Palak and Sunny's Wedding A Weekend of Traditions and Love at Westfields Marriott in Chantilly, Virginia
Venue Location: WESTFIELDS MARRIOTT® WASHINGTON DULLES, 14750 CONFERENCE CENTER DRIVE, CHANTILLY, VIRGINIA, USA, 20151
An Exhilarating Start: Sangeet Meets Garba
What better way to kickstart a wedding weekend than with a high-energy Sangeet combined with a dash of Garba? Friends and family of Palak and Sunny were welcomed into an atmosphere bubbling with enthusiasm and tradition. From the intricate dances to the joyous music, every moment was a beautiful blend of cultures and emotions.
The Double Baraat: A Journey of Unity and Individuality
In an extraordinary act of reimagining tradition, Palak and Sunny both led their own baraats. It started with both of them together in a romantic carriage. Soon after, they diverged: Sunny proceeded on horseback, while Palak remained in the carriage, joined by her parents. It was an incredibly poignant moment, symbolizing their individual paths, yet their unity in love and marriage.
A Cozy Affair: The Indoor Hindu Ceremony
Though the chilly weather forced the Hindu ceremony indoors, nothing could dampen the vibrant atmosphere. The warmth of the rituals, the sanctity of the vows, and the unbreakable bond being formed before our eyes made for a ceremony as touching as it was beautiful.
Reception Revelry: Where Fun Has No Limits
As the evening unfolded, it was clear that this reception was designed for endless fun. The laughter was infectious, the energy was high, and the love in the room was palpable.
Vendor Praise
Palak and Sunny, thank you for letting us capture your monumental love story. Your wedding was a beautiful blending of tradition, family, and the unbreakable bond you share. We're so thrilled to have witnessed this amazing start to your forever.
With excitement and love,
Amy and Srinu
A few sample images from Palak and Sunny's Wedding A Weekend of Traditions and Love at Westfields Marriott in Chantilly, Virginia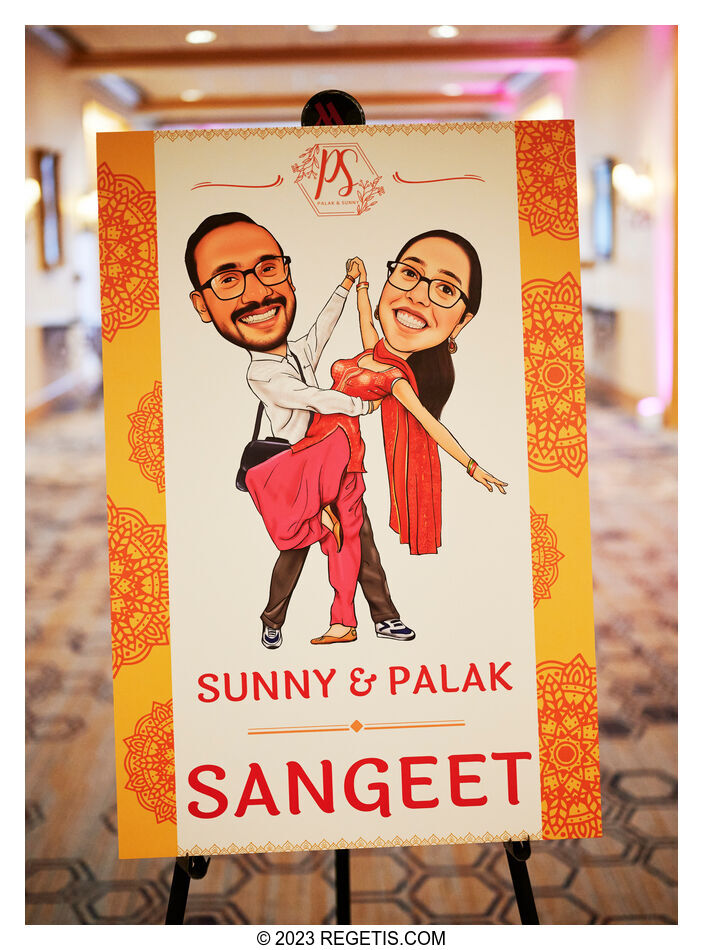 Palak and Sunny's Wedding A Weekend of Traditions and Love at Westfields Marriott in Chantilly, Virginia
NIKON Z 6
Shutter Speed Value : 1/320
Aperture Value : 2.0
ISO : 3200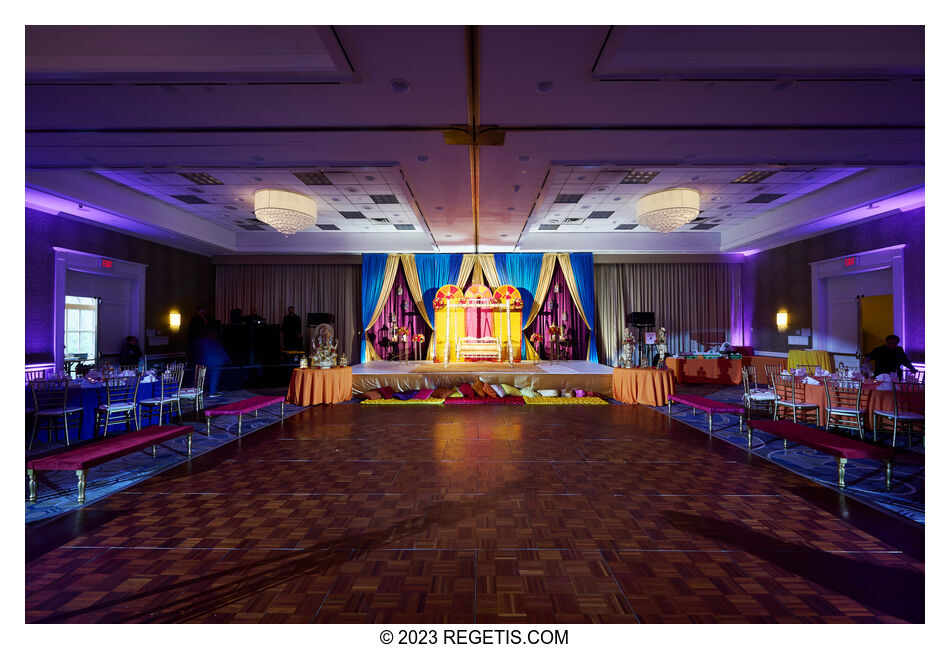 Palak and Sunny's Wedding A Weekend of Traditions and Love at Westfields Marriott in Chantilly, Virginia
NIKON Z 6_2
Shutter Speed Value : 0.6
Aperture Value : 8.0
ISO : 100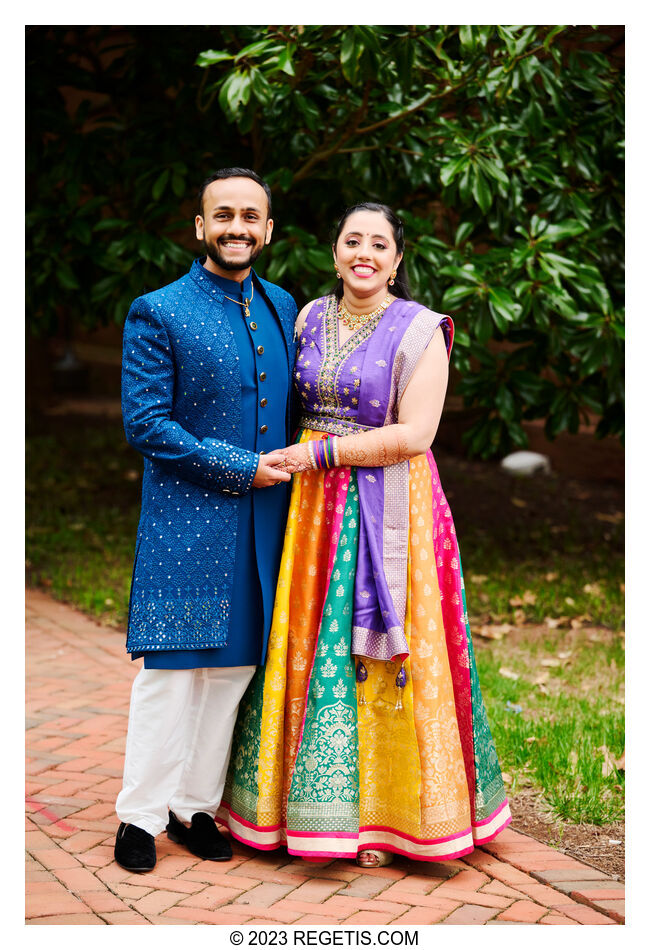 Palak and Sunny's Wedding A Weekend of Traditions and Love at Westfields Marriott in Chantilly, Virginia
NIKON Z 9
Shutter Speed Value : 1/400
Aperture Value : 3.2
ISO : 640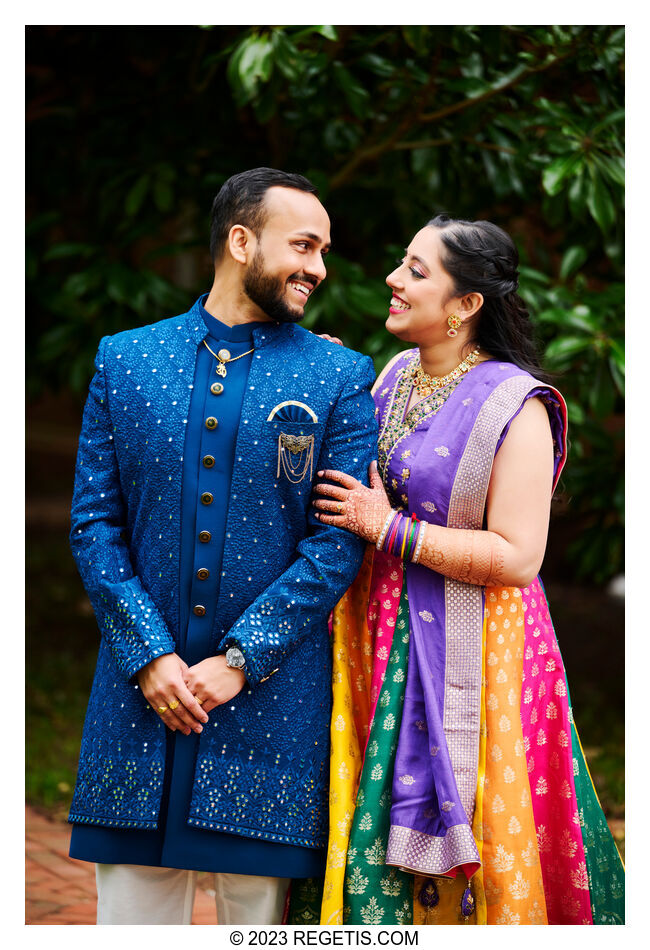 Palak and Sunny's Wedding A Weekend of Traditions and Love at Westfields Marriott in Chantilly, Virginia
NIKON Z 9
Shutter Speed Value : 1/400
Aperture Value : 3.2
ISO : 640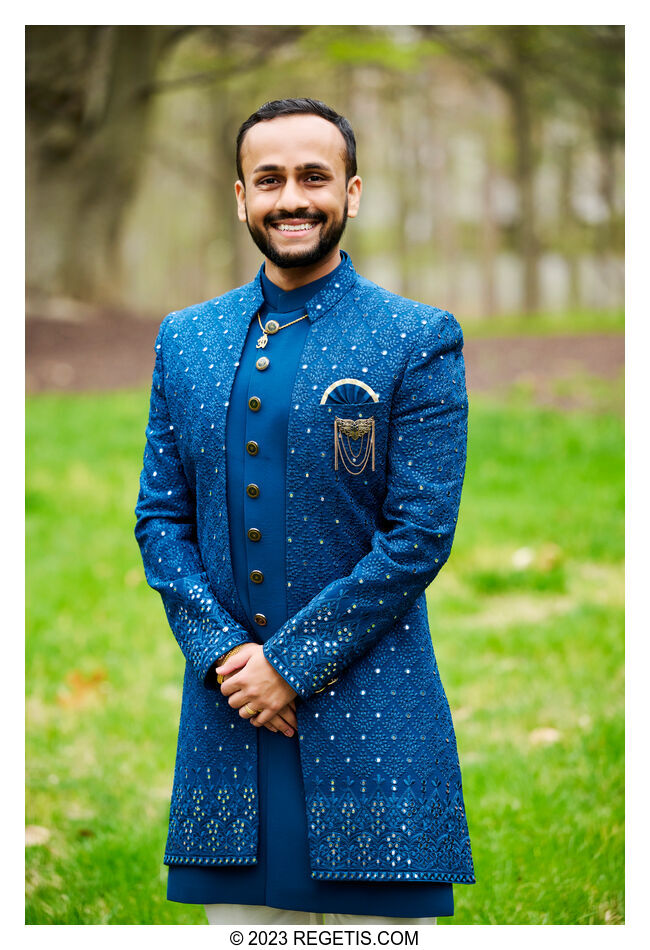 Palak and Sunny's Wedding A Weekend of Traditions and Love at Westfields Marriott in Chantilly, Virginia
NIKON Z 9
Shutter Speed Value : 1/400
Aperture Value : 3.2
ISO : 640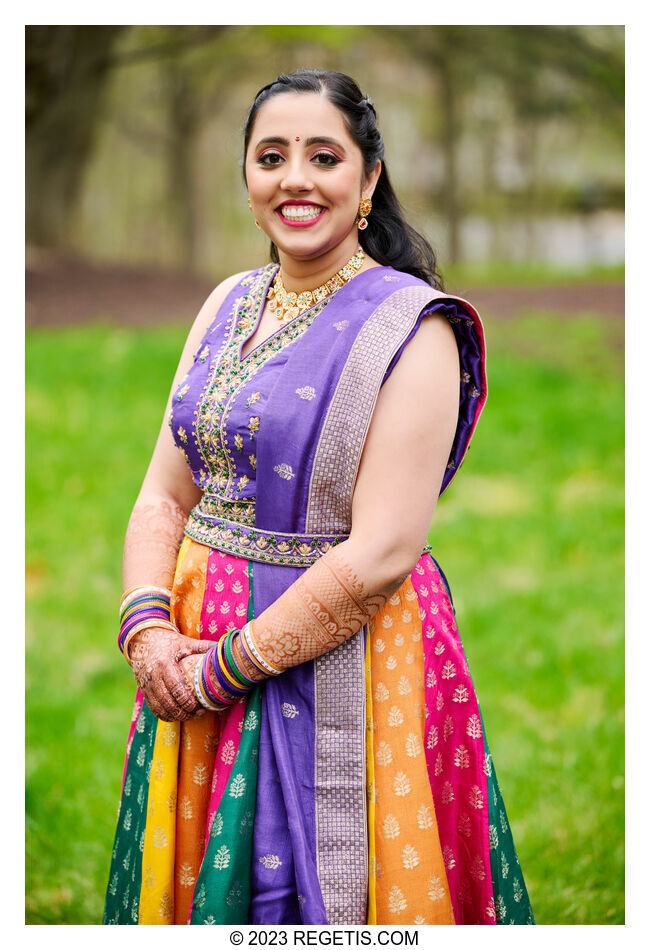 Palak and Sunny's Wedding A Weekend of Traditions and Love at Westfields Marriott in Chantilly, Virginia
NIKON Z 9
Shutter Speed Value : 1/400
Aperture Value : 3.2
ISO : 640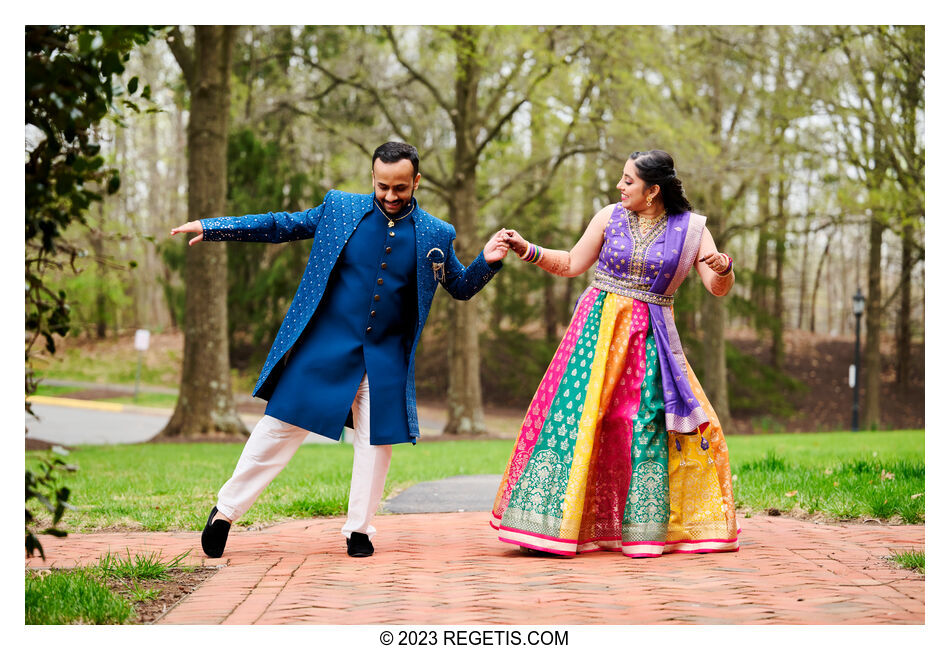 Palak and Sunny's Wedding A Weekend of Traditions and Love at Westfields Marriott in Chantilly, Virginia
NIKON Z 9
Shutter Speed Value : 1/320
Aperture Value : 3.2
ISO : 640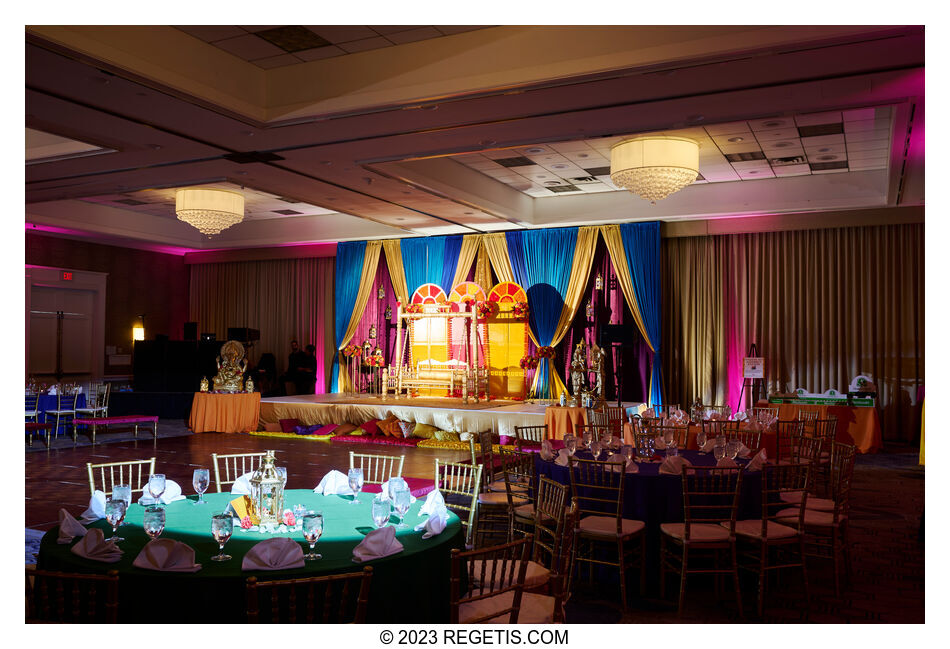 Palak and Sunny's Wedding A Weekend of Traditions and Love at Westfields Marriott in Chantilly, Virginia
NIKON Z 6_2
Shutter Speed Value : 0.5
Aperture Value : 8.0
ISO : 100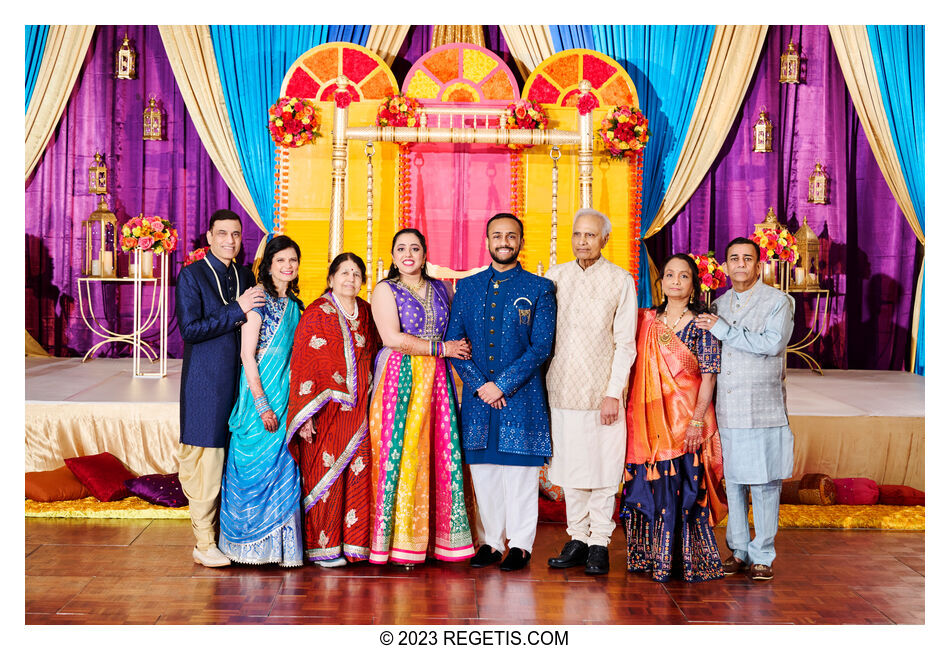 Palak and Sunny's Wedding A Weekend of Traditions and Love at Westfields Marriott in Chantilly, Virginia
NIKON Z 9
Shutter Speed Value : 1/200
Aperture Value : 4.0
ISO : 1600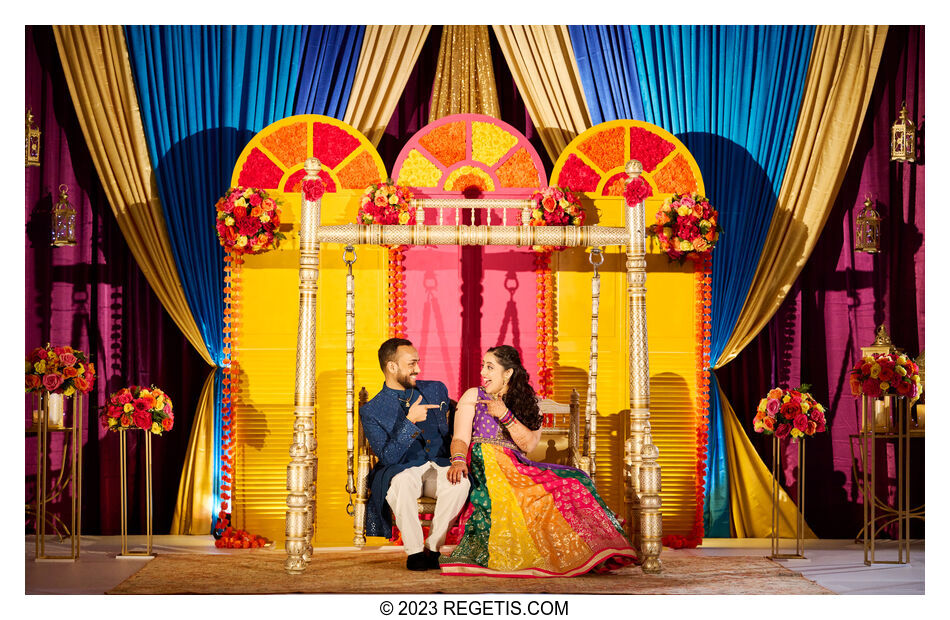 Palak and Sunny's Wedding A Weekend of Traditions and Love at Westfields Marriott in Chantilly, Virginia
NIKON Z 9
Shutter Speed Value : 1/320
Aperture Value : 3.2
ISO : 1600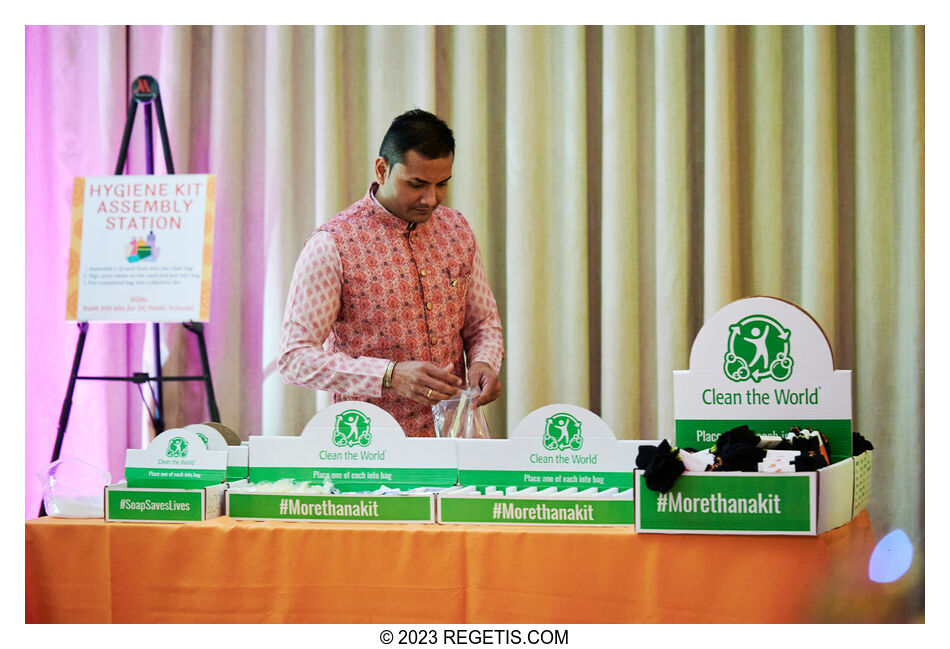 Palak and Sunny's Wedding A Weekend of Traditions and Love at Westfields Marriott in Chantilly, Virginia
NIKON Z 6
Shutter Speed Value : 1/125
Aperture Value : 3.5
ISO : 6400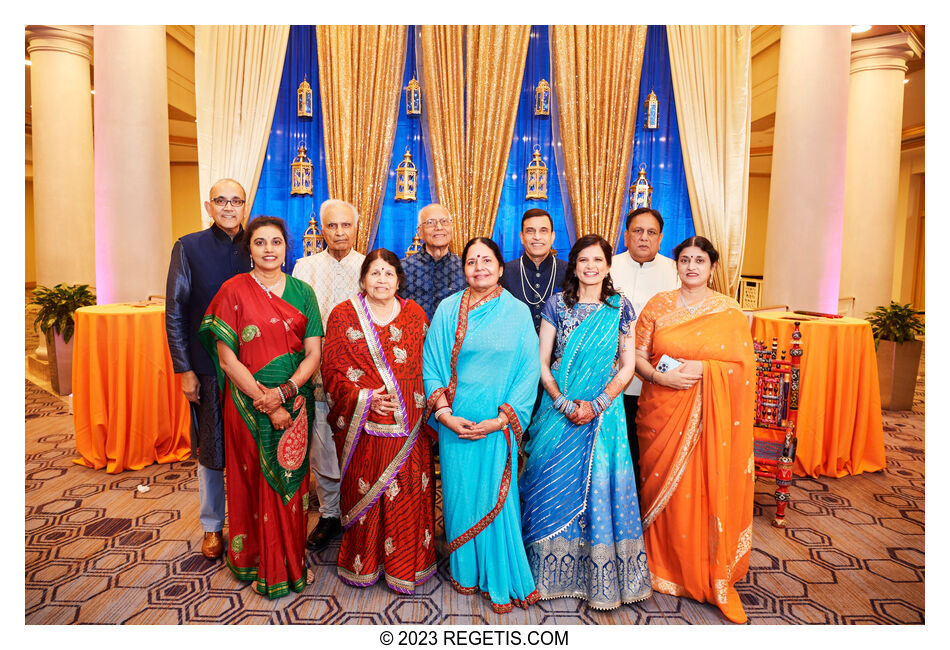 Palak and Sunny's Wedding A Weekend of Traditions and Love at Westfields Marriott in Chantilly, Virginia
NIKON D5
Shutter Speed Value : 1/60
Aperture Value : 4.0
ISO : 3200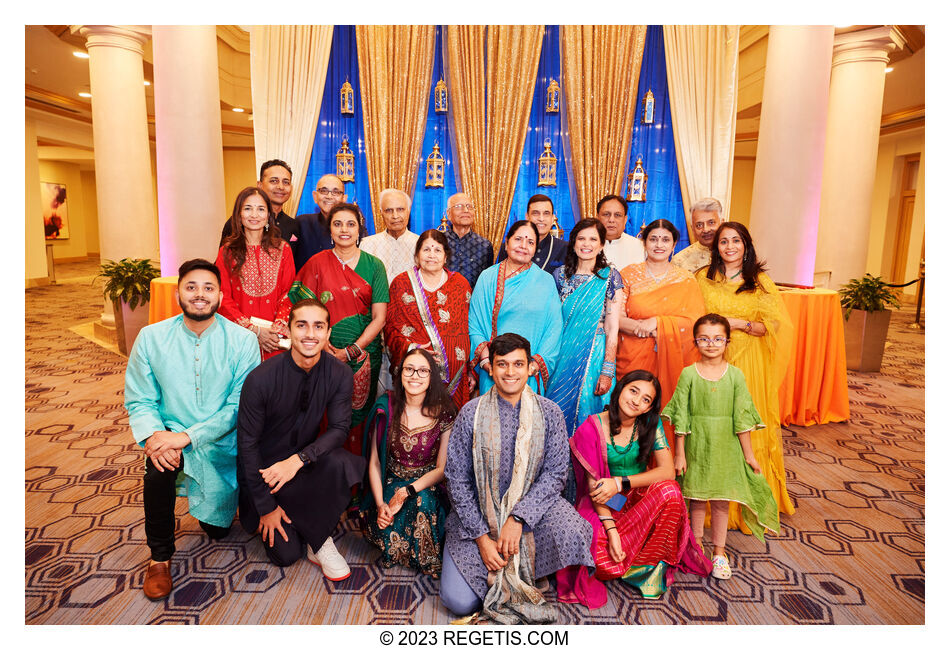 Palak and Sunny's Wedding A Weekend of Traditions and Love at Westfields Marriott in Chantilly, Virginia
NIKON D5
Shutter Speed Value : 1/60
Aperture Value : 4.0
ISO : 3200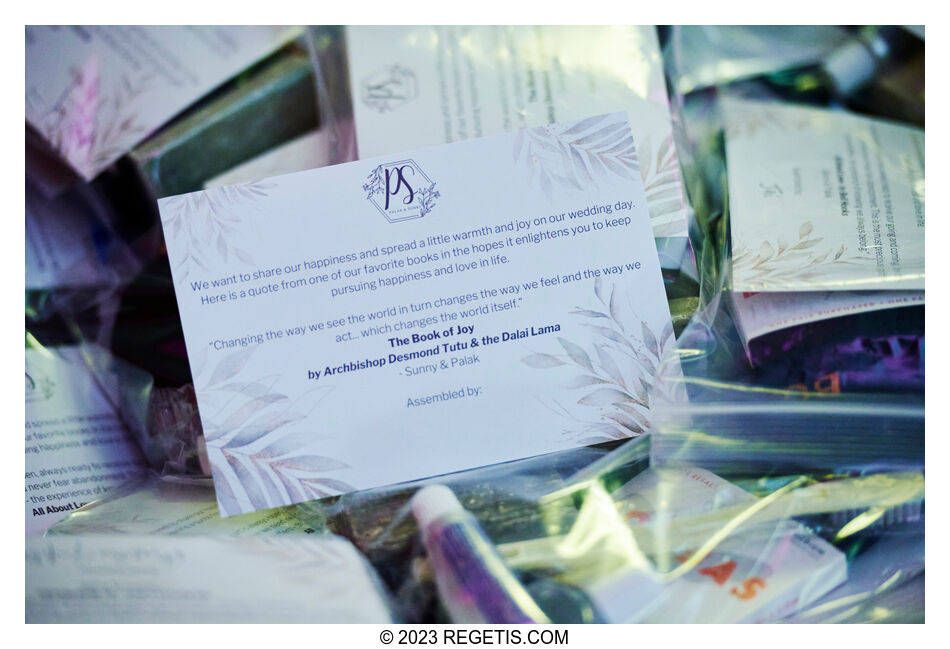 Palak and Sunny's Wedding A Weekend of Traditions and Love at Westfields Marriott in Chantilly, Virginia
NIKON Z 6
Shutter Speed Value : 1/200
Aperture Value : 3.5
ISO : 6400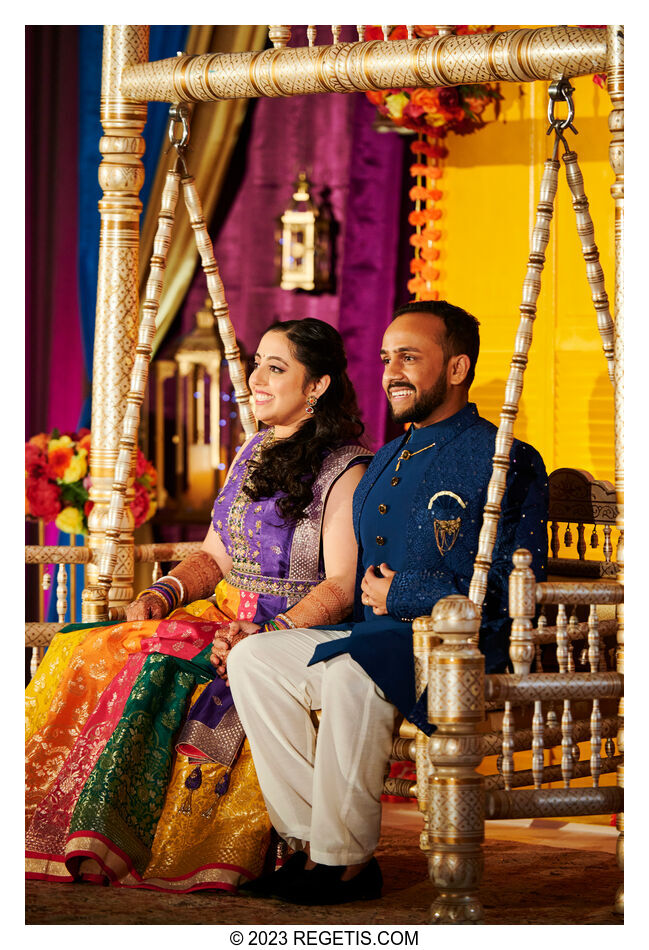 Palak and Sunny's Wedding A Weekend of Traditions and Love at Westfields Marriott in Chantilly, Virginia
NIKON Z 6
Shutter Speed Value : 1/500
Aperture Value : 3.5
ISO : 3200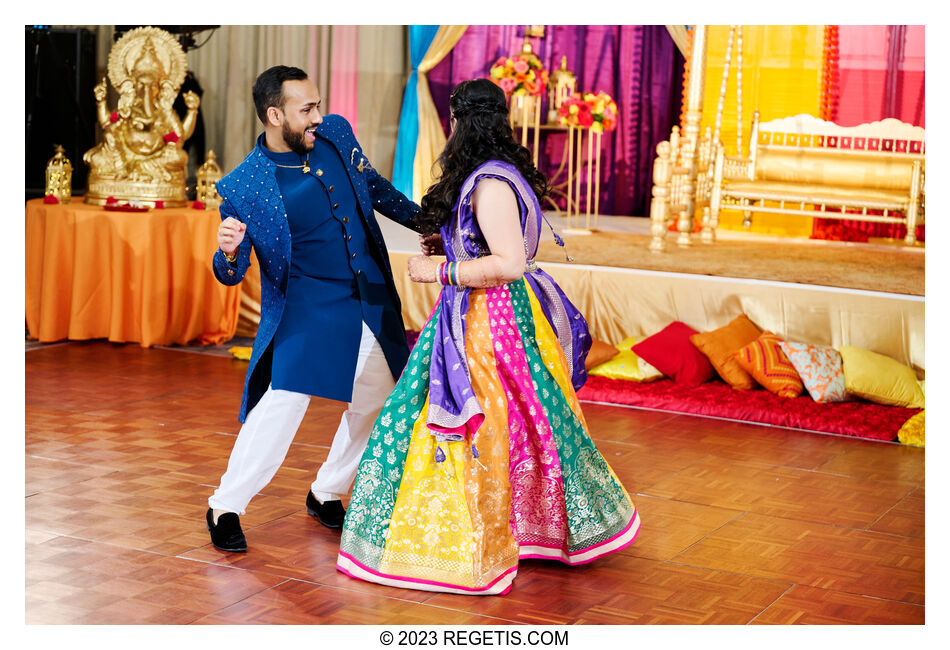 Palak and Sunny's Wedding A Weekend of Traditions and Love at Westfields Marriott in Chantilly, Virginia
NIKON Z 9
Shutter Speed Value : 1/200
Aperture Value : 3.2
ISO : 1600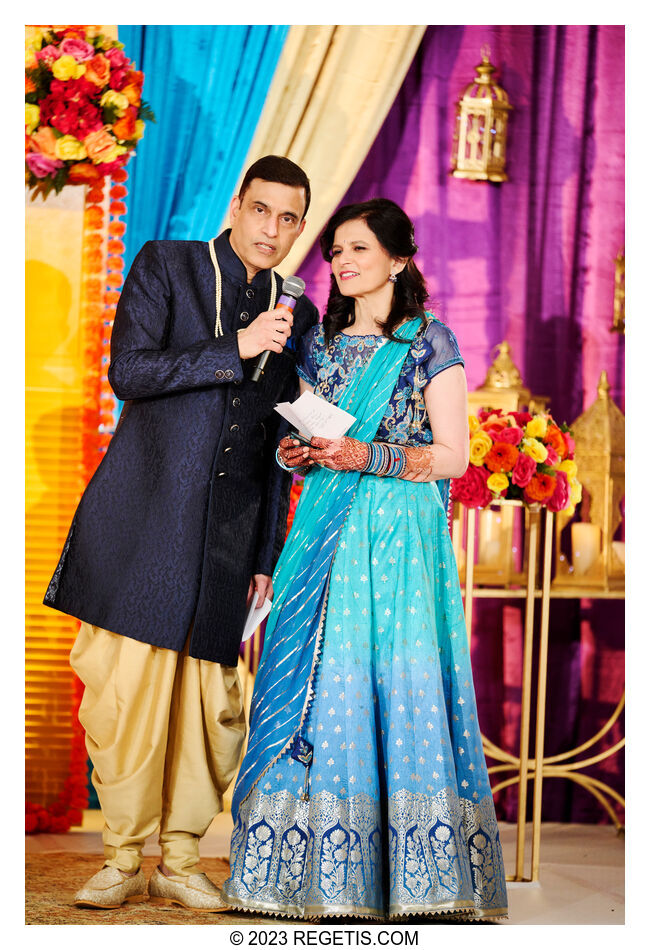 Palak and Sunny's Wedding A Weekend of Traditions and Love at Westfields Marriott in Chantilly, Virginia
NIKON Z 9
Shutter Speed Value : 1/200
Aperture Value : 3.2
ISO : 1600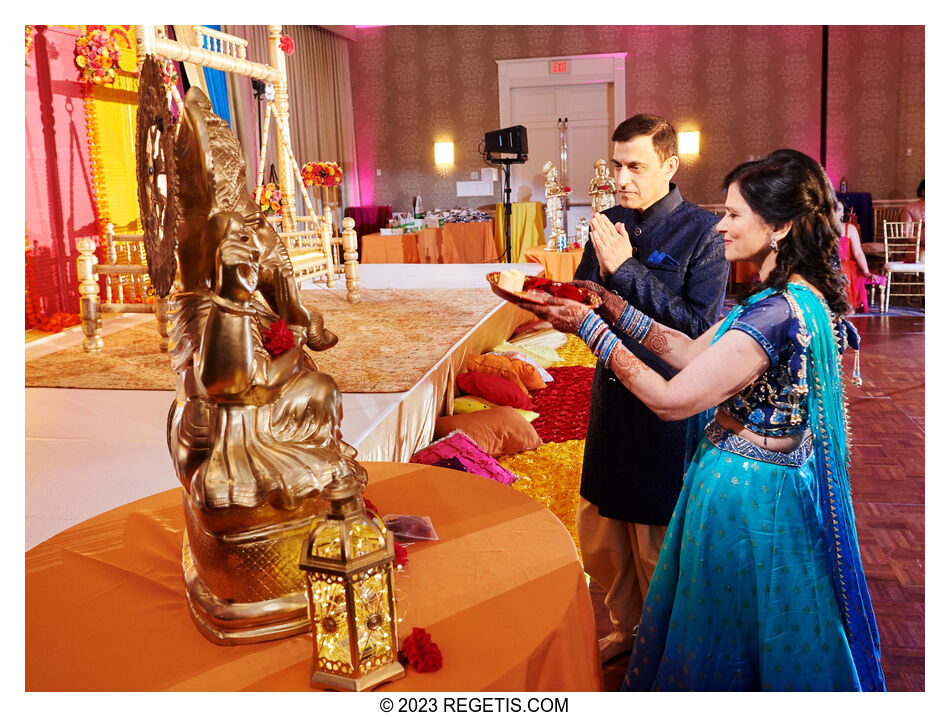 Palak and Sunny's Wedding A Weekend of Traditions and Love at Westfields Marriott in Chantilly, Virginia
NIKON D5
Shutter Speed Value : 1/80
Aperture Value : 4.0
ISO : 3200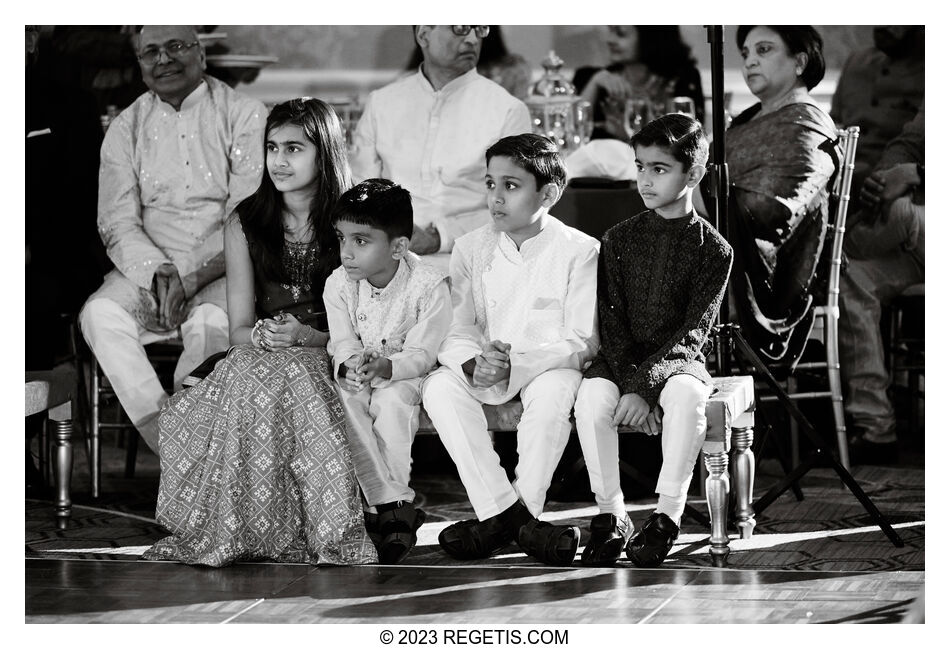 Palak and Sunny's Wedding A Weekend of Traditions and Love at Westfields Marriott in Chantilly, Virginia
NIKON Z 6
Shutter Speed Value : 1/200
Aperture Value : 2.8
ISO : 4500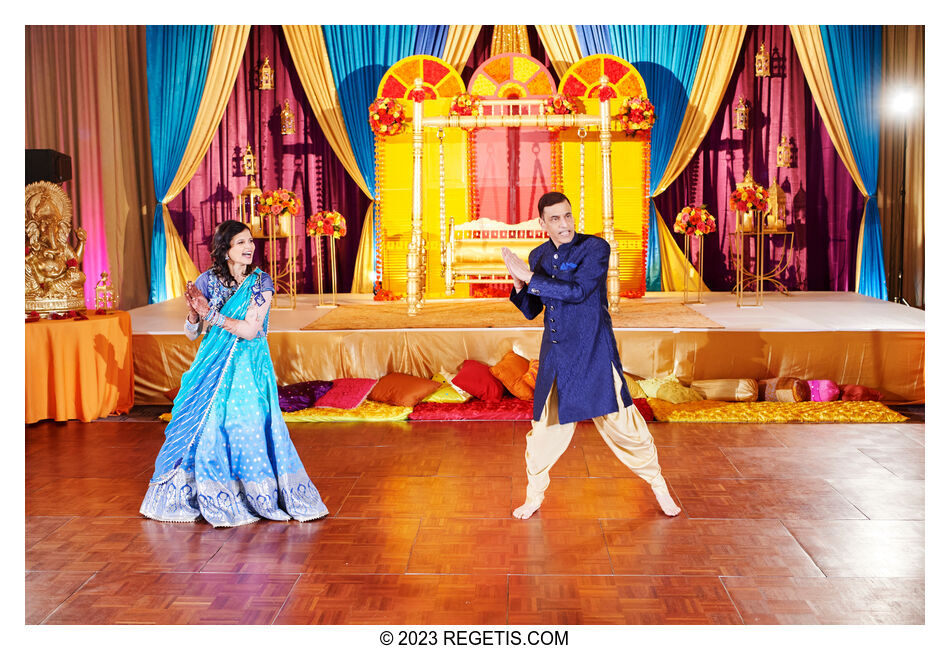 Palak and Sunny's Wedding A Weekend of Traditions and Love at Westfields Marriott in Chantilly, Virginia
NIKON D5
Shutter Speed Value : 1/125
Aperture Value : 4.0
ISO : 3200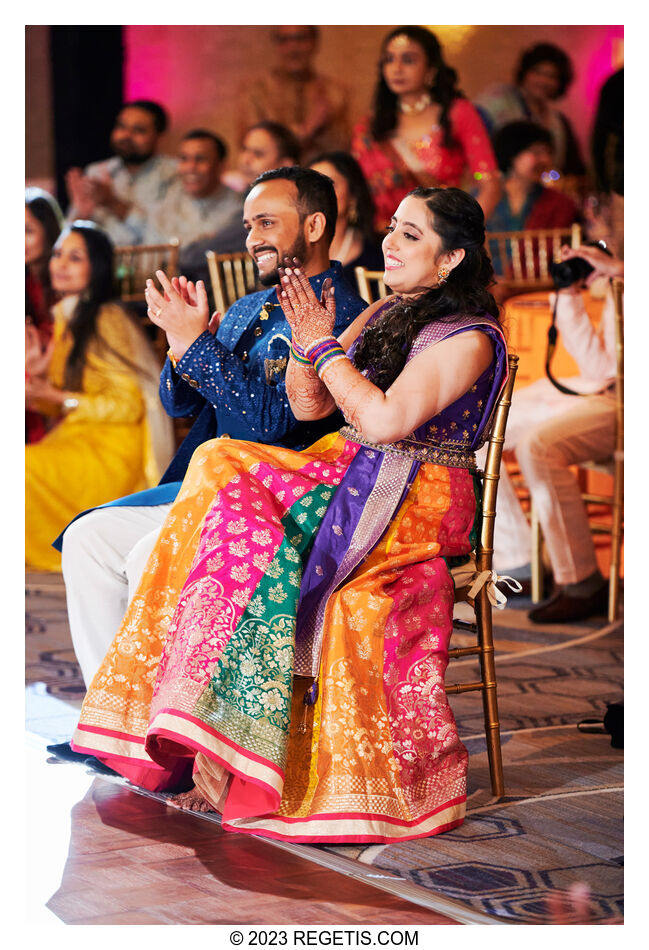 Palak and Sunny's Wedding A Weekend of Traditions and Love at Westfields Marriott in Chantilly, Virginia
NIKON Z 6
Shutter Speed Value : 1/160
Aperture Value : 2.8
ISO : 4500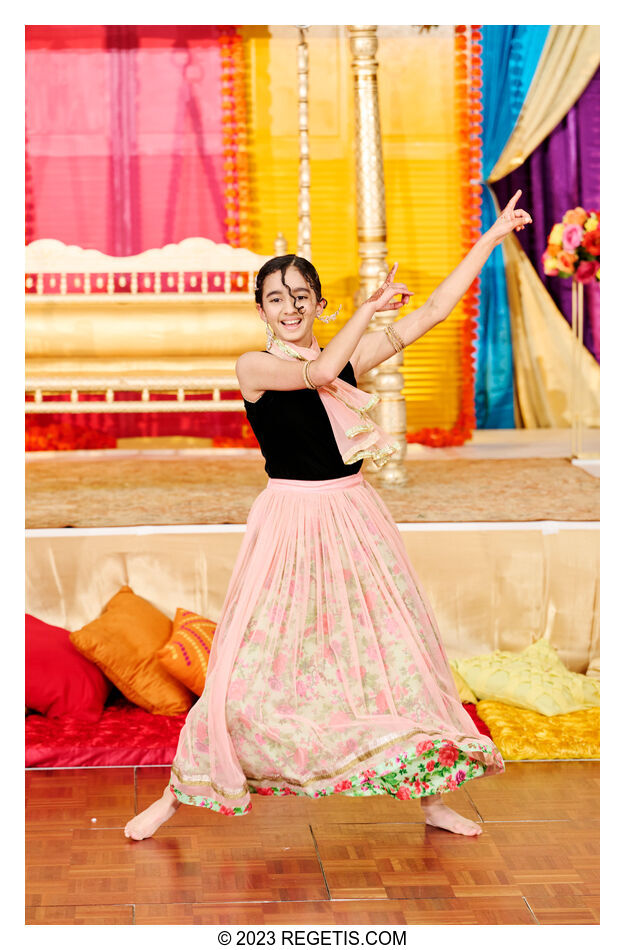 Palak and Sunny's Wedding A Weekend of Traditions and Love at Westfields Marriott in Chantilly, Virginia
NIKON Z 9
Shutter Speed Value : 1/200
Aperture Value : 4.0
ISO : 1600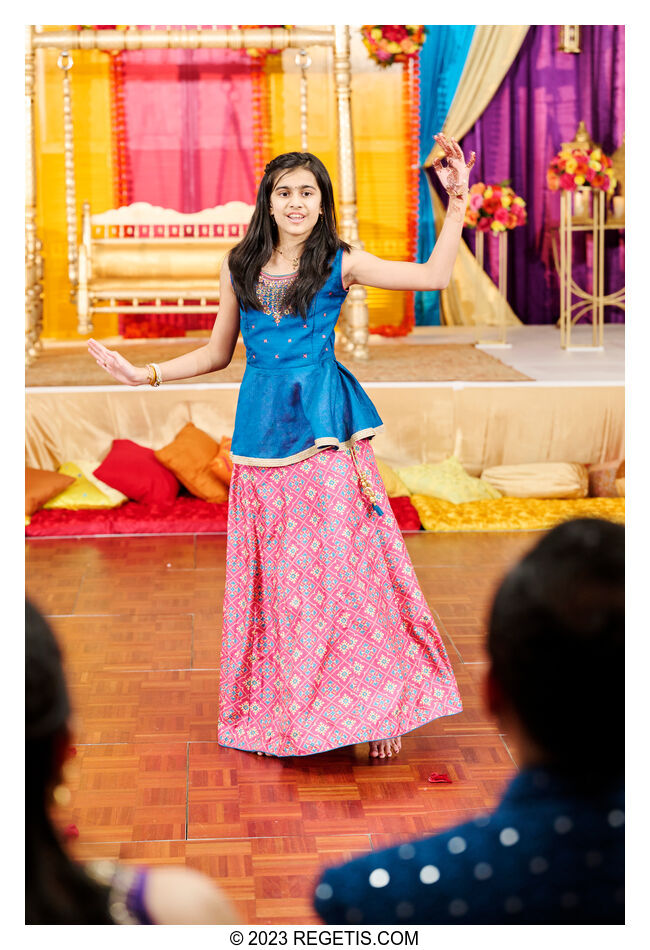 Palak and Sunny's Wedding A Weekend of Traditions and Love at Westfields Marriott in Chantilly, Virginia
NIKON Z 9
Shutter Speed Value : 1/200
Aperture Value : 4.0
ISO : 1600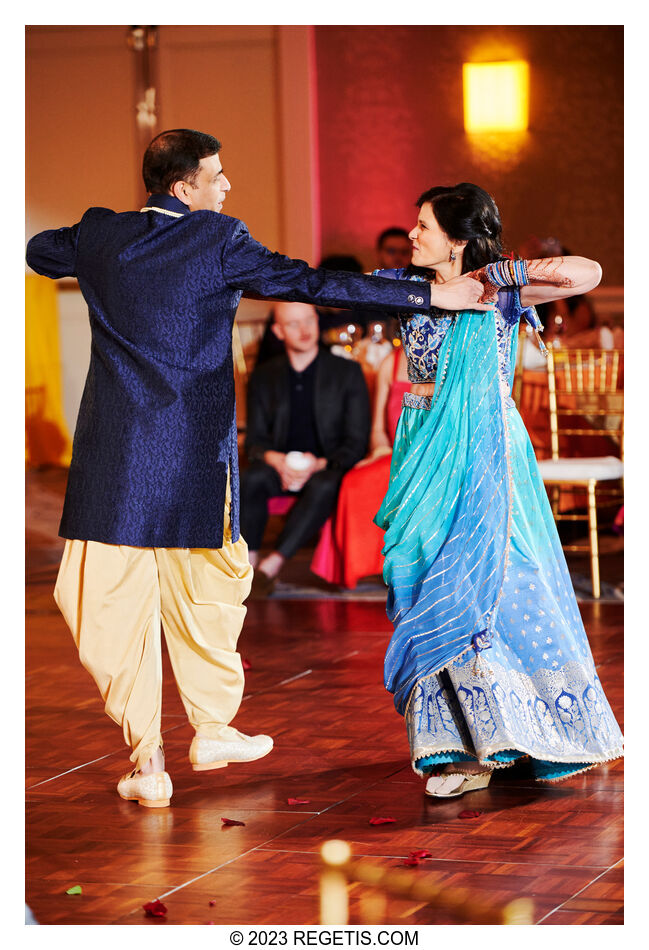 Palak and Sunny's Wedding A Weekend of Traditions and Love at Westfields Marriott in Chantilly, Virginia
NIKON Z 6
Shutter Speed Value : 1/250
Aperture Value : 2.8
ISO : 3200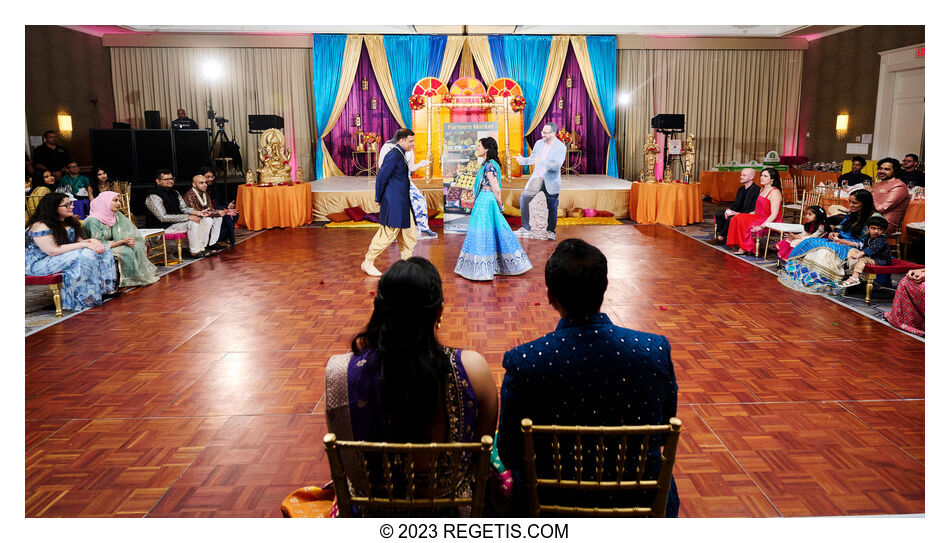 Palak and Sunny's Wedding A Weekend of Traditions and Love at Westfields Marriott in Chantilly, Virginia
NIKON Z 6_2
Shutter Speed Value : 1/160
Aperture Value : 4.0
ISO : 1600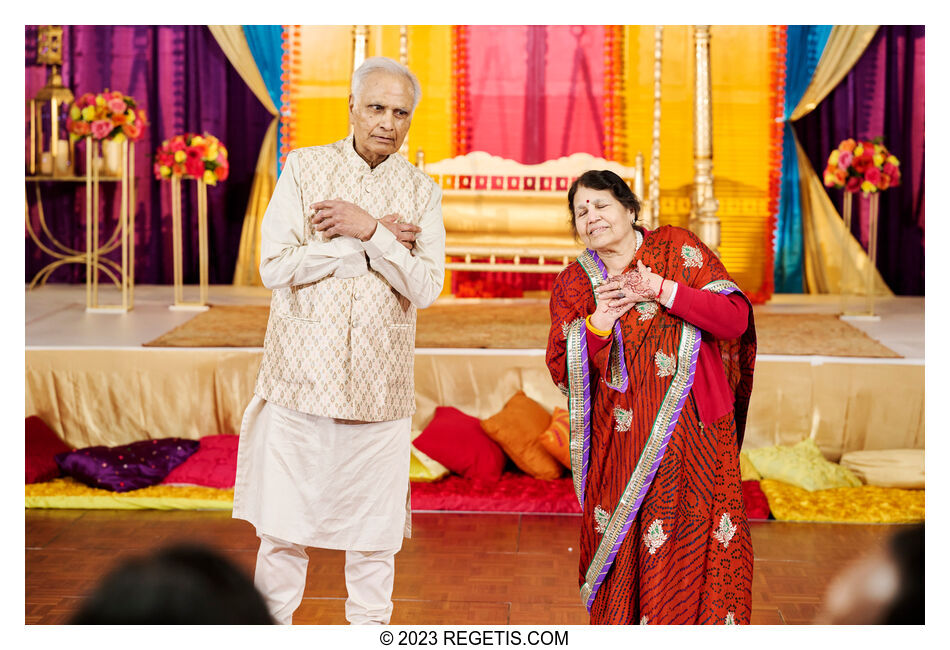 Palak and Sunny's Wedding A Weekend of Traditions and Love at Westfields Marriott in Chantilly, Virginia
NIKON Z 9
Shutter Speed Value : 1/200
Aperture Value : 4.0
ISO : 1600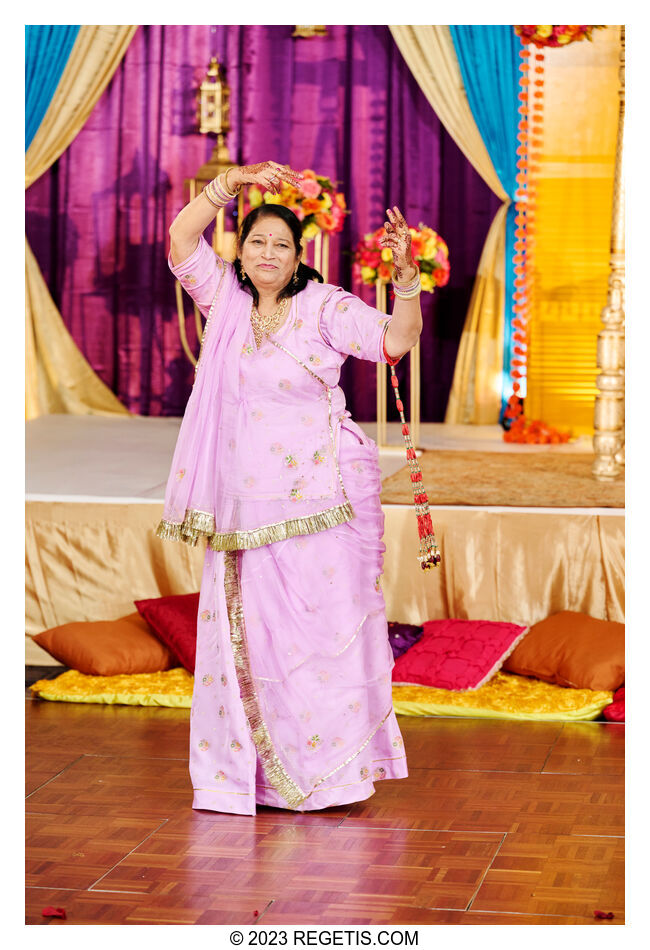 Palak and Sunny's Wedding A Weekend of Traditions and Love at Westfields Marriott in Chantilly, Virginia
NIKON Z 9
Shutter Speed Value : 1/200
Aperture Value : 4.0
ISO : 1600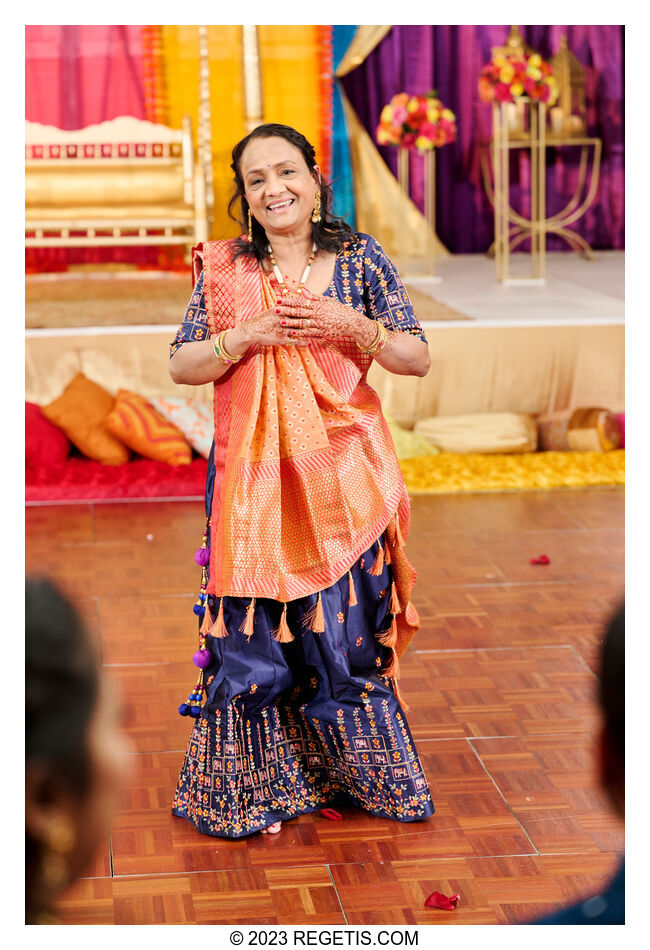 Palak and Sunny's Wedding A Weekend of Traditions and Love at Westfields Marriott in Chantilly, Virginia
NIKON Z 9
Shutter Speed Value : 1/200
Aperture Value : 4.0
ISO : 1600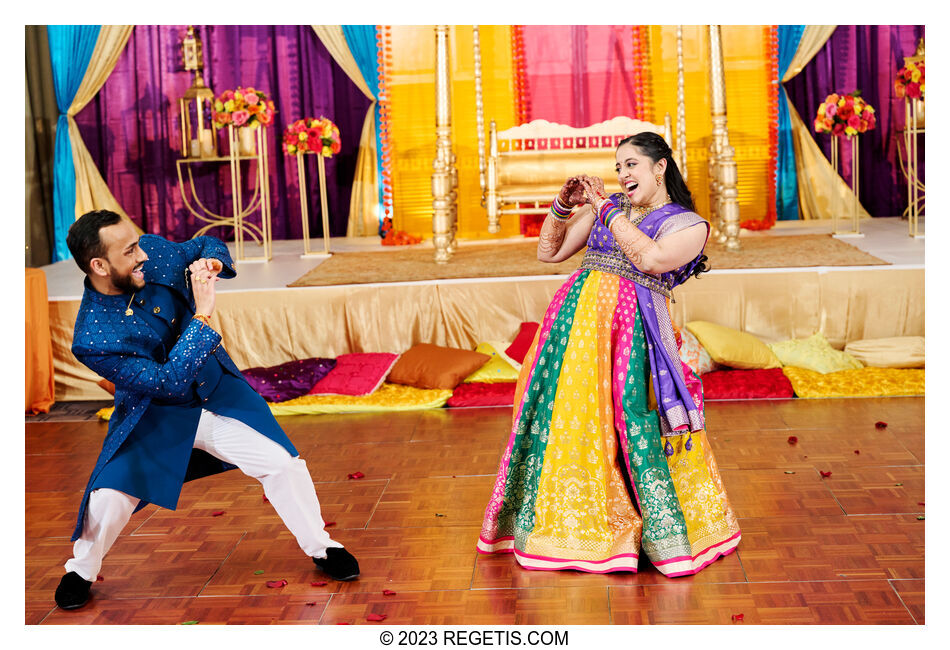 Palak and Sunny's Wedding A Weekend of Traditions and Love at Westfields Marriott in Chantilly, Virginia
NIKON Z 9
Shutter Speed Value : 1/200
Aperture Value : 4.0
ISO : 1600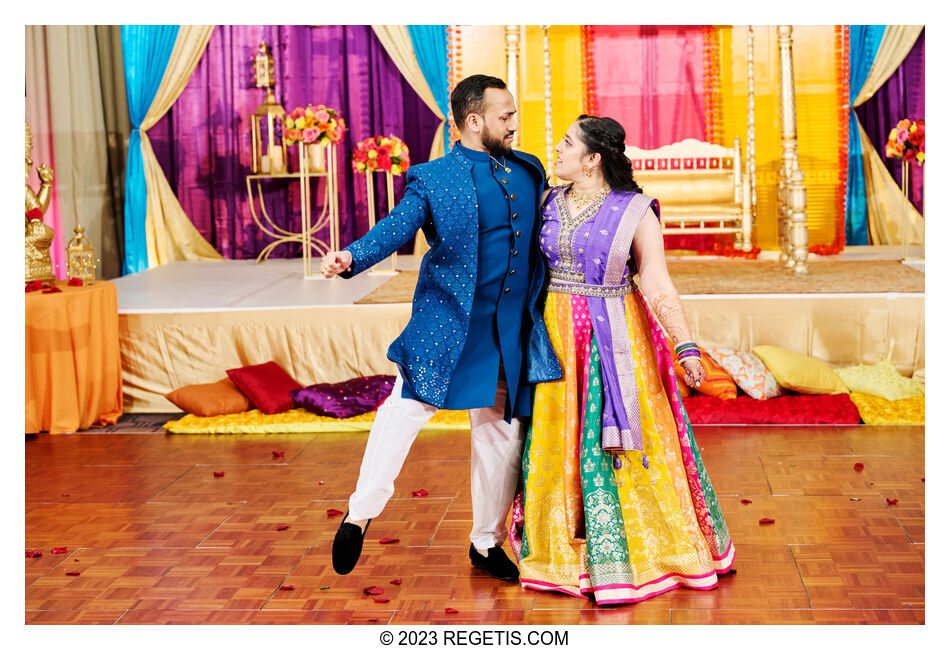 Palak and Sunny's Wedding A Weekend of Traditions and Love at Westfields Marriott in Chantilly, Virginia
NIKON Z 9
Shutter Speed Value : 1/200
Aperture Value : 4.0
ISO : 1600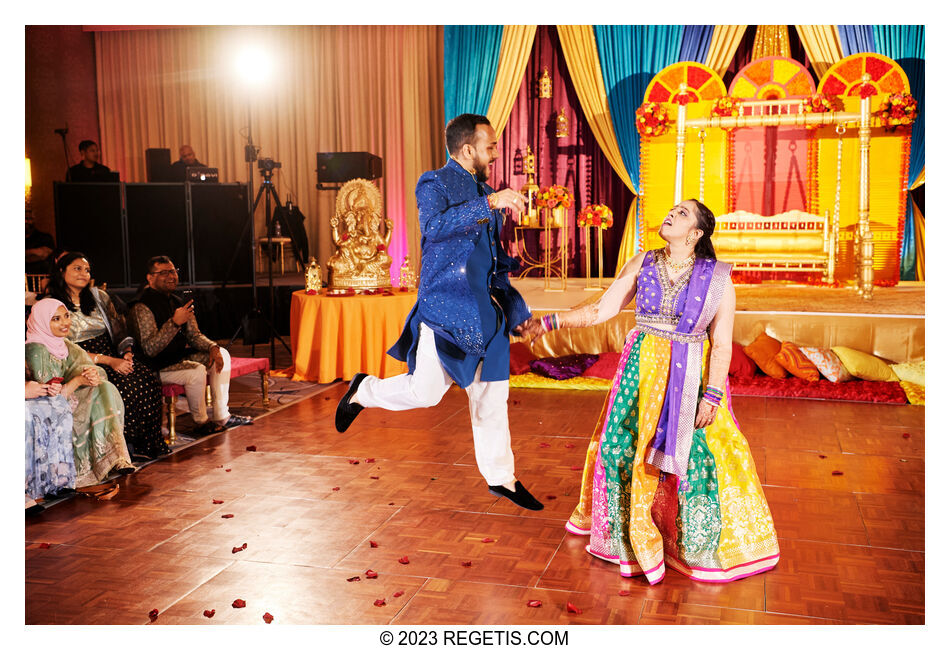 Palak and Sunny's Wedding A Weekend of Traditions and Love at Westfields Marriott in Chantilly, Virginia
NIKON D5
Shutter Speed Value : 1/160
Aperture Value : 4.0
ISO : 3200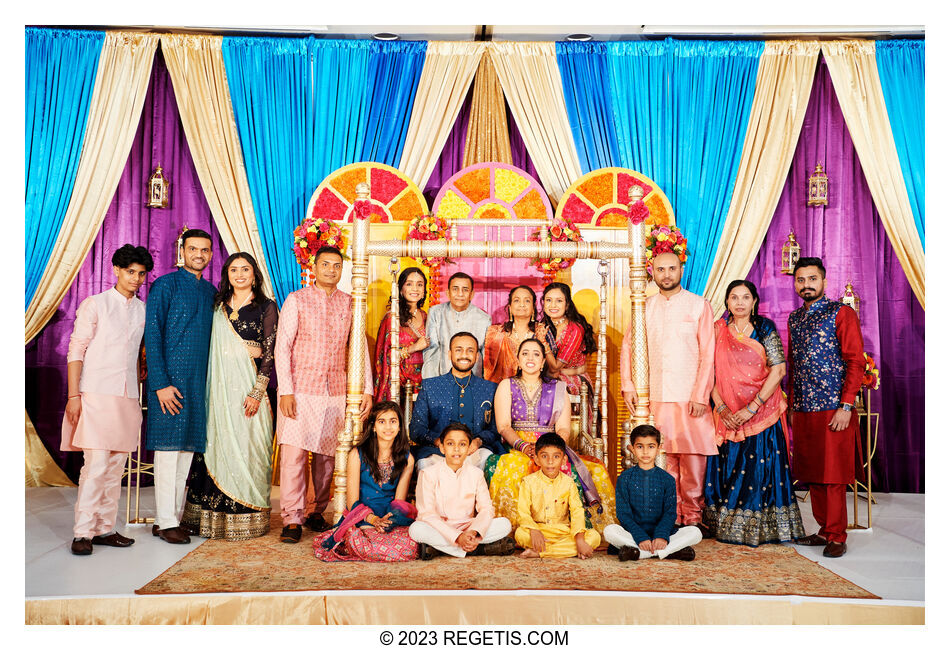 Palak and Sunny's Wedding A Weekend of Traditions and Love at Westfields Marriott in Chantilly, Virginia
NIKON D5
Shutter Speed Value : 1/200
Aperture Value : 5.6
ISO : 2500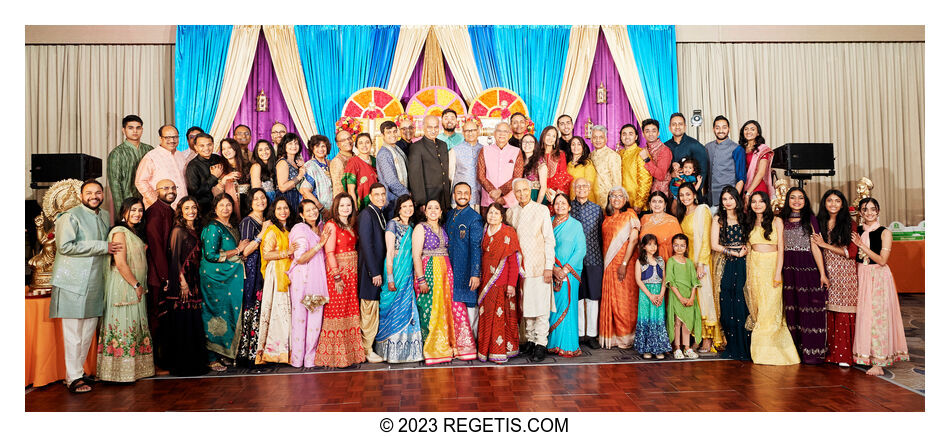 Palak and Sunny's Wedding A Weekend of Traditions and Love at Westfields Marriott in Chantilly, Virginia
NIKON D5
Shutter Speed Value : 1/200
Aperture Value : 5.6
ISO : 2500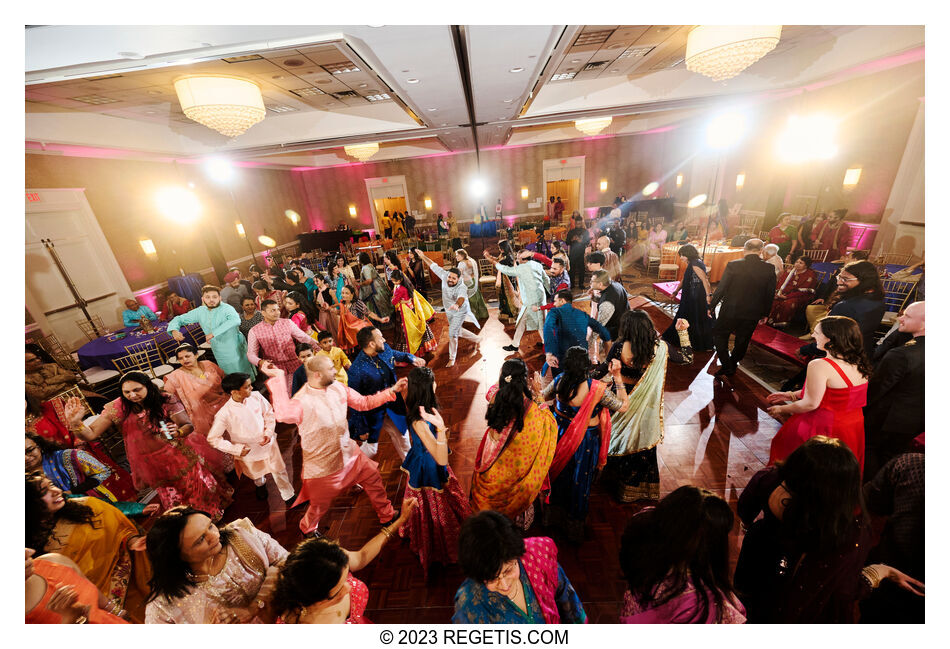 Palak and Sunny's Wedding A Weekend of Traditions and Love at Westfields Marriott in Chantilly, Virginia
NIKON Z 6_2
Shutter Speed Value : 1/60
Aperture Value : 5.6
ISO : 3200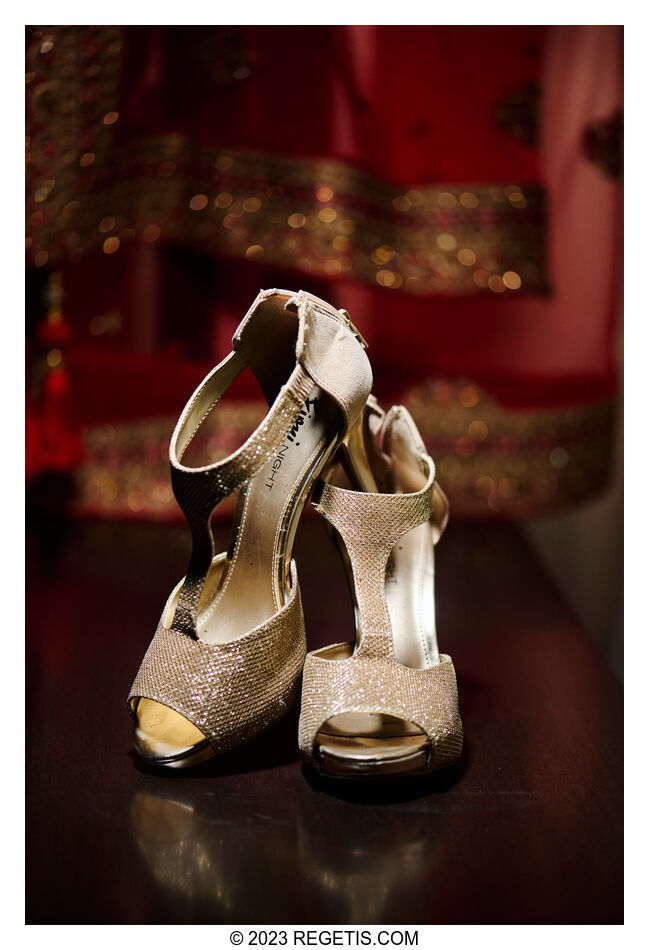 Palak and Sunny's Wedding A Weekend of Traditions and Love at Westfields Marriott in Chantilly, Virginia
NIKON Z 6_2
Shutter Speed Value : 1/160
Aperture Value : 4.0
ISO : 2000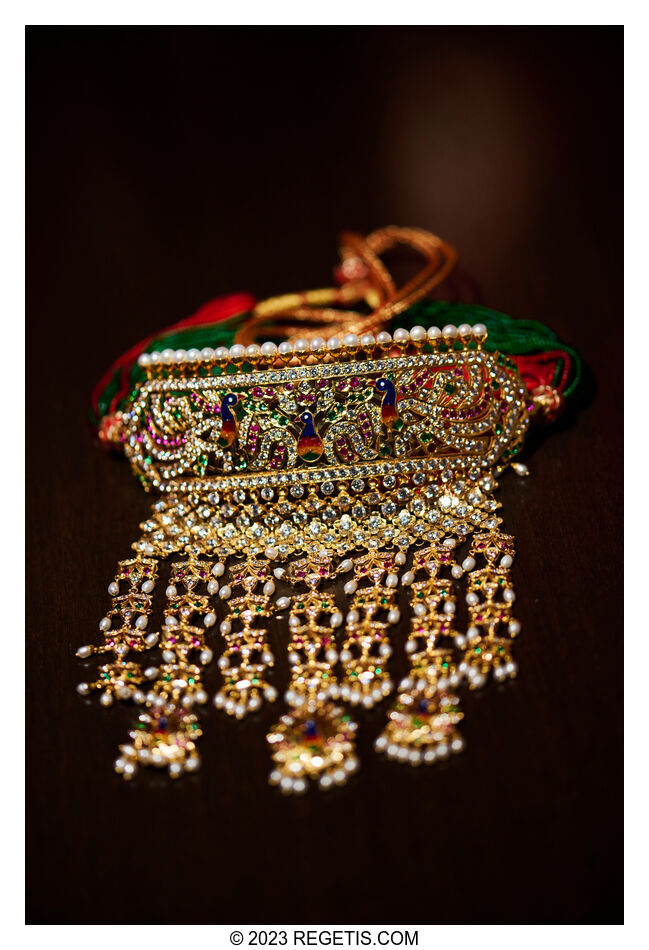 Palak and Sunny's Wedding A Weekend of Traditions and Love at Westfields Marriott in Chantilly, Virginia
NIKON Z 6_2
Shutter Speed Value : 1/250
Aperture Value : 4.0
ISO : 1600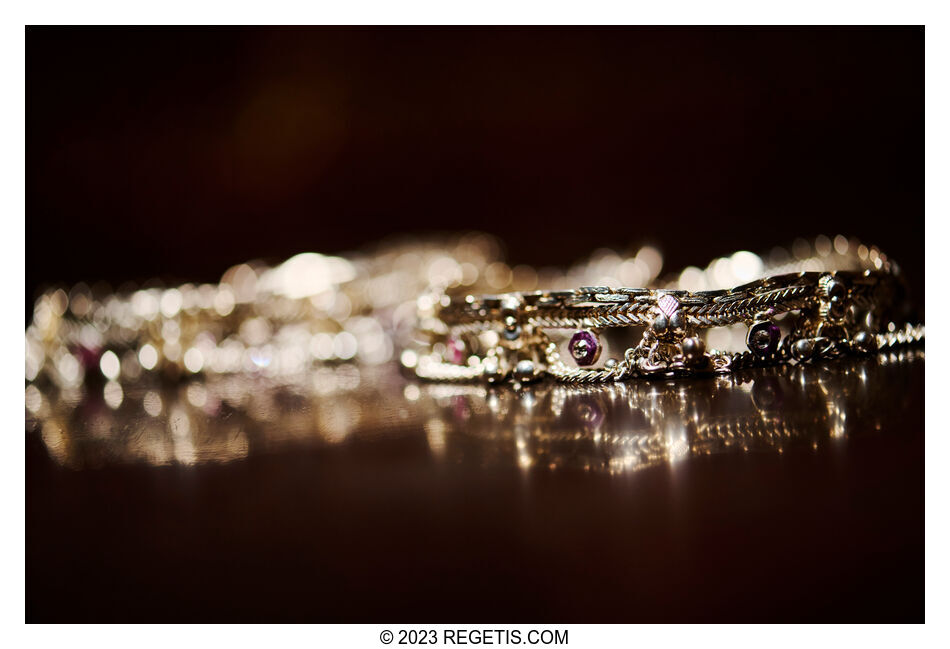 Palak and Sunny's Wedding A Weekend of Traditions and Love at Westfields Marriott in Chantilly, Virginia
NIKON Z 6_2
Shutter Speed Value : 1/250
Aperture Value : 4.0
ISO : 1600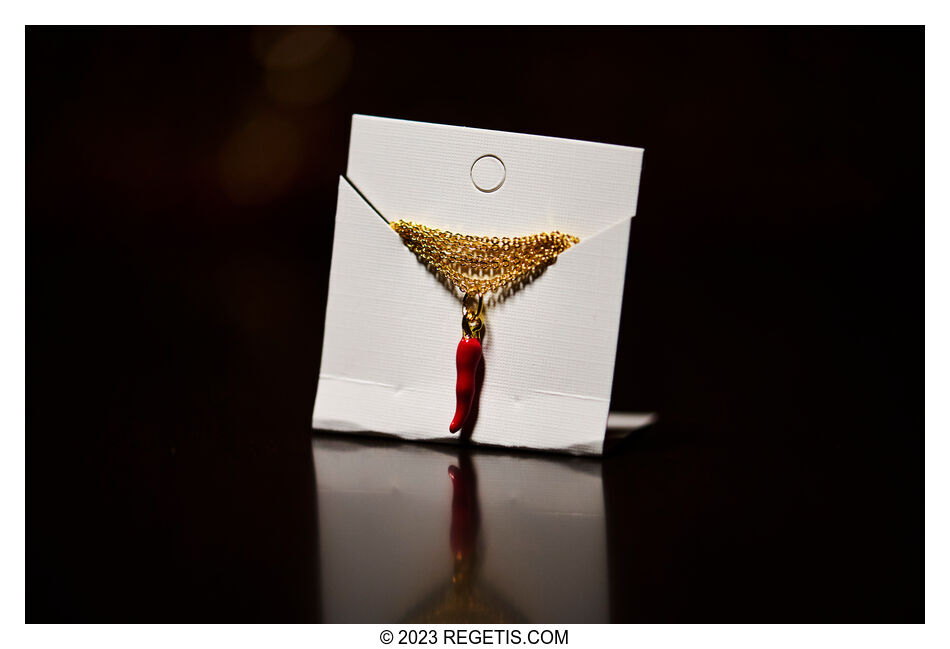 Palak and Sunny's Wedding A Weekend of Traditions and Love at Westfields Marriott in Chantilly, Virginia
NIKON Z 6_2
Shutter Speed Value : 1/640
Aperture Value : 4.0
ISO : 1600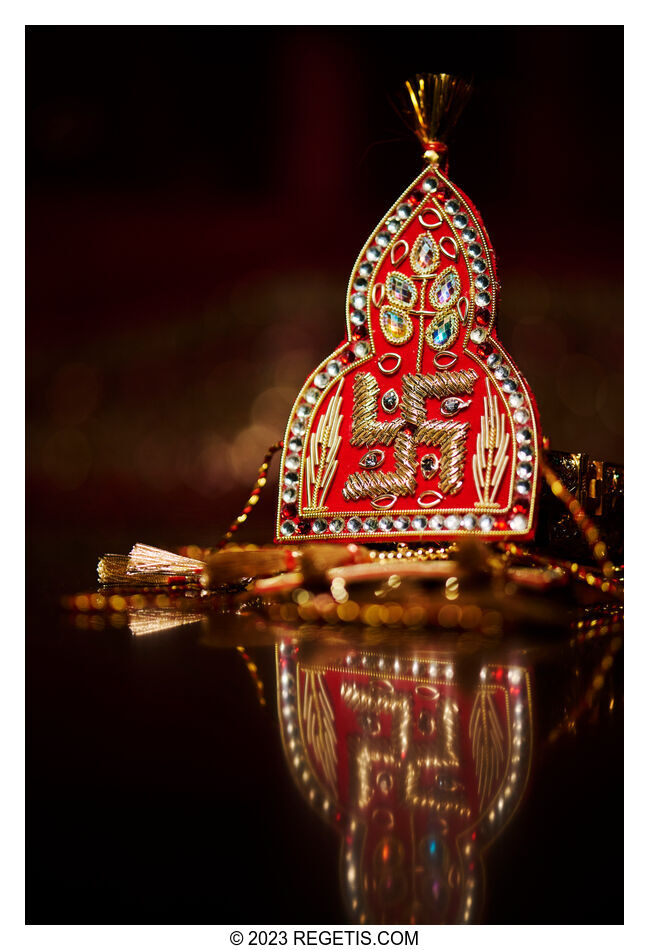 Palak and Sunny's Wedding A Weekend of Traditions and Love at Westfields Marriott in Chantilly, Virginia
NIKON Z 6_2
Shutter Speed Value : 1/640
Aperture Value : 4.0
ISO : 1600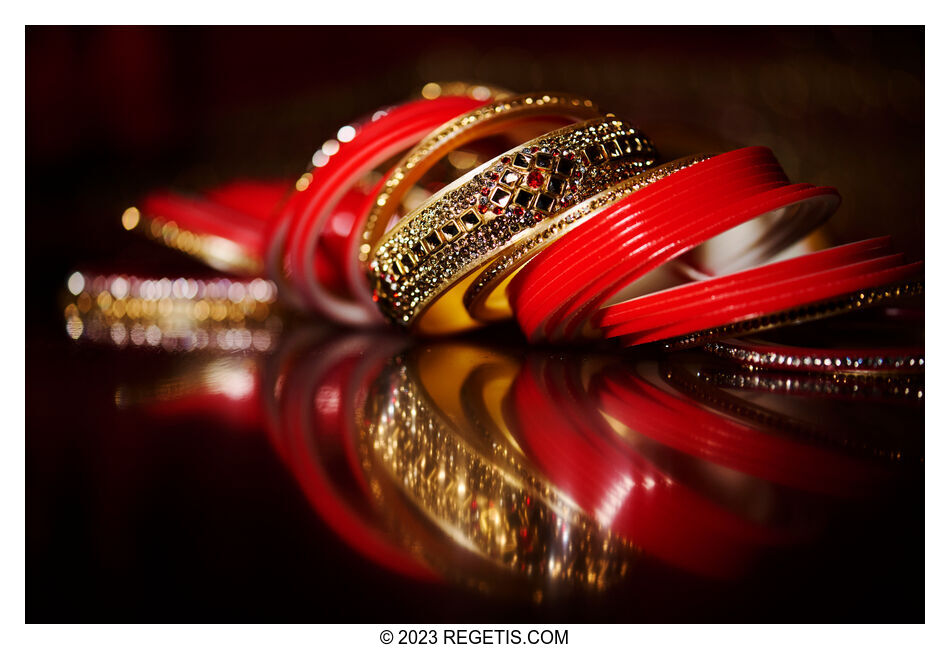 Palak and Sunny's Wedding A Weekend of Traditions and Love at Westfields Marriott in Chantilly, Virginia
NIKON Z 6_2
Shutter Speed Value : 1/500
Aperture Value : 4.0
ISO : 1600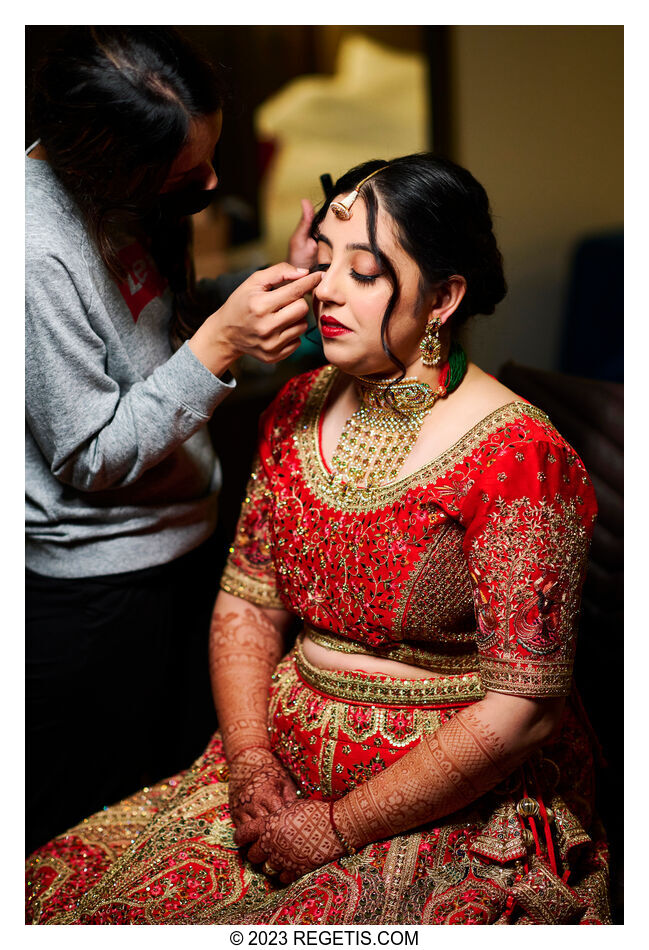 Palak and Sunny's Wedding A Weekend of Traditions and Love at Westfields Marriott in Chantilly, Virginia
NIKON Z 6_2
Shutter Speed Value : 1/200
Aperture Value : 2.0
ISO : 1600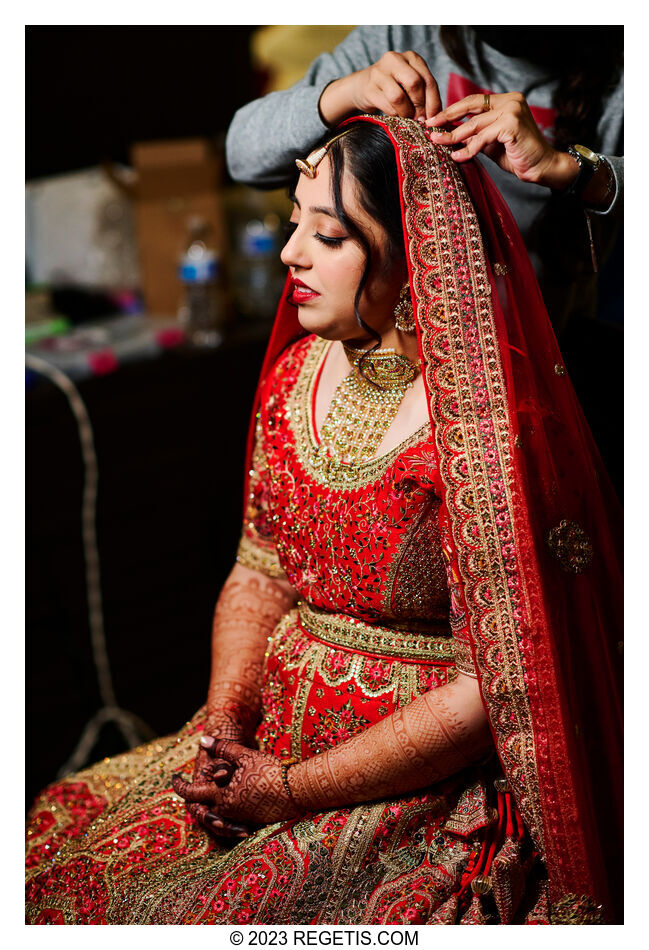 Palak and Sunny's Wedding A Weekend of Traditions and Love at Westfields Marriott in Chantilly, Virginia
NIKON Z 6_2
Shutter Speed Value : 1/200
Aperture Value : 2.0
ISO : 1600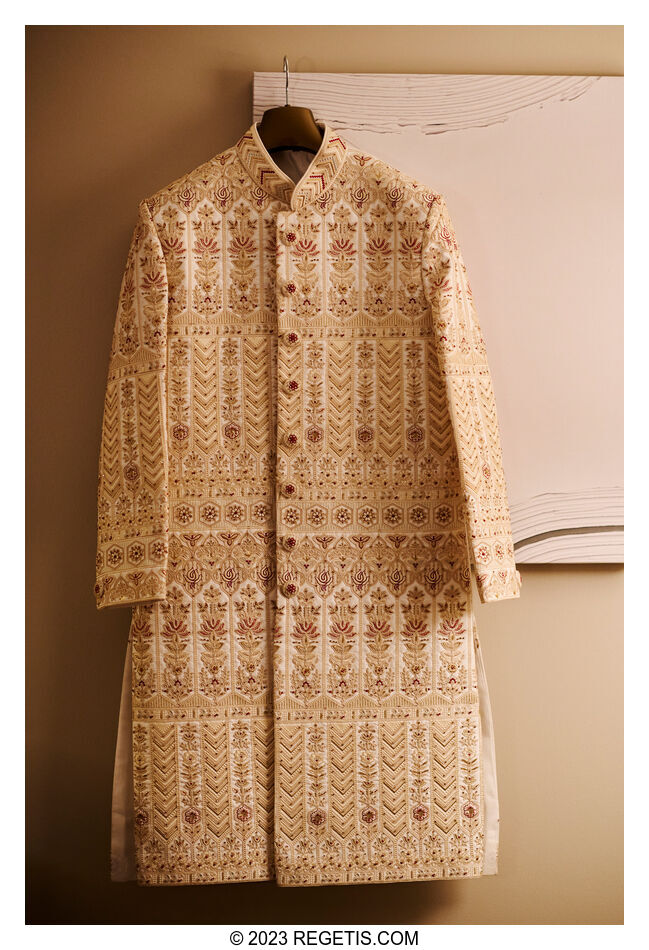 Palak and Sunny's Wedding A Weekend of Traditions and Love at Westfields Marriott in Chantilly, Virginia
NIKON Z 6_2
Shutter Speed Value : 1/200
Aperture Value : 2.0
ISO : 1600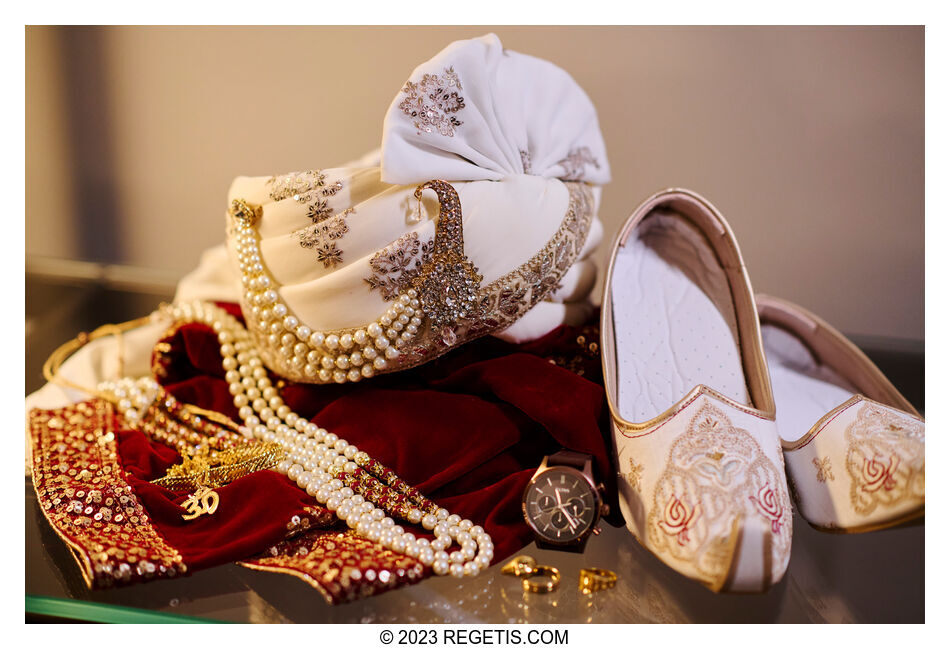 Palak and Sunny's Wedding A Weekend of Traditions and Love at Westfields Marriott in Chantilly, Virginia
NIKON Z 6_2
Shutter Speed Value : 1/200
Aperture Value : 2.0
ISO : 1600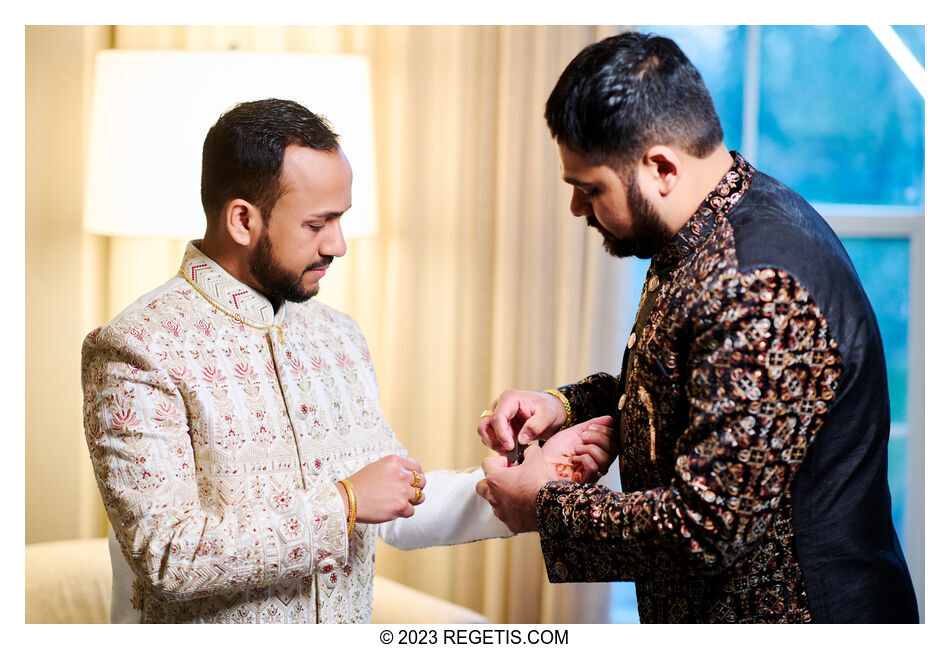 Palak and Sunny's Wedding A Weekend of Traditions and Love at Westfields Marriott in Chantilly, Virginia
NIKON Z 6_2
Shutter Speed Value : 1/200
Aperture Value : 2.0
ISO : 1600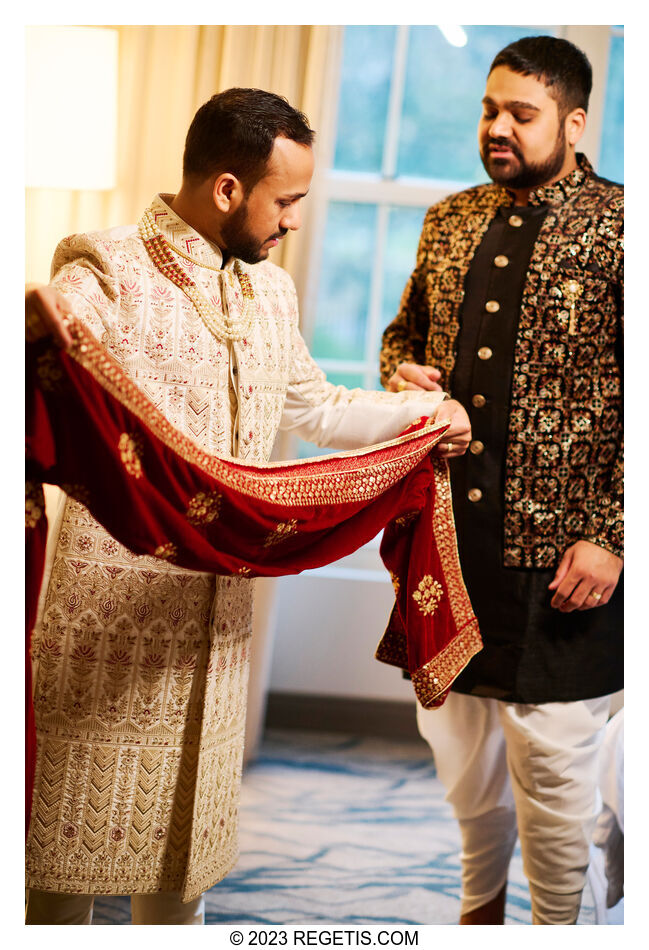 Palak and Sunny's Wedding A Weekend of Traditions and Love at Westfields Marriott in Chantilly, Virginia
NIKON Z 6_2
Shutter Speed Value : 1/200
Aperture Value : 2.0
ISO : 1600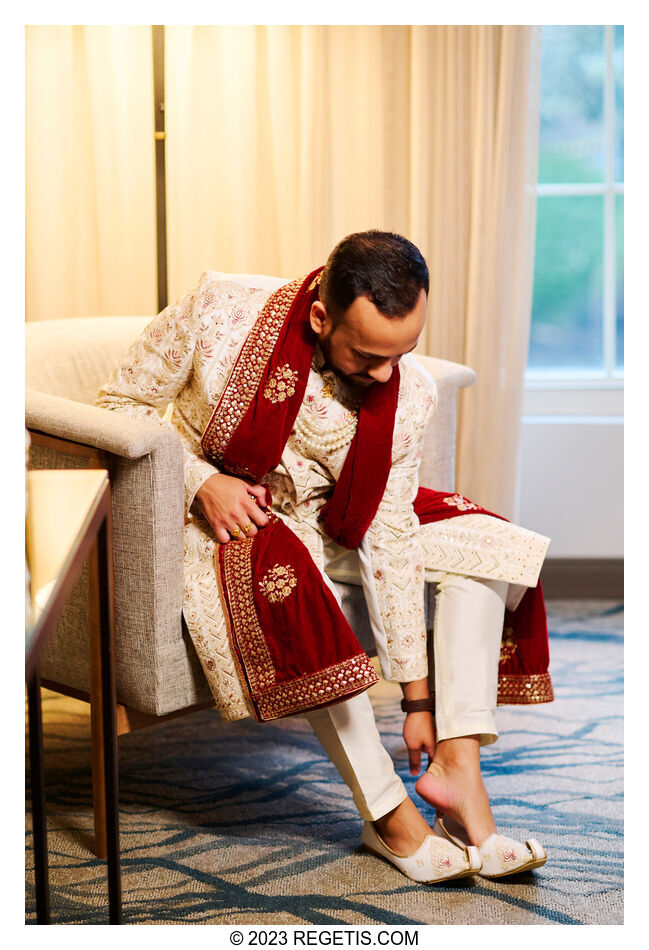 Palak and Sunny's Wedding A Weekend of Traditions and Love at Westfields Marriott in Chantilly, Virginia
NIKON Z 6_2
Shutter Speed Value : 1/200
Aperture Value : 2.0
ISO : 1600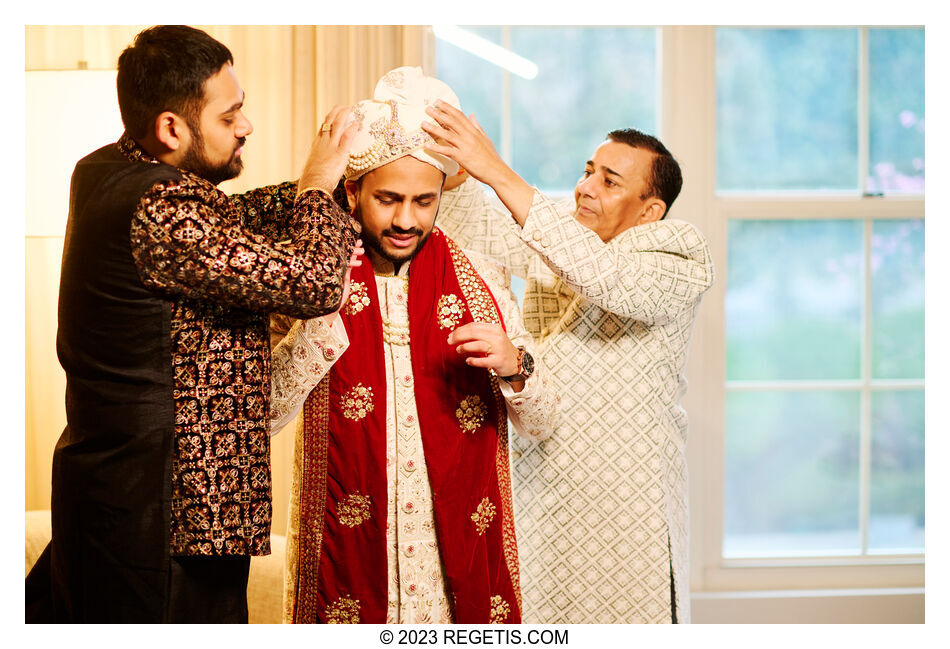 Palak and Sunny's Wedding A Weekend of Traditions and Love at Westfields Marriott in Chantilly, Virginia
NIKON Z 6_2
Shutter Speed Value : 1/200
Aperture Value : 2.0
ISO : 1600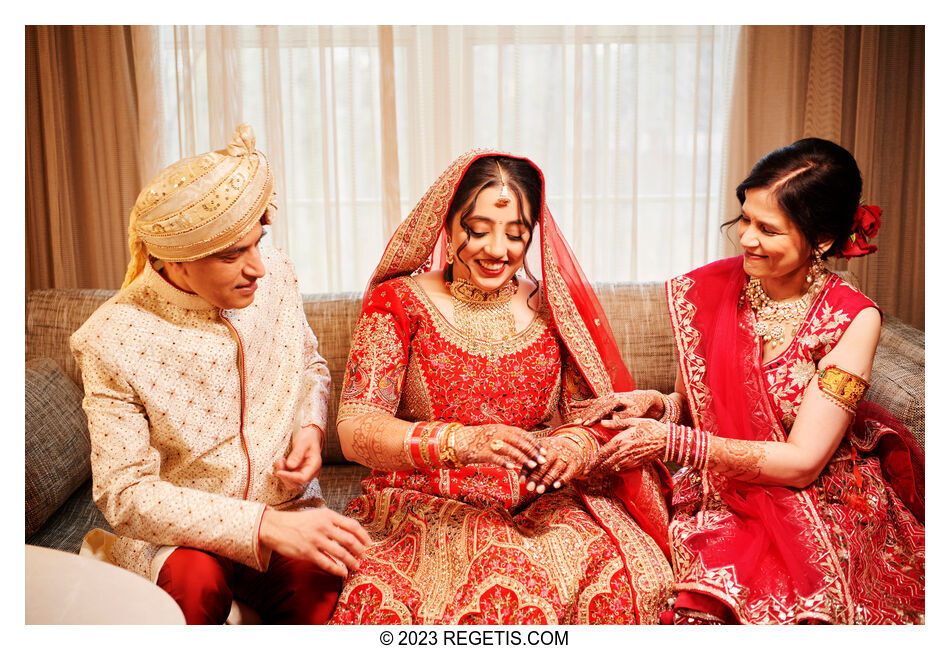 Palak and Sunny's Wedding A Weekend of Traditions and Love at Westfields Marriott in Chantilly, Virginia
NIKON D5
Shutter Speed Value : 1/100
Aperture Value : 3.2
ISO : 3200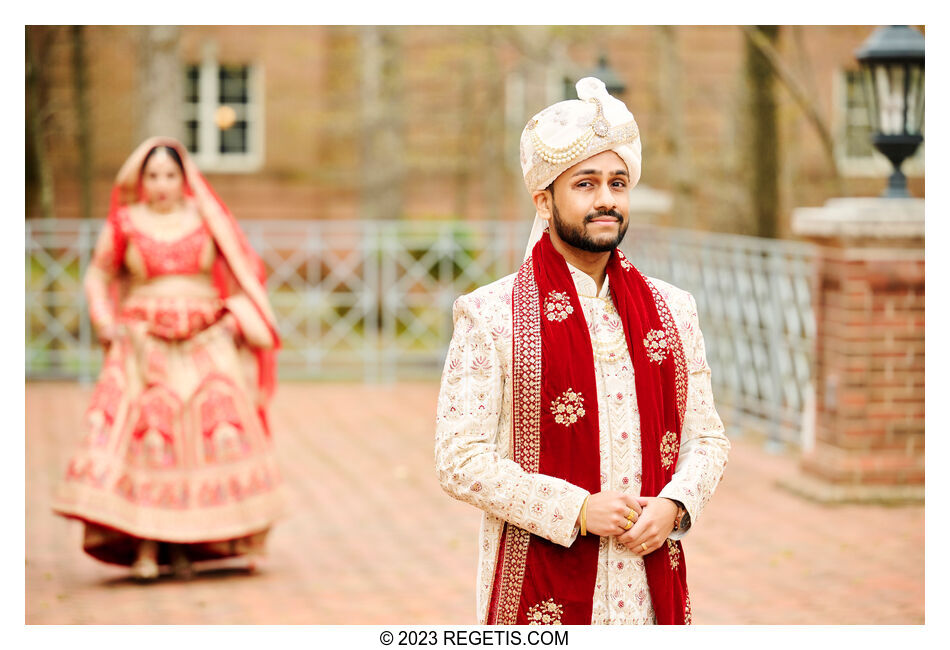 Palak and Sunny's Wedding A Weekend of Traditions and Love at Westfields Marriott in Chantilly, Virginia
NIKON Z 9
Shutter Speed Value : 1/320
Aperture Value : 3.2
ISO : 640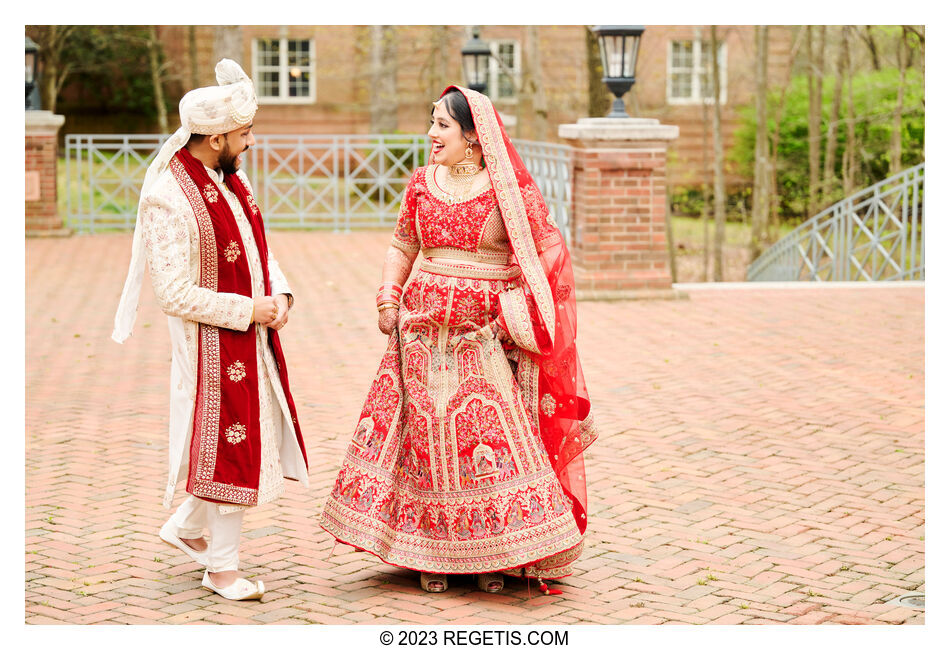 Palak and Sunny's Wedding A Weekend of Traditions and Love at Westfields Marriott in Chantilly, Virginia
NIKON Z 9
Shutter Speed Value : 1/320
Aperture Value : 3.2
ISO : 640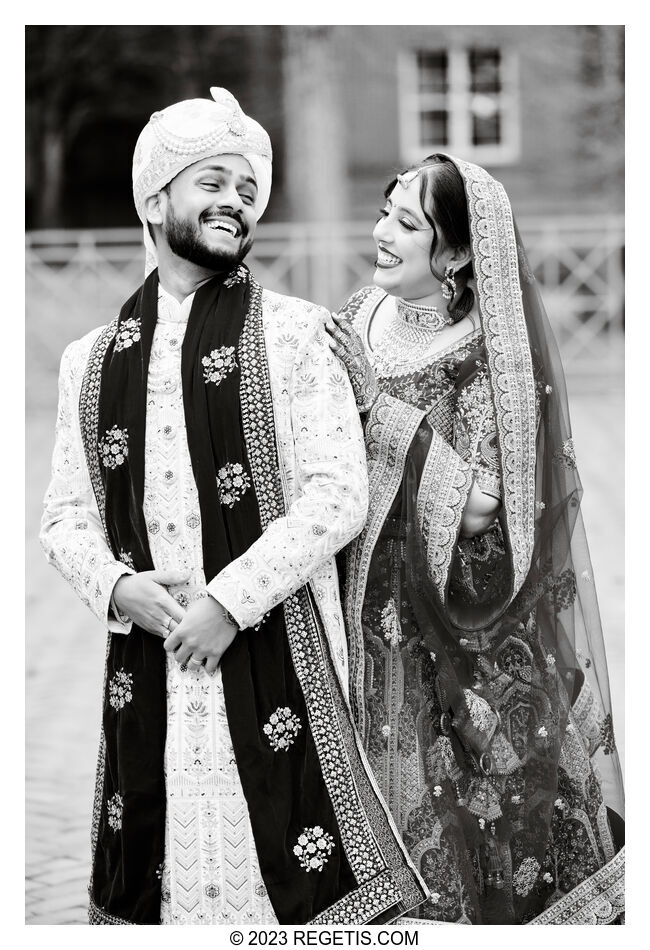 Palak and Sunny's Wedding A Weekend of Traditions and Love at Westfields Marriott in Chantilly, Virginia
NIKON Z 9
Shutter Speed Value : 1/320
Aperture Value : 4.0
ISO : 640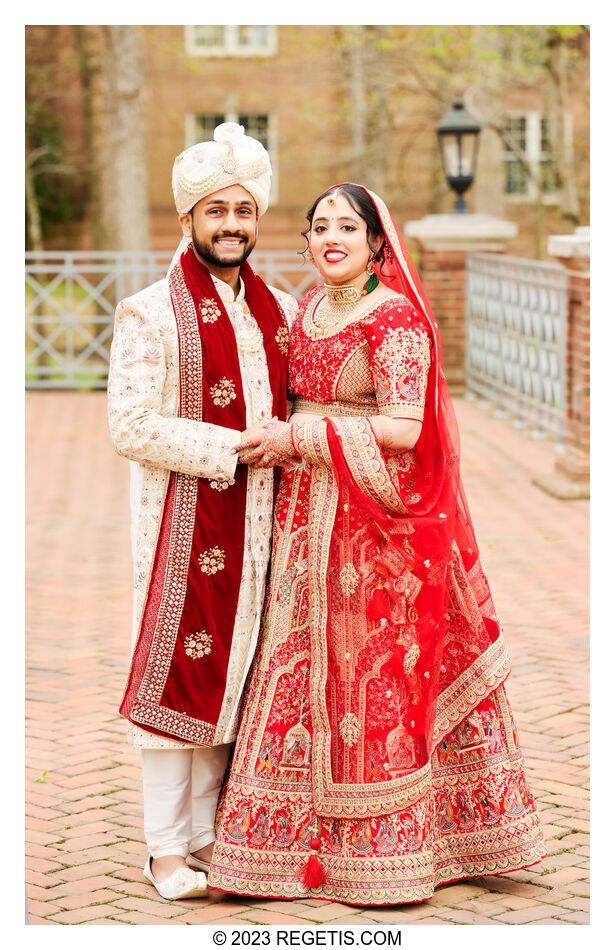 Palak and Sunny's Wedding A Weekend of Traditions and Love at Westfields Marriott in Chantilly, Virginia
NIKON Z 9
Shutter Speed Value : 1/320
Aperture Value : 4.0
ISO : 640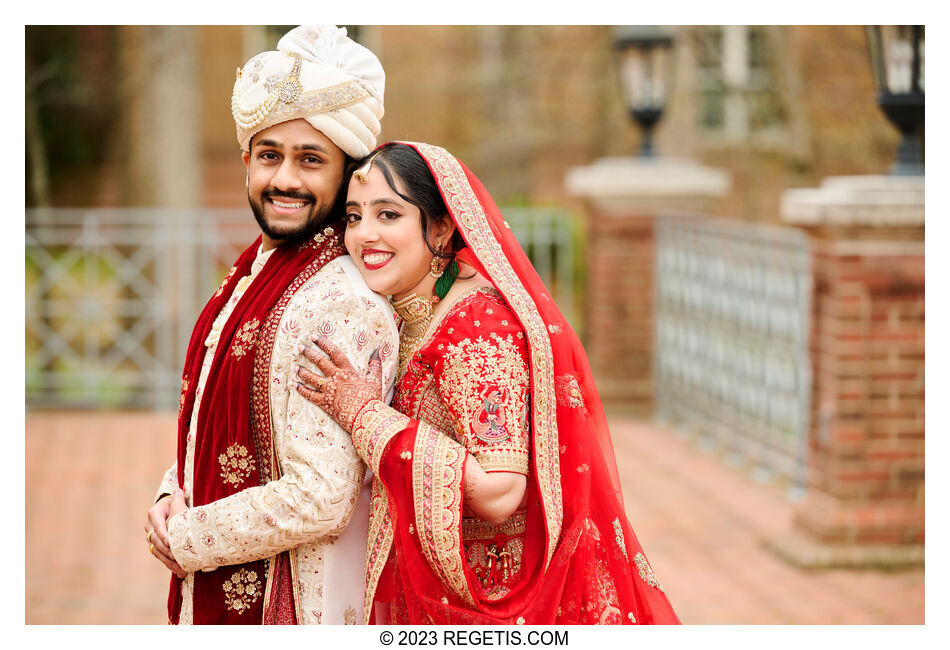 Palak and Sunny's Wedding A Weekend of Traditions and Love at Westfields Marriott in Chantilly, Virginia
NIKON Z 9
Shutter Speed Value : 1/320
Aperture Value : 4.0
ISO : 640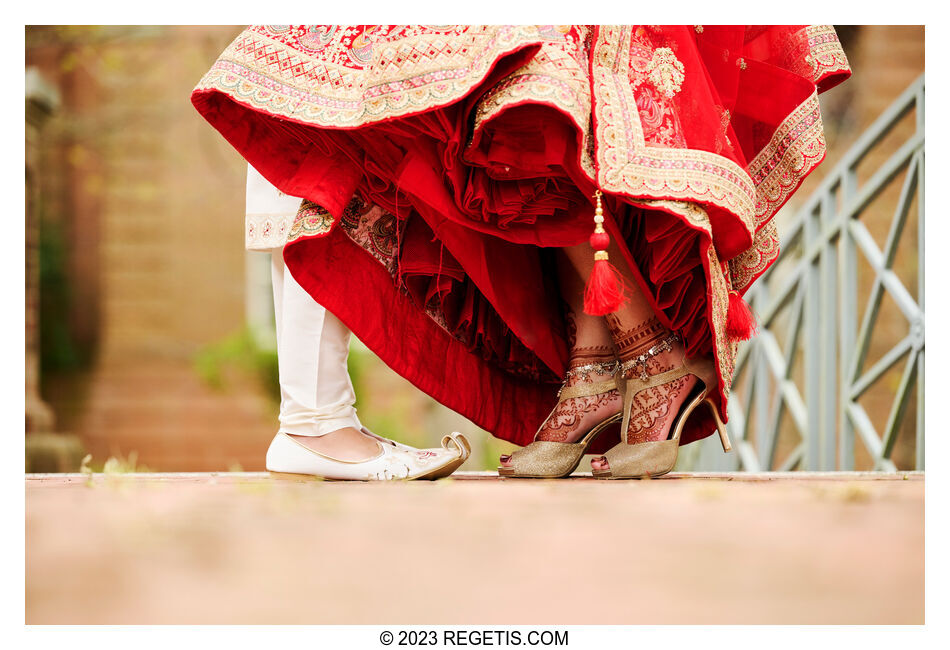 Palak and Sunny's Wedding A Weekend of Traditions and Love at Westfields Marriott in Chantilly, Virginia
NIKON Z 9
Shutter Speed Value : 1/320
Aperture Value : 4.0
ISO : 640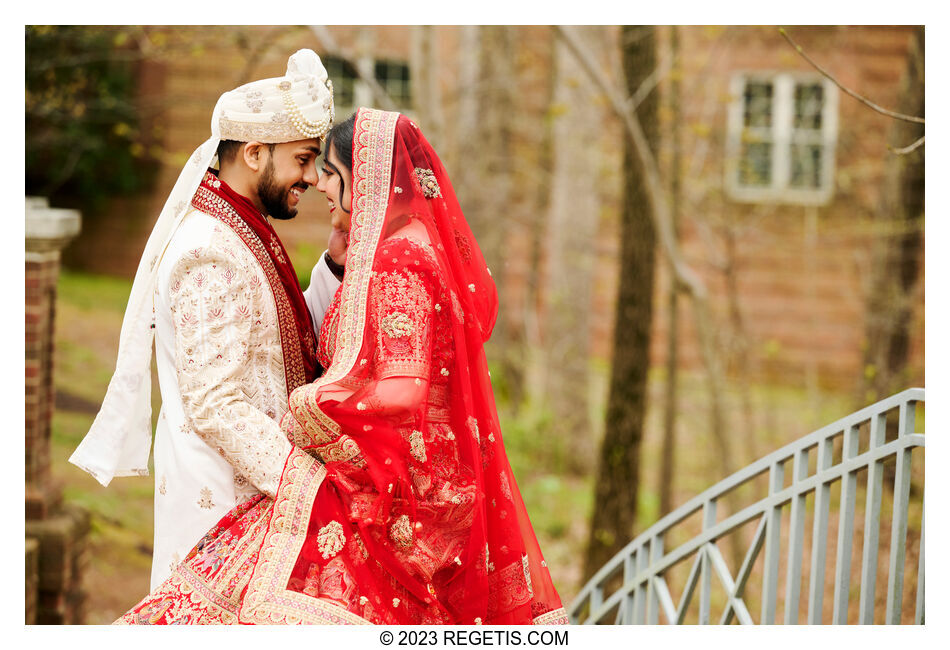 Palak and Sunny's Wedding A Weekend of Traditions and Love at Westfields Marriott in Chantilly, Virginia
NIKON Z 9
Shutter Speed Value : 1/400
Aperture Value : 4.0
ISO : 640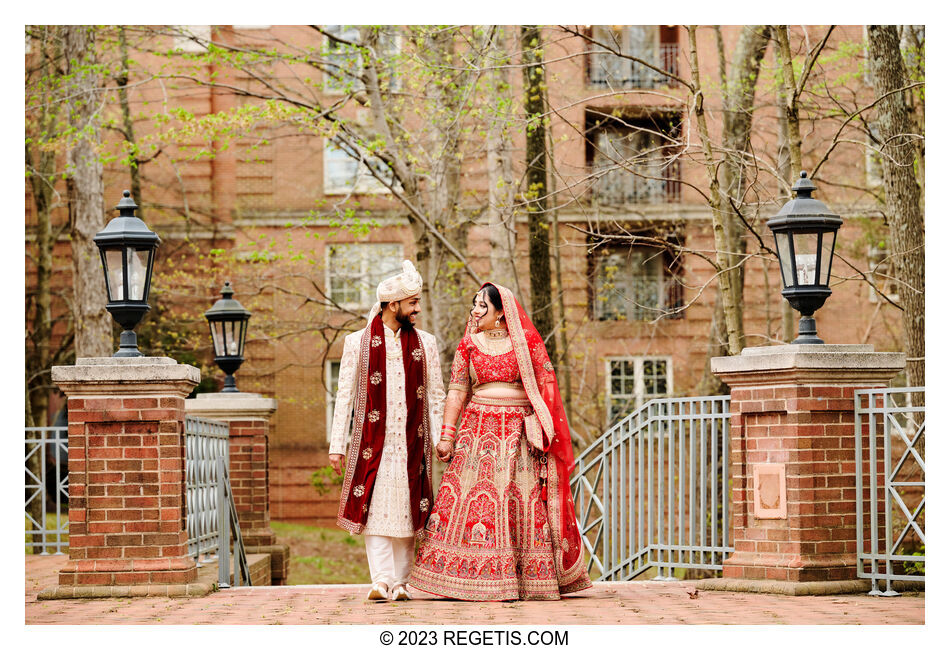 Palak and Sunny's Wedding A Weekend of Traditions and Love at Westfields Marriott in Chantilly, Virginia
NIKON Z 9
Shutter Speed Value : 1/400
Aperture Value : 4.0
ISO : 640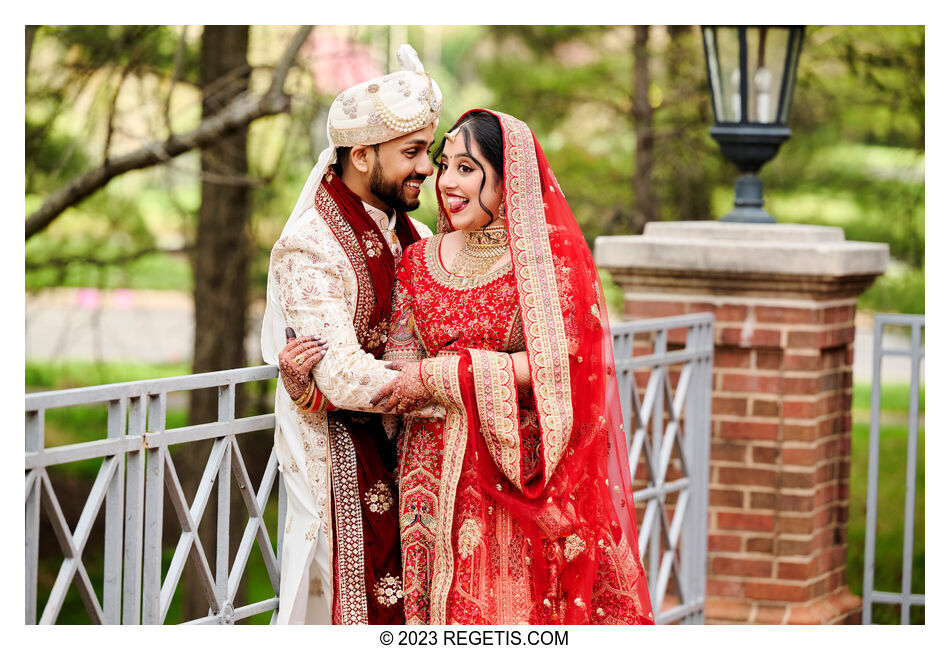 Palak and Sunny's Wedding A Weekend of Traditions and Love at Westfields Marriott in Chantilly, Virginia
NIKON Z 9
Shutter Speed Value : 1/500
Aperture Value : 4.0
ISO : 640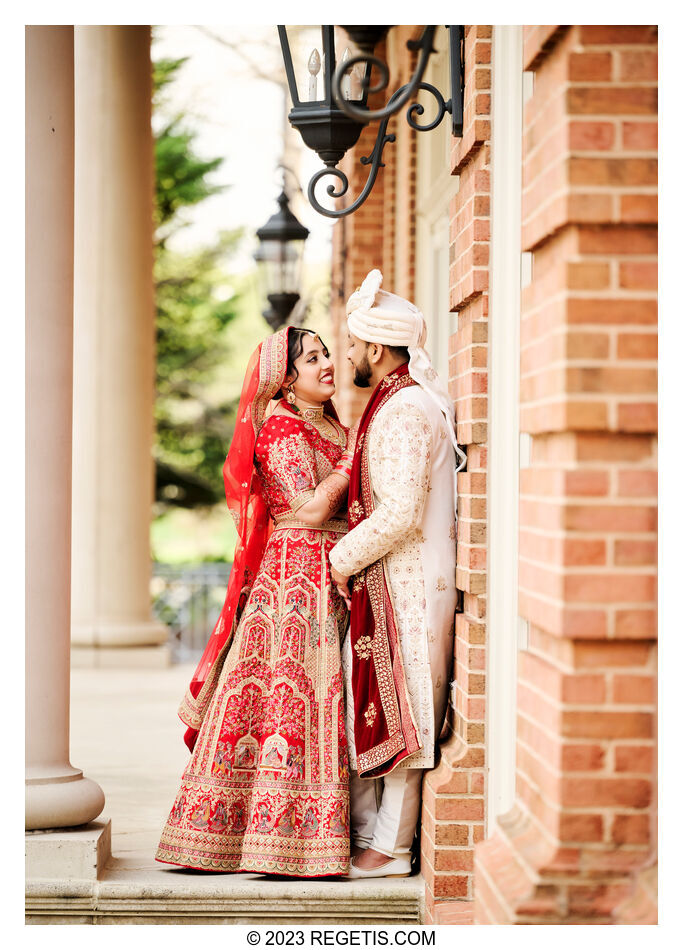 Palak and Sunny's Wedding A Weekend of Traditions and Love at Westfields Marriott in Chantilly, Virginia
NIKON Z 9
Shutter Speed Value : 1/400
Aperture Value : 3.2
ISO : 640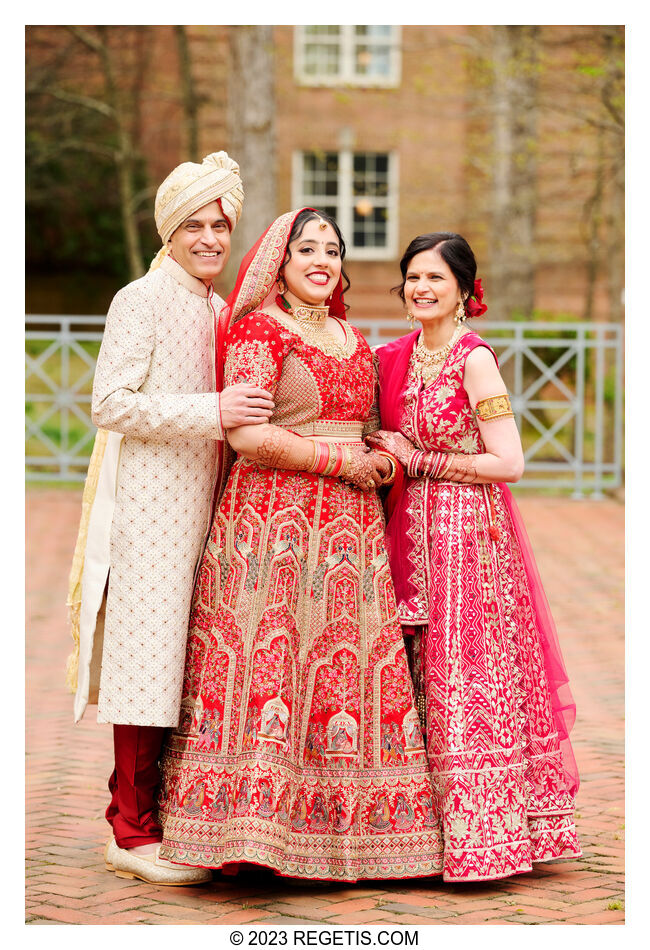 Palak and Sunny's Wedding A Weekend of Traditions and Love at Westfields Marriott in Chantilly, Virginia
NIKON Z 9
Shutter Speed Value : 1/640
Aperture Value : 4.0
ISO : 640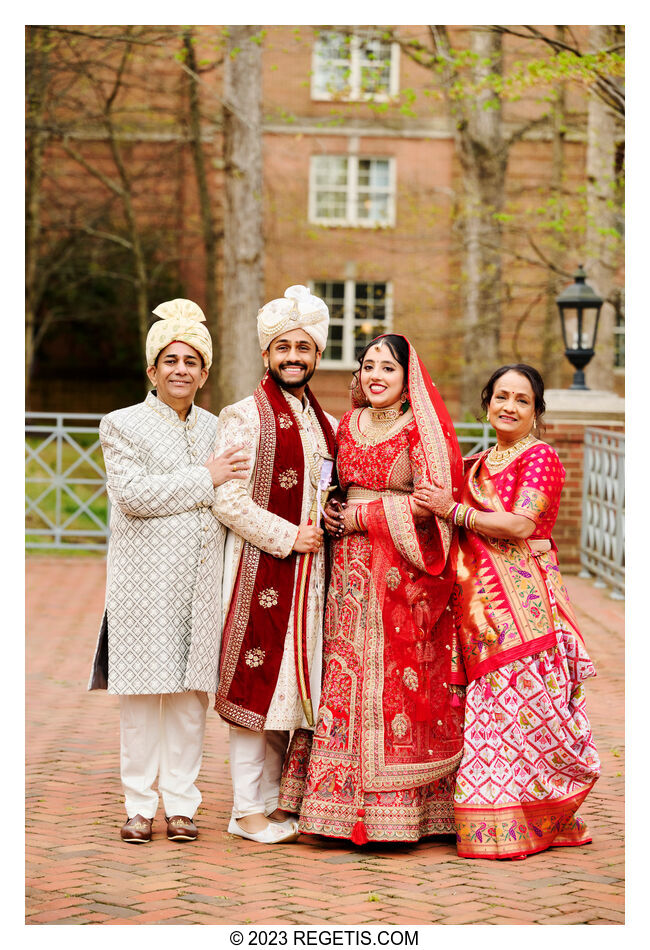 Palak and Sunny's Wedding A Weekend of Traditions and Love at Westfields Marriott in Chantilly, Virginia
NIKON Z 9
Shutter Speed Value : 1/640
Aperture Value : 4.0
ISO : 640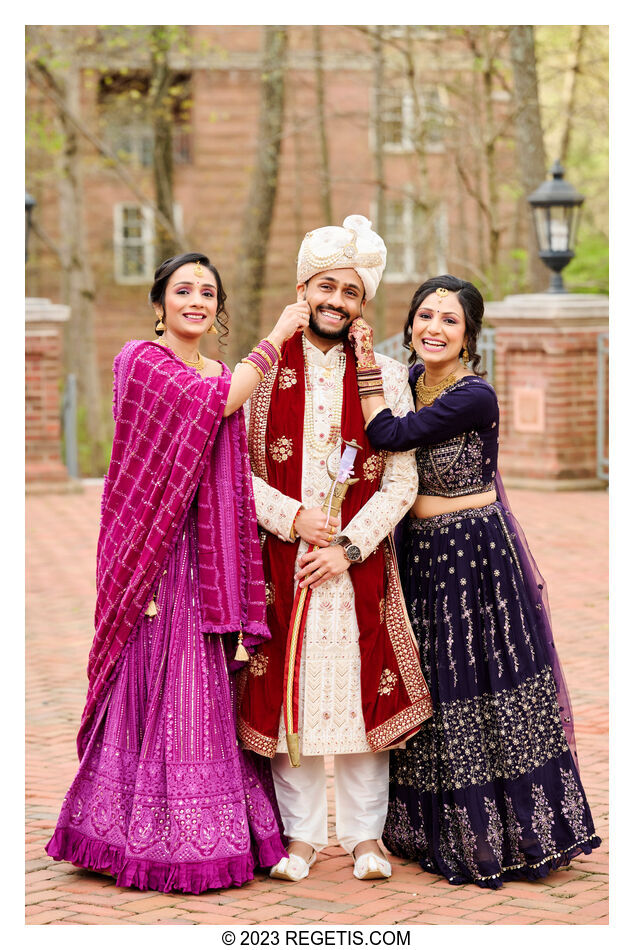 Palak and Sunny's Wedding A Weekend of Traditions and Love at Westfields Marriott in Chantilly, Virginia
NIKON Z 9
Shutter Speed Value : 1/640
Aperture Value : 4.0
ISO : 640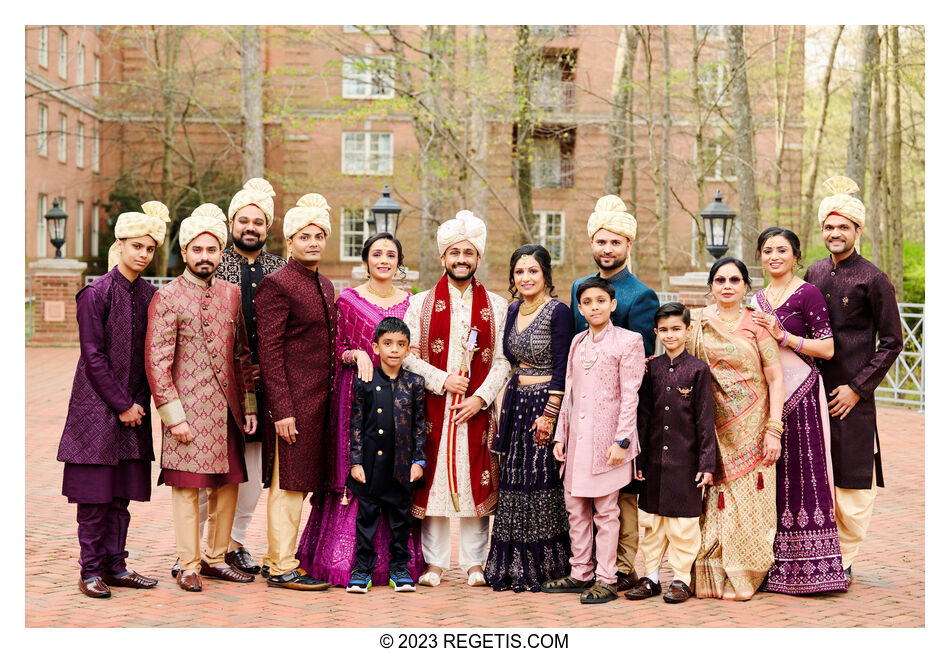 Palak and Sunny's Wedding A Weekend of Traditions and Love at Westfields Marriott in Chantilly, Virginia
NIKON Z 9
Shutter Speed Value : 1/640
Aperture Value : 4.0
ISO : 640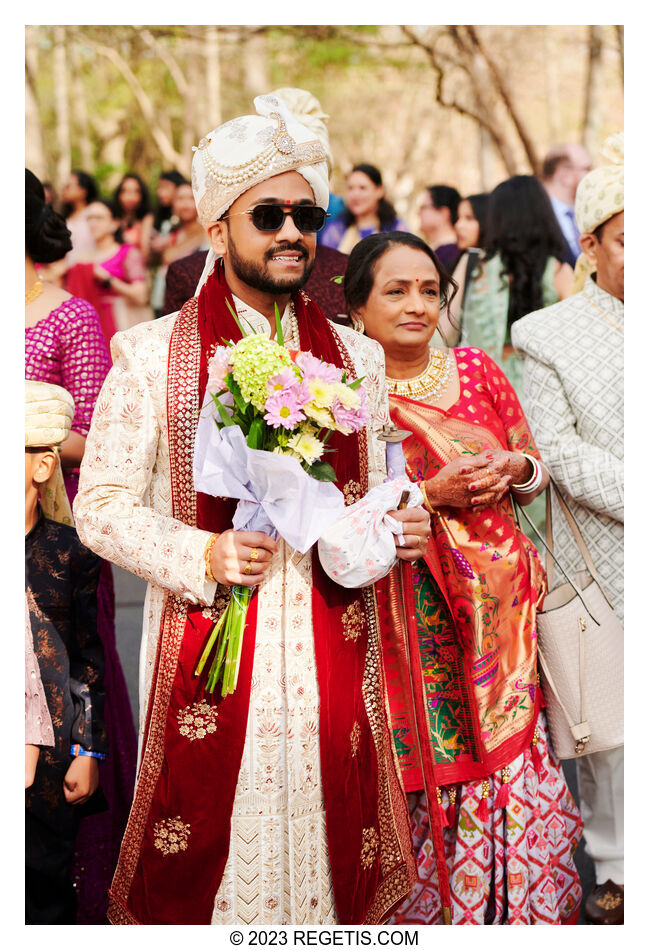 Palak and Sunny's Wedding A Weekend of Traditions and Love at Westfields Marriott in Chantilly, Virginia
NIKON Z 6
Shutter Speed Value : 1/8000
Aperture Value : 4.0
ISO : 2500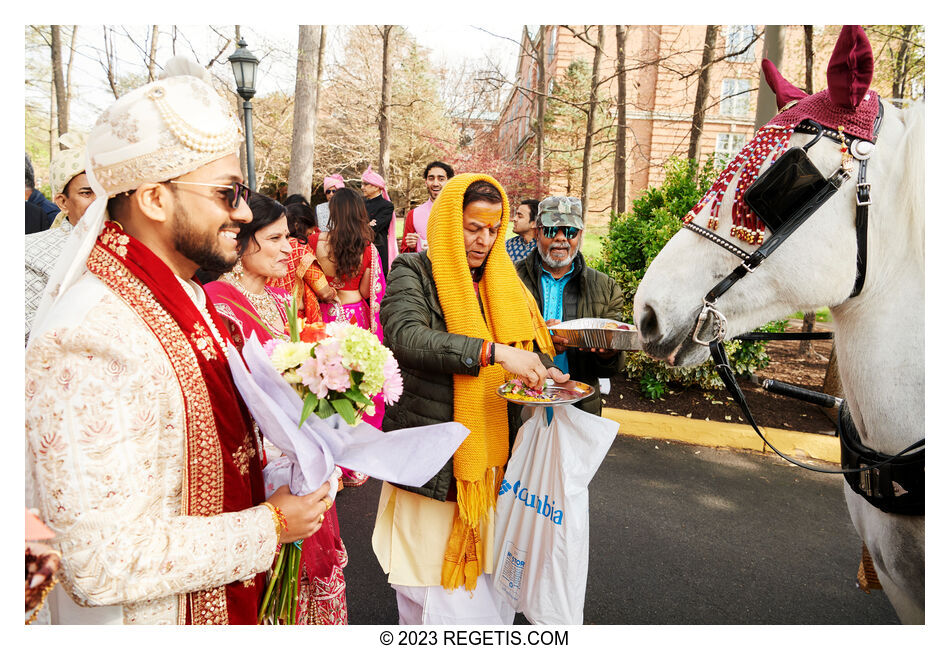 Palak and Sunny's Wedding A Weekend of Traditions and Love at Westfields Marriott in Chantilly, Virginia
NIKON D5
Shutter Speed Value : 1/500
Aperture Value : 5.6
ISO : 640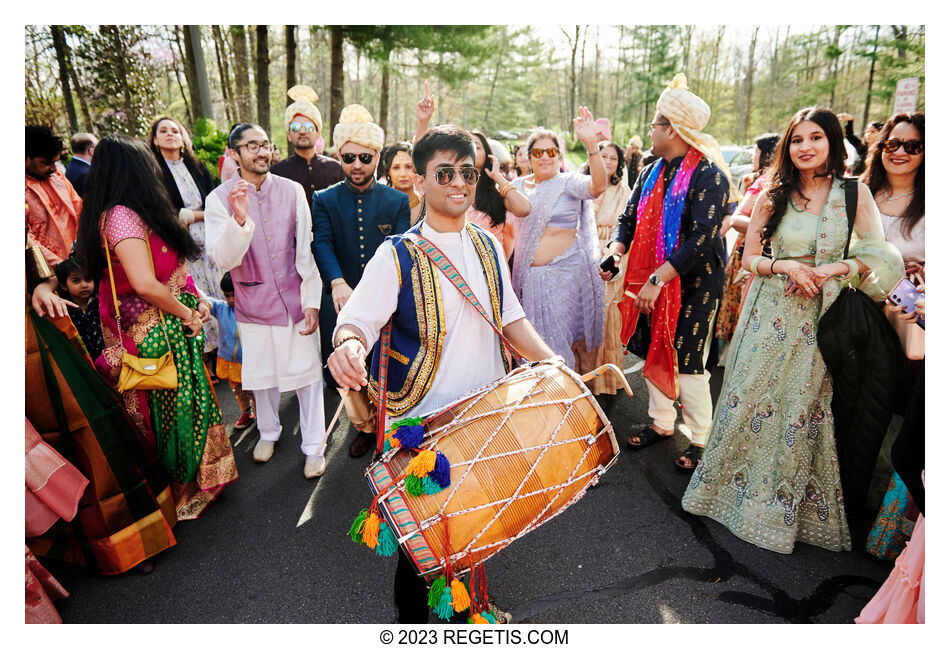 Palak and Sunny's Wedding A Weekend of Traditions and Love at Westfields Marriott in Chantilly, Virginia
NIKON Z 6
Shutter Speed Value : 1/2500
Aperture Value : 4.0
ISO : 1600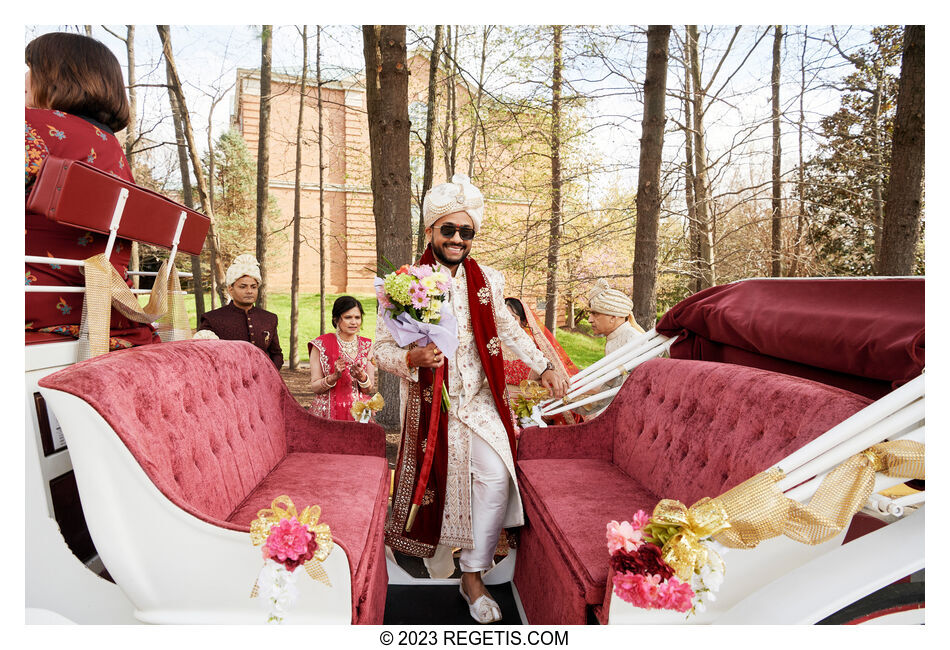 Palak and Sunny's Wedding A Weekend of Traditions and Love at Westfields Marriott in Chantilly, Virginia
NIKON D5
Shutter Speed Value : 1/800
Aperture Value : 5.6
ISO : 640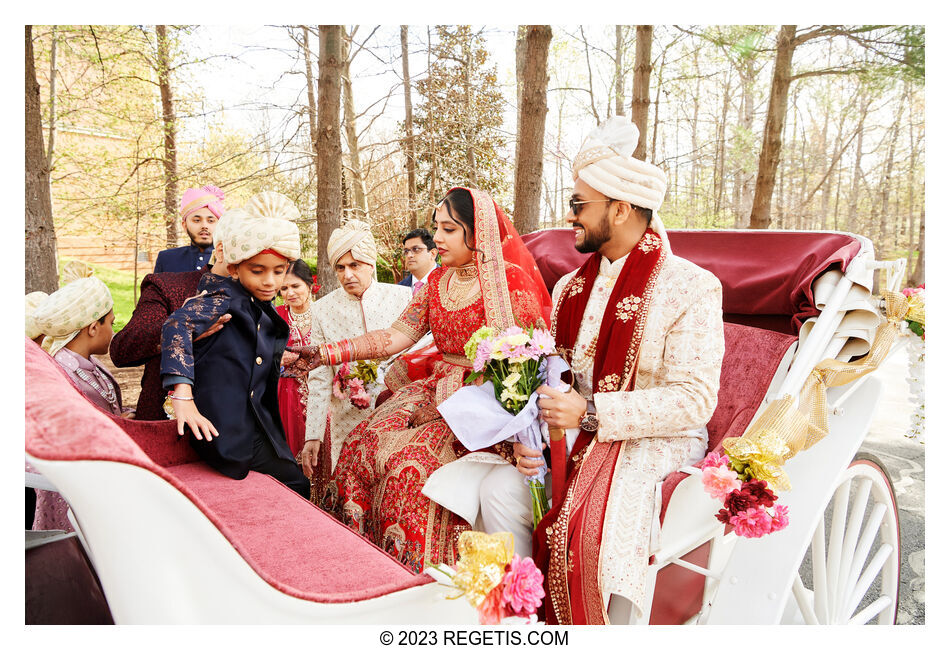 Palak and Sunny's Wedding A Weekend of Traditions and Love at Westfields Marriott in Chantilly, Virginia
NIKON D5
Shutter Speed Value : 1/250
Aperture Value : 5.6
ISO : 640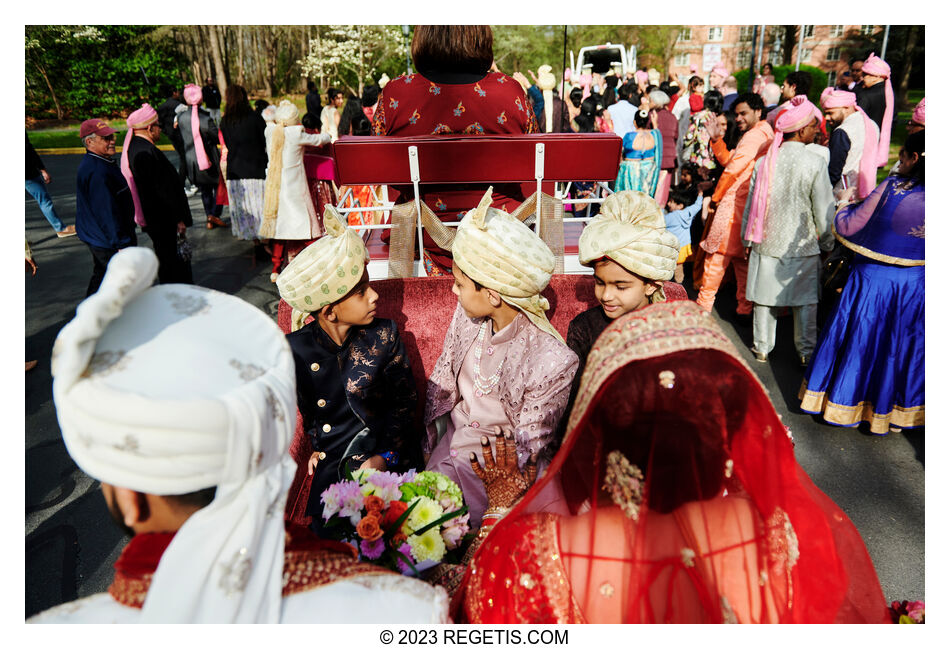 Palak and Sunny's Wedding A Weekend of Traditions and Love at Westfields Marriott in Chantilly, Virginia
NIKON Z 6
Shutter Speed Value : 1/8000
Aperture Value : 4.0
ISO : 1250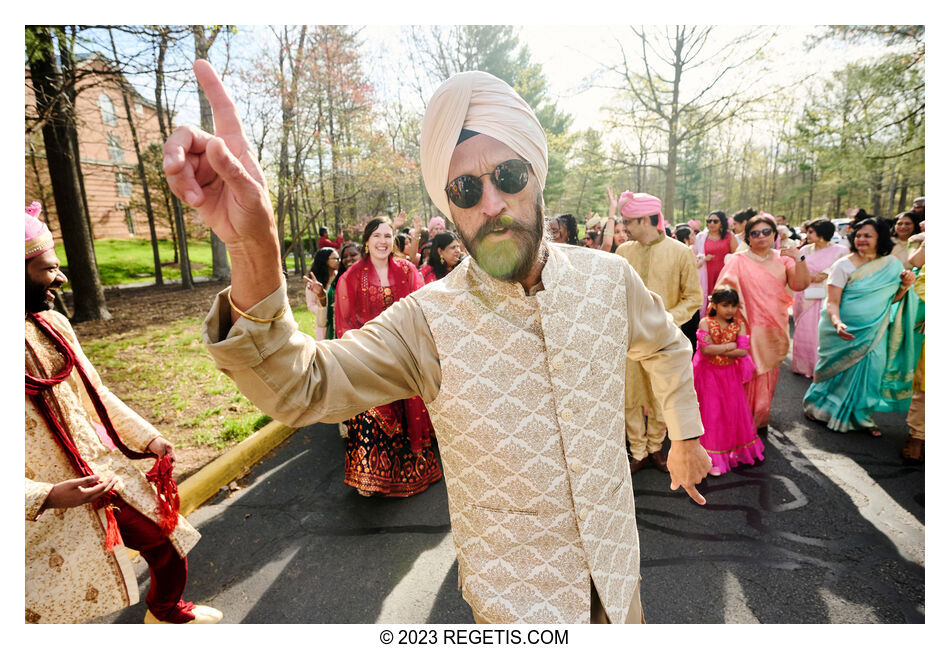 Palak and Sunny's Wedding A Weekend of Traditions and Love at Westfields Marriott in Chantilly, Virginia
NIKON Z 6_2
Shutter Speed Value : 1/1600
Aperture Value : 5.6
ISO : 1600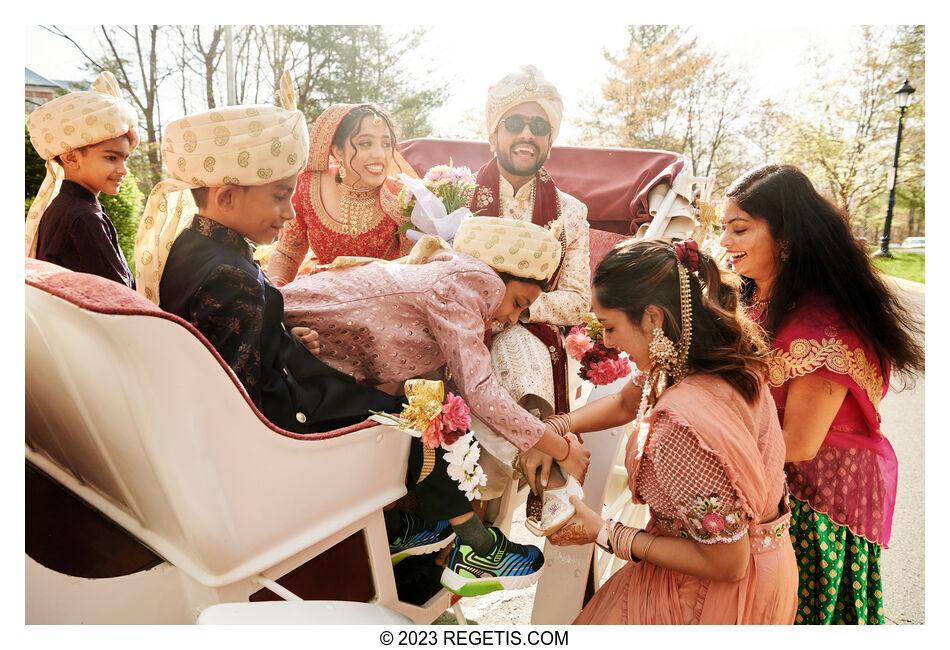 Palak and Sunny's Wedding A Weekend of Traditions and Love at Westfields Marriott in Chantilly, Virginia
NIKON D5
Shutter Speed Value : 1/800
Aperture Value : 5.6
ISO : 640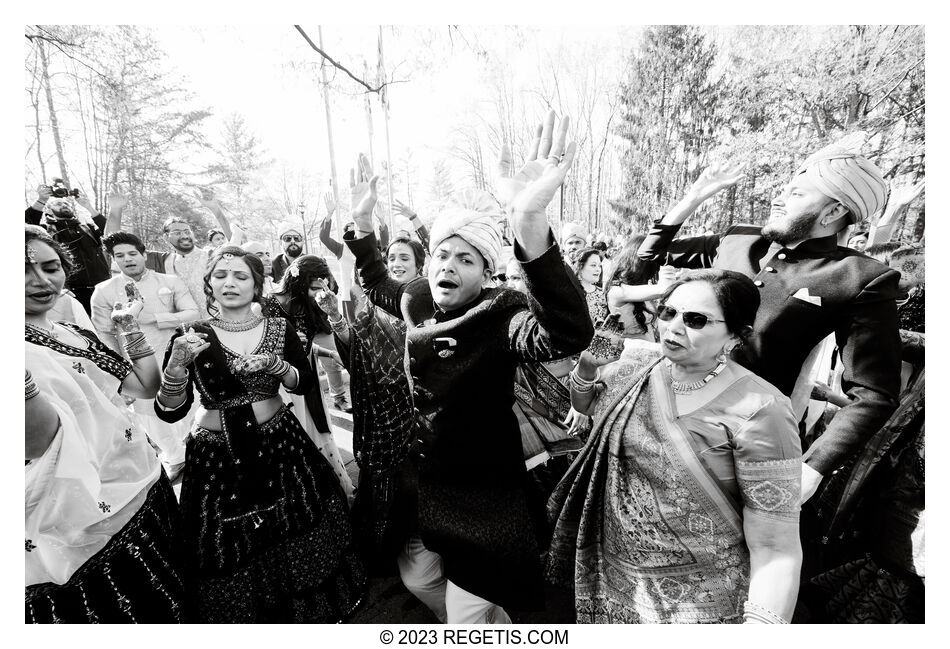 Palak and Sunny's Wedding A Weekend of Traditions and Love at Westfields Marriott in Chantilly, Virginia
NIKON Z 6_2
Shutter Speed Value : 1/1000
Aperture Value : 5.6
ISO : 1600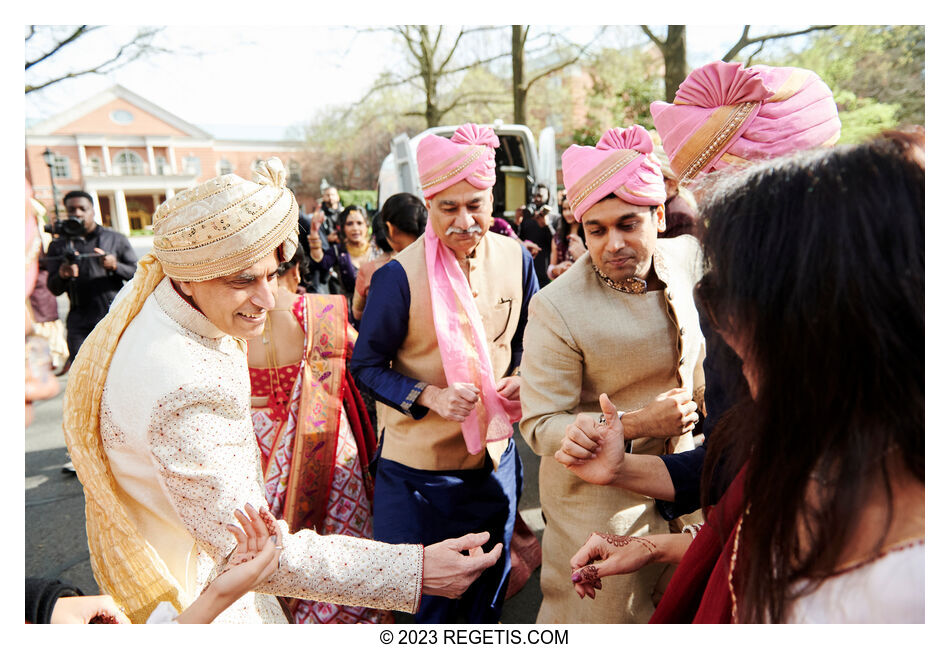 Palak and Sunny's Wedding A Weekend of Traditions and Love at Westfields Marriott in Chantilly, Virginia
NIKON Z 6
Shutter Speed Value : 1/2500
Aperture Value : 4.0
ISO : 1600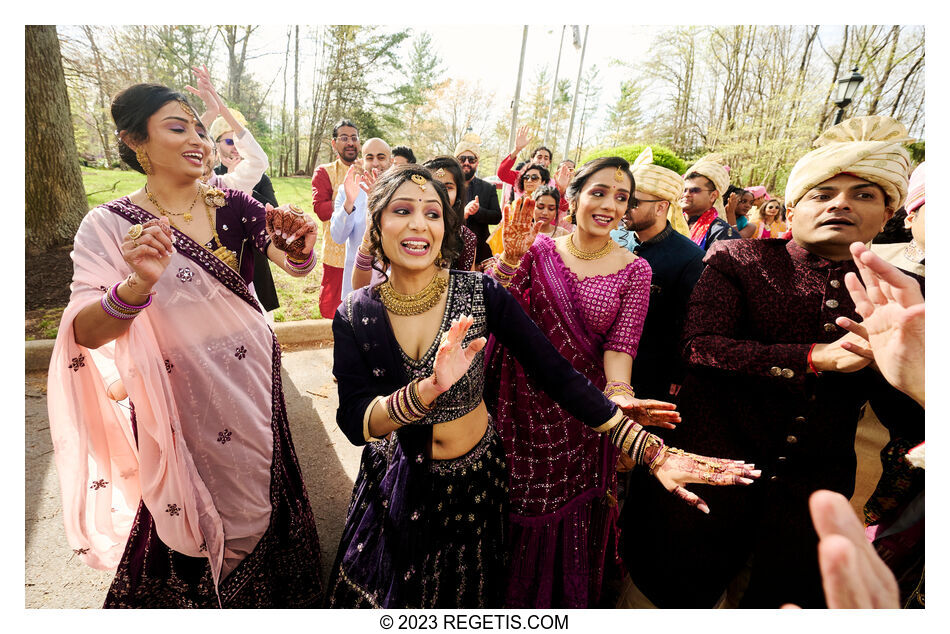 Palak and Sunny's Wedding A Weekend of Traditions and Love at Westfields Marriott in Chantilly, Virginia
NIKON Z 6_2
Shutter Speed Value : 1/1250
Aperture Value : 5.6
ISO : 1600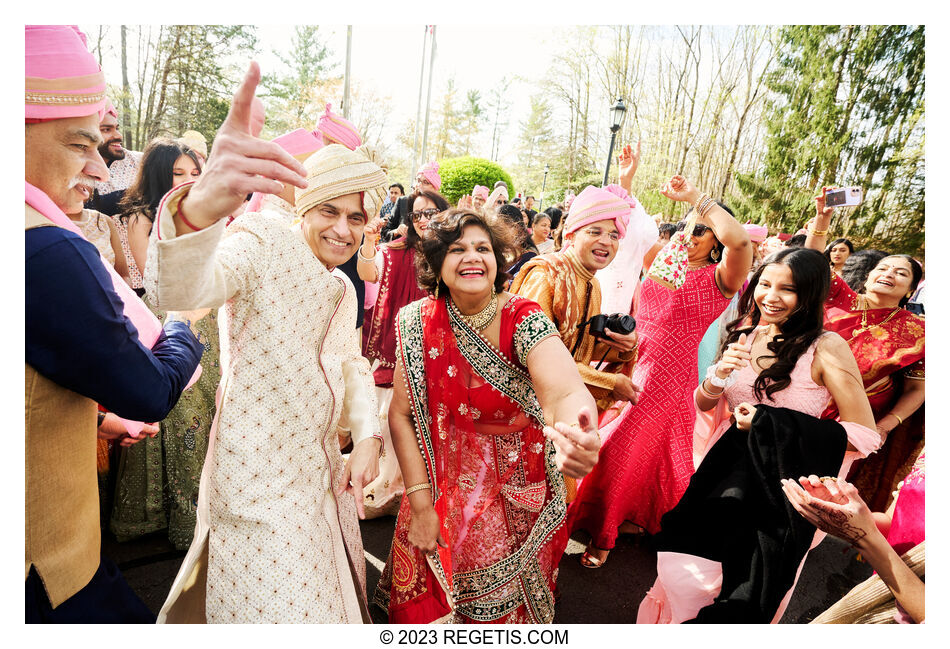 Palak and Sunny's Wedding A Weekend of Traditions and Love at Westfields Marriott in Chantilly, Virginia
NIKON Z 6_2
Shutter Speed Value : 1/1000
Aperture Value : 5.6
ISO : 1600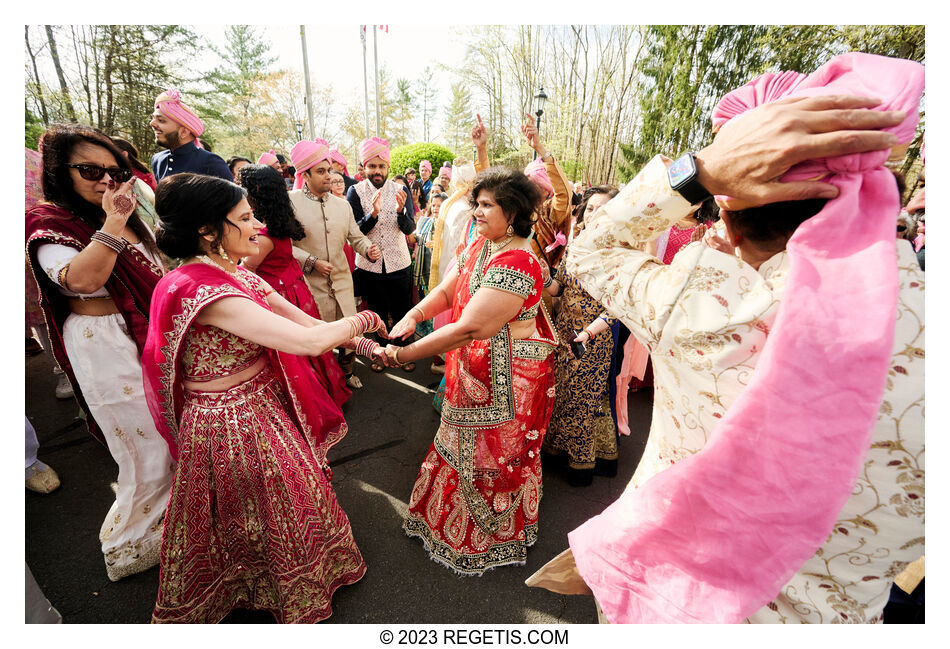 Palak and Sunny's Wedding A Weekend of Traditions and Love at Westfields Marriott in Chantilly, Virginia
NIKON Z 6_2
Shutter Speed Value : 1/1250
Aperture Value : 5.6
ISO : 1600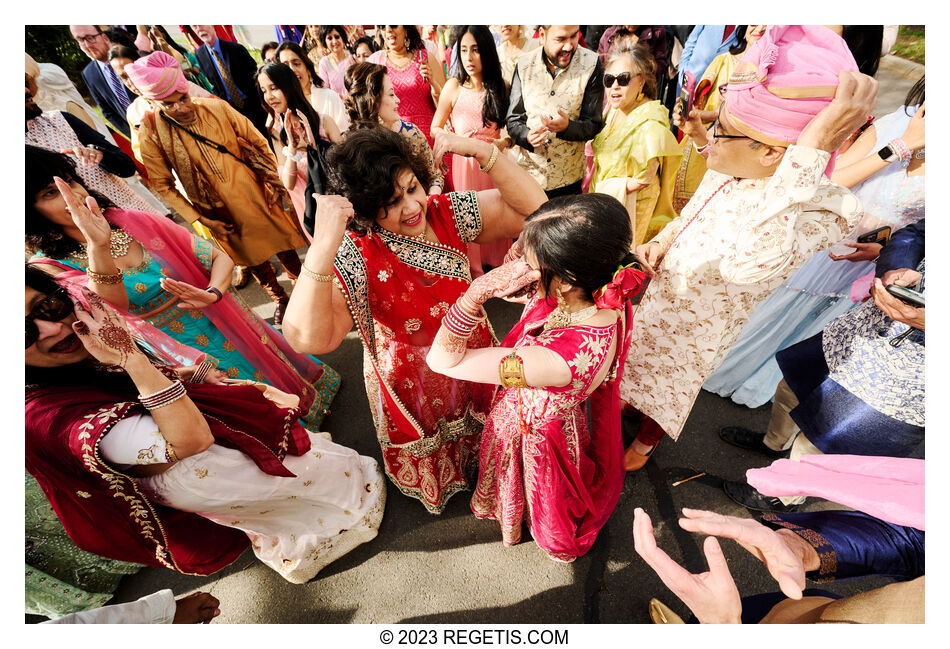 Palak and Sunny's Wedding A Weekend of Traditions and Love at Westfields Marriott in Chantilly, Virginia
NIKON Z 6_2
Shutter Speed Value : 1/1250
Aperture Value : 5.6
ISO : 1600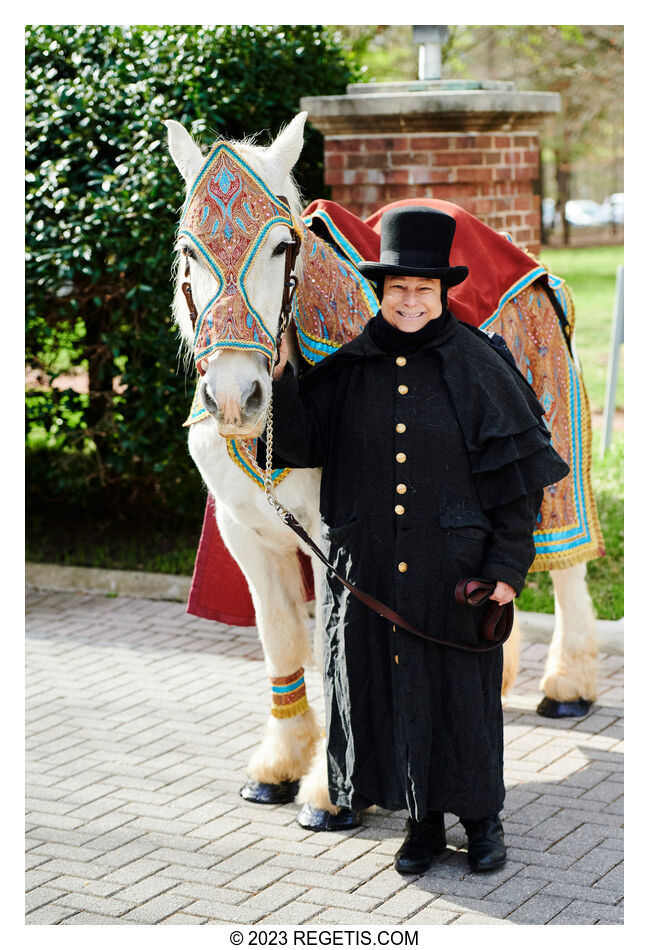 Palak and Sunny's Wedding A Weekend of Traditions and Love at Westfields Marriott in Chantilly, Virginia
NIKON Z 6
Shutter Speed Value : 1/8000
Aperture Value : 4.0
ISO : 1800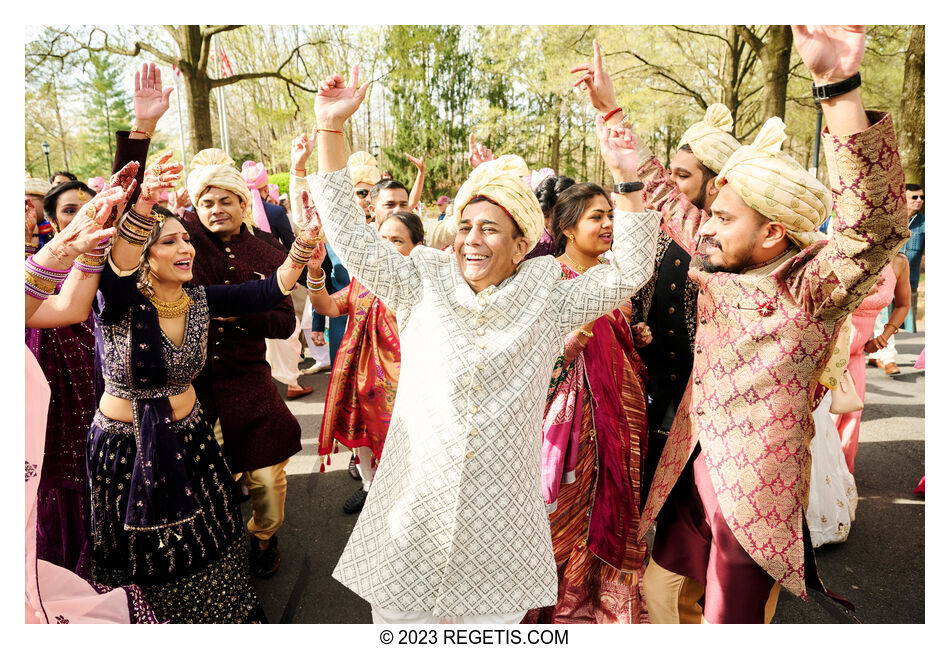 Palak and Sunny's Wedding A Weekend of Traditions and Love at Westfields Marriott in Chantilly, Virginia
NIKON Z 6_2
Shutter Speed Value : 1/1000
Aperture Value : 5.6
ISO : 1600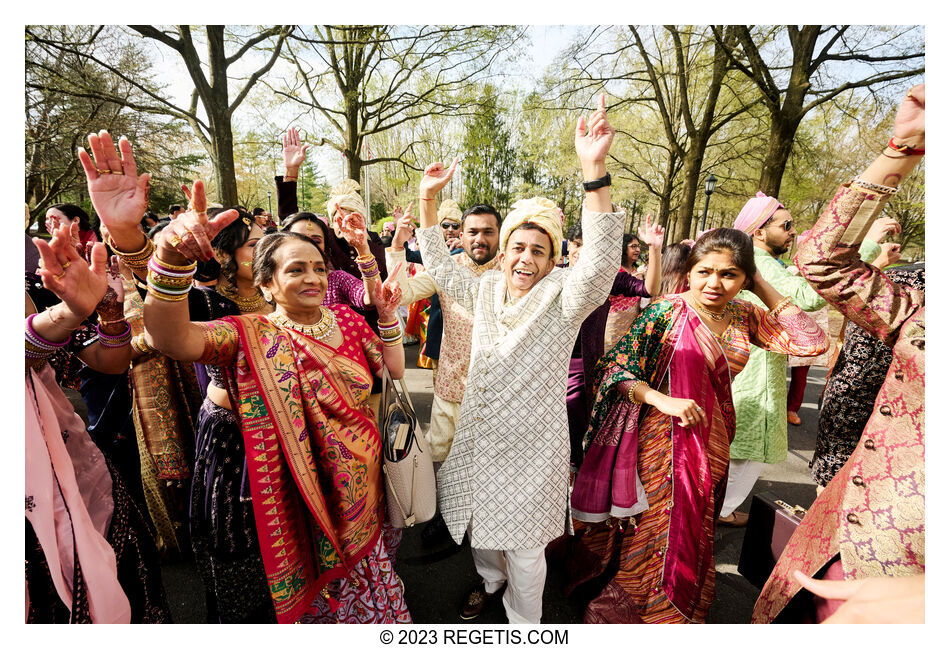 Palak and Sunny's Wedding A Weekend of Traditions and Love at Westfields Marriott in Chantilly, Virginia
NIKON Z 6_2
Shutter Speed Value : 1/2500
Aperture Value : 5.6
ISO : 1600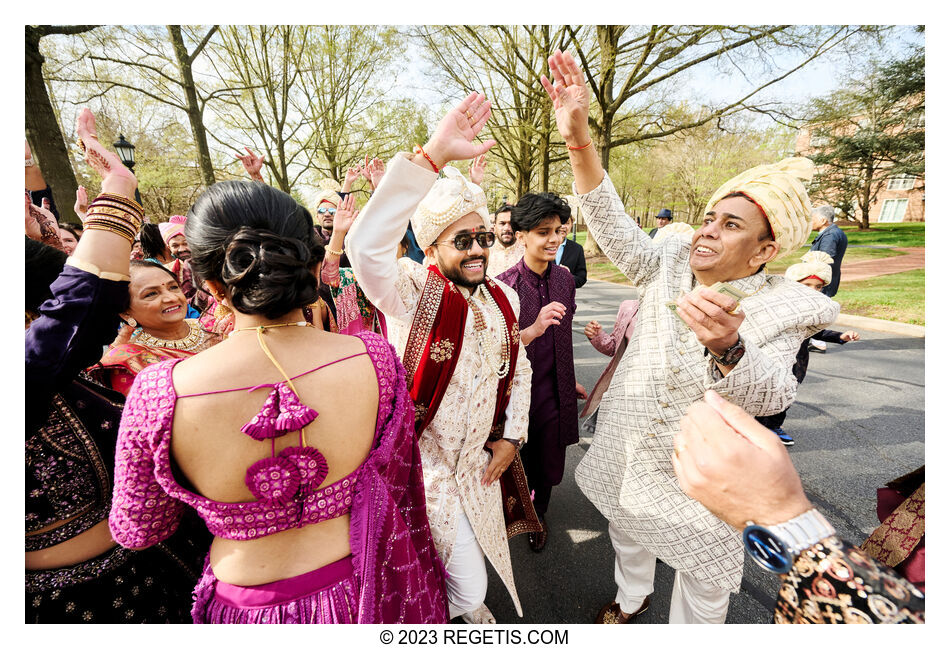 Palak and Sunny's Wedding A Weekend of Traditions and Love at Westfields Marriott in Chantilly, Virginia
NIKON Z 6_2
Shutter Speed Value : 1/1600
Aperture Value : 5.6
ISO : 1600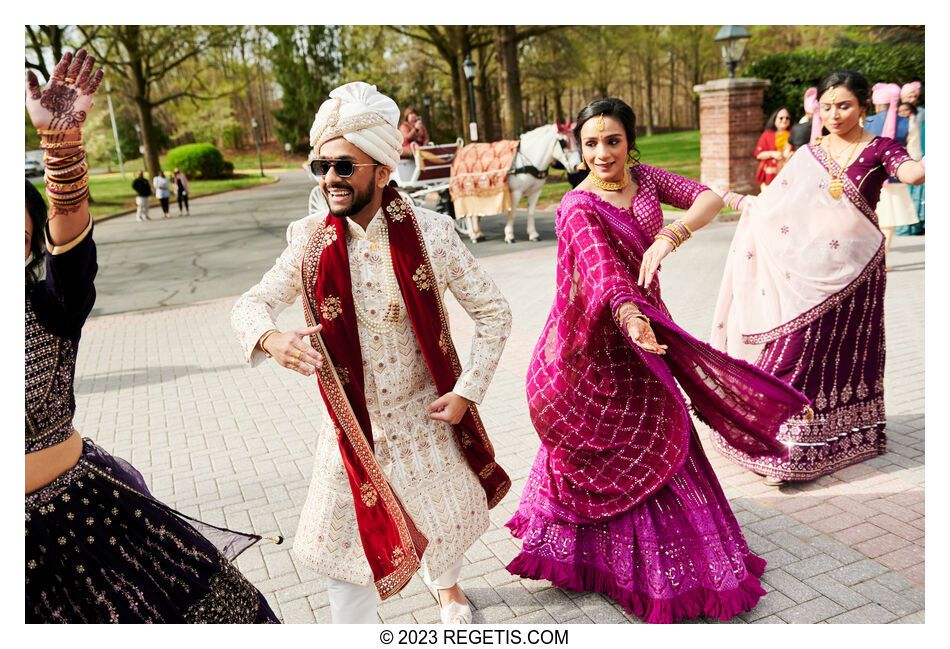 Palak and Sunny's Wedding A Weekend of Traditions and Love at Westfields Marriott in Chantilly, Virginia
NIKON Z 6
Shutter Speed Value : 1/8000
Aperture Value : 4.0
ISO : 1250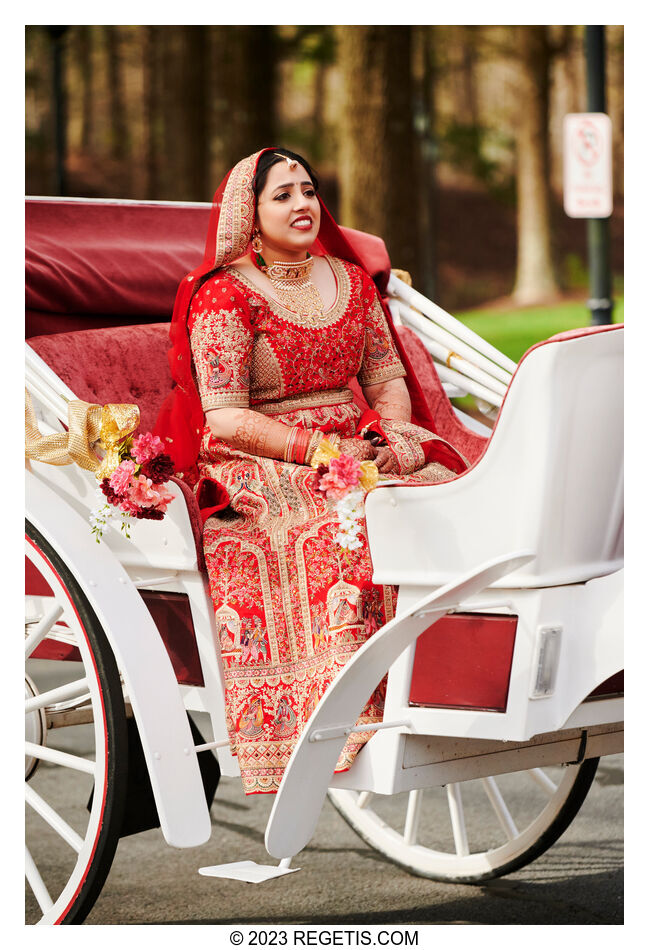 Palak and Sunny's Wedding A Weekend of Traditions and Love at Westfields Marriott in Chantilly, Virginia
NIKON Z 6
Shutter Speed Value : 1/8000
Aperture Value : 4.0
ISO : 1800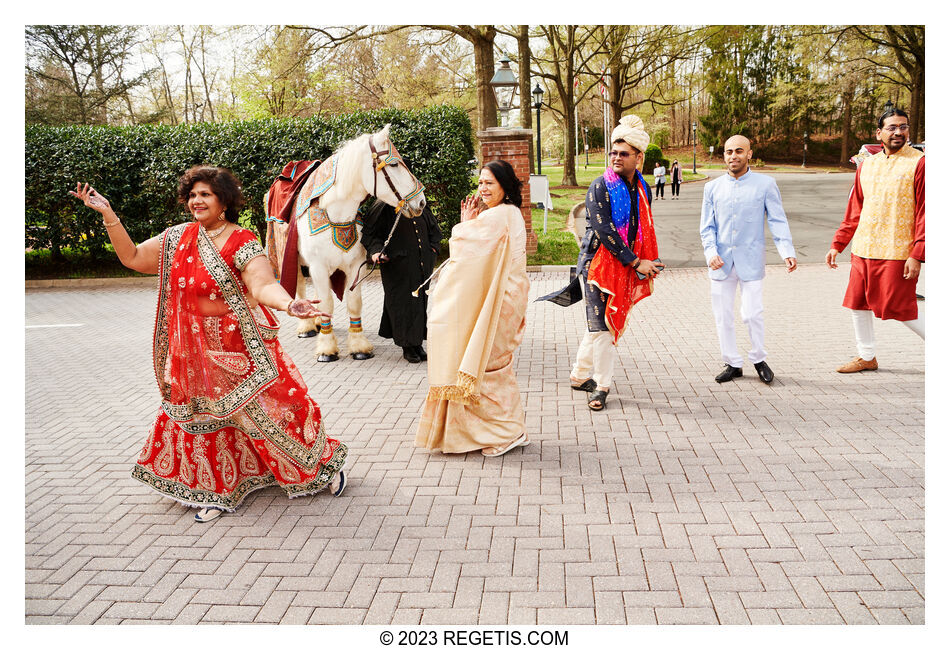 Palak and Sunny's Wedding A Weekend of Traditions and Love at Westfields Marriott in Chantilly, Virginia
NIKON D5
Shutter Speed Value : 1/500
Aperture Value : 5.6
ISO : 640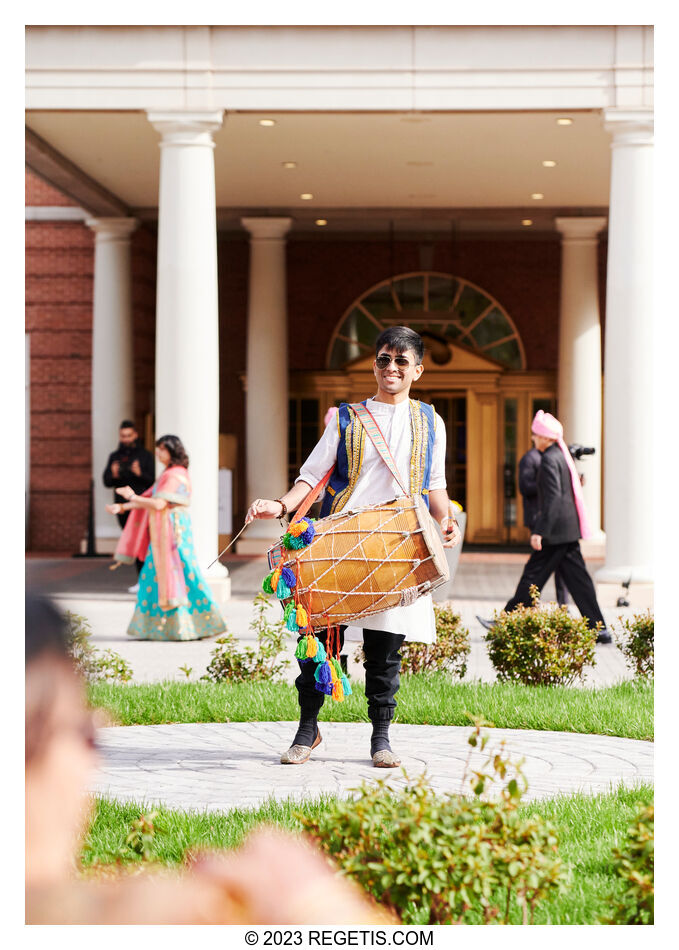 Palak and Sunny's Wedding A Weekend of Traditions and Love at Westfields Marriott in Chantilly, Virginia
NIKON Z 6
Shutter Speed Value : 1/8000
Aperture Value : 4.0
ISO : 2500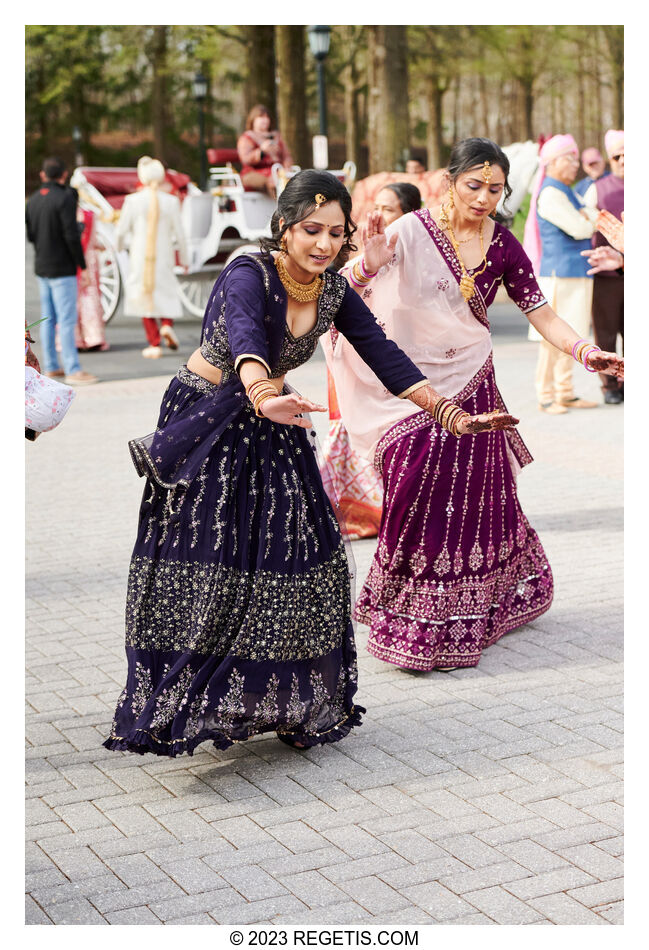 Palak and Sunny's Wedding A Weekend of Traditions and Love at Westfields Marriott in Chantilly, Virginia
NIKON Z 6
Shutter Speed Value : 1/8000
Aperture Value : 4.0
ISO : 3200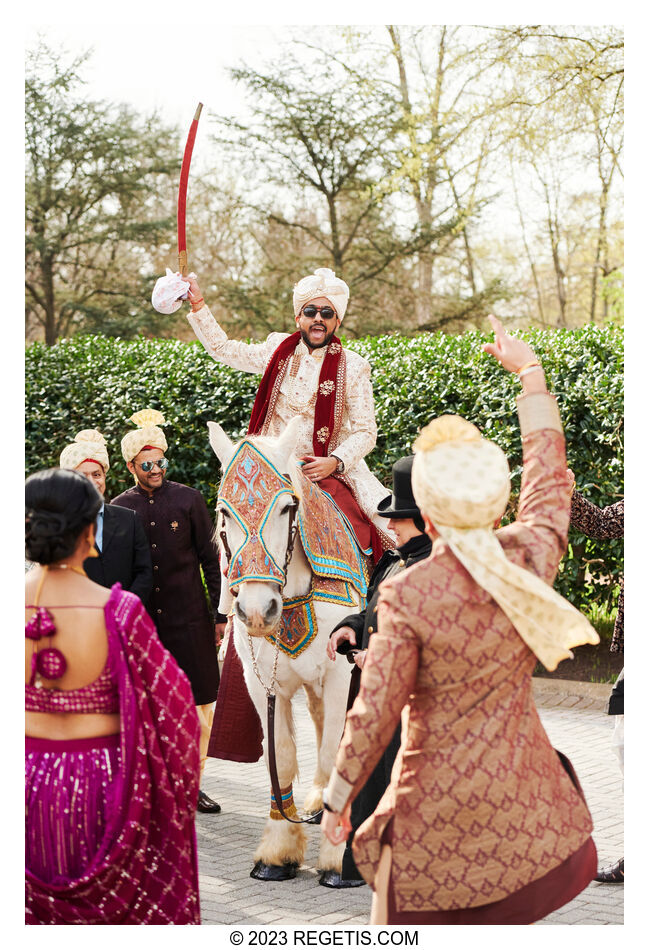 Palak and Sunny's Wedding A Weekend of Traditions and Love at Westfields Marriott in Chantilly, Virginia
NIKON Z 6
Shutter Speed Value : 1/8000
Aperture Value : 4.0
ISO : 2500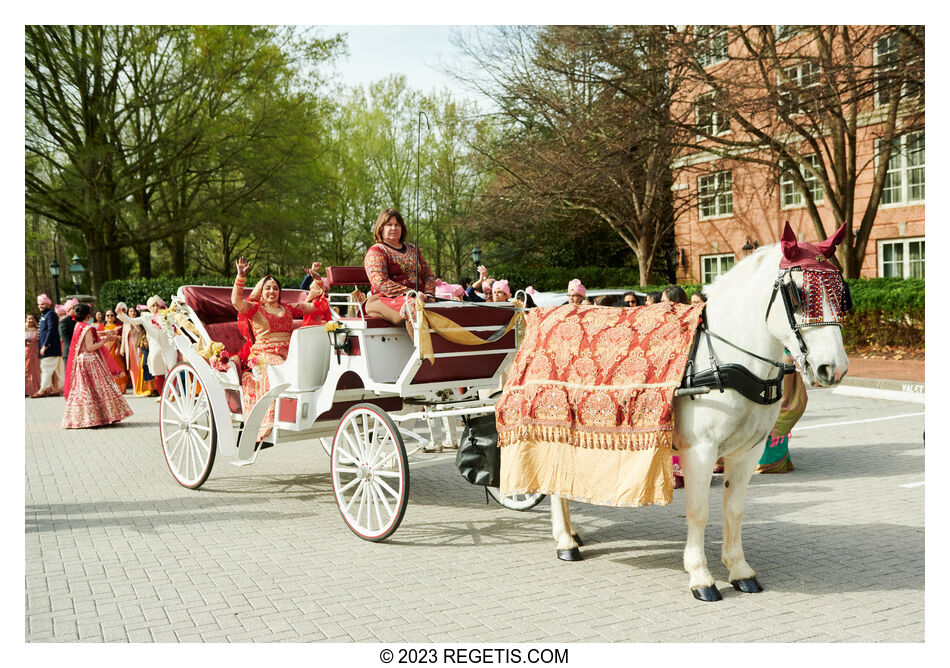 Palak and Sunny's Wedding A Weekend of Traditions and Love at Westfields Marriott in Chantilly, Virginia
NIKON Z 6
Shutter Speed Value : 1/8000
Aperture Value : 4.0
ISO : 1400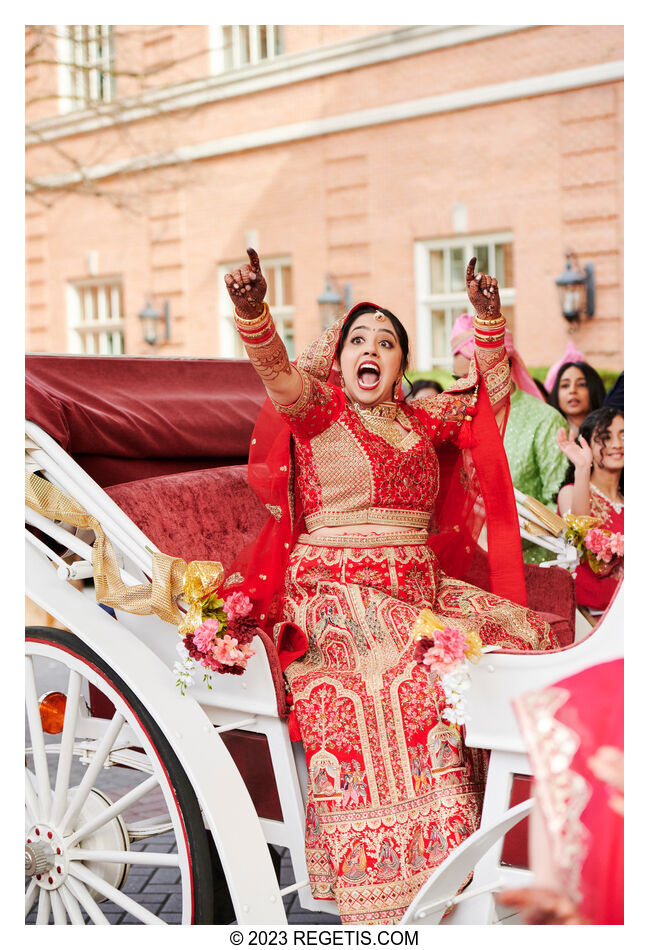 Palak and Sunny's Wedding A Weekend of Traditions and Love at Westfields Marriott in Chantilly, Virginia
NIKON Z 6
Shutter Speed Value : 1/8000
Aperture Value : 4.0
ISO : 3200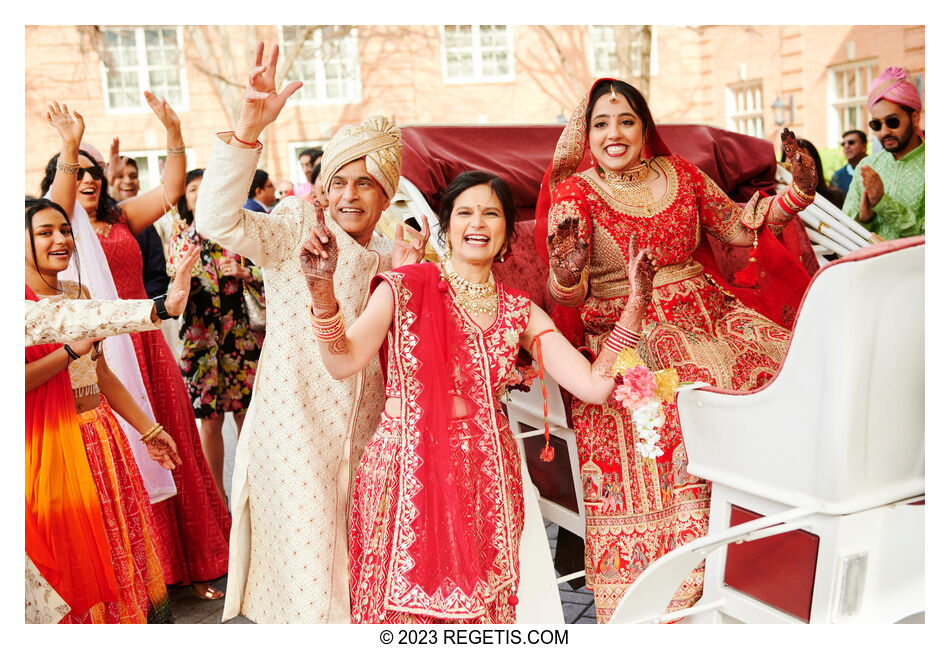 Palak and Sunny's Wedding A Weekend of Traditions and Love at Westfields Marriott in Chantilly, Virginia
NIKON Z 6
Shutter Speed Value : 1/3200
Aperture Value : 4.0
ISO : 1600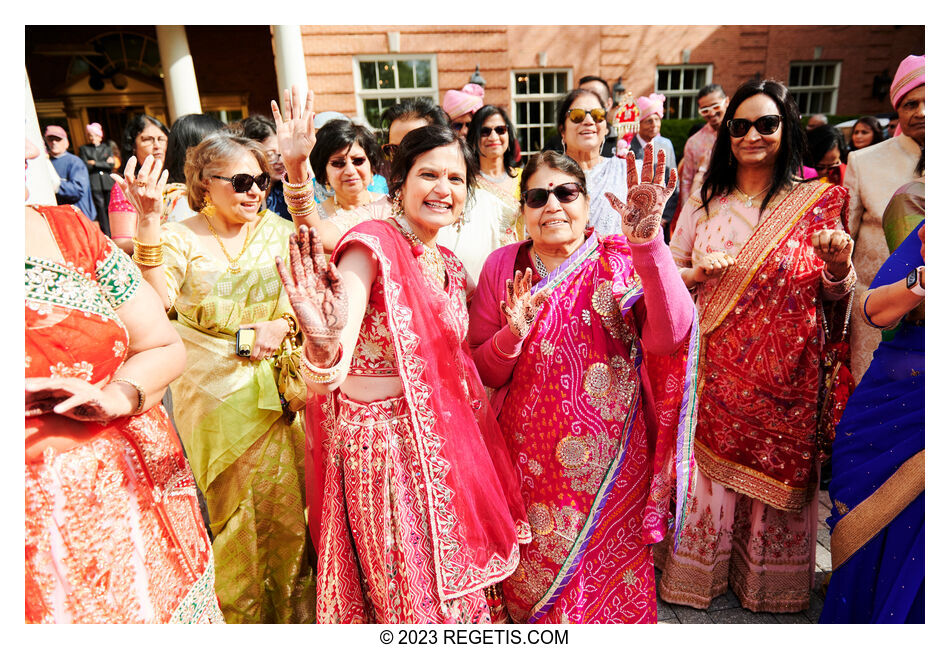 Palak and Sunny's Wedding A Weekend of Traditions and Love at Westfields Marriott in Chantilly, Virginia
NIKON Z 6
Shutter Speed Value : 1/8000
Aperture Value : 4.0
ISO : 1600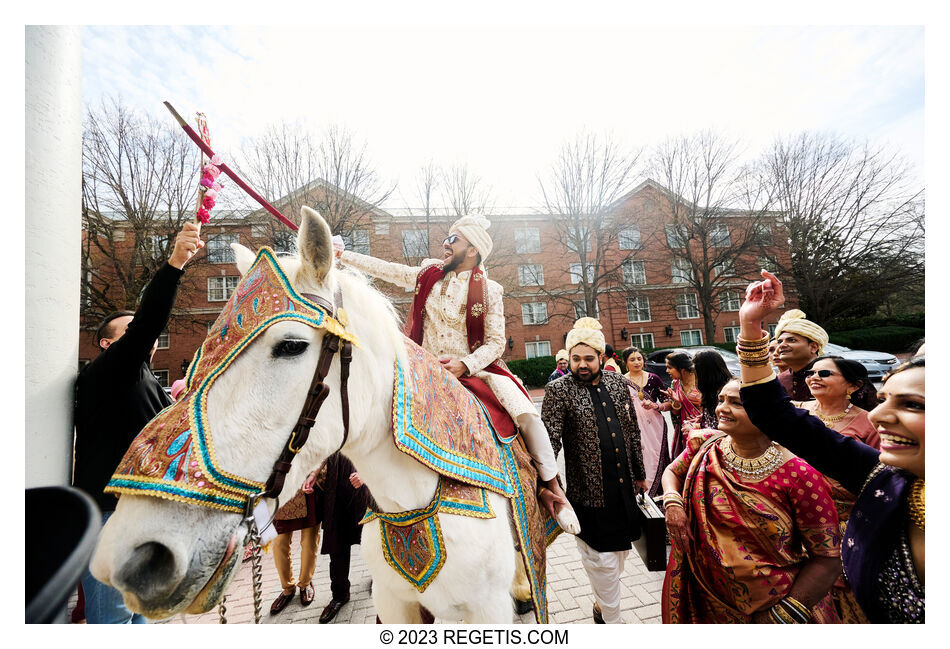 Palak and Sunny's Wedding A Weekend of Traditions and Love at Westfields Marriott in Chantilly, Virginia
NIKON Z 6_2
Shutter Speed Value : 1/2500
Aperture Value : 5.6
ISO : 1600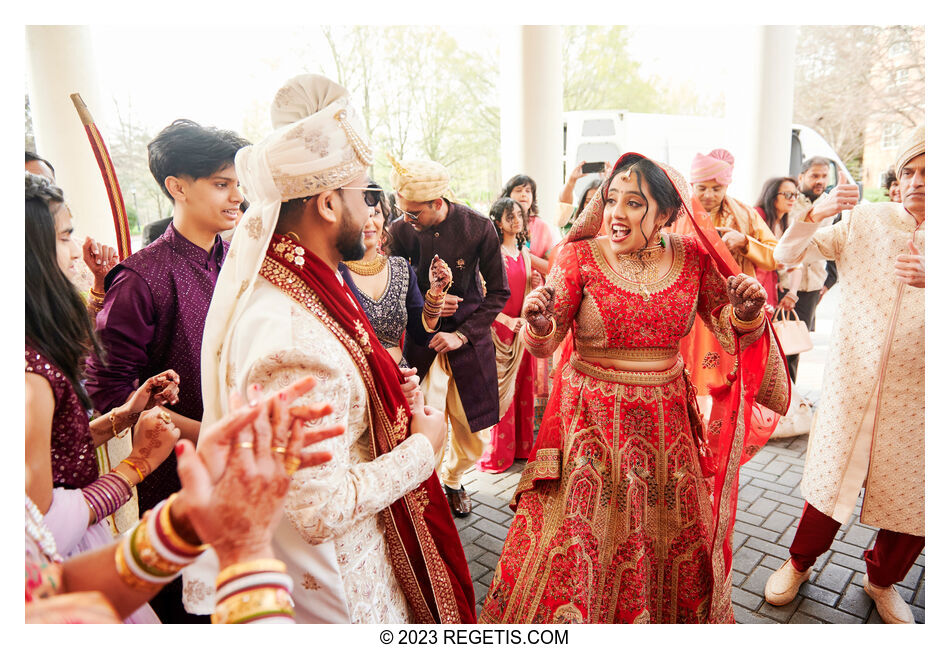 Palak and Sunny's Wedding A Weekend of Traditions and Love at Westfields Marriott in Chantilly, Virginia
NIKON Z 6
Shutter Speed Value : 1/800
Aperture Value : 4.0
ISO : 1600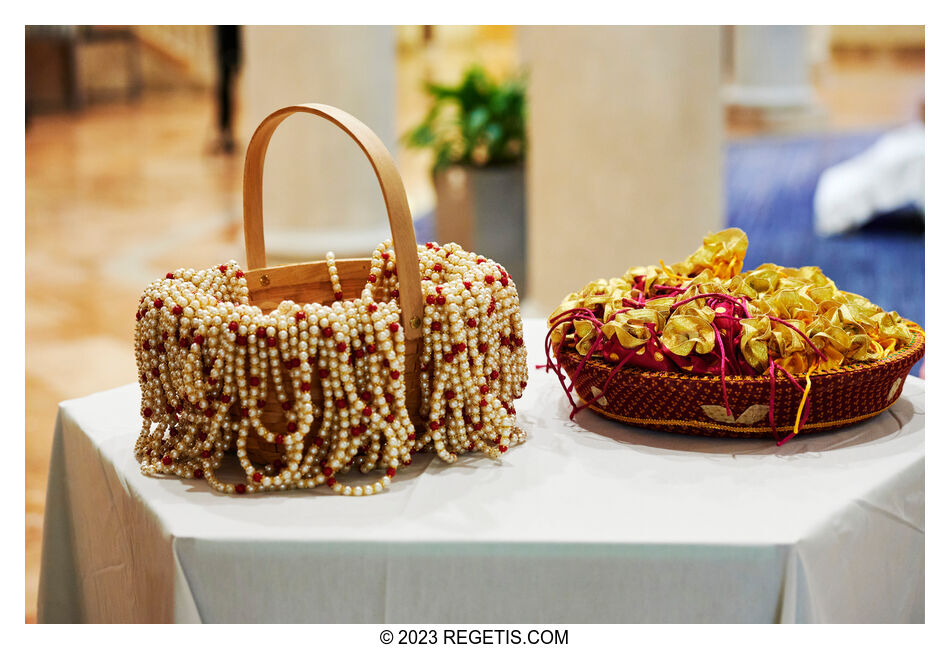 Palak and Sunny's Wedding A Weekend of Traditions and Love at Westfields Marriott in Chantilly, Virginia
NIKON Z 6
Shutter Speed Value : 1/80
Aperture Value : 4.0
ISO : 3600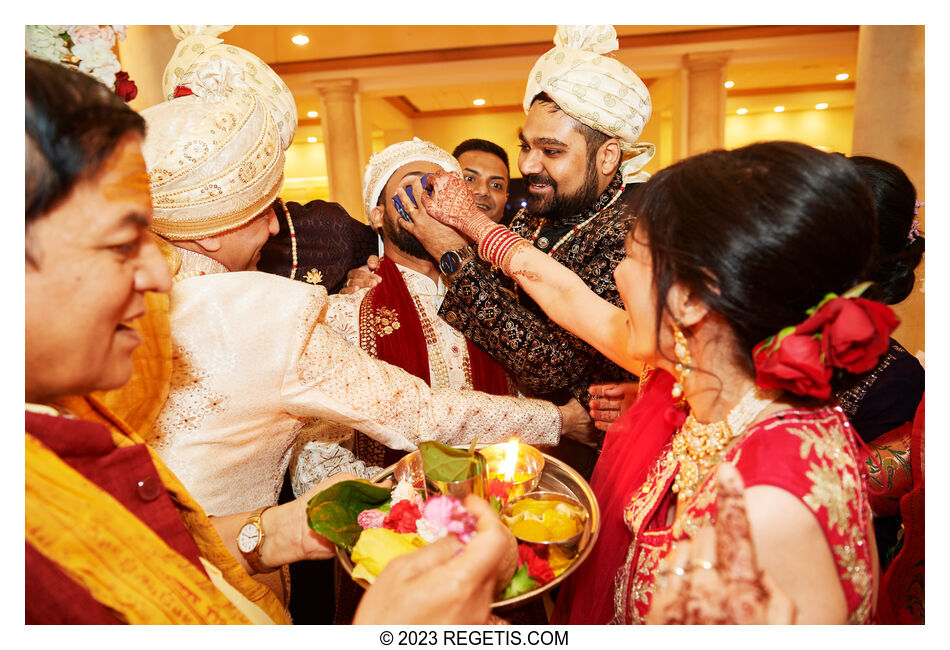 Palak and Sunny's Wedding A Weekend of Traditions and Love at Westfields Marriott in Chantilly, Virginia
NIKON D5
Shutter Speed Value : 1/50
Aperture Value : 4.0
ISO : 1600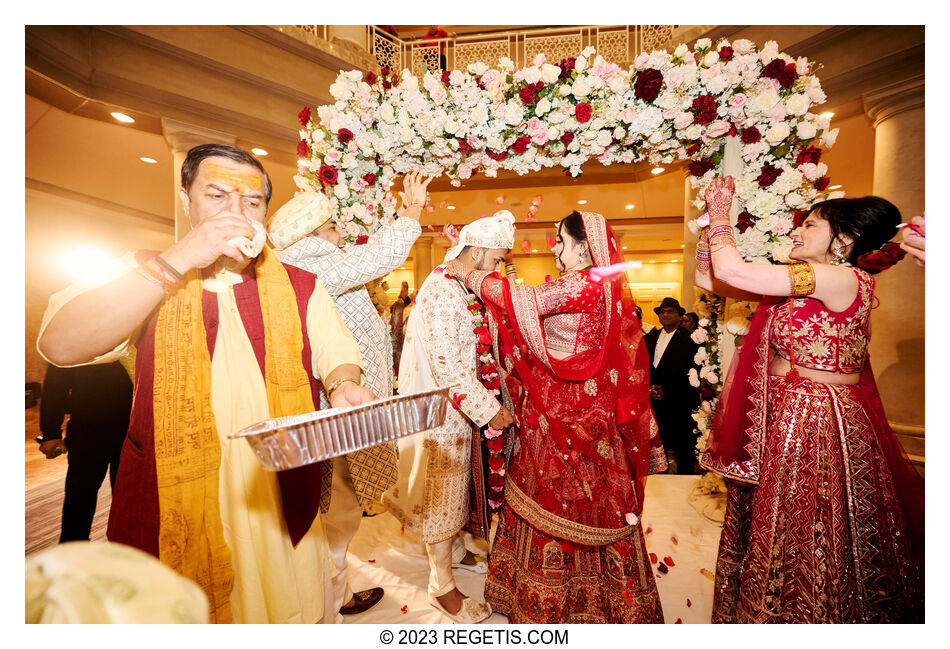 Palak and Sunny's Wedding A Weekend of Traditions and Love at Westfields Marriott in Chantilly, Virginia
NIKON Z 6_2
Shutter Speed Value : 1/60
Aperture Value : 4.0
ISO : 2000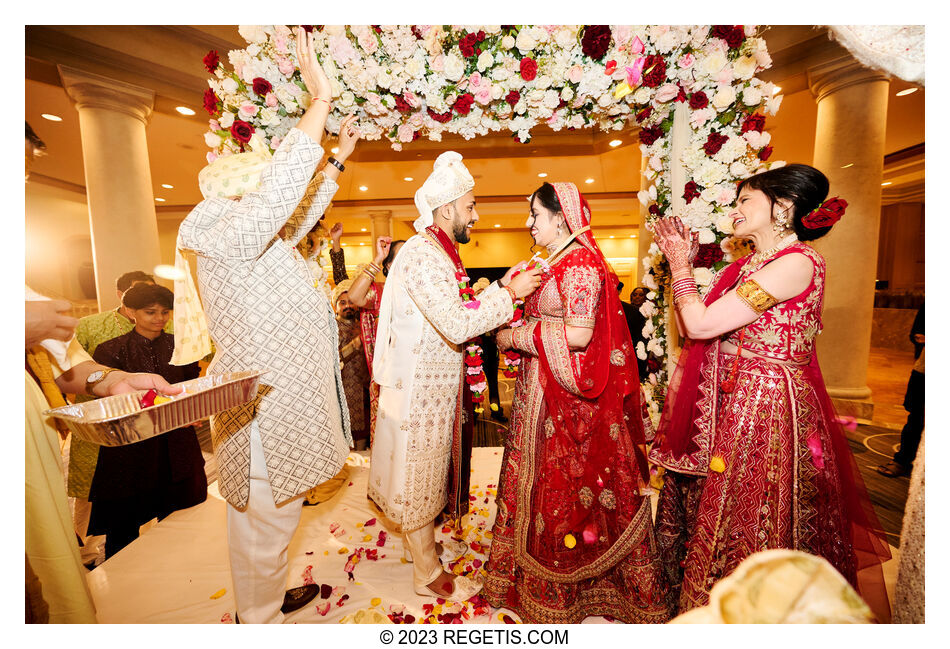 Palak and Sunny's Wedding A Weekend of Traditions and Love at Westfields Marriott in Chantilly, Virginia
NIKON Z 6_2
Shutter Speed Value : 1/60
Aperture Value : 4.0
ISO : 2000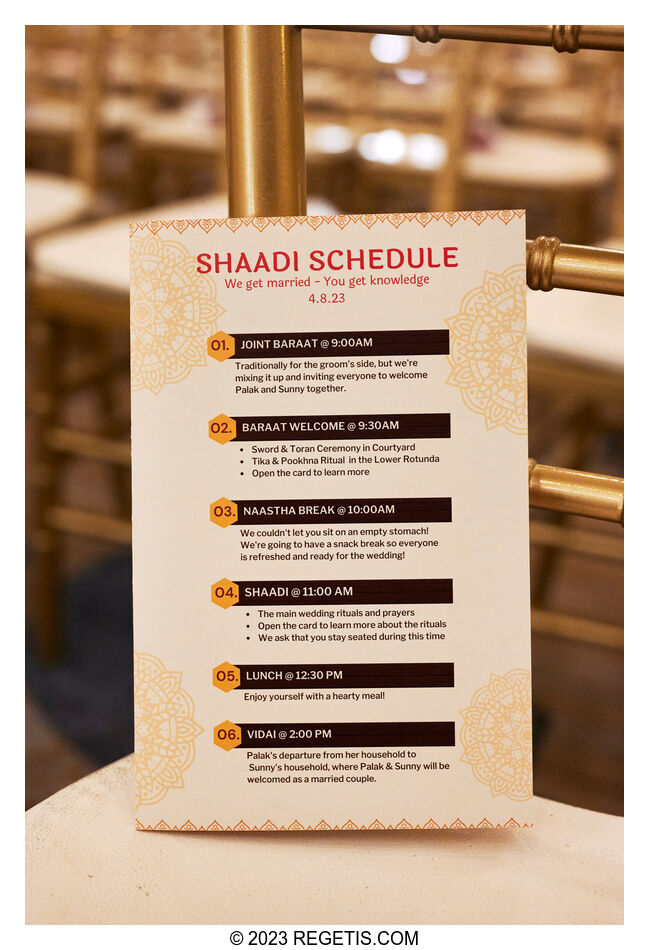 Palak and Sunny's Wedding A Weekend of Traditions and Love at Westfields Marriott in Chantilly, Virginia
NIKON Z 6
Shutter Speed Value : 1/160
Aperture Value : 4.0
ISO : 3200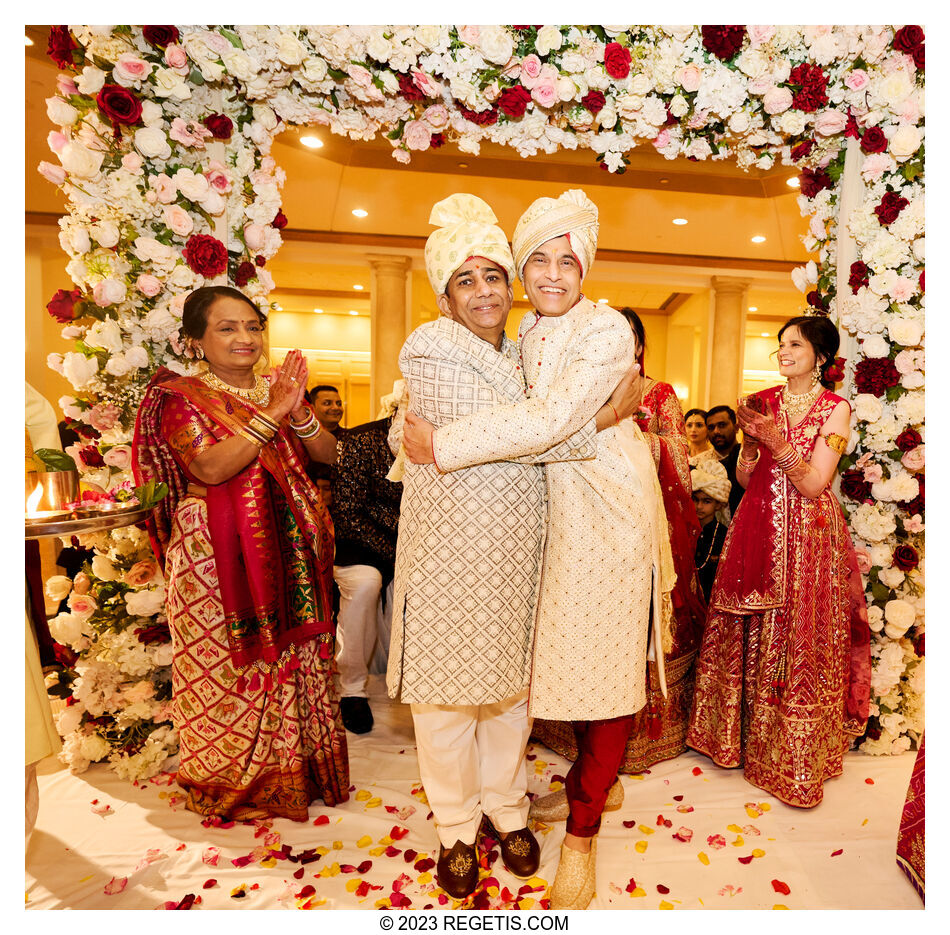 Palak and Sunny's Wedding A Weekend of Traditions and Love at Westfields Marriott in Chantilly, Virginia
NIKON Z 6_2
Shutter Speed Value : 1/60
Aperture Value : 4.0
ISO : 2000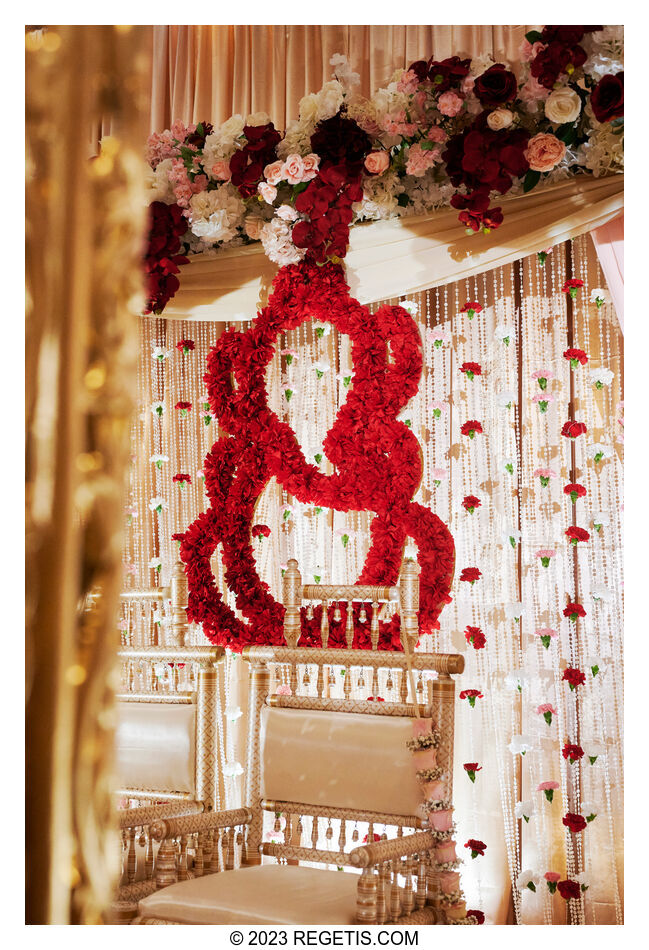 Palak and Sunny's Wedding A Weekend of Traditions and Love at Westfields Marriott in Chantilly, Virginia
NIKON Z 6
Shutter Speed Value : 1/320
Aperture Value : 4.0
ISO : 3200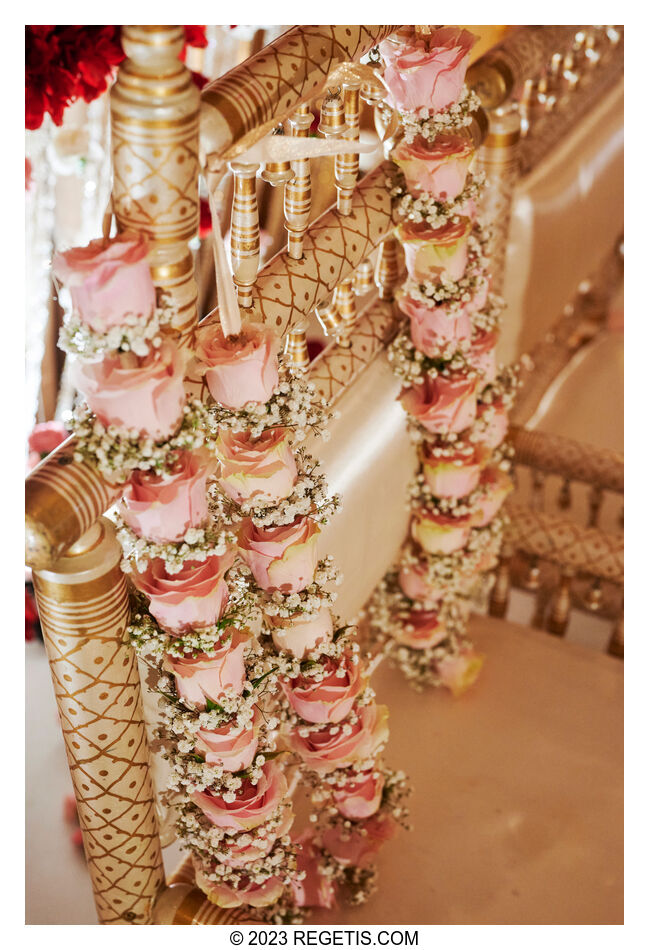 Palak and Sunny's Wedding A Weekend of Traditions and Love at Westfields Marriott in Chantilly, Virginia
NIKON Z 6
Shutter Speed Value : 1/400
Aperture Value : 4.0
ISO : 3200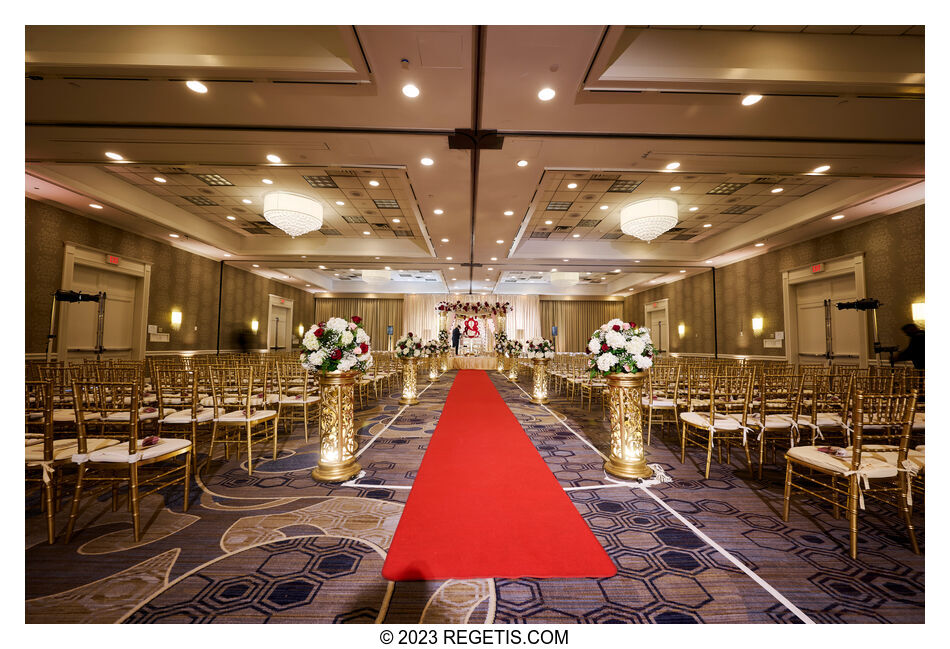 Palak and Sunny's Wedding A Weekend of Traditions and Love at Westfields Marriott in Chantilly, Virginia
NIKON Z 6_2
Shutter Speed Value : 0.8
Aperture Value : 8.0
ISO : 100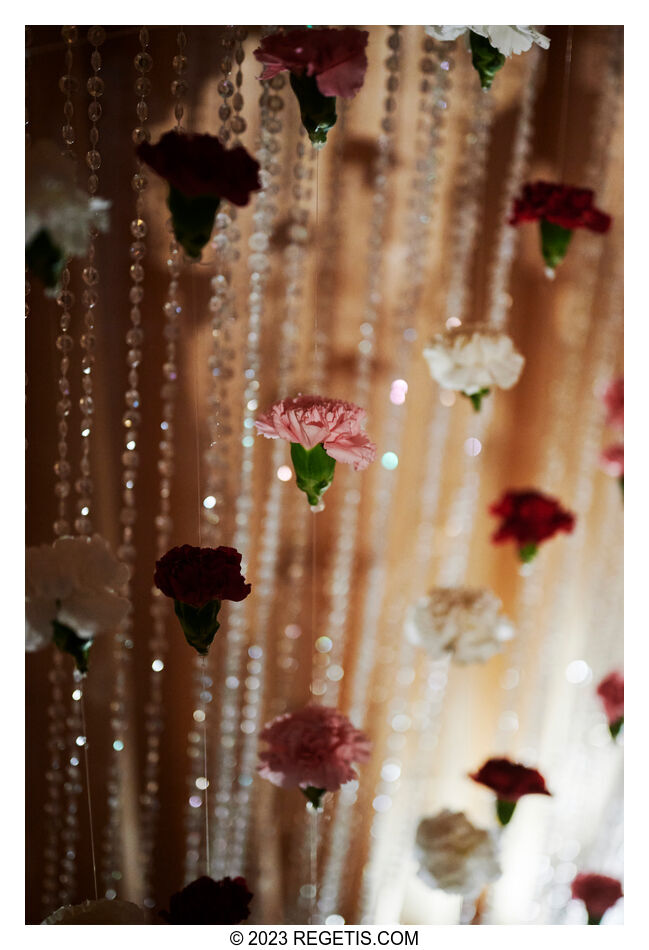 Palak and Sunny's Wedding A Weekend of Traditions and Love at Westfields Marriott in Chantilly, Virginia
NIKON Z 6
Shutter Speed Value : 1/5000
Aperture Value : 1.8
ISO : 3200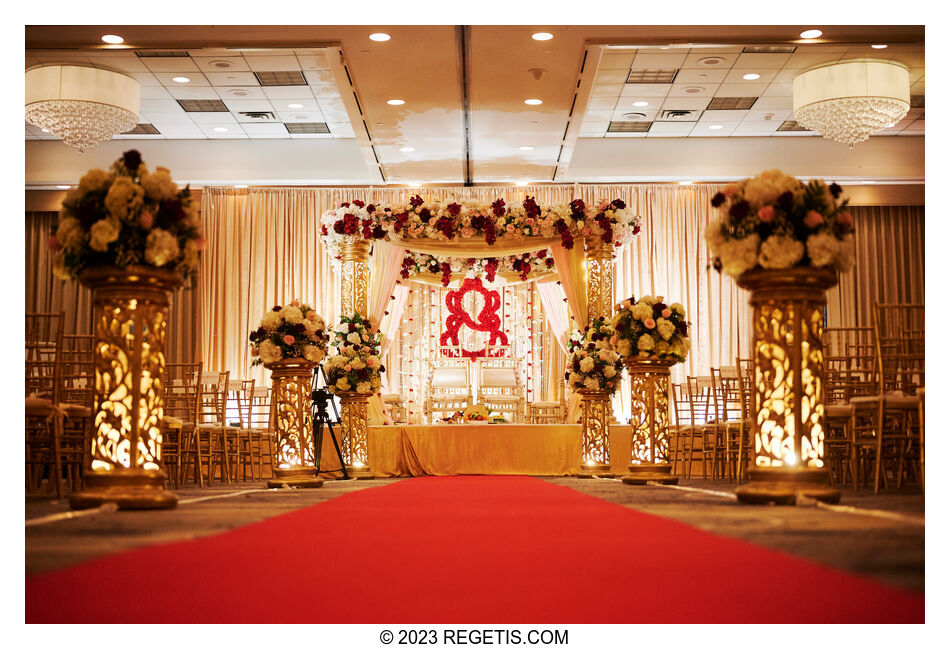 Palak and Sunny's Wedding A Weekend of Traditions and Love at Westfields Marriott in Chantilly, Virginia
NIKON Z 6
Shutter Speed Value : 1/640
Aperture Value : 1.8
ISO : 3200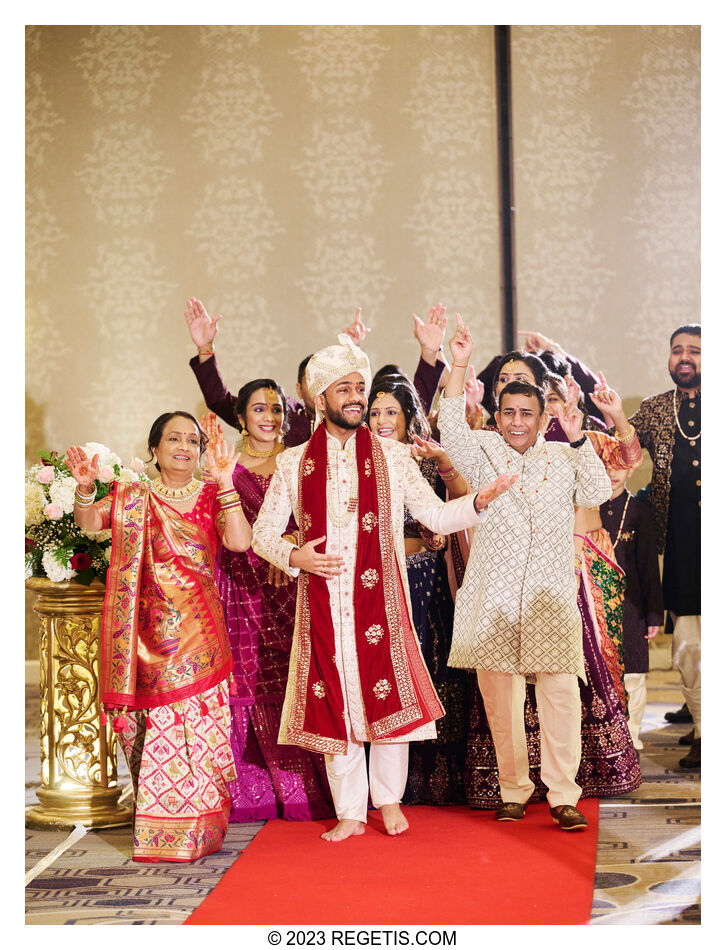 Palak and Sunny's Wedding A Weekend of Traditions and Love at Westfields Marriott in Chantilly, Virginia
NIKON Z 9
Shutter Speed Value : 1/160
Aperture Value : 3.2
ISO : 3200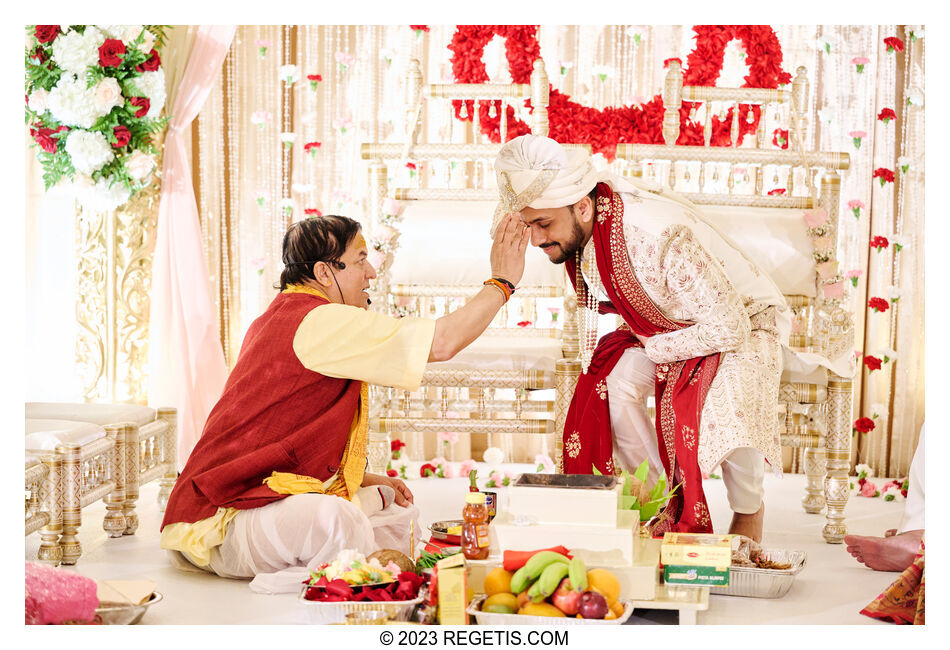 Palak and Sunny's Wedding A Weekend of Traditions and Love at Westfields Marriott in Chantilly, Virginia
NIKON Z 9
Shutter Speed Value : 1/100
Aperture Value : 3.2
ISO : 3200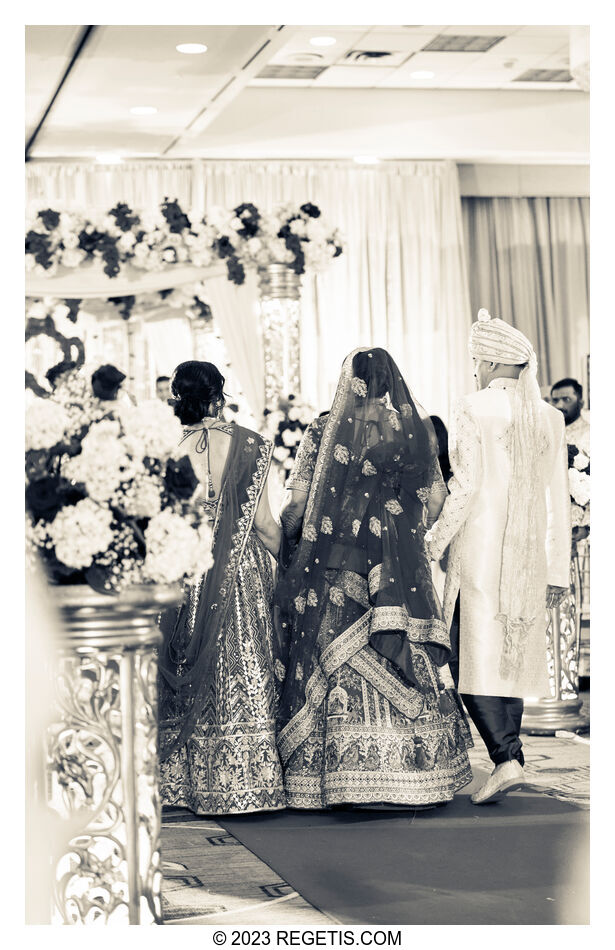 Palak and Sunny's Wedding A Weekend of Traditions and Love at Westfields Marriott in Chantilly, Virginia
NIKON Z 6
Shutter Speed Value : 1/160
Aperture Value : 2.8
ISO : 3200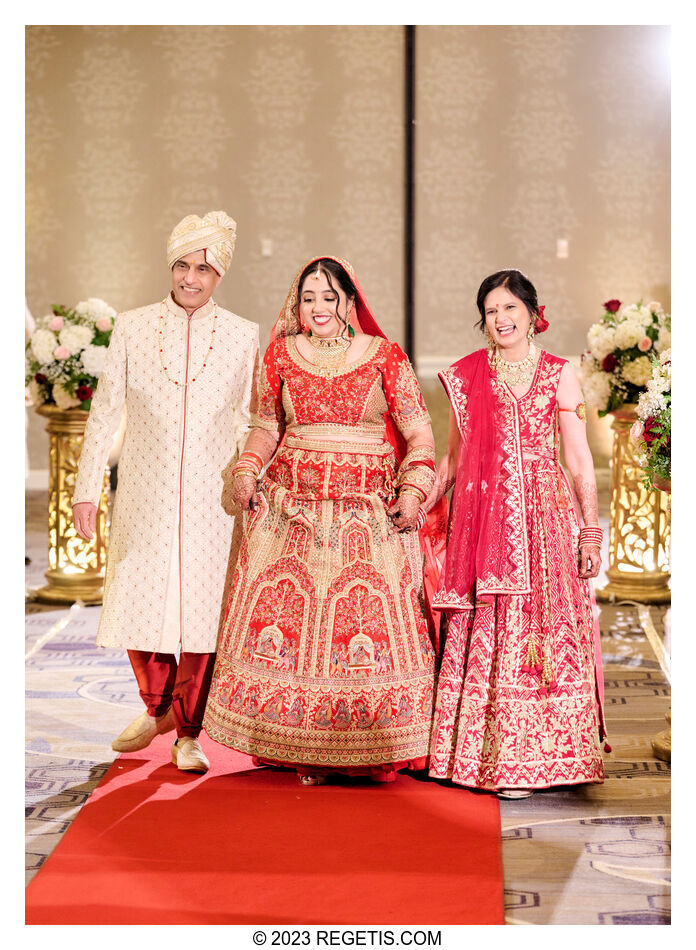 Palak and Sunny's Wedding A Weekend of Traditions and Love at Westfields Marriott in Chantilly, Virginia
NIKON Z 9
Shutter Speed Value : 1/125
Aperture Value : 3.2
ISO : 3200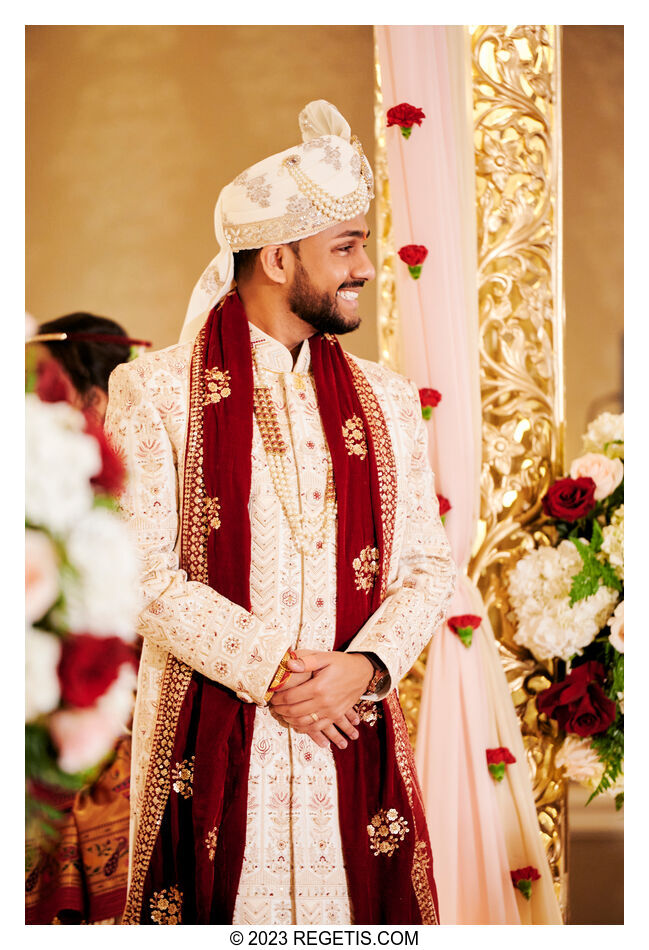 Palak and Sunny's Wedding A Weekend of Traditions and Love at Westfields Marriott in Chantilly, Virginia
NIKON Z 6
Shutter Speed Value : 1/200
Aperture Value : 2.8
ISO : 4500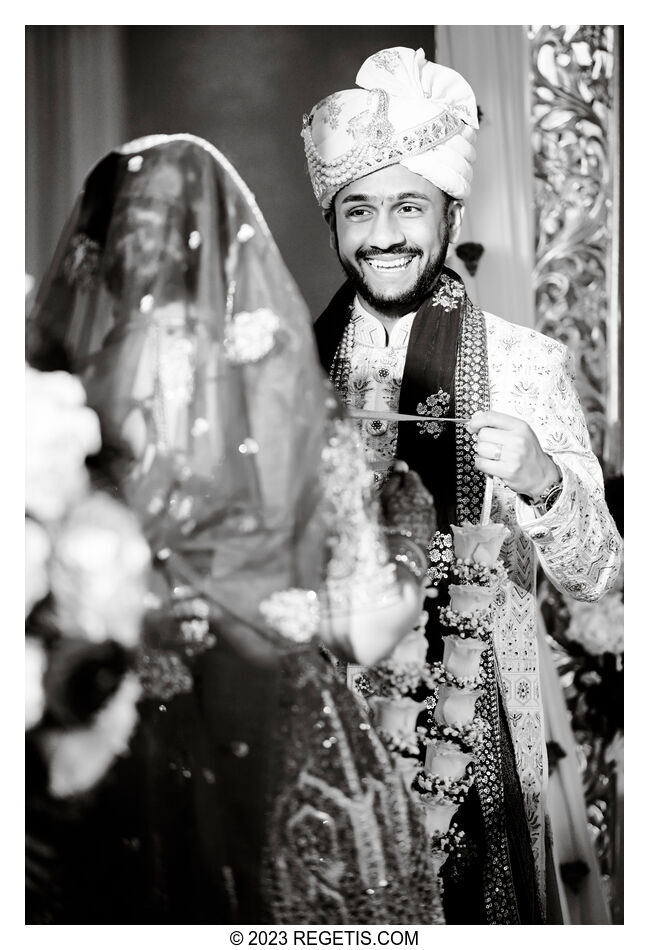 Palak and Sunny's Wedding A Weekend of Traditions and Love at Westfields Marriott in Chantilly, Virginia
NIKON Z 6
Shutter Speed Value : 1/400
Aperture Value : 2.8
ISO : 3200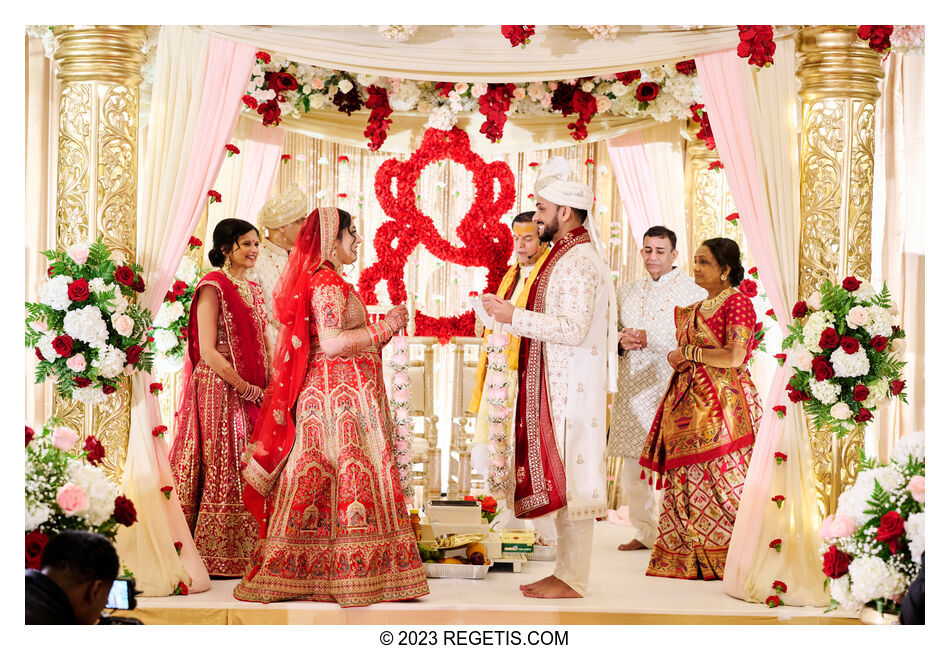 Palak and Sunny's Wedding A Weekend of Traditions and Love at Westfields Marriott in Chantilly, Virginia
NIKON Z 9
Shutter Speed Value : 1/100
Aperture Value : 4.0
ISO : 3200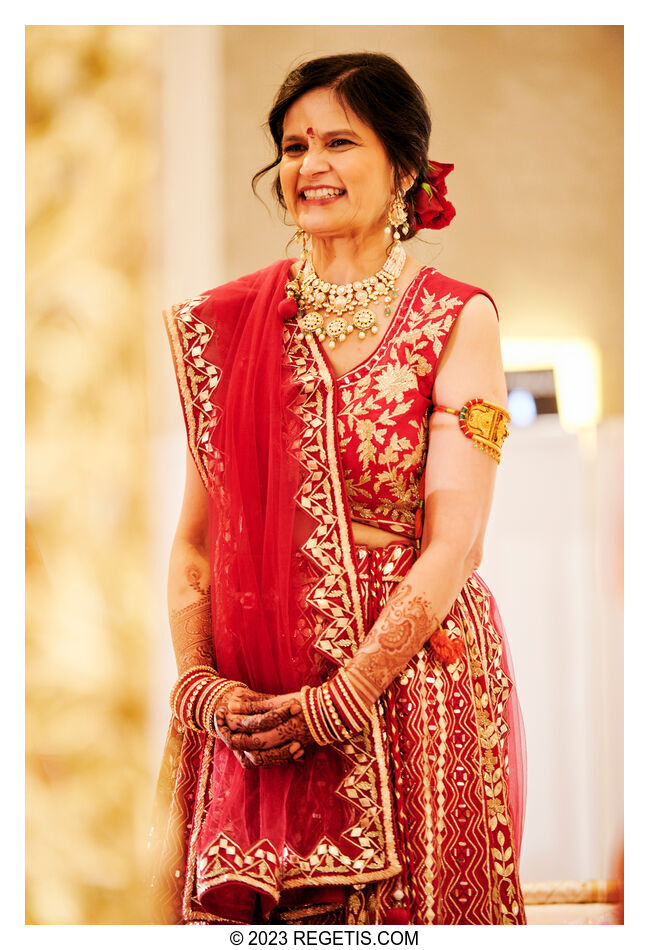 Palak and Sunny's Wedding A Weekend of Traditions and Love at Westfields Marriott in Chantilly, Virginia
NIKON Z 6
Shutter Speed Value : 1/200
Aperture Value : 2.8
ISO : 6400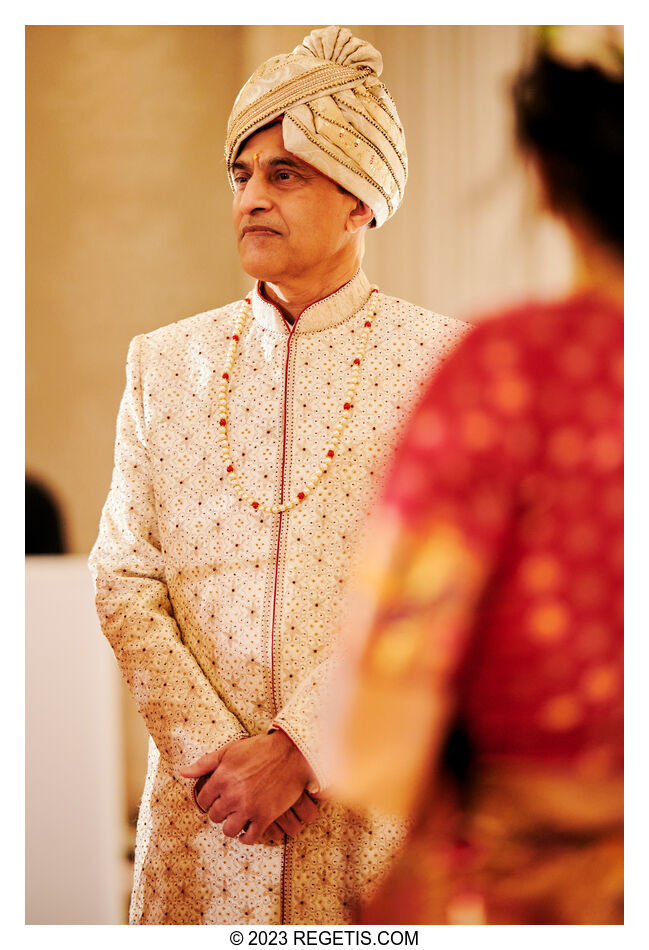 Palak and Sunny's Wedding A Weekend of Traditions and Love at Westfields Marriott in Chantilly, Virginia
NIKON Z 6
Shutter Speed Value : 1/200
Aperture Value : 2.8
ISO : 4500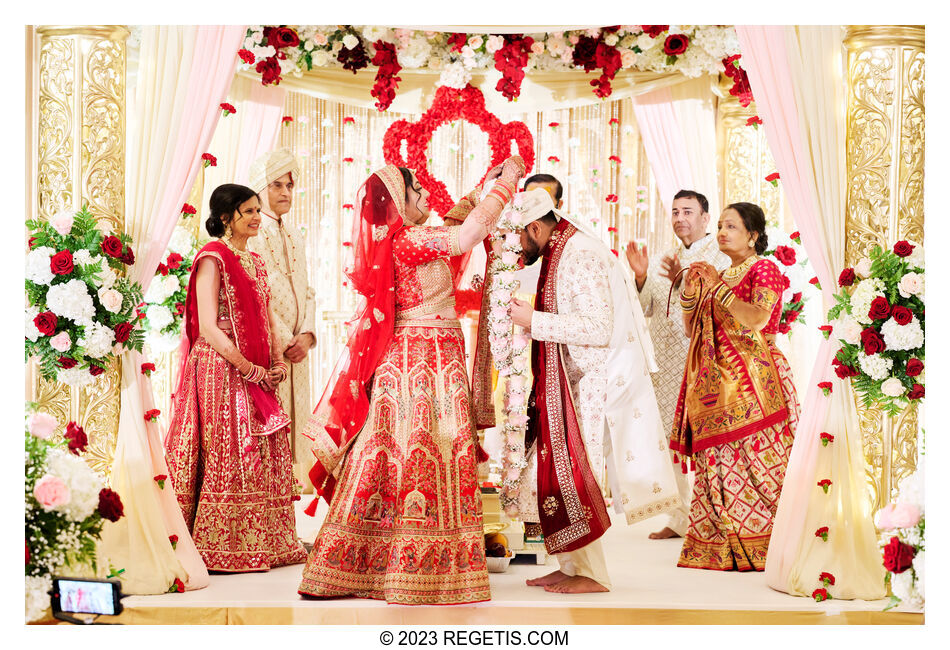 Palak and Sunny's Wedding A Weekend of Traditions and Love at Westfields Marriott in Chantilly, Virginia
NIKON Z 9
Shutter Speed Value : 1/100
Aperture Value : 4.0
ISO : 3200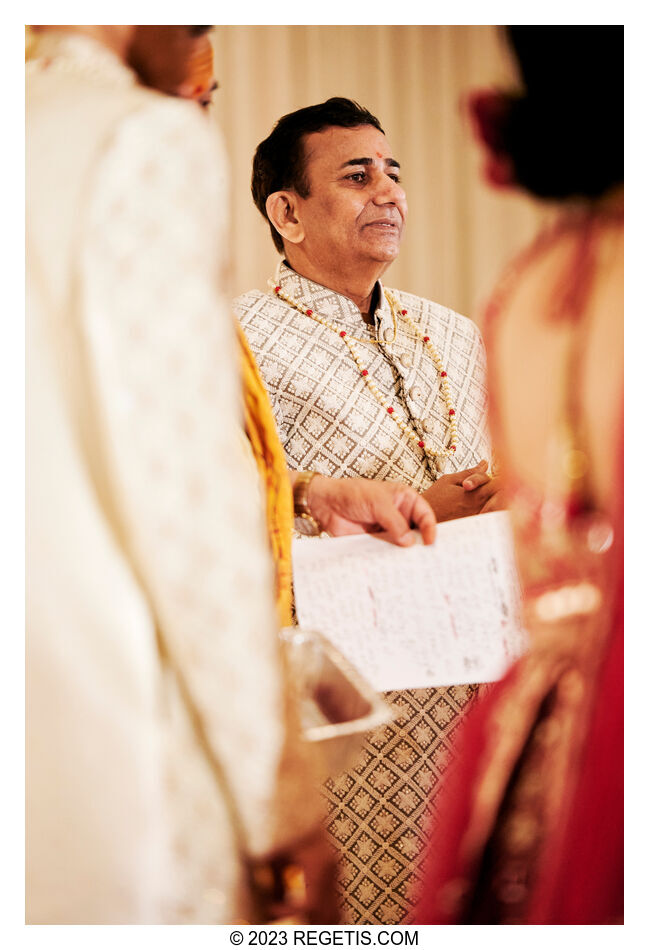 Palak and Sunny's Wedding A Weekend of Traditions and Love at Westfields Marriott in Chantilly, Virginia
NIKON Z 6
Shutter Speed Value : 1/200
Aperture Value : 2.8
ISO : 3200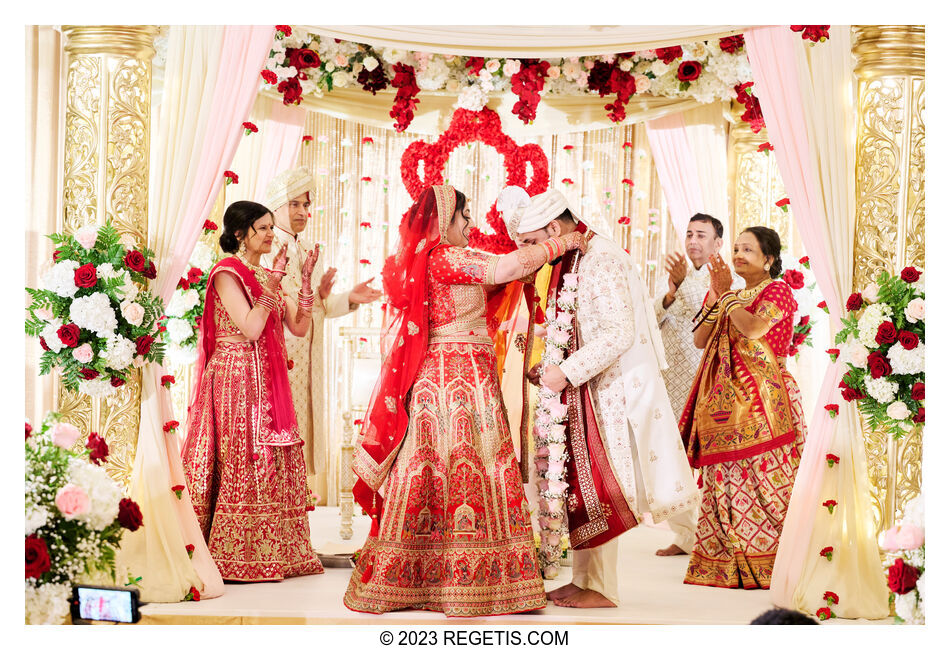 Palak and Sunny's Wedding A Weekend of Traditions and Love at Westfields Marriott in Chantilly, Virginia
NIKON Z 9
Shutter Speed Value : 1/100
Aperture Value : 4.0
ISO : 3200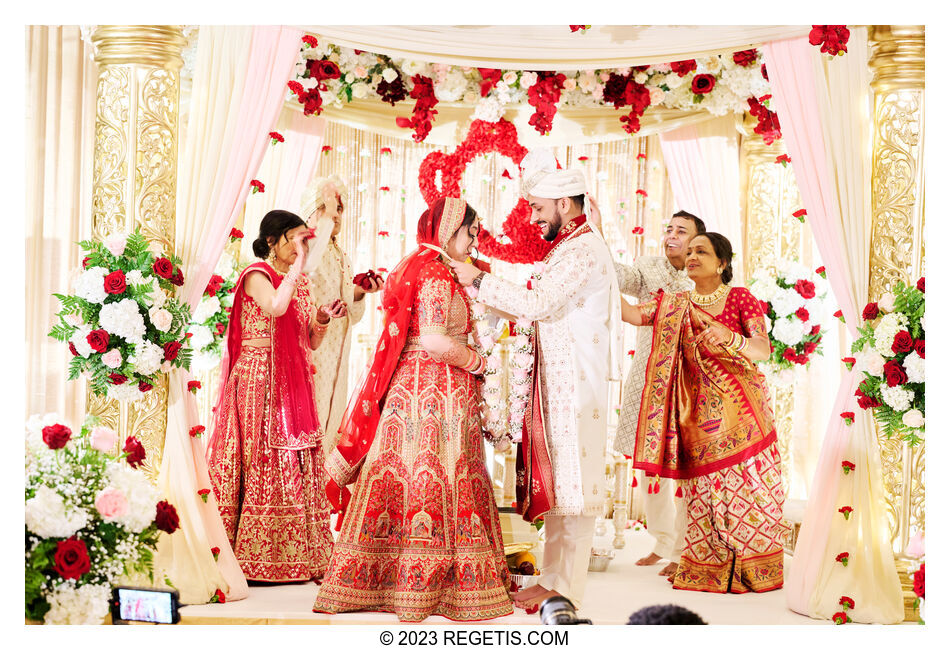 Palak and Sunny's Wedding A Weekend of Traditions and Love at Westfields Marriott in Chantilly, Virginia
NIKON Z 9
Shutter Speed Value : 1/80
Aperture Value : 4.0
ISO : 3200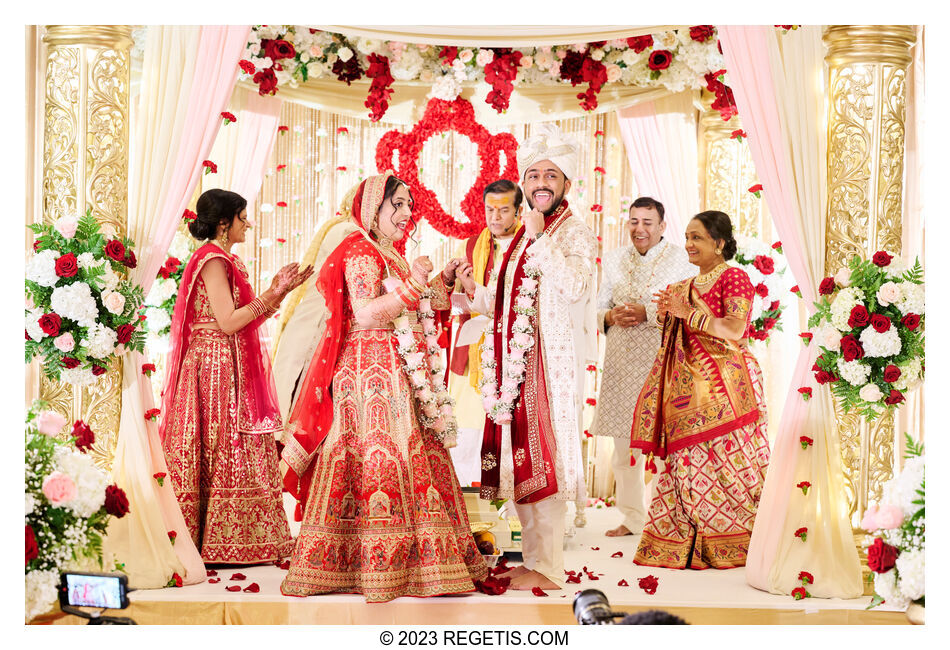 Palak and Sunny's Wedding A Weekend of Traditions and Love at Westfields Marriott in Chantilly, Virginia
NIKON Z 9
Shutter Speed Value : 1/80
Aperture Value : 4.0
ISO : 3200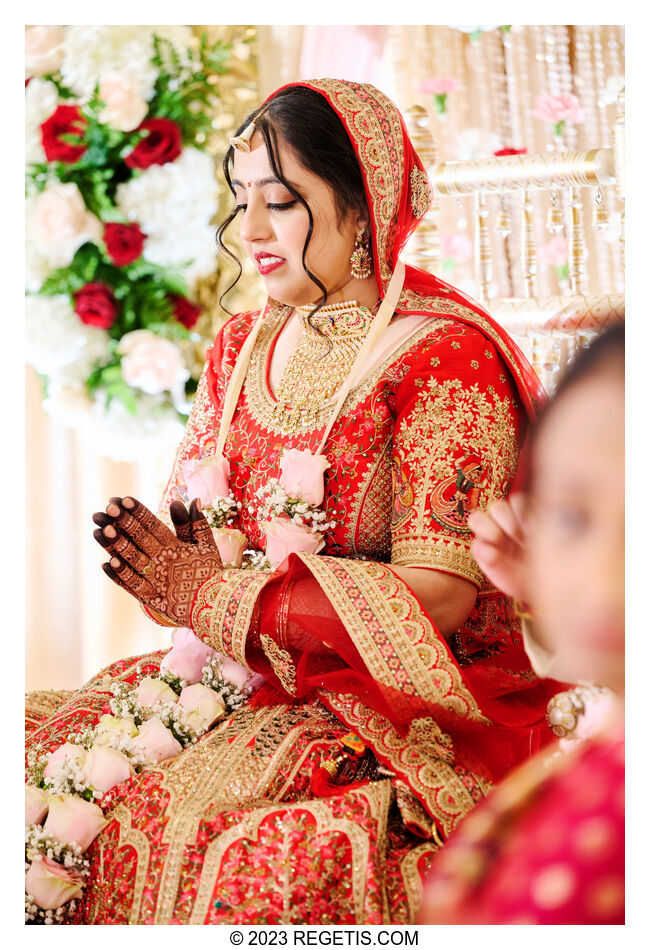 Palak and Sunny's Wedding A Weekend of Traditions and Love at Westfields Marriott in Chantilly, Virginia
NIKON Z 9
Shutter Speed Value : 1/80
Aperture Value : 4.0
ISO : 3200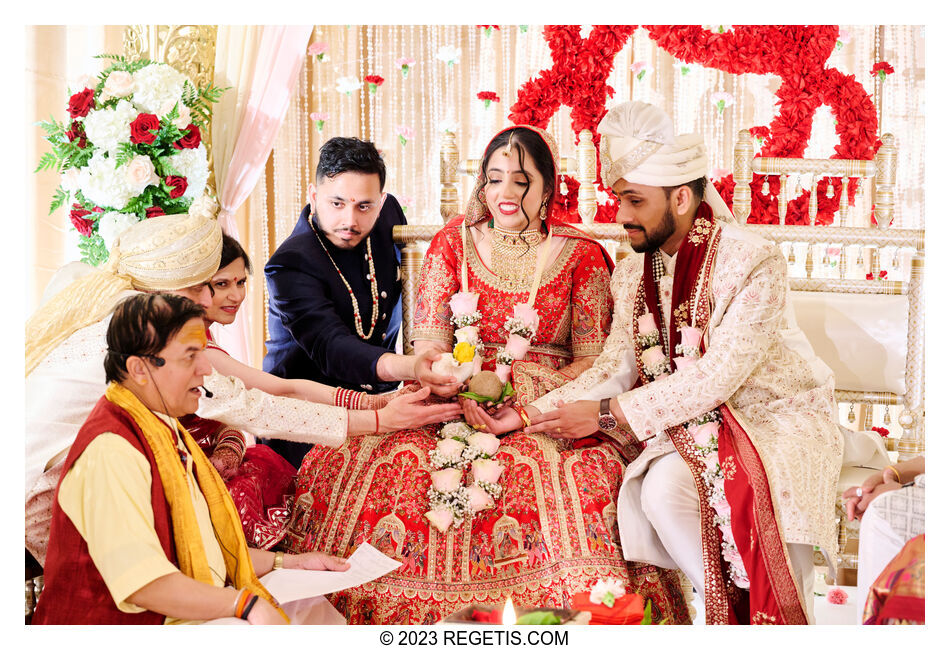 Palak and Sunny's Wedding A Weekend of Traditions and Love at Westfields Marriott in Chantilly, Virginia
NIKON Z 9
Shutter Speed Value : 1/80
Aperture Value : 4.0
ISO : 3200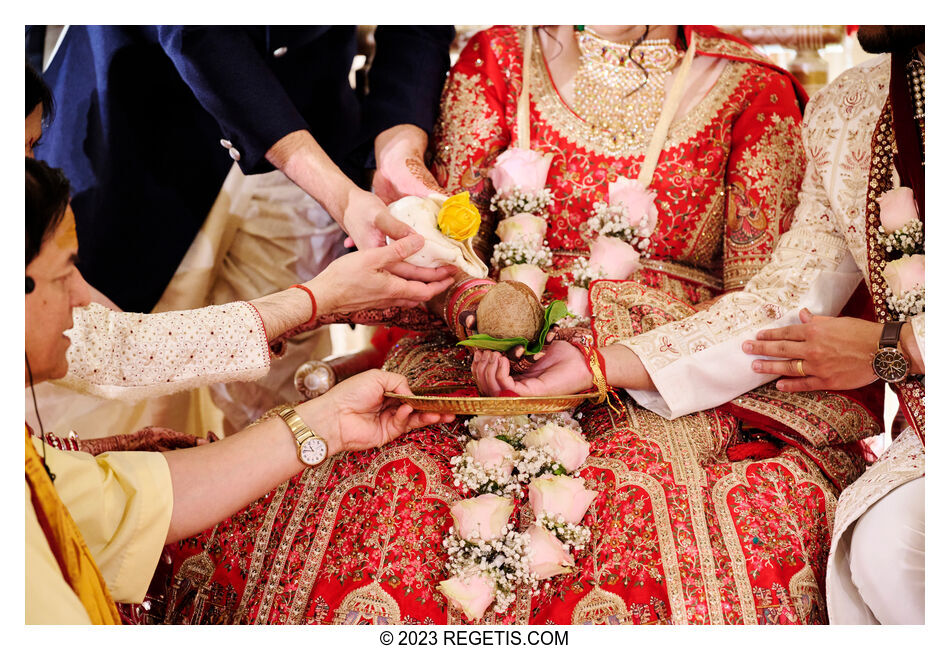 Palak and Sunny's Wedding A Weekend of Traditions and Love at Westfields Marriott in Chantilly, Virginia
NIKON Z 9
Shutter Speed Value : 1/80
Aperture Value : 4.0
ISO : 3200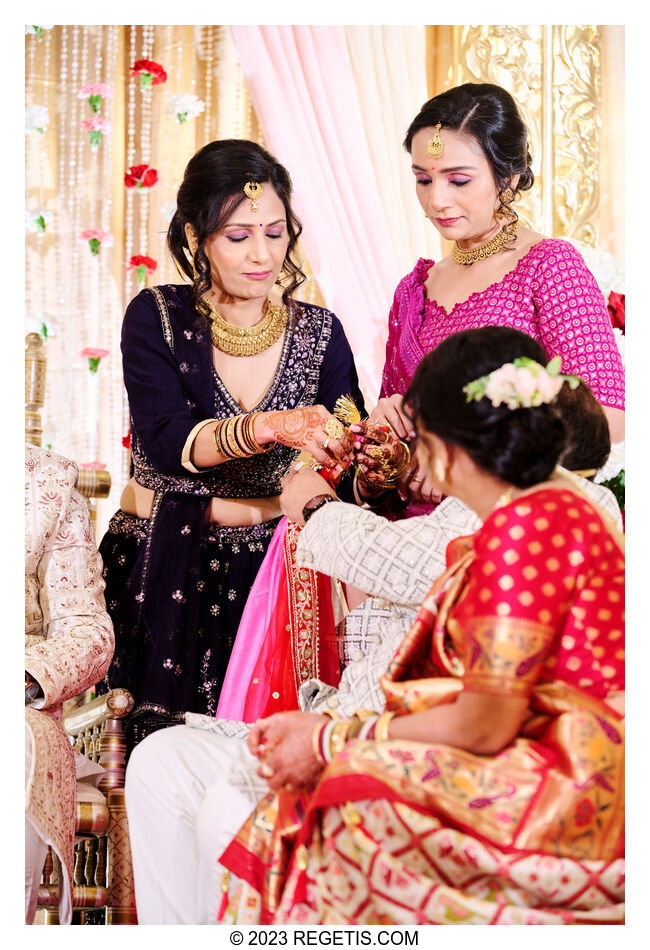 Palak and Sunny's Wedding A Weekend of Traditions and Love at Westfields Marriott in Chantilly, Virginia
NIKON Z 9
Shutter Speed Value : 1/80
Aperture Value : 4.0
ISO : 3200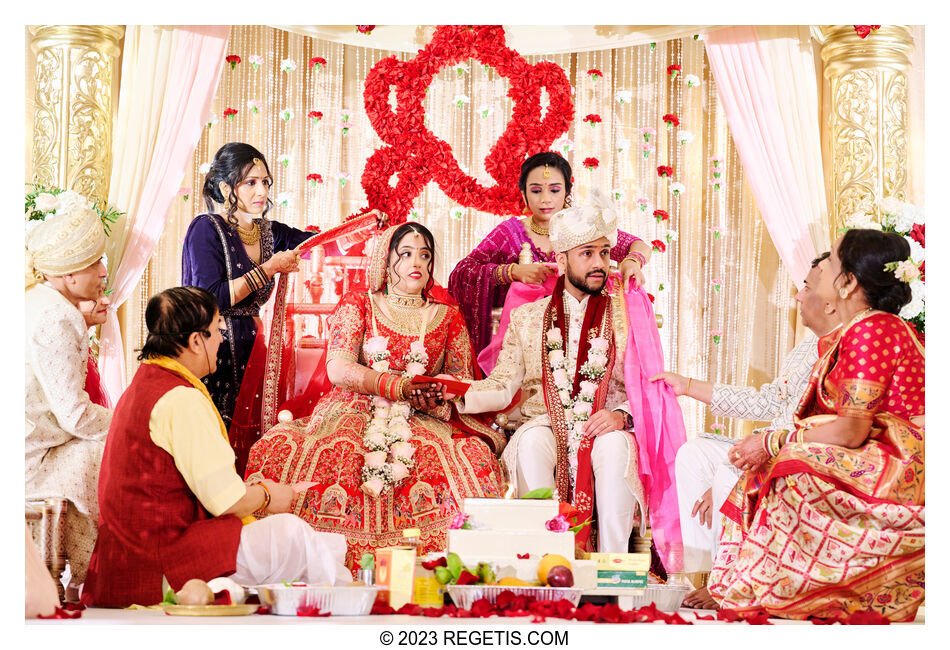 Palak and Sunny's Wedding A Weekend of Traditions and Love at Westfields Marriott in Chantilly, Virginia
NIKON Z 9
Shutter Speed Value : 1/80
Aperture Value : 4.0
ISO : 3200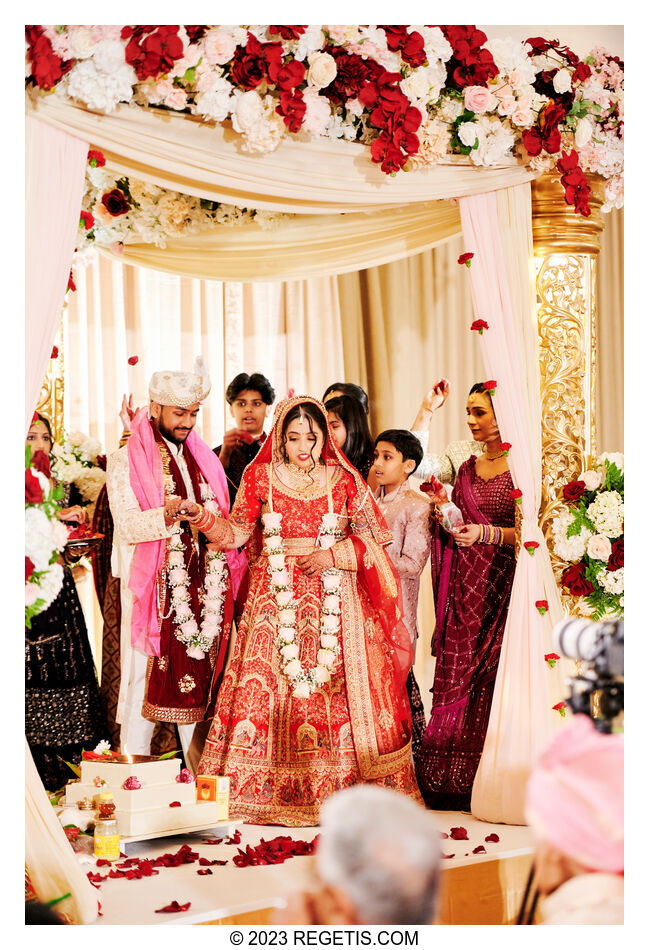 Palak and Sunny's Wedding A Weekend of Traditions and Love at Westfields Marriott in Chantilly, Virginia
NIKON Z 6
Shutter Speed Value : 1/160
Aperture Value : 2.8
ISO : 3200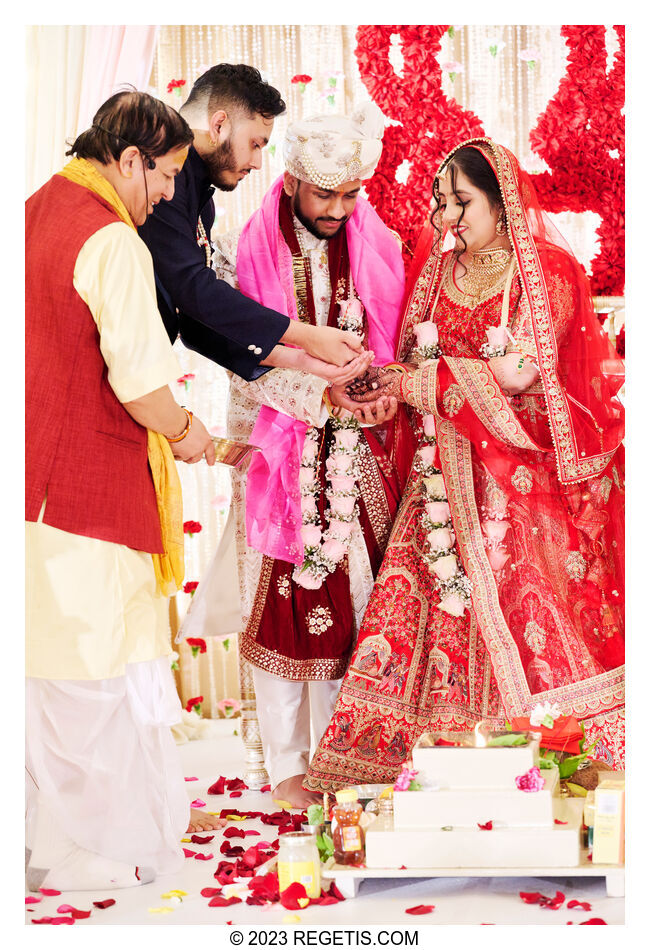 Palak and Sunny's Wedding A Weekend of Traditions and Love at Westfields Marriott in Chantilly, Virginia
NIKON Z 9
Shutter Speed Value : 1/80
Aperture Value : 4.0
ISO : 3200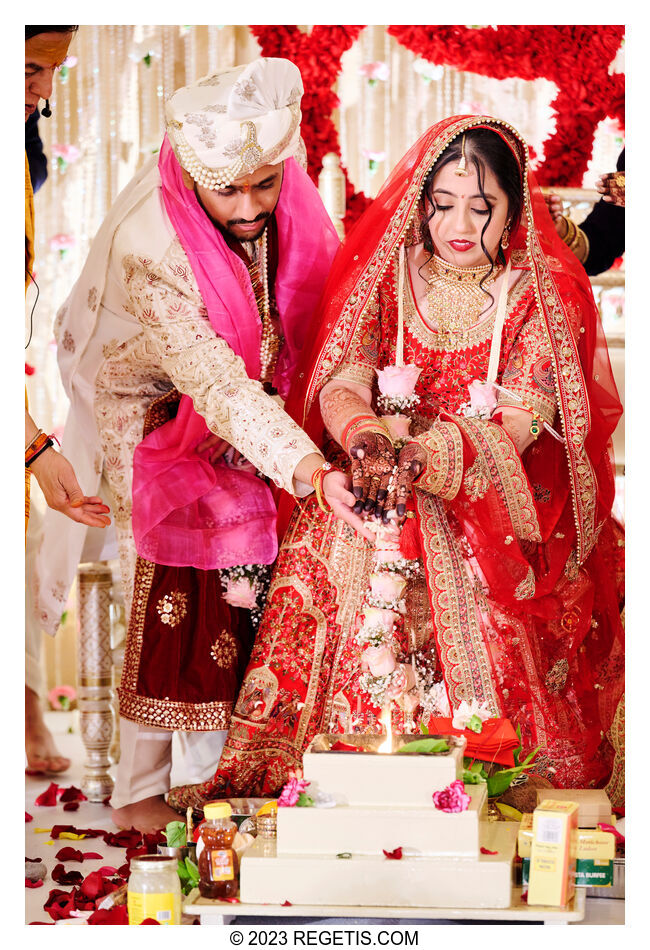 Palak and Sunny's Wedding A Weekend of Traditions and Love at Westfields Marriott in Chantilly, Virginia
NIKON Z 9
Shutter Speed Value : 1/80
Aperture Value : 4.0
ISO : 3200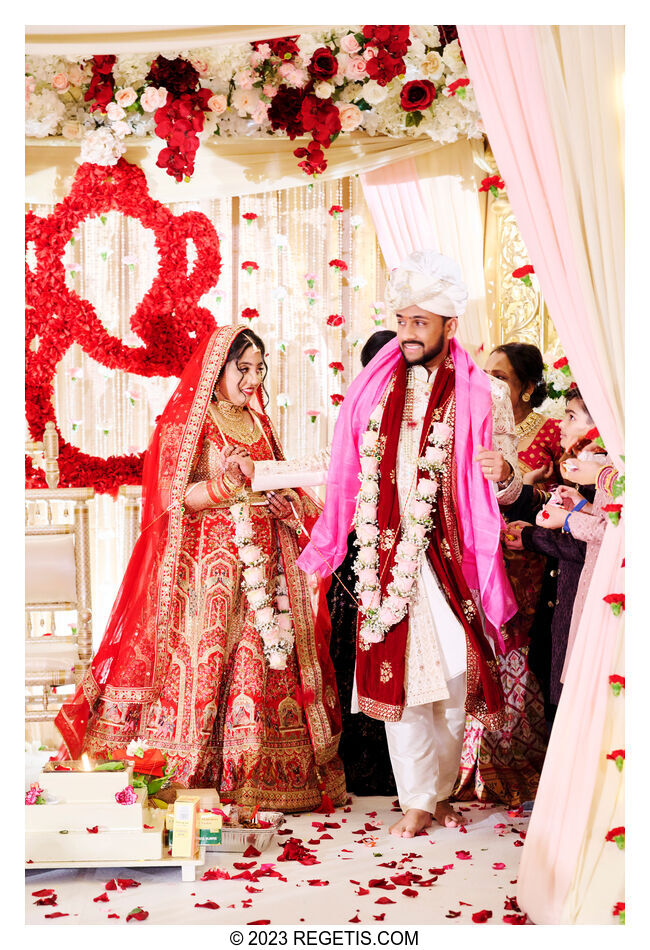 Palak and Sunny's Wedding A Weekend of Traditions and Love at Westfields Marriott in Chantilly, Virginia
NIKON Z 9
Shutter Speed Value : 1/80
Aperture Value : 4.0
ISO : 3200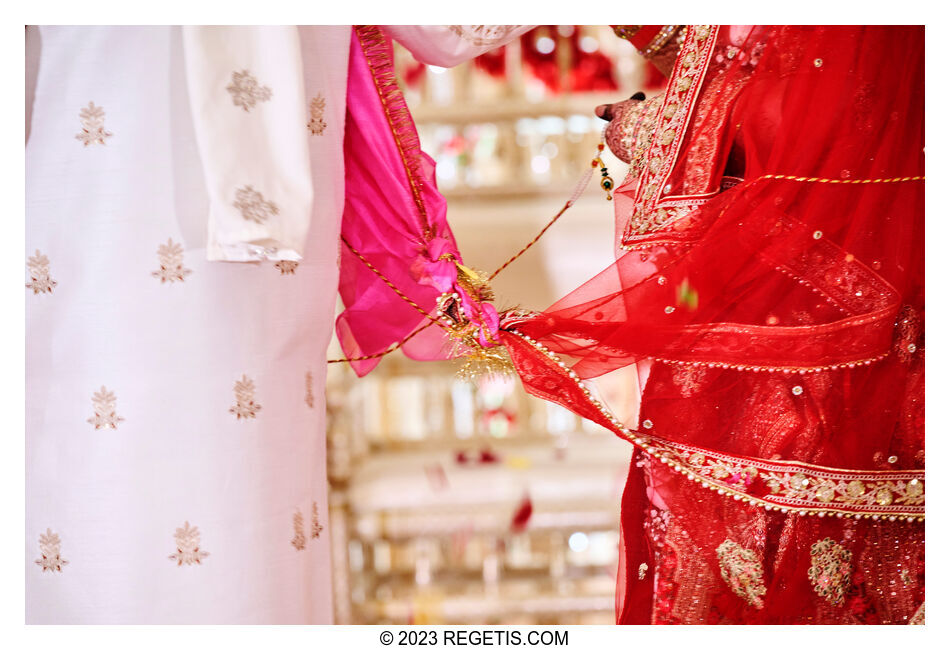 Palak and Sunny's Wedding A Weekend of Traditions and Love at Westfields Marriott in Chantilly, Virginia
NIKON Z 9
Shutter Speed Value : 1/80
Aperture Value : 4.0
ISO : 3200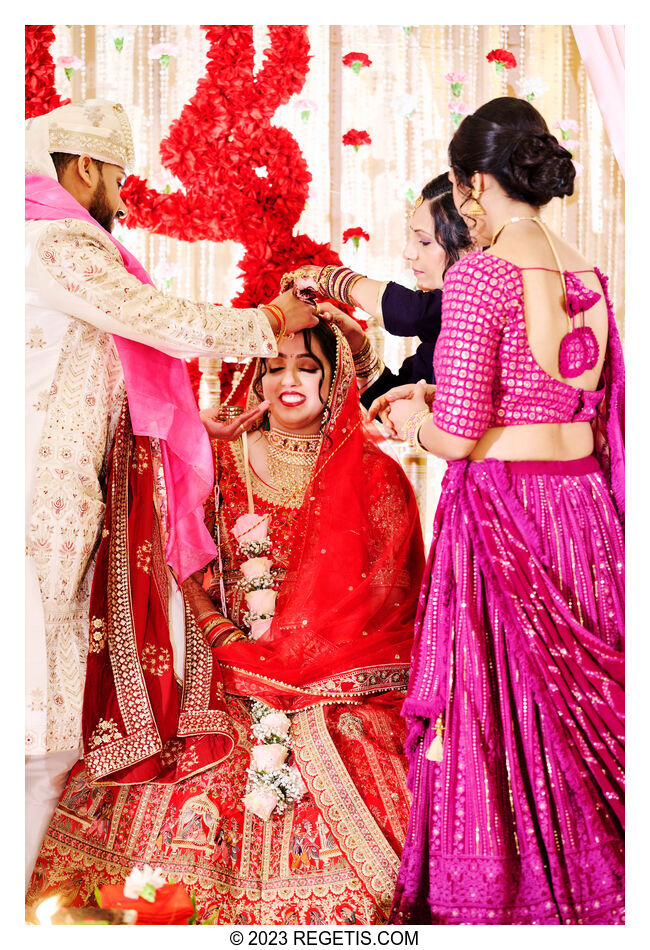 Palak and Sunny's Wedding A Weekend of Traditions and Love at Westfields Marriott in Chantilly, Virginia
NIKON Z 9
Shutter Speed Value : 1/80
Aperture Value : 3.5
ISO : 3200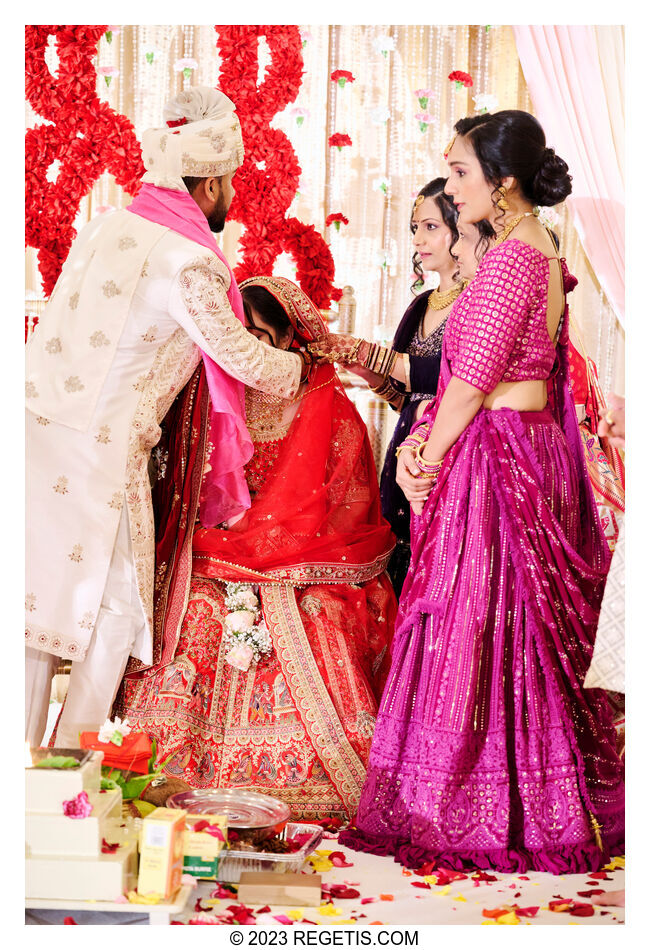 Palak and Sunny's Wedding A Weekend of Traditions and Love at Westfields Marriott in Chantilly, Virginia
NIKON Z 9
Shutter Speed Value : 1/80
Aperture Value : 3.5
ISO : 3200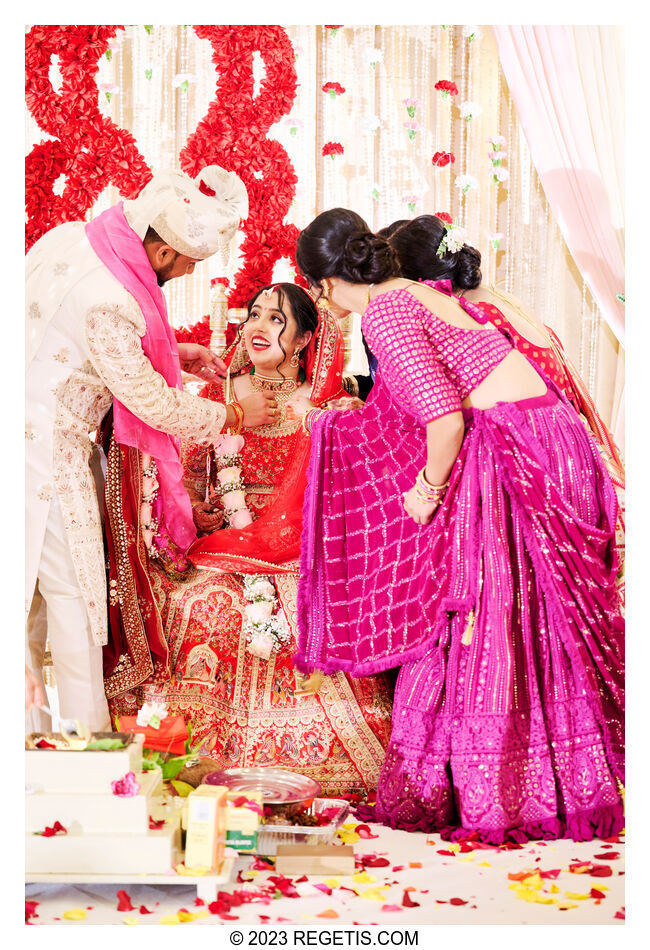 Palak and Sunny's Wedding A Weekend of Traditions and Love at Westfields Marriott in Chantilly, Virginia
NIKON Z 9
Shutter Speed Value : 1/80
Aperture Value : 3.5
ISO : 3200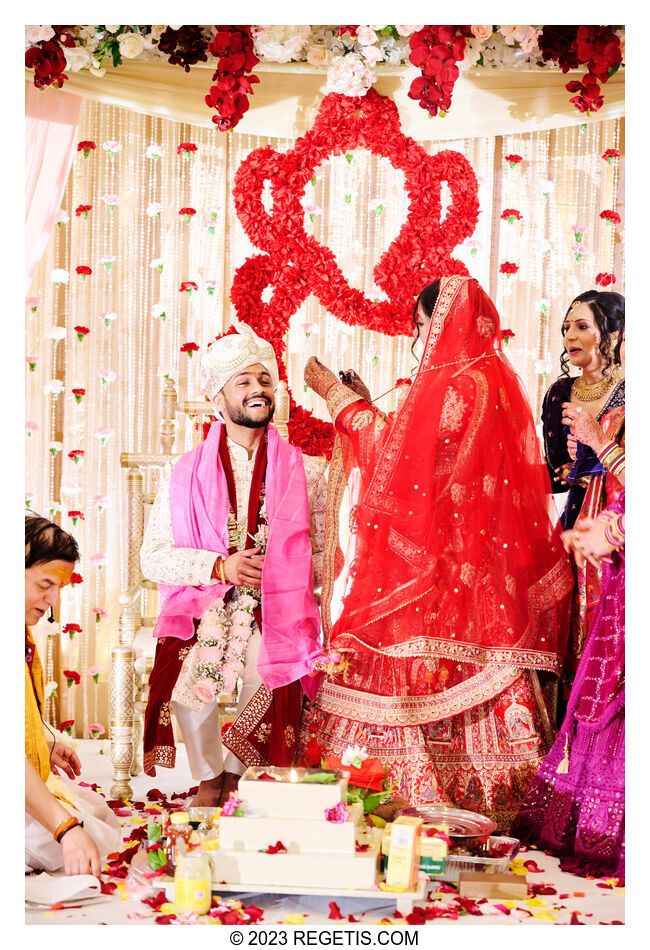 Palak and Sunny's Wedding A Weekend of Traditions and Love at Westfields Marriott in Chantilly, Virginia
NIKON Z 9
Shutter Speed Value : 1/80
Aperture Value : 3.5
ISO : 3200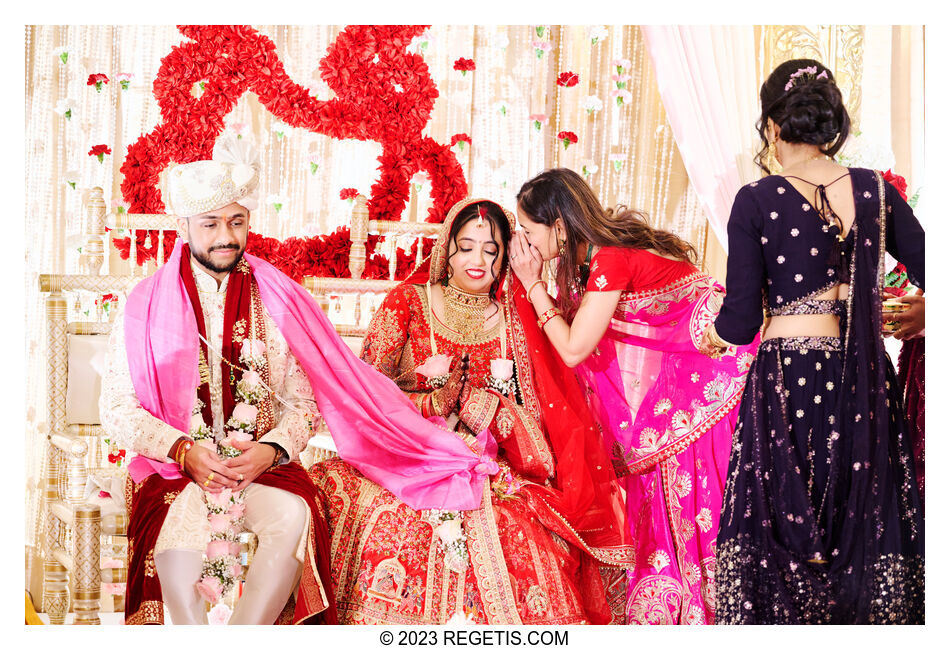 Palak and Sunny's Wedding A Weekend of Traditions and Love at Westfields Marriott in Chantilly, Virginia
NIKON Z 9
Shutter Speed Value : 1/80
Aperture Value : 3.5
ISO : 3200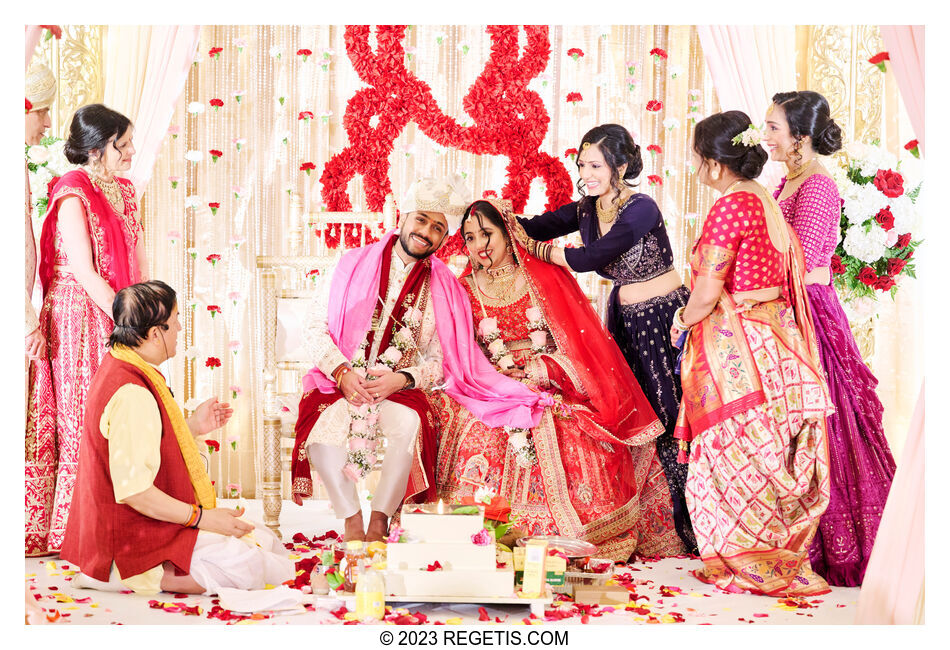 Palak and Sunny's Wedding A Weekend of Traditions and Love at Westfields Marriott in Chantilly, Virginia
NIKON Z 9
Shutter Speed Value : 1/80
Aperture Value : 3.5
ISO : 3200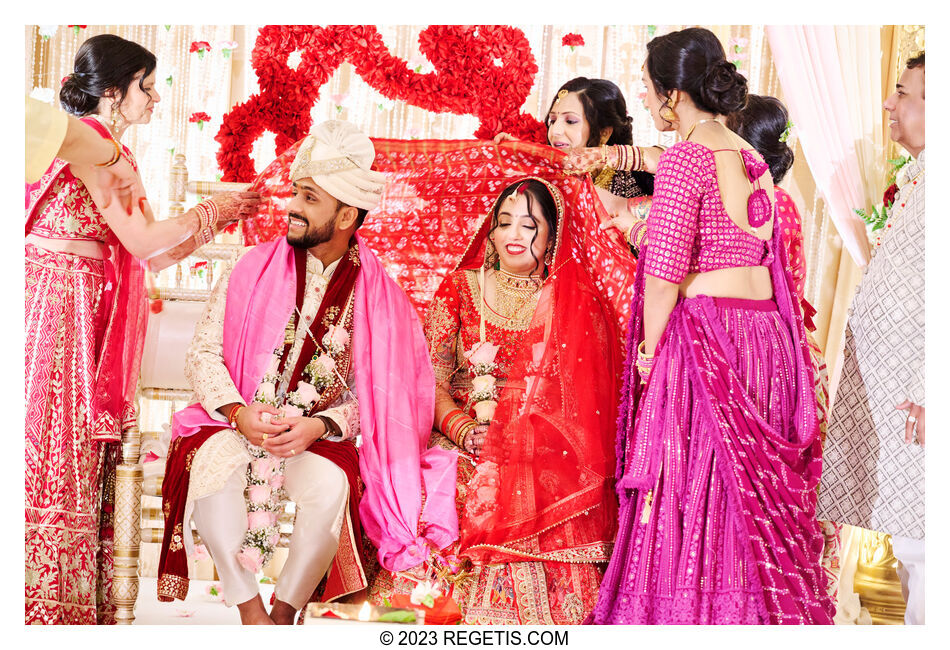 Palak and Sunny's Wedding A Weekend of Traditions and Love at Westfields Marriott in Chantilly, Virginia
NIKON Z 9
Shutter Speed Value : 1/80
Aperture Value : 3.5
ISO : 3200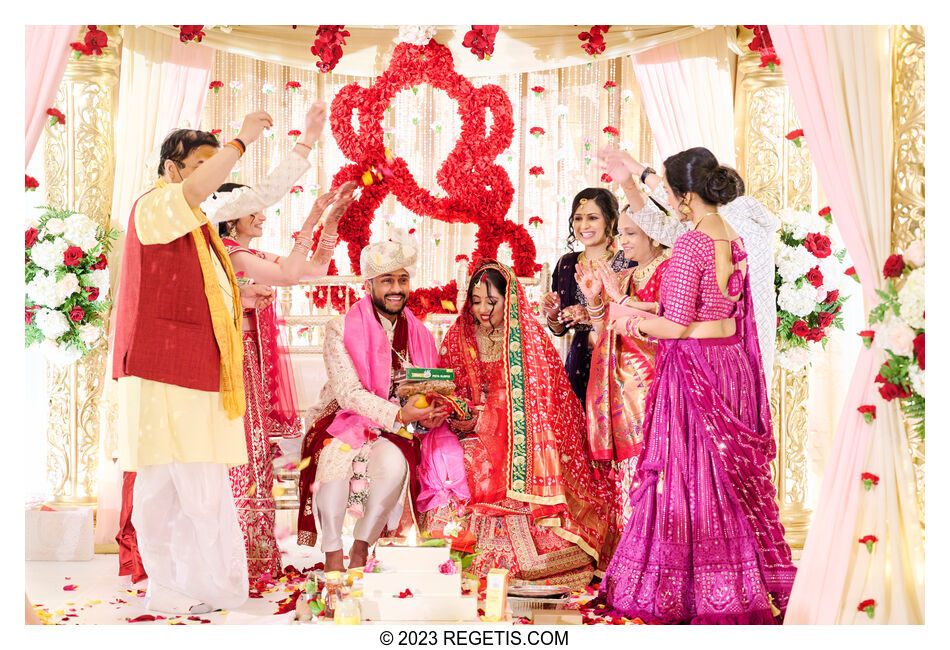 Palak and Sunny's Wedding A Weekend of Traditions and Love at Westfields Marriott in Chantilly, Virginia
NIKON Z 9
Shutter Speed Value : 1/80
Aperture Value : 3.5
ISO : 3200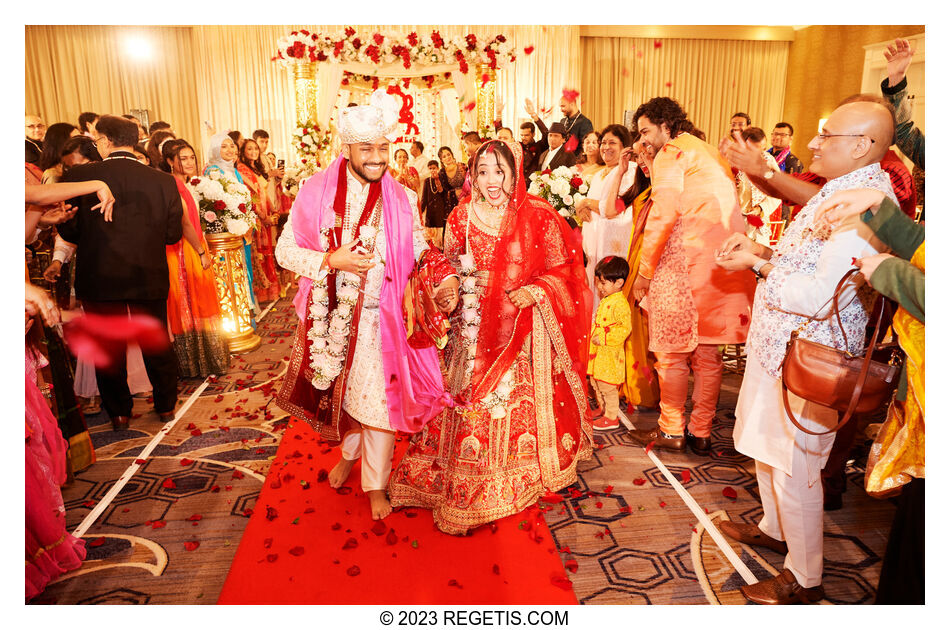 Palak and Sunny's Wedding A Weekend of Traditions and Love at Westfields Marriott in Chantilly, Virginia
NIKON D5
Shutter Speed Value : 1/100
Aperture Value : 4.0
ISO : 3200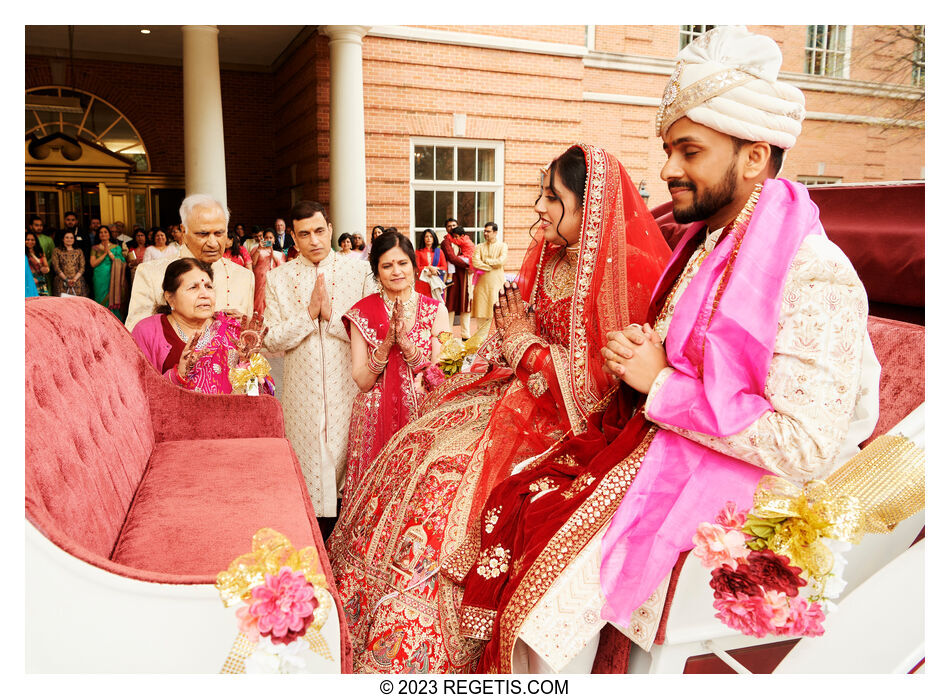 Palak and Sunny's Wedding A Weekend of Traditions and Love at Westfields Marriott in Chantilly, Virginia
NIKON D5
Shutter Speed Value : 1/500
Aperture Value : 5.6
ISO : 640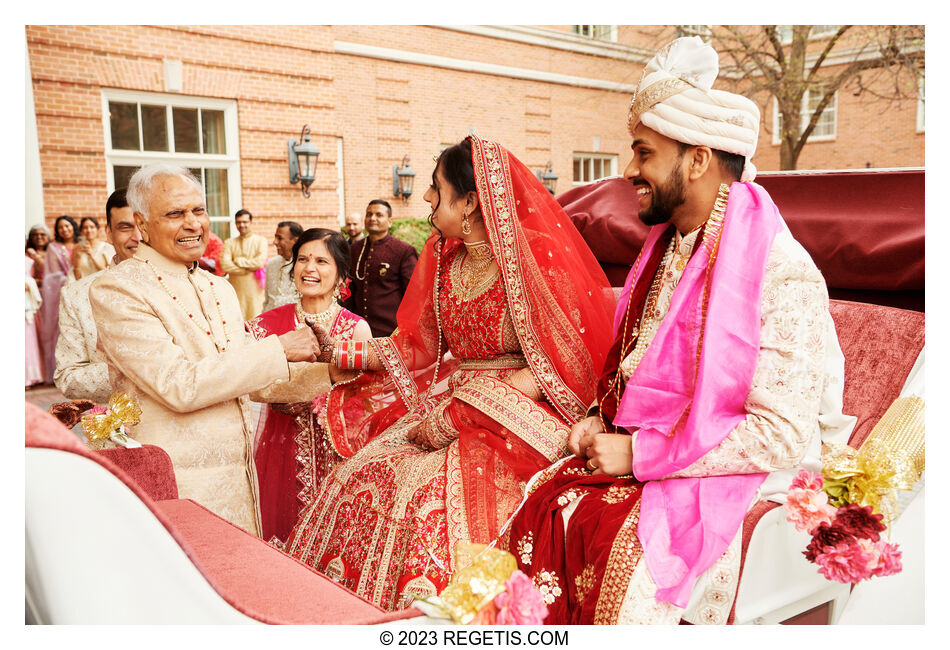 Palak and Sunny's Wedding A Weekend of Traditions and Love at Westfields Marriott in Chantilly, Virginia
NIKON D5
Shutter Speed Value : 1/500
Aperture Value : 5.6
ISO : 640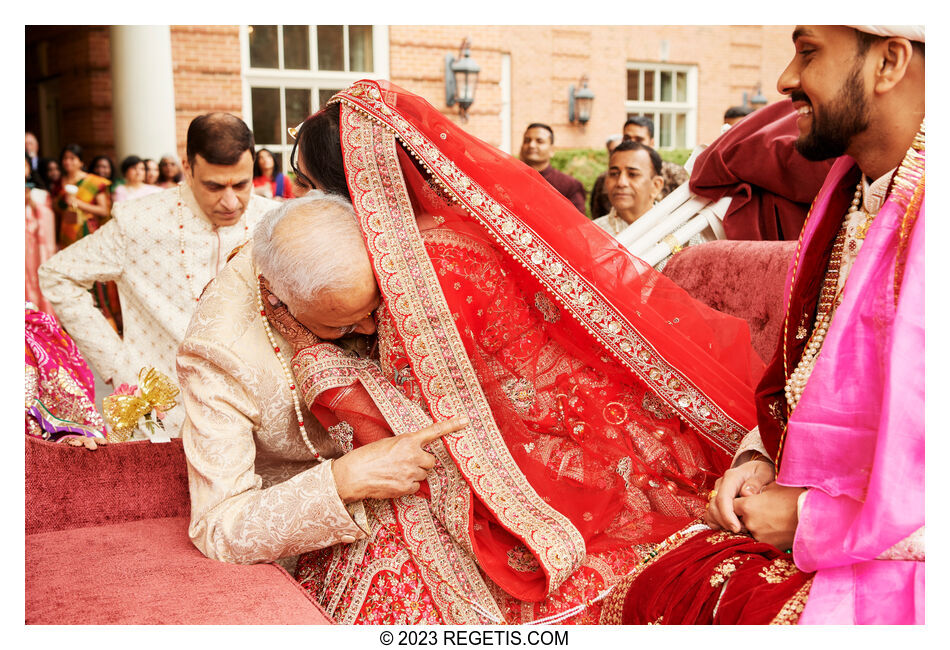 Palak and Sunny's Wedding A Weekend of Traditions and Love at Westfields Marriott in Chantilly, Virginia
NIKON D5
Shutter Speed Value : 1/500
Aperture Value : 5.6
ISO : 640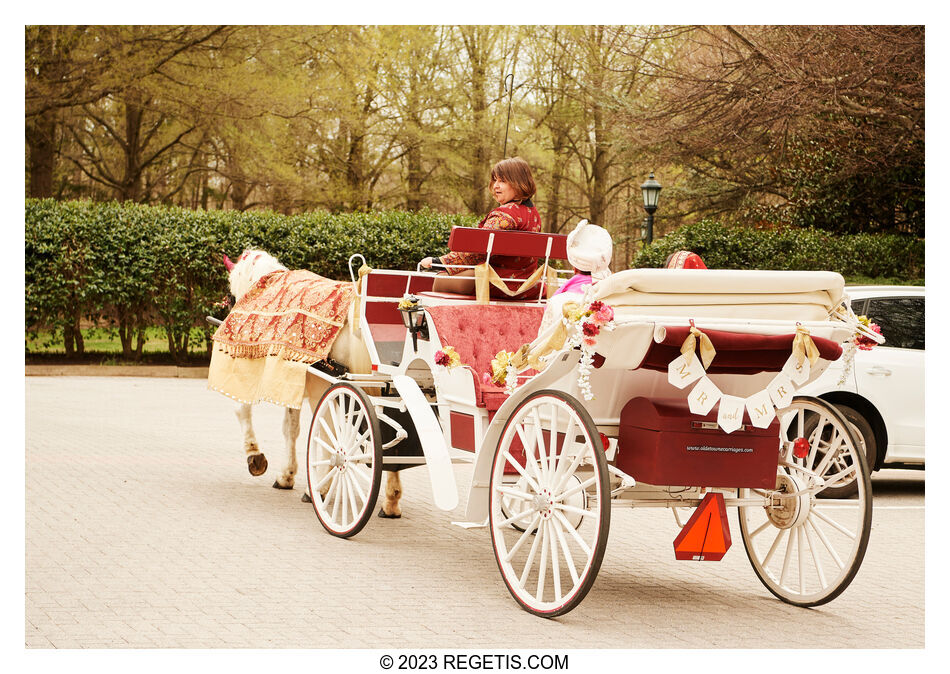 Palak and Sunny's Wedding A Weekend of Traditions and Love at Westfields Marriott in Chantilly, Virginia
NIKON D5
Shutter Speed Value : 1/1000
Aperture Value : 5.6
ISO : 640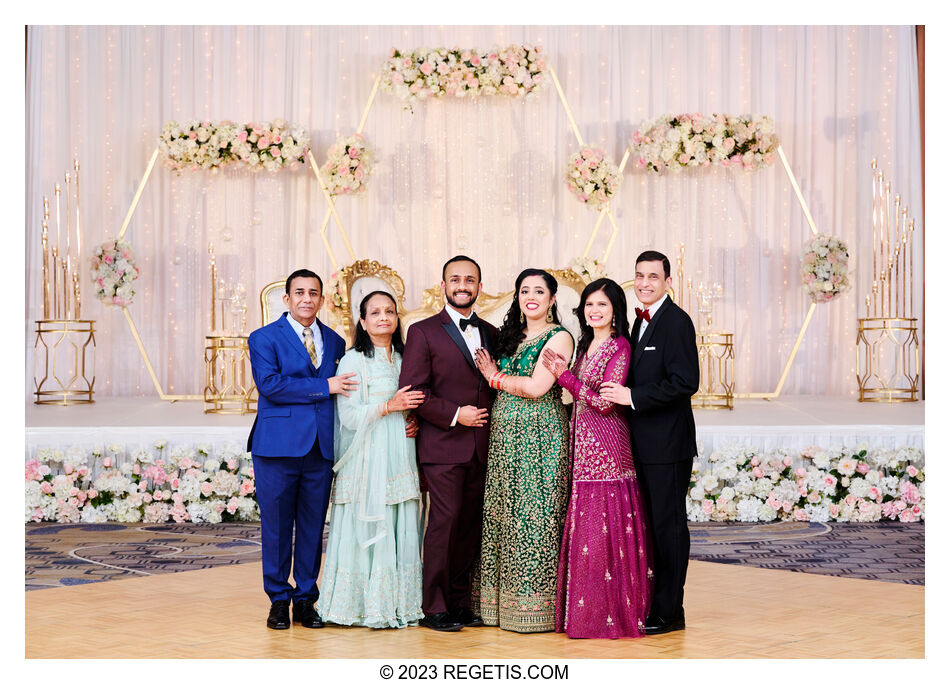 Palak and Sunny's Wedding A Weekend of Traditions and Love at Westfields Marriott in Chantilly, Virginia
NIKON Z 9
Shutter Speed Value : 1/125
Aperture Value : 5.6
ISO : 1600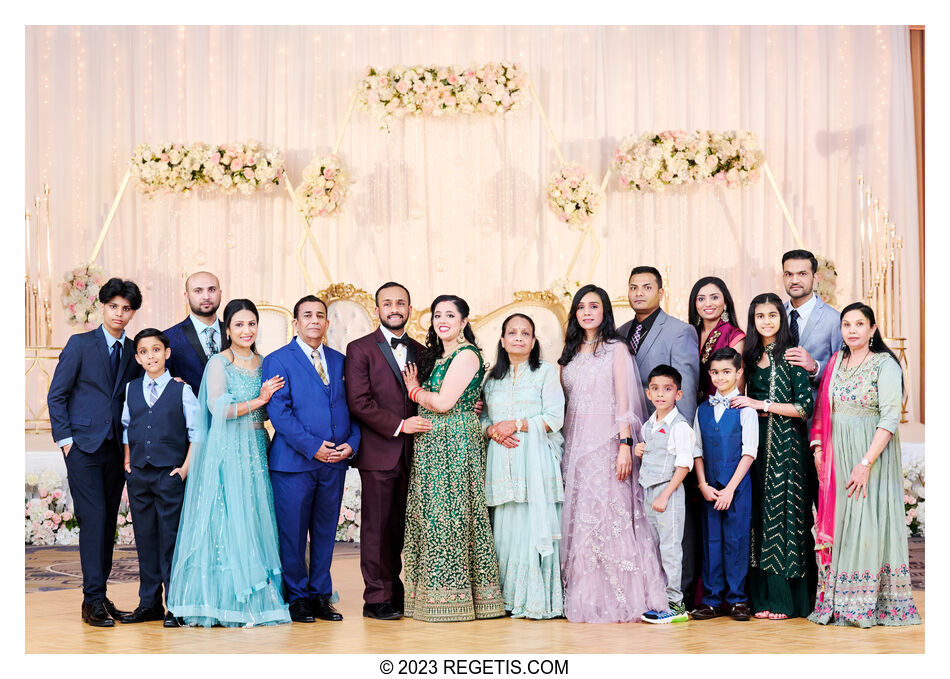 Palak and Sunny's Wedding A Weekend of Traditions and Love at Westfields Marriott in Chantilly, Virginia
NIKON Z 9
Shutter Speed Value : 1/60
Aperture Value : 5.6
ISO : 1600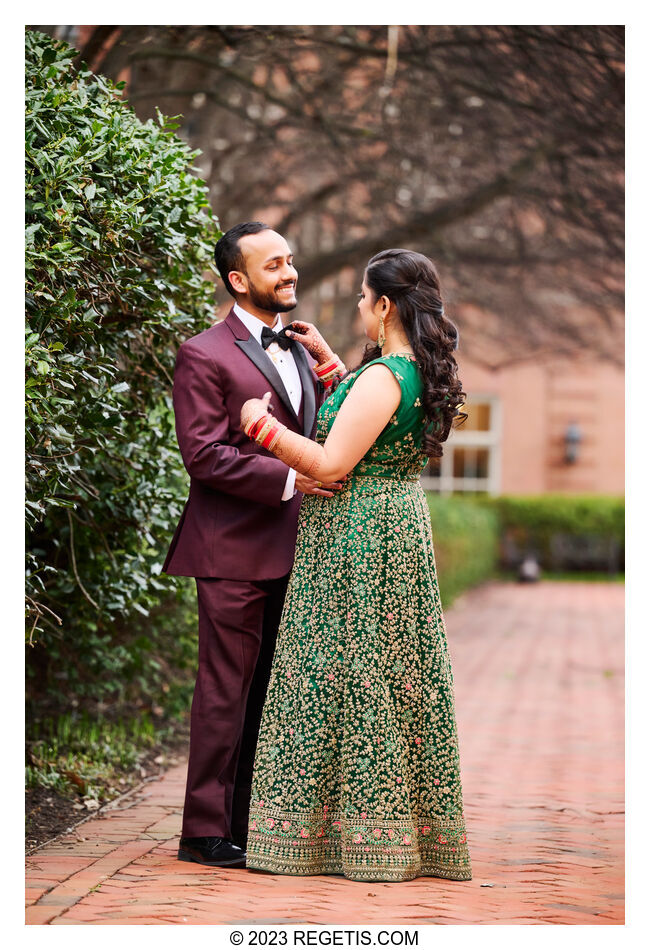 Palak and Sunny's Wedding A Weekend of Traditions and Love at Westfields Marriott in Chantilly, Virginia
NIKON Z 9
Shutter Speed Value : 1/125
Aperture Value : 3.2
ISO : 800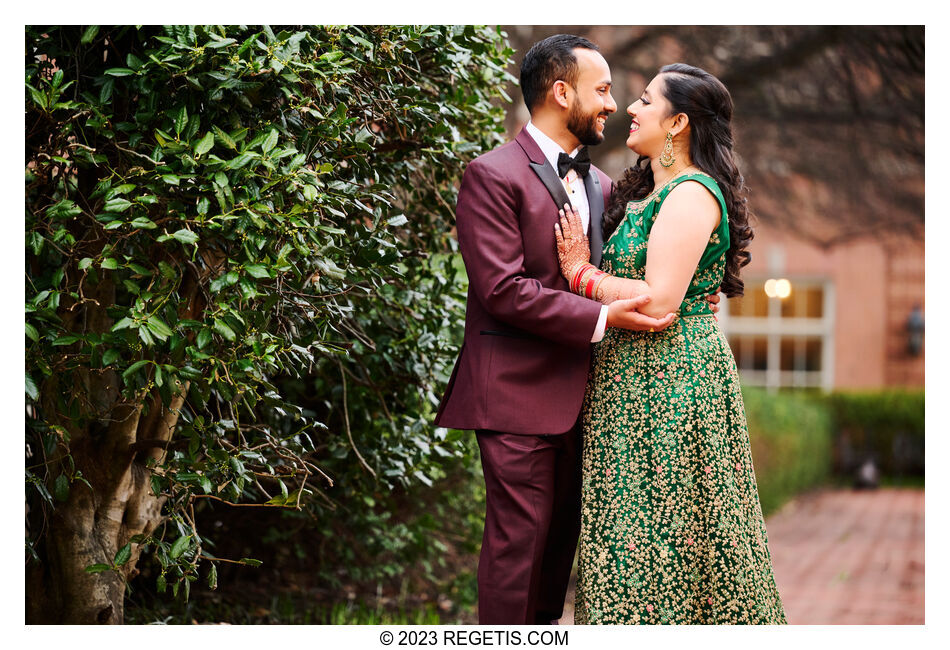 Palak and Sunny's Wedding A Weekend of Traditions and Love at Westfields Marriott in Chantilly, Virginia
NIKON Z 9
Shutter Speed Value : 1/100
Aperture Value : 3.2
ISO : 800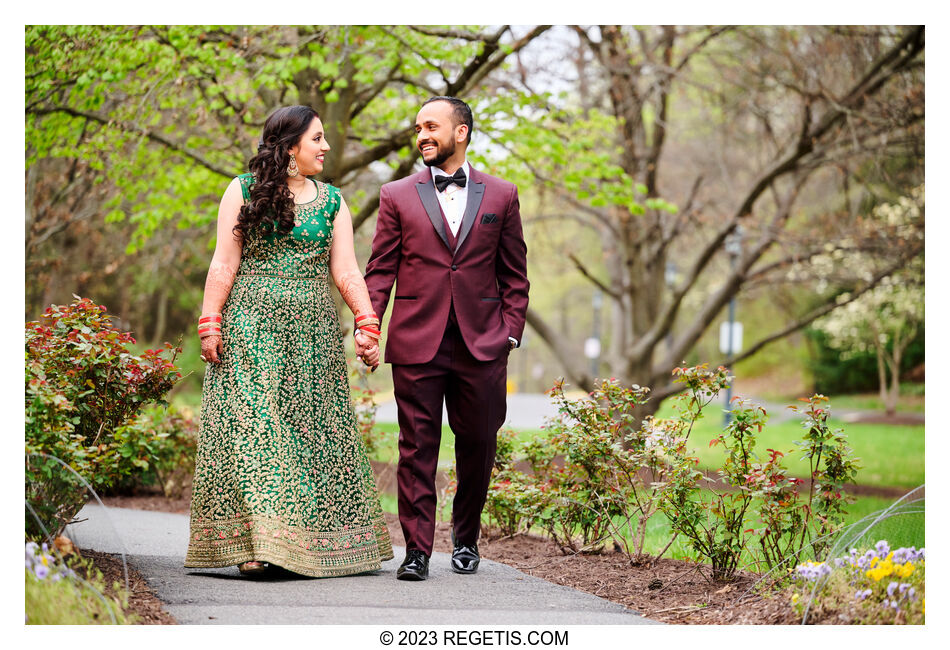 Palak and Sunny's Wedding A Weekend of Traditions and Love at Westfields Marriott in Chantilly, Virginia
NIKON Z 9
Shutter Speed Value : 1/100
Aperture Value : 3.2
ISO : 800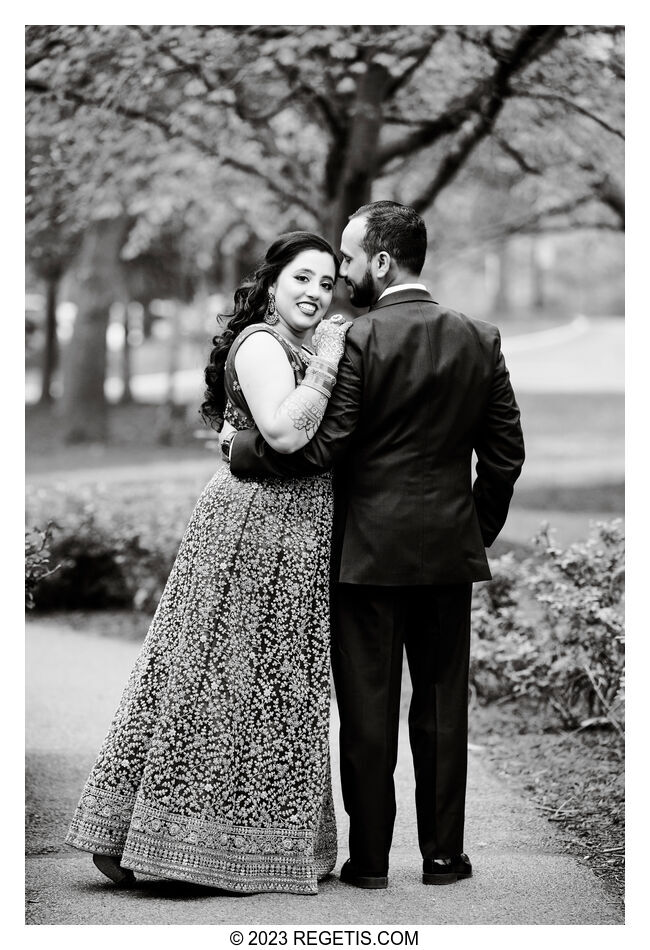 Palak and Sunny's Wedding A Weekend of Traditions and Love at Westfields Marriott in Chantilly, Virginia
NIKON Z 9
Shutter Speed Value : 1/100
Aperture Value : 3.5
ISO : 800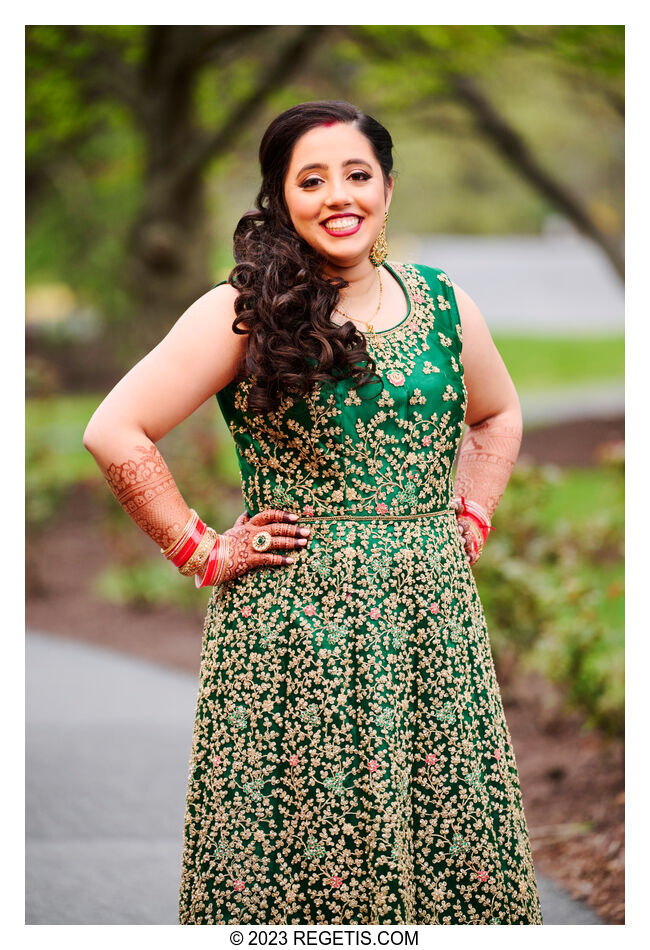 Palak and Sunny's Wedding A Weekend of Traditions and Love at Westfields Marriott in Chantilly, Virginia
NIKON Z 9
Shutter Speed Value : 1/100
Aperture Value : 3.5
ISO : 800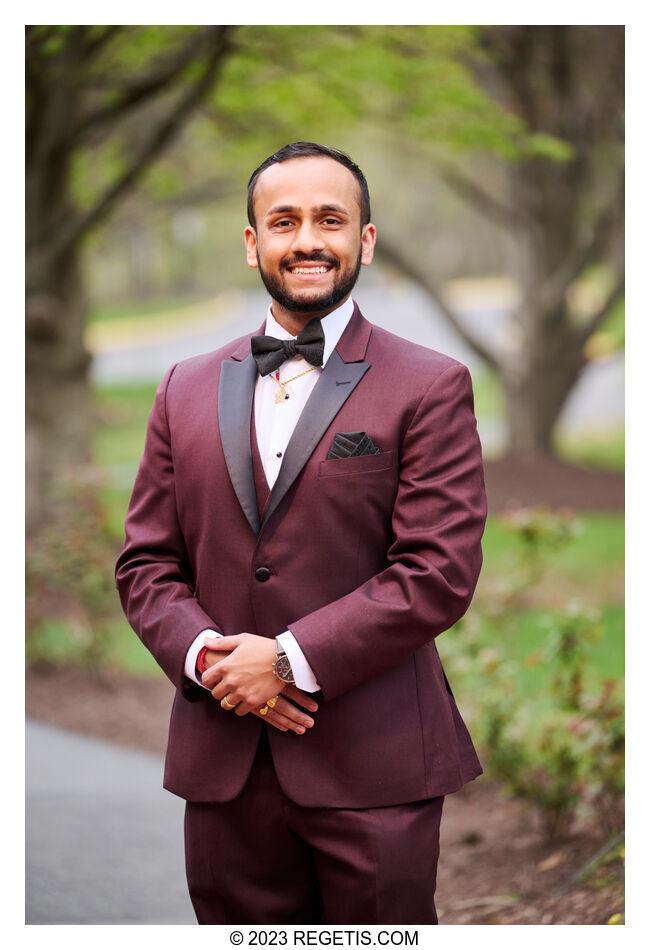 Palak and Sunny's Wedding A Weekend of Traditions and Love at Westfields Marriott in Chantilly, Virginia
NIKON Z 9
Shutter Speed Value : 1/100
Aperture Value : 3.5
ISO : 800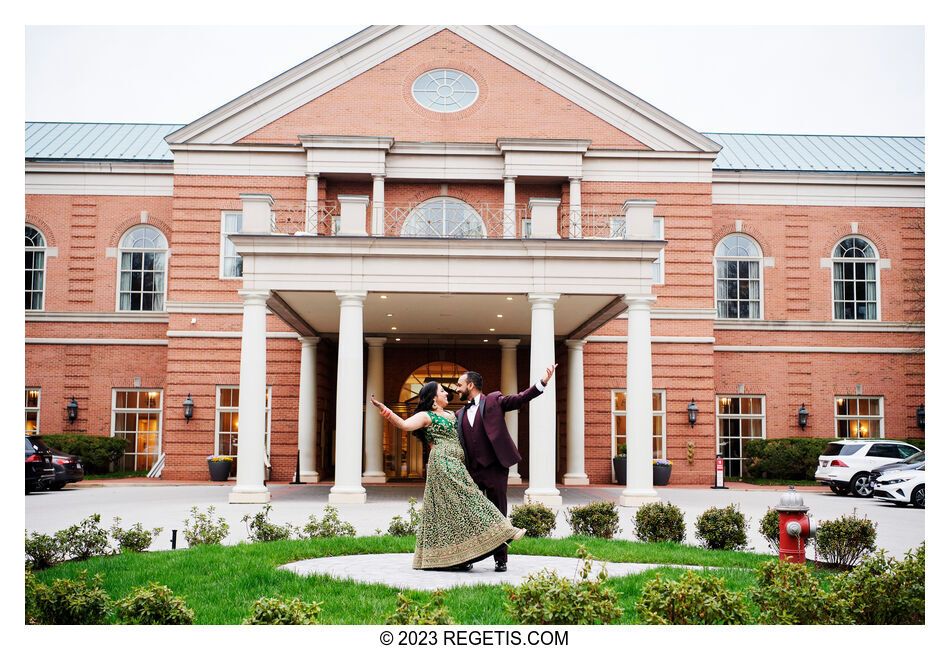 Palak and Sunny's Wedding A Weekend of Traditions and Love at Westfields Marriott in Chantilly, Virginia
NIKON D5
Shutter Speed Value : 1/160
Aperture Value : 4.0
ISO : 1600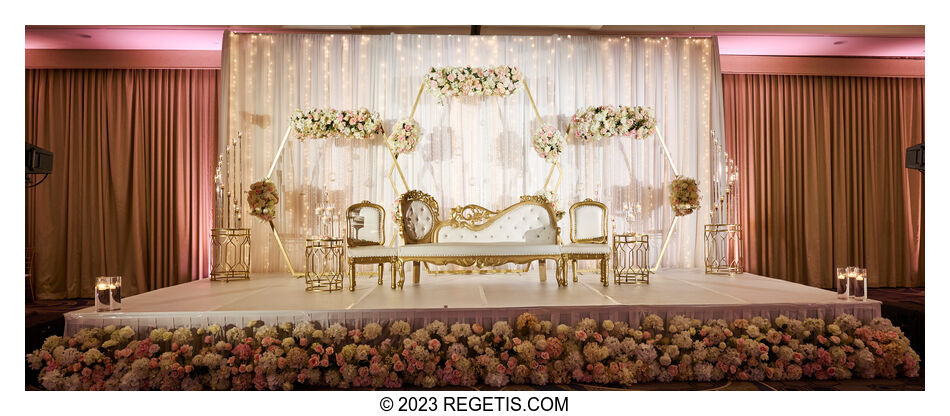 Palak and Sunny's Wedding A Weekend of Traditions and Love at Westfields Marriott in Chantilly, Virginia
NIKON Z 6_2
Shutter Speed Value : 0.5
Aperture Value : 8.0
ISO : 100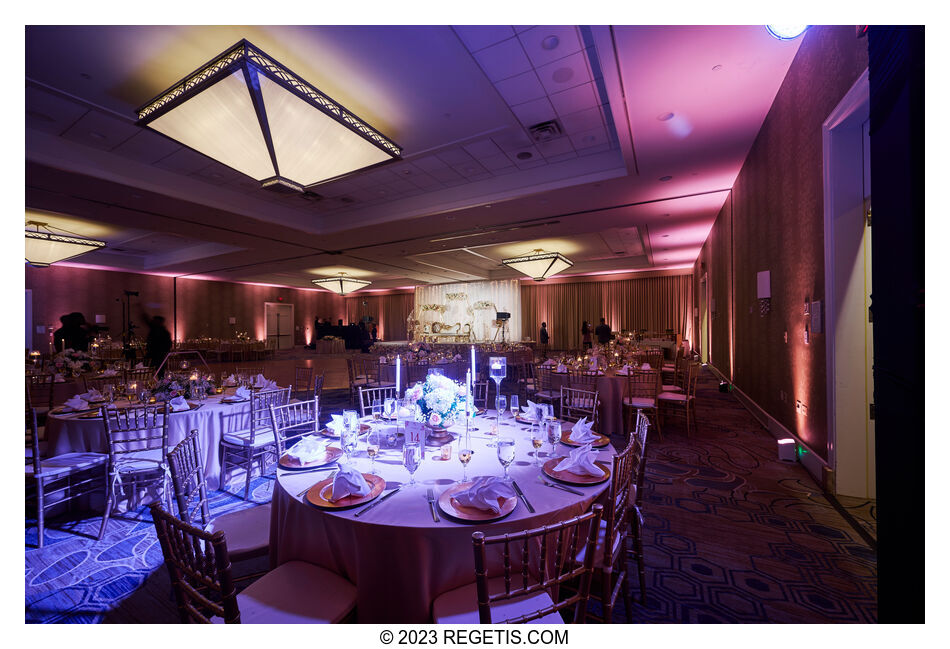 Palak and Sunny's Wedding A Weekend of Traditions and Love at Westfields Marriott in Chantilly, Virginia
NIKON Z 6_2
Shutter Speed Value : 0.3
Aperture Value : 8.0
ISO : 100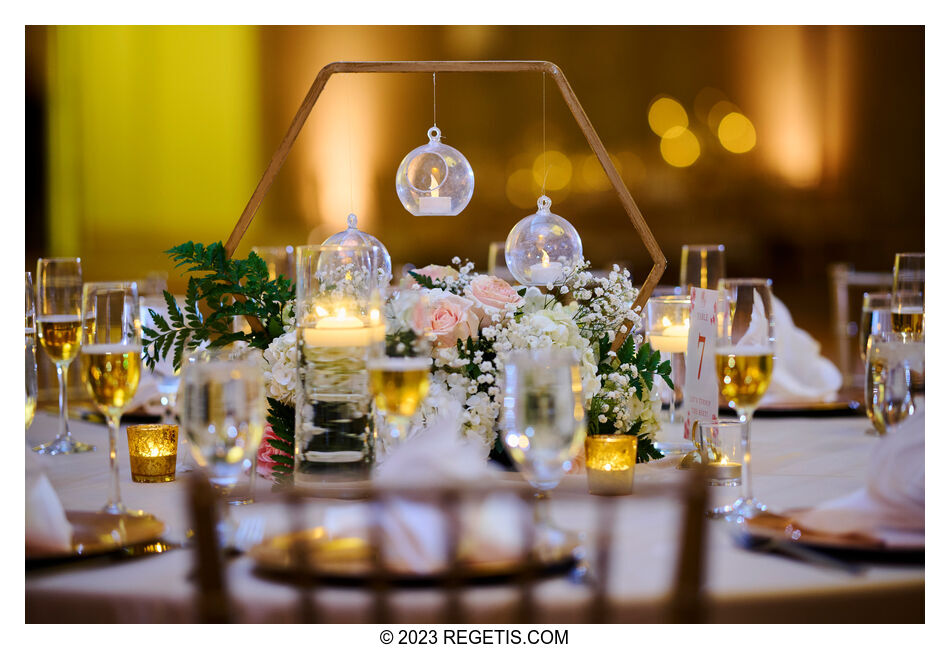 Palak and Sunny's Wedding A Weekend of Traditions and Love at Westfields Marriott in Chantilly, Virginia
NIKON Z 6_2
Shutter Speed Value : 1/125
Aperture Value : 2.0
ISO : 1600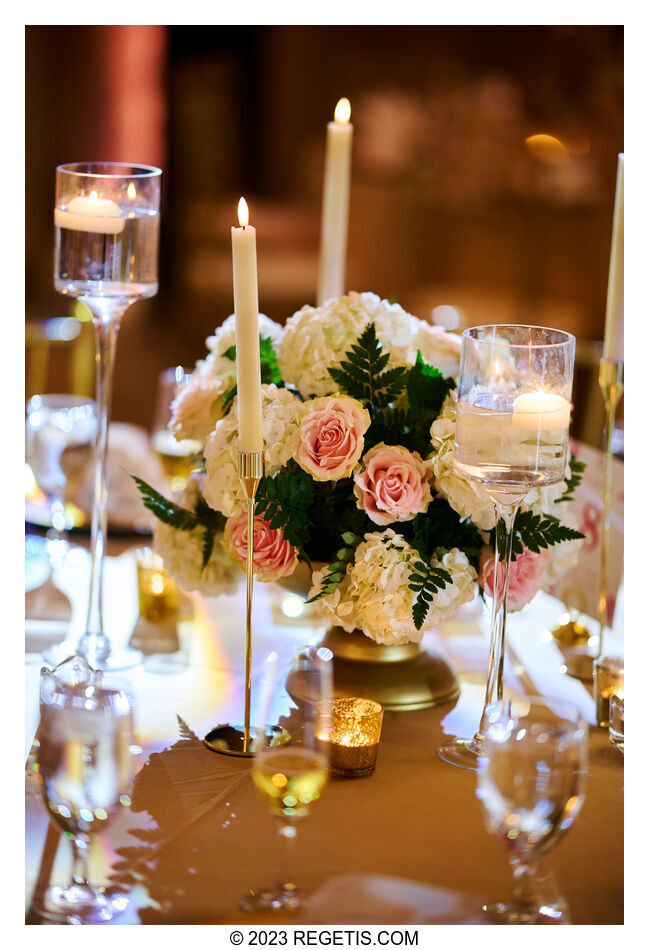 Palak and Sunny's Wedding A Weekend of Traditions and Love at Westfields Marriott in Chantilly, Virginia
NIKON Z 6_2
Shutter Speed Value : 1/250
Aperture Value : 1.4
ISO : 1600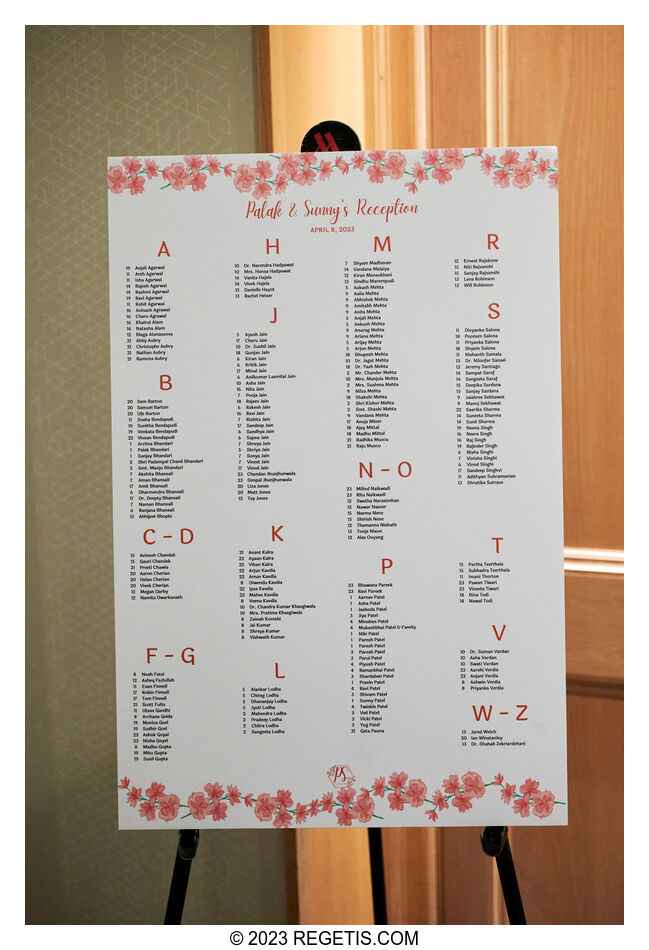 Palak and Sunny's Wedding A Weekend of Traditions and Love at Westfields Marriott in Chantilly, Virginia
NIKON Z 6
Shutter Speed Value : 1/320
Aperture Value : 2.8
ISO : 3200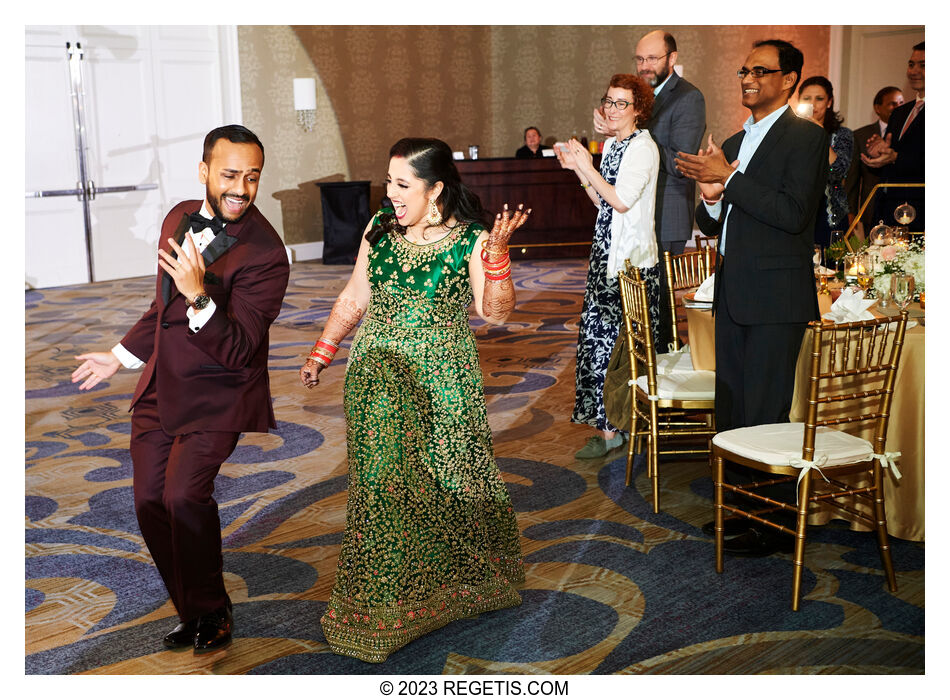 Palak and Sunny's Wedding A Weekend of Traditions and Love at Westfields Marriott in Chantilly, Virginia
NIKON D5
Shutter Speed Value : 1/160
Aperture Value : 4.0
ISO : 3200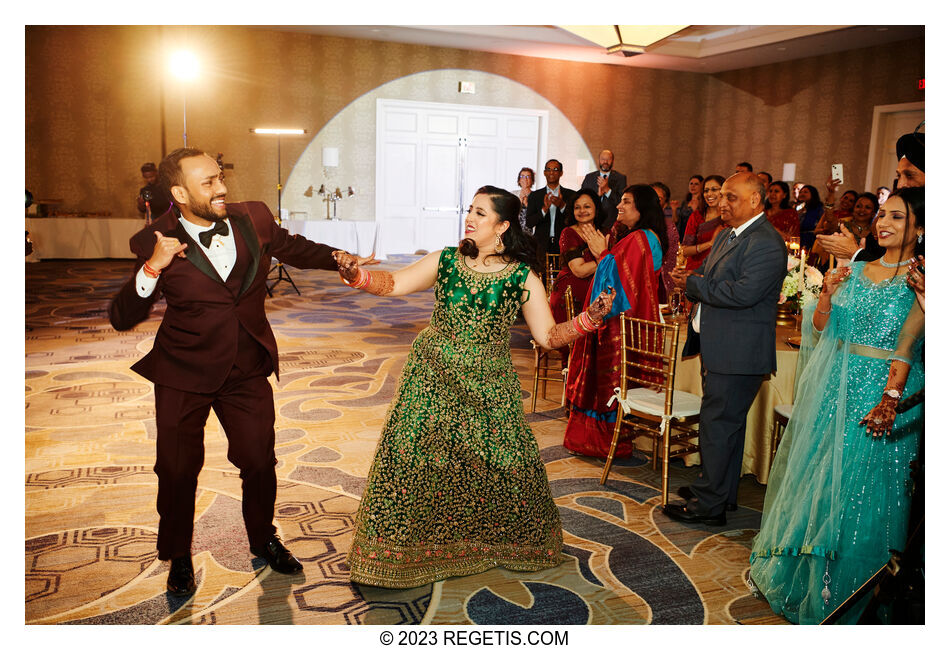 Palak and Sunny's Wedding A Weekend of Traditions and Love at Westfields Marriott in Chantilly, Virginia
NIKON D5
Shutter Speed Value : 1/100
Aperture Value : 4.0
ISO : 3200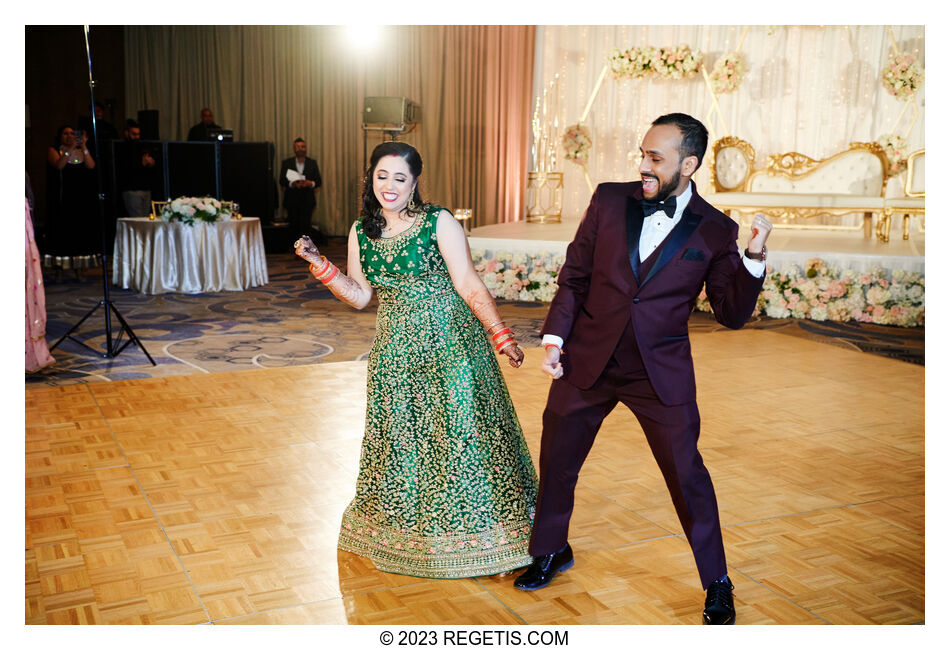 Palak and Sunny's Wedding A Weekend of Traditions and Love at Westfields Marriott in Chantilly, Virginia
NIKON D5
Shutter Speed Value : 1/160
Aperture Value : 4.0
ISO : 3200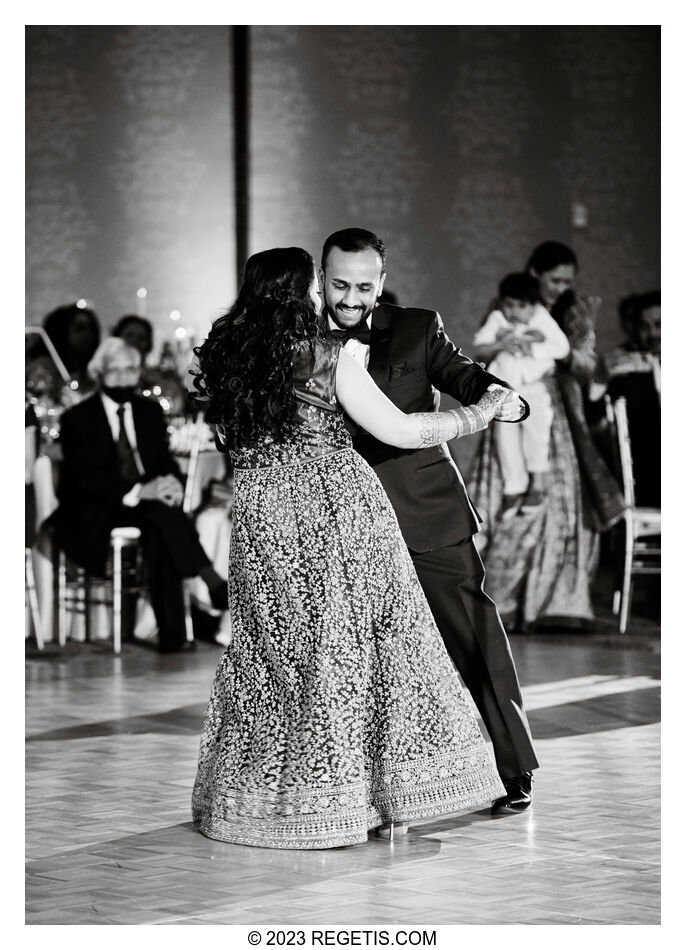 Palak and Sunny's Wedding A Weekend of Traditions and Love at Westfields Marriott in Chantilly, Virginia
NIKON Z 6
Shutter Speed Value : 1/200
Aperture Value : 2.8
ISO : 3200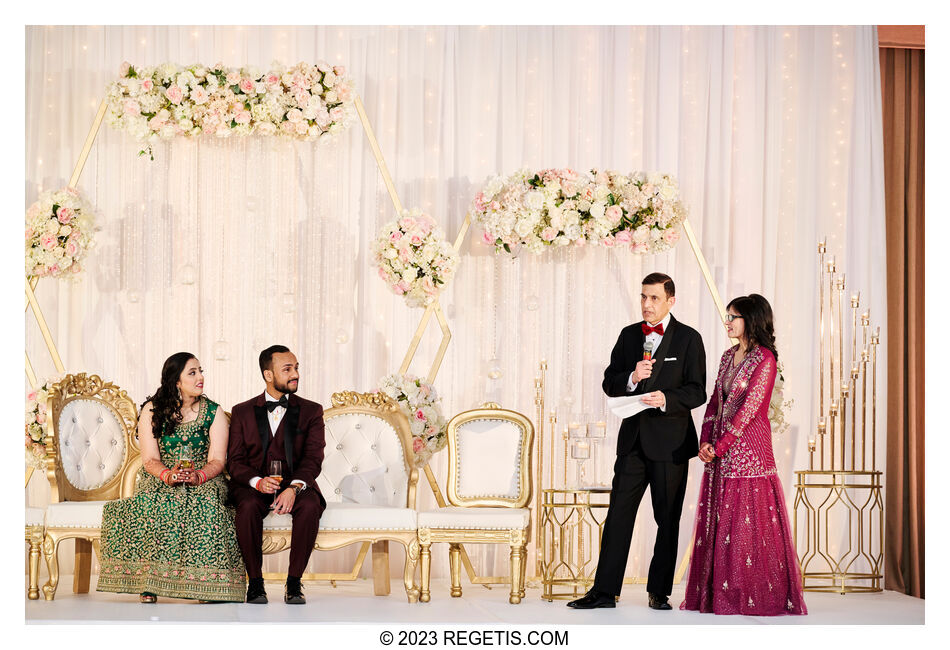 Palak and Sunny's Wedding A Weekend of Traditions and Love at Westfields Marriott in Chantilly, Virginia
NIKON Z 9
Shutter Speed Value : 1/125
Aperture Value : 4.0
ISO : 1600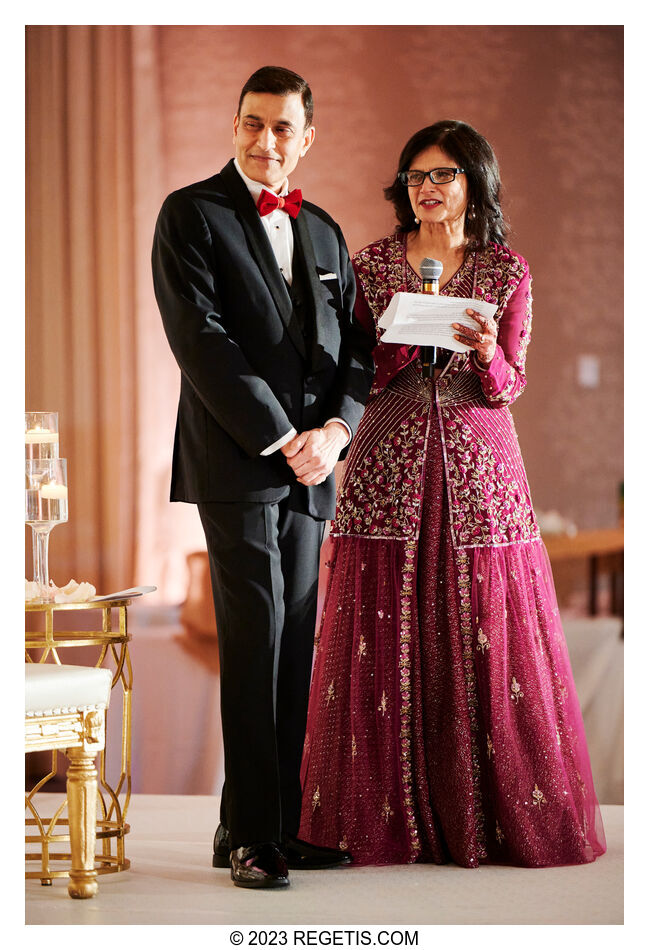 Palak and Sunny's Wedding A Weekend of Traditions and Love at Westfields Marriott in Chantilly, Virginia
NIKON Z 6
Shutter Speed Value : 1/200
Aperture Value : 2.8
ISO : 6400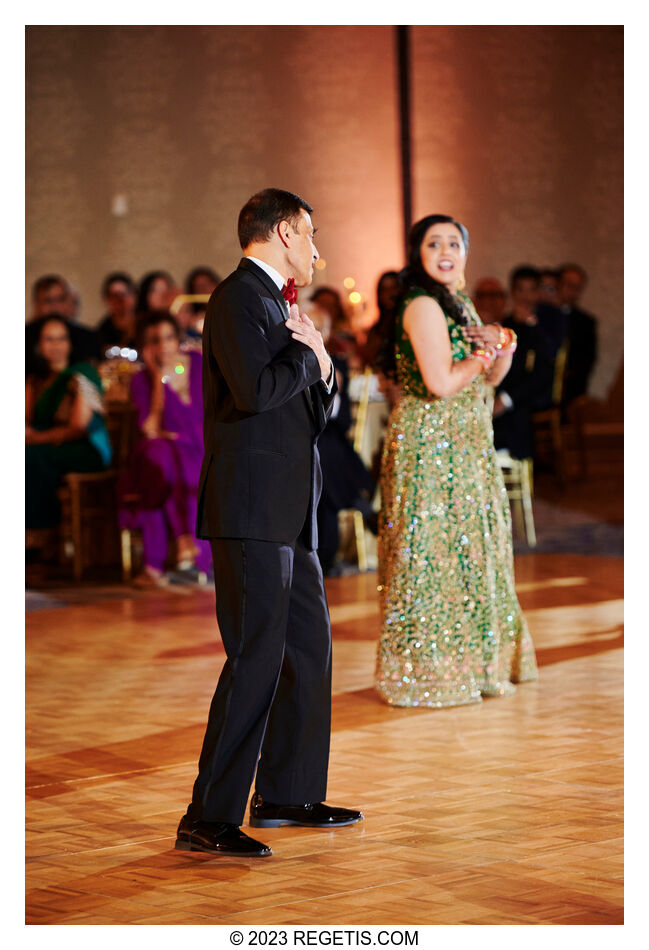 Palak and Sunny's Wedding A Weekend of Traditions and Love at Westfields Marriott in Chantilly, Virginia
NIKON Z 6
Shutter Speed Value : 1/200
Aperture Value : 2.8
ISO : 3200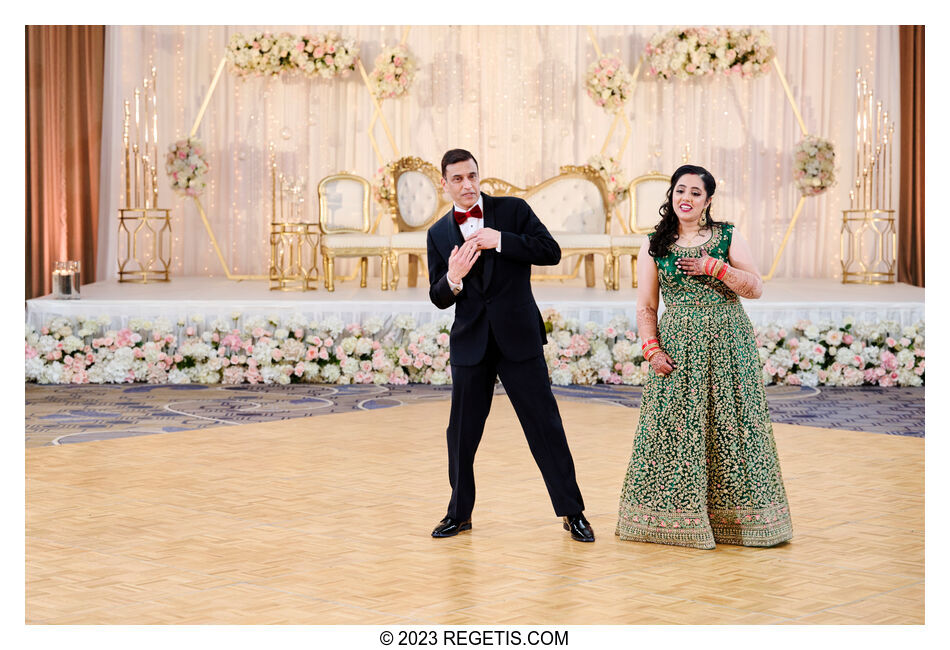 Palak and Sunny's Wedding A Weekend of Traditions and Love at Westfields Marriott in Chantilly, Virginia
NIKON Z 9
Shutter Speed Value : 1/125
Aperture Value : 4.0
ISO : 1600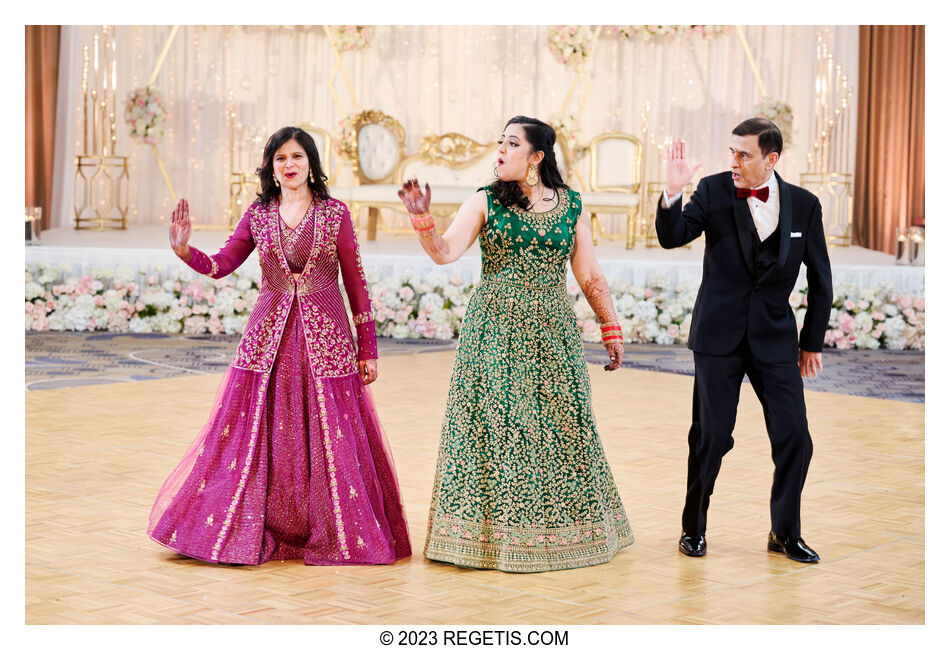 Palak and Sunny's Wedding A Weekend of Traditions and Love at Westfields Marriott in Chantilly, Virginia
NIKON Z 9
Shutter Speed Value : 1/125
Aperture Value : 4.0
ISO : 1600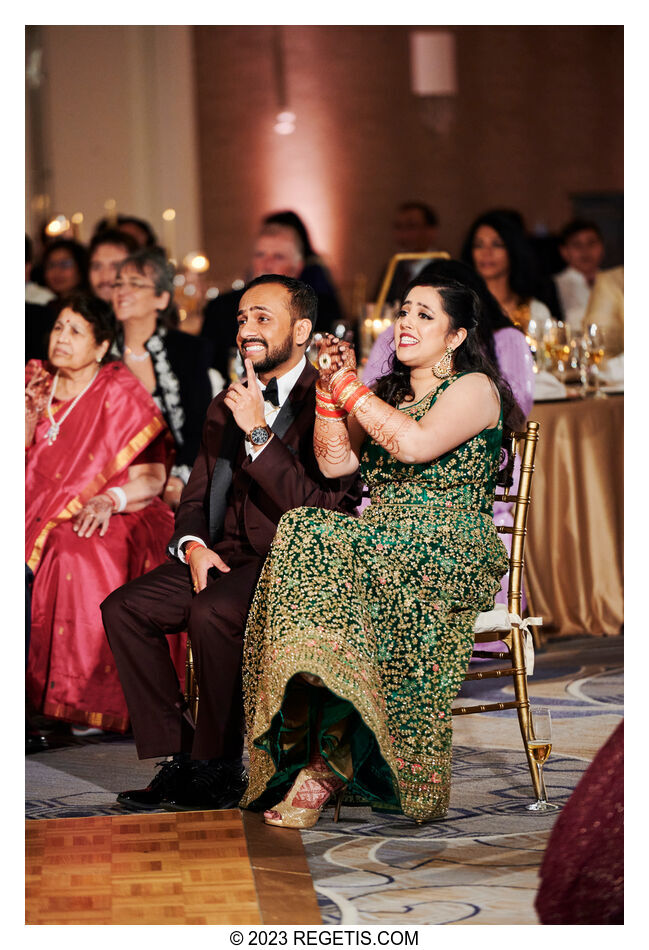 Palak and Sunny's Wedding A Weekend of Traditions and Love at Westfields Marriott in Chantilly, Virginia
NIKON Z 6
Shutter Speed Value : 1/200
Aperture Value : 2.8
ISO : 3600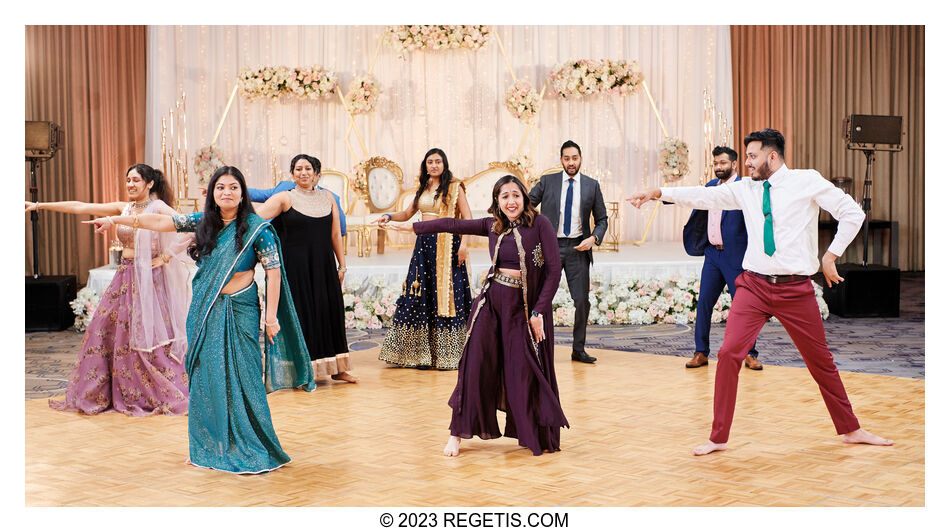 Palak and Sunny's Wedding A Weekend of Traditions and Love at Westfields Marriott in Chantilly, Virginia
NIKON D5
Shutter Speed Value : 1/200
Aperture Value : 4.0
ISO : 2500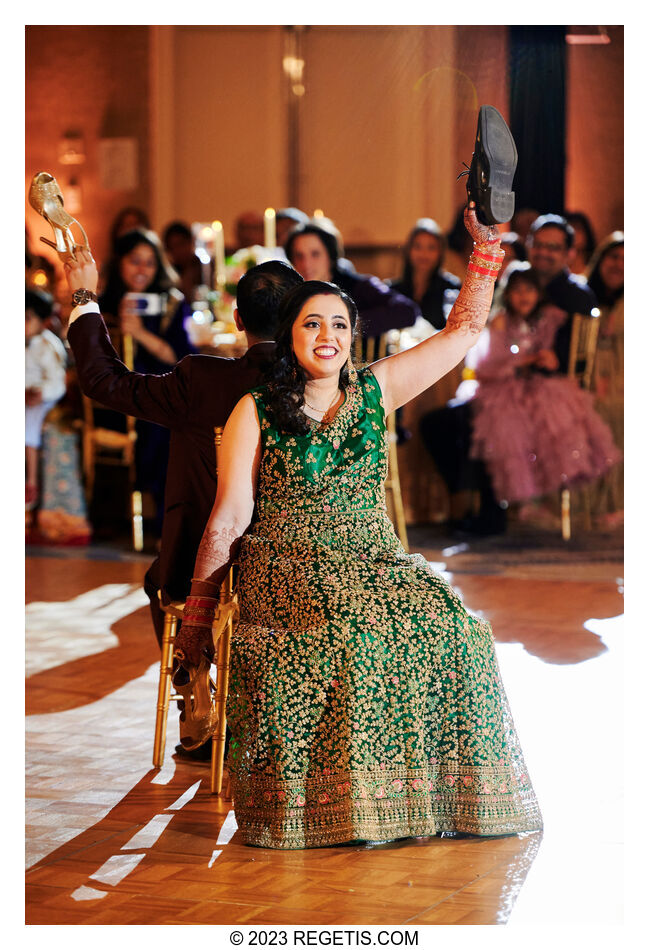 Palak and Sunny's Wedding A Weekend of Traditions and Love at Westfields Marriott in Chantilly, Virginia
NIKON Z 6
Shutter Speed Value : 1/250
Aperture Value : 2.8
ISO : 3200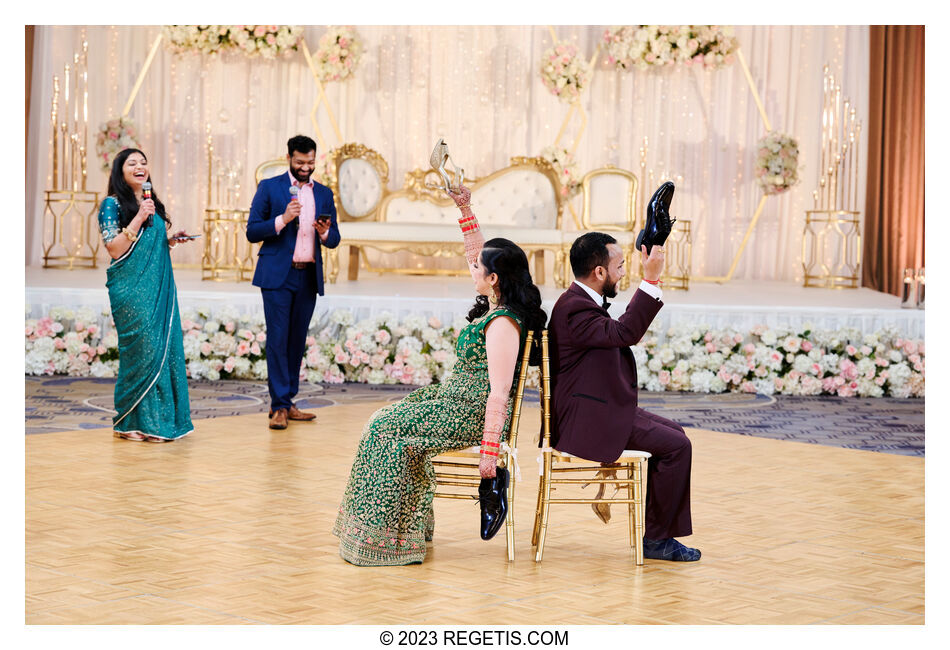 Palak and Sunny's Wedding A Weekend of Traditions and Love at Westfields Marriott in Chantilly, Virginia
NIKON Z 9
Shutter Speed Value : 1/125
Aperture Value : 4.0
ISO : 1600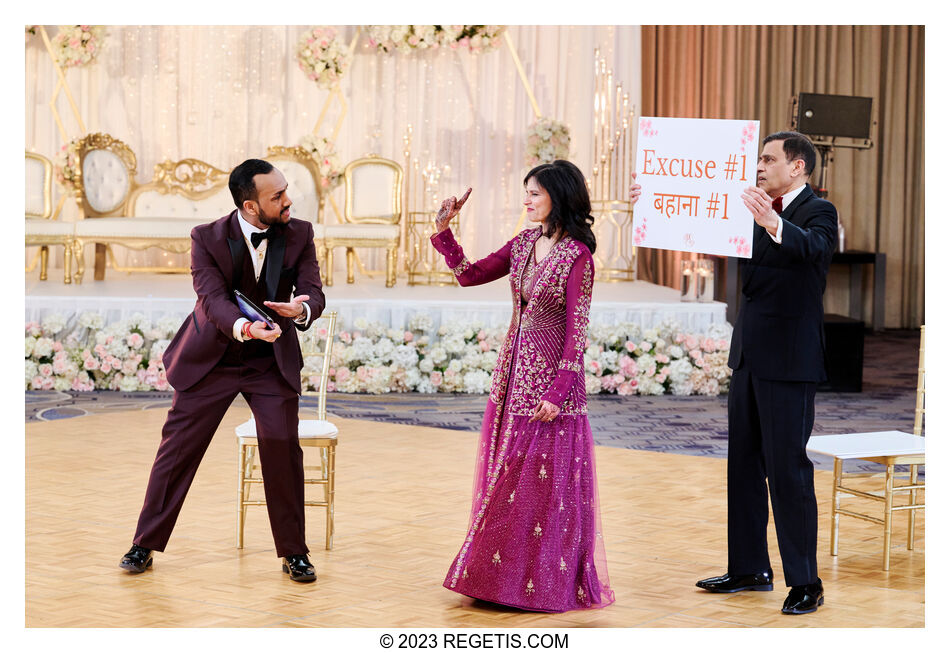 Palak and Sunny's Wedding A Weekend of Traditions and Love at Westfields Marriott in Chantilly, Virginia
NIKON Z 9
Shutter Speed Value : 1/125
Aperture Value : 4.0
ISO : 1600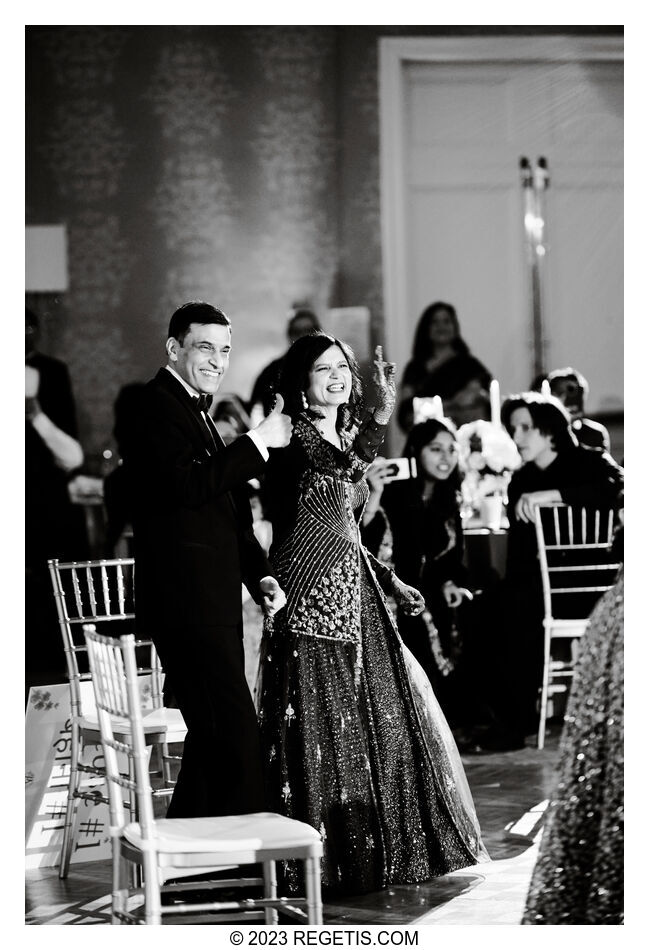 Palak and Sunny's Wedding A Weekend of Traditions and Love at Westfields Marriott in Chantilly, Virginia
NIKON Z 6
Shutter Speed Value : 1/160
Aperture Value : 2.8
ISO : 3200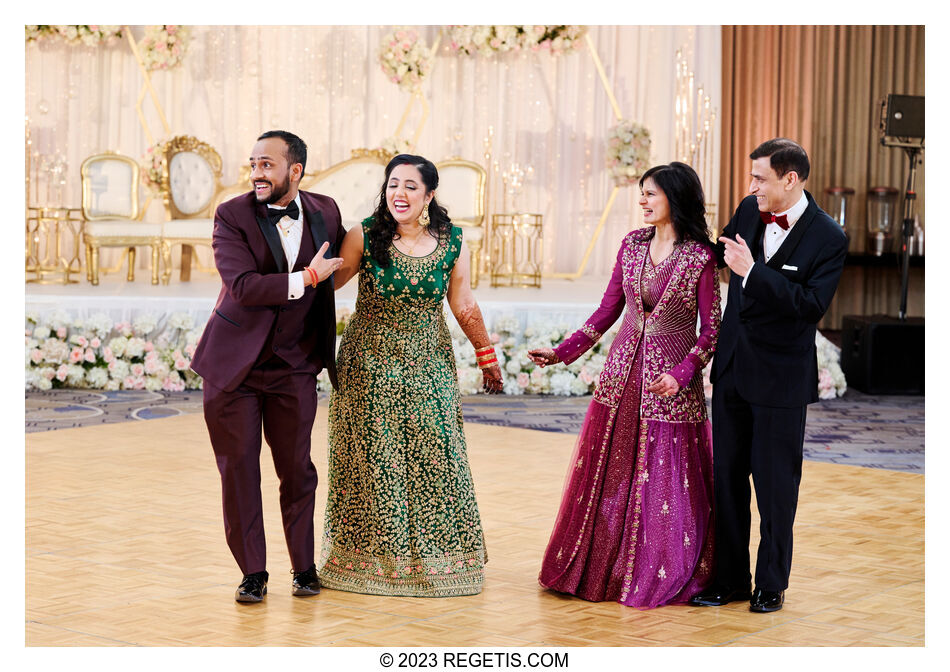 Palak and Sunny's Wedding A Weekend of Traditions and Love at Westfields Marriott in Chantilly, Virginia
NIKON Z 9
Shutter Speed Value : 1/125
Aperture Value : 4.0
ISO : 1600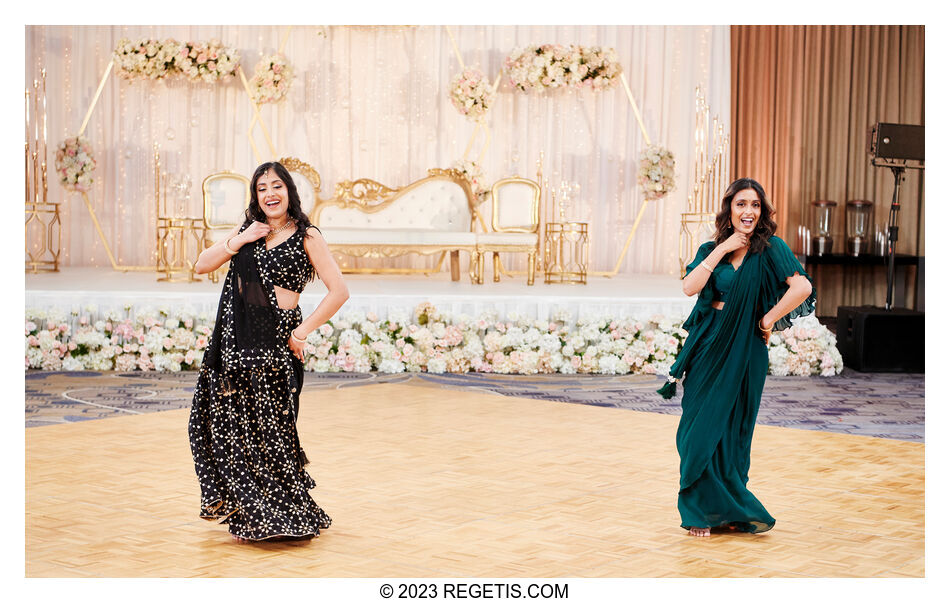 Palak and Sunny's Wedding A Weekend of Traditions and Love at Westfields Marriott in Chantilly, Virginia
NIKON D5
Shutter Speed Value : 1/200
Aperture Value : 4.0
ISO : 2500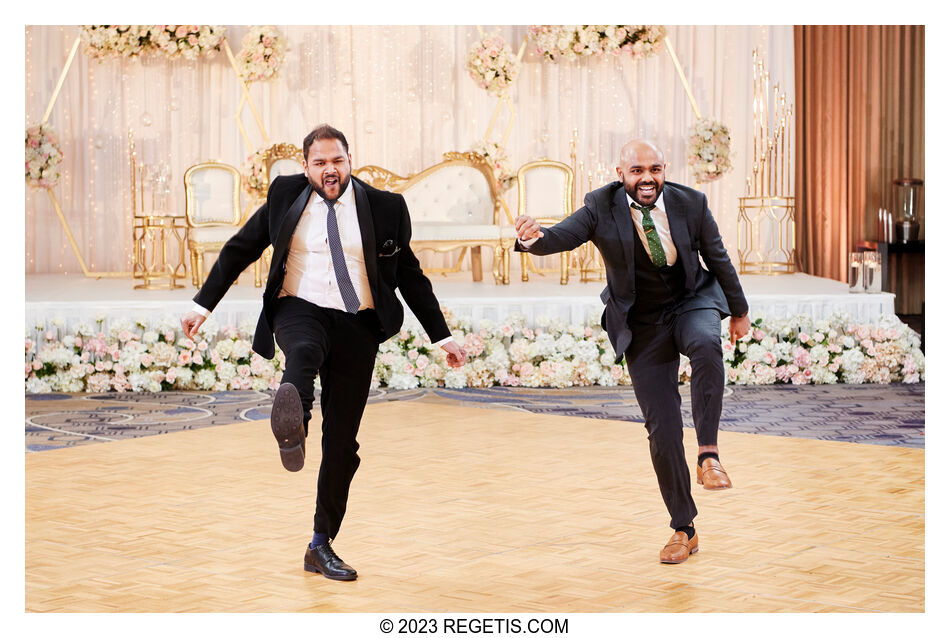 Palak and Sunny's Wedding A Weekend of Traditions and Love at Westfields Marriott in Chantilly, Virginia
NIKON D5
Shutter Speed Value : 1/200
Aperture Value : 4.0
ISO : 2500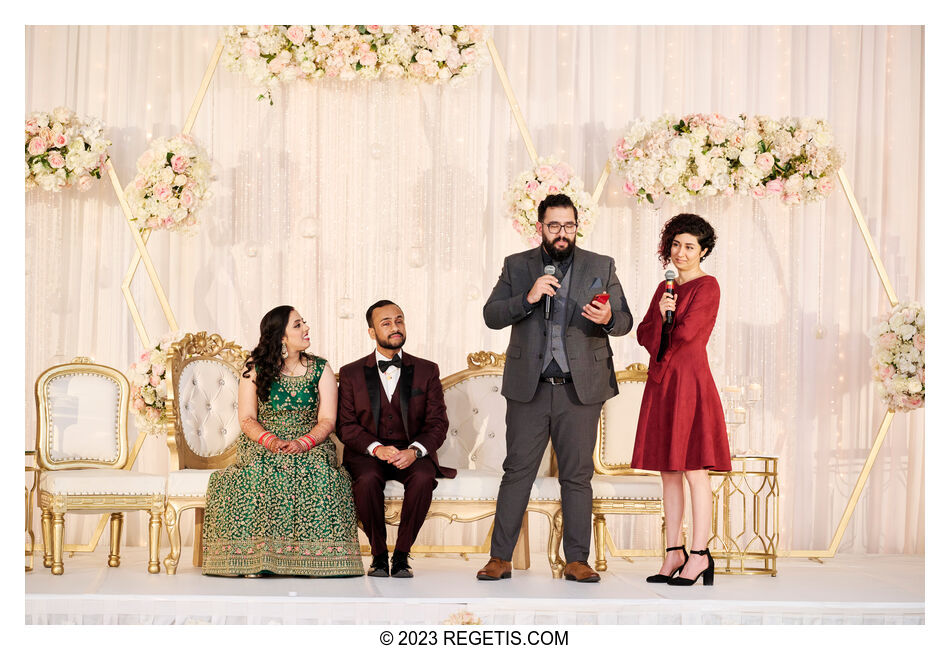 Palak and Sunny's Wedding A Weekend of Traditions and Love at Westfields Marriott in Chantilly, Virginia
NIKON Z 9
Shutter Speed Value : 1/125
Aperture Value : 4.0
ISO : 1600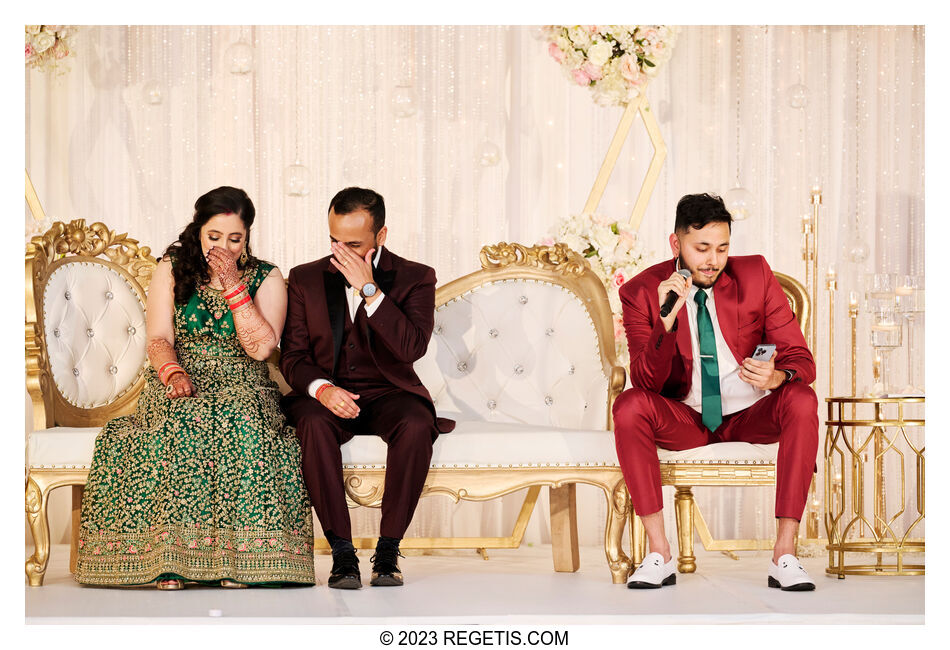 Palak and Sunny's Wedding A Weekend of Traditions and Love at Westfields Marriott in Chantilly, Virginia
NIKON Z 9
Shutter Speed Value : 1/160
Aperture Value : 4.0
ISO : 1600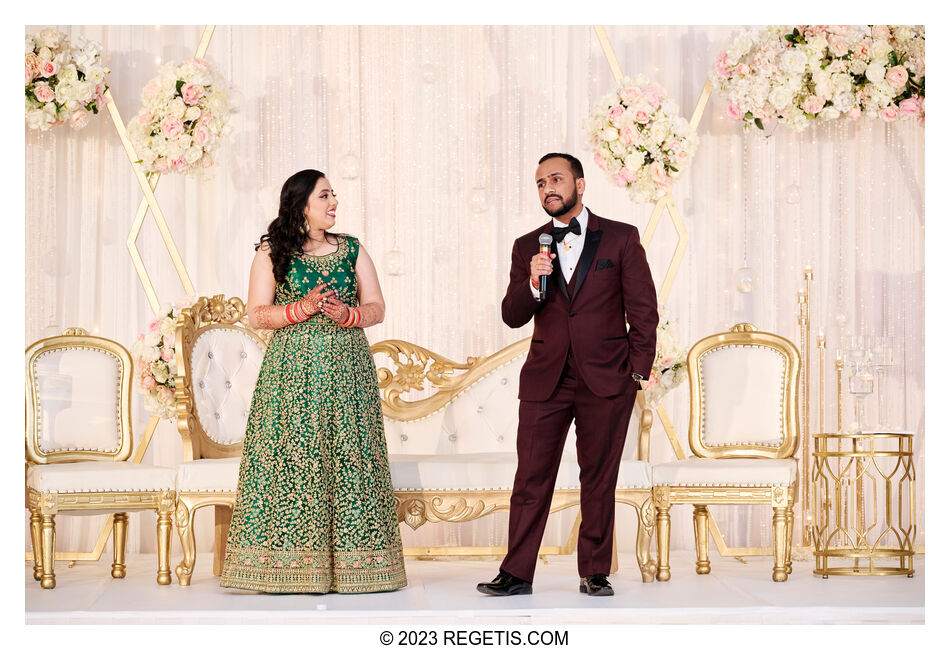 Palak and Sunny's Wedding A Weekend of Traditions and Love at Westfields Marriott in Chantilly, Virginia
NIKON Z 9
Shutter Speed Value : 1/160
Aperture Value : 4.0
ISO : 1600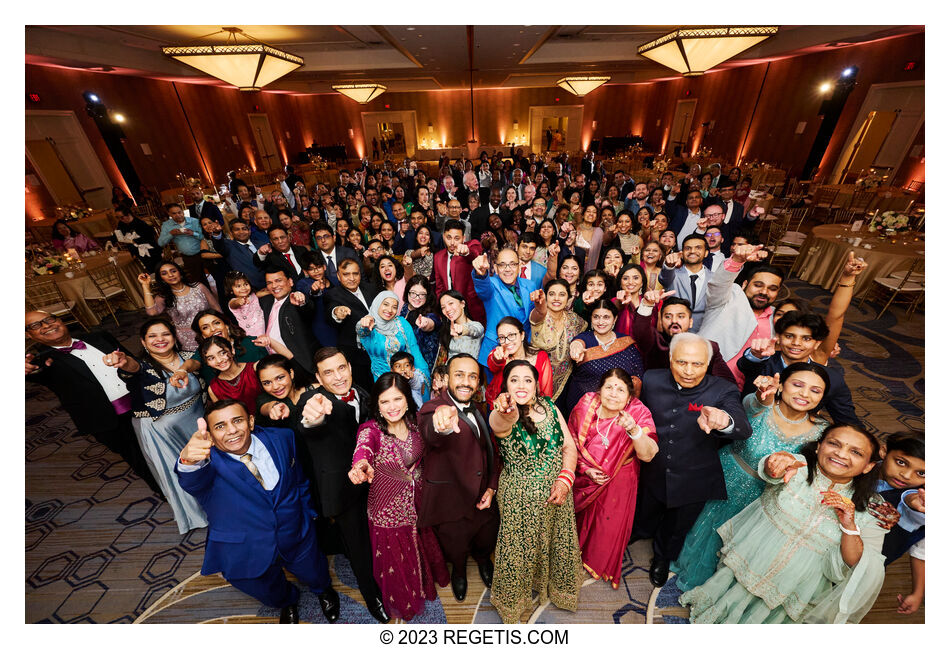 Palak and Sunny's Wedding A Weekend of Traditions and Love at Westfields Marriott in Chantilly, Virginia
NIKON Z 6_2
Shutter Speed Value : 1/60
Aperture Value : 8.0
ISO : 4000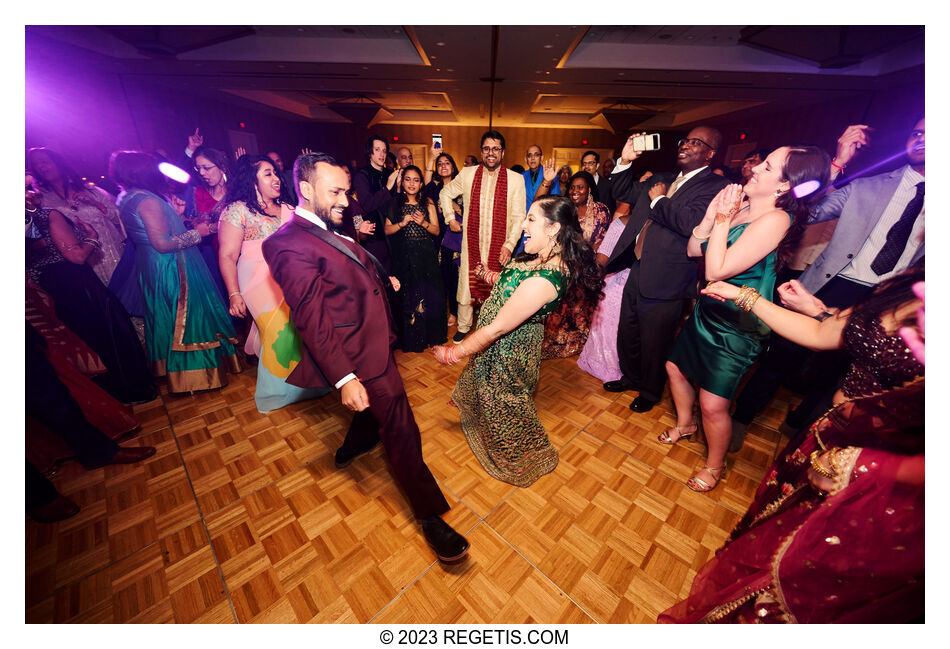 Palak and Sunny's Wedding A Weekend of Traditions and Love at Westfields Marriott in Chantilly, Virginia
NIKON Z 6_2
Shutter Speed Value : 1/50
Aperture Value : 4.0
ISO : 2500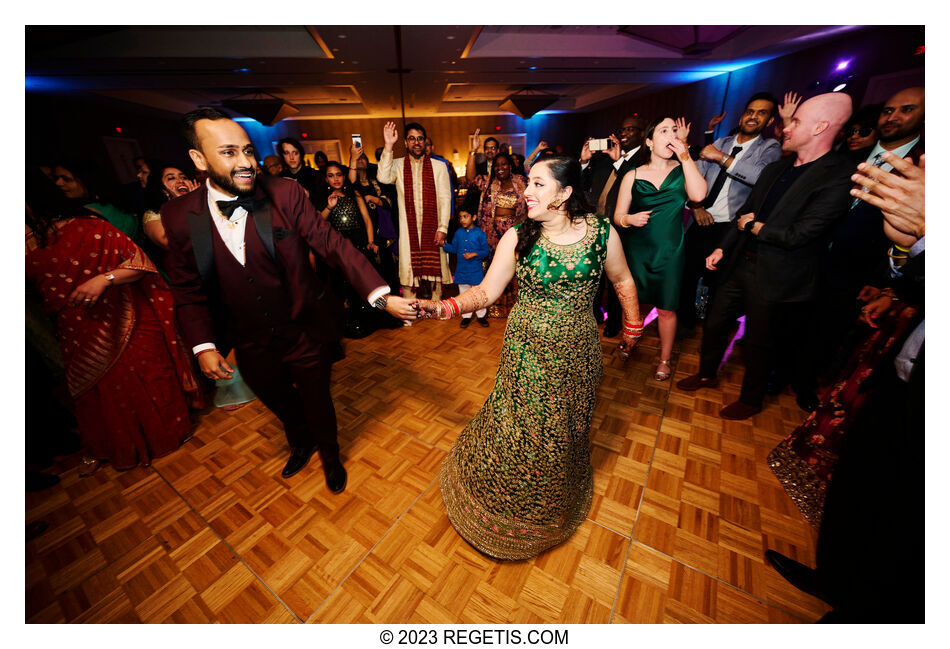 Palak and Sunny's Wedding A Weekend of Traditions and Love at Westfields Marriott in Chantilly, Virginia
NIKON Z 6_2
Shutter Speed Value : 1/60
Aperture Value : 4.0
ISO : 2500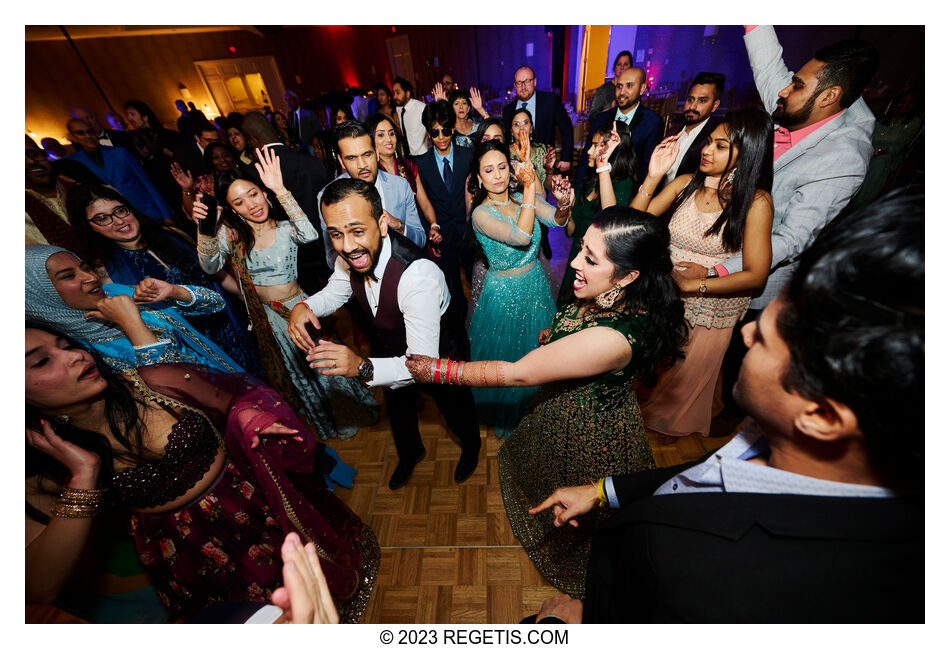 Palak and Sunny's Wedding A Weekend of Traditions and Love at Westfields Marriott in Chantilly, Virginia
NIKON Z 6_2
Shutter Speed Value : 1/60
Aperture Value : 4.0
ISO : 2500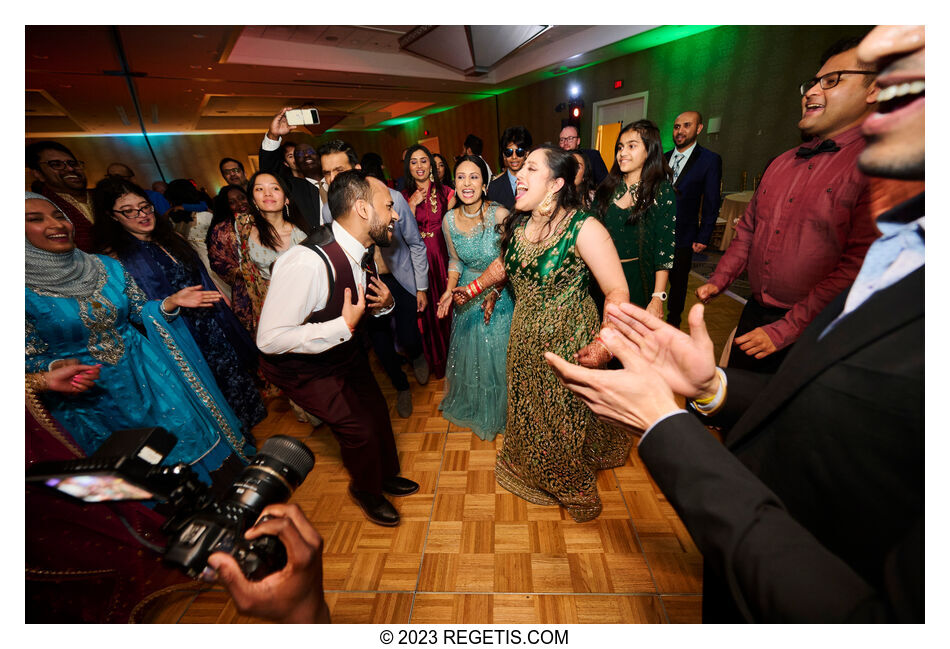 Palak and Sunny's Wedding A Weekend of Traditions and Love at Westfields Marriott in Chantilly, Virginia
NIKON Z 6_2
Shutter Speed Value : 1/60
Aperture Value : 4.0
ISO : 2500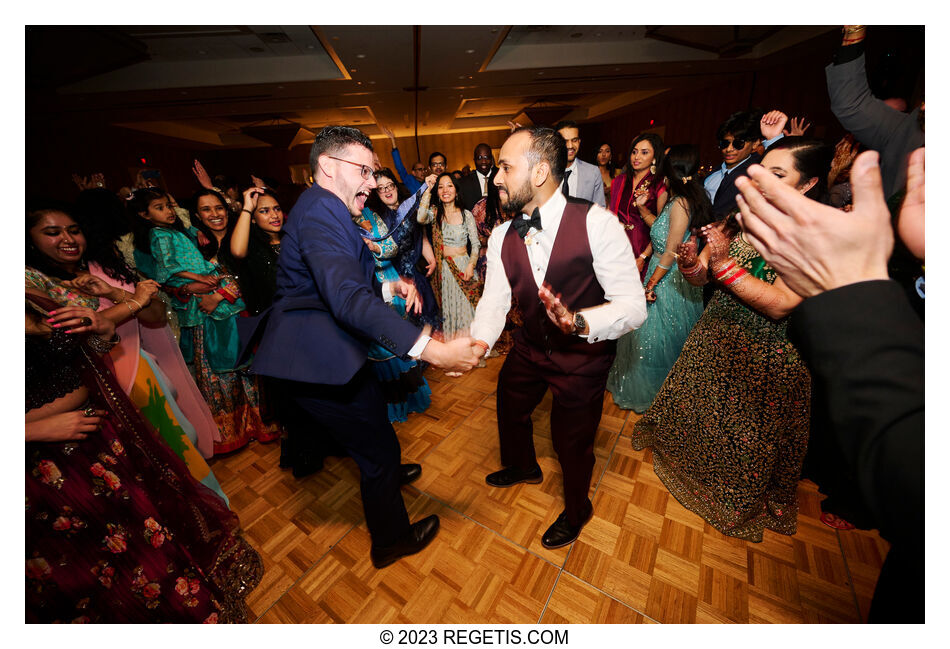 Palak and Sunny's Wedding A Weekend of Traditions and Love at Westfields Marriott in Chantilly, Virginia
NIKON Z 6_2
Shutter Speed Value : 1/60
Aperture Value : 4.0
ISO : 2500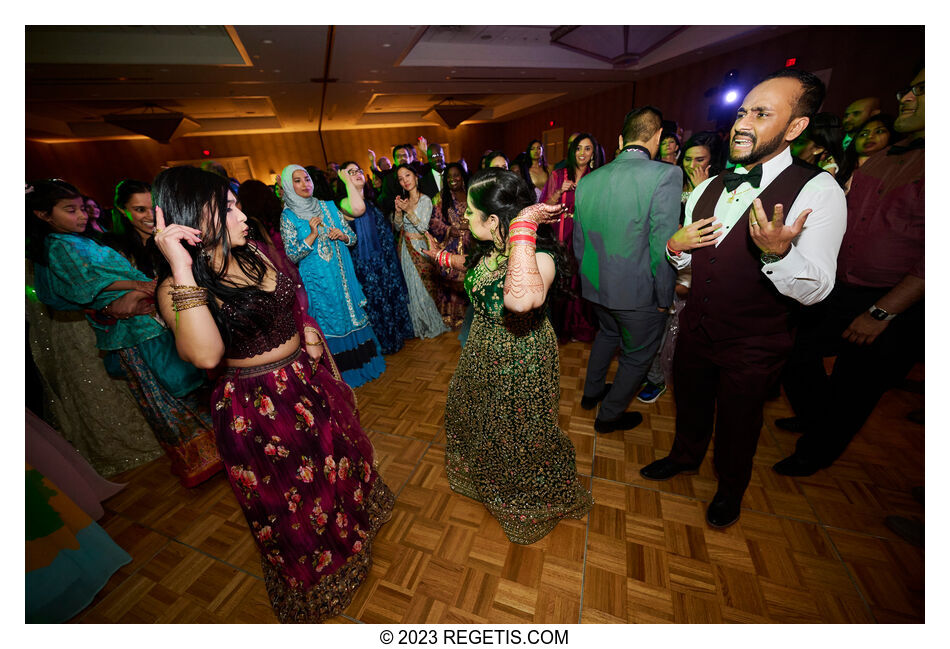 Palak and Sunny's Wedding A Weekend of Traditions and Love at Westfields Marriott in Chantilly, Virginia
NIKON Z 6_2
Shutter Speed Value : 1/60
Aperture Value : 4.0
ISO : 2500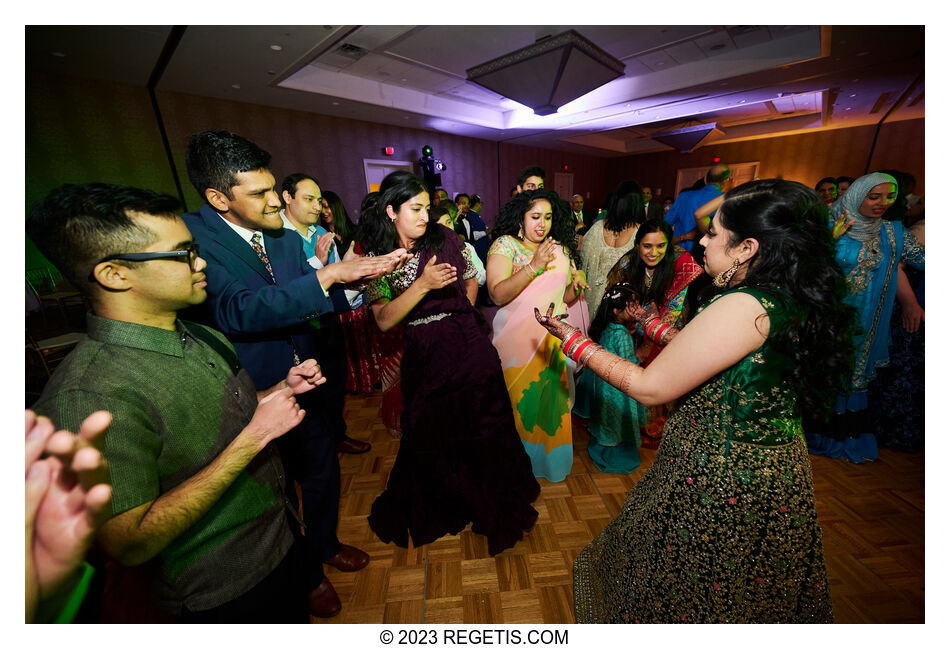 Palak and Sunny's Wedding A Weekend of Traditions and Love at Westfields Marriott in Chantilly, Virginia
NIKON Z 6_2
Shutter Speed Value : 1/60
Aperture Value : 4.0
ISO : 2500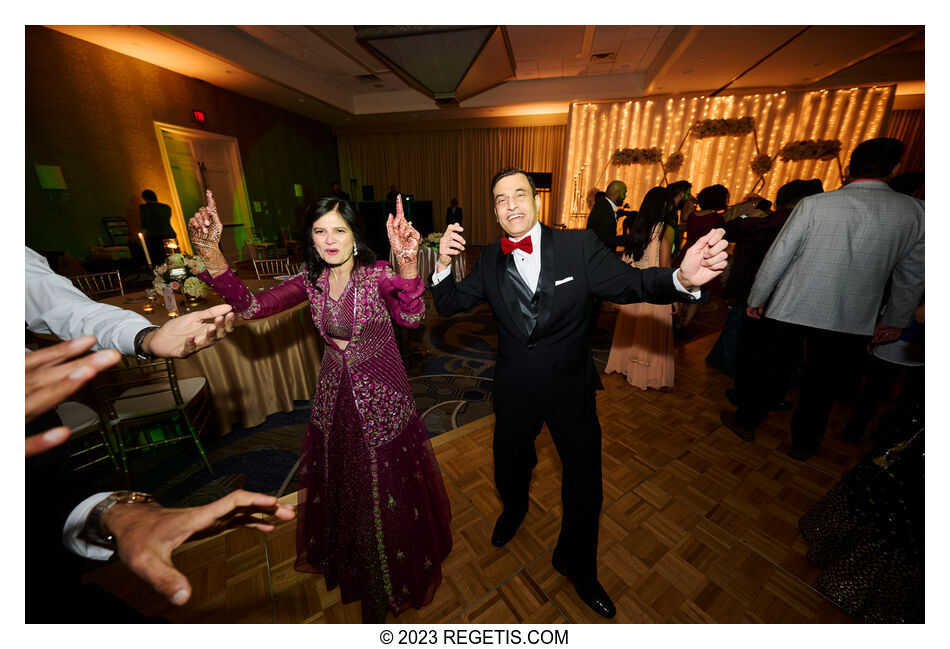 Palak and Sunny's Wedding A Weekend of Traditions and Love at Westfields Marriott in Chantilly, Virginia
NIKON Z 6_2
Shutter Speed Value : 1/30
Aperture Value : 4.0
ISO : 2500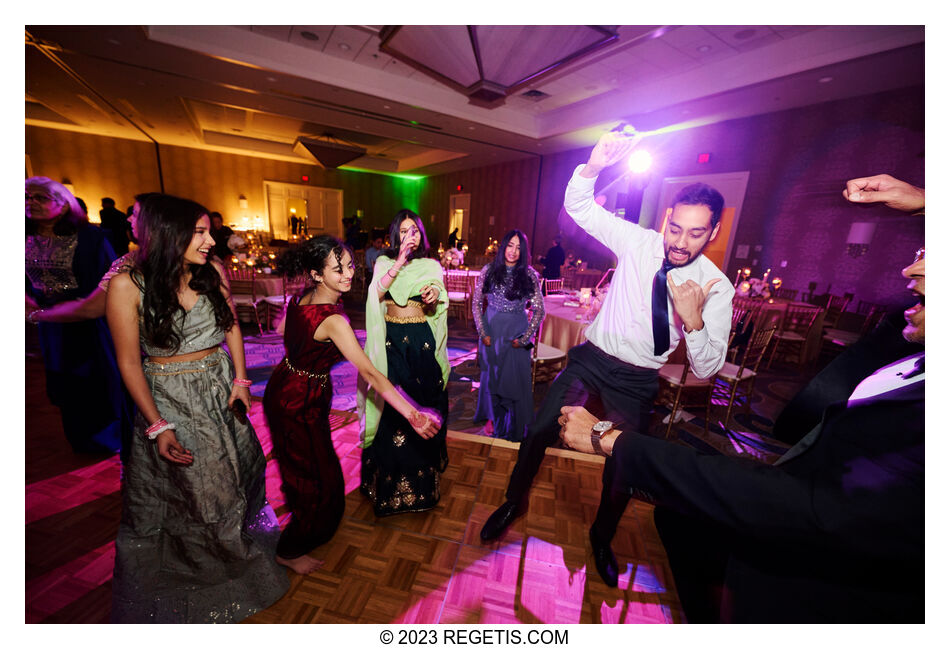 Palak and Sunny's Wedding A Weekend of Traditions and Love at Westfields Marriott in Chantilly, Virginia
NIKON Z 6_2
Shutter Speed Value : 1/30
Aperture Value : 4.0
ISO : 2500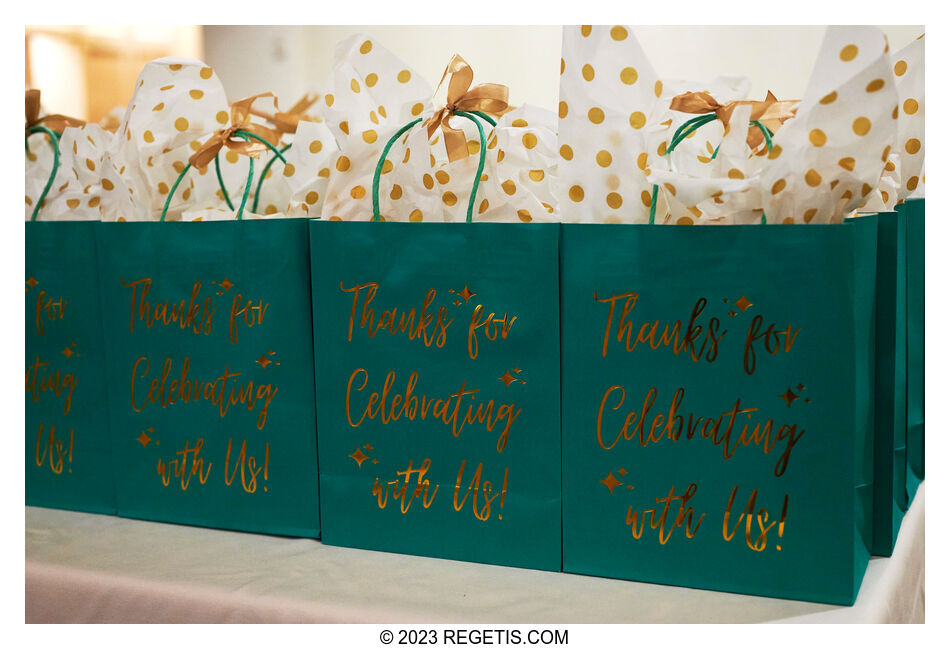 Palak and Sunny's Wedding A Weekend of Traditions and Love at Westfields Marriott in Chantilly, Virginia
NIKON Z 6
Shutter Speed Value : 1/100
Aperture Value : 4.0
ISO : 3200
Cameras and Lenses used to photograph Palak and Sunny's Wedding A Weekend of Traditions and Love at Westfields Marriott in Chantilly, Virginia
NIKON D5 ( NIKON CORPORATION )
NIKON Z 6( NIKON CORPORATION )
NIKON Z 6_2 ( NIKON CORPORATION )
NIKON Z 9 ( NIKON CORPORATION )
NIKKOR Z 14-30mm f/4 S ( NIKON CORPORATION )
NIKKOR Z 50mm f/1.8 S ( NIKON CORPORATION )
NIKKOR Z 70-200mm f/2.8 VR S ( NIKON CORPORATION )
Nikon AF-S NIKKOR 105mm f/1.4E ED ( NIKON CORPORATION )
Nikon AF-S NIKKOR 24-70mm f/2.8E ED VR ( NIKON CORPORATION )
Nikon AF-S NIKKOR 24-70mm f/2.8G ED ( NIKON CORPORATION )
Nikon AF-S NIKKOR 70-200mm f/2.8G ED VR II ( NIKON CORPORATION )
Nikon AF-S NIKKOR 85mm f/1.4G ( NIKON CORPORATION )
Nikon AF-S VR Micro-Nikkor 105mm f/2.8G IF-ED ( NIKON CORPORATION )