Sunny and Payal – A Blend of Two Faiths, Infinite Smiles, and the Power of Choices
Venue Location: The Mayflower Hotel, Autograph Collection, 1127 Connecticut Ave NW, Washington, DC 20036
The Prelude: Every Interaction Matters
From the get-go, Sunny was diligent about keeping us in the loop throughout their wedding planning journey. This is the level of involvement and passion we appreciate, as it showcases the significance of our role in capturing their day. We field over 125 inquiries every year, but we commit to only 20-25 weddings, ensuring that we give each event the unique attention it deserves. Couples like Sunny and Payal reiterate why this meticulous approach is crucial—they care about details just as much as we do.
The Power of Choice
Our business thrives on the relationship we share with our couples, one built on trust and mutual respect. We often offer wedding planning advice culled from our rich experience, knowing that our clients value this additional layer of support. The choices Sunny and Payal made resonated deeply with us—like prioritizing family and heeding the details—traits we find common amongst our beloved clients.
A Celebration of Two Faiths
Sunny and Payal's wedding was an elegant dance of traditions, seamlessly blending Christian and Hindu faiths. The festivities commenced at Sunny's family church, where they've been active members for years. Witnessing their love blessed and sealed in a place that's steeped in personal history was genuinely moving. Later, the Mayflower Hotel in Washington D.C. served as the backdrop for their Hindu ceremony. The room was electric, filled with the scent of traditional incense and the sounds of ancient Hindu chants.
A Reception to Remember
The reception that followed was nothing short of magical. Speeches flowed naturally, each filled with heartfelt emotions that were impossible to ignore. As the words echoed around the room, it was easy to see that Sunny hung onto every syllable. These moments of vulnerability and love are why we do what we do. Plus, the presence of past clients who took the time to share their love for us was the cherry on top—a reminder that our work leaves a lasting impact.
Vendor Praise
We would like to take a moment to acknowledge the phenomenal team that helped bring Sunny and Payal's dream wedding to life.
Planner: A Fine Fête, Rachael Keyl
📸 Instagram: @afinefeteventsdc
Venue: The Mayflower, Melissa Metheny
📸 Instagram: @themayflowerhoteldc
Photographer: The Regeti's, Amy & Srinu
📸 Instagram: @theregetis
Videographer: Diego Stuart Films
📸 Instagram: @diegostuartfilms
Caterer: Bombay Tandoor
📸 Instagram: @bombaytandoor
DJ: M4U Events, Pooja Gandi
📸 Instagram: @m4uevents
Decor: Event Envy, Amina
📸 Instagram: @dcenvy
Dancefloor Wrap: Signature Design, Mahsa
📸 Instagram: @signaturedesigns.dmv
Hair and Makeup: Salon SBS, Swati Vig
📸 Instagram: @salonsbs
Henna: Naseem's Henna
📸 Instagram: @naseemshenna
Saree Draper: Khadija Choudhry
📸 Instagram: @kc_style_1
Thank you, Sunny and Payal, for making us a part of your beautiful journey. Your smiles were our greatest reward, and your happiness is a memory we will cherish.
Warm regards,
Amy and Srinu,
A few sample images from Sunny and Payal – A Blend of Two Faiths, Infinite Smiles, and the Power of Choices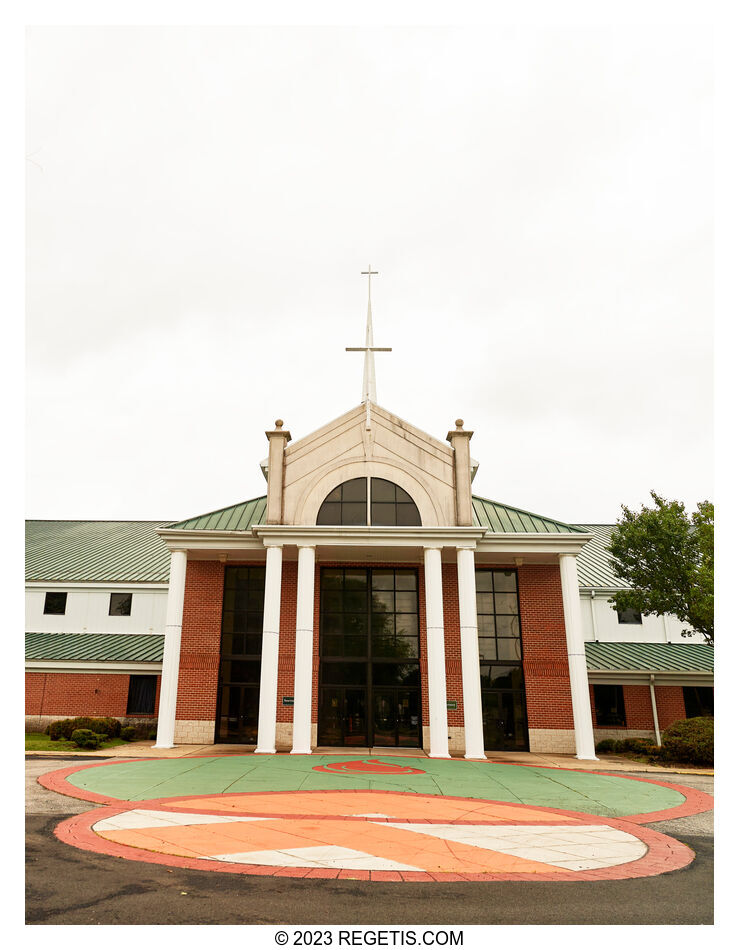 Sunny and Payal – A Blend of Two Faiths, Infinite Smiles, and the Power of Choices
NIKON D5
Shutter Speed Value : 1/800
Aperture Value : 5.6
ISO : 100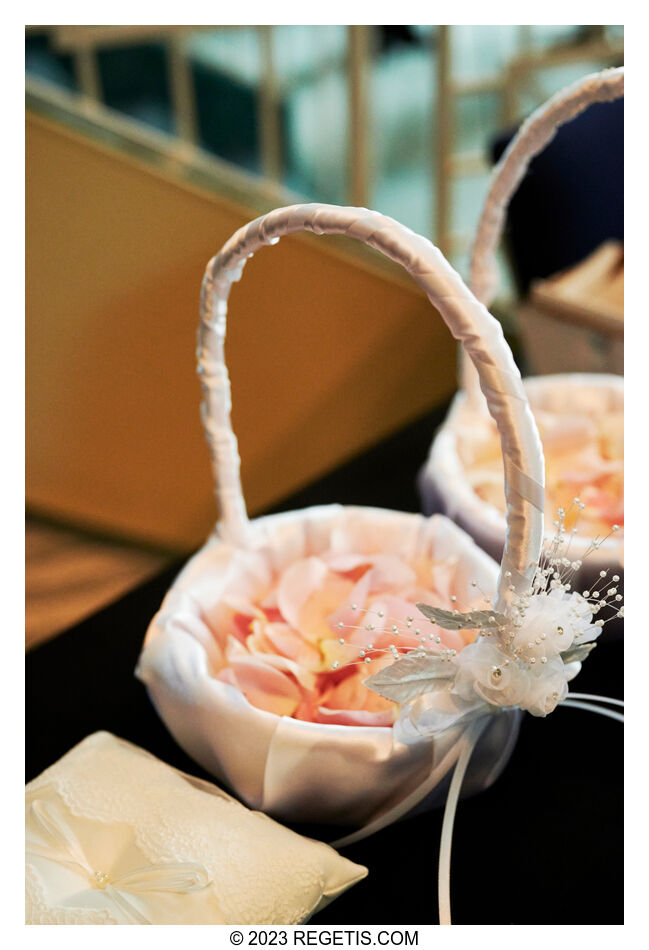 Sunny and Payal – A Blend of Two Faiths, Infinite Smiles, and the Power of Choices
NIKON Z 6
Shutter Speed Value : 1/640
Aperture Value : 2.8
ISO : 3200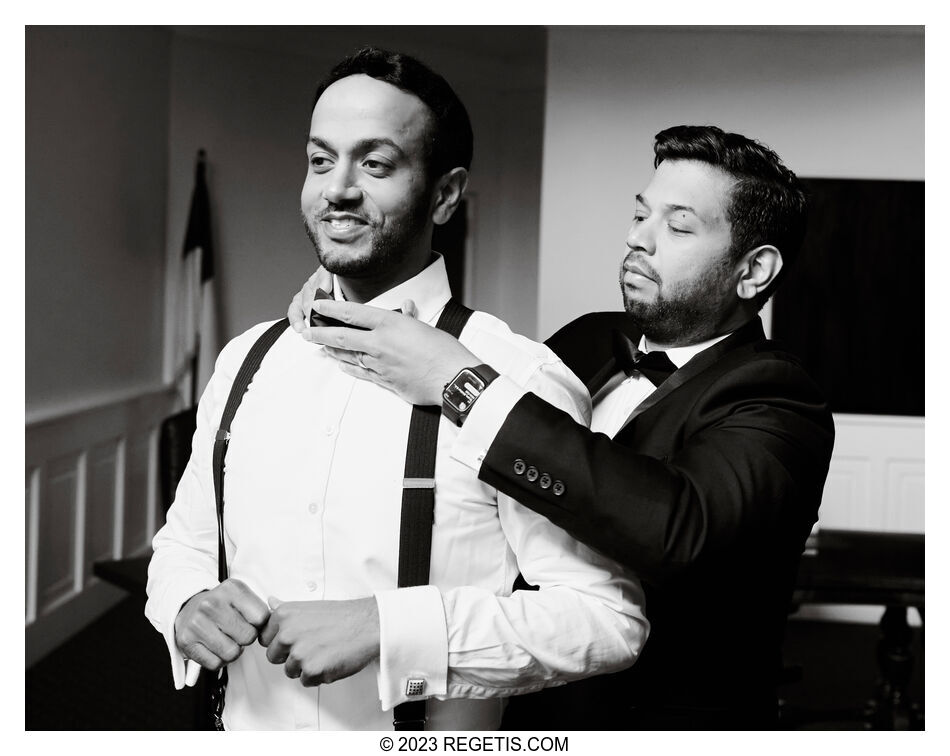 Sunny and Payal – A Blend of Two Faiths, Infinite Smiles, and the Power of Choices
NIKON D5
Shutter Speed Value : 1/200
Aperture Value : 4.0
ISO : 3200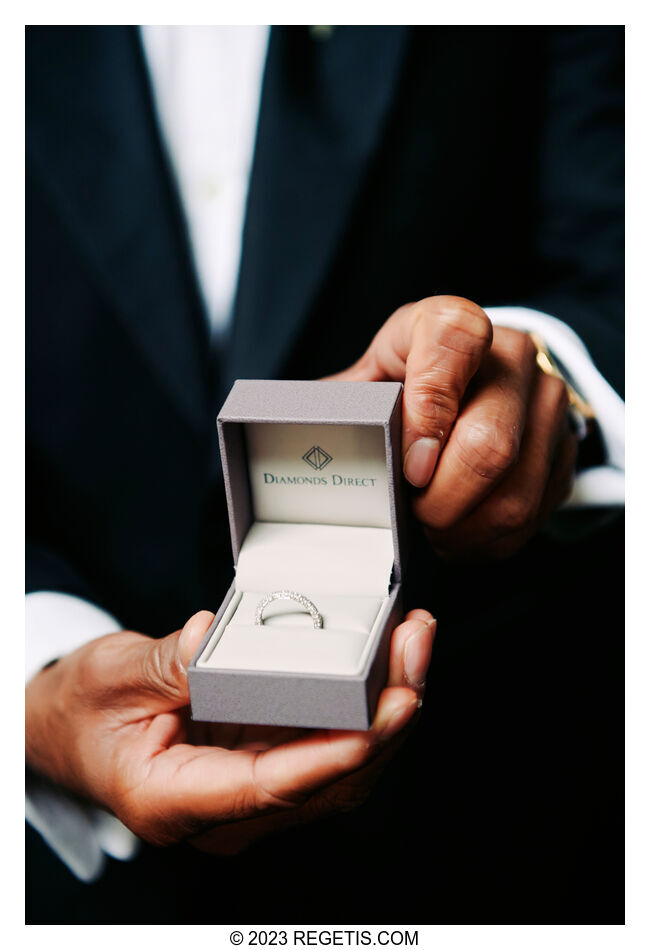 Sunny and Payal – A Blend of Two Faiths, Infinite Smiles, and the Power of Choices
NIKON D5
Shutter Speed Value : 1/200
Aperture Value : 4.0
ISO : 3200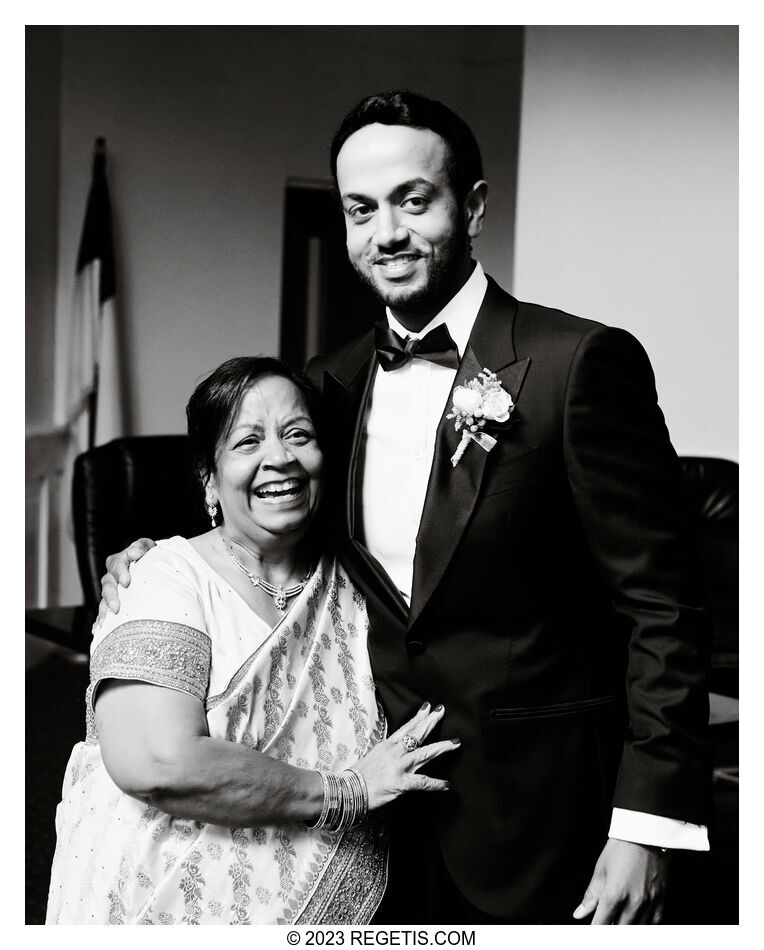 Sunny and Payal – A Blend of Two Faiths, Infinite Smiles, and the Power of Choices
NIKON D5
Shutter Speed Value : 1/160
Aperture Value : 4.0
ISO : 3200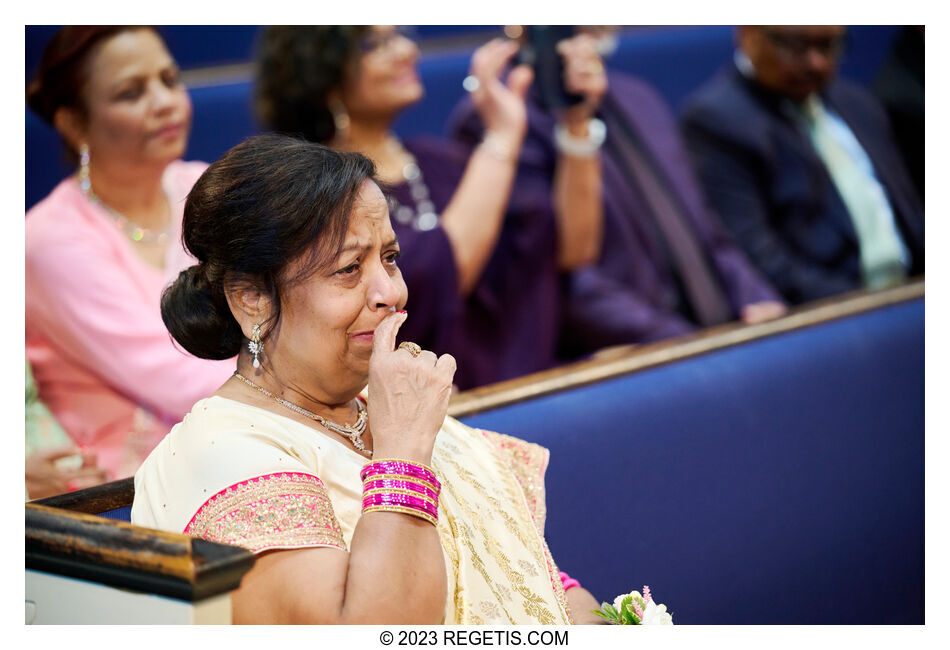 Sunny and Payal – A Blend of Two Faiths, Infinite Smiles, and the Power of Choices
NIKON Z 9
Shutter Speed Value : 1/50
Aperture Value : 2.8
ISO : 1600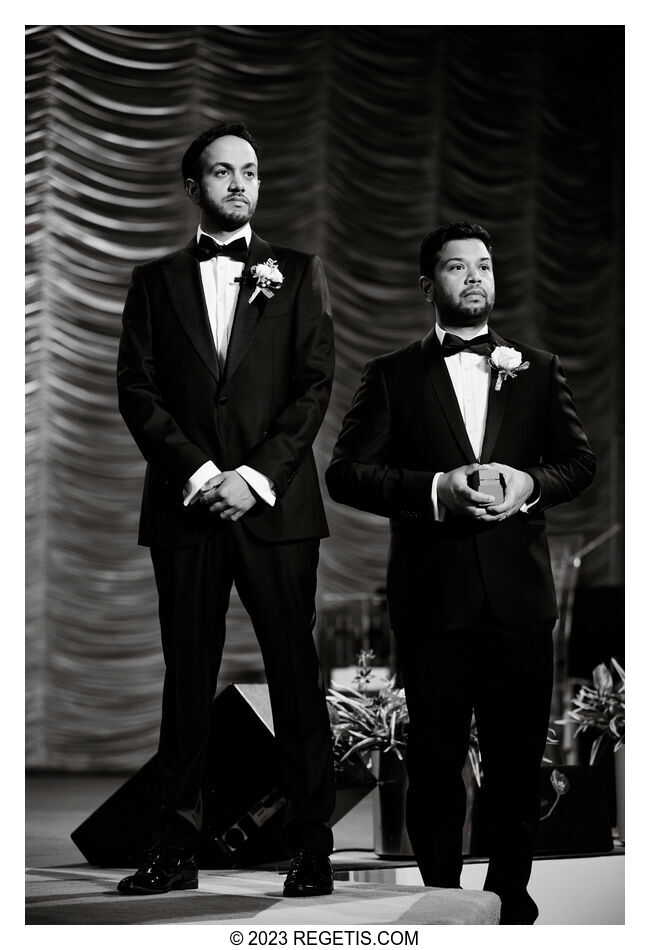 Sunny and Payal – A Blend of Two Faiths, Infinite Smiles, and the Power of Choices
NIKON Z 9
Shutter Speed Value : 1/200
Aperture Value : 2.8
ISO : 1600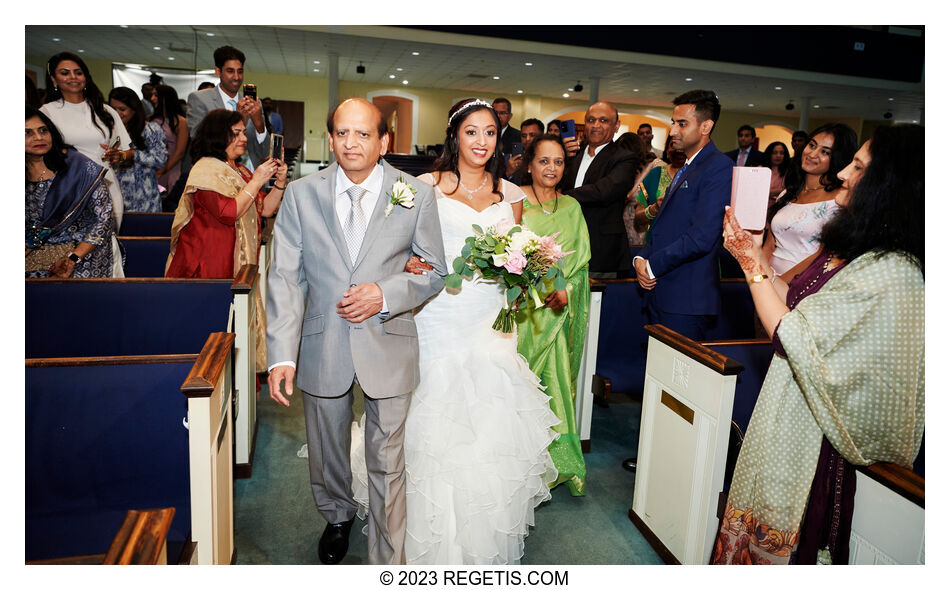 Sunny and Payal – A Blend of Two Faiths, Infinite Smiles, and the Power of Choices
NIKON D5
Shutter Speed Value : 1/200
Aperture Value : 3.2
ISO : 3200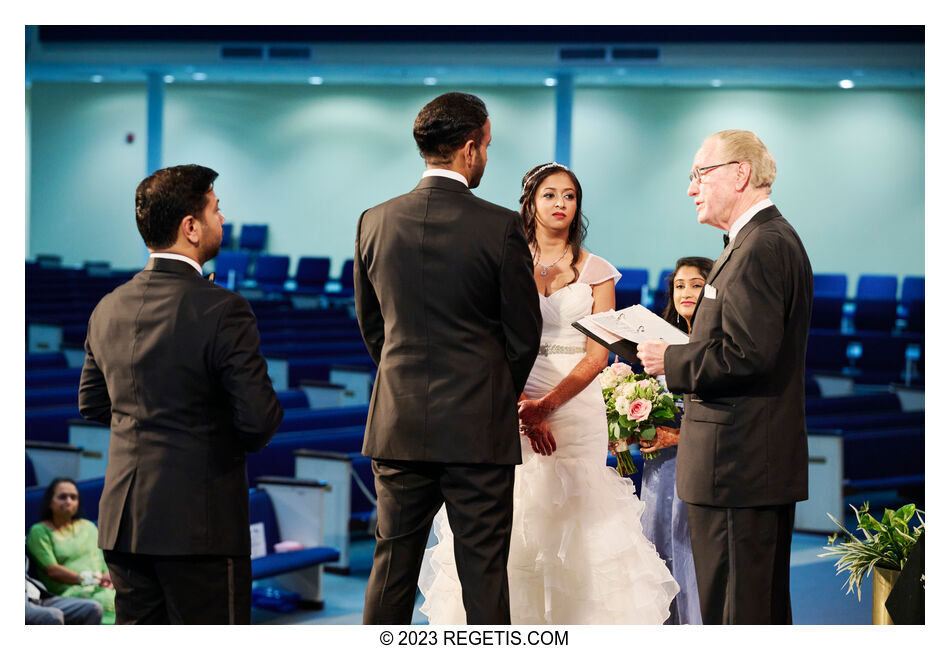 Sunny and Payal – A Blend of Two Faiths, Infinite Smiles, and the Power of Choices
NIKON Z 9
Shutter Speed Value : 1/125
Aperture Value : 4.0
ISO : 3200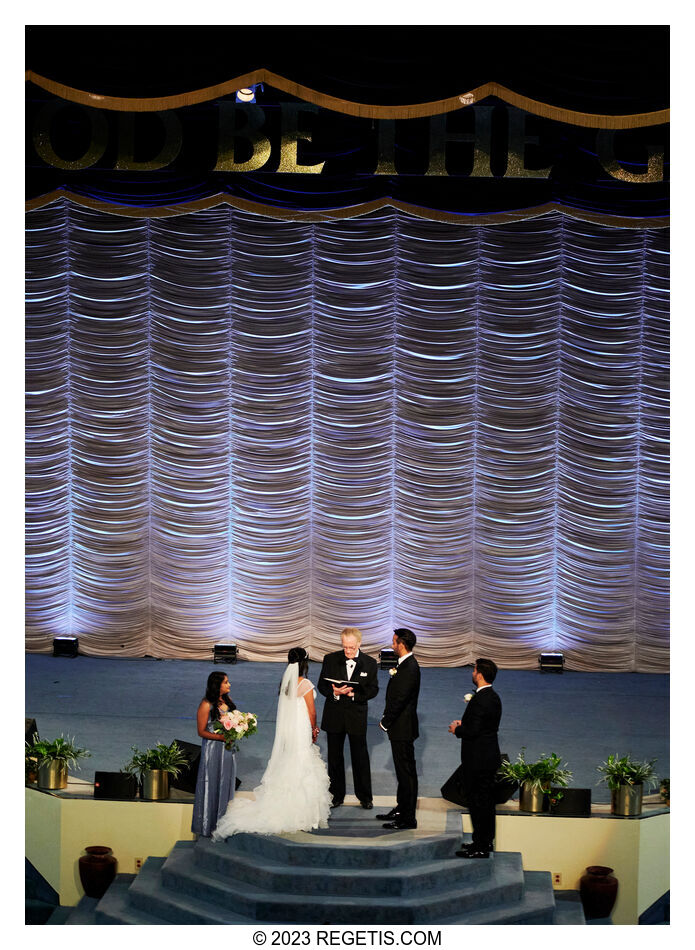 Sunny and Payal – A Blend of Two Faiths, Infinite Smiles, and the Power of Choices
NIKON Z 6
Shutter Speed Value : 1/500
Aperture Value : 3.2
ISO : 3200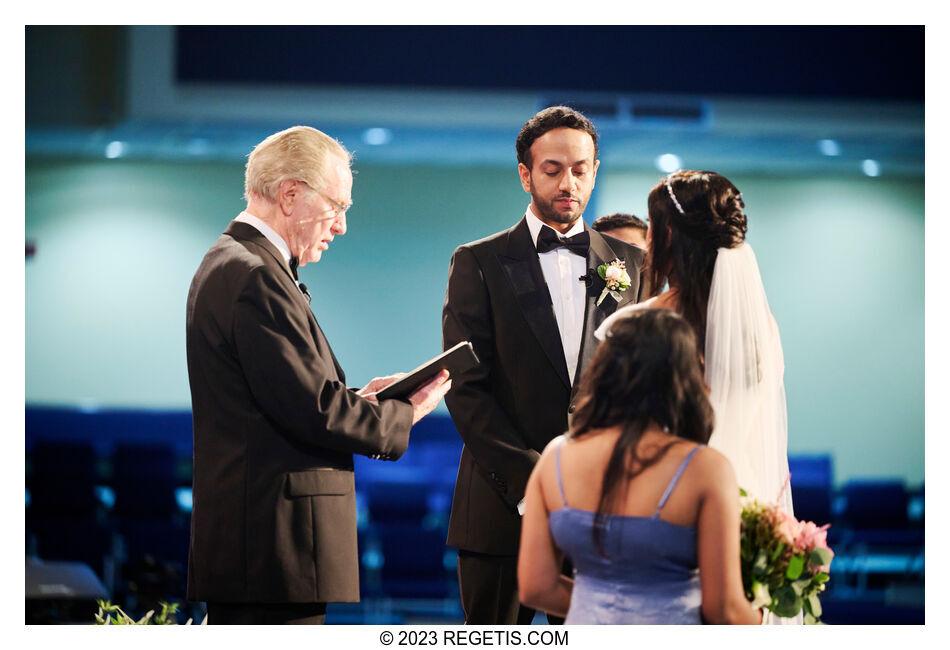 Sunny and Payal – A Blend of Two Faiths, Infinite Smiles, and the Power of Choices
NIKON Z 9
Shutter Speed Value : 1/125
Aperture Value : 3.2
ISO : 3200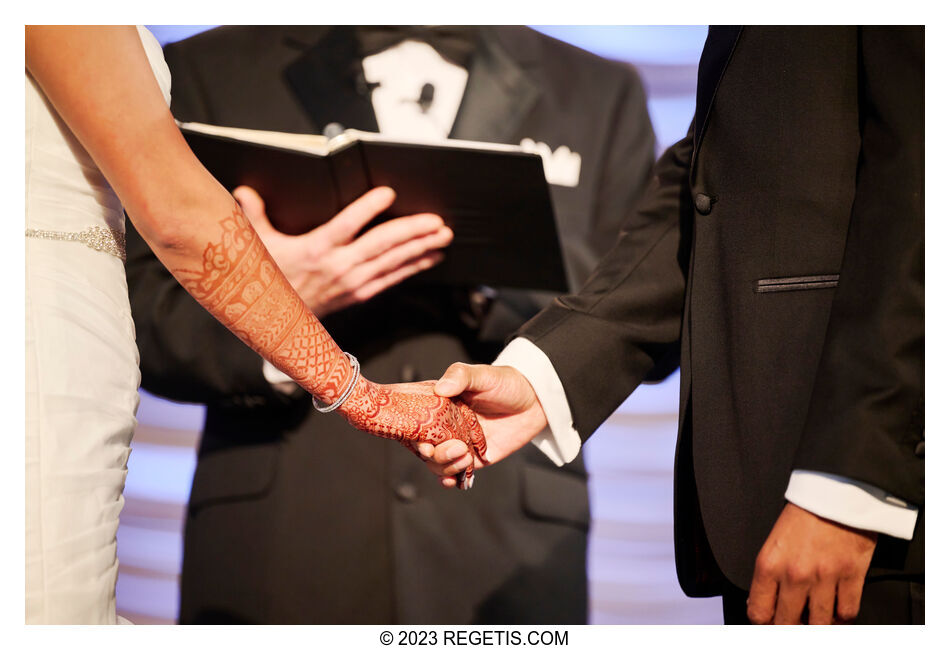 Sunny and Payal – A Blend of Two Faiths, Infinite Smiles, and the Power of Choices
NIKON Z 9
Shutter Speed Value : 1/100
Aperture Value : 2.8
ISO : 1600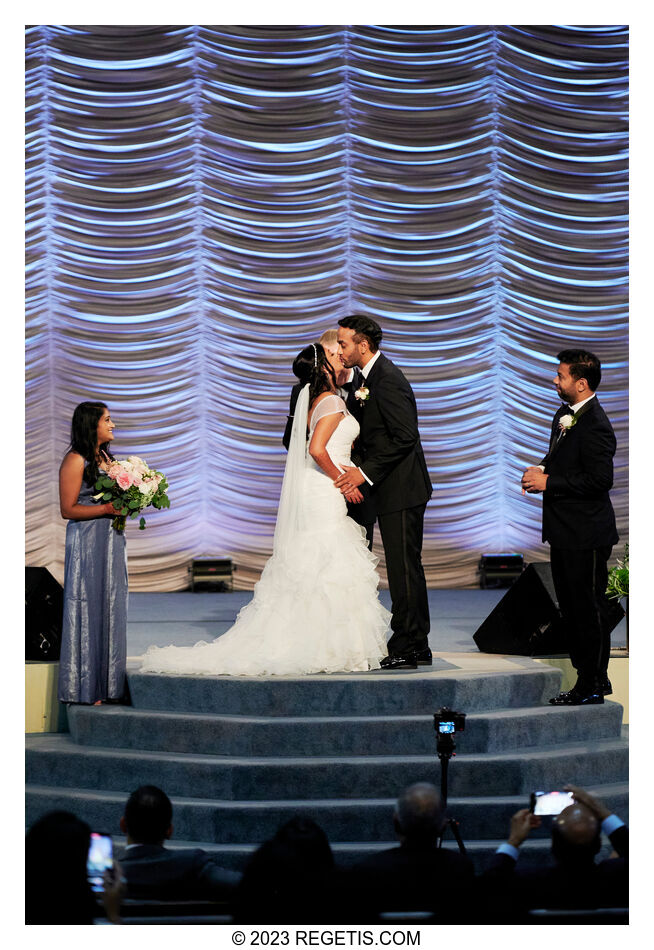 Sunny and Payal – A Blend of Two Faiths, Infinite Smiles, and the Power of Choices
NIKON Z 6
Shutter Speed Value : 1/640
Aperture Value : 3.2
ISO : 3200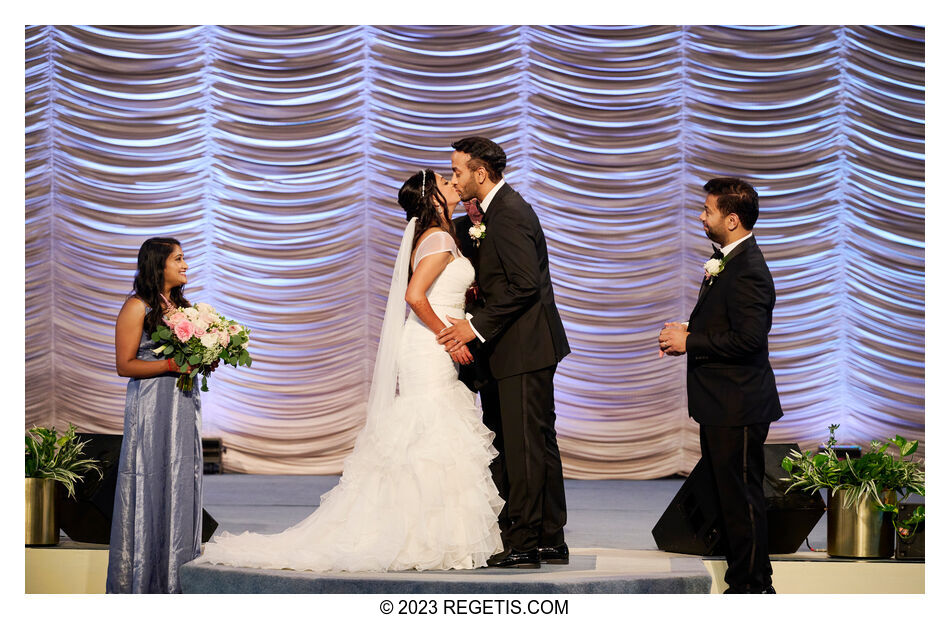 Sunny and Payal – A Blend of Two Faiths, Infinite Smiles, and the Power of Choices
NIKON Z 9
Shutter Speed Value : 1/125
Aperture Value : 4.0
ISO : 1600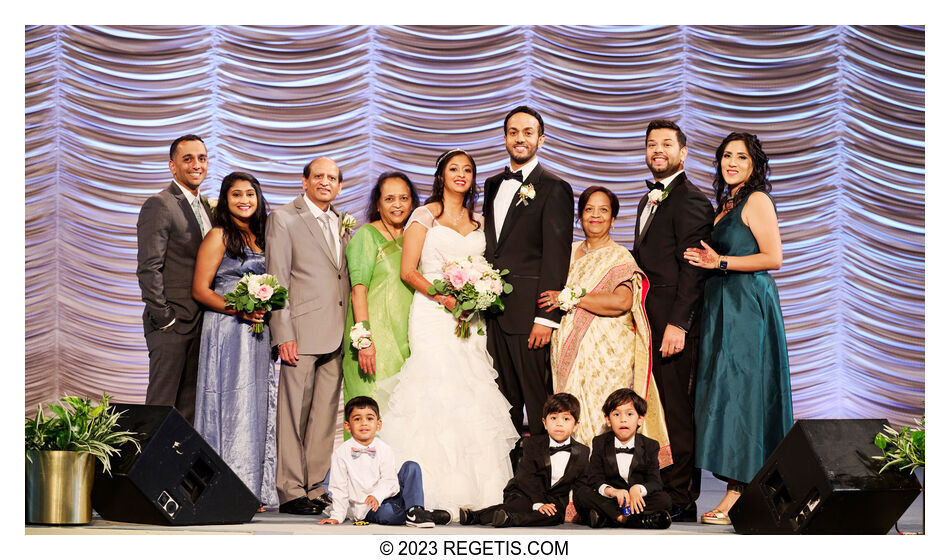 Sunny and Payal – A Blend of Two Faiths, Infinite Smiles, and the Power of Choices
NIKON Z 9
Shutter Speed Value : 1/125
Aperture Value : 4.0
ISO : 1600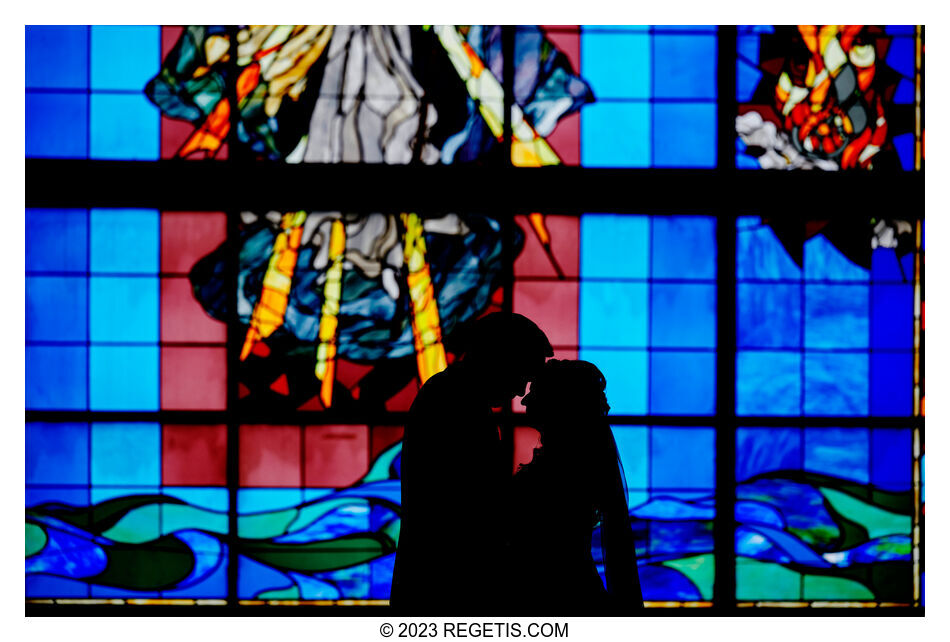 Sunny and Payal – A Blend of Two Faiths, Infinite Smiles, and the Power of Choices
NIKON Z 9
Shutter Speed Value : 1/2000
Aperture Value : 4.0
ISO : 640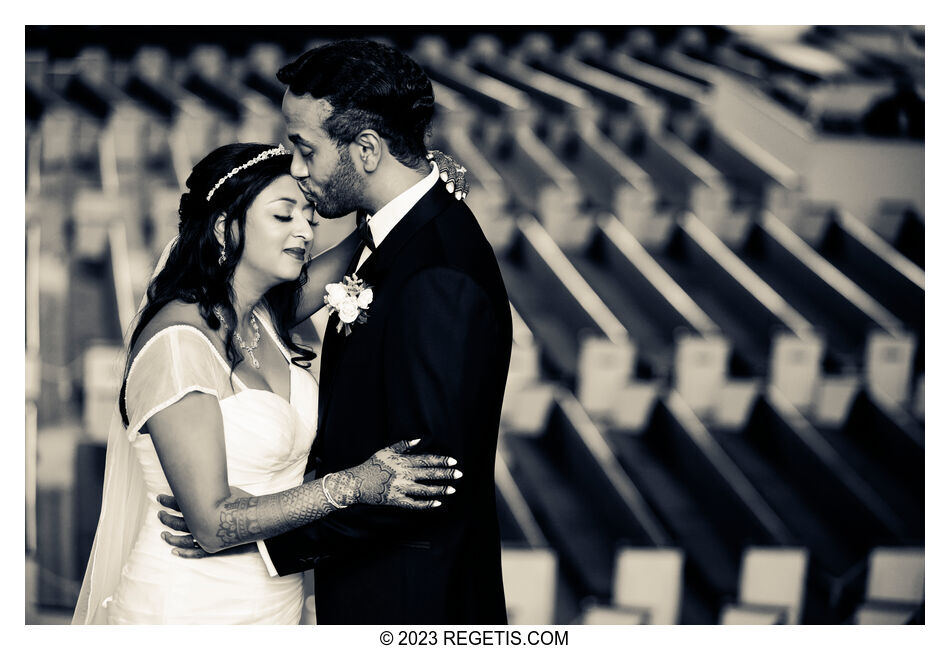 Sunny and Payal – A Blend of Two Faiths, Infinite Smiles, and the Power of Choices
NIKON Z 9
Shutter Speed Value : 1/100
Aperture Value : 3.2
ISO : 2000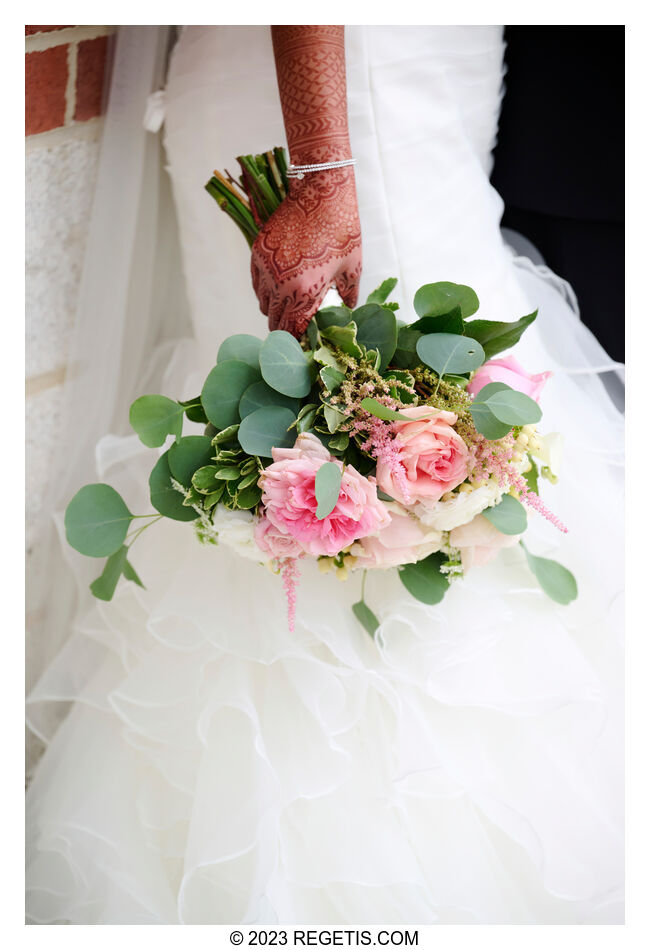 Sunny and Payal – A Blend of Two Faiths, Infinite Smiles, and the Power of Choices
NIKON Z 9
Shutter Speed Value : 1/640
Aperture Value : 4.0
ISO : 640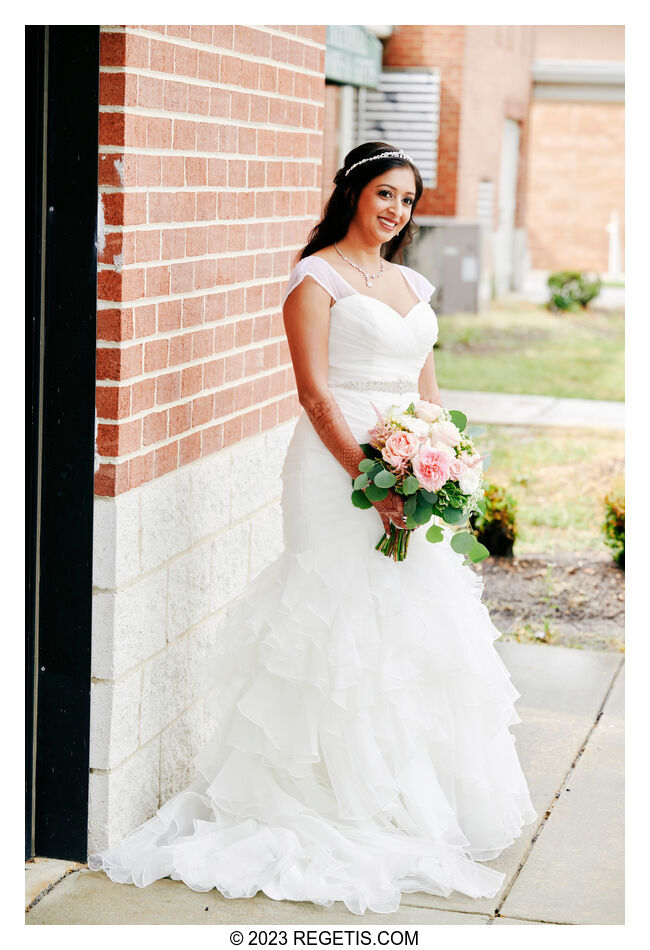 Sunny and Payal – A Blend of Two Faiths, Infinite Smiles, and the Power of Choices
NIKON Z 9
Shutter Speed Value : 1/640
Aperture Value : 4.0
ISO : 640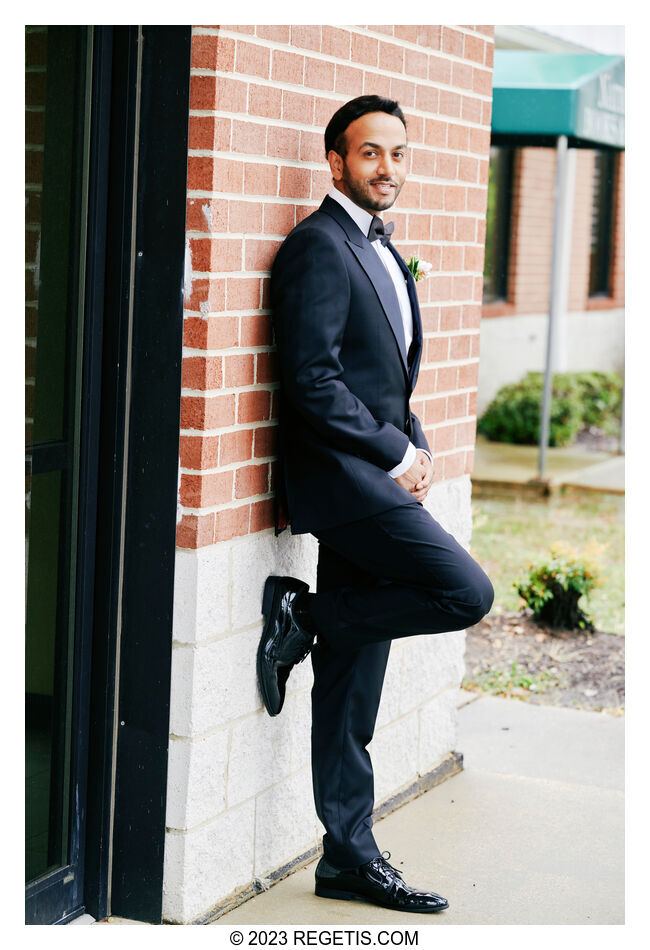 Sunny and Payal – A Blend of Two Faiths, Infinite Smiles, and the Power of Choices
NIKON Z 9
Shutter Speed Value : 1/640
Aperture Value : 4.0
ISO : 640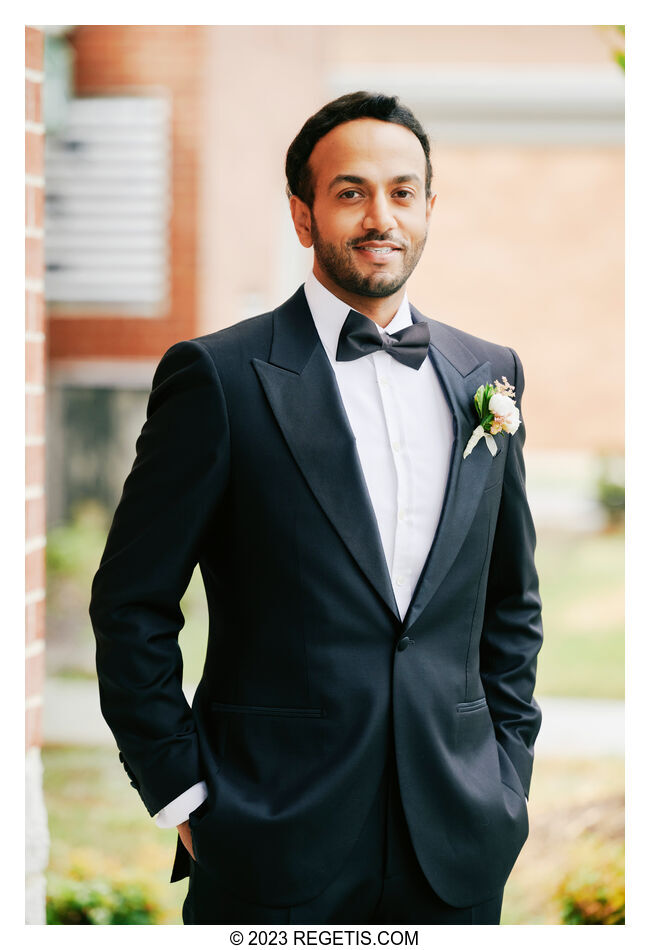 Sunny and Payal – A Blend of Two Faiths, Infinite Smiles, and the Power of Choices
NIKON Z 9
Shutter Speed Value : 1/640
Aperture Value : 4.0
ISO : 640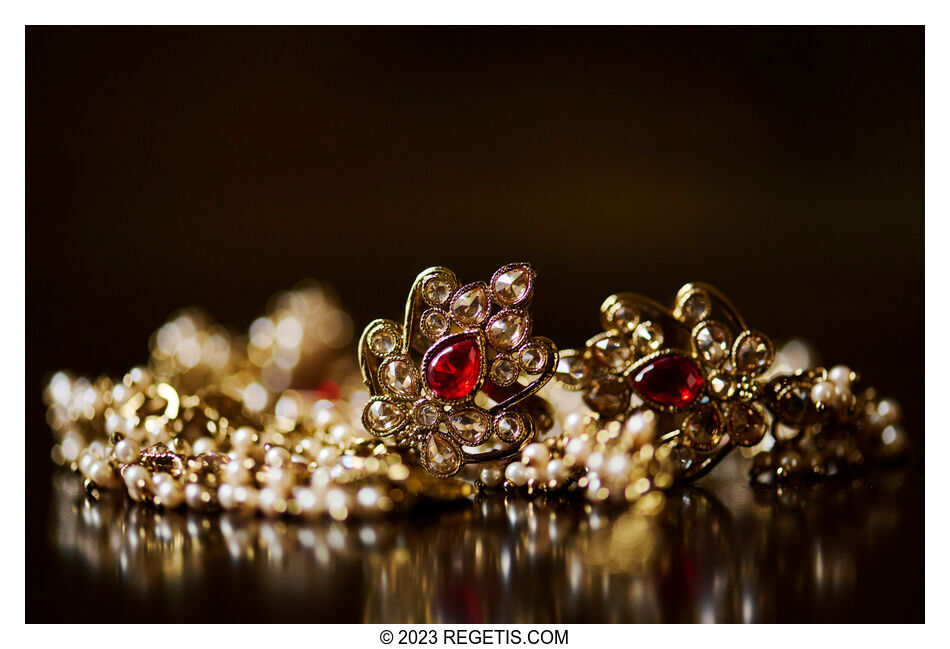 Sunny and Payal – A Blend of Two Faiths, Infinite Smiles, and the Power of Choices
NIKON Z 6_2
Shutter Speed Value : 1/125
Aperture Value : 4.0
ISO : 3200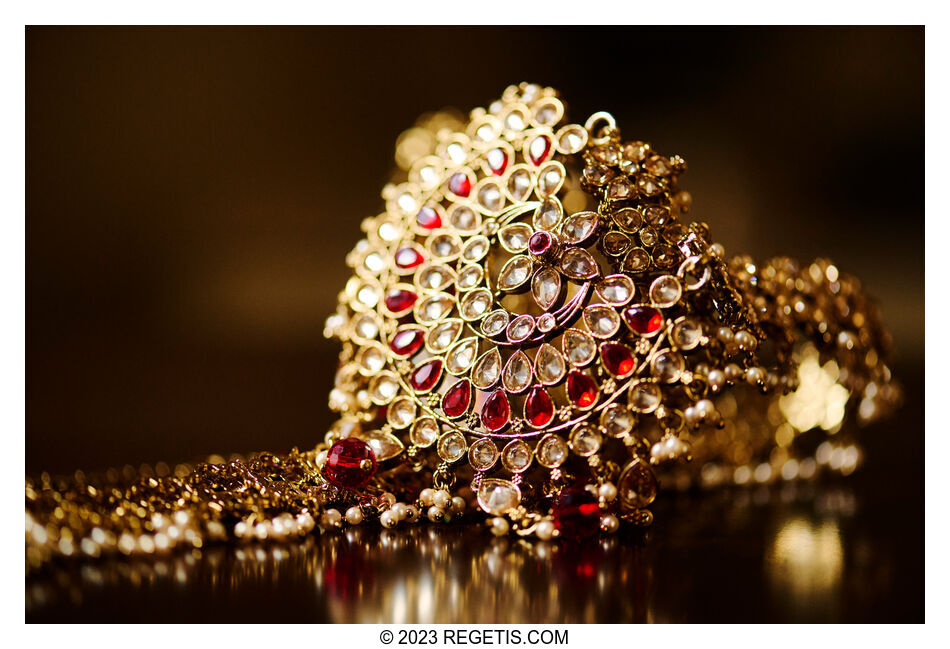 Sunny and Payal – A Blend of Two Faiths, Infinite Smiles, and the Power of Choices
NIKON Z 6_2
Shutter Speed Value : 1/125
Aperture Value : 4.0
ISO : 3200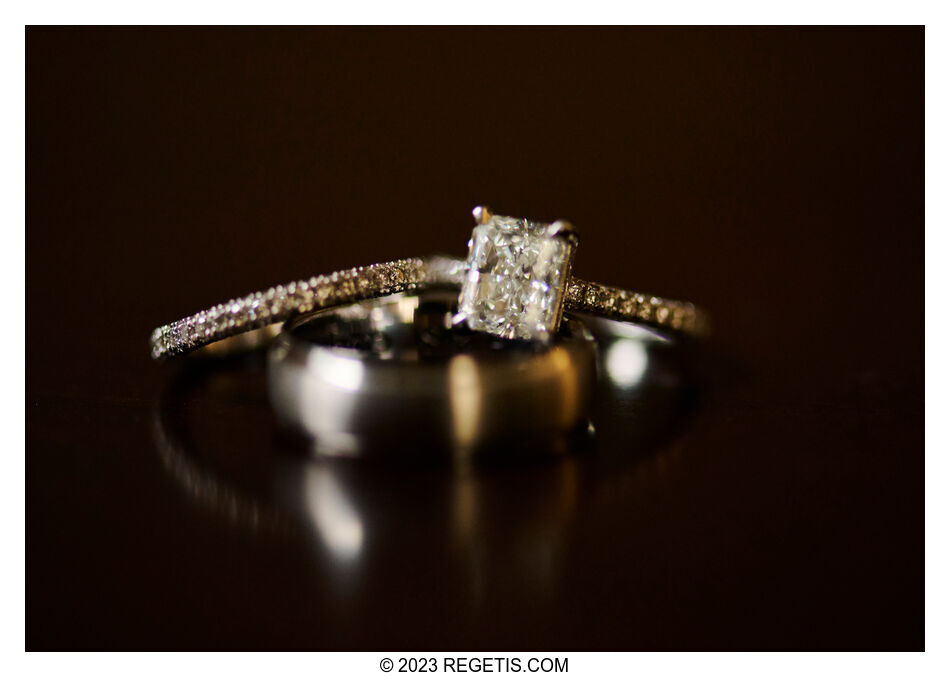 Sunny and Payal – A Blend of Two Faiths, Infinite Smiles, and the Power of Choices
NIKON Z 6_2
Shutter Speed Value : 1/125
Aperture Value : 4.0
ISO : 3200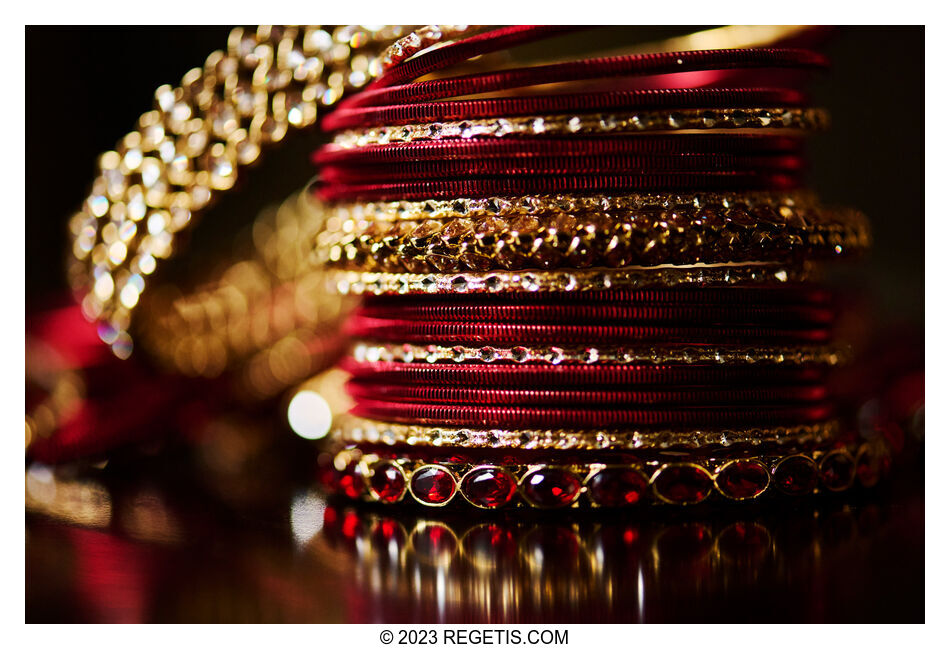 Sunny and Payal – A Blend of Two Faiths, Infinite Smiles, and the Power of Choices
NIKON Z 6_2
Shutter Speed Value : 1/125
Aperture Value : 4.0
ISO : 3200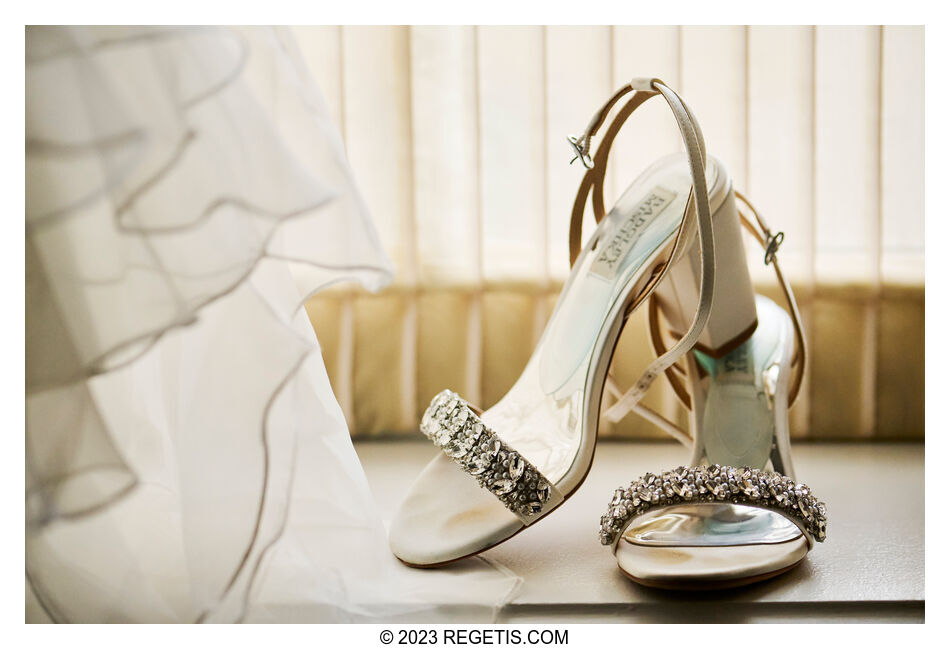 Sunny and Payal – A Blend of Two Faiths, Infinite Smiles, and the Power of Choices
NIKON Z 6_2
Shutter Speed Value : 1/320
Aperture Value : 5.6
ISO : 3200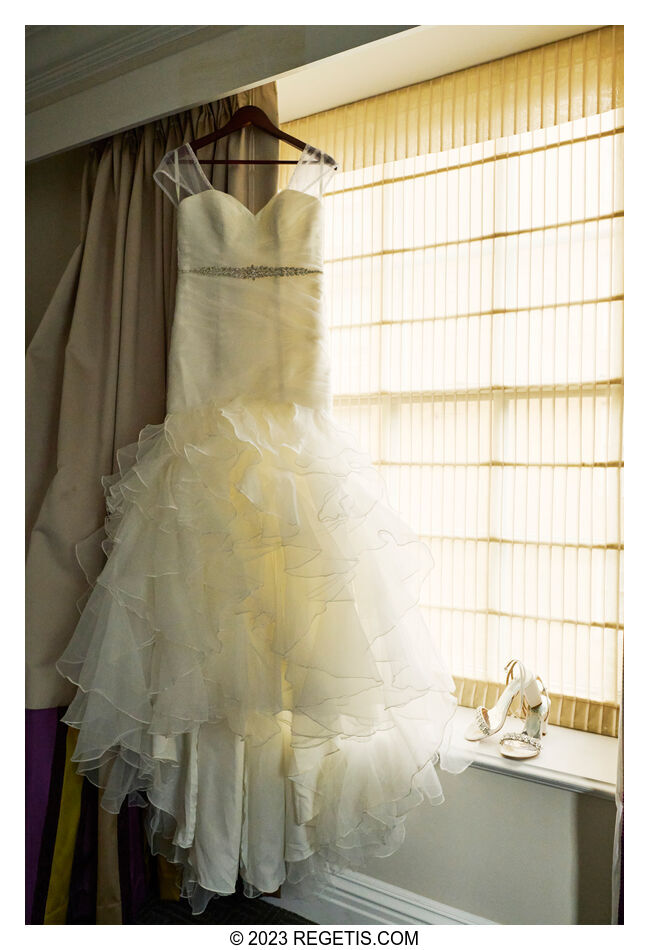 Sunny and Payal – A Blend of Two Faiths, Infinite Smiles, and the Power of Choices
NIKON Z 6_2
Shutter Speed Value : 1/160
Aperture Value : 5.6
ISO : 3200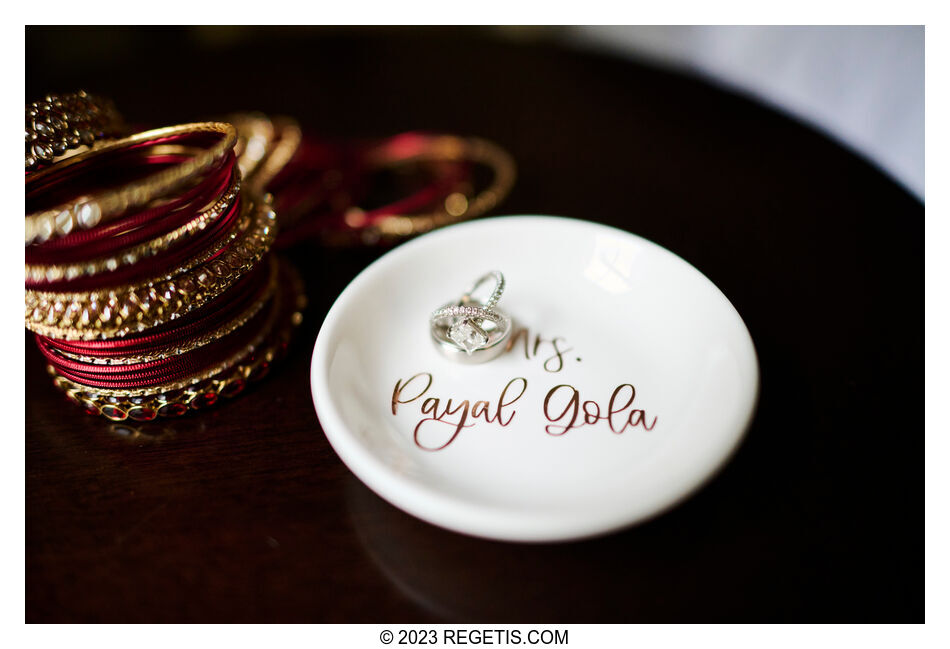 Sunny and Payal – A Blend of Two Faiths, Infinite Smiles, and the Power of Choices
NIKON Z 6_2
Shutter Speed Value : 1/1600
Aperture Value : 1.4
ISO : 3200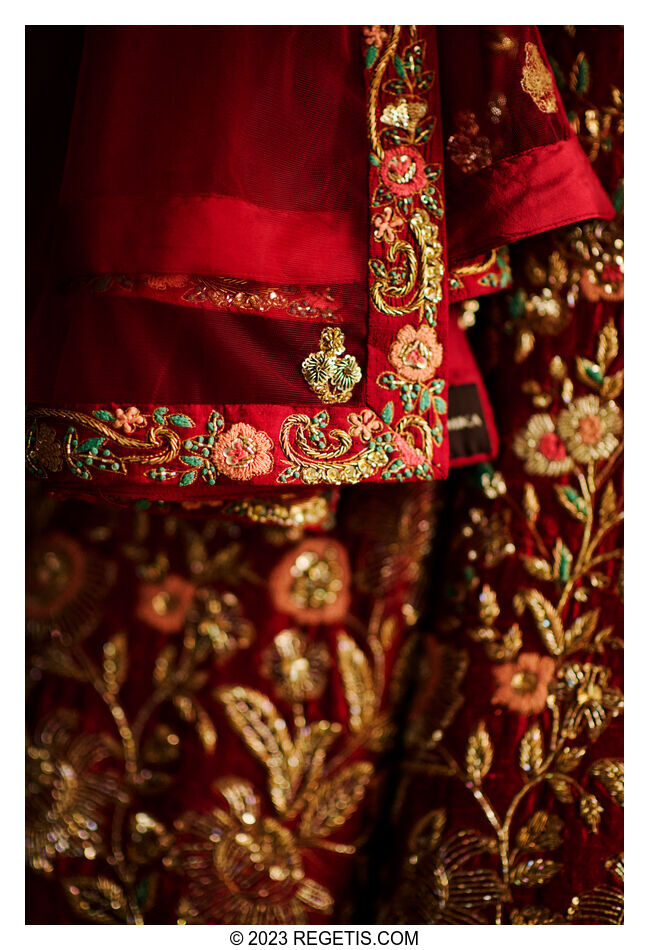 Sunny and Payal – A Blend of Two Faiths, Infinite Smiles, and the Power of Choices
NIKON Z 6_2
Shutter Speed Value : 1/1000
Aperture Value : 1.4
ISO : 3200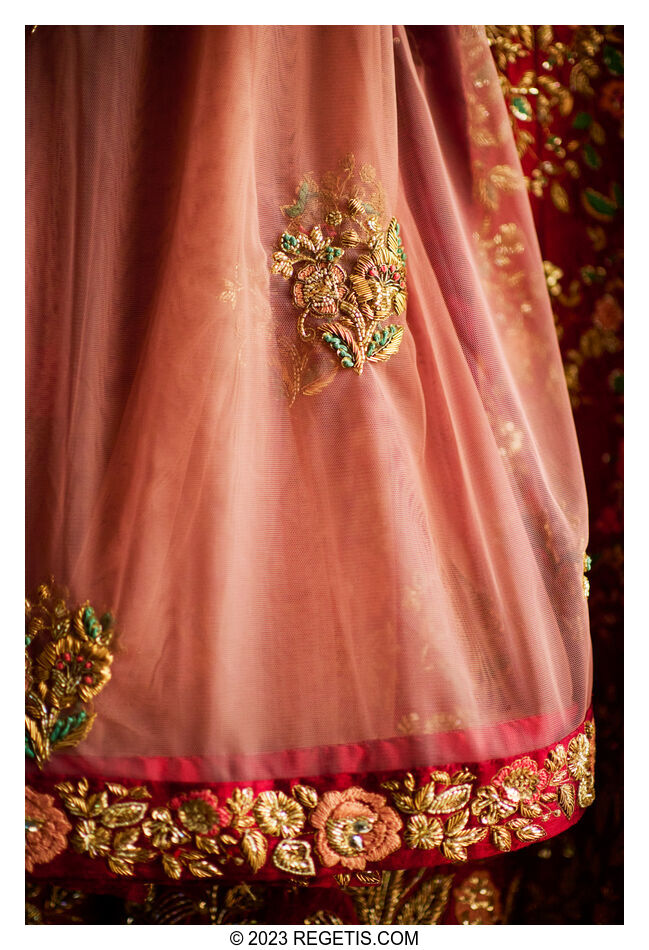 Sunny and Payal – A Blend of Two Faiths, Infinite Smiles, and the Power of Choices
NIKON Z 6_2
Shutter Speed Value : 1/1000
Aperture Value : 1.4
ISO : 3200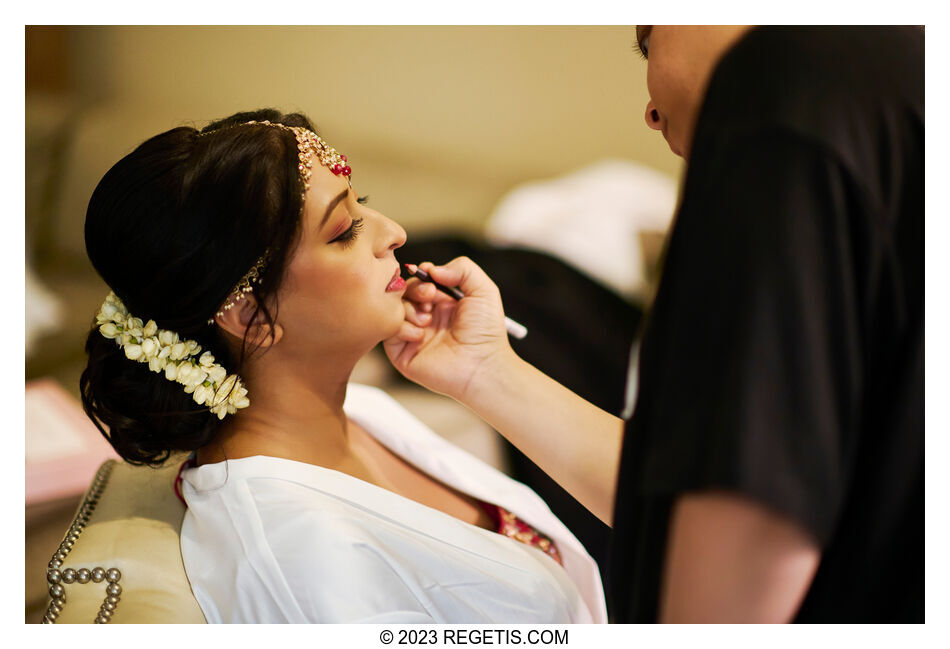 Sunny and Payal – A Blend of Two Faiths, Infinite Smiles, and the Power of Choices
NIKON Z 6_2
Shutter Speed Value : 1/640
Aperture Value : 1.4
ISO : 1600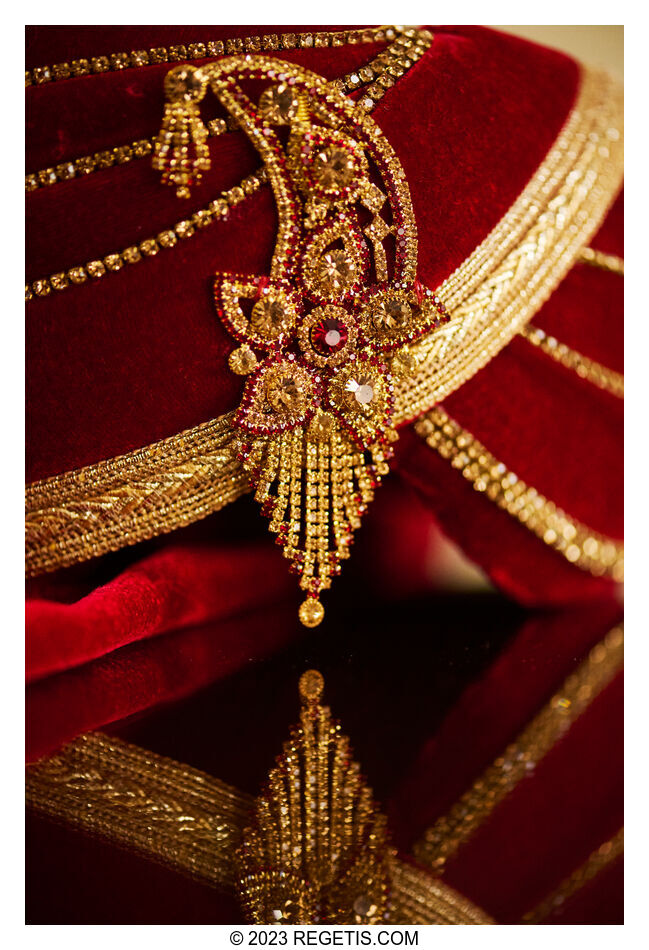 Sunny and Payal – A Blend of Two Faiths, Infinite Smiles, and the Power of Choices
NIKON Z 6_2
Shutter Speed Value : 1/125
Aperture Value : 4.0
ISO : 3200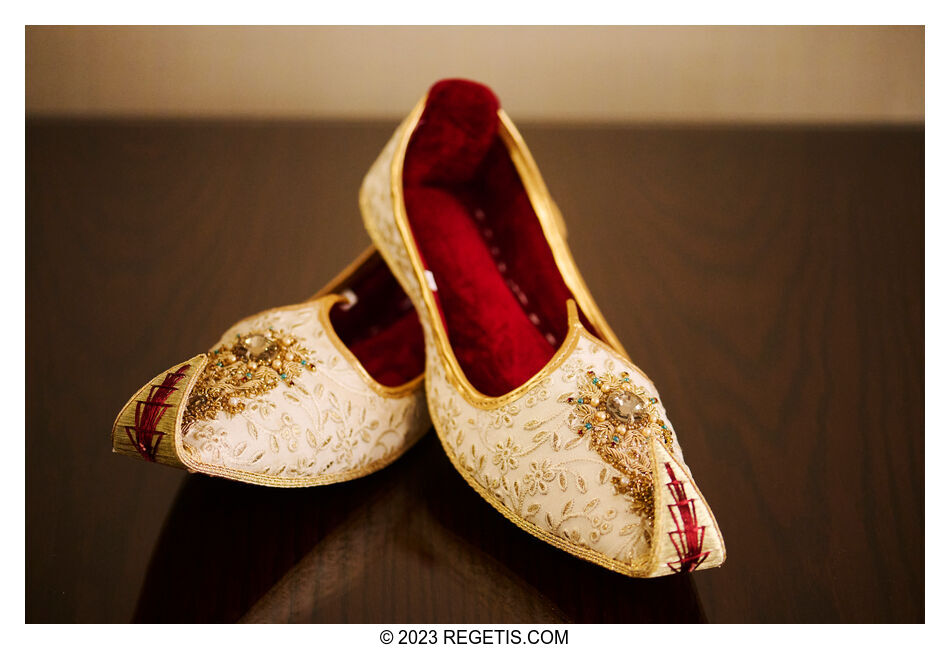 Sunny and Payal – A Blend of Two Faiths, Infinite Smiles, and the Power of Choices
NIKON Z 6_2
Shutter Speed Value : 1/125
Aperture Value : 4.0
ISO : 3200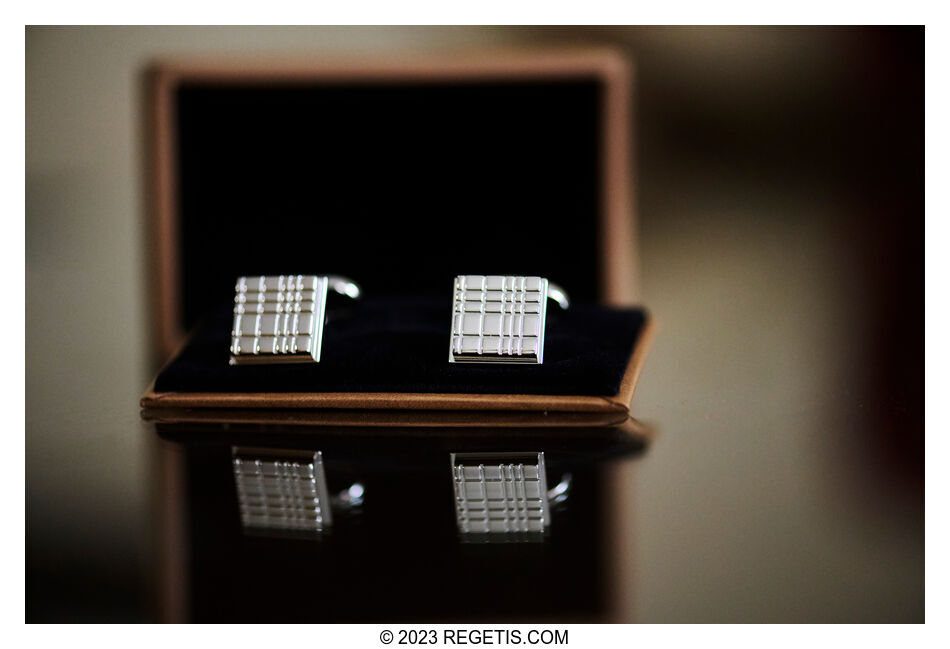 Sunny and Payal – A Blend of Two Faiths, Infinite Smiles, and the Power of Choices
NIKON Z 6_2
Shutter Speed Value : 1/125
Aperture Value : 4.0
ISO : 3200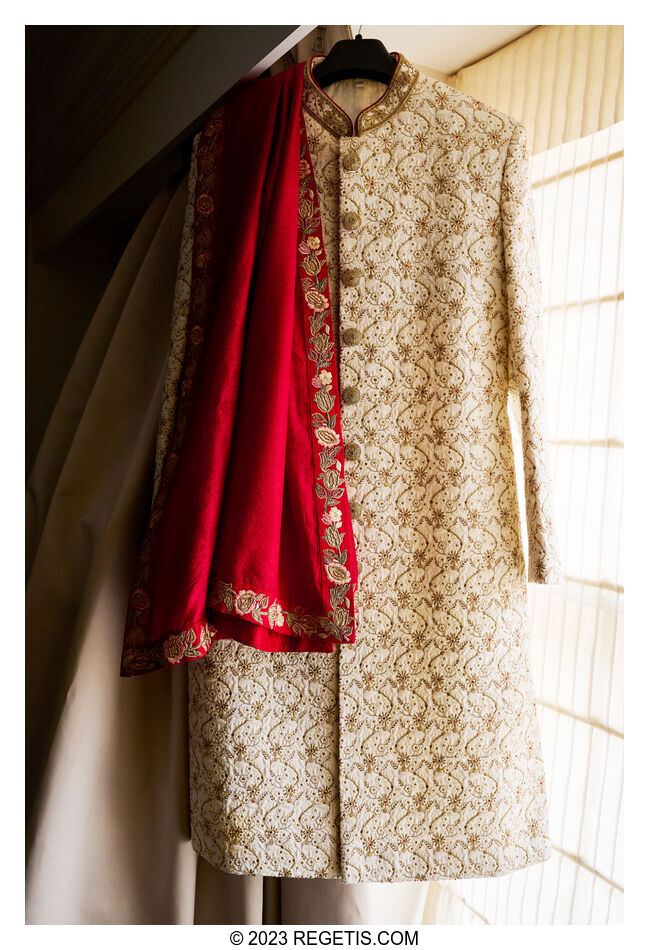 Sunny and Payal – A Blend of Two Faiths, Infinite Smiles, and the Power of Choices
NIKON Z 6_2
Shutter Speed Value : 1/100
Aperture Value : 5.6
ISO : 1600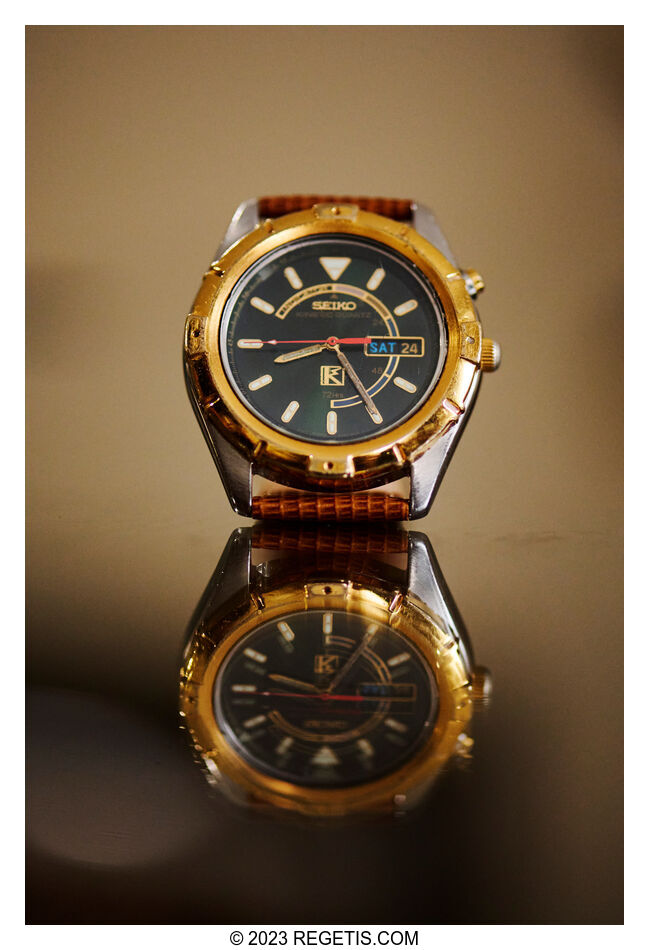 Sunny and Payal – A Blend of Two Faiths, Infinite Smiles, and the Power of Choices
NIKON Z 6_2
Shutter Speed Value : 1/125
Aperture Value : 4.0
ISO : 3200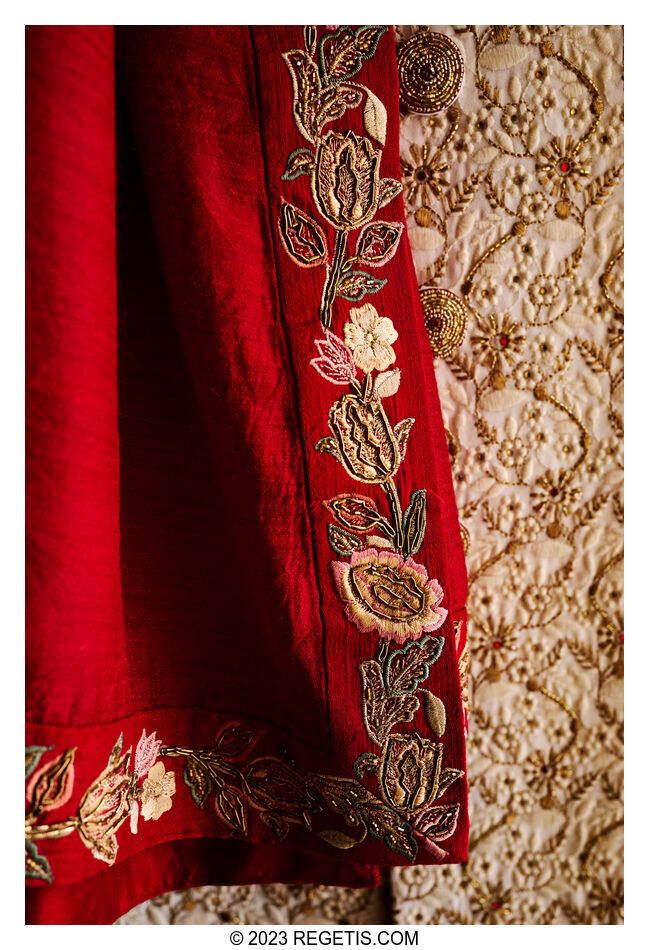 Sunny and Payal – A Blend of Two Faiths, Infinite Smiles, and the Power of Choices
NIKON Z 6_2
Shutter Speed Value : 1/100
Aperture Value : 5.6
ISO : 1600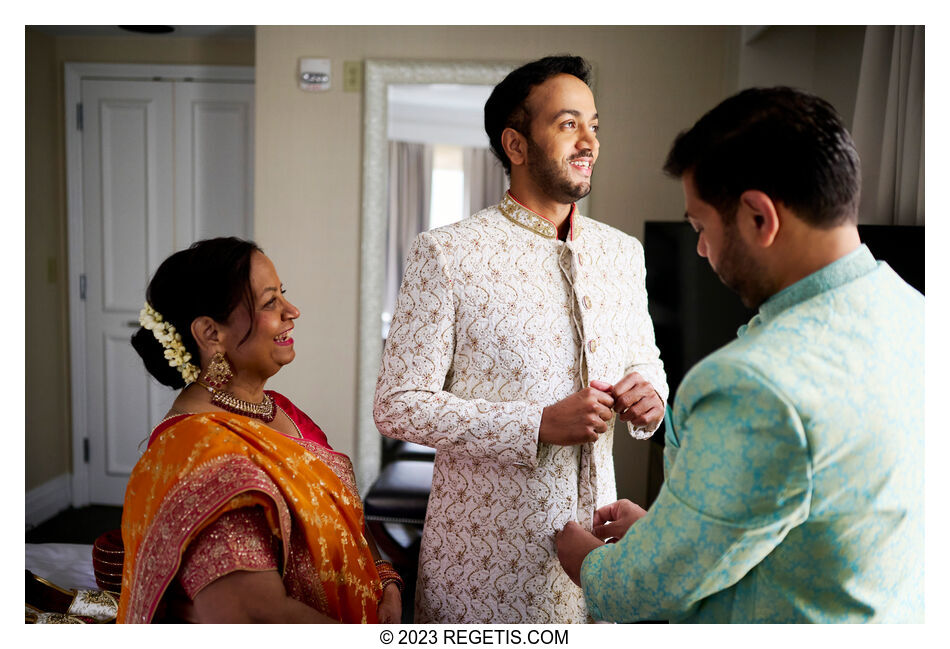 Sunny and Payal – A Blend of Two Faiths, Infinite Smiles, and the Power of Choices
NIKON Z 6_2
Shutter Speed Value : 1/100
Aperture Value : 2.0
ISO : 1600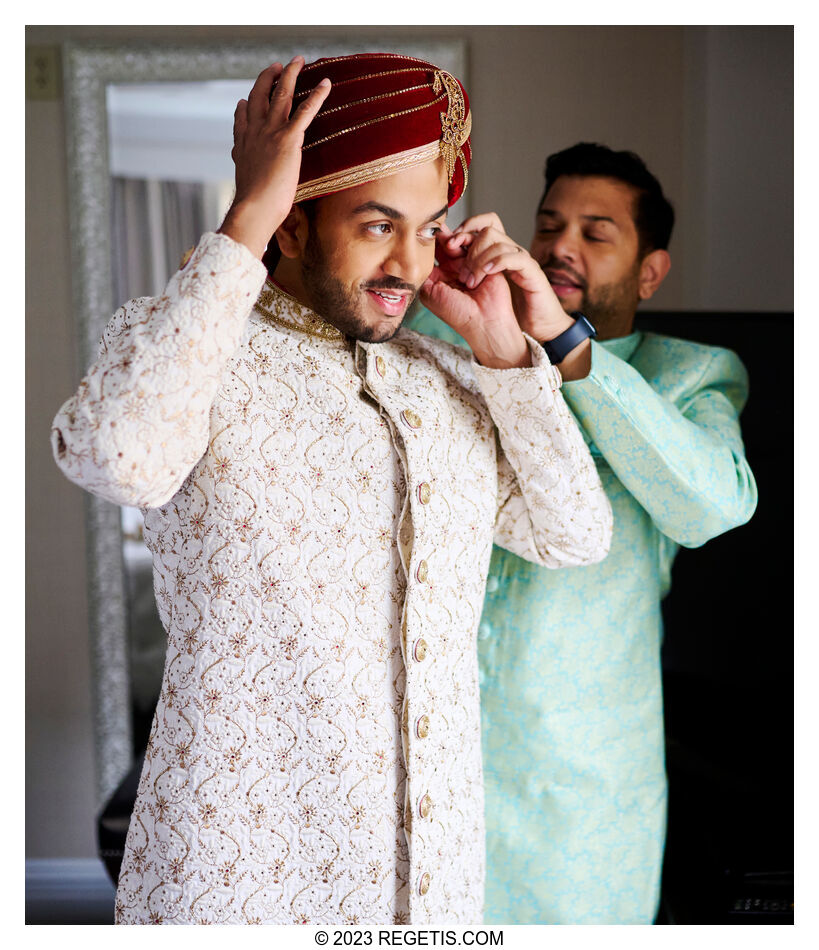 Sunny and Payal – A Blend of Two Faiths, Infinite Smiles, and the Power of Choices
NIKON Z 6_2
Shutter Speed Value : 1/100
Aperture Value : 2.0
ISO : 1600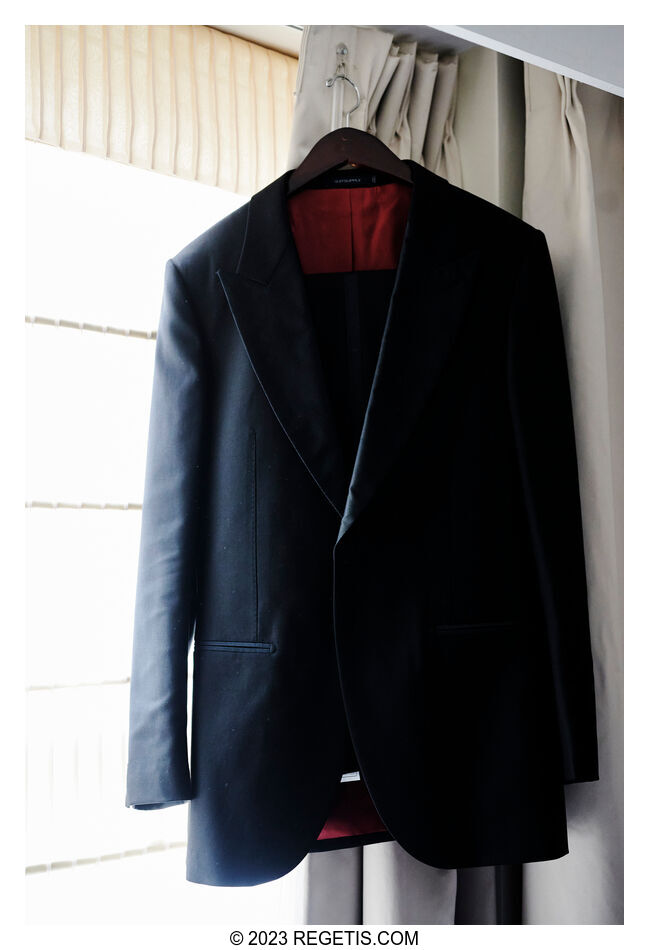 Sunny and Payal – A Blend of Two Faiths, Infinite Smiles, and the Power of Choices
NIKON Z 6
Shutter Speed Value : 1/80
Aperture Value : 3.2
ISO : 3200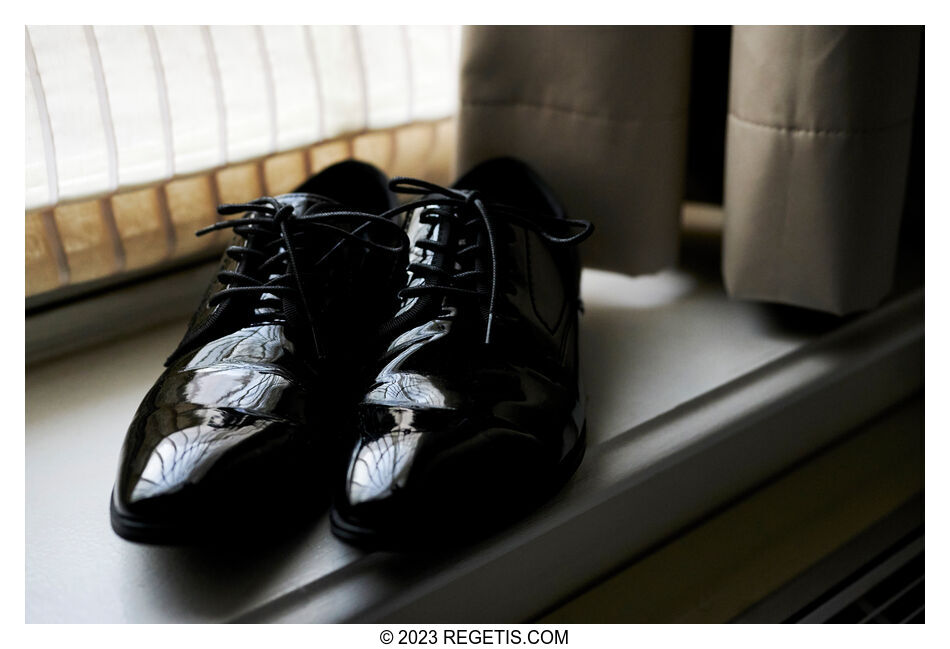 Sunny and Payal – A Blend of Two Faiths, Infinite Smiles, and the Power of Choices
NIKON Z 6
Shutter Speed Value : 1/800
Aperture Value : 3.2
ISO : 3200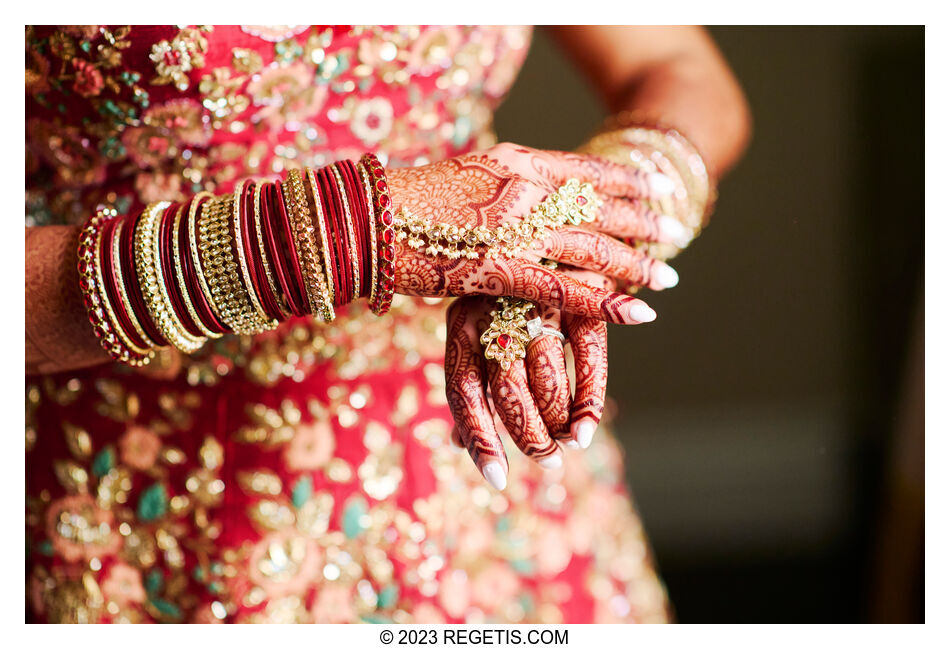 Sunny and Payal – A Blend of Two Faiths, Infinite Smiles, and the Power of Choices
NIKON Z 6_2
Shutter Speed Value : 1/250
Aperture Value : 2.0
ISO : 3200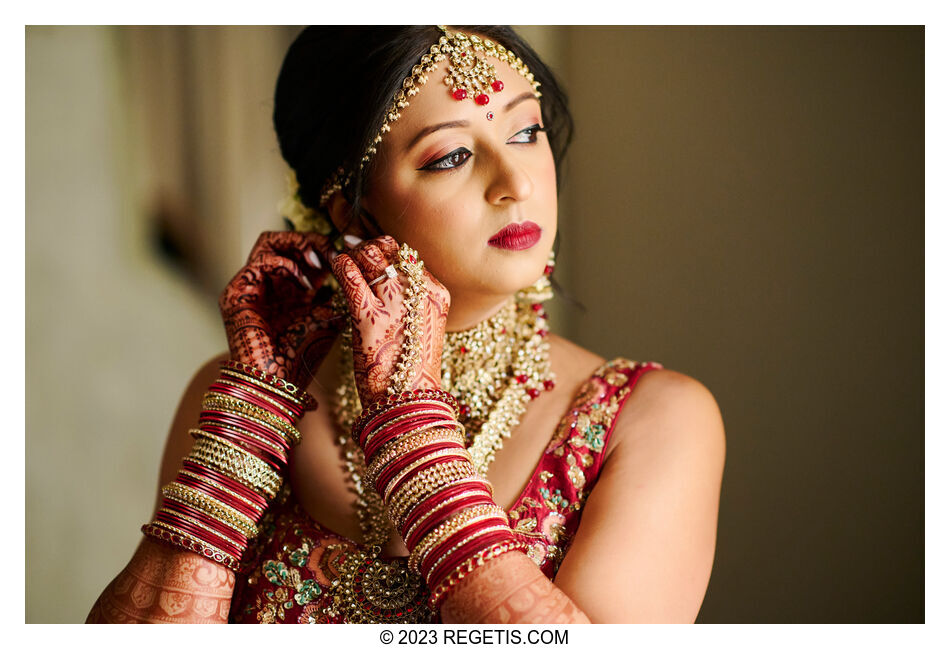 Sunny and Payal – A Blend of Two Faiths, Infinite Smiles, and the Power of Choices
NIKON Z 6_2
Shutter Speed Value : 1/250
Aperture Value : 2.0
ISO : 3200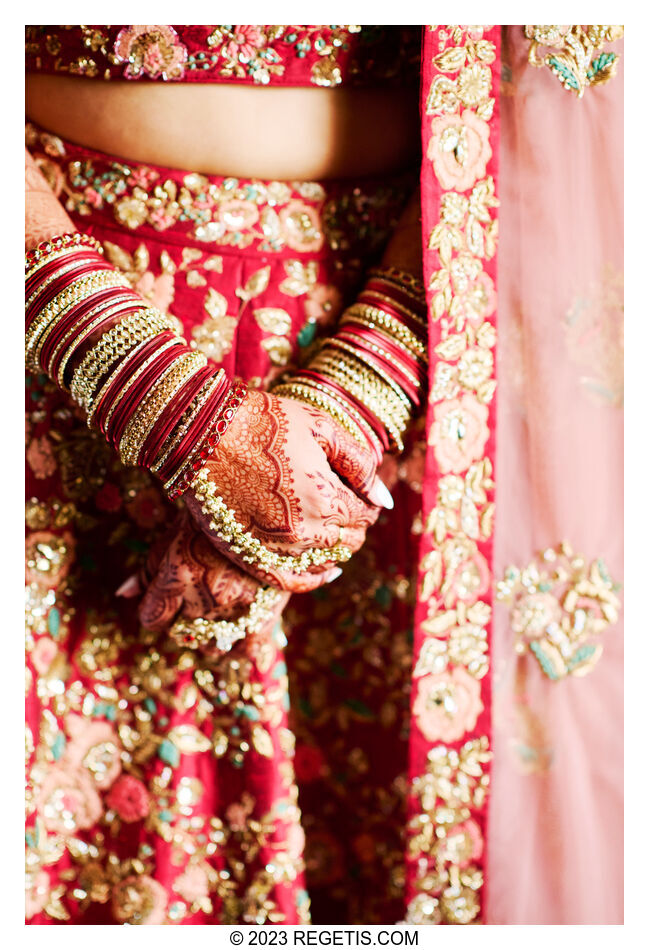 Sunny and Payal – A Blend of Two Faiths, Infinite Smiles, and the Power of Choices
NIKON Z 6_2
Shutter Speed Value : 1/250
Aperture Value : 2.0
ISO : 3200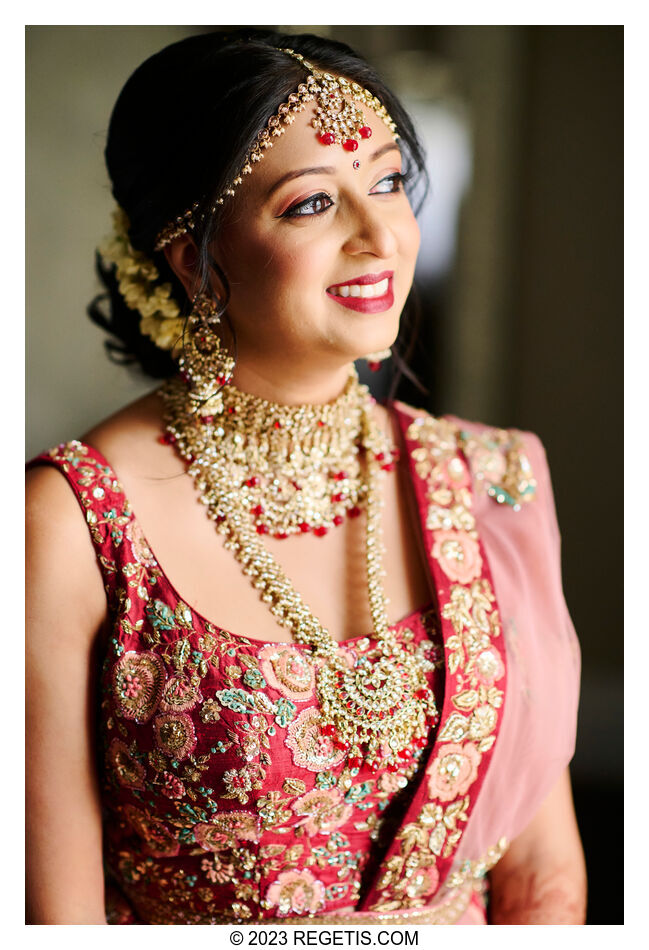 Sunny and Payal – A Blend of Two Faiths, Infinite Smiles, and the Power of Choices
NIKON Z 6_2
Shutter Speed Value : 1/320
Aperture Value : 2.0
ISO : 3200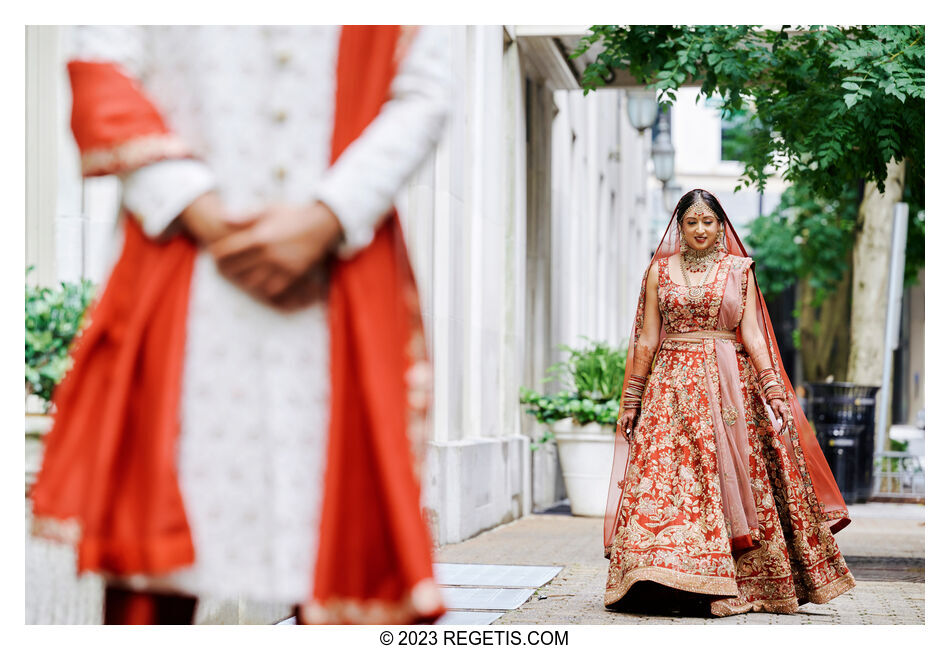 Sunny and Payal – A Blend of Two Faiths, Infinite Smiles, and the Power of Choices
NIKON Z 9
Shutter Speed Value : 1/500
Aperture Value : 4.0
ISO : 640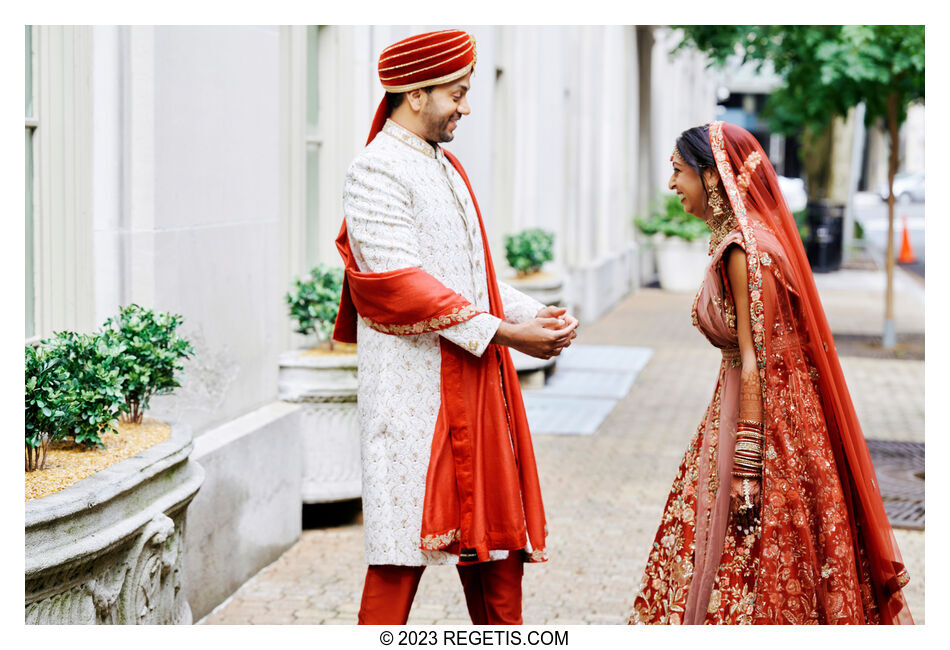 Sunny and Payal – A Blend of Two Faiths, Infinite Smiles, and the Power of Choices
NIKON Z 9
Shutter Speed Value : 1/500
Aperture Value : 4.0
ISO : 640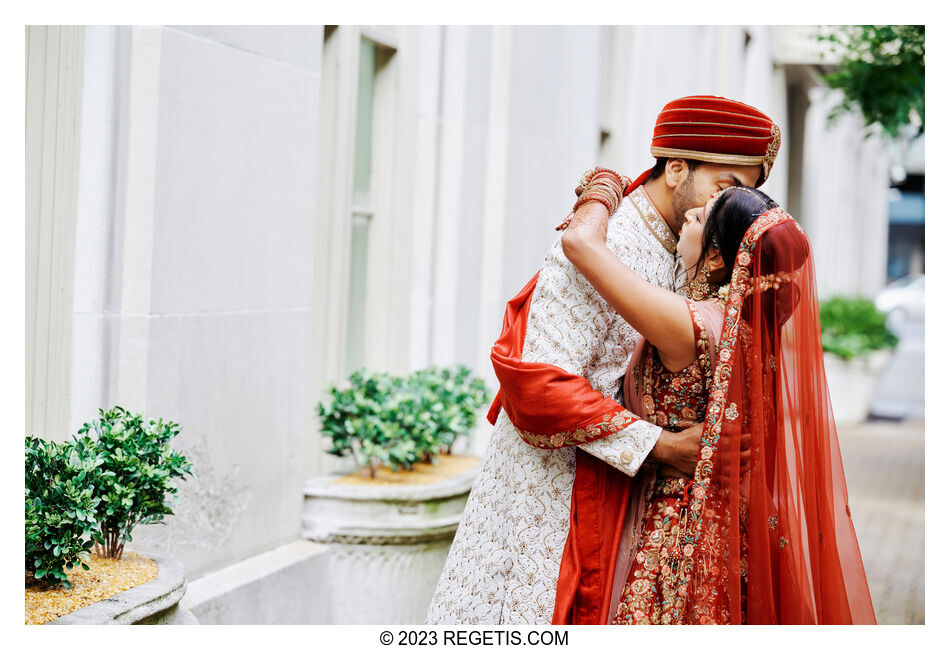 Sunny and Payal – A Blend of Two Faiths, Infinite Smiles, and the Power of Choices
NIKON Z 9
Shutter Speed Value : 1/500
Aperture Value : 4.0
ISO : 640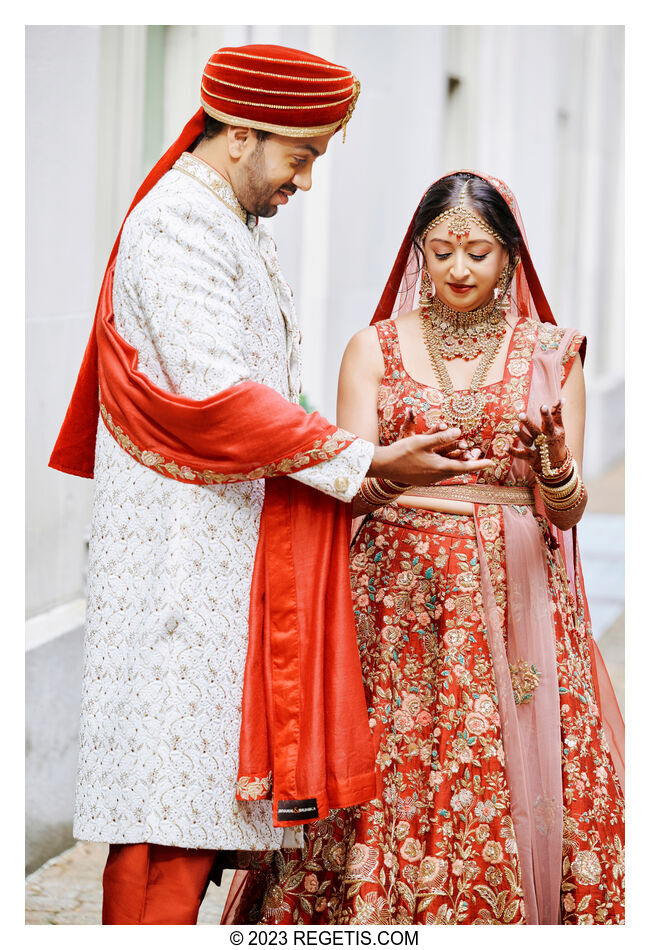 Sunny and Payal – A Blend of Two Faiths, Infinite Smiles, and the Power of Choices
NIKON Z 9
Shutter Speed Value : 1/500
Aperture Value : 4.0
ISO : 640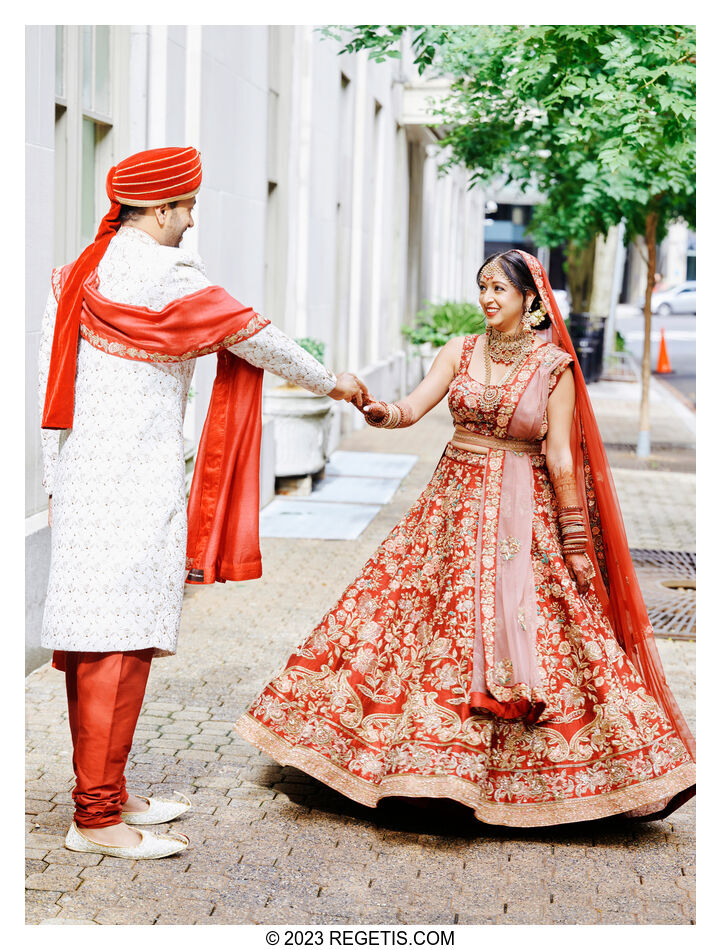 Sunny and Payal – A Blend of Two Faiths, Infinite Smiles, and the Power of Choices
NIKON Z 9
Shutter Speed Value : 1/500
Aperture Value : 4.0
ISO : 640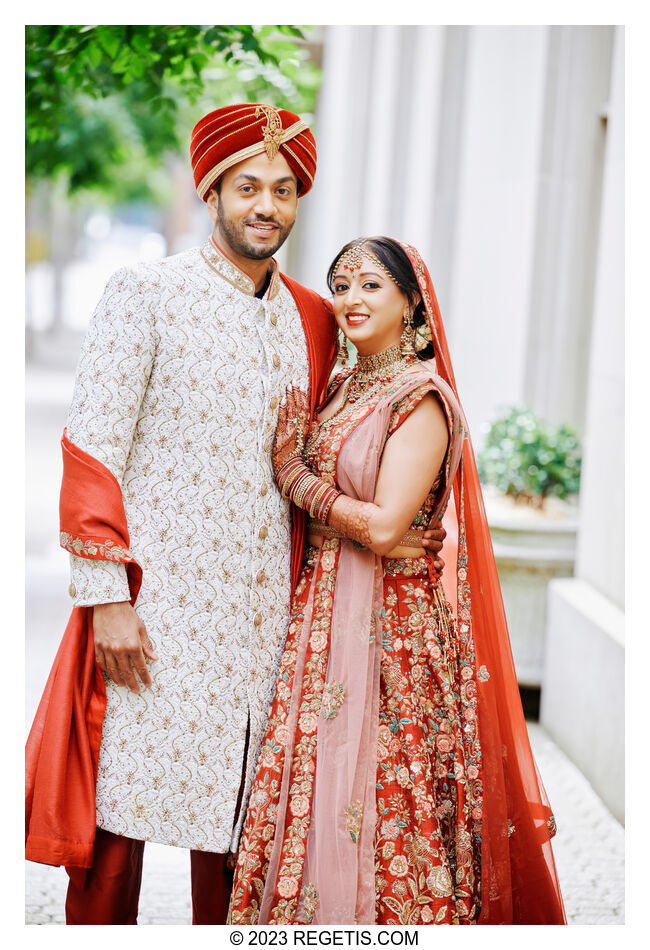 Sunny and Payal – A Blend of Two Faiths, Infinite Smiles, and the Power of Choices
NIKON Z 9
Shutter Speed Value : 1/320
Aperture Value : 4.0
ISO : 640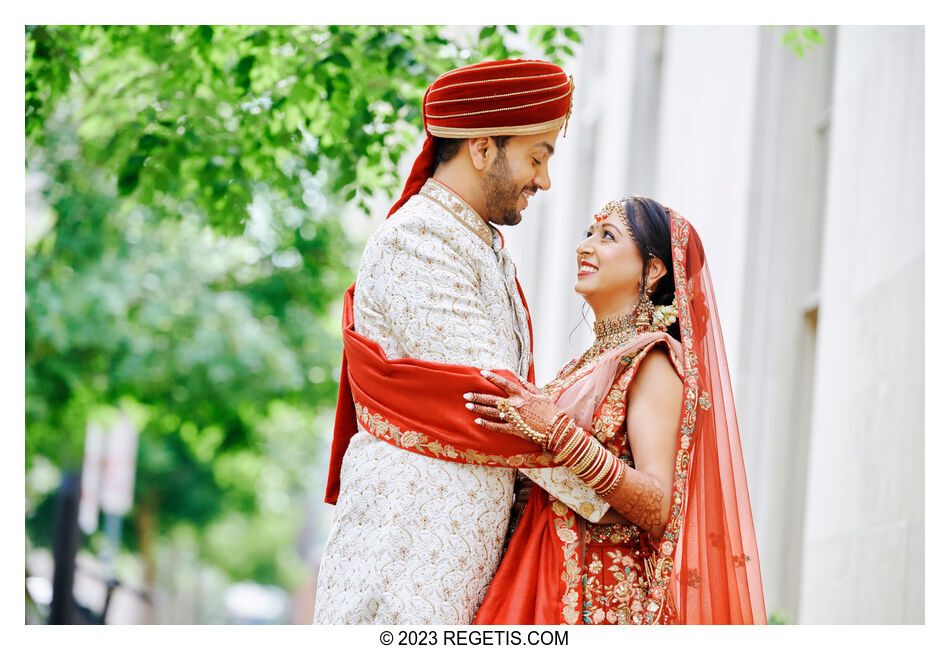 Sunny and Payal – A Blend of Two Faiths, Infinite Smiles, and the Power of Choices
NIKON Z 9
Shutter Speed Value : 1/320
Aperture Value : 4.0
ISO : 640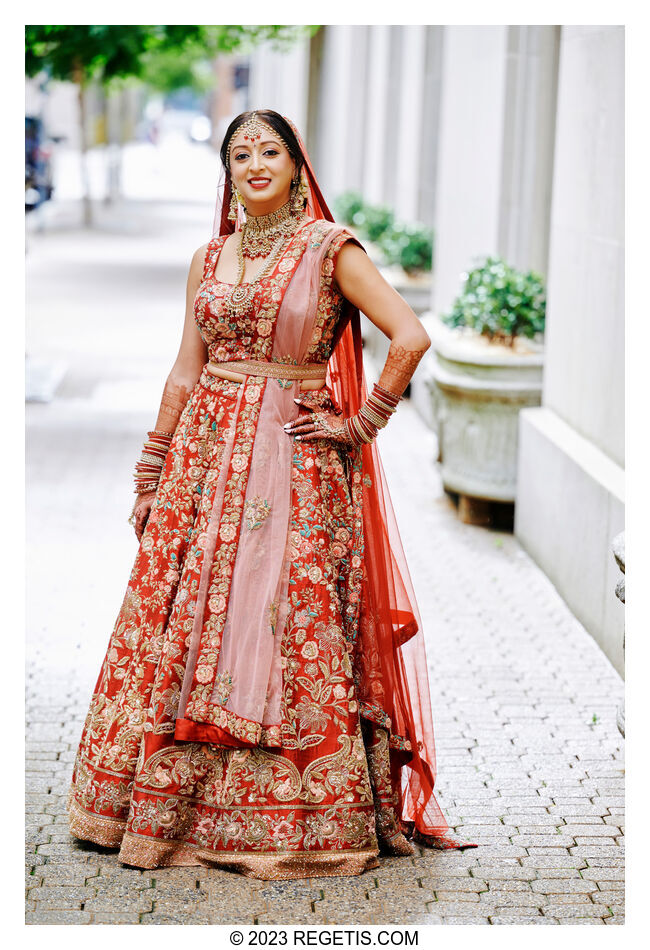 Sunny and Payal – A Blend of Two Faiths, Infinite Smiles, and the Power of Choices
NIKON Z 9
Shutter Speed Value : 1/320
Aperture Value : 4.0
ISO : 640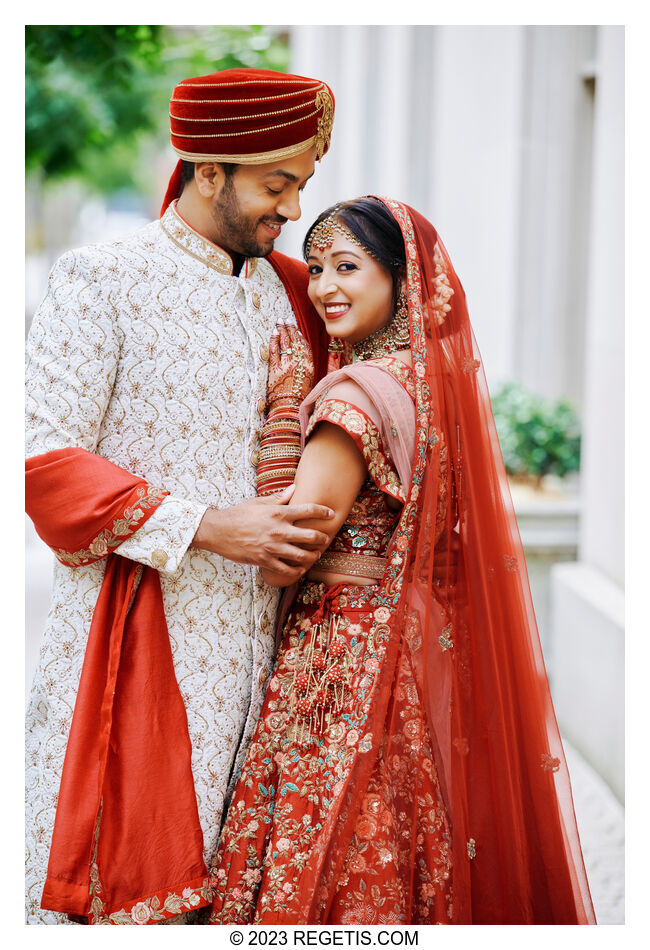 Sunny and Payal – A Blend of Two Faiths, Infinite Smiles, and the Power of Choices
NIKON Z 9
Shutter Speed Value : 1/320
Aperture Value : 4.0
ISO : 640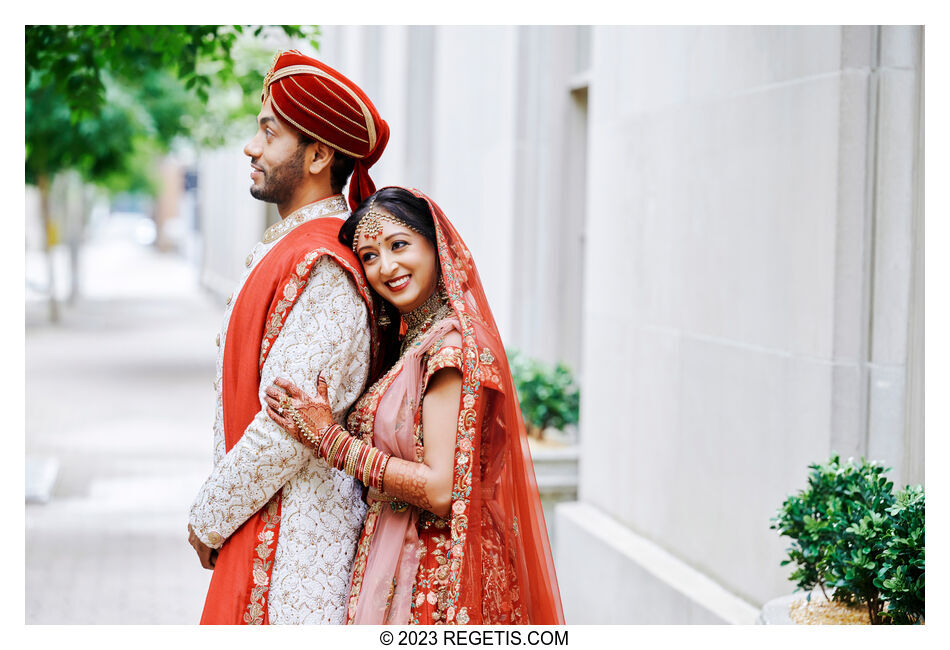 Sunny and Payal – A Blend of Two Faiths, Infinite Smiles, and the Power of Choices
NIKON Z 9
Shutter Speed Value : 1/320
Aperture Value : 4.0
ISO : 640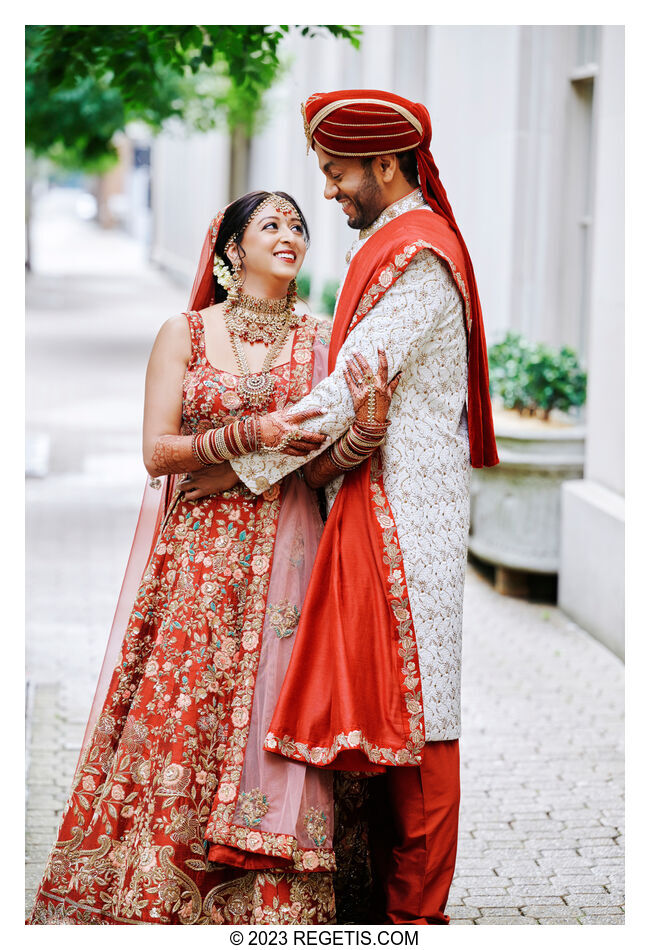 Sunny and Payal – A Blend of Two Faiths, Infinite Smiles, and the Power of Choices
NIKON Z 9
Shutter Speed Value : 1/320
Aperture Value : 4.0
ISO : 640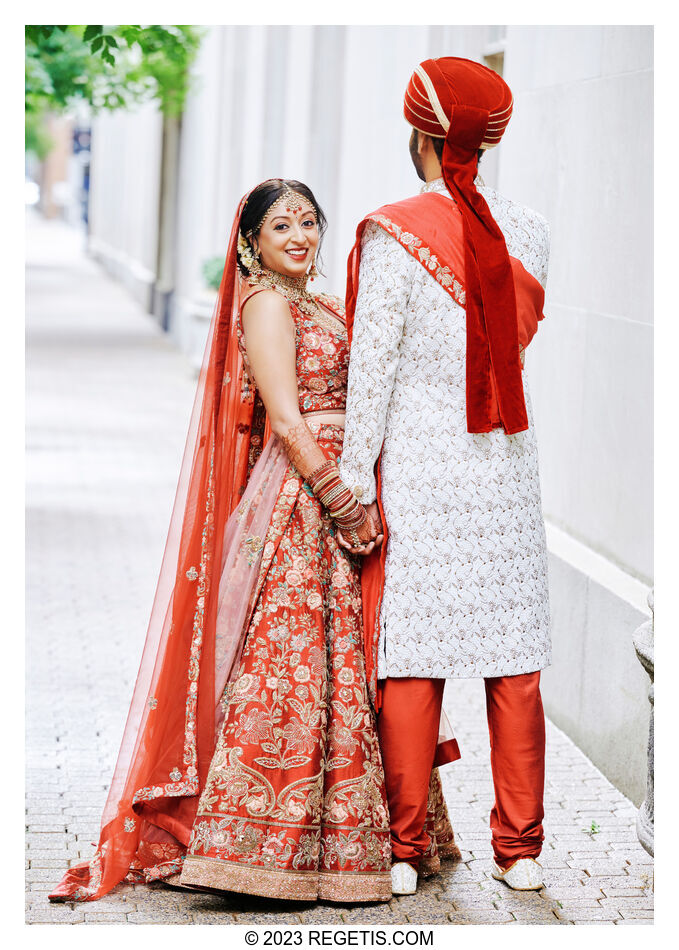 Sunny and Payal – A Blend of Two Faiths, Infinite Smiles, and the Power of Choices
NIKON Z 9
Shutter Speed Value : 1/250
Aperture Value : 4.0
ISO : 640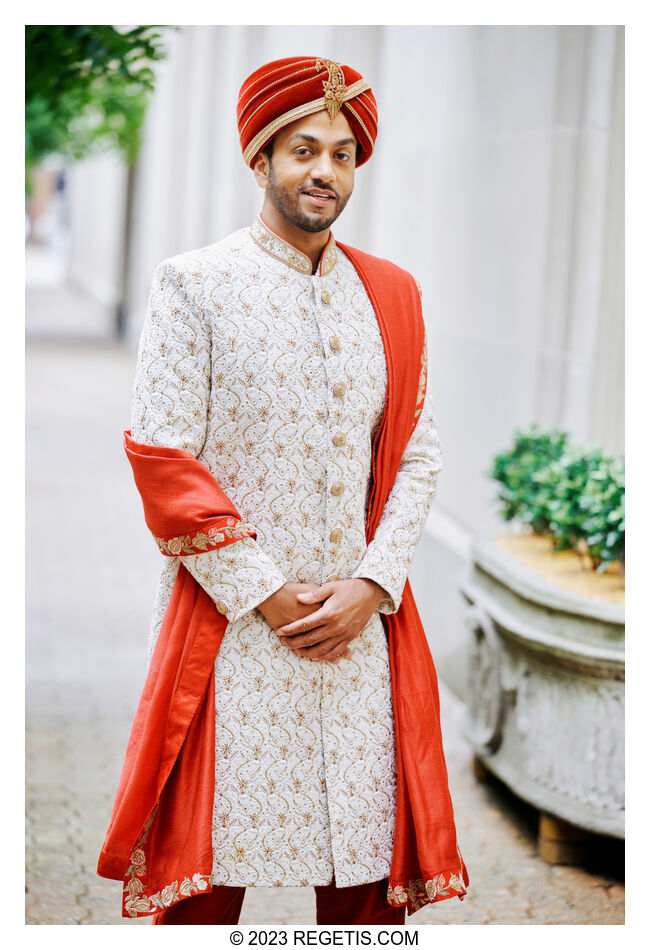 Sunny and Payal – A Blend of Two Faiths, Infinite Smiles, and the Power of Choices
NIKON Z 9
Shutter Speed Value : 1/400
Aperture Value : 3.2
ISO : 640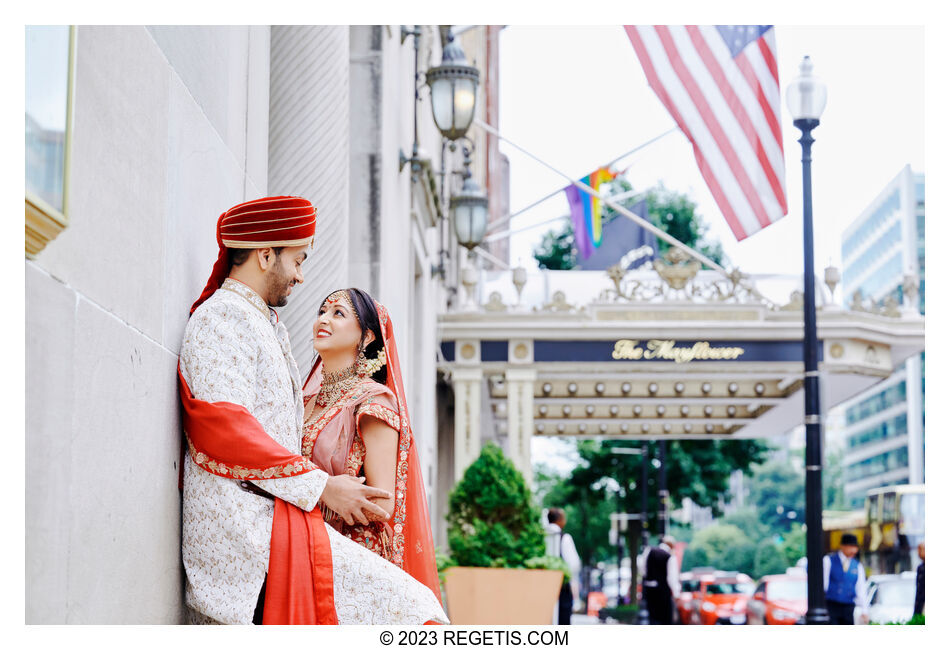 Sunny and Payal – A Blend of Two Faiths, Infinite Smiles, and the Power of Choices
NIKON Z 9
Shutter Speed Value : 1/640
Aperture Value : 4.0
ISO : 640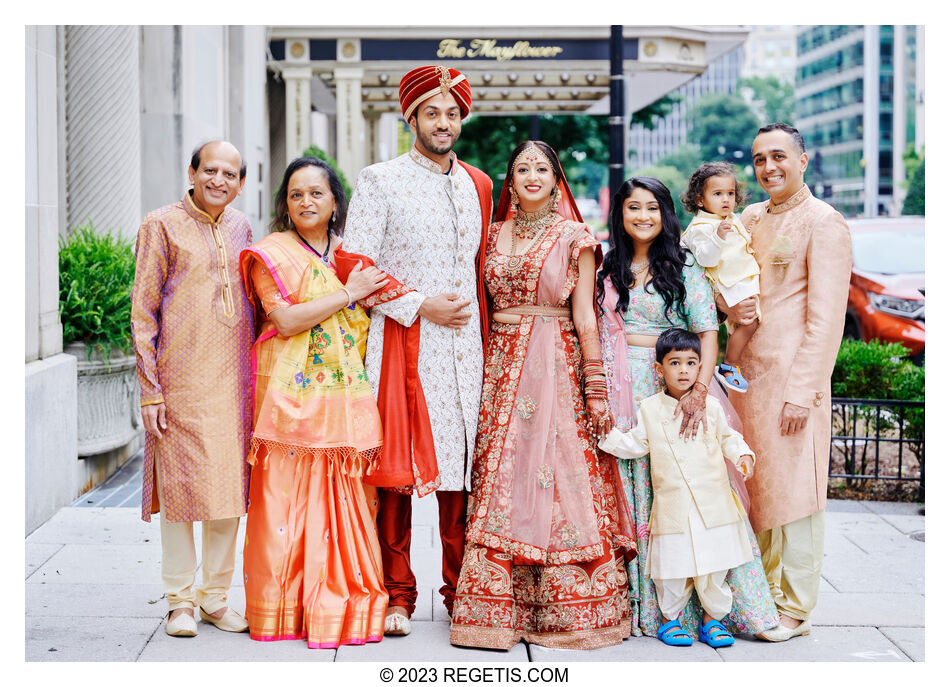 Sunny and Payal – A Blend of Two Faiths, Infinite Smiles, and the Power of Choices
NIKON Z 9
Shutter Speed Value : 1/1000
Aperture Value : 3.2
ISO : 640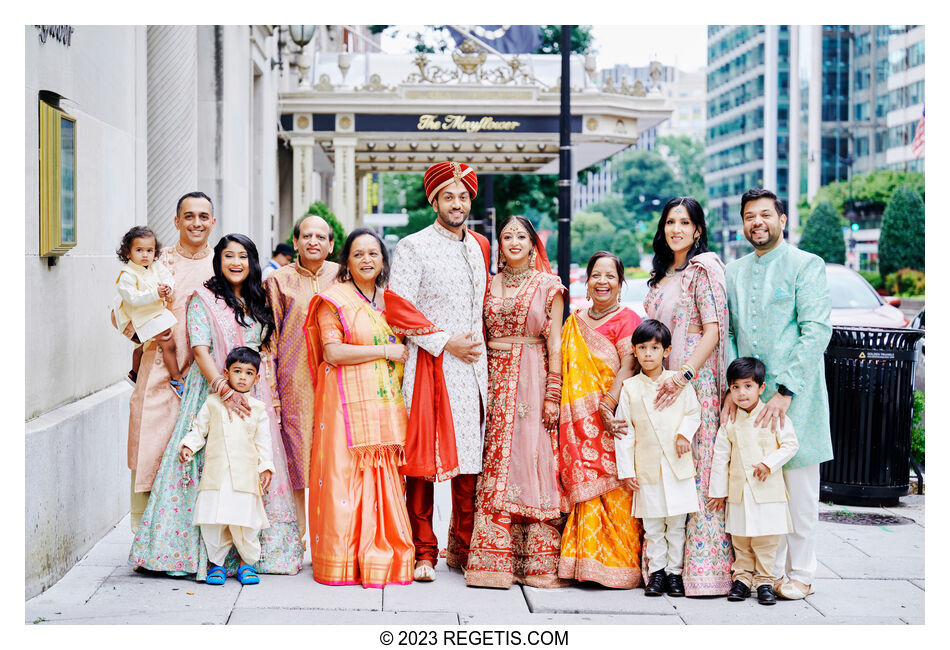 Sunny and Payal – A Blend of Two Faiths, Infinite Smiles, and the Power of Choices
NIKON Z 9
Shutter Speed Value : 1/1000
Aperture Value : 3.2
ISO : 640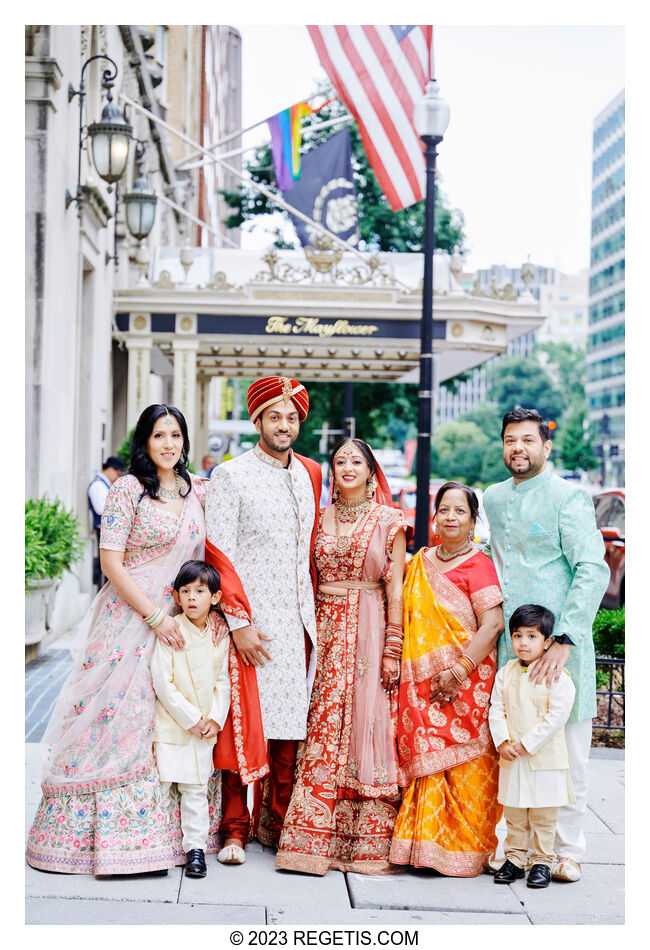 Sunny and Payal – A Blend of Two Faiths, Infinite Smiles, and the Power of Choices
NIKON Z 9
Shutter Speed Value : 1/1000
Aperture Value : 3.2
ISO : 640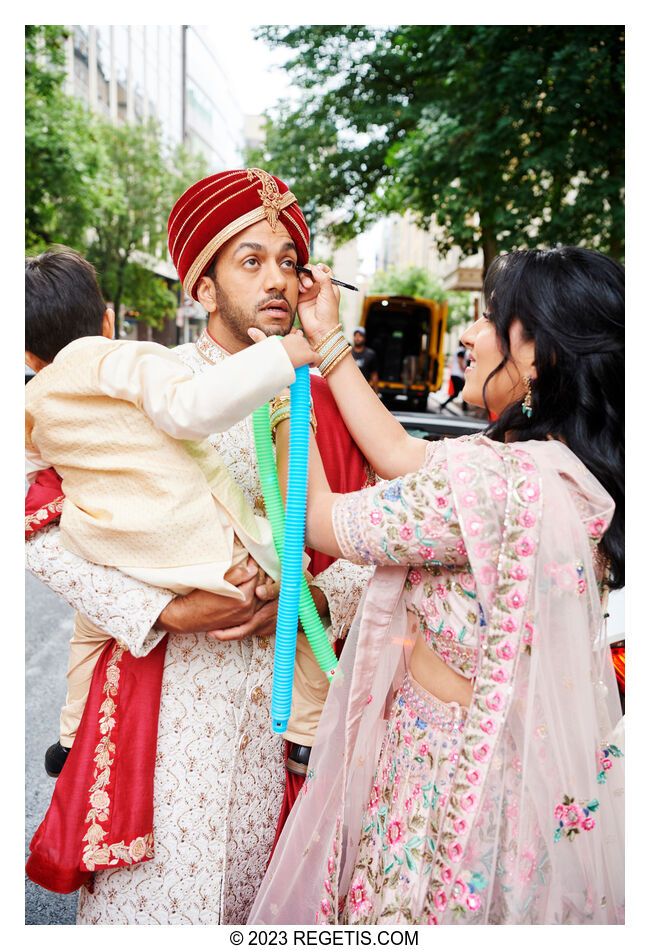 Sunny and Payal – A Blend of Two Faiths, Infinite Smiles, and the Power of Choices
NIKON D5
Shutter Speed Value : 1/320
Aperture Value : 4.0
ISO : 640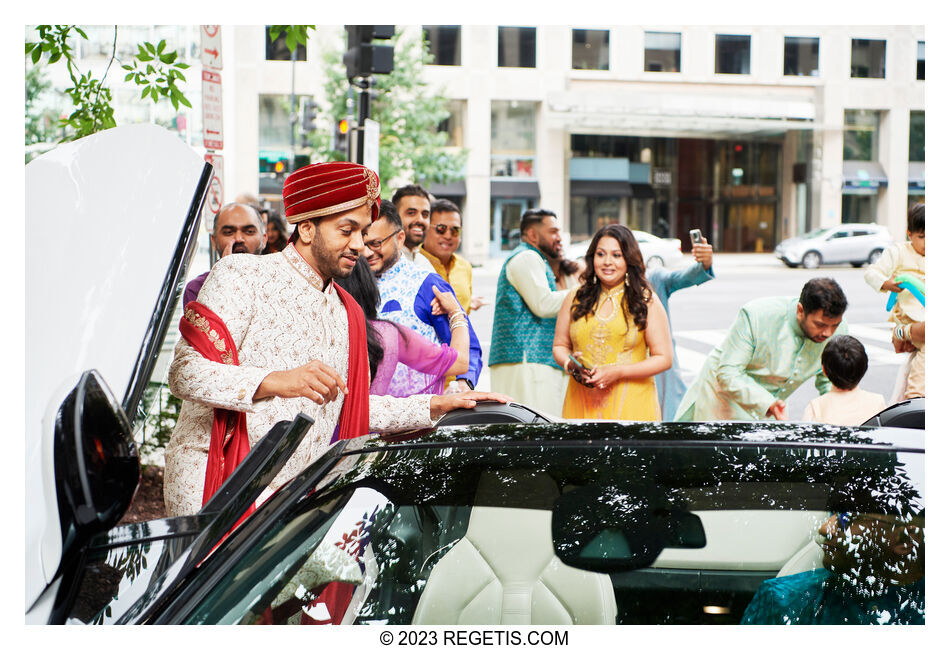 Sunny and Payal – A Blend of Two Faiths, Infinite Smiles, and the Power of Choices
NIKON D5
Shutter Speed Value : 1/400
Aperture Value : 4.0
ISO : 640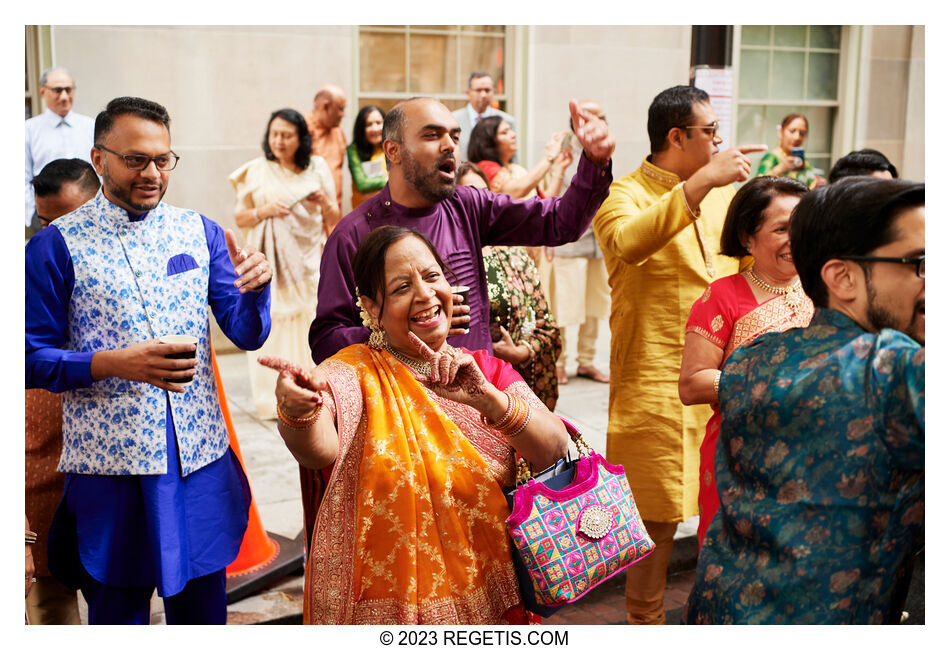 Sunny and Payal – A Blend of Two Faiths, Infinite Smiles, and the Power of Choices
NIKON D5
Shutter Speed Value : 1/200
Aperture Value : 4.0
ISO : 640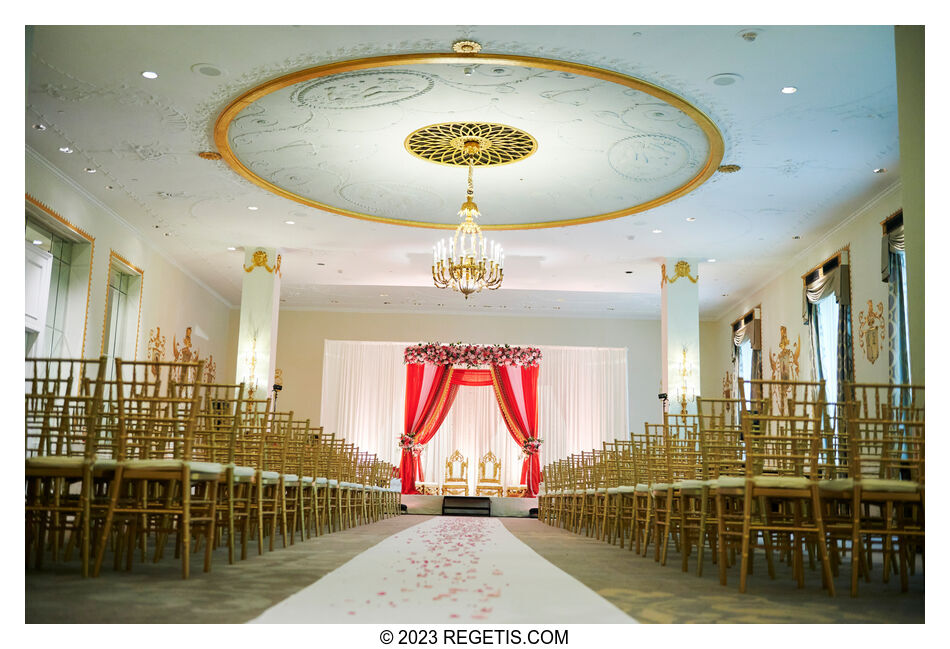 Sunny and Payal – A Blend of Two Faiths, Infinite Smiles, and the Power of Choices
NIKON Z 6
Shutter Speed Value : 1/125
Aperture Value : 2.8
ISO : 2000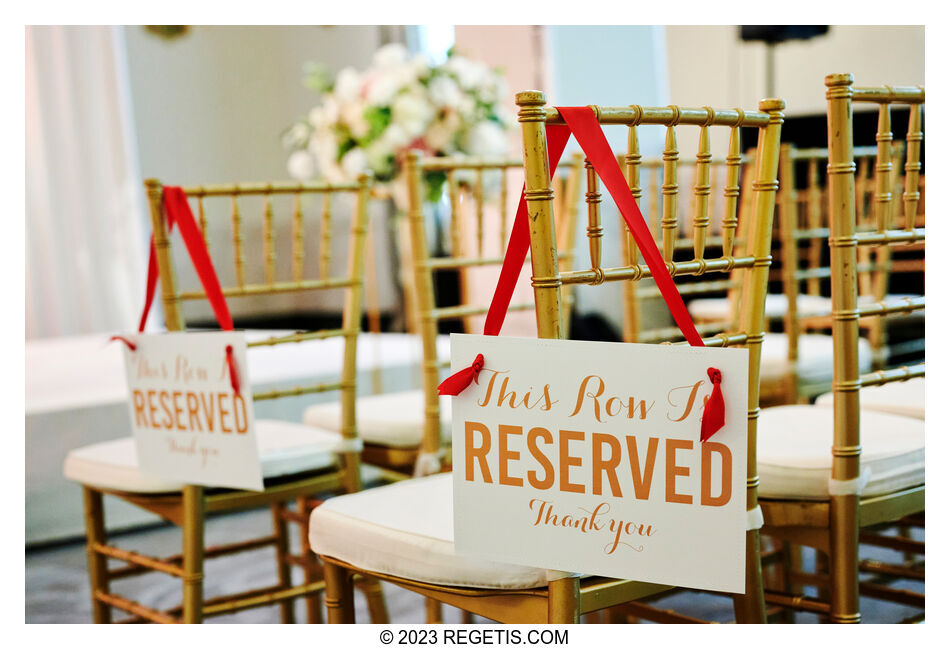 Sunny and Payal – A Blend of Two Faiths, Infinite Smiles, and the Power of Choices
NIKON Z 6
Shutter Speed Value : 1/125
Aperture Value : 3.2
ISO : 3200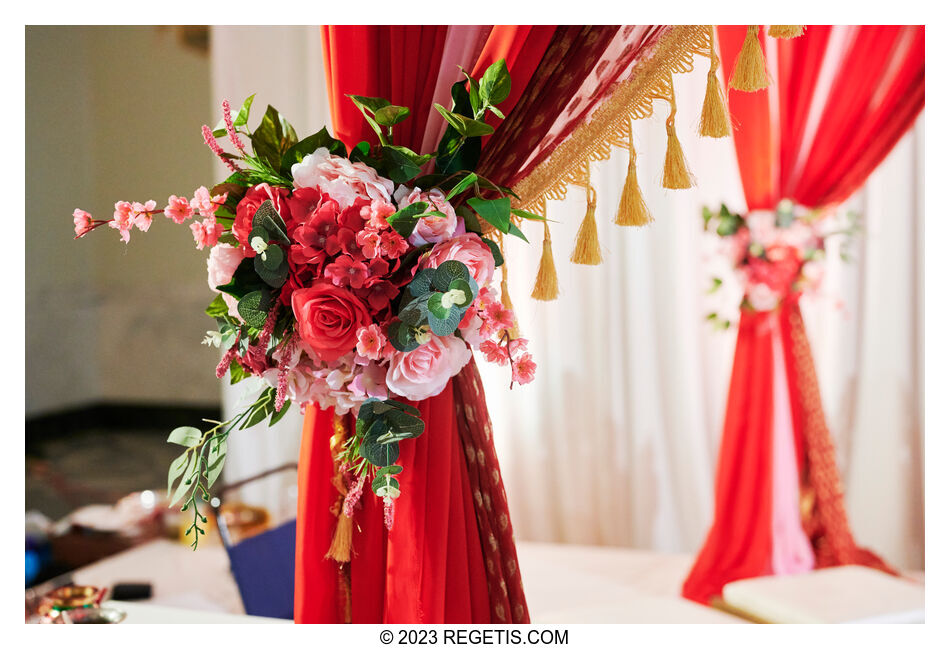 Sunny and Payal – A Blend of Two Faiths, Infinite Smiles, and the Power of Choices
NIKON Z 6
Shutter Speed Value : 1/200
Aperture Value : 3.2
ISO : 3200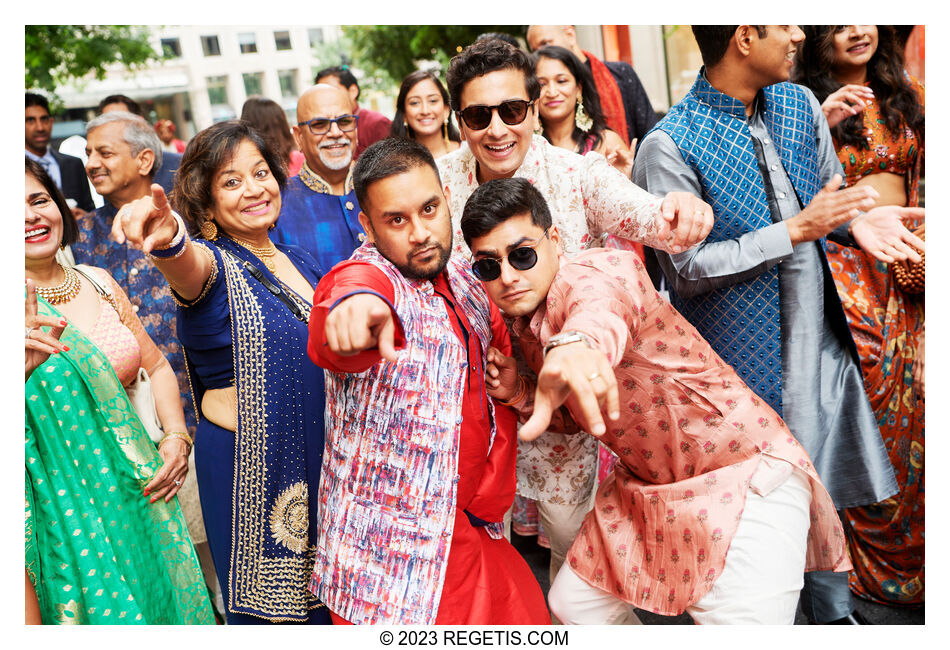 Sunny and Payal – A Blend of Two Faiths, Infinite Smiles, and the Power of Choices
NIKON D5
Shutter Speed Value : 1/250
Aperture Value : 4.0
ISO : 640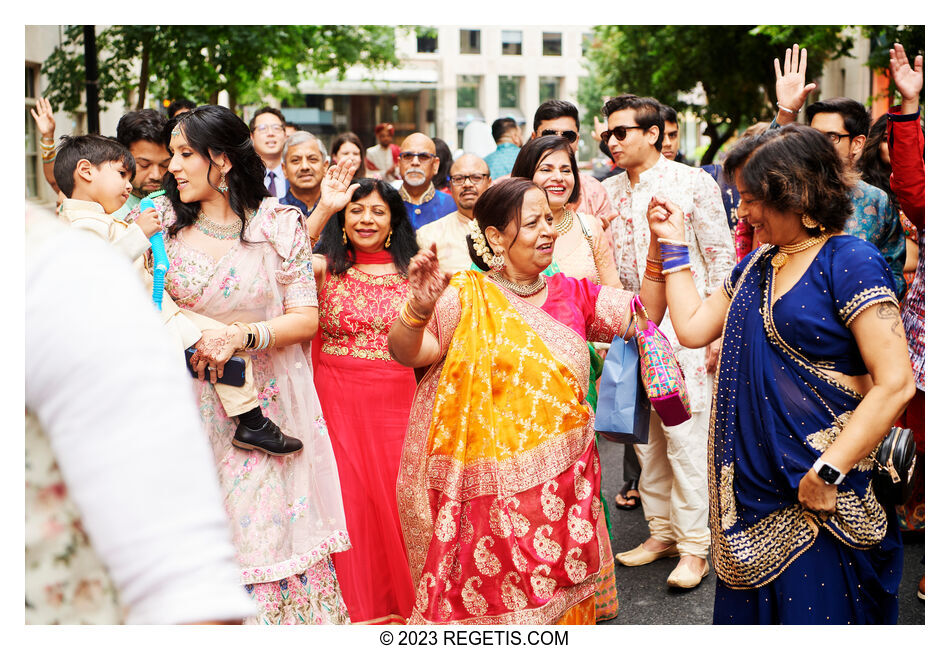 Sunny and Payal – A Blend of Two Faiths, Infinite Smiles, and the Power of Choices
NIKON D5
Shutter Speed Value : 1/250
Aperture Value : 4.0
ISO : 640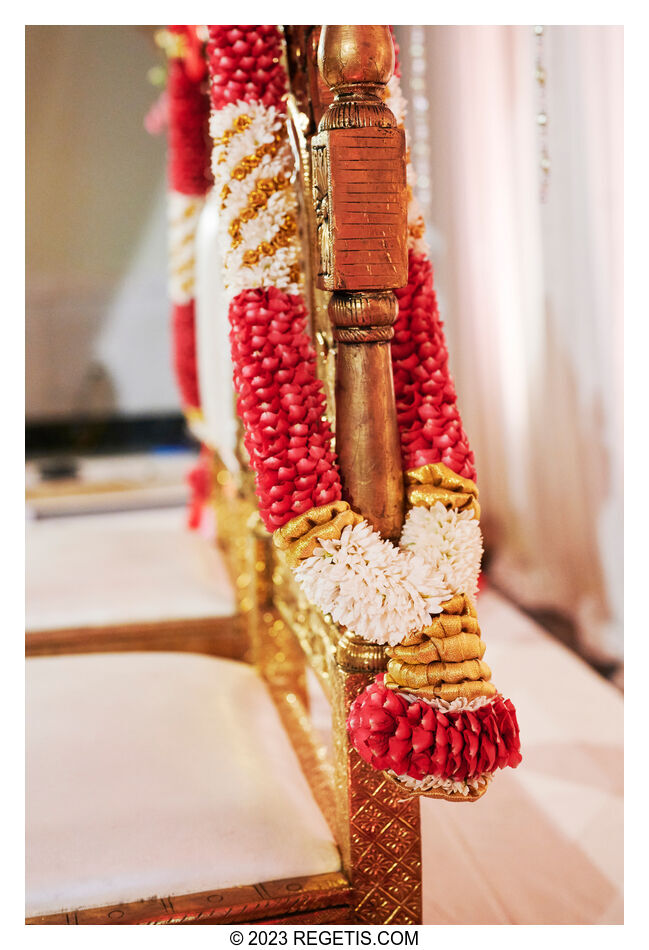 Sunny and Payal – A Blend of Two Faiths, Infinite Smiles, and the Power of Choices
NIKON Z 6
Shutter Speed Value : 1/320
Aperture Value : 3.2
ISO : 3200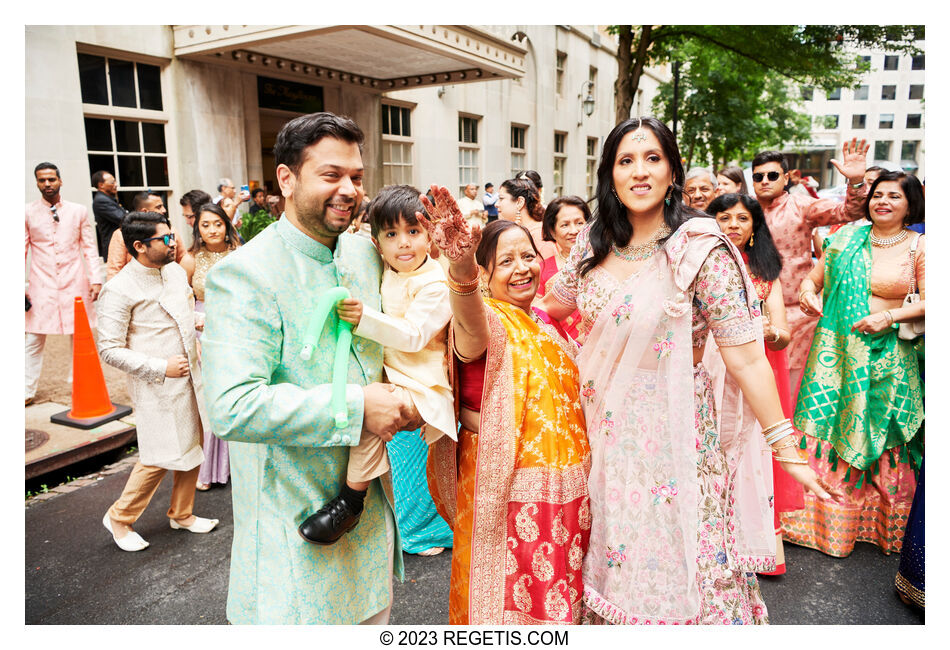 Sunny and Payal – A Blend of Two Faiths, Infinite Smiles, and the Power of Choices
NIKON D5
Shutter Speed Value : 1/320
Aperture Value : 4.0
ISO : 640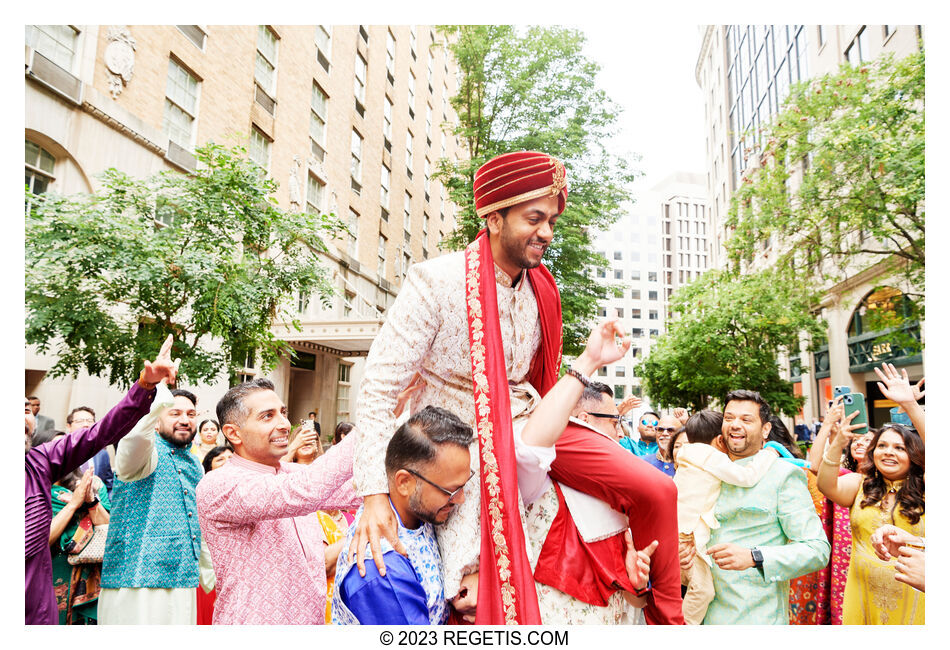 Sunny and Payal – A Blend of Two Faiths, Infinite Smiles, and the Power of Choices
NIKON D5
Shutter Speed Value : 1/200
Aperture Value : 5.6
ISO : 640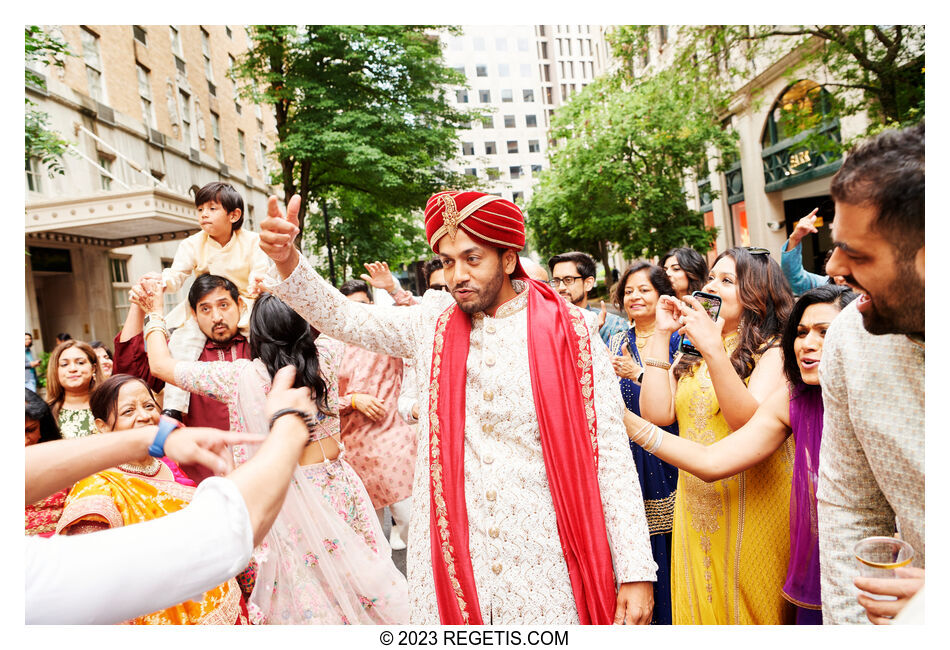 Sunny and Payal – A Blend of Two Faiths, Infinite Smiles, and the Power of Choices
NIKON D5
Shutter Speed Value : 1/200
Aperture Value : 5.6
ISO : 640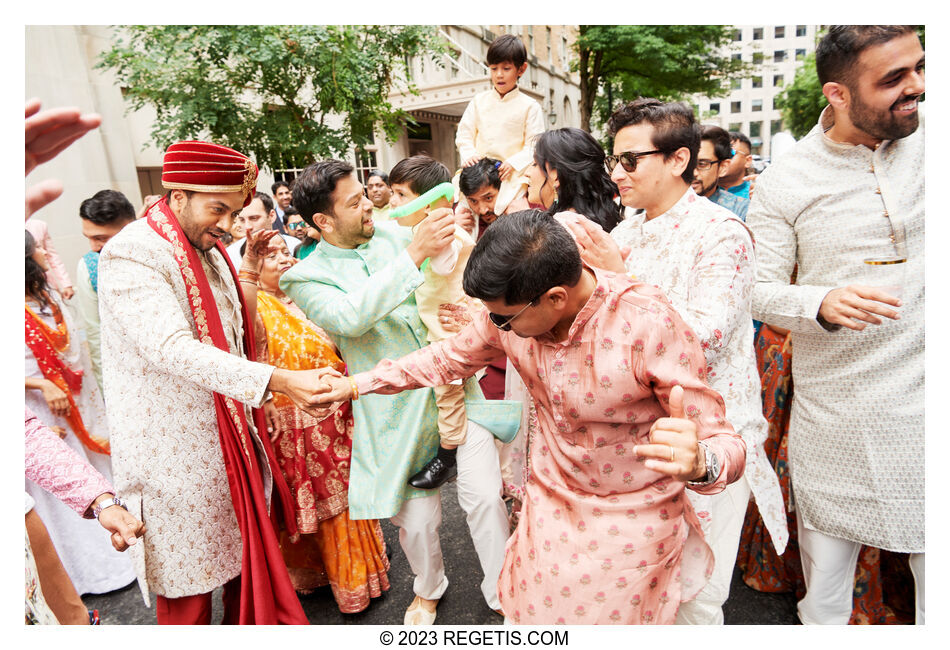 Sunny and Payal – A Blend of Two Faiths, Infinite Smiles, and the Power of Choices
NIKON D5
Shutter Speed Value : 1/250
Aperture Value : 5.6
ISO : 640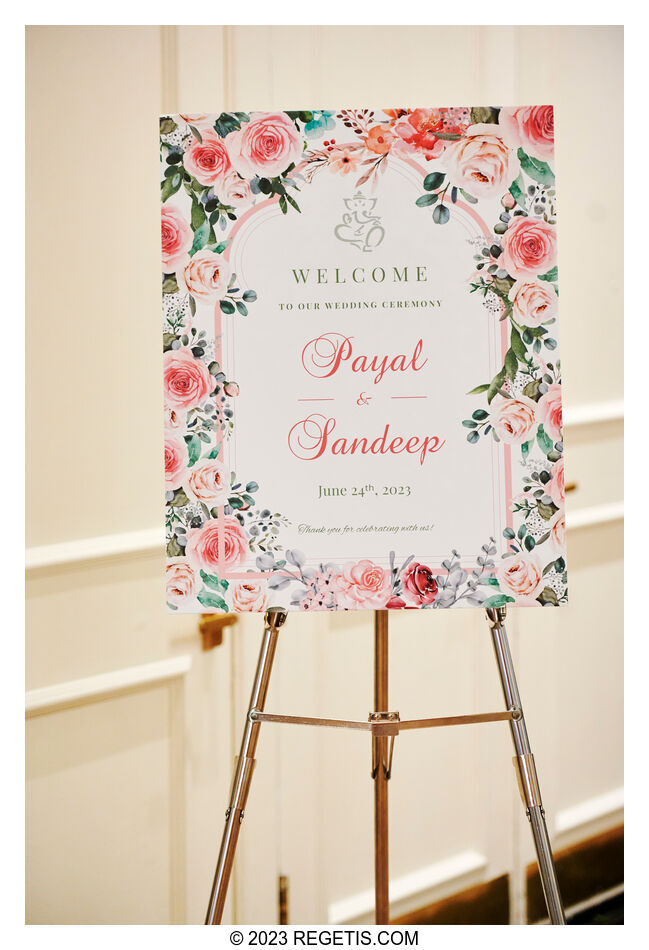 Sunny and Payal – A Blend of Two Faiths, Infinite Smiles, and the Power of Choices
NIKON Z 6
Shutter Speed Value : 1/250
Aperture Value : 2.8
ISO : 3200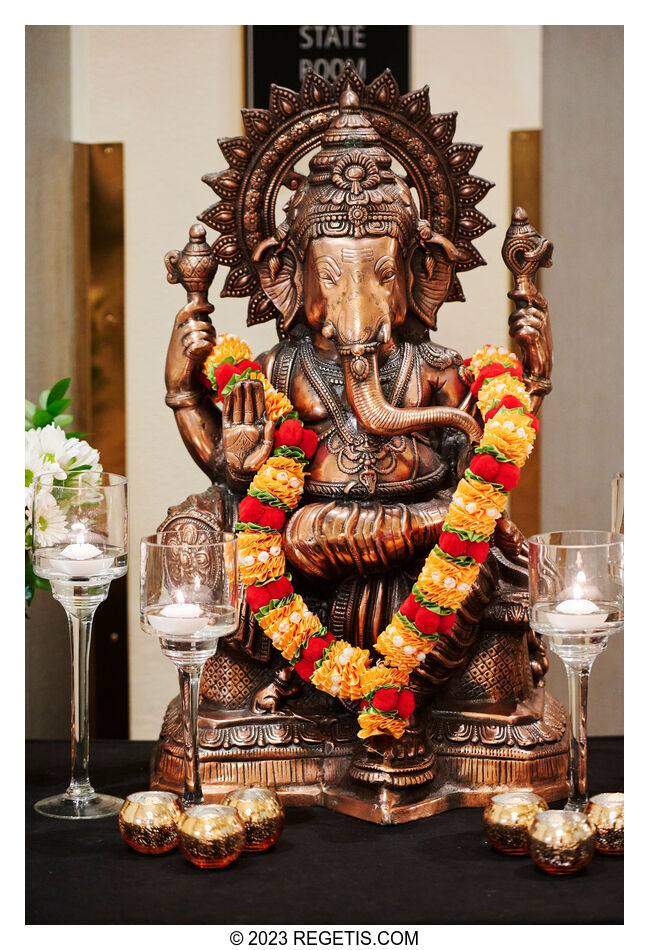 Sunny and Payal – A Blend of Two Faiths, Infinite Smiles, and the Power of Choices
NIKON Z 6
Shutter Speed Value : 1/160
Aperture Value : 2.8
ISO : 3200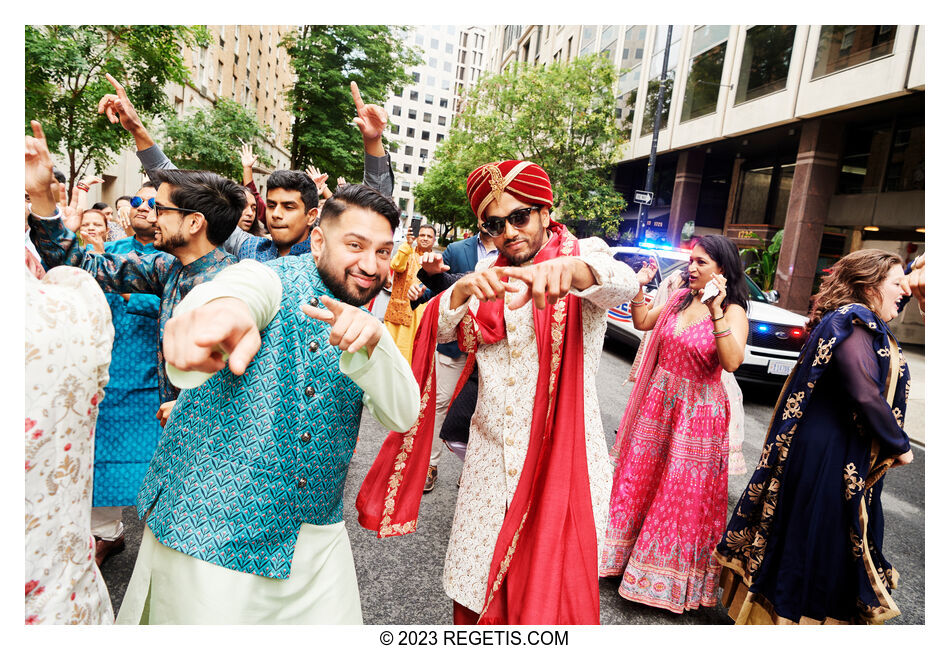 Sunny and Payal – A Blend of Two Faiths, Infinite Smiles, and the Power of Choices
NIKON D5
Shutter Speed Value : 1/320
Aperture Value : 5.6
ISO : 640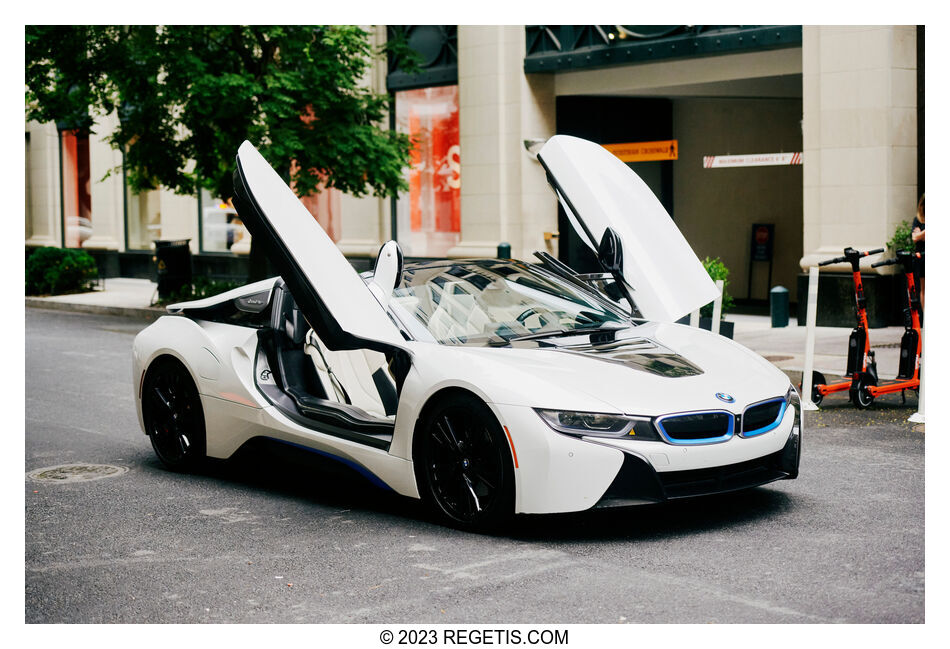 Sunny and Payal – A Blend of Two Faiths, Infinite Smiles, and the Power of Choices
NIKON Z 6
Shutter Speed Value : 1/8000
Aperture Value : 2.8
ISO : 2800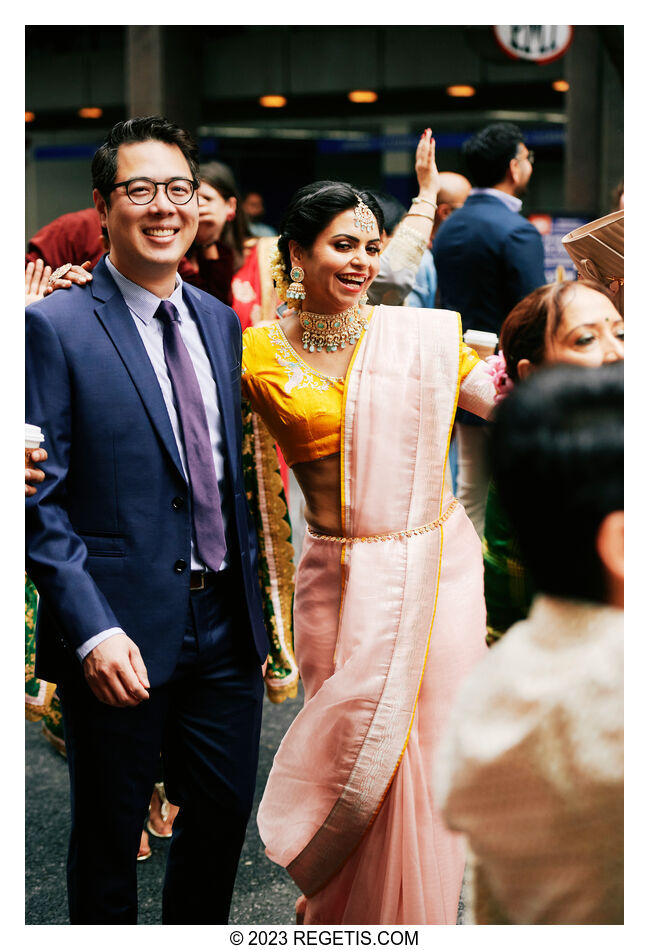 Sunny and Payal – A Blend of Two Faiths, Infinite Smiles, and the Power of Choices
NIKON Z 6
Shutter Speed Value : 1/8000
Aperture Value : 2.8
ISO : 1400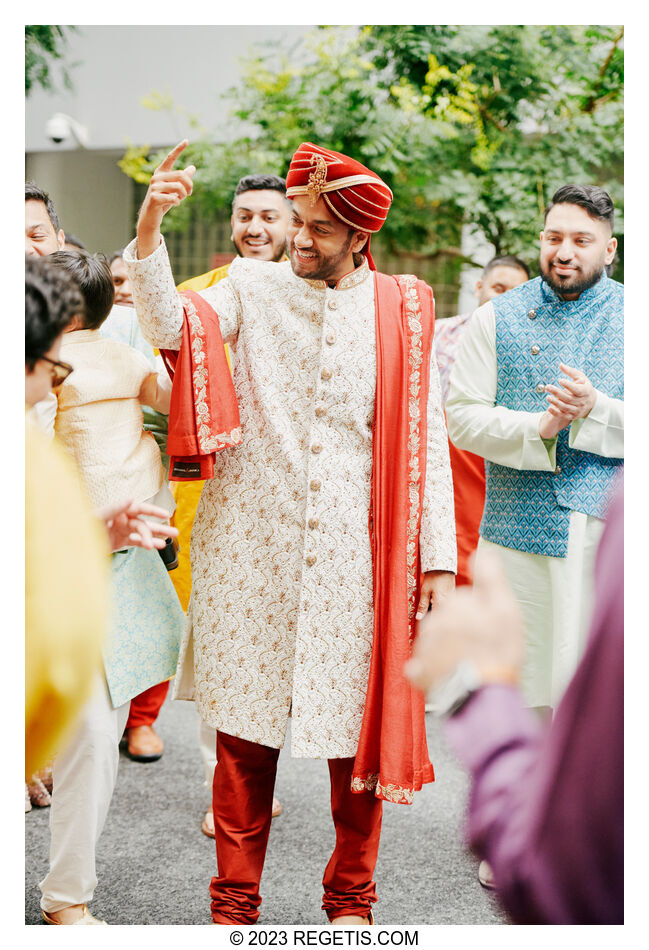 Sunny and Payal – A Blend of Two Faiths, Infinite Smiles, and the Power of Choices
NIKON Z 6
Shutter Speed Value : 1/4000
Aperture Value : 2.8
ISO : 3200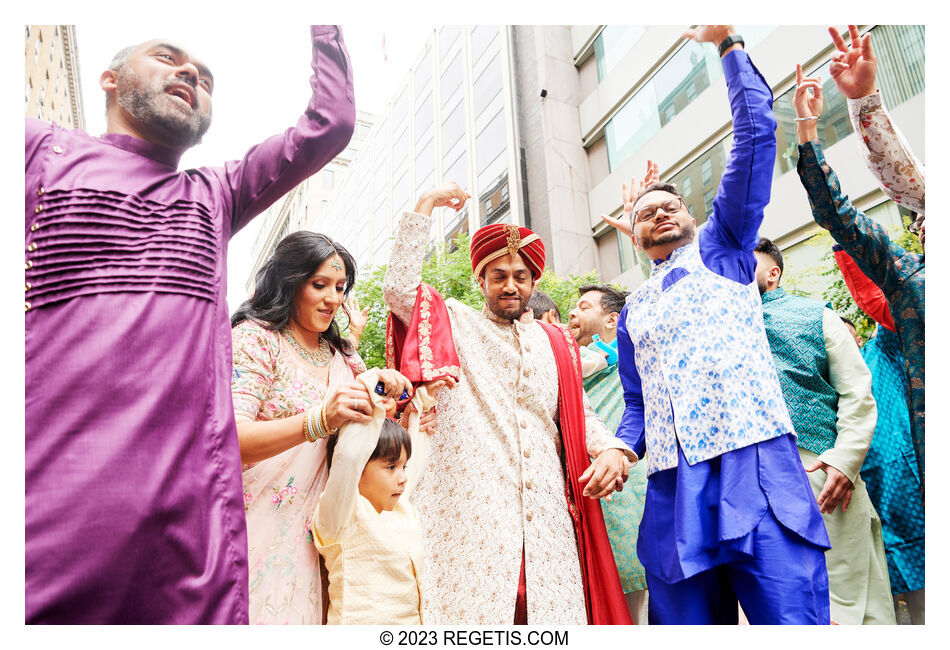 Sunny and Payal – A Blend of Two Faiths, Infinite Smiles, and the Power of Choices
NIKON D5
Shutter Speed Value : 1/320
Aperture Value : 5.6
ISO : 640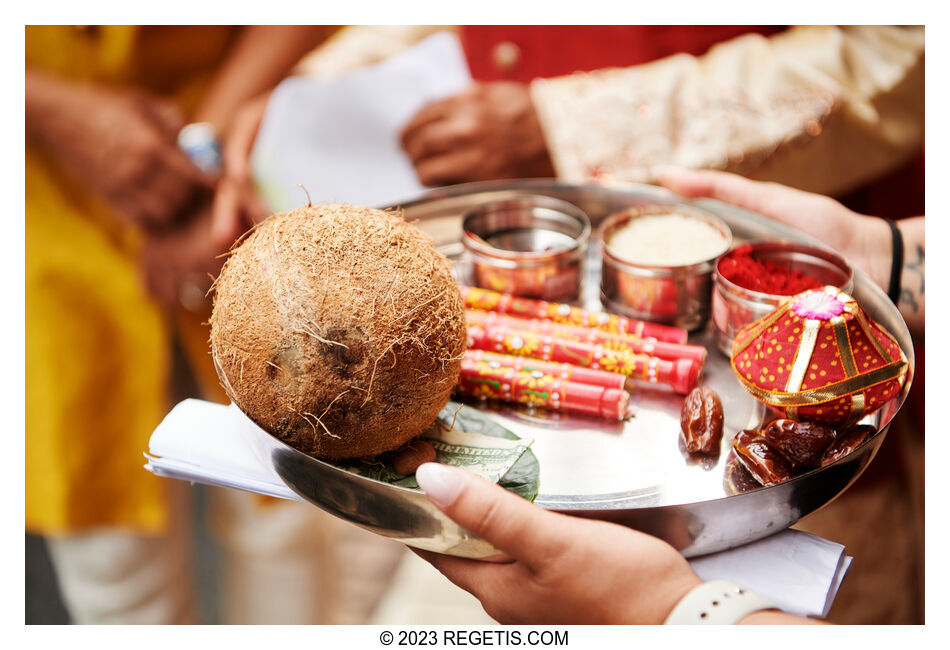 Sunny and Payal – A Blend of Two Faiths, Infinite Smiles, and the Power of Choices
NIKON D5
Shutter Speed Value : 1/800
Aperture Value : 4.0
ISO : 640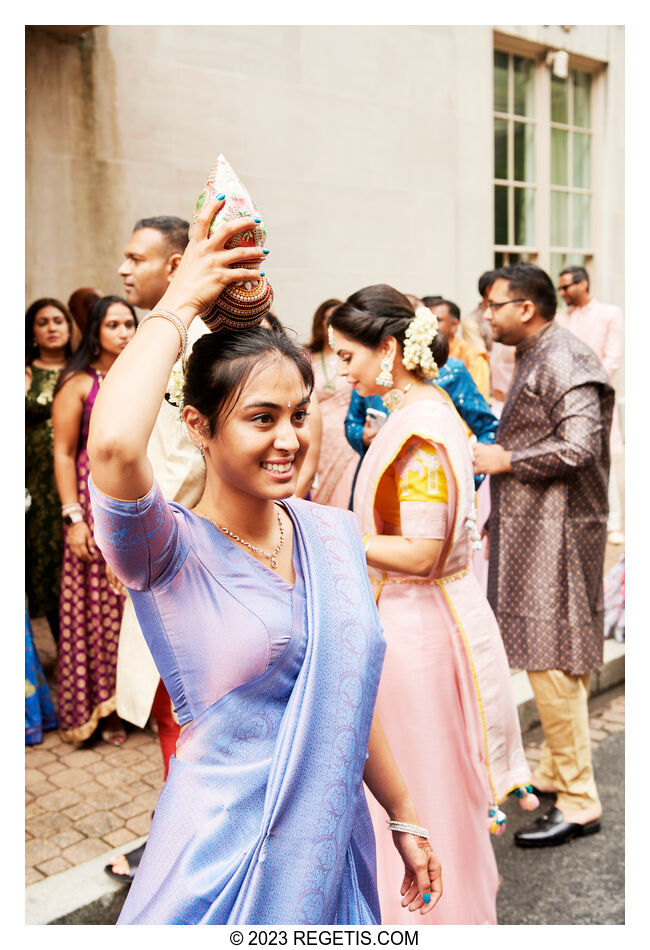 Sunny and Payal – A Blend of Two Faiths, Infinite Smiles, and the Power of Choices
NIKON D5
Shutter Speed Value : 1/400
Aperture Value : 5.6
ISO : 640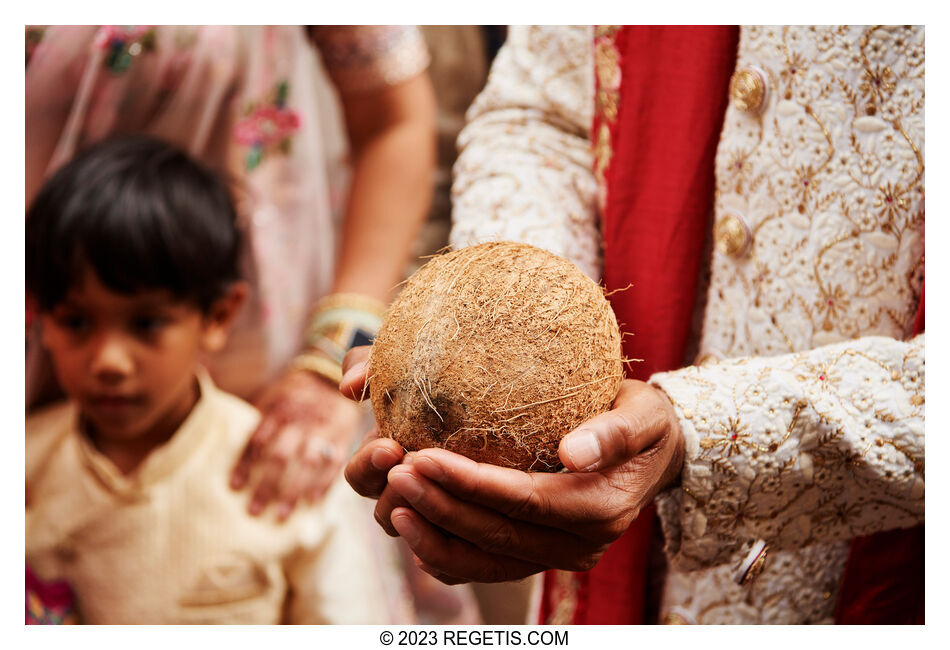 Sunny and Payal – A Blend of Two Faiths, Infinite Smiles, and the Power of Choices
NIKON D5
Shutter Speed Value : 1/800
Aperture Value : 5.6
ISO : 640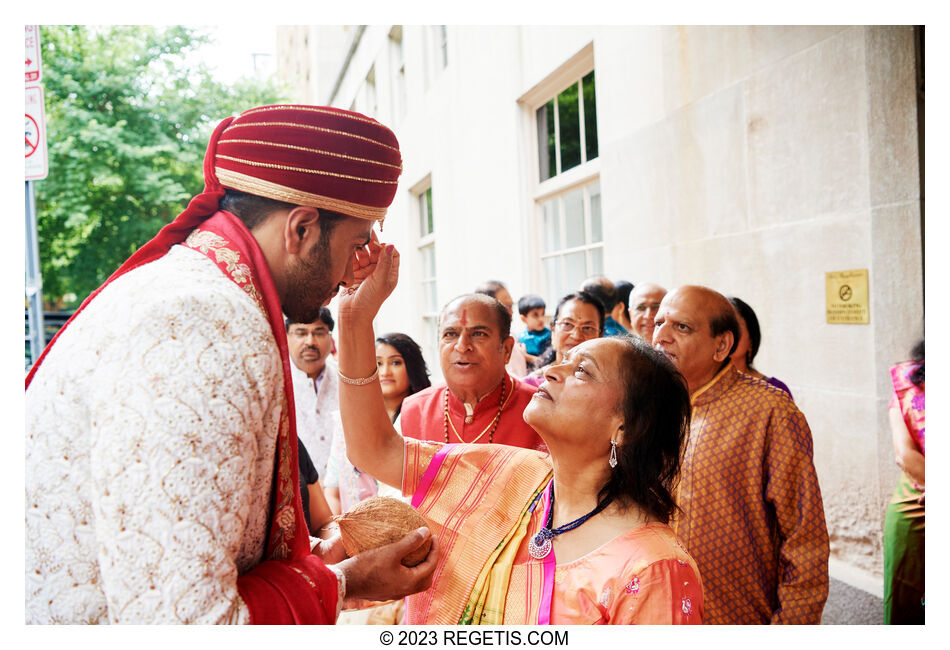 Sunny and Payal – A Blend of Two Faiths, Infinite Smiles, and the Power of Choices
NIKON D5
Shutter Speed Value : 1/250
Aperture Value : 4.0
ISO : 640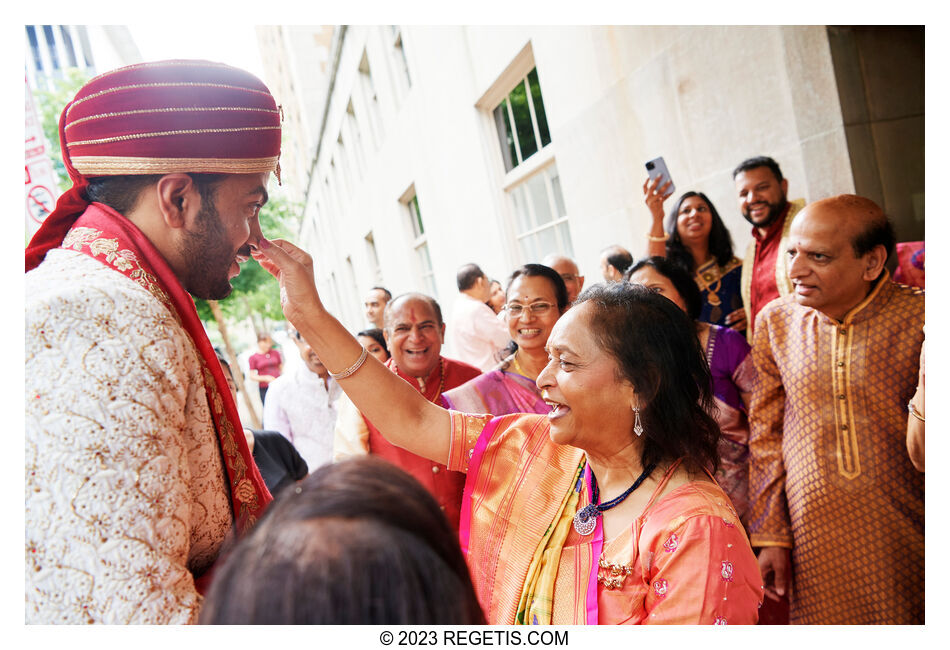 Sunny and Payal – A Blend of Two Faiths, Infinite Smiles, and the Power of Choices
NIKON D5
Shutter Speed Value : 1/250
Aperture Value : 4.0
ISO : 640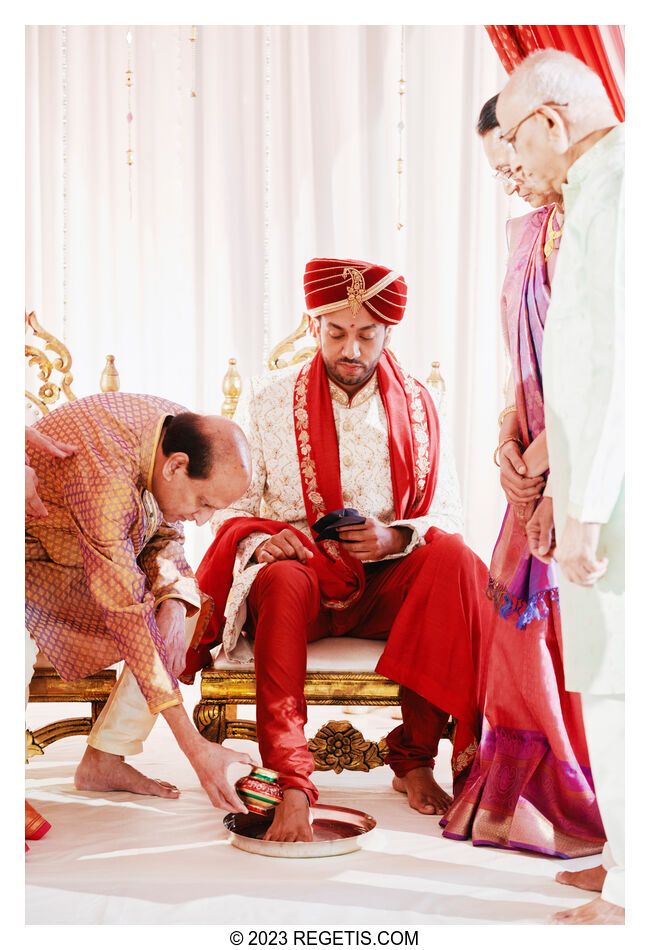 Sunny and Payal – A Blend of Two Faiths, Infinite Smiles, and the Power of Choices
NIKON Z 9
Shutter Speed Value : 1/80
Aperture Value : 2.8
ISO : 3200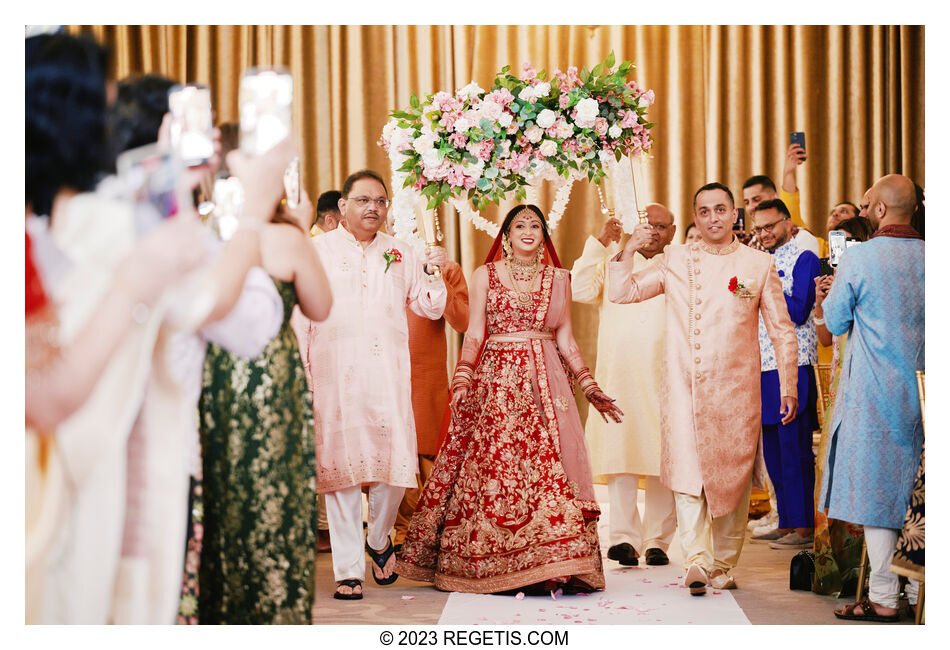 Sunny and Payal – A Blend of Two Faiths, Infinite Smiles, and the Power of Choices
NIKON Z 9
Shutter Speed Value : 1/60
Aperture Value : 2.8
ISO : 1600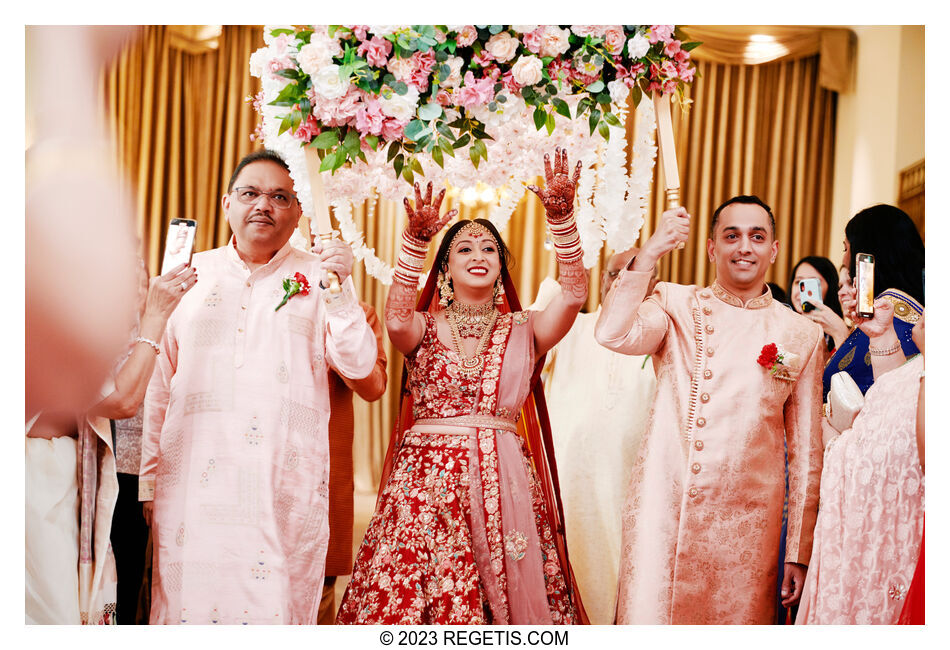 Sunny and Payal – A Blend of Two Faiths, Infinite Smiles, and the Power of Choices
NIKON Z 9
Shutter Speed Value : 1/60
Aperture Value : 2.8
ISO : 1600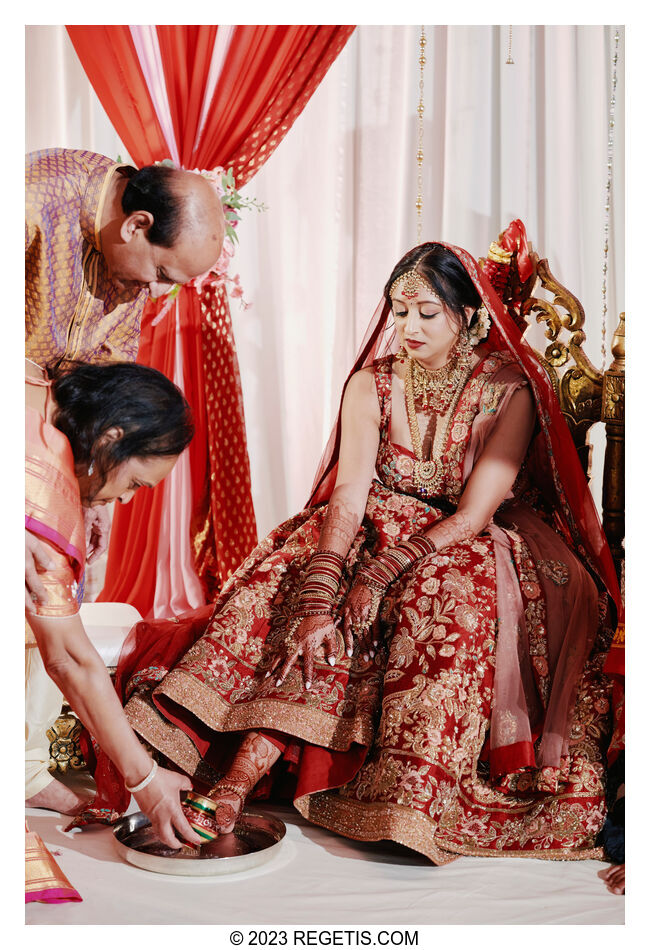 Sunny and Payal – A Blend of Two Faiths, Infinite Smiles, and the Power of Choices
NIKON Z 9
Shutter Speed Value : 1/50
Aperture Value : 4.0
ISO : 1600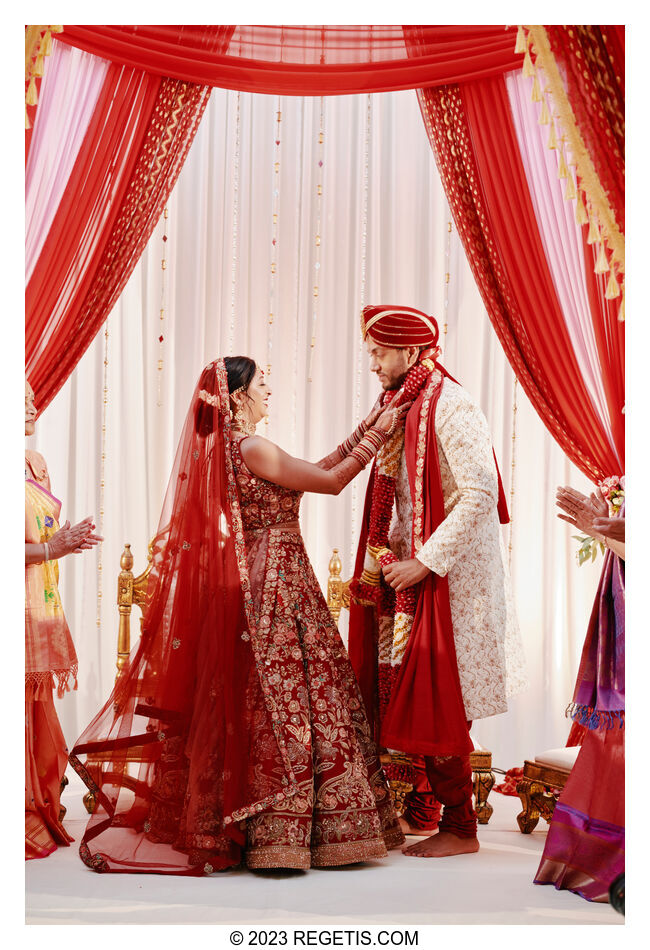 Sunny and Payal – A Blend of Two Faiths, Infinite Smiles, and the Power of Choices
NIKON Z 9
Shutter Speed Value : 1/60
Aperture Value : 4.0
ISO : 1600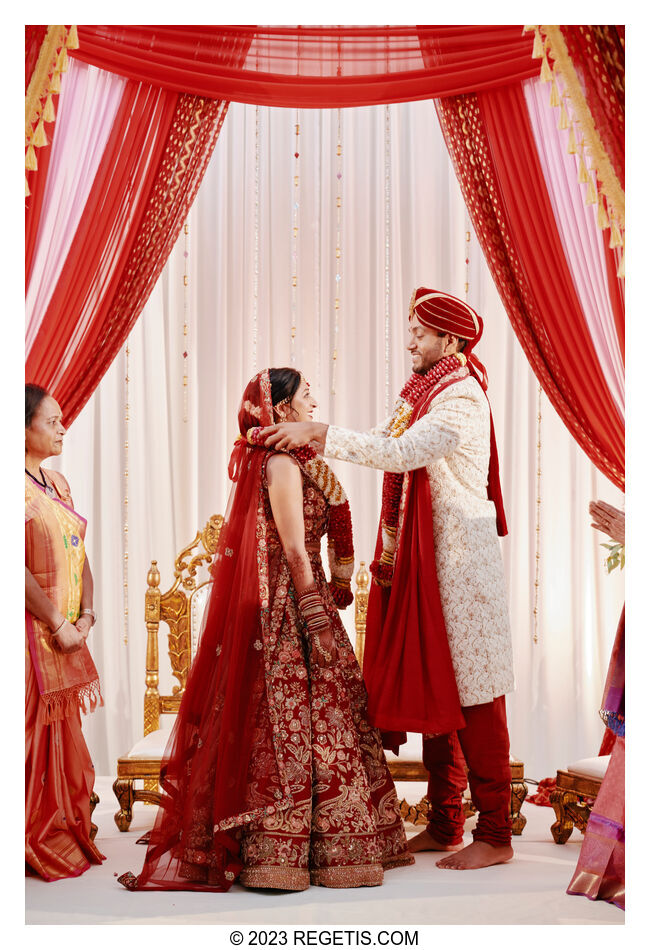 Sunny and Payal – A Blend of Two Faiths, Infinite Smiles, and the Power of Choices
NIKON Z 9
Shutter Speed Value : 1/60
Aperture Value : 4.0
ISO : 1600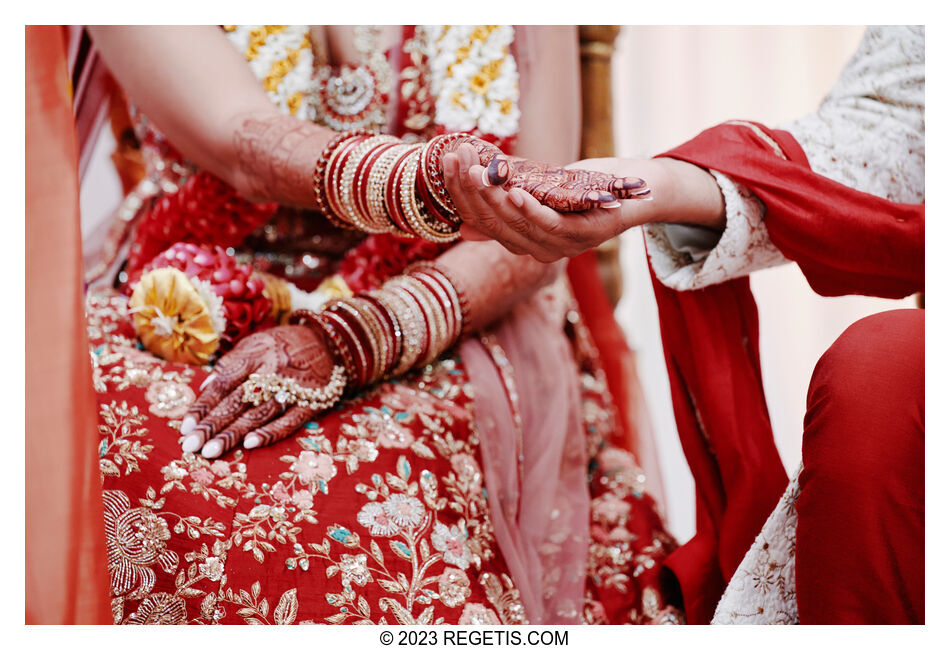 Sunny and Payal – A Blend of Two Faiths, Infinite Smiles, and the Power of Choices
NIKON Z 9
Shutter Speed Value : 1/125
Aperture Value : 4.0
ISO : 1600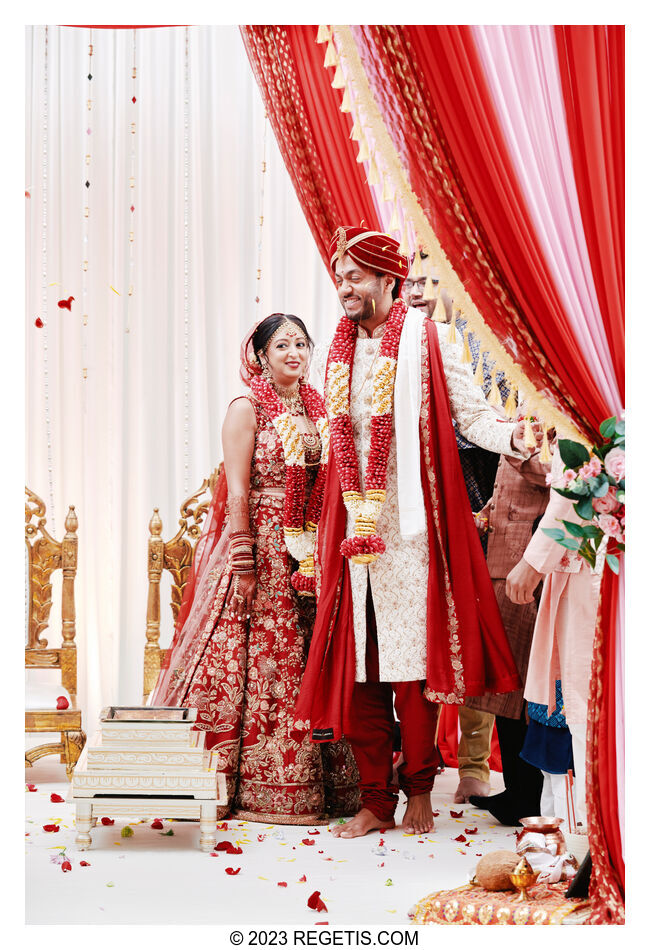 Sunny and Payal – A Blend of Two Faiths, Infinite Smiles, and the Power of Choices
NIKON Z 9
Shutter Speed Value : 1/125
Aperture Value : 4.0
ISO : 1600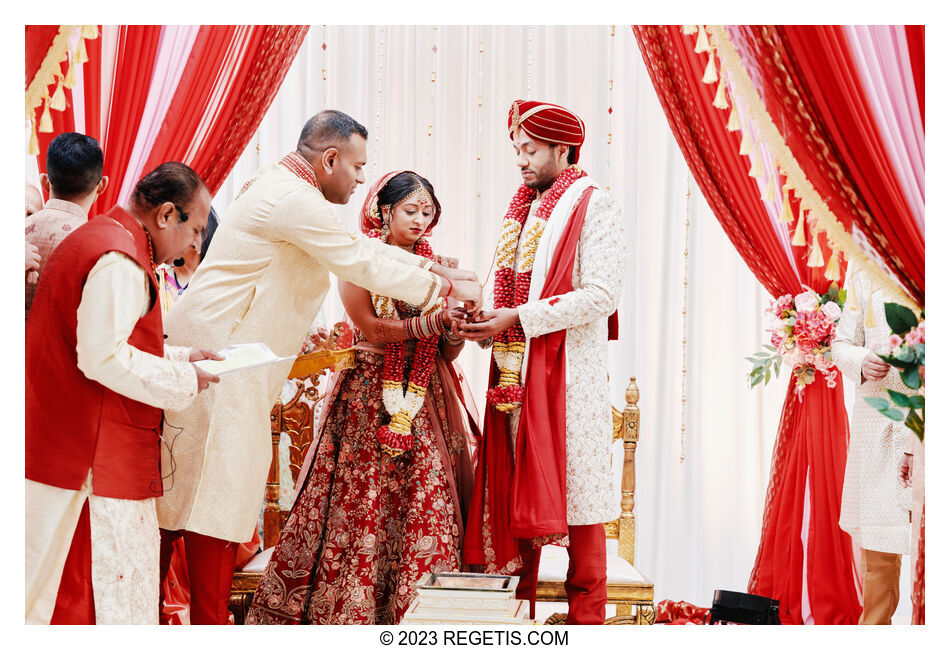 Sunny and Payal – A Blend of Two Faiths, Infinite Smiles, and the Power of Choices
NIKON Z 9
Shutter Speed Value : 1/125
Aperture Value : 4.0
ISO : 1600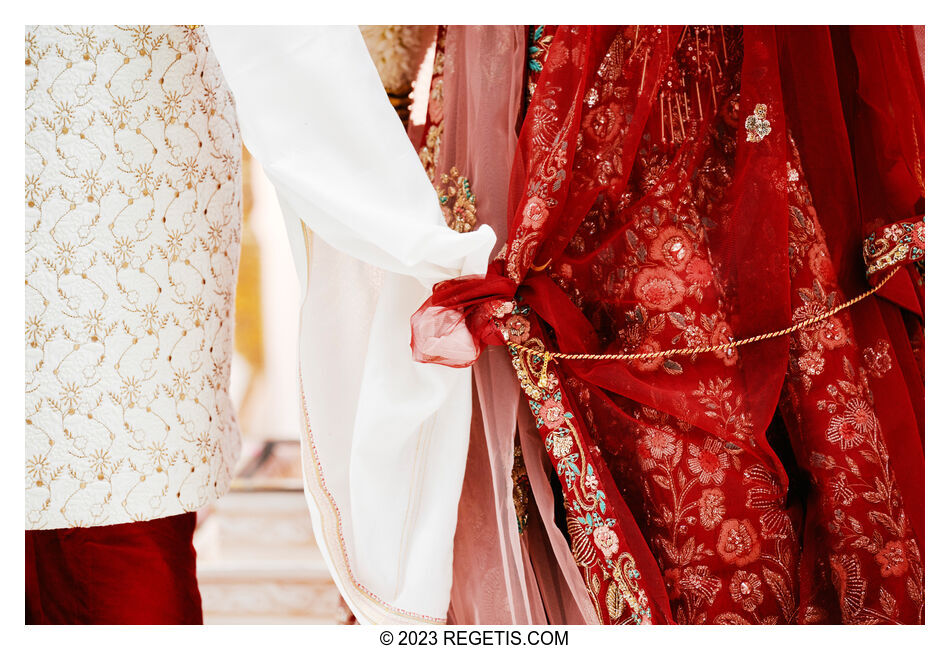 Sunny and Payal – A Blend of Two Faiths, Infinite Smiles, and the Power of Choices
NIKON Z 9
Shutter Speed Value : 1/125
Aperture Value : 4.0
ISO : 1600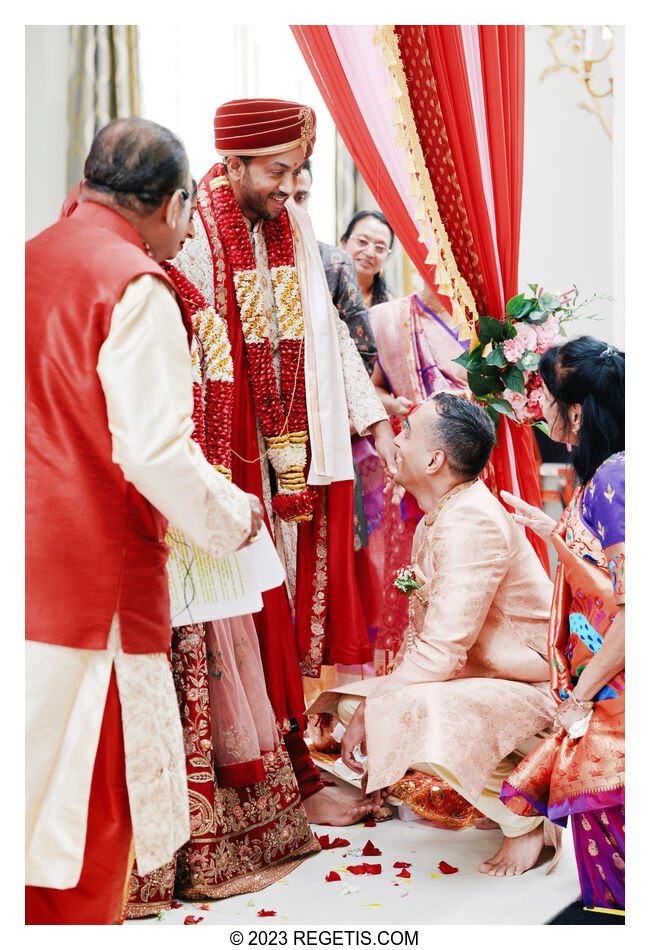 Sunny and Payal – A Blend of Two Faiths, Infinite Smiles, and the Power of Choices
NIKON Z 9
Shutter Speed Value : 1/125
Aperture Value : 4.0
ISO : 1600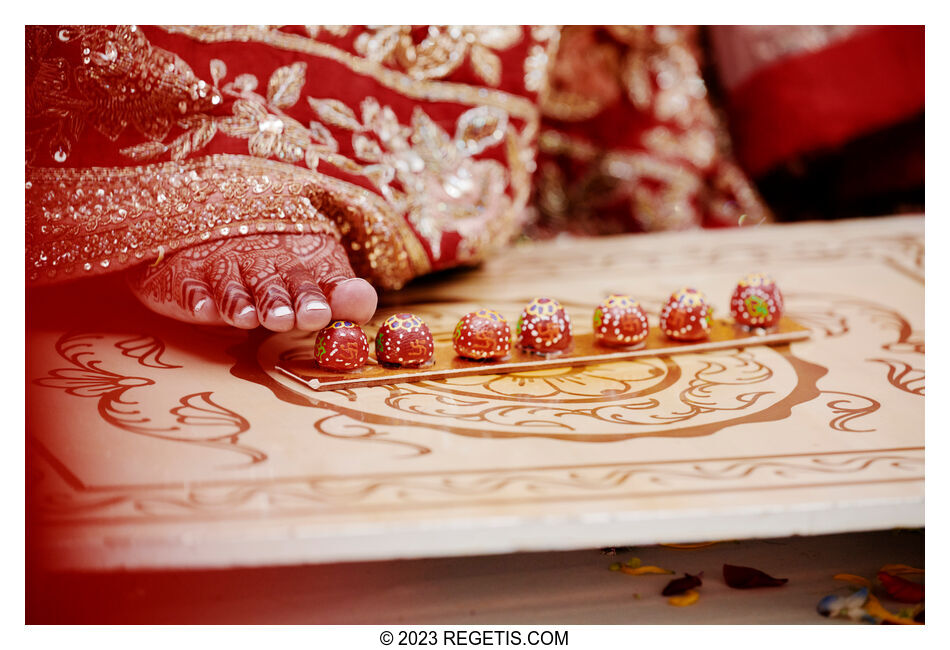 Sunny and Payal – A Blend of Two Faiths, Infinite Smiles, and the Power of Choices
NIKON Z 9
Shutter Speed Value : 1/125
Aperture Value : 4.0
ISO : 1600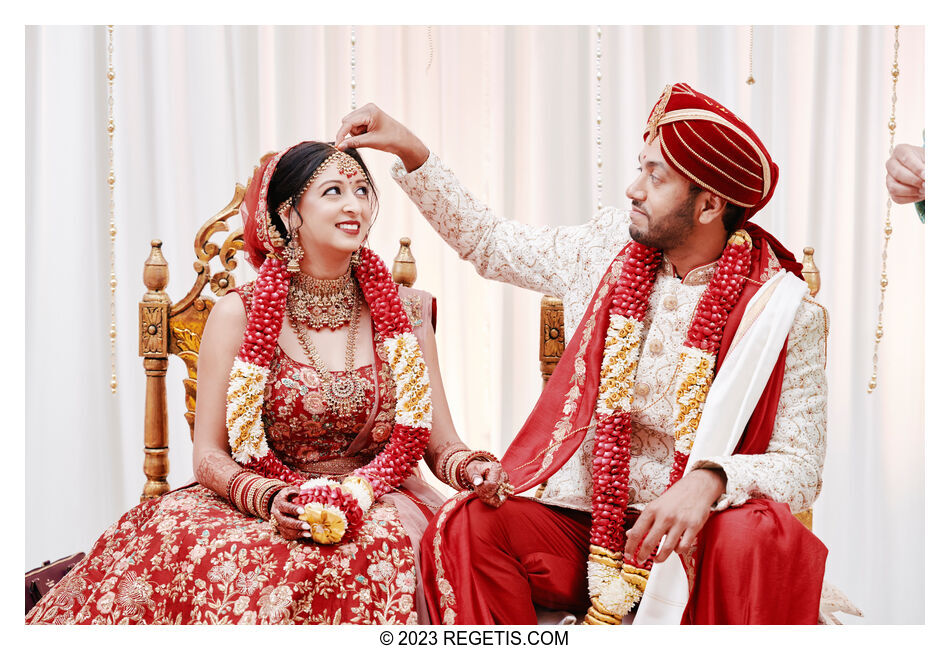 Sunny and Payal – A Blend of Two Faiths, Infinite Smiles, and the Power of Choices
NIKON Z 9
Shutter Speed Value : 1/125
Aperture Value : 4.0
ISO : 1600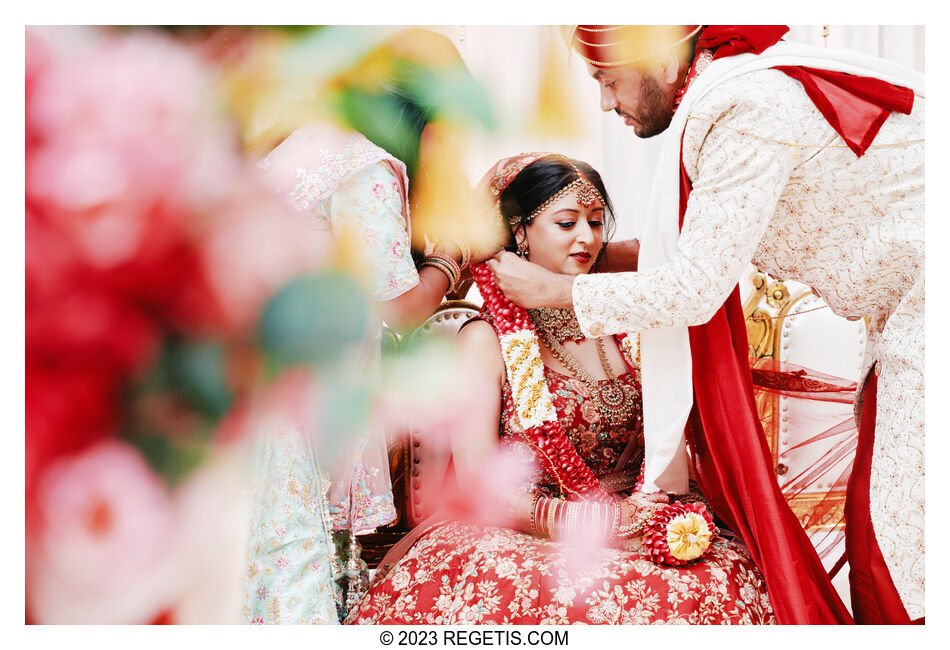 Sunny and Payal – A Blend of Two Faiths, Infinite Smiles, and the Power of Choices
NIKON Z 9
Shutter Speed Value : 1/125
Aperture Value : 4.0
ISO : 1600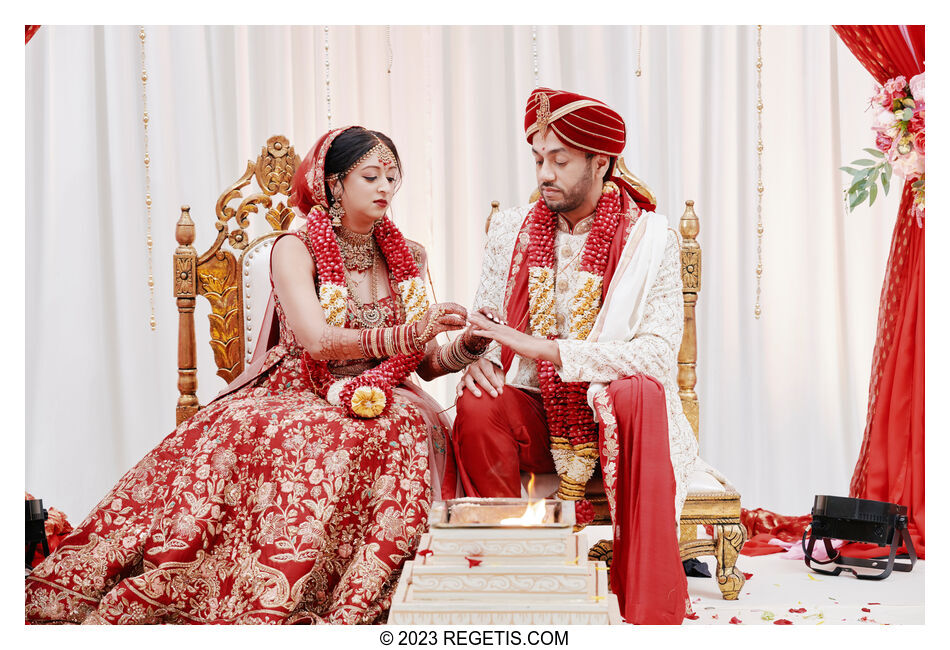 Sunny and Payal – A Blend of Two Faiths, Infinite Smiles, and the Power of Choices
NIKON Z 9
Shutter Speed Value : 1/125
Aperture Value : 4.0
ISO : 1600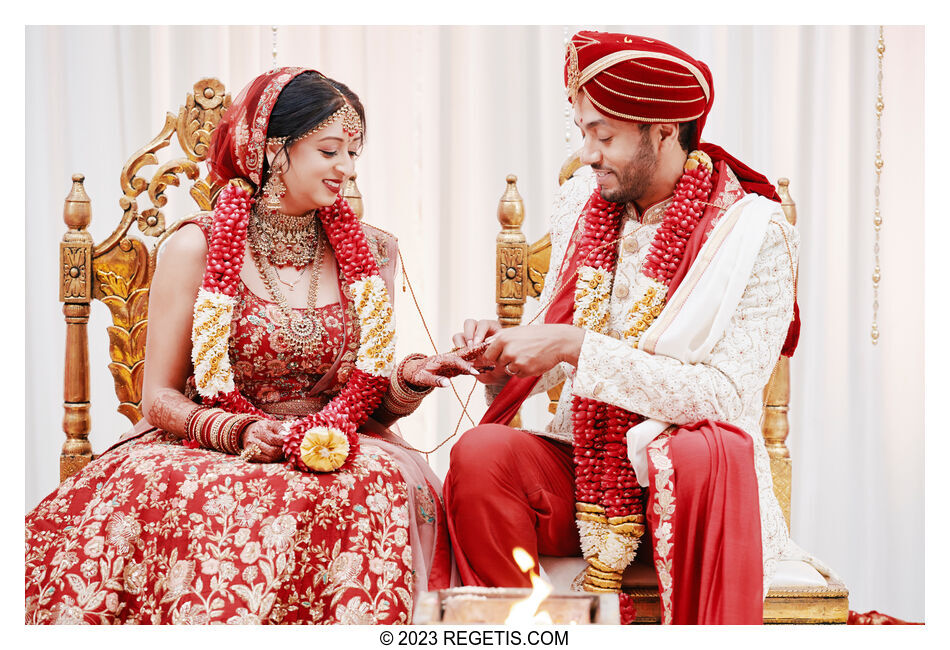 Sunny and Payal – A Blend of Two Faiths, Infinite Smiles, and the Power of Choices
NIKON Z 9
Shutter Speed Value : 1/125
Aperture Value : 4.0
ISO : 1600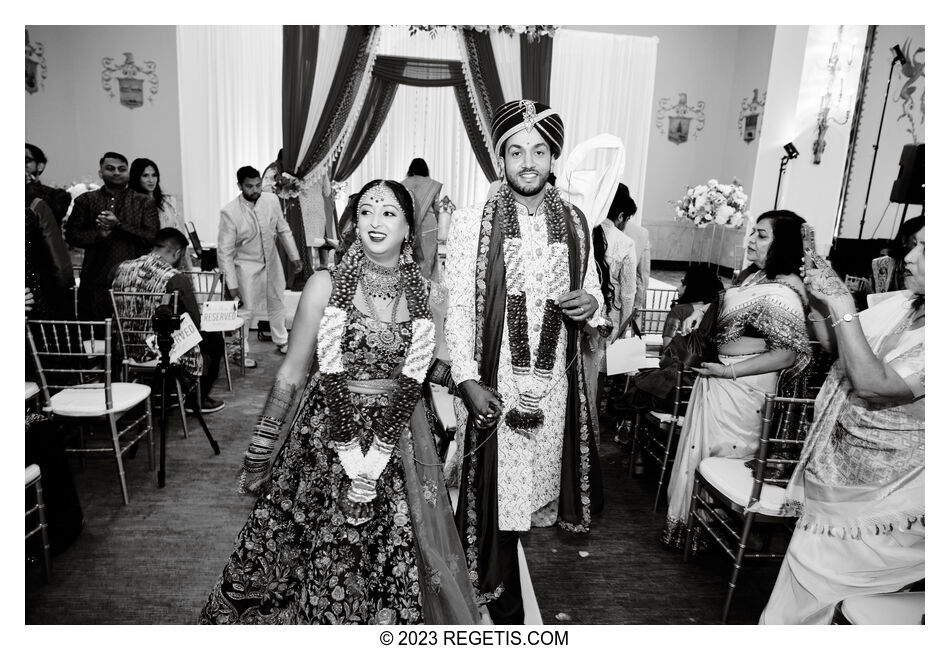 Sunny and Payal – A Blend of Two Faiths, Infinite Smiles, and the Power of Choices
NIKON D5
Shutter Speed Value : 1/50
Aperture Value : 4.0
ISO : 1600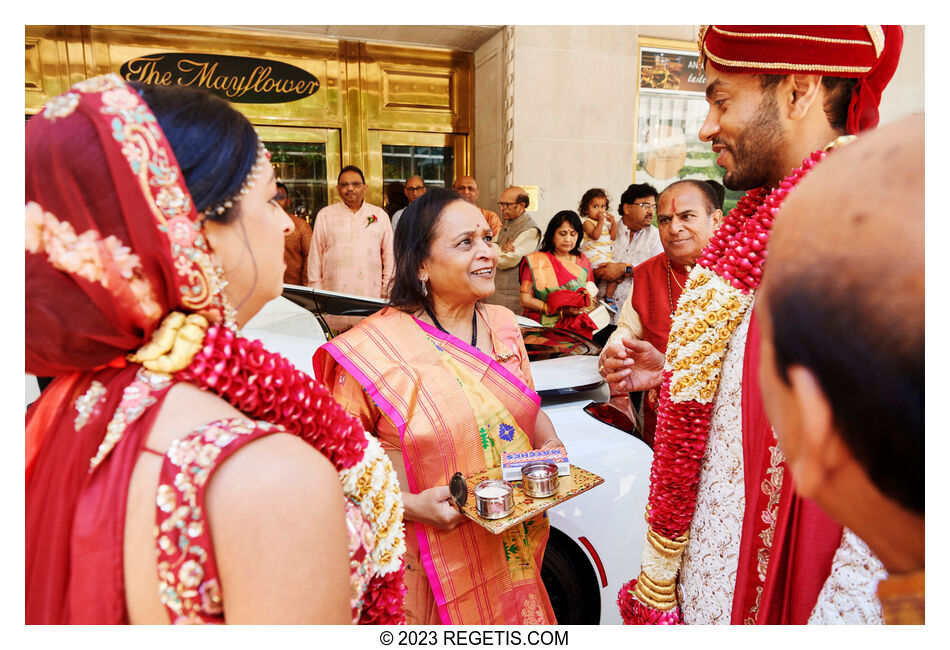 Sunny and Payal – A Blend of Two Faiths, Infinite Smiles, and the Power of Choices
NIKON D5
Shutter Speed Value : 1/200
Aperture Value : 5.6
ISO : 640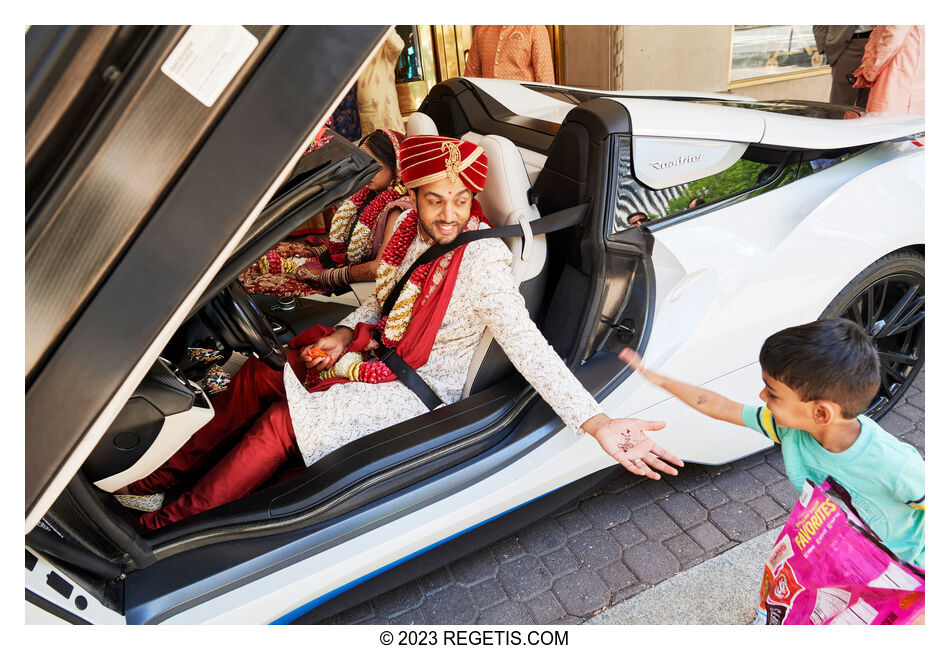 Sunny and Payal – A Blend of Two Faiths, Infinite Smiles, and the Power of Choices
NIKON D5
Shutter Speed Value : 1/250
Aperture Value : 5.6
ISO : 640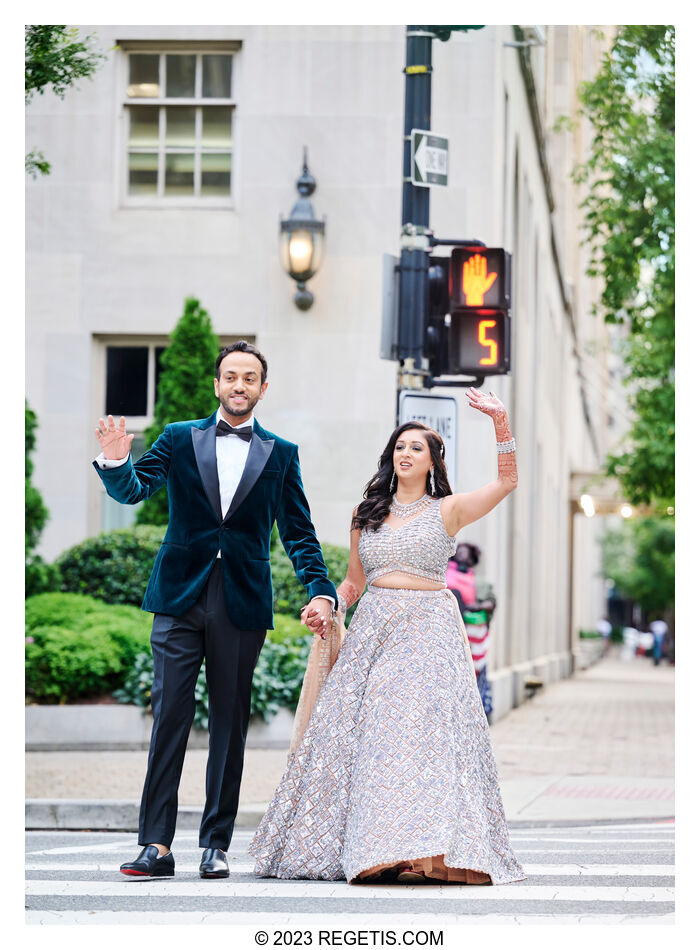 Sunny and Payal – A Blend of Two Faiths, Infinite Smiles, and the Power of Choices
NIKON Z 9
Shutter Speed Value : 1/400
Aperture Value : 3.2
ISO : 640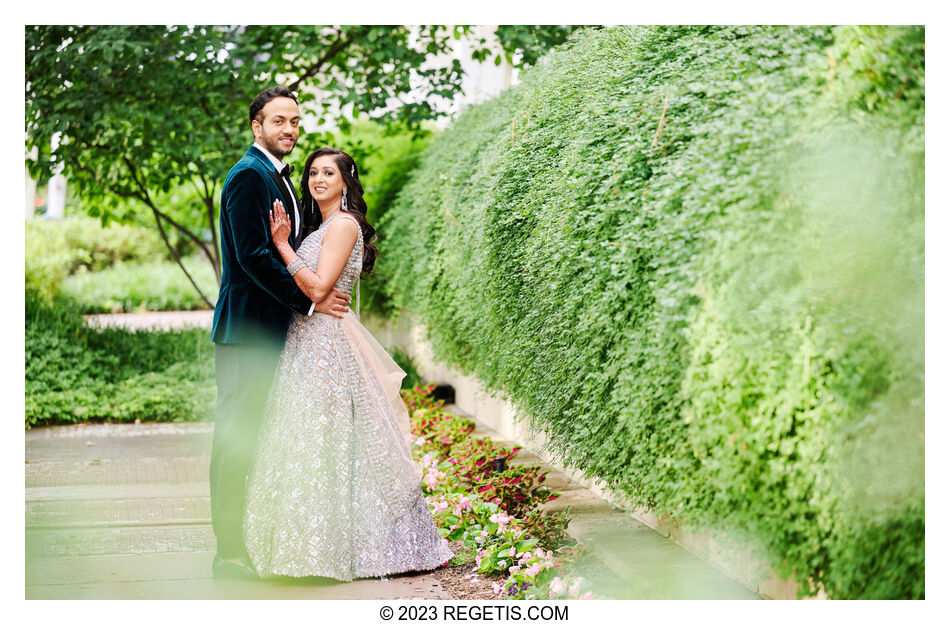 Sunny and Payal – A Blend of Two Faiths, Infinite Smiles, and the Power of Choices
NIKON Z 9
Shutter Speed Value : 1/200
Aperture Value : 3.2
ISO : 640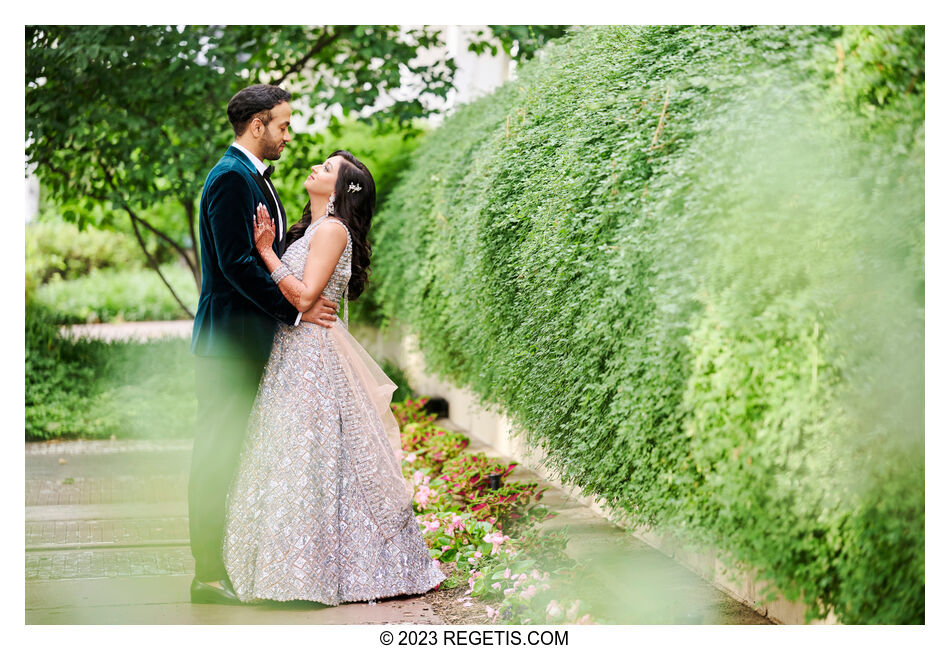 Sunny and Payal – A Blend of Two Faiths, Infinite Smiles, and the Power of Choices
NIKON Z 9
Shutter Speed Value : 1/200
Aperture Value : 3.2
ISO : 640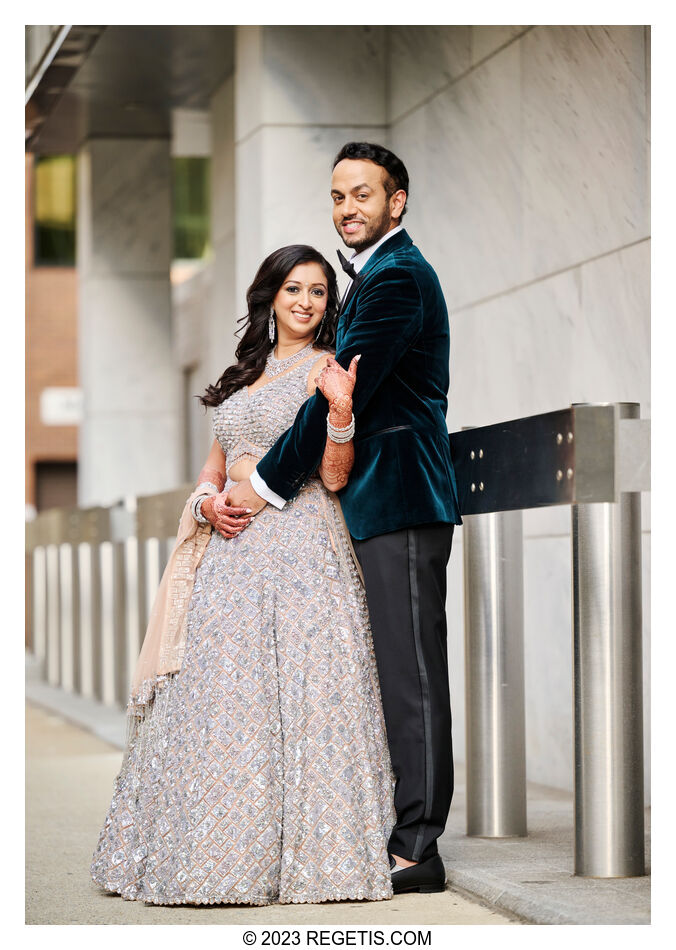 Sunny and Payal – A Blend of Two Faiths, Infinite Smiles, and the Power of Choices
NIKON Z 9
Shutter Speed Value : 1/800
Aperture Value : 3.2
ISO : 640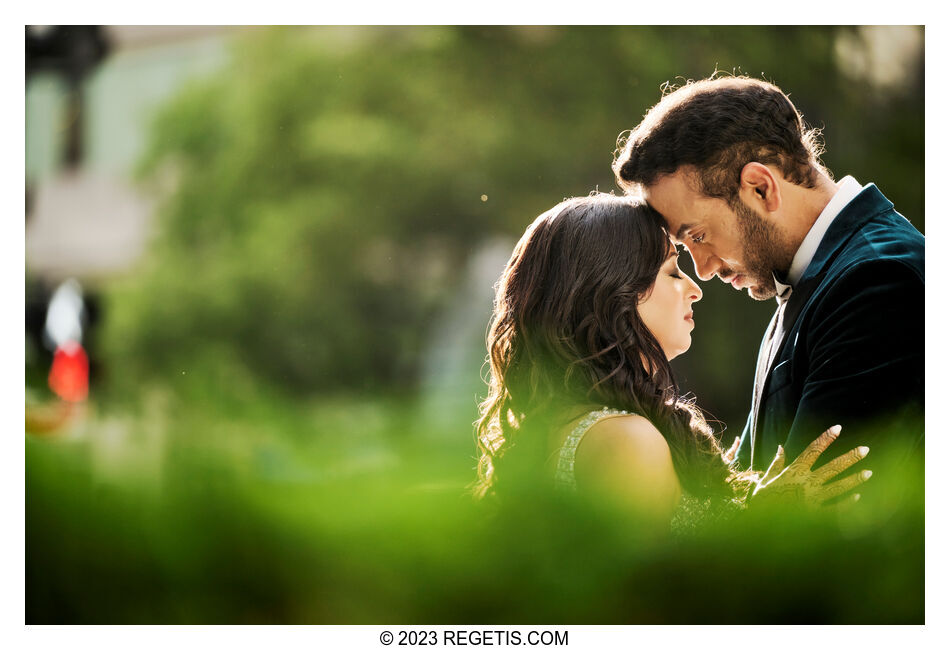 Sunny and Payal – A Blend of Two Faiths, Infinite Smiles, and the Power of Choices
NIKON Z 9
Shutter Speed Value : 1/800
Aperture Value : 3.2
ISO : 640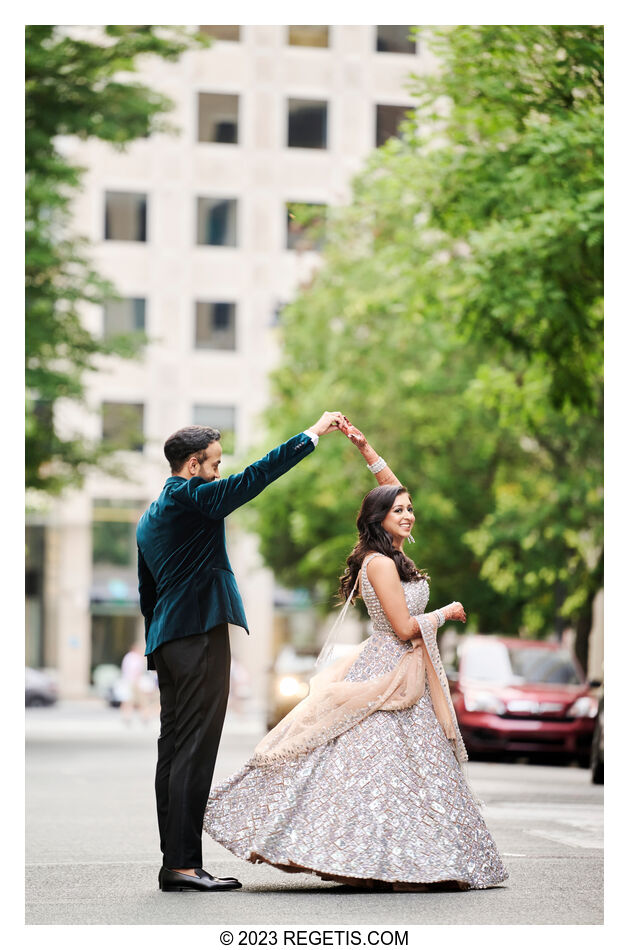 Sunny and Payal – A Blend of Two Faiths, Infinite Smiles, and the Power of Choices
NIKON Z 9
Shutter Speed Value : 1/200
Aperture Value : 3.2
ISO : 640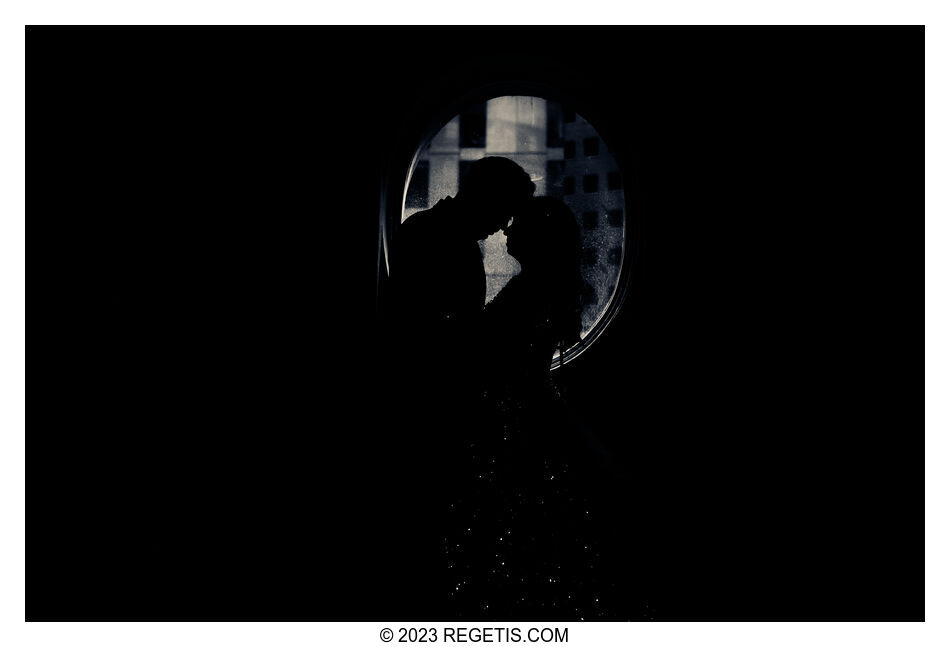 Sunny and Payal – A Blend of Two Faiths, Infinite Smiles, and the Power of Choices
NIKON Z 6_2
Shutter Speed Value : 1/5000
Aperture Value : 2.0
ISO : 1600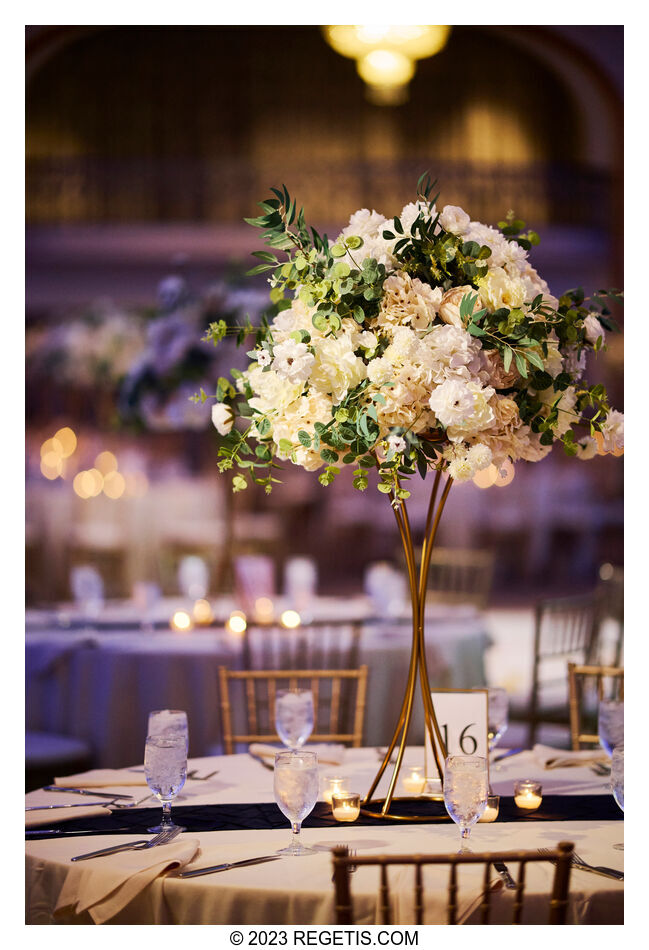 Sunny and Payal – A Blend of Two Faiths, Infinite Smiles, and the Power of Choices
NIKON Z 6_2
Shutter Speed Value : 1/320
Aperture Value : 1.4
ISO : 3200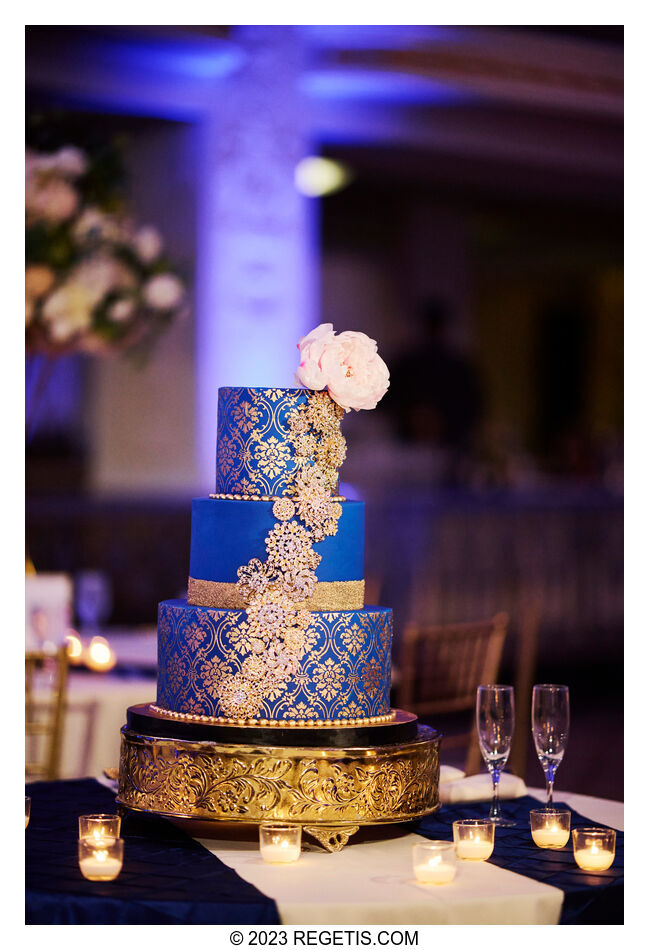 Sunny and Payal – A Blend of Two Faiths, Infinite Smiles, and the Power of Choices
NIKON Z 6_2
Shutter Speed Value : 1/400
Aperture Value : 1.4
ISO : 3200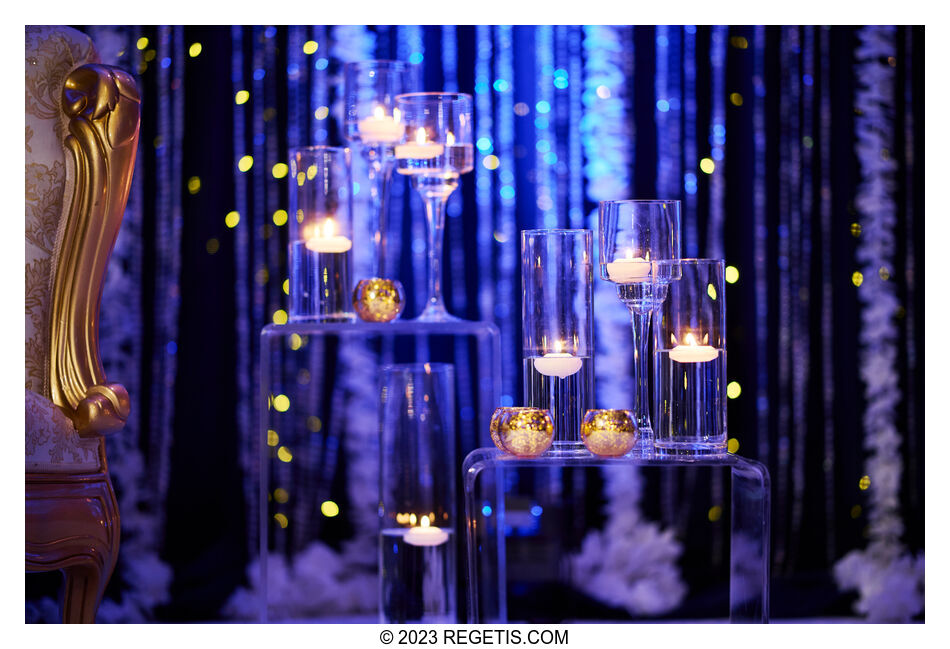 Sunny and Payal – A Blend of Two Faiths, Infinite Smiles, and the Power of Choices
NIKON Z 6_2
Shutter Speed Value : 1/125
Aperture Value : 1.4
ISO : 640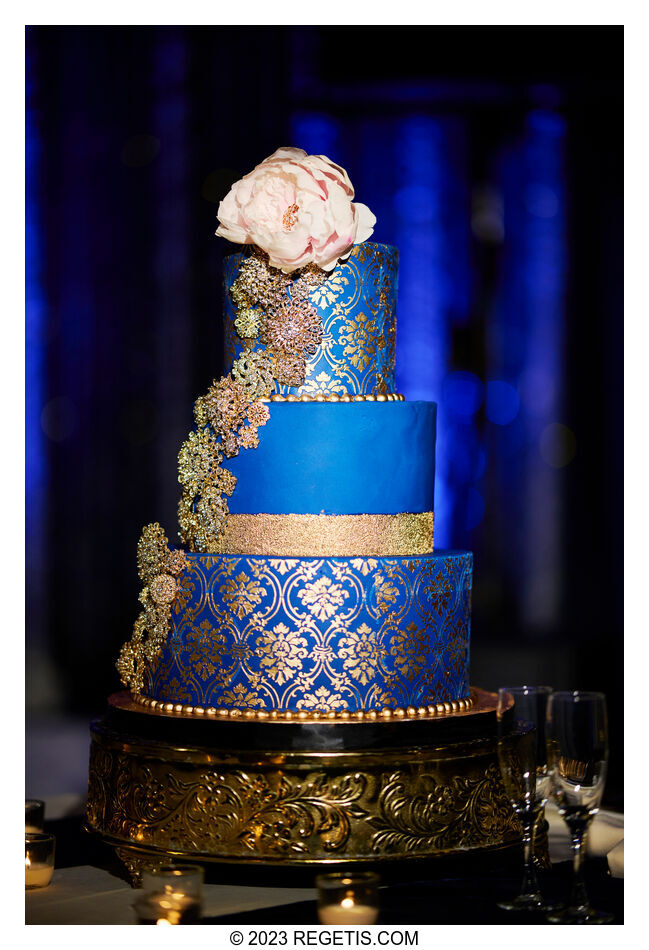 Sunny and Payal – A Blend of Two Faiths, Infinite Smiles, and the Power of Choices
NIKON Z 6_2
Shutter Speed Value : 1/1000
Aperture Value : 1.4
ISO : 640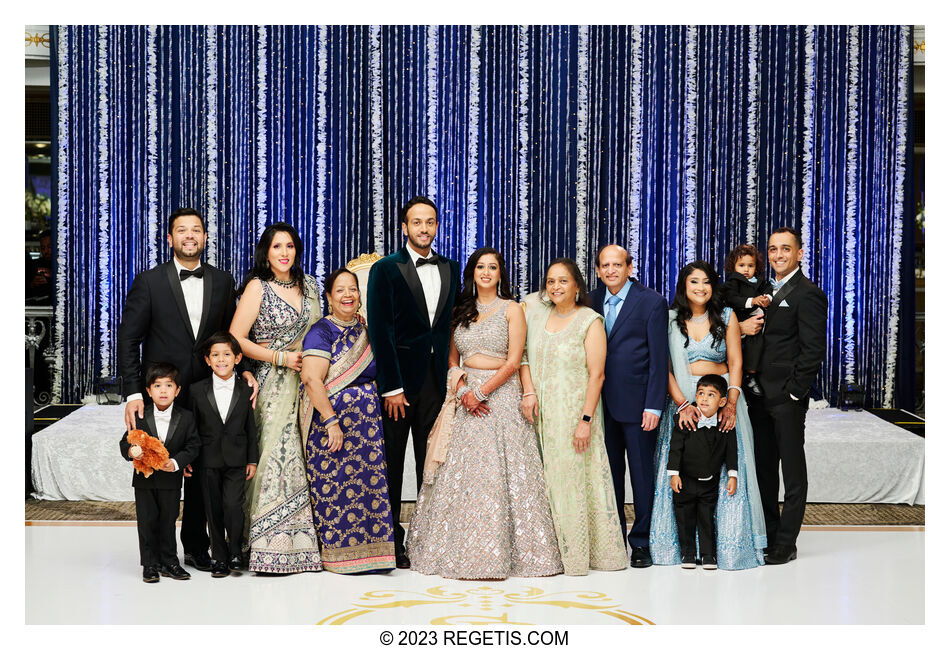 Sunny and Payal – A Blend of Two Faiths, Infinite Smiles, and the Power of Choices
NIKON Z 9
Shutter Speed Value : 1/100
Aperture Value : 4.0
ISO : 800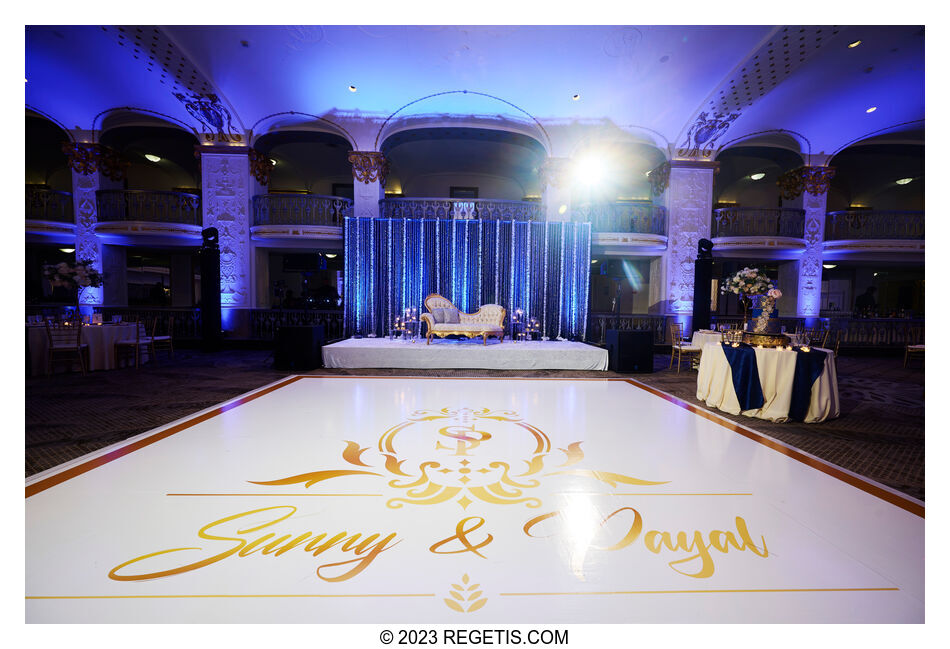 Sunny and Payal – A Blend of Two Faiths, Infinite Smiles, and the Power of Choices
NIKON Z 6_2
Shutter Speed Value : 1.3
Aperture Value : 8.0
ISO : 100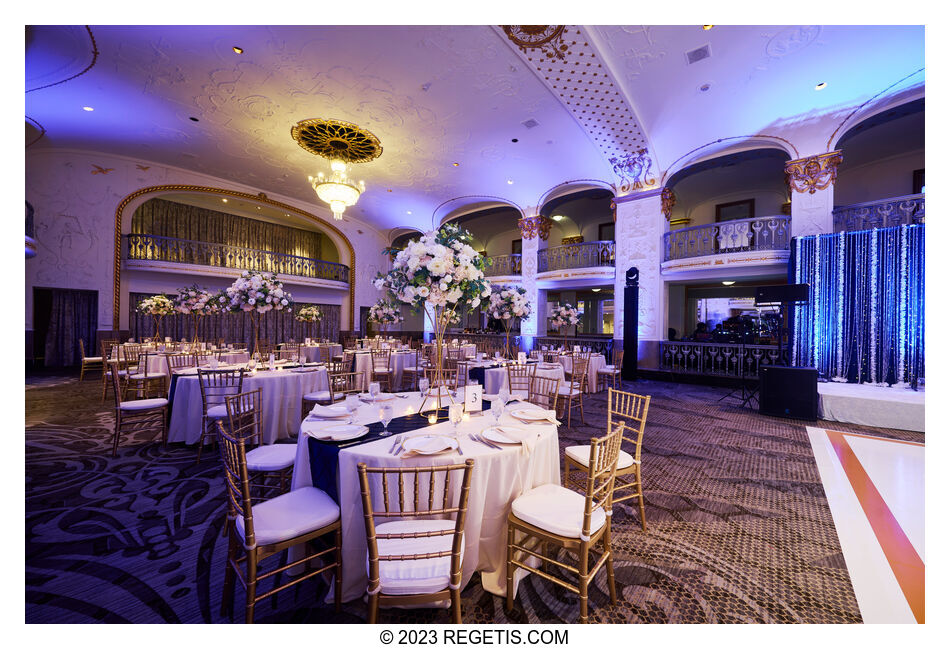 Sunny and Payal – A Blend of Two Faiths, Infinite Smiles, and the Power of Choices
NIKON Z 6_2
Shutter Speed Value : 3
Aperture Value : 8.0
ISO : 100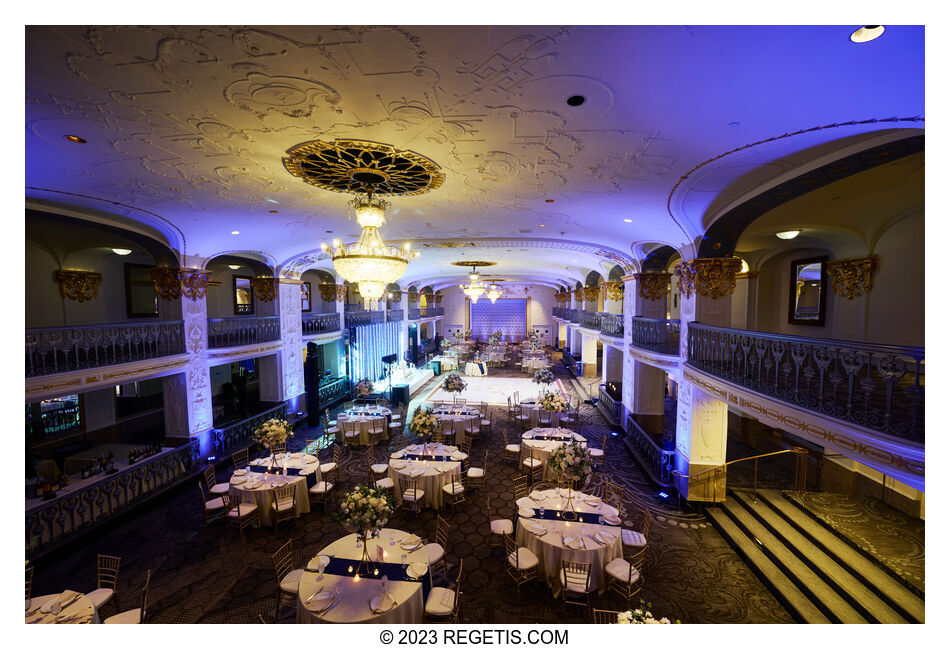 Sunny and Payal – A Blend of Two Faiths, Infinite Smiles, and the Power of Choices
NIKON Z 6_2
Shutter Speed Value : 2
Aperture Value : 8.0
ISO : 100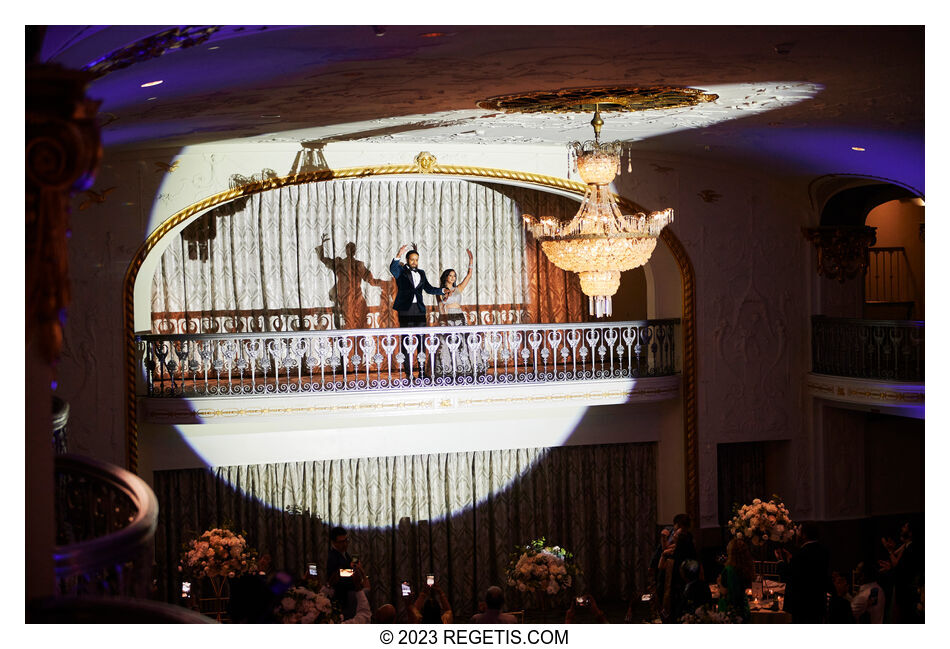 Sunny and Payal – A Blend of Two Faiths, Infinite Smiles, and the Power of Choices
NIKON Z 6
Shutter Speed Value : 1/400
Aperture Value : 2.8
ISO : 2000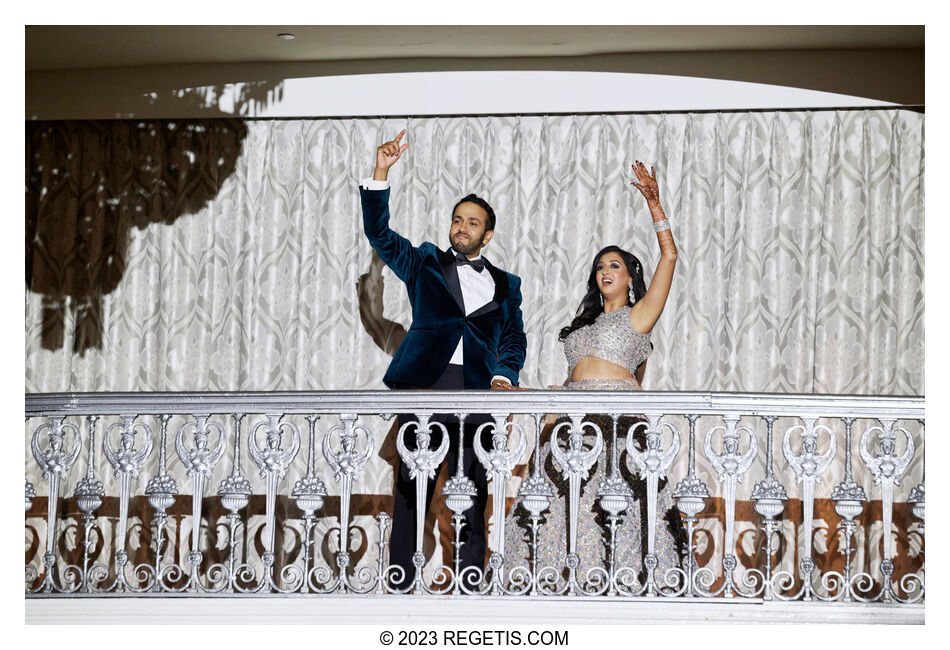 Sunny and Payal – A Blend of Two Faiths, Infinite Smiles, and the Power of Choices
NIKON Z 9
Shutter Speed Value : 1/200
Aperture Value : 4.0
ISO : 1600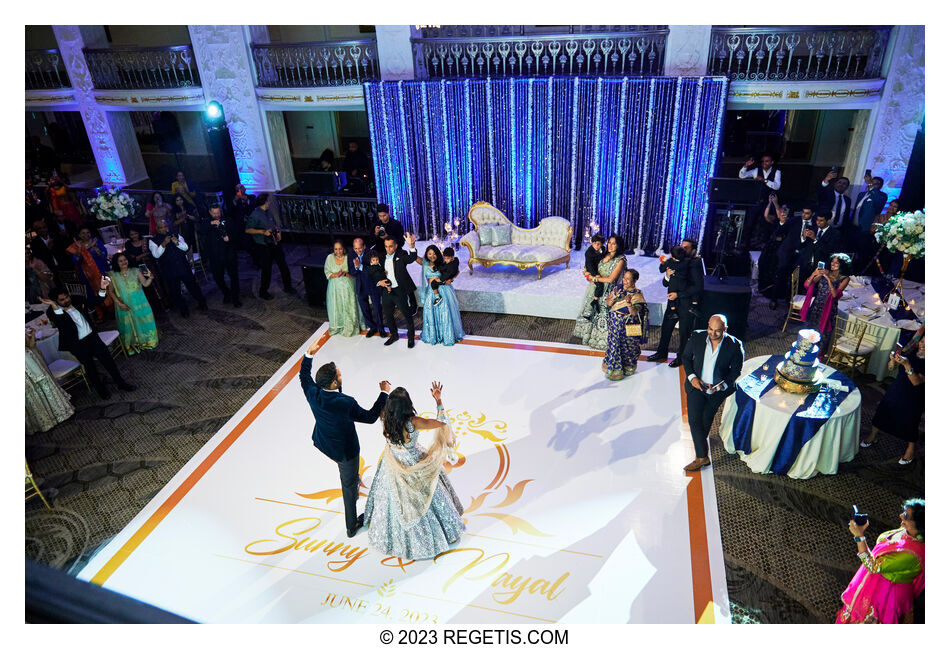 Sunny and Payal – A Blend of Two Faiths, Infinite Smiles, and the Power of Choices
NIKON Z 6
Shutter Speed Value : 1/250
Aperture Value : 2.8
ISO : 2000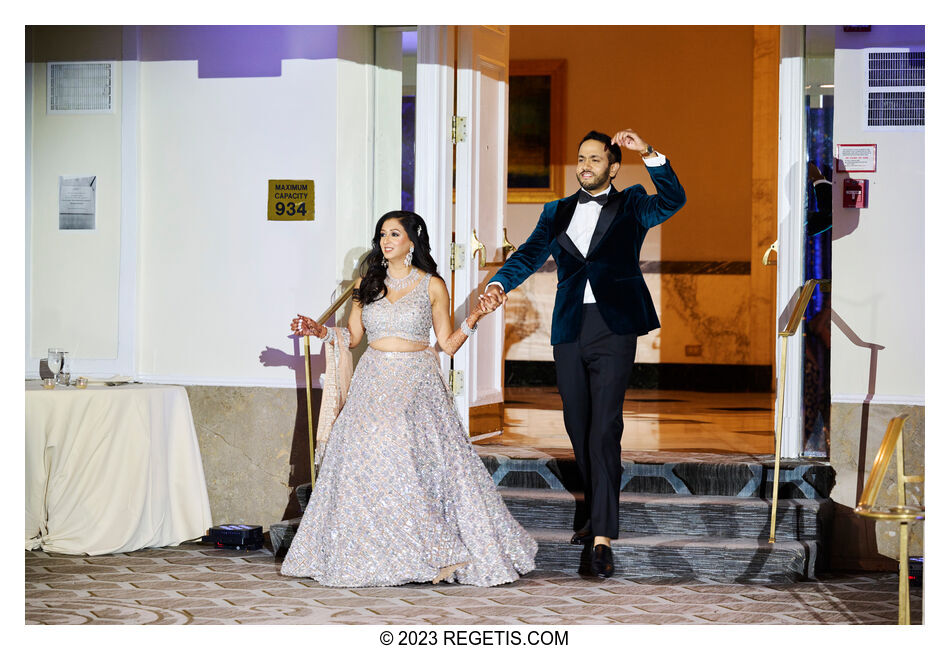 Sunny and Payal – A Blend of Two Faiths, Infinite Smiles, and the Power of Choices
NIKON Z 9
Shutter Speed Value : 1/200
Aperture Value : 4.0
ISO : 1600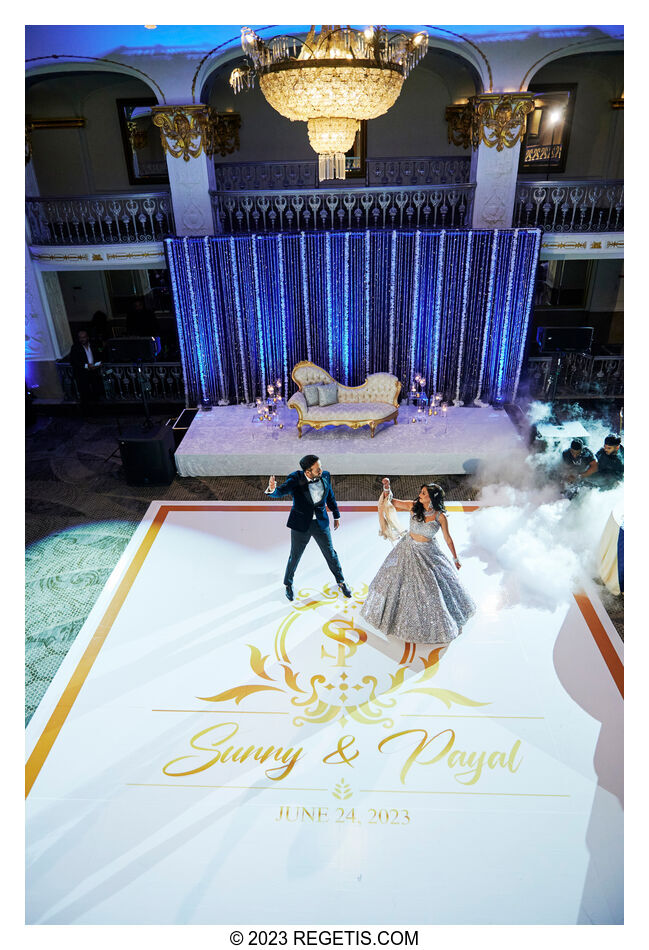 Sunny and Payal – A Blend of Two Faiths, Infinite Smiles, and the Power of Choices
NIKON Z 6
Shutter Speed Value : 1/320
Aperture Value : 2.8
ISO : 2000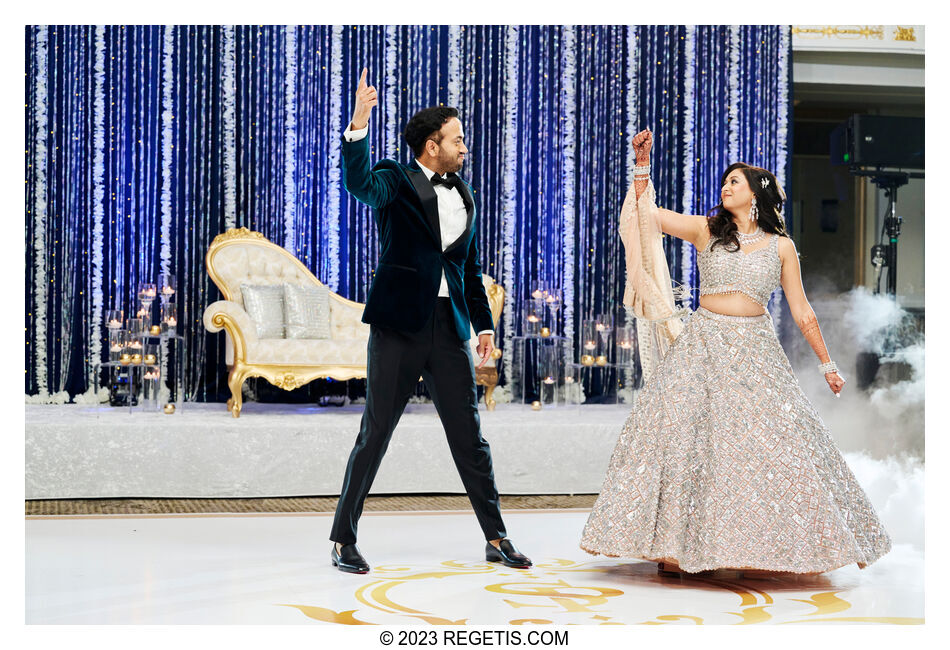 Sunny and Payal – A Blend of Two Faiths, Infinite Smiles, and the Power of Choices
NIKON Z 9
Shutter Speed Value : 1/200
Aperture Value : 4.0
ISO : 1600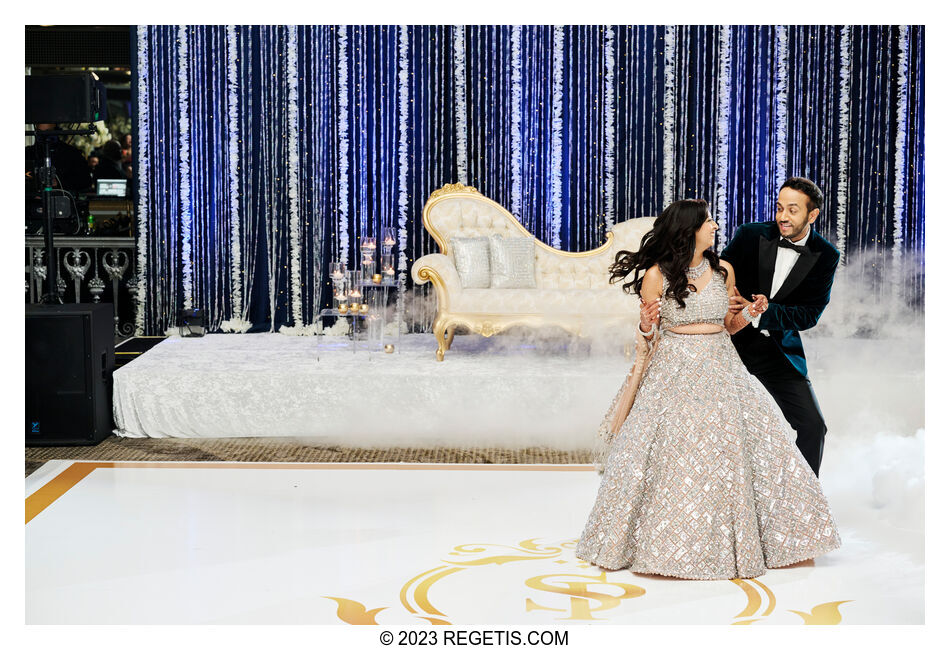 Sunny and Payal – A Blend of Two Faiths, Infinite Smiles, and the Power of Choices
NIKON Z 9
Shutter Speed Value : 1/200
Aperture Value : 4.0
ISO : 1600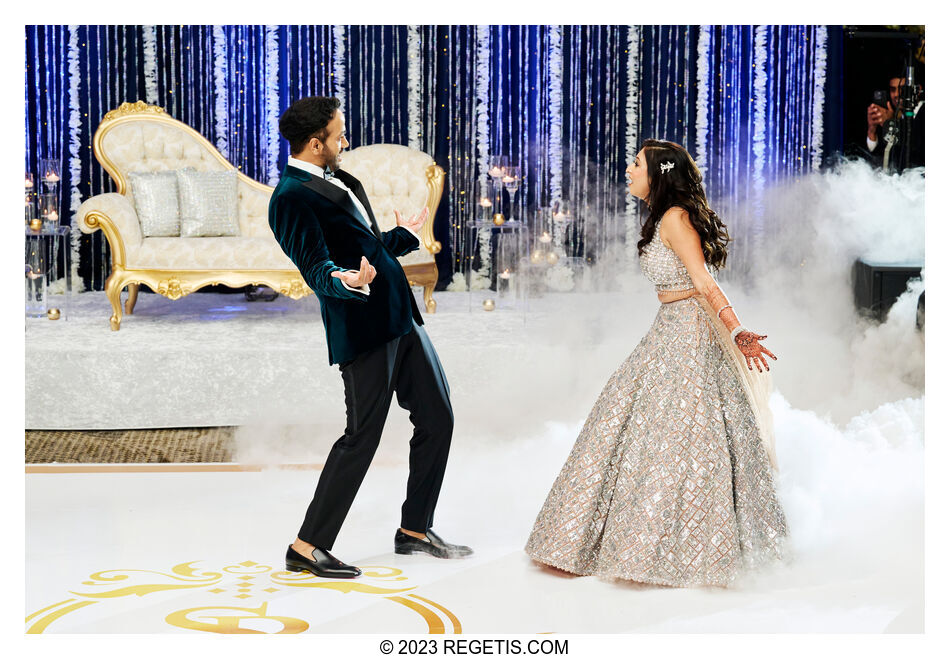 Sunny and Payal – A Blend of Two Faiths, Infinite Smiles, and the Power of Choices
NIKON Z 9
Shutter Speed Value : 1/200
Aperture Value : 4.0
ISO : 1600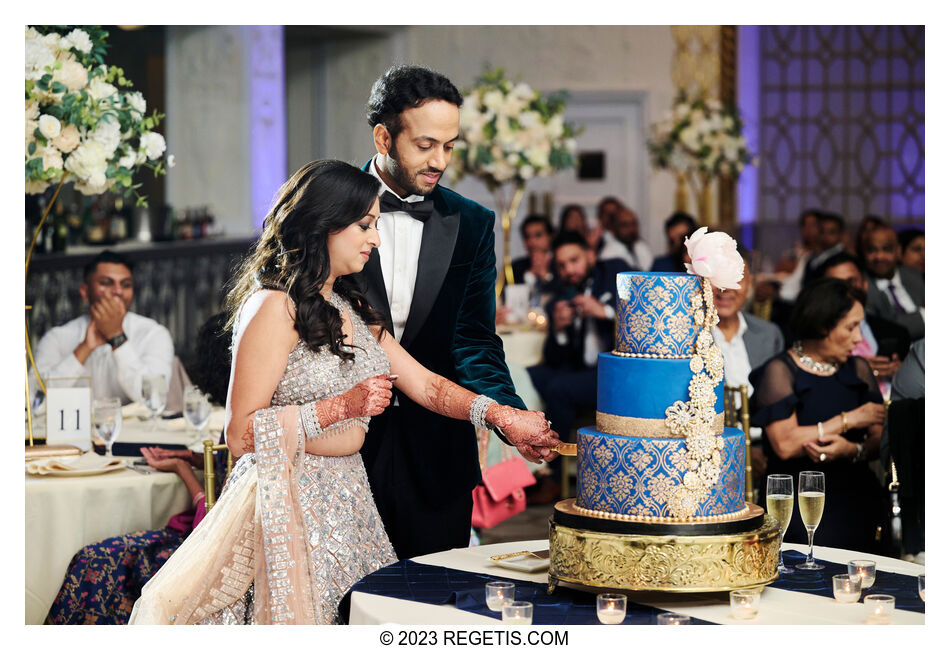 Sunny and Payal – A Blend of Two Faiths, Infinite Smiles, and the Power of Choices
NIKON Z 9
Shutter Speed Value : 1/200
Aperture Value : 3.2
ISO : 1600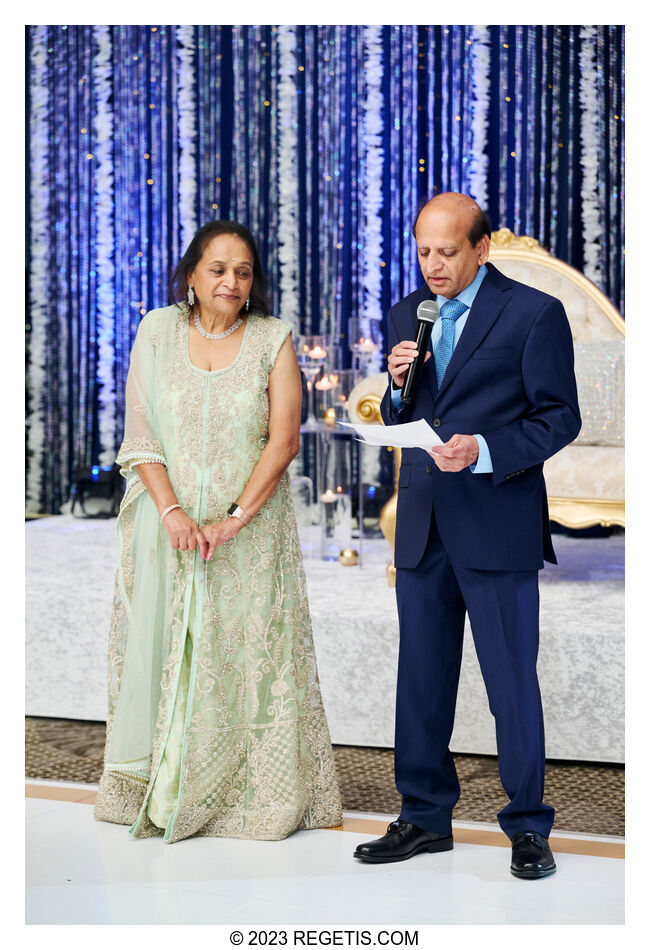 Sunny and Payal – A Blend of Two Faiths, Infinite Smiles, and the Power of Choices
NIKON Z 9
Shutter Speed Value : 1/200
Aperture Value : 4.0
ISO : 1600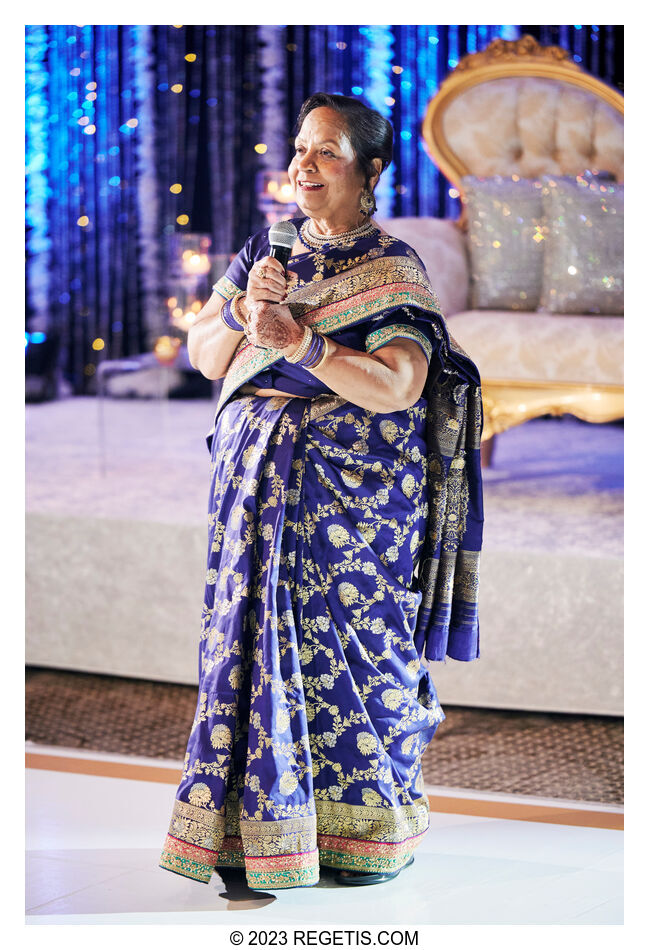 Sunny and Payal – A Blend of Two Faiths, Infinite Smiles, and the Power of Choices
NIKON Z 6
Shutter Speed Value : 1/200
Aperture Value : 2.8
ISO : 3600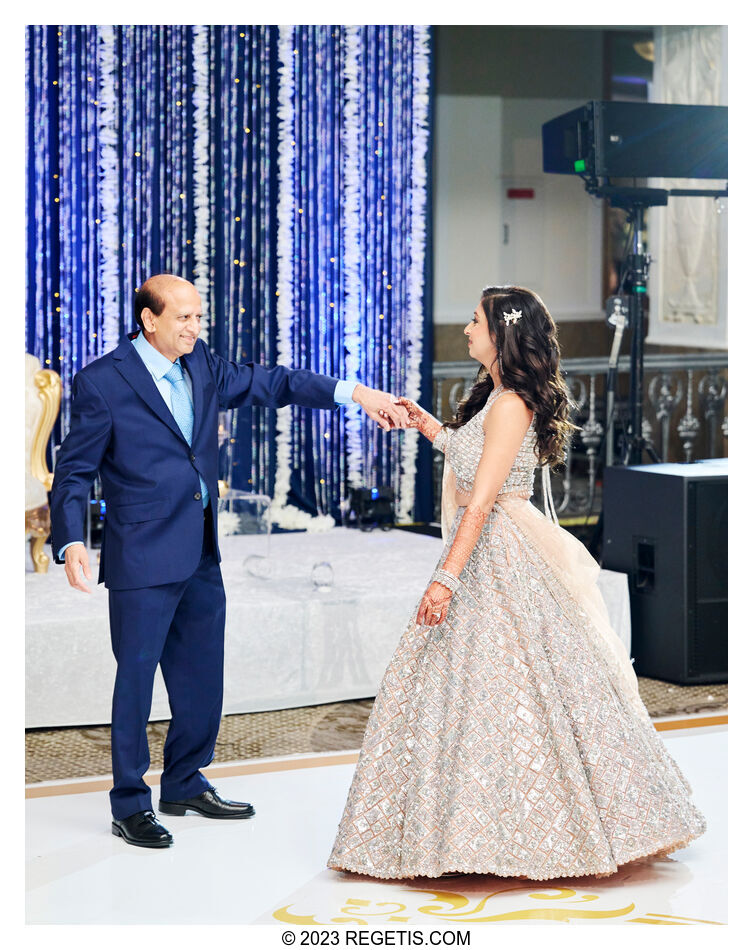 Sunny and Payal – A Blend of Two Faiths, Infinite Smiles, and the Power of Choices
NIKON Z 9
Shutter Speed Value : 1/200
Aperture Value : 3.2
ISO : 1600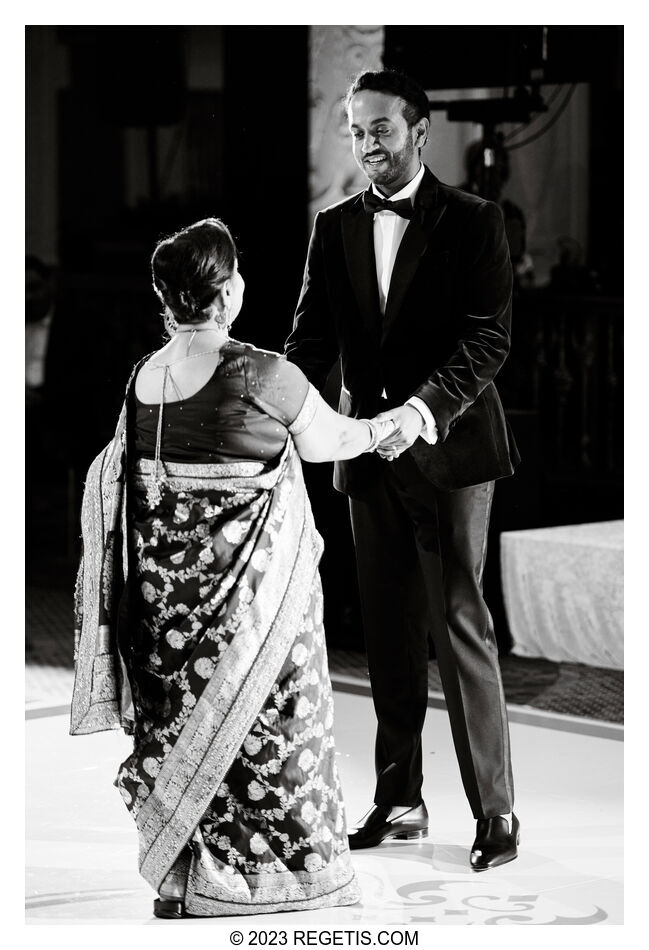 Sunny and Payal – A Blend of Two Faiths, Infinite Smiles, and the Power of Choices
NIKON Z 6
Shutter Speed Value : 1/200
Aperture Value : 2.8
ISO : 3200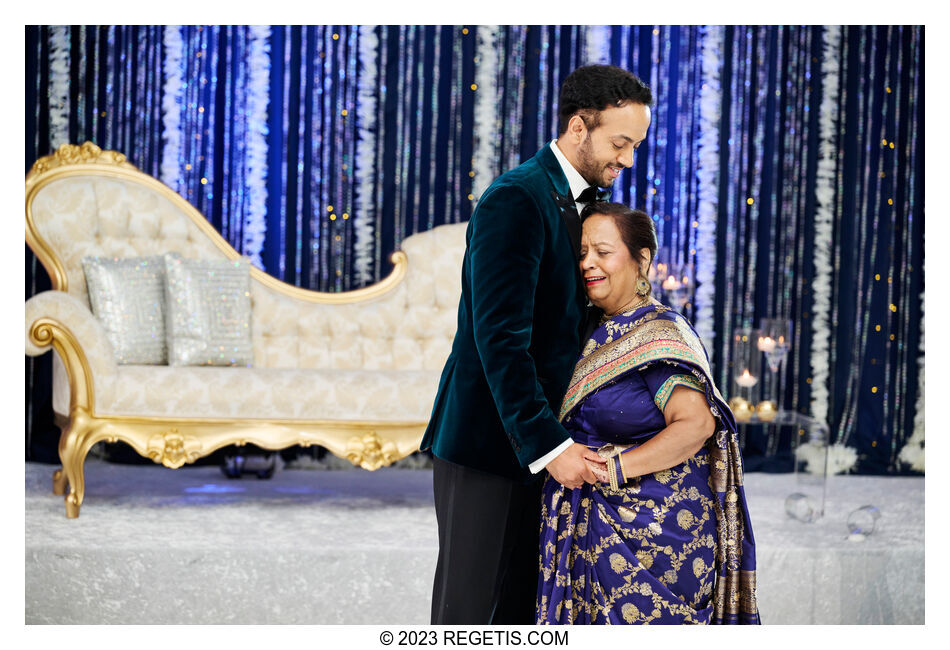 Sunny and Payal – A Blend of Two Faiths, Infinite Smiles, and the Power of Choices
NIKON Z 9
Shutter Speed Value : 1/200
Aperture Value : 4.0
ISO : 1600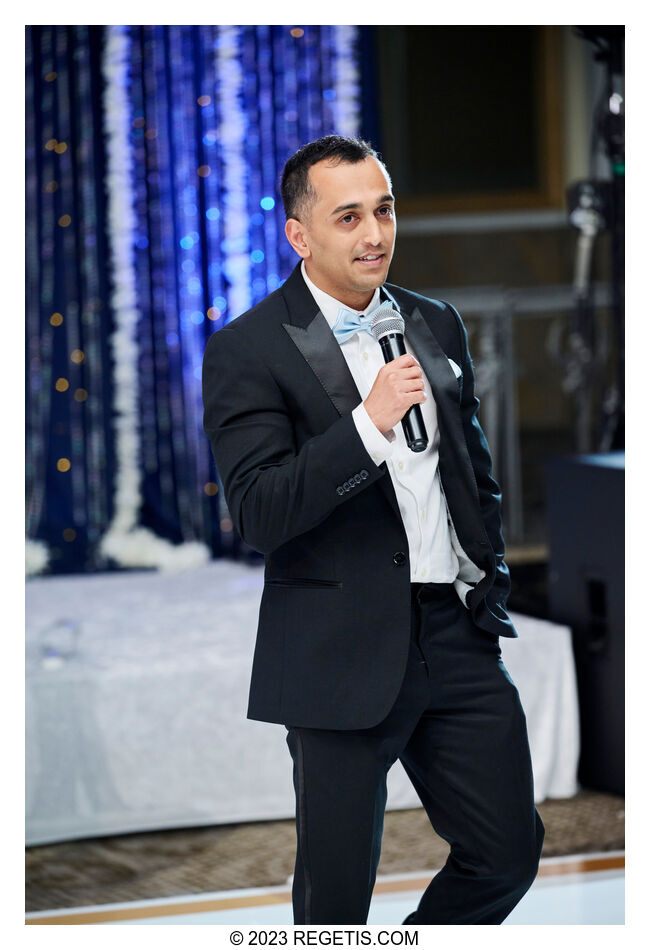 Sunny and Payal – A Blend of Two Faiths, Infinite Smiles, and the Power of Choices
NIKON Z 9
Shutter Speed Value : 1/200
Aperture Value : 4.0
ISO : 1600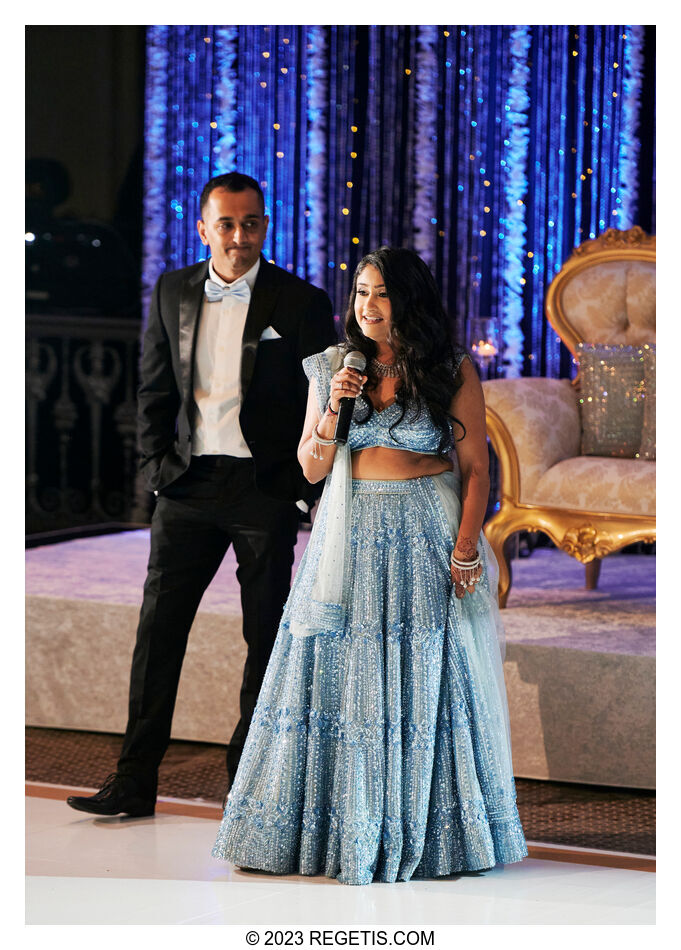 Sunny and Payal – A Blend of Two Faiths, Infinite Smiles, and the Power of Choices
NIKON Z 6
Shutter Speed Value : 1/320
Aperture Value : 2.8
ISO : 3200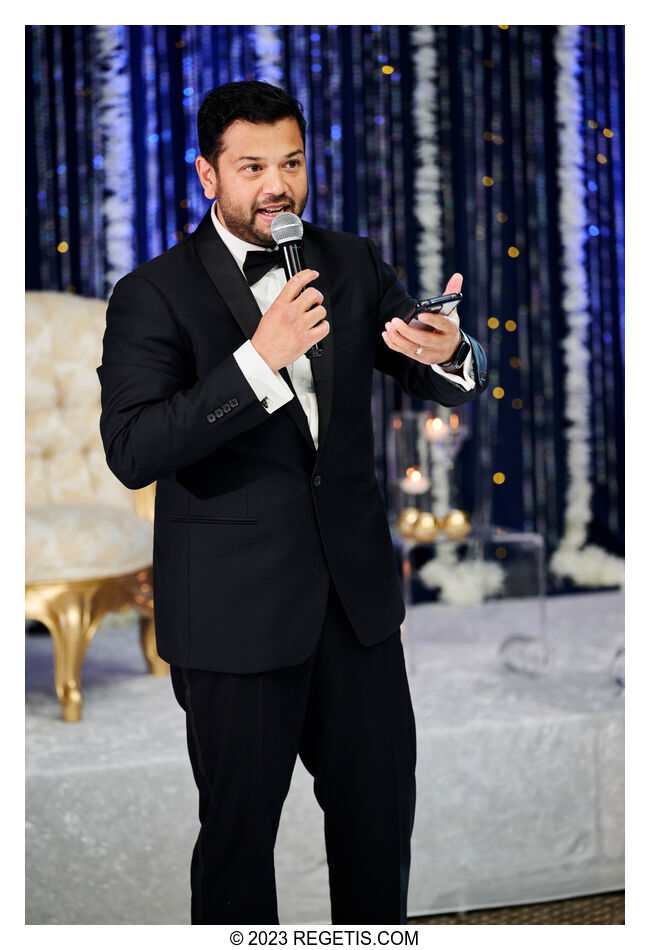 Sunny and Payal – A Blend of Two Faiths, Infinite Smiles, and the Power of Choices
NIKON Z 9
Shutter Speed Value : 1/200
Aperture Value : 4.0
ISO : 1600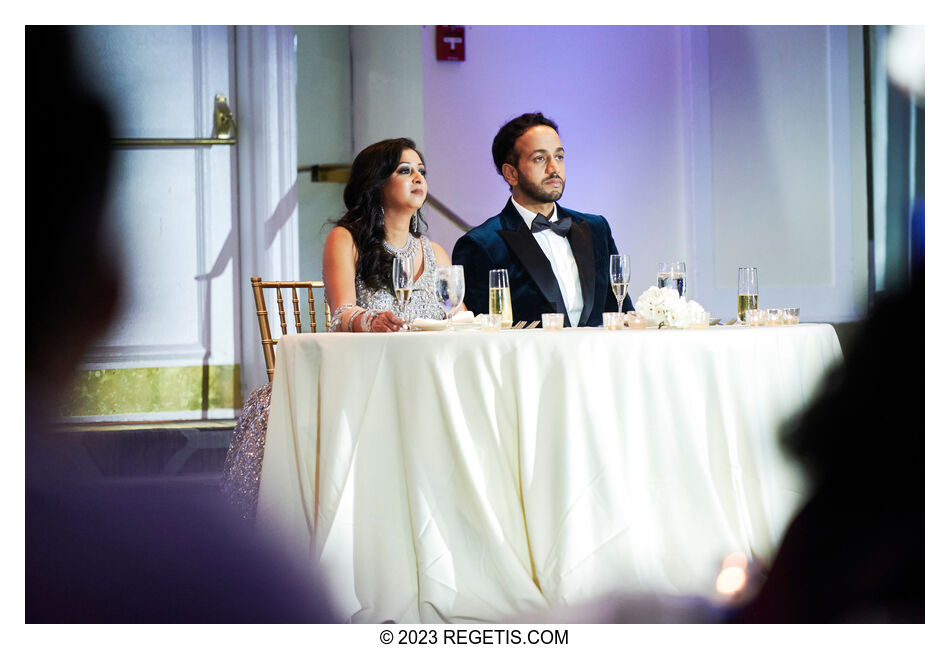 Sunny and Payal – A Blend of Two Faiths, Infinite Smiles, and the Power of Choices
NIKON Z 6
Shutter Speed Value : 1/400
Aperture Value : 2.8
ISO : 3200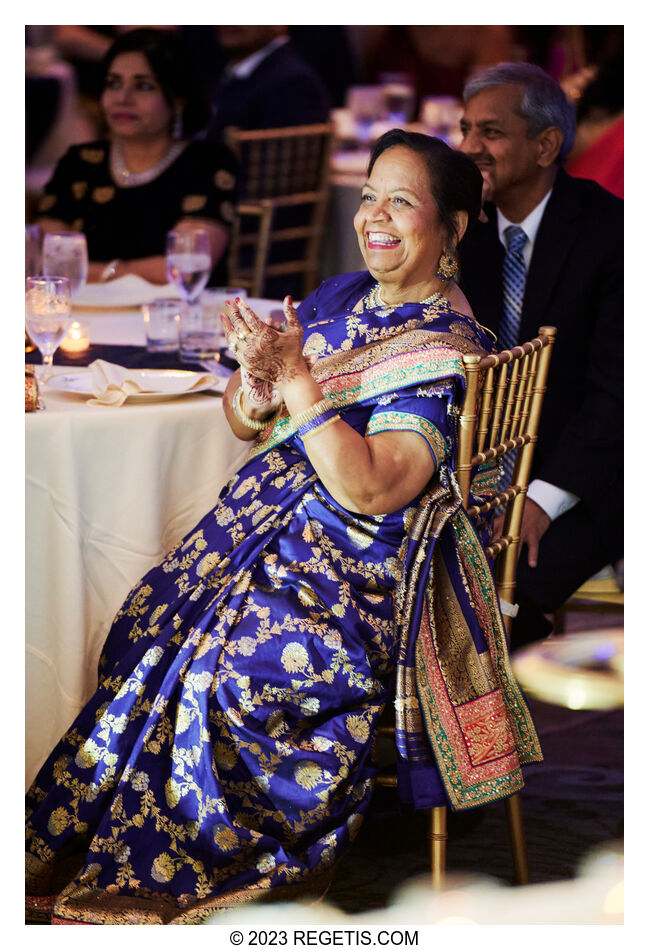 Sunny and Payal – A Blend of Two Faiths, Infinite Smiles, and the Power of Choices
NIKON Z 6
Shutter Speed Value : 1/100
Aperture Value : 2.8
ISO : 6400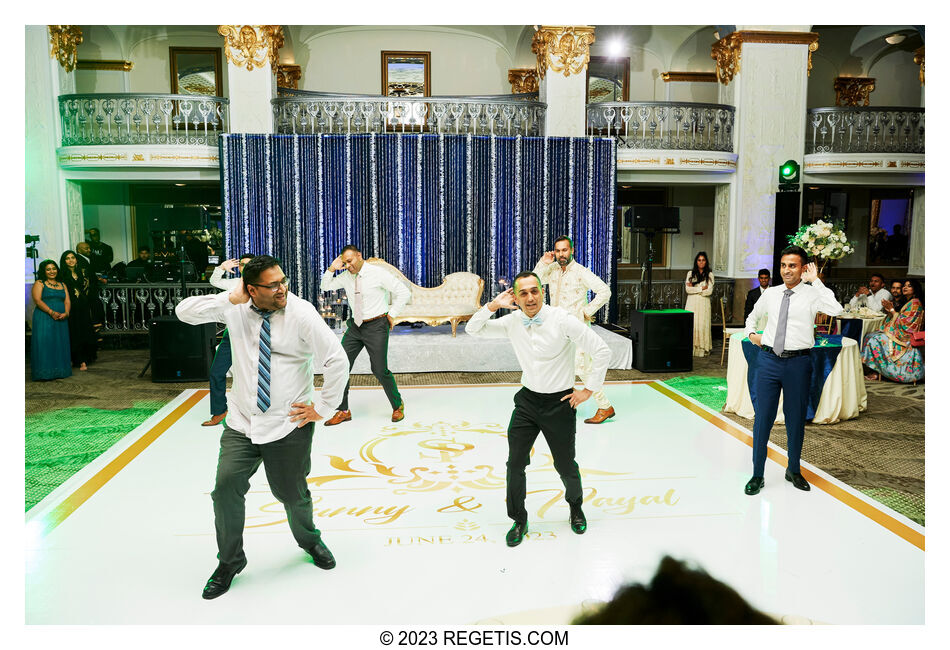 Sunny and Payal – A Blend of Two Faiths, Infinite Smiles, and the Power of Choices
NIKON D5
Shutter Speed Value : 1/200
Aperture Value : 5.6
ISO : 3200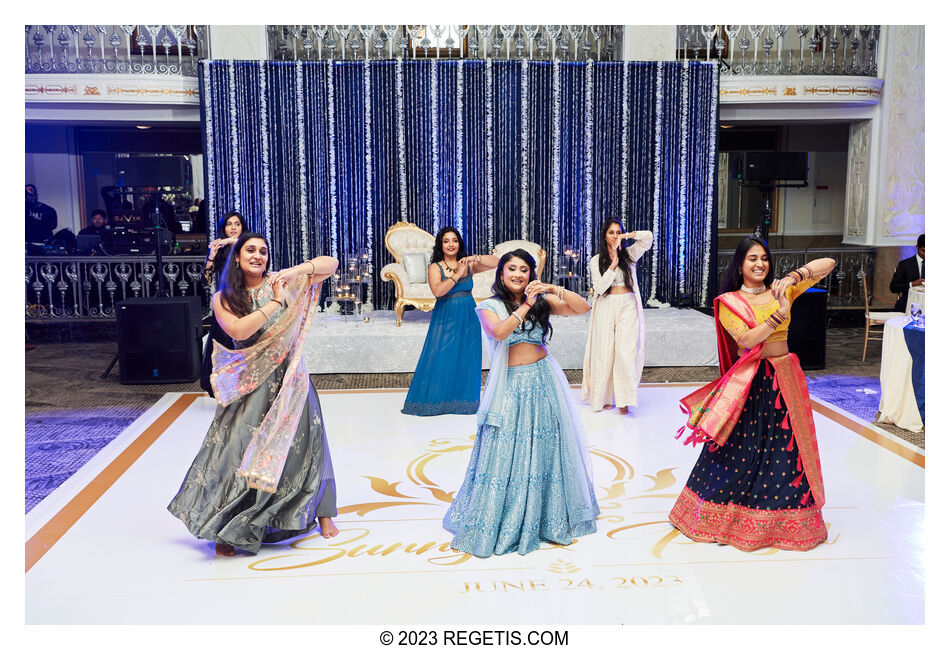 Sunny and Payal – A Blend of Two Faiths, Infinite Smiles, and the Power of Choices
NIKON D5
Shutter Speed Value : 1/200
Aperture Value : 5.6
ISO : 3200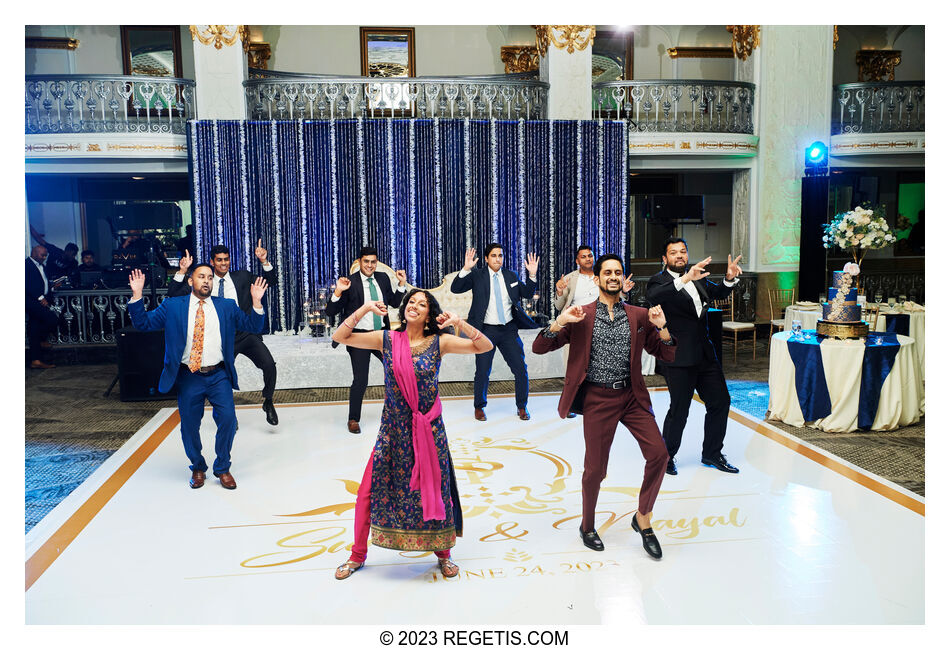 Sunny and Payal – A Blend of Two Faiths, Infinite Smiles, and the Power of Choices
NIKON D5
Shutter Speed Value : 1/200
Aperture Value : 5.6
ISO : 3200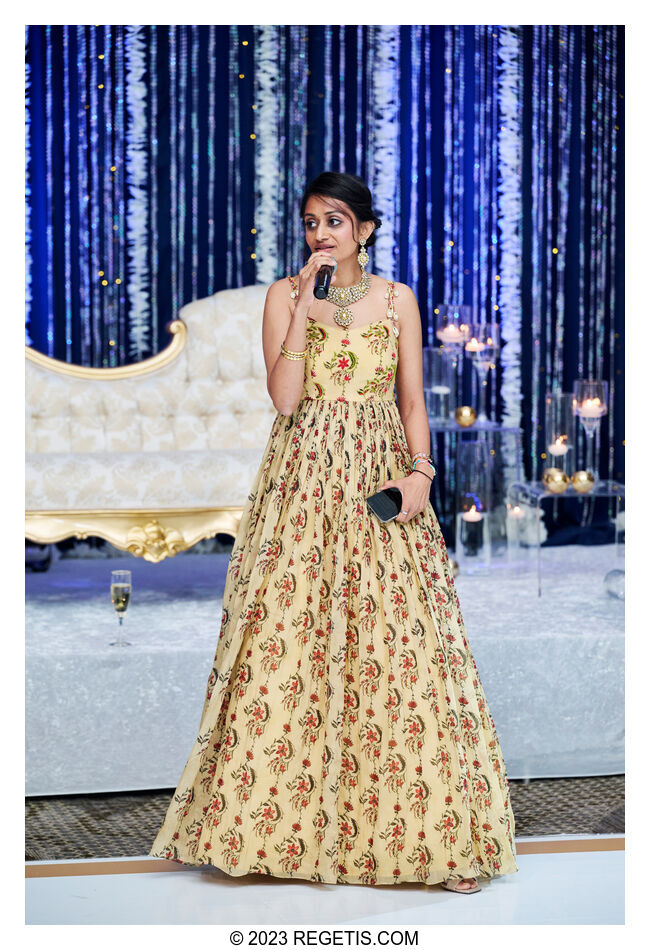 Sunny and Payal – A Blend of Two Faiths, Infinite Smiles, and the Power of Choices
NIKON Z 9
Shutter Speed Value : 1/200
Aperture Value : 4.0
ISO : 1600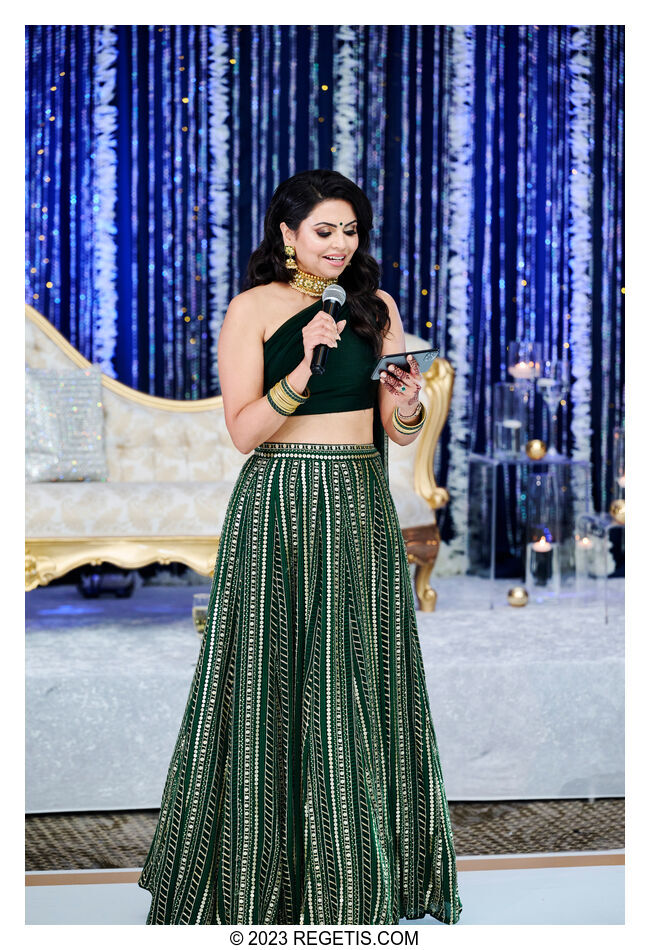 Sunny and Payal – A Blend of Two Faiths, Infinite Smiles, and the Power of Choices
NIKON Z 9
Shutter Speed Value : 1/200
Aperture Value : 4.0
ISO : 1600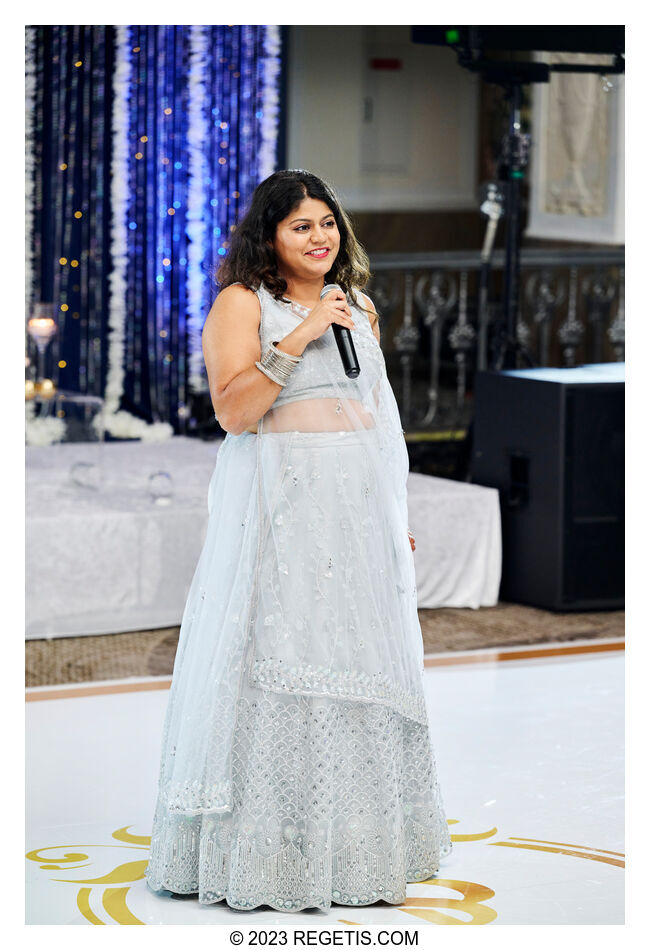 Sunny and Payal – A Blend of Two Faiths, Infinite Smiles, and the Power of Choices
NIKON Z 9
Shutter Speed Value : 1/200
Aperture Value : 4.0
ISO : 1600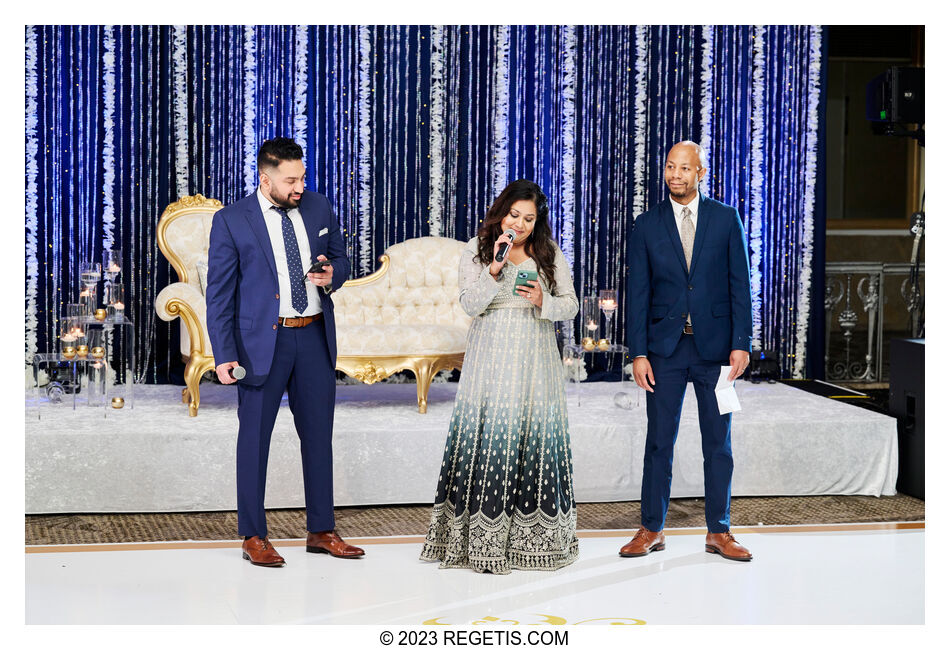 Sunny and Payal – A Blend of Two Faiths, Infinite Smiles, and the Power of Choices
NIKON Z 9
Shutter Speed Value : 1/200
Aperture Value : 4.0
ISO : 1600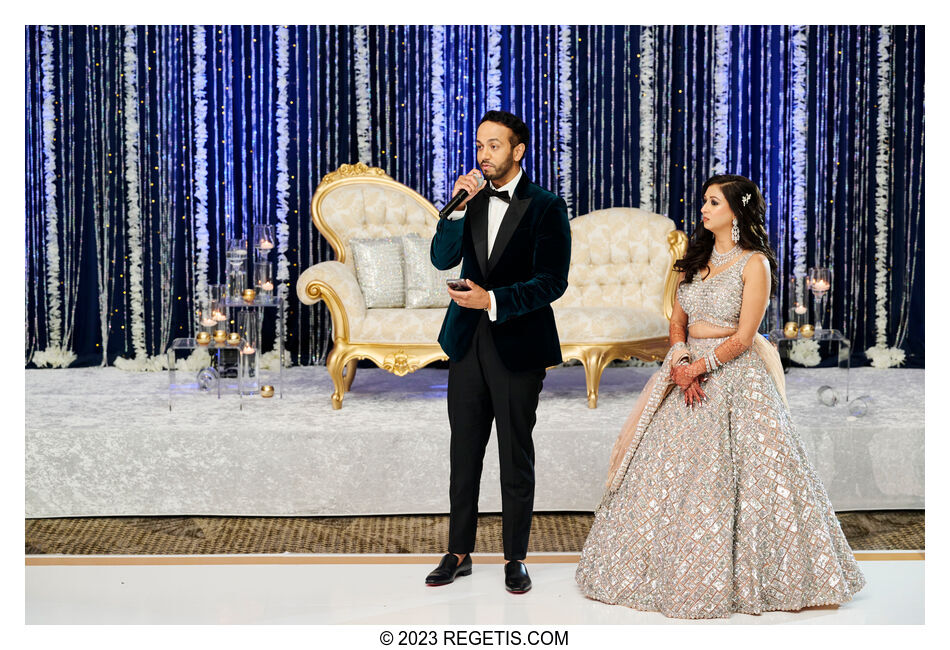 Sunny and Payal – A Blend of Two Faiths, Infinite Smiles, and the Power of Choices
NIKON Z 9
Shutter Speed Value : 1/200
Aperture Value : 4.0
ISO : 1600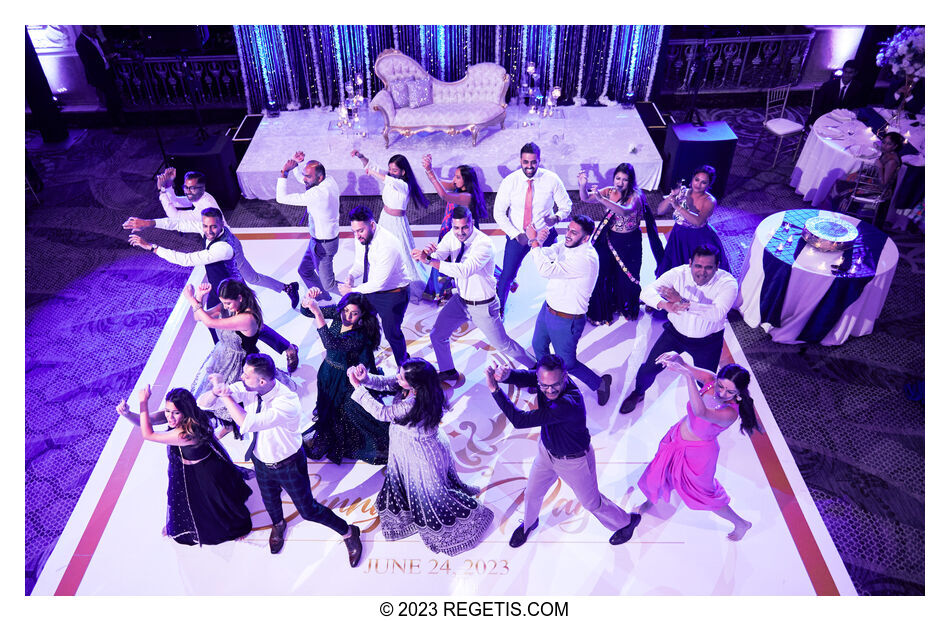 Sunny and Payal – A Blend of Two Faiths, Infinite Smiles, and the Power of Choices
NIKON Z 6
Shutter Speed Value : 1/160
Aperture Value : 2.8
ISO : 2000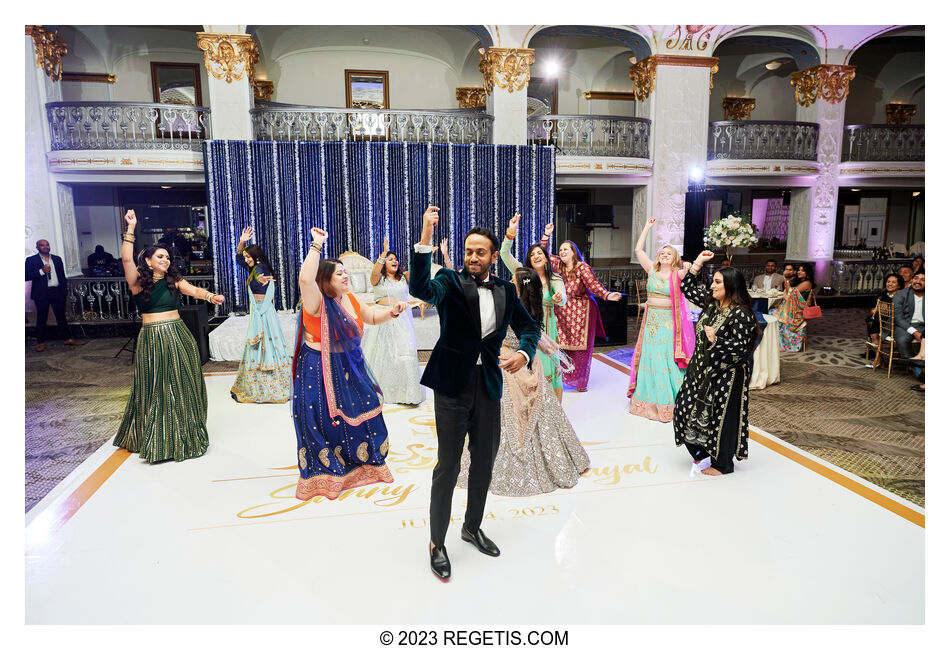 Sunny and Payal – A Blend of Two Faiths, Infinite Smiles, and the Power of Choices
NIKON D5
Shutter Speed Value : 1/200
Aperture Value : 5.6
ISO : 3200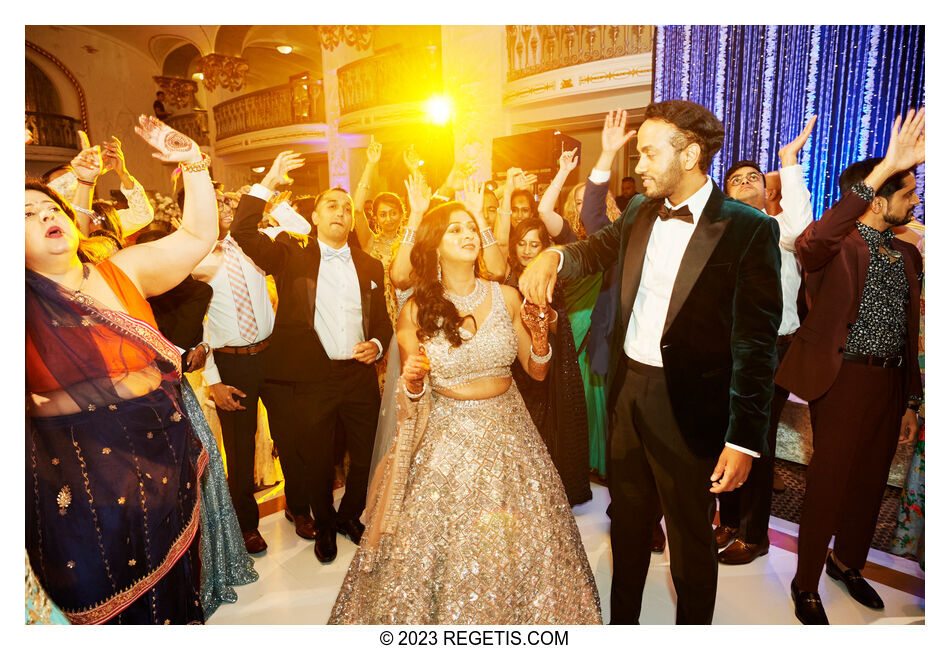 Sunny and Payal – A Blend of Two Faiths, Infinite Smiles, and the Power of Choices
NIKON D5
Shutter Speed Value : 1/60
Aperture Value : 4.0
ISO : 3200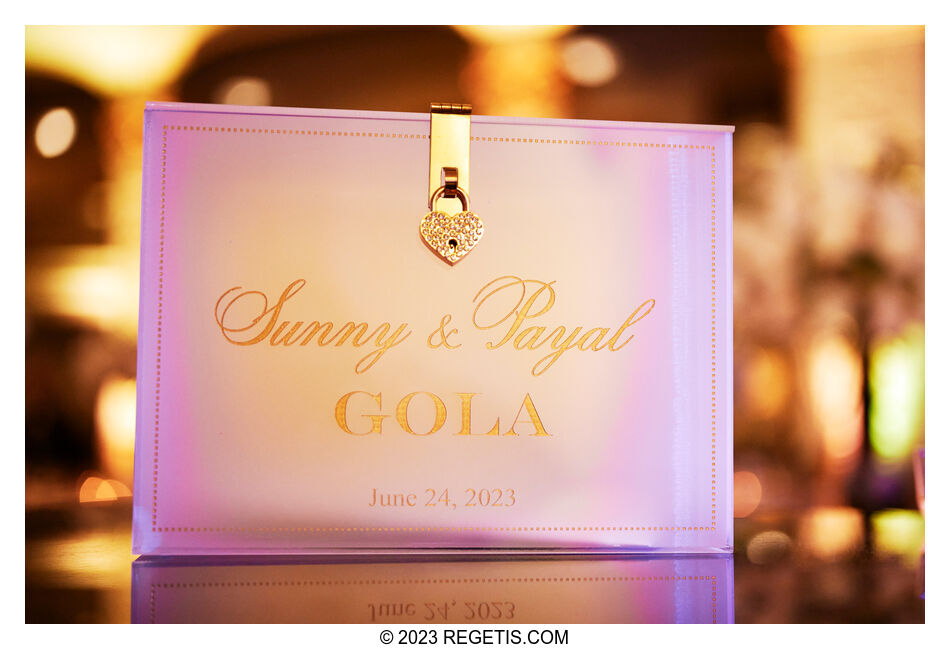 Sunny and Payal – A Blend of Two Faiths, Infinite Smiles, and the Power of Choices
NIKON Z 6
Shutter Speed Value : 1/250
Aperture Value : 1.8
ISO : 2000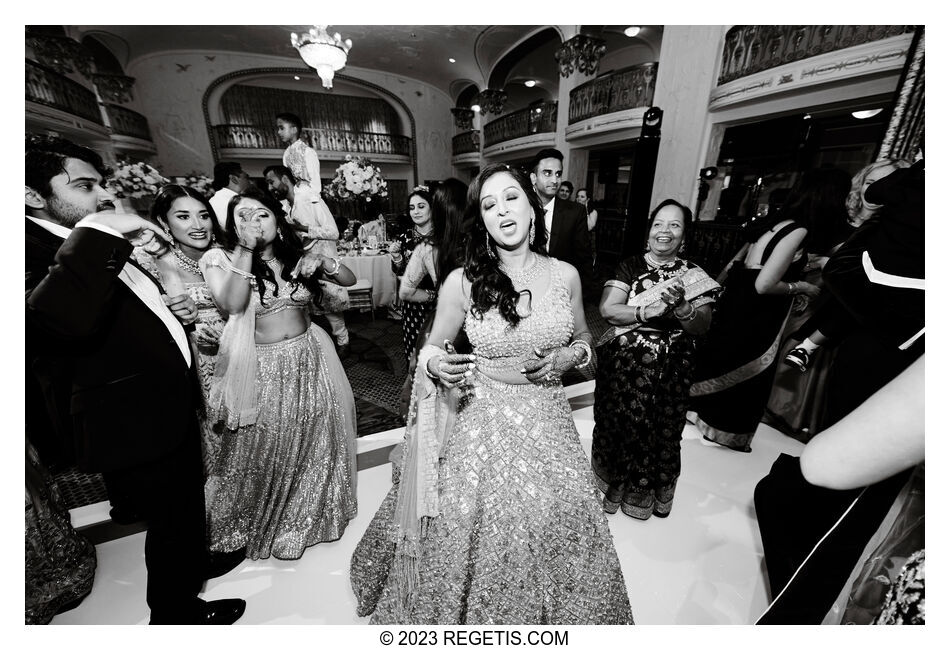 Sunny and Payal – A Blend of Two Faiths, Infinite Smiles, and the Power of Choices
NIKON D5
Shutter Speed Value : 1/60
Aperture Value : 4.0
ISO : 3200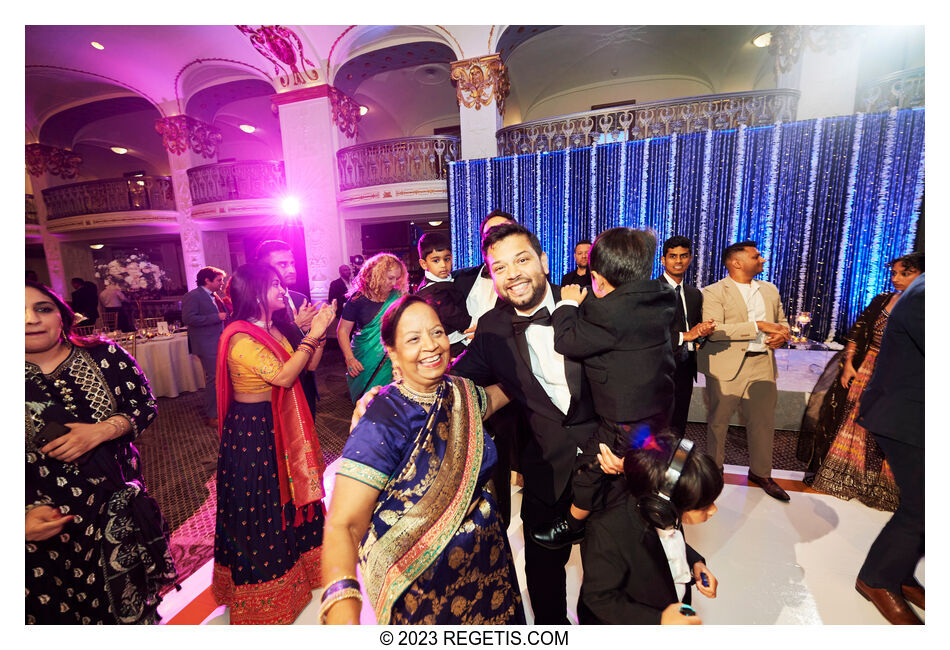 Sunny and Payal – A Blend of Two Faiths, Infinite Smiles, and the Power of Choices
NIKON D5
Shutter Speed Value : 1/60
Aperture Value : 4.0
ISO : 3200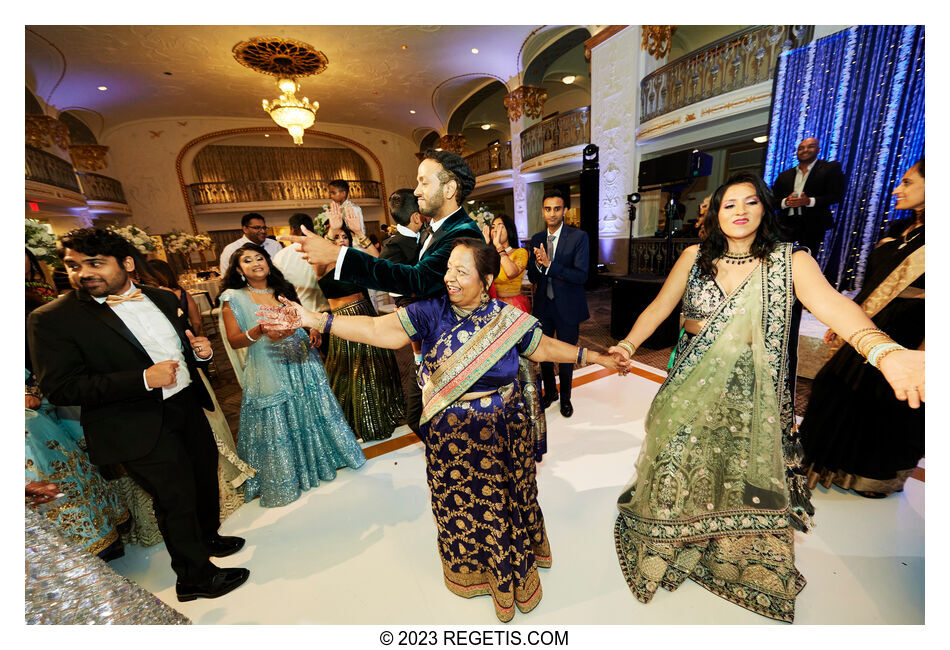 Sunny and Payal – A Blend of Two Faiths, Infinite Smiles, and the Power of Choices
NIKON D5
Shutter Speed Value : 1/60
Aperture Value : 4.0
ISO : 3200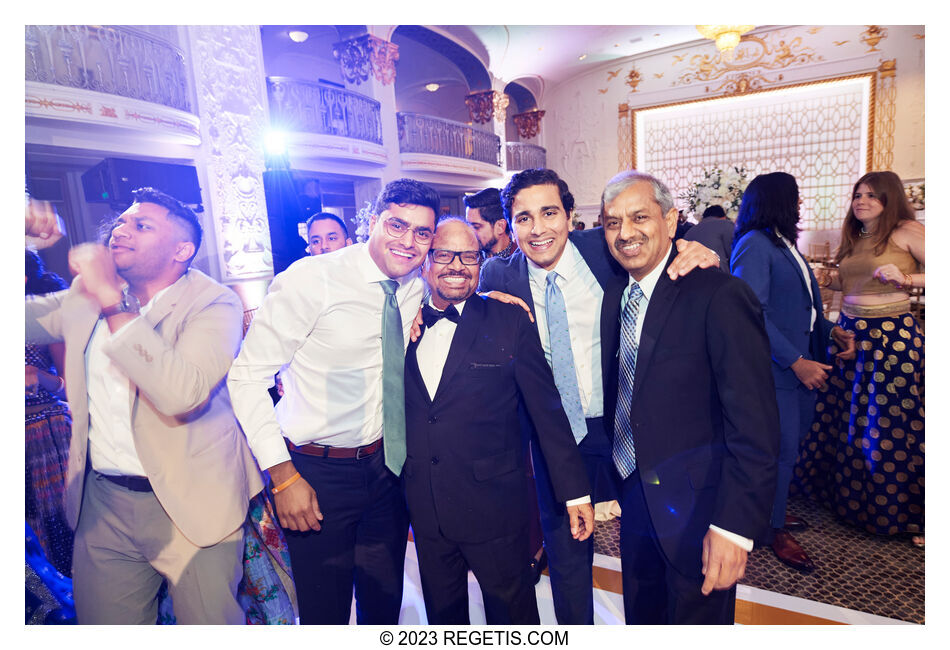 Sunny and Payal – A Blend of Two Faiths, Infinite Smiles, and the Power of Choices
NIKON D5
Shutter Speed Value : 1/60
Aperture Value : 4.0
ISO : 3200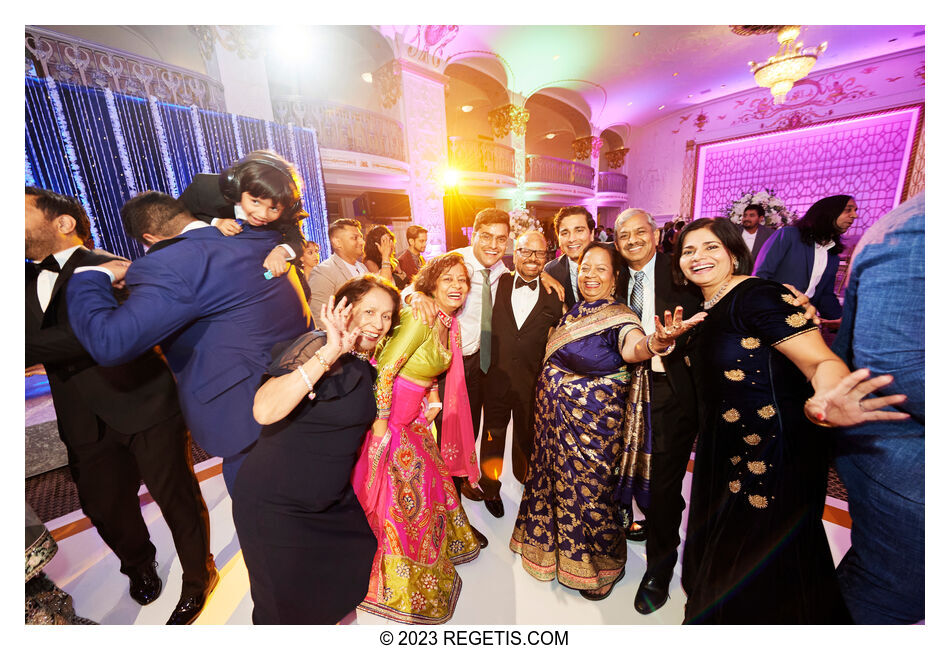 Sunny and Payal – A Blend of Two Faiths, Infinite Smiles, and the Power of Choices
NIKON D5
Shutter Speed Value : 1/60
Aperture Value : 4.0
ISO : 3200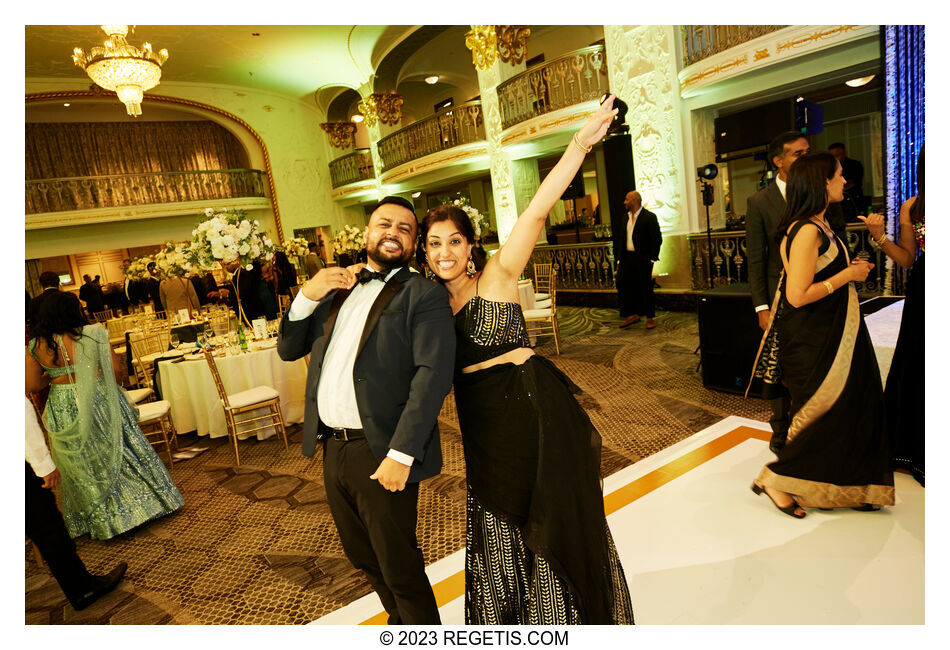 Sunny and Payal – A Blend of Two Faiths, Infinite Smiles, and the Power of Choices
NIKON D5
Shutter Speed Value : 1/60
Aperture Value : 4.0
ISO : 3200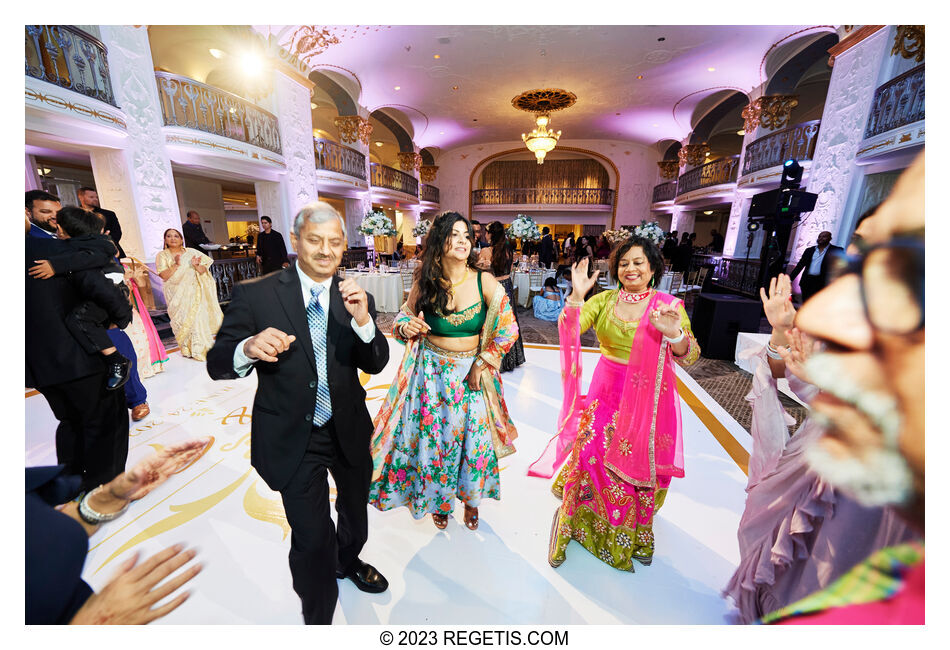 Sunny and Payal – A Blend of Two Faiths, Infinite Smiles, and the Power of Choices
NIKON D5
Shutter Speed Value : 1/60
Aperture Value : 4.0
ISO : 3200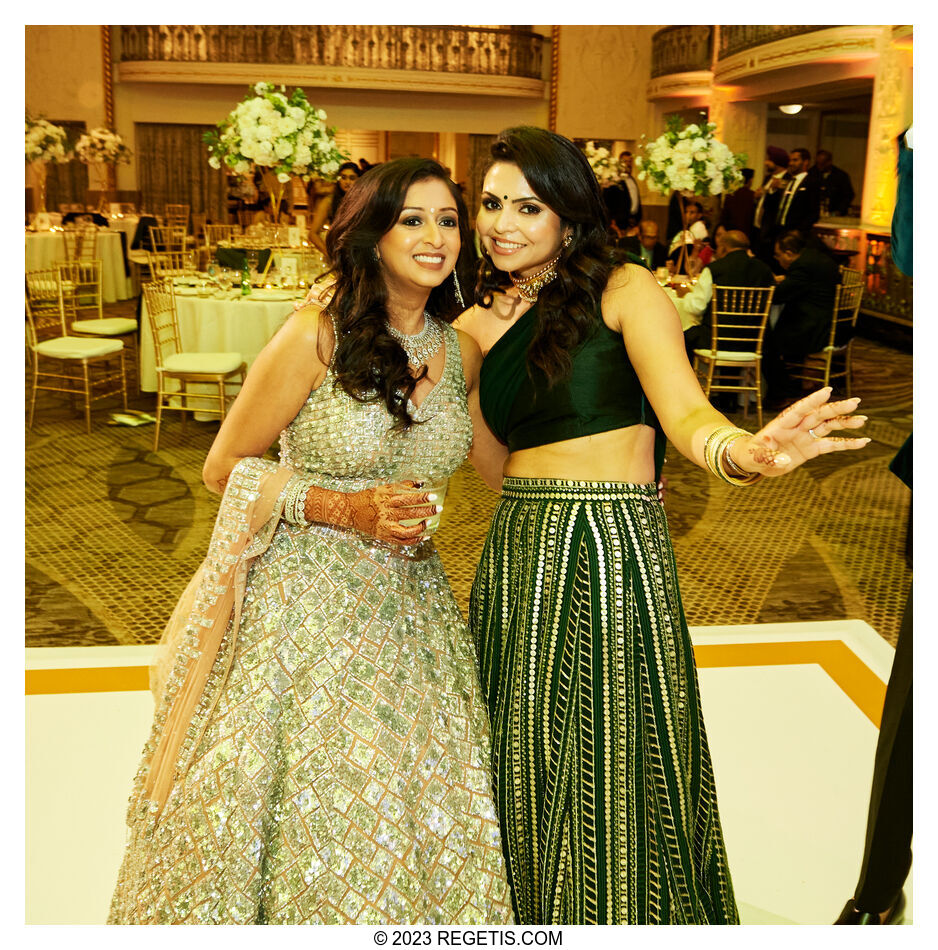 Sunny and Payal – A Blend of Two Faiths, Infinite Smiles, and the Power of Choices
NIKON D5
Shutter Speed Value : 1/60
Aperture Value : 4.0
ISO : 3200
Cameras and Lenses used to photograph Sunny and Payal – A Blend of Two Faiths, Infinite Smiles, and the Power of Choices
NIKON D5 ( NIKON CORPORATION )
NIKON Z 6( NIKON CORPORATION )
NIKON Z 6_2 ( NIKON CORPORATION )
NIKON Z 9 ( NIKON CORPORATION )
NIKKOR Z 14-30mm f/4 S ( NIKON CORPORATION )
NIKKOR Z 35mm f/1.8 S ( NIKON CORPORATION )
NIKKOR Z 50mm f/1.8 S ( NIKON CORPORATION )
NIKKOR Z 70-200mm f/2.8 VR S ( NIKON CORPORATION )
Nikon AF-S NIKKOR 105mm f/1.4E ED ( NIKON CORPORATION )
Nikon AF-S NIKKOR 14-24mm f/2.8G ED ( NIKON CORPORATION )
Nikon AF-S NIKKOR 24-70mm f/2.8E ED VR ( NIKON CORPORATION )
Nikon AF-S NIKKOR 24-70mm f/2.8G ED ( NIKON CORPORATION )
Nikon AF-S NIKKOR 24mm f/1.4G ED ( NIKON CORPORATION )
Nikon AF-S NIKKOR 70-200mm f/2.8G ED VR II ( NIKON CORPORATION )
Nikon AF-S NIKKOR 85mm f/1.4G ( NIKON CORPORATION )
Nikon AF-S VR Micro-Nikkor 105mm f/2.8G IF-ED ( NIKON CORPORATION )