Christina and Elliott A Second Chance at Love, Celebrated by the Shores of Bethany Beach and Harvest Tide Restaurant
Venue Location: Harvest Tide Steakhouse, 98 Garfield Pkwy 2nd Floor, Bethany Beach, DE 19930
Introduction
Life's grandest occasions don't always happen on the first try. For Christina and Elliott, their journey to forever was their second chance at love. These two remarkable souls celebrated their nuptials by the sea at Bethany Beach, followed by a heartwarming reception at Harvest Tide Restaurant. It's a narrative so rich and emotionally stirring that one cannot help but get drawn into their world of second chances and undying love.
The Meeting of Two Souls: Bethany Beach
There's something timelessly romantic about a beach wedding. Perhaps it's the vastness of the ocean that symbolizes the endless possibilities that life has to offer. On this beautiful day, Christina and Elliott promised to navigate the complexities of life together, just as they would the unpredictable tides.
Harvest Tide Restaurant: A Feast of Love
Moving from the natural splendor of Bethany Beach, the celebration continued at the Harvest Tide Restaurant. This locale was the perfect setting for their reception, offering a blend of culinary excellence and a warm, inviting atmosphere that was nothing short of enchanting.
Friendship Turned Forever
Knowing Christina for years and sharing the same circles, I've witnessed the transformation of a friendship into a love story. Our children grew up together in this close-knit community, and it's been heartwarming to see two souls so perfectly designed for each other find their way to love.
Overcoming Challenges: Rising Above Life's Tides
Every relationship has its challenges, its ebbs and flows. But what sets Christina and Elliott apart is how they rise above it all. They epitomize the resilience that every enduring partnership requires. The way these two light up each other's lives is not just visible; it's deeply felt by everyone in their presence.
Why Choose The Regeti's Photography Team?
Capturing Christina and Elliott's wedding was more than a professional engagement for us; it was capturing the essence of second chances and the deep, eternal love they share. We pride ourselves in not just photographing weddings, but also in forming meaningful relationships with our couples. If you're looking for photographers who capture not just pictures but the soul of your wedding, look no further.
Signing Off: Love That Lasts A Lifetime
As Christina and Elliott danced the night away surrounded by friends and loved ones, we were all reminded that sometimes, love is worth waiting for—even if it takes a lifetime. Thank you, Christina and Elliott, for letting us be a part of this beautiful chapter in your love story.
Sending you endless love,
Amy and Srinu
A few sample images from Christina and Elliott A Second Chance at Love, Celebrated by the Shores of Bethany Beach and Harvest Tide Restaurant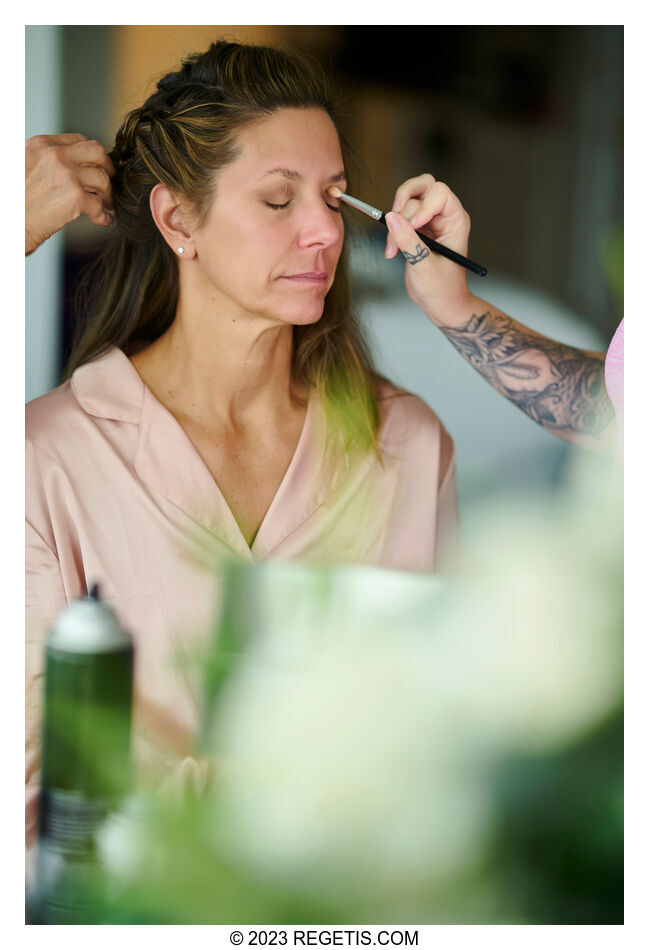 Christina and Elliott A Second Chance at Love, Celebrated by the Shores of Bethany Beach and Harvest Tide Restaurant
NIKON Z 6_2
Shutter Speed Value : 1/800
Aperture Value : 2.0
ISO : 640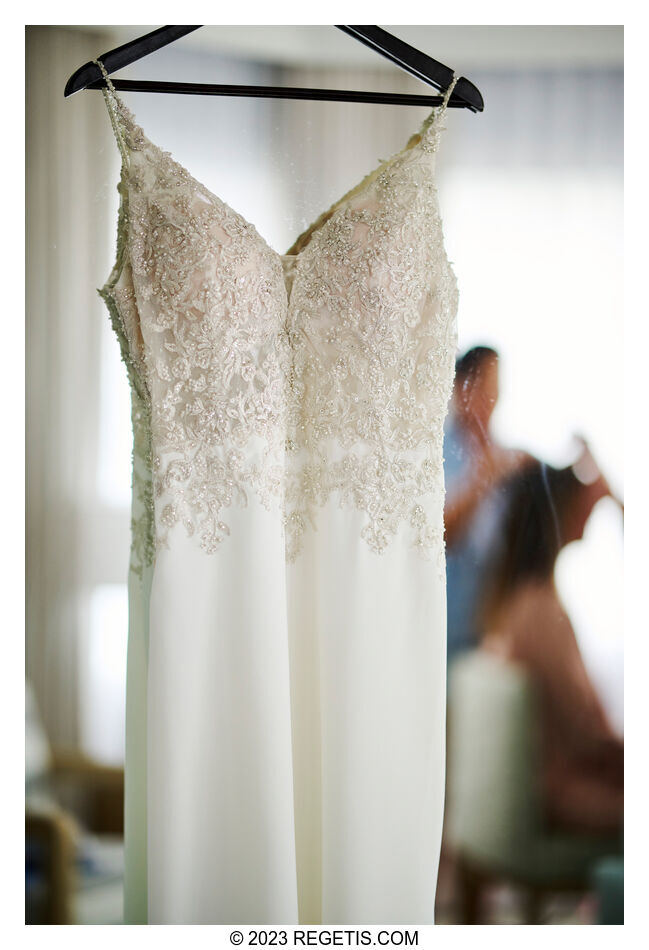 Christina and Elliott A Second Chance at Love, Celebrated by the Shores of Bethany Beach and Harvest Tide Restaurant
NIKON Z 6_2
Shutter Speed Value : 1/800
Aperture Value : 1.4
ISO : 640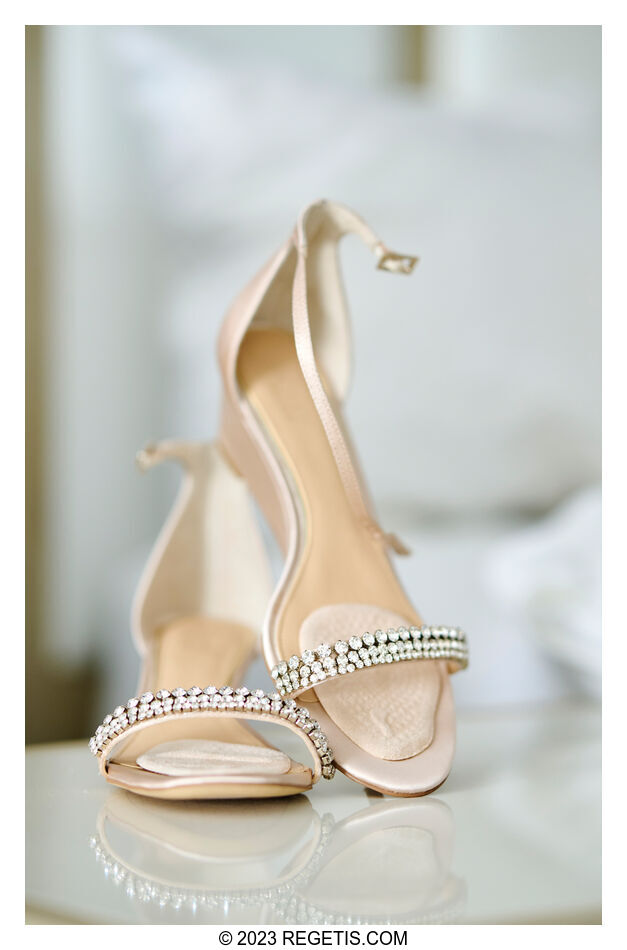 Christina and Elliott A Second Chance at Love, Celebrated by the Shores of Bethany Beach and Harvest Tide Restaurant
NIKON Z 6_2
Shutter Speed Value : 1/100
Aperture Value : 2.0
ISO : 640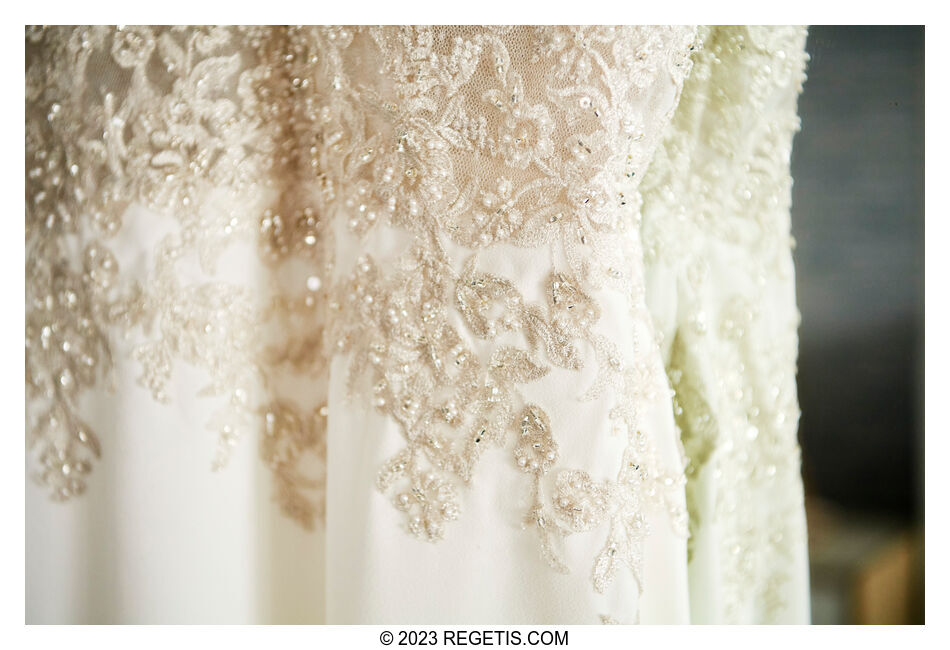 Christina and Elliott A Second Chance at Love, Celebrated by the Shores of Bethany Beach and Harvest Tide Restaurant
NIKON D5
Shutter Speed Value : 1/320
Aperture Value : 4.0
ISO : 2000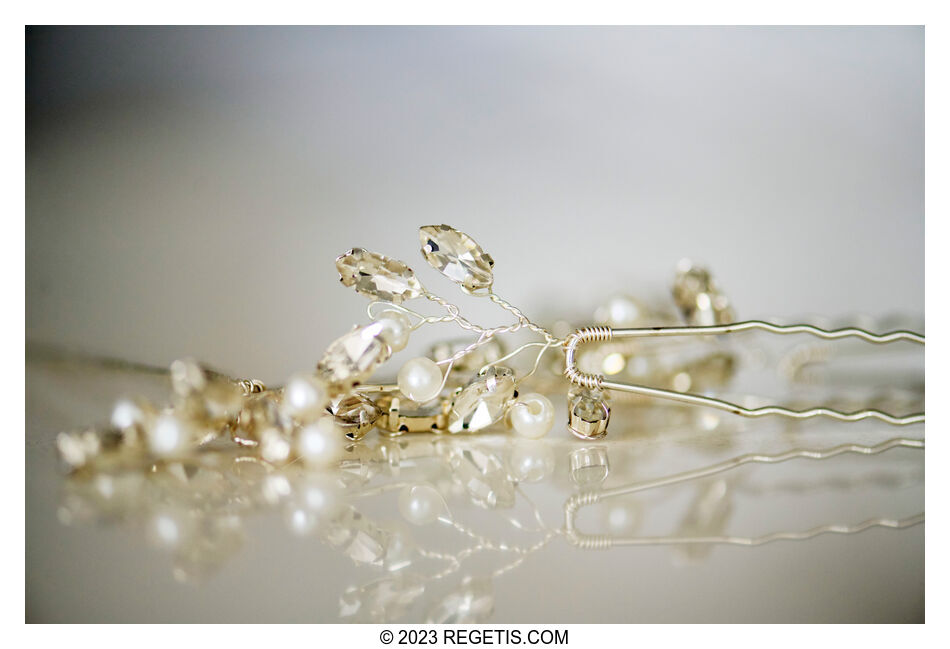 Christina and Elliott A Second Chance at Love, Celebrated by the Shores of Bethany Beach and Harvest Tide Restaurant
NIKON Z 6_2
Shutter Speed Value : 1/100
Aperture Value : 4.0
ISO : 1600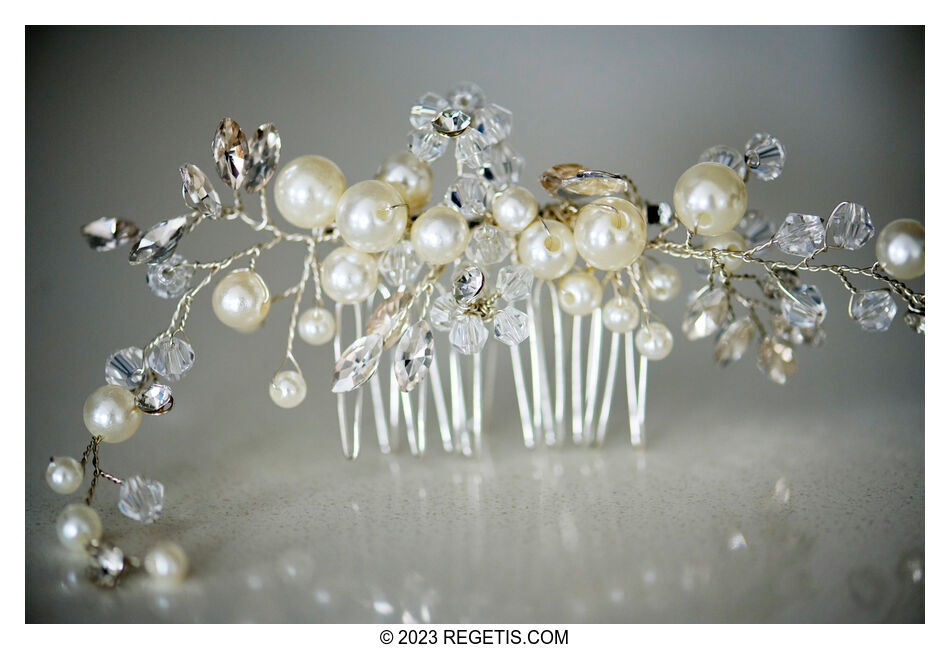 Christina and Elliott A Second Chance at Love, Celebrated by the Shores of Bethany Beach and Harvest Tide Restaurant
NIKON Z 6_2
Shutter Speed Value : 1/125
Aperture Value : 4.0
ISO : 1600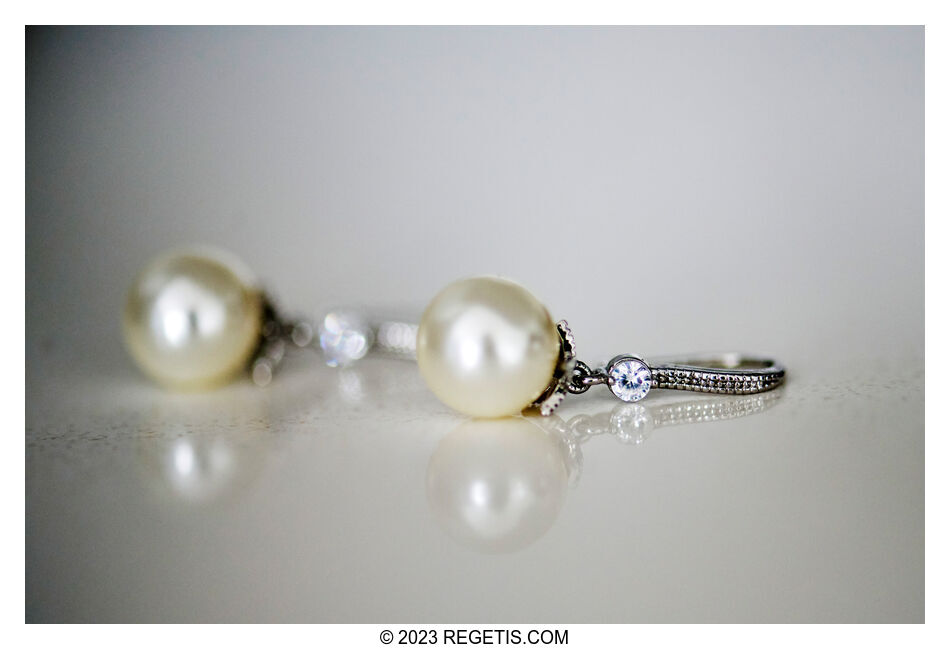 Christina and Elliott A Second Chance at Love, Celebrated by the Shores of Bethany Beach and Harvest Tide Restaurant
NIKON Z 6_2
Shutter Speed Value : 1/125
Aperture Value : 4.0
ISO : 1600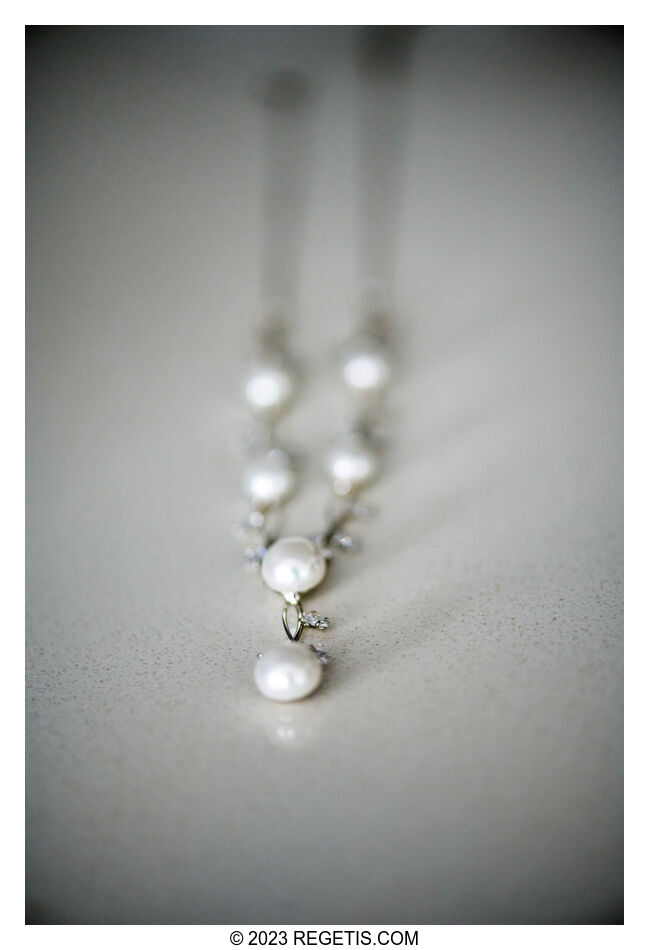 Christina and Elliott A Second Chance at Love, Celebrated by the Shores of Bethany Beach and Harvest Tide Restaurant
NIKON Z 6_2
Shutter Speed Value : 1/125
Aperture Value : 4.0
ISO : 1600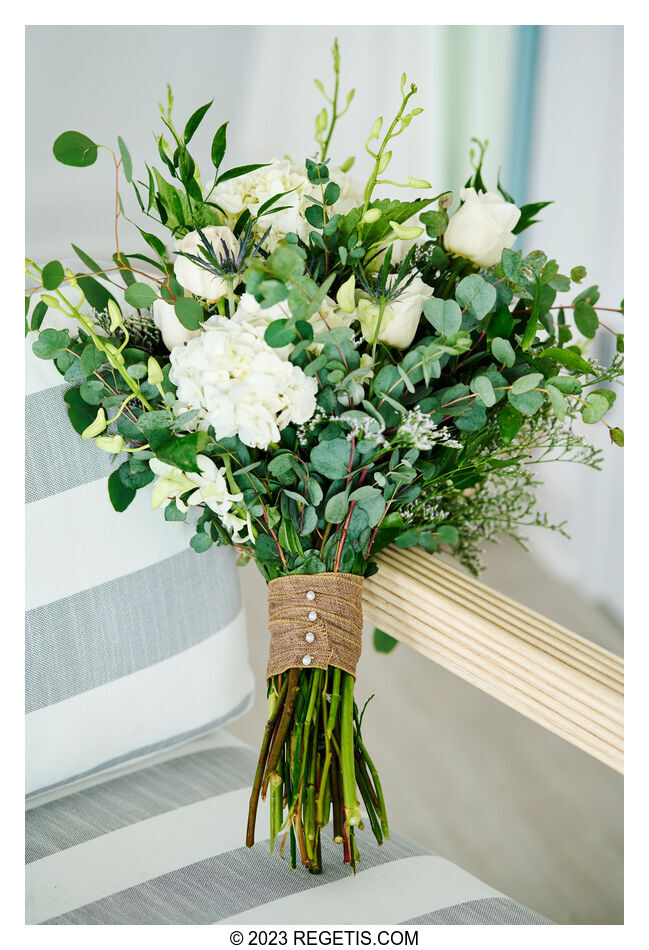 Christina and Elliott A Second Chance at Love, Celebrated by the Shores of Bethany Beach and Harvest Tide Restaurant
NIKON Z 6_2
Shutter Speed Value : 1/320
Aperture Value : 3.2
ISO : 1600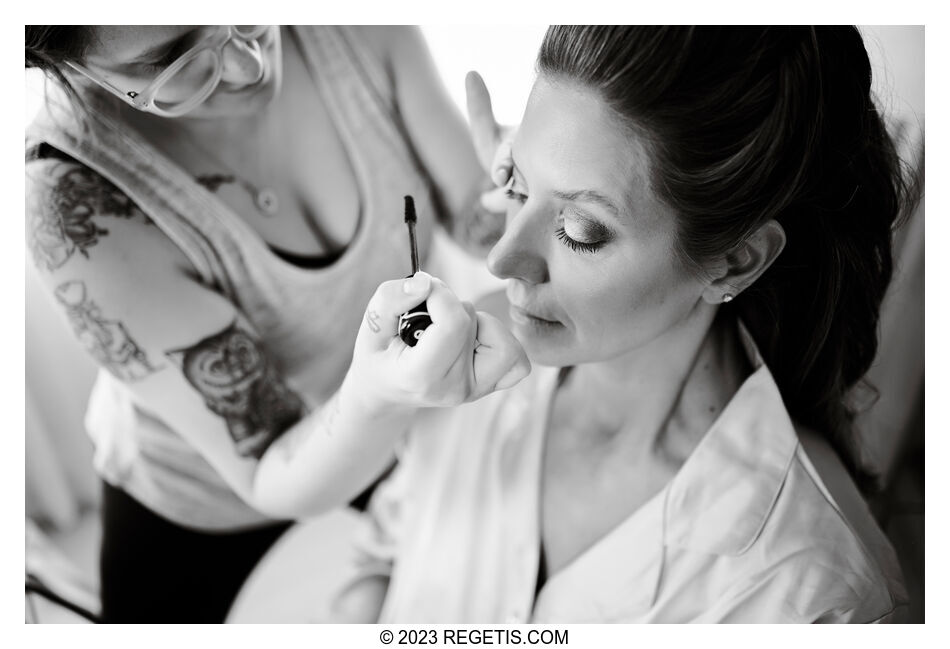 Christina and Elliott A Second Chance at Love, Celebrated by the Shores of Bethany Beach and Harvest Tide Restaurant
NIKON Z 6_2
Shutter Speed Value : 1/250
Aperture Value : 2.0
ISO : 640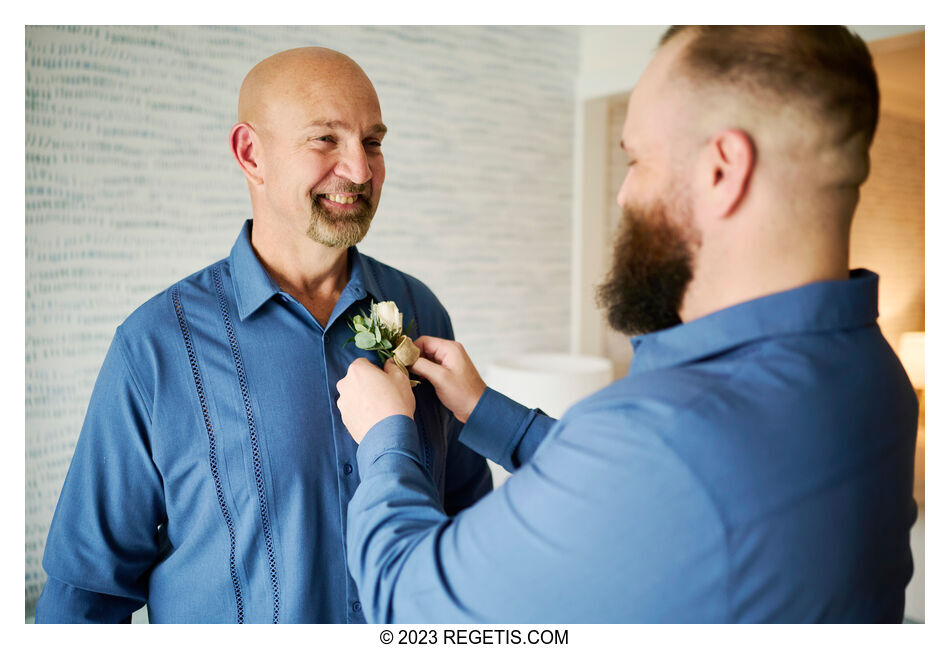 Christina and Elliott A Second Chance at Love, Celebrated by the Shores of Bethany Beach and Harvest Tide Restaurant
NIKON Z 6_2
Shutter Speed Value : 1/200
Aperture Value : 2.0
ISO : 640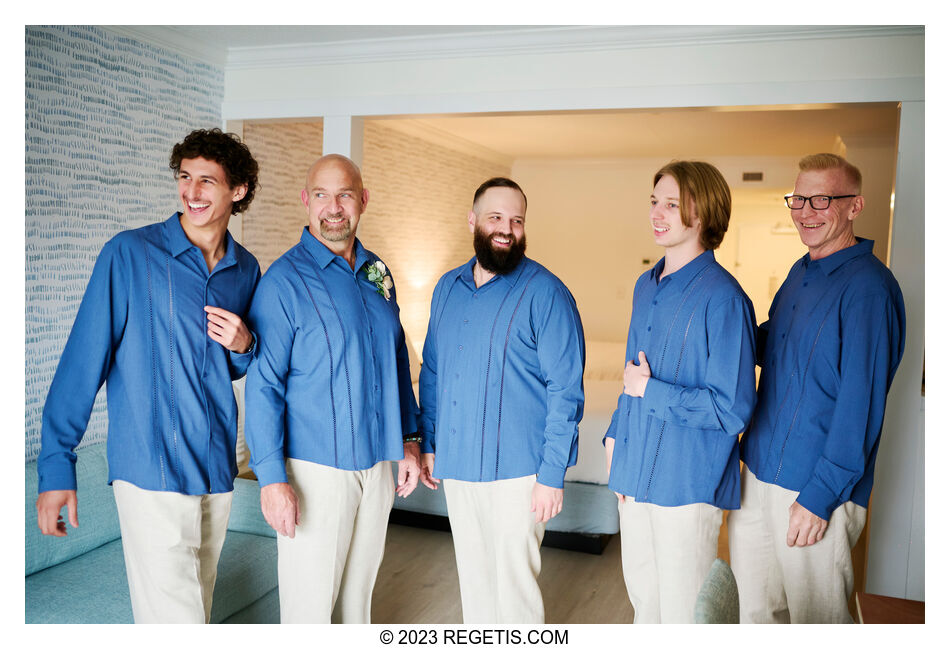 Christina and Elliott A Second Chance at Love, Celebrated by the Shores of Bethany Beach and Harvest Tide Restaurant
NIKON Z 6_2
Shutter Speed Value : 1/160
Aperture Value : 2.0
ISO : 640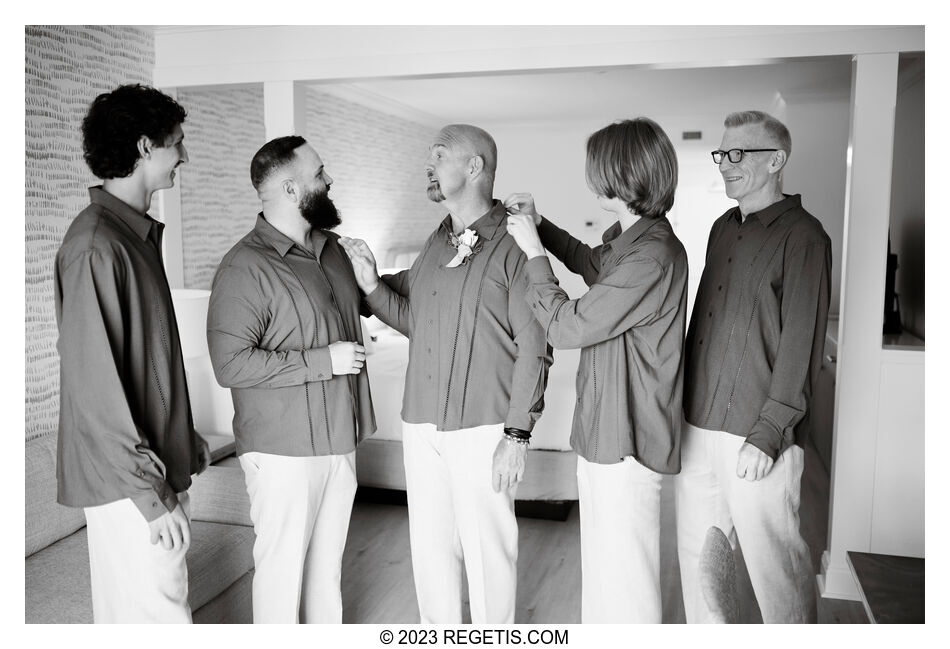 Christina and Elliott A Second Chance at Love, Celebrated by the Shores of Bethany Beach and Harvest Tide Restaurant
NIKON Z 6_2
Shutter Speed Value : 1/160
Aperture Value : 2.0
ISO : 640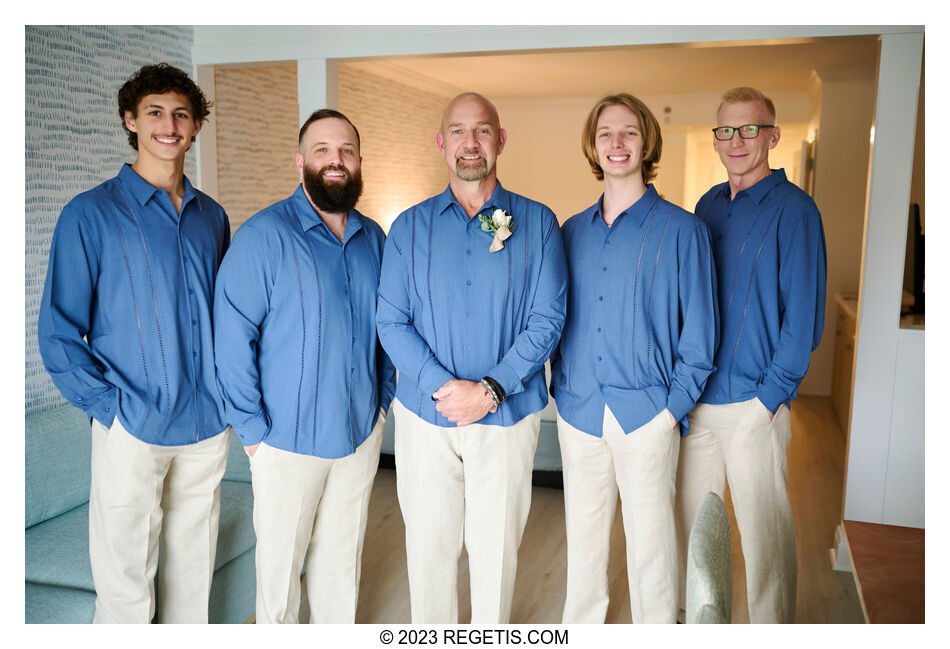 Christina and Elliott A Second Chance at Love, Celebrated by the Shores of Bethany Beach and Harvest Tide Restaurant
NIKON Z 6_2
Shutter Speed Value : 1/125
Aperture Value : 2.0
ISO : 640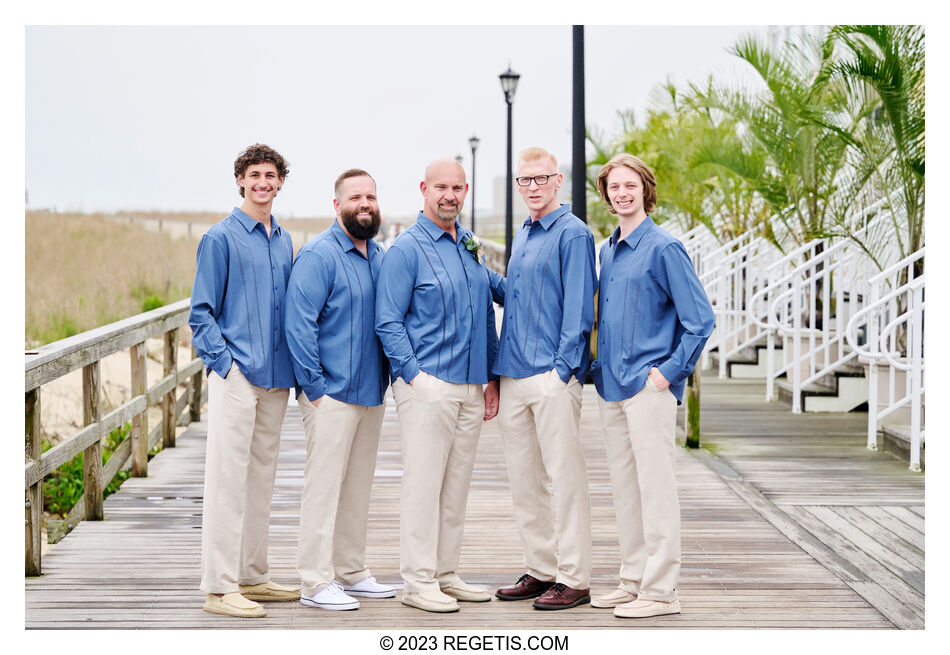 Christina and Elliott A Second Chance at Love, Celebrated by the Shores of Bethany Beach and Harvest Tide Restaurant
NIKON Z 9
Shutter Speed Value : 1/3200
Aperture Value : 3.2
ISO : 640
Christina and Elliott A Second Chance at Love, Celebrated by the Shores of Bethany Beach and Harvest Tide Restaurant
NIKON Z 6_2
Shutter Speed Value : 1/200
Aperture Value : 4.0
ISO : 1600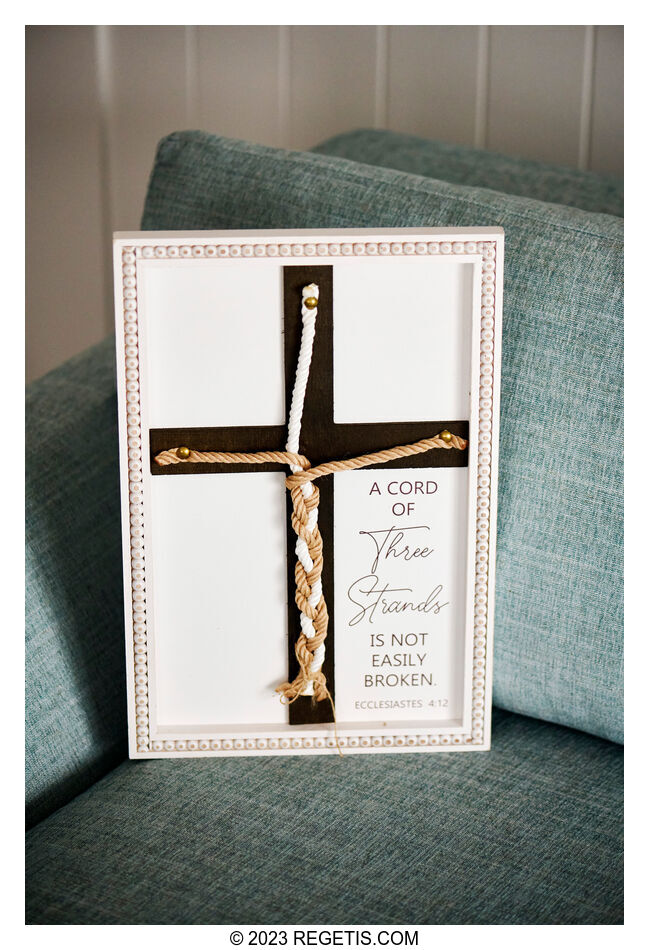 Christina and Elliott A Second Chance at Love, Celebrated by the Shores of Bethany Beach and Harvest Tide Restaurant
NIKON Z 6_2
Shutter Speed Value : 1/640
Aperture Value : 4.0
ISO : 2000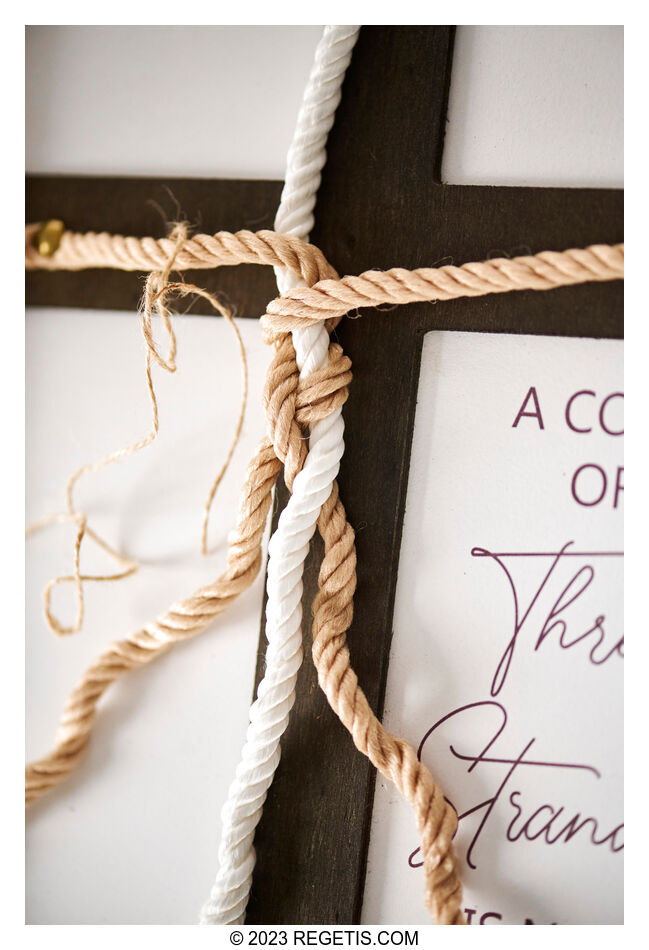 Christina and Elliott A Second Chance at Love, Celebrated by the Shores of Bethany Beach and Harvest Tide Restaurant
NIKON Z 6_2
Shutter Speed Value : 1/640
Aperture Value : 4.0
ISO : 2000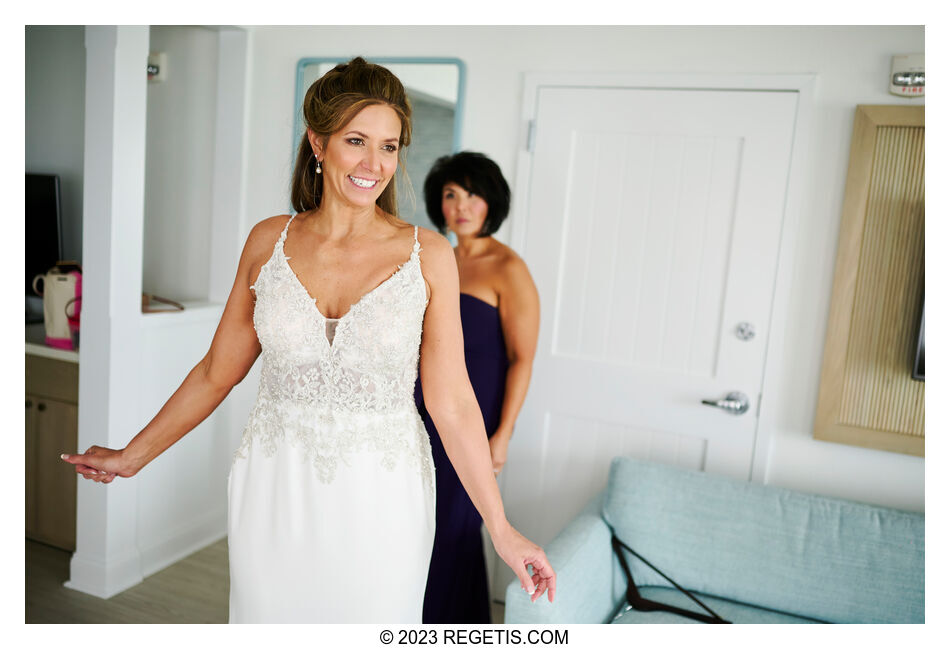 Christina and Elliott A Second Chance at Love, Celebrated by the Shores of Bethany Beach and Harvest Tide Restaurant
NIKON Z 6_2
Shutter Speed Value : 1/250
Aperture Value : 2.0
ISO : 640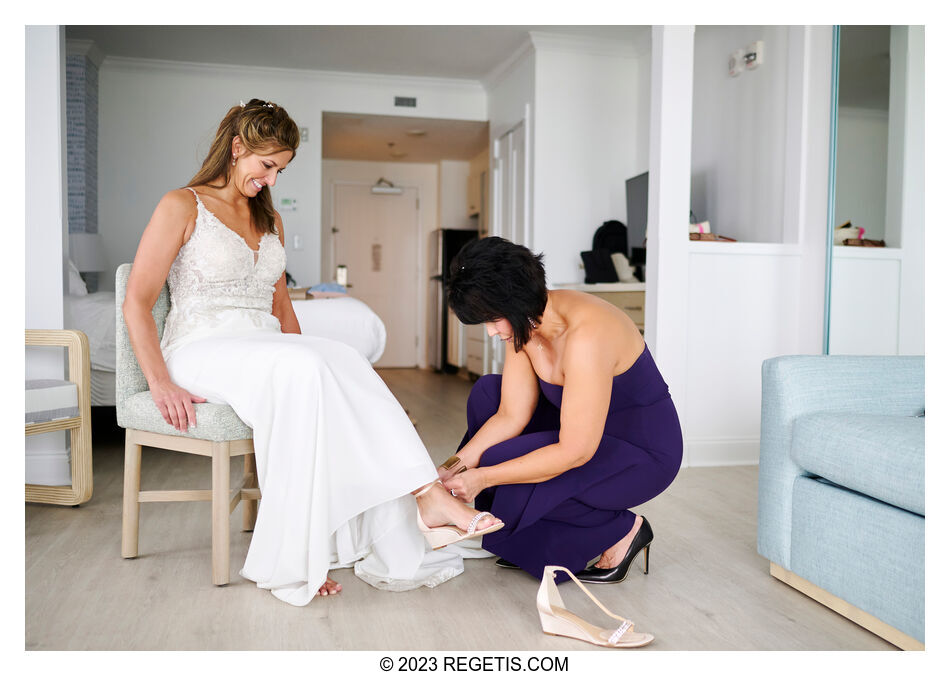 Christina and Elliott A Second Chance at Love, Celebrated by the Shores of Bethany Beach and Harvest Tide Restaurant
NIKON Z 6_2
Shutter Speed Value : 1/250
Aperture Value : 2.0
ISO : 640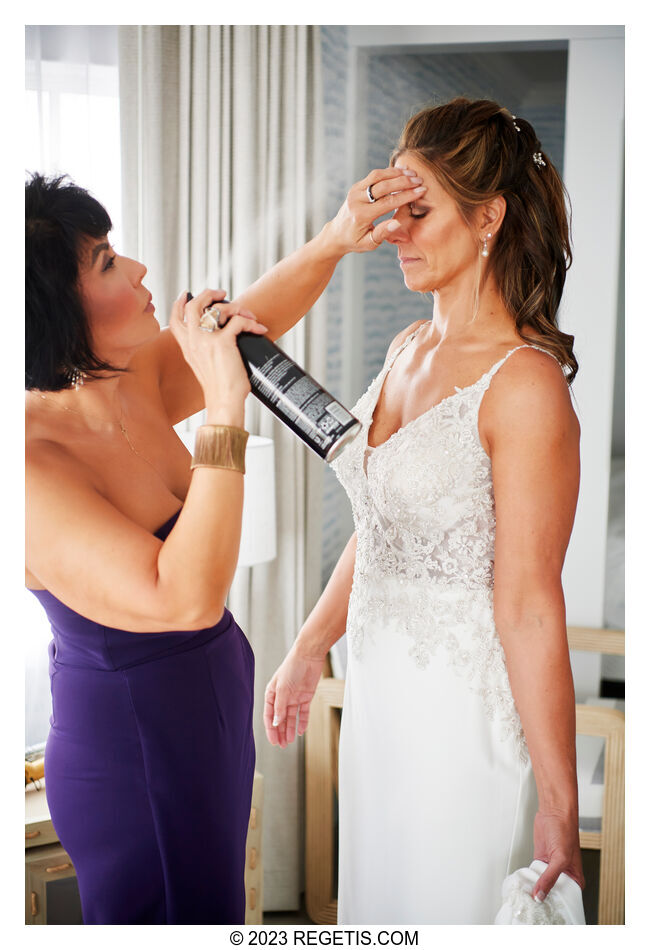 Christina and Elliott A Second Chance at Love, Celebrated by the Shores of Bethany Beach and Harvest Tide Restaurant
NIKON D5
Shutter Speed Value : 1/200
Aperture Value : 3.2
ISO : 640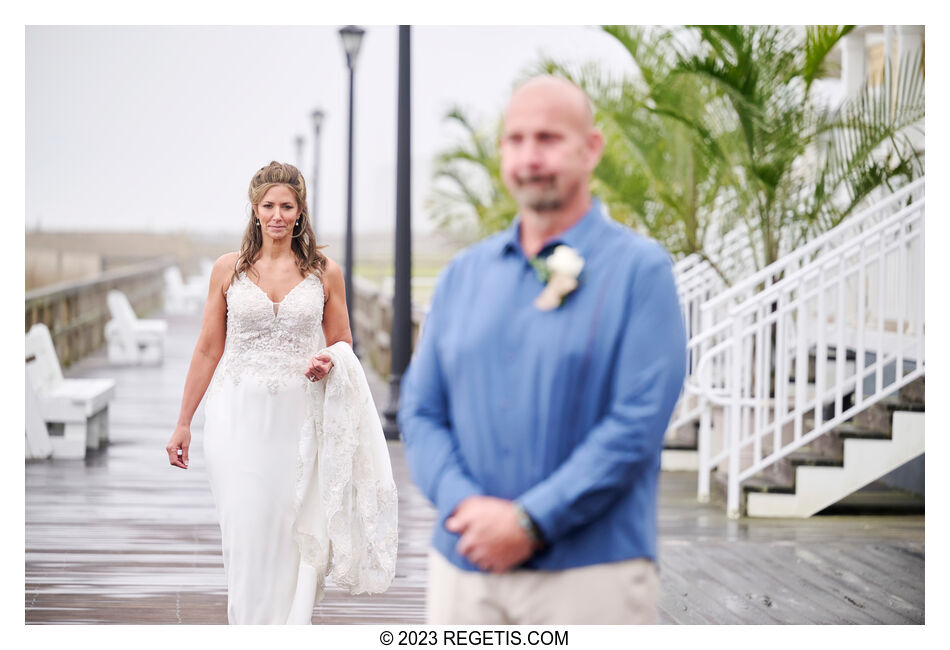 Christina and Elliott A Second Chance at Love, Celebrated by the Shores of Bethany Beach and Harvest Tide Restaurant
NIKON Z 9
Shutter Speed Value : 1/2500
Aperture Value : 3.2
ISO : 640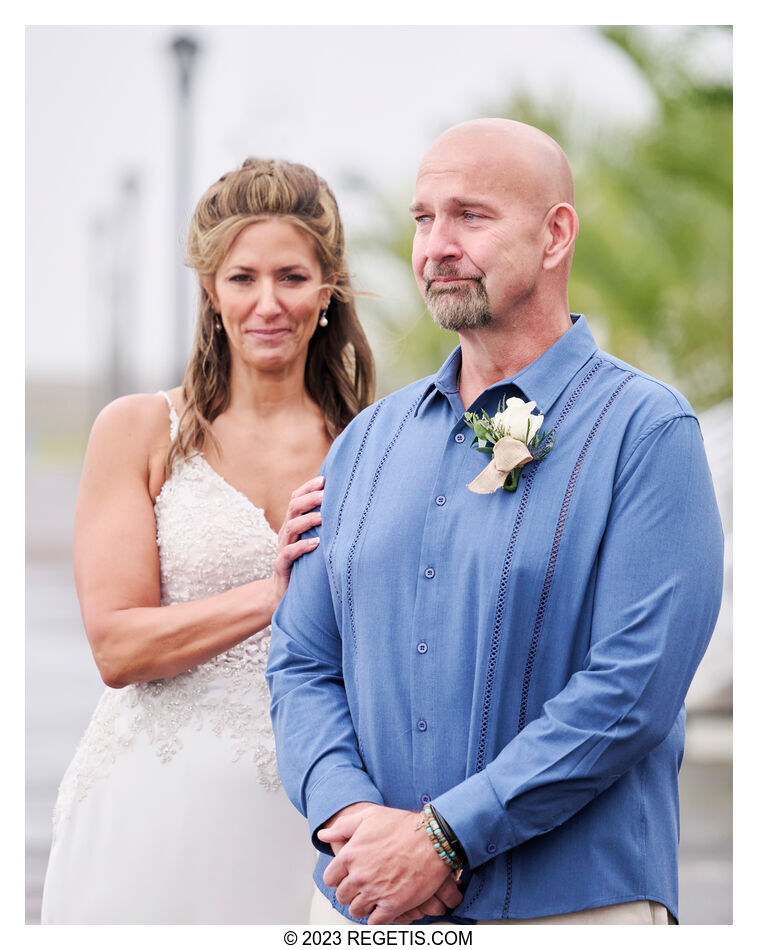 Christina and Elliott A Second Chance at Love, Celebrated by the Shores of Bethany Beach and Harvest Tide Restaurant
NIKON Z 9
Shutter Speed Value : 1/2500
Aperture Value : 3.2
ISO : 640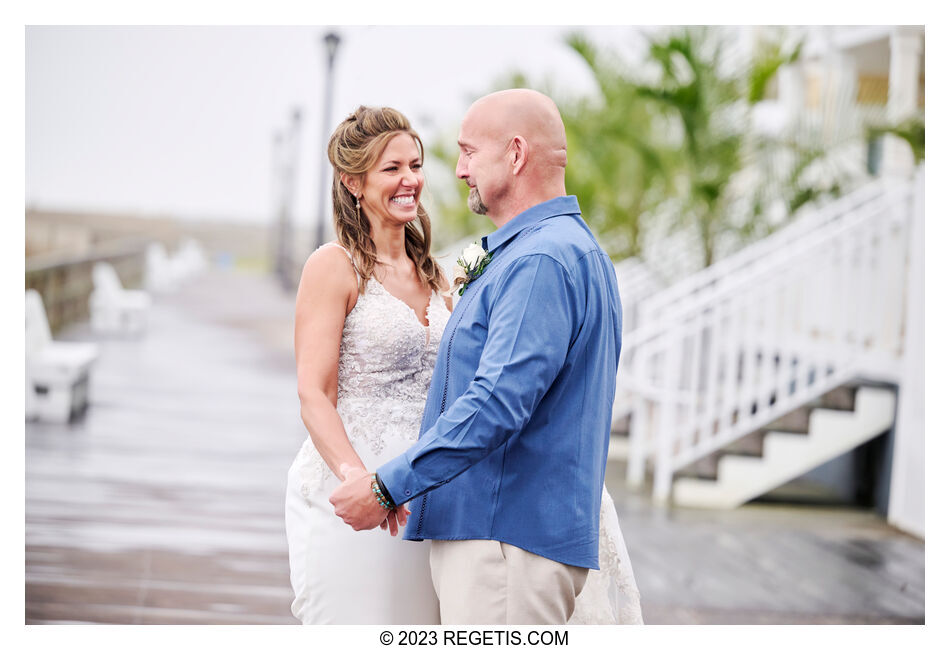 Christina and Elliott A Second Chance at Love, Celebrated by the Shores of Bethany Beach and Harvest Tide Restaurant
NIKON Z 9
Shutter Speed Value : 1/2500
Aperture Value : 3.2
ISO : 640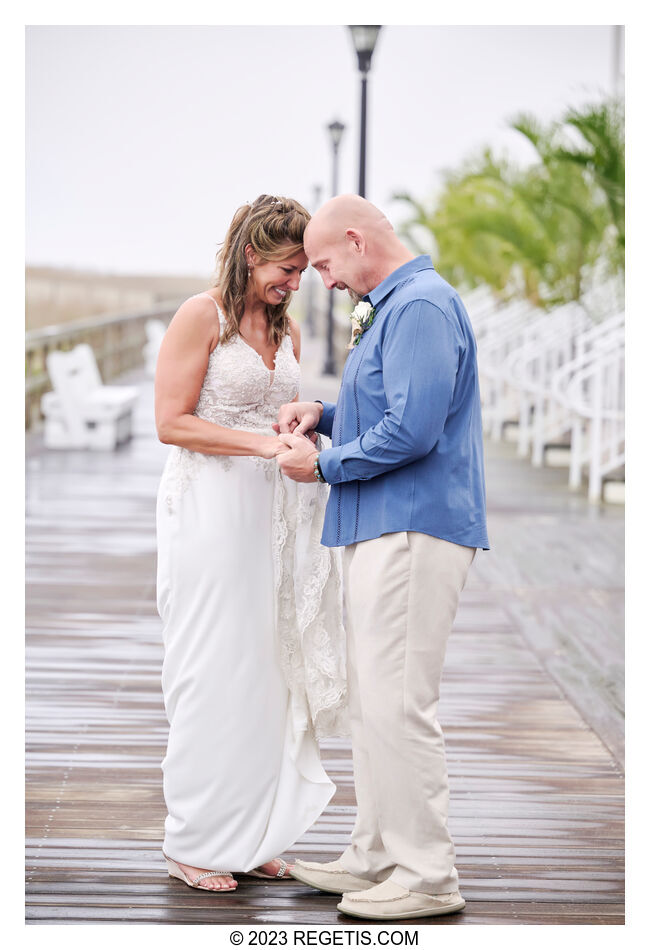 Christina and Elliott A Second Chance at Love, Celebrated by the Shores of Bethany Beach and Harvest Tide Restaurant
NIKON Z 9
Shutter Speed Value : 1/2500
Aperture Value : 3.2
ISO : 640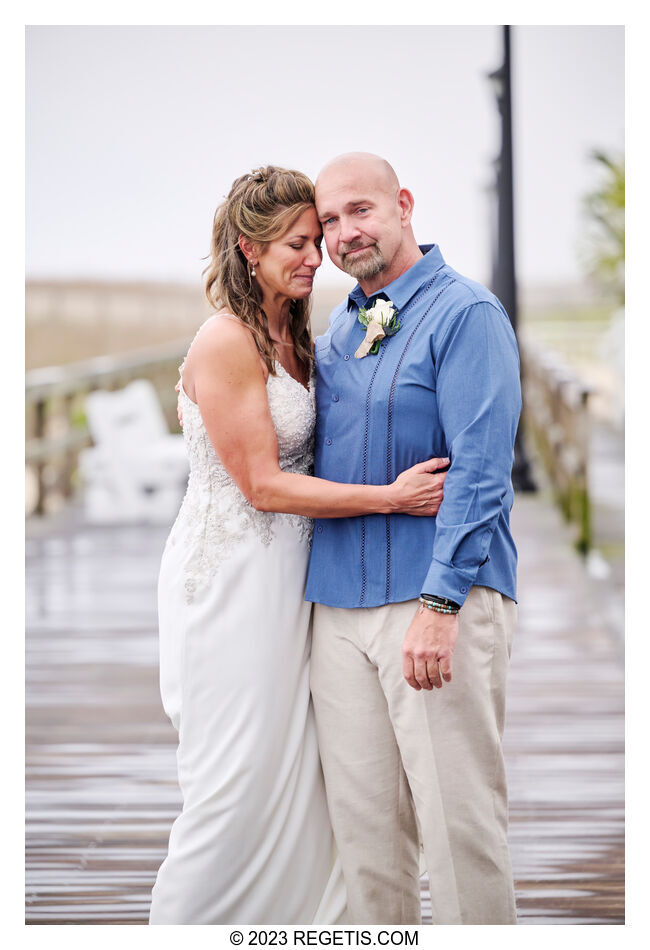 Christina and Elliott A Second Chance at Love, Celebrated by the Shores of Bethany Beach and Harvest Tide Restaurant
NIKON Z 9
Shutter Speed Value : 1/2500
Aperture Value : 3.2
ISO : 640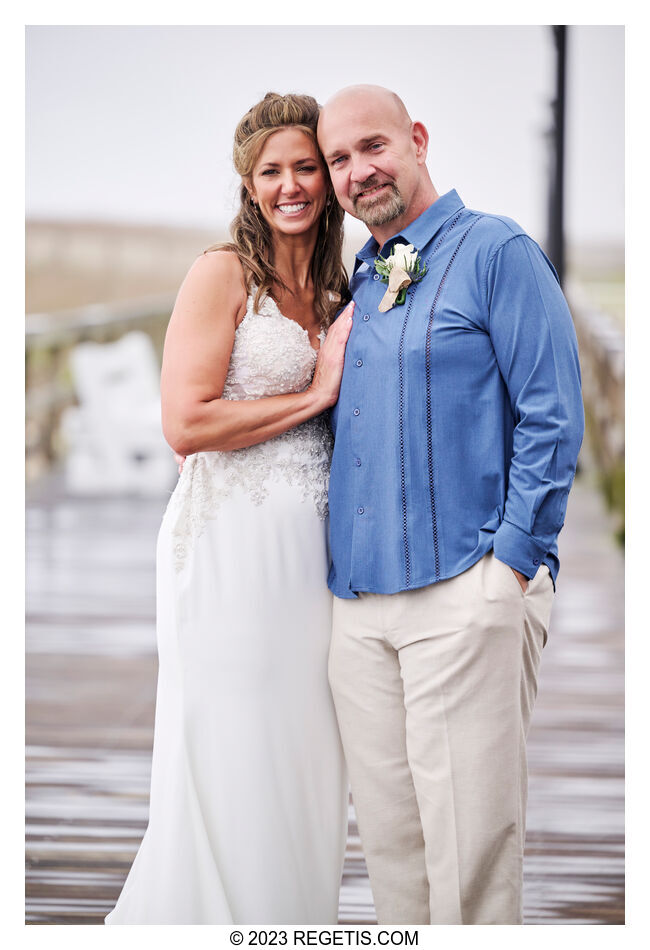 Christina and Elliott A Second Chance at Love, Celebrated by the Shores of Bethany Beach and Harvest Tide Restaurant
NIKON Z 9
Shutter Speed Value : 1/2500
Aperture Value : 3.2
ISO : 640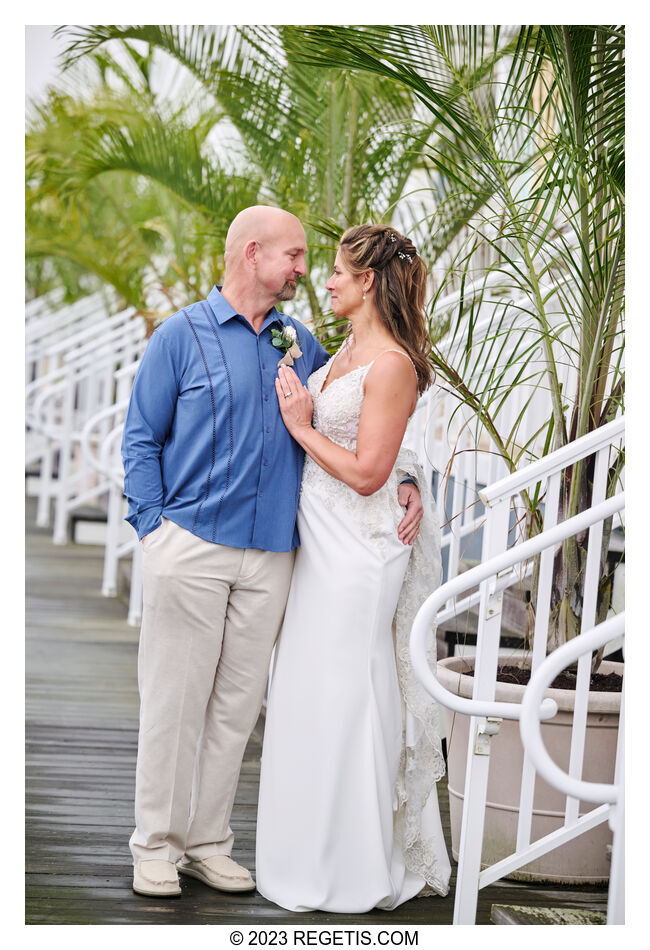 Christina and Elliott A Second Chance at Love, Celebrated by the Shores of Bethany Beach and Harvest Tide Restaurant
NIKON Z 9
Shutter Speed Value : 1/2000
Aperture Value : 3.2
ISO : 640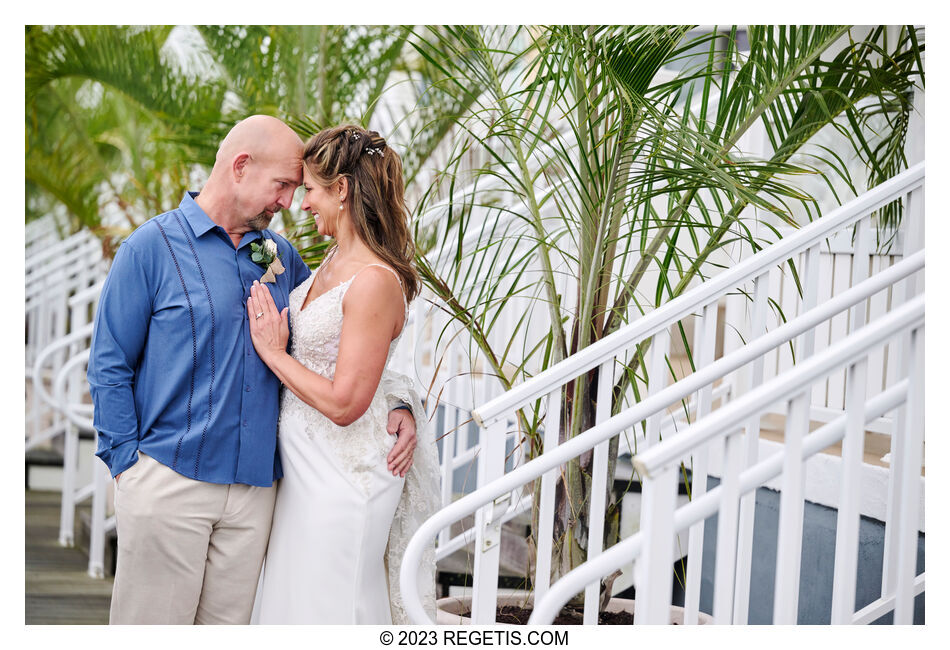 Christina and Elliott A Second Chance at Love, Celebrated by the Shores of Bethany Beach and Harvest Tide Restaurant
NIKON Z 9
Shutter Speed Value : 1/2000
Aperture Value : 3.2
ISO : 640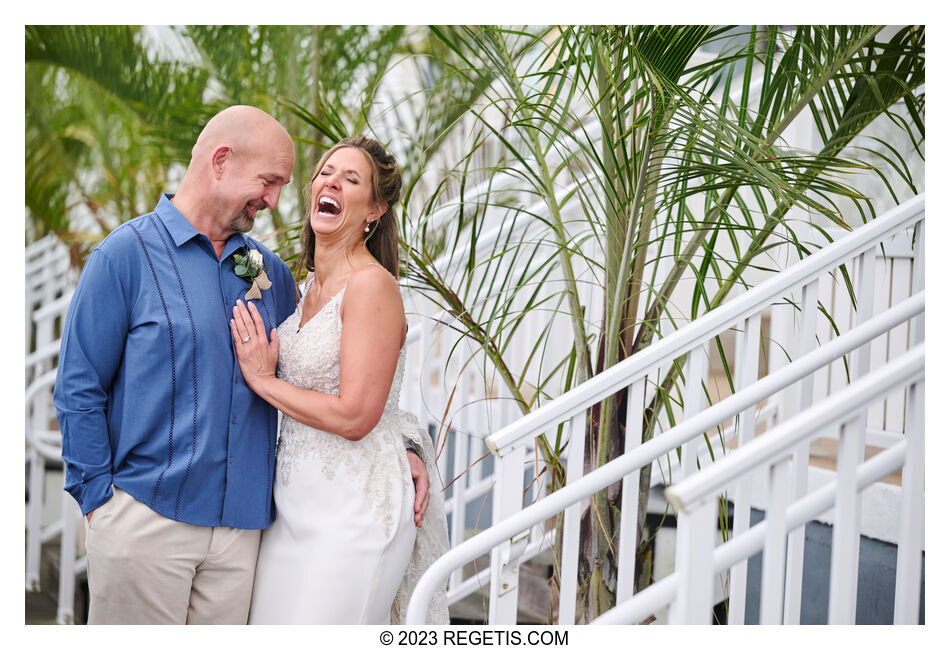 Christina and Elliott A Second Chance at Love, Celebrated by the Shores of Bethany Beach and Harvest Tide Restaurant
NIKON Z 9
Shutter Speed Value : 1/2000
Aperture Value : 3.2
ISO : 640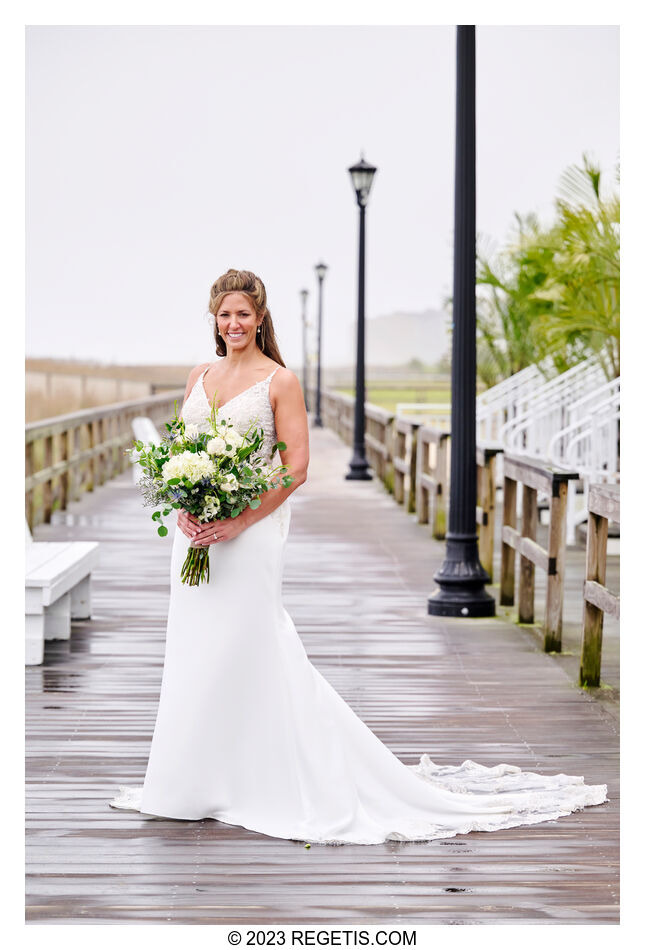 Christina and Elliott A Second Chance at Love, Celebrated by the Shores of Bethany Beach and Harvest Tide Restaurant
NIKON Z 9
Shutter Speed Value : 1/2000
Aperture Value : 3.2
ISO : 640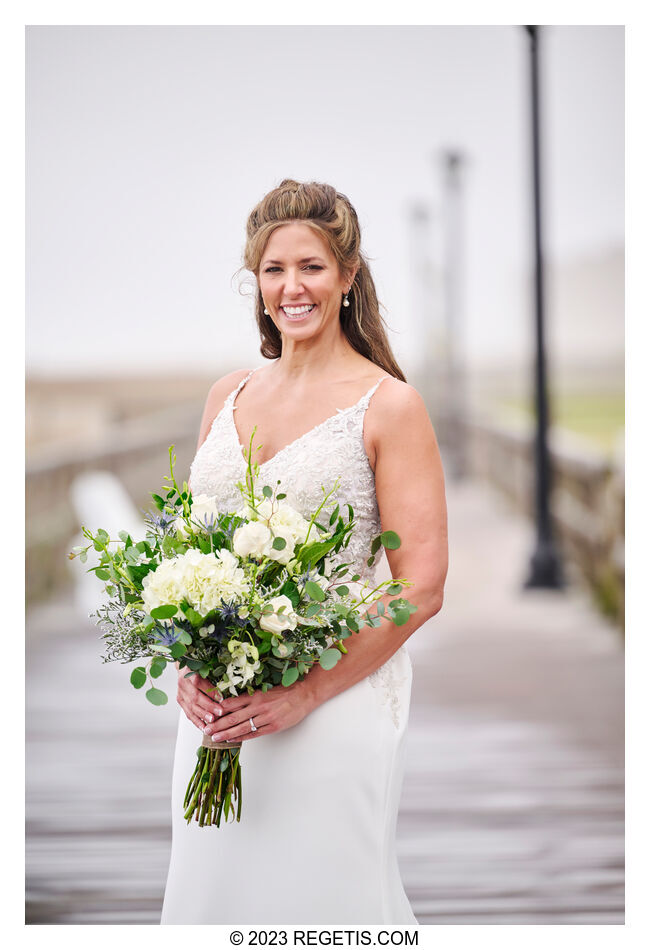 Christina and Elliott A Second Chance at Love, Celebrated by the Shores of Bethany Beach and Harvest Tide Restaurant
NIKON Z 9
Shutter Speed Value : 1/2000
Aperture Value : 3.2
ISO : 640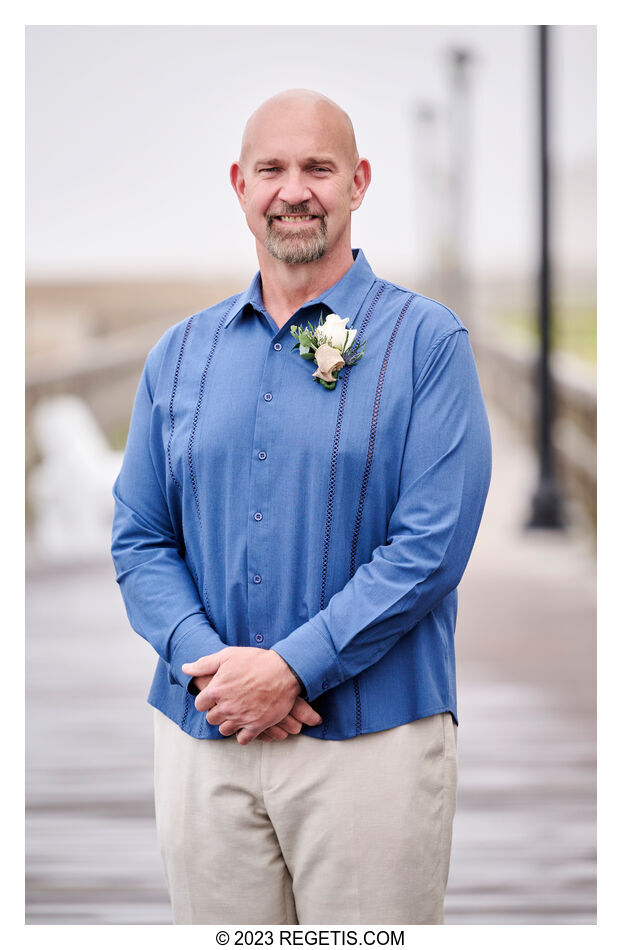 Christina and Elliott A Second Chance at Love, Celebrated by the Shores of Bethany Beach and Harvest Tide Restaurant
NIKON Z 9
Shutter Speed Value : 1/2000
Aperture Value : 3.2
ISO : 640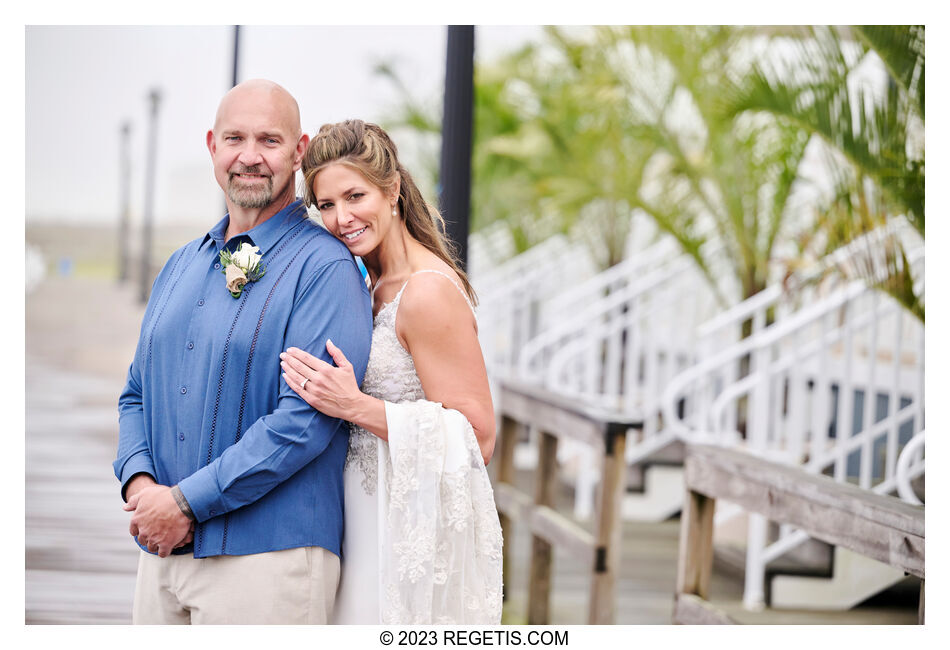 Christina and Elliott A Second Chance at Love, Celebrated by the Shores of Bethany Beach and Harvest Tide Restaurant
NIKON Z 9
Shutter Speed Value : 1/2000
Aperture Value : 3.2
ISO : 640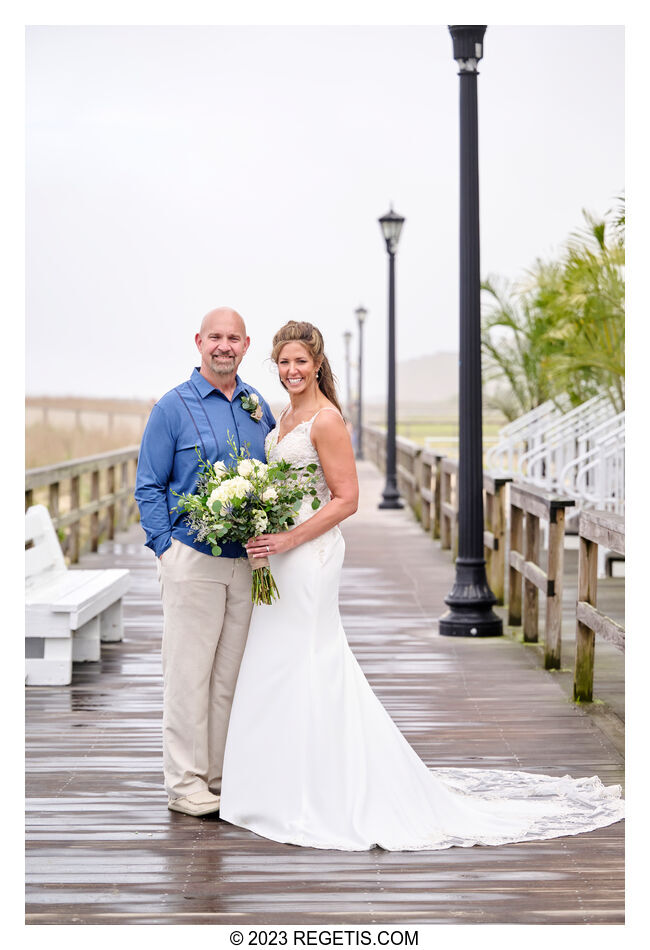 Christina and Elliott A Second Chance at Love, Celebrated by the Shores of Bethany Beach and Harvest Tide Restaurant
NIKON Z 9
Shutter Speed Value : 1/2000
Aperture Value : 3.2
ISO : 640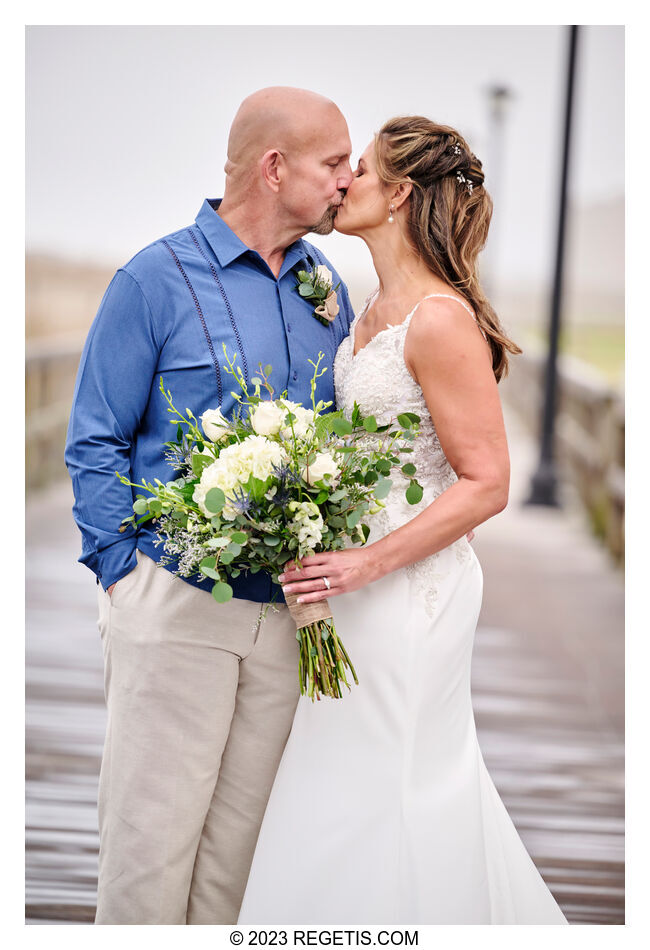 Christina and Elliott A Second Chance at Love, Celebrated by the Shores of Bethany Beach and Harvest Tide Restaurant
NIKON Z 9
Shutter Speed Value : 1/2000
Aperture Value : 3.2
ISO : 640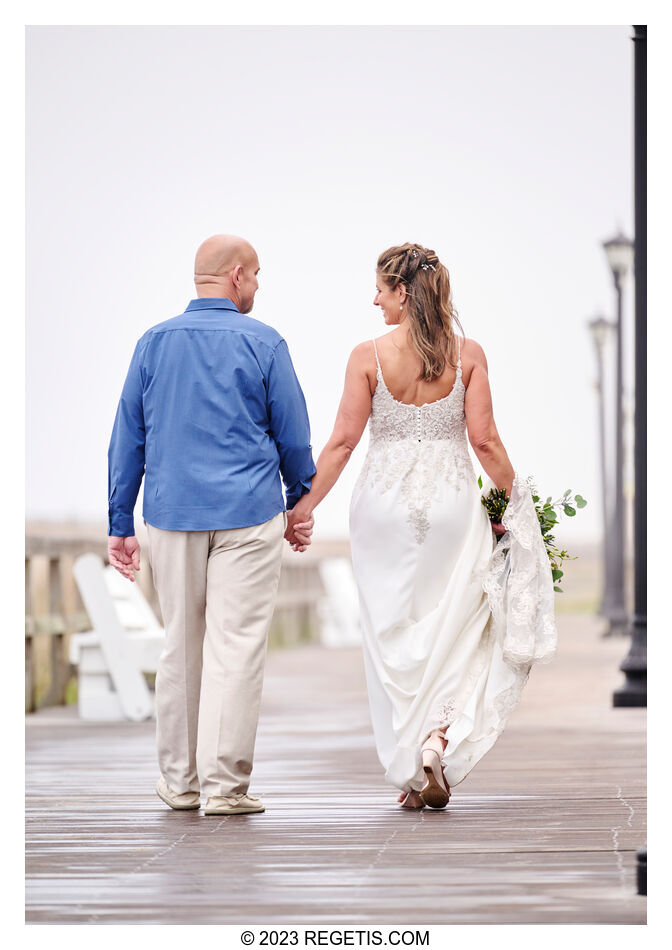 Christina and Elliott A Second Chance at Love, Celebrated by the Shores of Bethany Beach and Harvest Tide Restaurant
NIKON Z 9
Shutter Speed Value : 1/2000
Aperture Value : 3.2
ISO : 640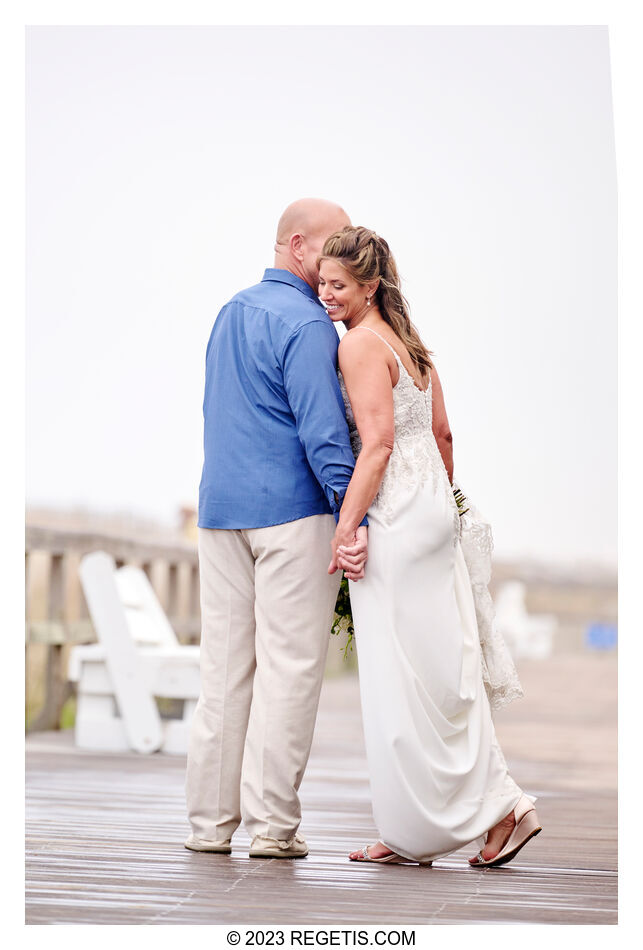 Christina and Elliott A Second Chance at Love, Celebrated by the Shores of Bethany Beach and Harvest Tide Restaurant
NIKON Z 9
Shutter Speed Value : 1/2000
Aperture Value : 3.2
ISO : 640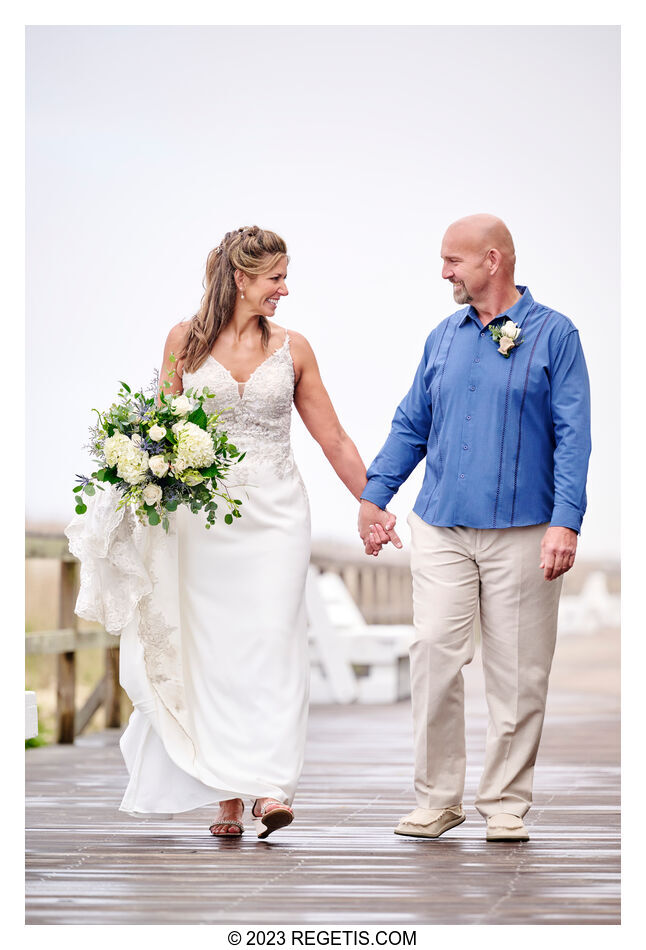 Christina and Elliott A Second Chance at Love, Celebrated by the Shores of Bethany Beach and Harvest Tide Restaurant
NIKON Z 9
Shutter Speed Value : 1/2000
Aperture Value : 3.2
ISO : 640
Christina and Elliott A Second Chance at Love, Celebrated by the Shores of Bethany Beach and Harvest Tide Restaurant
NIKON Z 9
Shutter Speed Value : 1/2000
Aperture Value : 3.2
ISO : 640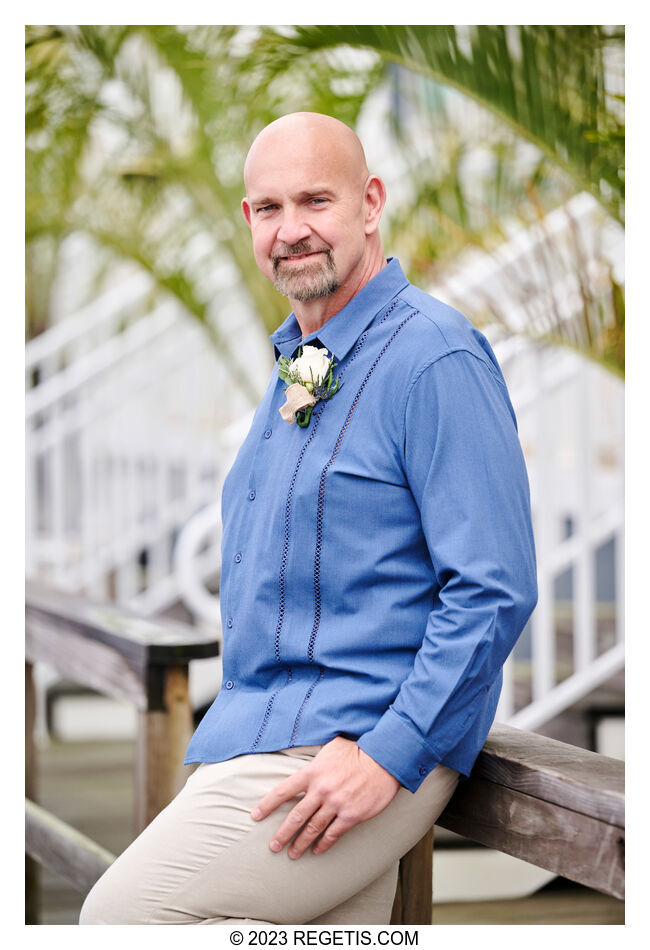 Christina and Elliott A Second Chance at Love, Celebrated by the Shores of Bethany Beach and Harvest Tide Restaurant
NIKON Z 9
Shutter Speed Value : 1/2000
Aperture Value : 3.2
ISO : 640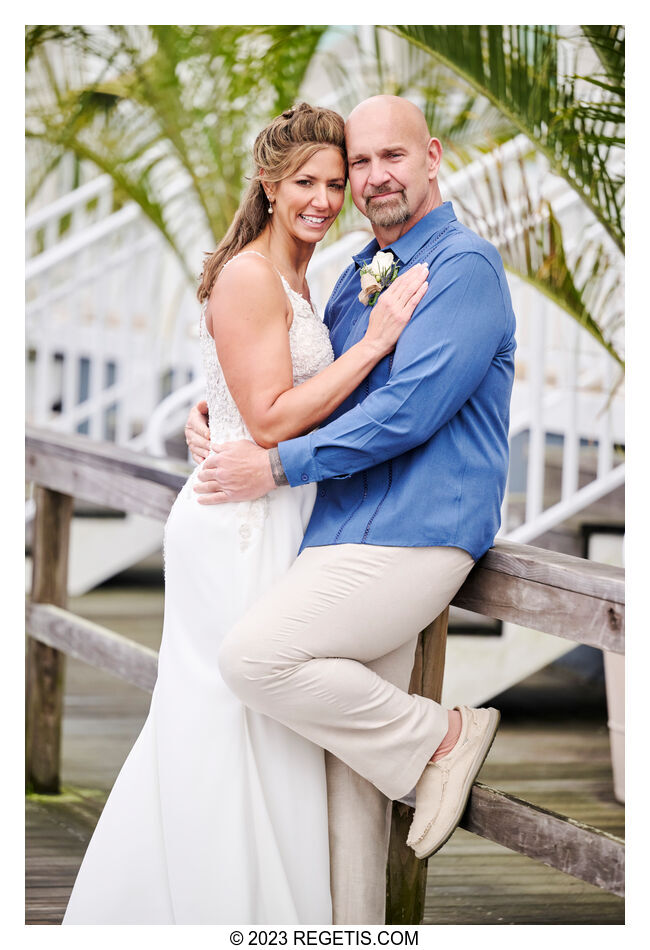 Christina and Elliott A Second Chance at Love, Celebrated by the Shores of Bethany Beach and Harvest Tide Restaurant
NIKON Z 9
Shutter Speed Value : 1/2500
Aperture Value : 3.2
ISO : 640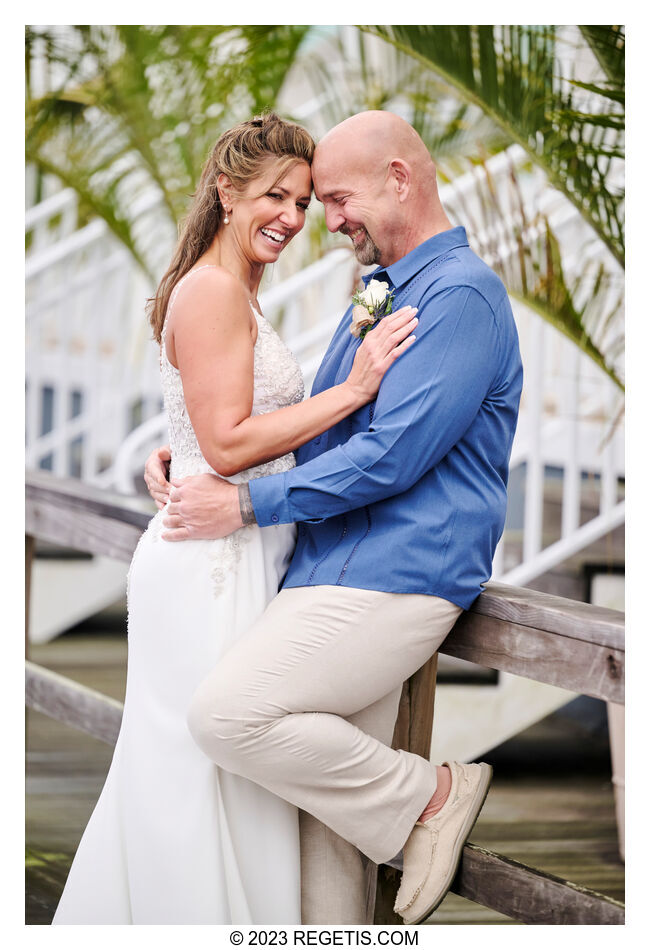 Christina and Elliott A Second Chance at Love, Celebrated by the Shores of Bethany Beach and Harvest Tide Restaurant
NIKON Z 9
Shutter Speed Value : 1/2500
Aperture Value : 3.2
ISO : 640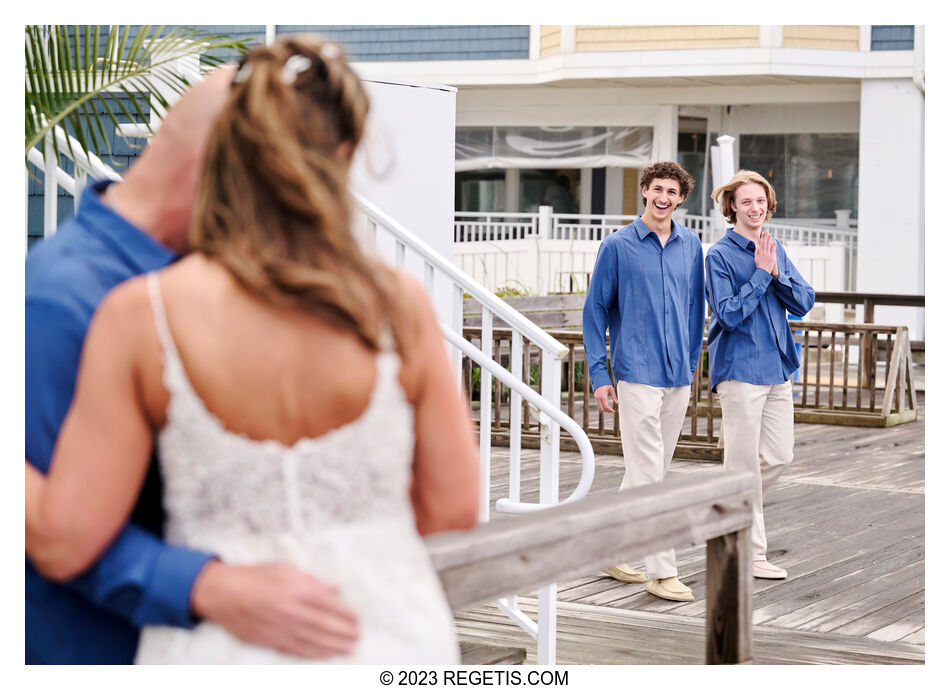 Christina and Elliott A Second Chance at Love, Celebrated by the Shores of Bethany Beach and Harvest Tide Restaurant
NIKON Z 9
Shutter Speed Value : 1/2500
Aperture Value : 3.2
ISO : 640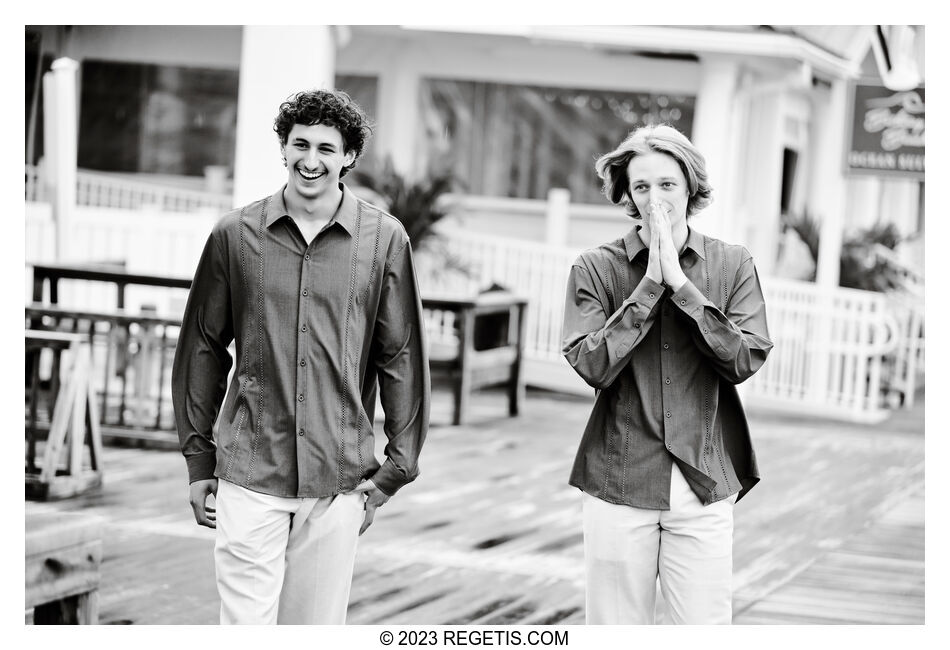 Christina and Elliott A Second Chance at Love, Celebrated by the Shores of Bethany Beach and Harvest Tide Restaurant
NIKON Z 9
Shutter Speed Value : 1/2500
Aperture Value : 3.2
ISO : 640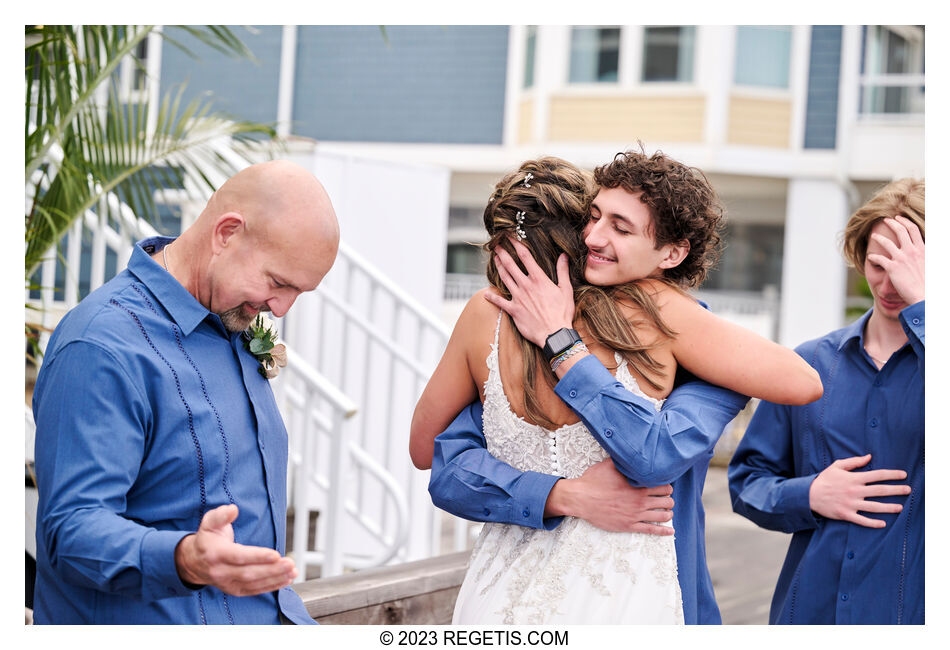 Christina and Elliott A Second Chance at Love, Celebrated by the Shores of Bethany Beach and Harvest Tide Restaurant
NIKON Z 9
Shutter Speed Value : 1/2500
Aperture Value : 3.2
ISO : 640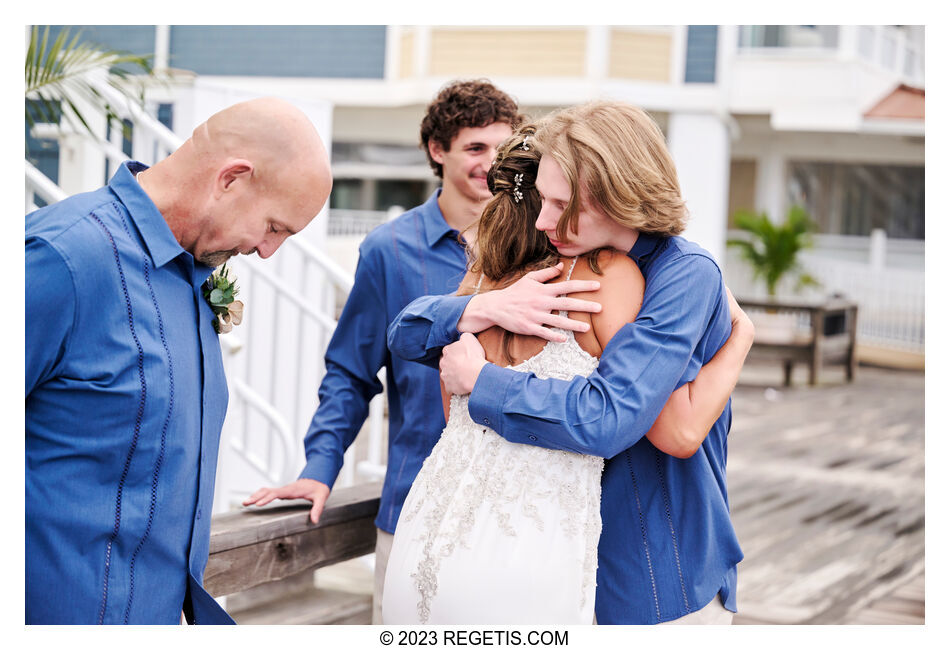 Christina and Elliott A Second Chance at Love, Celebrated by the Shores of Bethany Beach and Harvest Tide Restaurant
NIKON Z 9
Shutter Speed Value : 1/2500
Aperture Value : 3.2
ISO : 640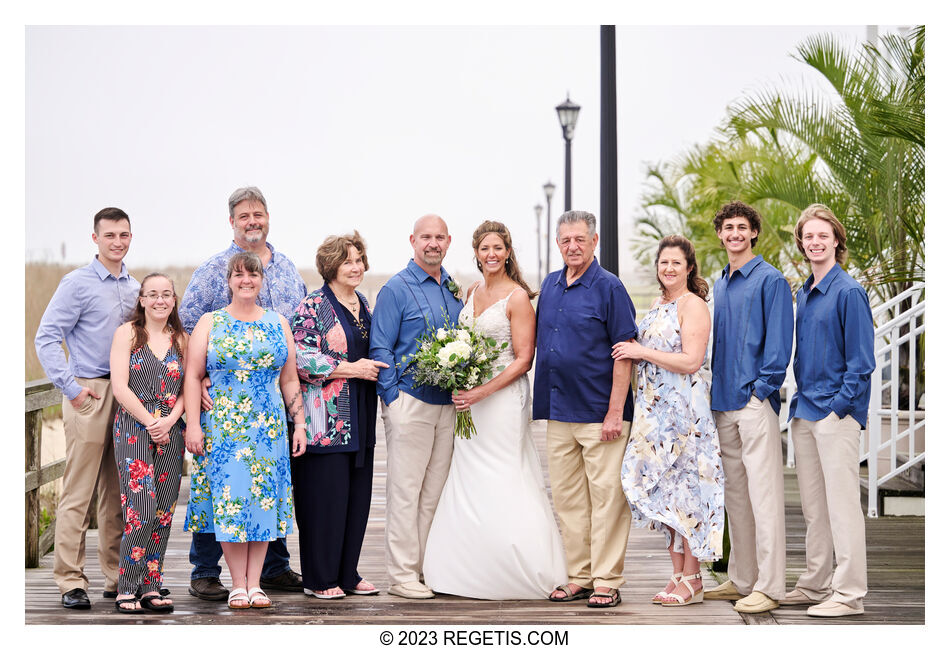 Christina and Elliott A Second Chance at Love, Celebrated by the Shores of Bethany Beach and Harvest Tide Restaurant
NIKON Z 9
Shutter Speed Value : 1/2500
Aperture Value : 3.2
ISO : 640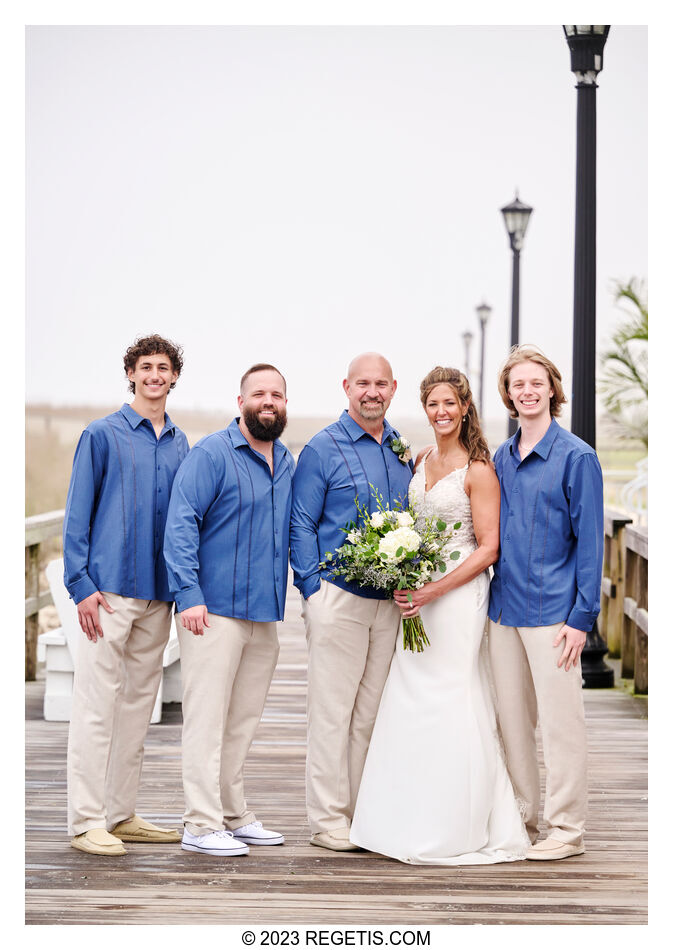 Christina and Elliott A Second Chance at Love, Celebrated by the Shores of Bethany Beach and Harvest Tide Restaurant
NIKON Z 9
Shutter Speed Value : 1/2500
Aperture Value : 3.2
ISO : 640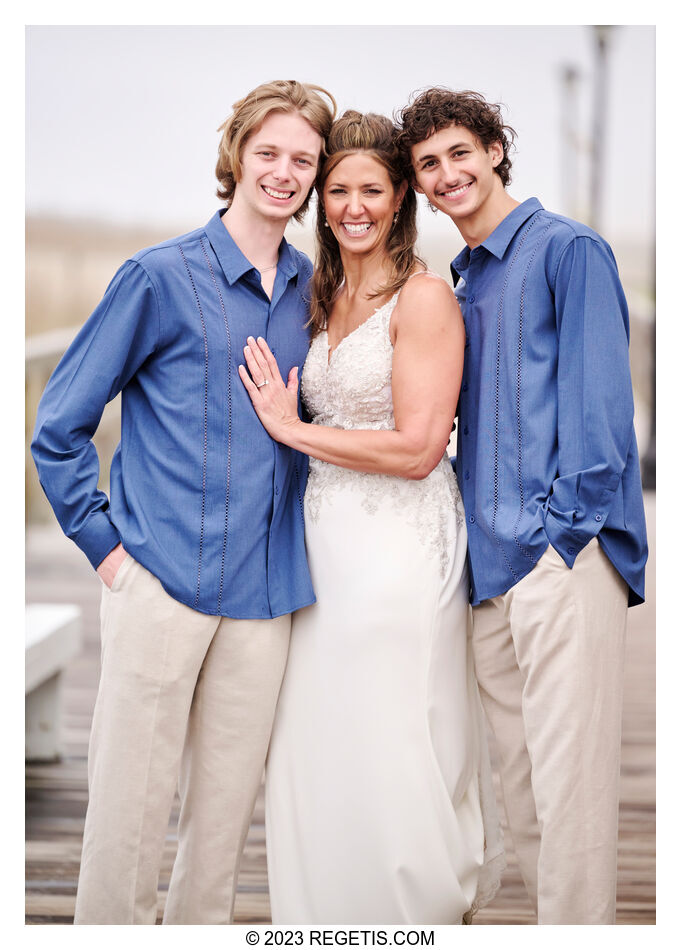 Christina and Elliott A Second Chance at Love, Celebrated by the Shores of Bethany Beach and Harvest Tide Restaurant
NIKON Z 9
Shutter Speed Value : 1/2000
Aperture Value : 3.2
ISO : 640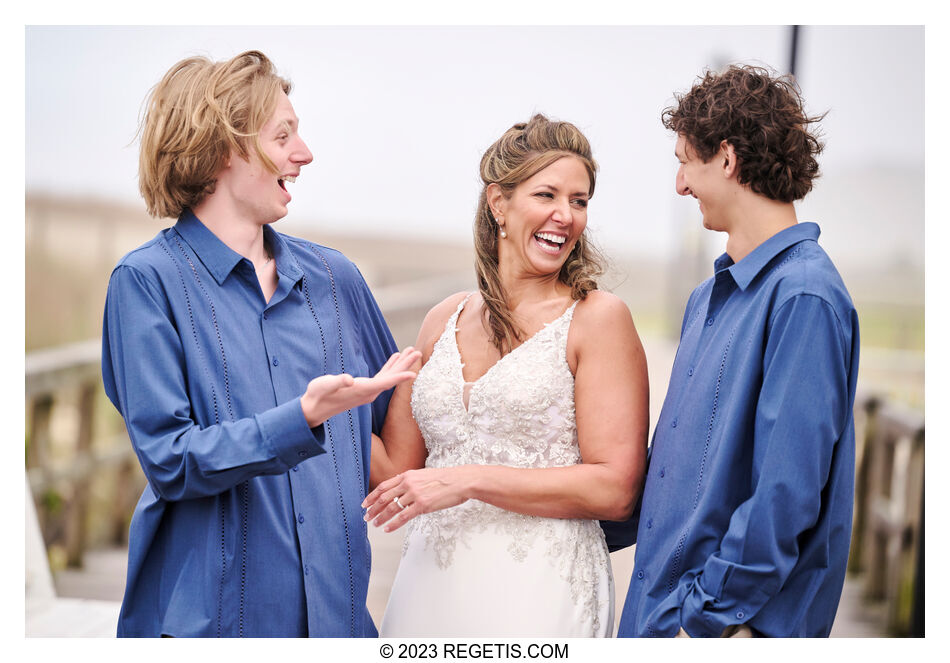 Christina and Elliott A Second Chance at Love, Celebrated by the Shores of Bethany Beach and Harvest Tide Restaurant
NIKON Z 9
Shutter Speed Value : 1/2000
Aperture Value : 3.2
ISO : 640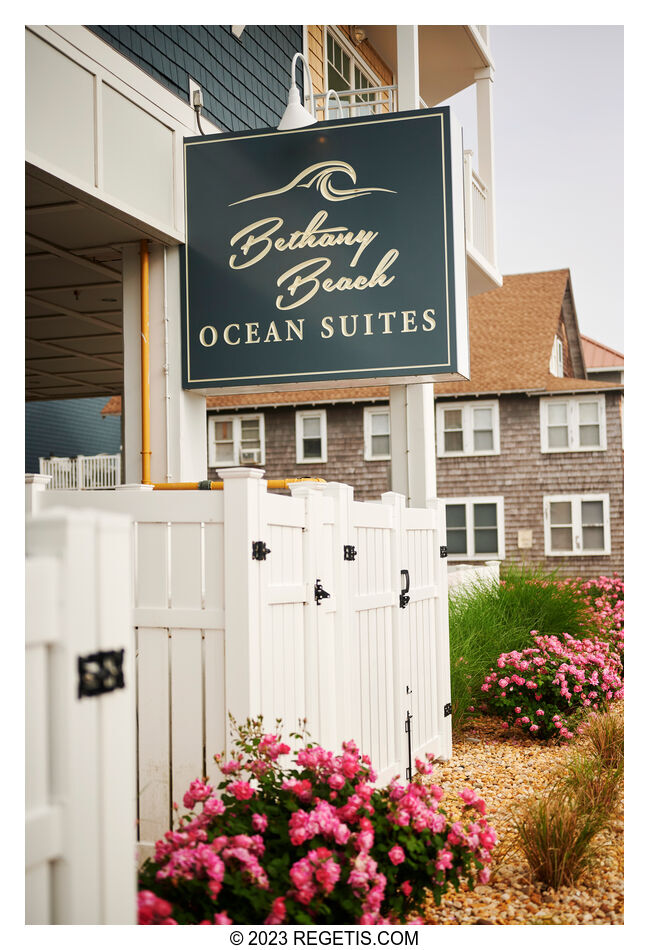 Christina and Elliott A Second Chance at Love, Celebrated by the Shores of Bethany Beach and Harvest Tide Restaurant
NIKON Z 6
Shutter Speed Value : 1/8000
Aperture Value : 2.0
ISO : 360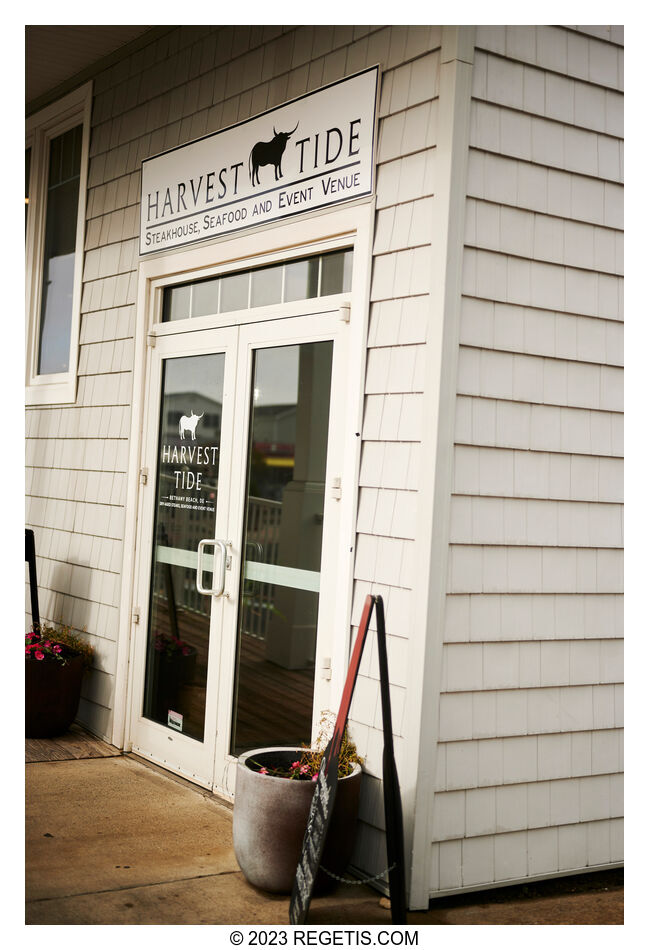 Christina and Elliott A Second Chance at Love, Celebrated by the Shores of Bethany Beach and Harvest Tide Restaurant
NIKON Z 6
Shutter Speed Value : 1/8000
Aperture Value : 2.0
ISO : 320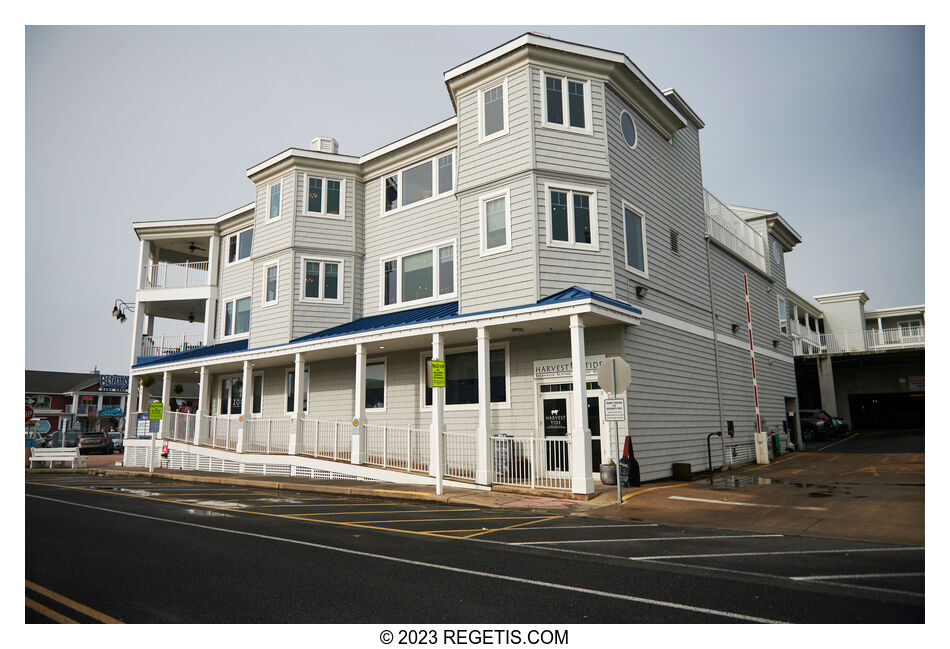 Christina and Elliott A Second Chance at Love, Celebrated by the Shores of Bethany Beach and Harvest Tide Restaurant
NIKON Z 6
Shutter Speed Value : 1/8000
Aperture Value : 2.8
ISO : 220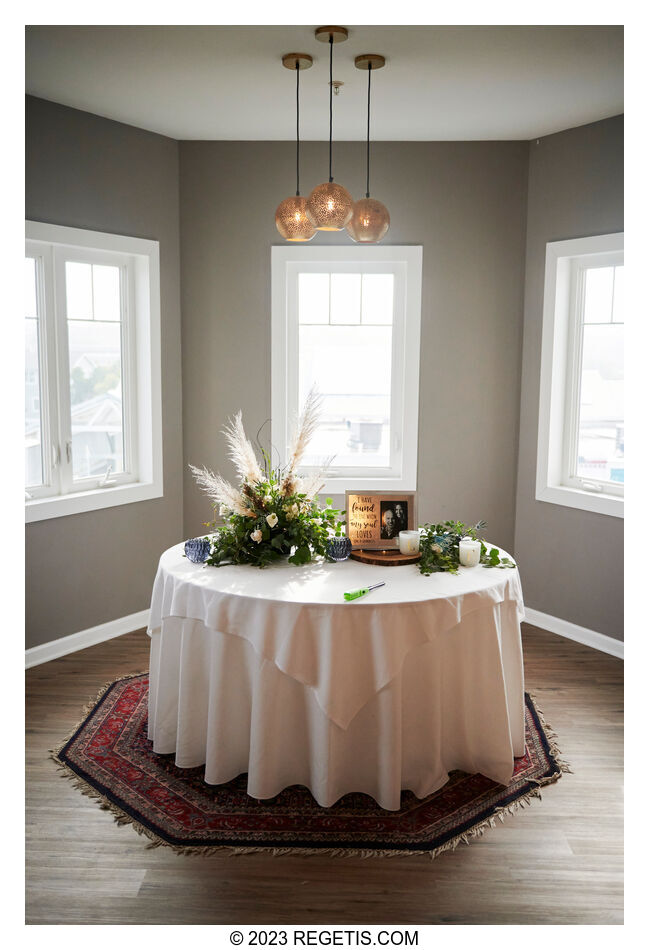 Christina and Elliott A Second Chance at Love, Celebrated by the Shores of Bethany Beach and Harvest Tide Restaurant
NIKON Z 6
Shutter Speed Value : 1/3200
Aperture Value : 2.8
ISO : 2000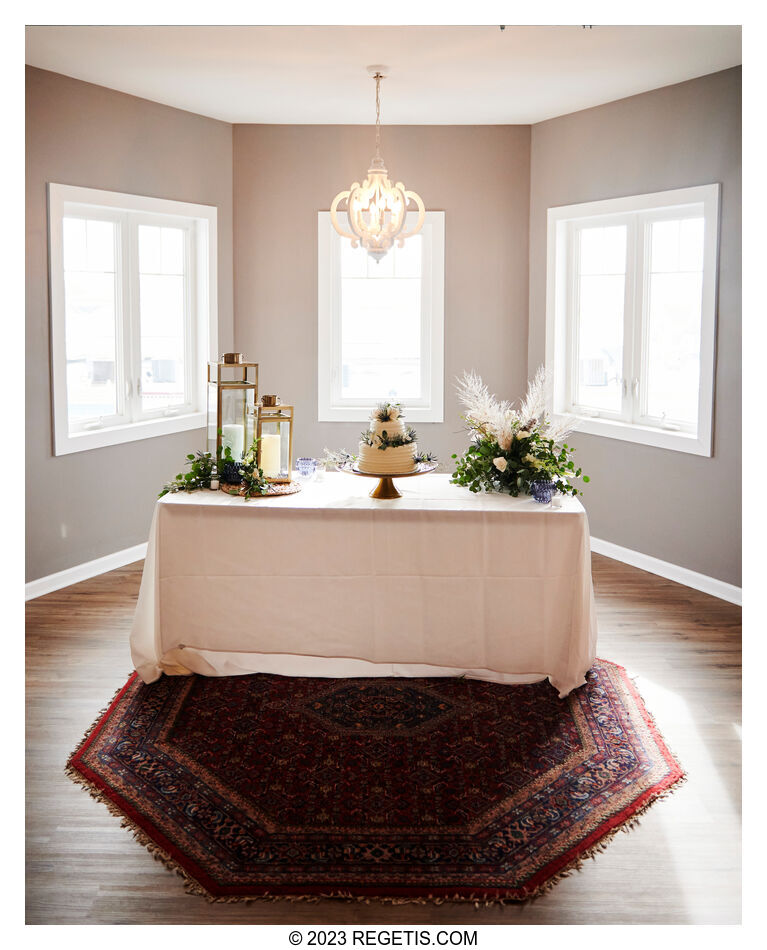 Christina and Elliott A Second Chance at Love, Celebrated by the Shores of Bethany Beach and Harvest Tide Restaurant
NIKON Z 6
Shutter Speed Value : 1/1600
Aperture Value : 2.8
ISO : 2000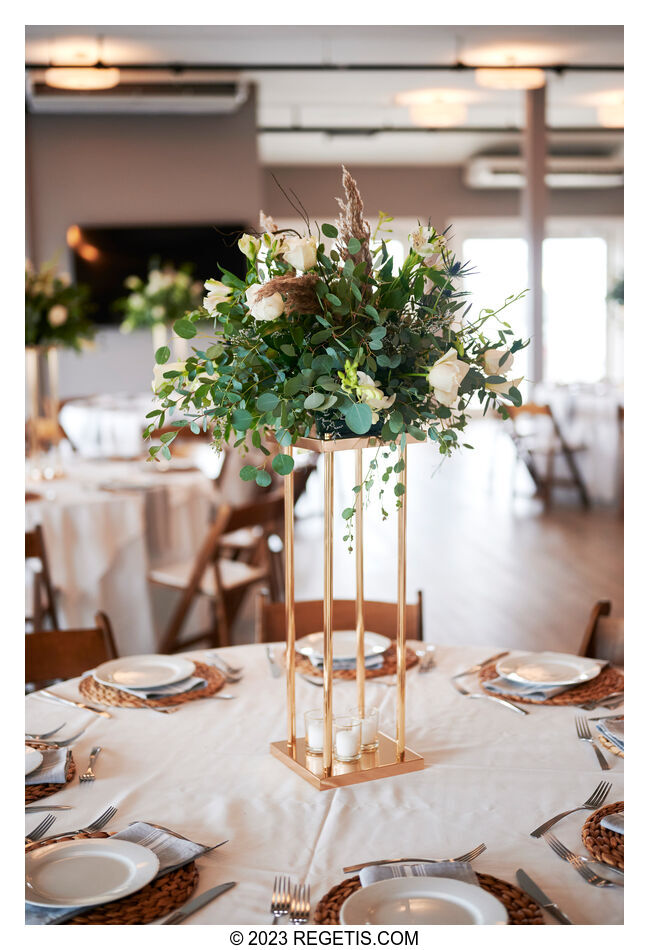 Christina and Elliott A Second Chance at Love, Celebrated by the Shores of Bethany Beach and Harvest Tide Restaurant
NIKON Z 6
Shutter Speed Value : 1/640
Aperture Value : 2.0
ISO : 640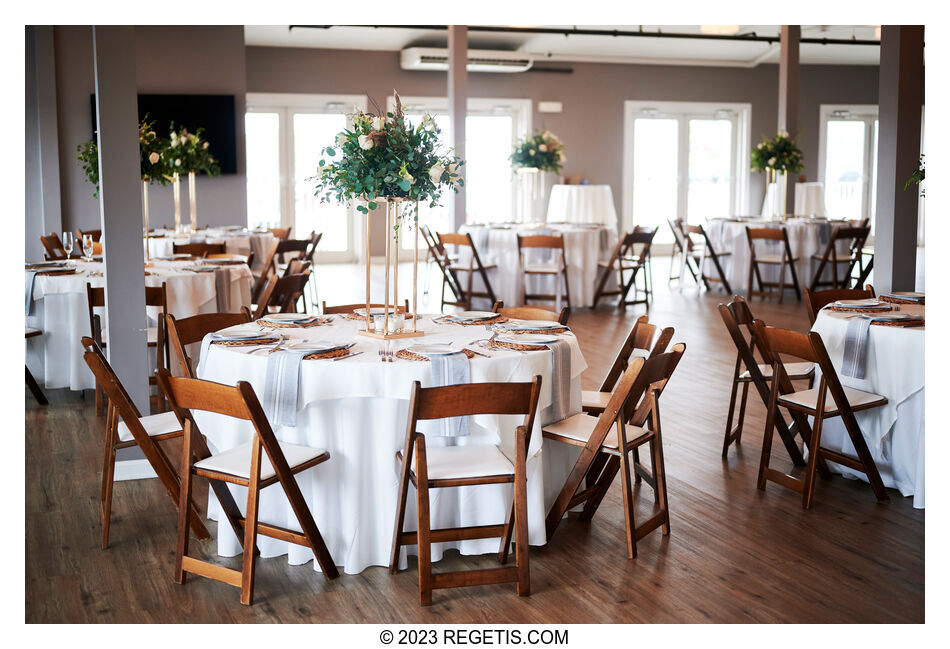 Christina and Elliott A Second Chance at Love, Celebrated by the Shores of Bethany Beach and Harvest Tide Restaurant
NIKON Z 6
Shutter Speed Value : 1/640
Aperture Value : 2.0
ISO : 640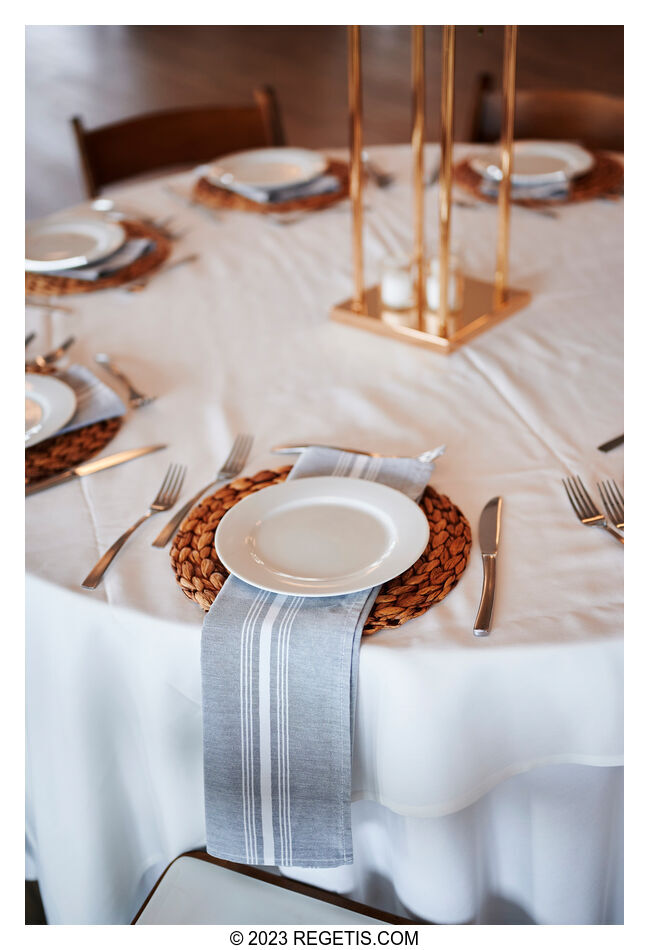 Christina and Elliott A Second Chance at Love, Celebrated by the Shores of Bethany Beach and Harvest Tide Restaurant
NIKON Z 6
Shutter Speed Value : 1/500
Aperture Value : 2.0
ISO : 640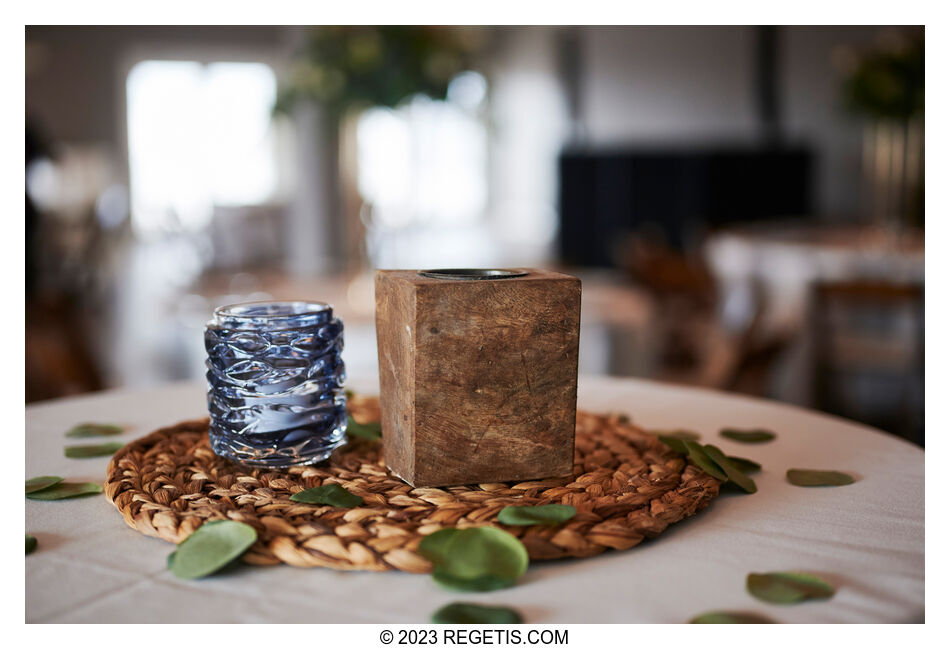 Christina and Elliott A Second Chance at Love, Celebrated by the Shores of Bethany Beach and Harvest Tide Restaurant
NIKON Z 6
Shutter Speed Value : 1/1000
Aperture Value : 2.0
ISO : 640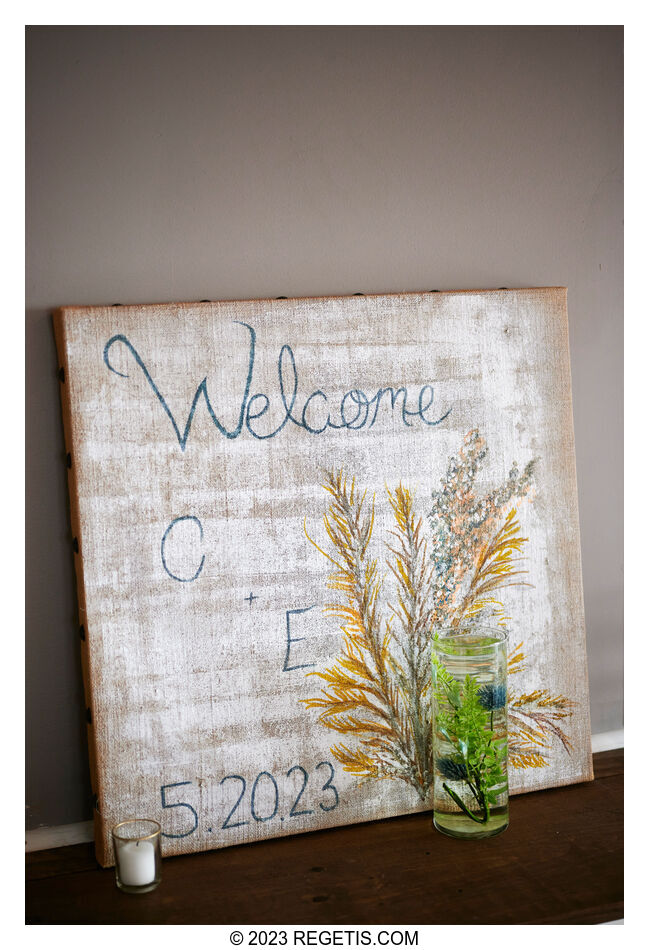 Christina and Elliott A Second Chance at Love, Celebrated by the Shores of Bethany Beach and Harvest Tide Restaurant
NIKON Z 6
Shutter Speed Value : 1/400
Aperture Value : 2.0
ISO : 640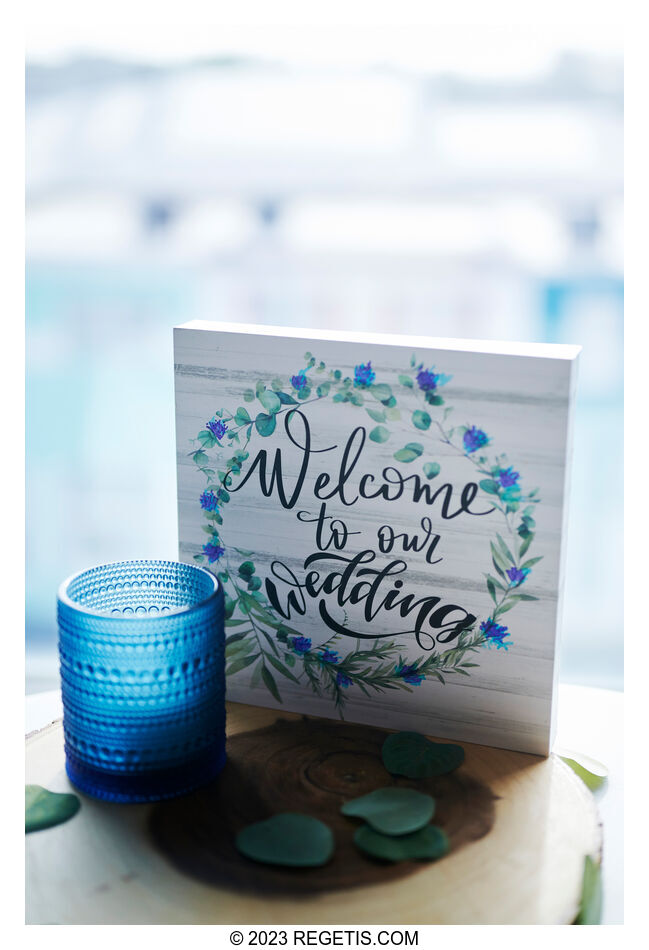 Christina and Elliott A Second Chance at Love, Celebrated by the Shores of Bethany Beach and Harvest Tide Restaurant
NIKON Z 6
Shutter Speed Value : 1/3200
Aperture Value : 2.0
ISO : 640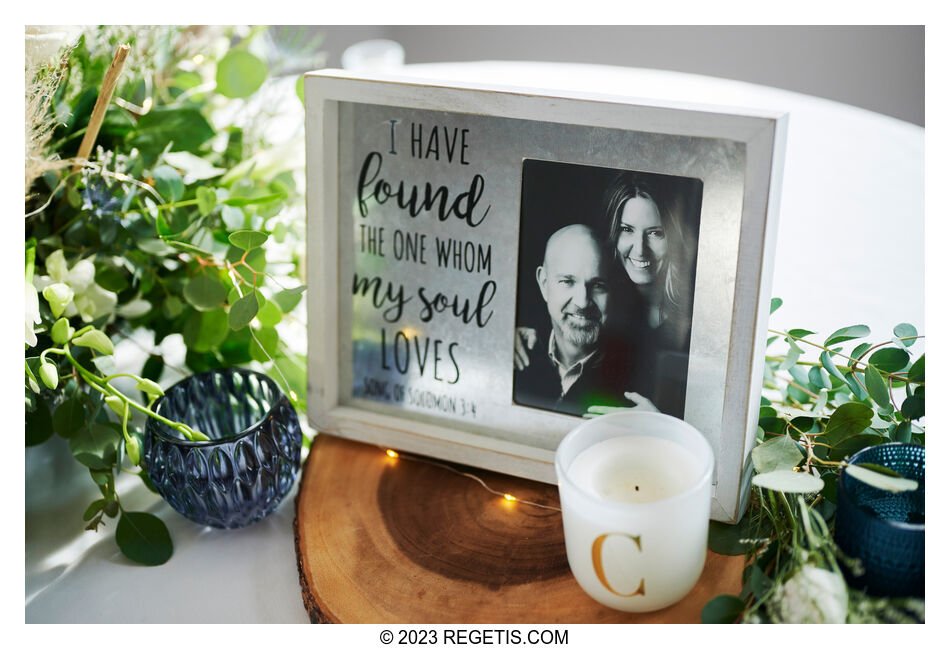 Christina and Elliott A Second Chance at Love, Celebrated by the Shores of Bethany Beach and Harvest Tide Restaurant
NIKON Z 6
Shutter Speed Value : 1/800
Aperture Value : 2.0
ISO : 640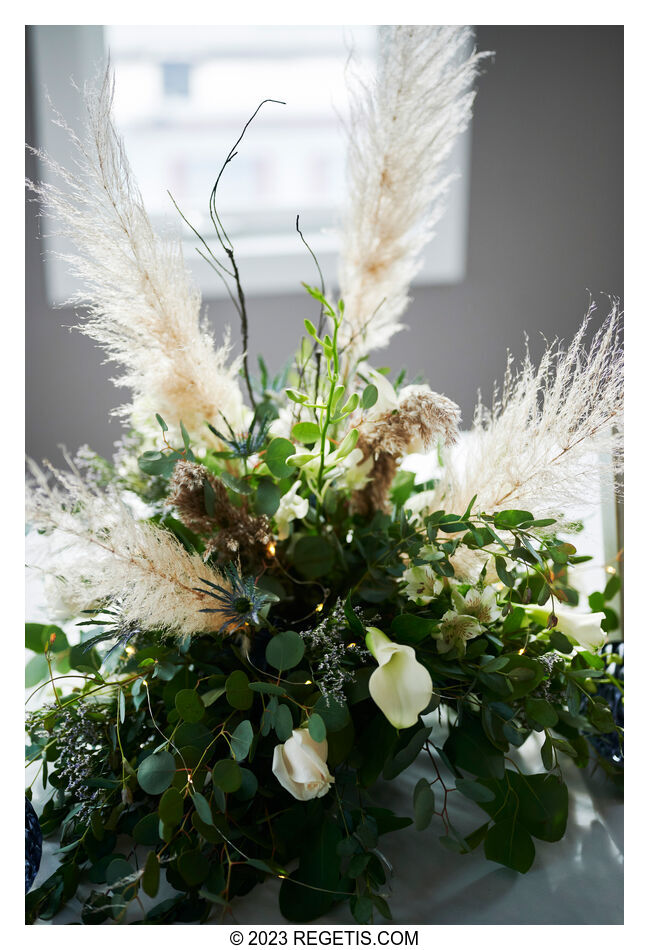 Christina and Elliott A Second Chance at Love, Celebrated by the Shores of Bethany Beach and Harvest Tide Restaurant
NIKON Z 6
Shutter Speed Value : 1/1600
Aperture Value : 2.0
ISO : 640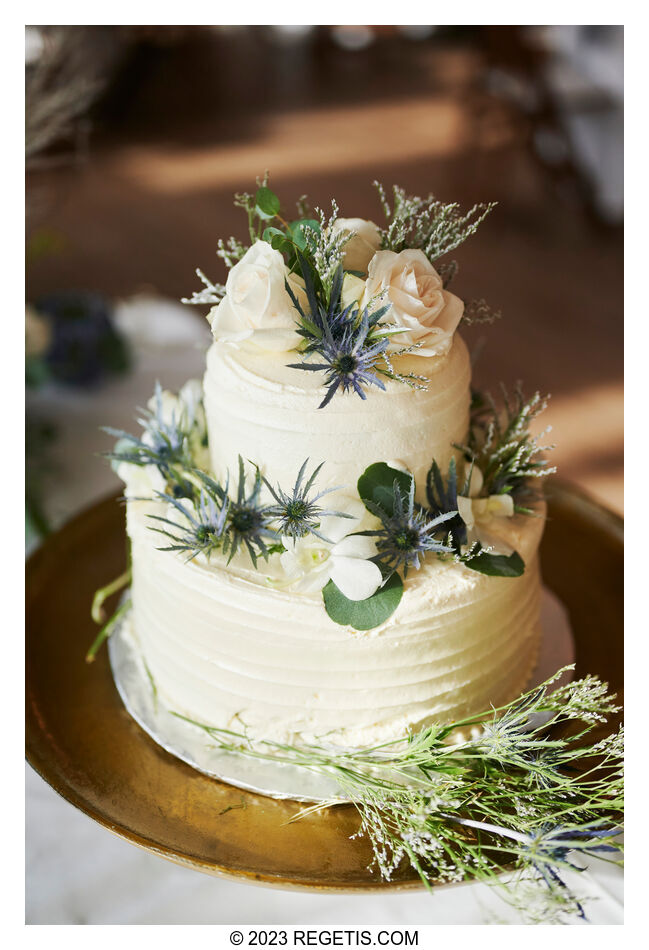 Christina and Elliott A Second Chance at Love, Celebrated by the Shores of Bethany Beach and Harvest Tide Restaurant
NIKON Z 6
Shutter Speed Value : 1/2500
Aperture Value : 2.0
ISO : 640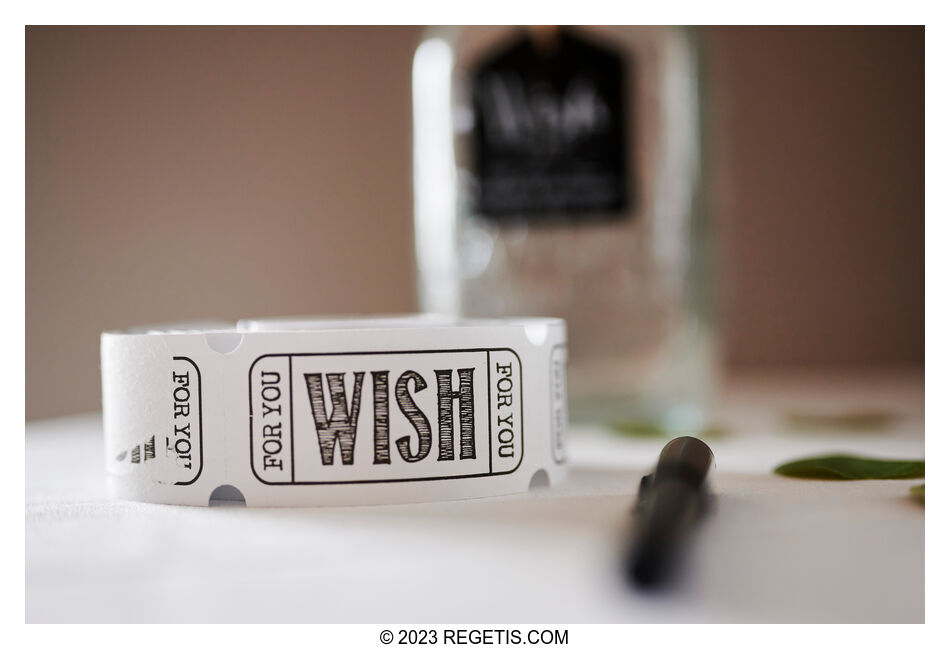 Christina and Elliott A Second Chance at Love, Celebrated by the Shores of Bethany Beach and Harvest Tide Restaurant
NIKON Z 6
Shutter Speed Value : 1/1000
Aperture Value : 2.0
ISO : 640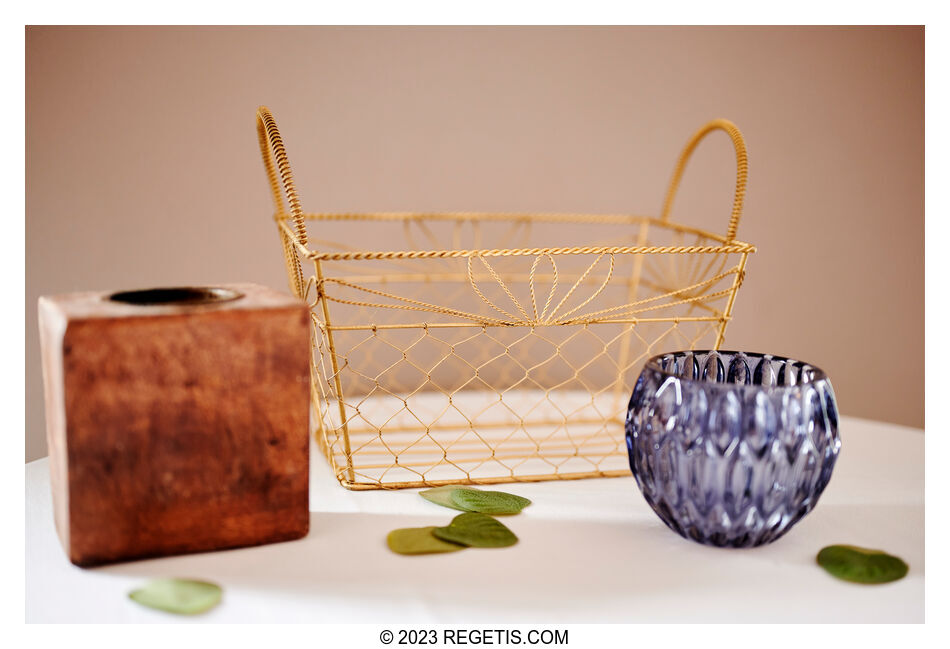 Christina and Elliott A Second Chance at Love, Celebrated by the Shores of Bethany Beach and Harvest Tide Restaurant
NIKON Z 6
Shutter Speed Value : 1/400
Aperture Value : 2.0
ISO : 640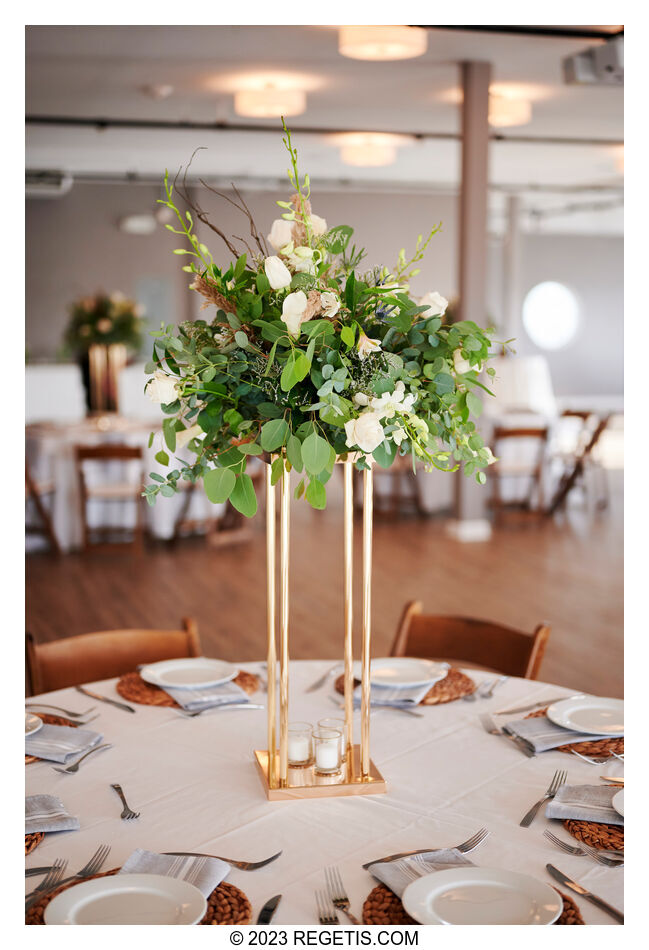 Christina and Elliott A Second Chance at Love, Celebrated by the Shores of Bethany Beach and Harvest Tide Restaurant
NIKON Z 6
Shutter Speed Value : 1/640
Aperture Value : 2.0
ISO : 640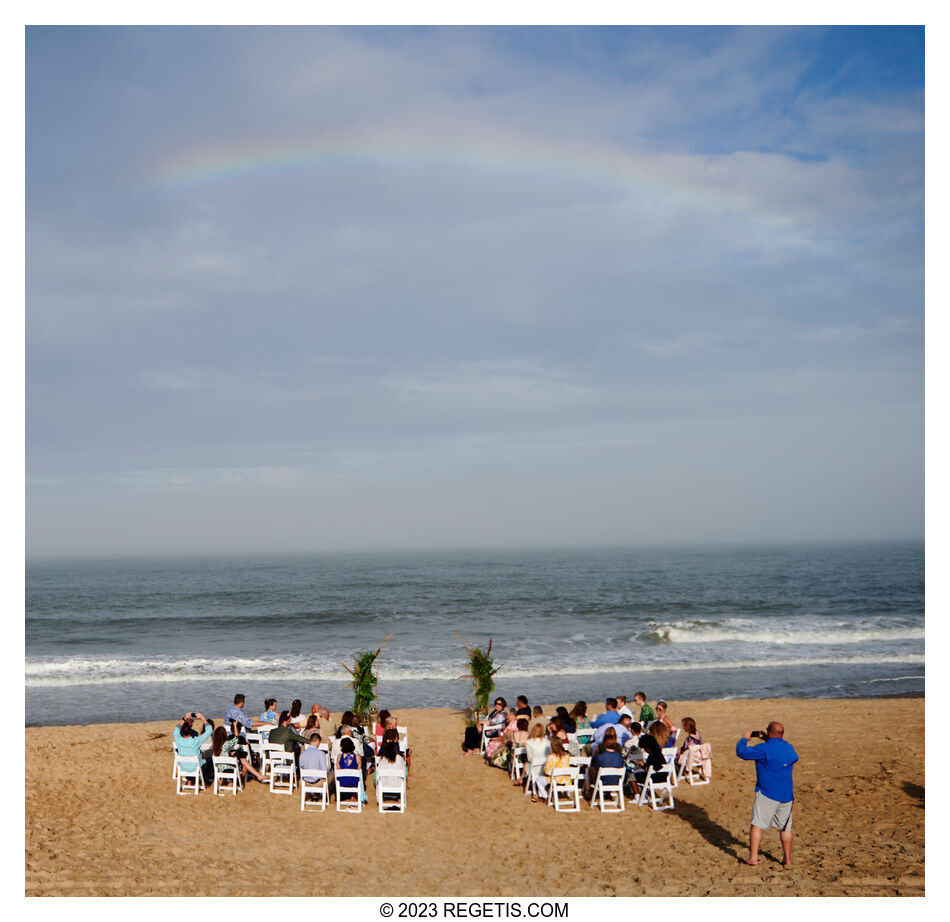 Christina and Elliott A Second Chance at Love, Celebrated by the Shores of Bethany Beach and Harvest Tide Restaurant
NIKON Z 6
Shutter Speed Value : 1/8000
Aperture Value : 2.8
ISO : 160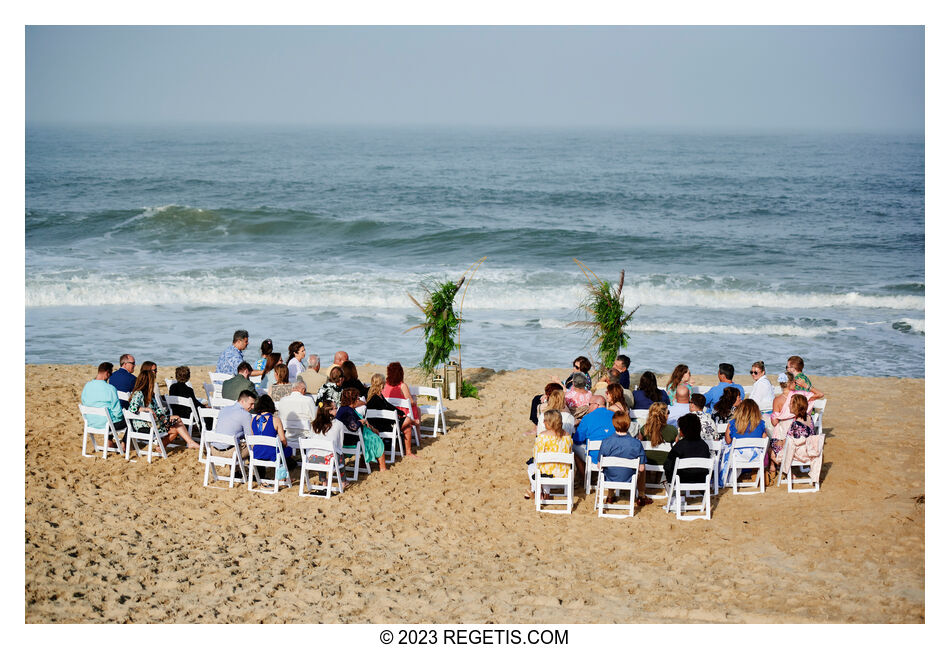 Christina and Elliott A Second Chance at Love, Celebrated by the Shores of Bethany Beach and Harvest Tide Restaurant
NIKON Z 6
Shutter Speed Value : 1/8000
Aperture Value : 2.8
ISO : 450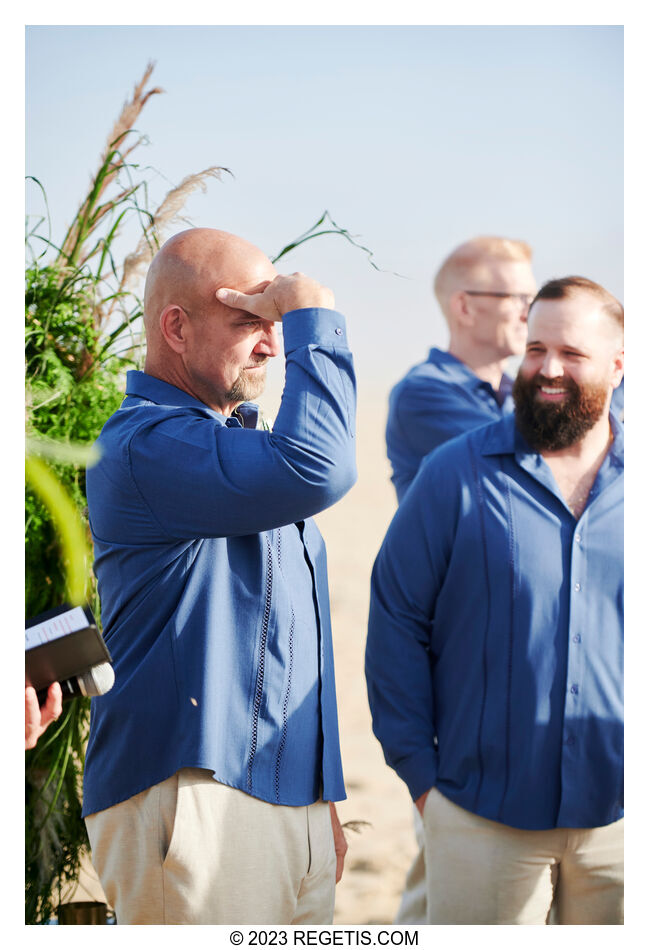 Christina and Elliott A Second Chance at Love, Celebrated by the Shores of Bethany Beach and Harvest Tide Restaurant
NIKON Z 6
Shutter Speed Value : 1/5000
Aperture Value : 2.8
ISO : 640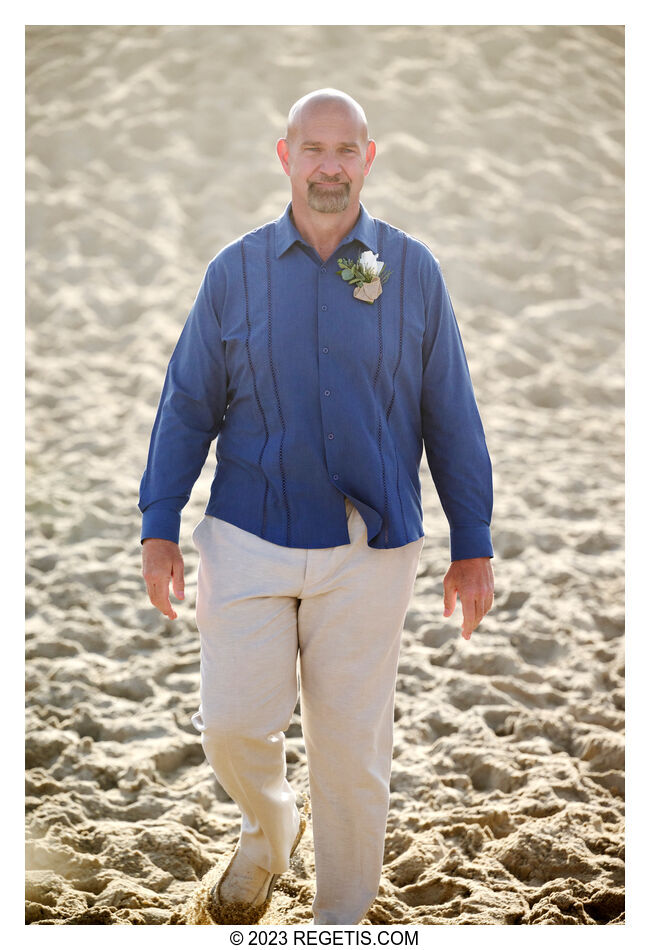 Christina and Elliott A Second Chance at Love, Celebrated by the Shores of Bethany Beach and Harvest Tide Restaurant
NIKON Z 9
Shutter Speed Value : 1/4000
Aperture Value : 4.0
ISO : 640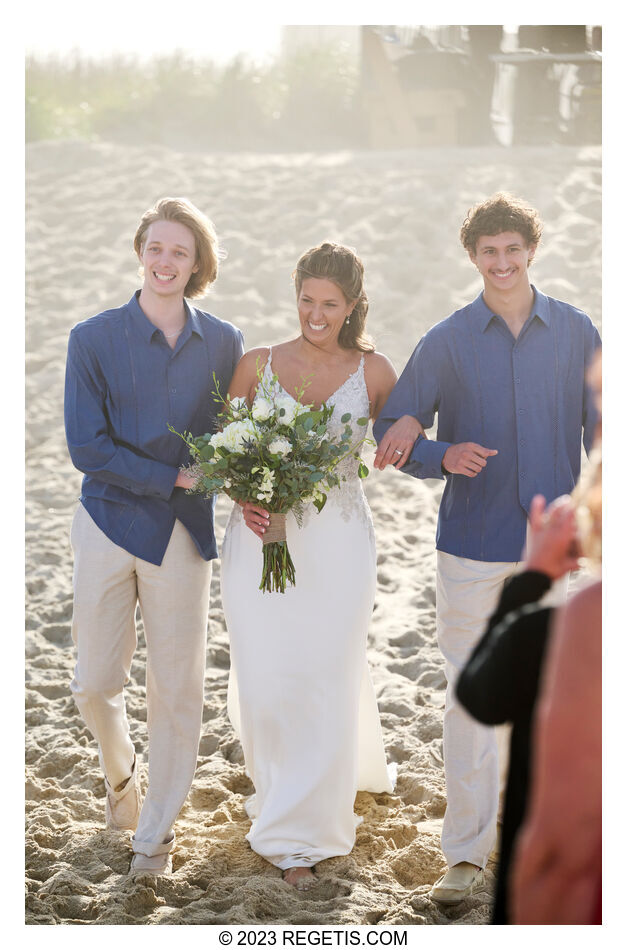 Christina and Elliott A Second Chance at Love, Celebrated by the Shores of Bethany Beach and Harvest Tide Restaurant
NIKON Z 9
Shutter Speed Value : 1/4000
Aperture Value : 4.0
ISO : 640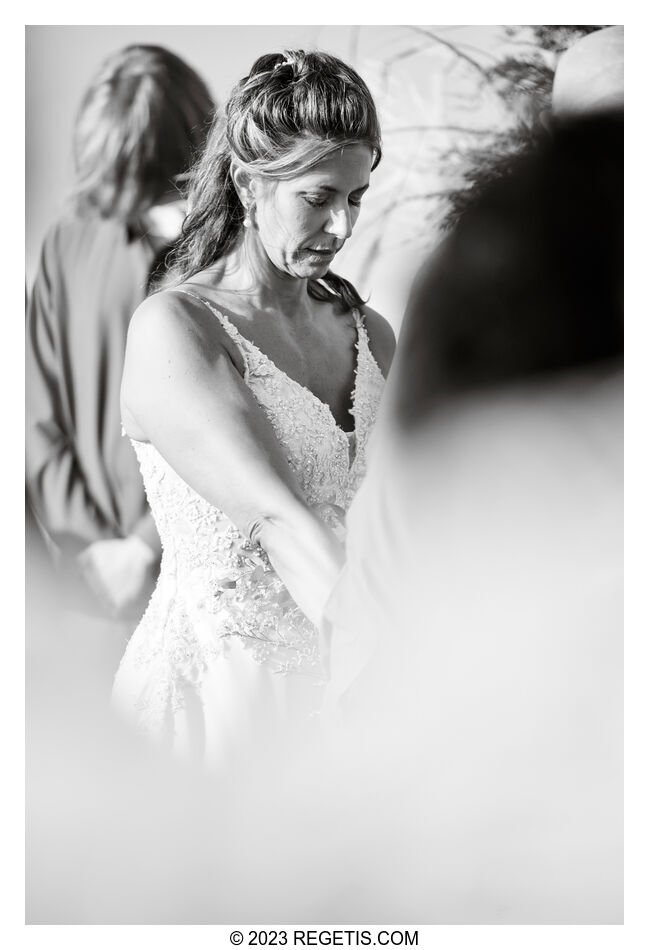 Christina and Elliott A Second Chance at Love, Celebrated by the Shores of Bethany Beach and Harvest Tide Restaurant
NIKON Z 6
Shutter Speed Value : 1/8000
Aperture Value : 2.8
ISO : 560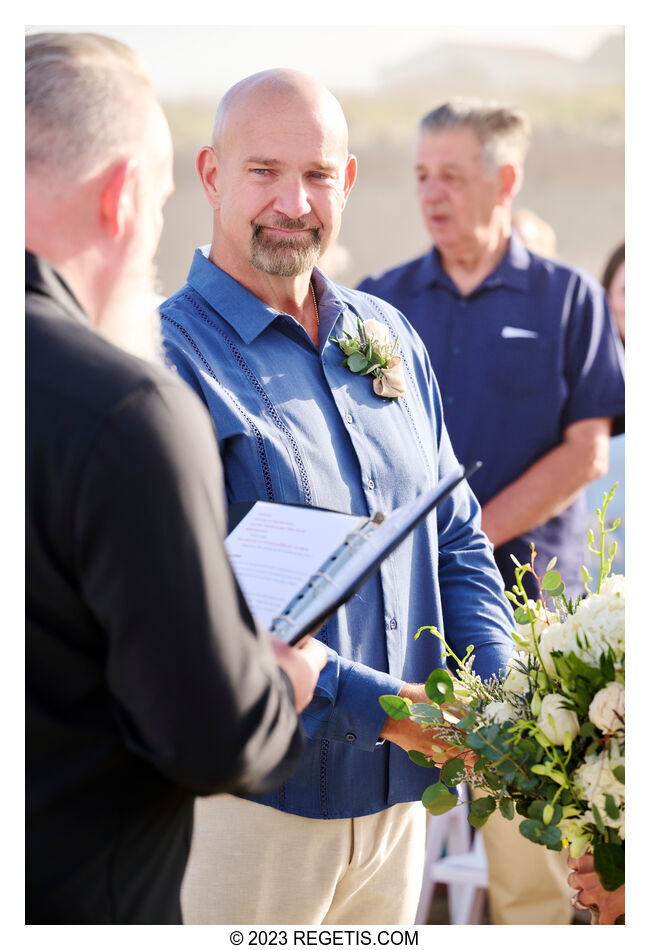 Christina and Elliott A Second Chance at Love, Celebrated by the Shores of Bethany Beach and Harvest Tide Restaurant
NIKON Z 9
Shutter Speed Value : 1/1600
Aperture Value : 4.0
ISO : 640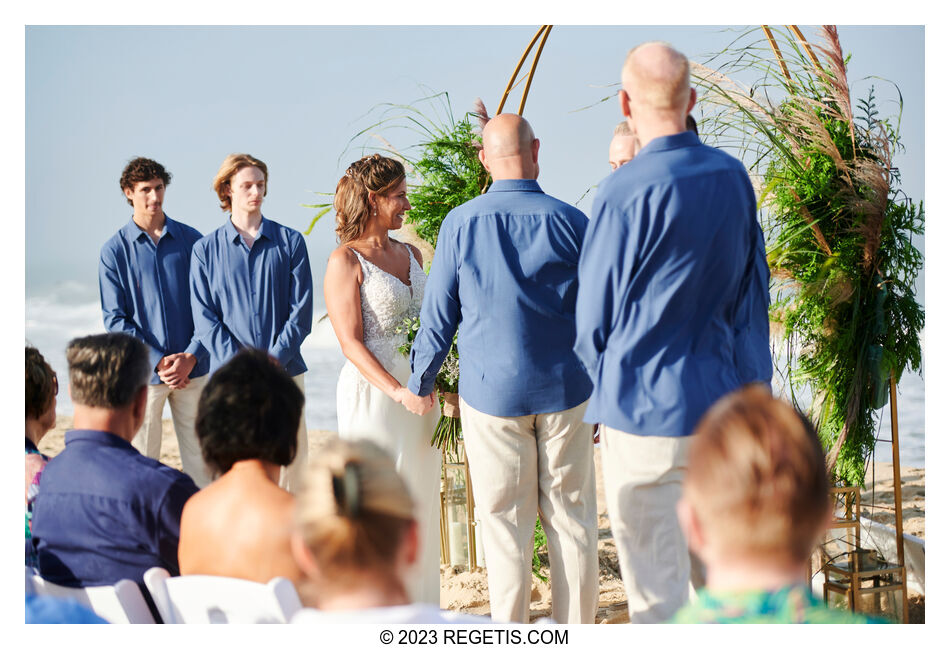 Christina and Elliott A Second Chance at Love, Celebrated by the Shores of Bethany Beach and Harvest Tide Restaurant
NIKON Z 6
Shutter Speed Value : 1/8000
Aperture Value : 2.8
ISO : 640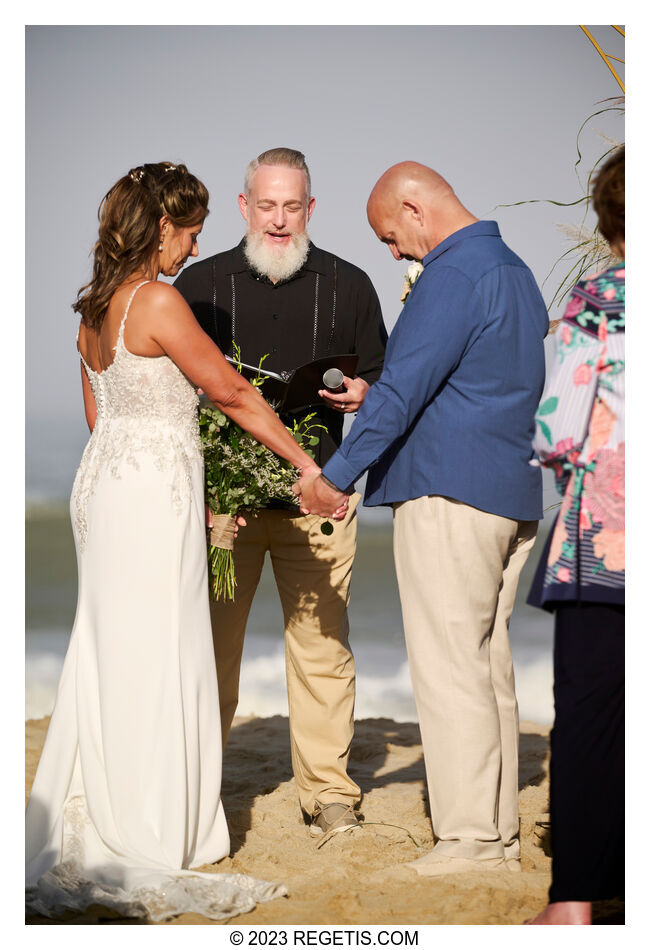 Christina and Elliott A Second Chance at Love, Celebrated by the Shores of Bethany Beach and Harvest Tide Restaurant
NIKON Z 9
Shutter Speed Value : 1/6400
Aperture Value : 4.0
ISO : 320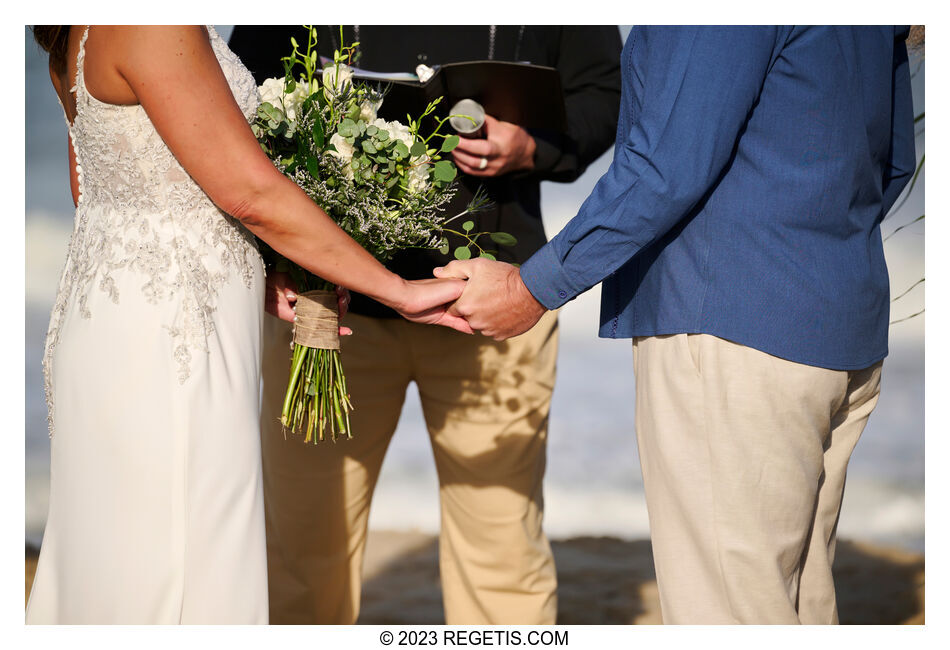 Christina and Elliott A Second Chance at Love, Celebrated by the Shores of Bethany Beach and Harvest Tide Restaurant
NIKON Z 9
Shutter Speed Value : 1/4000
Aperture Value : 4.0
ISO : 320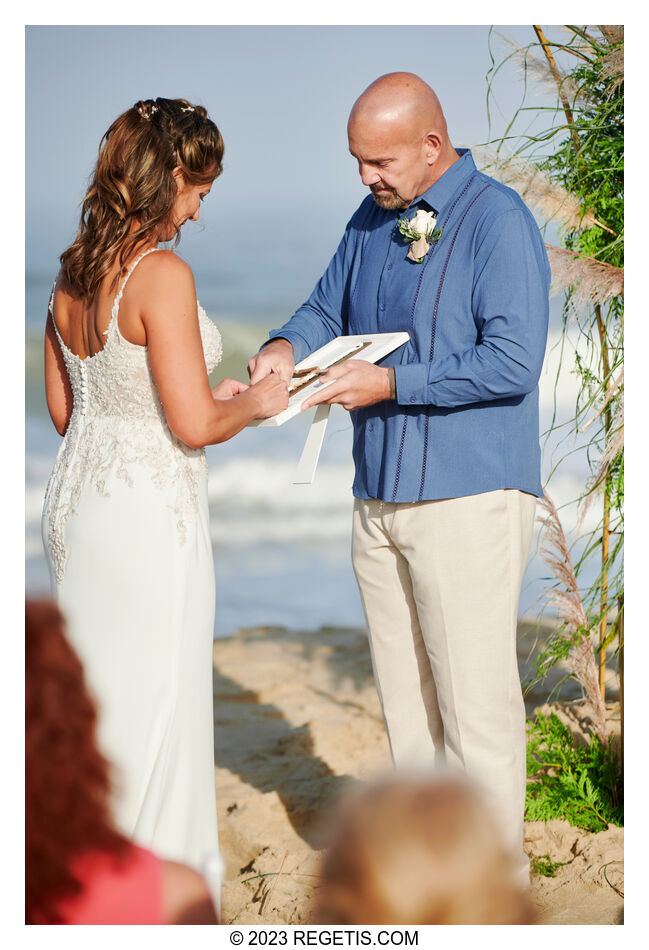 Christina and Elliott A Second Chance at Love, Celebrated by the Shores of Bethany Beach and Harvest Tide Restaurant
NIKON Z 6
Shutter Speed Value : 1/8000
Aperture Value : 2.8
ISO : 320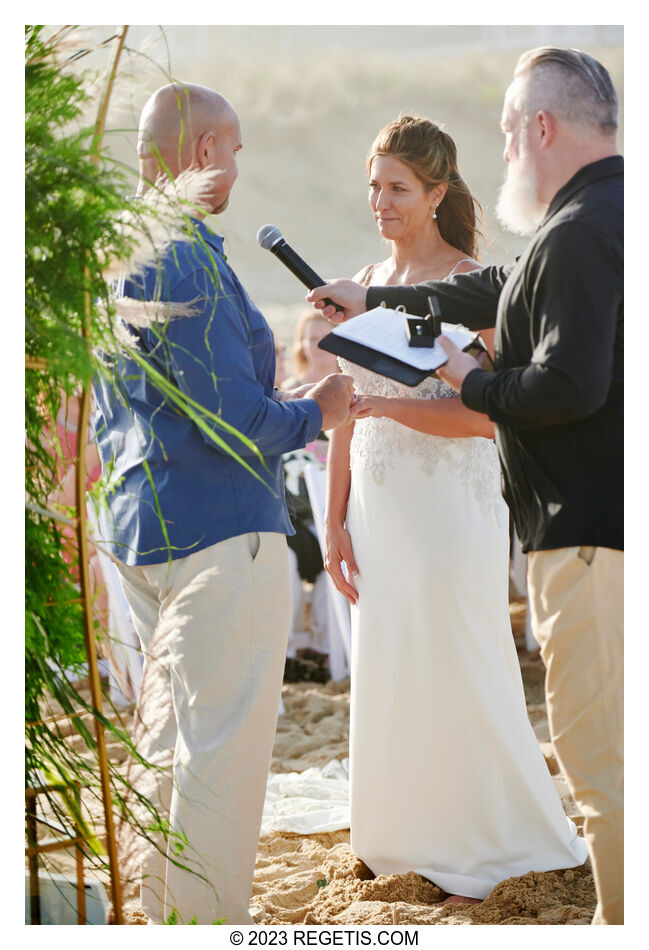 Christina and Elliott A Second Chance at Love, Celebrated by the Shores of Bethany Beach and Harvest Tide Restaurant
NIKON Z 6
Shutter Speed Value : 1/5000
Aperture Value : 2.8
ISO : 640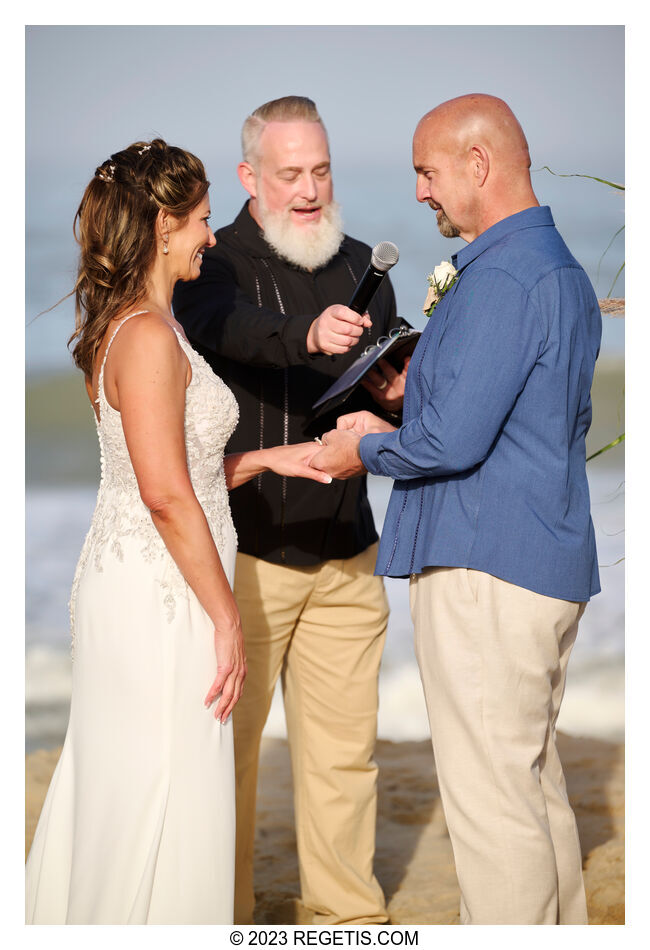 Christina and Elliott A Second Chance at Love, Celebrated by the Shores of Bethany Beach and Harvest Tide Restaurant
NIKON Z 9
Shutter Speed Value : 1/1000
Aperture Value : 4.0
ISO : 100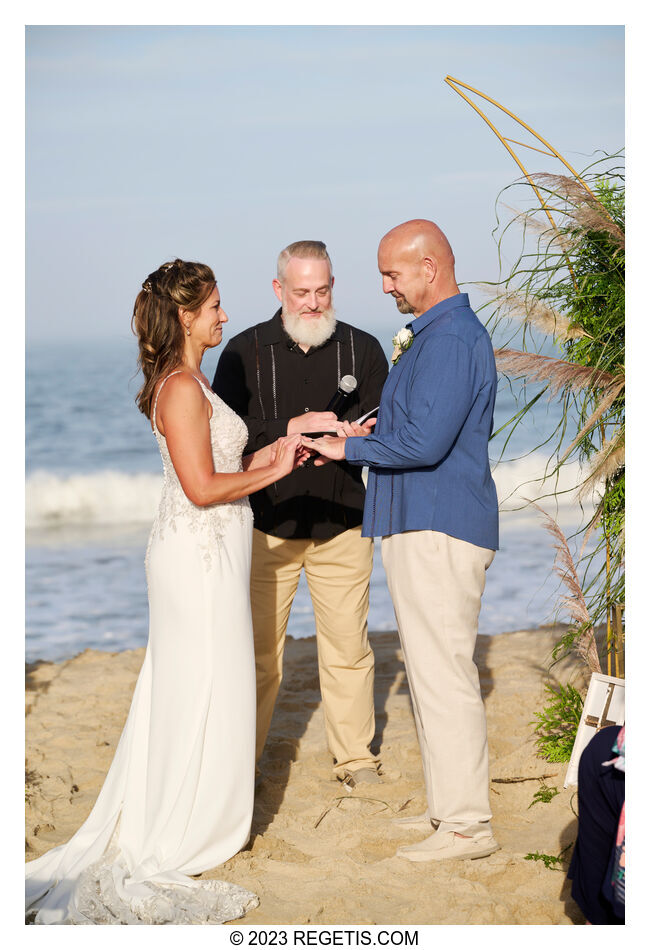 Christina and Elliott A Second Chance at Love, Celebrated by the Shores of Bethany Beach and Harvest Tide Restaurant
NIKON Z 9
Shutter Speed Value : 1/1600
Aperture Value : 4.0
ISO : 100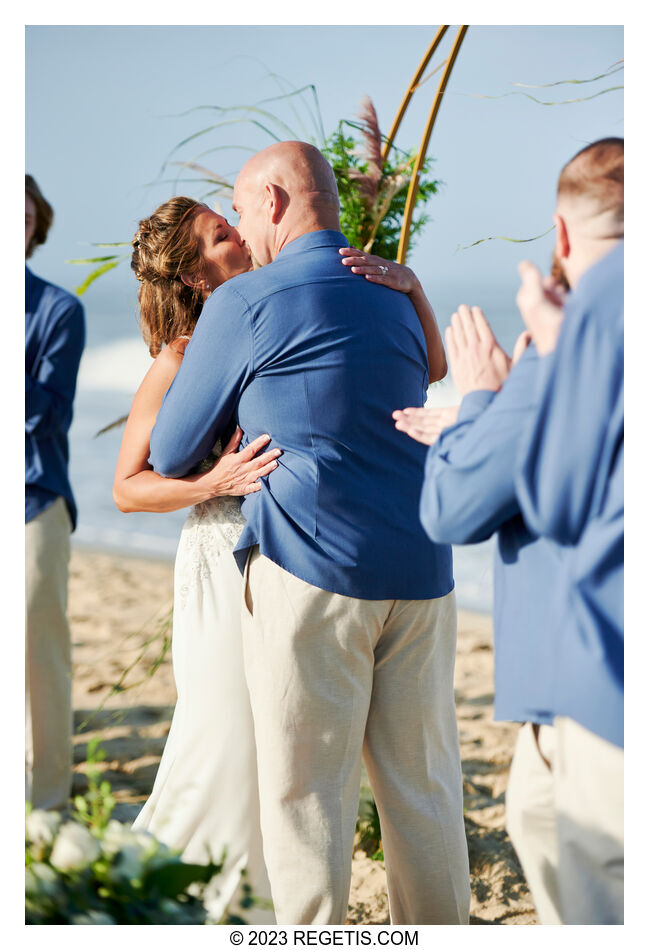 Christina and Elliott A Second Chance at Love, Celebrated by the Shores of Bethany Beach and Harvest Tide Restaurant
NIKON Z 6
Shutter Speed Value : 1/8000
Aperture Value : 2.8
ISO : 560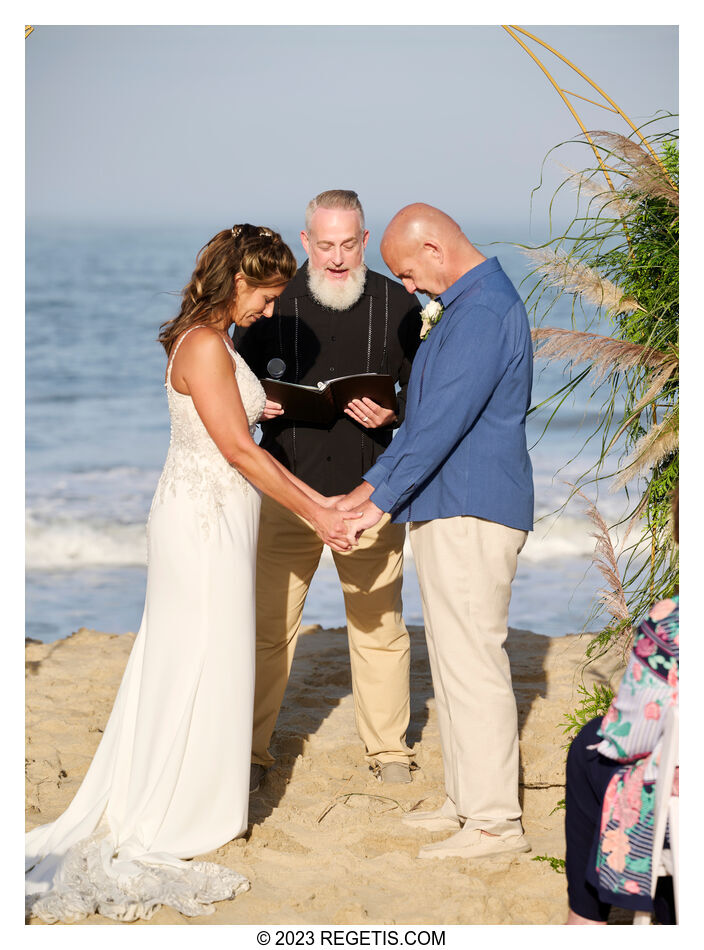 Christina and Elliott A Second Chance at Love, Celebrated by the Shores of Bethany Beach and Harvest Tide Restaurant
NIKON Z 9
Shutter Speed Value : 1/1600
Aperture Value : 4.0
ISO : 100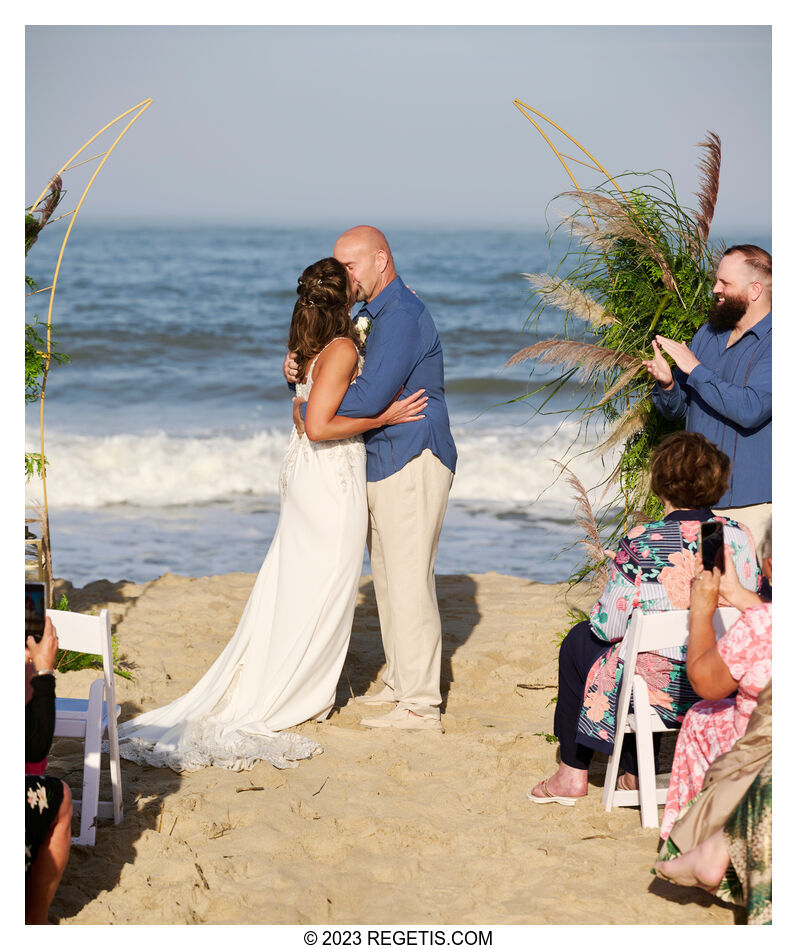 Christina and Elliott A Second Chance at Love, Celebrated by the Shores of Bethany Beach and Harvest Tide Restaurant
NIKON Z 9
Shutter Speed Value : 1/2000
Aperture Value : 4.0
ISO : 100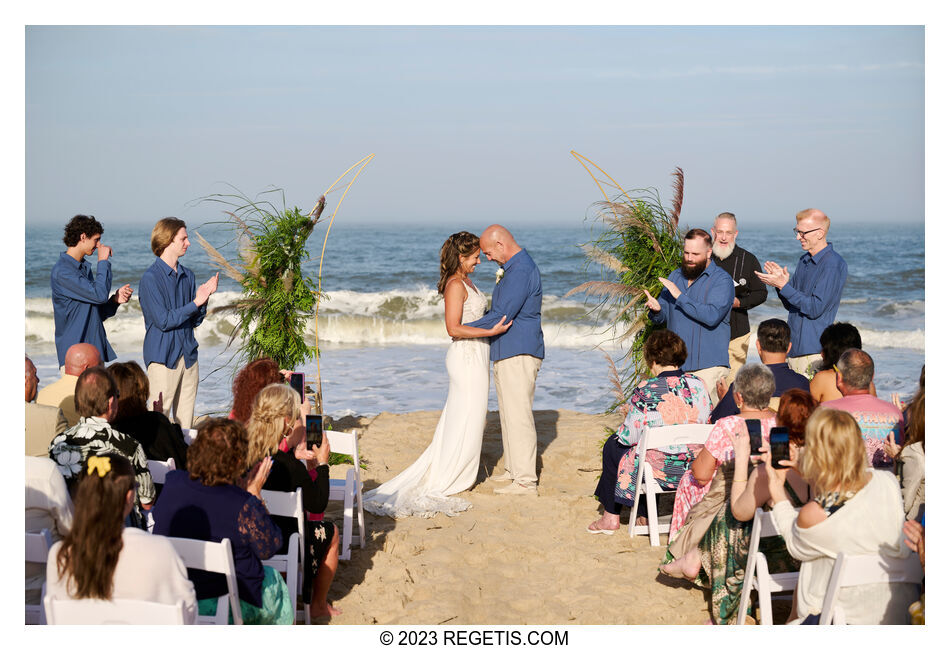 Christina and Elliott A Second Chance at Love, Celebrated by the Shores of Bethany Beach and Harvest Tide Restaurant
NIKON Z 9
Shutter Speed Value : 1/1600
Aperture Value : 4.0
ISO : 100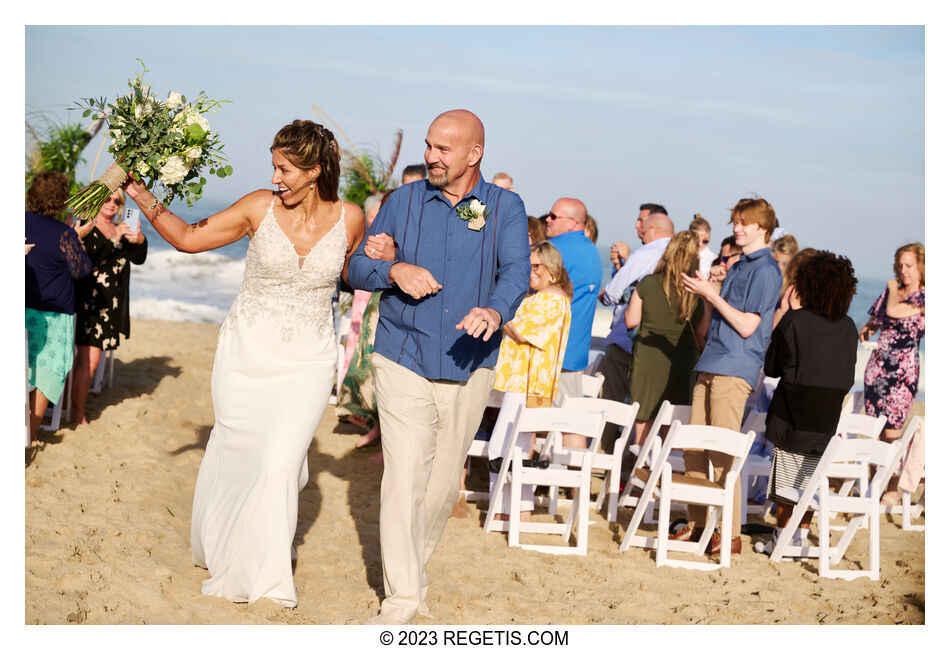 Christina and Elliott A Second Chance at Love, Celebrated by the Shores of Bethany Beach and Harvest Tide Restaurant
NIKON Z 9
Shutter Speed Value : 1/1600
Aperture Value : 4.0
ISO : 100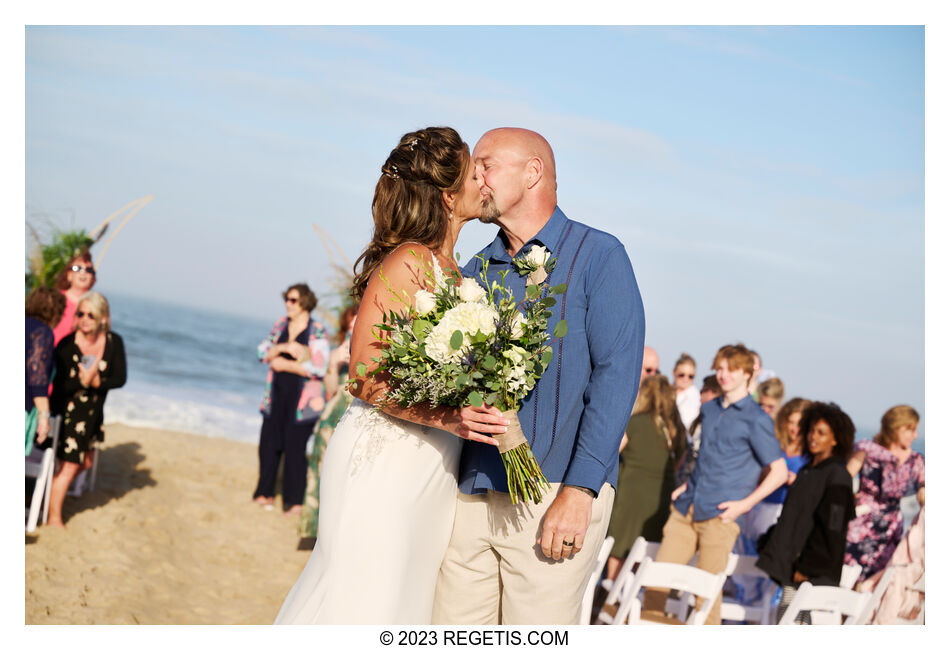 Christina and Elliott A Second Chance at Love, Celebrated by the Shores of Bethany Beach and Harvest Tide Restaurant
NIKON Z 9
Shutter Speed Value : 1/1600
Aperture Value : 4.0
ISO : 100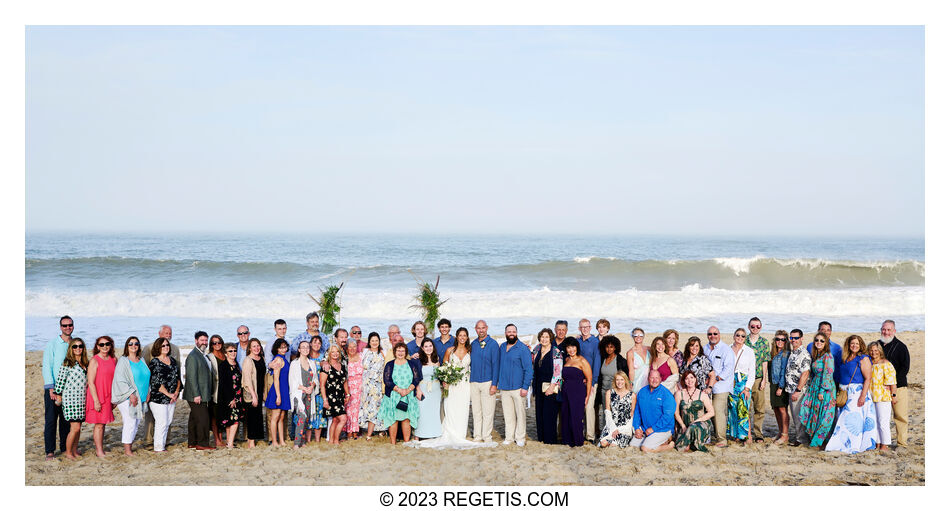 Christina and Elliott A Second Chance at Love, Celebrated by the Shores of Bethany Beach and Harvest Tide Restaurant
NIKON Z 6_2
Shutter Speed Value : 1/1600
Aperture Value : 5.6
ISO : 320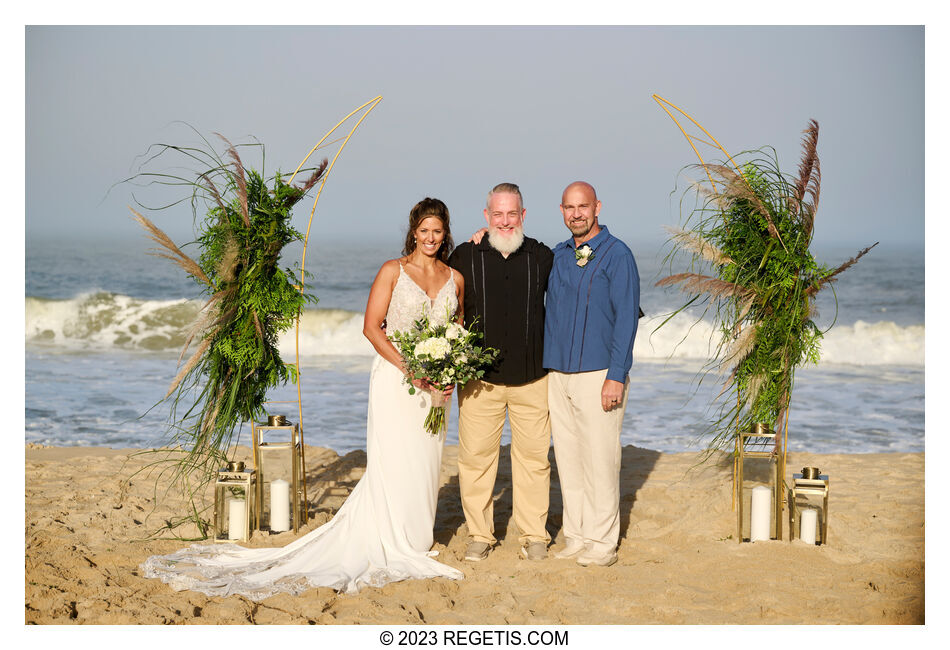 Christina and Elliott A Second Chance at Love, Celebrated by the Shores of Bethany Beach and Harvest Tide Restaurant
NIKON Z 9
Shutter Speed Value : 1/1600
Aperture Value : 4.0
ISO : 100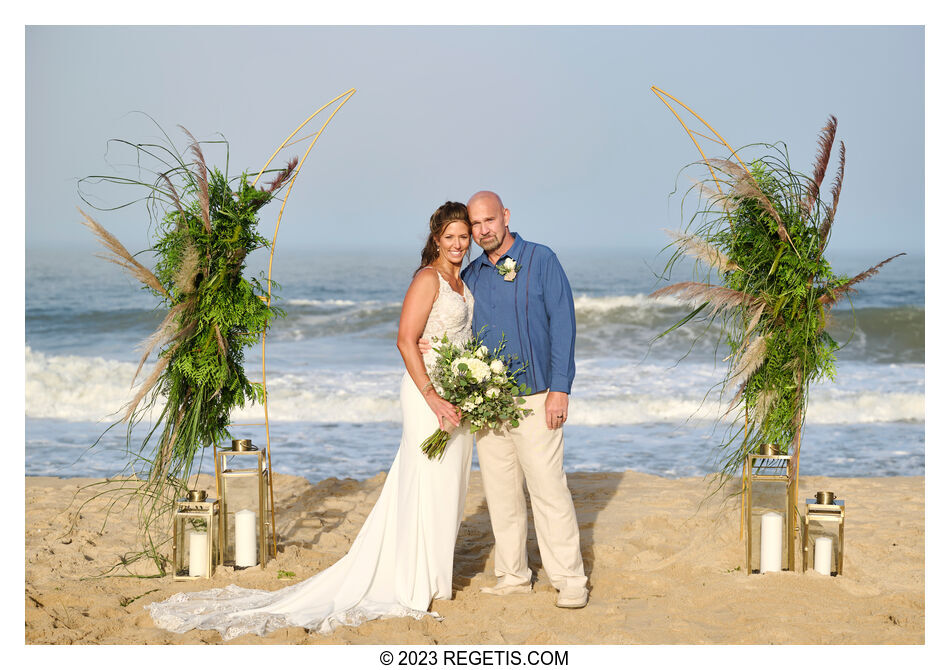 Christina and Elliott A Second Chance at Love, Celebrated by the Shores of Bethany Beach and Harvest Tide Restaurant
NIKON Z 9
Shutter Speed Value : 1/1000
Aperture Value : 4.0
ISO : 100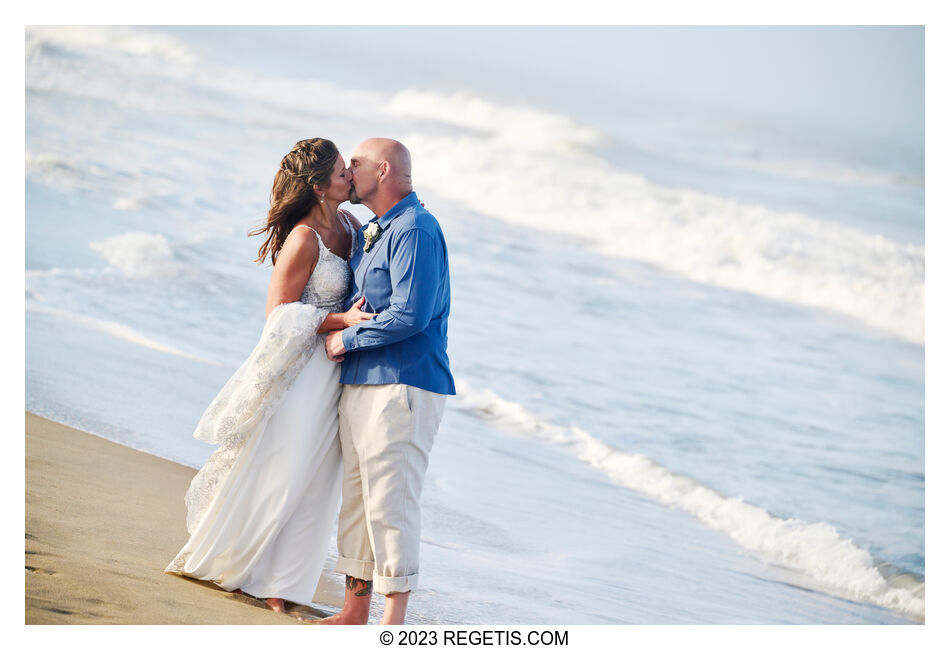 Christina and Elliott A Second Chance at Love, Celebrated by the Shores of Bethany Beach and Harvest Tide Restaurant
NIKON Z 9
Shutter Speed Value : 1/640
Aperture Value : 4.0
ISO : 100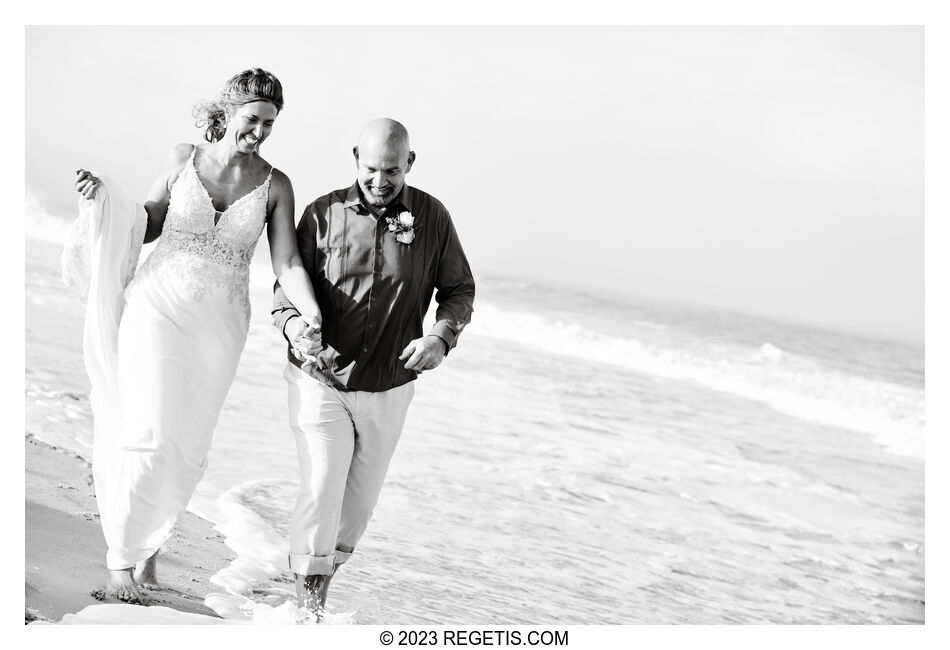 Christina and Elliott A Second Chance at Love, Celebrated by the Shores of Bethany Beach and Harvest Tide Restaurant
NIKON Z 9
Shutter Speed Value : 1/500
Aperture Value : 4.0
ISO : 100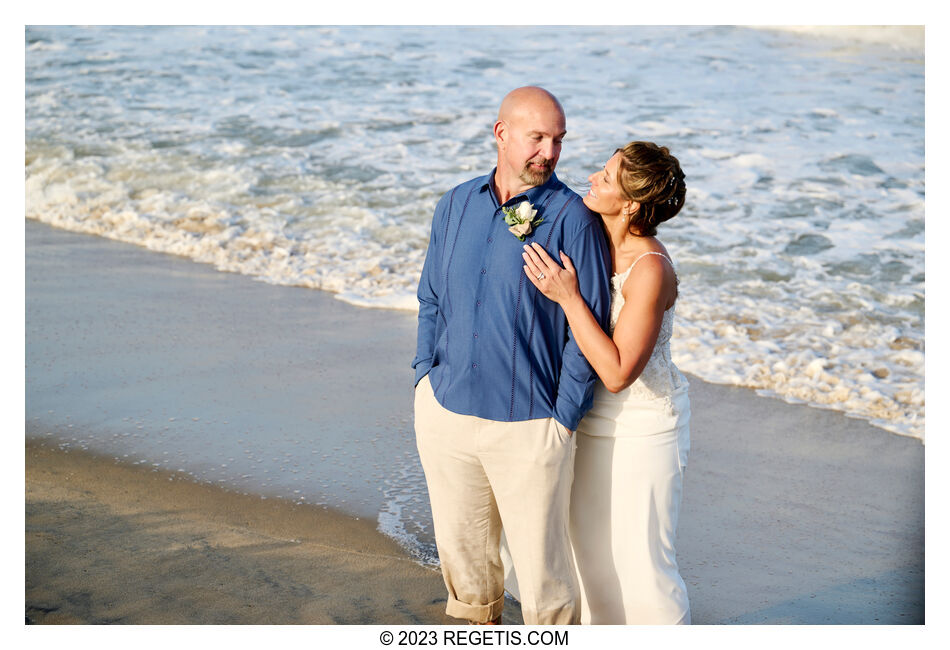 Christina and Elliott A Second Chance at Love, Celebrated by the Shores of Bethany Beach and Harvest Tide Restaurant
NIKON Z 9
Shutter Speed Value : 1/800
Aperture Value : 4.0
ISO : 100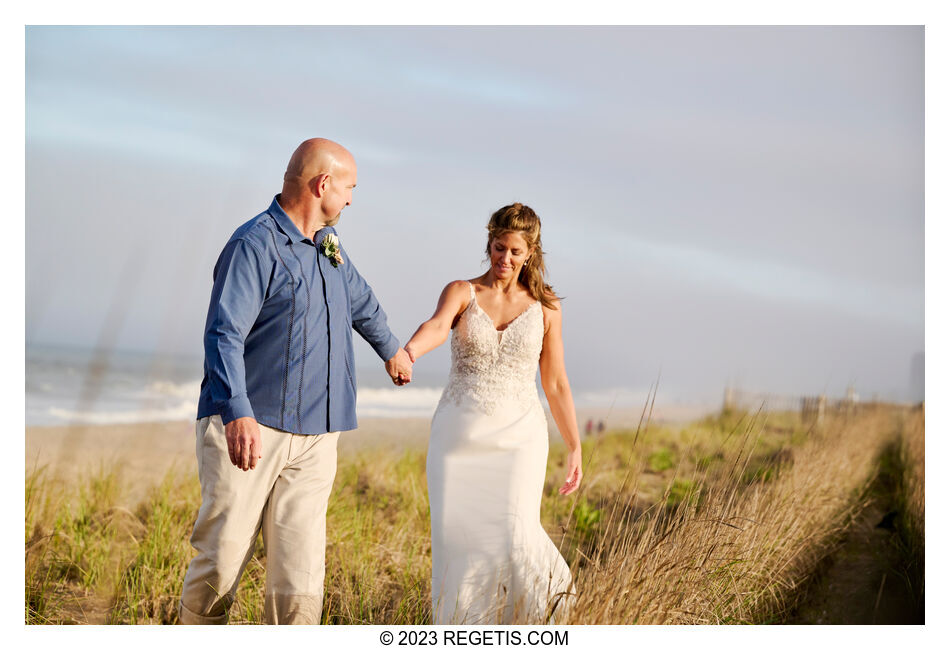 Christina and Elliott A Second Chance at Love, Celebrated by the Shores of Bethany Beach and Harvest Tide Restaurant
NIKON Z 9
Shutter Speed Value : 1/5000
Aperture Value : 4.0
ISO : 640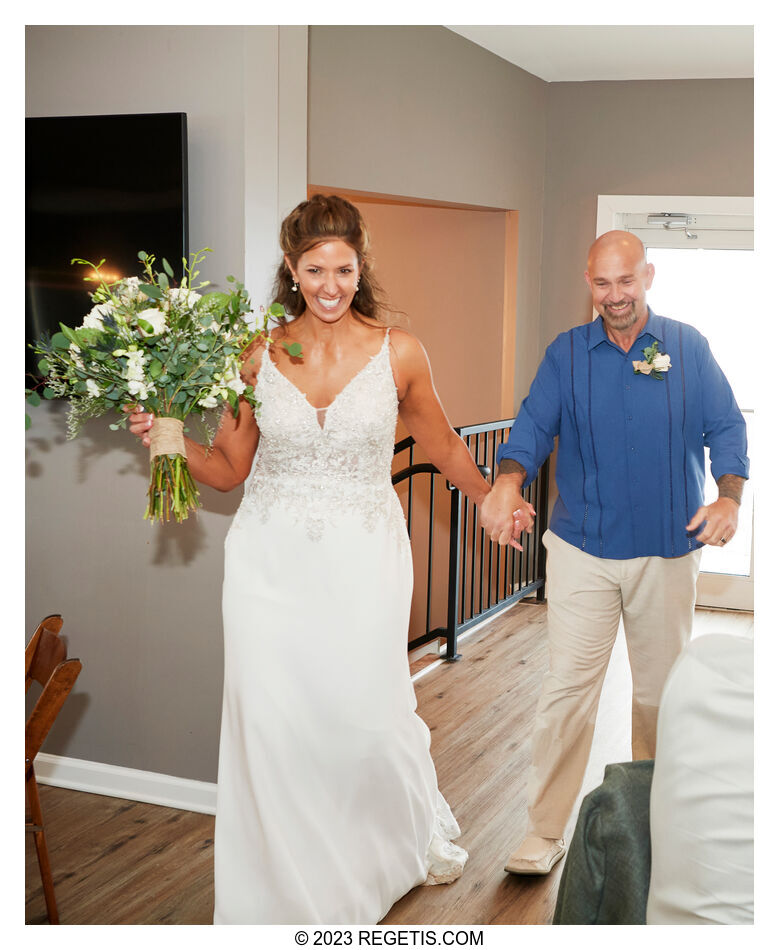 Christina and Elliott A Second Chance at Love, Celebrated by the Shores of Bethany Beach and Harvest Tide Restaurant
NIKON D5
Shutter Speed Value : 1/125
Aperture Value : 4.0
ISO : 1250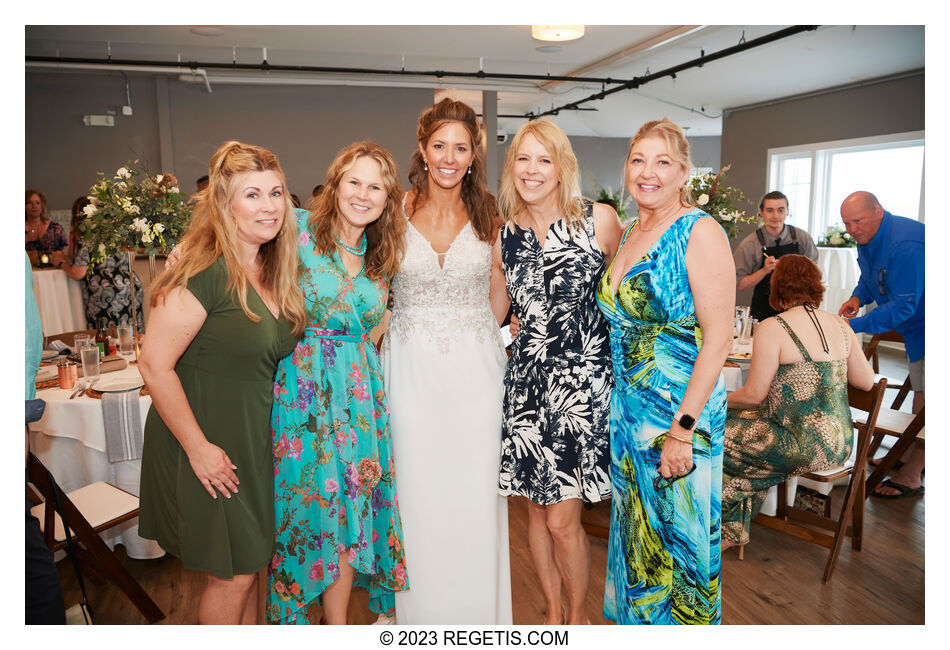 Christina and Elliott A Second Chance at Love, Celebrated by the Shores of Bethany Beach and Harvest Tide Restaurant
NIKON D5
Shutter Speed Value : 1/80
Aperture Value : 4.0
ISO : 1250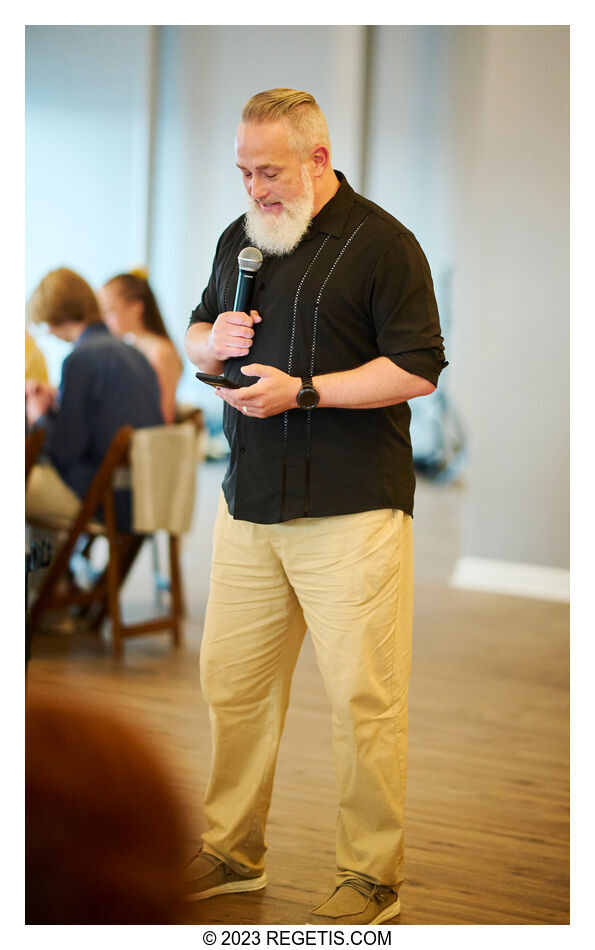 Christina and Elliott A Second Chance at Love, Celebrated by the Shores of Bethany Beach and Harvest Tide Restaurant
NIKON Z 6_2
Shutter Speed Value : 1/250
Aperture Value : 1.4
ISO : 3200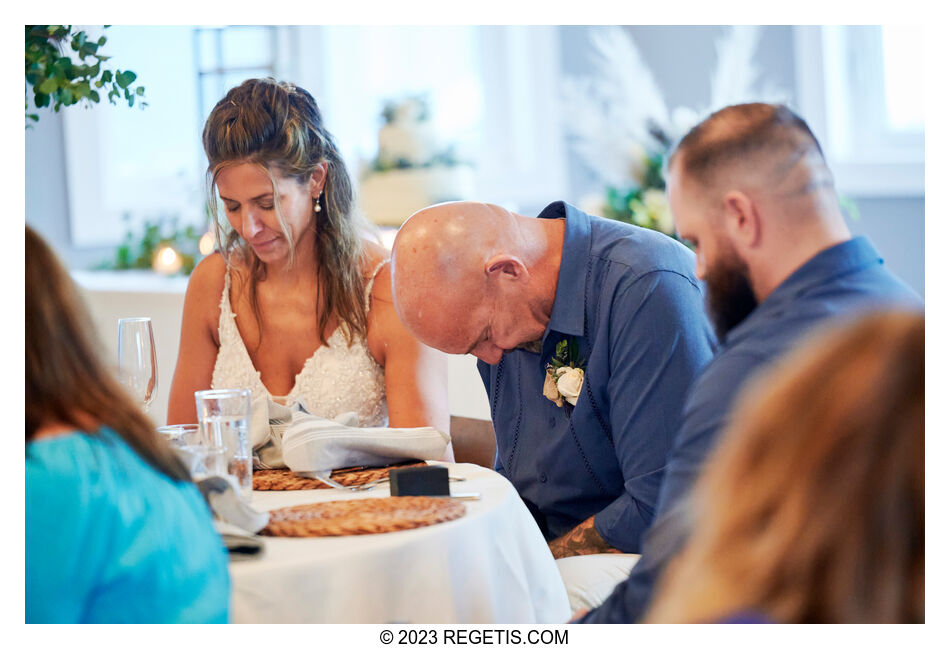 Christina and Elliott A Second Chance at Love, Celebrated by the Shores of Bethany Beach and Harvest Tide Restaurant
NIKON Z 6
Shutter Speed Value : 1/160
Aperture Value : 2.8
ISO : 6400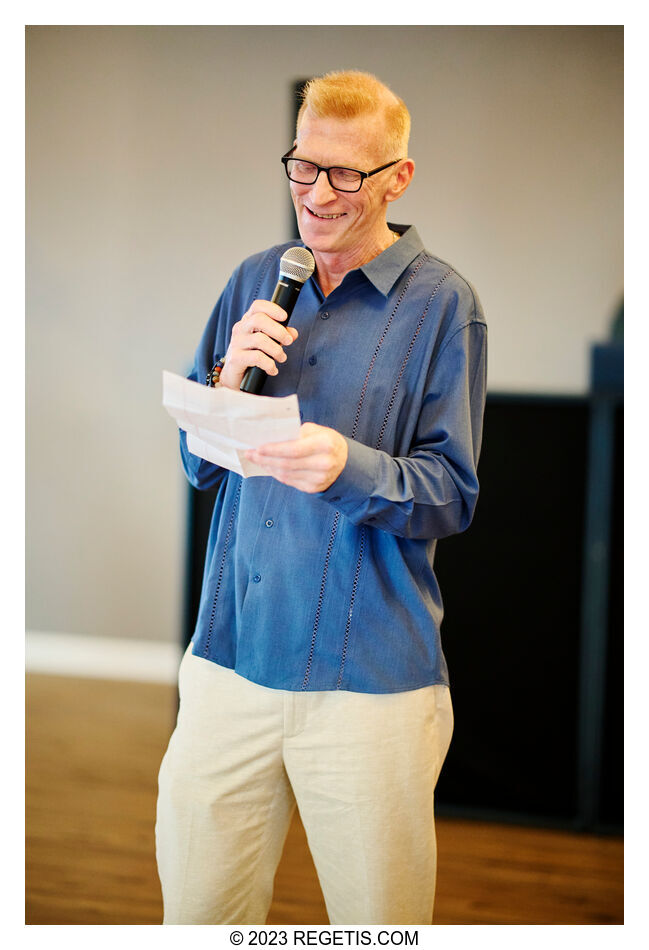 Christina and Elliott A Second Chance at Love, Celebrated by the Shores of Bethany Beach and Harvest Tide Restaurant
NIKON Z 6_2
Shutter Speed Value : 1/160
Aperture Value : 1.4
ISO : 3200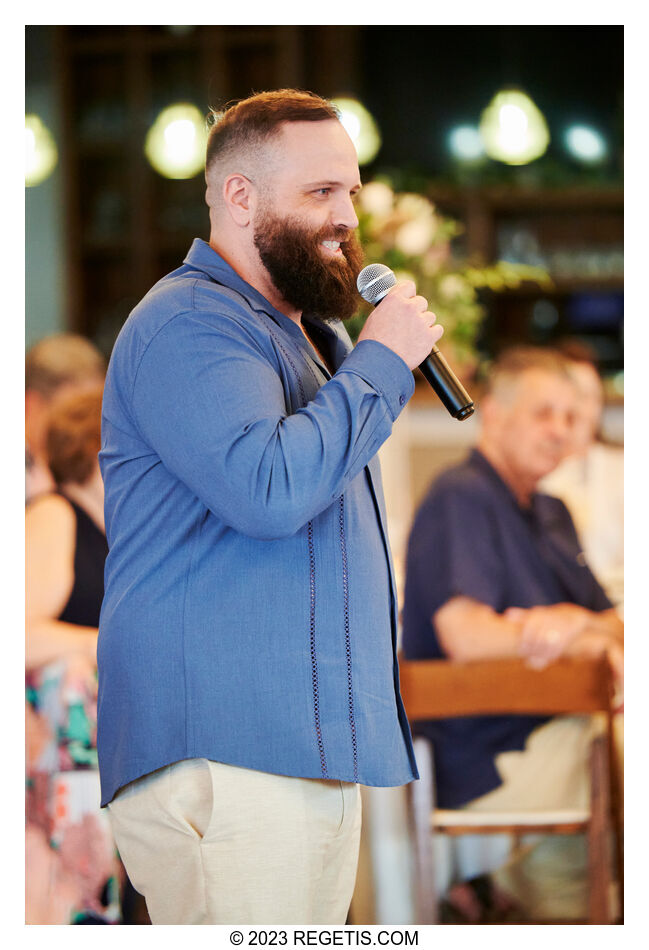 Christina and Elliott A Second Chance at Love, Celebrated by the Shores of Bethany Beach and Harvest Tide Restaurant
NIKON Z 6
Shutter Speed Value : 1/100
Aperture Value : 2.8
ISO : 6400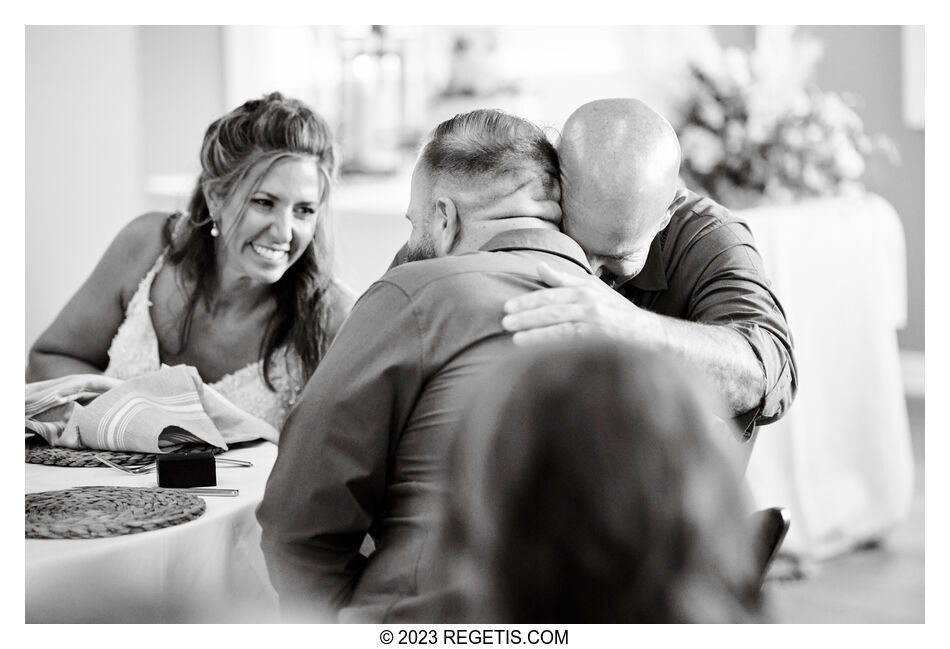 Christina and Elliott A Second Chance at Love, Celebrated by the Shores of Bethany Beach and Harvest Tide Restaurant
NIKON Z 6
Shutter Speed Value : 1/160
Aperture Value : 2.8
ISO : 6400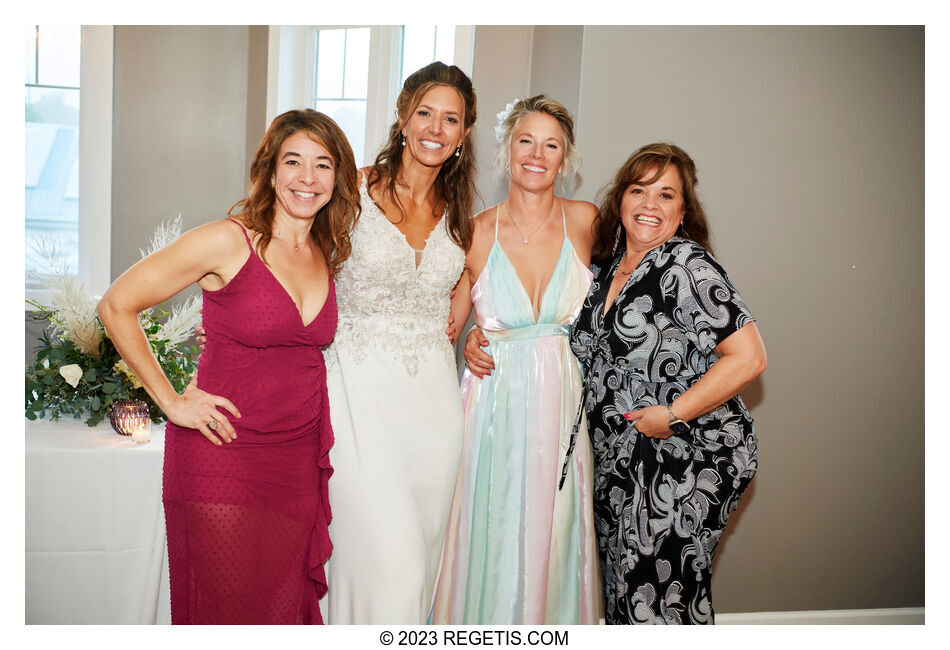 Christina and Elliott A Second Chance at Love, Celebrated by the Shores of Bethany Beach and Harvest Tide Restaurant
NIKON D5
Shutter Speed Value : 1/60
Aperture Value : 4.0
ISO : 1250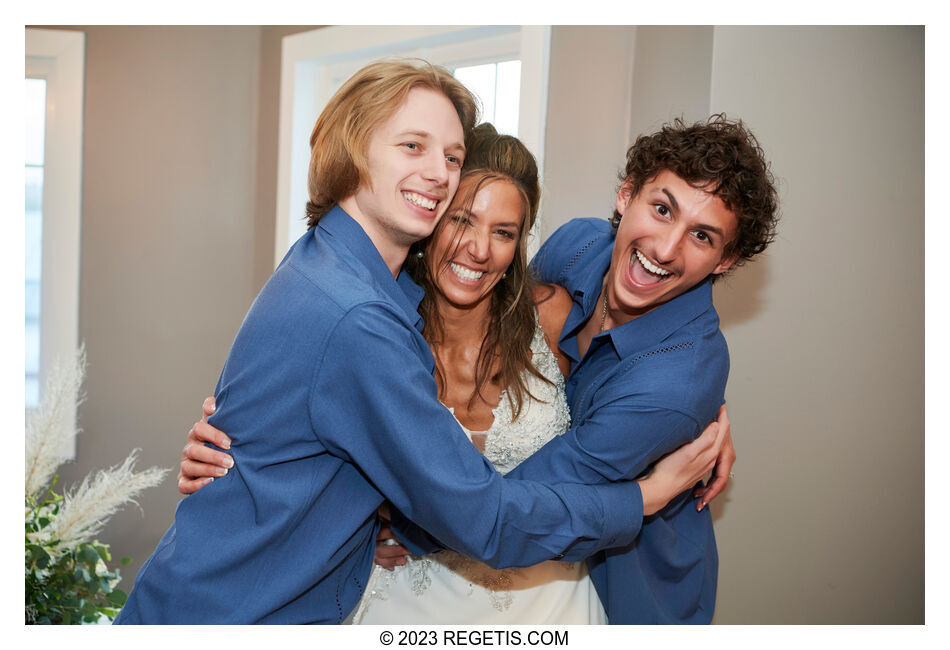 Christina and Elliott A Second Chance at Love, Celebrated by the Shores of Bethany Beach and Harvest Tide Restaurant
NIKON D5
Shutter Speed Value : 1/60
Aperture Value : 4.0
ISO : 1250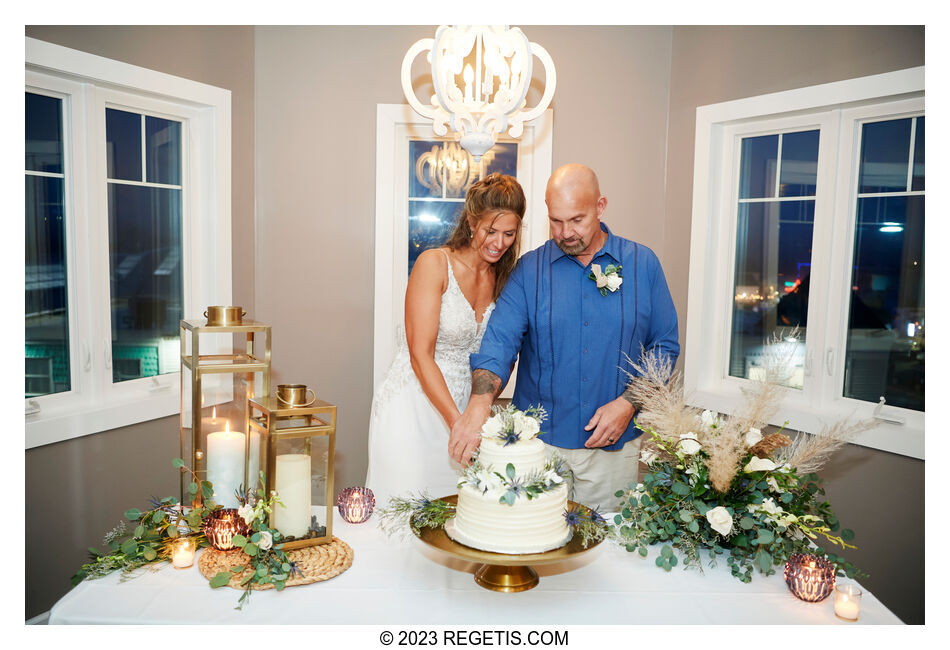 Christina and Elliott A Second Chance at Love, Celebrated by the Shores of Bethany Beach and Harvest Tide Restaurant
NIKON D5
Shutter Speed Value : 1/60
Aperture Value : 3.2
ISO : 1250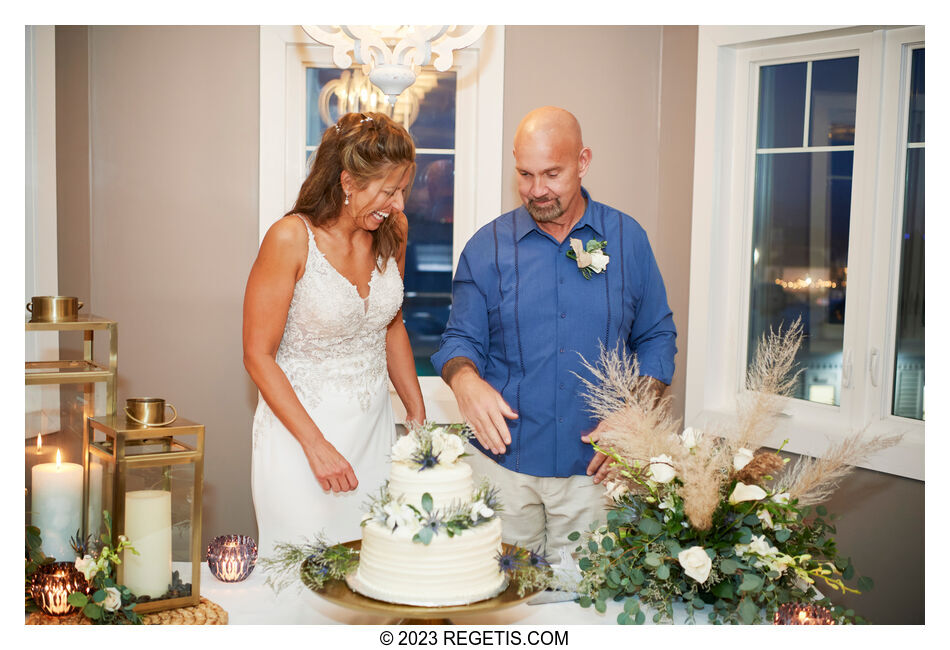 Christina and Elliott A Second Chance at Love, Celebrated by the Shores of Bethany Beach and Harvest Tide Restaurant
NIKON D5
Shutter Speed Value : 1/60
Aperture Value : 3.2
ISO : 1250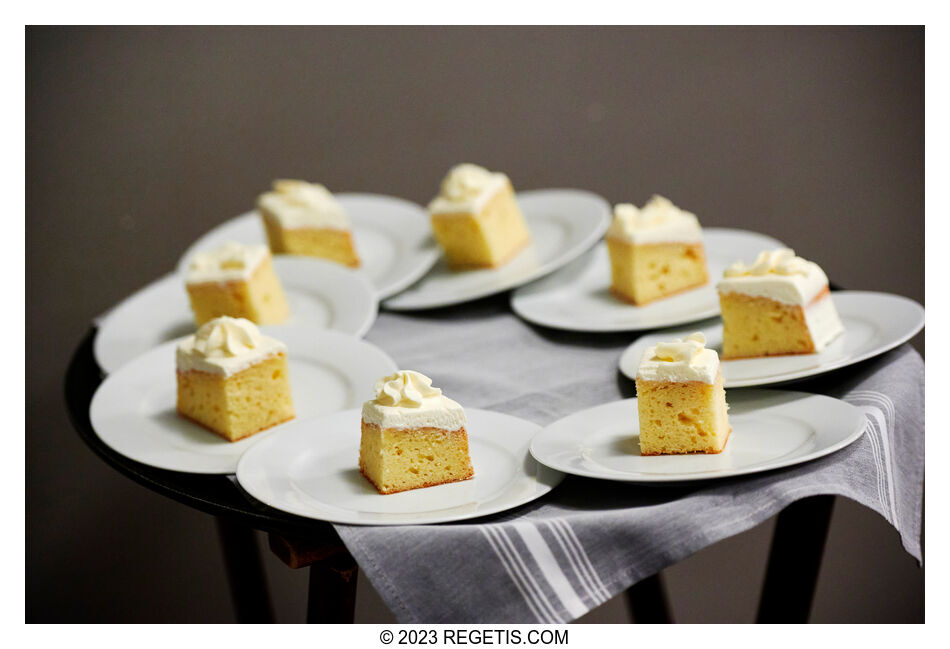 Christina and Elliott A Second Chance at Love, Celebrated by the Shores of Bethany Beach and Harvest Tide Restaurant
NIKON Z 6
Shutter Speed Value : 1/125
Aperture Value : 2.8
ISO : 3600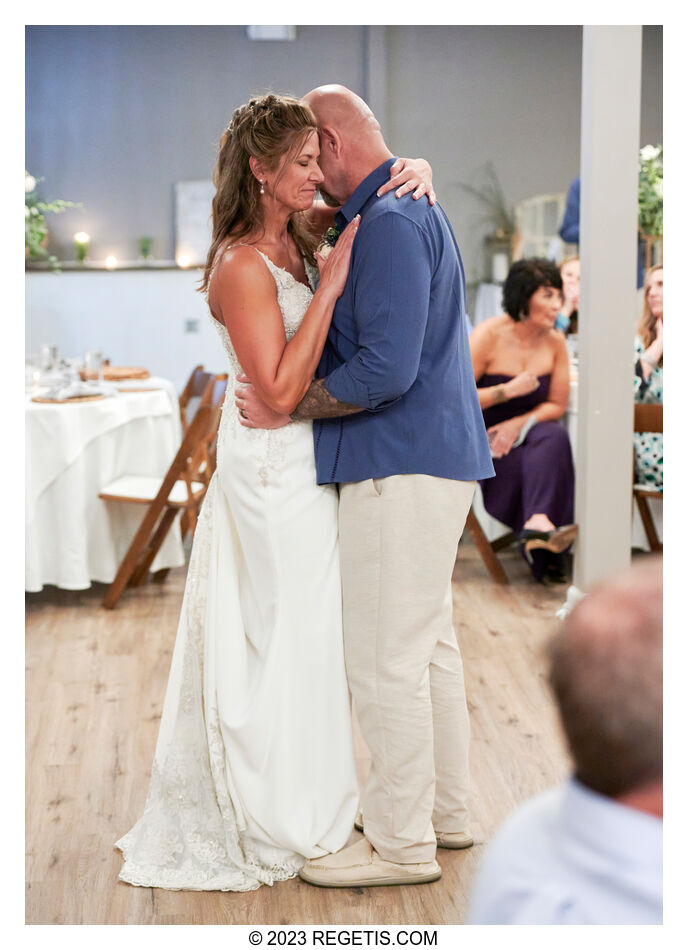 Christina and Elliott A Second Chance at Love, Celebrated by the Shores of Bethany Beach and Harvest Tide Restaurant
NIKON Z 6
Shutter Speed Value : 1/80
Aperture Value : 2.8
ISO : 3600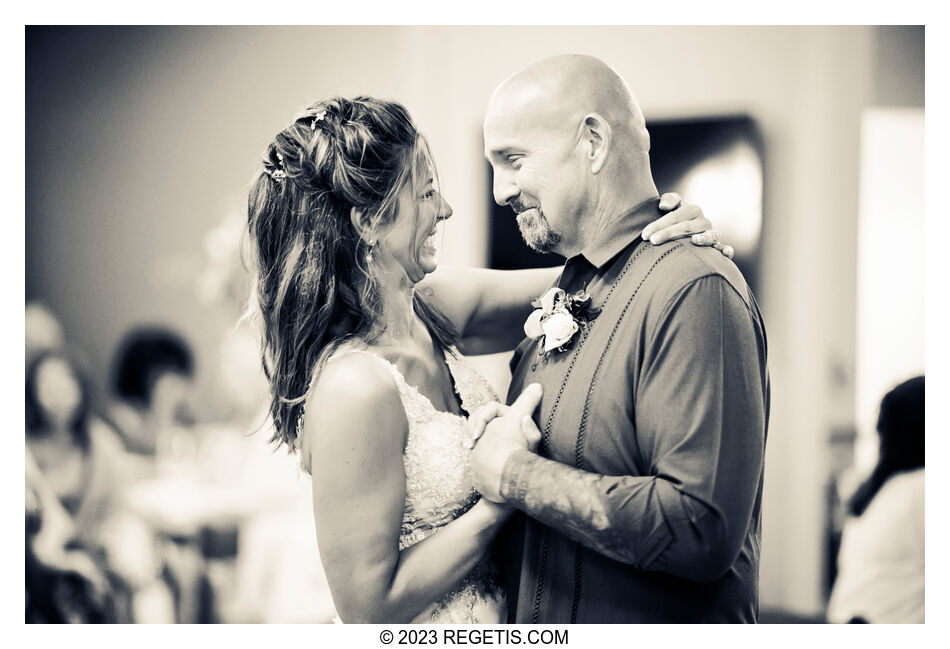 Christina and Elliott A Second Chance at Love, Celebrated by the Shores of Bethany Beach and Harvest Tide Restaurant
NIKON Z 6_2
Shutter Speed Value : 1/100
Aperture Value : 1.4
ISO : 3200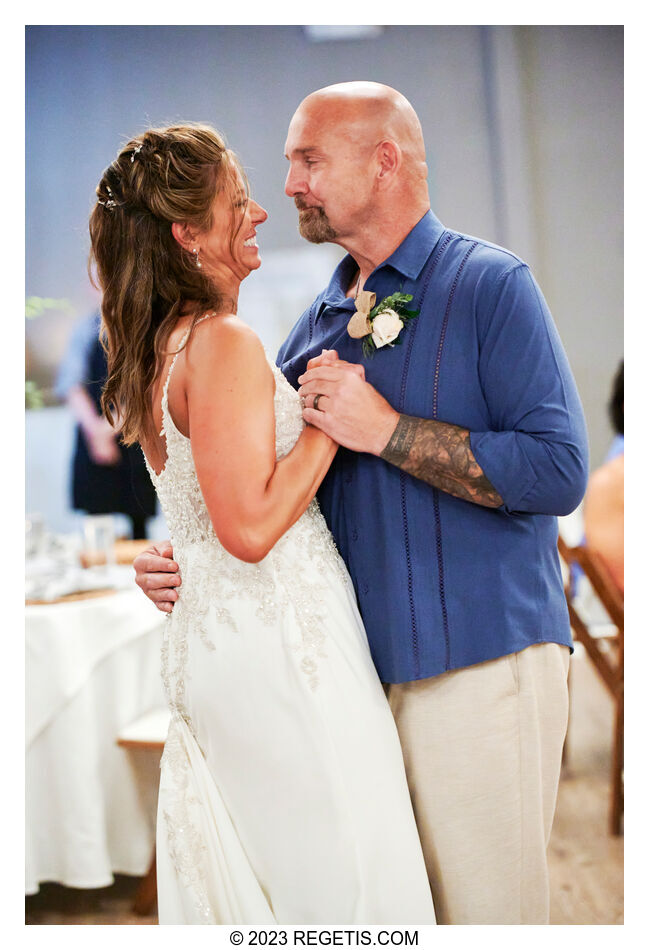 Christina and Elliott A Second Chance at Love, Celebrated by the Shores of Bethany Beach and Harvest Tide Restaurant
NIKON Z 6
Shutter Speed Value : 1/125
Aperture Value : 2.8
ISO : 6400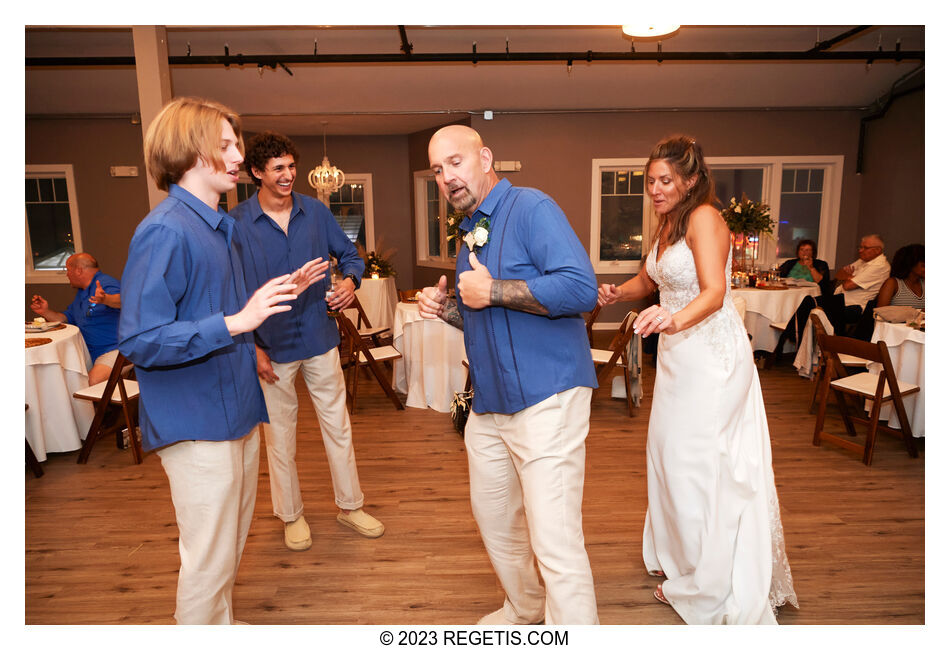 Christina and Elliott A Second Chance at Love, Celebrated by the Shores of Bethany Beach and Harvest Tide Restaurant
NIKON D5
Shutter Speed Value : 1/40
Aperture Value : 4.0
ISO : 2000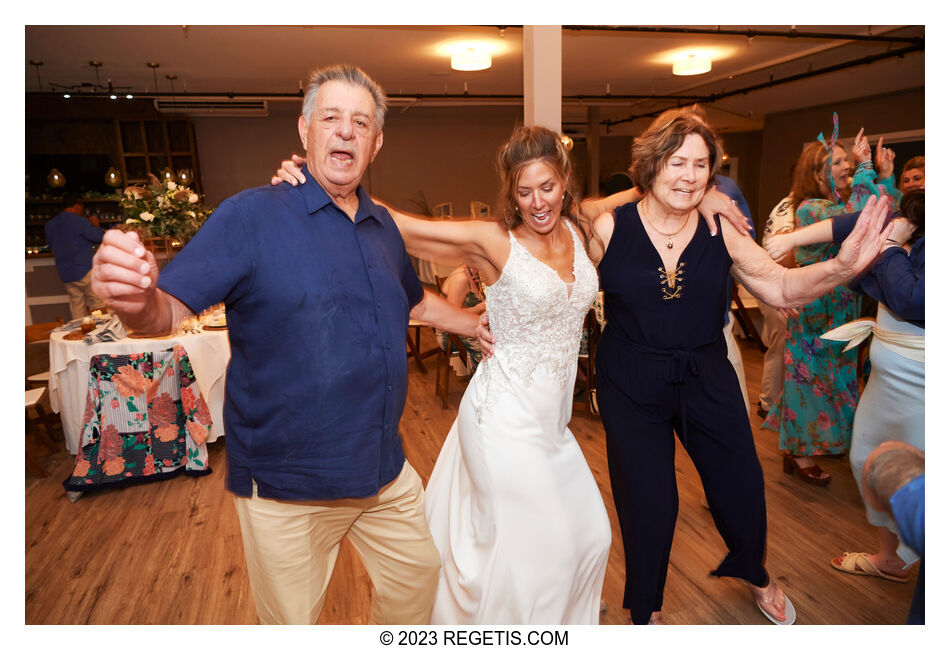 Christina and Elliott A Second Chance at Love, Celebrated by the Shores of Bethany Beach and Harvest Tide Restaurant
NIKON D5
Shutter Speed Value : 1/30
Aperture Value : 4.0
ISO : 2000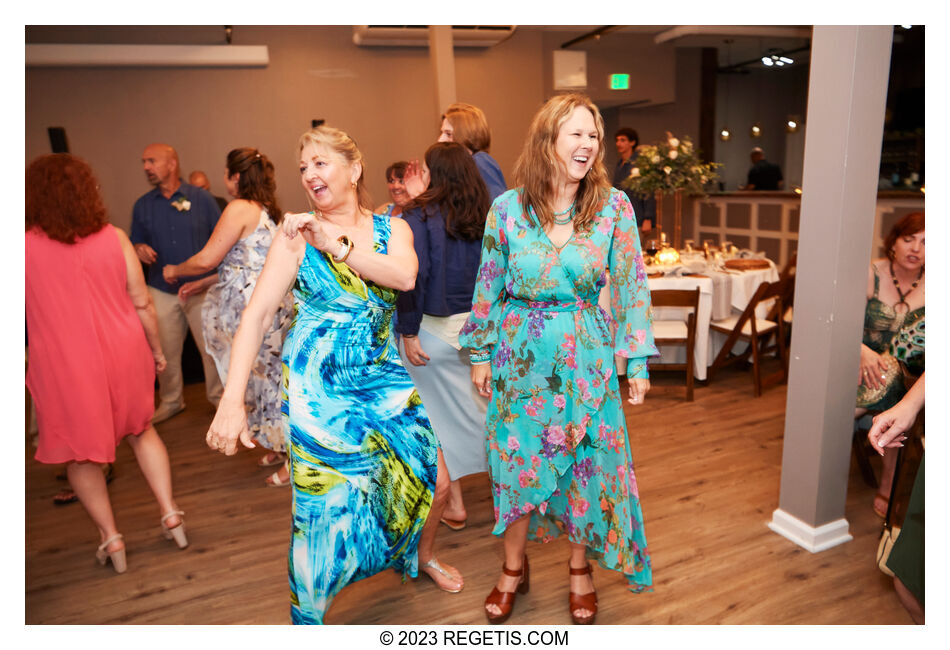 Christina and Elliott A Second Chance at Love, Celebrated by the Shores of Bethany Beach and Harvest Tide Restaurant
NIKON D5
Shutter Speed Value : 1/30
Aperture Value : 4.0
ISO : 2000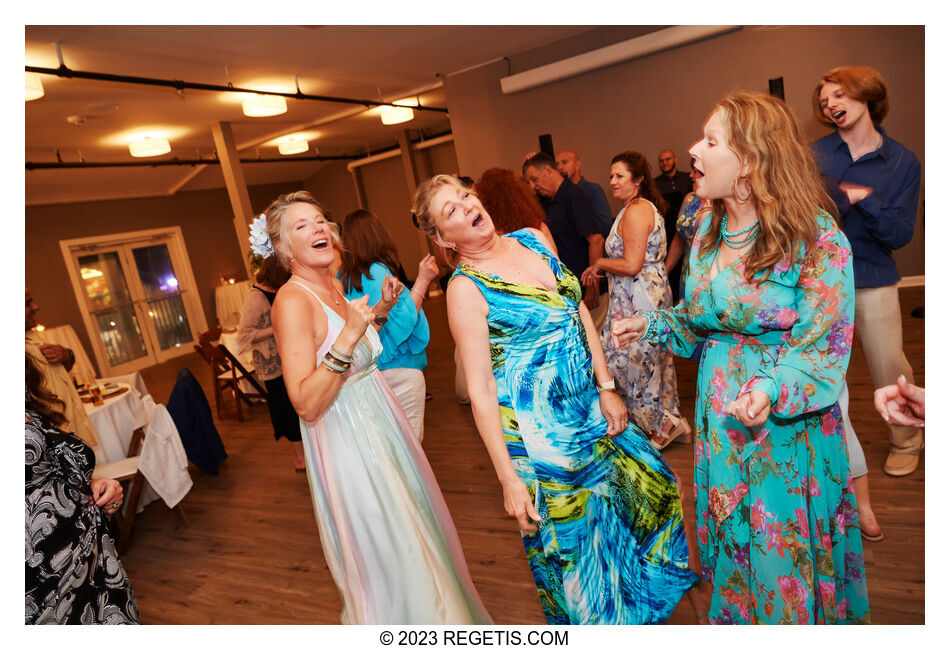 Christina and Elliott A Second Chance at Love, Celebrated by the Shores of Bethany Beach and Harvest Tide Restaurant
NIKON D5
Shutter Speed Value : 1/30
Aperture Value : 4.0
ISO : 2000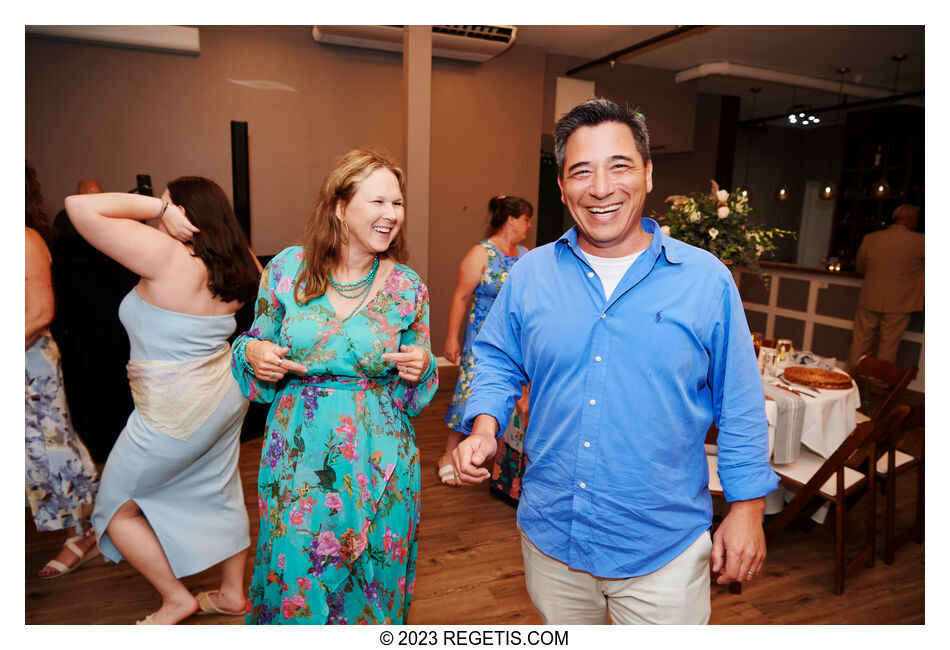 Christina and Elliott A Second Chance at Love, Celebrated by the Shores of Bethany Beach and Harvest Tide Restaurant
NIKON D5
Shutter Speed Value : 1/40
Aperture Value : 4.0
ISO : 2000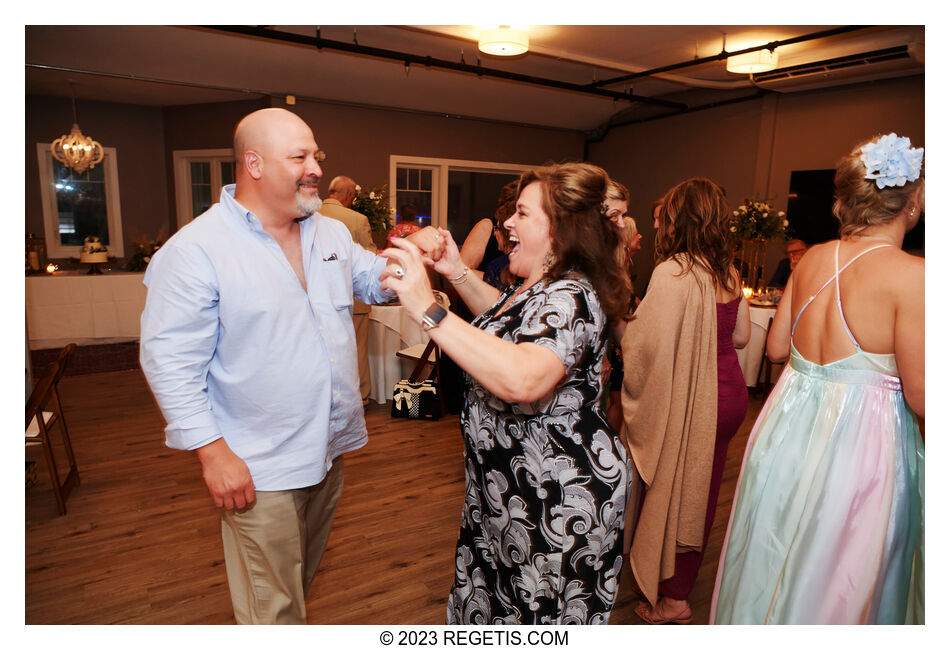 Christina and Elliott A Second Chance at Love, Celebrated by the Shores of Bethany Beach and Harvest Tide Restaurant
NIKON D5
Shutter Speed Value : 1/40
Aperture Value : 4.0
ISO : 2000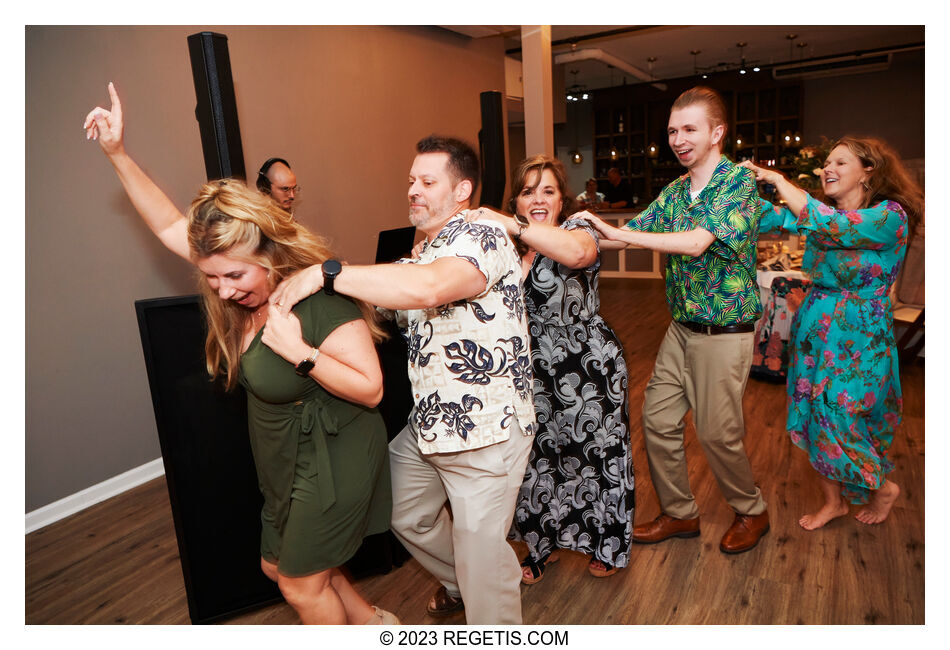 Christina and Elliott A Second Chance at Love, Celebrated by the Shores of Bethany Beach and Harvest Tide Restaurant
NIKON D5
Shutter Speed Value : 1/40
Aperture Value : 4.0
ISO : 2000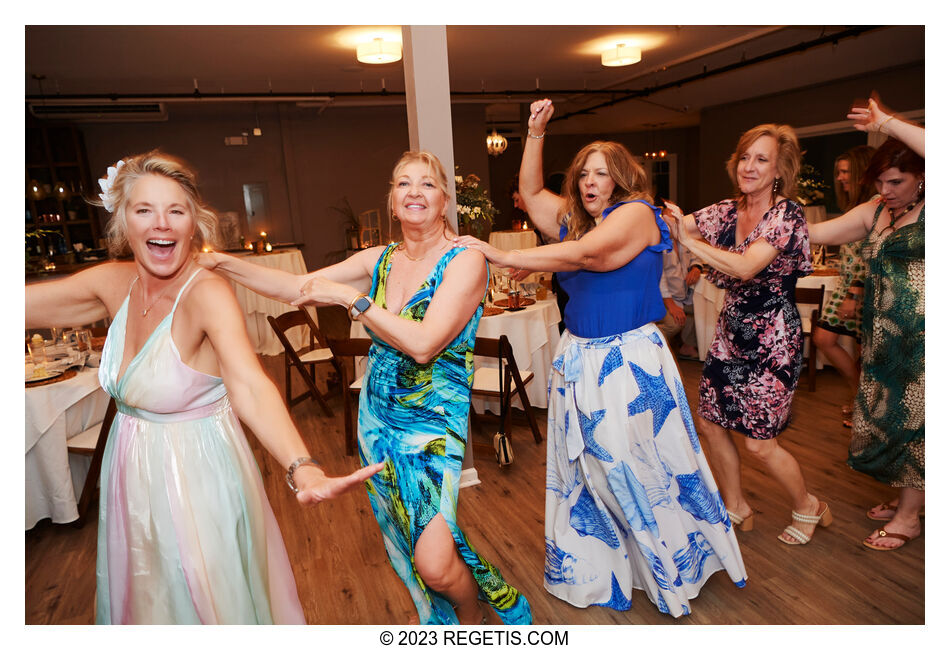 Christina and Elliott A Second Chance at Love, Celebrated by the Shores of Bethany Beach and Harvest Tide Restaurant
NIKON D5
Shutter Speed Value : 1/40
Aperture Value : 4.0
ISO : 2000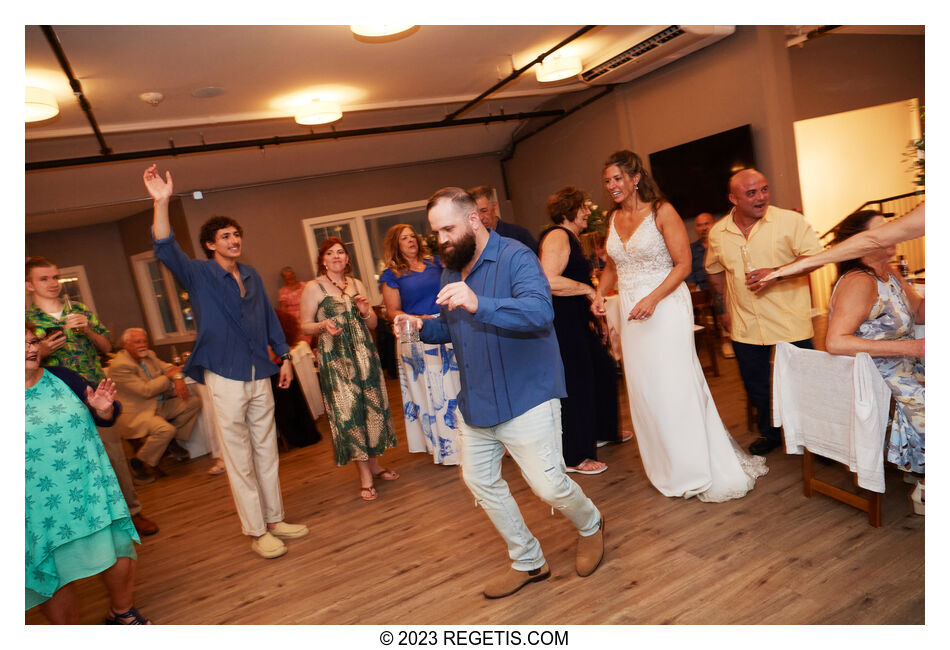 Christina and Elliott A Second Chance at Love, Celebrated by the Shores of Bethany Beach and Harvest Tide Restaurant
NIKON D5
Shutter Speed Value : 1/40
Aperture Value : 4.0
ISO : 2000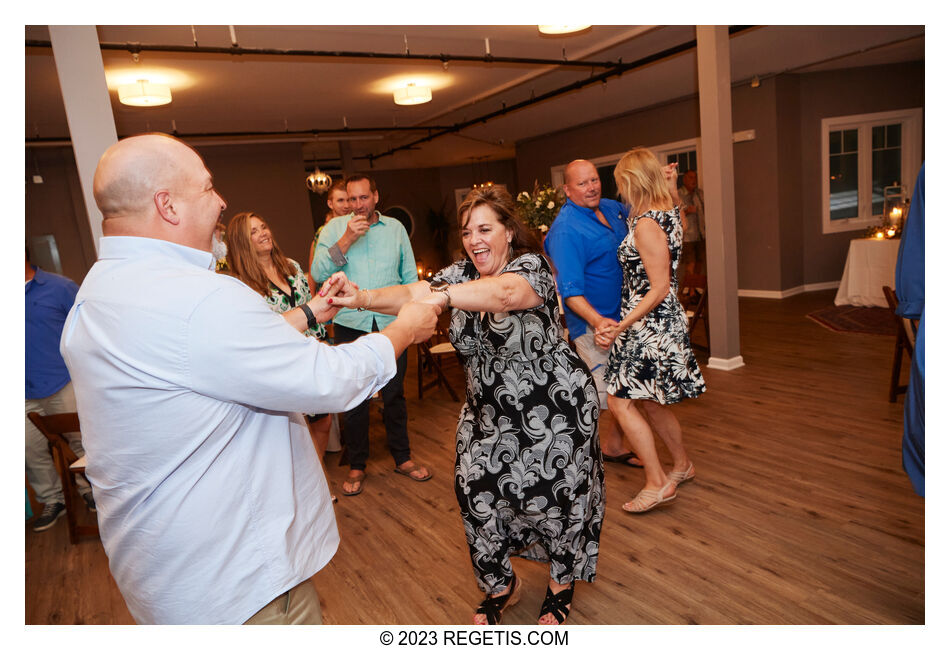 Christina and Elliott A Second Chance at Love, Celebrated by the Shores of Bethany Beach and Harvest Tide Restaurant
NIKON D5
Shutter Speed Value : 1/40
Aperture Value : 4.0
ISO : 2000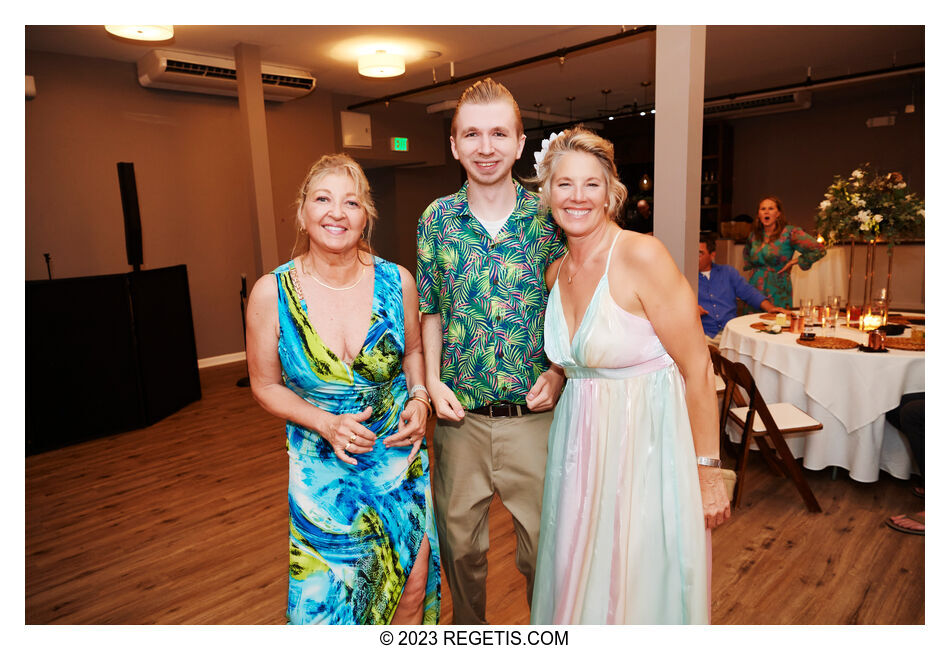 Christina and Elliott A Second Chance at Love, Celebrated by the Shores of Bethany Beach and Harvest Tide Restaurant
NIKON D5
Shutter Speed Value : 1/40
Aperture Value : 4.0
ISO : 2000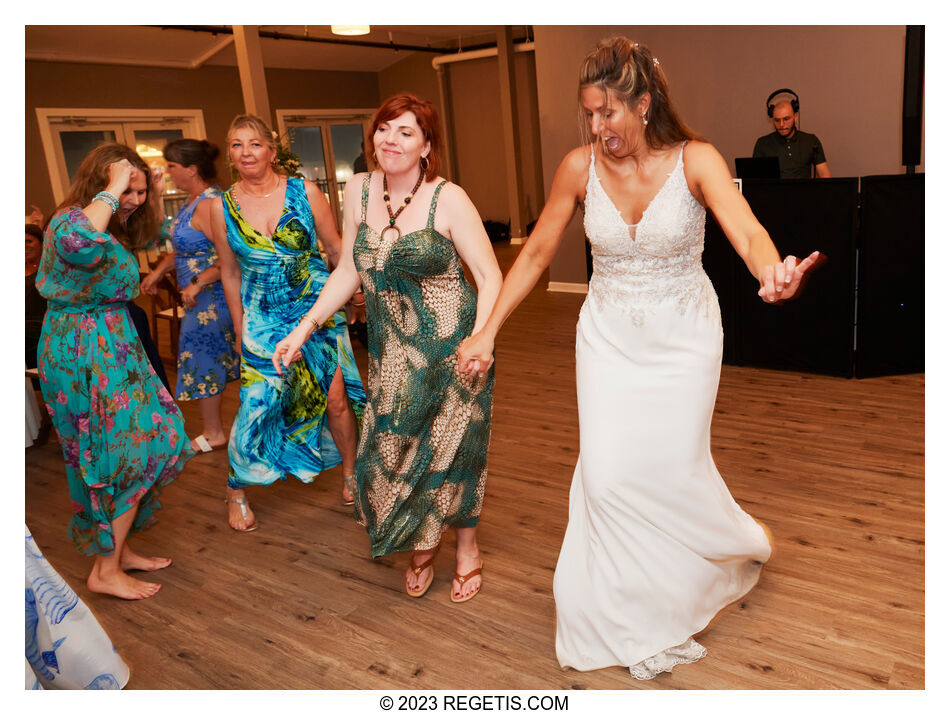 Christina and Elliott A Second Chance at Love, Celebrated by the Shores of Bethany Beach and Harvest Tide Restaurant
NIKON D5
Shutter Speed Value : 1/40
Aperture Value : 4.0
ISO : 2000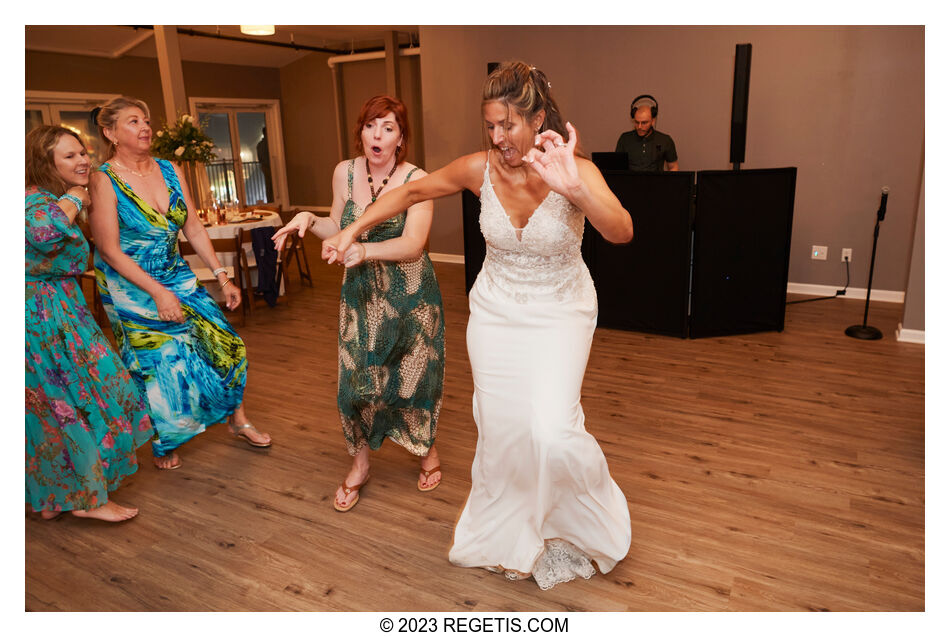 Christina and Elliott A Second Chance at Love, Celebrated by the Shores of Bethany Beach and Harvest Tide Restaurant
NIKON D5
Shutter Speed Value : 1/40
Aperture Value : 4.0
ISO : 2000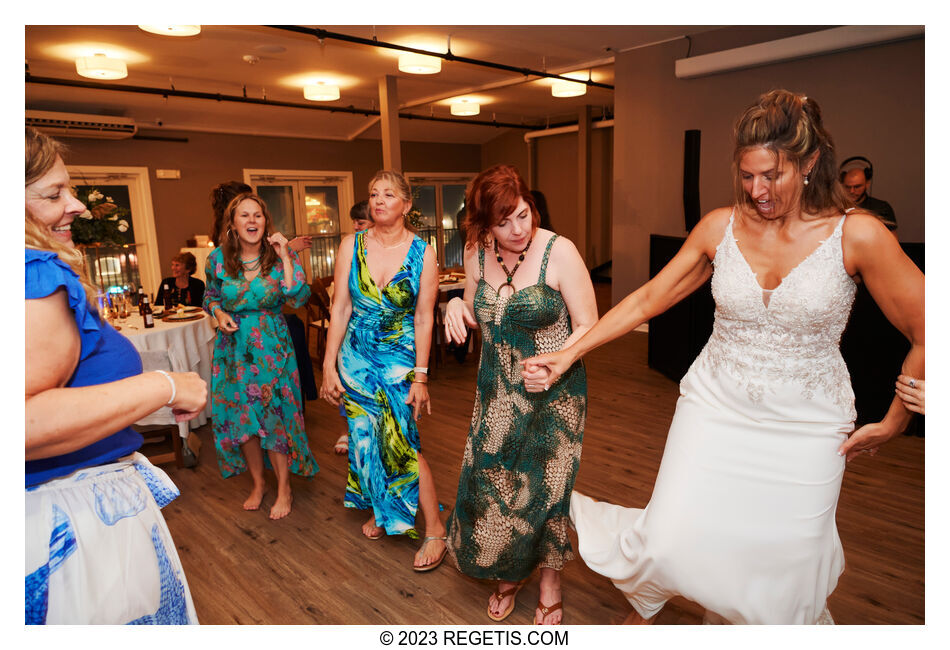 Christina and Elliott A Second Chance at Love, Celebrated by the Shores of Bethany Beach and Harvest Tide Restaurant
NIKON D5
Shutter Speed Value : 1/40
Aperture Value : 4.0
ISO : 2000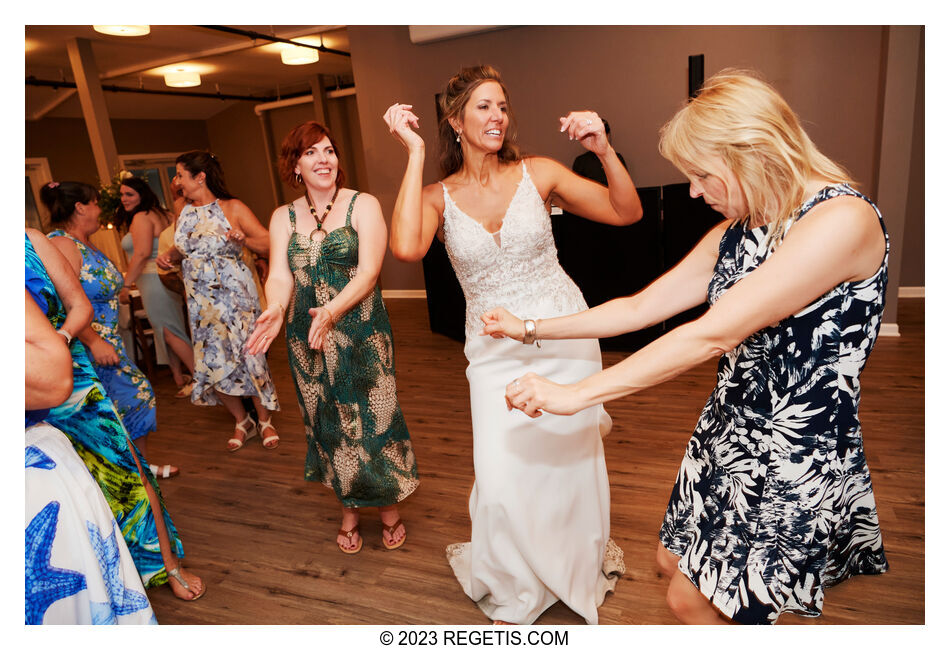 Christina and Elliott A Second Chance at Love, Celebrated by the Shores of Bethany Beach and Harvest Tide Restaurant
NIKON D5
Shutter Speed Value : 1/40
Aperture Value : 4.0
ISO : 2000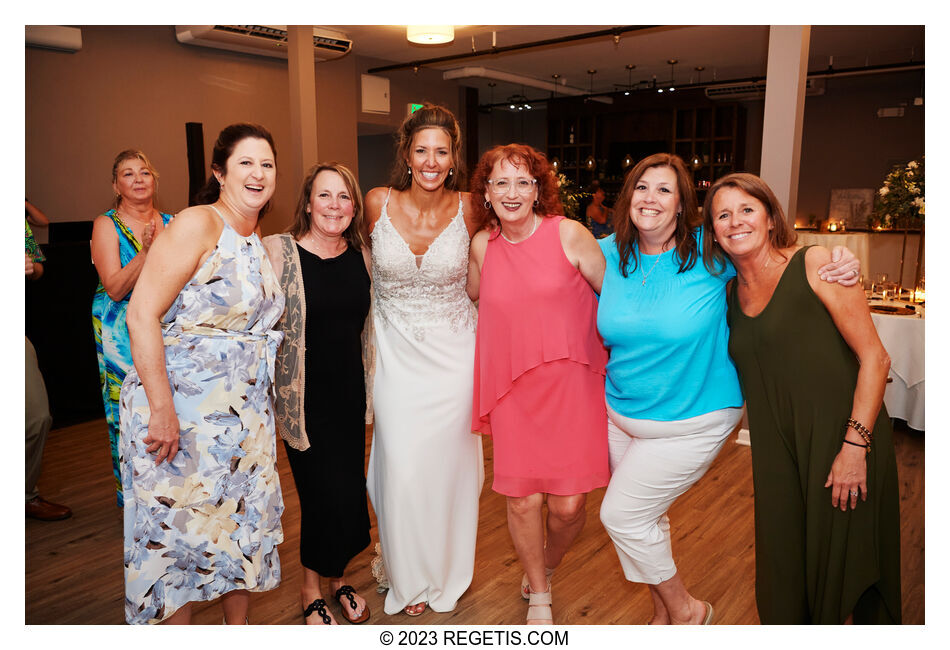 Christina and Elliott A Second Chance at Love, Celebrated by the Shores of Bethany Beach and Harvest Tide Restaurant
NIKON D5
Shutter Speed Value : 1/40
Aperture Value : 4.0
ISO : 2000
Cameras and Lenses used to photograph Christina and Elliott A Second Chance at Love, Celebrated by the Shores of Bethany Beach and Harvest Tide Restaurant
NIKON D5 ( NIKON CORPORATION )
NIKON Z 6( NIKON CORPORATION )
NIKON Z 6_2 ( NIKON CORPORATION )
NIKON Z 9 ( NIKON CORPORATION )
NIKKOR Z 35mm f/1.8 S ( NIKON CORPORATION )
NIKKOR Z 50mm f/1.8 S ( NIKON CORPORATION )
NIKKOR Z 70-200mm f/2.8 VR S ( NIKON CORPORATION )
Nikon AF-S NIKKOR 105mm f/1.4E ED ( NIKON CORPORATION )
Nikon AF-S NIKKOR 24-70mm f/2.8E ED VR ( NIKON CORPORATION )
Nikon AF-S NIKKOR 24-70mm f/2.8G ED ( NIKON CORPORATION )
Nikon AF-S NIKKOR 70-200mm f/2.8G ED VR II ( NIKON CORPORATION )
Nikon AF-S VR Micro-Nikkor 105mm f/2.8G IF-ED ( NIKON CORPORATION )