Kavya and Anuj's Telugu Wedding in Virginia
Venue Location: Norfolk Waterside Marriott, 235 E Main Street, Norfolk, VA, 23510
Introduction
Time flies, especially when you're in love! It feels like just yesterday when we were capturing the colorful whirlwind of Kaavya and Anuj's combined sangeet and garba night, their soul-stirring wedding ceremony, and their vibrant reception. One year on, the Regeti's are thrilled to revisit the captivating moments that not only showcased the amazing chemistry between Kaavya and Anuj but also between their families and friends. It's a trip down memory lane we're all too happy to take!
A Perfect Blend: Gujarati Meets Telugu
From the moment we started capturing their festivities, it was clear that this wasn't just the union of two people but the blending of two rich cultures—Gujarati and Telugu. Their sangeet was a colorful mosaic of both traditions, combining the rhythmic beats of Dandiya Raas and the heartfelt melodies of Telugu folk songs. The intricate details in the décor showcased the Gujarati flair for color and the Telugu love for grandeur. Family members from both sides took the stage, each performance serving as a tribute to their shared journey of love and unity.
Friends: The Spice in the Mix!
Friends from every corner of Kaavya and Anuj's lives added an unmistakable buzz to the festivities. College buddies shared hilarious anecdotes during the sangeet, while childhood friends brought a tear to everyone's eye with heartfelt speeches at the reception. It was like watching a live timeline of their lives unfold before us, and we were there to capture every candid smile, every warm embrace.
The Energetic Vibe
From the get-go, there was an infectious energy that permeated through all the events. Whether the laughter-filled games during the garbage night or the soulful Vedic chants during the wedding ceremony, each moment was a heartbeat in a larger narrative. Kaavya and Anuj were the source of this infectious energy, their chemistry almost palpable, serving as a gravitational pull that brought everyone together.
A Big Shoutout to Our Fellow Vendors
An event like this doesn't just happen; it's crafted by the hands and hearts of many talented individuals. We're thrilled to spotlight the incredible vendors who brought their A-game to make Kaavya and Anuj's wedding a monumental success:
Bride Outfit: @vvanivats— Kaavya looked absolutely radiant in her carefully selected attire.
Groom Outfit: @soniyagofficial— Anuj was the epitome of elegance, dressed to the nines.
Bride Jewelry: @mortantra & @suhana_art_and_jewels— The jewelry was nothing short of spectacular, adding that extra sparkle to Kaavya's look.
Venue: @jamesrivercc— The venue was not just a location but a dream setting that contributed to the atmosphere.
Decor: @abhishekdecorators— Their décor set the perfect stage, merging the vibrancy of both cultures seamlessly.
Catering: Lime and Lemon— Their culinary skills took us on a gastronomic journey through Gujarat and Telangana.
Photo: @theregetis— That's us! We're thrilled to have immortalized these moments for you.
Video: @terranceantonio— They captured the essence of each event, providing a cinematic experience.
Makeup: @gabyroby_mua— Kaavya looked like a dream, thanks to her magical touch.
Hair: @anywherebeautybyshae— The hairstyling was a work of art, adding a unique flair to the look.
DJ: @dynasty_ave— Their music set the mood, ensuring the dance floor was never empty.
Coordination: @dreamshaadi— Their meticulous planning made sure everything ran smoothly from start to finish.
A Heartfelt Thank You from the Regeti's
It's not just about capturing photos; it's about capturing memories, moments, and emotions. Thank you, Kaavya and Anuj, for entrusting us with this monumental task. As a husband-and-wife duo specializing in niche wedding photography, we are profoundly grateful that you valued what we bring to the table. You haven't just been clients but advocates for who we are and what we do.
Conclusion
As we celebrate Kaavya and Anuj's one-year anniversary, we're reminded of the incredible journey that love often takes us on. Their wedding wasn't just a day or a series of events; it was an experience that imprinted itself on the hearts of everyone present. Here's to many more years of love, laughter, and togetherness for this wonderful couple!
Thank you for allowing us to be a part of your magical story.
Warmest wishes,
Amy and Srinu
-the Regeti's-
A few sample images from Kavya and Anuj's Telugu Wedding in Virginia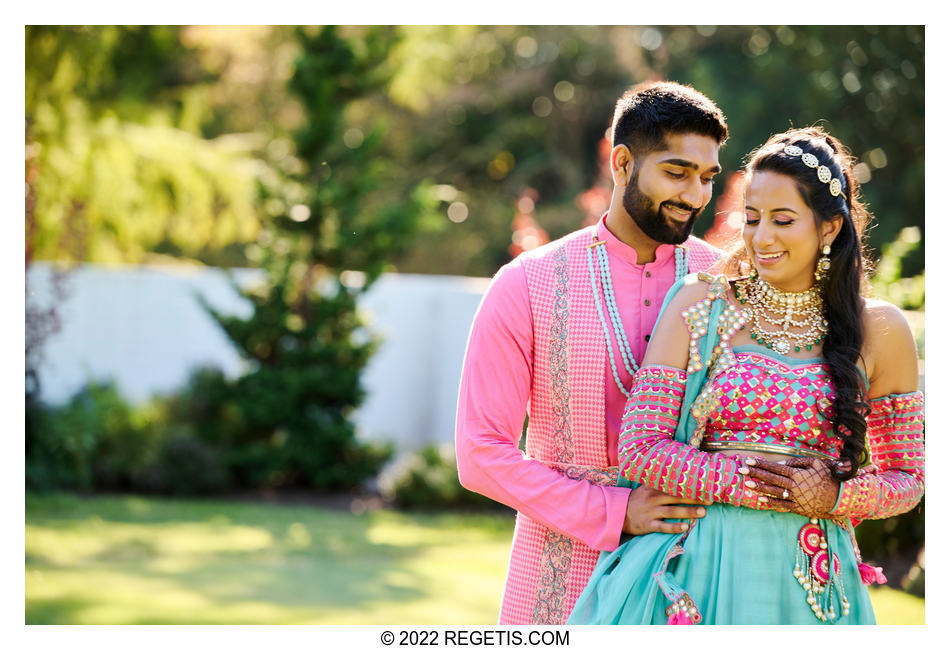 Kavya and Anuj's Telugu Wedding in Virginia
NIKON Z 9
Shutter Speed Value : 1/125
Aperture Value : 4.0
ISO : 100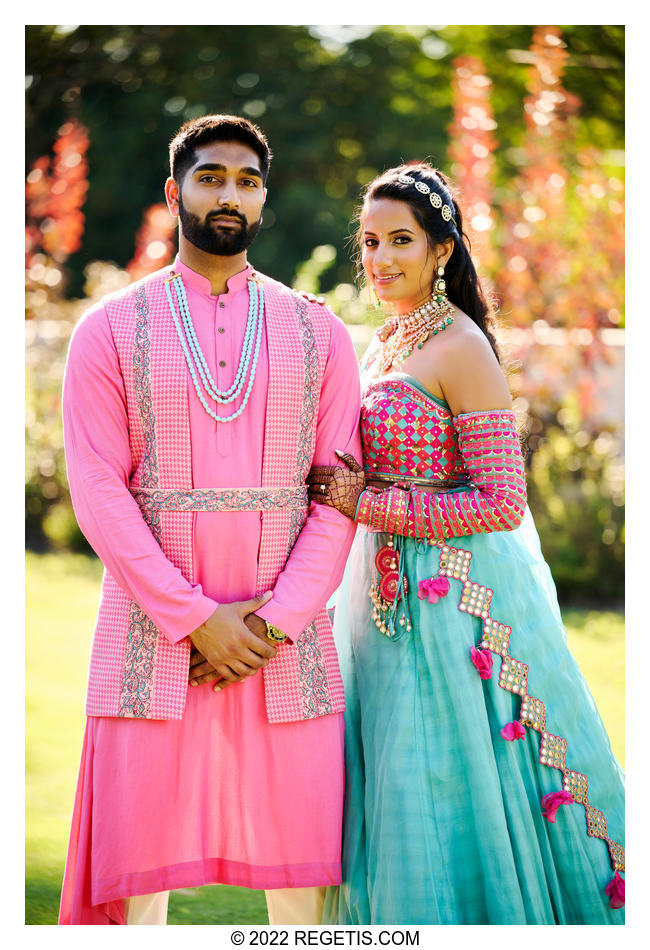 Kavya and Anuj's Telugu Wedding in Virginia
NIKON Z 9
Shutter Speed Value : 1/200
Aperture Value : 3.2
ISO : 100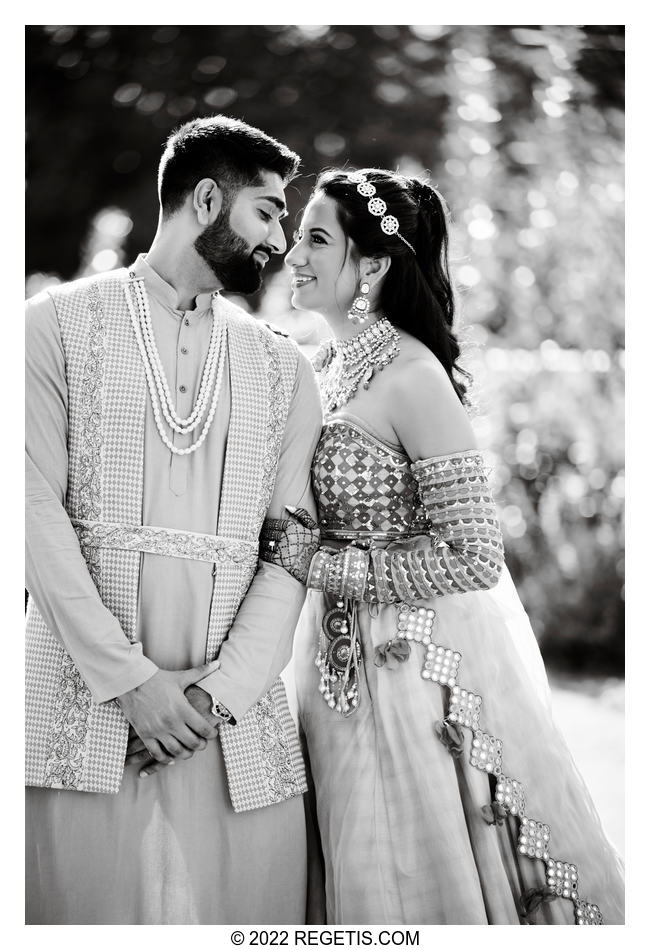 Kavya and Anuj's Telugu Wedding in Virginia
NIKON Z 9
Shutter Speed Value : 1/200
Aperture Value : 3.2
ISO : 100
Kavya and Anuj's Telugu Wedding in Virginia
NIKON Z 9
Shutter Speed Value : 1/200
Aperture Value : 2.8
ISO : 100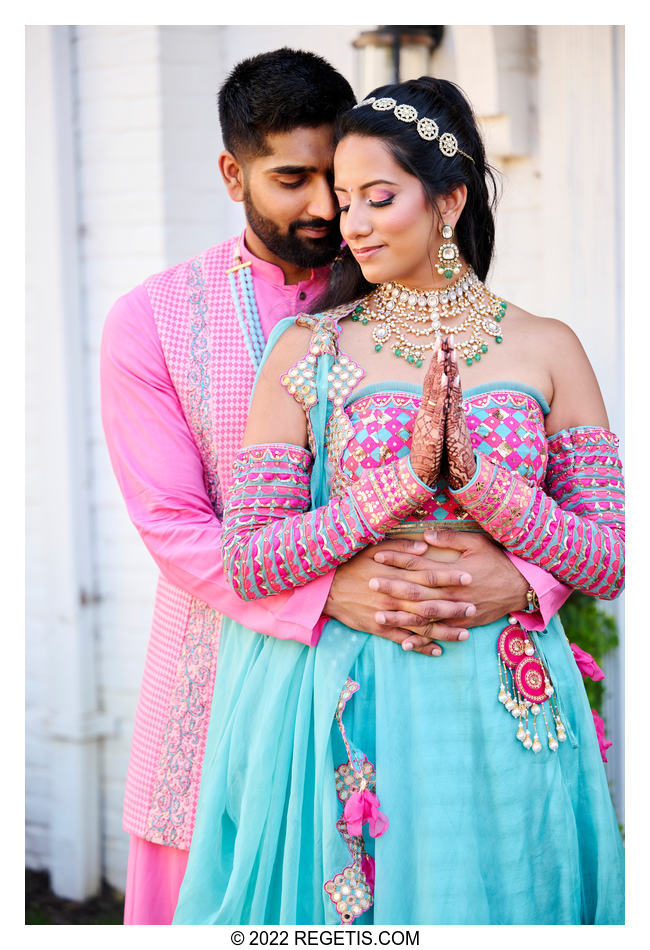 Kavya and Anuj's Telugu Wedding in Virginia
NIKON Z 9
Shutter Speed Value : 1/400
Aperture Value : 3.2
ISO : 640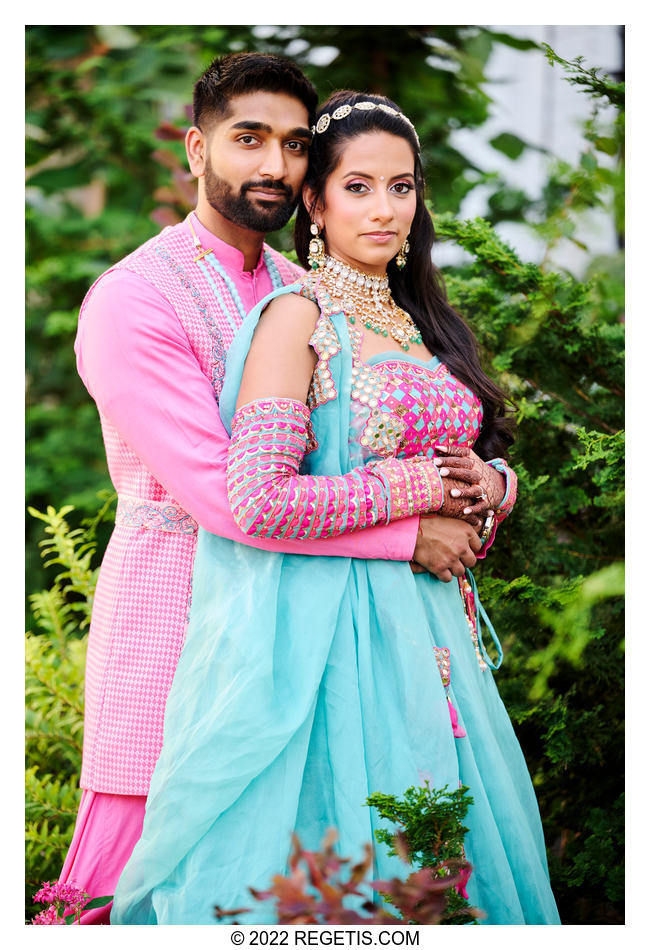 Kavya and Anuj's Telugu Wedding in Virginia
NIKON Z 9
Shutter Speed Value : 1/320
Aperture Value : 3.2
ISO : 640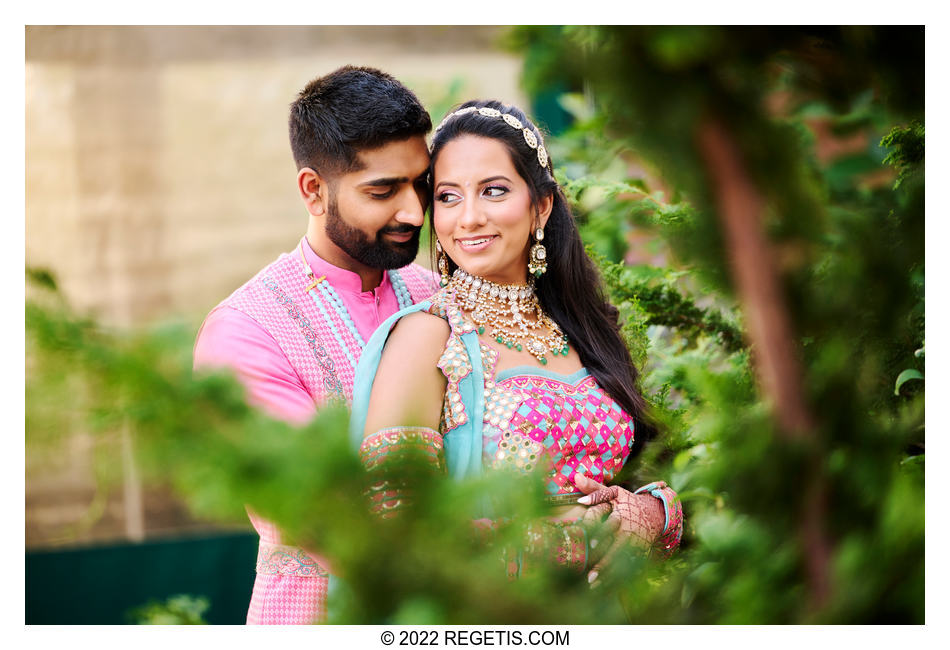 Kavya and Anuj's Telugu Wedding in Virginia
NIKON Z 9
Shutter Speed Value : 1/320
Aperture Value : 3.2
ISO : 640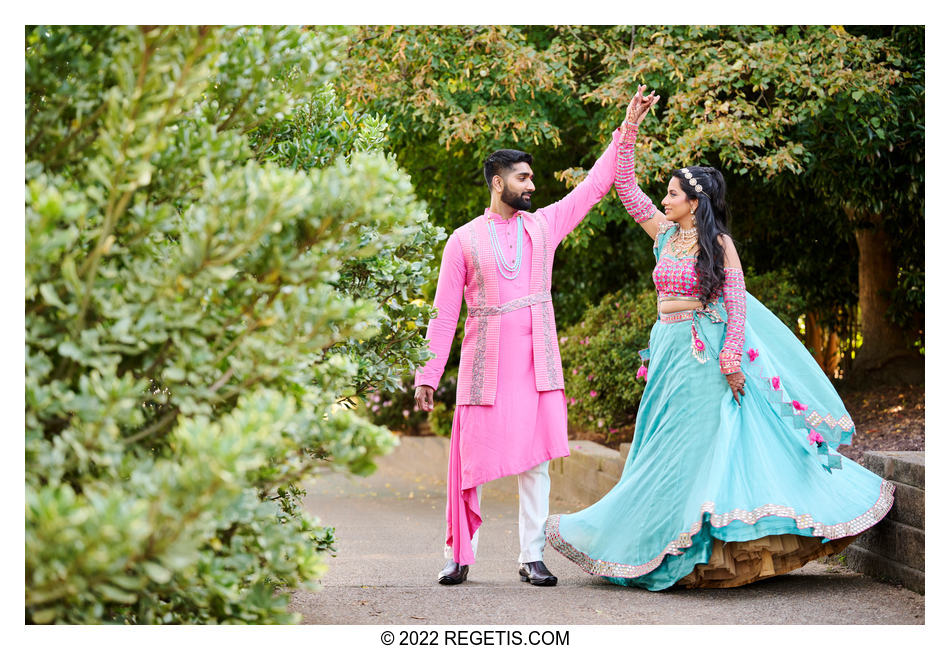 Kavya and Anuj's Telugu Wedding in Virginia
NIKON Z 9
Shutter Speed Value : 1/320
Aperture Value : 3.2
ISO : 640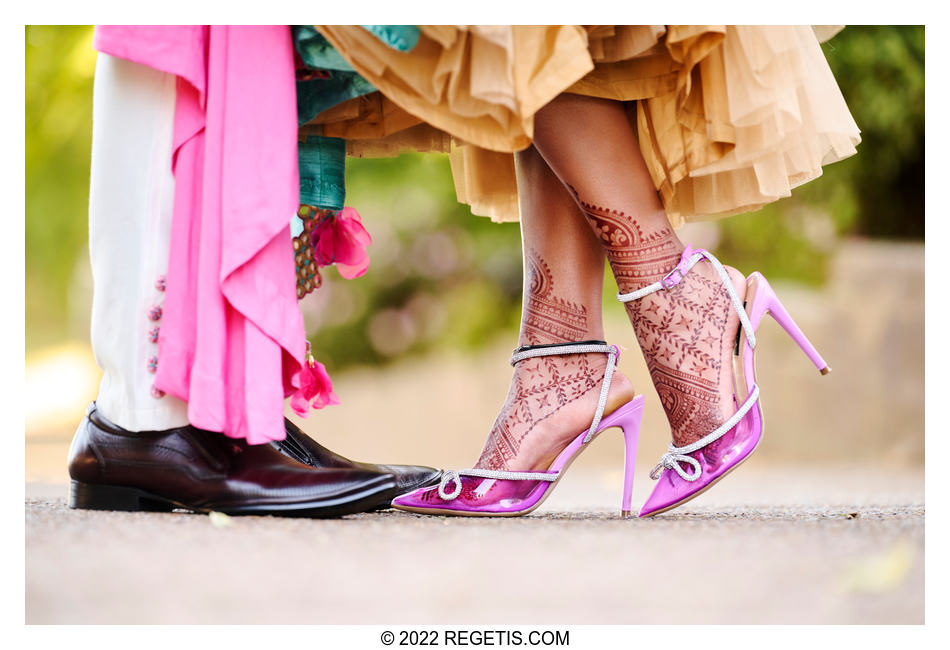 Kavya and Anuj's Telugu Wedding in Virginia
NIKON Z 9
Shutter Speed Value : 1/100
Aperture Value : 4.0
ISO : 640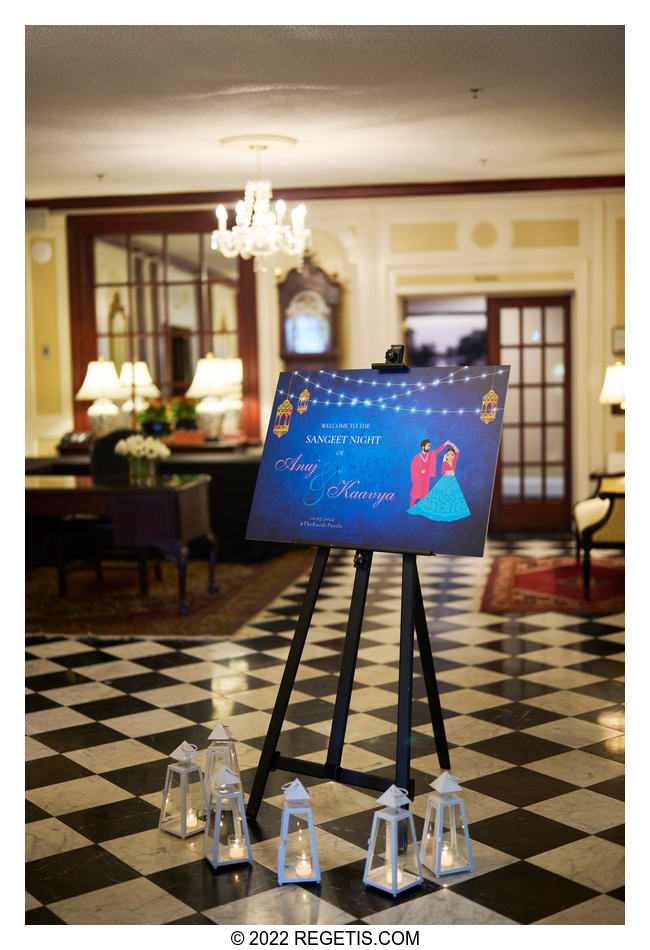 Kavya and Anuj's Telugu Wedding in Virginia
ILCE-1
Shutter Speed Value : 1/200
Aperture Value : 1.2
ISO : 320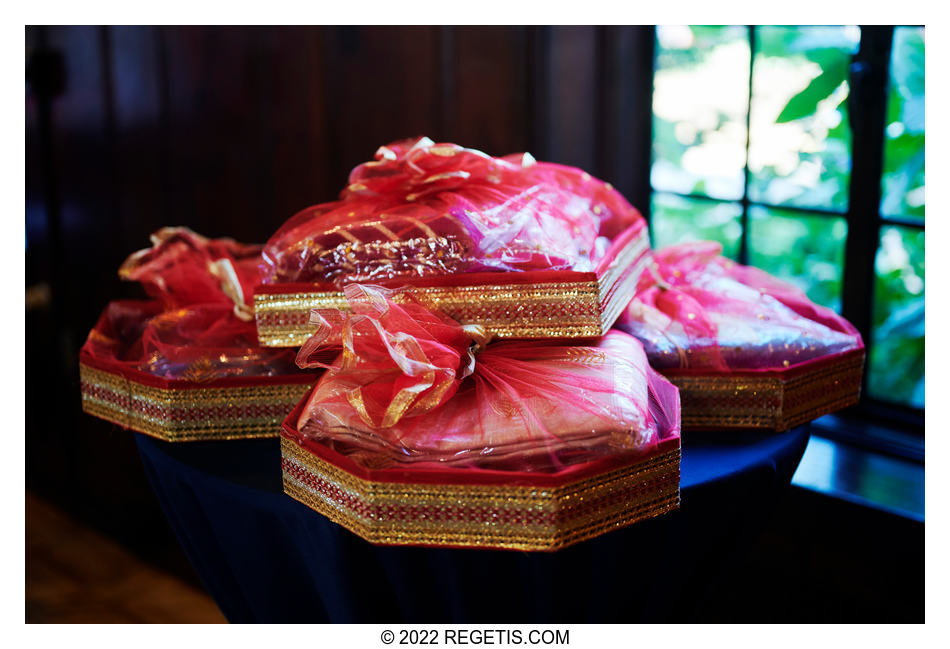 Kavya and Anuj's Telugu Wedding in Virginia
NIKON Z 6
Shutter Speed Value : 1/250
Aperture Value : 1.8
ISO : 800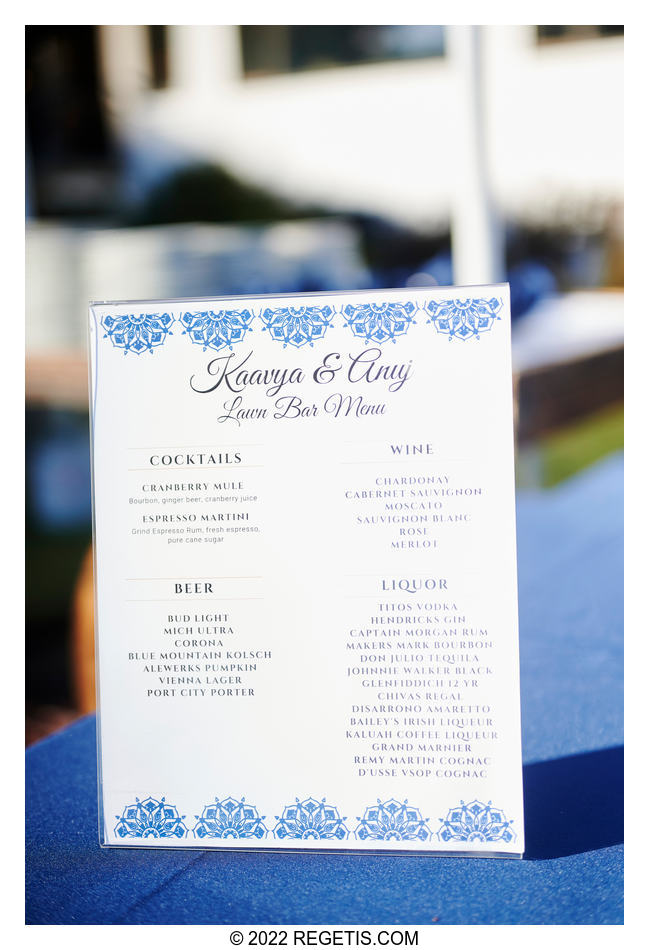 Kavya and Anuj's Telugu Wedding in Virginia
NIKON Z 6
Shutter Speed Value : 1/8000
Aperture Value : 1.8
ISO : 800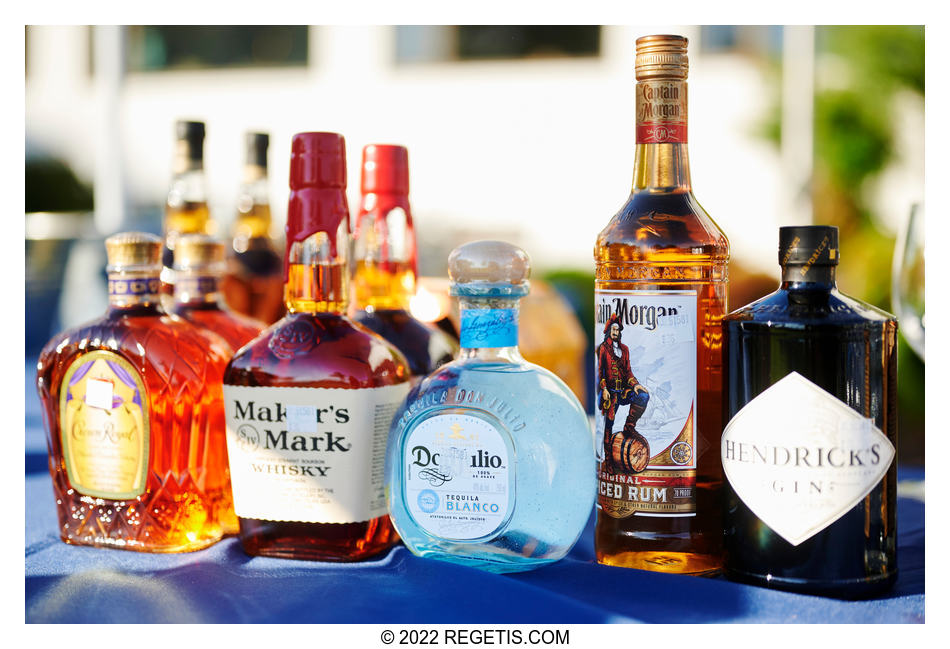 Kavya and Anuj's Telugu Wedding in Virginia
NIKON Z 6
Shutter Speed Value : 1/8000
Aperture Value : 1.8
ISO : 800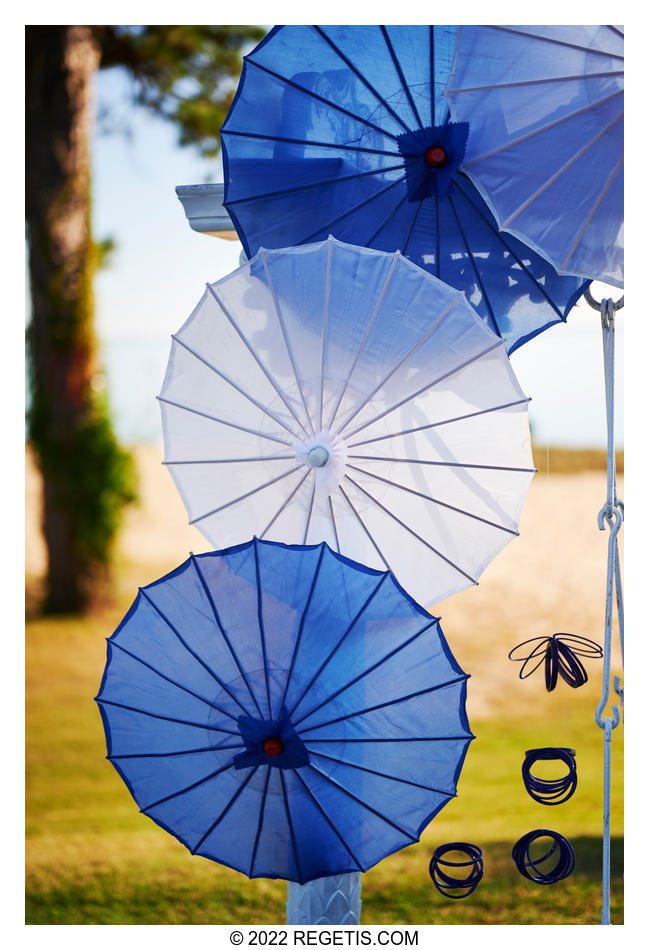 Kavya and Anuj's Telugu Wedding in Virginia
NIKON Z 6
Shutter Speed Value : 1/4000
Aperture Value : 1.8
ISO : 100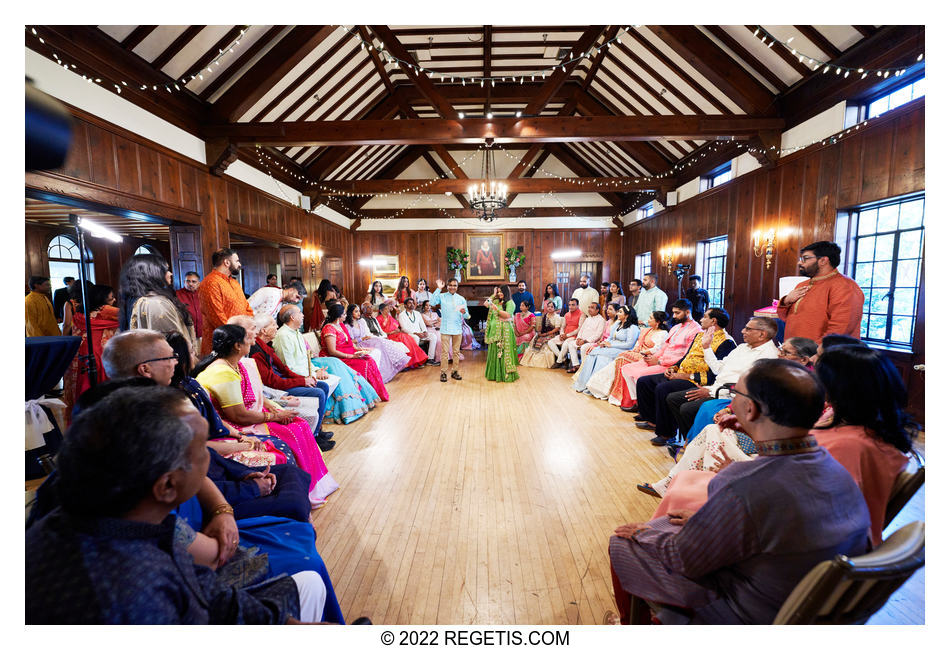 Kavya and Anuj's Telugu Wedding in Virginia
ILCE-7RM4
Shutter Speed Value : 1/125
Aperture Value : 3.5
ISO : 3200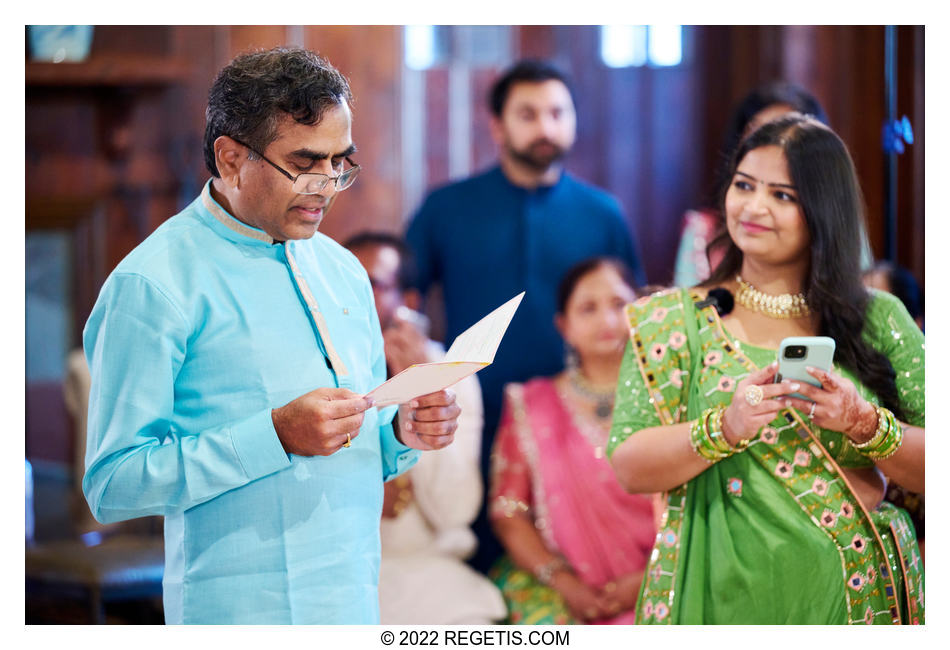 Kavya and Anuj's Telugu Wedding in Virginia
NIKON Z 9
Shutter Speed Value : 1/125
Aperture Value : 2.8
ISO : 3200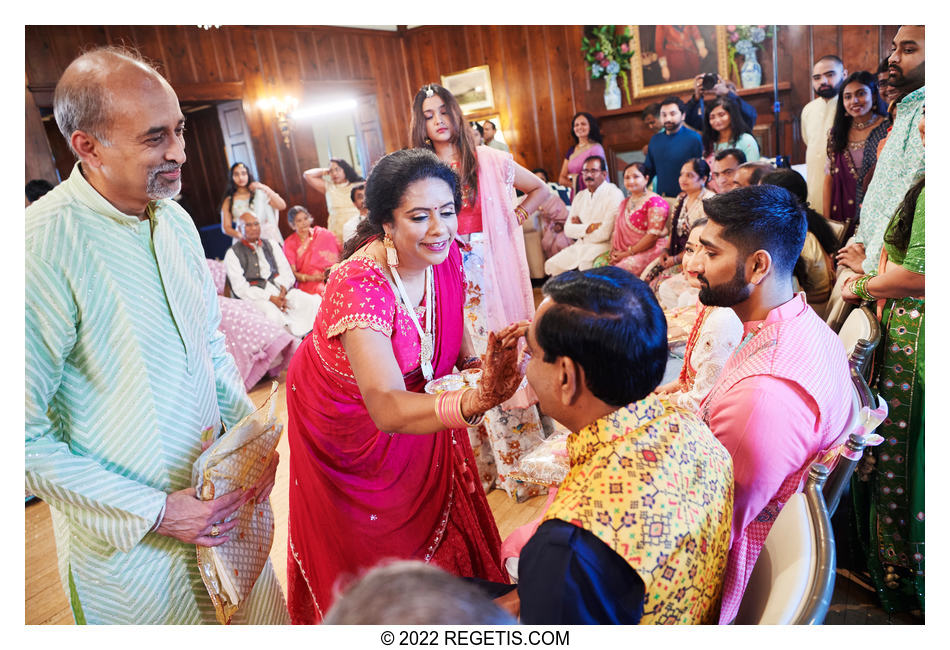 Kavya and Anuj's Telugu Wedding in Virginia
NIKON D5
Shutter Speed Value : 1/100
Aperture Value : 3.5
ISO : 3200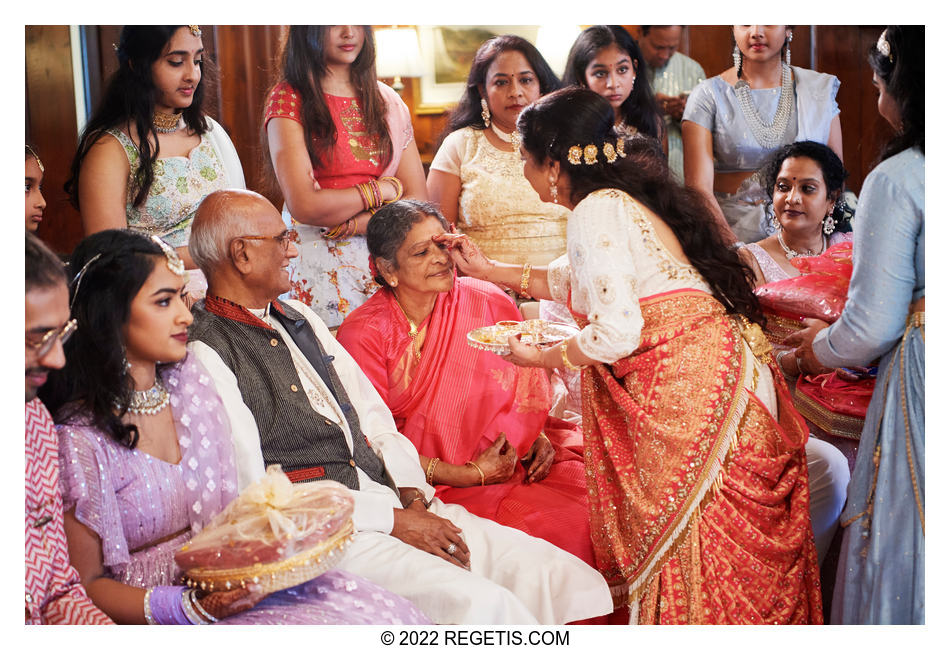 Kavya and Anuj's Telugu Wedding in Virginia
NIKON D5
Shutter Speed Value : 1/100
Aperture Value : 2.8
ISO : 3200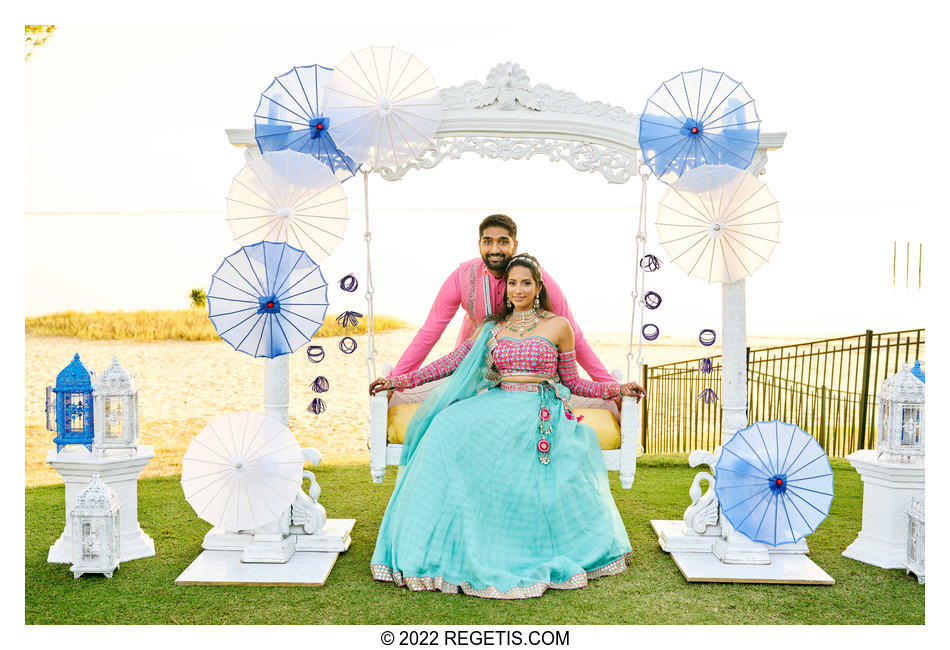 Kavya and Anuj's Telugu Wedding in Virginia
ILCE-1
Shutter Speed Value : 1/125
Aperture Value : 4.5
ISO : 200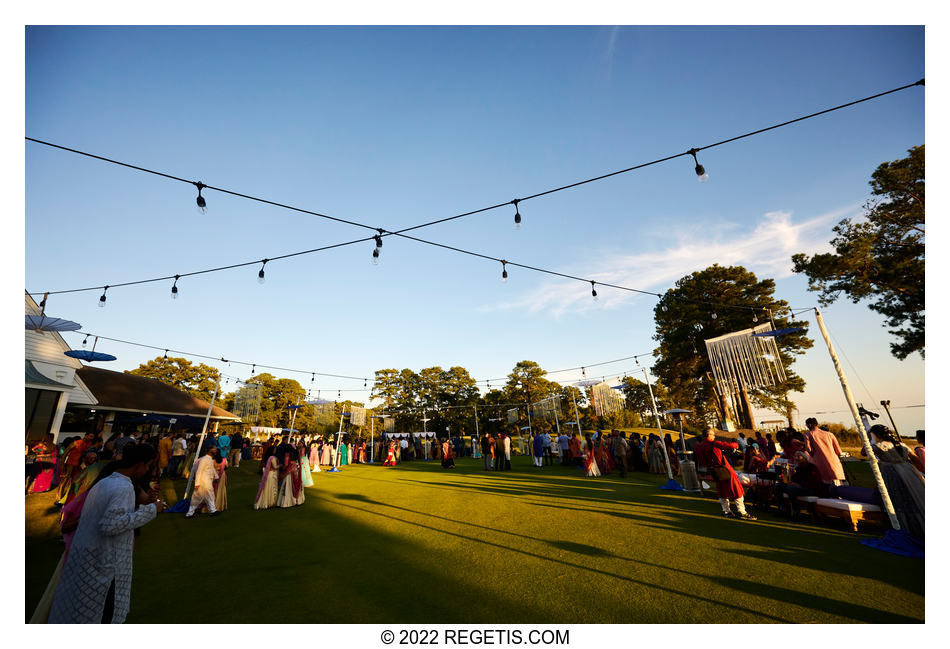 Kavya and Anuj's Telugu Wedding in Virginia
NIKON Z 6_2
Shutter Speed Value : 1/1600
Aperture Value : 5.6
ISO : 640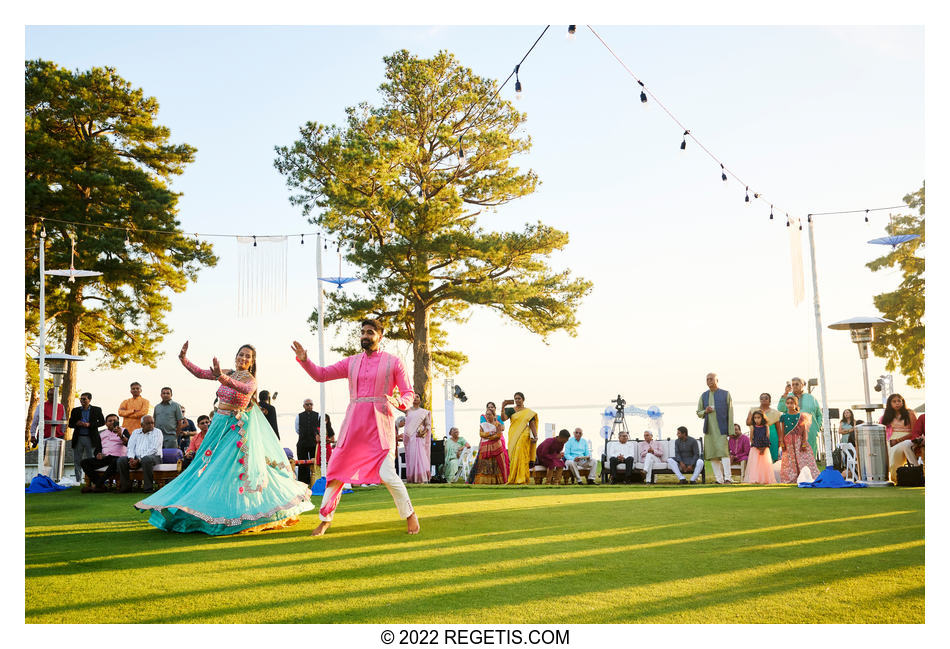 Kavya and Anuj's Telugu Wedding in Virginia
NIKON Z 6_2
Shutter Speed Value : 1/640
Aperture Value : 5.6
ISO : 640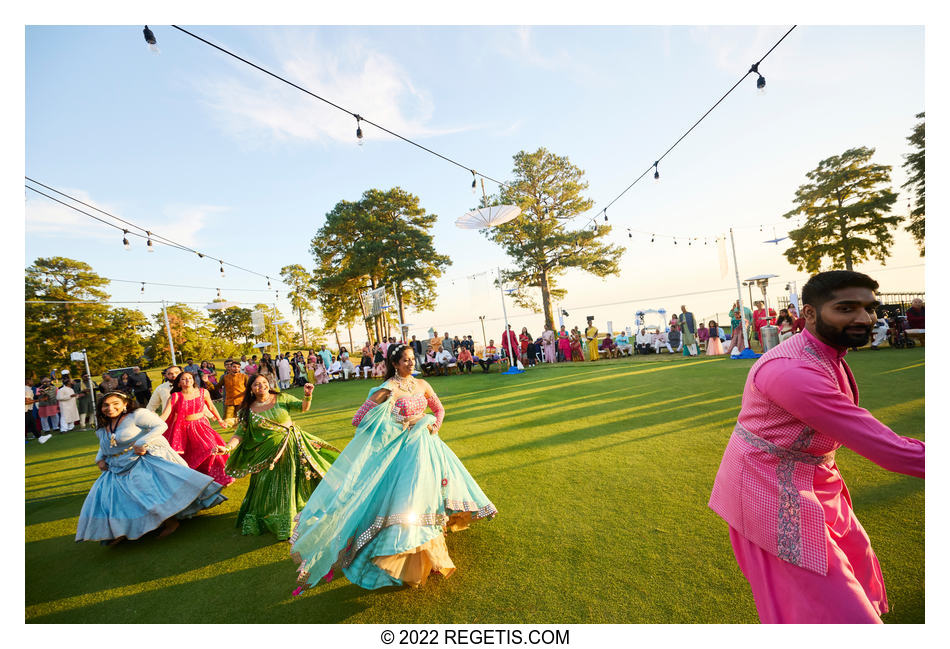 Kavya and Anuj's Telugu Wedding in Virginia
NIKON Z 6_2
Shutter Speed Value : 1/640
Aperture Value : 5.6
ISO : 640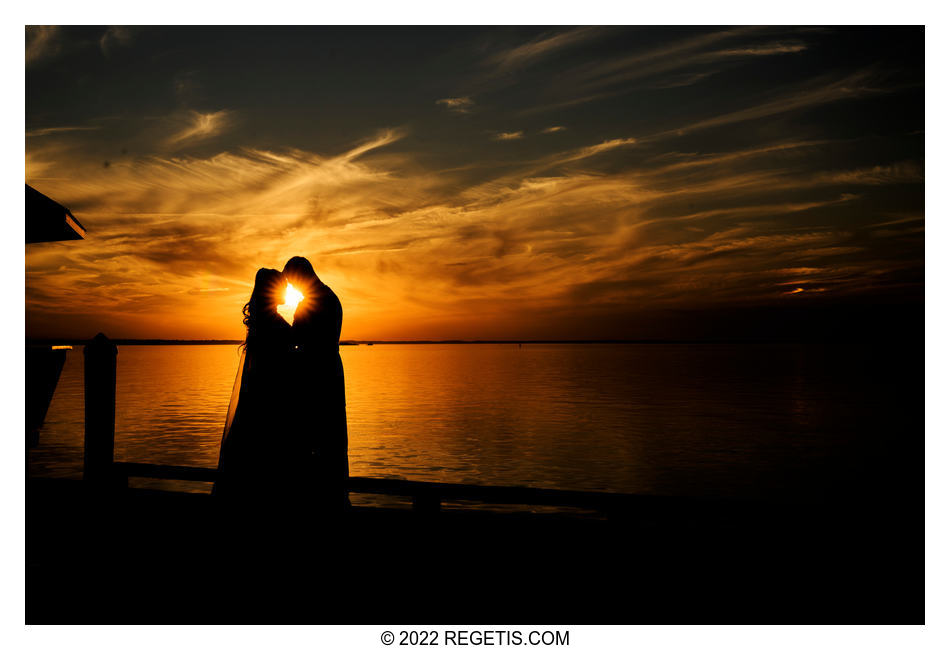 Kavya and Anuj's Telugu Wedding in Virginia
ILCE-1
Shutter Speed Value : 1/250
Aperture Value : 16.0
ISO : 200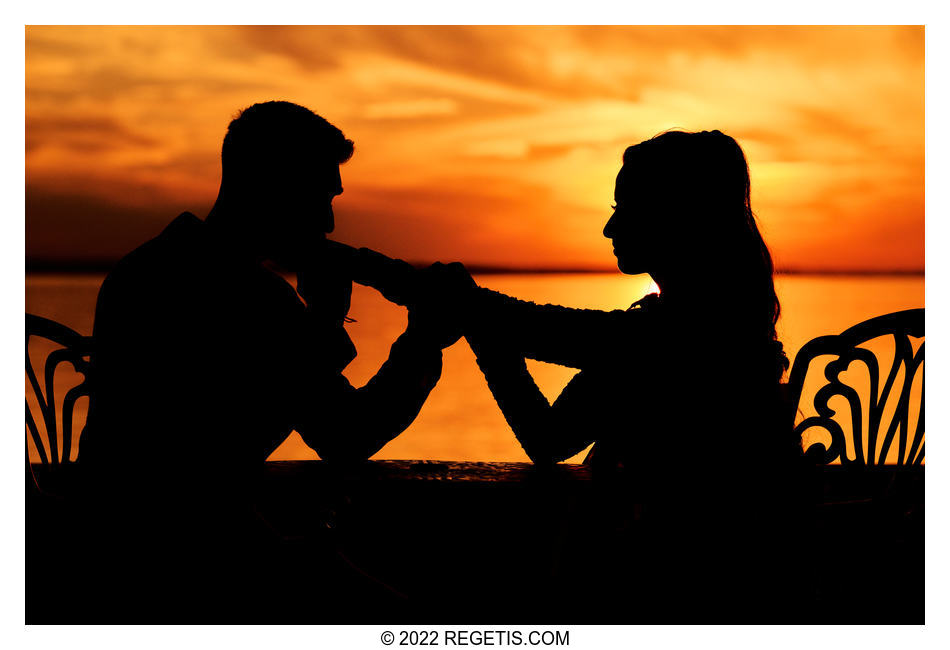 Kavya and Anuj's Telugu Wedding in Virginia
NIKON Z 9
Shutter Speed Value : 1/10000
Aperture Value : 5.6
ISO : 1600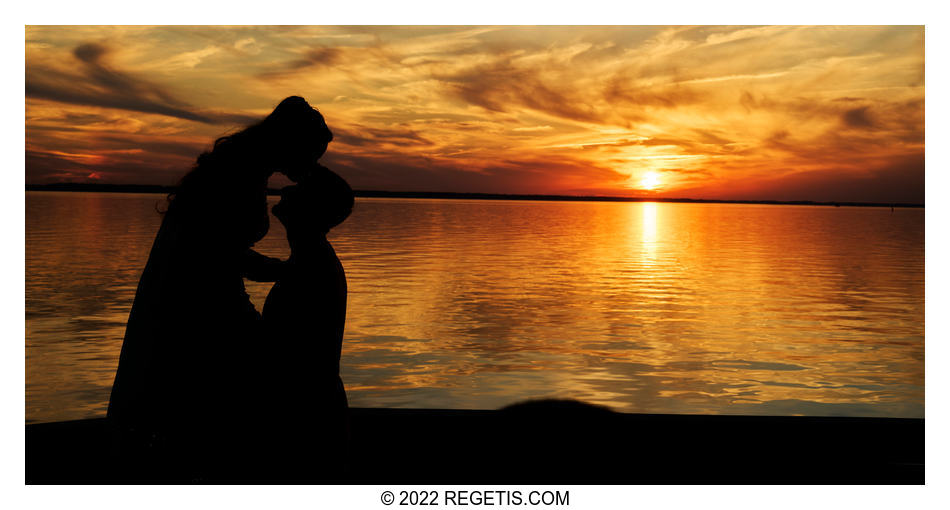 Kavya and Anuj's Telugu Wedding in Virginia
ILCE-1
Shutter Speed Value : 1/250
Aperture Value : 9.0
ISO : 200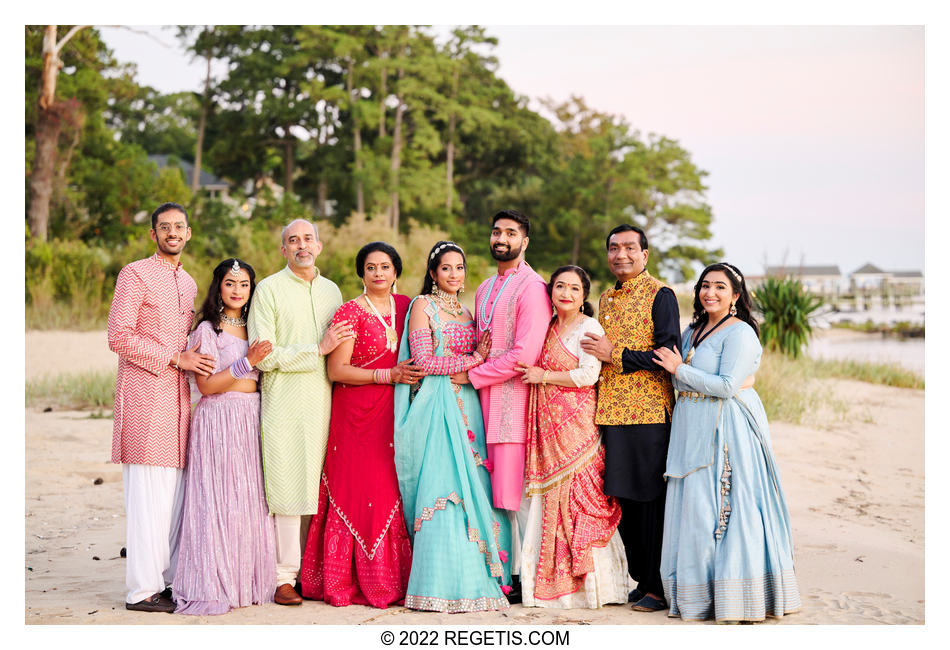 Kavya and Anuj's Telugu Wedding in Virginia
NIKON Z 9
Shutter Speed Value : 1/125
Aperture Value : 3.2
ISO : 2000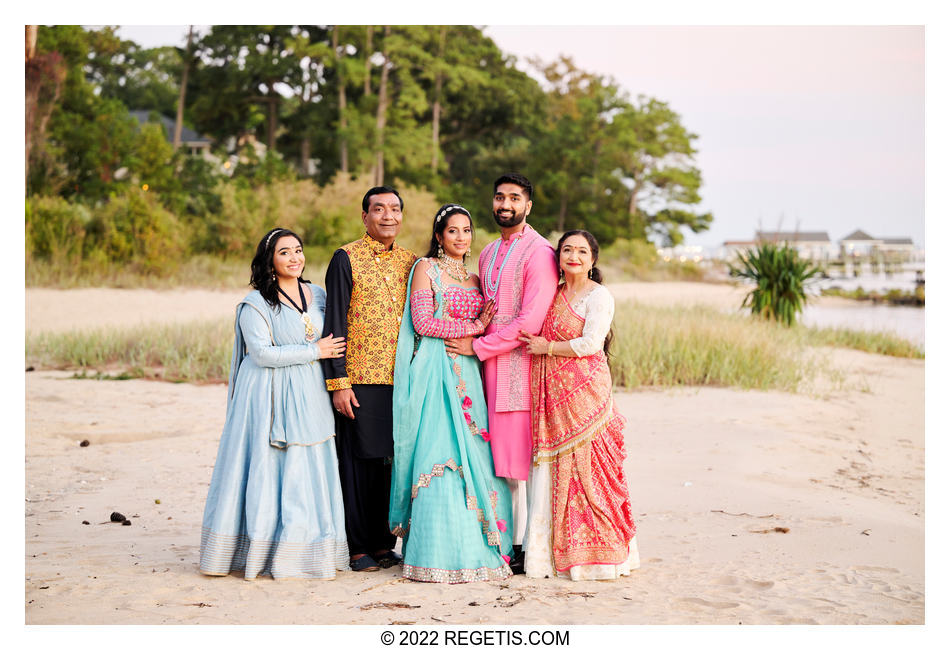 Kavya and Anuj's Telugu Wedding in Virginia
NIKON Z 9
Shutter Speed Value : 1/125
Aperture Value : 3.2
ISO : 2000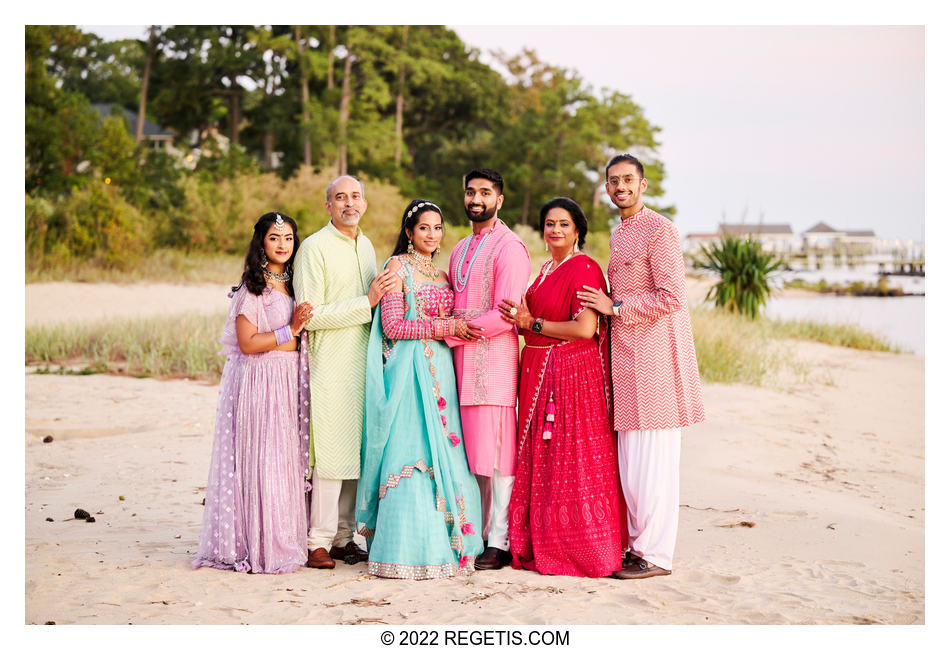 Kavya and Anuj's Telugu Wedding in Virginia
NIKON Z 9
Shutter Speed Value : 1/125
Aperture Value : 3.2
ISO : 2000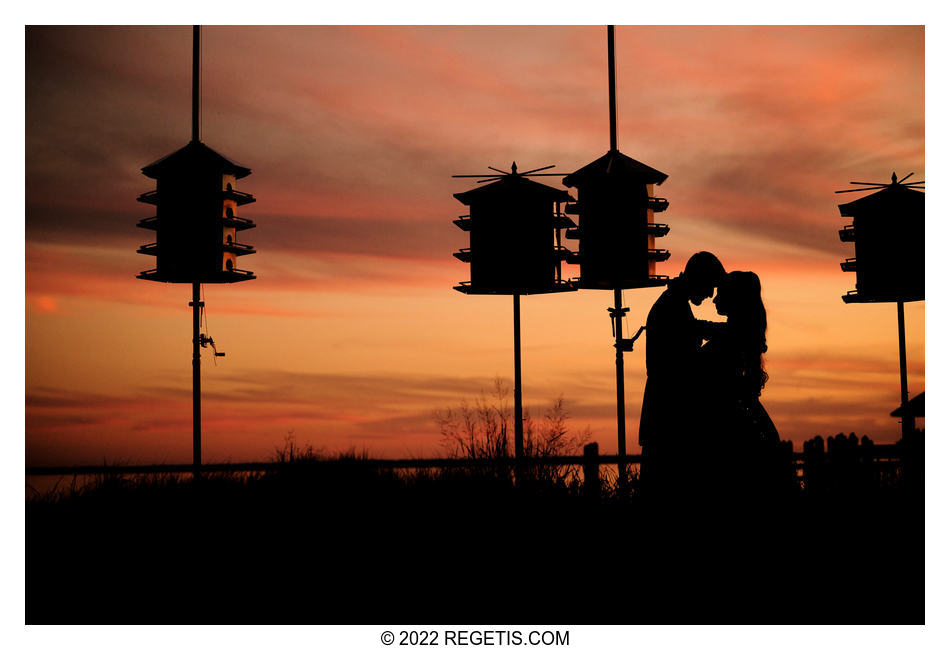 Kavya and Anuj's Telugu Wedding in Virginia
NIKON Z 9
Shutter Speed Value : 1/1600
Aperture Value : 3.2
ISO : 2000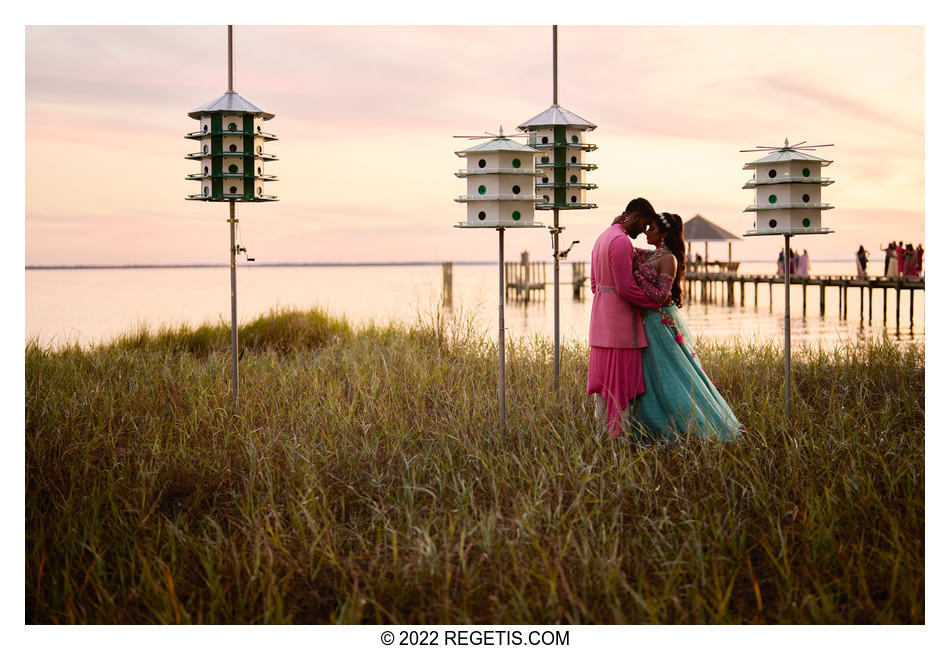 Kavya and Anuj's Telugu Wedding in Virginia
ILCE-1
Shutter Speed Value : 1/125
Aperture Value : 1.4
ISO : 320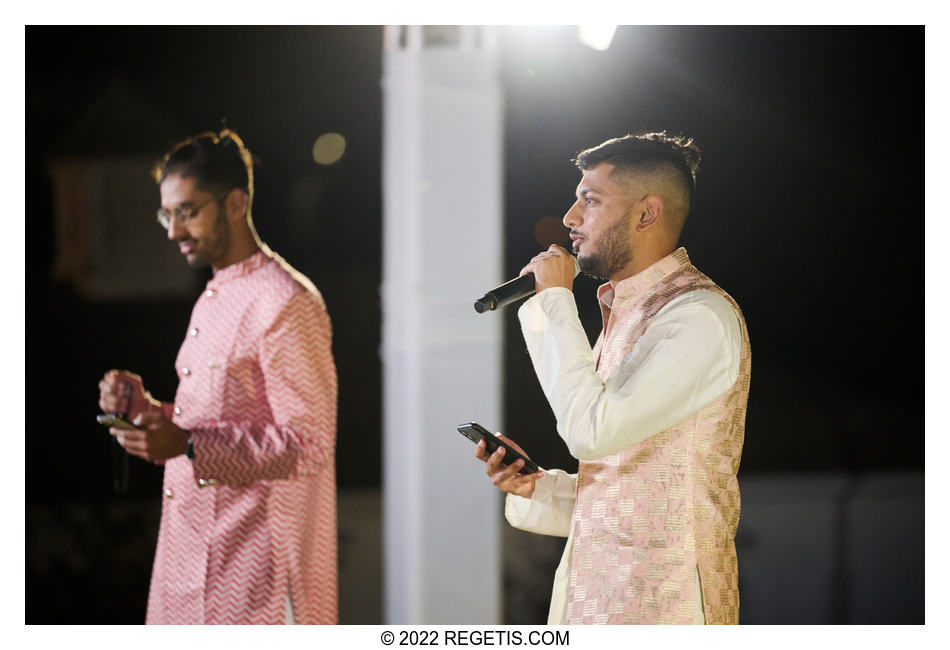 Kavya and Anuj's Telugu Wedding in Virginia
NIKON Z 9
Shutter Speed Value : 1/60
Aperture Value : 2.8
ISO : 2000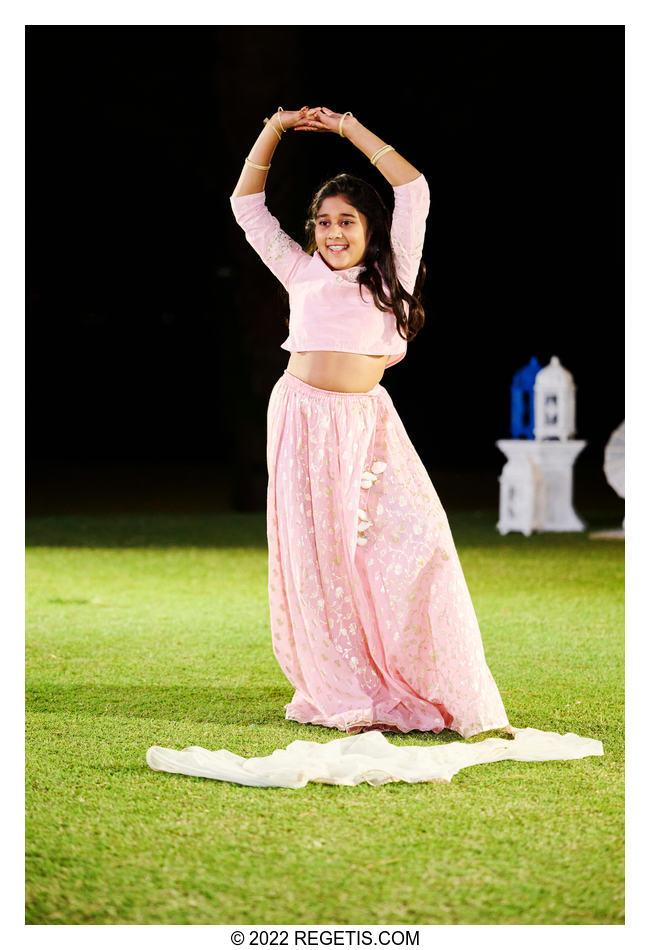 Kavya and Anuj's Telugu Wedding in Virginia
NIKON Z 9
Shutter Speed Value : 1/80
Aperture Value : 2.8
ISO : 3200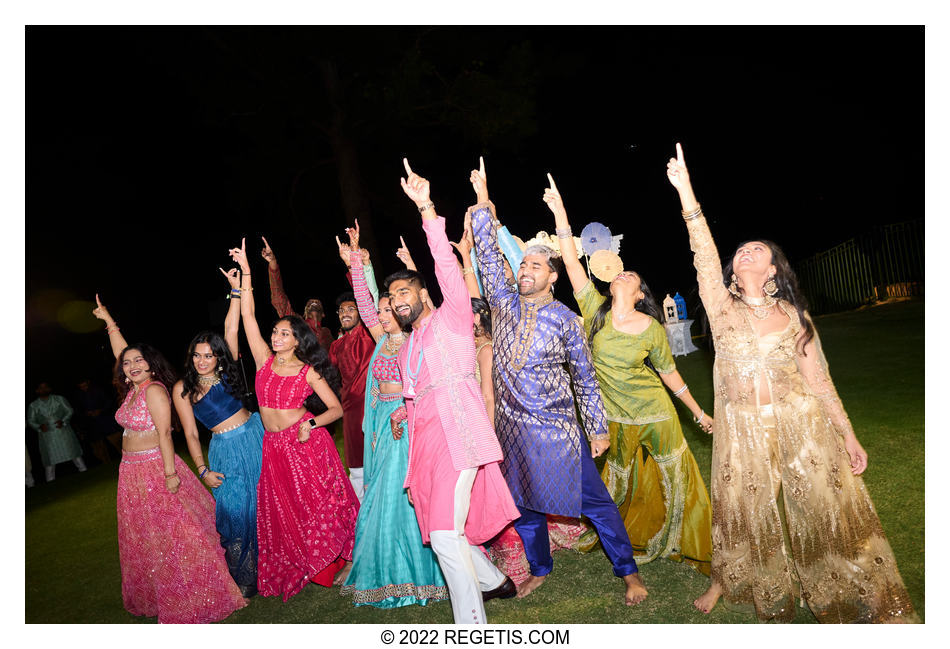 Kavya and Anuj's Telugu Wedding in Virginia
NIKON Z 6_2
Shutter Speed Value : 1/125
Aperture Value : 4.0
ISO : 3200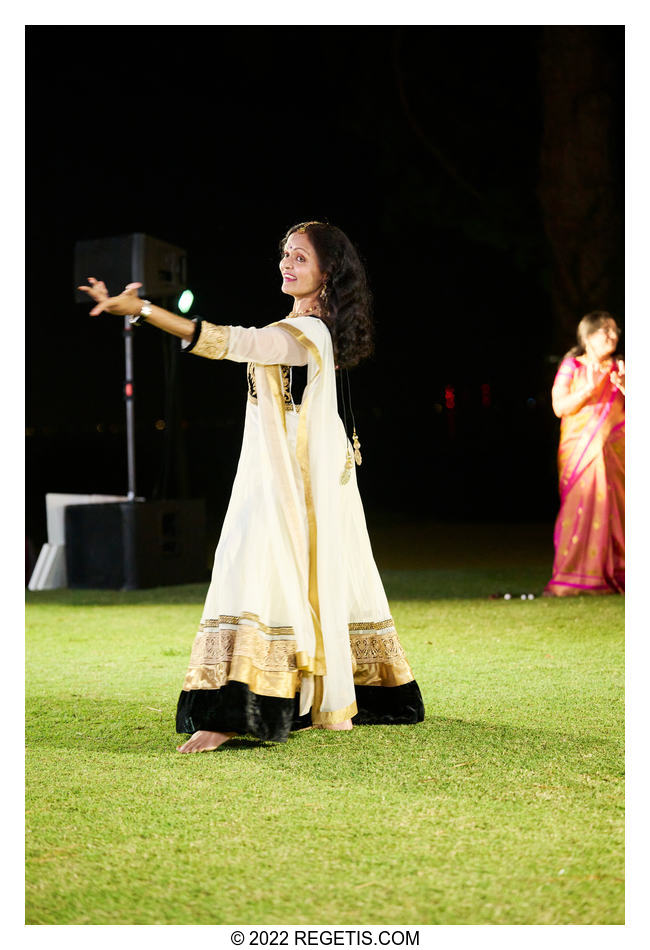 Kavya and Anuj's Telugu Wedding in Virginia
NIKON Z 9
Shutter Speed Value : 1/80
Aperture Value : 2.8
ISO : 3200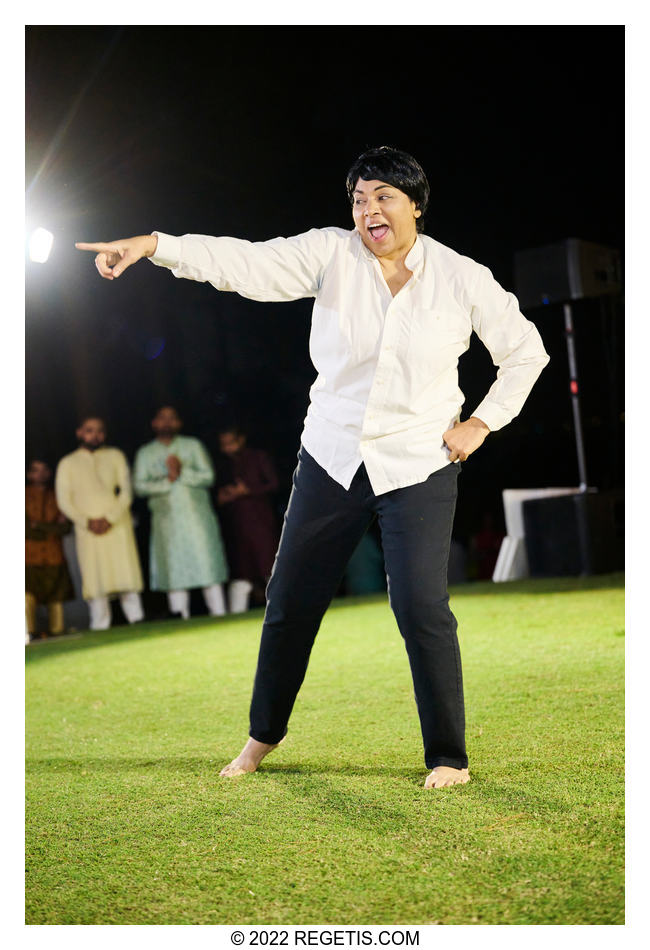 Kavya and Anuj's Telugu Wedding in Virginia
NIKON Z 9
Shutter Speed Value : 1/80
Aperture Value : 2.8
ISO : 3200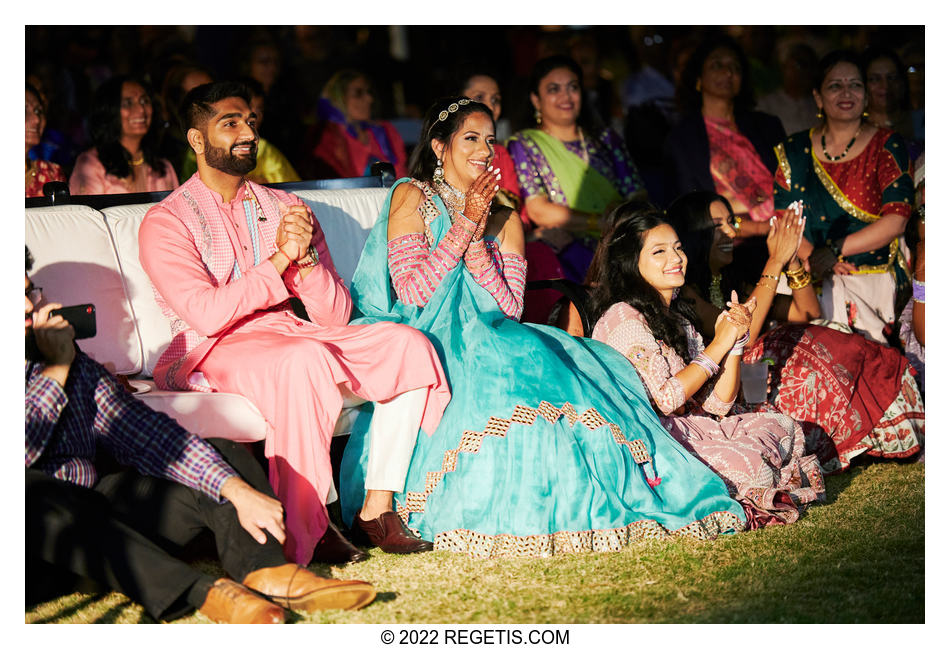 Kavya and Anuj's Telugu Wedding in Virginia
NIKON Z 6
Shutter Speed Value : 1/400
Aperture Value : 2.8
ISO : 3200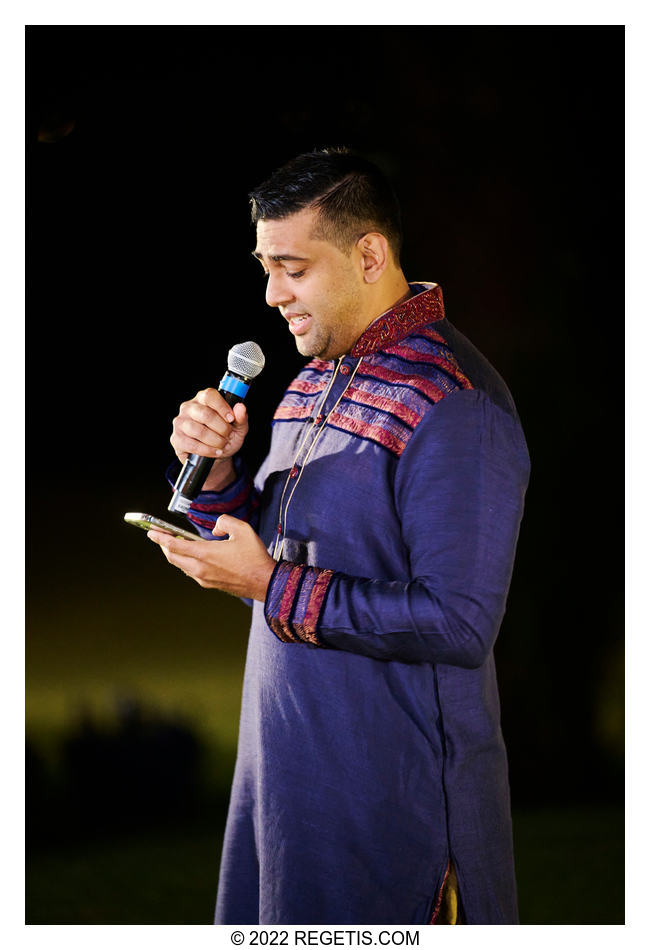 Kavya and Anuj's Telugu Wedding in Virginia
NIKON Z 9
Shutter Speed Value : 1/60
Aperture Value : 2.8
ISO : 3200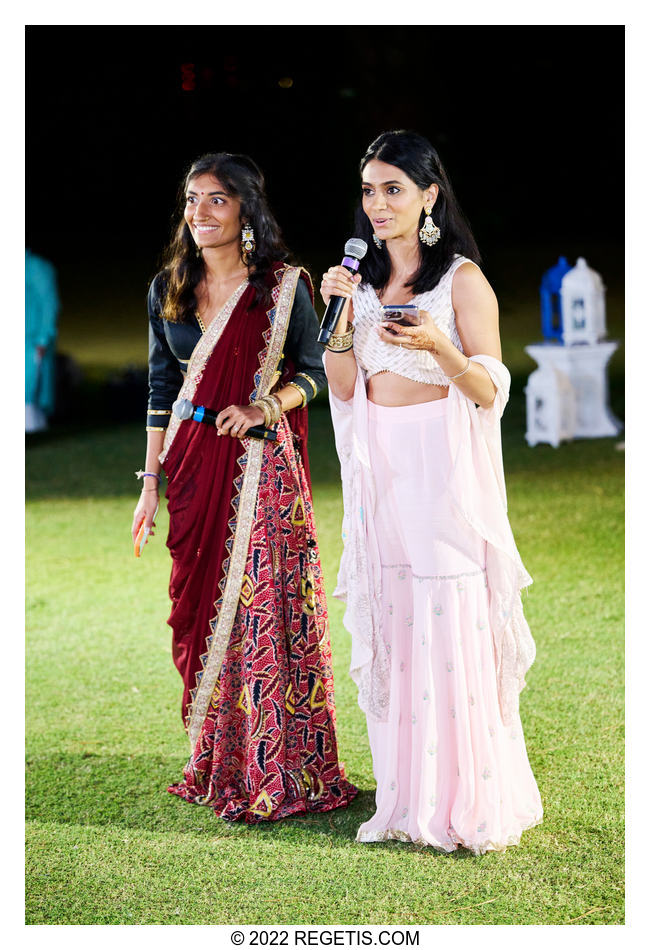 Kavya and Anuj's Telugu Wedding in Virginia
NIKON Z 9
Shutter Speed Value : 1/60
Aperture Value : 2.8
ISO : 3200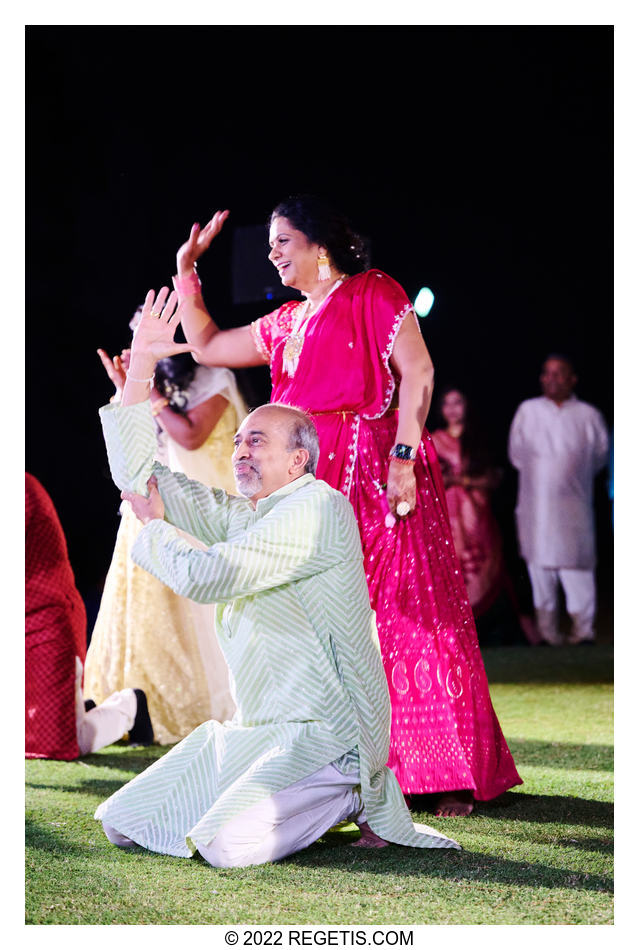 Kavya and Anuj's Telugu Wedding in Virginia
NIKON Z 9
Shutter Speed Value : 1/60
Aperture Value : 2.8
ISO : 3200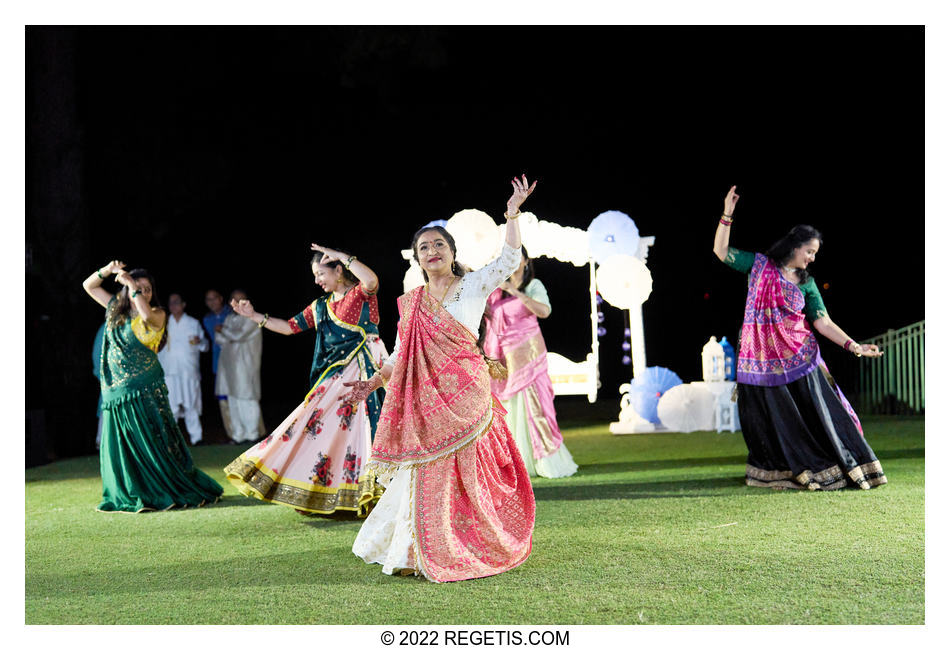 Kavya and Anuj's Telugu Wedding in Virginia
ILCE-1
Shutter Speed Value : 1/250
Aperture Value : 2.0
ISO : 1250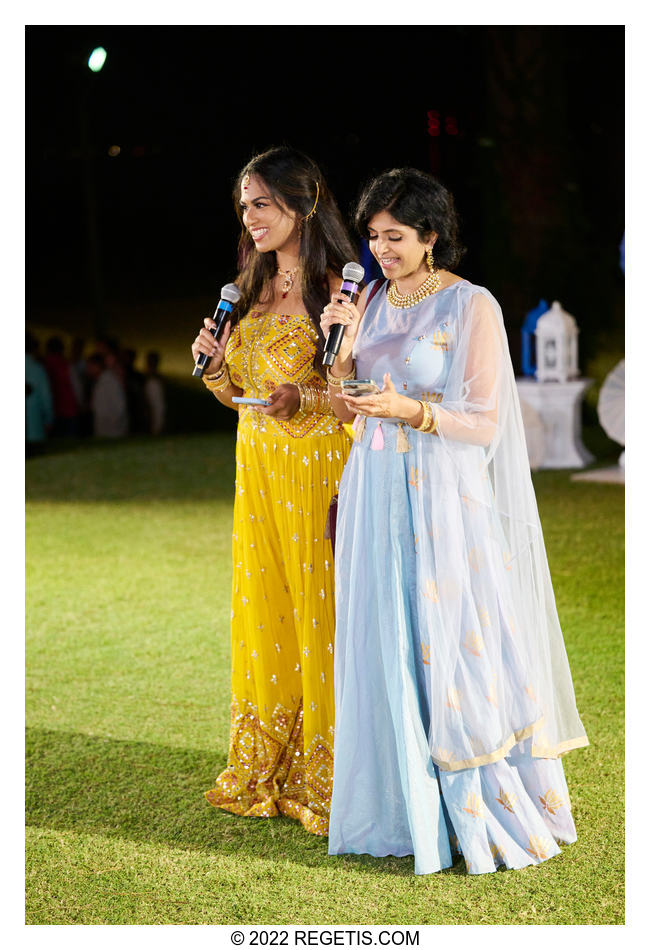 Kavya and Anuj's Telugu Wedding in Virginia
NIKON Z 9
Shutter Speed Value : 1/80
Aperture Value : 2.8
ISO : 3200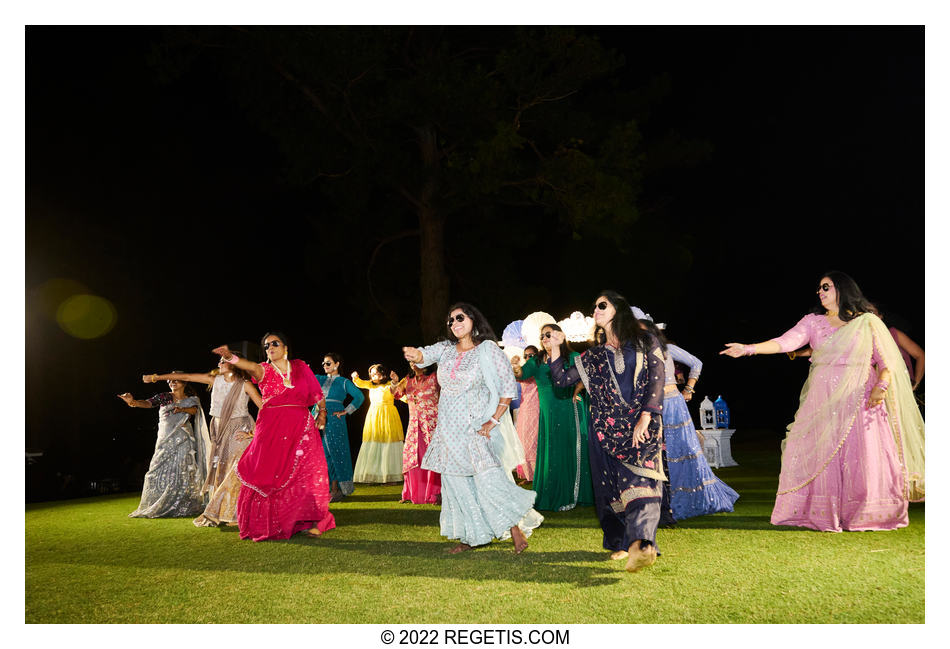 Kavya and Anuj's Telugu Wedding in Virginia
NIKON Z 6_2
Shutter Speed Value : 1/60
Aperture Value : 4.0
ISO : 3200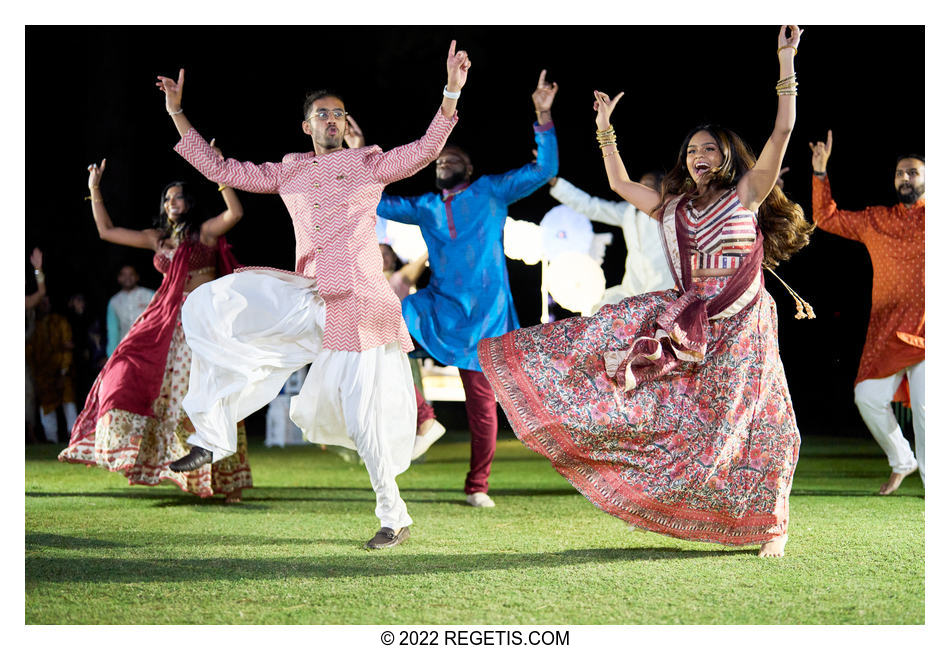 Kavya and Anuj's Telugu Wedding in Virginia
ILCE-1
Shutter Speed Value : 1/320
Aperture Value : 1.4
ISO : 1250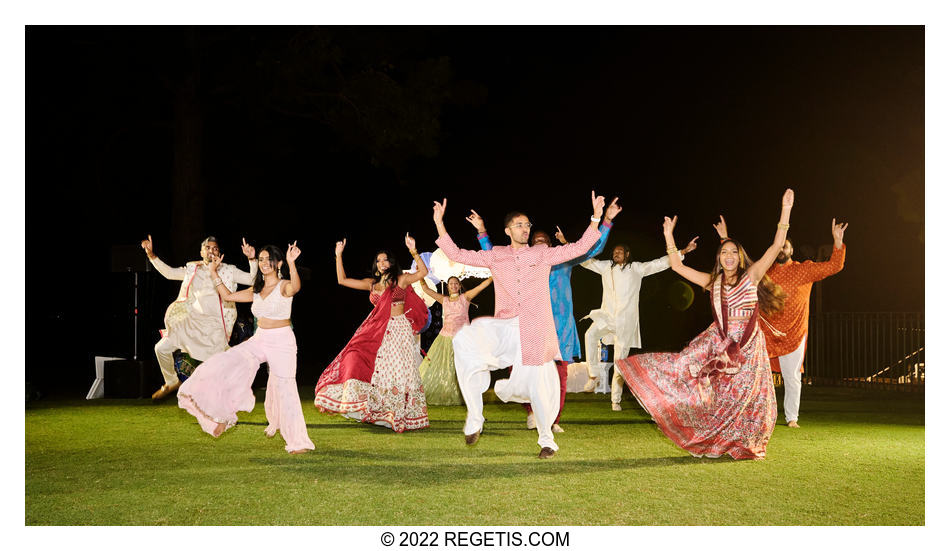 Kavya and Anuj's Telugu Wedding in Virginia
NIKON Z 6_2
Shutter Speed Value : 1/60
Aperture Value : 4.0
ISO : 3200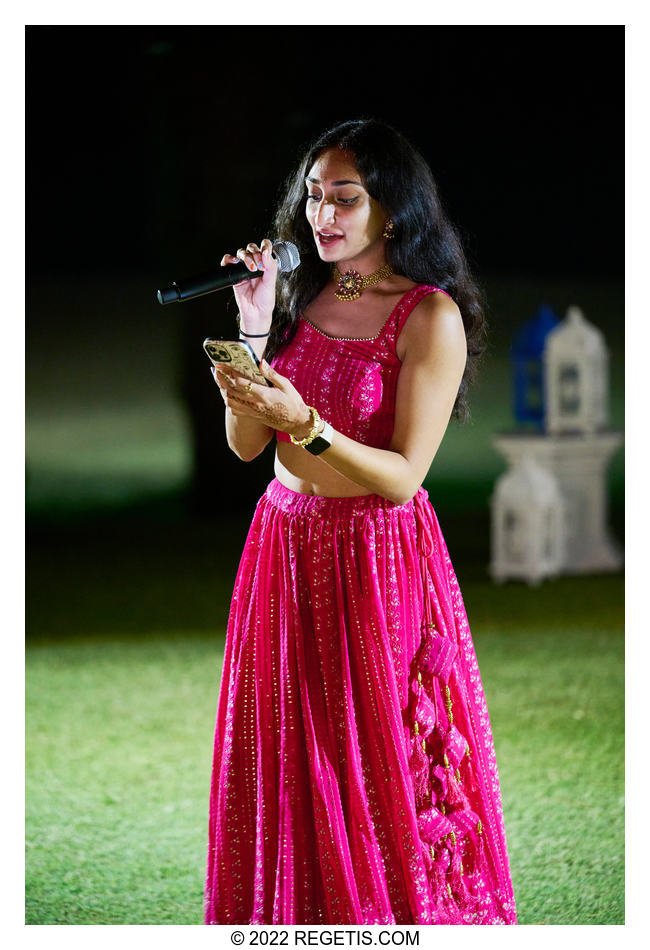 Kavya and Anuj's Telugu Wedding in Virginia
NIKON Z 9
Shutter Speed Value : 1/60
Aperture Value : 2.8
ISO : 3200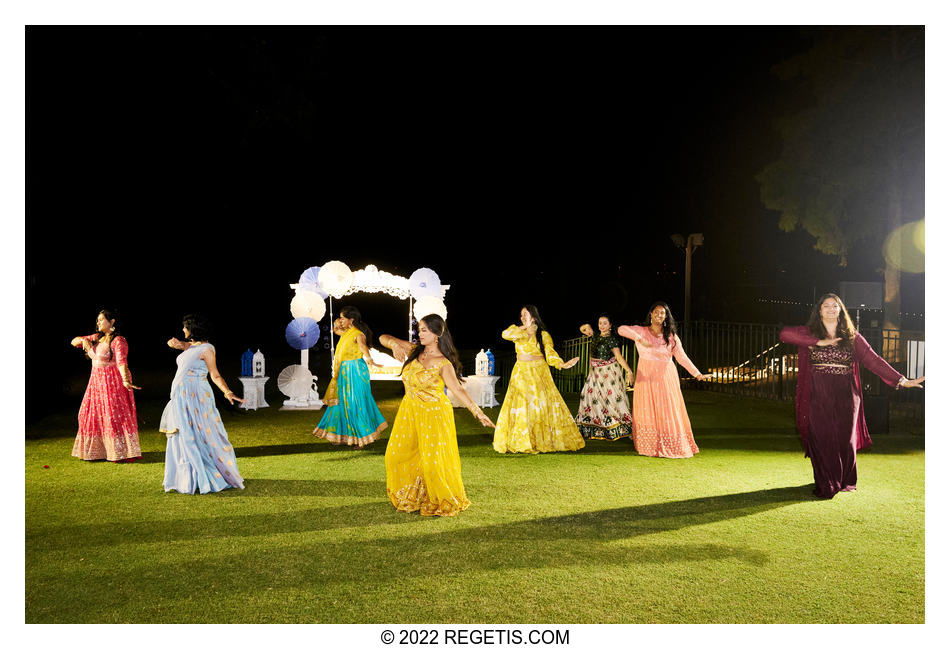 Kavya and Anuj's Telugu Wedding in Virginia
NIKON Z 6_2
Shutter Speed Value : 1/60
Aperture Value : 4.0
ISO : 3200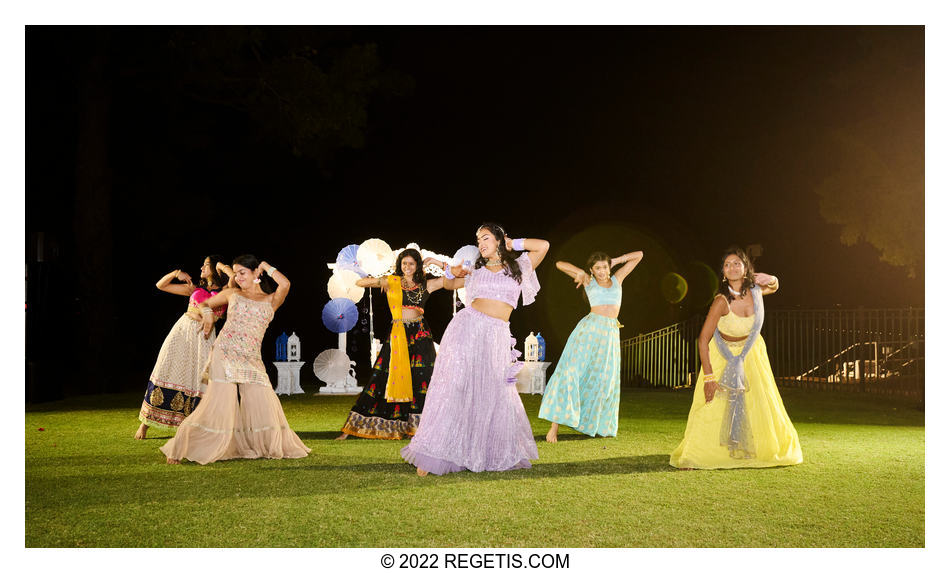 Kavya and Anuj's Telugu Wedding in Virginia
NIKON Z 6_2
Shutter Speed Value : 1/60
Aperture Value : 4.0
ISO : 3200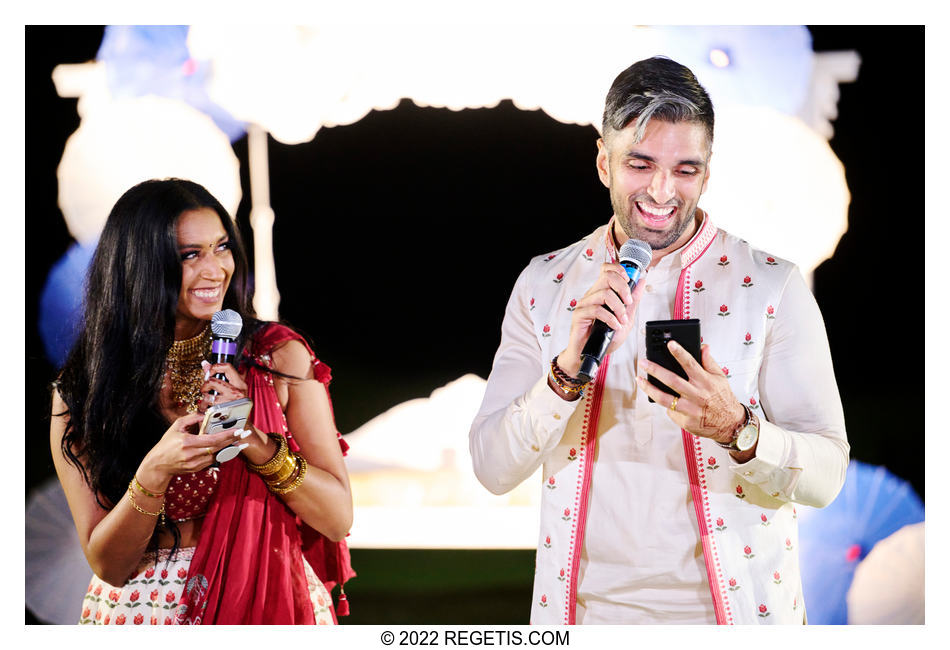 Kavya and Anuj's Telugu Wedding in Virginia
NIKON Z 9
Shutter Speed Value : 1/60
Aperture Value : 2.8
ISO : 6400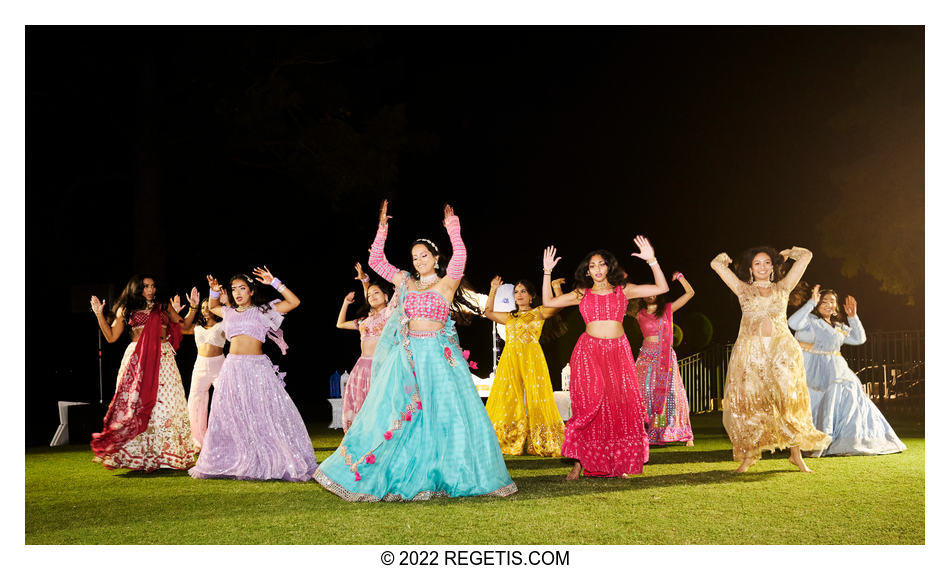 Kavya and Anuj's Telugu Wedding in Virginia
NIKON Z 6_2
Shutter Speed Value : 1/60
Aperture Value : 4.0
ISO : 3200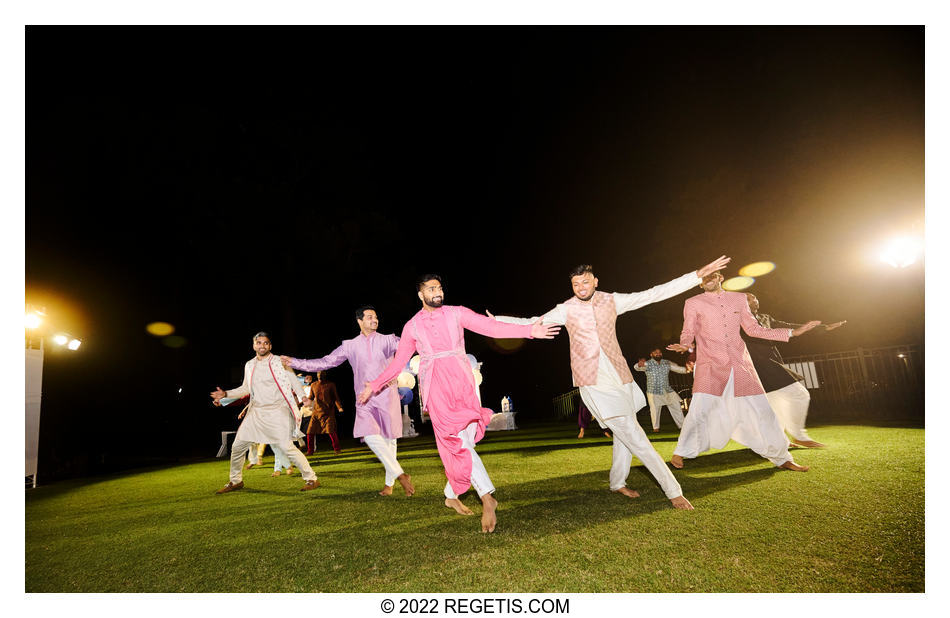 Kavya and Anuj's Telugu Wedding in Virginia
NIKON Z 6_2
Shutter Speed Value : 1/60
Aperture Value : 4.0
ISO : 3200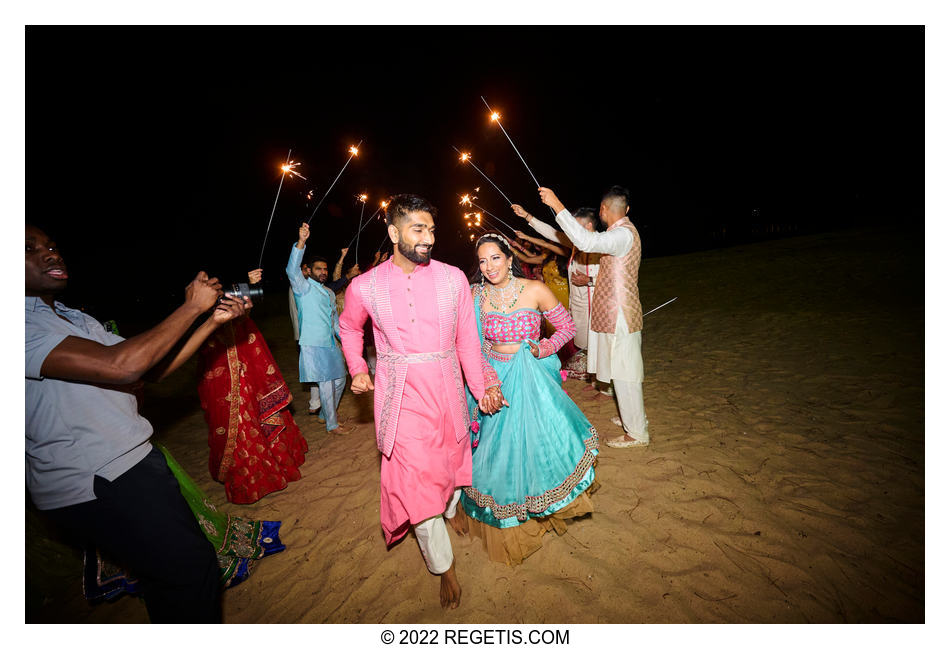 Kavya and Anuj's Telugu Wedding in Virginia
NIKON Z 6_2
Shutter Speed Value : 1/60
Aperture Value : 4.0
ISO : 10000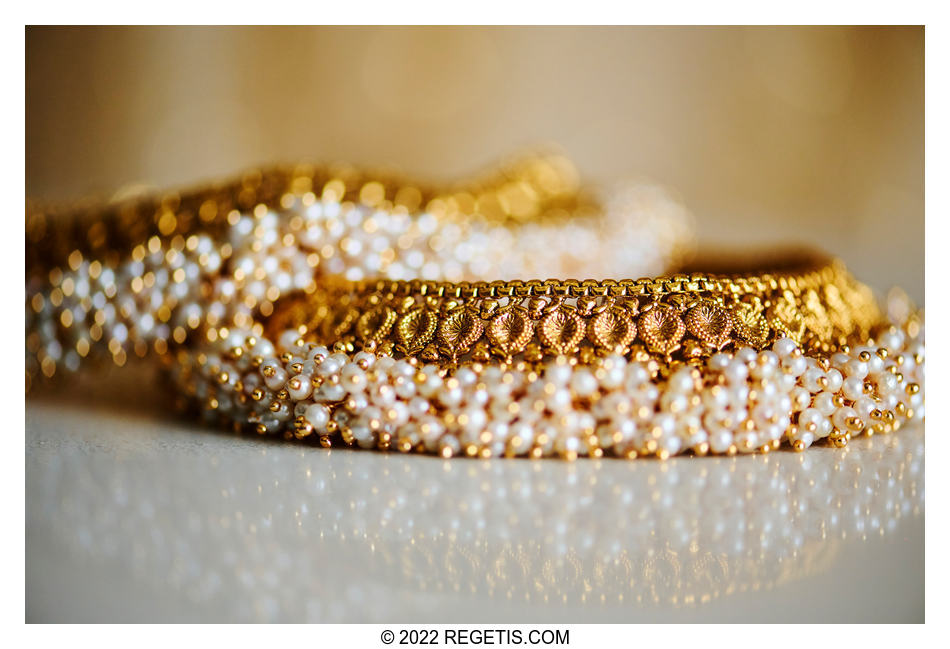 Kavya and Anuj's Telugu Wedding in Virginia
NIKON Z 6_2
Shutter Speed Value : 1/800
Aperture Value : 4.0
ISO : 1600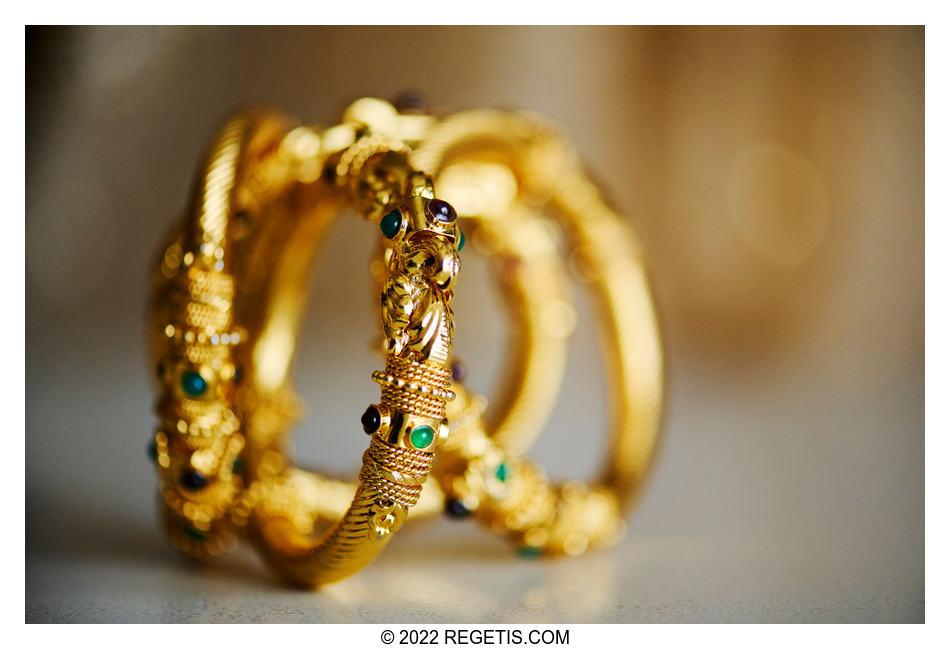 Kavya and Anuj's Telugu Wedding in Virginia
NIKON Z 6_2
Shutter Speed Value : 1/1000
Aperture Value : 4.0
ISO : 1600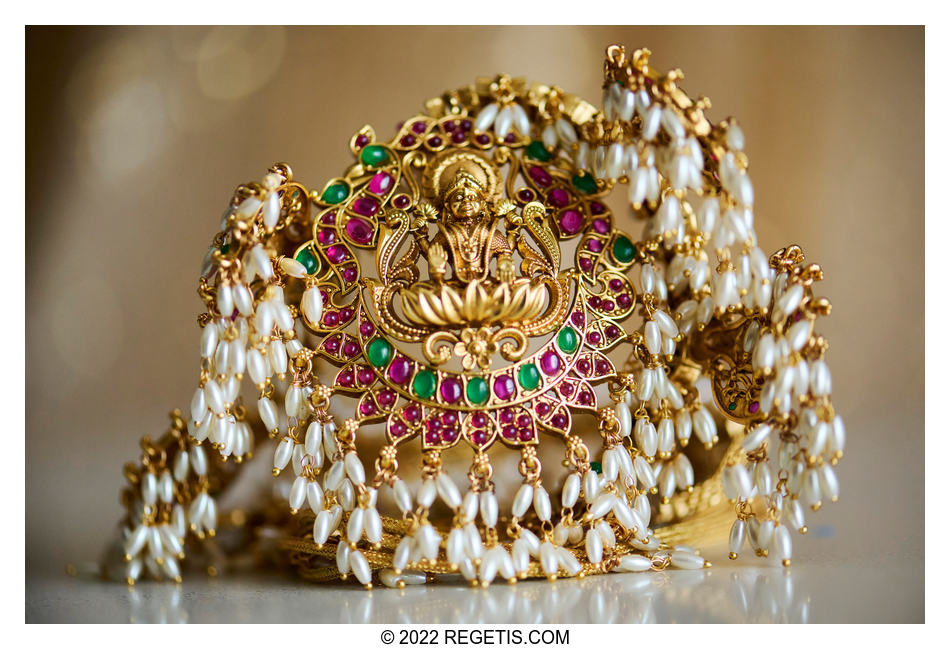 Kavya and Anuj's Telugu Wedding in Virginia
NIKON Z 6_2
Shutter Speed Value : 1/1000
Aperture Value : 4.0
ISO : 1600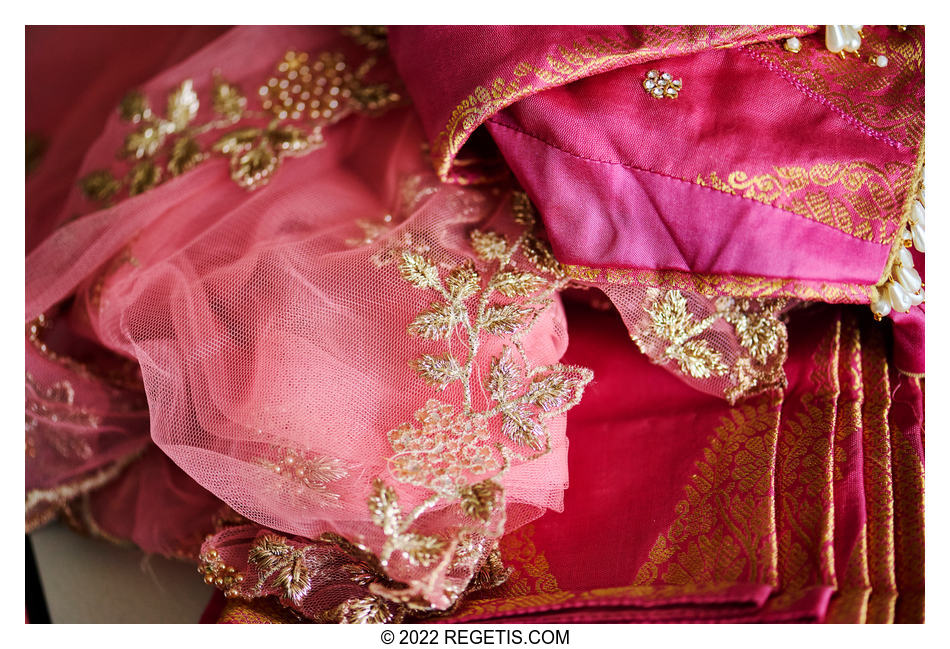 Kavya and Anuj's Telugu Wedding in Virginia
NIKON Z 6_2
Shutter Speed Value : 1/640
Aperture Value : 4.0
ISO : 1600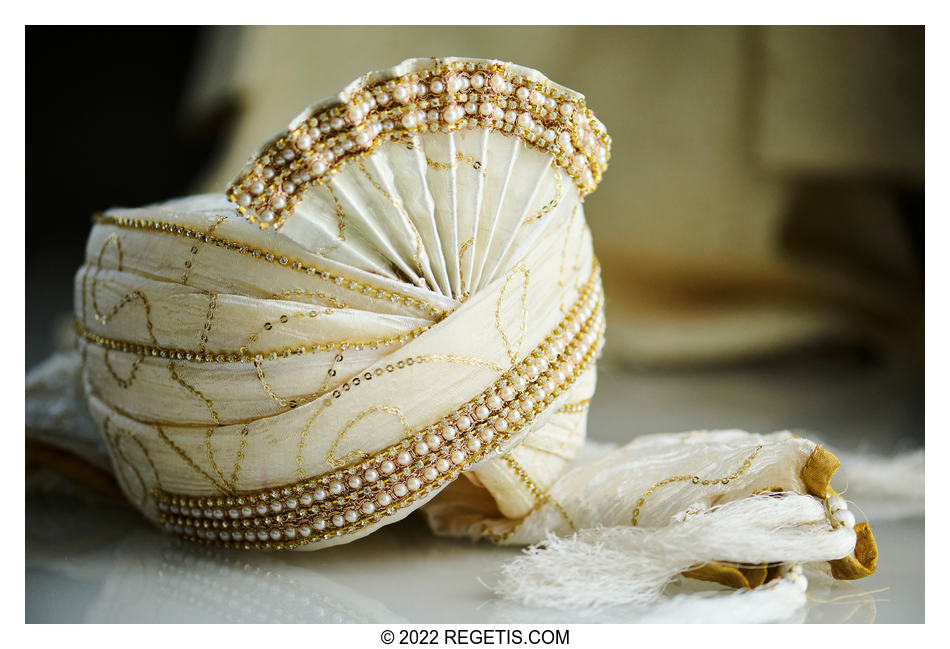 Kavya and Anuj's Telugu Wedding in Virginia
NIKON Z 6_2
Shutter Speed Value : 1/500
Aperture Value : 4.0
ISO : 1600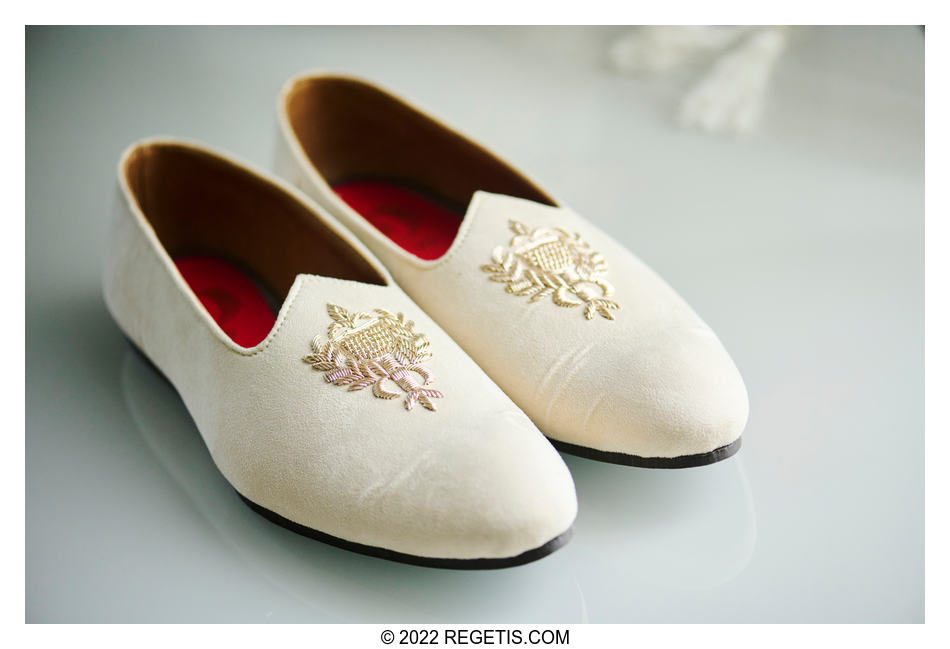 Kavya and Anuj's Telugu Wedding in Virginia
NIKON Z 6_2
Shutter Speed Value : 1/500
Aperture Value : 4.0
ISO : 1600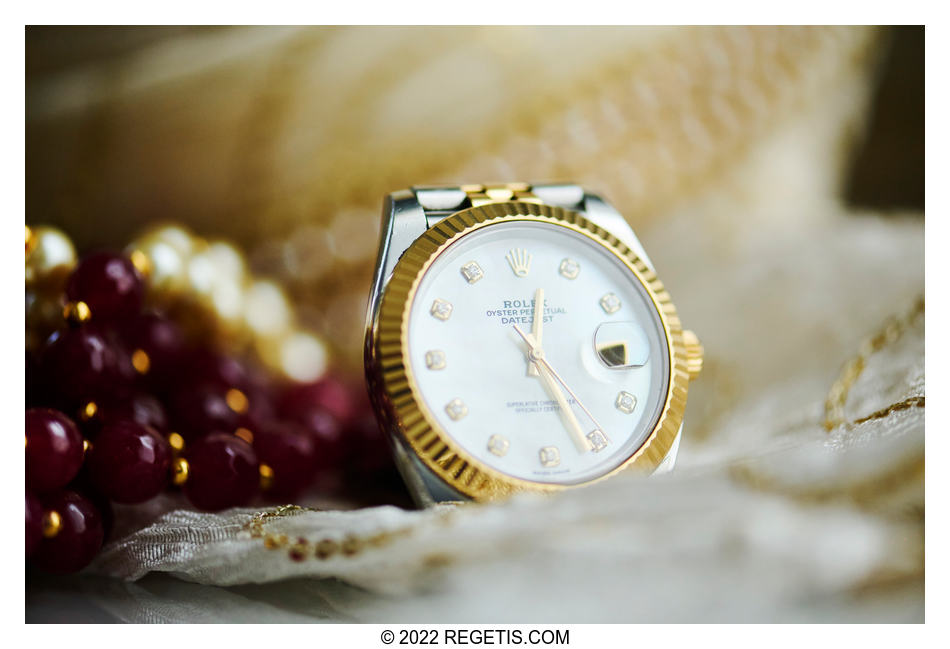 Kavya and Anuj's Telugu Wedding in Virginia
NIKON Z 6_2
Shutter Speed Value : 1/800
Aperture Value : 4.0
ISO : 1600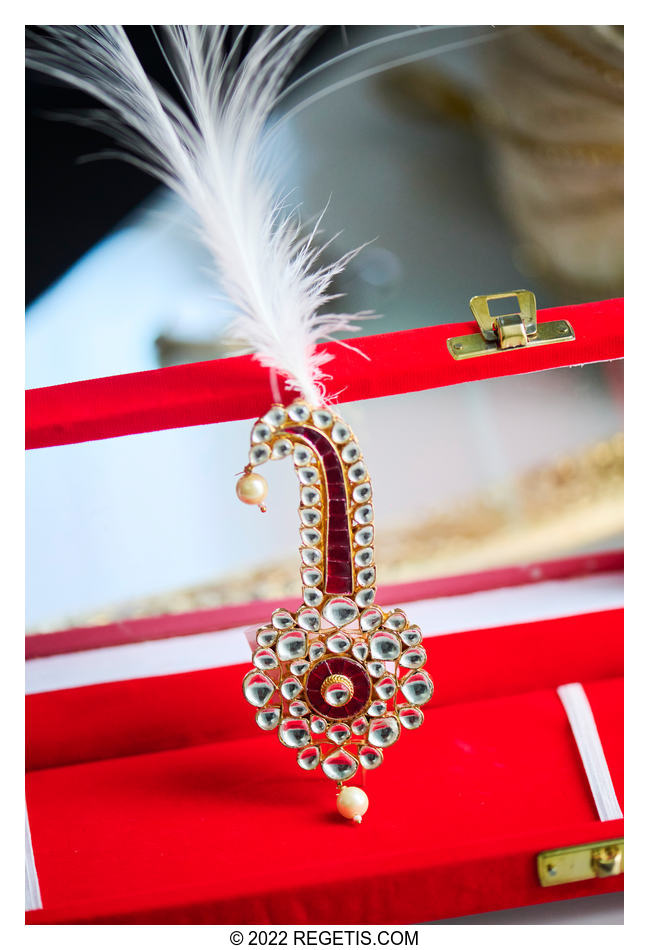 Kavya and Anuj's Telugu Wedding in Virginia
NIKON Z 6_2
Shutter Speed Value : 1/500
Aperture Value : 4.0
ISO : 1600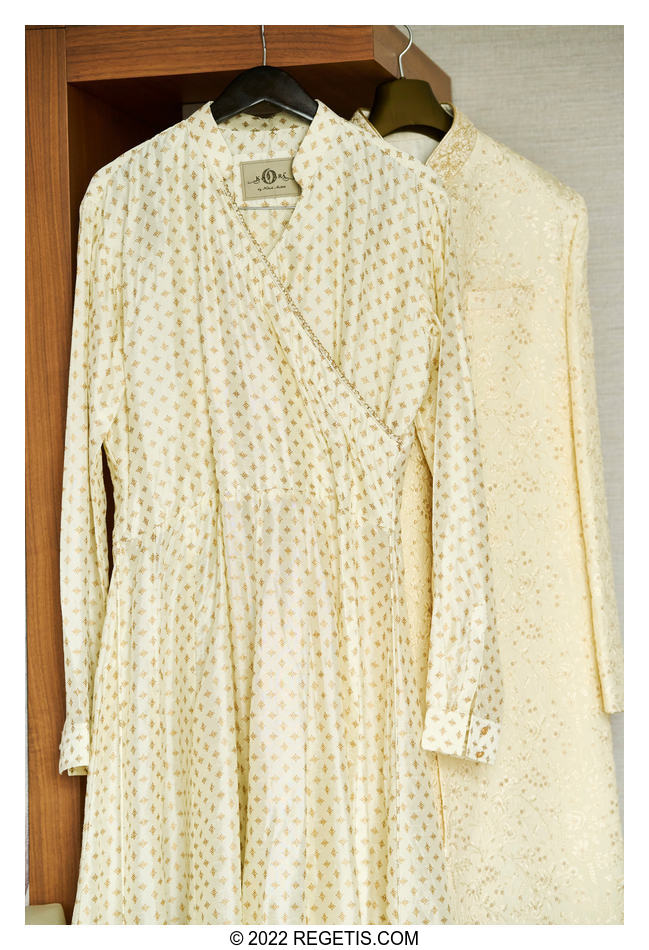 Kavya and Anuj's Telugu Wedding in Virginia
NIKON Z 6_2
Shutter Speed Value : 1/200
Aperture Value : 4.0
ISO : 1600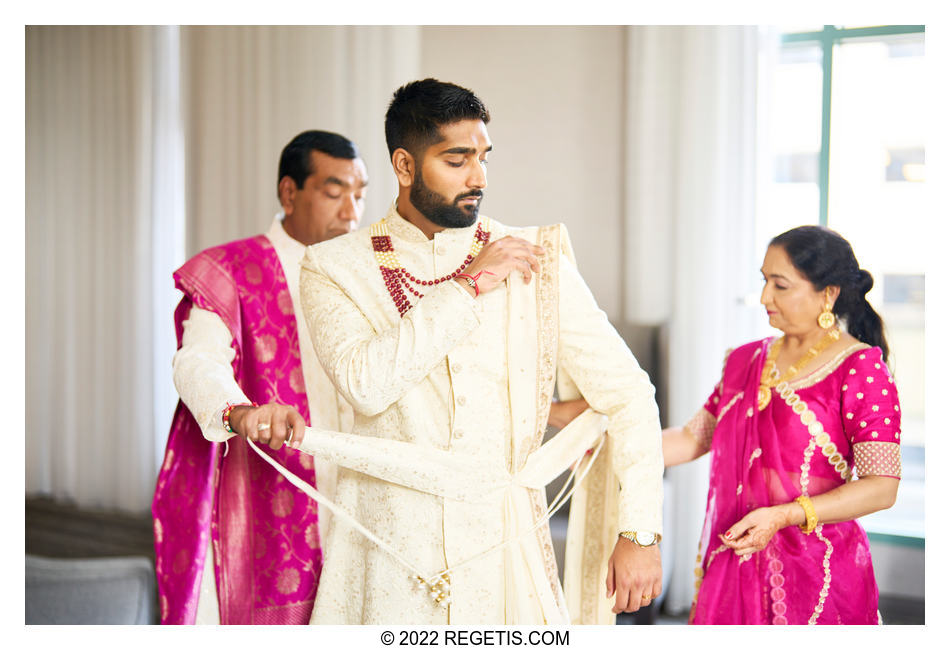 Kavya and Anuj's Telugu Wedding in Virginia
ILCE-1
Shutter Speed Value : 1/125
Aperture Value : 1.2
ISO : 200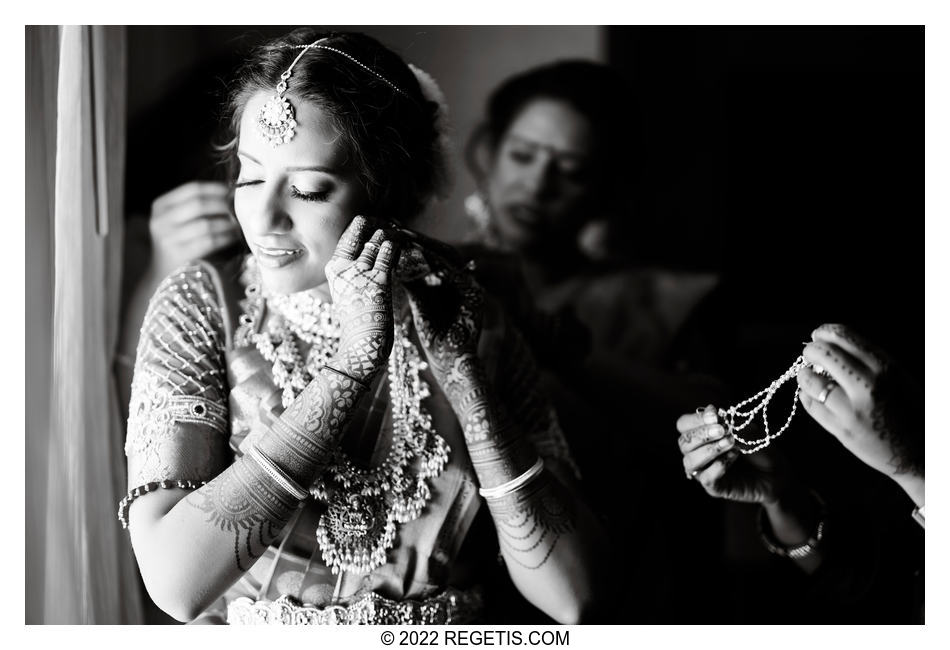 Kavya and Anuj's Telugu Wedding in Virginia
ILCE-1
Shutter Speed Value : 1/320
Aperture Value : 1.2
ISO : 200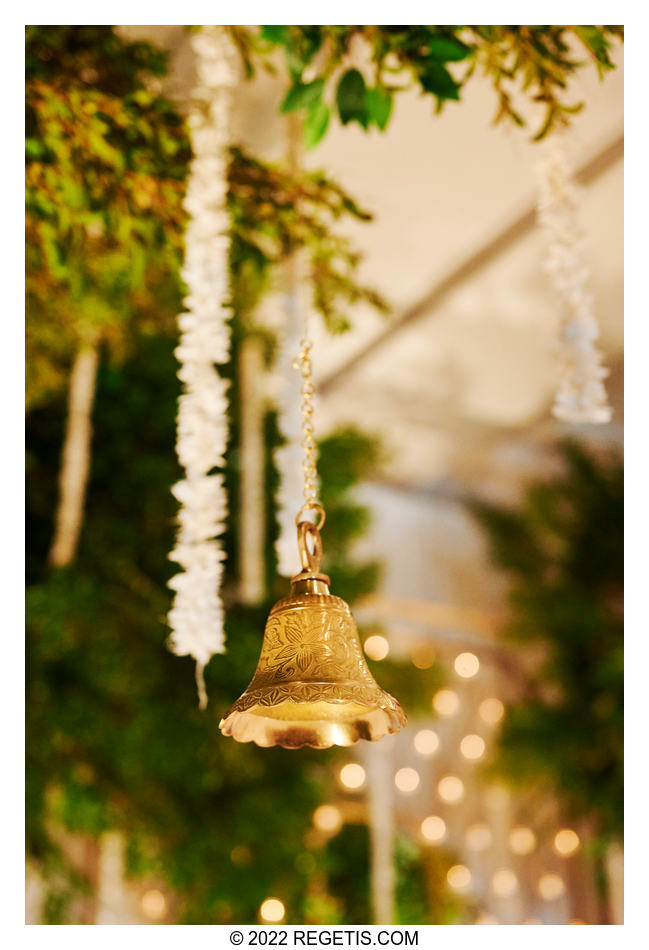 Kavya and Anuj's Telugu Wedding in Virginia
NIKON Z 6
Shutter Speed Value : 1/640
Aperture Value : 2.8
ISO : 3200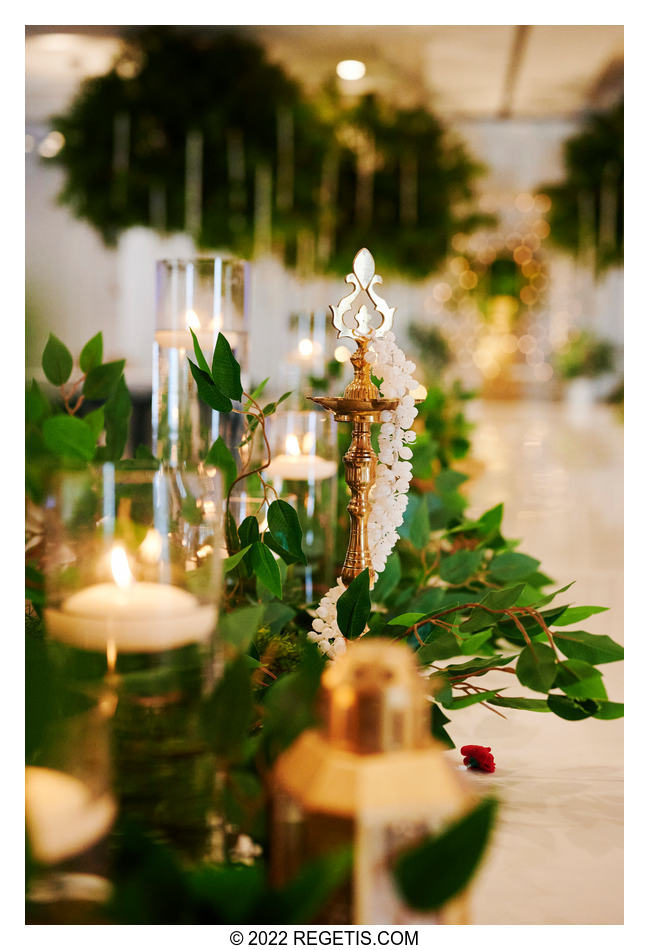 Kavya and Anuj's Telugu Wedding in Virginia
NIKON Z 6
Shutter Speed Value : 1/1000
Aperture Value : 2.8
ISO : 3200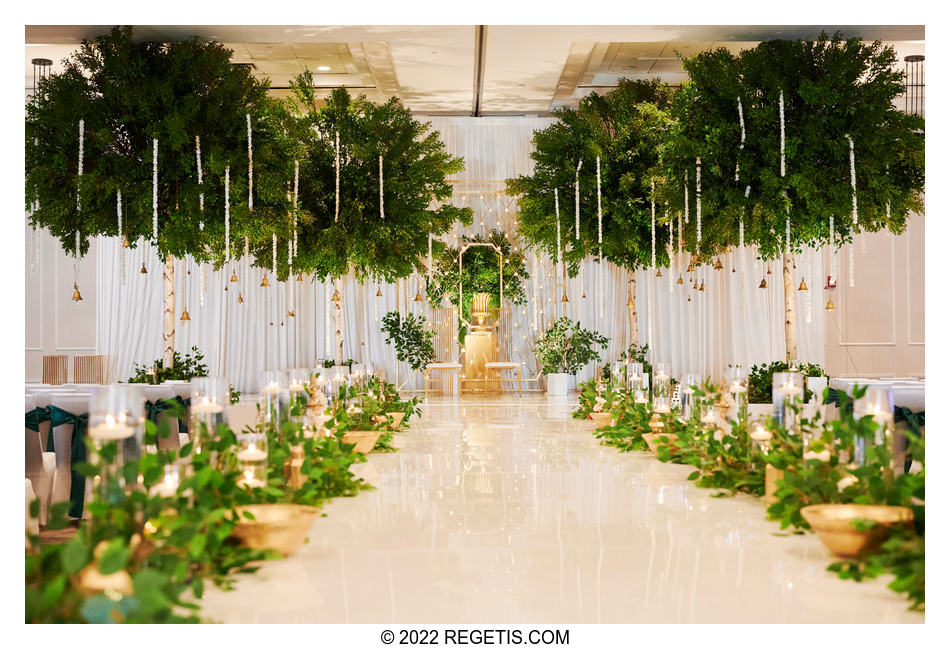 Kavya and Anuj's Telugu Wedding in Virginia
NIKON Z 6
Shutter Speed Value : 1/640
Aperture Value : 2.8
ISO : 3200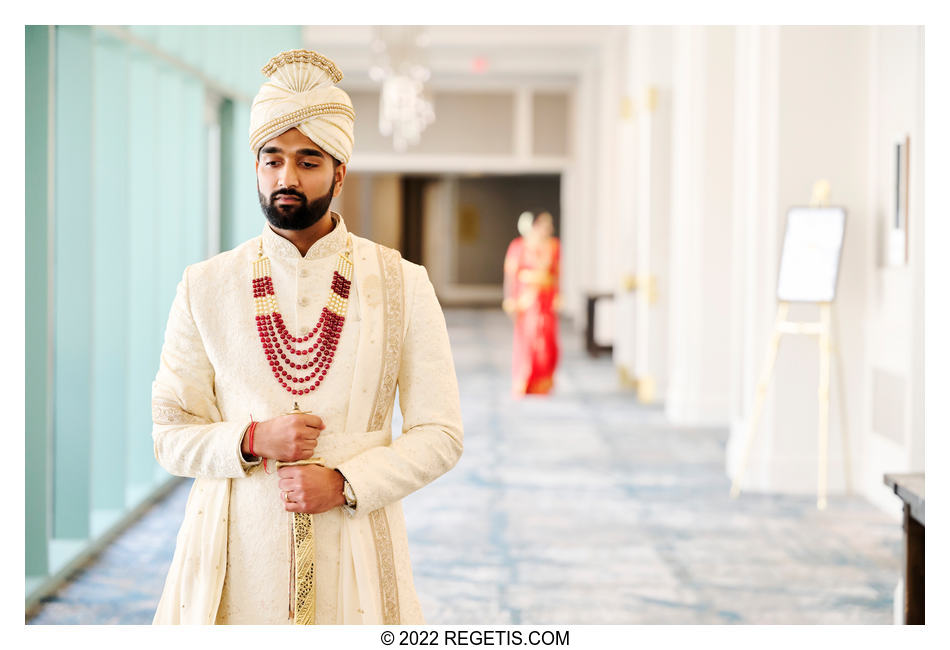 Kavya and Anuj's Telugu Wedding in Virginia
NIKON Z 9
Shutter Speed Value : 1/500
Aperture Value : 3.2
ISO : 1600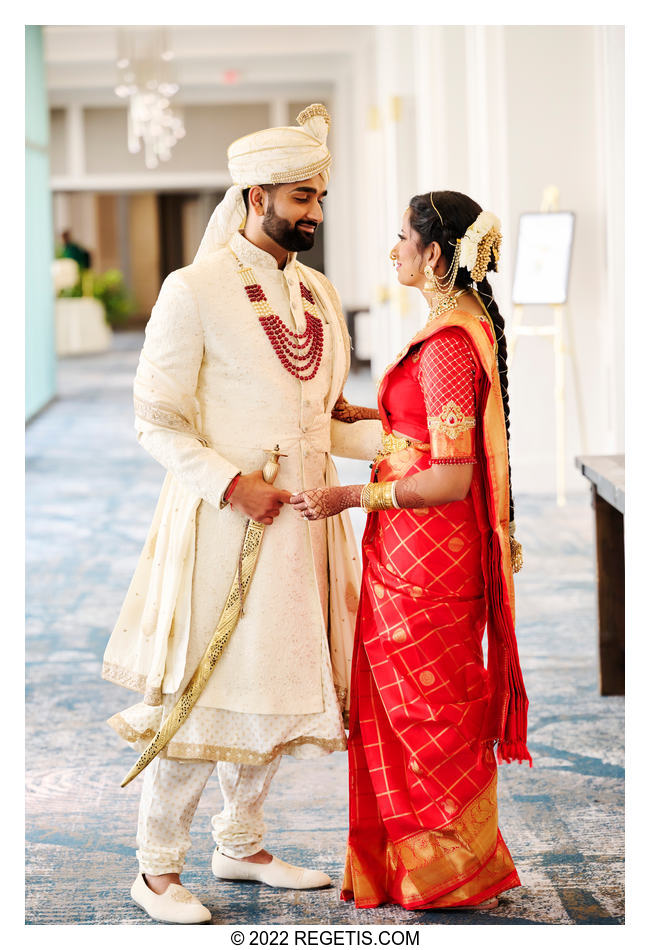 Kavya and Anuj's Telugu Wedding in Virginia
NIKON Z 9
Shutter Speed Value : 1/500
Aperture Value : 3.2
ISO : 1600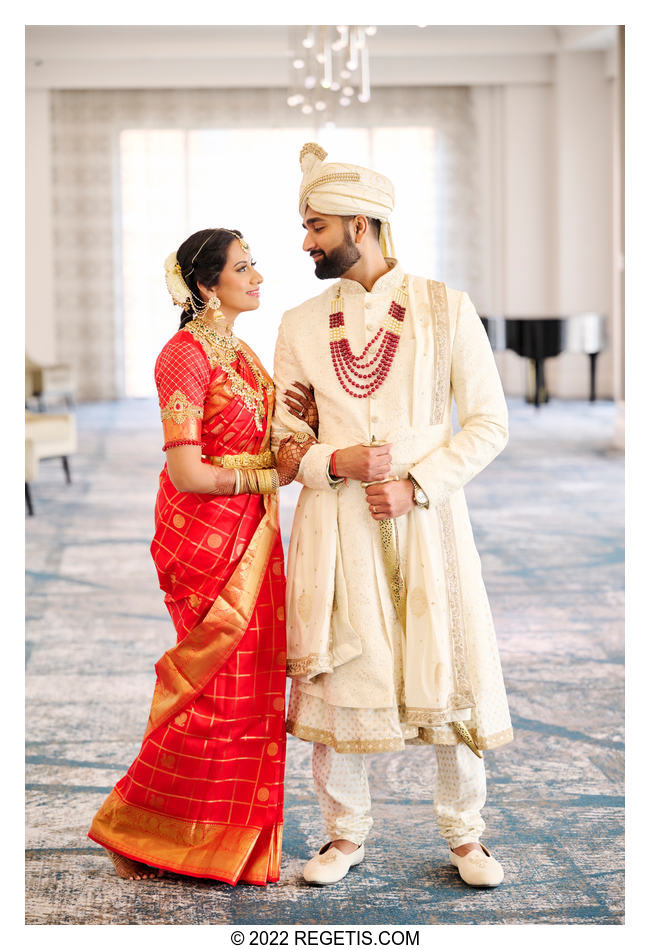 Kavya and Anuj's Telugu Wedding in Virginia
NIKON Z 9
Shutter Speed Value : 1/500
Aperture Value : 3.2
ISO : 1600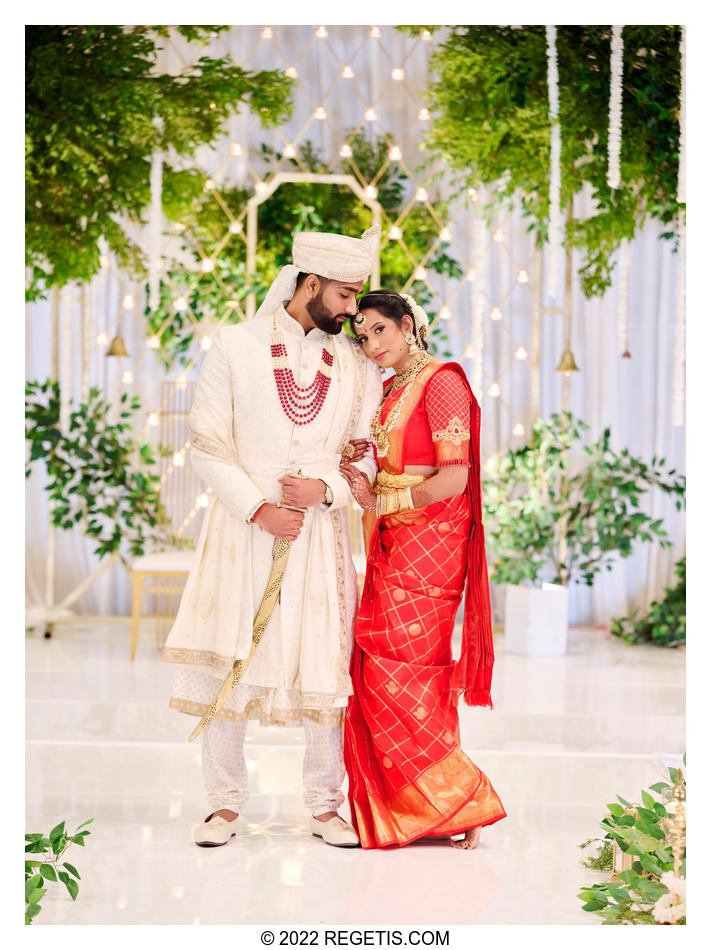 Kavya and Anuj's Telugu Wedding in Virginia
NIKON Z 9
Shutter Speed Value : 1/60
Aperture Value : 3.2
ISO : 1600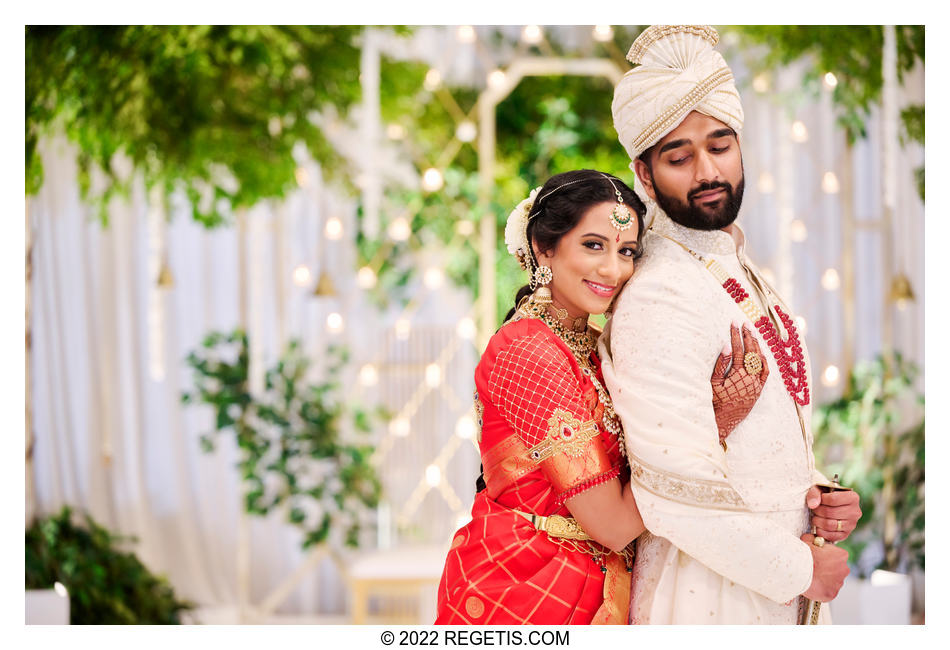 Kavya and Anuj's Telugu Wedding in Virginia
NIKON Z 9
Shutter Speed Value : 1/60
Aperture Value : 3.2
ISO : 1600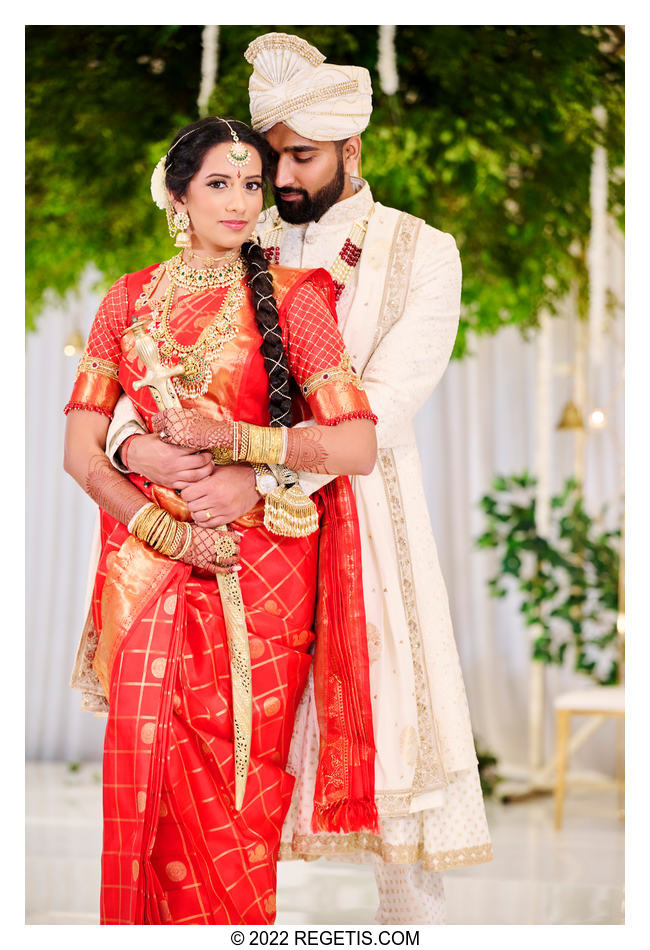 Kavya and Anuj's Telugu Wedding in Virginia
NIKON Z 9
Shutter Speed Value : 1/60
Aperture Value : 3.5
ISO : 1600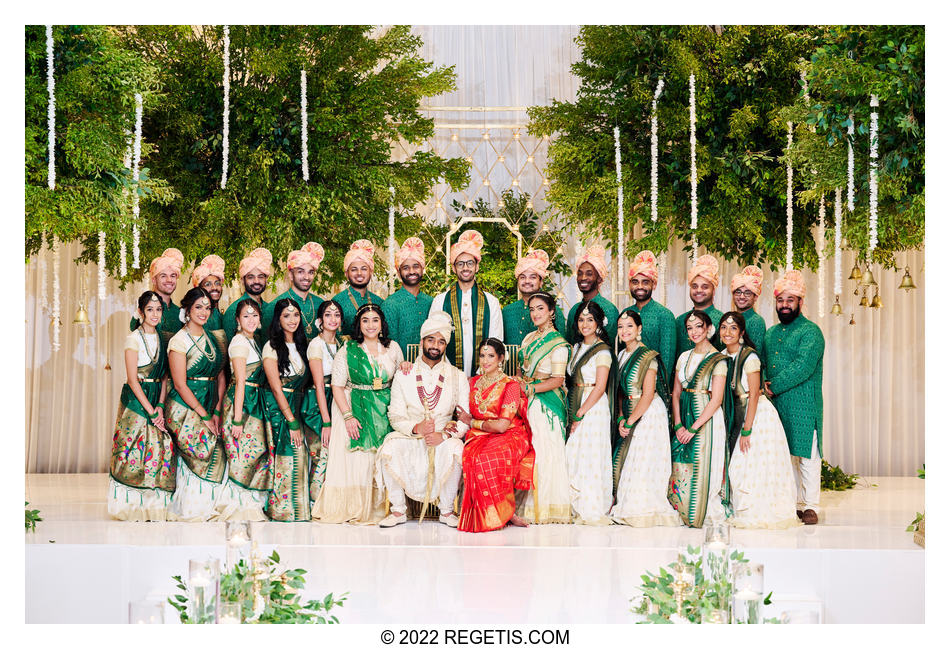 Kavya and Anuj's Telugu Wedding in Virginia
NIKON Z 9
Shutter Speed Value : 1/100
Aperture Value : 4.0
ISO : 1600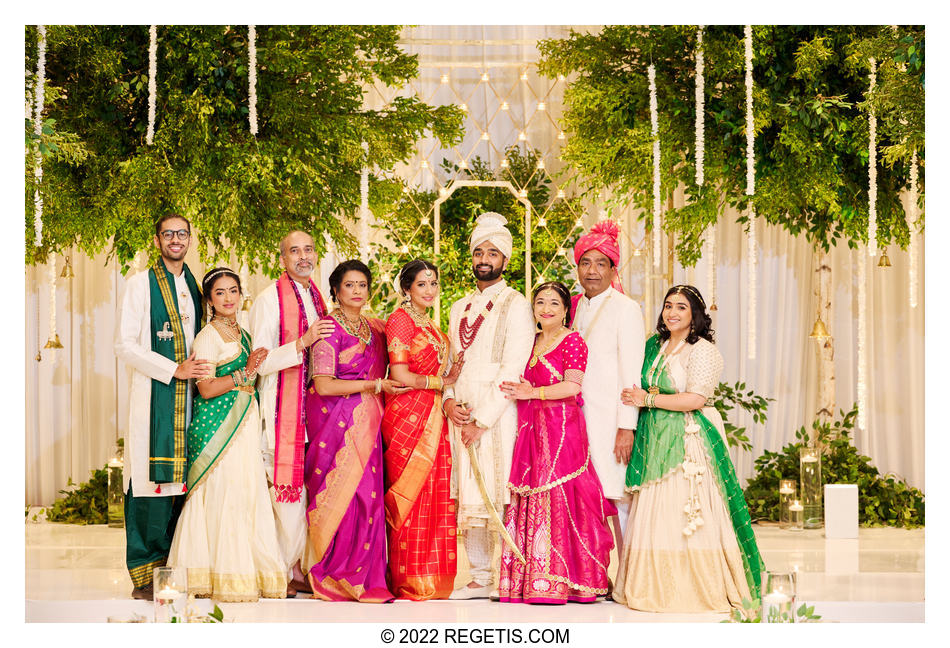 Kavya and Anuj's Telugu Wedding in Virginia
NIKON Z 9
Shutter Speed Value : 1/60
Aperture Value : 4.0
ISO : 1600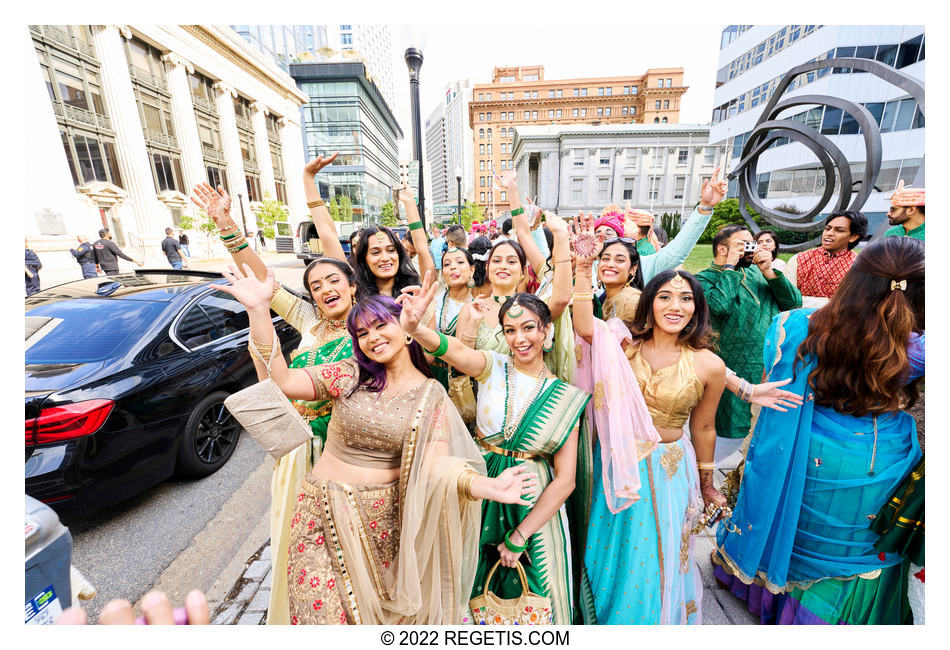 Kavya and Anuj's Telugu Wedding in Virginia
ILCE-1
Shutter Speed Value : 1/160
Aperture Value : 8.0
ISO : 640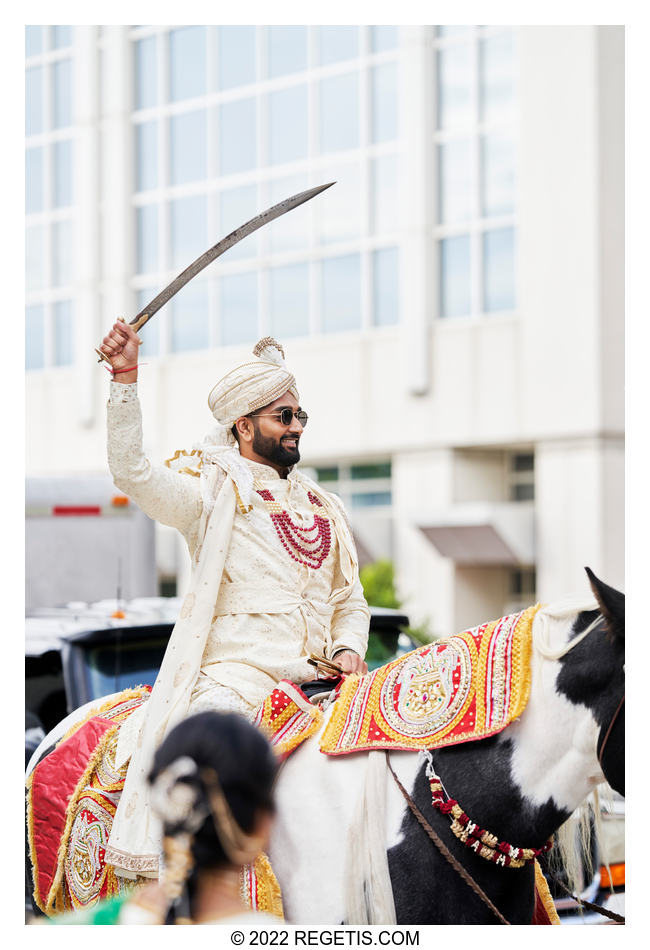 Kavya and Anuj's Telugu Wedding in Virginia
ILCE-7RM4
Shutter Speed Value : 1/2000
Aperture Value : 2.8
ISO : 320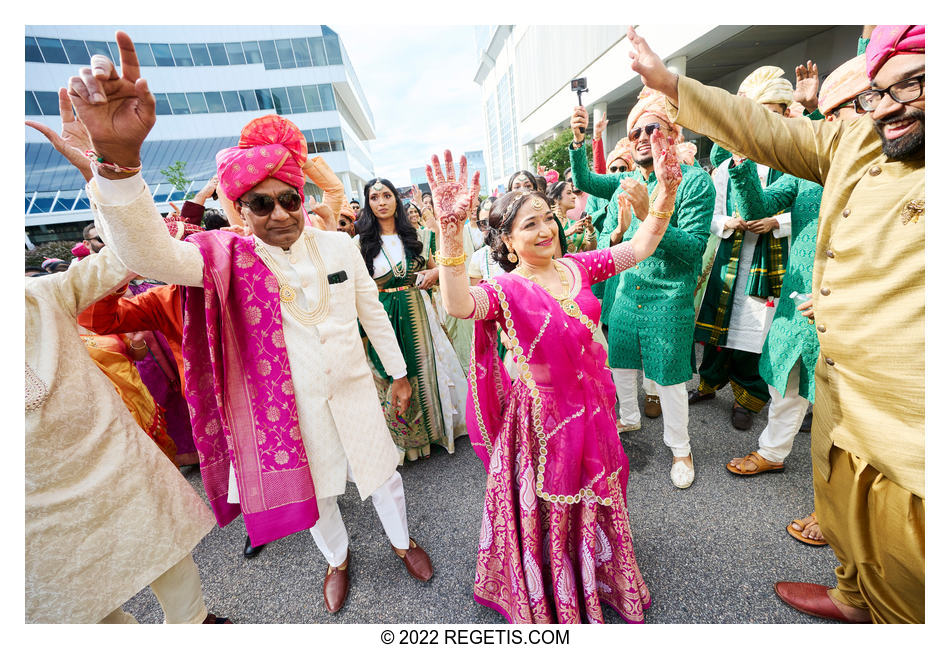 Kavya and Anuj's Telugu Wedding in Virginia
NIKON Z 6_2
Shutter Speed Value : 1/800
Aperture Value : 5.6
ISO : 640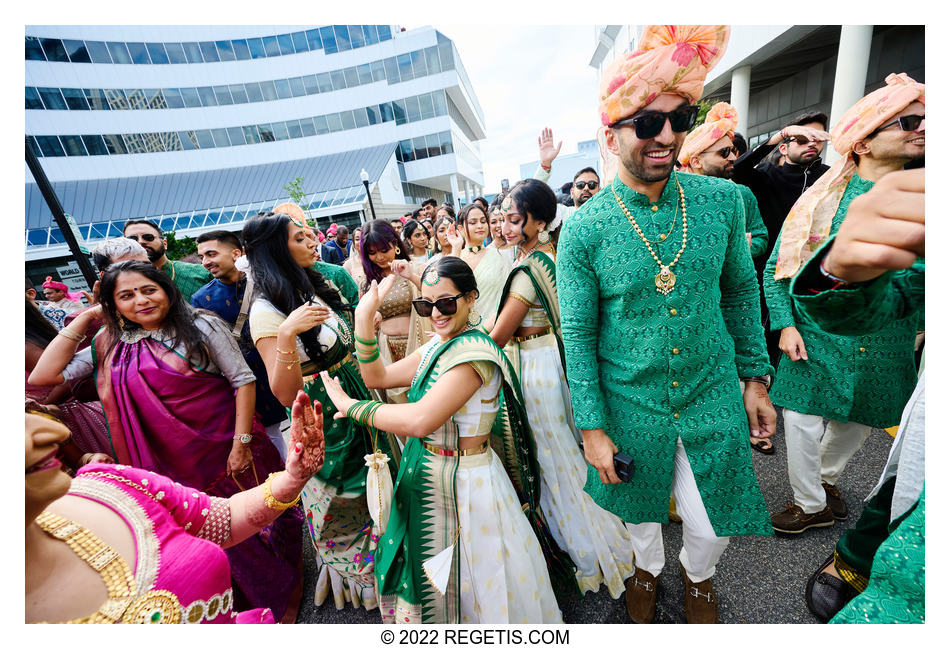 Kavya and Anuj's Telugu Wedding in Virginia
NIKON Z 6_2
Shutter Speed Value : 1/640
Aperture Value : 5.6
ISO : 640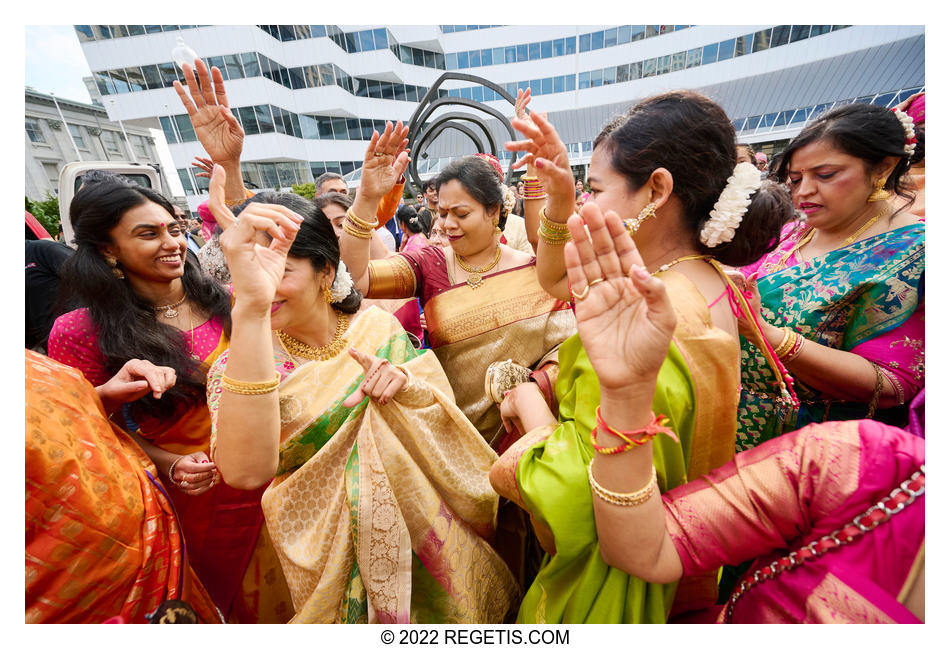 Kavya and Anuj's Telugu Wedding in Virginia
NIKON Z 6_2
Shutter Speed Value : 1/640
Aperture Value : 5.6
ISO : 640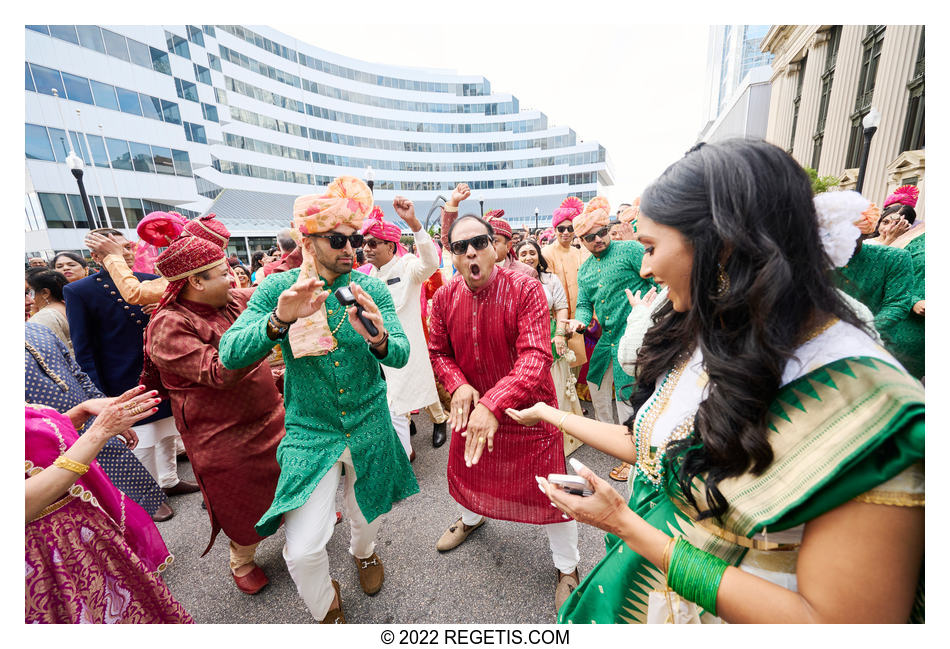 Kavya and Anuj's Telugu Wedding in Virginia
NIKON Z 6_2
Shutter Speed Value : 1/400
Aperture Value : 5.6
ISO : 640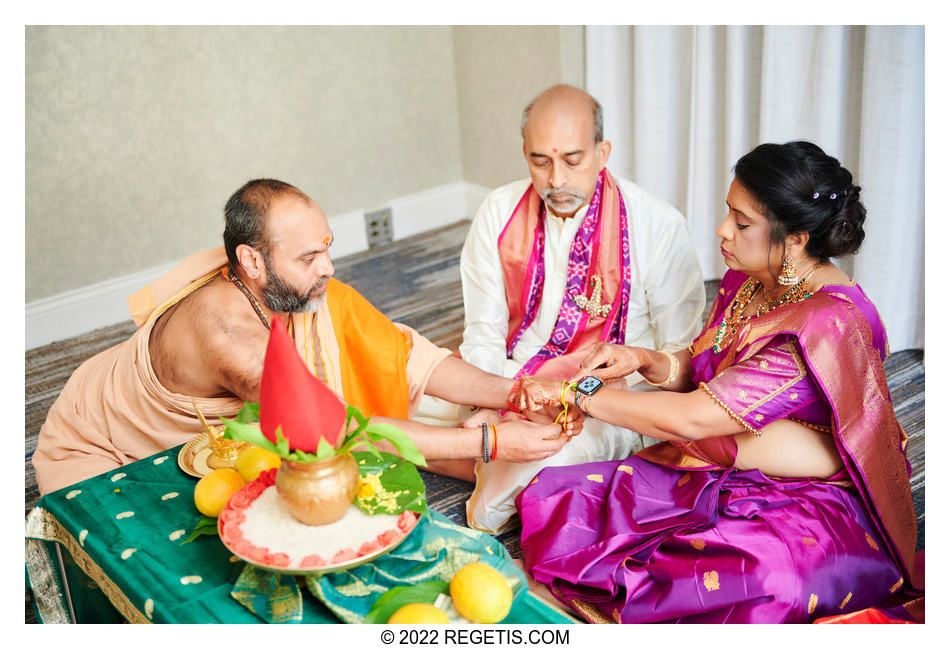 Kavya and Anuj's Telugu Wedding in Virginia
NIKON Z 6
Shutter Speed Value : 1/250
Aperture Value : 2.8
ISO : 1000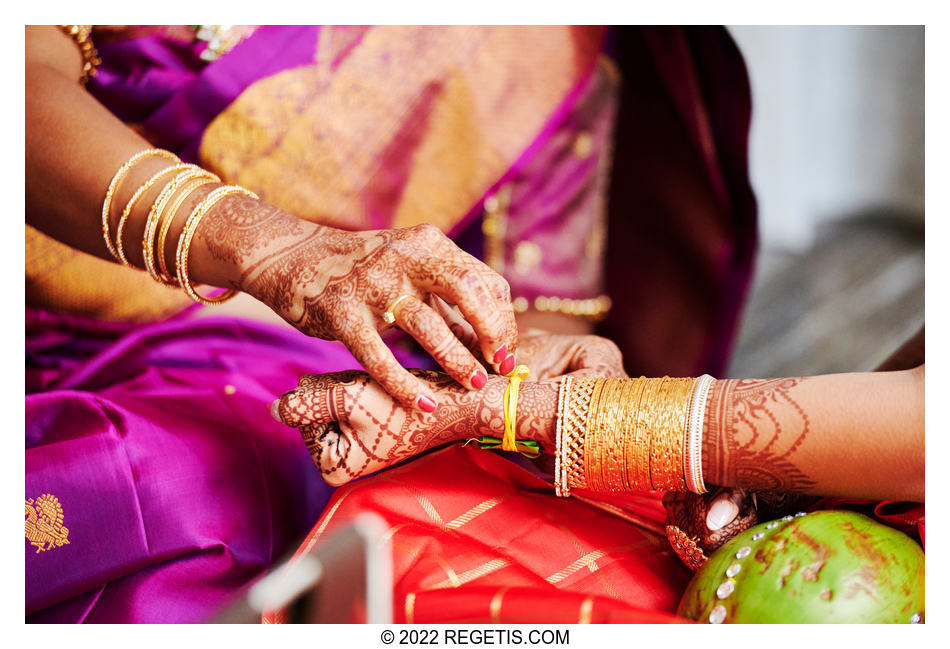 Kavya and Anuj's Telugu Wedding in Virginia
NIKON Z 6
Shutter Speed Value : 1/800
Aperture Value : 2.8
ISO : 3200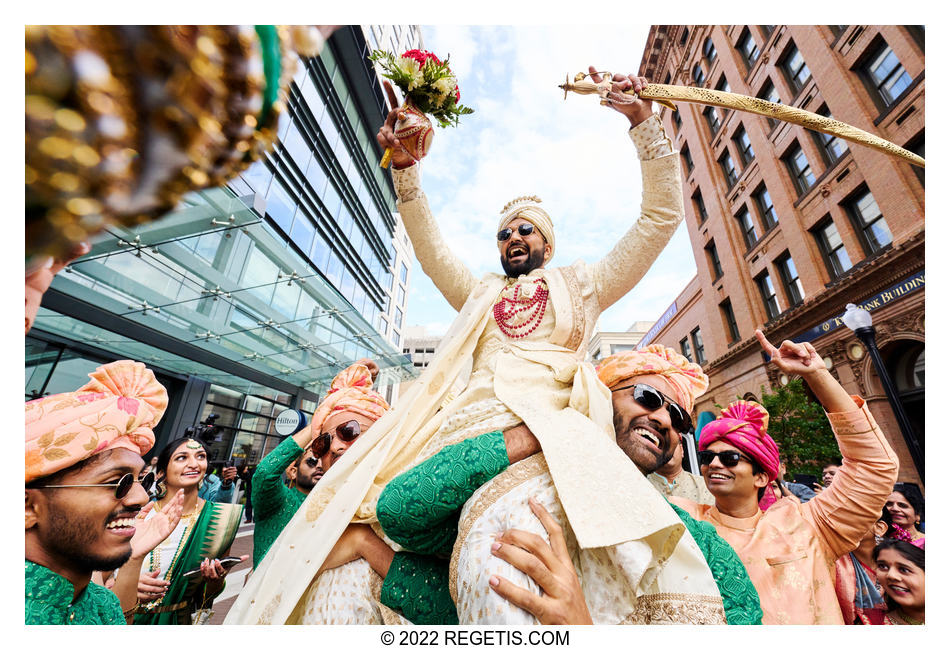 Kavya and Anuj's Telugu Wedding in Virginia
ILCE-1
Shutter Speed Value : 1/640
Aperture Value : 8.0
ISO : 1250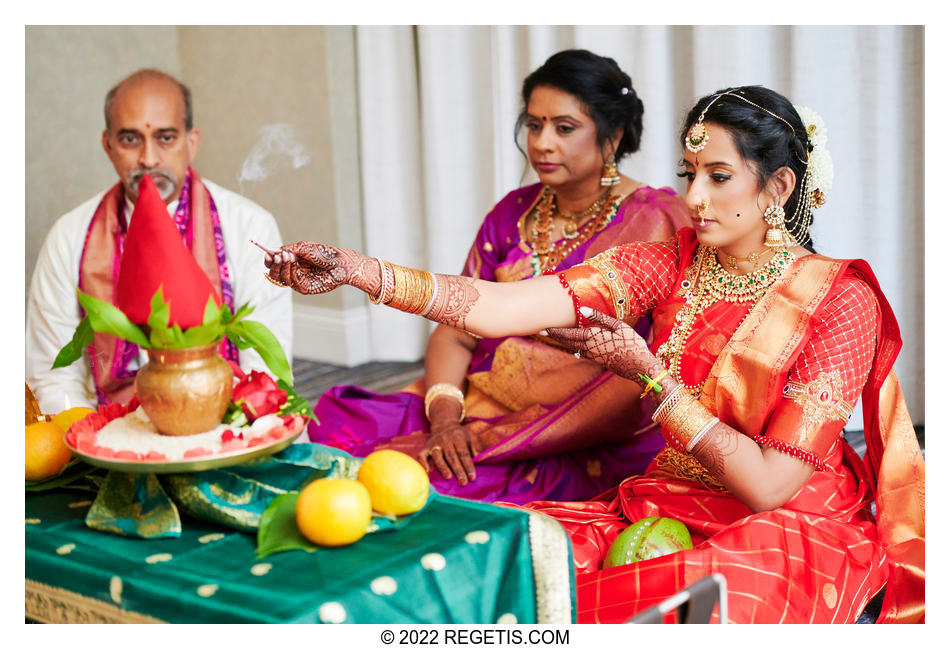 Kavya and Anuj's Telugu Wedding in Virginia
NIKON Z 6
Shutter Speed Value : 1/640
Aperture Value : 2.8
ISO : 3200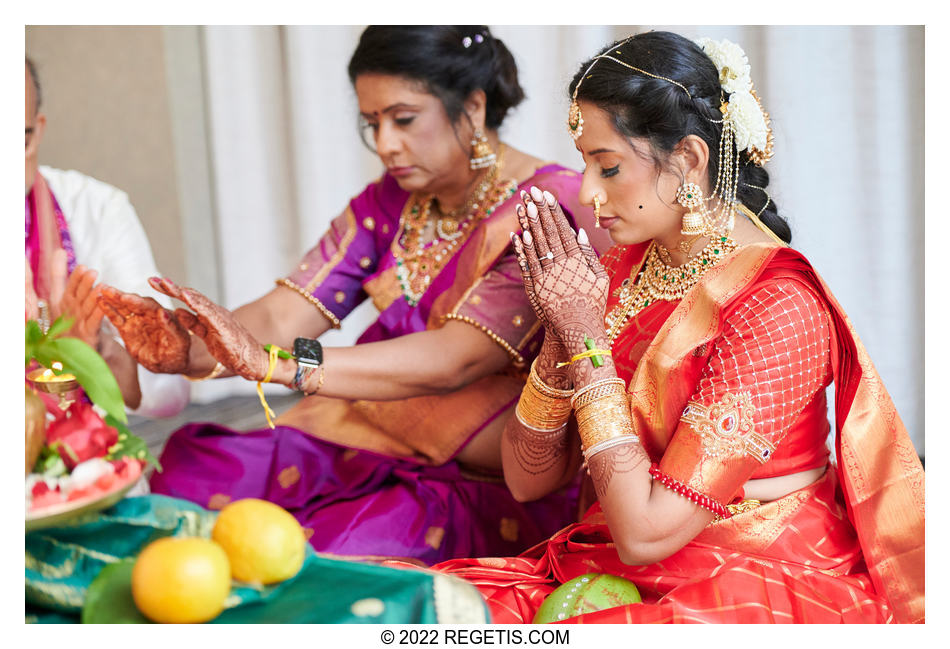 Kavya and Anuj's Telugu Wedding in Virginia
NIKON Z 6
Shutter Speed Value : 1/320
Aperture Value : 2.8
ISO : 3200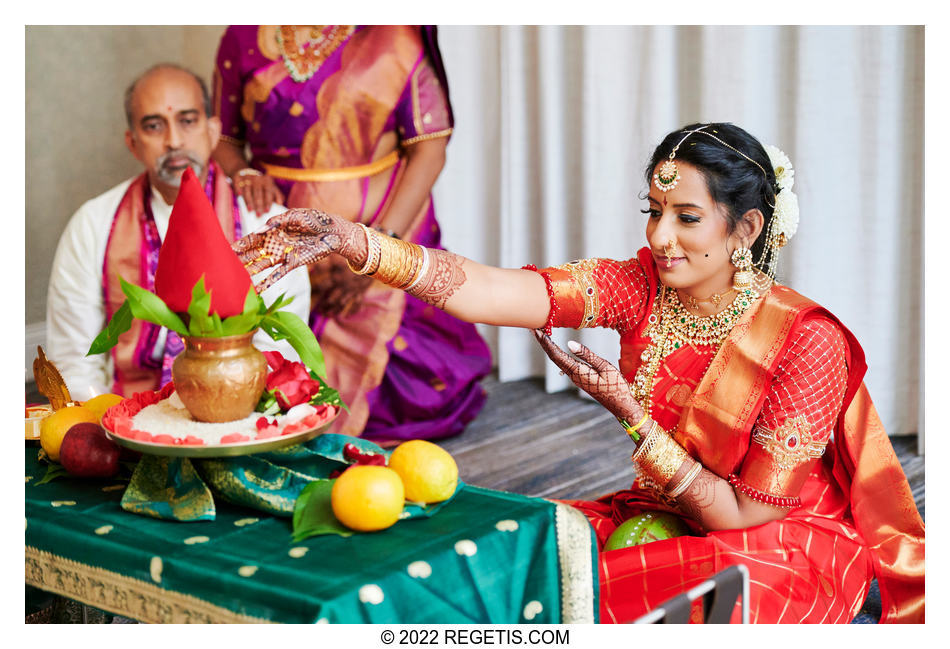 Kavya and Anuj's Telugu Wedding in Virginia
NIKON Z 6
Shutter Speed Value : 1/500
Aperture Value : 2.8
ISO : 3200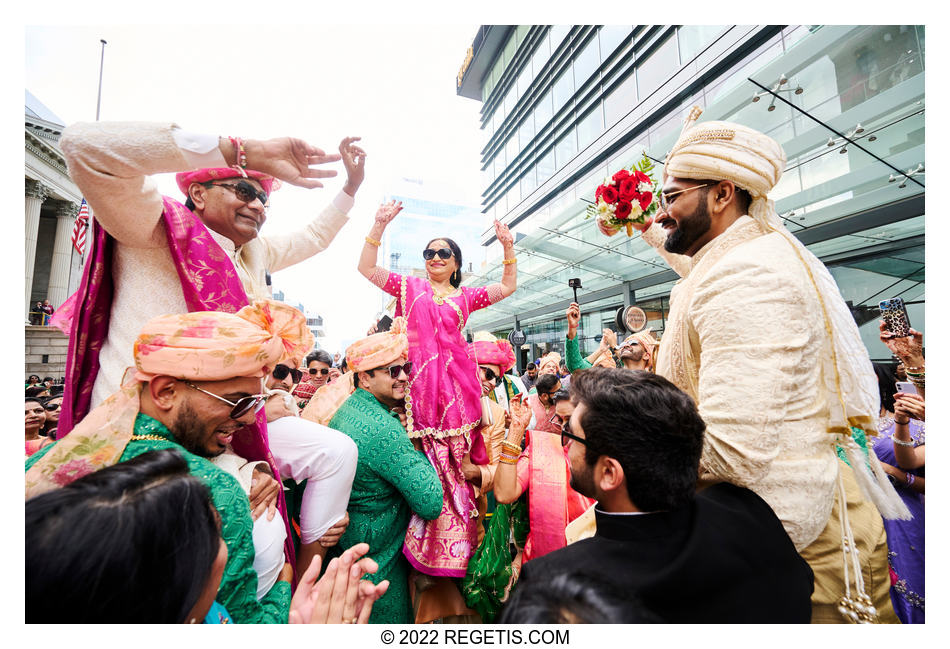 Kavya and Anuj's Telugu Wedding in Virginia
NIKON Z 6_2
Shutter Speed Value : 1/250
Aperture Value : 5.6
ISO : 640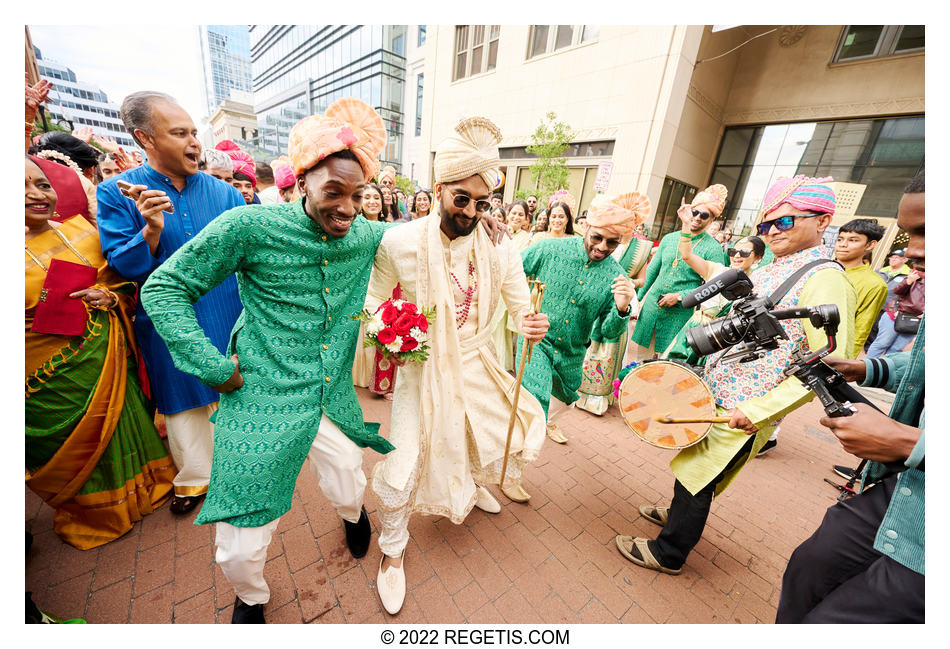 Kavya and Anuj's Telugu Wedding in Virginia
NIKON Z 6_2
Shutter Speed Value : 1/320
Aperture Value : 5.6
ISO : 640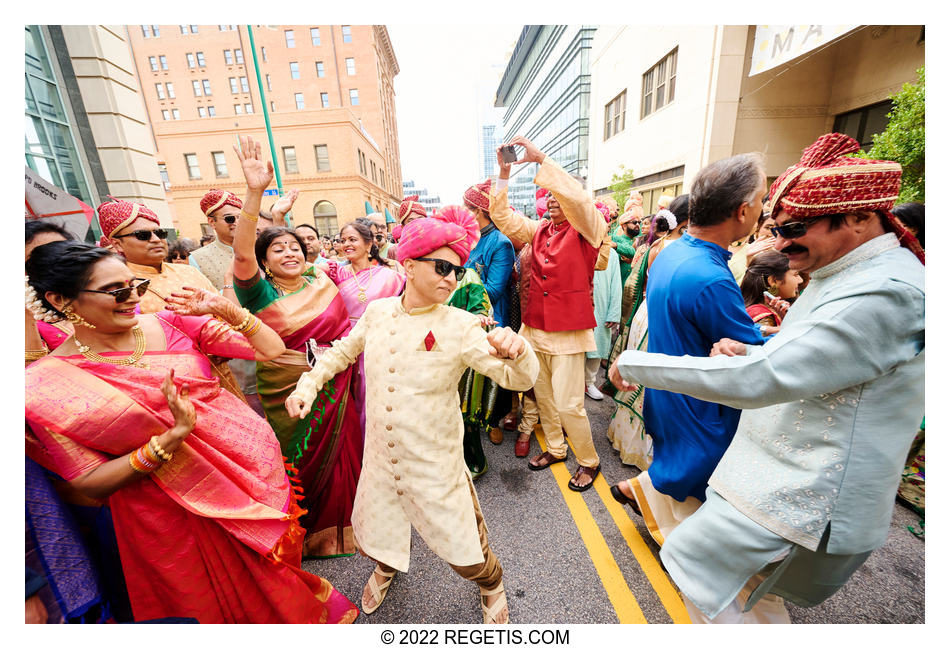 Kavya and Anuj's Telugu Wedding in Virginia
NIKON Z 6_2
Shutter Speed Value : 1/200
Aperture Value : 5.6
ISO : 640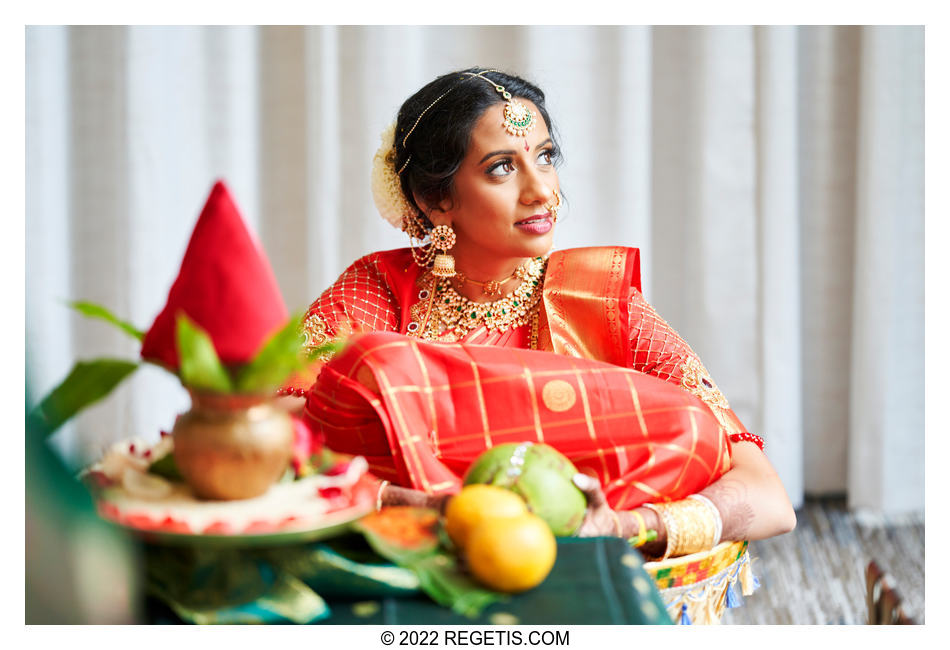 Kavya and Anuj's Telugu Wedding in Virginia
ILCE-7RM4
Shutter Speed Value : 1/160
Aperture Value : 1.8
ISO : 640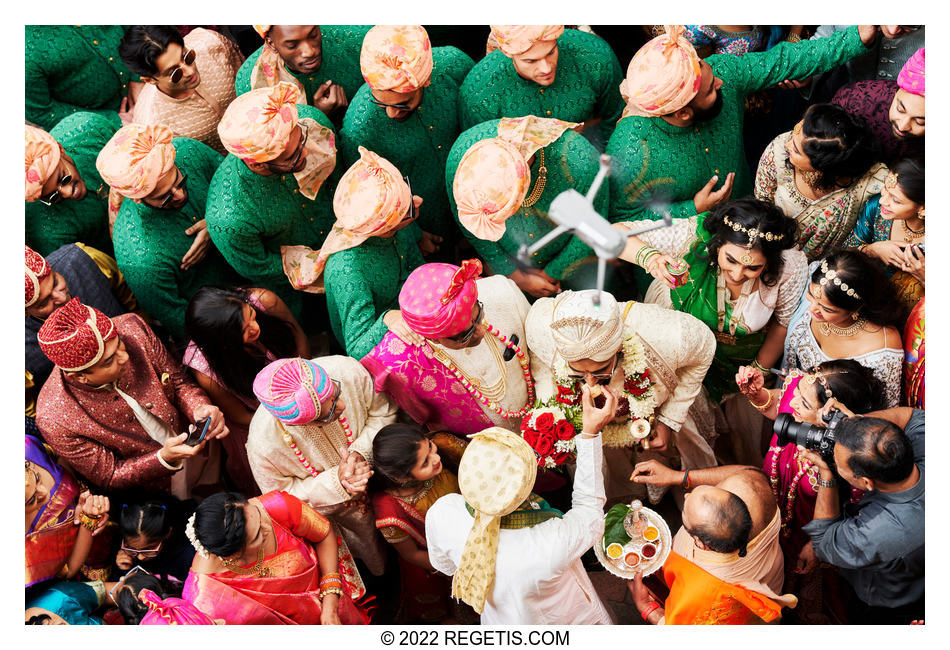 Kavya and Anuj's Telugu Wedding in Virginia
ILCE-7RM4
Shutter Speed Value : 1/400
Aperture Value : 4.5
ISO : 640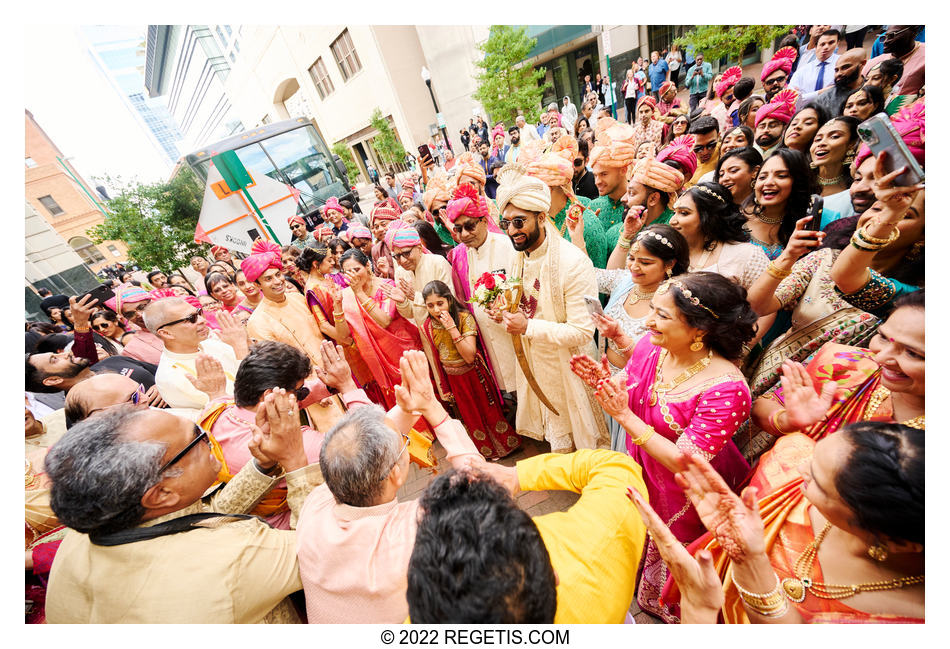 Kavya and Anuj's Telugu Wedding in Virginia
NIKON Z 6_2
Shutter Speed Value : 1/200
Aperture Value : 4.0
ISO : 640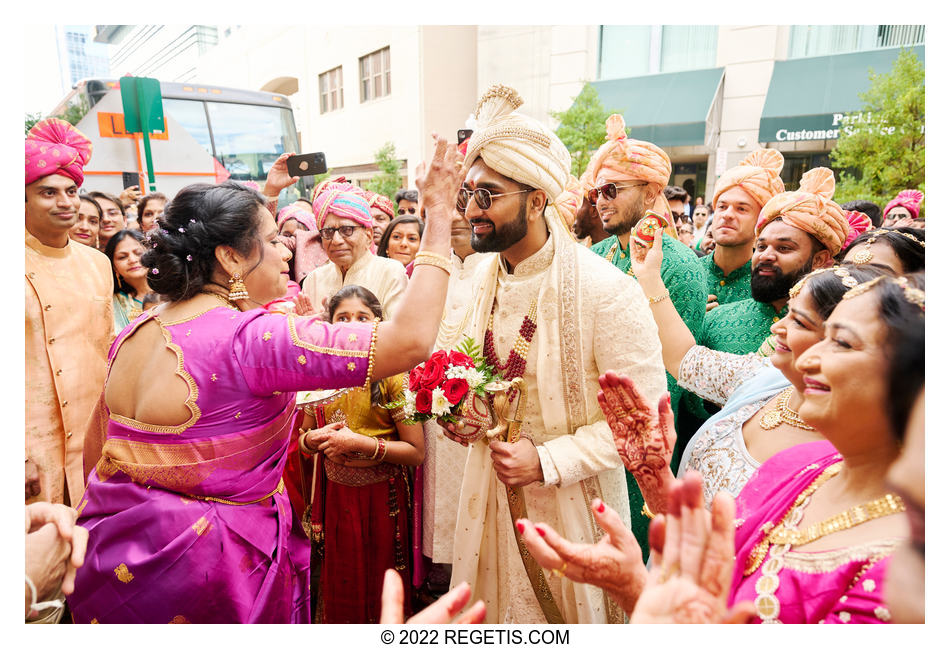 Kavya and Anuj's Telugu Wedding in Virginia
NIKON Z 6_2
Shutter Speed Value : 1/200
Aperture Value : 4.0
ISO : 640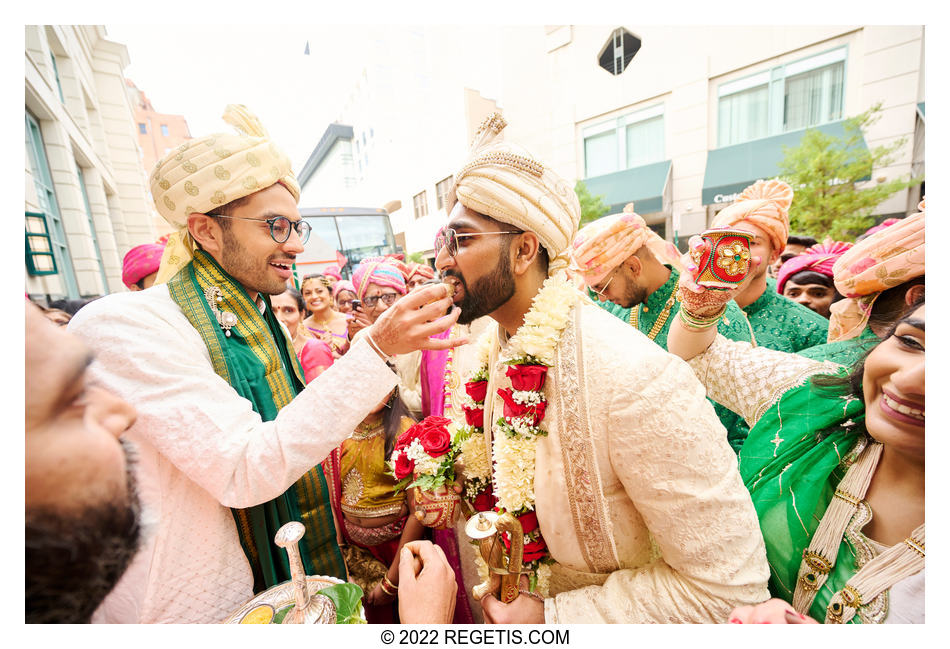 Kavya and Anuj's Telugu Wedding in Virginia
NIKON Z 6_2
Shutter Speed Value : 1/200
Aperture Value : 4.0
ISO : 640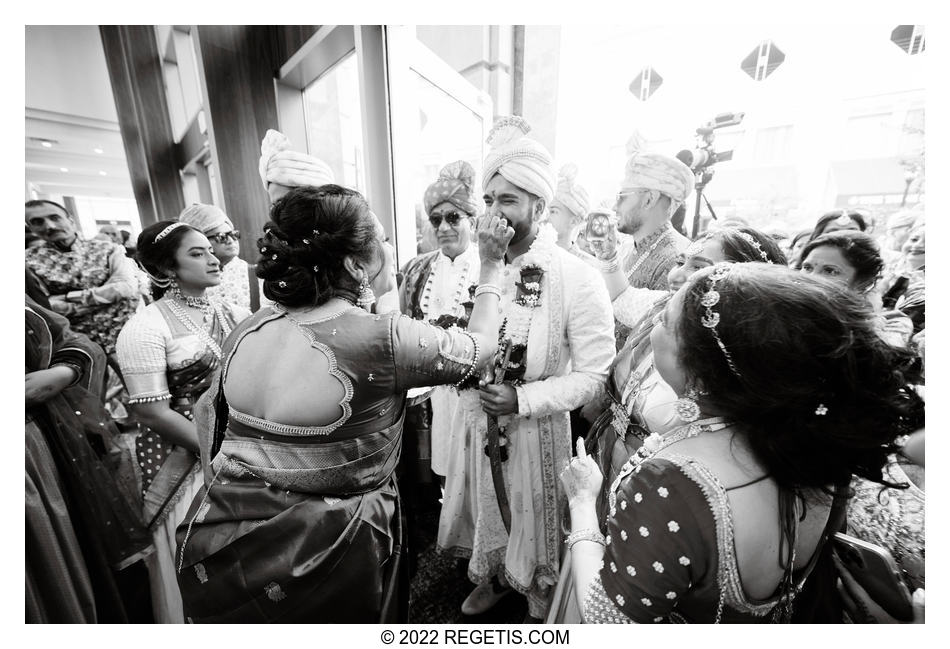 Kavya and Anuj's Telugu Wedding in Virginia
NIKON Z 6_2
Shutter Speed Value : 1/100
Aperture Value : 4.0
ISO : 640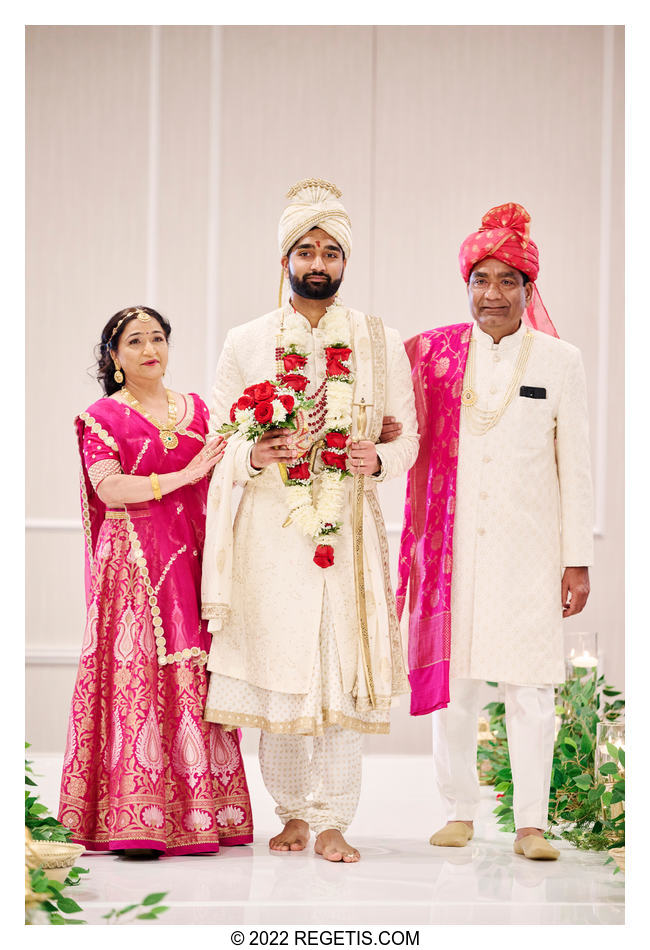 Kavya and Anuj's Telugu Wedding in Virginia
NIKON Z 9
Shutter Speed Value : 1/80
Aperture Value : 3.2
ISO : 3200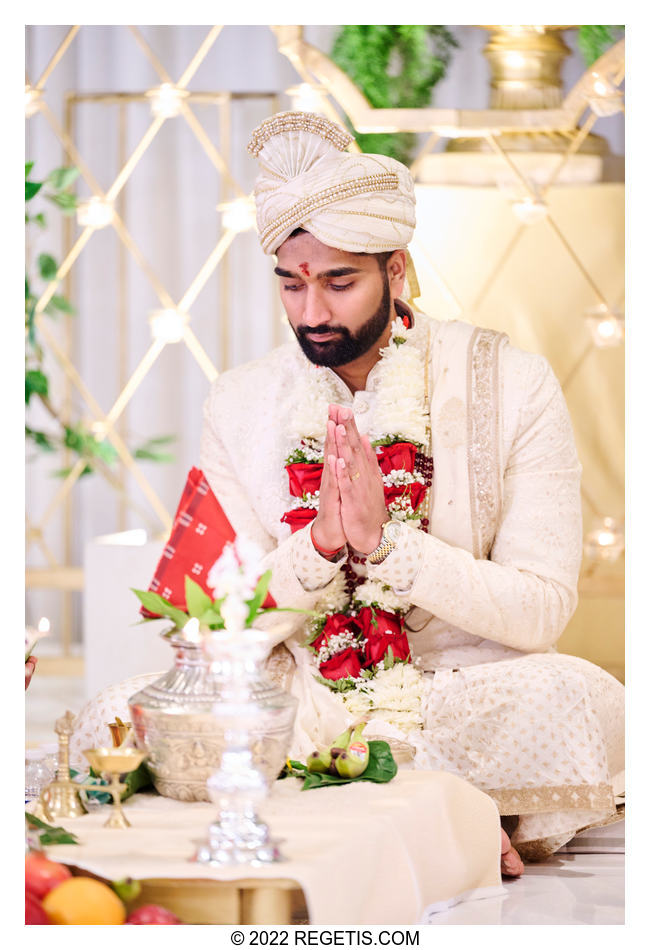 Kavya and Anuj's Telugu Wedding in Virginia
NIKON Z 9
Shutter Speed Value : 1/80
Aperture Value : 3.2
ISO : 3200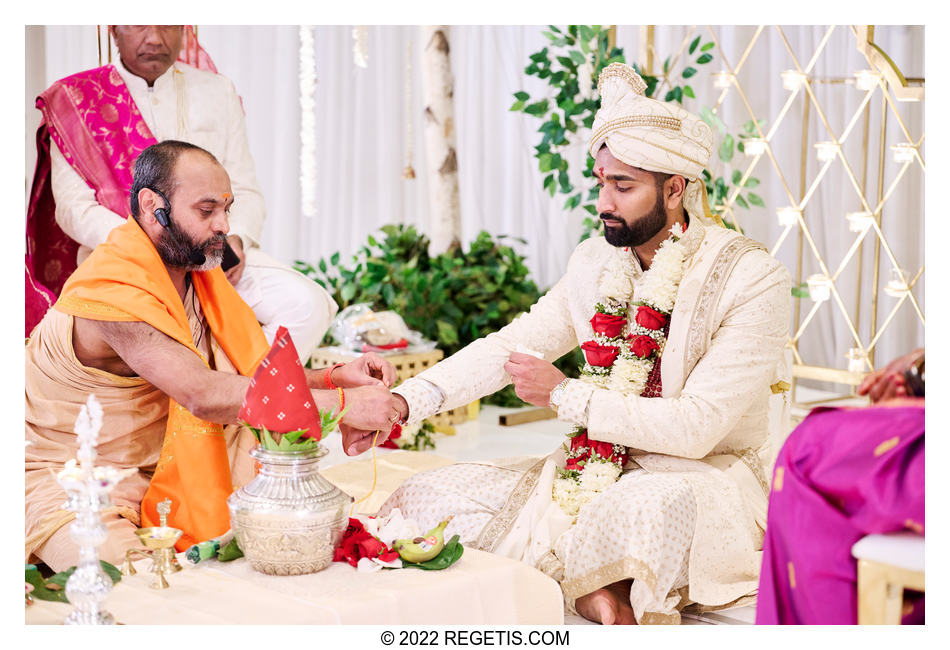 Kavya and Anuj's Telugu Wedding in Virginia
NIKON Z 9
Shutter Speed Value : 1/100
Aperture Value : 3.2
ISO : 3200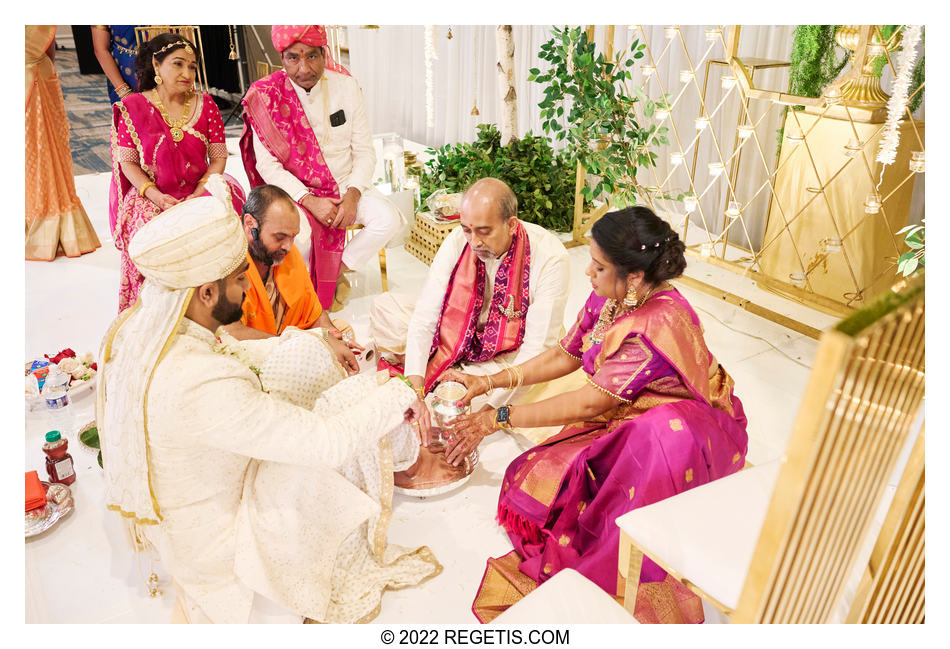 Kavya and Anuj's Telugu Wedding in Virginia
NIKON Z 6_2
Shutter Speed Value : 1/100
Aperture Value : 4.0
ISO : 3200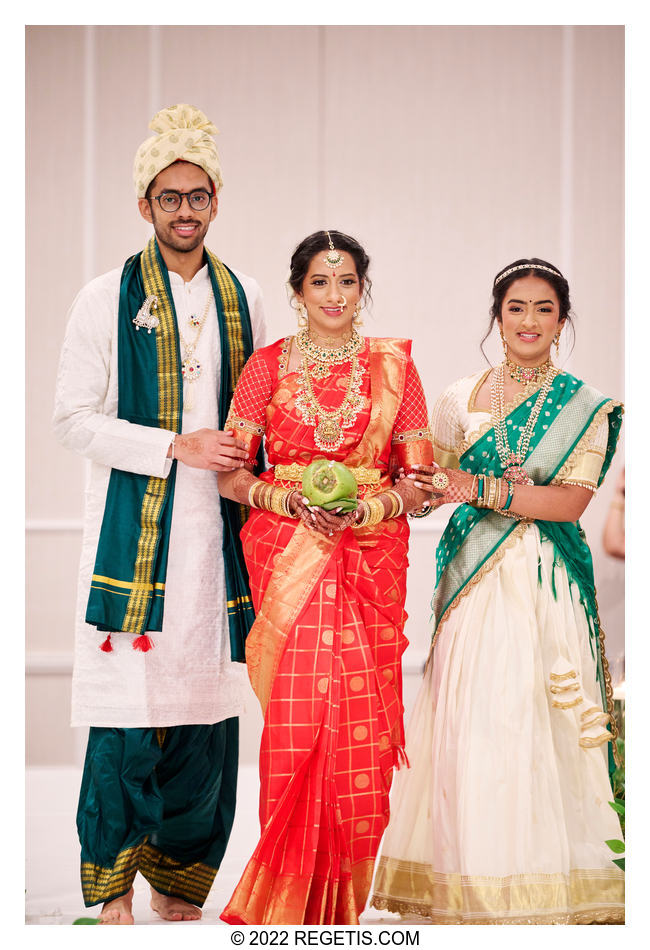 Kavya and Anuj's Telugu Wedding in Virginia
NIKON Z 9
Shutter Speed Value : 1/100
Aperture Value : 3.2
ISO : 3200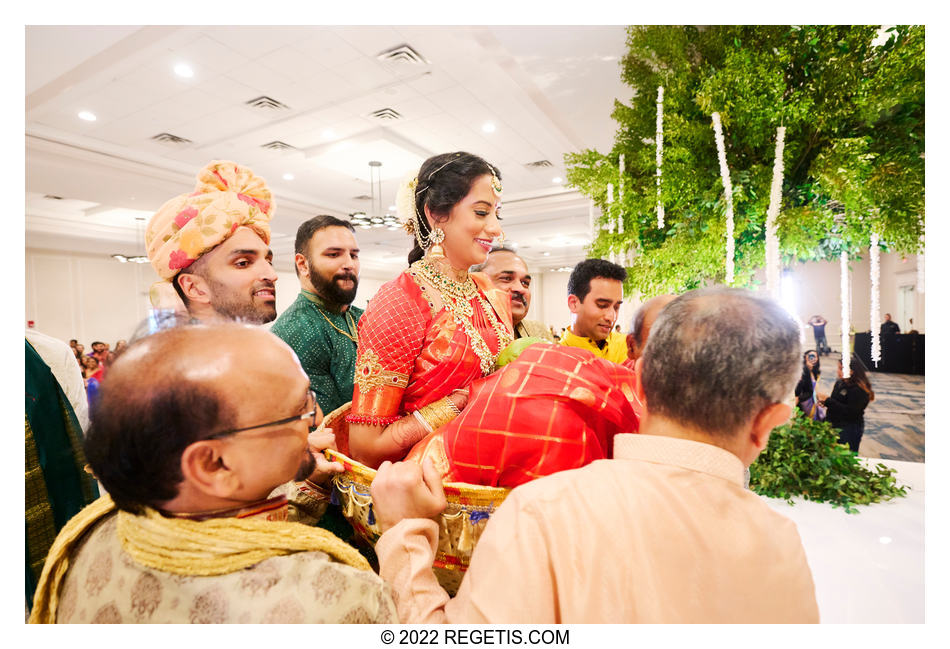 Kavya and Anuj's Telugu Wedding in Virginia
NIKON Z 6_2
Shutter Speed Value : 1/80
Aperture Value : 4.0
ISO : 3200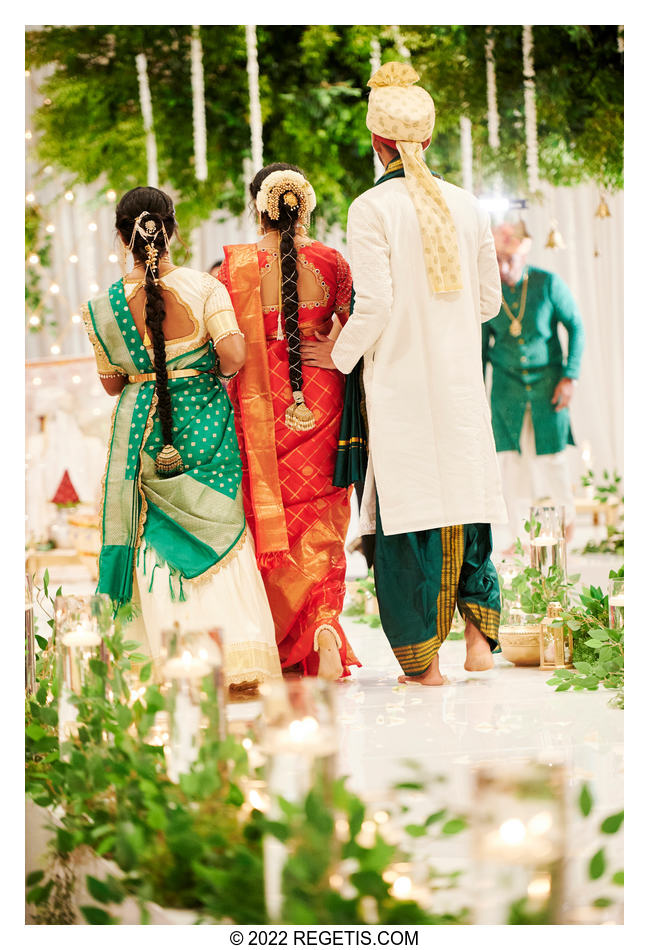 Kavya and Anuj's Telugu Wedding in Virginia
NIKON Z 6
Shutter Speed Value : 1/160
Aperture Value : 2.8
ISO : 3200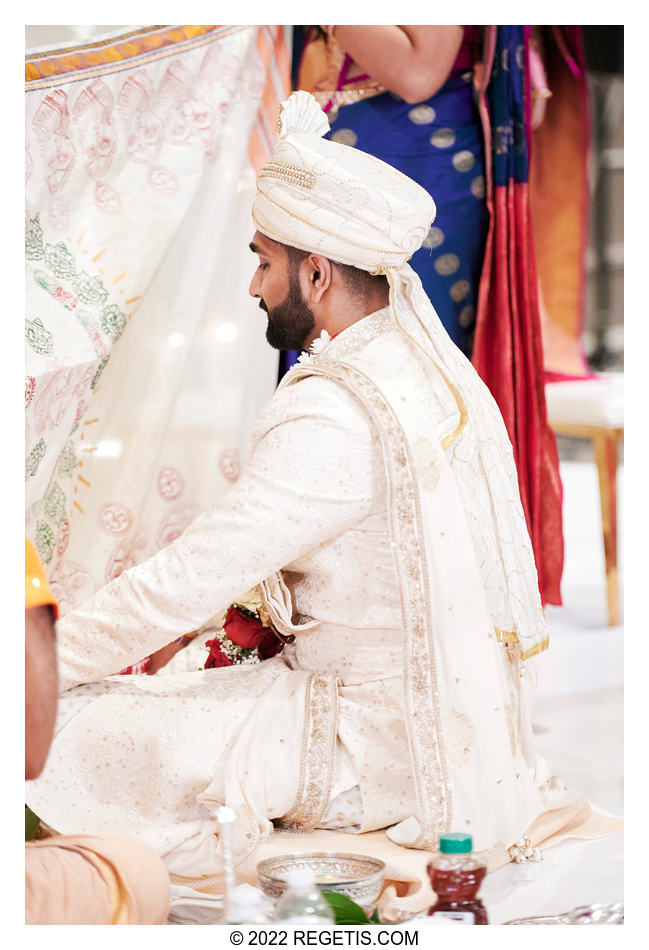 Kavya and Anuj's Telugu Wedding in Virginia
NIKON Z 6
Shutter Speed Value : 1/200
Aperture Value : 2.8
ISO : 3200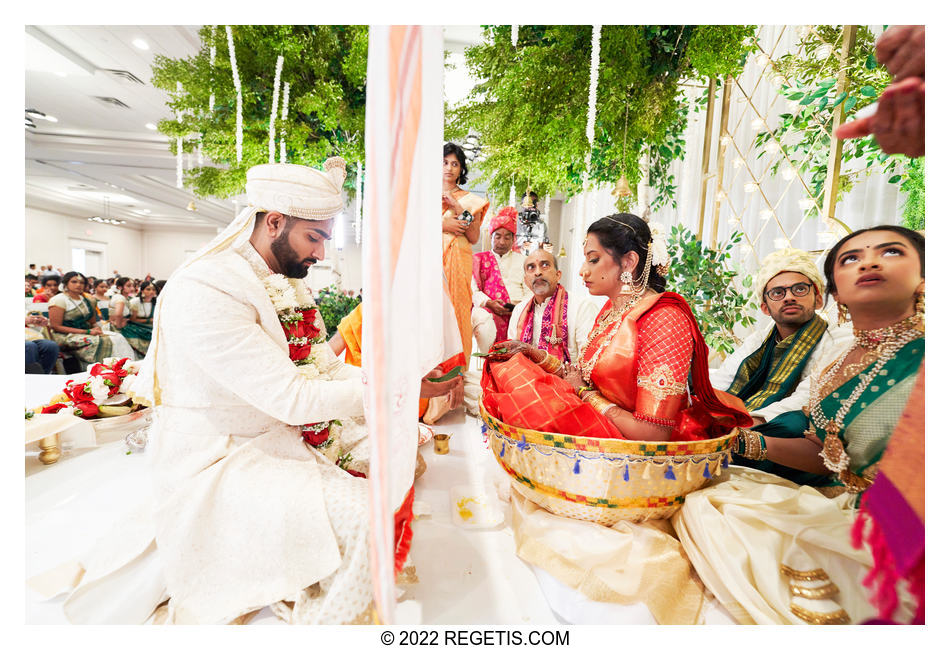 Kavya and Anuj's Telugu Wedding in Virginia
ILCE-7RM4
Shutter Speed Value : 1/125
Aperture Value : 2.8
ISO : 2000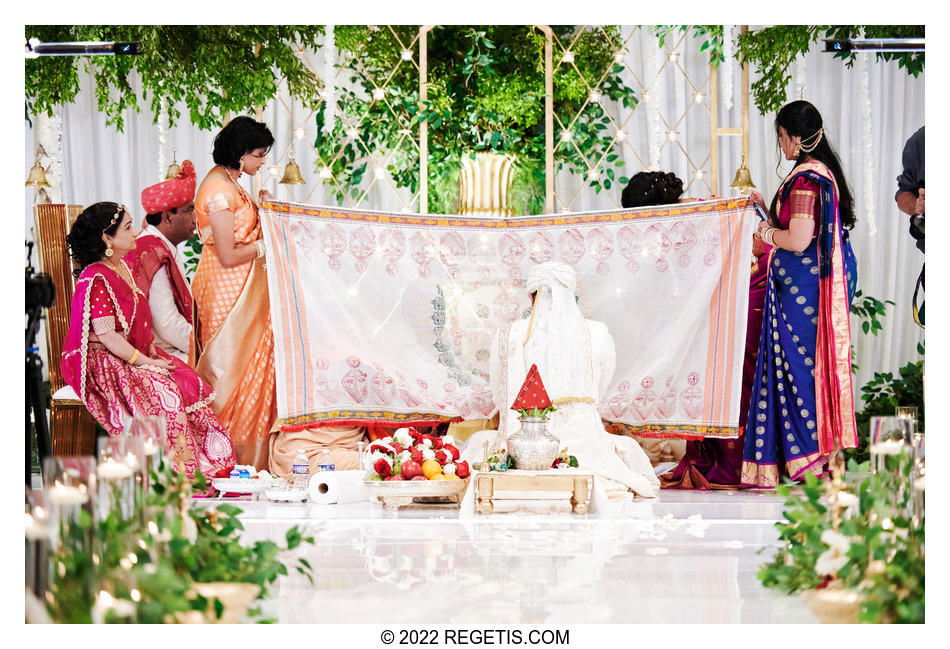 Kavya and Anuj's Telugu Wedding in Virginia
NIKON Z 6
Shutter Speed Value : 1/250
Aperture Value : 2.8
ISO : 3200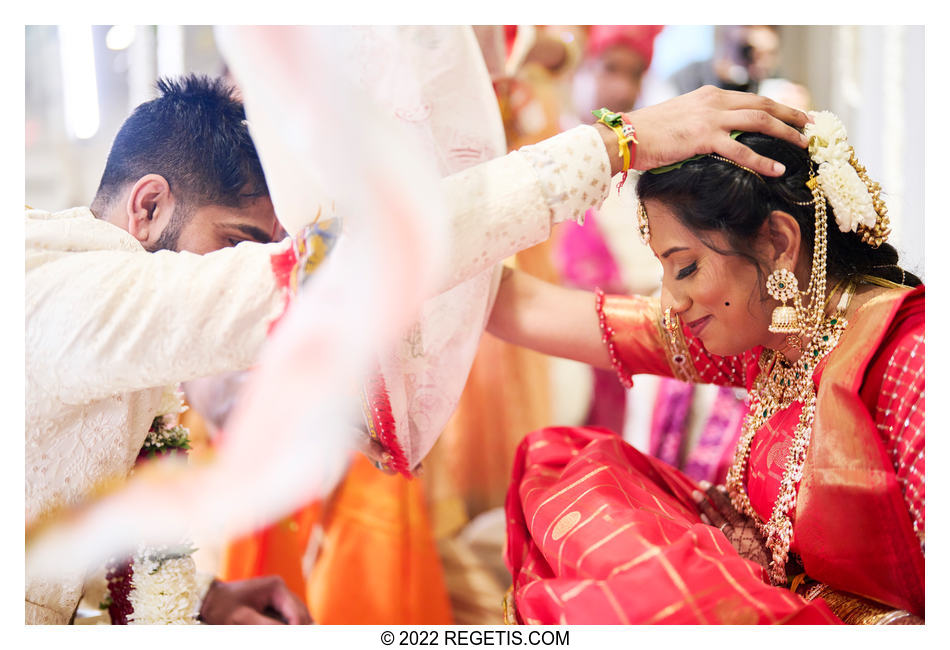 Kavya and Anuj's Telugu Wedding in Virginia
ILCE-1
Shutter Speed Value : 1/125
Aperture Value : 1.2
ISO : 1000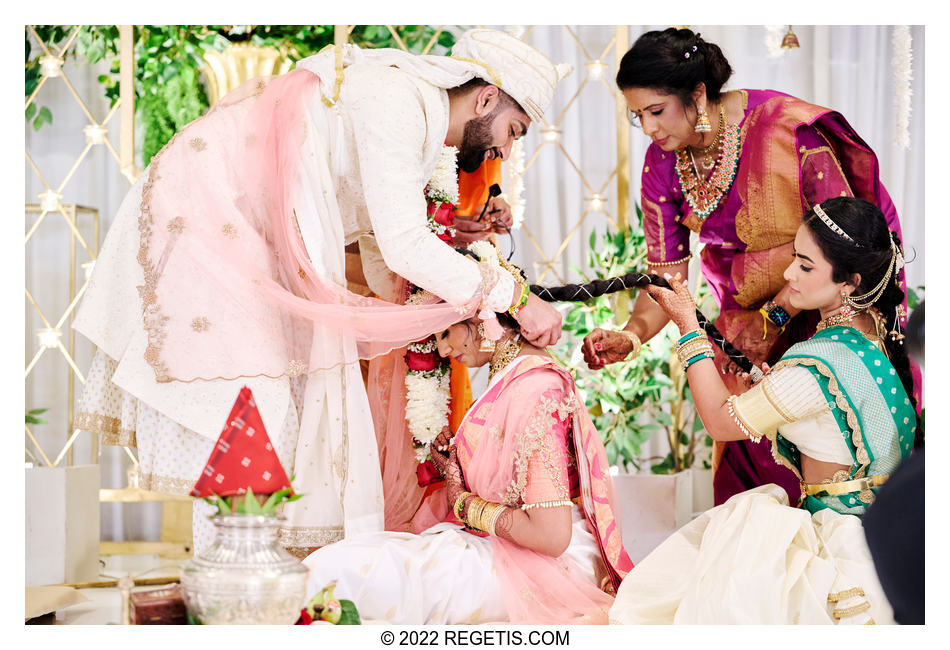 Kavya and Anuj's Telugu Wedding in Virginia
NIKON Z 9
Shutter Speed Value : 1/100
Aperture Value : 3.2
ISO : 3200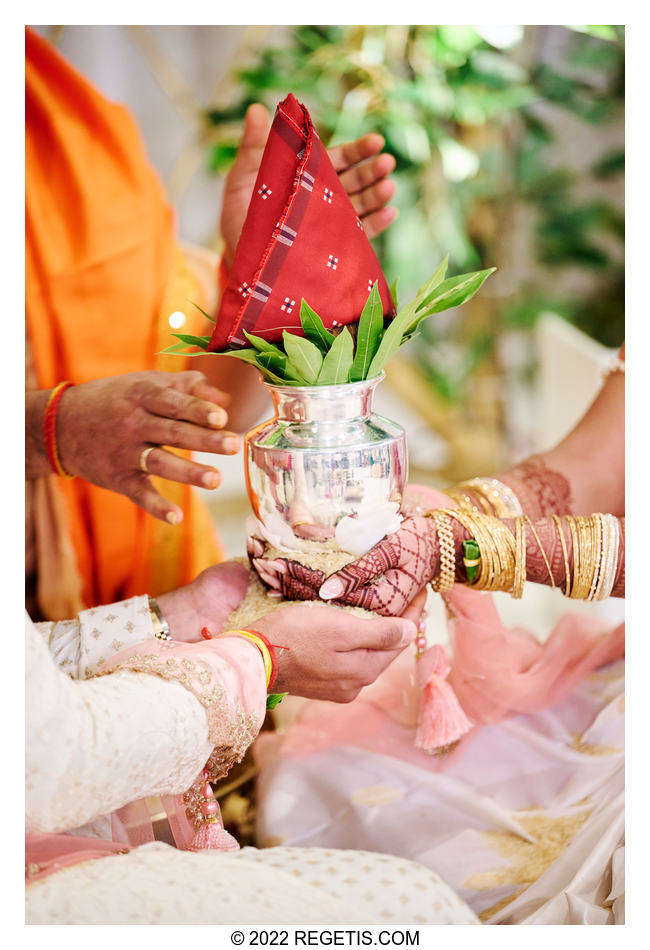 Kavya and Anuj's Telugu Wedding in Virginia
NIKON Z 9
Shutter Speed Value : 1/100
Aperture Value : 3.2
ISO : 3200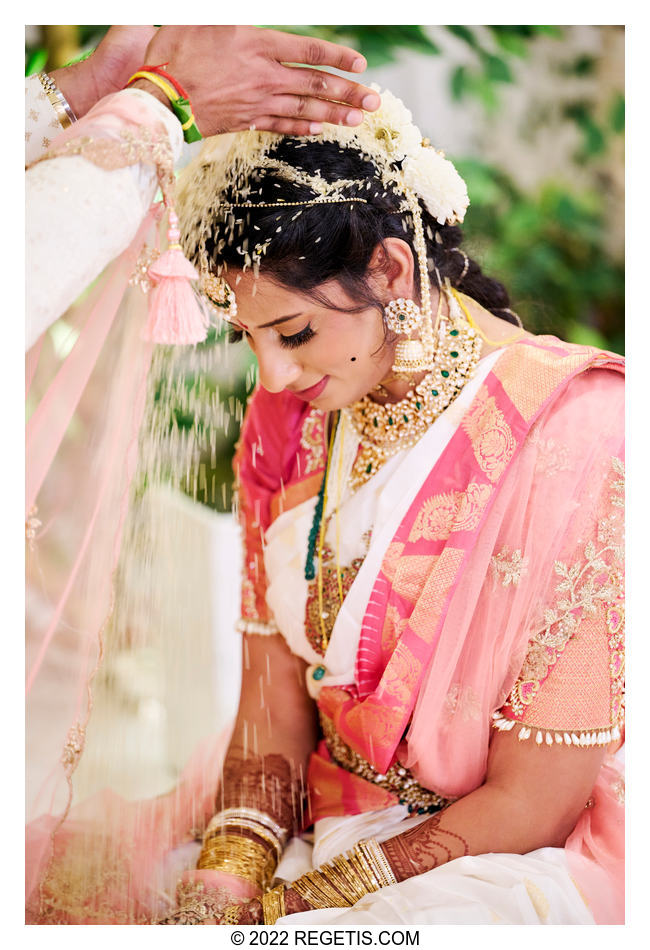 Kavya and Anuj's Telugu Wedding in Virginia
NIKON Z 9
Shutter Speed Value : 1/100
Aperture Value : 3.2
ISO : 3200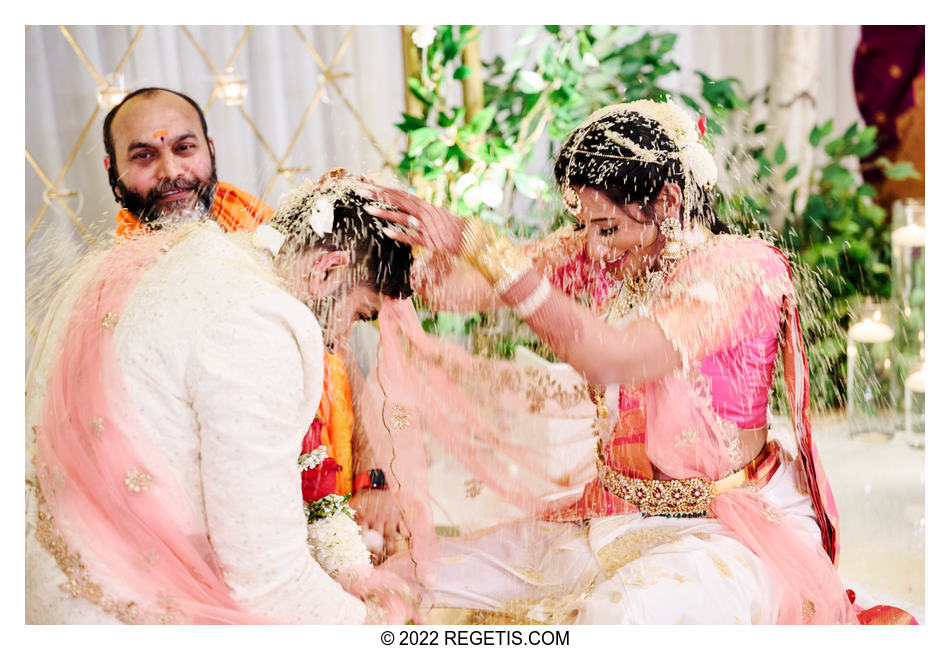 Kavya and Anuj's Telugu Wedding in Virginia
NIKON Z 9
Shutter Speed Value : 1/100
Aperture Value : 3.2
ISO : 3200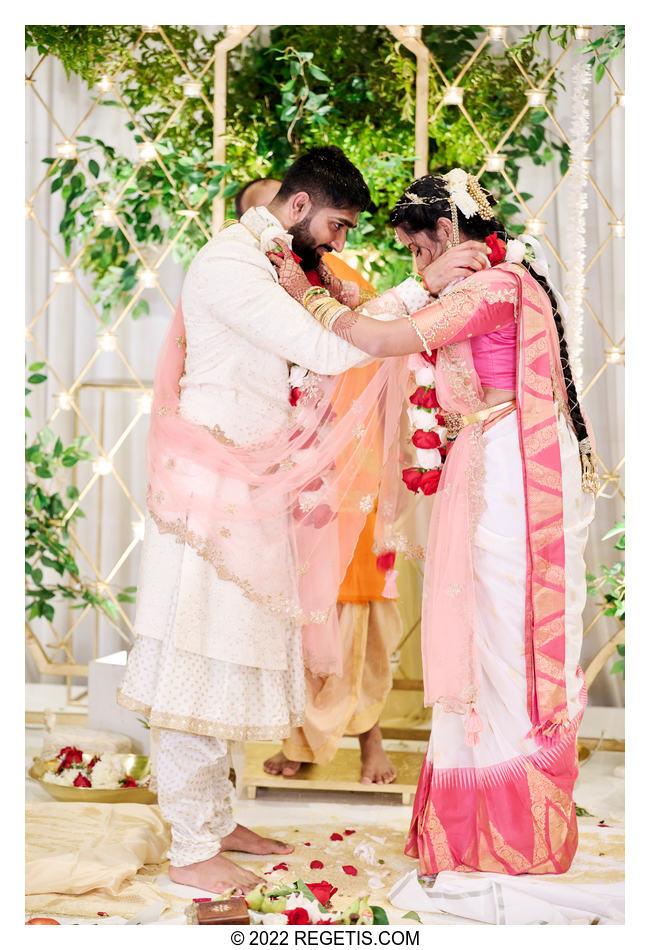 Kavya and Anuj's Telugu Wedding in Virginia
NIKON Z 9
Shutter Speed Value : 1/100
Aperture Value : 3.2
ISO : 3200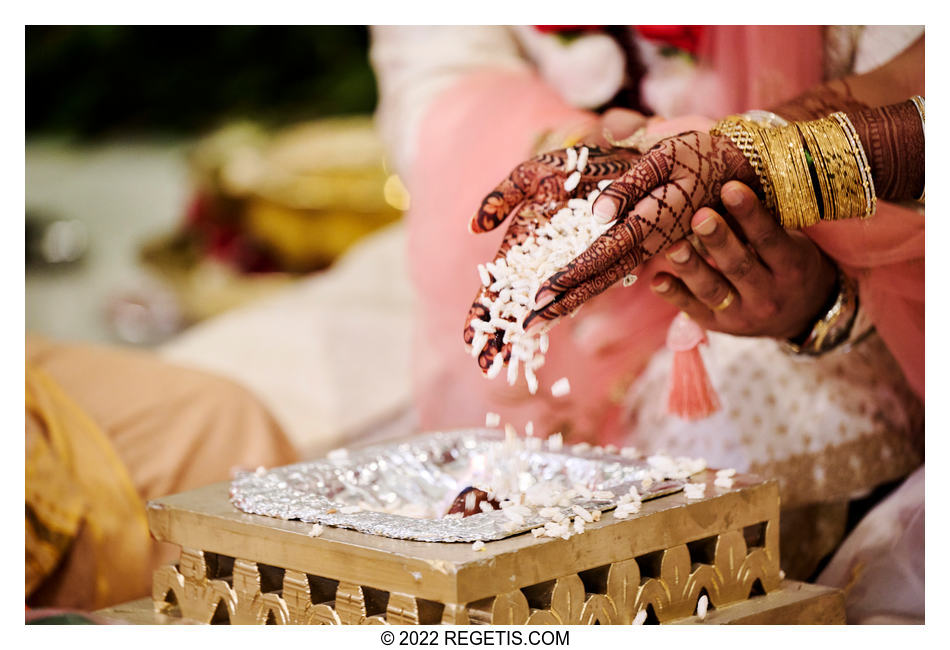 Kavya and Anuj's Telugu Wedding in Virginia
NIKON Z 9
Shutter Speed Value : 1/160
Aperture Value : 3.2
ISO : 3200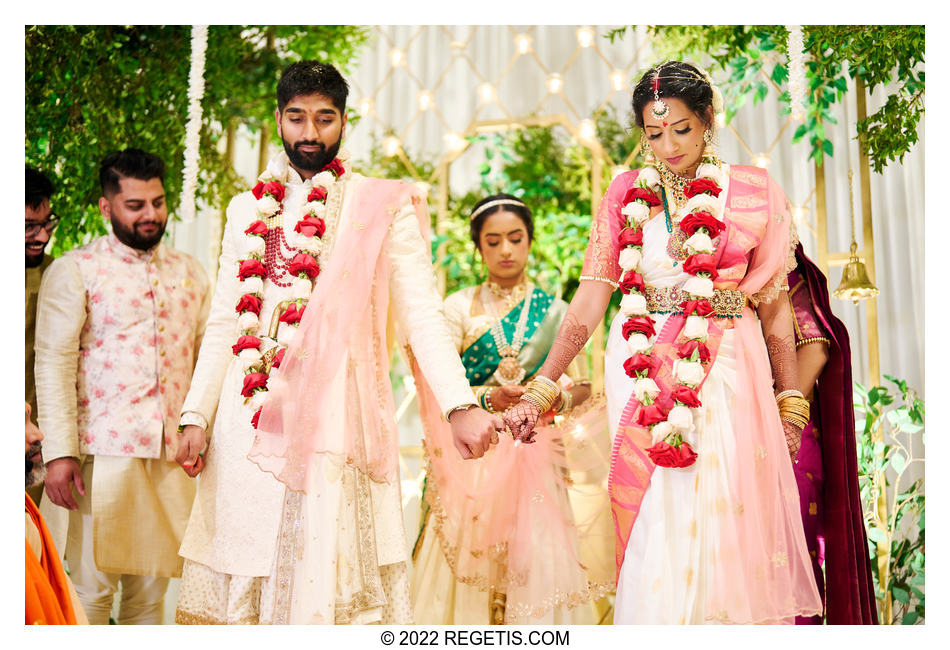 Kavya and Anuj's Telugu Wedding in Virginia
ILCE-1
Shutter Speed Value : 1/125
Aperture Value : 1.2
ISO : 640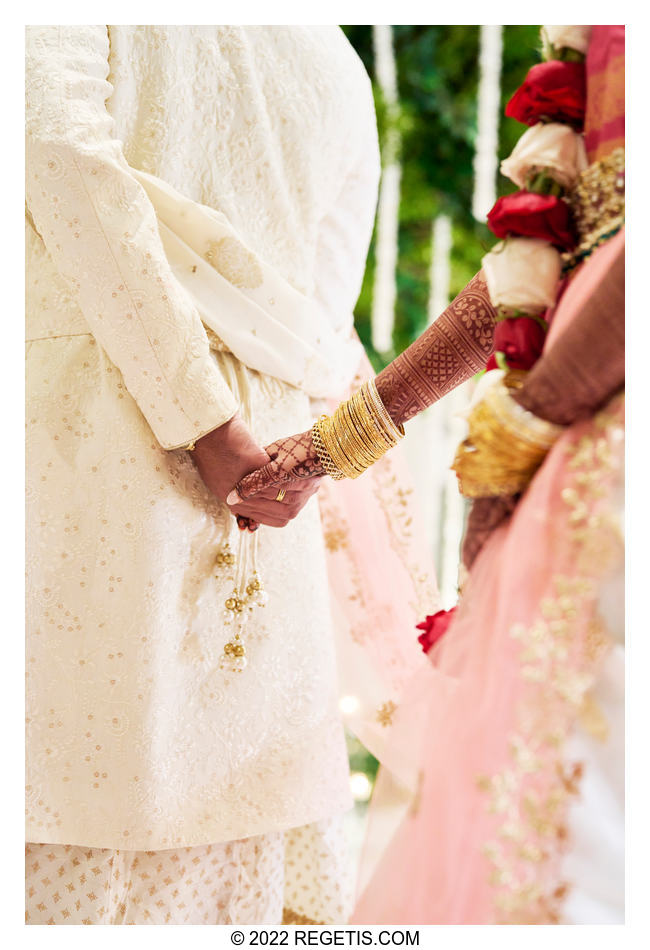 Kavya and Anuj's Telugu Wedding in Virginia
ILCE-1
Shutter Speed Value : 1/125
Aperture Value : 2.5
ISO : 1600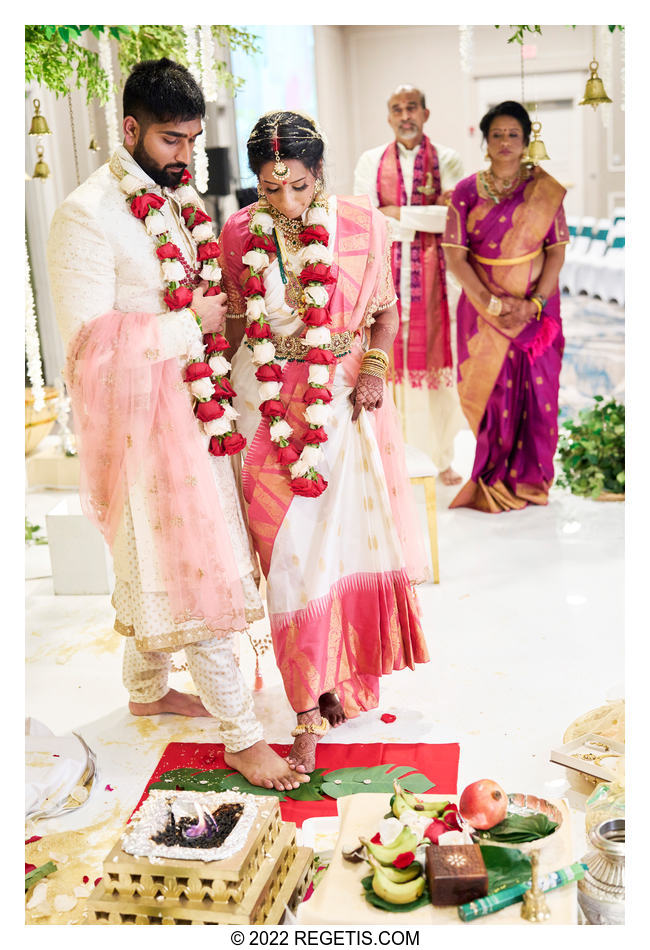 Kavya and Anuj's Telugu Wedding in Virginia
ILCE-1
Shutter Speed Value : 1/125
Aperture Value : 2.5
ISO : 1600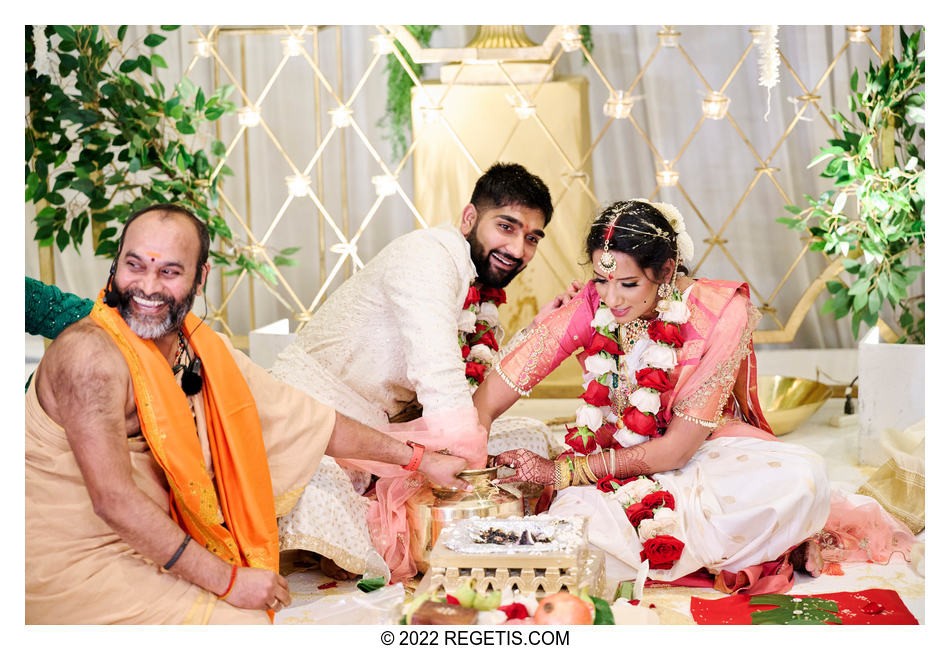 Kavya and Anuj's Telugu Wedding in Virginia
NIKON Z 9
Shutter Speed Value : 1/100
Aperture Value : 3.2
ISO : 3200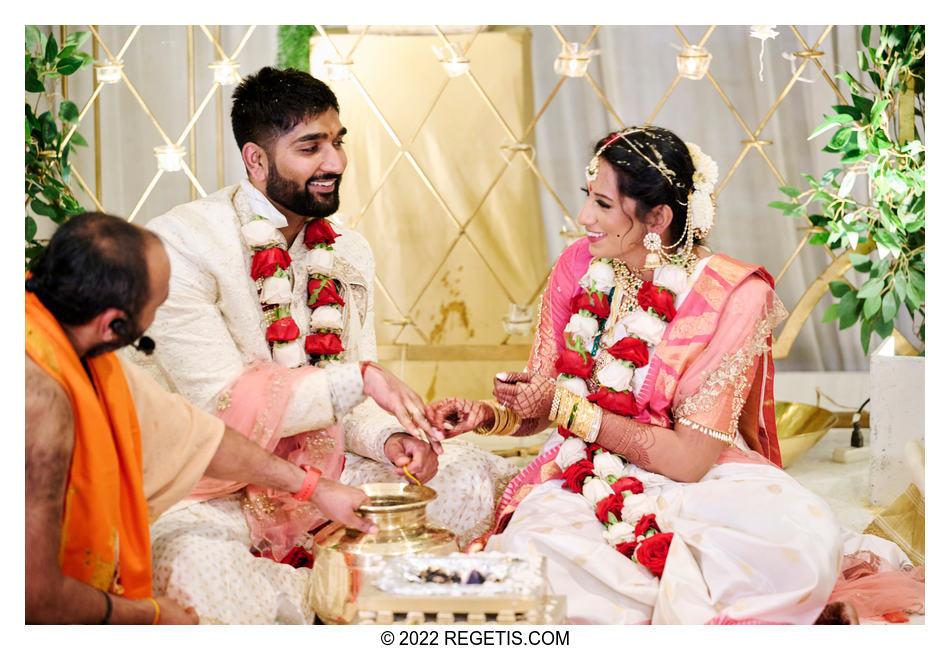 Kavya and Anuj's Telugu Wedding in Virginia
NIKON Z 9
Shutter Speed Value : 1/100
Aperture Value : 3.2
ISO : 3200
Kavya and Anuj's Telugu Wedding in Virginia
NIKON Z 6_2
Shutter Speed Value : 1/60
Aperture Value : 4.0
ISO : 8000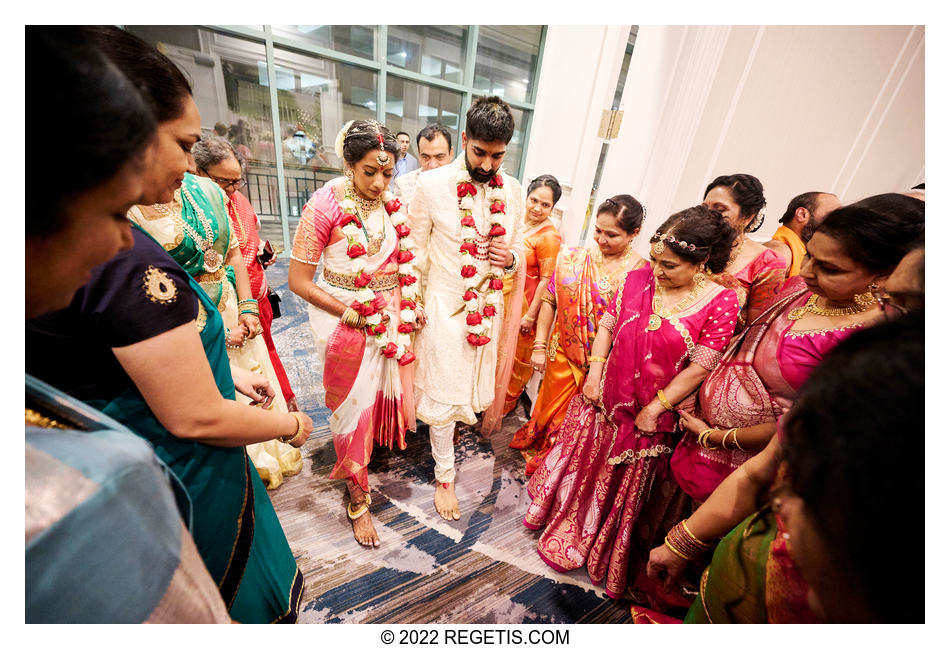 Kavya and Anuj's Telugu Wedding in Virginia
NIKON Z 6_2
Shutter Speed Value : 1/100
Aperture Value : 4.0
ISO : 6400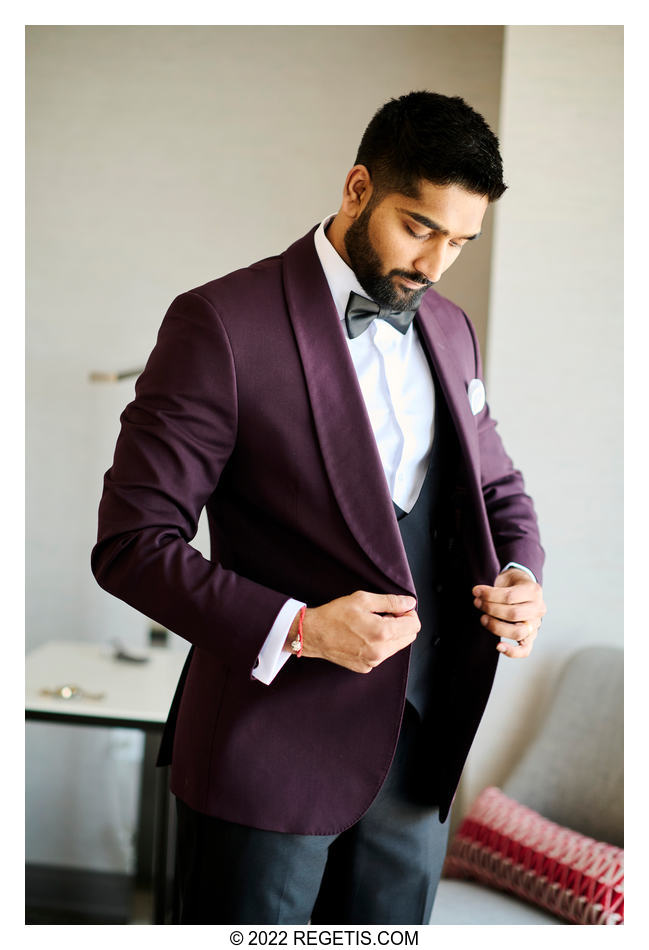 Kavya and Anuj's Telugu Wedding in Virginia
NIKON Z 6_2
Shutter Speed Value : 1/250
Aperture Value : 2.0
ISO : 640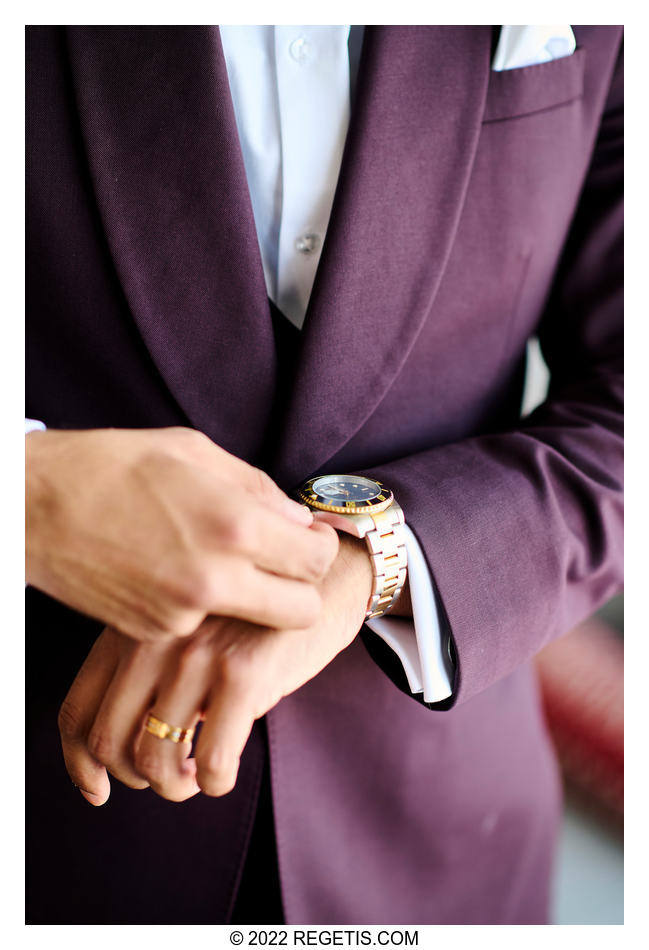 Kavya and Anuj's Telugu Wedding in Virginia
NIKON Z 6_2
Shutter Speed Value : 1/250
Aperture Value : 2.0
ISO : 640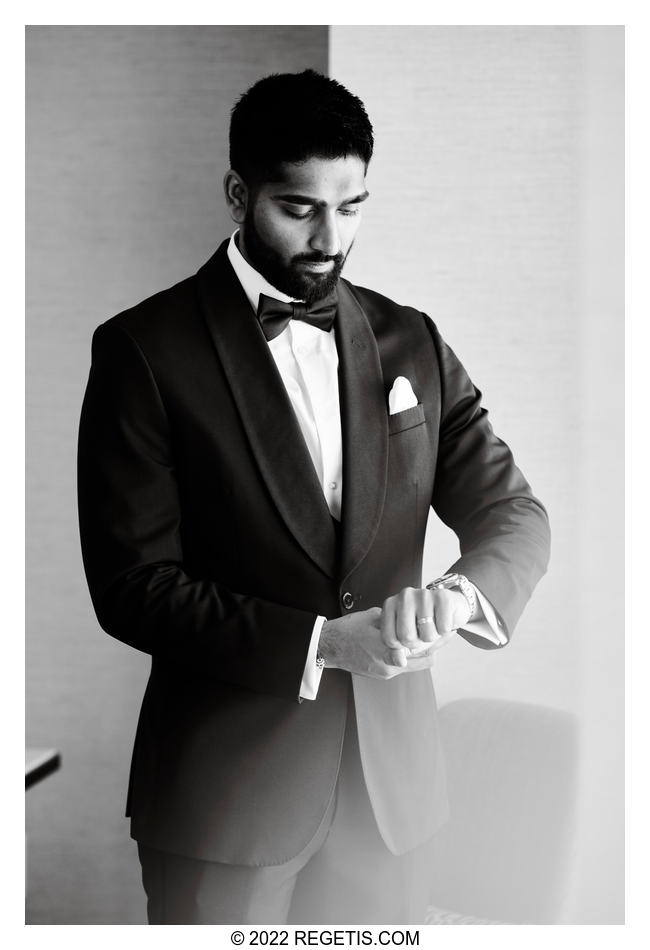 Kavya and Anuj's Telugu Wedding in Virginia
ILCE-7RM4
Shutter Speed Value : 1/125
Aperture Value : 3.5
ISO : 640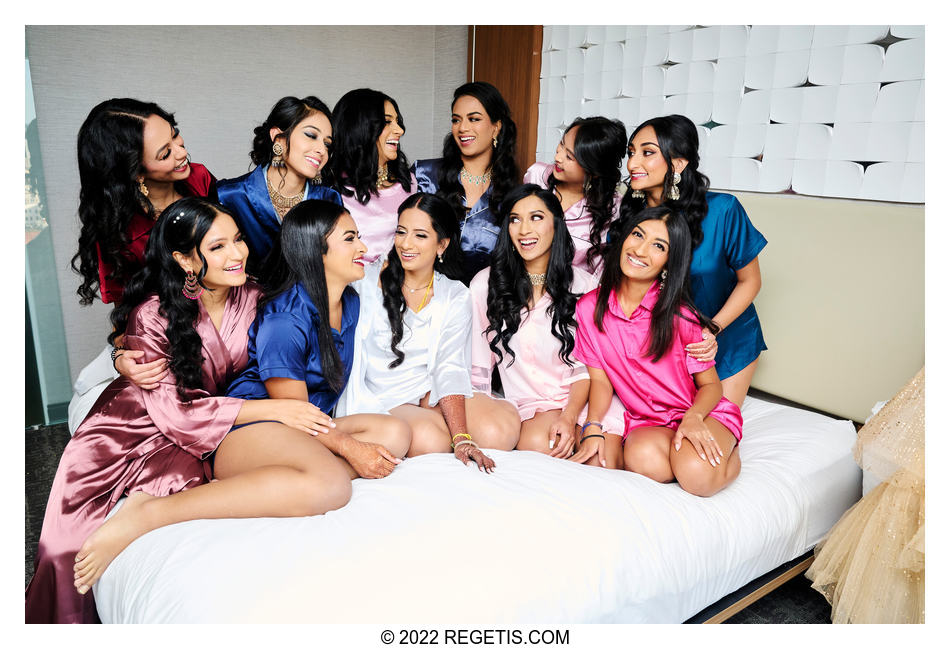 Kavya and Anuj's Telugu Wedding in Virginia
NIKON Z 6_2
Shutter Speed Value : 1/200
Aperture Value : 5.6
ISO : 1600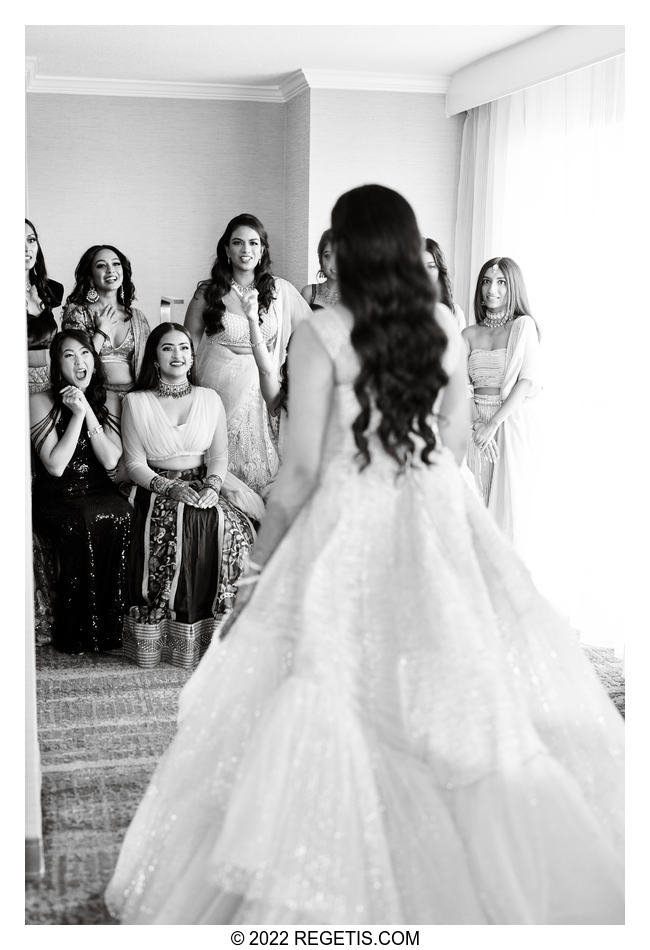 Kavya and Anuj's Telugu Wedding in Virginia
ILCE-1
Shutter Speed Value : 1/160
Aperture Value : 2.0
ISO : 1600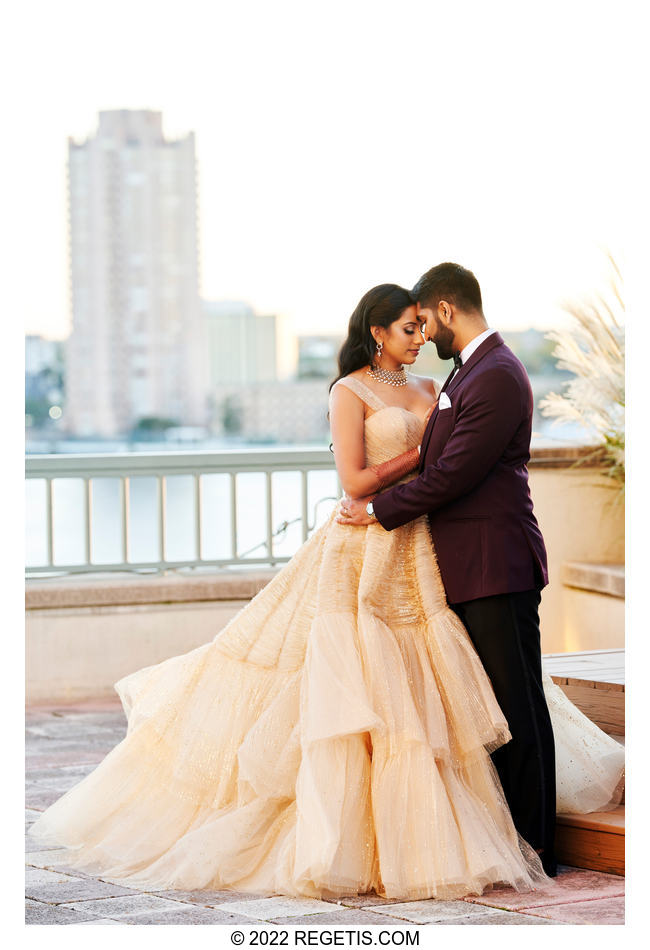 Kavya and Anuj's Telugu Wedding in Virginia
ILCE-7RM4
Shutter Speed Value : 1/125
Aperture Value : 3.5
ISO : 320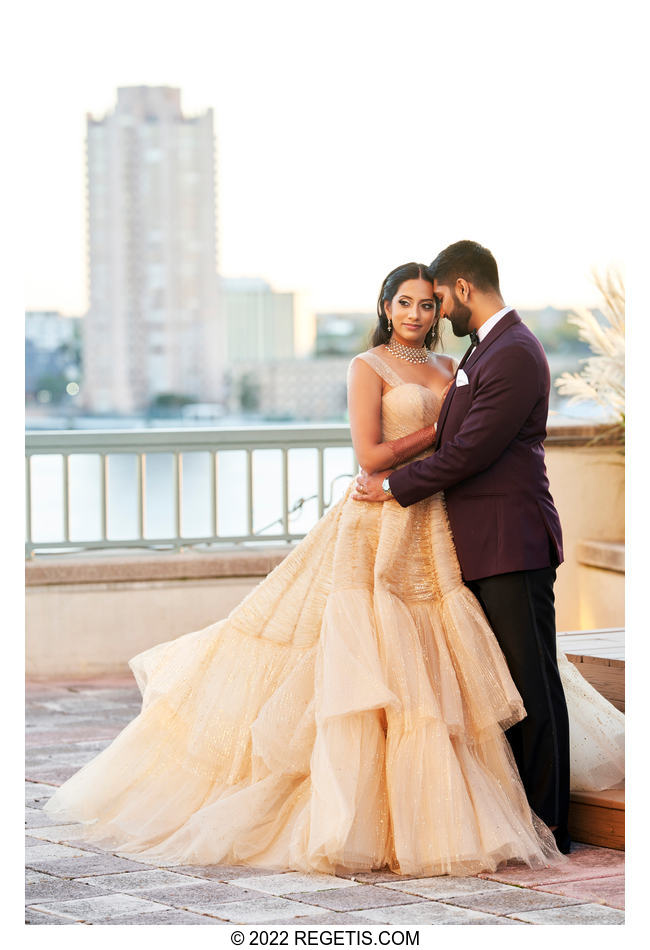 Kavya and Anuj's Telugu Wedding in Virginia
ILCE-7RM4
Shutter Speed Value : 1/125
Aperture Value : 3.5
ISO : 320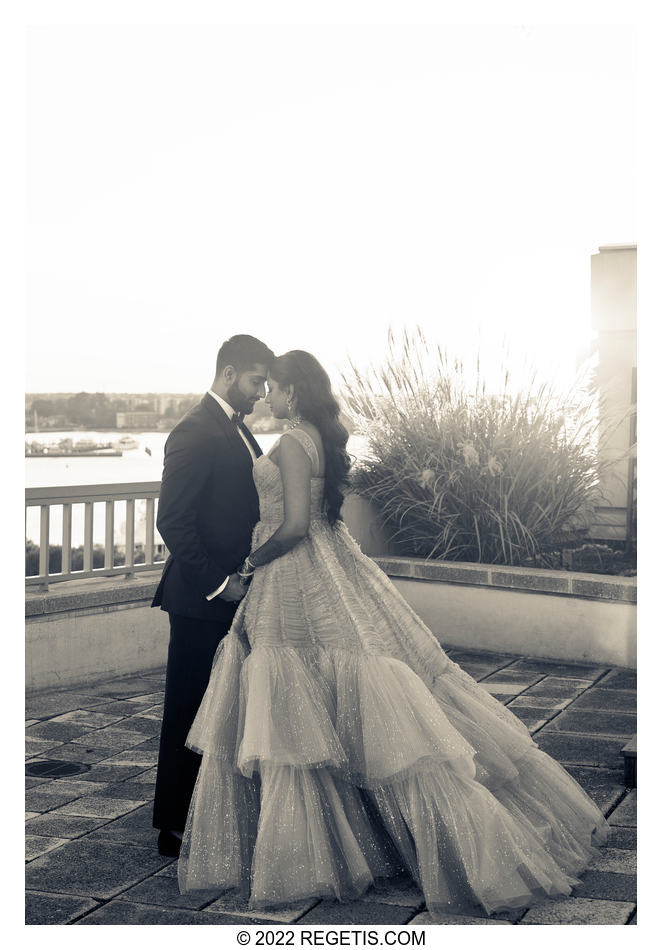 Kavya and Anuj's Telugu Wedding in Virginia
ILCE-1
Shutter Speed Value : 1/400
Aperture Value : 4.0
ISO : 200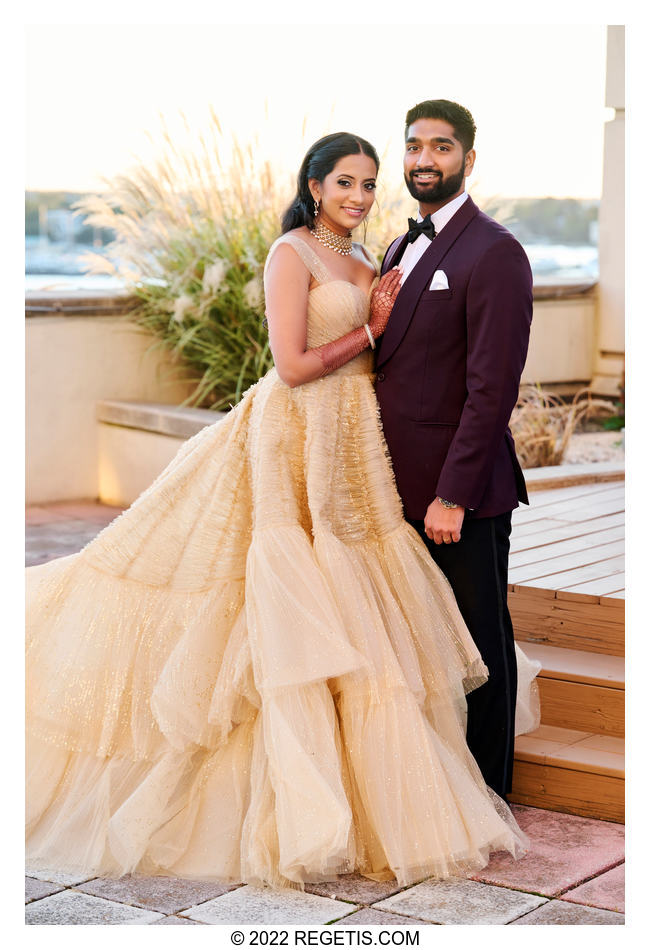 Kavya and Anuj's Telugu Wedding in Virginia
NIKON Z 9
Shutter Speed Value : 1/200
Aperture Value : 4.0
ISO : 640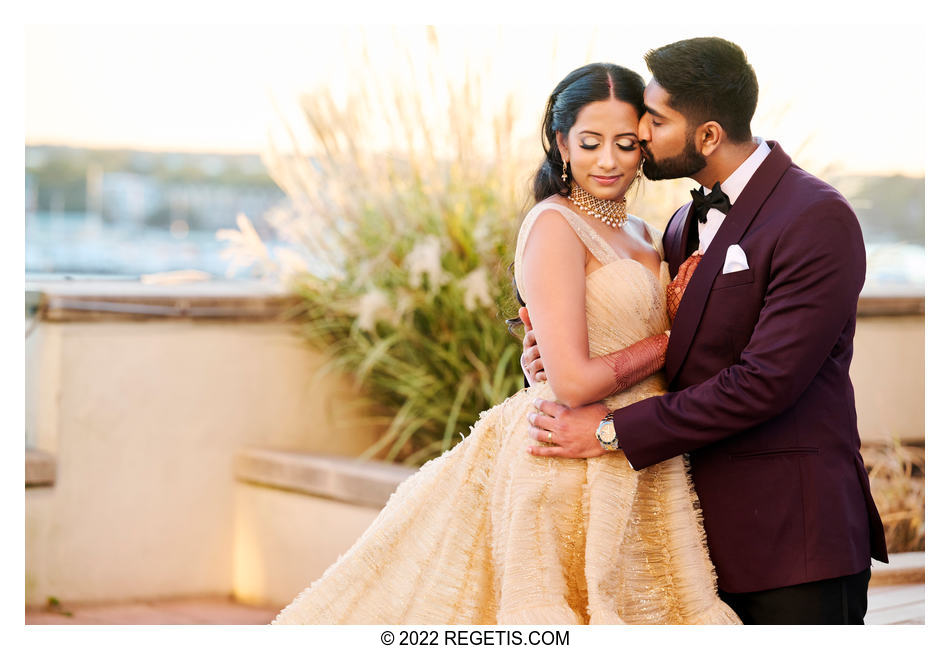 Kavya and Anuj's Telugu Wedding in Virginia
NIKON Z 9
Shutter Speed Value : 1/200
Aperture Value : 4.0
ISO : 640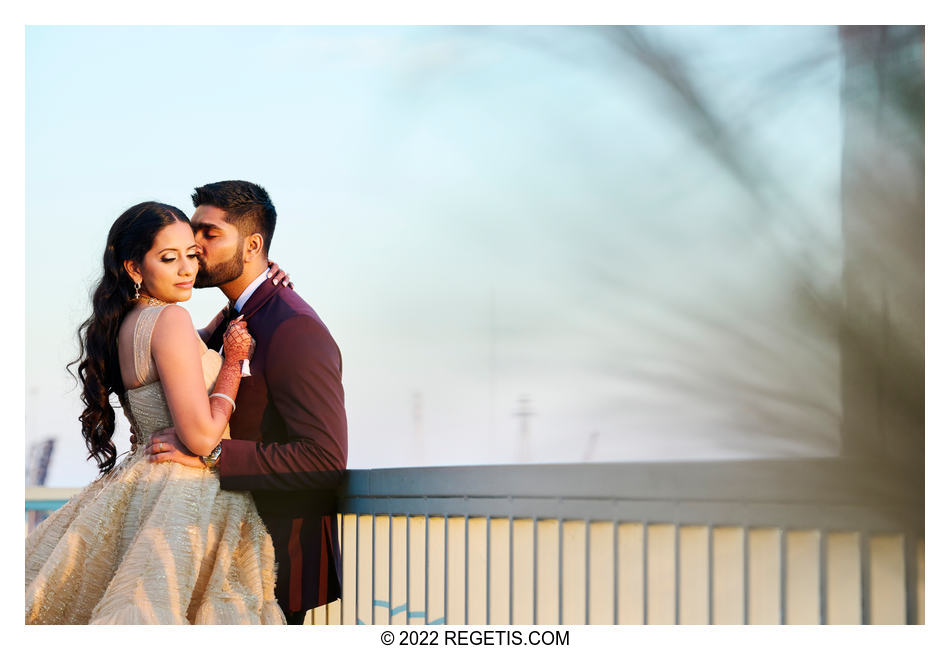 Kavya and Anuj's Telugu Wedding in Virginia
NIKON Z 9
Shutter Speed Value : 1/160
Aperture Value : 5.6
ISO : 640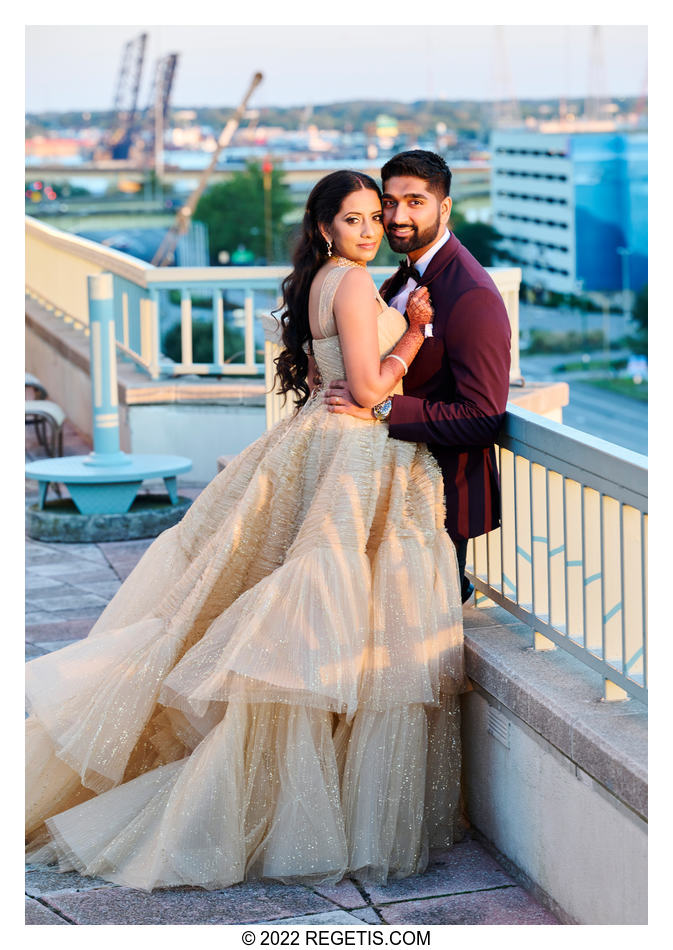 Kavya and Anuj's Telugu Wedding in Virginia
NIKON Z 9
Shutter Speed Value : 1/125
Aperture Value : 5.6
ISO : 640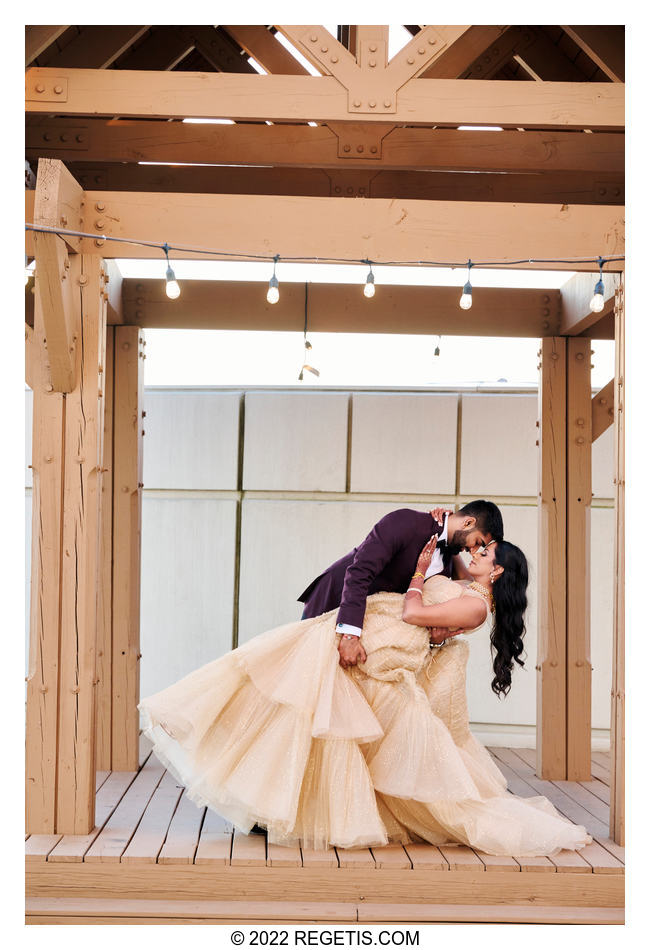 Kavya and Anuj's Telugu Wedding in Virginia
NIKON Z 9
Shutter Speed Value : 1/200
Aperture Value : 4.0
ISO : 1600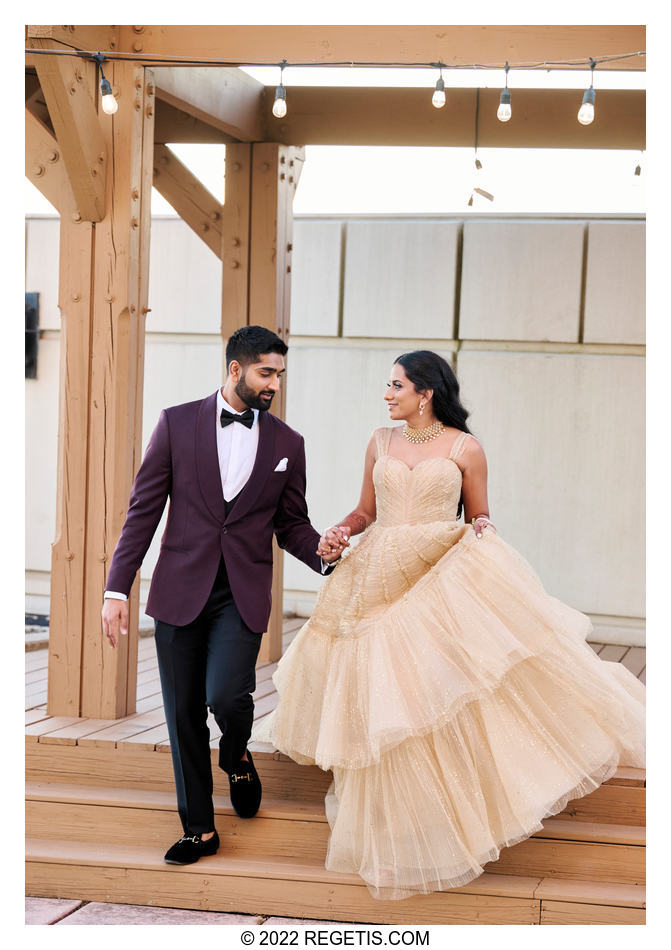 Kavya and Anuj's Telugu Wedding in Virginia
NIKON Z 9
Shutter Speed Value : 1/200
Aperture Value : 4.0
ISO : 1600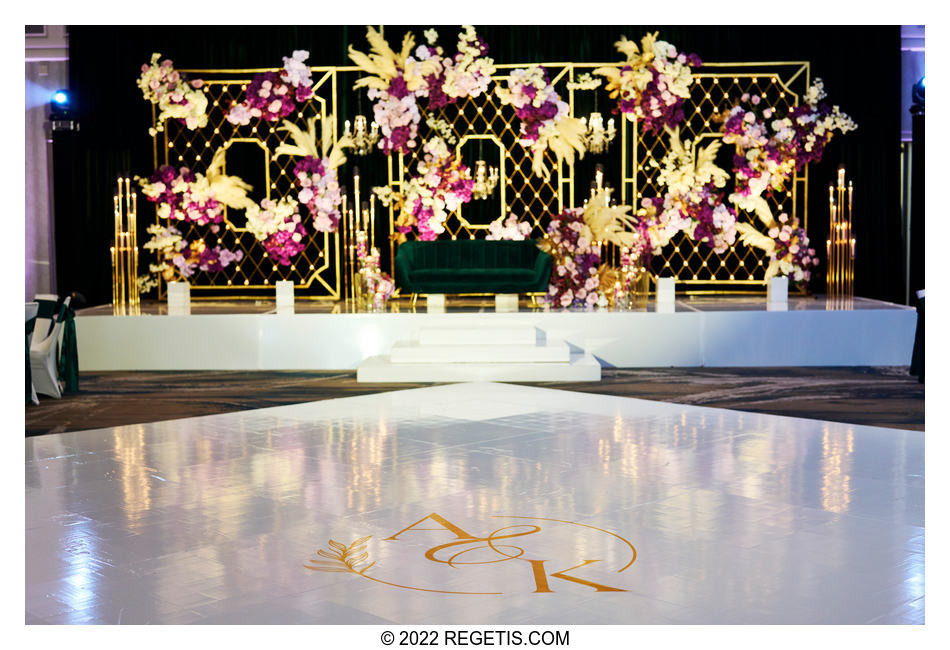 Kavya and Anuj's Telugu Wedding in Virginia
ILCE-1
Shutter Speed Value : 1/100
Aperture Value : 2.2
ISO : 640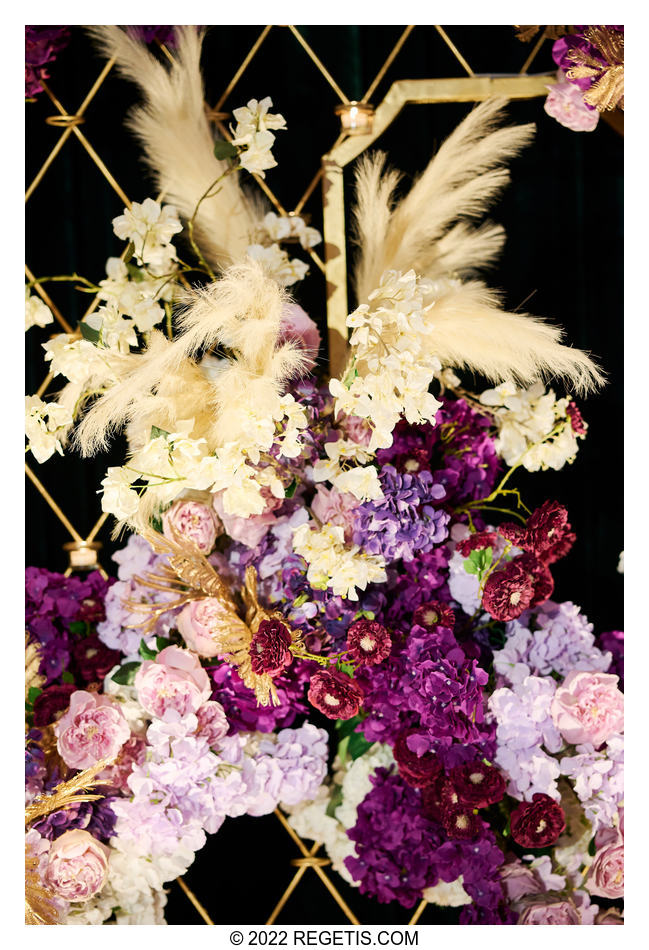 Kavya and Anuj's Telugu Wedding in Virginia
NIKON Z 6_2
Shutter Speed Value : 1/160
Aperture Value : 2.0
ISO : 640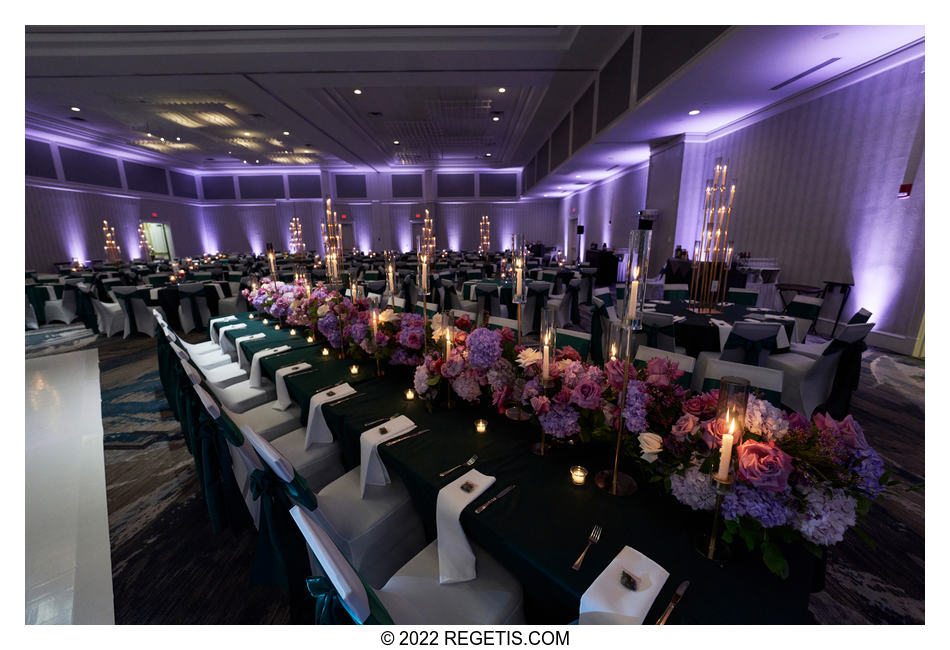 Kavya and Anuj's Telugu Wedding in Virginia
ILCE-7RM4
Shutter Speed Value : 1/125
Aperture Value : 4.0
ISO : 1250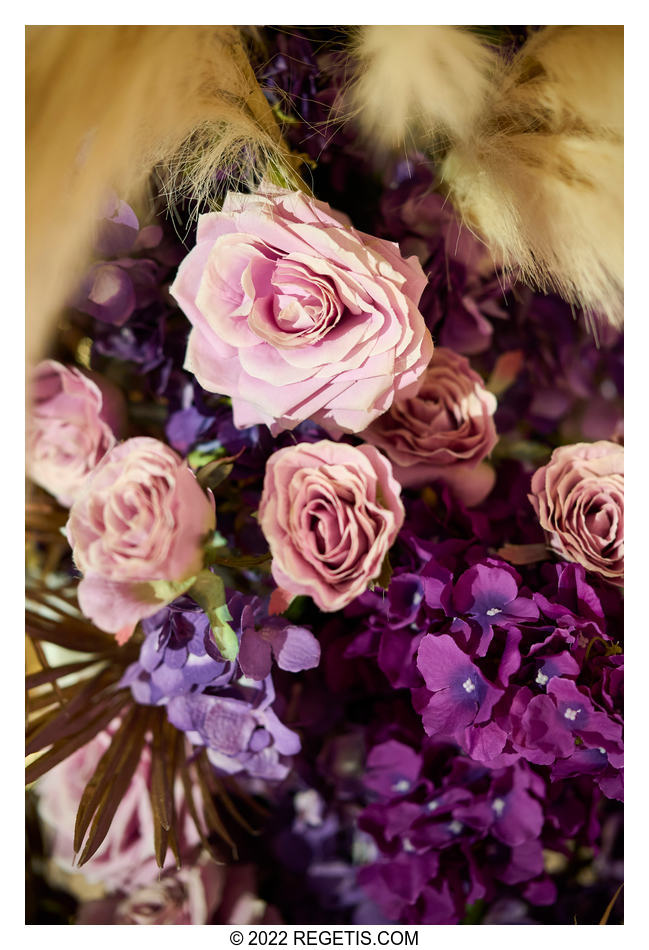 Kavya and Anuj's Telugu Wedding in Virginia
NIKON Z 6_2
Shutter Speed Value : 1/100
Aperture Value : 2.0
ISO : 640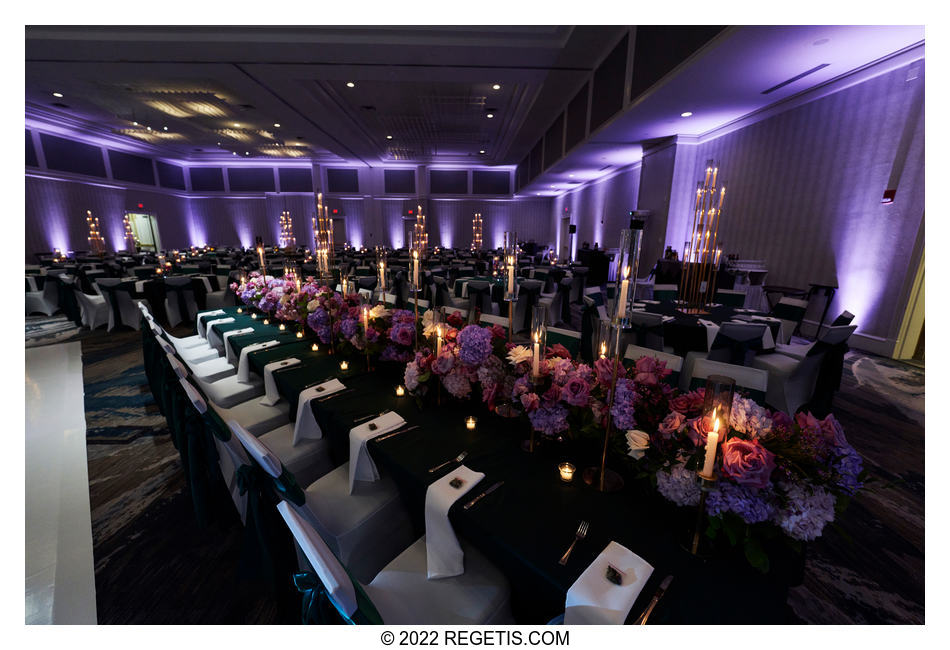 Kavya and Anuj's Telugu Wedding in Virginia
ILCE-7RM4
Shutter Speed Value : 1/125
Aperture Value : 4.0
ISO : 1250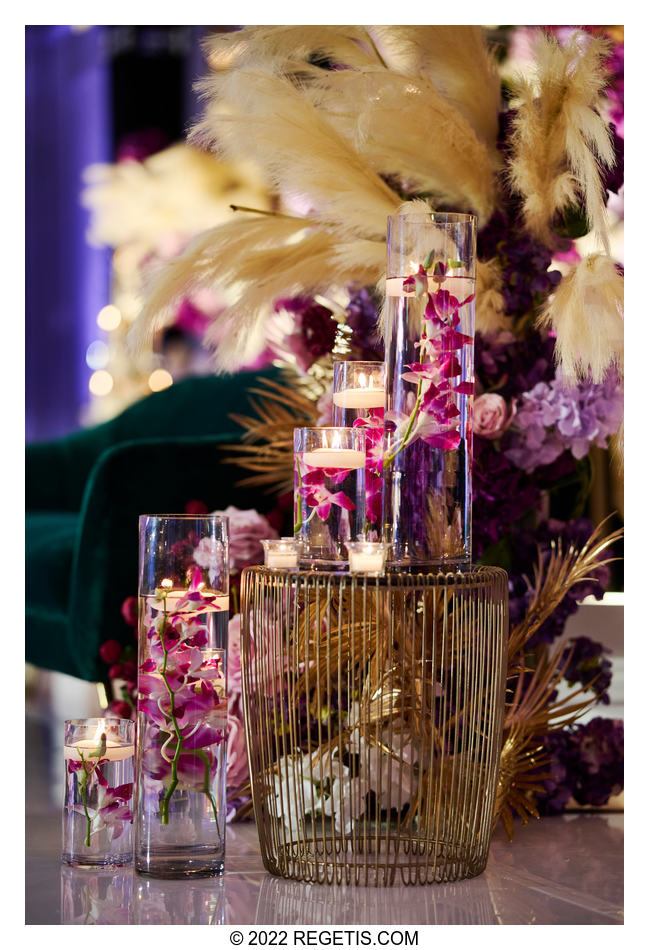 Kavya and Anuj's Telugu Wedding in Virginia
NIKON Z 6_2
Shutter Speed Value : 1/160
Aperture Value : 2.0
ISO : 640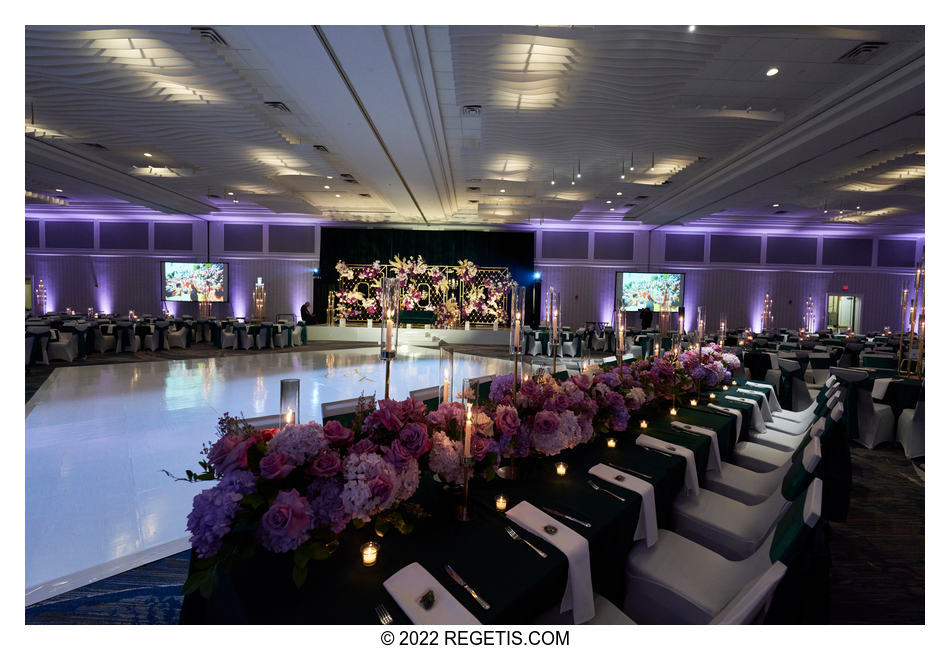 Kavya and Anuj's Telugu Wedding in Virginia
ILCE-7RM4
Shutter Speed Value : 1/125
Aperture Value : 4.0
ISO : 1250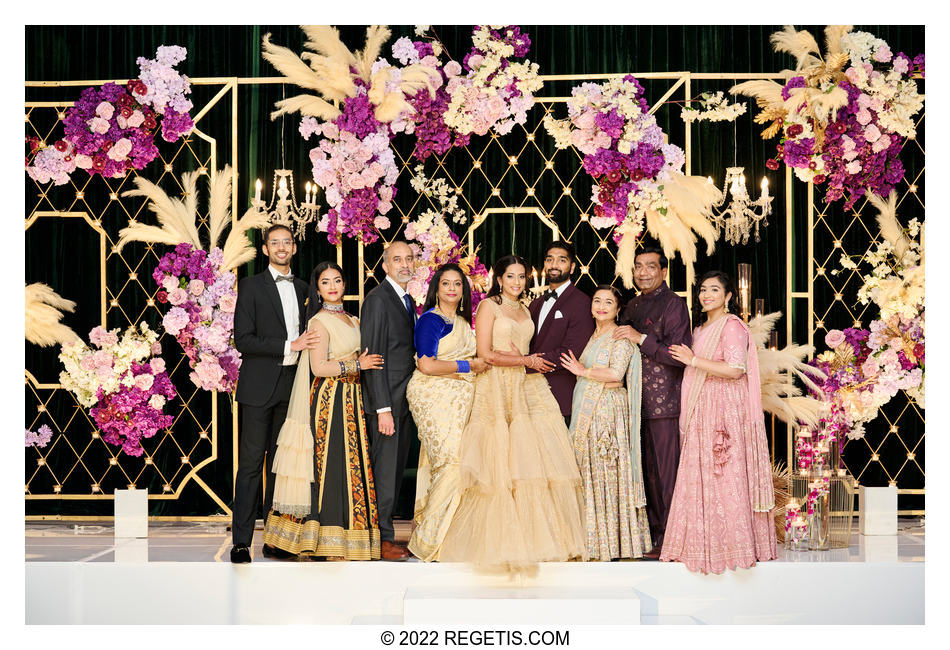 Kavya and Anuj's Telugu Wedding in Virginia
NIKON Z 9
Shutter Speed Value : 1/60
Aperture Value : 4.0
ISO : 1600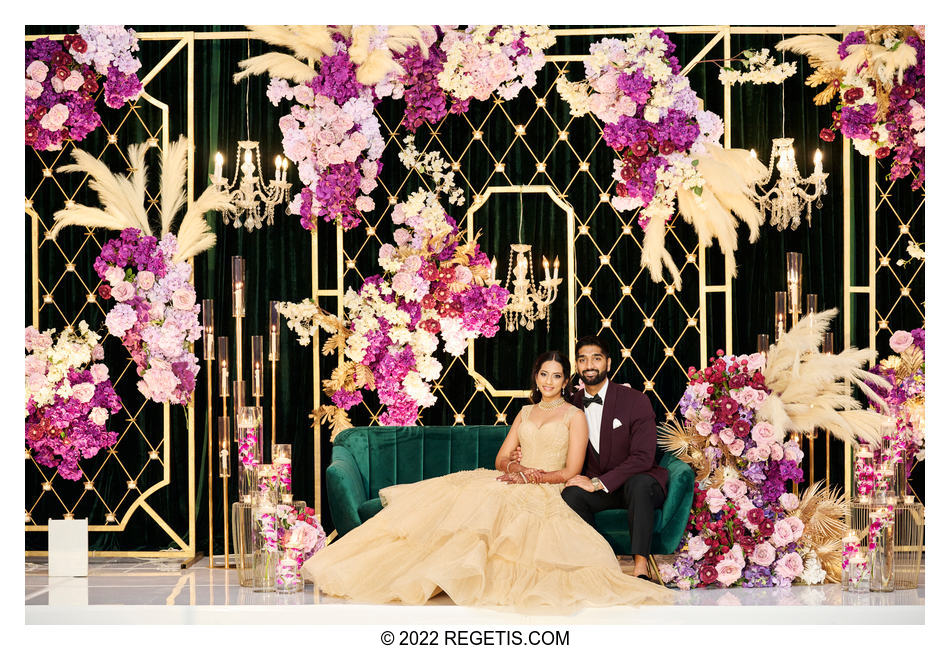 Kavya and Anuj's Telugu Wedding in Virginia
NIKON Z 9
Shutter Speed Value : 1/60
Aperture Value : 4.0
ISO : 1600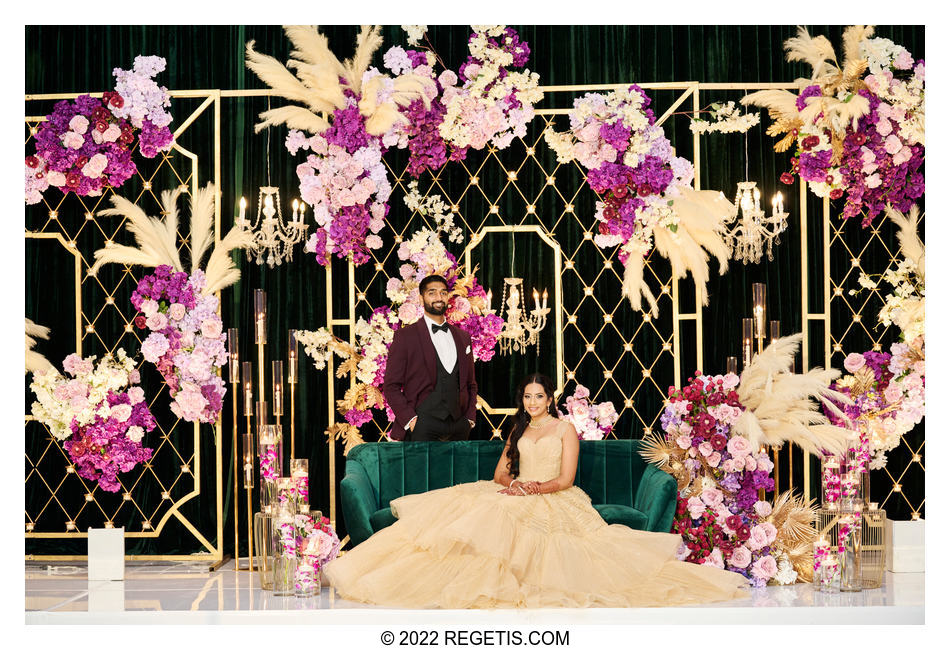 Kavya and Anuj's Telugu Wedding in Virginia
NIKON Z 9
Shutter Speed Value : 1/60
Aperture Value : 4.0
ISO : 1600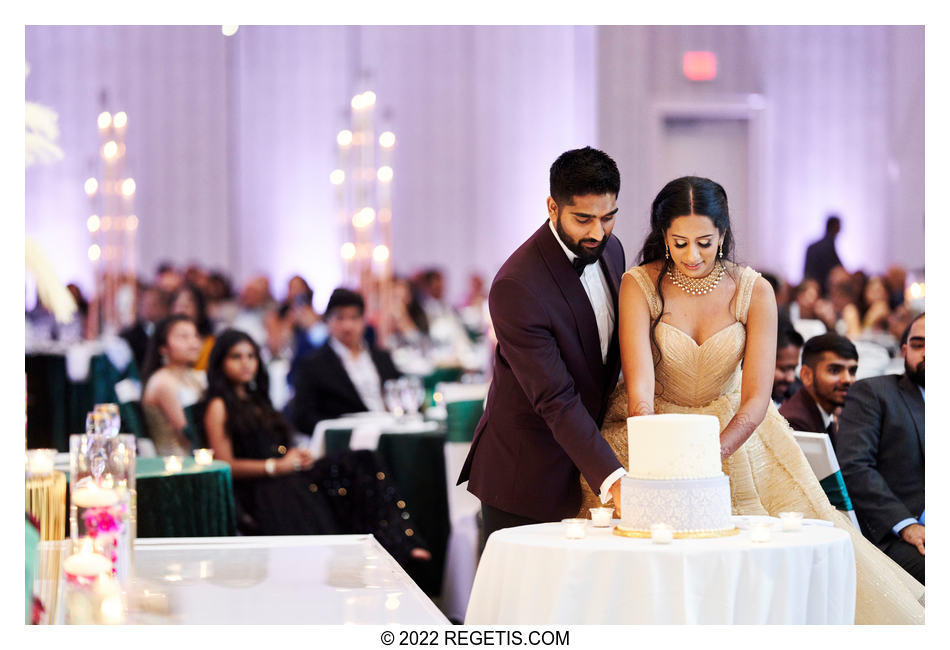 Kavya and Anuj's Telugu Wedding in Virginia
ILCE-7RM4
Shutter Speed Value : 1/160
Aperture Value : 1.8
ISO : 1250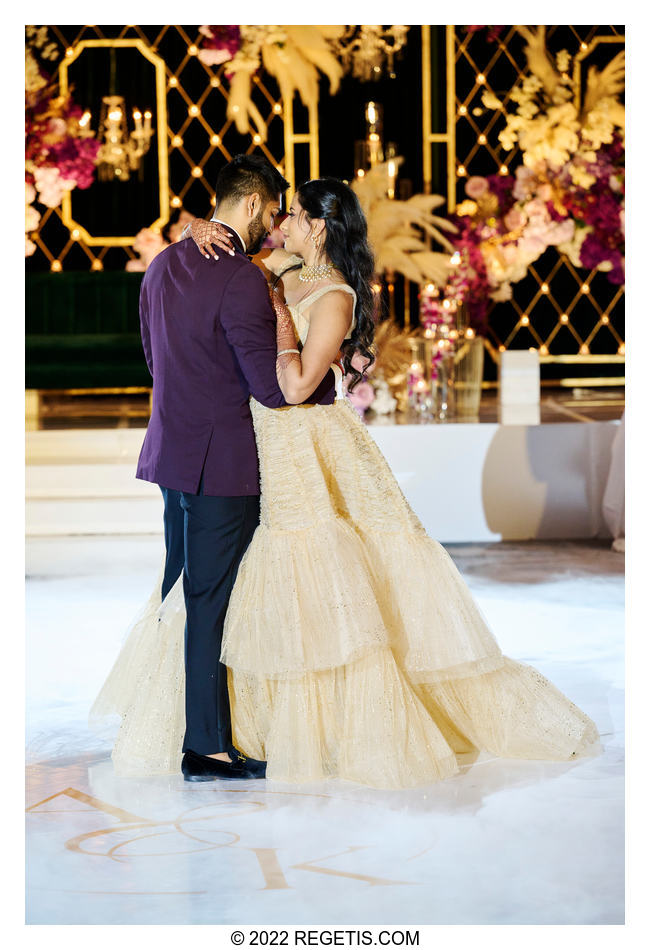 Kavya and Anuj's Telugu Wedding in Virginia
NIKON Z 9
Shutter Speed Value : 1/250
Aperture Value : 4.0
ISO : 3200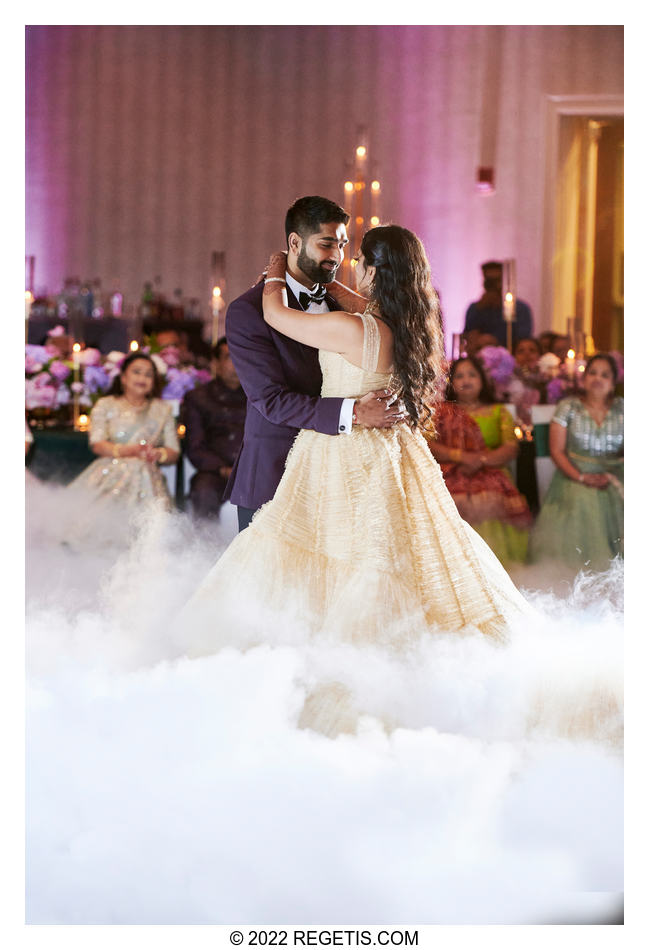 Kavya and Anuj's Telugu Wedding in Virginia
NIKON Z 6
Shutter Speed Value : 1/500
Aperture Value : 2.8
ISO : 3200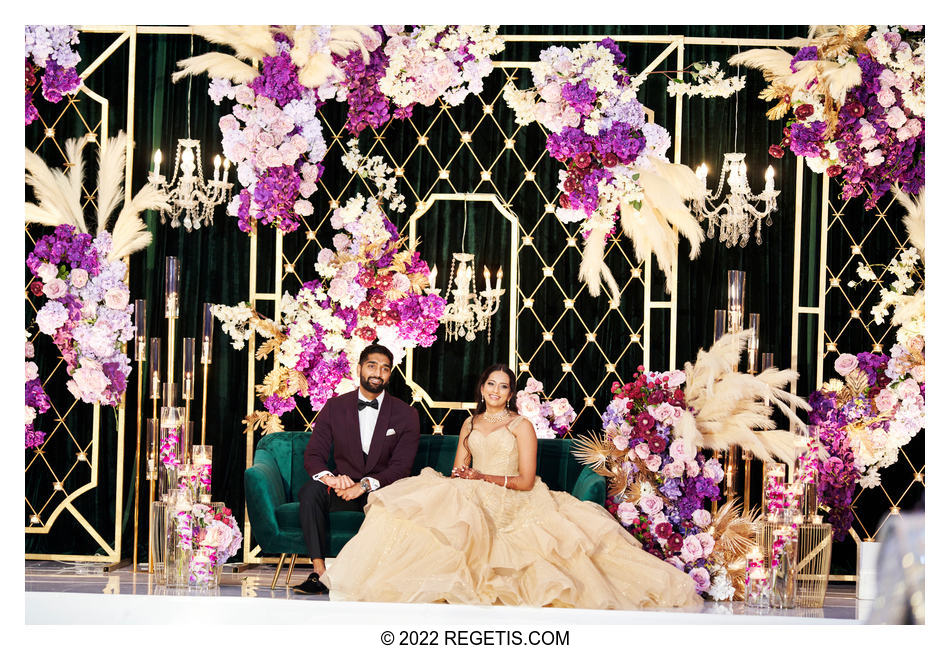 Kavya and Anuj's Telugu Wedding in Virginia
ILCE-7RM4
Shutter Speed Value : 1/125
Aperture Value : 1.8
ISO : 640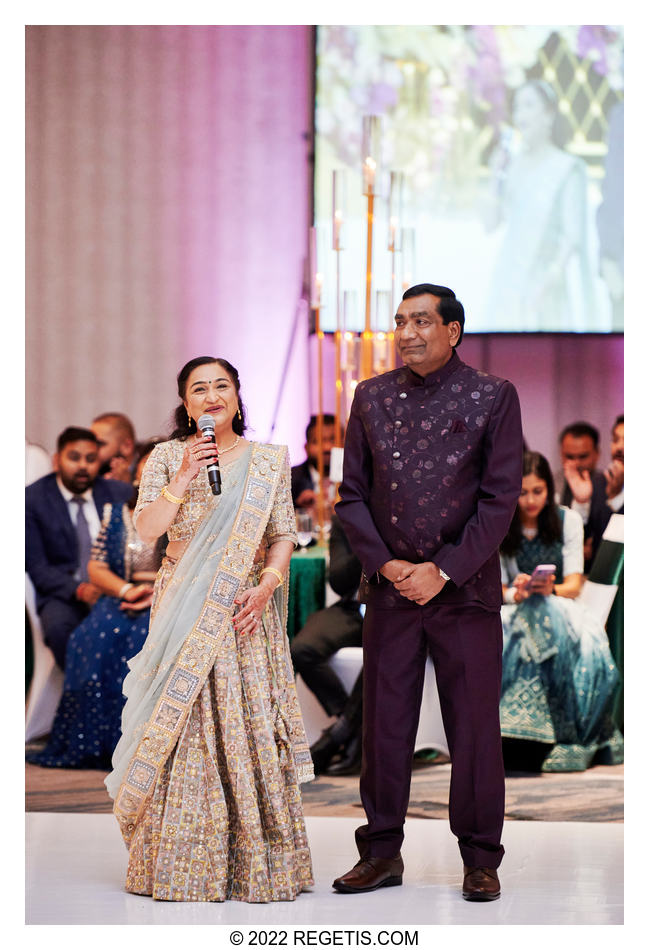 Kavya and Anuj's Telugu Wedding in Virginia
NIKON Z 6
Shutter Speed Value : 1/200
Aperture Value : 2.8
ISO : 3200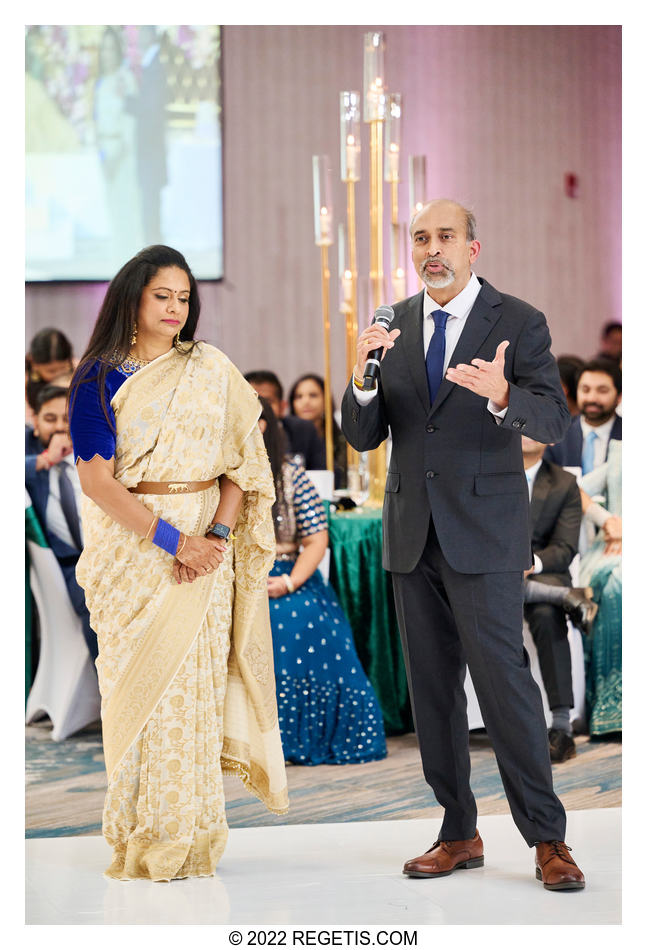 Kavya and Anuj's Telugu Wedding in Virginia
NIKON Z 9
Shutter Speed Value : 1/200
Aperture Value : 3.2
ISO : 3200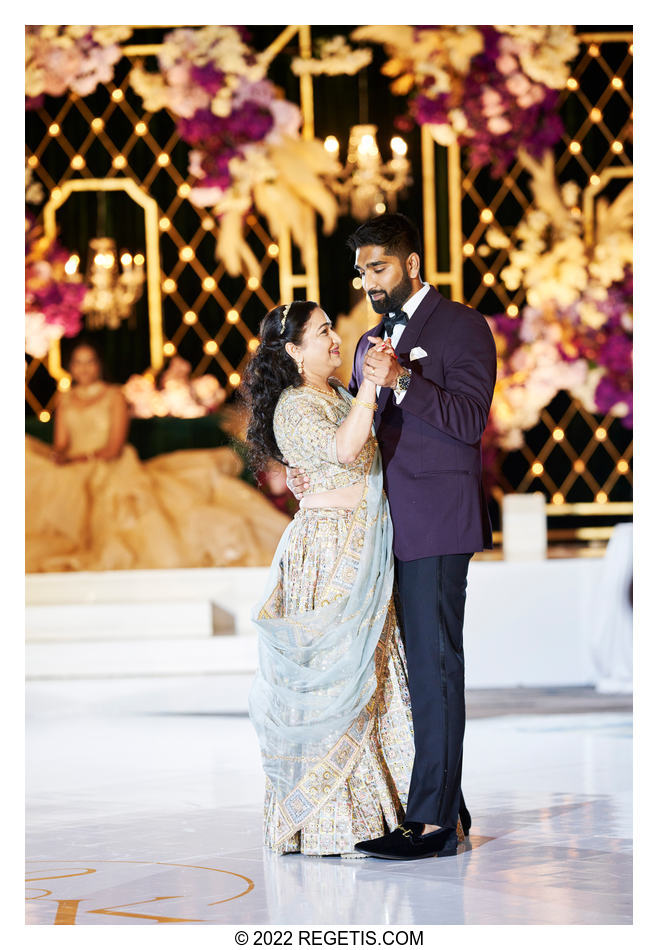 Kavya and Anuj's Telugu Wedding in Virginia
ILCE-7RM4
Shutter Speed Value : 1/250
Aperture Value : 2.5
ISO : 1250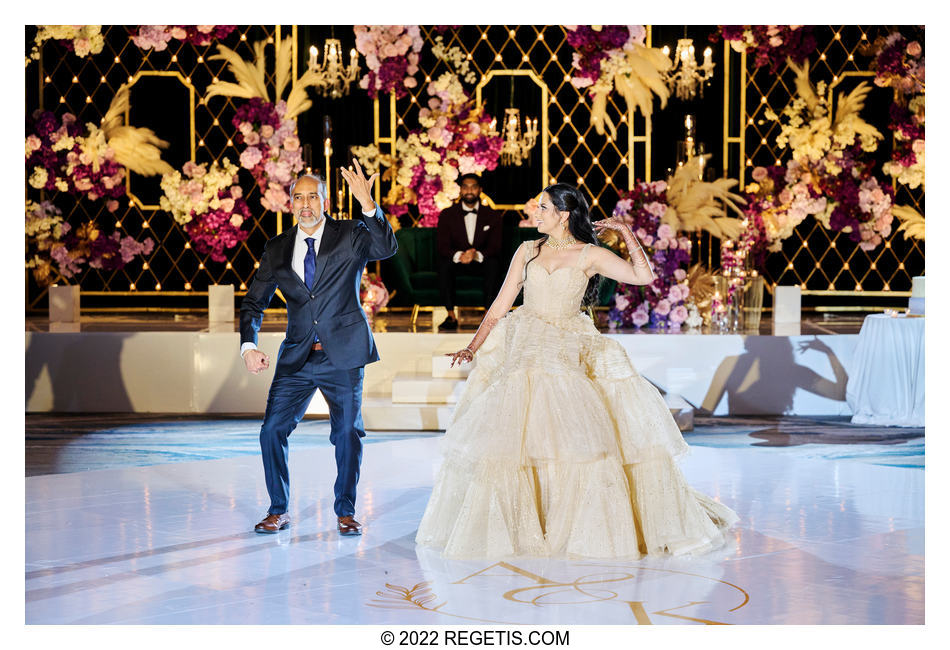 Kavya and Anuj's Telugu Wedding in Virginia
NIKON Z 9
Shutter Speed Value : 1/320
Aperture Value : 3.2
ISO : 3200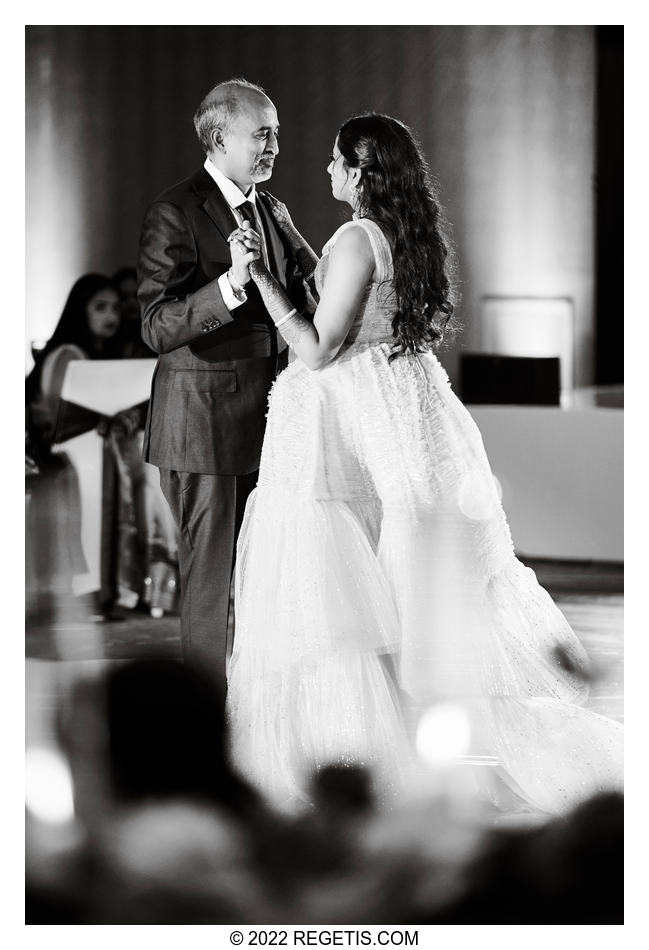 Kavya and Anuj's Telugu Wedding in Virginia
NIKON Z 6
Shutter Speed Value : 1/320
Aperture Value : 2.8
ISO : 3200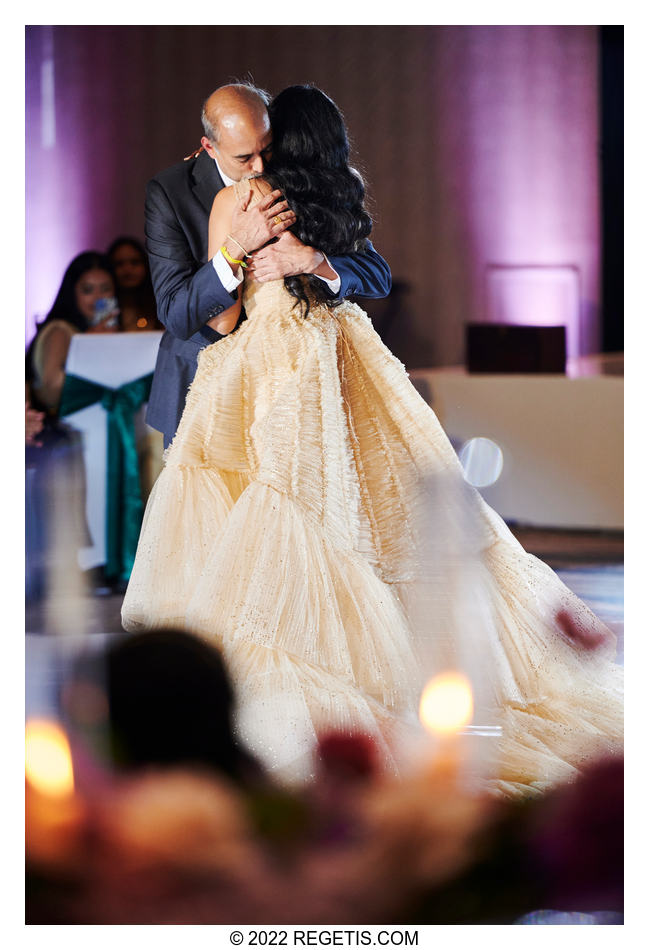 Kavya and Anuj's Telugu Wedding in Virginia
NIKON Z 6
Shutter Speed Value : 1/320
Aperture Value : 2.8
ISO : 3200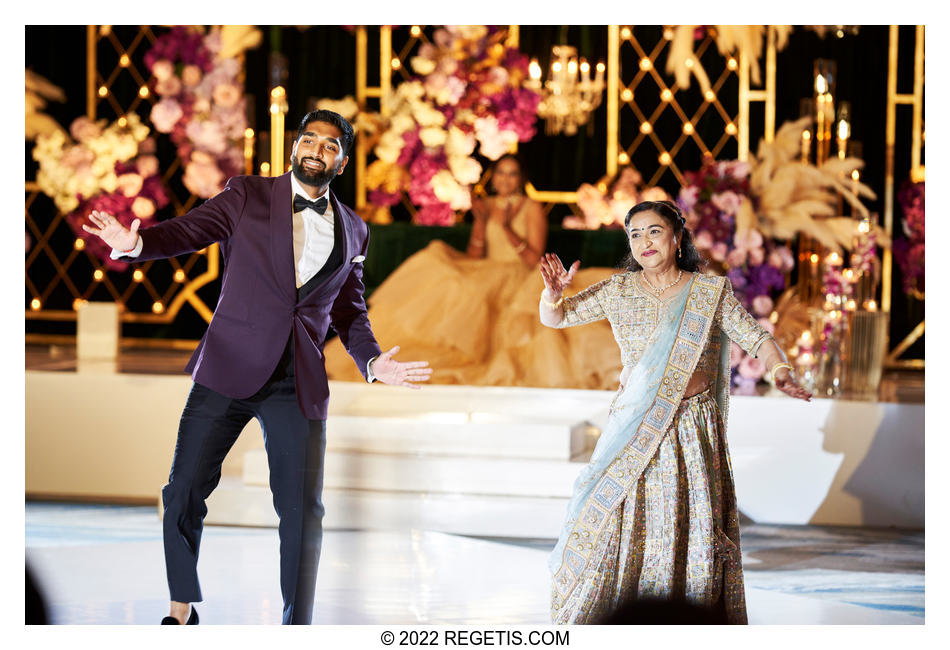 Kavya and Anuj's Telugu Wedding in Virginia
ILCE-7RM4
Shutter Speed Value : 1/250
Aperture Value : 2.5
ISO : 1250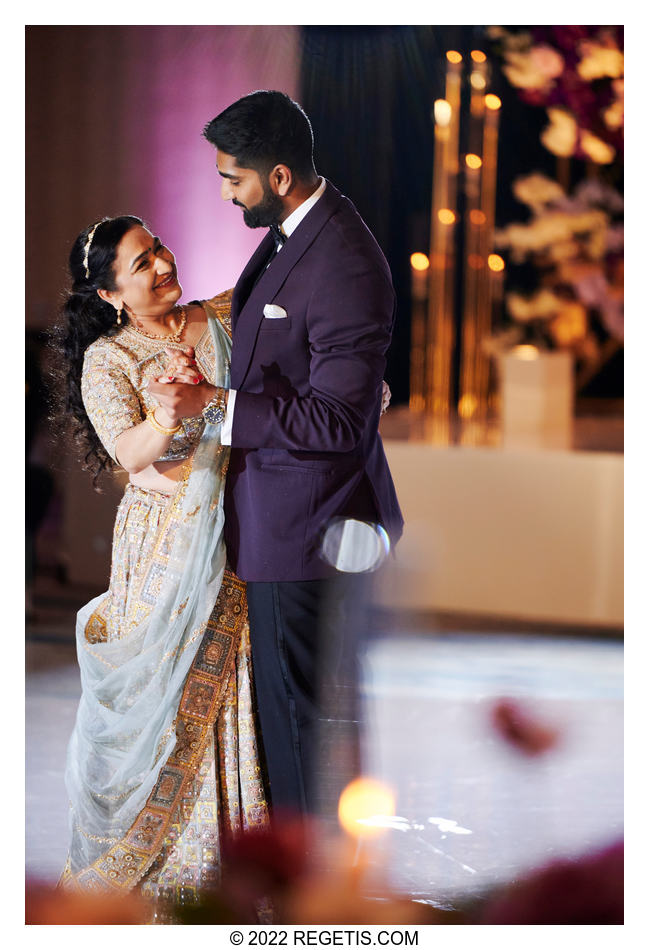 Kavya and Anuj's Telugu Wedding in Virginia
NIKON Z 6
Shutter Speed Value : 1/400
Aperture Value : 2.8
ISO : 3200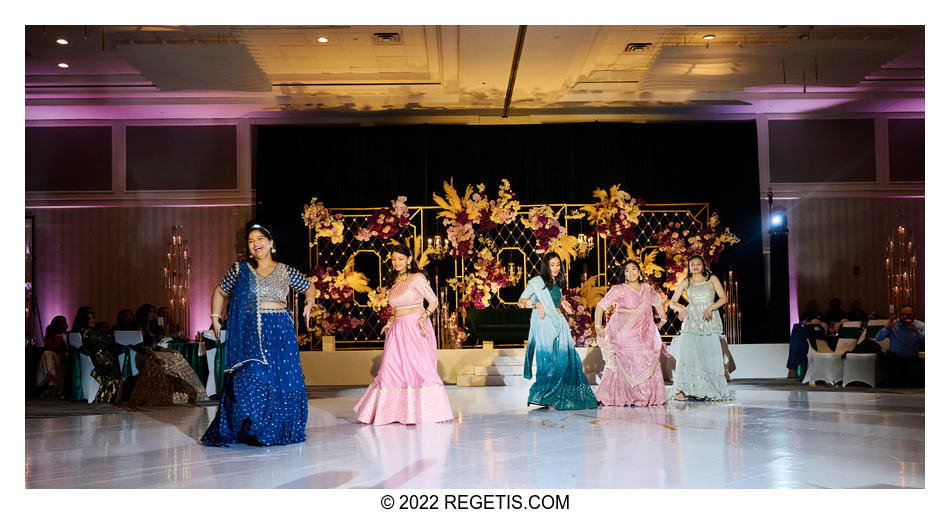 Kavya and Anuj's Telugu Wedding in Virginia
NIKON Z 6_2
Shutter Speed Value : 1/160
Aperture Value : 5.6
ISO : 3200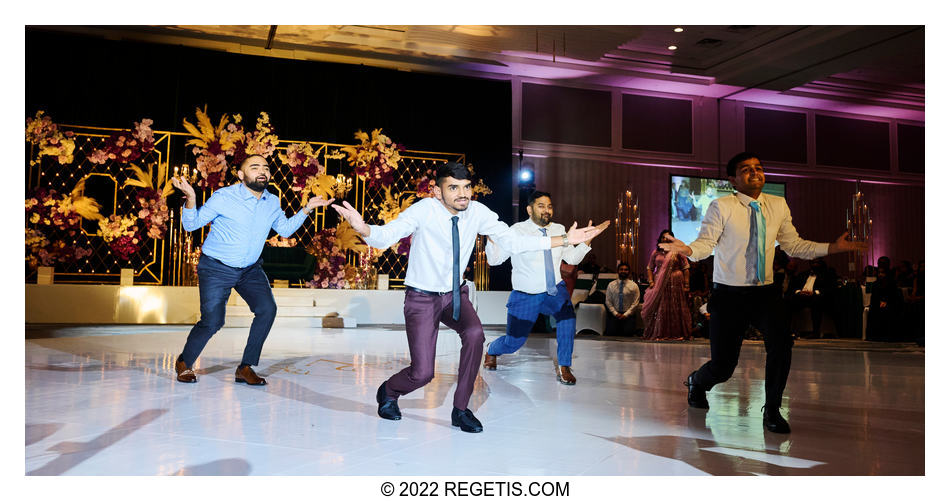 Kavya and Anuj's Telugu Wedding in Virginia
NIKON Z 6_2
Shutter Speed Value : 1/160
Aperture Value : 5.6
ISO : 3200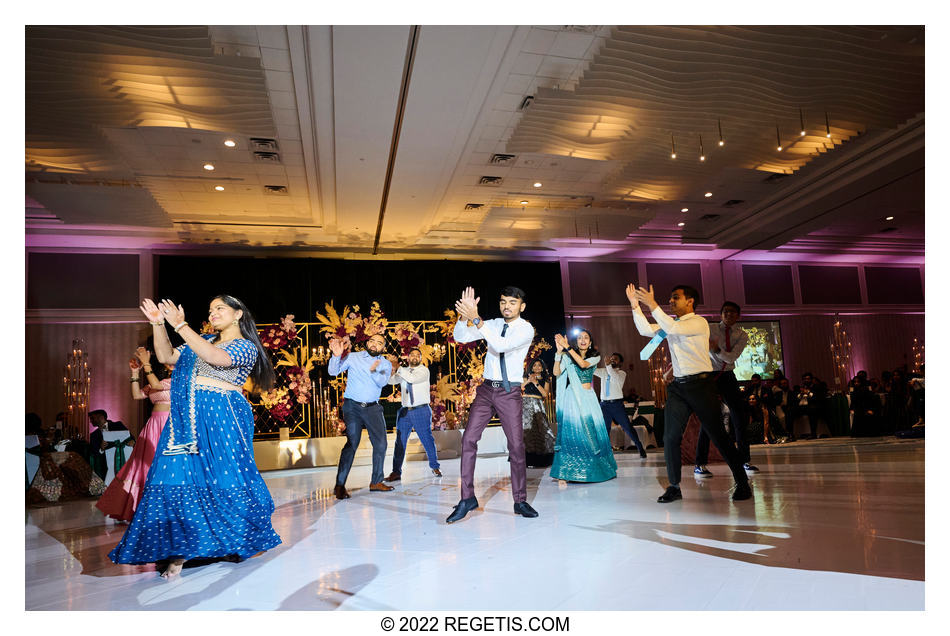 Kavya and Anuj's Telugu Wedding in Virginia
NIKON Z 6_2
Shutter Speed Value : 1/125
Aperture Value : 5.6
ISO : 3200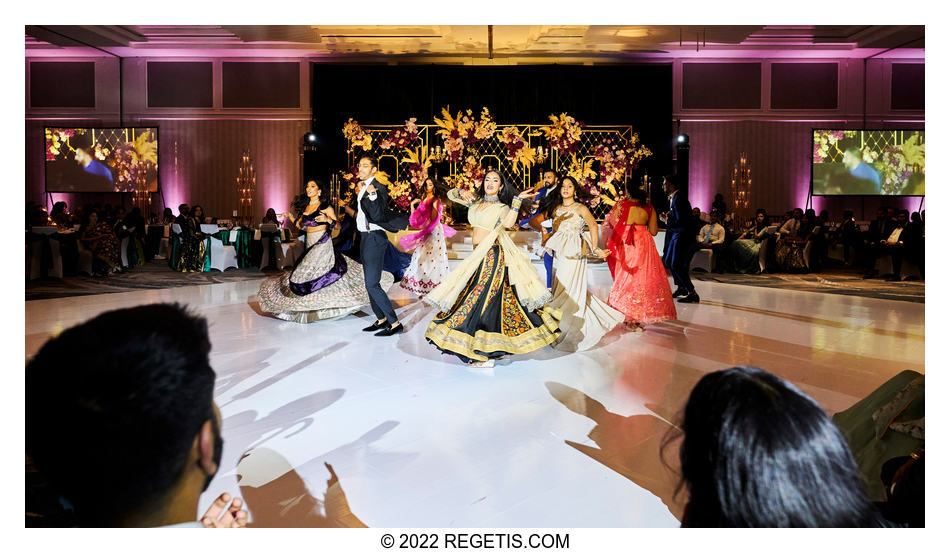 Kavya and Anuj's Telugu Wedding in Virginia
ILCE-1
Shutter Speed Value : 1/250
Aperture Value : 3.2
ISO : 1250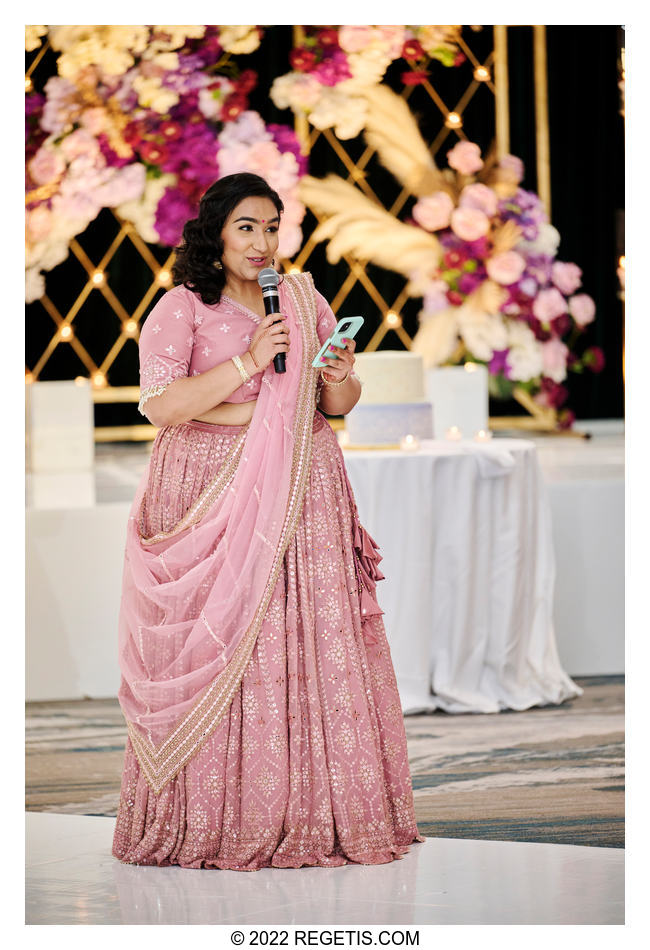 Kavya and Anuj's Telugu Wedding in Virginia
NIKON Z 9
Shutter Speed Value : 1/200
Aperture Value : 3.2
ISO : 3200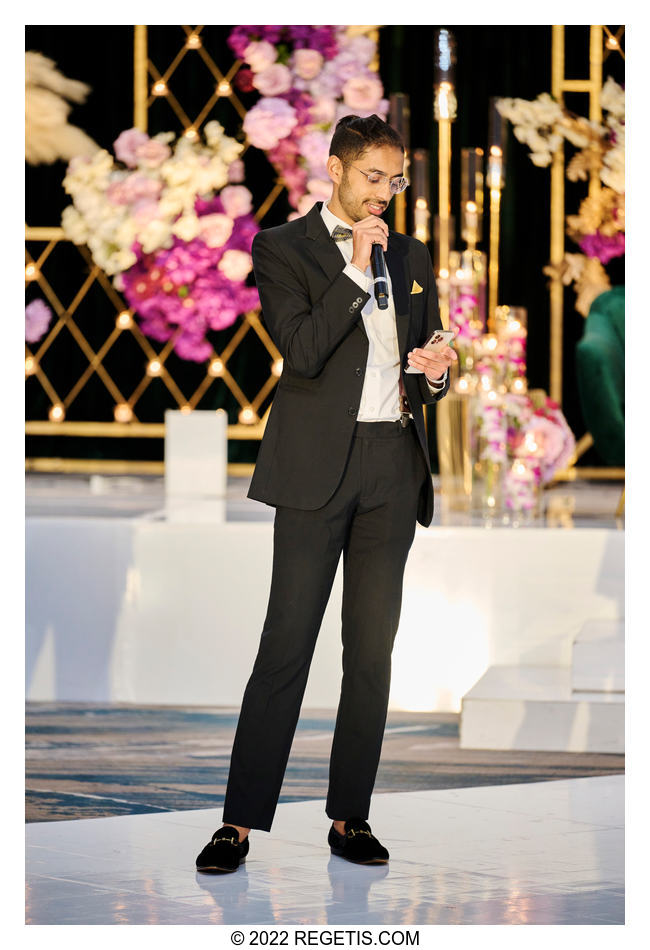 Kavya and Anuj's Telugu Wedding in Virginia
NIKON Z 9
Shutter Speed Value : 1/160
Aperture Value : 3.2
ISO : 3200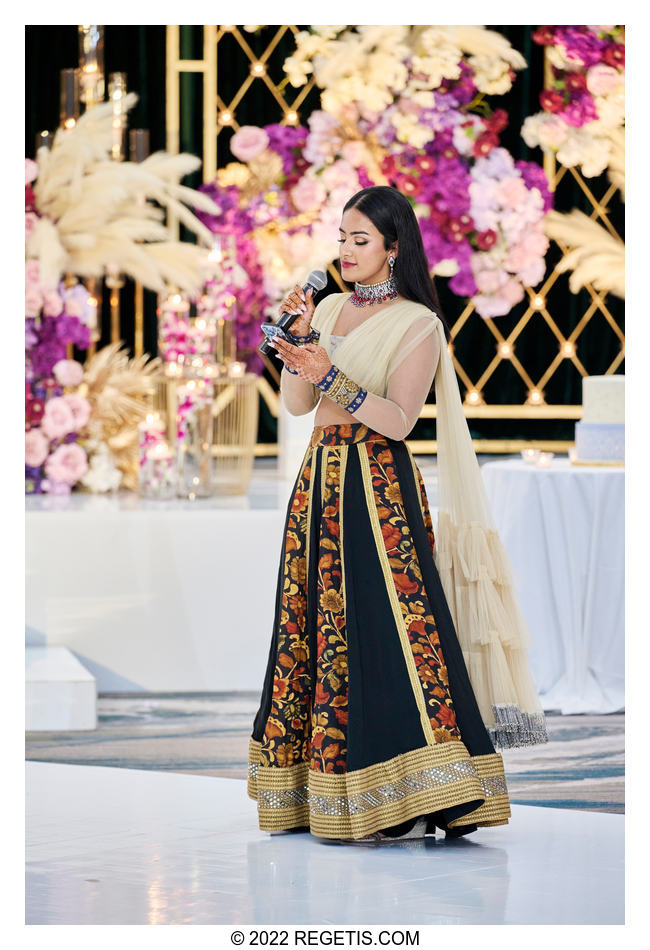 Kavya and Anuj's Telugu Wedding in Virginia
NIKON Z 9
Shutter Speed Value : 1/160
Aperture Value : 4.0
ISO : 3200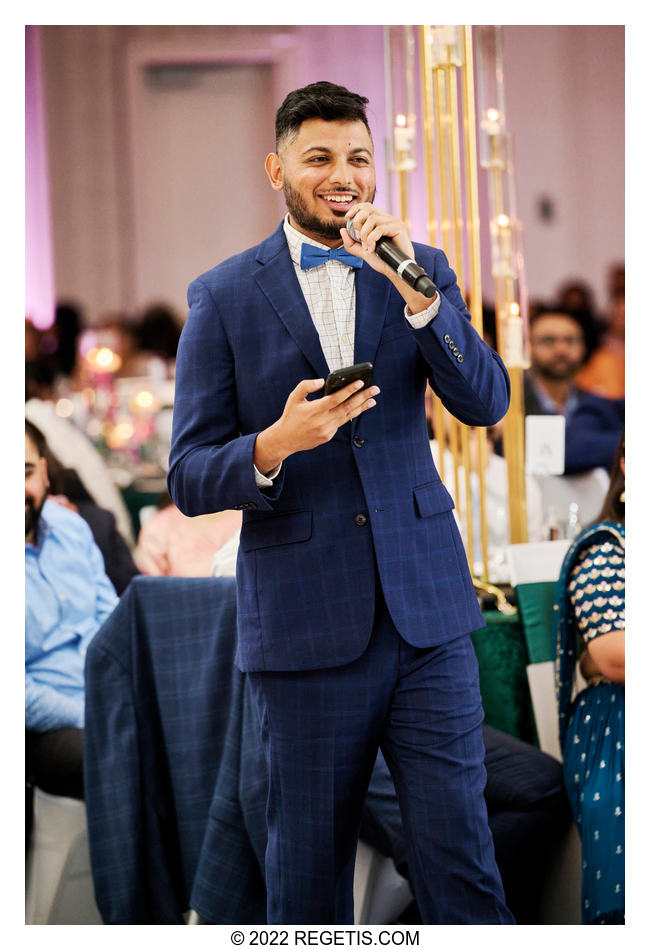 Kavya and Anuj's Telugu Wedding in Virginia
NIKON Z 9
Shutter Speed Value : 1/160
Aperture Value : 4.0
ISO : 3200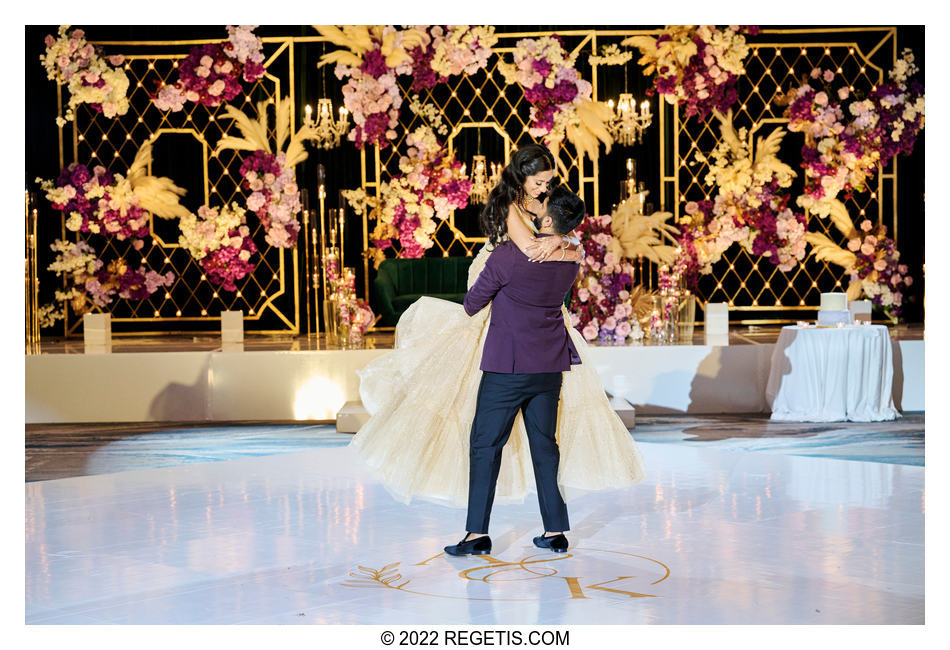 Kavya and Anuj's Telugu Wedding in Virginia
NIKON Z 9
Shutter Speed Value : 1/200
Aperture Value : 4.0
ISO : 3200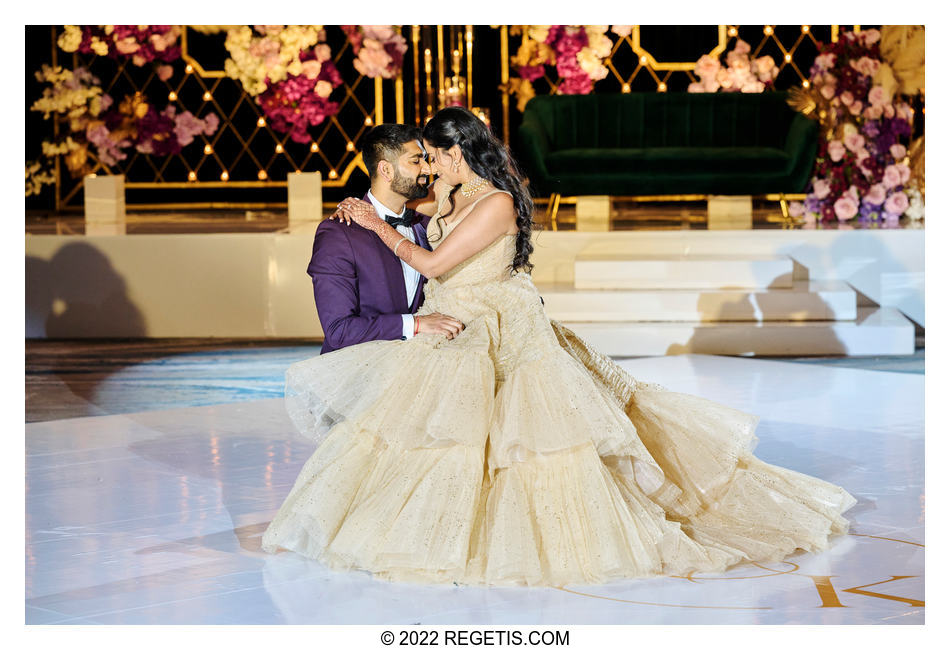 Kavya and Anuj's Telugu Wedding in Virginia
NIKON Z 9
Shutter Speed Value : 1/200
Aperture Value : 4.0
ISO : 3200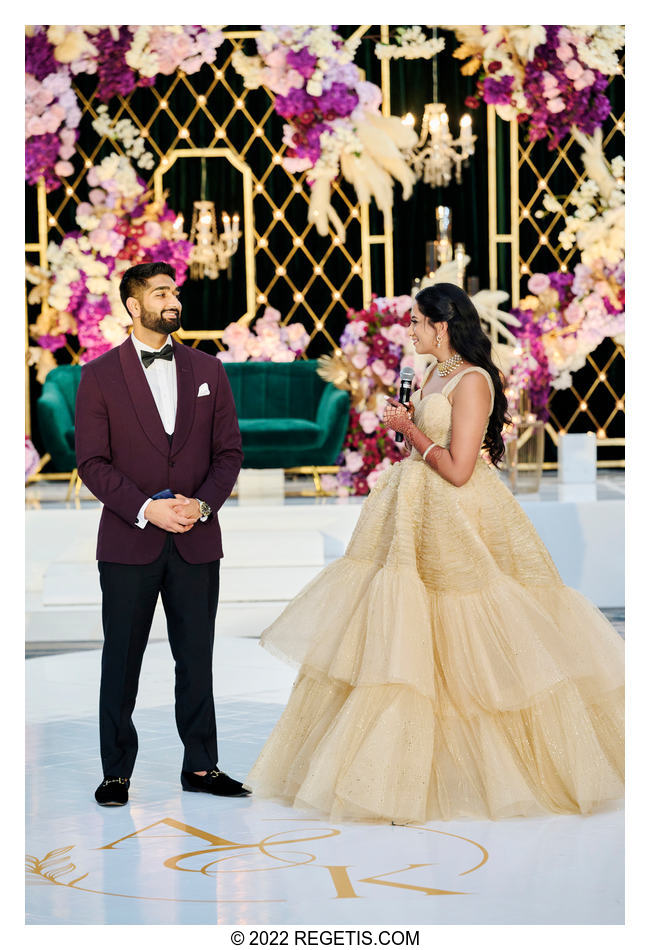 Kavya and Anuj's Telugu Wedding in Virginia
NIKON Z 9
Shutter Speed Value : 1/200
Aperture Value : 4.0
ISO : 3200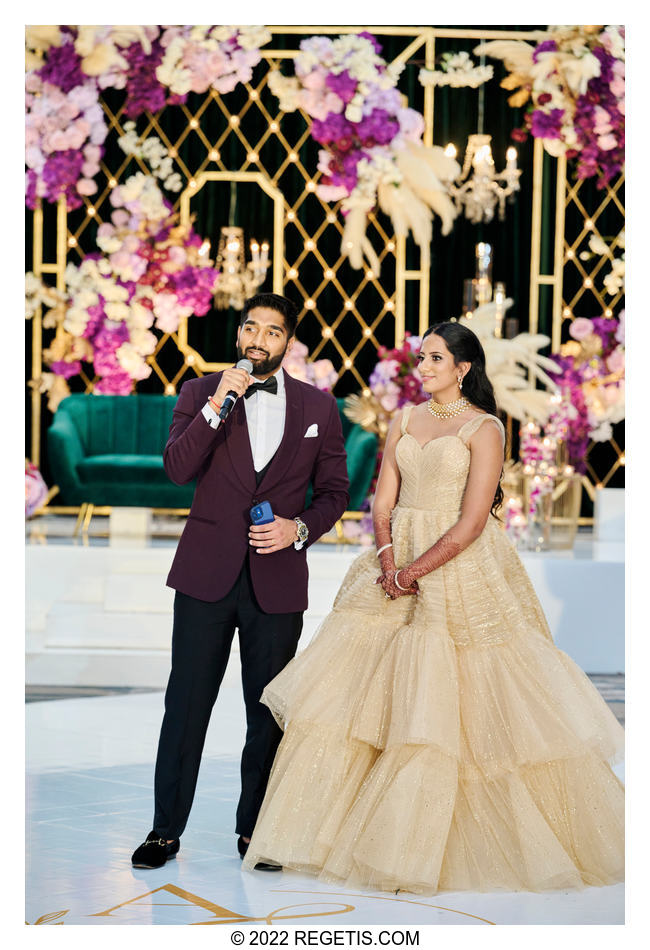 Kavya and Anuj's Telugu Wedding in Virginia
NIKON Z 9
Shutter Speed Value : 1/200
Aperture Value : 4.0
ISO : 3200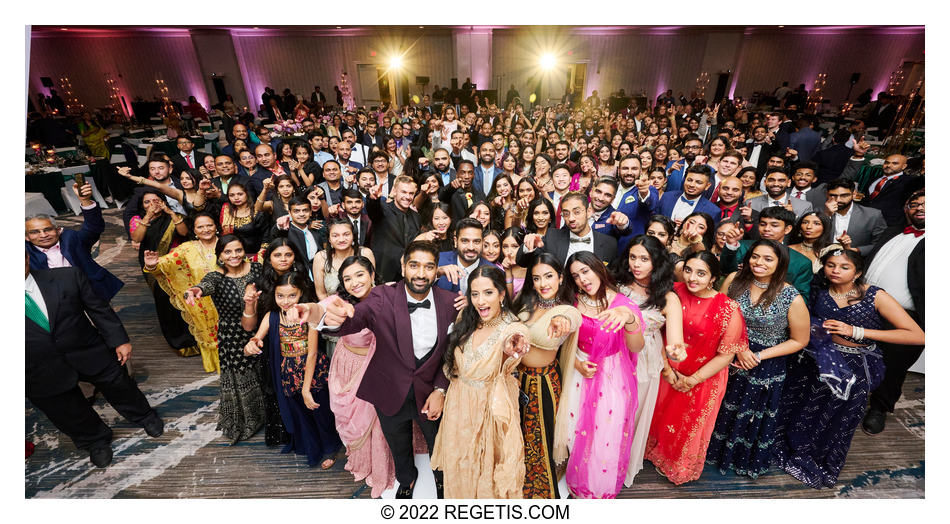 Kavya and Anuj's Telugu Wedding in Virginia
NIKON Z 6_2
Shutter Speed Value : 1/125
Aperture Value : 8.0
ISO : 3200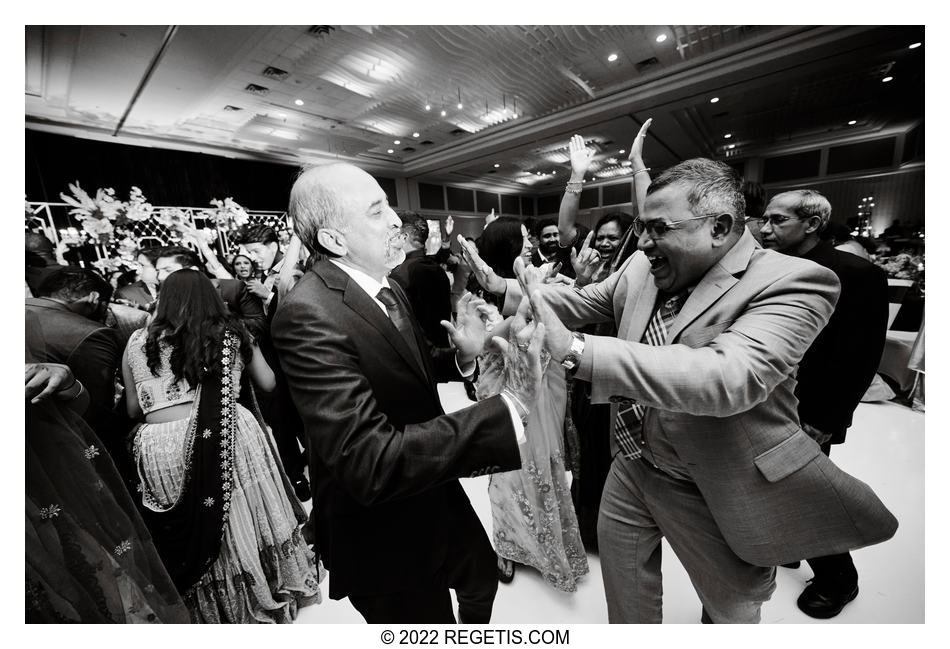 Kavya and Anuj's Telugu Wedding in Virginia
NIKON Z 6_2
Shutter Speed Value : 1/80
Aperture Value : 4.0
ISO : 3200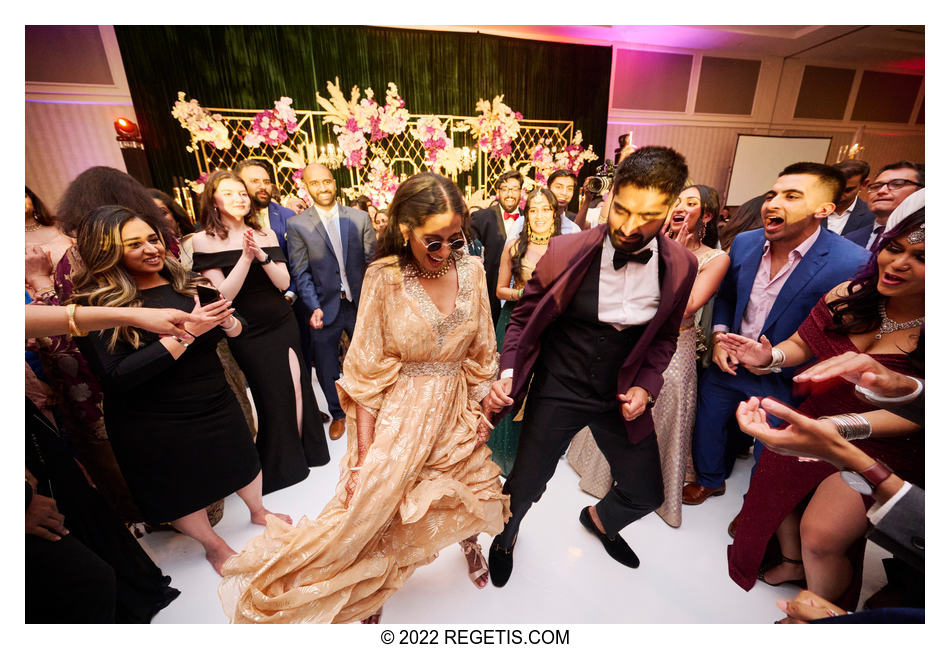 Kavya and Anuj's Telugu Wedding in Virginia
NIKON Z 6_2
Shutter Speed Value : 1/60
Aperture Value : 4.0
ISO : 3200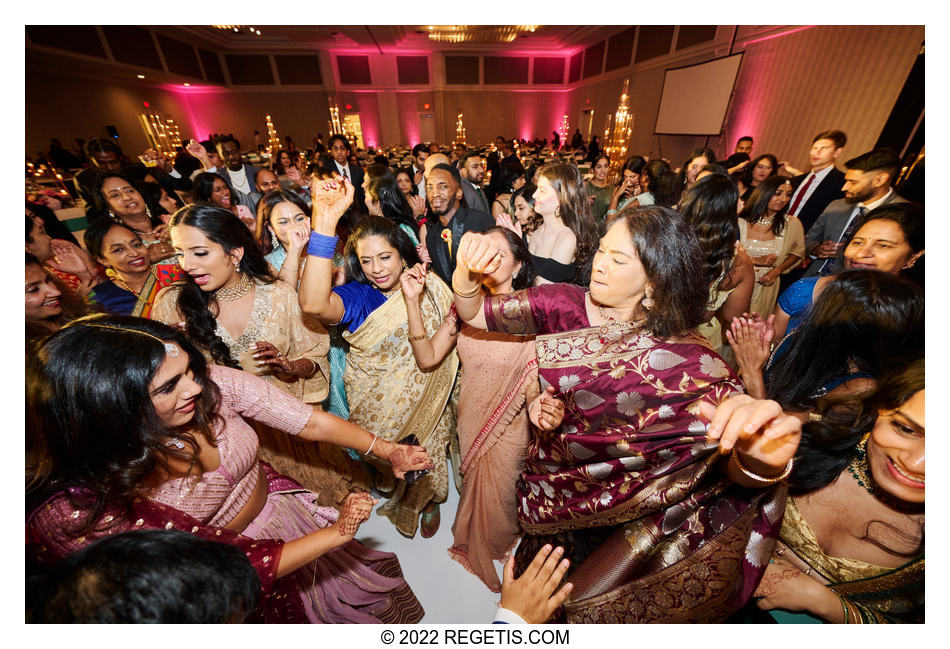 Kavya and Anuj's Telugu Wedding in Virginia
NIKON Z 6_2
Shutter Speed Value : 1/40
Aperture Value : 4.0
ISO : 2000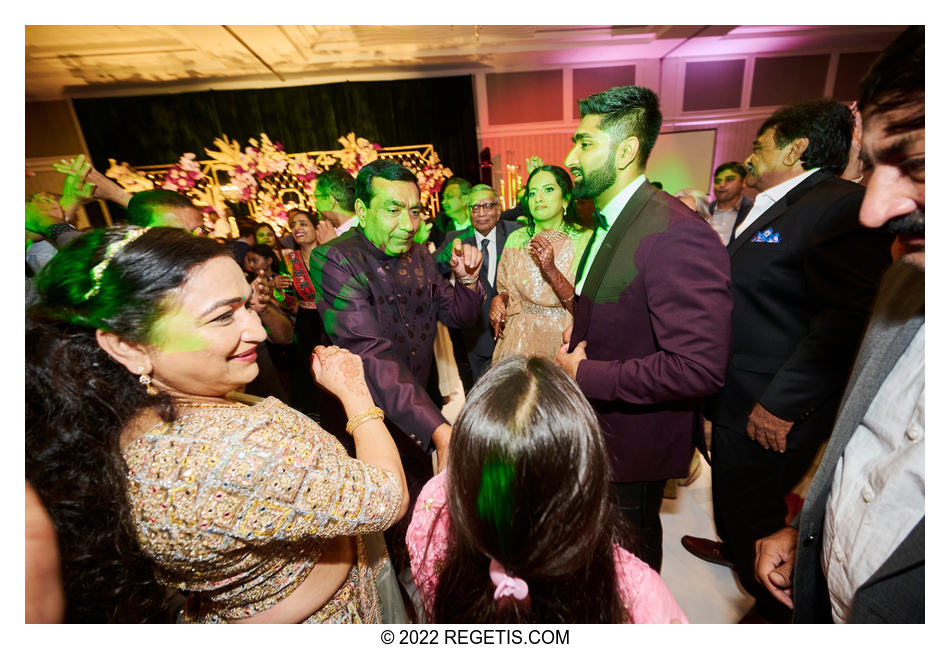 Kavya and Anuj's Telugu Wedding in Virginia
NIKON Z 6_2
Shutter Speed Value : 1/40
Aperture Value : 4.0
ISO : 2000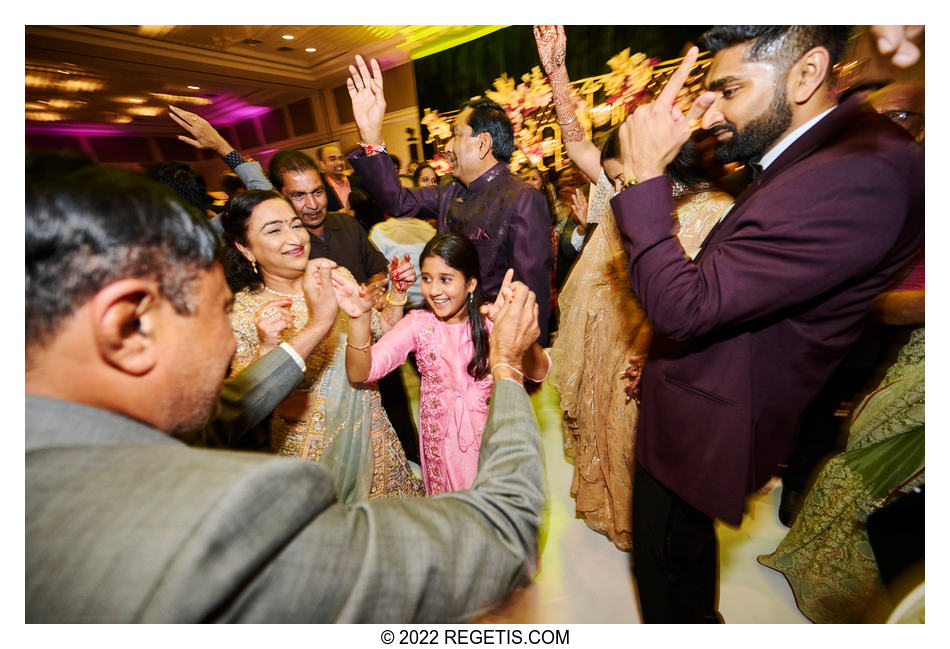 Kavya and Anuj's Telugu Wedding in Virginia
NIKON Z 6_2
Shutter Speed Value : 1/30
Aperture Value : 4.0
ISO : 2000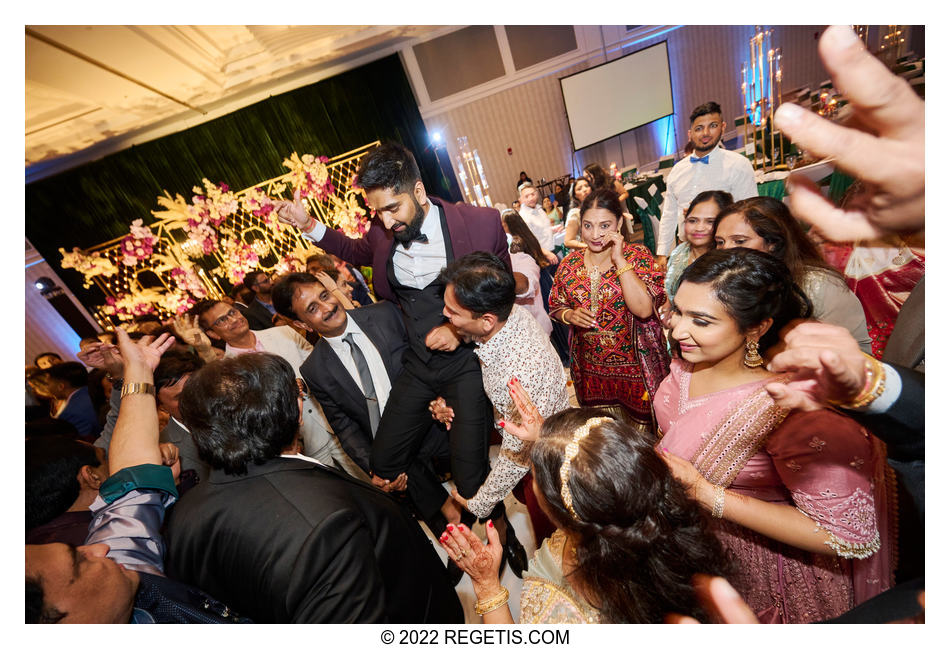 Kavya and Anuj's Telugu Wedding in Virginia
NIKON Z 6_2
Shutter Speed Value : 1/30
Aperture Value : 4.0
ISO : 2000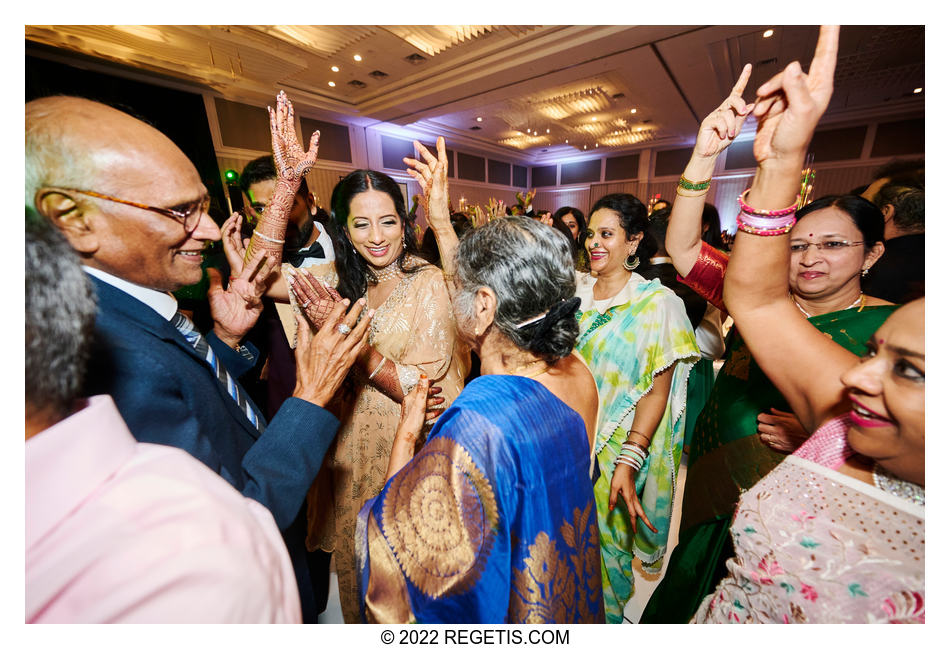 Kavya and Anuj's Telugu Wedding in Virginia
NIKON Z 6_2
Shutter Speed Value : 1/30
Aperture Value : 4.0
ISO : 2000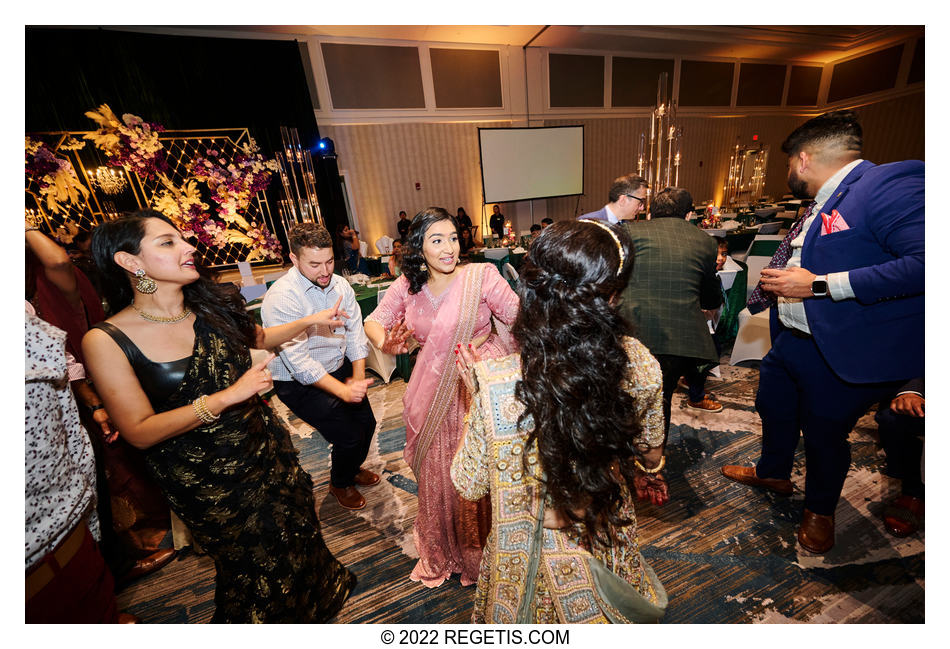 Kavya and Anuj's Telugu Wedding in Virginia
NIKON Z 6_2
Shutter Speed Value : 1/50
Aperture Value : 4.0
ISO : 2000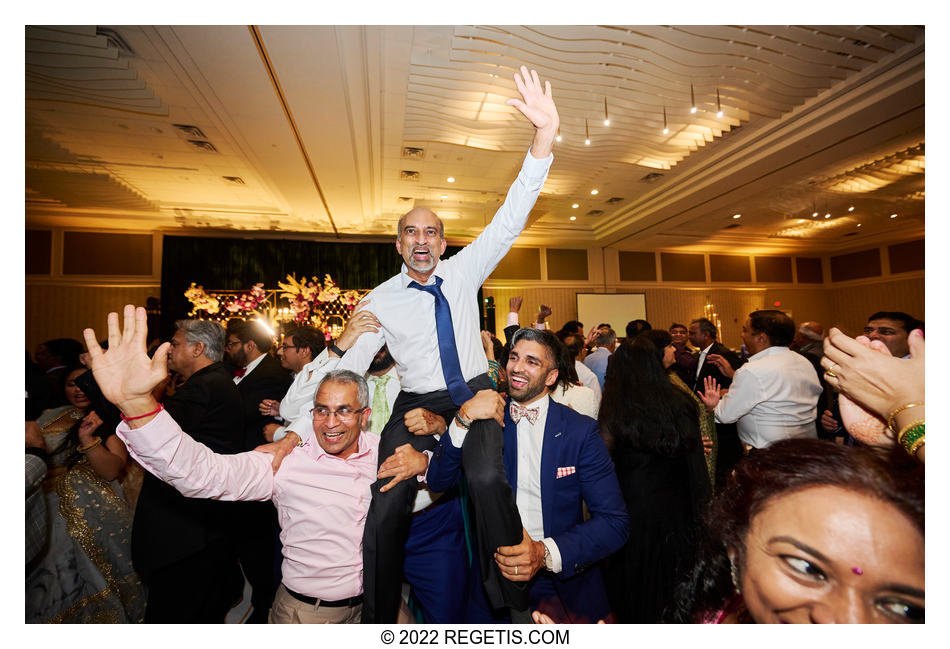 Kavya and Anuj's Telugu Wedding in Virginia
NIKON Z 6_2
Shutter Speed Value : 1/50
Aperture Value : 4.0
ISO : 2000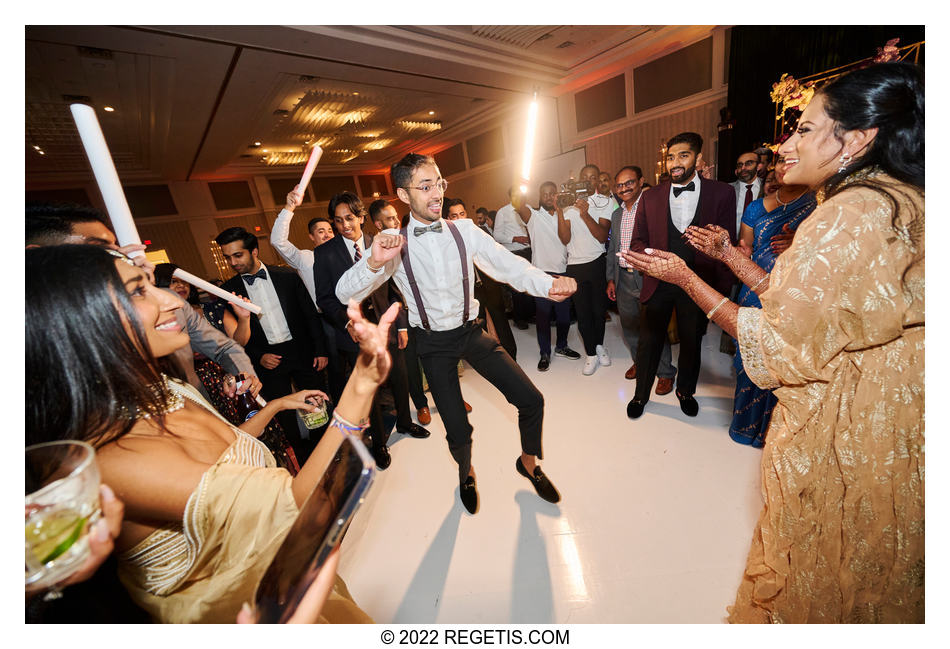 Kavya and Anuj's Telugu Wedding in Virginia
NIKON Z 6_2
Shutter Speed Value : 1/50
Aperture Value : 4.0
ISO : 2000
Cameras and Lenses used to photograph Kavya and Anuj's Telugu Wedding in Virginia
ILCE-1 ( SONY )
ILCE-7RM4 ( SONY )
NIKON D5 ( NIKON CORPORATION )
NIKON Z 6( NIKON CORPORATION )
NIKON Z 6_2 ( NIKON CORPORATION )
NIKON Z 9 ( NIKON CORPORATION )
NIKKOR Z 14-30mm f/4 S ( NIKON CORPORATION )
NIKKOR Z 50mm f/1.8 S ( NIKON CORPORATION )
NIKKOR Z 70-200mm f/2.8 VR S ( NIKON CORPORATION )
Nikon AF-S NIKKOR 105mm f/1.4E ED ( NIKON CORPORATION )
Nikon AF-S NIKKOR 24-70mm f/2.8E ED VR ( NIKON CORPORATION )
Nikon AF-S NIKKOR 24-70mm f/2.8G ED ( NIKON CORPORATION )
Nikon AF-S NIKKOR 70-200mm f/2.8G ED VR II ( NIKON CORPORATION )
Nikon AF-S NIKKOR 85mm f/1.4G ( NIKON CORPORATION )
Nikon AF-S VR Micro-Nikkor 105mm f/2.8G IF-ED ( NIKON CORPORATION )
Sony FE 135mm F1.8 GM (SEL135F18GM) ( SONY )
Sony FE 14mm F1.8 GM (SEL14F18GM) ( SONY )
Sony FE 50mm F1.2 GM (SEL50F12GM) ( SONY )