Nisha and Varun's Tamil-Marathi Wedding at Ritz Carlton, Tysons Corner, Virginia
Venue Location: The Ritz-Carlton, Tysons Corner, 1700 Tysons Blvd, McLean, VA 22102
Introduction
Weddings are the epitome of love, traditions, and unforgettable moments. Yet, Nisha and Varun's ceremony took this to another level by flawlessly melding two distinct cultures—Marathi and Tamil—into one incredible celebration. Hosted at the Ritz-Carlton in Tysons Corner and brilliantly coordinated by Sumeet and his team from Dream Shaadi, this wedding was an affair to remember. As we reminisce about their love story, let's take you through the kaleidoscope of events that made this union truly extraordinary.
The Melting Pot: Marathi Meets Tamil
Both Marathi and Tamil cultures come with their unique sets of customs and rituals. The seamless fusion of the two in Nisha and Varun's Hindu ceremonies was nothing short of awe-inspiring. From the "Mangalsutra" ceremony showcasing the Marathi tradition to the Tamil rituals of "Kanyadanam" and "Saptapadi," each moment was a snapshot of unity in diversity. This beautiful blend of cultures was not just symbolic of Nisha and Varun's love but also a wonderful testament to the richness of India's cultural fabric.
The Grand Kickoff: A Stunning Sangeet
Everyone was welcomed with a spectacular sangeet before diving into the wedding and reception. With its foot-tapping music, laughter-filled skits, and heartfelt speeches, the sangeet served as a delightful introduction to the days that would follow. Friends and families from both sides came together to revel in the joy and excitement that marked the beginning of Nisha and Varun's new journey.
Nestled in the heart of Tysons Corner, the Ritz-Carlton provided a luxurious backdrop that matched the grandeur of the occasion. From its opulent halls to the immaculate service, the venue elevated the entire wedding experience, making it truly memorable for all involved.
Masterfully Coordinated by Dream Shaadi
A special shoutout is due for Sumeet and his talented team from Dream Shaadi. Their attention to detail, exceptional organizational skills, and unwavering commitment played a pivotal role in ensuring that the multi-day extravaganza flowed smoothly.
Acknowledging the Vendors
In any wedding, the collective efforts of various vendors contribute to its success. Nisha and Varun's wedding was no exception, and we would be remiss not to give credit where it's due. While we don't have the full list of vendors, we do want to acknowledge the phenomenal coordination by @dreamshaadi and the luxurious setting provided by the Ritz-Carlton in Tysons Corner.
A Heartfelt Thank You from the Regeti's
Nisha and Varun, words cannot express how grateful we are to have been a part of your remarkable journey. Your wedding was a dazzling display of love, culture, and unity, and we're honored that you entrusted us to capture these timeless moments. The way you embraced our specialized approach to photography as a husband-and-wife duo brings us immense gratitude and joy.
Conclusion
As Nisha and Varun step into this new chapter of their lives, we can't help but feel excited for all the love, laughter, and happiness that undoubtedly lie ahead for them. Thank you for letting us be a part of your magnificent story, and here's to a lifetime of love and togetherness!
Warmest wishes,
Amy and Srinu
~ the Regeti's ~
A few sample images from Nisha and Varun's Tamil-Marati Wedding at Ritz Carlton, Tysons Corner, Virginia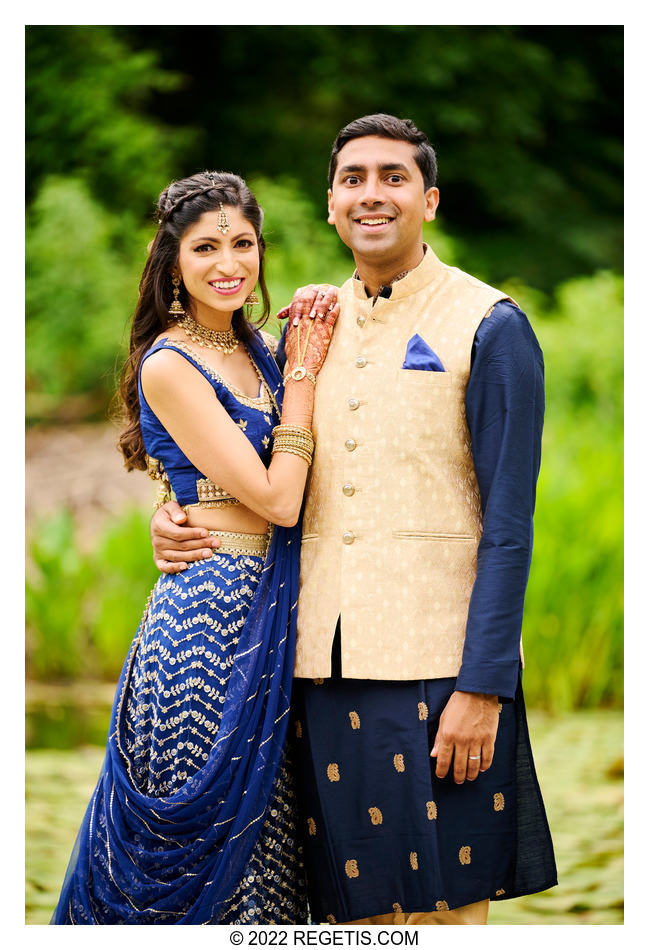 Nisha and Varun's Tamil-Marati Wedding at Ritz Carlton, Tysons Corner, Virginia
NIKON Z 6_2
Shutter Speed Value : 1/1000
Aperture Value : 3.2
ISO : 640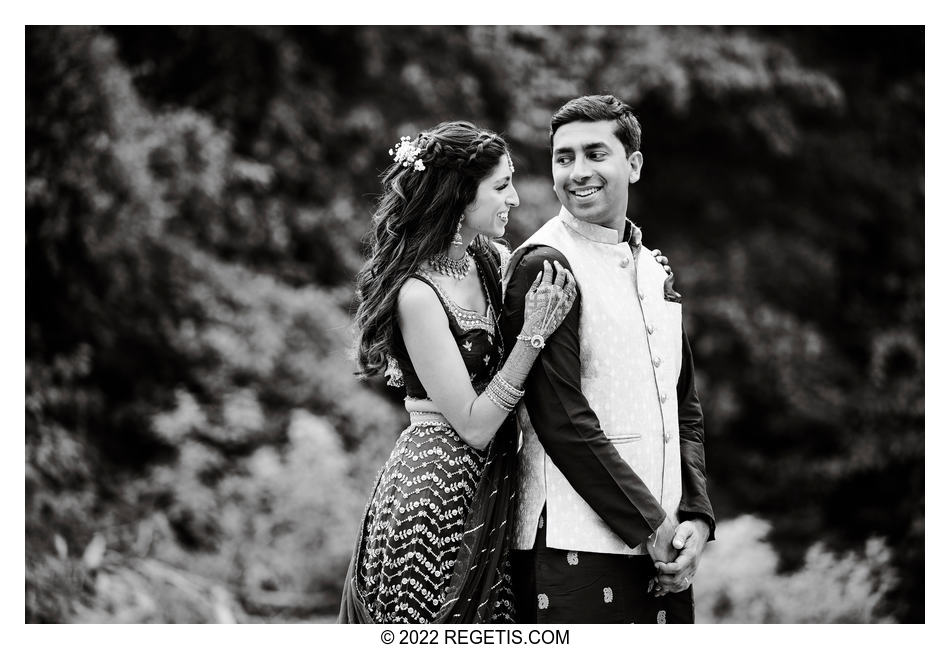 Nisha and Varun's Tamil-Marati Wedding at Ritz Carlton, Tysons Corner, Virginia
NIKON Z 6_2
Shutter Speed Value : 1/1000
Aperture Value : 3.2
ISO : 640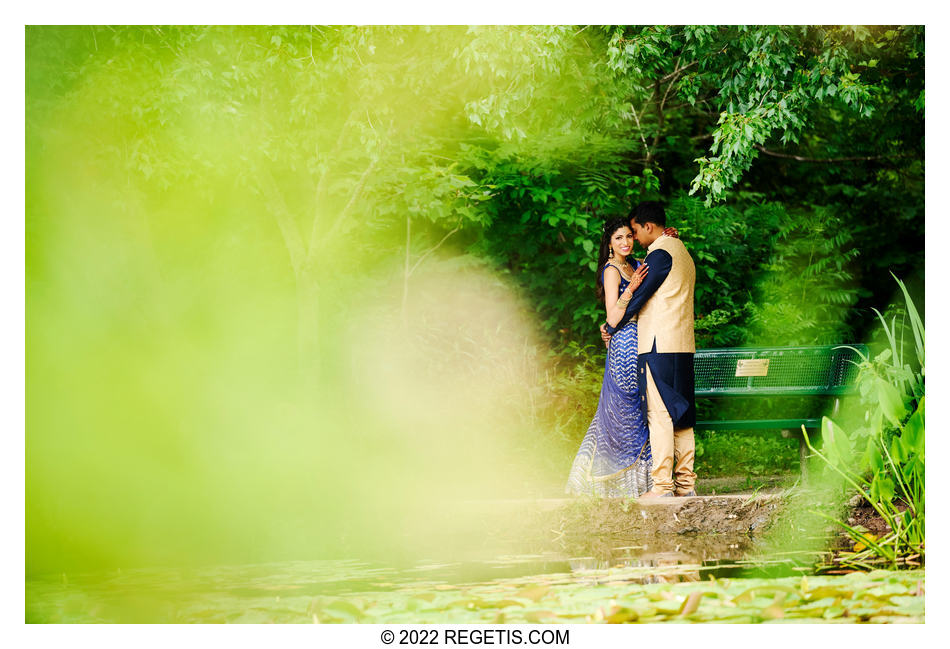 Nisha and Varun's Tamil-Marati Wedding at Ritz Carlton, Tysons Corner, Virginia
NIKON Z 6_2
Shutter Speed Value : 1/320
Aperture Value : 2.8
ISO : 640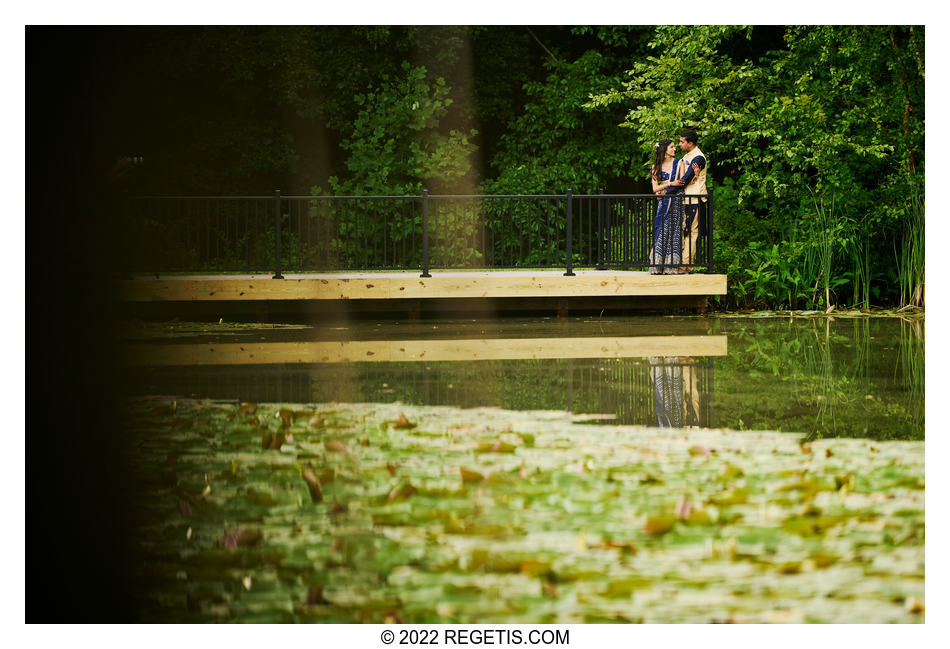 Nisha and Varun's Tamil-Marati Wedding at Ritz Carlton, Tysons Corner, Virginia
NIKON Z 6_2
Shutter Speed Value : 1/640
Aperture Value : 3.2
ISO : 640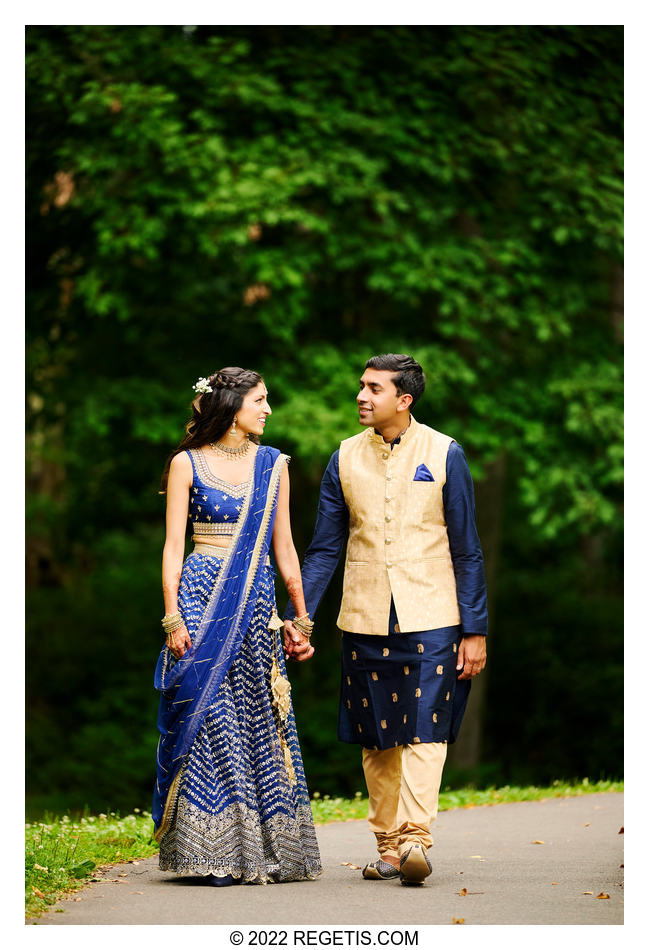 Nisha and Varun's Tamil-Marati Wedding at Ritz Carlton, Tysons Corner, Virginia
NIKON Z 6_2
Shutter Speed Value : 1/320
Aperture Value : 3.2
ISO : 640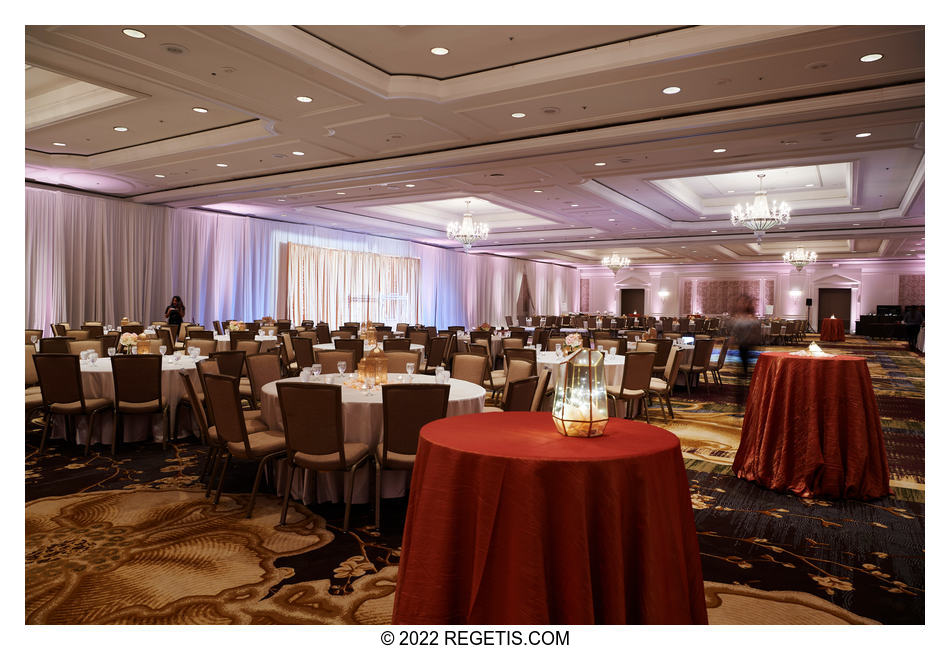 Nisha and Varun's Tamil-Marati Wedding at Ritz Carlton, Tysons Corner, Virginia
NIKON D5
Shutter Speed Value : 2
Aperture Value : 8.0
ISO : 100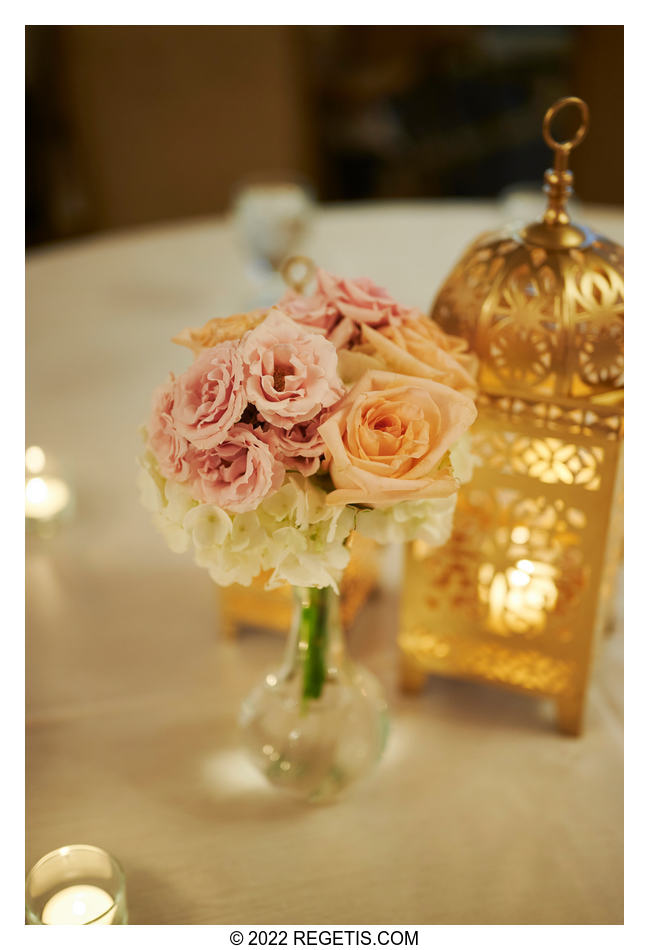 Nisha and Varun's Tamil-Marati Wedding at Ritz Carlton, Tysons Corner, Virginia
NIKON Z 6
Shutter Speed Value : 1/60
Aperture Value : 2.0
ISO : 900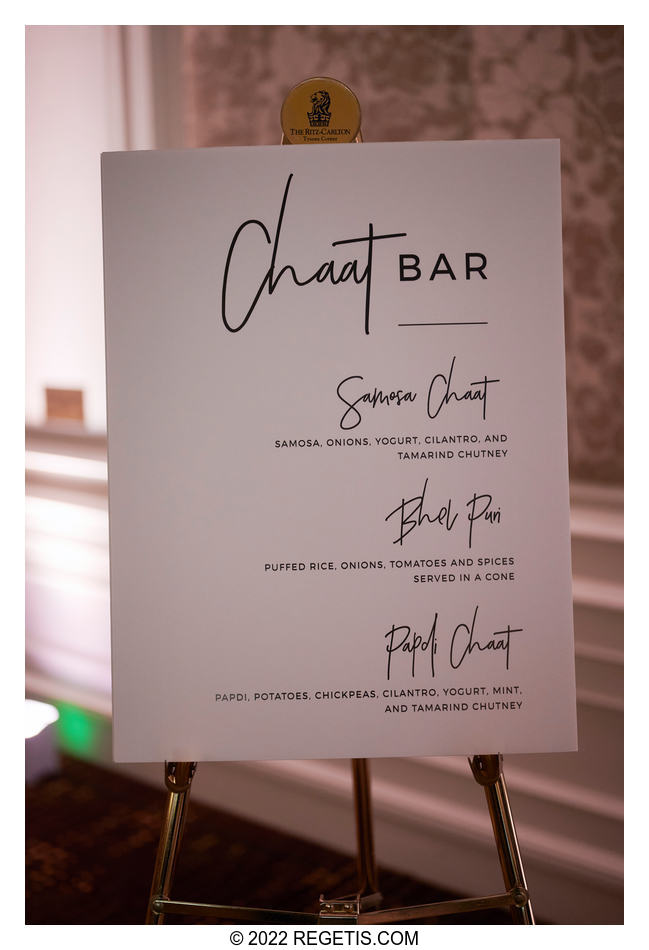 Nisha and Varun's Tamil-Marati Wedding at Ritz Carlton, Tysons Corner, Virginia
NIKON Z 6
Shutter Speed Value : 1/60
Aperture Value : 2.0
ISO : 1400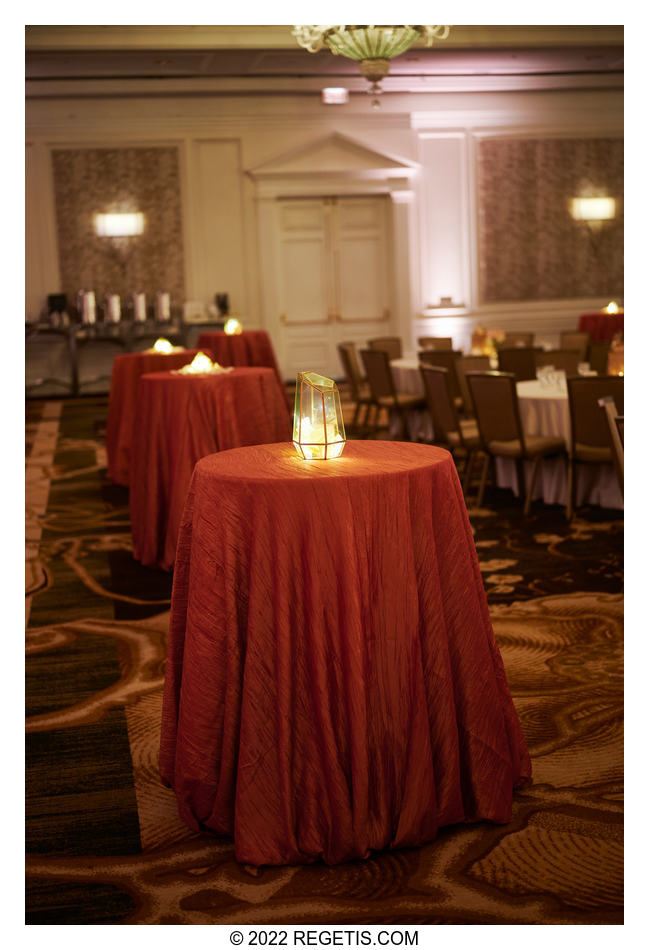 Nisha and Varun's Tamil-Marati Wedding at Ritz Carlton, Tysons Corner, Virginia
NIKON Z 6
Shutter Speed Value : 1/60
Aperture Value : 2.0
ISO : 1250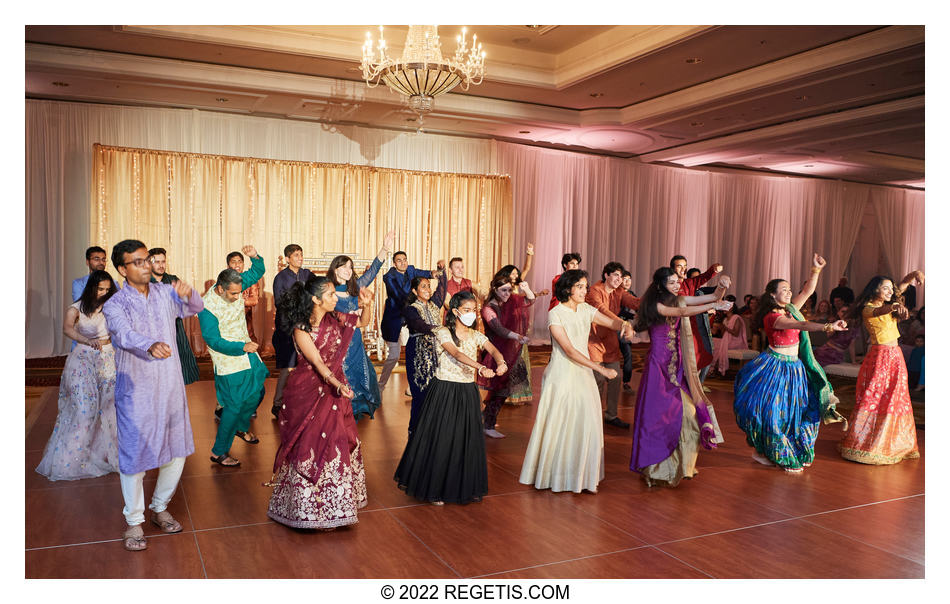 Nisha and Varun's Tamil-Marati Wedding at Ritz Carlton, Tysons Corner, Virginia
NIKON D5
Shutter Speed Value : 1/100
Aperture Value : 4.0
ISO : 3200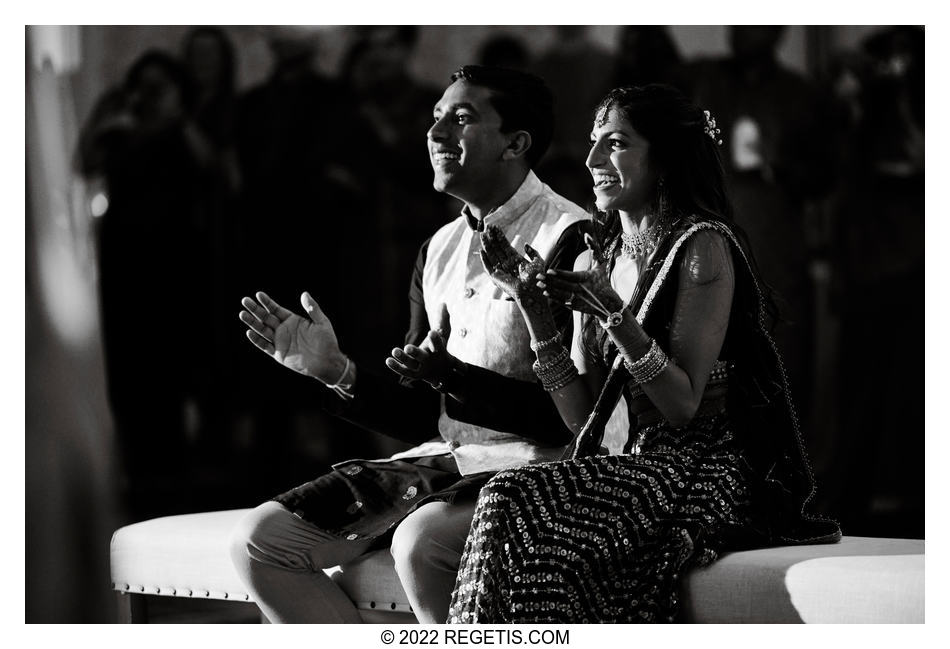 Nisha and Varun's Tamil-Marati Wedding at Ritz Carlton, Tysons Corner, Virginia
NIKON Z 6
Shutter Speed Value : 1/125
Aperture Value : 2.8
ISO : 6400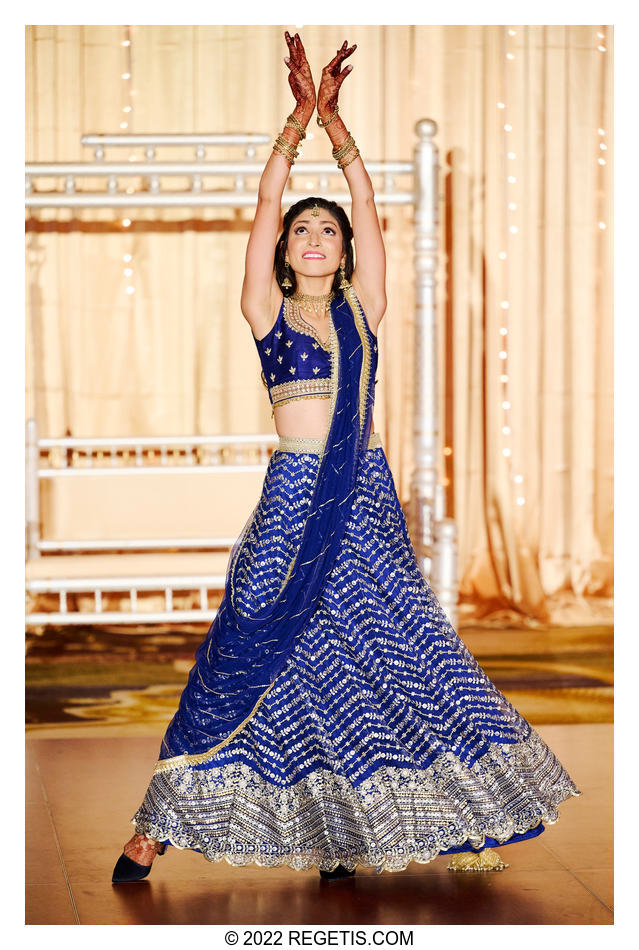 Nisha and Varun's Tamil-Marati Wedding at Ritz Carlton, Tysons Corner, Virginia
NIKON Z 6_2
Shutter Speed Value : 1/200
Aperture Value : 3.2
ISO : 3200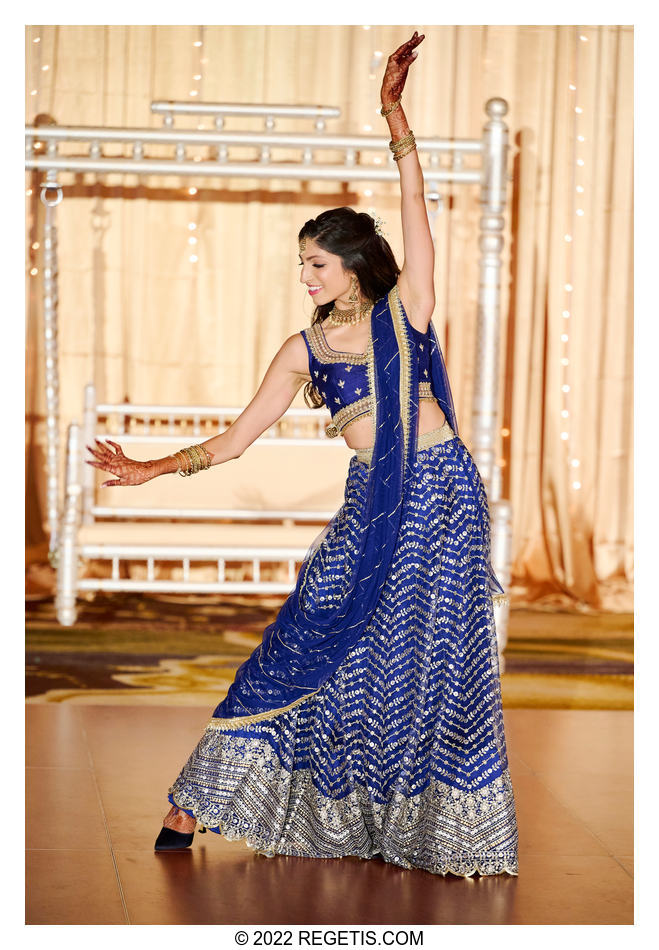 Nisha and Varun's Tamil-Marati Wedding at Ritz Carlton, Tysons Corner, Virginia
NIKON Z 6_2
Shutter Speed Value : 1/200
Aperture Value : 3.2
ISO : 3200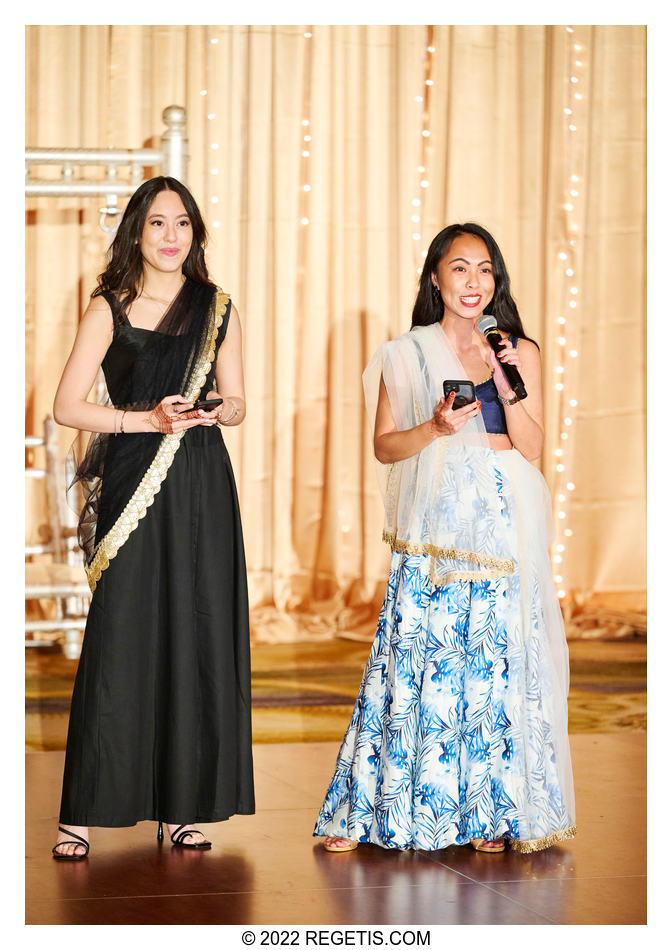 Nisha and Varun's Tamil-Marati Wedding at Ritz Carlton, Tysons Corner, Virginia
NIKON Z 6_2
Shutter Speed Value : 1/160
Aperture Value : 3.2
ISO : 3200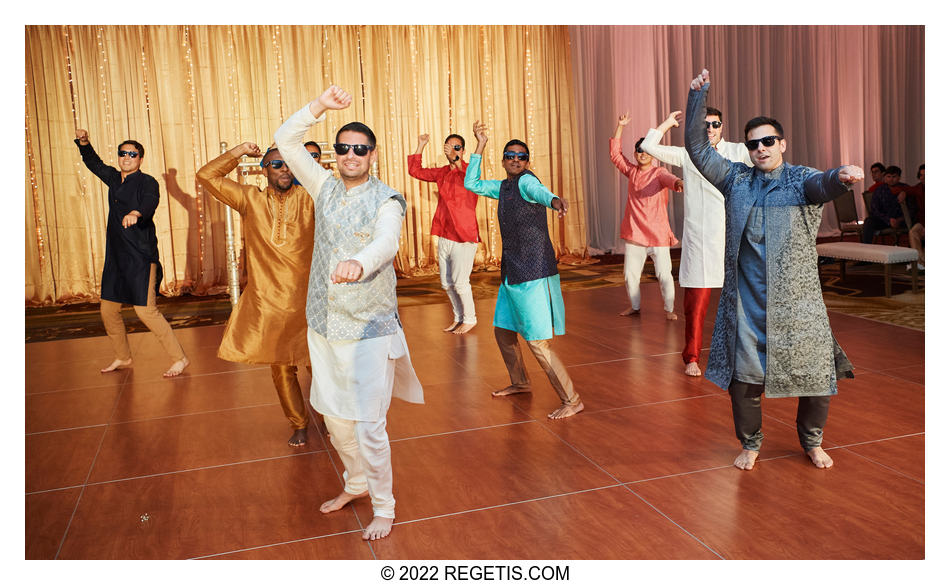 Nisha and Varun's Tamil-Marati Wedding at Ritz Carlton, Tysons Corner, Virginia
NIKON D5
Shutter Speed Value : 1/160
Aperture Value : 4.0
ISO : 3200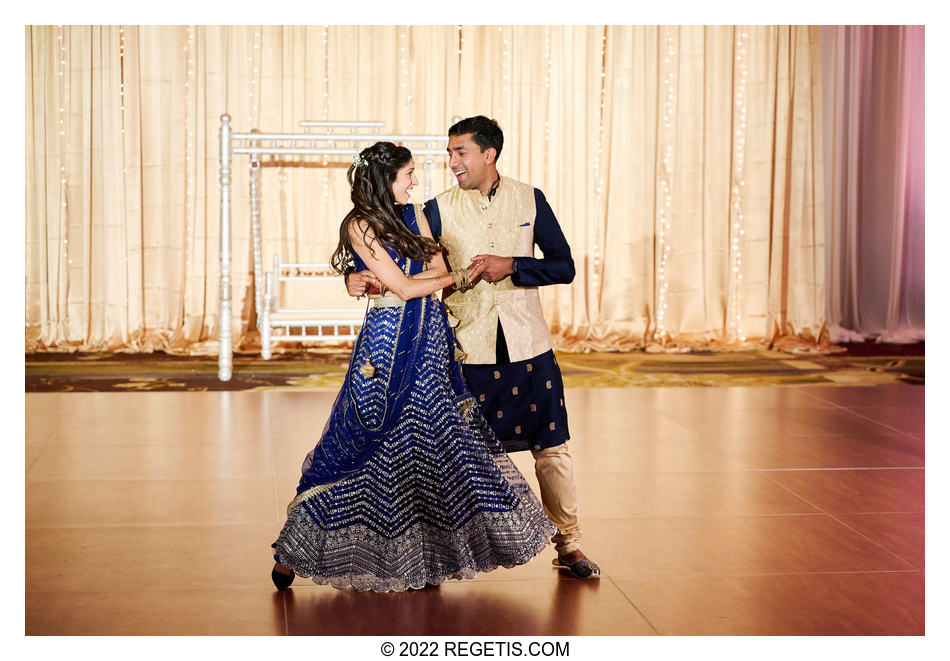 Nisha and Varun's Tamil-Marati Wedding at Ritz Carlton, Tysons Corner, Virginia
NIKON Z 6_2
Shutter Speed Value : 1/160
Aperture Value : 3.2
ISO : 3200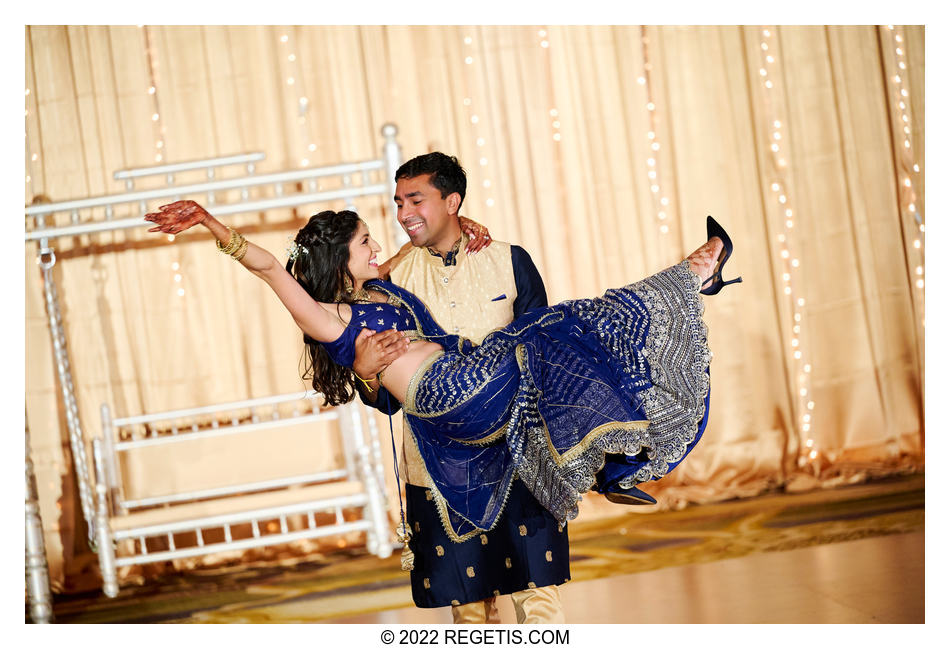 Nisha and Varun's Tamil-Marati Wedding at Ritz Carlton, Tysons Corner, Virginia
NIKON Z 6_2
Shutter Speed Value : 1/160
Aperture Value : 3.2
ISO : 3200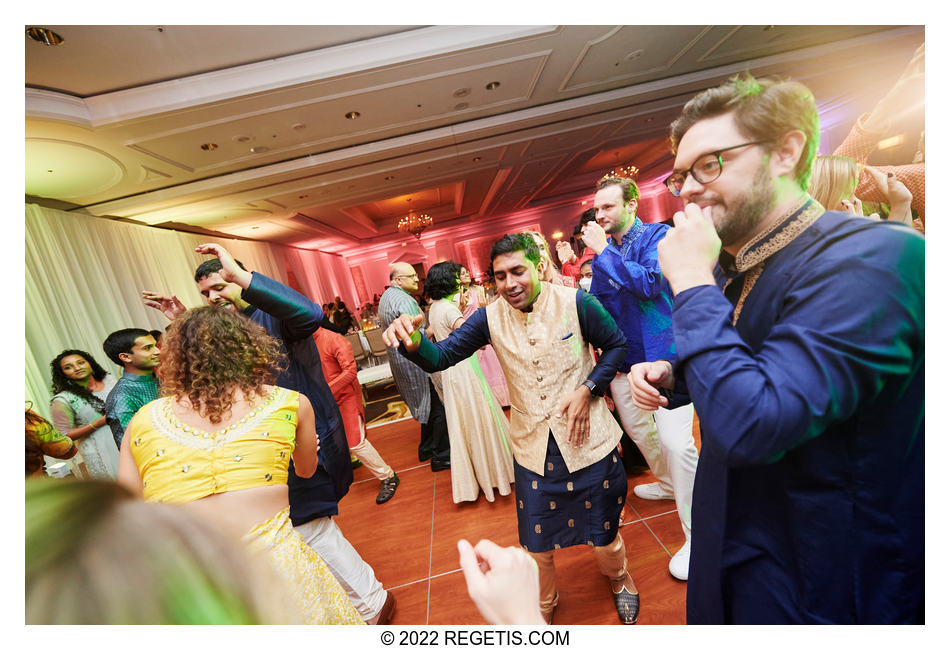 Nisha and Varun's Tamil-Marati Wedding at Ritz Carlton, Tysons Corner, Virginia
NIKON D5
Shutter Speed Value : 1/125
Aperture Value : 3.2
ISO : 3200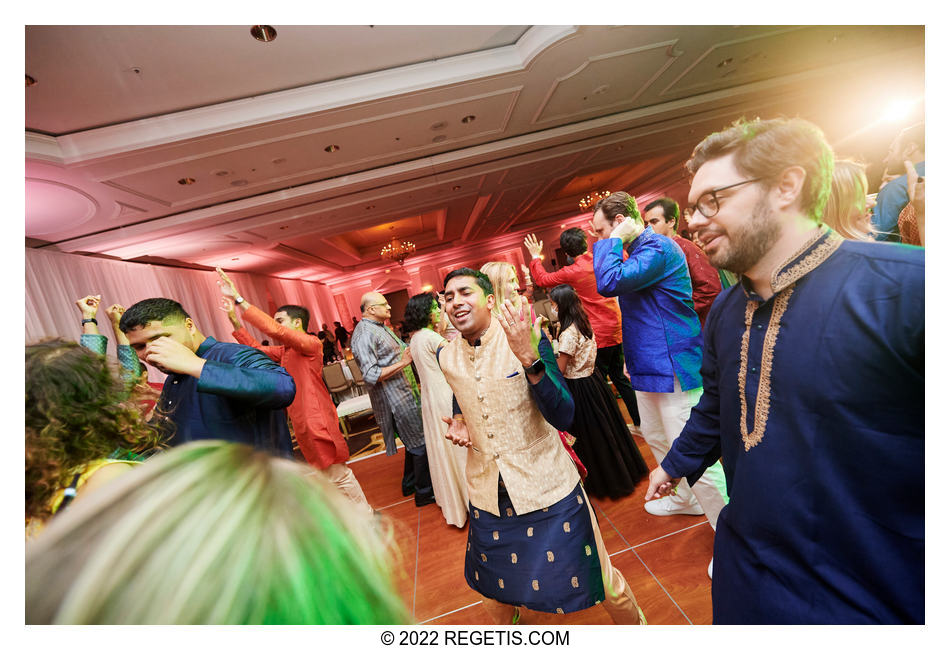 Nisha and Varun's Tamil-Marati Wedding at Ritz Carlton, Tysons Corner, Virginia
NIKON D5
Shutter Speed Value : 1/125
Aperture Value : 3.2
ISO : 3200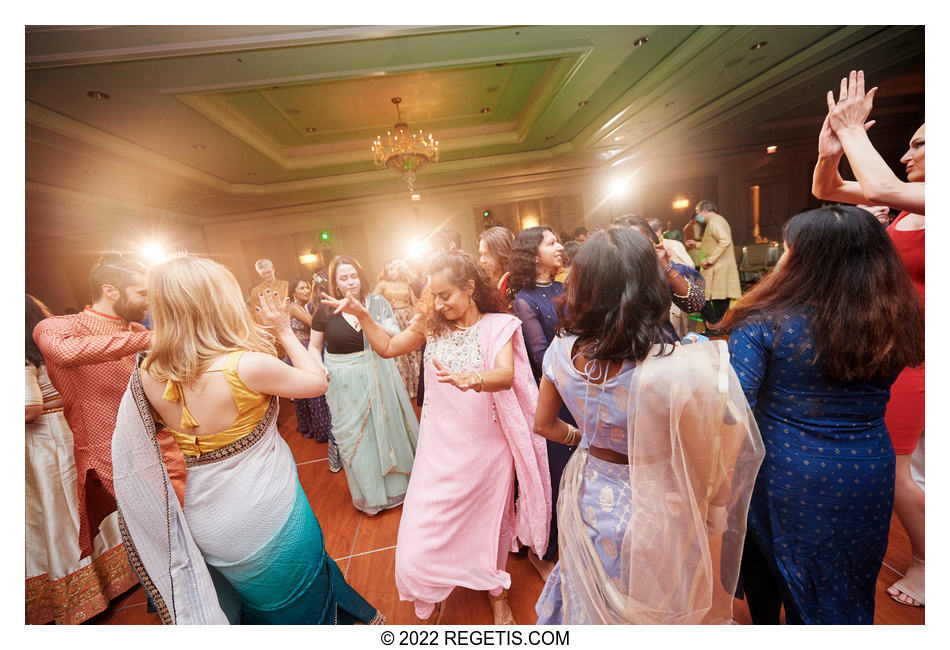 Nisha and Varun's Tamil-Marati Wedding at Ritz Carlton, Tysons Corner, Virginia
NIKON D5
Shutter Speed Value : 1/125
Aperture Value : 3.2
ISO : 3200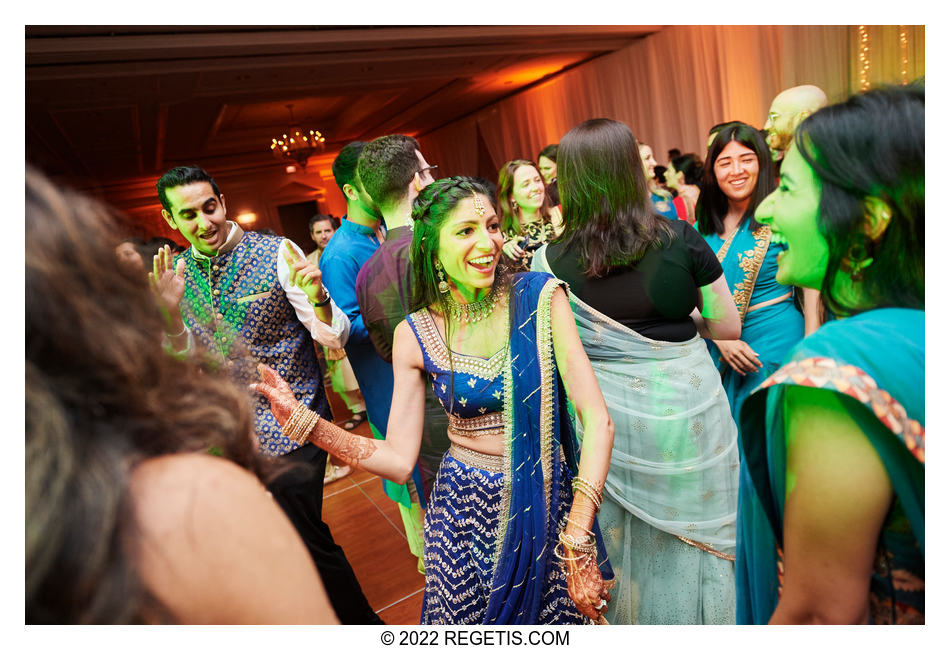 Nisha and Varun's Tamil-Marati Wedding at Ritz Carlton, Tysons Corner, Virginia
NIKON D5
Shutter Speed Value : 1/125
Aperture Value : 3.2
ISO : 3200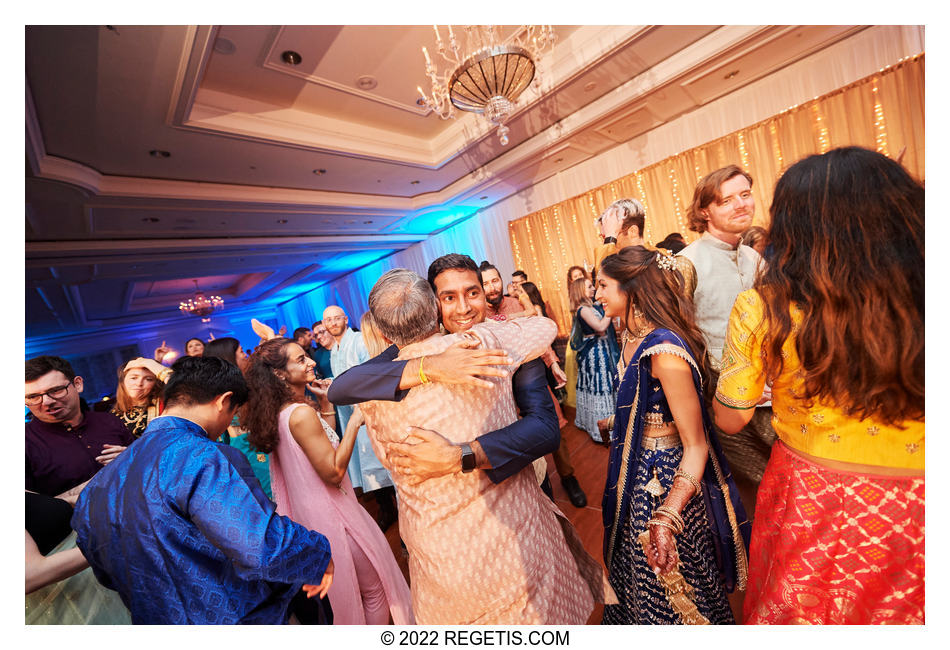 Nisha and Varun's Tamil-Marati Wedding at Ritz Carlton, Tysons Corner, Virginia
NIKON D5
Shutter Speed Value : 1/80
Aperture Value : 3.2
ISO : 3200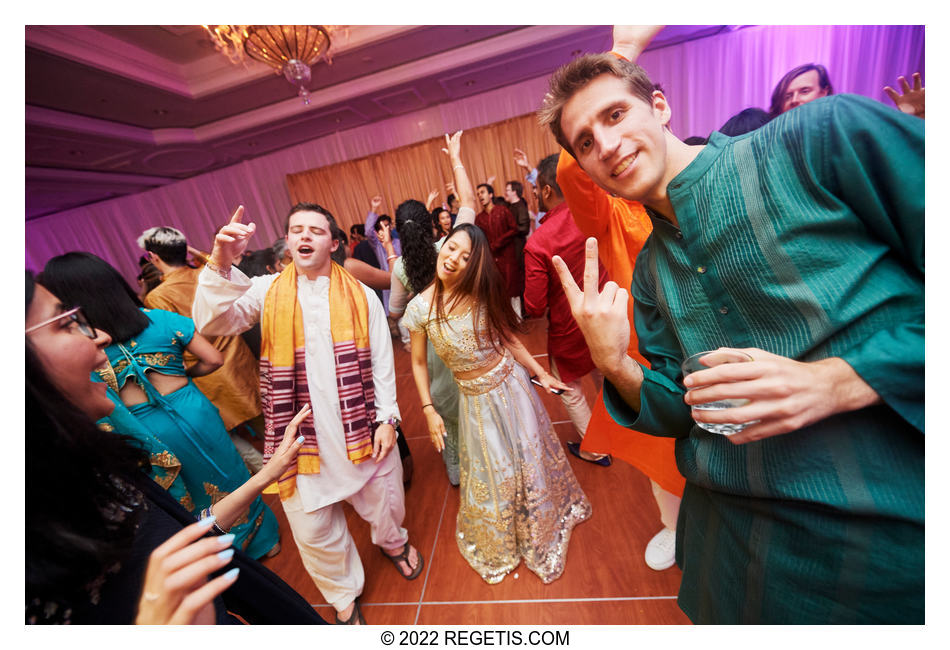 Nisha and Varun's Tamil-Marati Wedding at Ritz Carlton, Tysons Corner, Virginia
NIKON D5
Shutter Speed Value : 1/40
Aperture Value : 3.2
ISO : 3200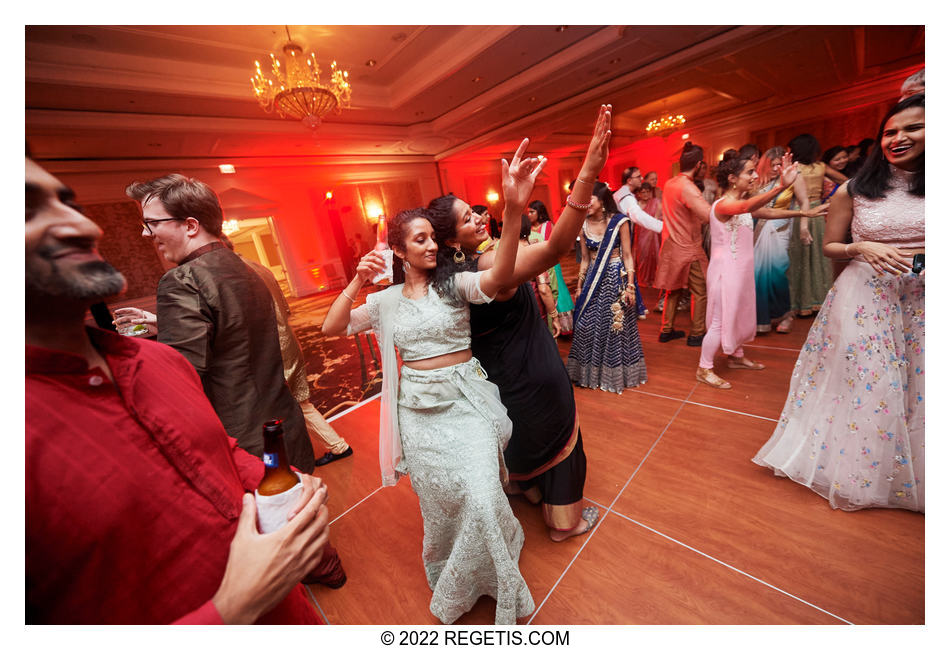 Nisha and Varun's Tamil-Marati Wedding at Ritz Carlton, Tysons Corner, Virginia
NIKON D5
Shutter Speed Value : 1/40
Aperture Value : 3.2
ISO : 3200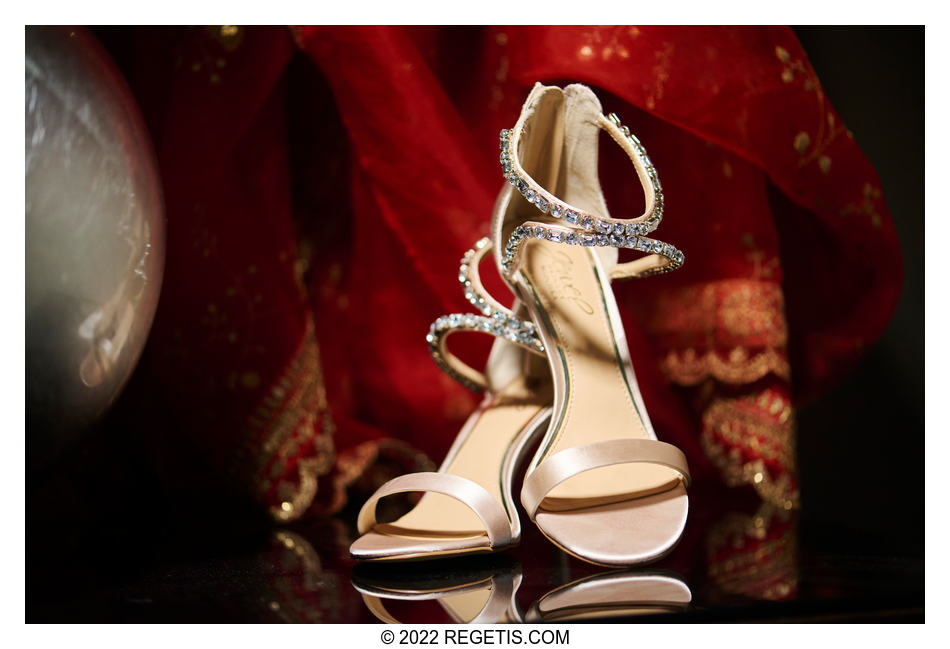 Nisha and Varun's Tamil-Marati Wedding at Ritz Carlton, Tysons Corner, Virginia
NIKON Z 6_2
Shutter Speed Value : 1/160
Aperture Value : 3.5
ISO : 1600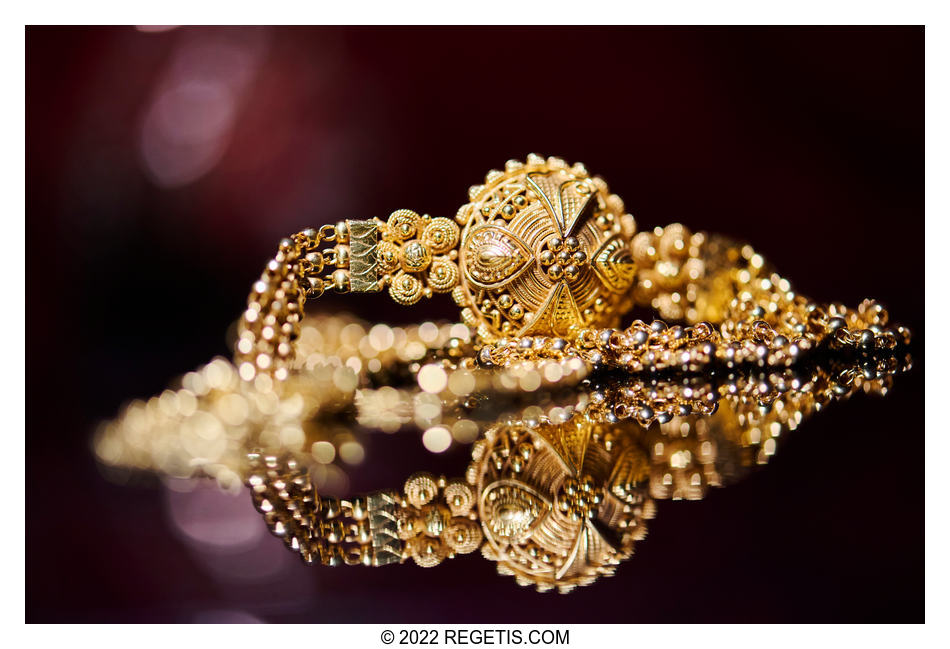 Nisha and Varun's Tamil-Marati Wedding at Ritz Carlton, Tysons Corner, Virginia
NIKON Z 6_2
Shutter Speed Value : 1/320
Aperture Value : 4.0
ISO : 1600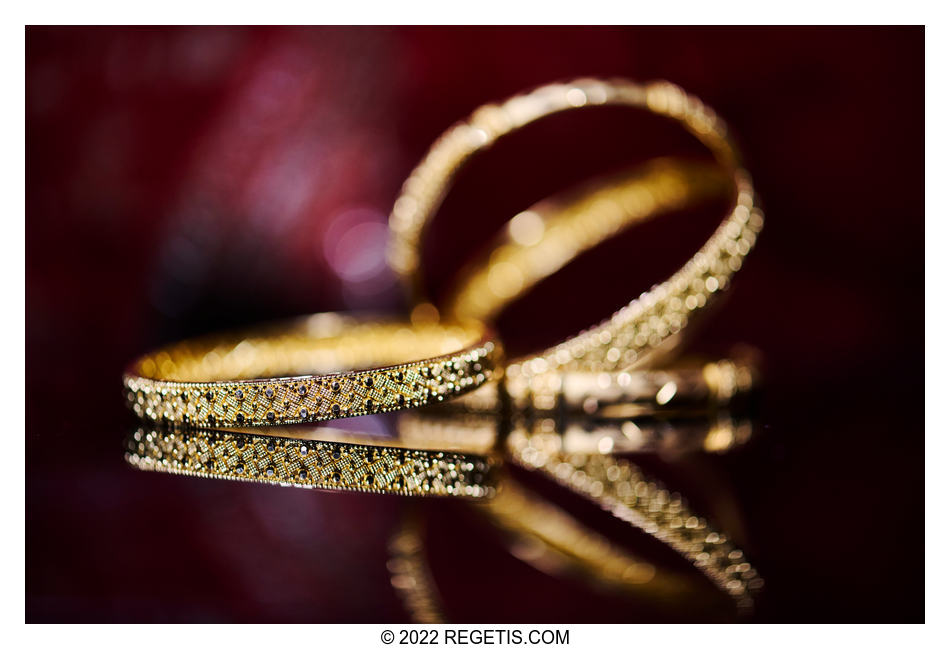 Nisha and Varun's Tamil-Marati Wedding at Ritz Carlton, Tysons Corner, Virginia
NIKON Z 6_2
Shutter Speed Value : 1/500
Aperture Value : 4.0
ISO : 1600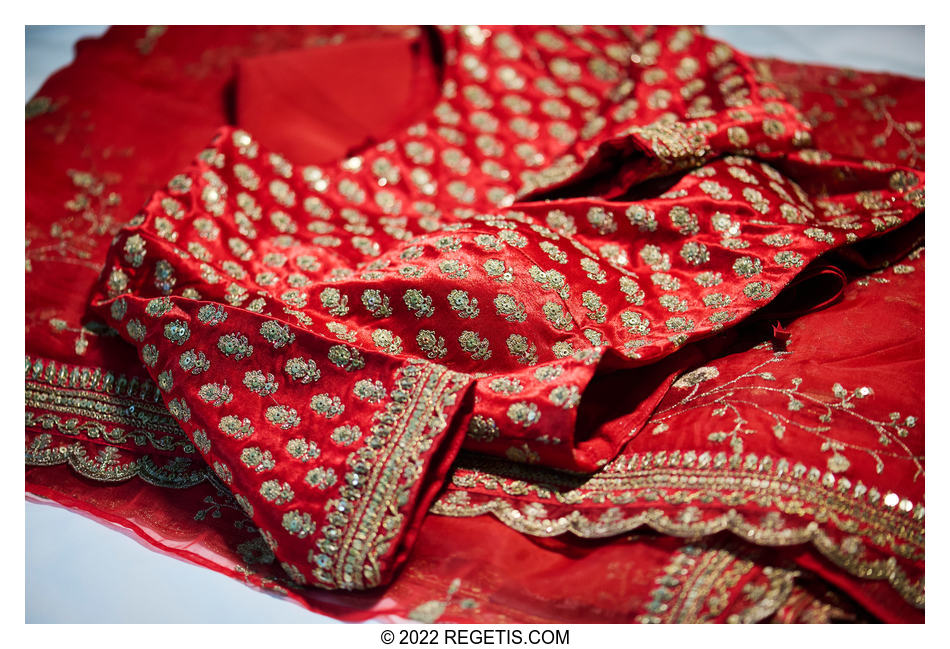 Nisha and Varun's Tamil-Marati Wedding at Ritz Carlton, Tysons Corner, Virginia
NIKON Z 6_2
Shutter Speed Value : 1/125
Aperture Value : 4.0
ISO : 1600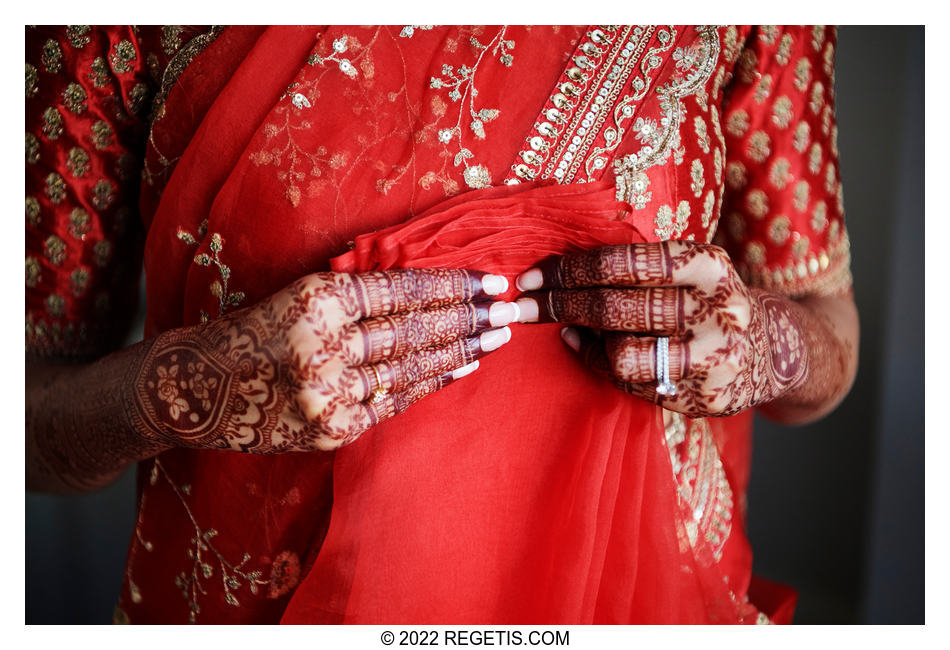 Nisha and Varun's Tamil-Marati Wedding at Ritz Carlton, Tysons Corner, Virginia
NIKON D5
Shutter Speed Value : 1/100
Aperture Value : 2.8
ISO : 2000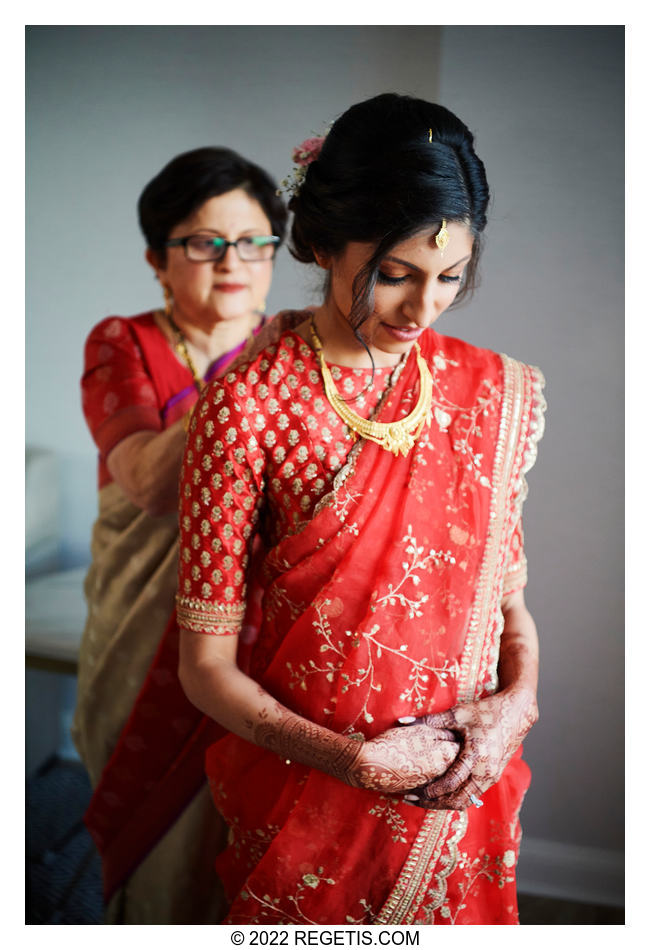 Nisha and Varun's Tamil-Marati Wedding at Ritz Carlton, Tysons Corner, Virginia
NIKON D5
Shutter Speed Value : 1/125
Aperture Value : 2.8
ISO : 2000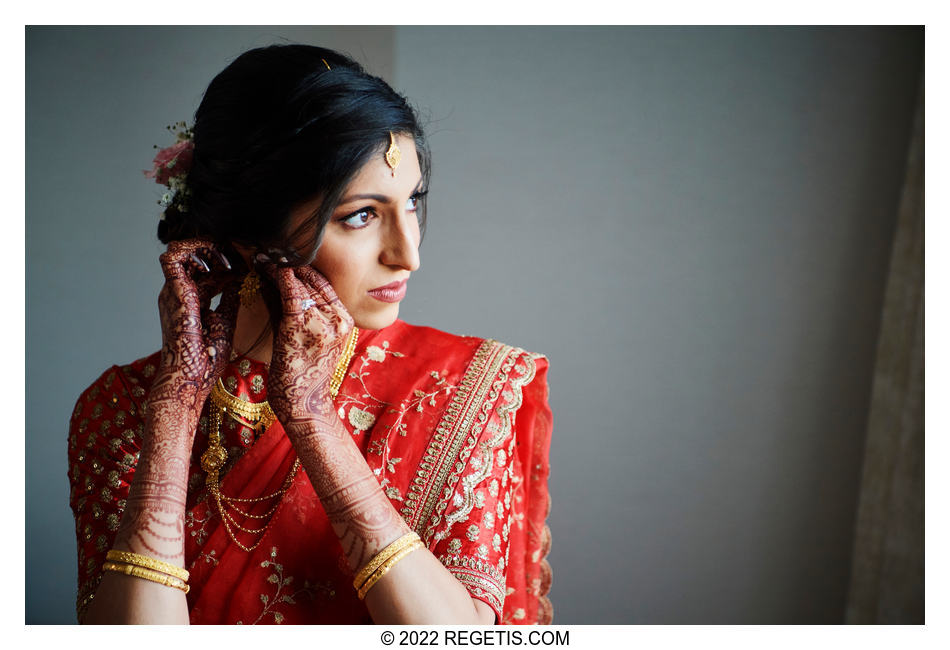 Nisha and Varun's Tamil-Marati Wedding at Ritz Carlton, Tysons Corner, Virginia
NIKON D5
Shutter Speed Value : 1/125
Aperture Value : 2.8
ISO : 2000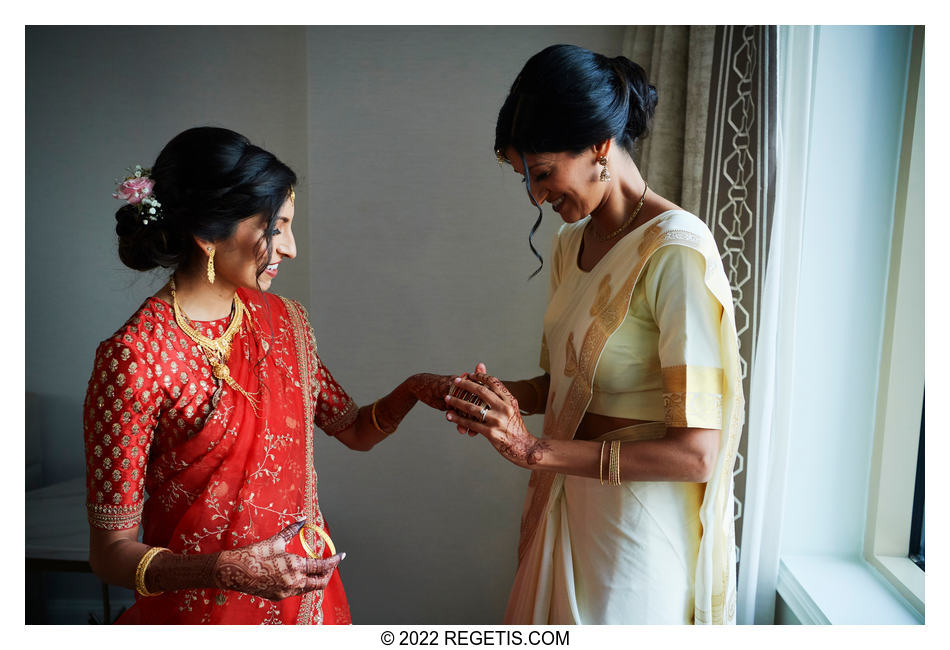 Nisha and Varun's Tamil-Marati Wedding at Ritz Carlton, Tysons Corner, Virginia
NIKON D5
Shutter Speed Value : 1/200
Aperture Value : 2.8
ISO : 2000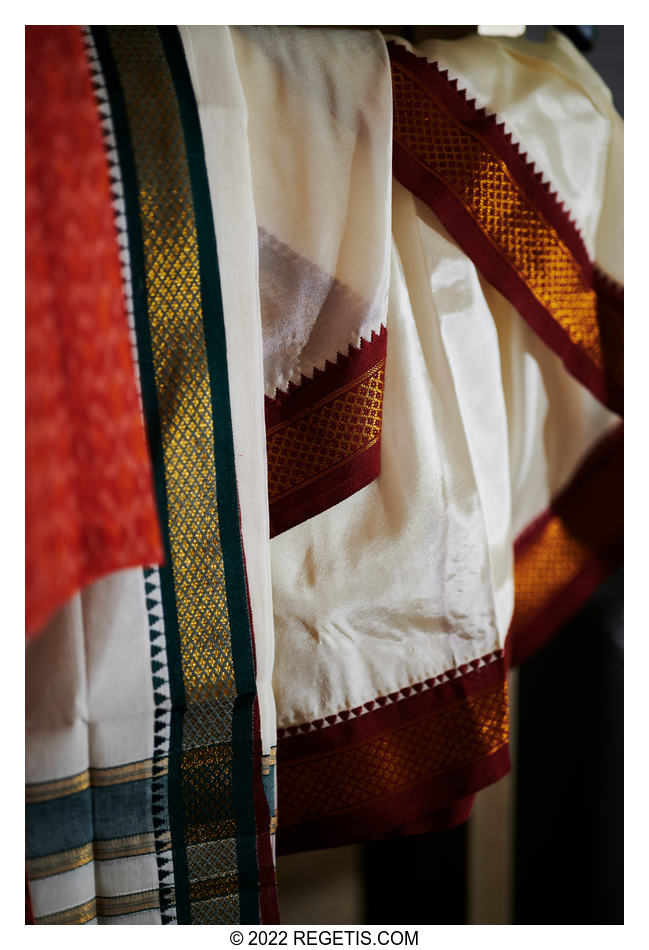 Nisha and Varun's Tamil-Marati Wedding at Ritz Carlton, Tysons Corner, Virginia
NIKON Z 6
Shutter Speed Value : 1/60
Aperture Value : 1.8
ISO : 450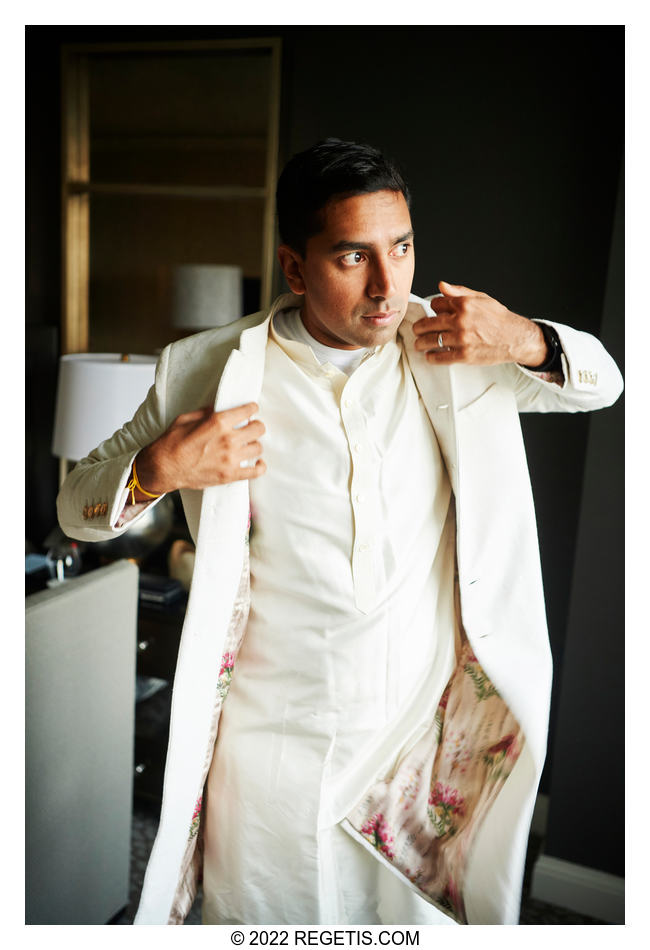 Nisha and Varun's Tamil-Marati Wedding at Ritz Carlton, Tysons Corner, Virginia
NIKON D5
Shutter Speed Value : 1/80
Aperture Value : 2.8
ISO : 1600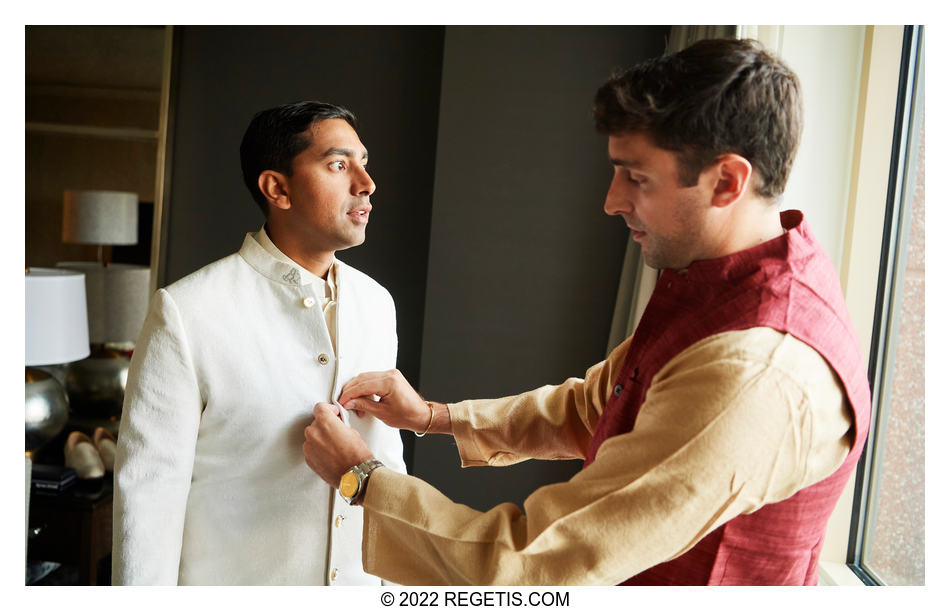 Nisha and Varun's Tamil-Marati Wedding at Ritz Carlton, Tysons Corner, Virginia
NIKON D5
Shutter Speed Value : 1/60
Aperture Value : 2.8
ISO : 1600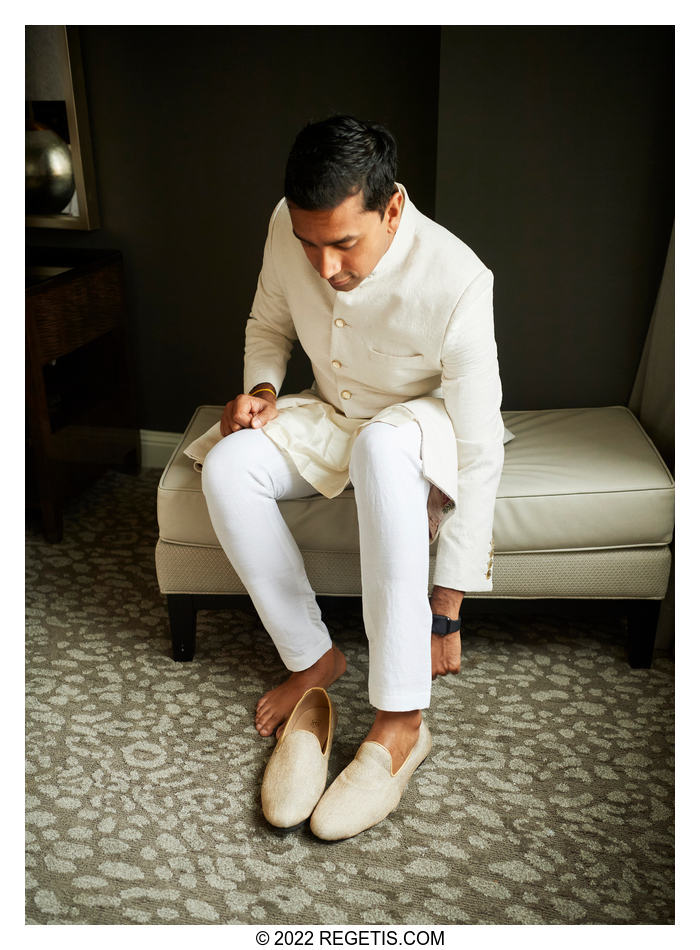 Nisha and Varun's Tamil-Marati Wedding at Ritz Carlton, Tysons Corner, Virginia
NIKON D5
Shutter Speed Value : 1/100
Aperture Value : 2.8
ISO : 1600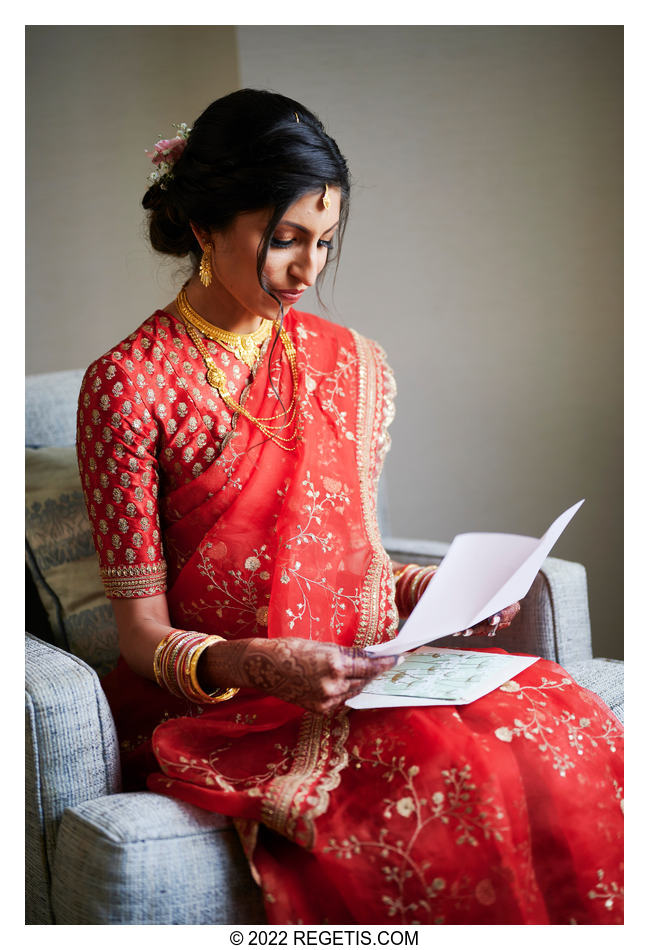 Nisha and Varun's Tamil-Marati Wedding at Ritz Carlton, Tysons Corner, Virginia
NIKON Z 6
Shutter Speed Value : 1/80
Aperture Value : 1.8
ISO : 320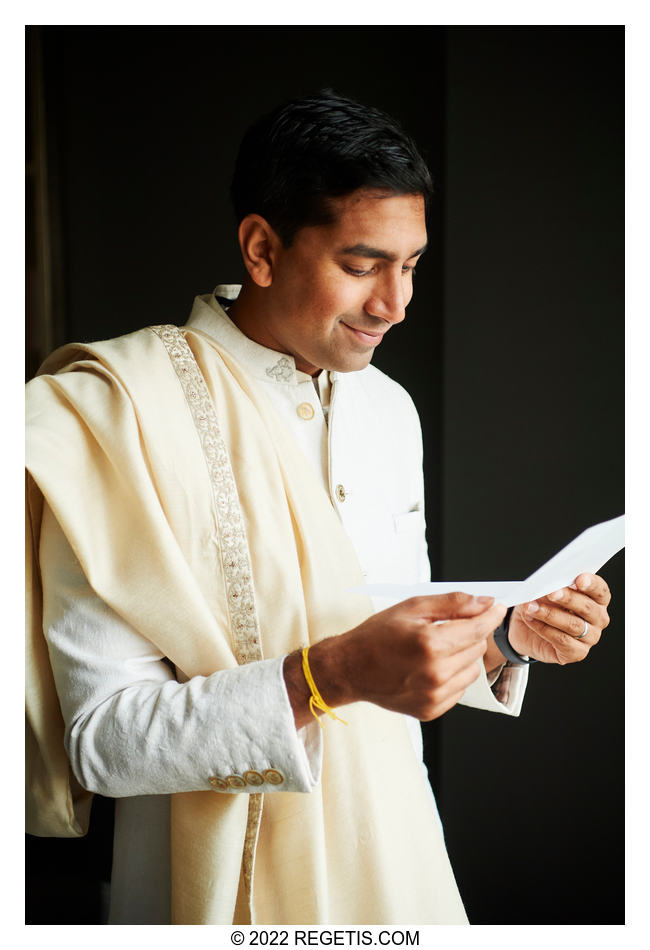 Nisha and Varun's Tamil-Marati Wedding at Ritz Carlton, Tysons Corner, Virginia
NIKON D5
Shutter Speed Value : 1/160
Aperture Value : 2.8
ISO : 1600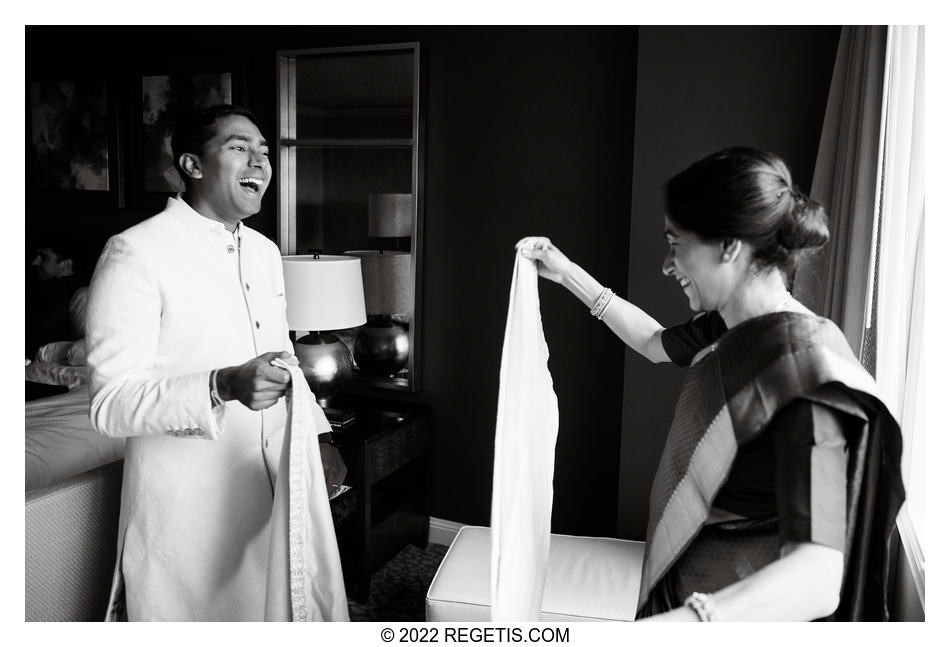 Nisha and Varun's Tamil-Marati Wedding at Ritz Carlton, Tysons Corner, Virginia
NIKON D5
Shutter Speed Value : 1/125
Aperture Value : 2.8
ISO : 1600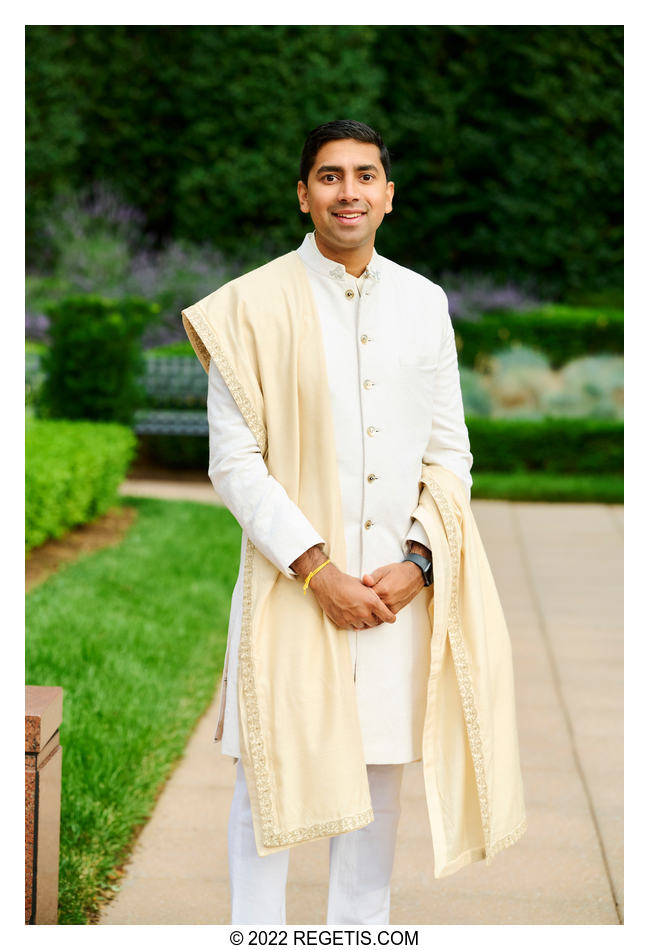 Nisha and Varun's Tamil-Marati Wedding at Ritz Carlton, Tysons Corner, Virginia
NIKON Z 6_2
Shutter Speed Value : 1/800
Aperture Value : 4.0
ISO : 640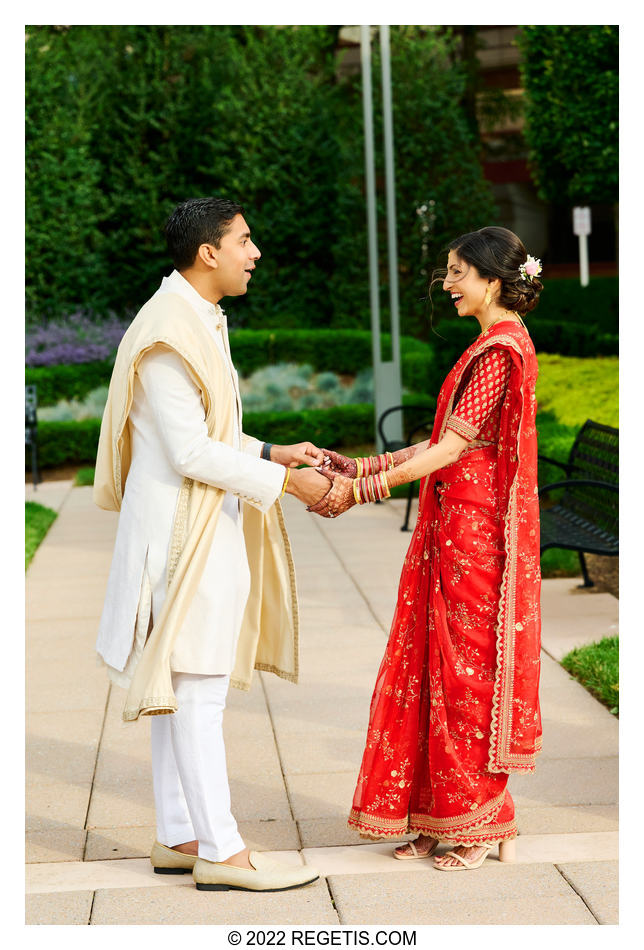 Nisha and Varun's Tamil-Marati Wedding at Ritz Carlton, Tysons Corner, Virginia
NIKON Z 6_2
Shutter Speed Value : 1/1000
Aperture Value : 4.0
ISO : 640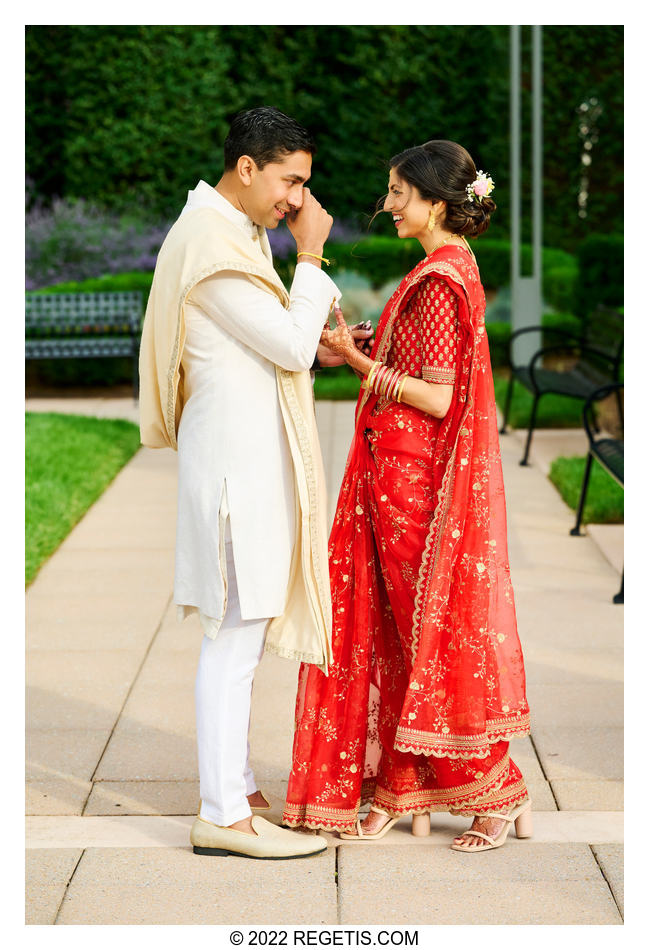 Nisha and Varun's Tamil-Marati Wedding at Ritz Carlton, Tysons Corner, Virginia
NIKON Z 6_2
Shutter Speed Value : 1/1000
Aperture Value : 4.0
ISO : 640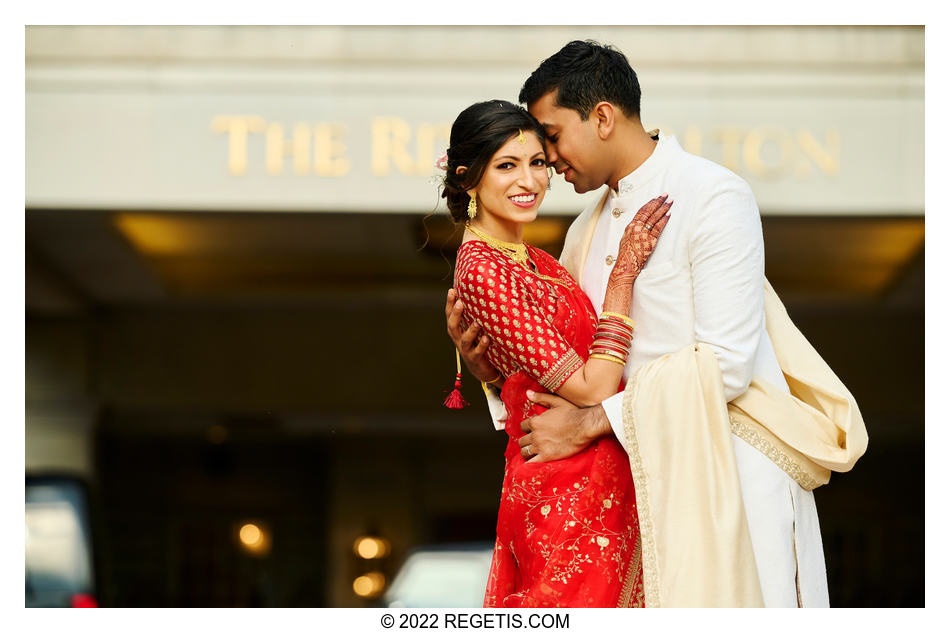 Nisha and Varun's Tamil-Marati Wedding at Ritz Carlton, Tysons Corner, Virginia
NIKON Z 6_2
Shutter Speed Value : 1/1000
Aperture Value : 4.0
ISO : 640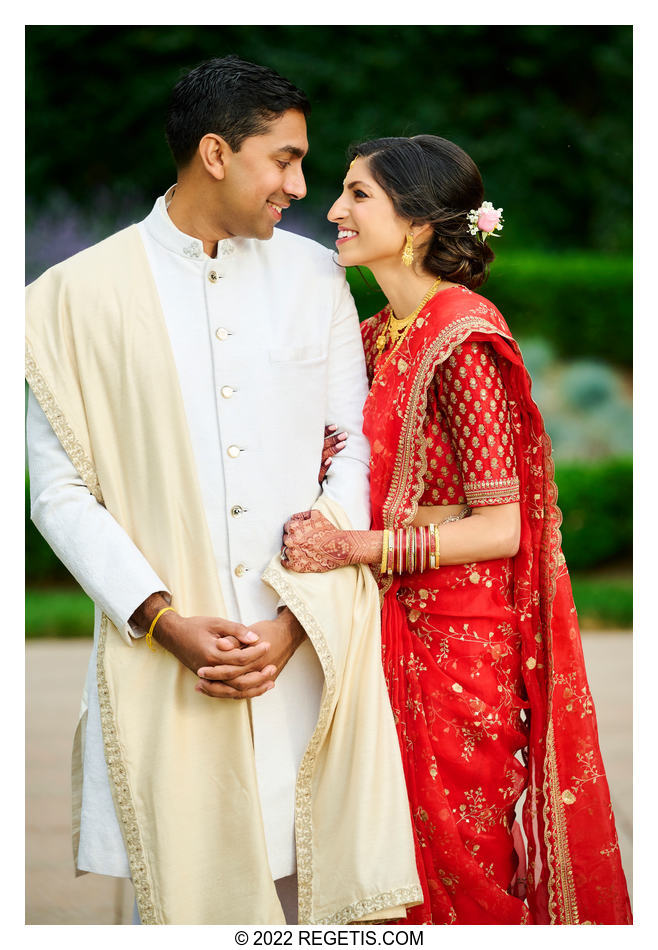 Nisha and Varun's Tamil-Marati Wedding at Ritz Carlton, Tysons Corner, Virginia
NIKON Z 6_2
Shutter Speed Value : 1/1000
Aperture Value : 3.2
ISO : 640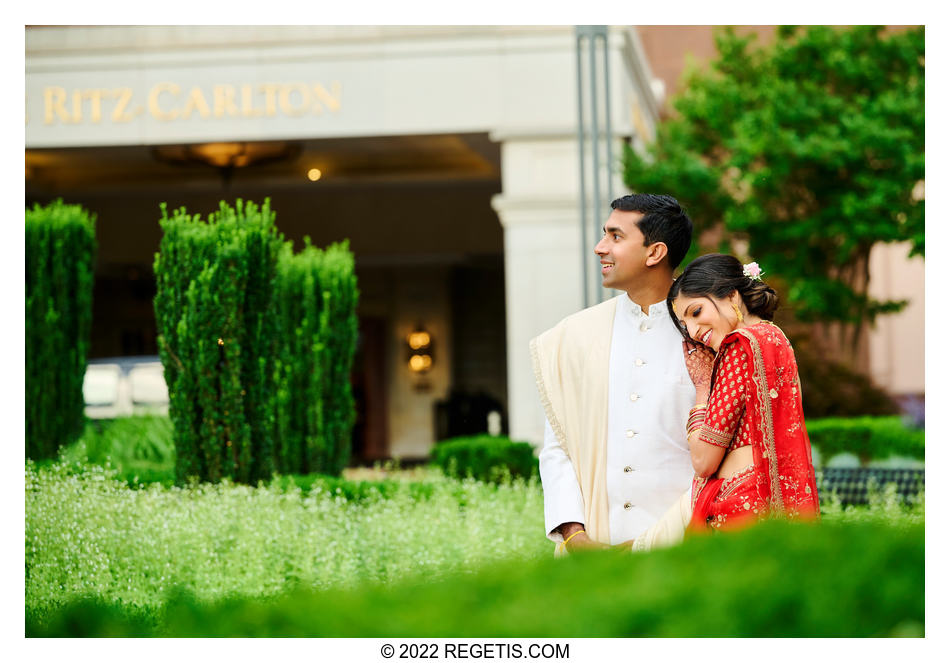 Nisha and Varun's Tamil-Marati Wedding at Ritz Carlton, Tysons Corner, Virginia
NIKON Z 6_2
Shutter Speed Value : 1/1000
Aperture Value : 3.2
ISO : 640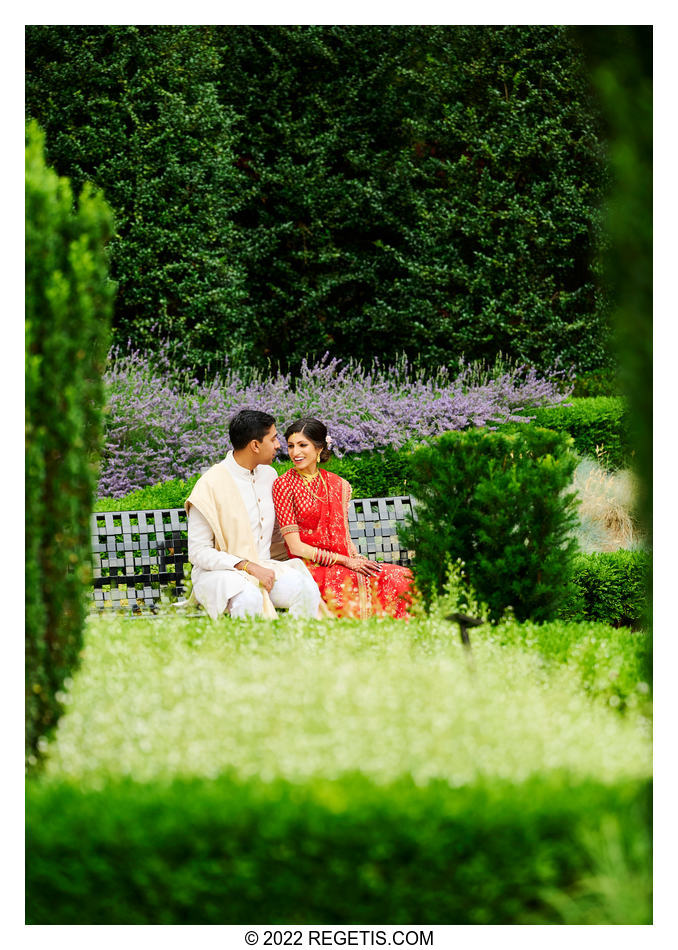 Nisha and Varun's Tamil-Marati Wedding at Ritz Carlton, Tysons Corner, Virginia
NIKON Z 6_2
Shutter Speed Value : 1/1000
Aperture Value : 3.2
ISO : 640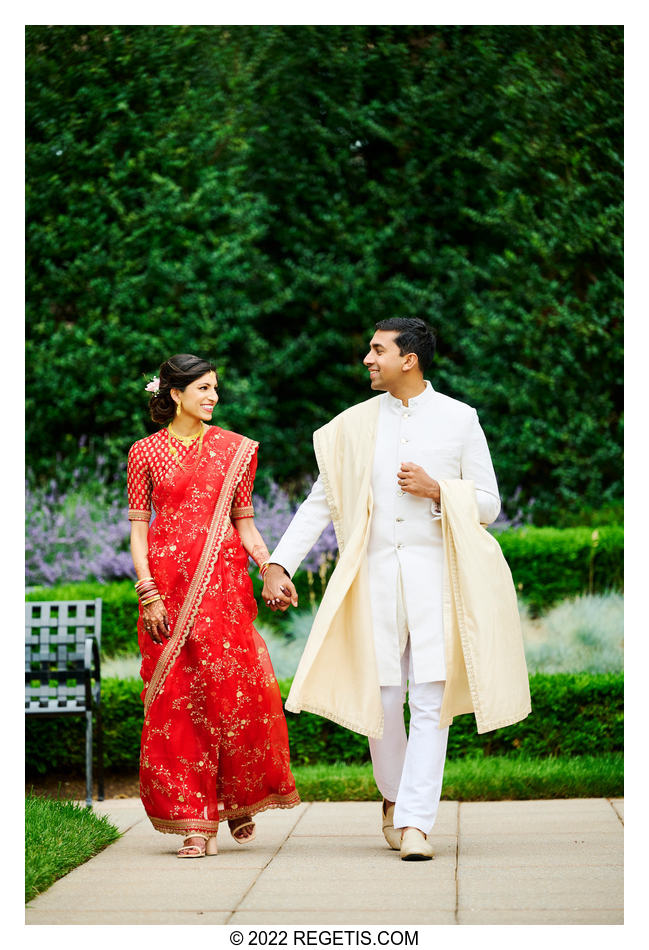 Nisha and Varun's Tamil-Marati Wedding at Ritz Carlton, Tysons Corner, Virginia
NIKON Z 6_2
Shutter Speed Value : 1/1000
Aperture Value : 3.2
ISO : 640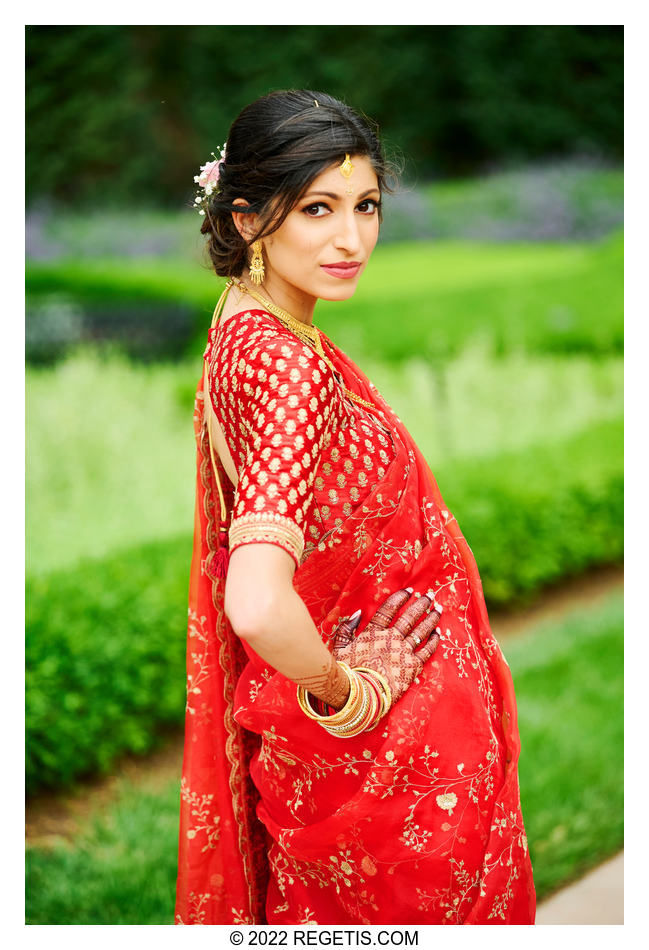 Nisha and Varun's Tamil-Marati Wedding at Ritz Carlton, Tysons Corner, Virginia
NIKON Z 6_2
Shutter Speed Value : 1/1000
Aperture Value : 3.2
ISO : 640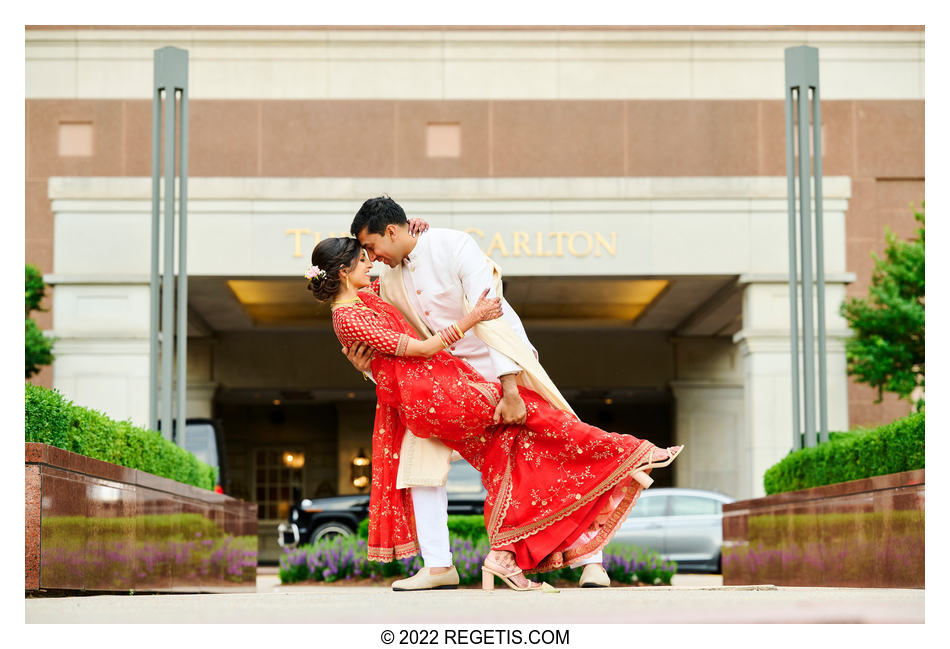 Nisha and Varun's Tamil-Marati Wedding at Ritz Carlton, Tysons Corner, Virginia
NIKON Z 6_2
Shutter Speed Value : 1/640
Aperture Value : 4.0
ISO : 640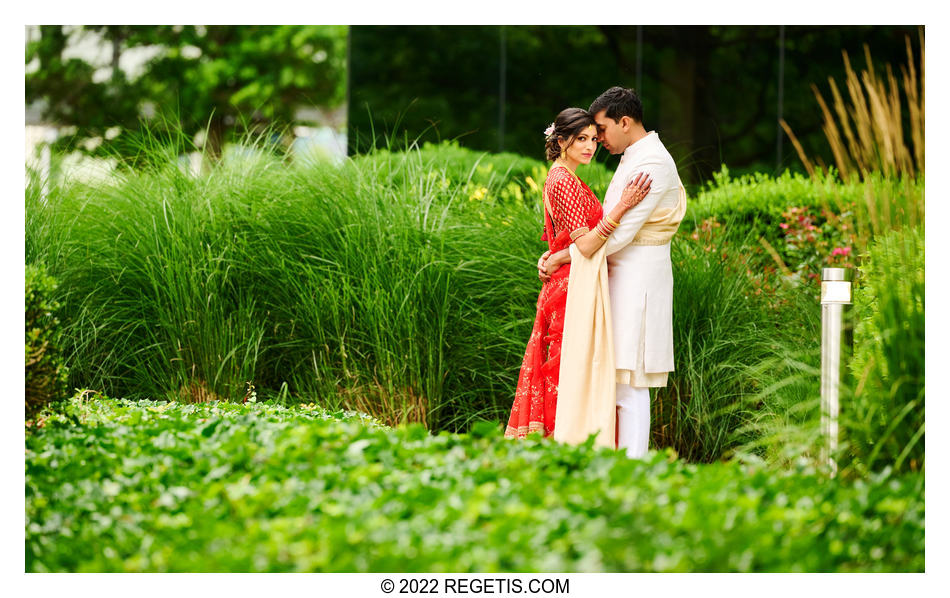 Nisha and Varun's Tamil-Marati Wedding at Ritz Carlton, Tysons Corner, Virginia
NIKON Z 6_2
Shutter Speed Value : 1/500
Aperture Value : 4.0
ISO : 640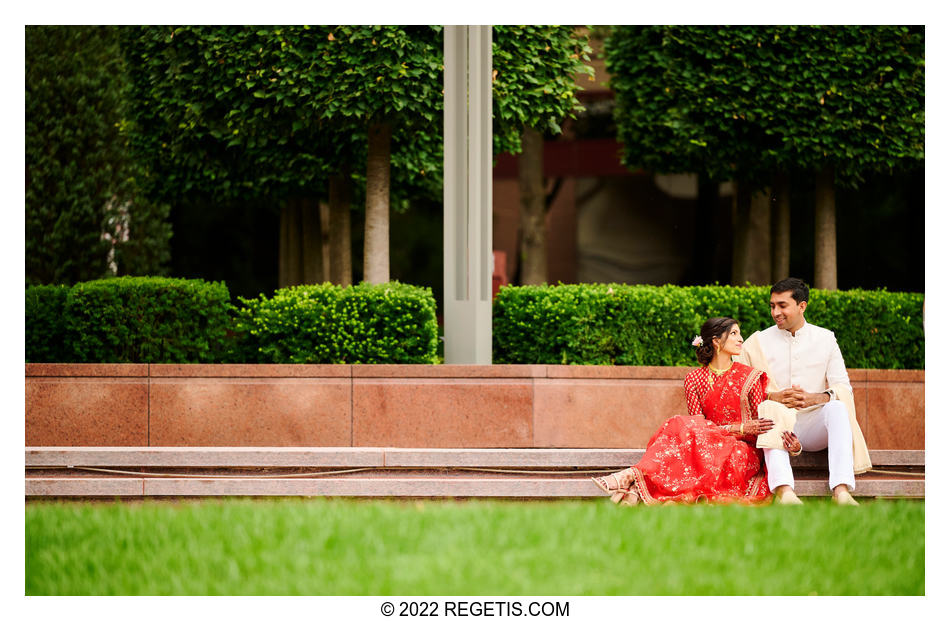 Nisha and Varun's Tamil-Marati Wedding at Ritz Carlton, Tysons Corner, Virginia
NIKON Z 6_2
Shutter Speed Value : 1/1000
Aperture Value : 3.2
ISO : 640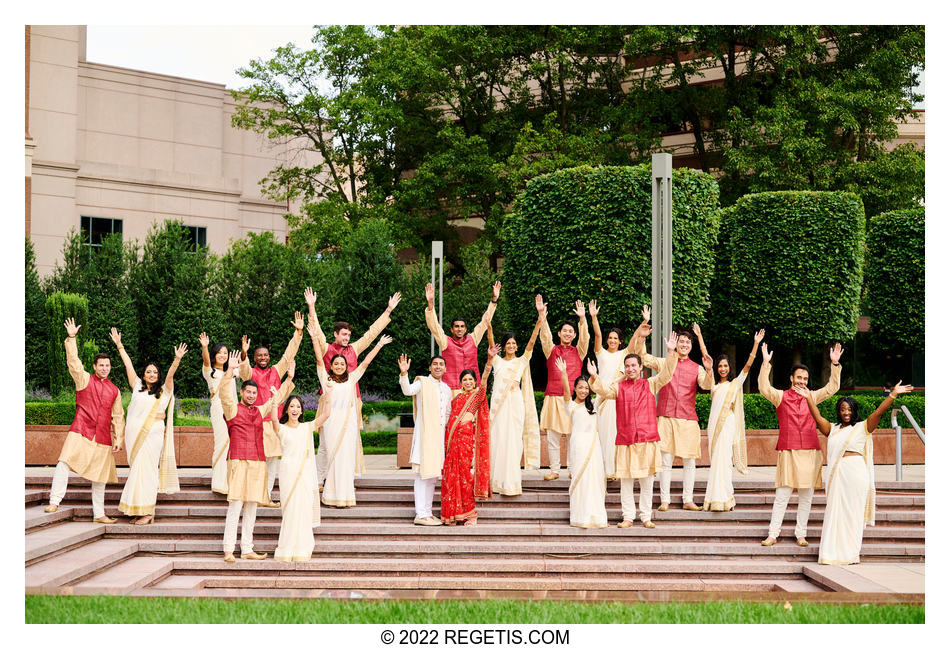 Nisha and Varun's Tamil-Marati Wedding at Ritz Carlton, Tysons Corner, Virginia
NIKON Z 6_2
Shutter Speed Value : 1/1250
Aperture Value : 4.0
ISO : 640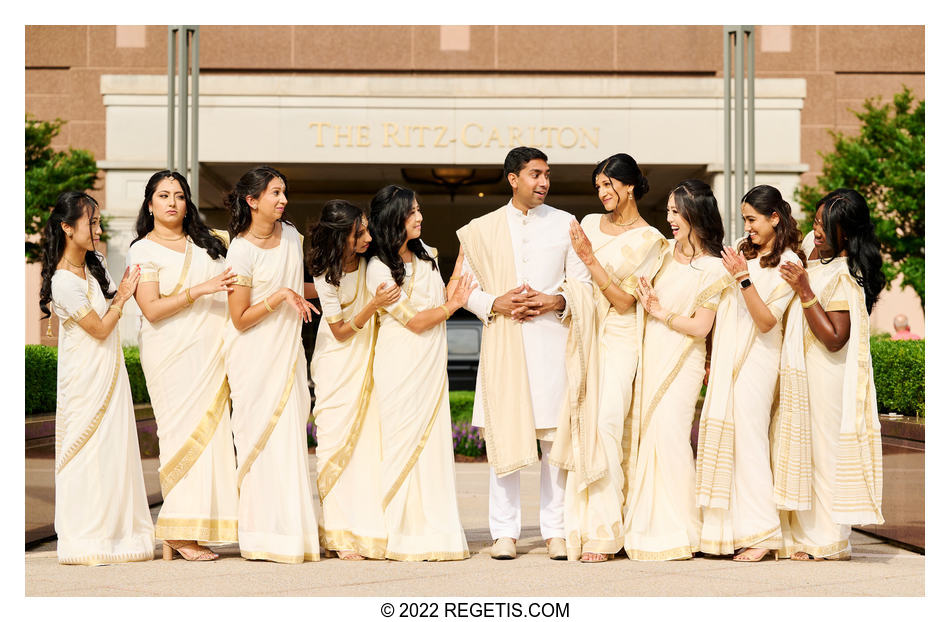 Nisha and Varun's Tamil-Marati Wedding at Ritz Carlton, Tysons Corner, Virginia
NIKON Z 6_2
Shutter Speed Value : 1/4000
Aperture Value : 4.0
ISO : 640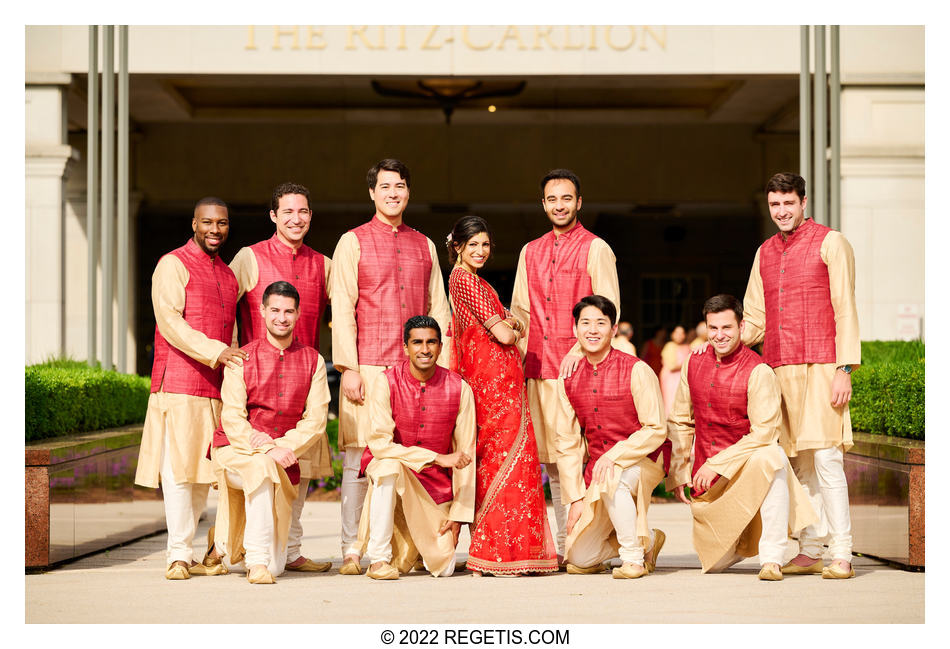 Nisha and Varun's Tamil-Marati Wedding at Ritz Carlton, Tysons Corner, Virginia
NIKON Z 6_2
Shutter Speed Value : 1/4000
Aperture Value : 4.0
ISO : 640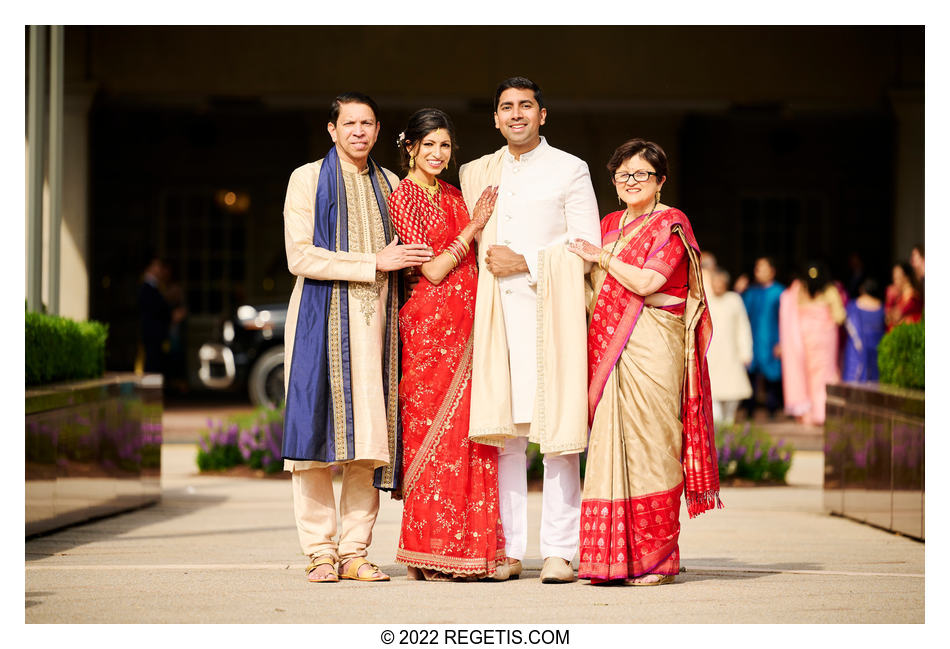 Nisha and Varun's Tamil-Marati Wedding at Ritz Carlton, Tysons Corner, Virginia
NIKON Z 6_2
Shutter Speed Value : 1/3200
Aperture Value : 3.2
ISO : 320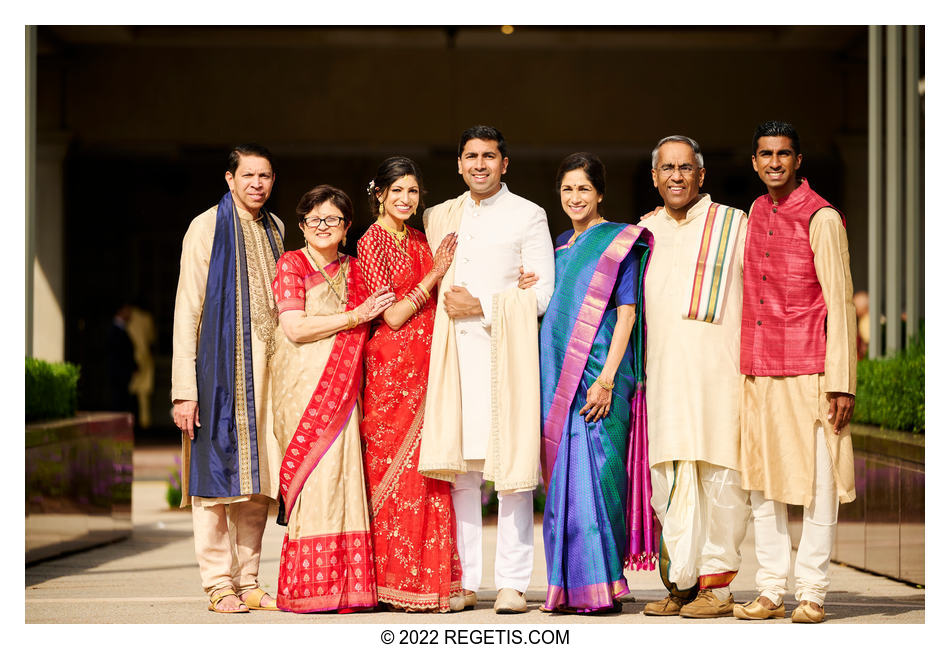 Nisha and Varun's Tamil-Marati Wedding at Ritz Carlton, Tysons Corner, Virginia
NIKON Z 6_2
Shutter Speed Value : 1/4000
Aperture Value : 3.2
ISO : 320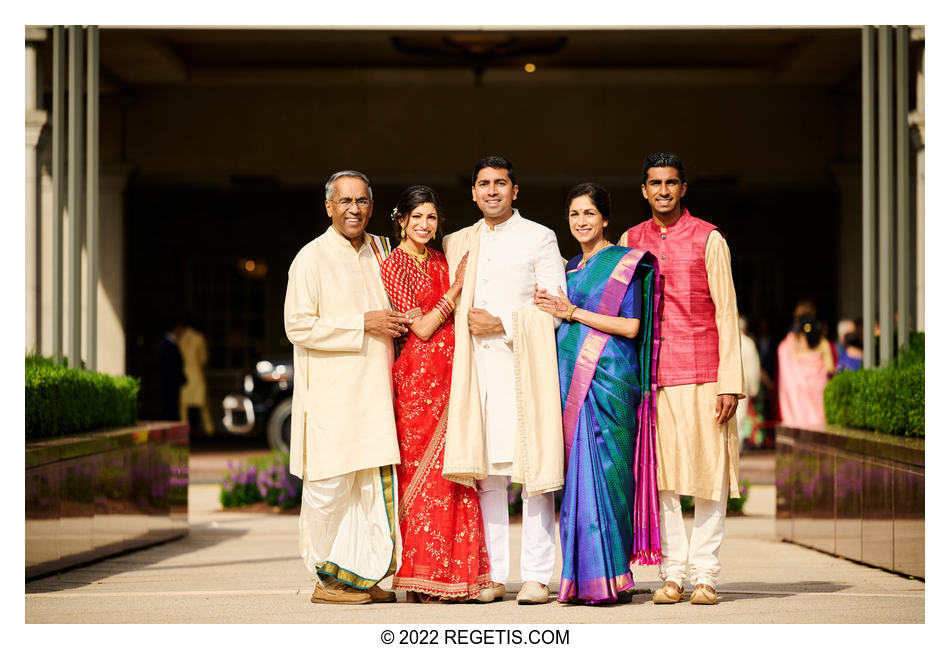 Nisha and Varun's Tamil-Marati Wedding at Ritz Carlton, Tysons Corner, Virginia
NIKON Z 6_2
Shutter Speed Value : 1/4000
Aperture Value : 3.2
ISO : 320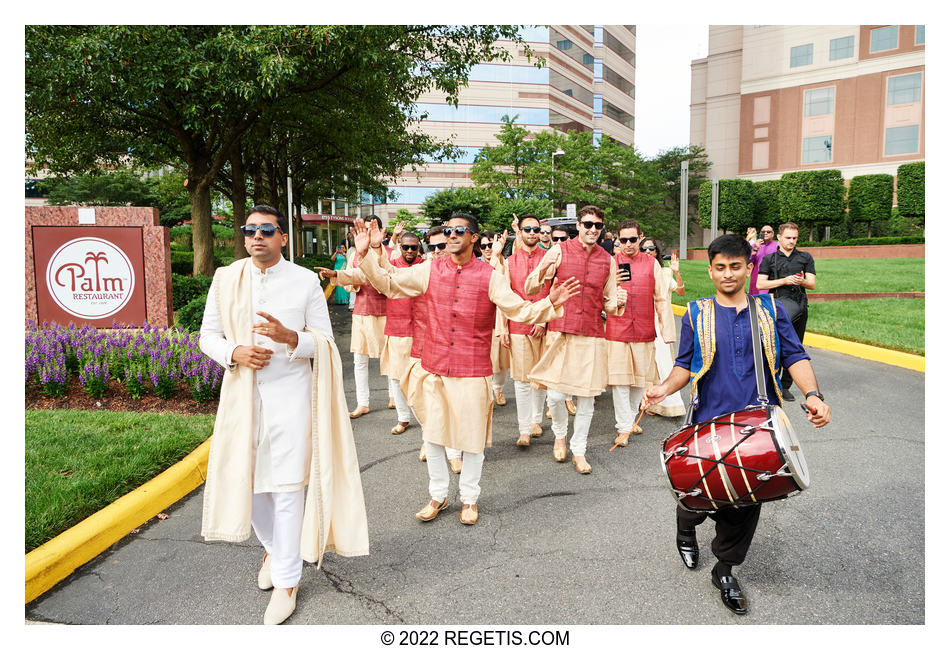 Nisha and Varun's Tamil-Marati Wedding at Ritz Carlton, Tysons Corner, Virginia
NIKON D5
Shutter Speed Value : 1/640
Aperture Value : 5.6
ISO : 640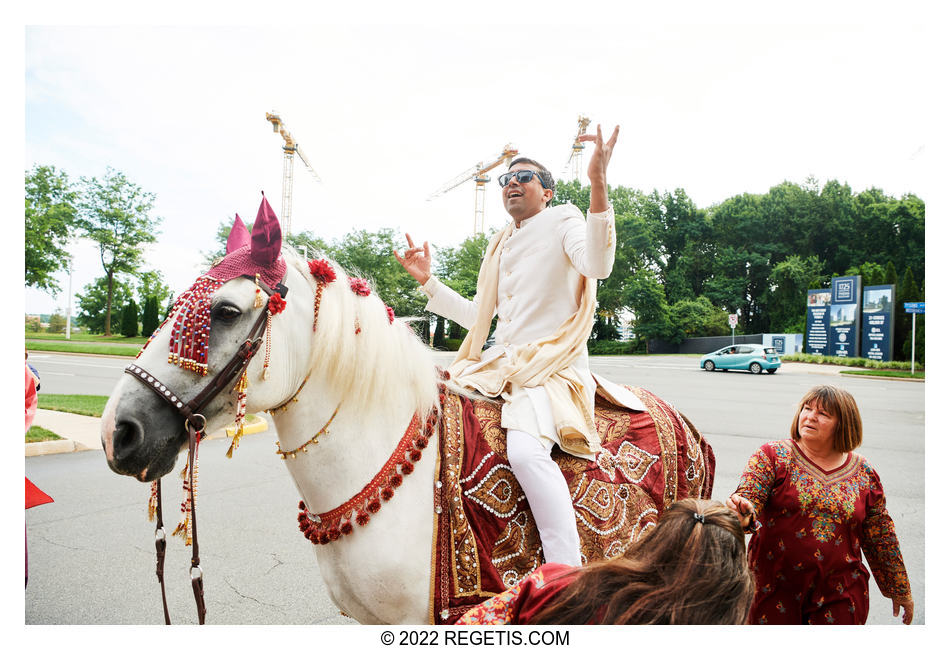 Nisha and Varun's Tamil-Marati Wedding at Ritz Carlton, Tysons Corner, Virginia
NIKON D5
Shutter Speed Value : 1/1000
Aperture Value : 5.6
ISO : 640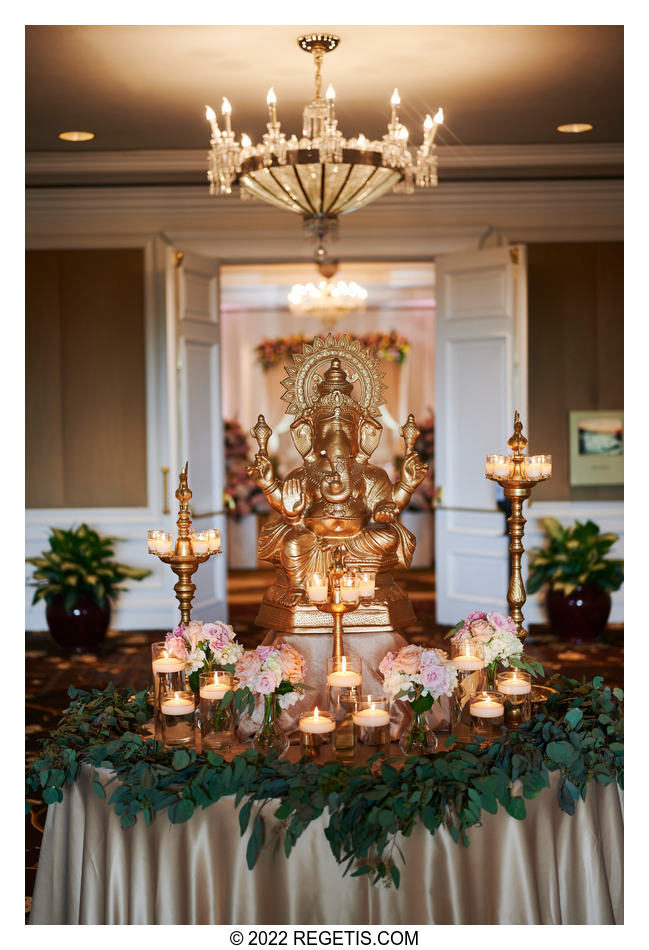 Nisha and Varun's Tamil-Marati Wedding at Ritz Carlton, Tysons Corner, Virginia
NIKON Z 6
Shutter Speed Value : 1/100
Aperture Value : 1.8
ISO : 320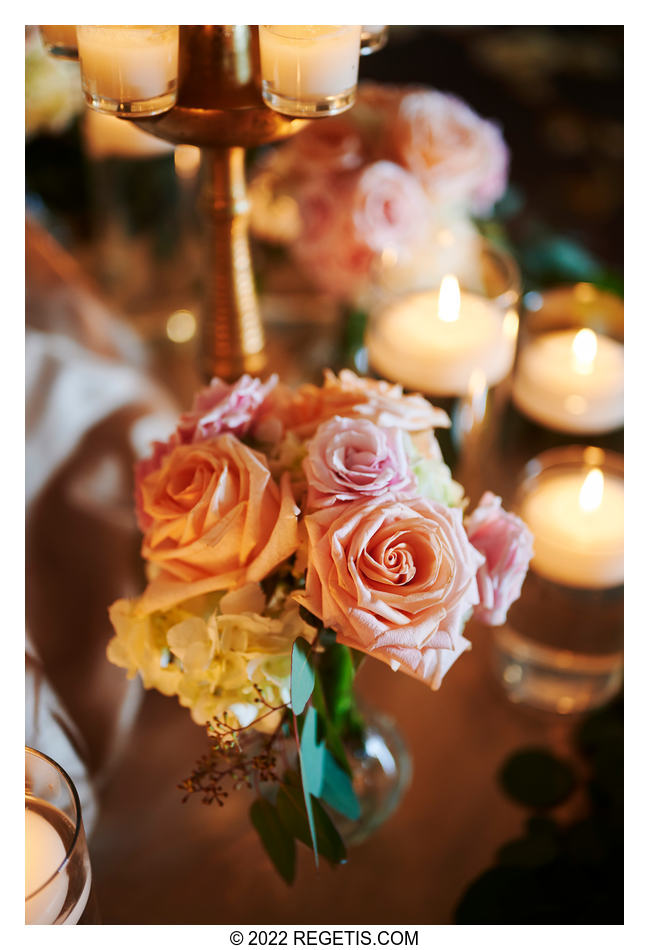 Nisha and Varun's Tamil-Marati Wedding at Ritz Carlton, Tysons Corner, Virginia
NIKON Z 6
Shutter Speed Value : 1/80
Aperture Value : 1.8
ISO : 320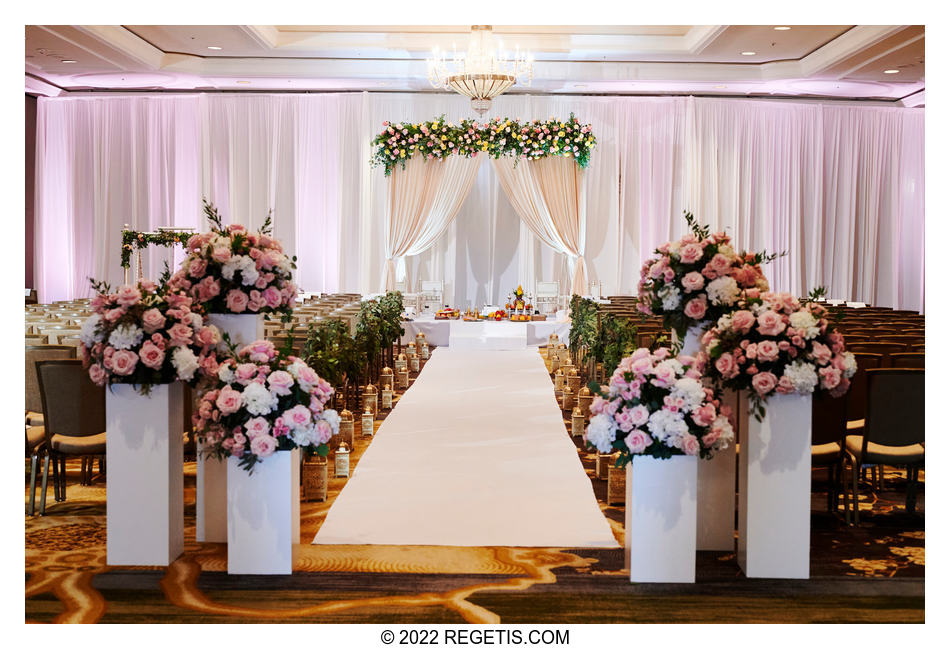 Nisha and Varun's Tamil-Marati Wedding at Ritz Carlton, Tysons Corner, Virginia
NIKON Z 6
Shutter Speed Value : 1/160
Aperture Value : 4.0
ISO : 4000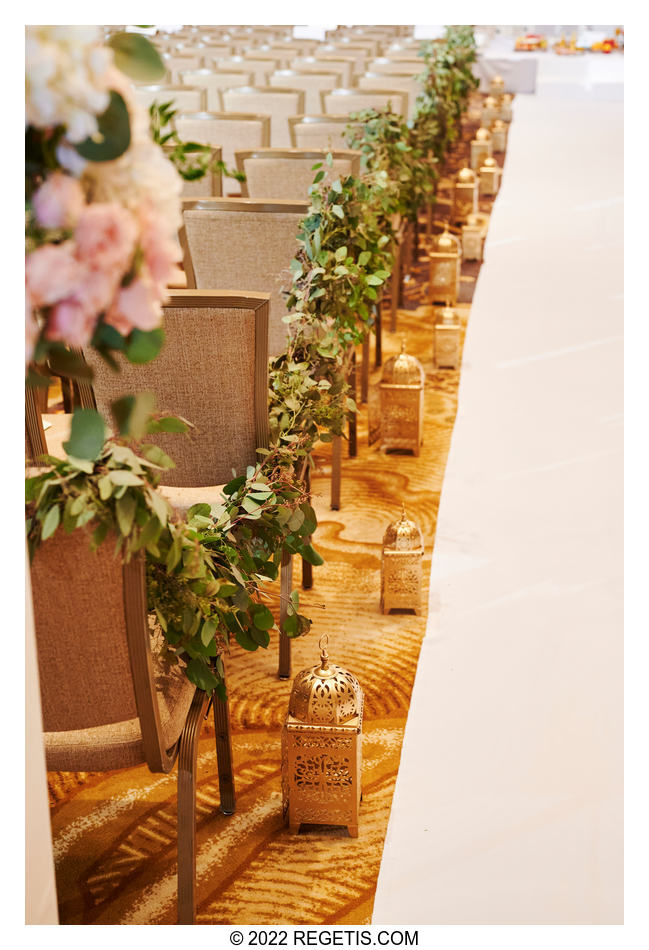 Nisha and Varun's Tamil-Marati Wedding at Ritz Carlton, Tysons Corner, Virginia
NIKON Z 6
Shutter Speed Value : 1/60
Aperture Value : 4.0
ISO : 4000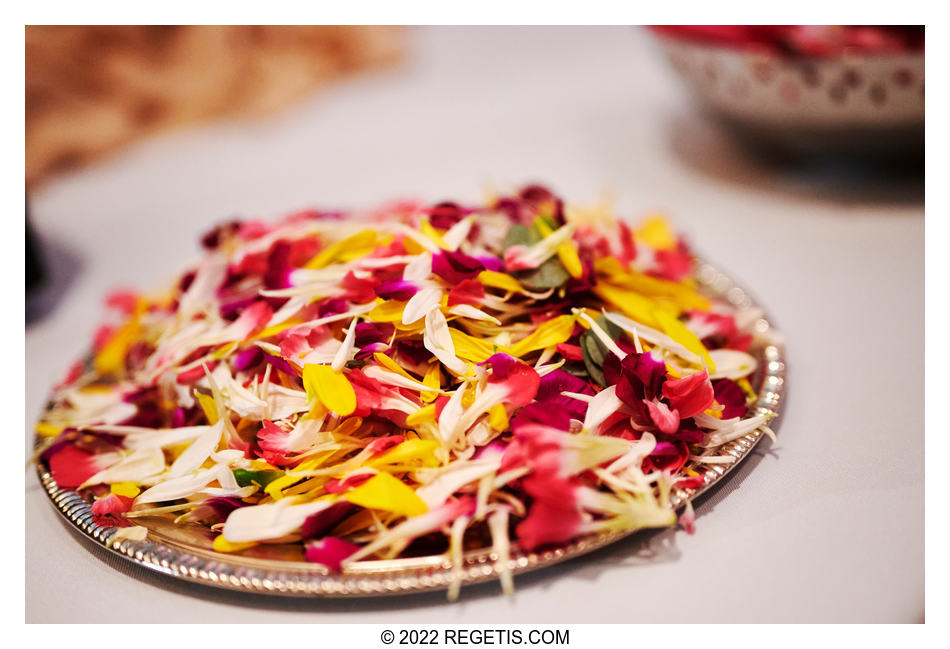 Nisha and Varun's Tamil-Marati Wedding at Ritz Carlton, Tysons Corner, Virginia
NIKON Z 6
Shutter Speed Value : 1/1250
Aperture Value : 1.8
ISO : 4000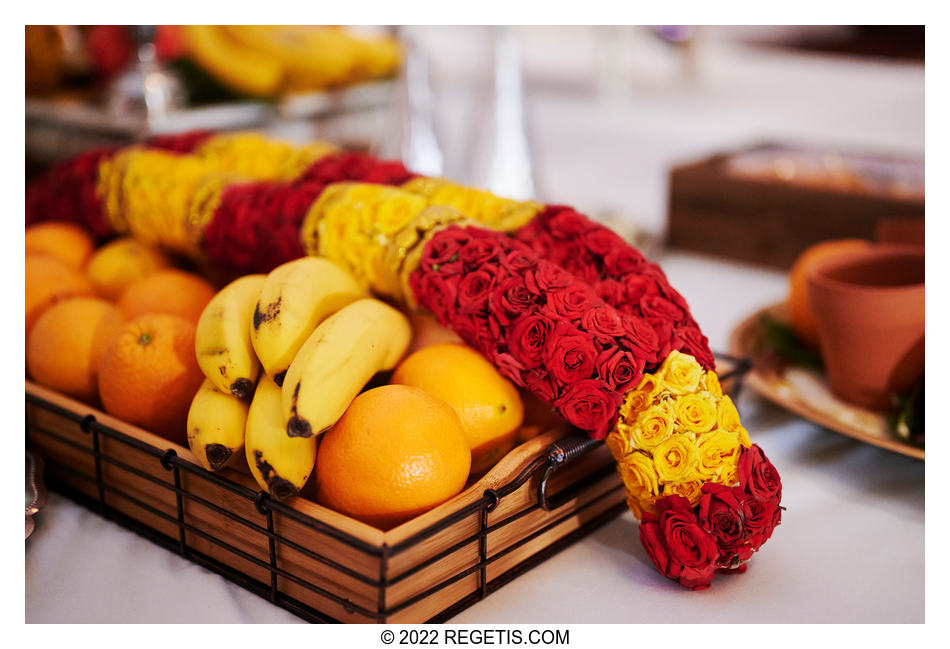 Nisha and Varun's Tamil-Marati Wedding at Ritz Carlton, Tysons Corner, Virginia
NIKON Z 6
Shutter Speed Value : 1/640
Aperture Value : 1.8
ISO : 4000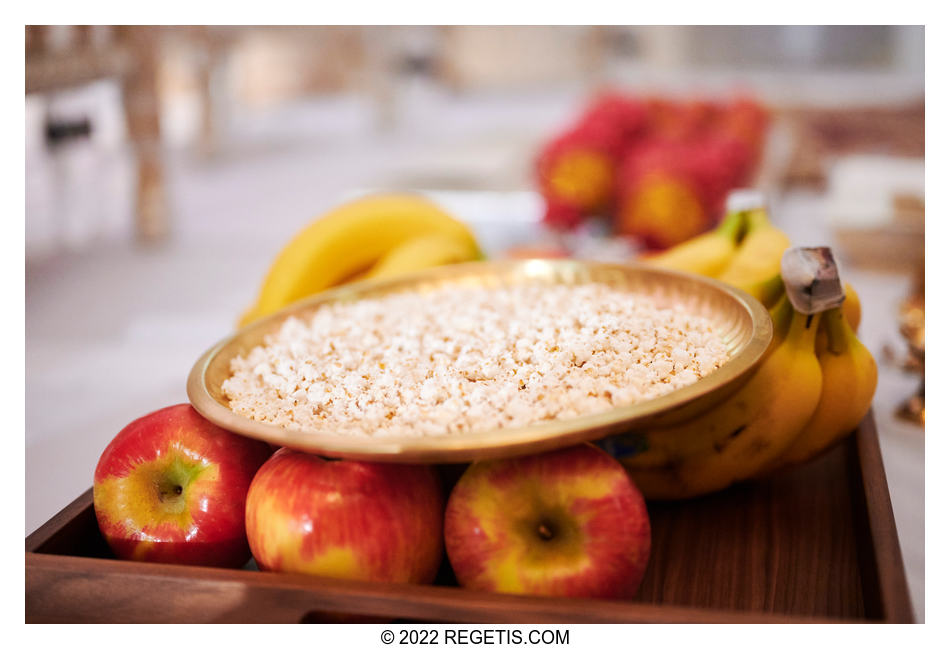 Nisha and Varun's Tamil-Marati Wedding at Ritz Carlton, Tysons Corner, Virginia
NIKON Z 6
Shutter Speed Value : 1/640
Aperture Value : 1.8
ISO : 4000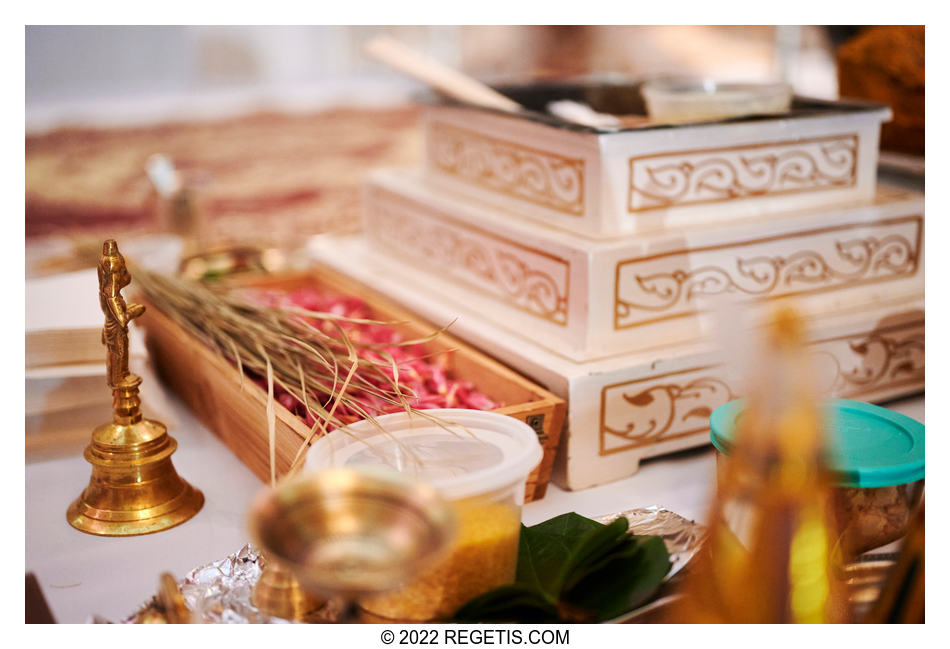 Nisha and Varun's Tamil-Marati Wedding at Ritz Carlton, Tysons Corner, Virginia
NIKON Z 6
Shutter Speed Value : 1/640
Aperture Value : 1.8
ISO : 4000
Nisha and Varun's Tamil-Marati Wedding at Ritz Carlton, Tysons Corner, Virginia
NIKON Z 6
Shutter Speed Value : 1/800
Aperture Value : 1.8
ISO : 4000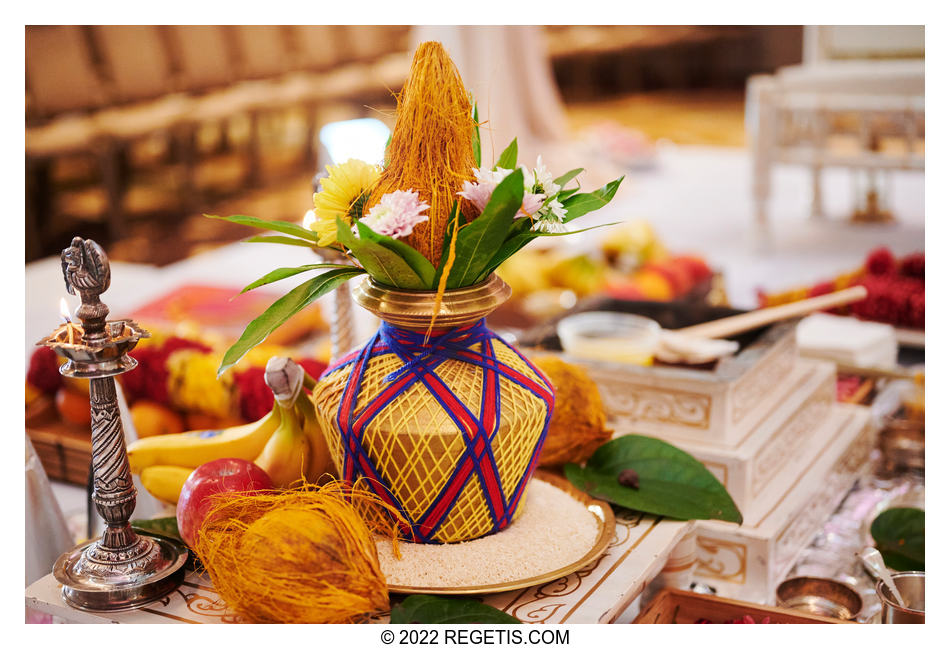 Nisha and Varun's Tamil-Marati Wedding at Ritz Carlton, Tysons Corner, Virginia
NIKON Z 6
Shutter Speed Value : 1/400
Aperture Value : 1.8
ISO : 4000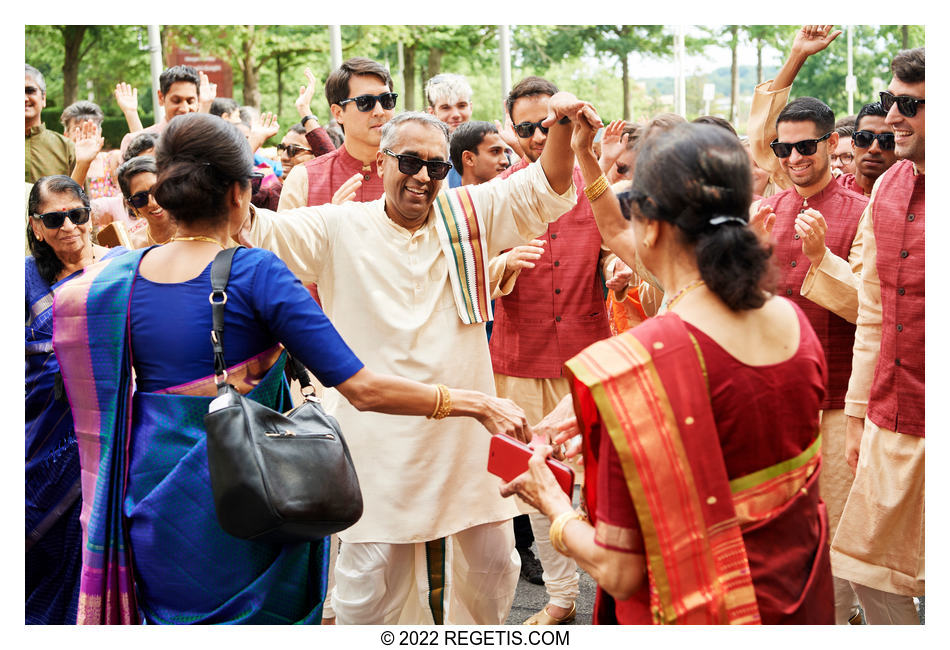 Nisha and Varun's Tamil-Marati Wedding at Ritz Carlton, Tysons Corner, Virginia
NIKON D5
Shutter Speed Value : 1/500
Aperture Value : 5.6
ISO : 640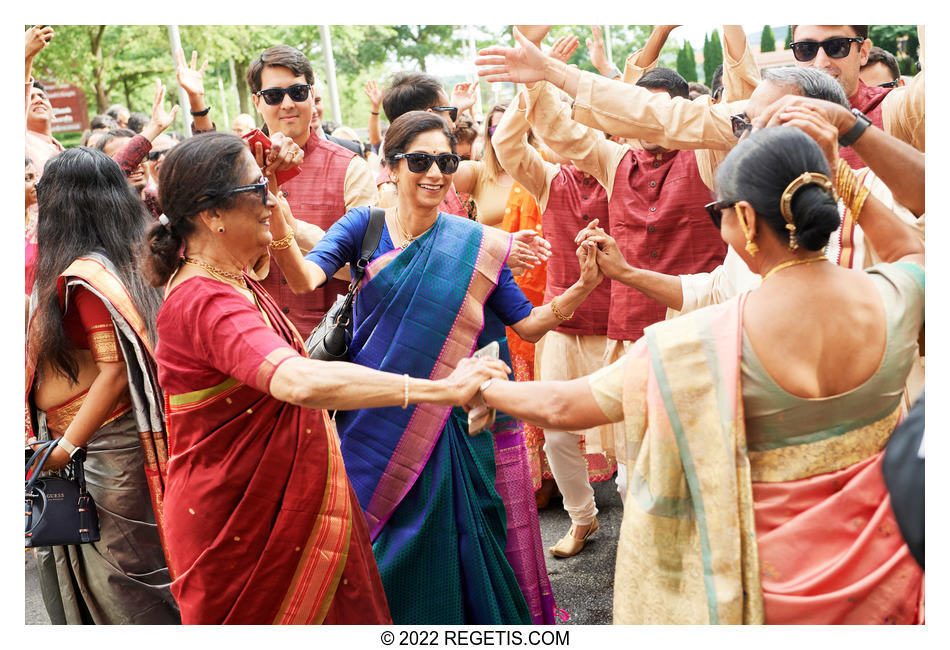 Nisha and Varun's Tamil-Marati Wedding at Ritz Carlton, Tysons Corner, Virginia
NIKON D5
Shutter Speed Value : 1/400
Aperture Value : 5.6
ISO : 640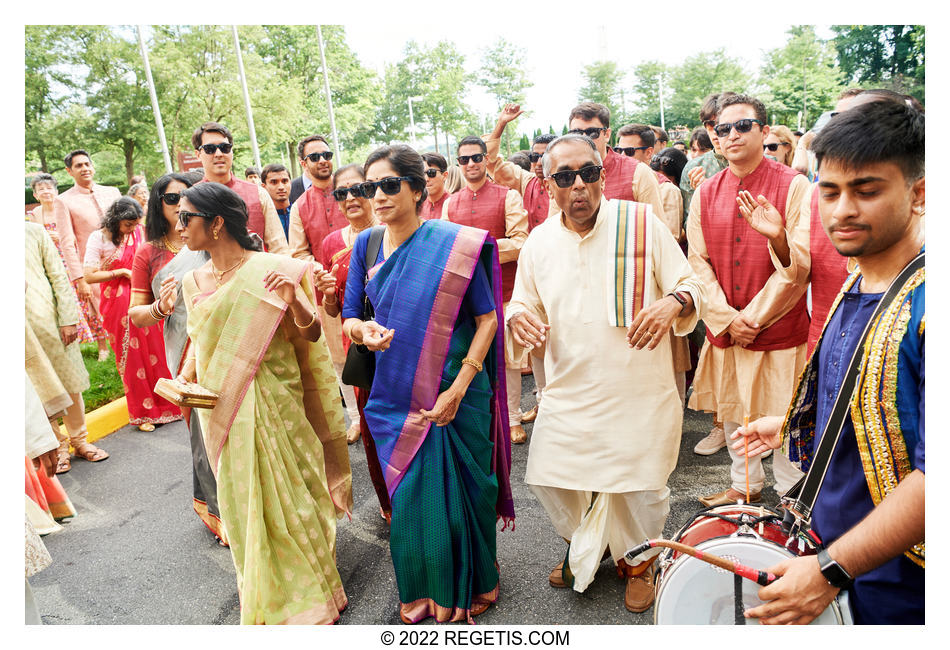 Nisha and Varun's Tamil-Marati Wedding at Ritz Carlton, Tysons Corner, Virginia
NIKON D5
Shutter Speed Value : 1/400
Aperture Value : 5.6
ISO : 640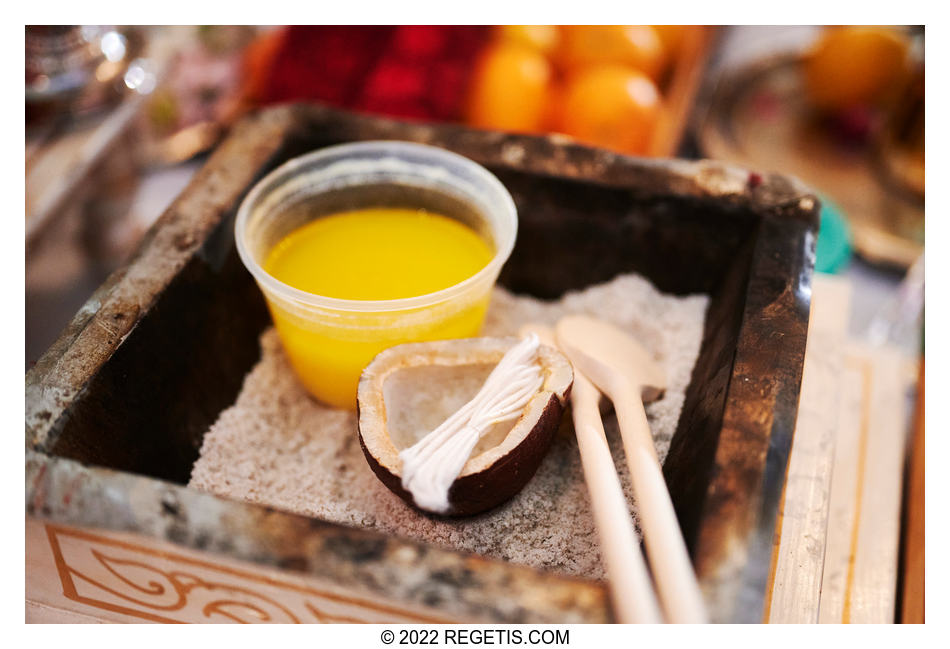 Nisha and Varun's Tamil-Marati Wedding at Ritz Carlton, Tysons Corner, Virginia
NIKON Z 6
Shutter Speed Value : 1/800
Aperture Value : 1.8
ISO : 4000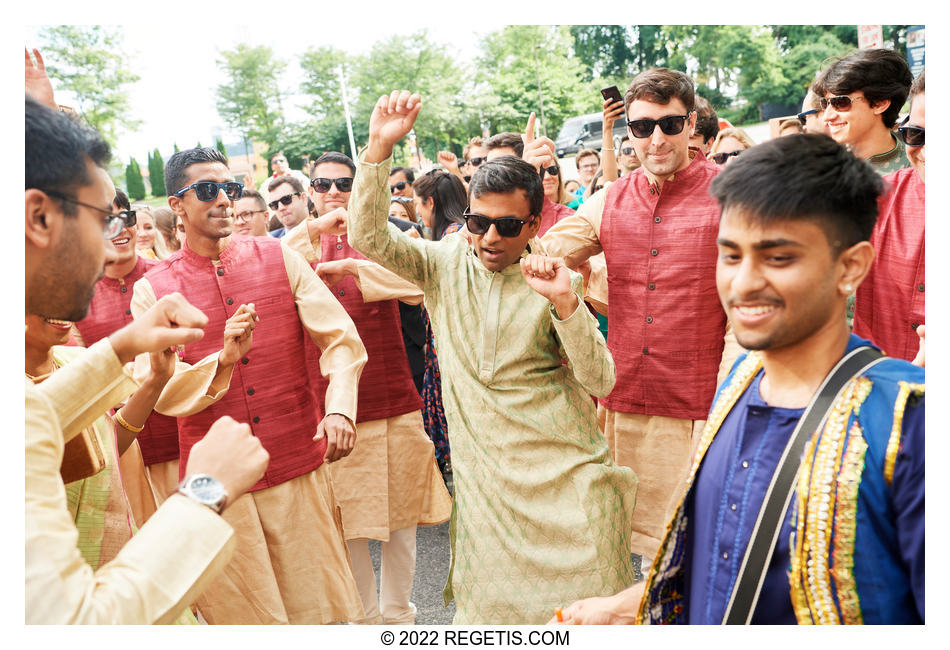 Nisha and Varun's Tamil-Marati Wedding at Ritz Carlton, Tysons Corner, Virginia
NIKON D5
Shutter Speed Value : 1/400
Aperture Value : 5.6
ISO : 640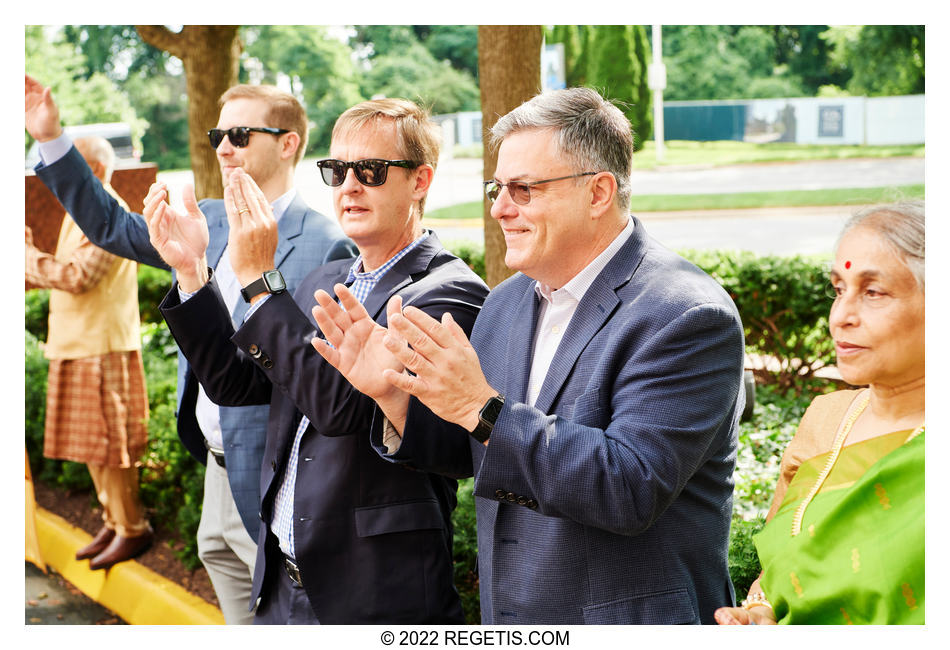 Nisha and Varun's Tamil-Marati Wedding at Ritz Carlton, Tysons Corner, Virginia
NIKON D5
Shutter Speed Value : 1/320
Aperture Value : 5.6
ISO : 640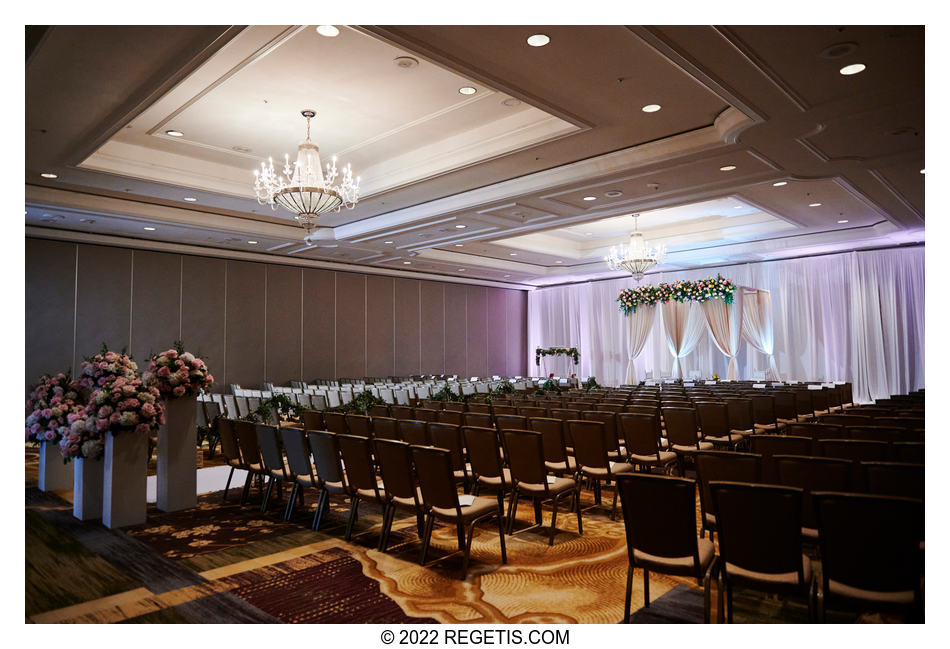 Nisha and Varun's Tamil-Marati Wedding at Ritz Carlton, Tysons Corner, Virginia
NIKON Z 6
Shutter Speed Value : 1/640
Aperture Value : 2.8
ISO : 6400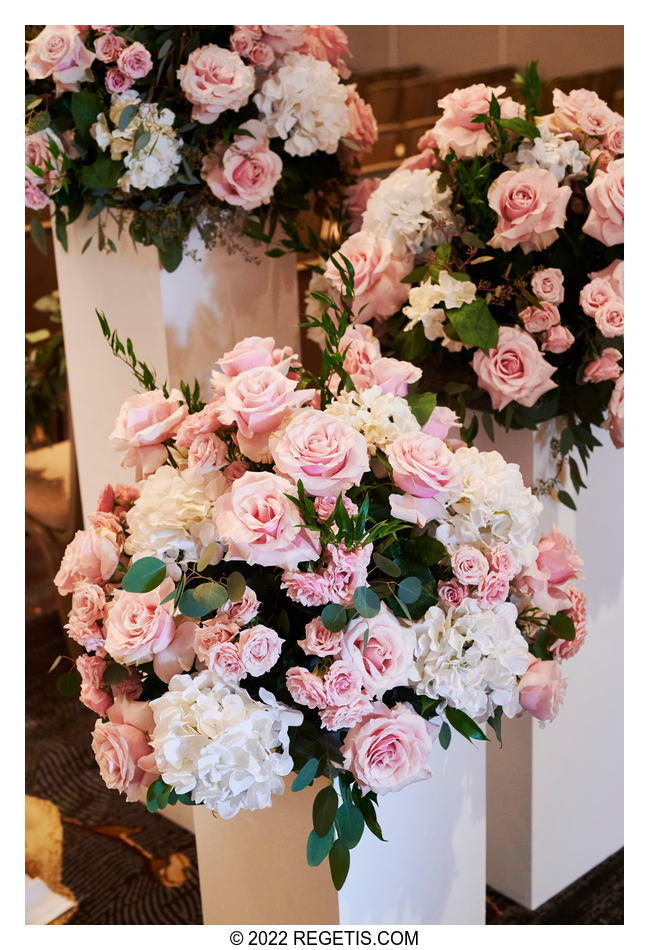 Nisha and Varun's Tamil-Marati Wedding at Ritz Carlton, Tysons Corner, Virginia
NIKON Z 6
Shutter Speed Value : 1/125
Aperture Value : 4.0
ISO : 4000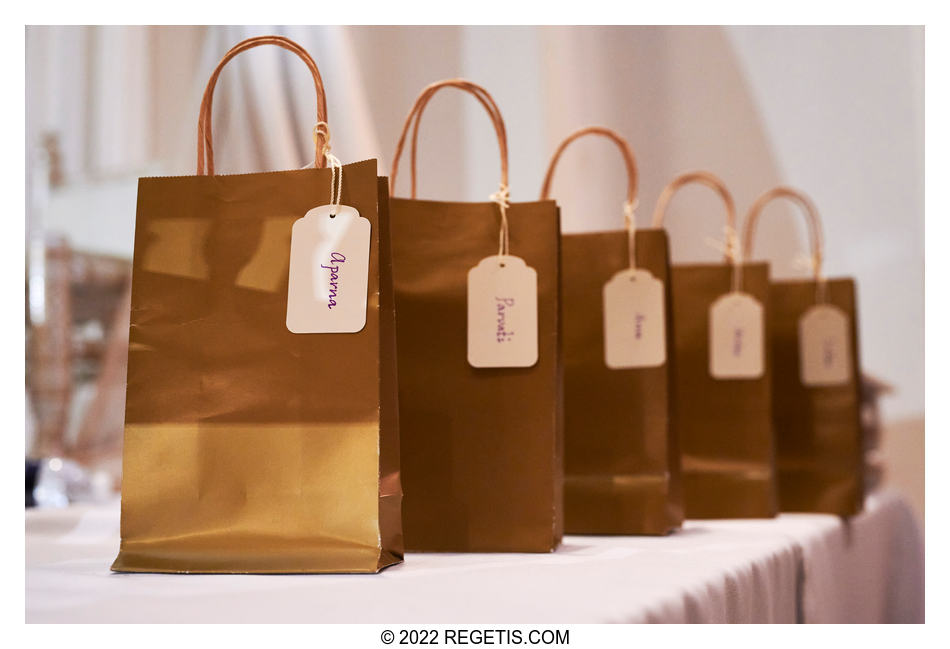 Nisha and Varun's Tamil-Marati Wedding at Ritz Carlton, Tysons Corner, Virginia
NIKON Z 6
Shutter Speed Value : 1/320
Aperture Value : 4.0
ISO : 4000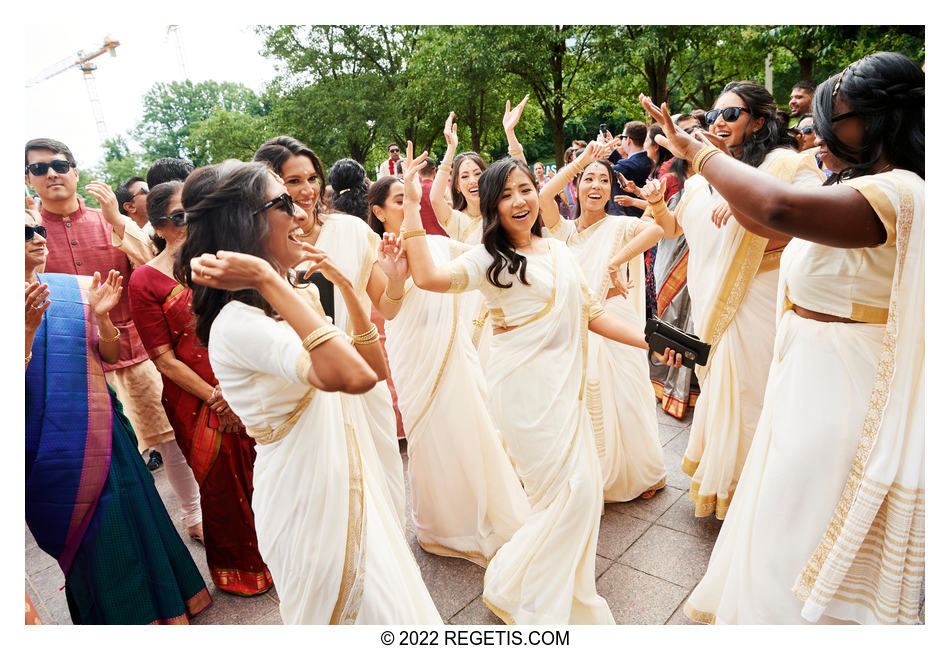 Nisha and Varun's Tamil-Marati Wedding at Ritz Carlton, Tysons Corner, Virginia
NIKON D5
Shutter Speed Value : 1/500
Aperture Value : 5.6
ISO : 640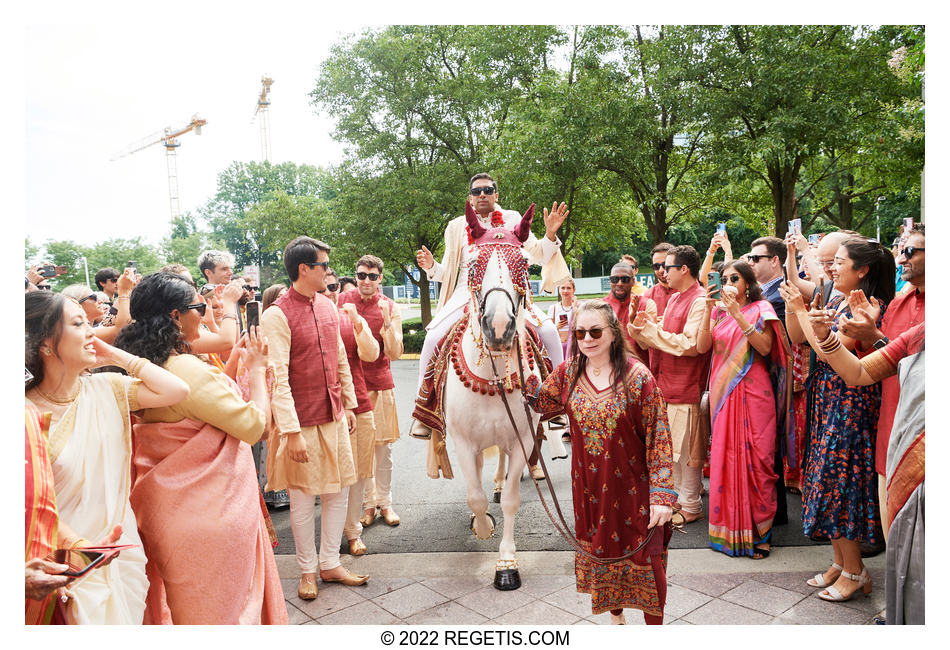 Nisha and Varun's Tamil-Marati Wedding at Ritz Carlton, Tysons Corner, Virginia
NIKON D5
Shutter Speed Value : 1/640
Aperture Value : 5.6
ISO : 640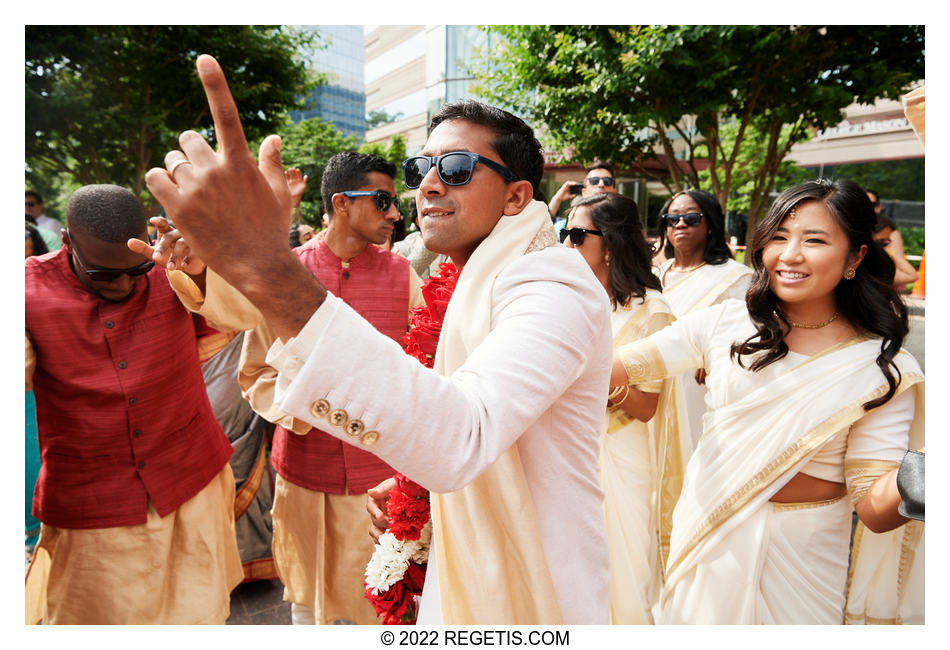 Nisha and Varun's Tamil-Marati Wedding at Ritz Carlton, Tysons Corner, Virginia
NIKON D5
Shutter Speed Value : 1/1250
Aperture Value : 5.6
ISO : 640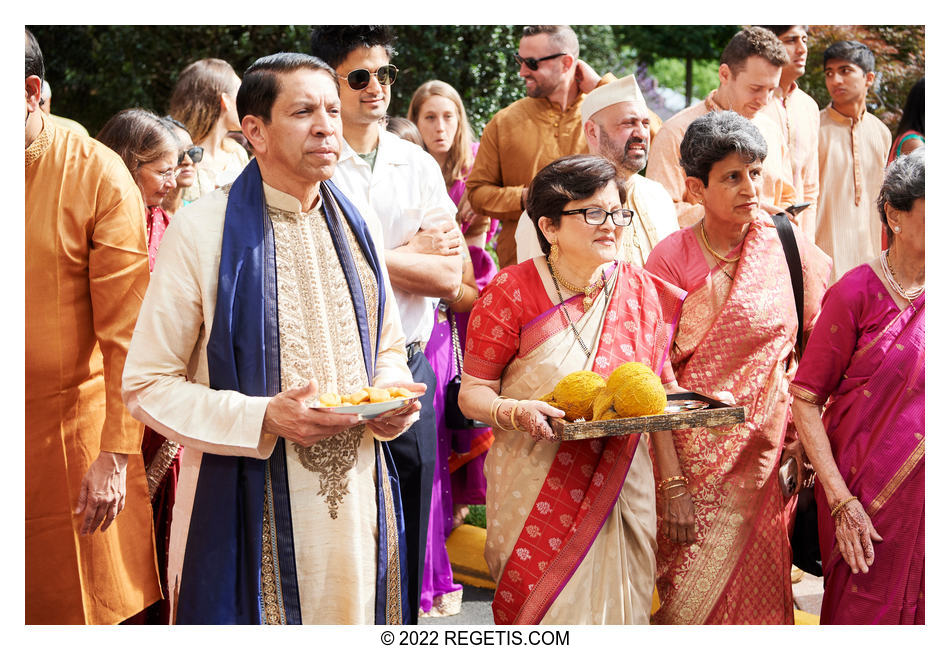 Nisha and Varun's Tamil-Marati Wedding at Ritz Carlton, Tysons Corner, Virginia
NIKON D5
Shutter Speed Value : 1/1000
Aperture Value : 5.6
ISO : 640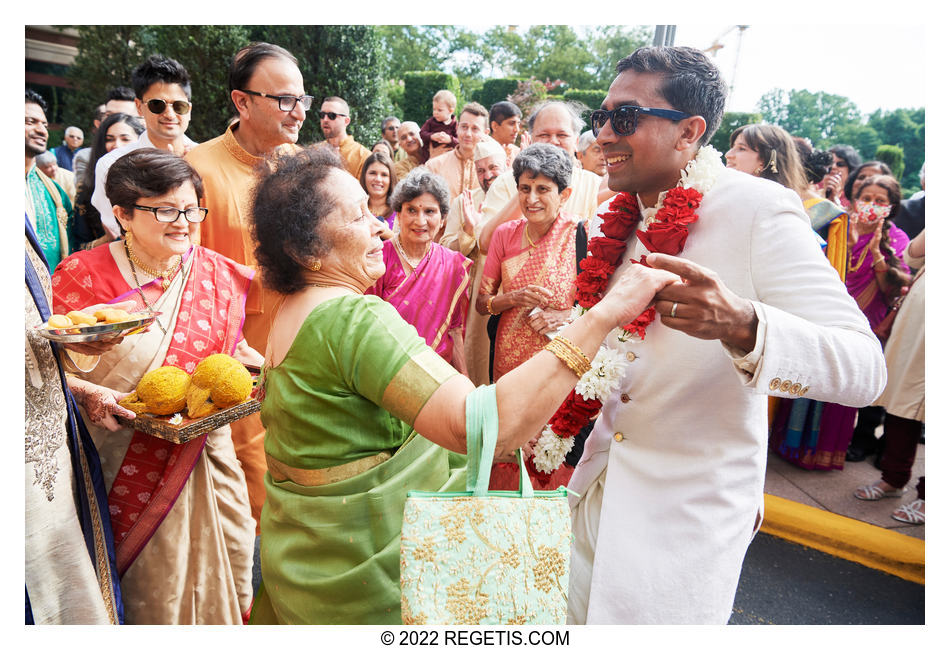 Nisha and Varun's Tamil-Marati Wedding at Ritz Carlton, Tysons Corner, Virginia
NIKON D5
Shutter Speed Value : 1/800
Aperture Value : 5.6
ISO : 640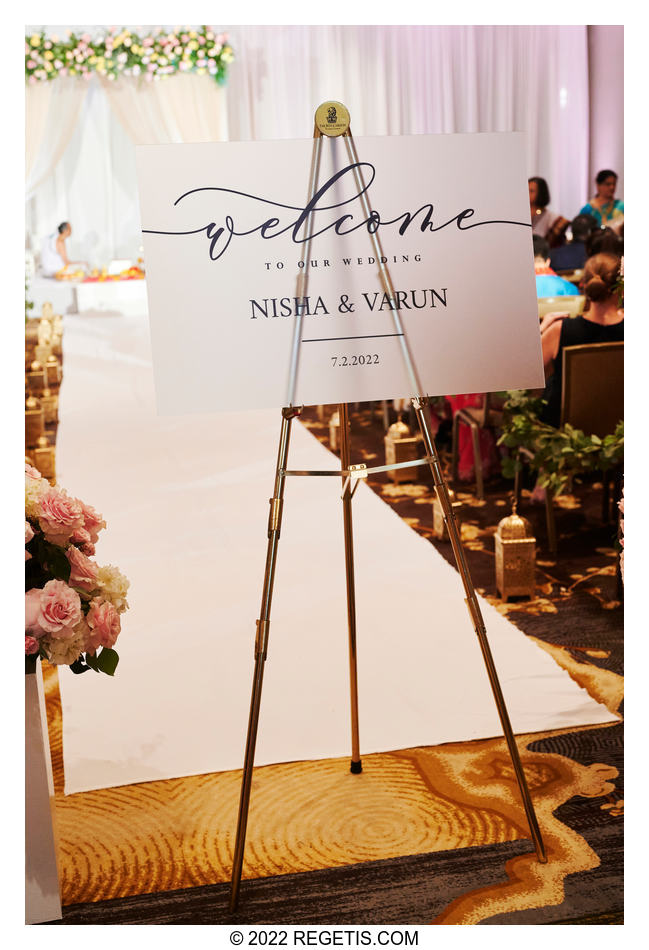 Nisha and Varun's Tamil-Marati Wedding at Ritz Carlton, Tysons Corner, Virginia
NIKON Z 6
Shutter Speed Value : 1/125
Aperture Value : 4.0
ISO : 4000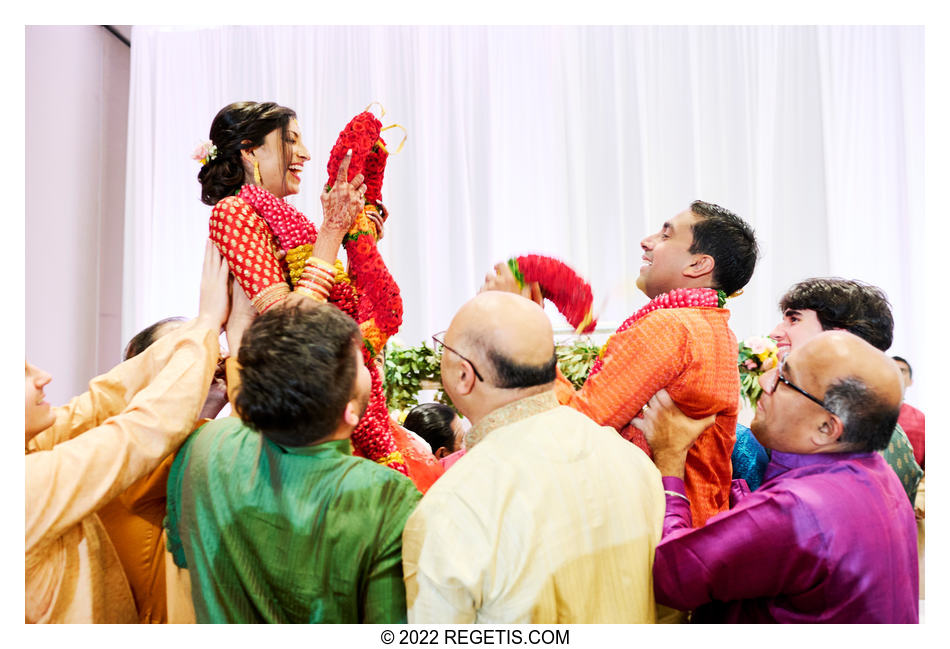 Nisha and Varun's Tamil-Marati Wedding at Ritz Carlton, Tysons Corner, Virginia
NIKON Z 6_2
Shutter Speed Value : 1/60
Aperture Value : 2.8
ISO : 3200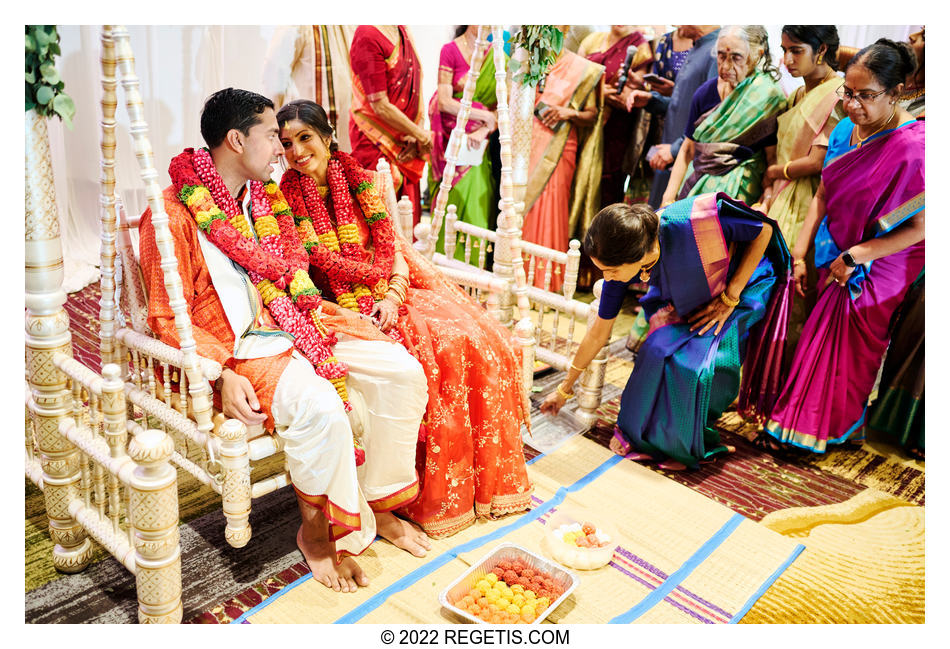 Nisha and Varun's Tamil-Marati Wedding at Ritz Carlton, Tysons Corner, Virginia
NIKON Z 6_2
Shutter Speed Value : 1/60
Aperture Value : 2.2
ISO : 3200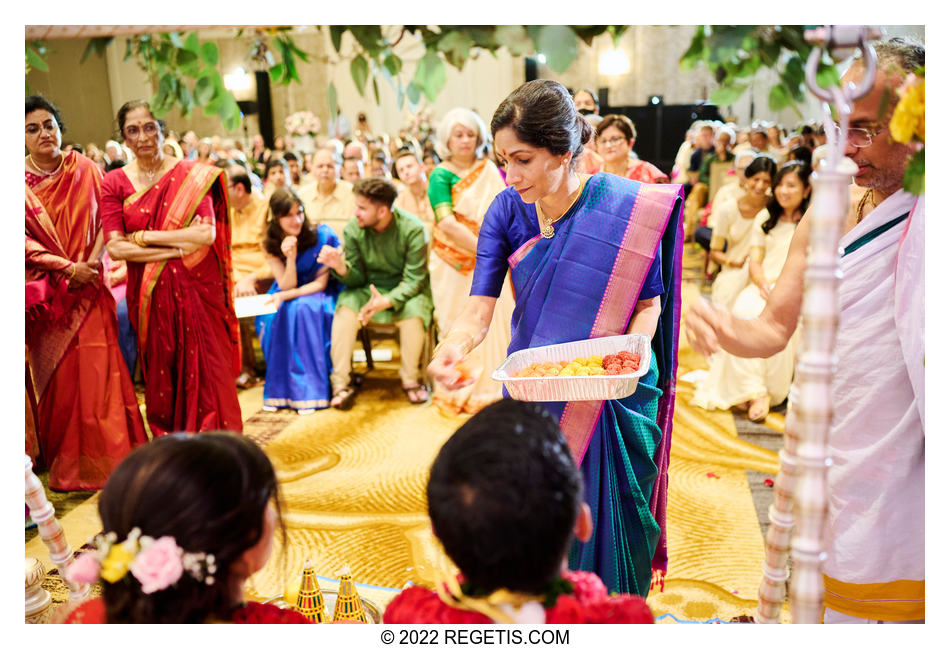 Nisha and Varun's Tamil-Marati Wedding at Ritz Carlton, Tysons Corner, Virginia
NIKON Z 6_2
Shutter Speed Value : 1/80
Aperture Value : 2.2
ISO : 3200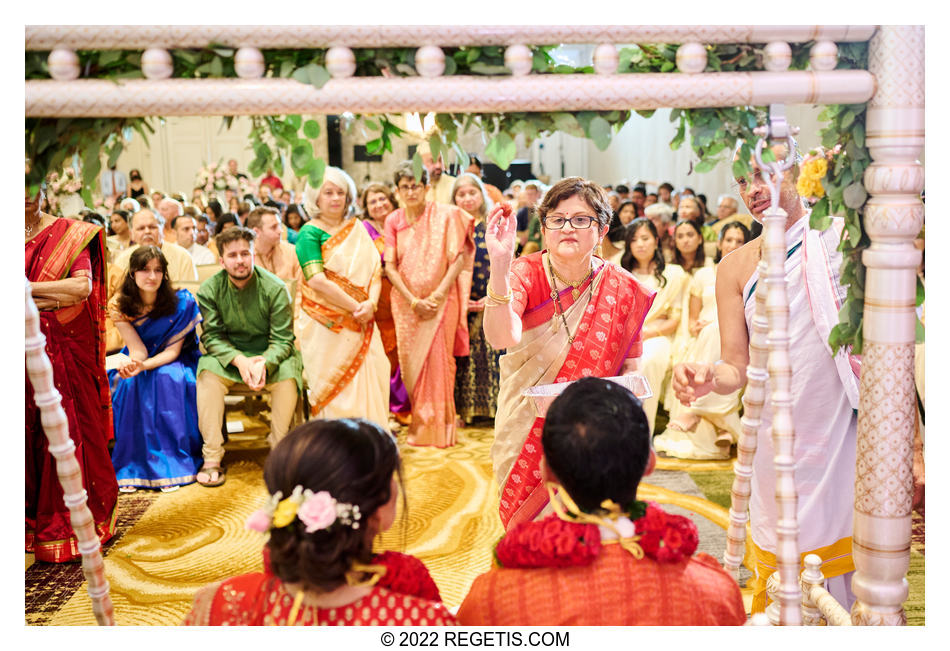 Nisha and Varun's Tamil-Marati Wedding at Ritz Carlton, Tysons Corner, Virginia
NIKON Z 6_2
Shutter Speed Value : 1/80
Aperture Value : 2.2
ISO : 3200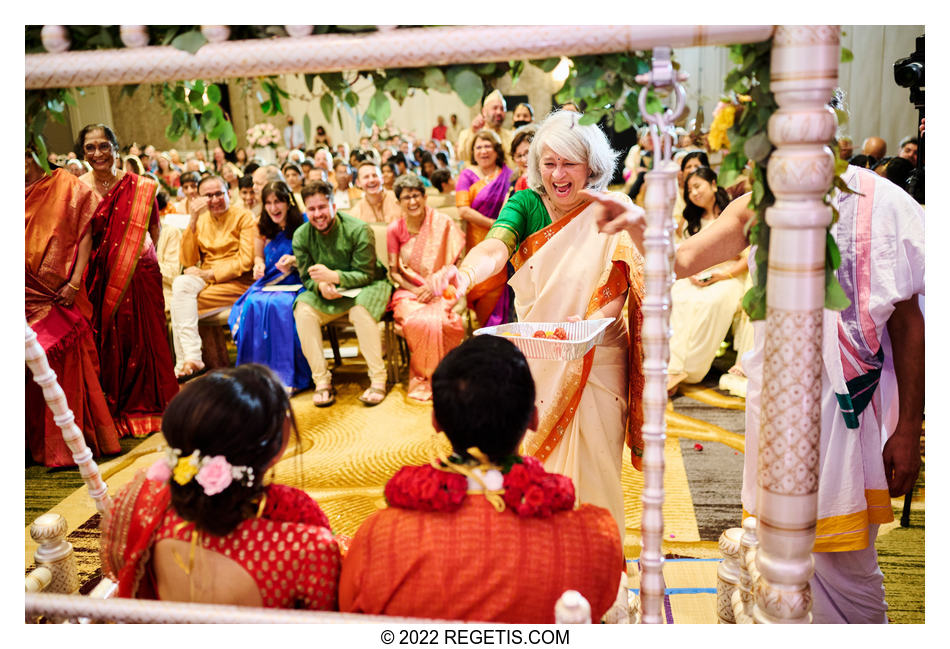 Nisha and Varun's Tamil-Marati Wedding at Ritz Carlton, Tysons Corner, Virginia
NIKON Z 6_2
Shutter Speed Value : 1/100
Aperture Value : 2.2
ISO : 3200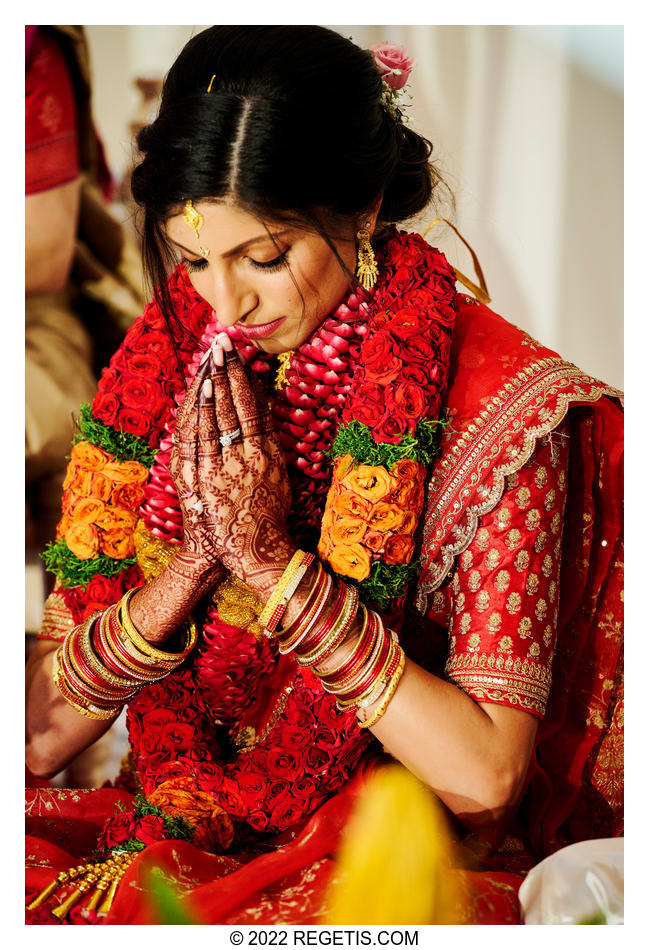 Nisha and Varun's Tamil-Marati Wedding at Ritz Carlton, Tysons Corner, Virginia
NIKON Z 6_2
Shutter Speed Value : 1/100
Aperture Value : 4.0
ISO : 2500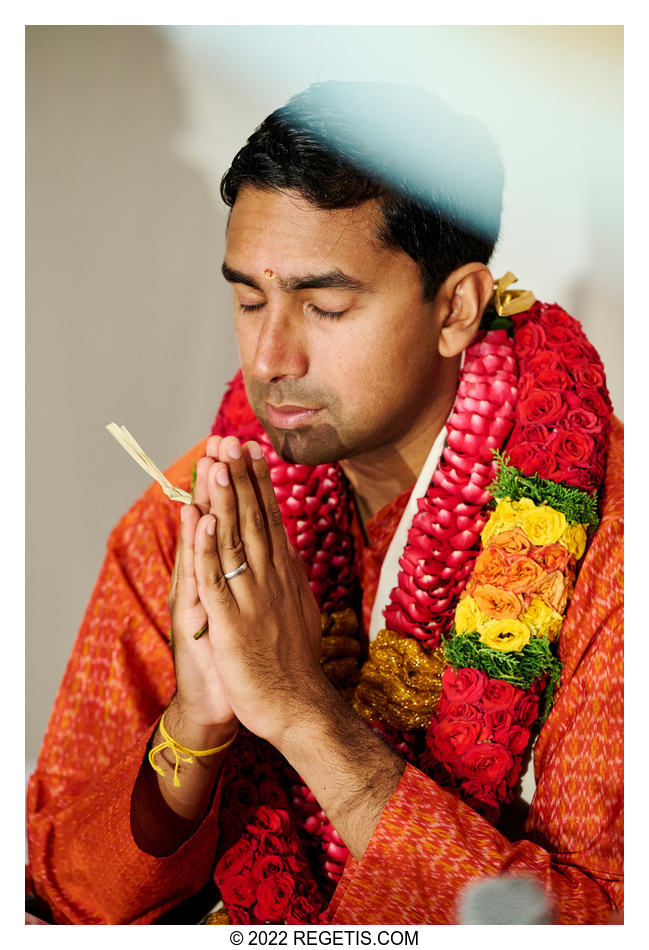 Nisha and Varun's Tamil-Marati Wedding at Ritz Carlton, Tysons Corner, Virginia
NIKON Z 6_2
Shutter Speed Value : 1/100
Aperture Value : 4.0
ISO : 2500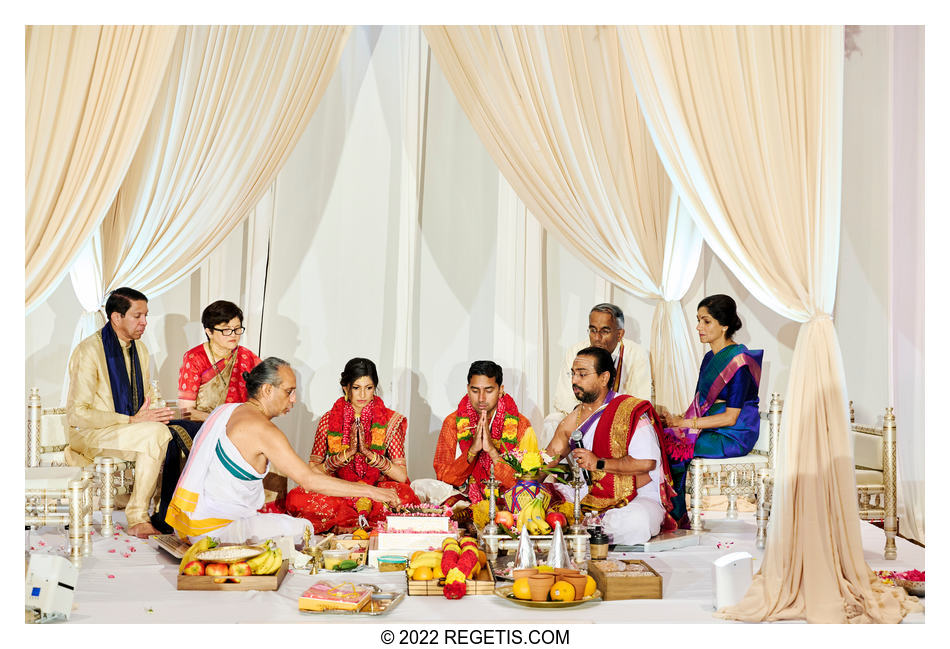 Nisha and Varun's Tamil-Marati Wedding at Ritz Carlton, Tysons Corner, Virginia
NIKON Z 6_2
Shutter Speed Value : 1/100
Aperture Value : 4.0
ISO : 2500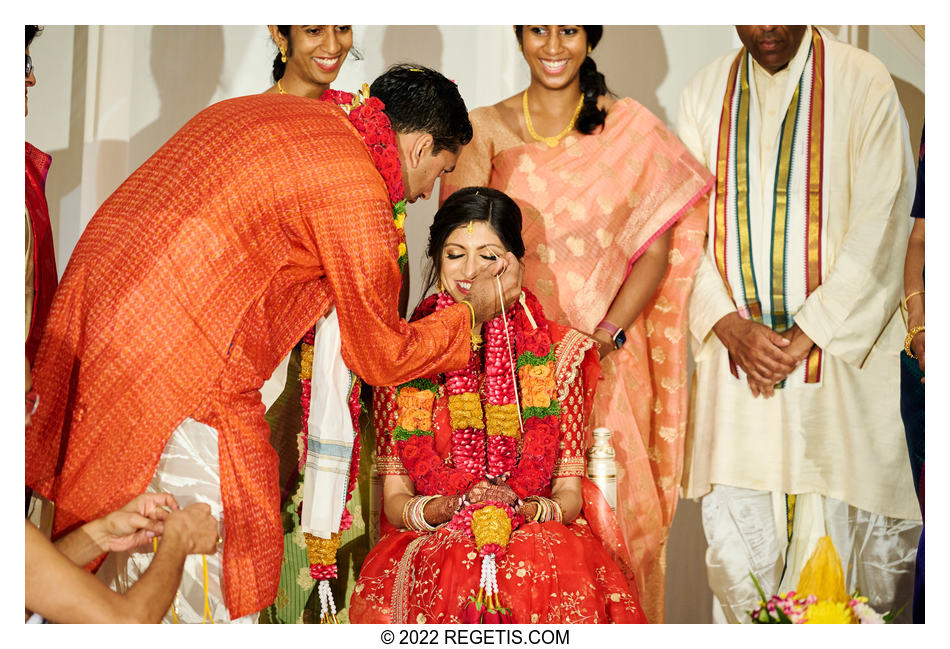 Nisha and Varun's Tamil-Marati Wedding at Ritz Carlton, Tysons Corner, Virginia
NIKON Z 6_2
Shutter Speed Value : 1/100
Aperture Value : 3.5
ISO : 2500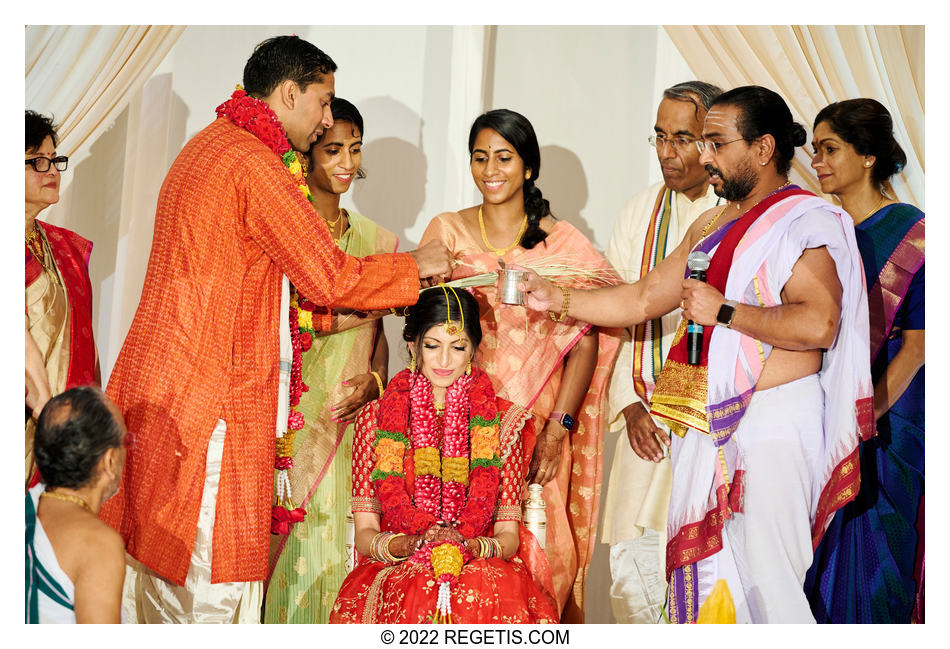 Nisha and Varun's Tamil-Marati Wedding at Ritz Carlton, Tysons Corner, Virginia
NIKON Z 6_2
Shutter Speed Value : 1/100
Aperture Value : 3.5
ISO : 2500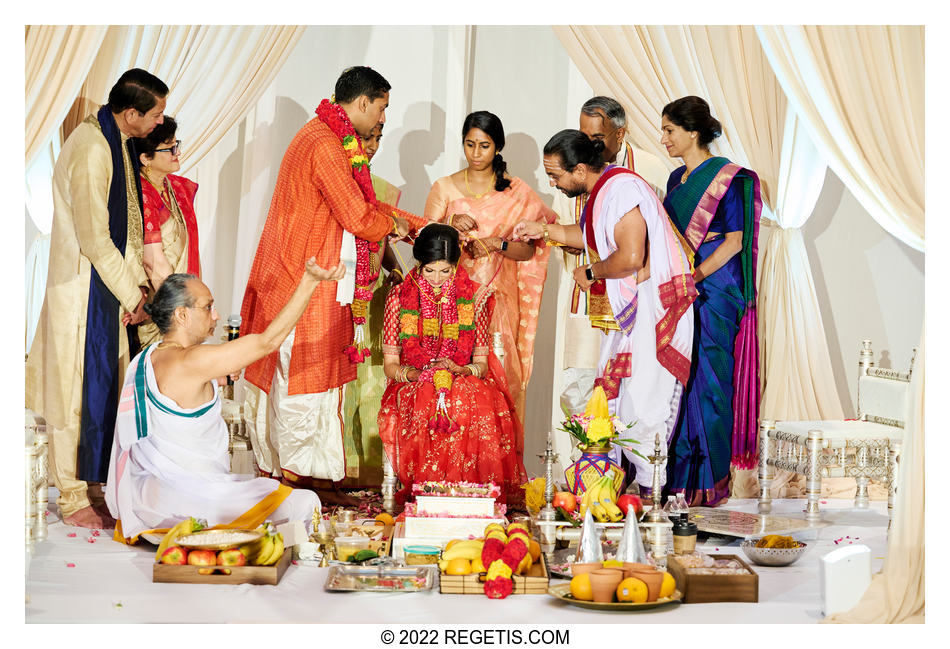 Nisha and Varun's Tamil-Marati Wedding at Ritz Carlton, Tysons Corner, Virginia
NIKON Z 6_2
Shutter Speed Value : 1/125
Aperture Value : 3.5
ISO : 2500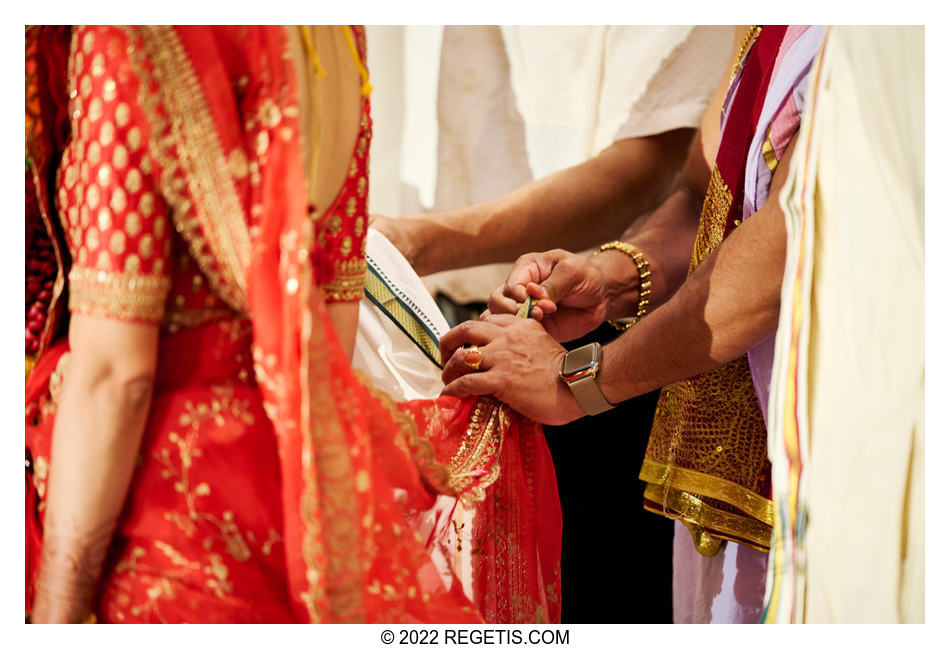 Nisha and Varun's Tamil-Marati Wedding at Ritz Carlton, Tysons Corner, Virginia
NIKON Z 6_2
Shutter Speed Value : 1/80
Aperture Value : 2.8
ISO : 2500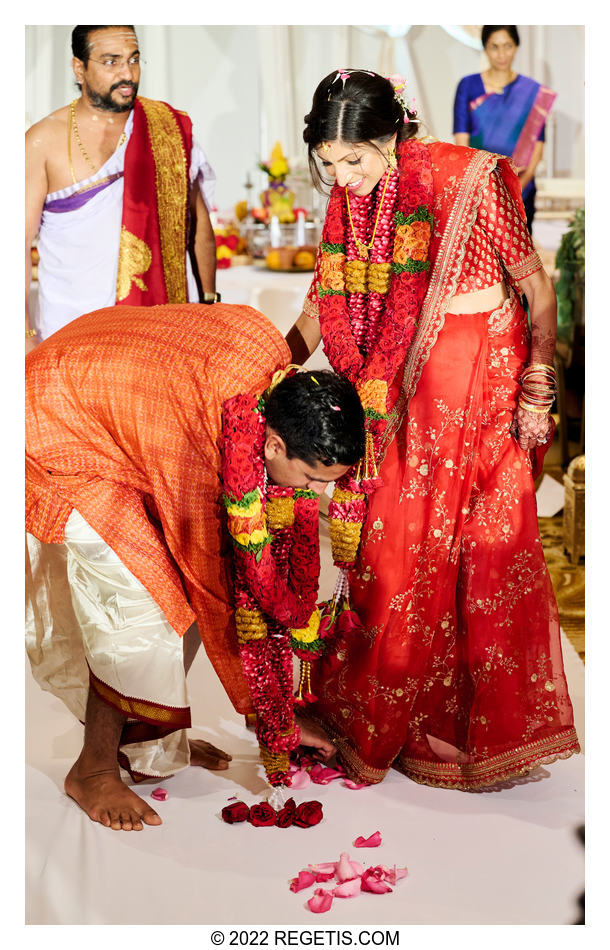 Nisha and Varun's Tamil-Marati Wedding at Ritz Carlton, Tysons Corner, Virginia
NIKON Z 6_2
Shutter Speed Value : 1/100
Aperture Value : 4.0
ISO : 2500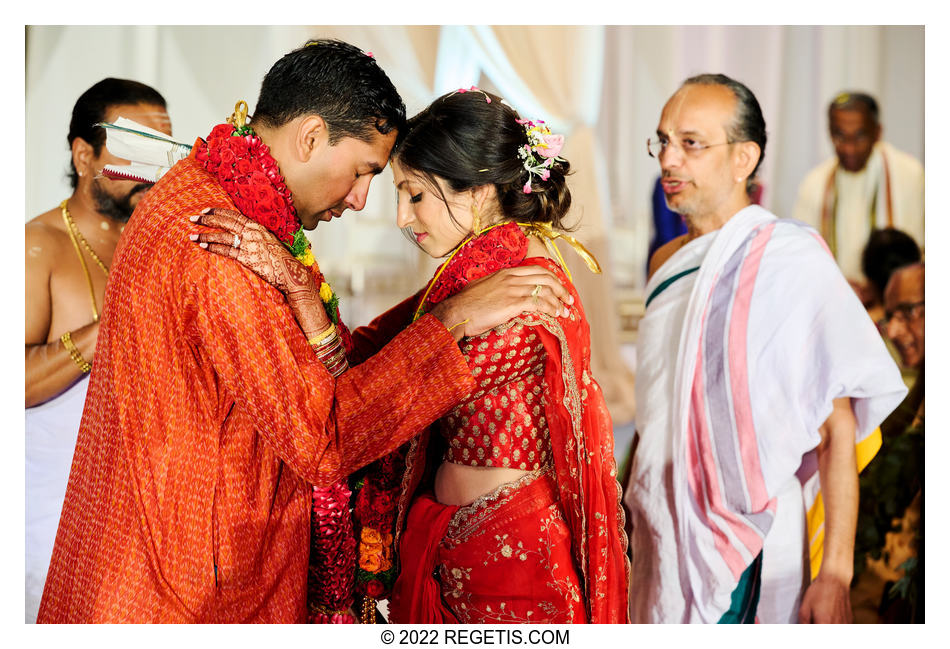 Nisha and Varun's Tamil-Marati Wedding at Ritz Carlton, Tysons Corner, Virginia
NIKON Z 6_2
Shutter Speed Value : 1/125
Aperture Value : 4.0
ISO : 2500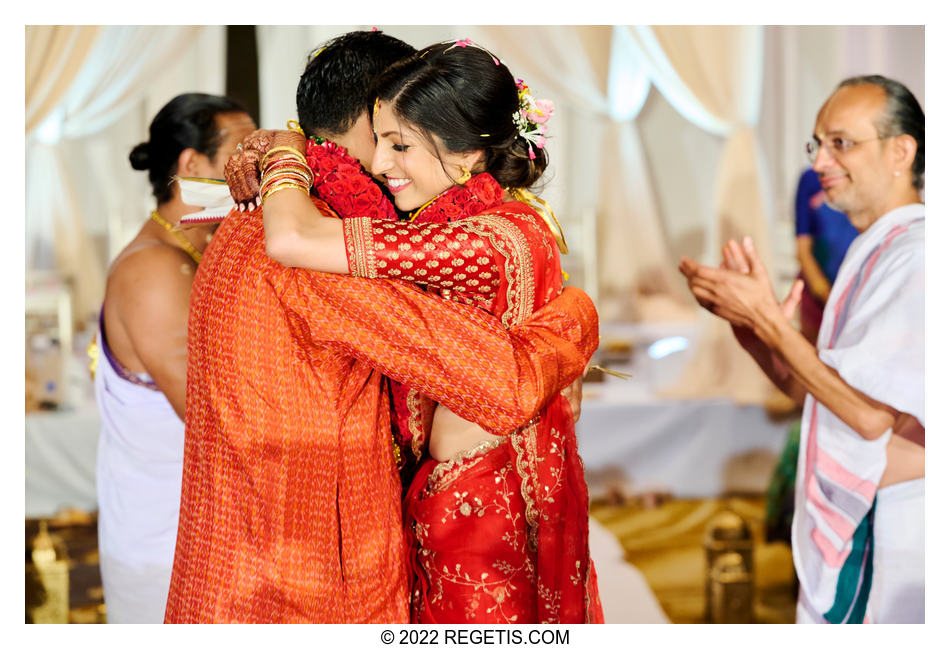 Nisha and Varun's Tamil-Marati Wedding at Ritz Carlton, Tysons Corner, Virginia
NIKON Z 6_2
Shutter Speed Value : 1/125
Aperture Value : 4.0
ISO : 2500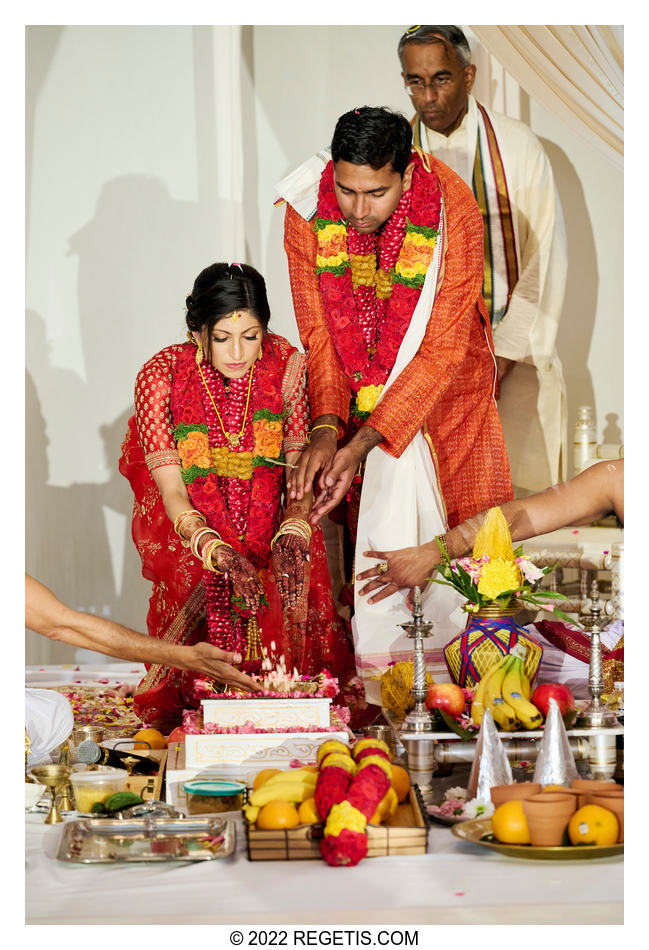 Nisha and Varun's Tamil-Marati Wedding at Ritz Carlton, Tysons Corner, Virginia
NIKON Z 6_2
Shutter Speed Value : 1/125
Aperture Value : 4.0
ISO : 2500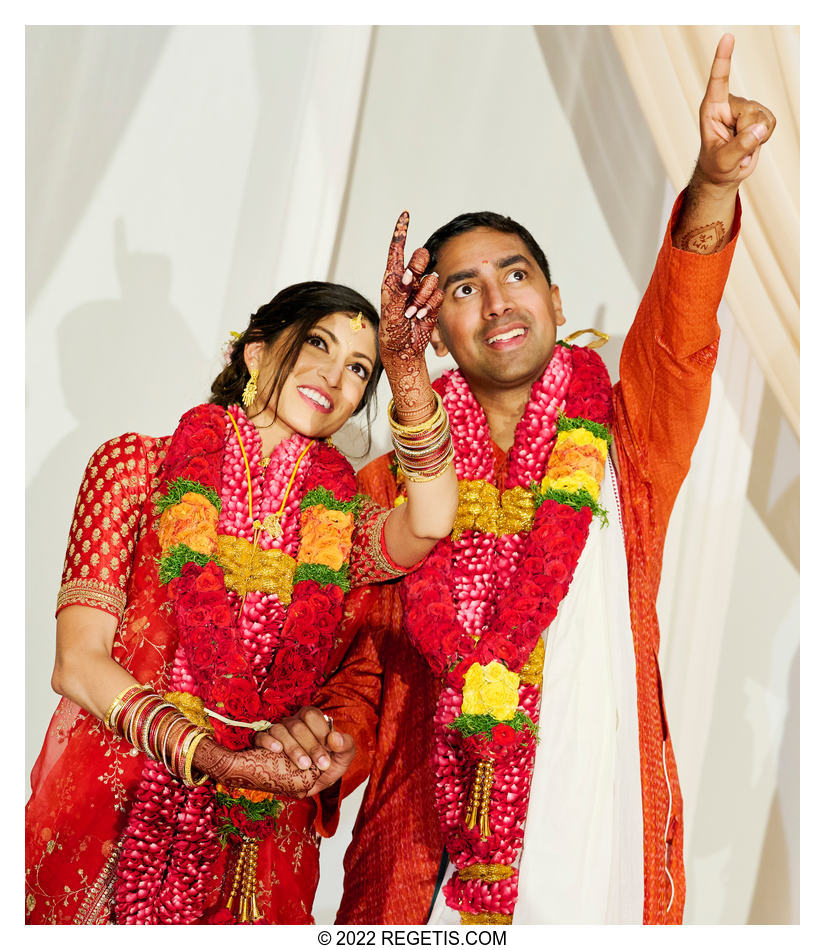 Nisha and Varun's Tamil-Marati Wedding at Ritz Carlton, Tysons Corner, Virginia
NIKON Z 6_2
Shutter Speed Value : 1/125
Aperture Value : 4.0
ISO : 2500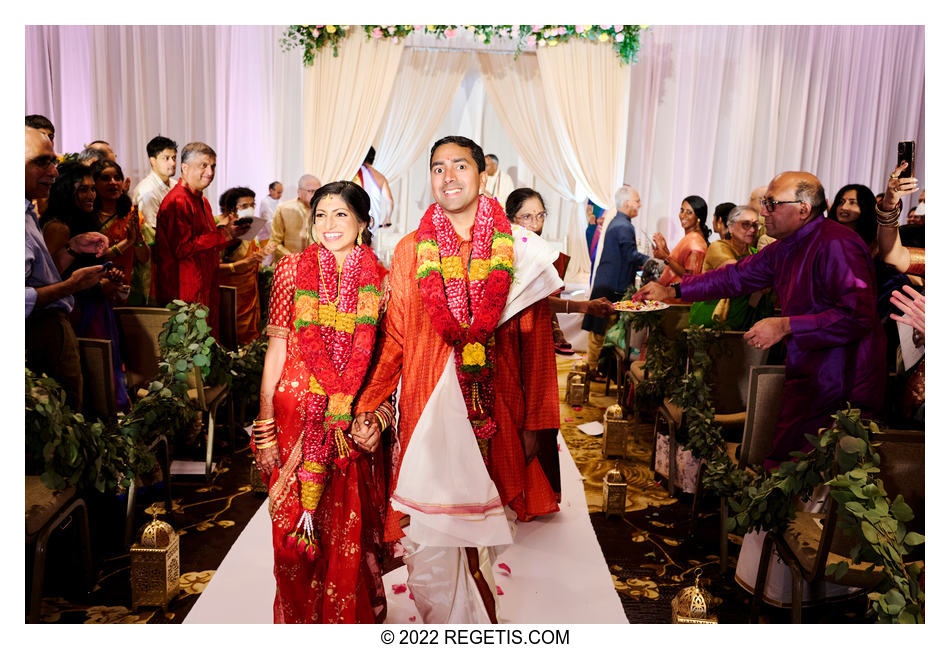 Nisha and Varun's Tamil-Marati Wedding at Ritz Carlton, Tysons Corner, Virginia
NIKON Z 6_2
Shutter Speed Value : 1/125
Aperture Value : 4.0
ISO : 3200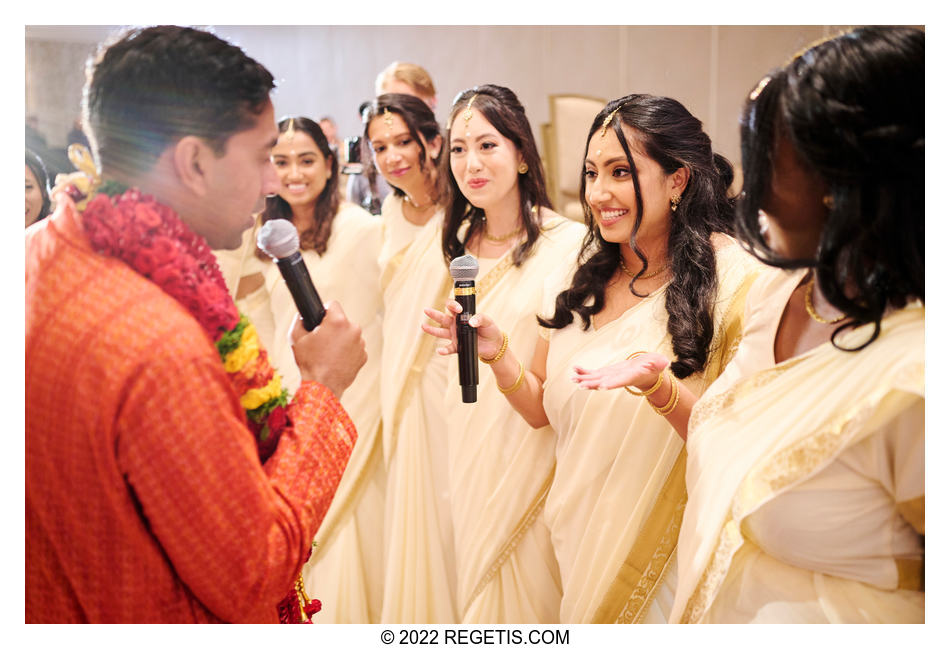 Nisha and Varun's Tamil-Marati Wedding at Ritz Carlton, Tysons Corner, Virginia
NIKON Z 6_2
Shutter Speed Value : 1/100
Aperture Value : 2.0
ISO : 2500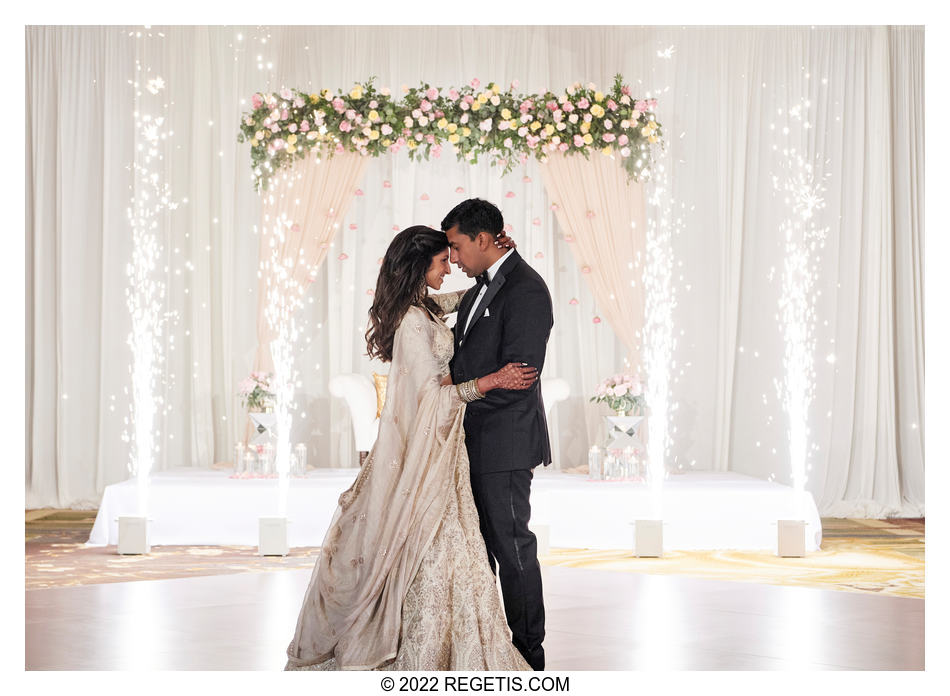 Nisha and Varun's Tamil-Marati Wedding at Ritz Carlton, Tysons Corner, Virginia
NIKON D5
Shutter Speed Value : 1/250
Aperture Value : 5.6
ISO : 3200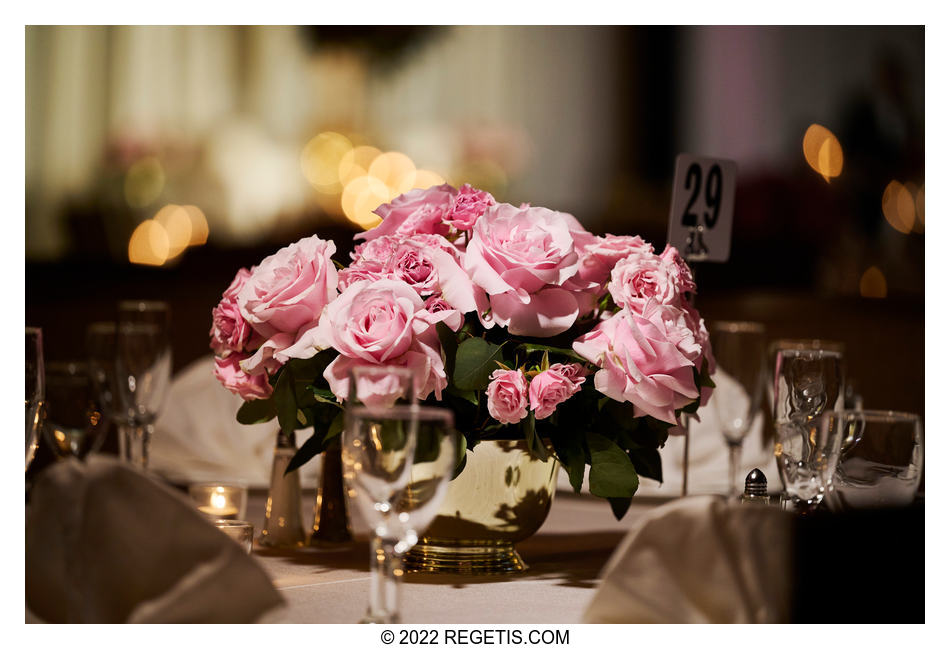 Nisha and Varun's Tamil-Marati Wedding at Ritz Carlton, Tysons Corner, Virginia
NIKON Z 6_2
Shutter Speed Value : 1/160
Aperture Value : 2.8
ISO : 1600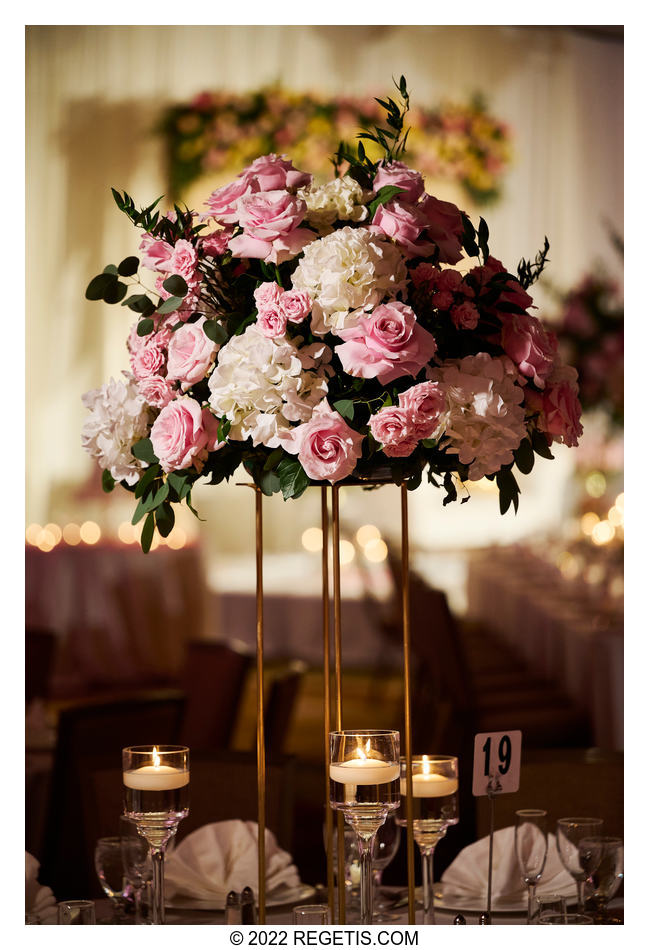 Nisha and Varun's Tamil-Marati Wedding at Ritz Carlton, Tysons Corner, Virginia
NIKON Z 6_2
Shutter Speed Value : 1/100
Aperture Value : 2.8
ISO : 1600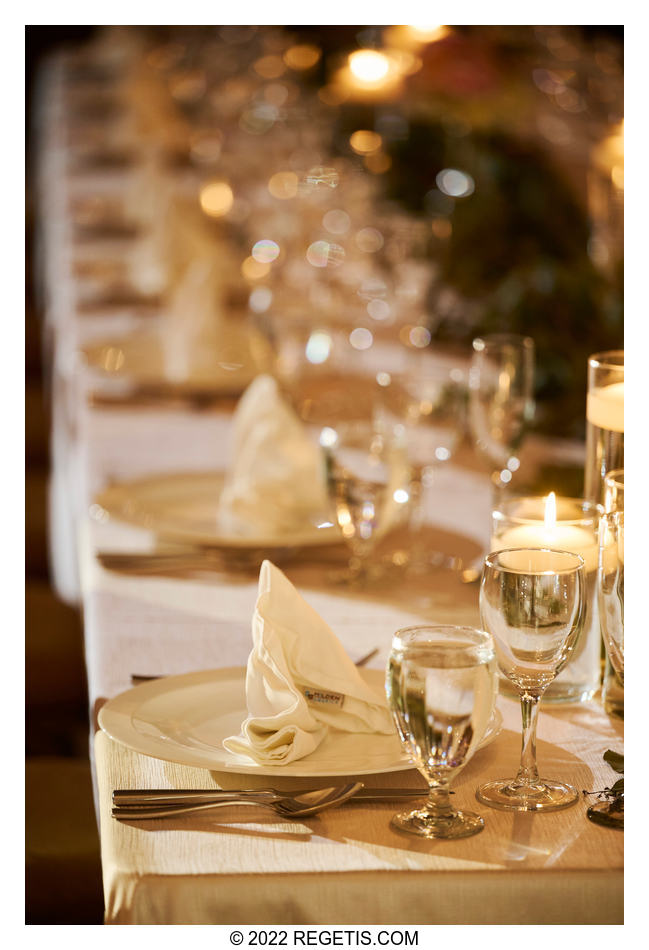 Nisha and Varun's Tamil-Marati Wedding at Ritz Carlton, Tysons Corner, Virginia
NIKON Z 6_2
Shutter Speed Value : 1/60
Aperture Value : 2.8
ISO : 1600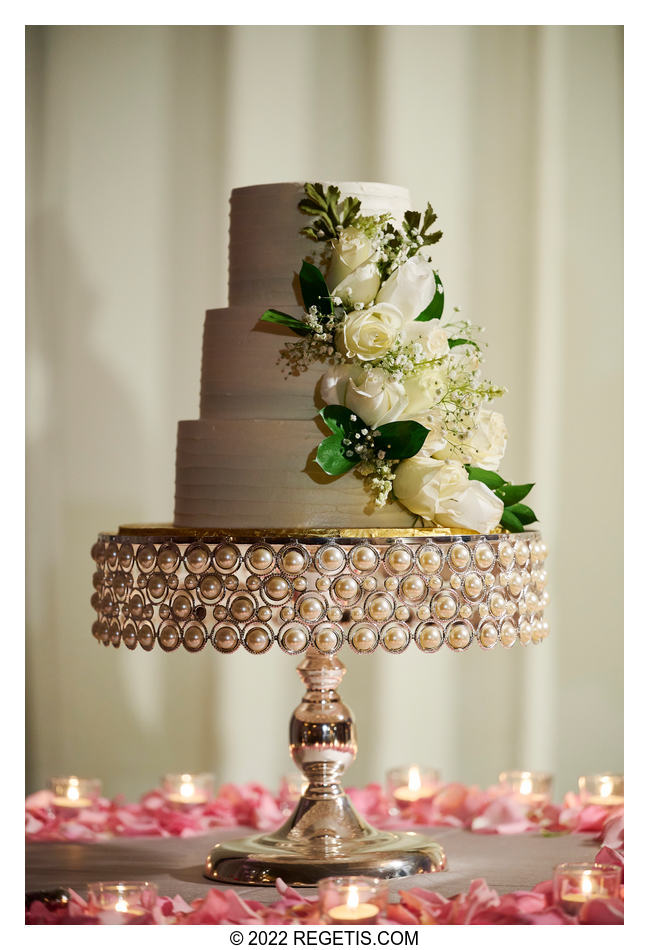 Nisha and Varun's Tamil-Marati Wedding at Ritz Carlton, Tysons Corner, Virginia
NIKON Z 6_2
Shutter Speed Value : 1/125
Aperture Value : 2.8
ISO : 1600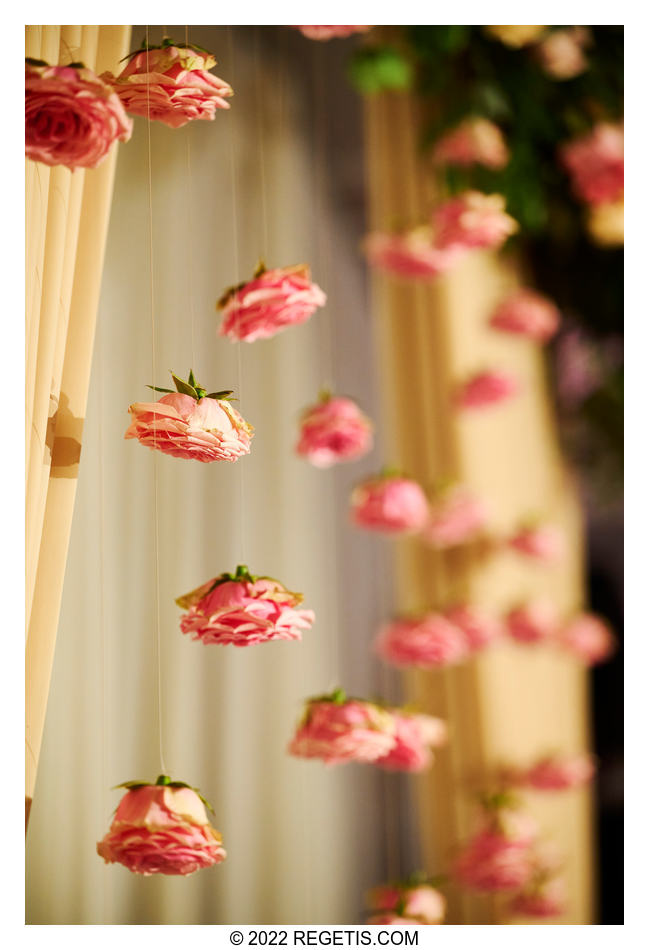 Nisha and Varun's Tamil-Marati Wedding at Ritz Carlton, Tysons Corner, Virginia
NIKON Z 6_2
Shutter Speed Value : 1/125
Aperture Value : 3.2
ISO : 1600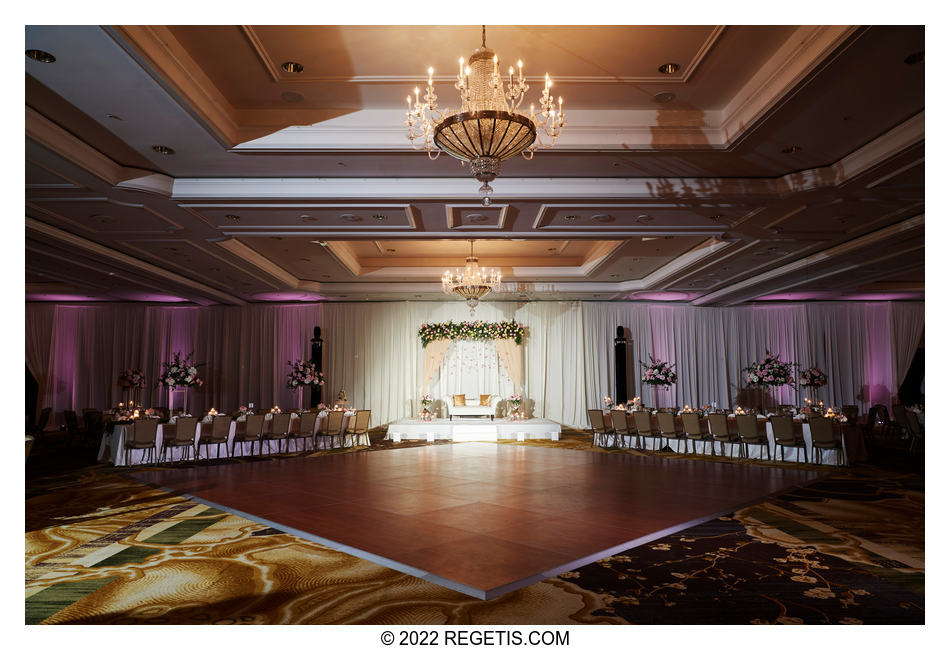 Nisha and Varun's Tamil-Marati Wedding at Ritz Carlton, Tysons Corner, Virginia
NIKON D5
Shutter Speed Value : 0.6
Aperture Value : 8.0
ISO : 200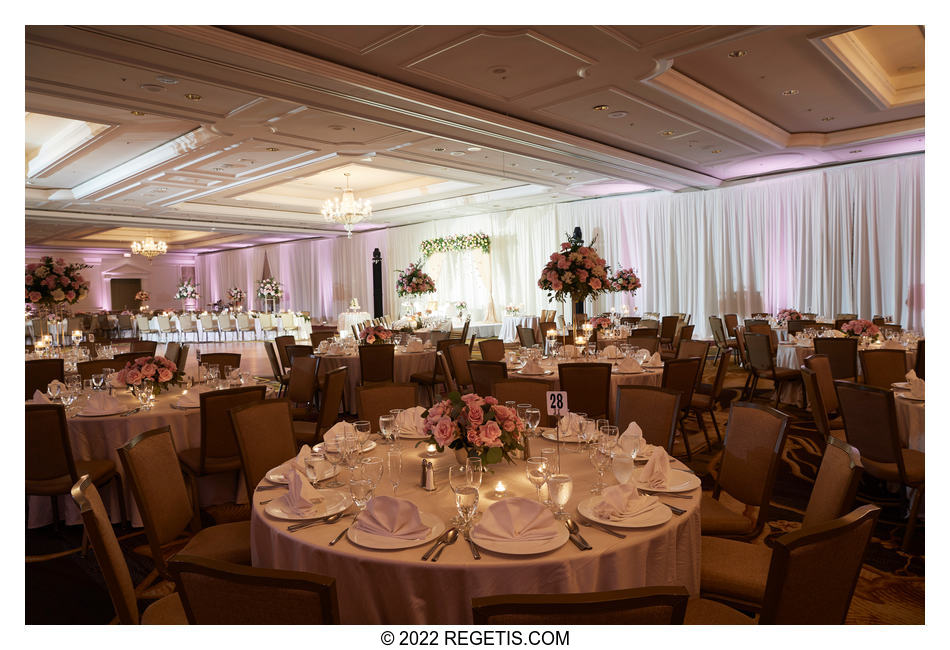 Nisha and Varun's Tamil-Marati Wedding at Ritz Carlton, Tysons Corner, Virginia
NIKON D5
Shutter Speed Value : 2.5
Aperture Value : 8.0
ISO : 200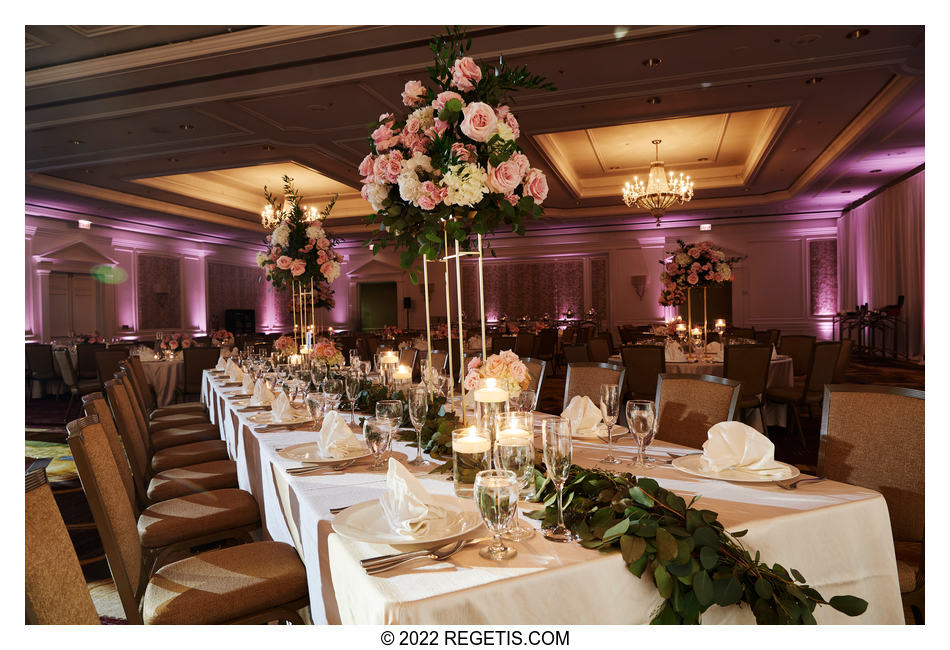 Nisha and Varun's Tamil-Marati Wedding at Ritz Carlton, Tysons Corner, Virginia
NIKON D5
Shutter Speed Value : 1.3
Aperture Value : 8.0
ISO : 200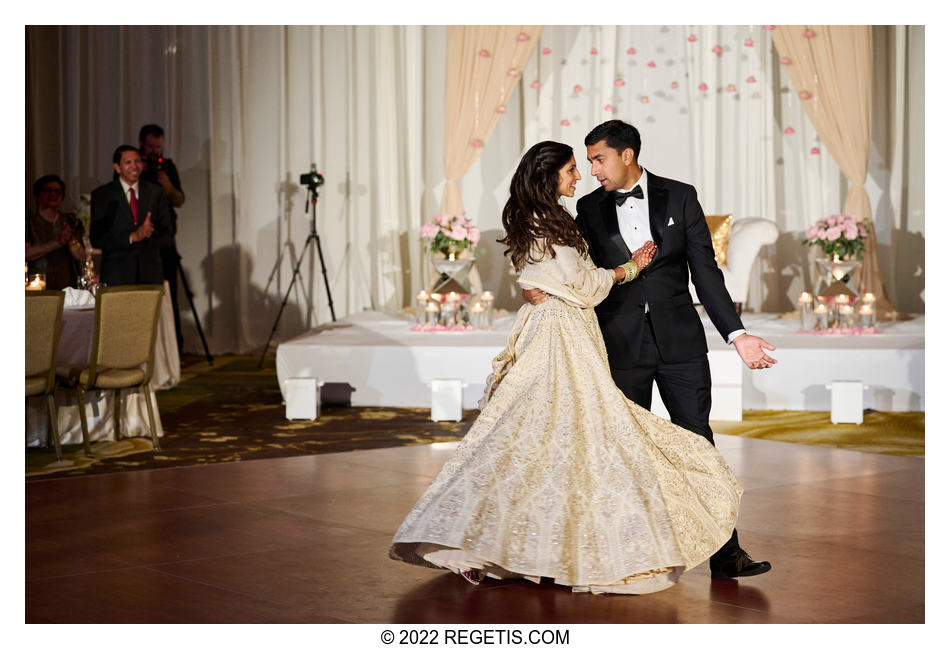 Nisha and Varun's Tamil-Marati Wedding at Ritz Carlton, Tysons Corner, Virginia
NIKON Z 6_2
Shutter Speed Value : 1/200
Aperture Value : 4.0
ISO : 3200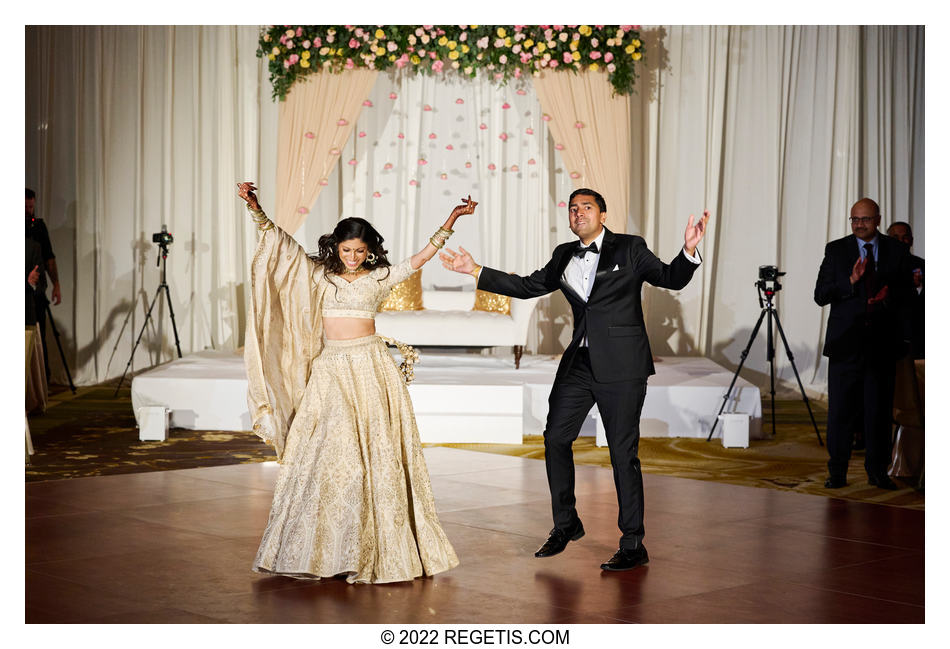 Nisha and Varun's Tamil-Marati Wedding at Ritz Carlton, Tysons Corner, Virginia
NIKON Z 6_2
Shutter Speed Value : 1/200
Aperture Value : 4.0
ISO : 3200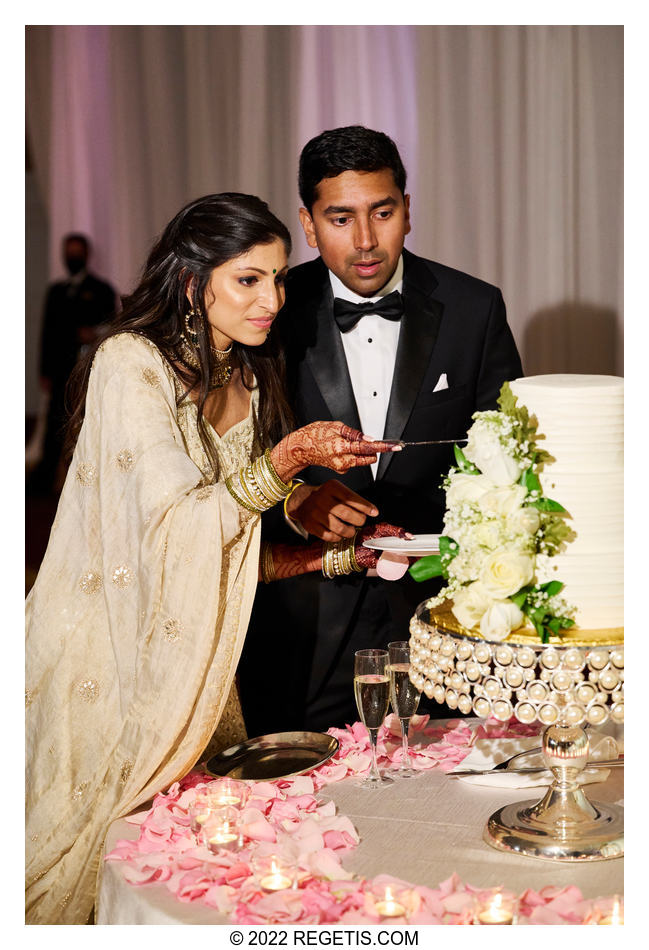 Nisha and Varun's Tamil-Marati Wedding at Ritz Carlton, Tysons Corner, Virginia
NIKON Z 6_2
Shutter Speed Value : 1/100
Aperture Value : 4.0
ISO : 3200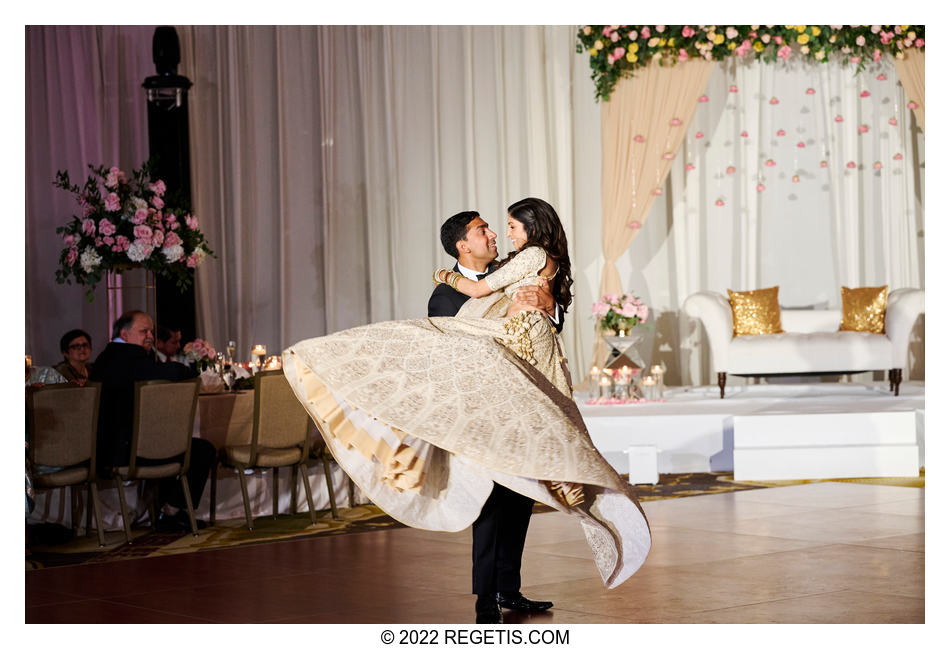 Nisha and Varun's Tamil-Marati Wedding at Ritz Carlton, Tysons Corner, Virginia
NIKON Z 6_2
Shutter Speed Value : 1/160
Aperture Value : 4.0
ISO : 3200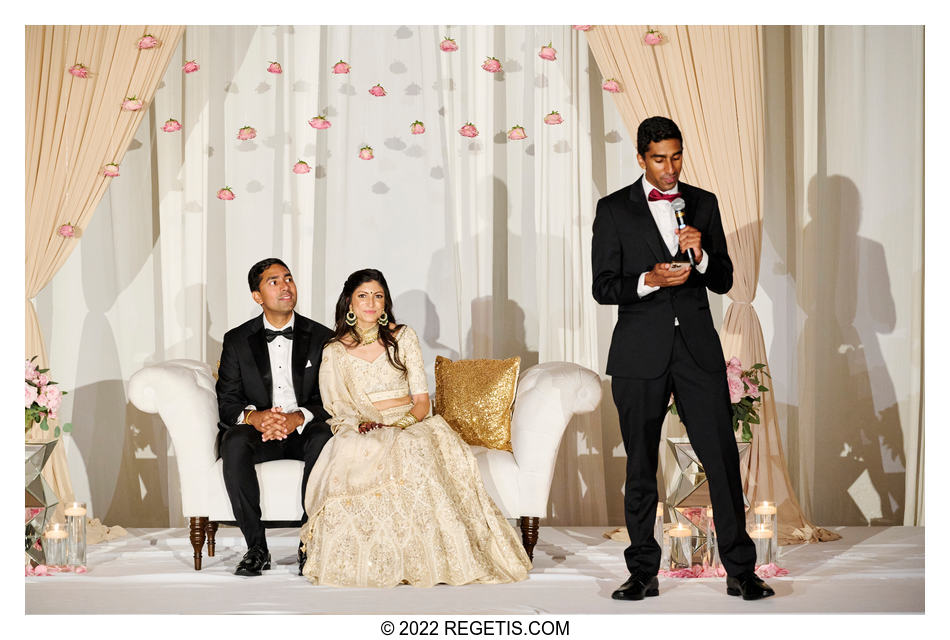 Nisha and Varun's Tamil-Marati Wedding at Ritz Carlton, Tysons Corner, Virginia
NIKON Z 6_2
Shutter Speed Value : 1/200
Aperture Value : 4.0
ISO : 3200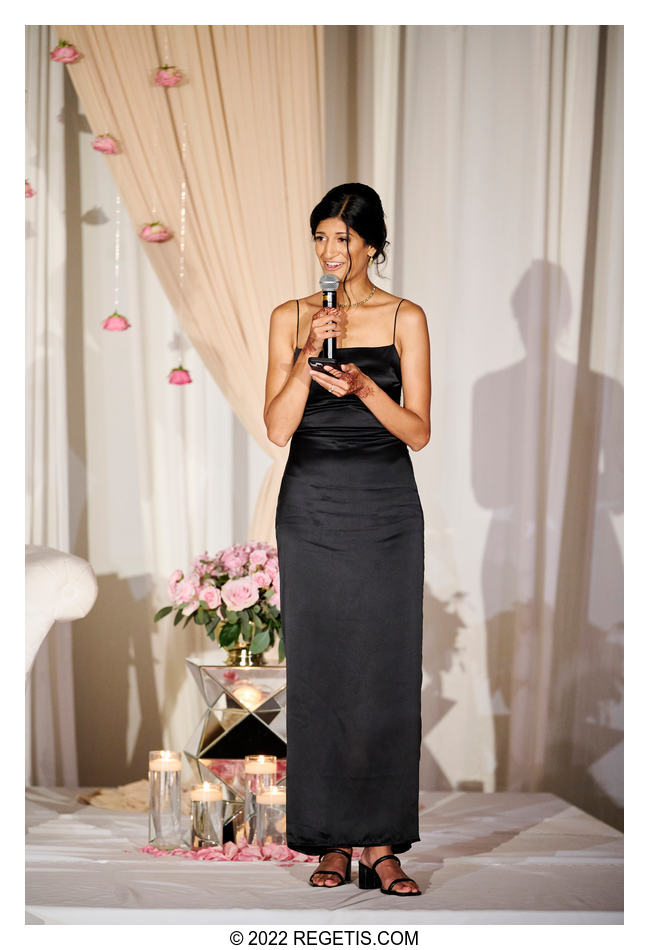 Nisha and Varun's Tamil-Marati Wedding at Ritz Carlton, Tysons Corner, Virginia
NIKON Z 6_2
Shutter Speed Value : 1/200
Aperture Value : 3.2
ISO : 3200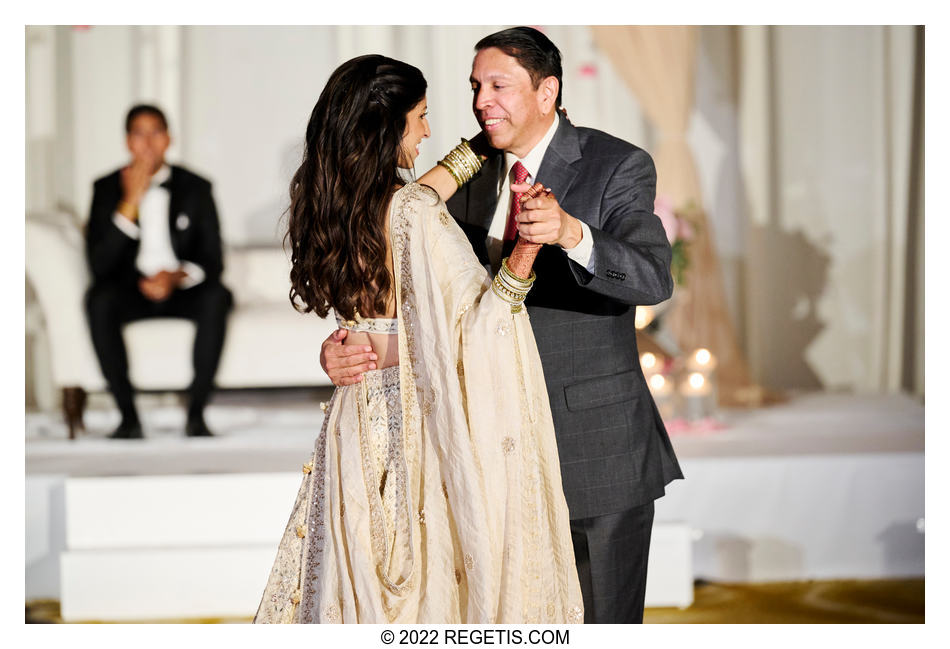 Nisha and Varun's Tamil-Marati Wedding at Ritz Carlton, Tysons Corner, Virginia
NIKON Z 6_2
Shutter Speed Value : 1/160
Aperture Value : 4.0
ISO : 3200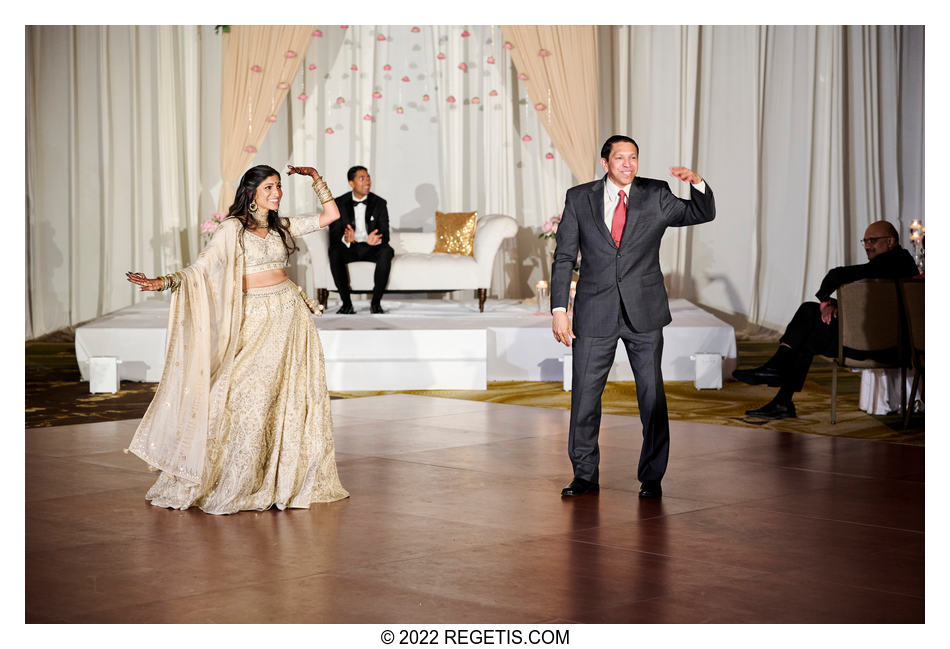 Nisha and Varun's Tamil-Marati Wedding at Ritz Carlton, Tysons Corner, Virginia
NIKON Z 6_2
Shutter Speed Value : 1/160
Aperture Value : 4.0
ISO : 3200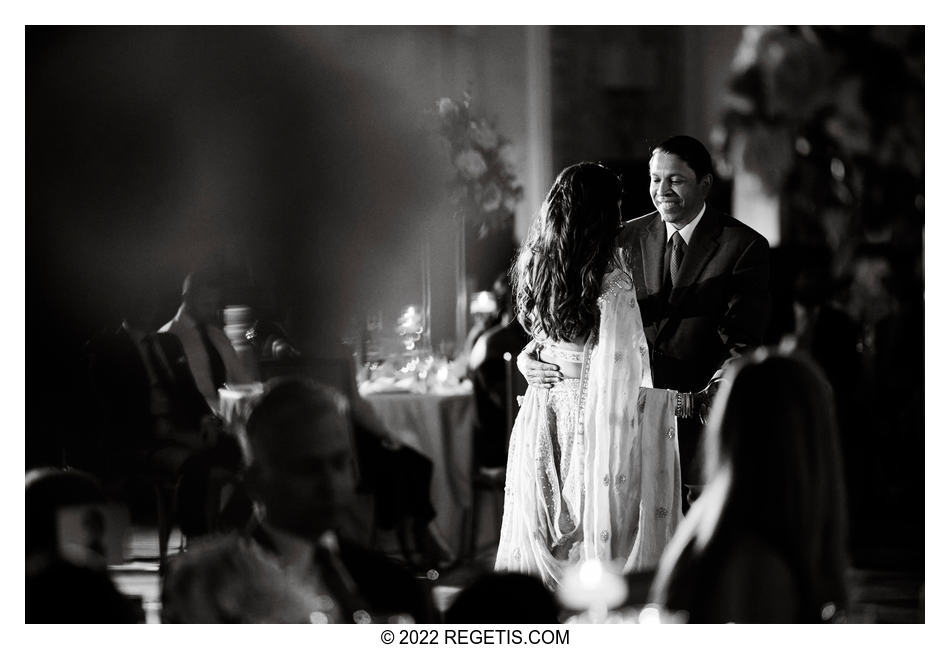 Nisha and Varun's Tamil-Marati Wedding at Ritz Carlton, Tysons Corner, Virginia
NIKON Z 6
Shutter Speed Value : 1/200
Aperture Value : 2.8
ISO : 4500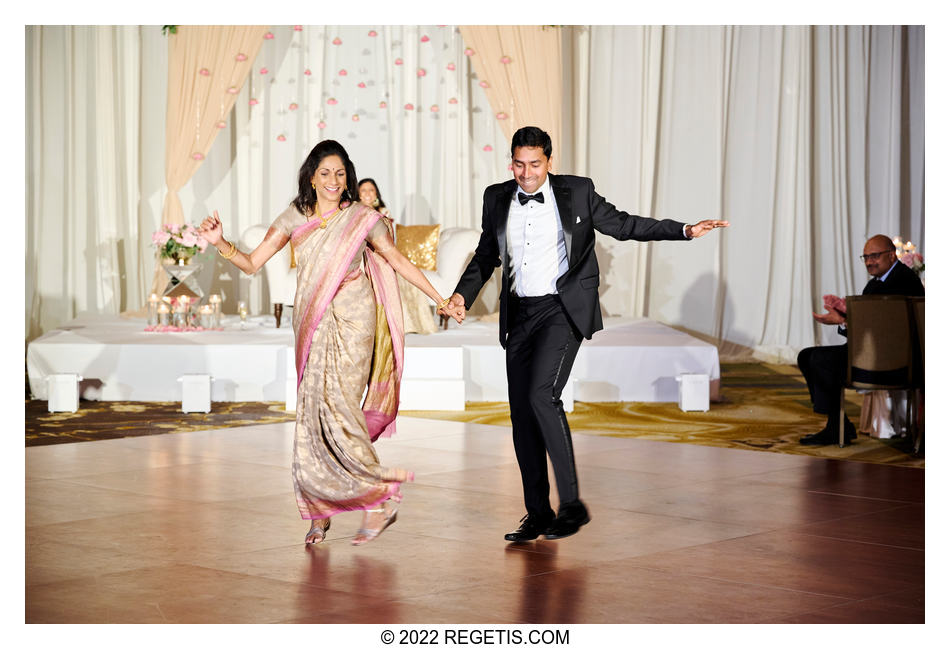 Nisha and Varun's Tamil-Marati Wedding at Ritz Carlton, Tysons Corner, Virginia
NIKON Z 6_2
Shutter Speed Value : 1/100
Aperture Value : 4.0
ISO : 3200
Nisha and Varun's Tamil-Marati Wedding at Ritz Carlton, Tysons Corner, Virginia
NIKON Z 6_2
Shutter Speed Value : 1/125
Aperture Value : 4.0
ISO : 3200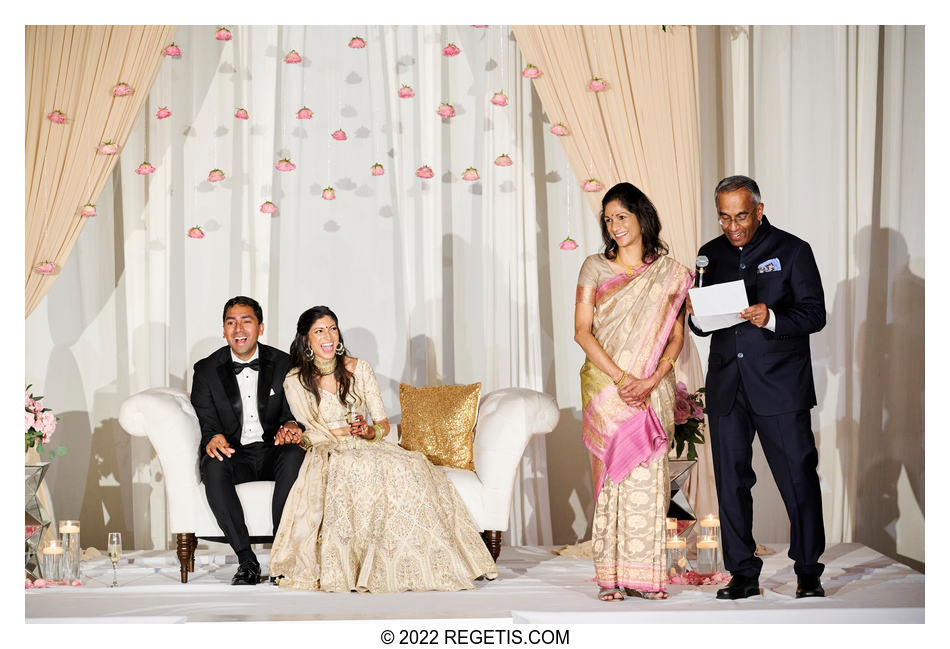 Nisha and Varun's Tamil-Marati Wedding at Ritz Carlton, Tysons Corner, Virginia
NIKON Z 6_2
Shutter Speed Value : 1/125
Aperture Value : 4.0
ISO : 3200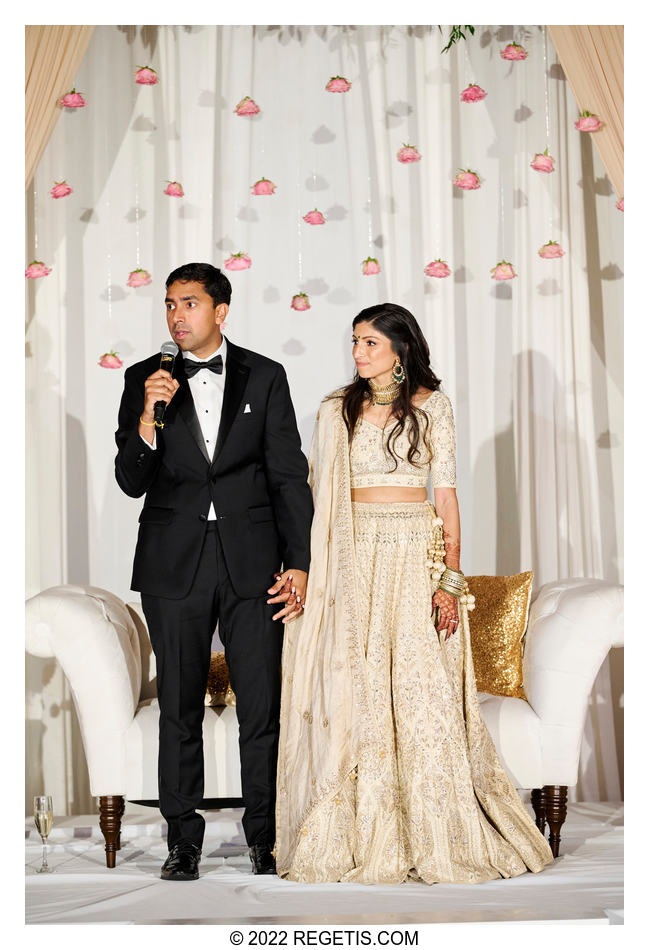 Nisha and Varun's Tamil-Marati Wedding at Ritz Carlton, Tysons Corner, Virginia
NIKON Z 6_2
Shutter Speed Value : 1/125
Aperture Value : 4.0
ISO : 3200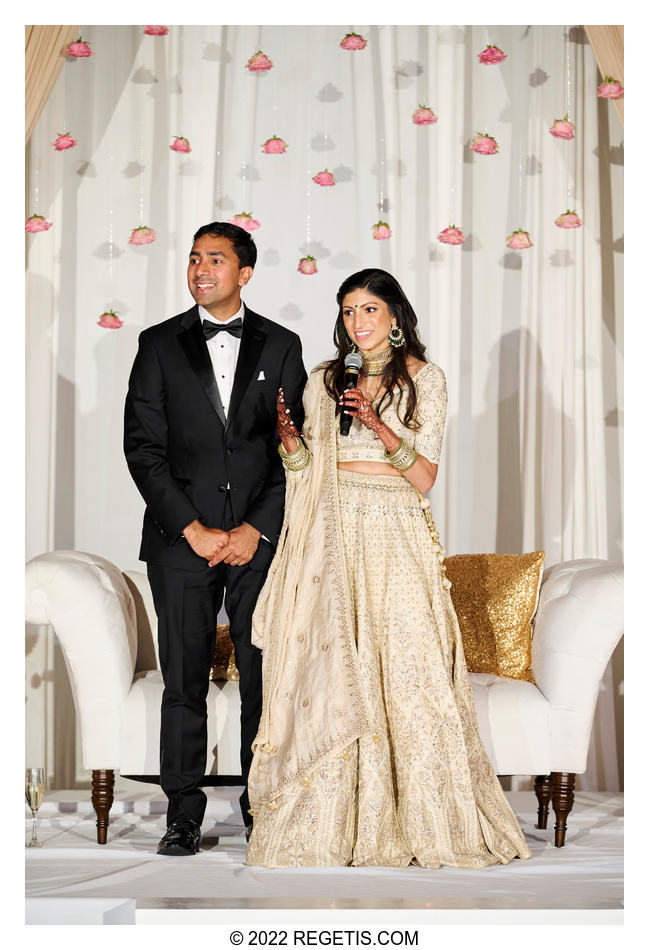 Nisha and Varun's Tamil-Marati Wedding at Ritz Carlton, Tysons Corner, Virginia
NIKON Z 6_2
Shutter Speed Value : 1/125
Aperture Value : 4.0
ISO : 3200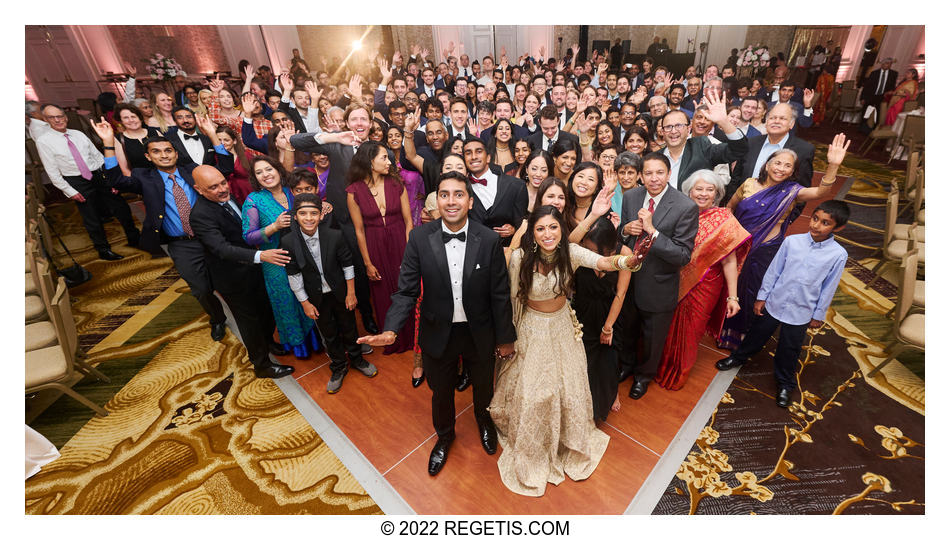 Nisha and Varun's Tamil-Marati Wedding at Ritz Carlton, Tysons Corner, Virginia
NIKON Z 6_2
Shutter Speed Value : 1/60
Aperture Value : 5.6
ISO : 2500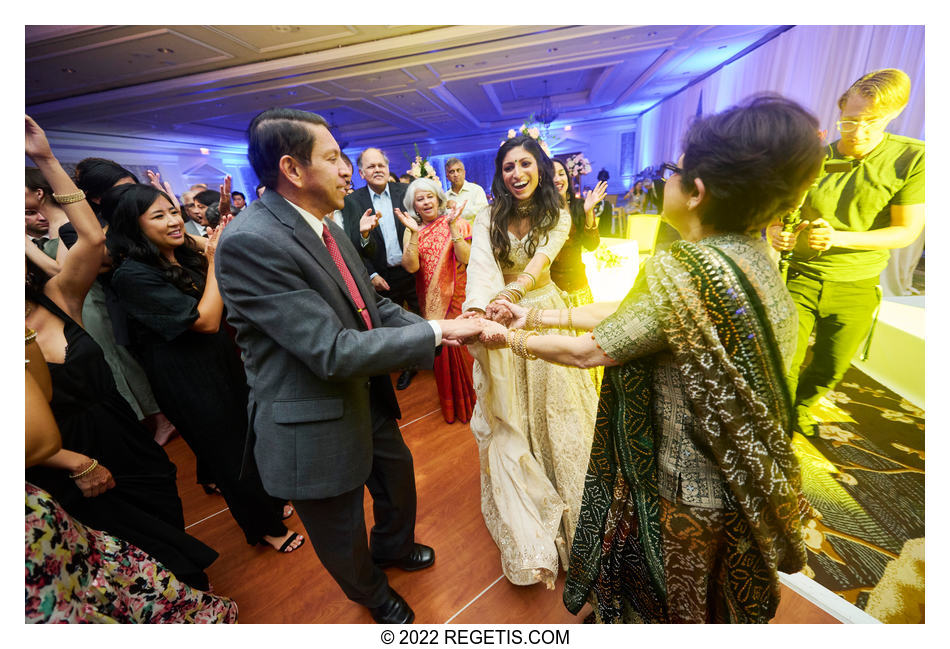 Nisha and Varun's Tamil-Marati Wedding at Ritz Carlton, Tysons Corner, Virginia
NIKON Z 6_2
Shutter Speed Value : 1/40
Aperture Value : 3.2
ISO : 2500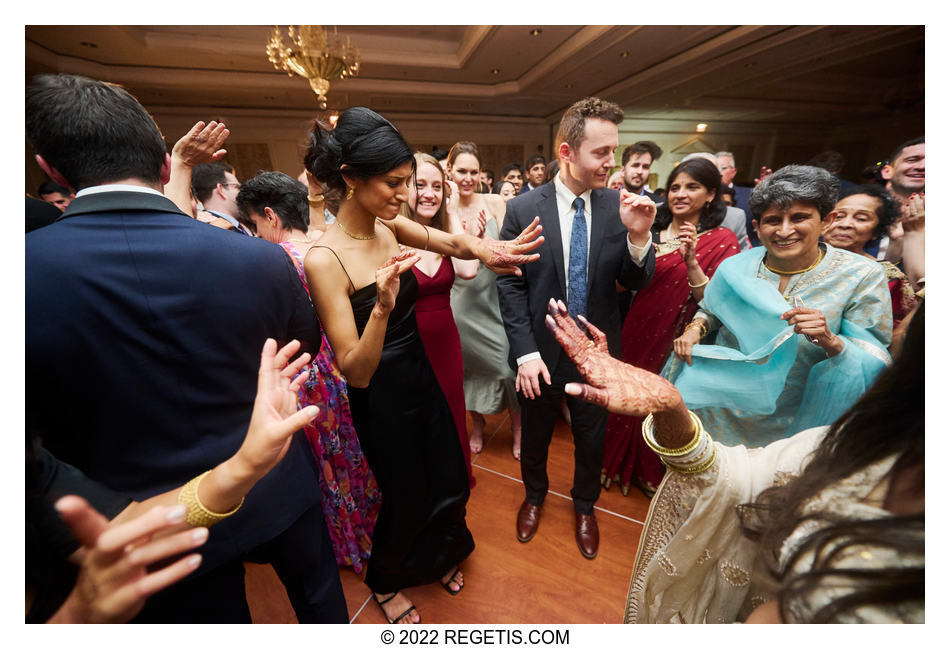 Nisha and Varun's Tamil-Marati Wedding at Ritz Carlton, Tysons Corner, Virginia
NIKON Z 6_2
Shutter Speed Value : 1/40
Aperture Value : 3.2
ISO : 3200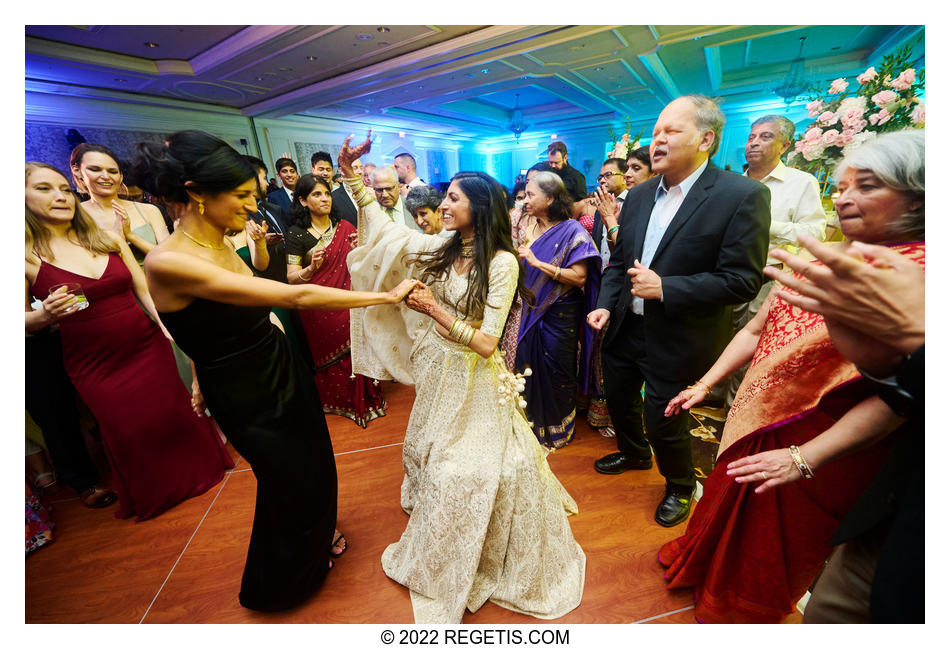 Nisha and Varun's Tamil-Marati Wedding at Ritz Carlton, Tysons Corner, Virginia
NIKON Z 6_2
Shutter Speed Value : 1/40
Aperture Value : 2.8
ISO : 3200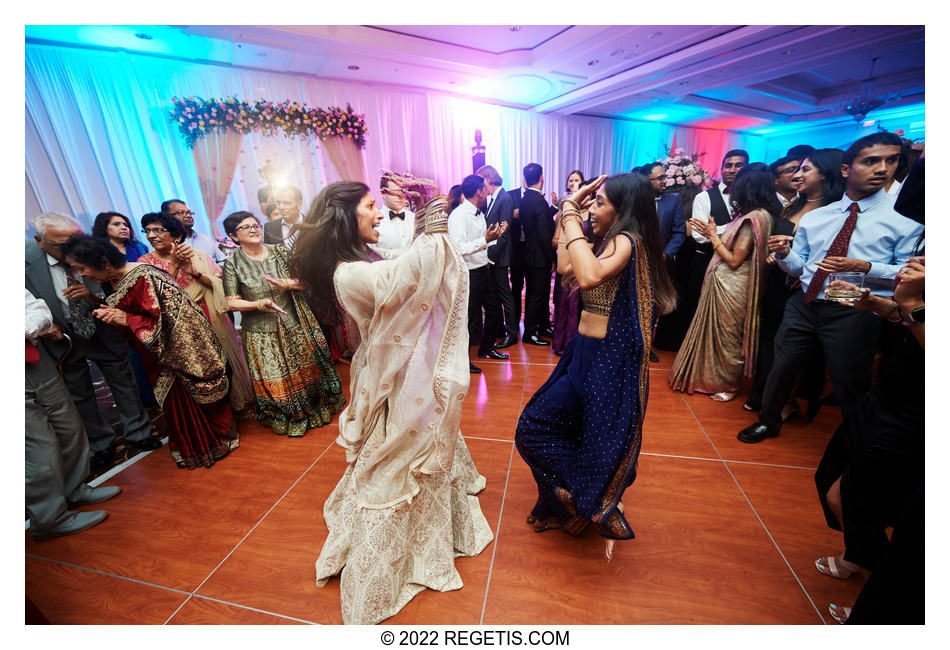 Nisha and Varun's Tamil-Marati Wedding at Ritz Carlton, Tysons Corner, Virginia
NIKON D5
Shutter Speed Value : 1/40
Aperture Value : 3.2
ISO : 2500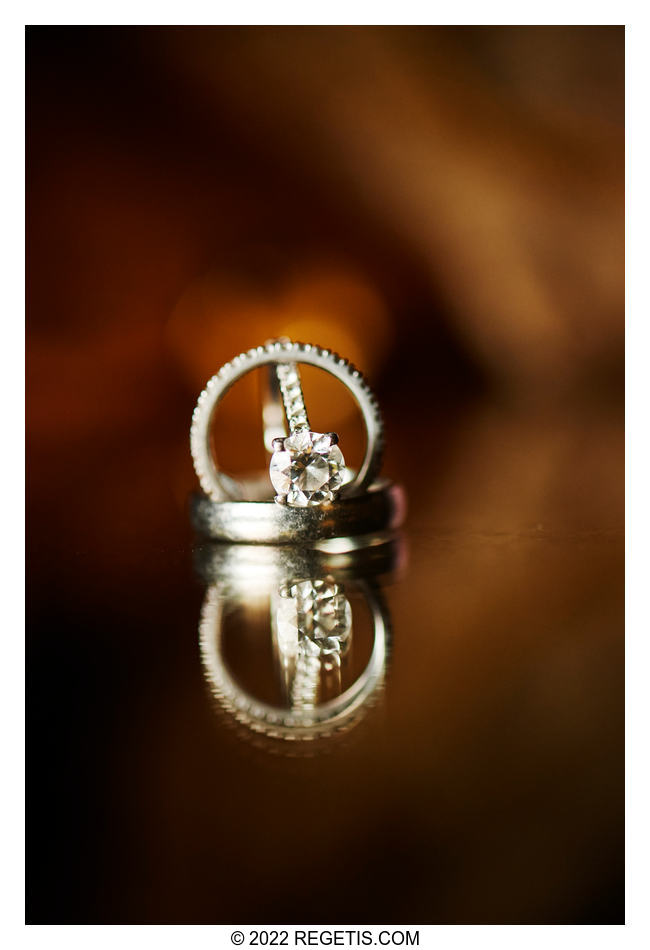 Nisha and Varun's Tamil-Marati Wedding at Ritz Carlton, Tysons Corner, Virginia
NIKON D5
Shutter Speed Value : 1/250
Aperture Value : 4.0
ISO : 2500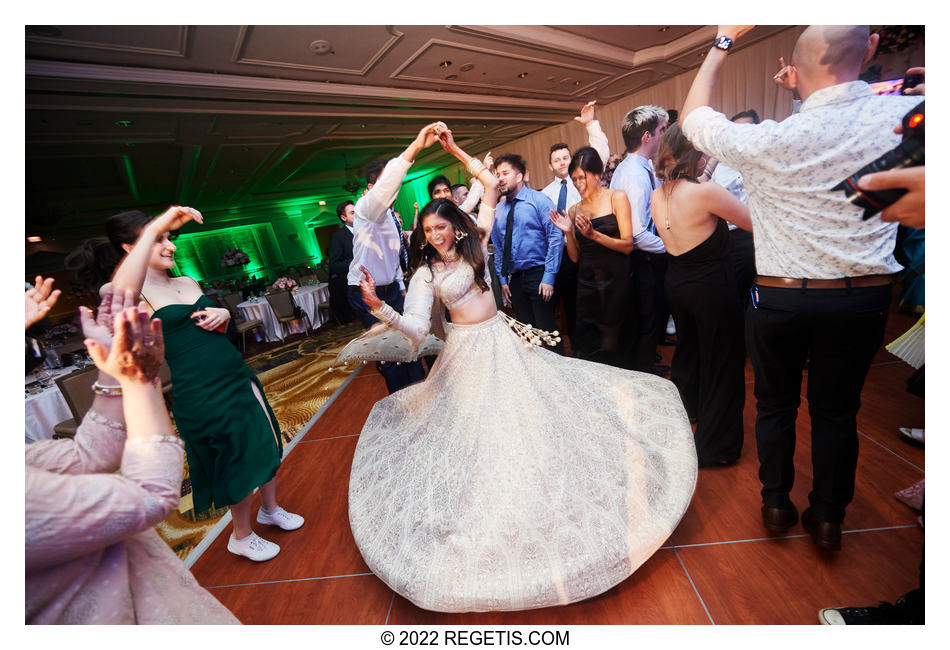 Nisha and Varun's Tamil-Marati Wedding at Ritz Carlton, Tysons Corner, Virginia
NIKON D5
Shutter Speed Value : 1/50
Aperture Value : 3.2
ISO : 2500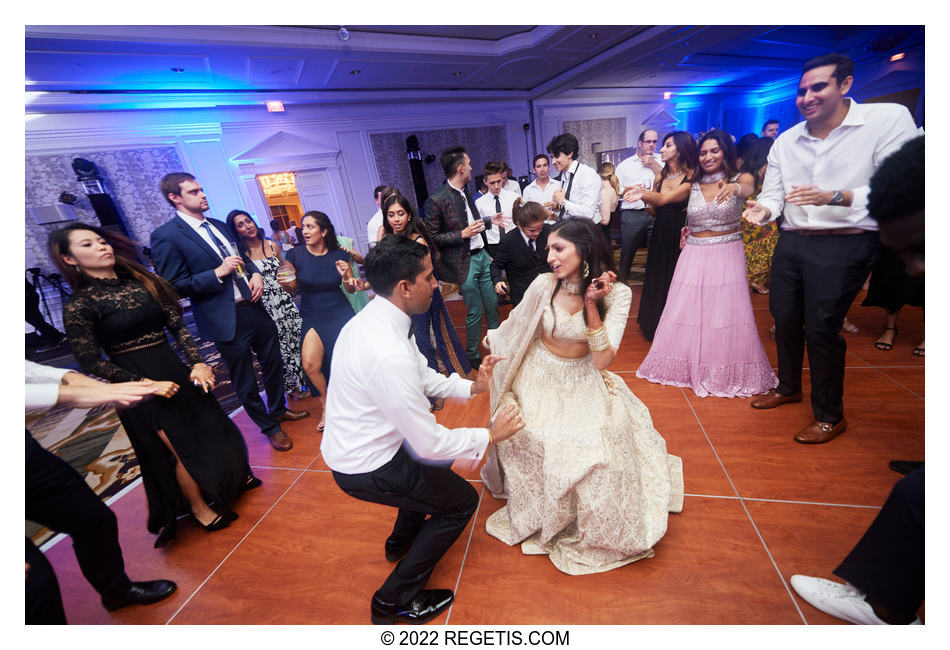 Nisha and Varun's Tamil-Marati Wedding at Ritz Carlton, Tysons Corner, Virginia
NIKON D5
Shutter Speed Value : 1/30
Aperture Value : 3.2
ISO : 2500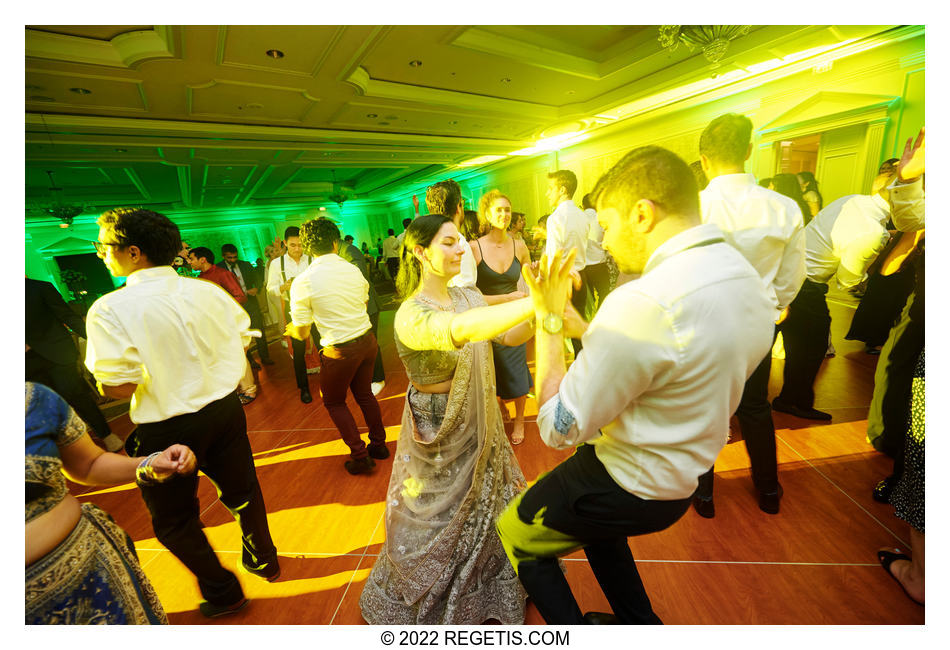 Nisha and Varun's Tamil-Marati Wedding at Ritz Carlton, Tysons Corner, Virginia
NIKON D5
Shutter Speed Value : 1/30
Aperture Value : 3.2
ISO : 2500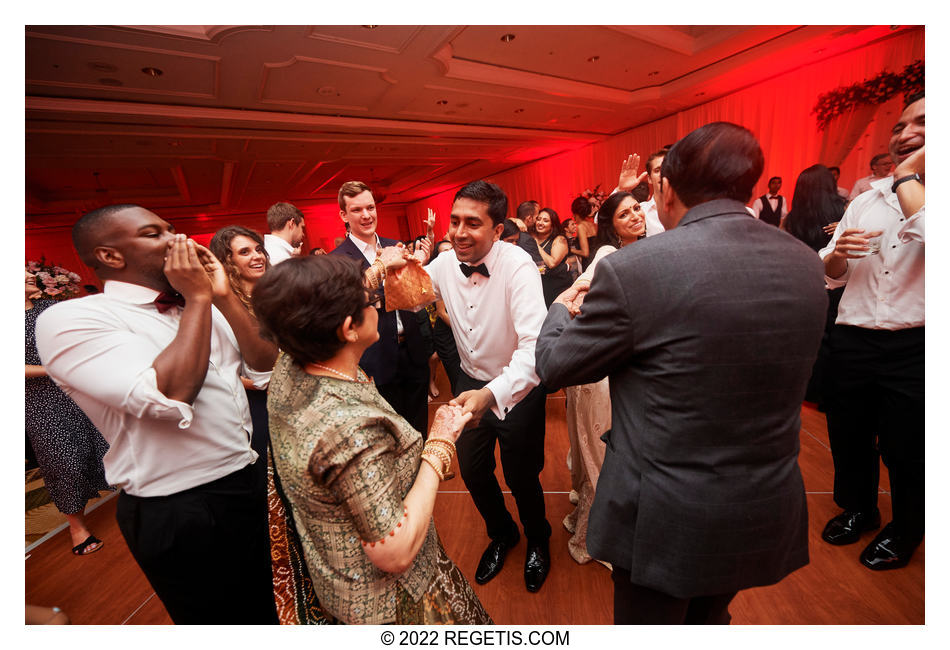 Nisha and Varun's Tamil-Marati Wedding at Ritz Carlton, Tysons Corner, Virginia
NIKON D5
Shutter Speed Value : 1/30
Aperture Value : 3.2
ISO : 2500
Cameras and Lenses used to photograph Nisha and Varun's Tamil-Marati Wedding at Ritz Carlton, Tysons Corner, Virginia
NIKON D5 ( NIKON CORPORATION )
NIKON Z 6( NIKON CORPORATION )
NIKON Z 6_2 ( NIKON CORPORATION )
NIKKOR Z 35mm f/1.8 S ( NIKON CORPORATION )
NIKKOR Z 50mm f/1.8 S ( NIKON CORPORATION )
NIKKOR Z 70-200mm f/2.8 VR S ( NIKON CORPORATION )
Nikon AF-S NIKKOR 14-24mm f/2.8G ED ( NIKON CORPORATION )
Nikon AF-S NIKKOR 24-70mm f/2.8E ED VR ( NIKON CORPORATION )
Nikon AF-S NIKKOR 24-70mm f/2.8G ED ( NIKON CORPORATION )
Nikon AF-S NIKKOR 70-200mm f/2.8G ED VR II ( NIKON CORPORATION )
Nikon AF-S VR Micro-Nikkor 105mm f/2.8G IF-ED ( NIKON CORPORATION )