Anjali and Eric's Whimsical Wedding
Venue Location: WESTFIELDS MARRIOTT® WASHINGTON DULLES, 14750 CONFERENCE CENTER DRIVE, CHANTILLY, VIRGINIA, USA, 20151
Introduction
At the stunning Westfields Marriott in Chantilly, Virginia, Anjali and Eric celebrated their love in the most magnificent way. With a shared passion for swing dancing that initially united them, their wedding was an exquisite blend of love, rhythm, and cultural fusion. Here's an insider's look into this captivating day that left us all enthralled.
The Perfect Backdrop: Westfields Marriott, Chantilly, VA
Nestled amidst the serene landscapes of Chantilly, the Westfields Marriott was an impeccable setting for Anjali and Eric's nuptials. The venue's blend of grandeur and intimacy beautifully echoed the couple's own balance of elegance and personal connection. A heartfelt thanks to the Westfields staff for providing an atmosphere of sophistication and ease.
Anjali and Eric: A Love Story Written on the Dance Floor
From the moment we met Anjali and Eric, it was clear that their chemistry was more than just sparks—it was an entire fireworks show! Their love story is as rhythmic and harmonious as the swing dances they so passionately enjoy. Their first dance was an unforgettable spectacle, encapsulating the essence of their unique journey together.
An Ode to Elegance: Mala Amin's Magical Touch
The elegance of the bride was particularly striking, thanks to the hairstyling and makeup expertise of Mala Amin from Makeup by Mala. Her artistry elevated Anjali's beauty, making her look every bit as radiant as she felt on the inside.
Memorable Moments: A Swing Dance for the Ages
The highlight of the evening was, unquestionably, Anjali and Eric's swing dance. A vivid display of their shared passion, the dance was a symbol of their harmonious union. Their dance moves were fluid, their smiles infectious, and their love palpable. It was a sequence that had us all mesmerized.
Why Choose The Regeti's Photography Team?
Our experience capturing Anjali and Eric's day went beyond merely snapping photos. We believe in building relationships, diving deep into the unique tales of love that each couple brings. Particularly experienced in capturing the essence of diverse cultures and personal stories, we're the team you'll want to bring your wedding dream to life.
A Swing Dance Through Life
As we closed the chapter on Anjali and Eric's wedding celebration, we couldn't help but feel inspired by their love, which seemed as infinite as the night sky. As you both continue your journey, swing dancing through life's ups and downs, we know your love will only grow stronger.
Warm regards,
Amy and Srinu,
---
In capturing Anjali and Eric's story, we've aimed to go beyond mere photography. We're in the business of storytelling, capturing the most genuine and magical moments that life offers. Interested in making your own special day equally magical? Don't hesitate to get in touch.
Would you like to be part of such a magical journey? Contact us today, and let's make your dream wedding come true.
A few sample images from Anjali and Eric's Whimsical Wedding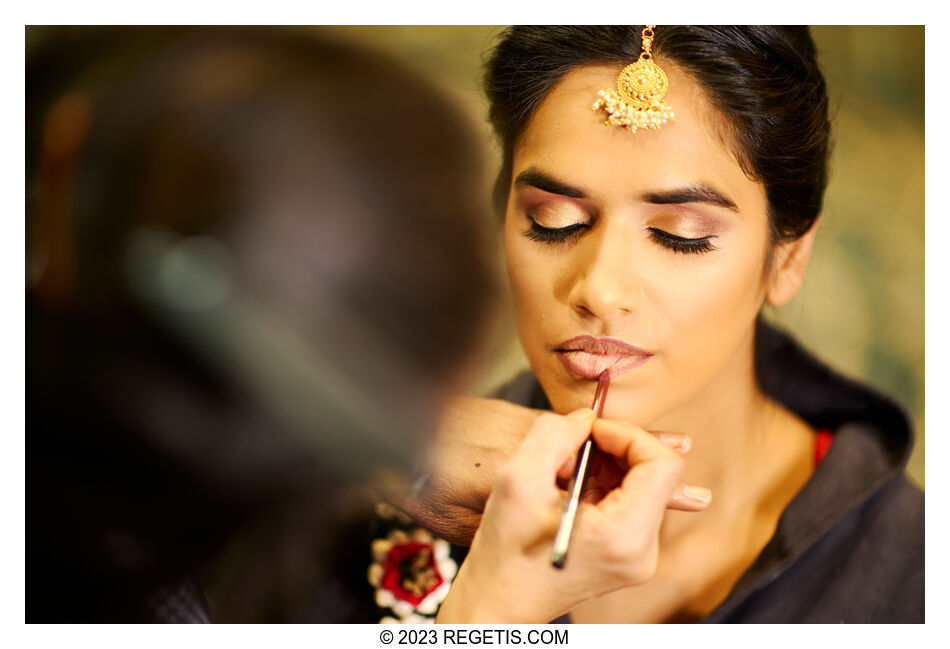 Anjali and Eric's Whimsical Wedding Where Swing Dance and Eternal Love Converge at Westfields Marriott, Chantilly, VA
NIKON Z 6_2
Shutter Speed Value : 1/125
Aperture Value : 1.4
ISO : 640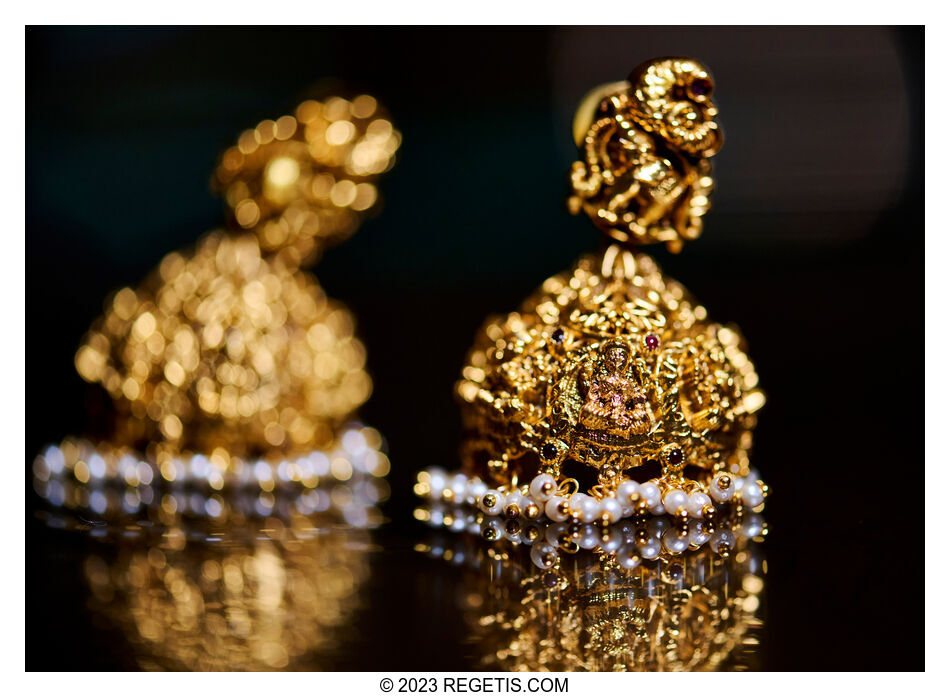 Anjali and Eric's Whimsical Wedding Where Swing Dance and Eternal Love Converge at Westfields Marriott, Chantilly, VA
NIKON Z 6_2
Shutter Speed Value : 1/500
Aperture Value : 4.0
ISO : 1600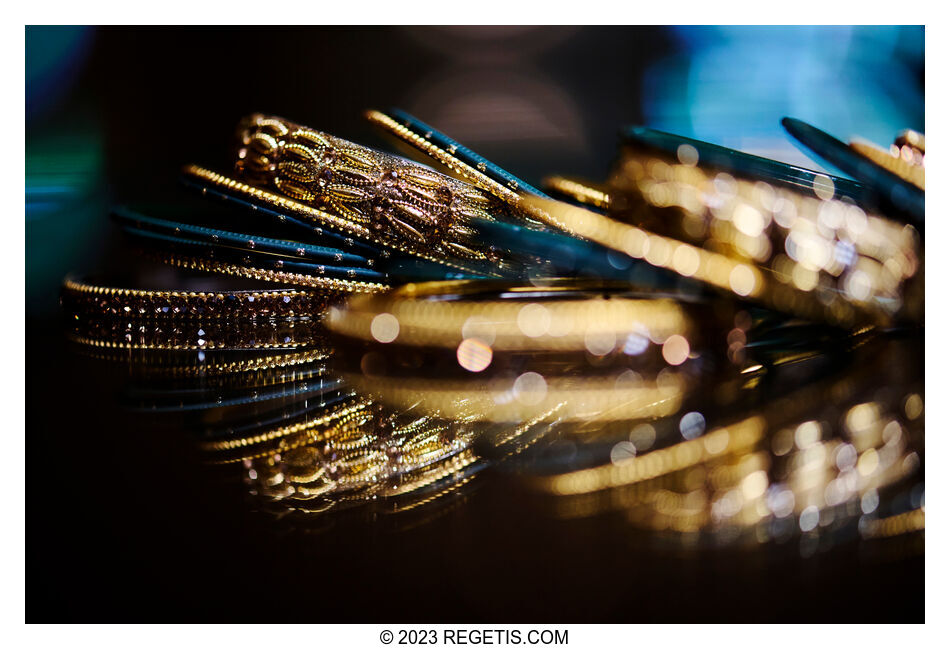 Anjali and Eric's Whimsical Wedding Where Swing Dance and Eternal Love Converge at Westfields Marriott, Chantilly, VA
NIKON Z 6_2
Shutter Speed Value : 1/250
Aperture Value : 4.0
ISO : 1600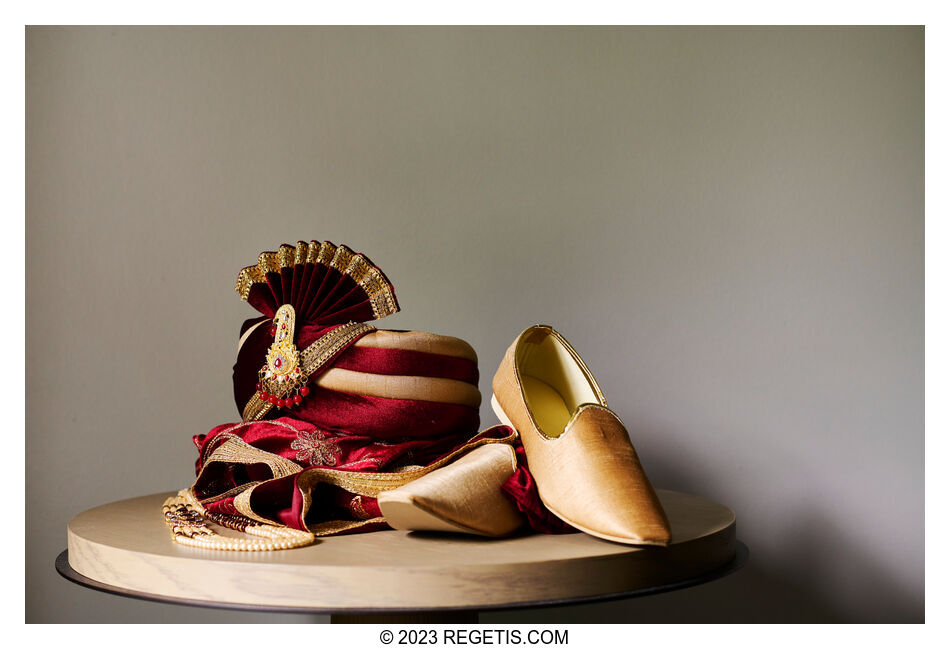 Anjali and Eric's Whimsical Wedding Where Swing Dance and Eternal Love Converge at Westfields Marriott, Chantilly, VA
NIKON Z 6_2
Shutter Speed Value : 1/60
Aperture Value : 4.0
ISO : 640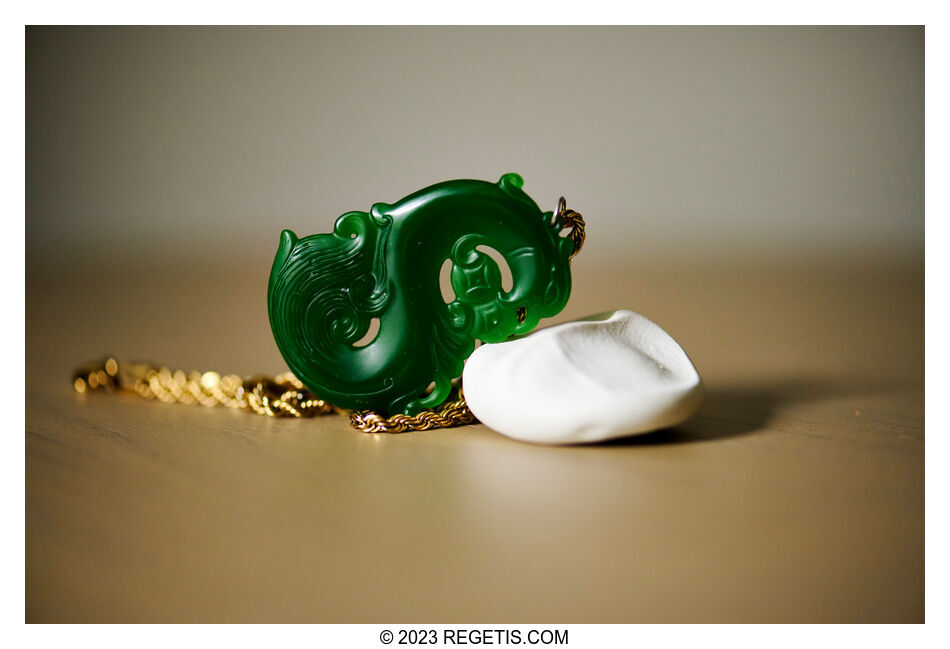 Anjali and Eric's Whimsical Wedding Where Swing Dance and Eternal Love Converge at Westfields Marriott, Chantilly, VA
NIKON Z 6_2
Shutter Speed Value : 1/160
Aperture Value : 4.0
ISO : 1600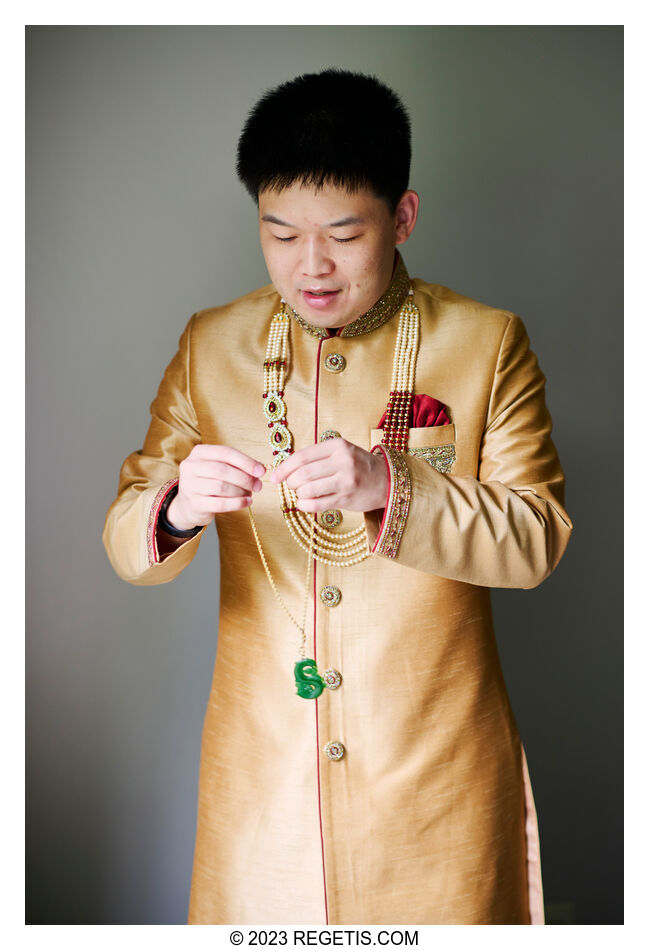 Anjali and Eric's Whimsical Wedding Where Swing Dance and Eternal Love Converge at Westfields Marriott, Chantilly, VA
NIKON Z 6_2
Shutter Speed Value : 1/125
Aperture Value : 2.0
ISO : 640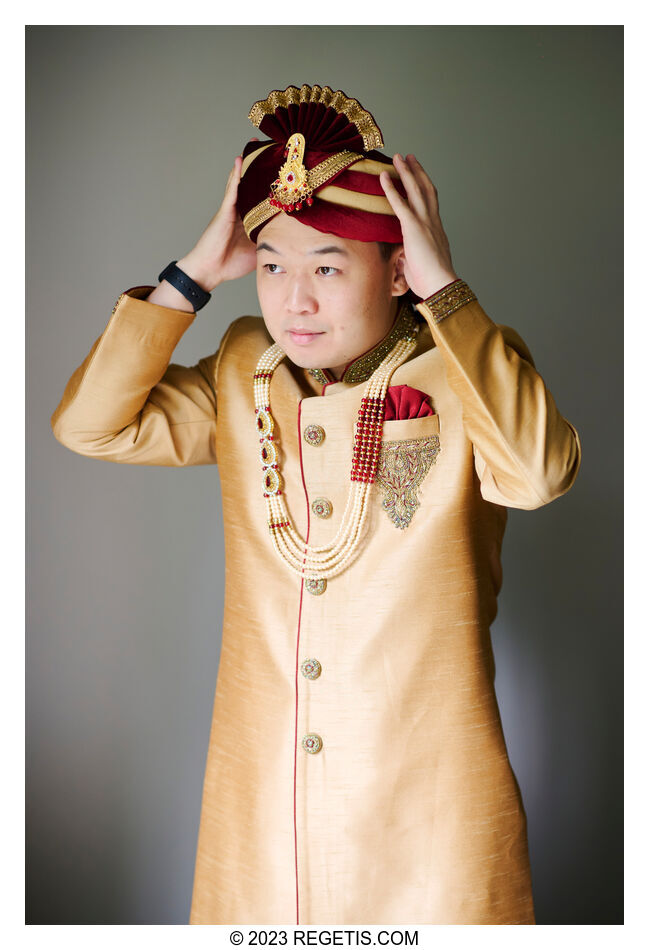 Anjali and Eric's Whimsical Wedding Where Swing Dance and Eternal Love Converge at Westfields Marriott, Chantilly, VA
NIKON Z 6_2
Shutter Speed Value : 1/125
Aperture Value : 2.0
ISO : 640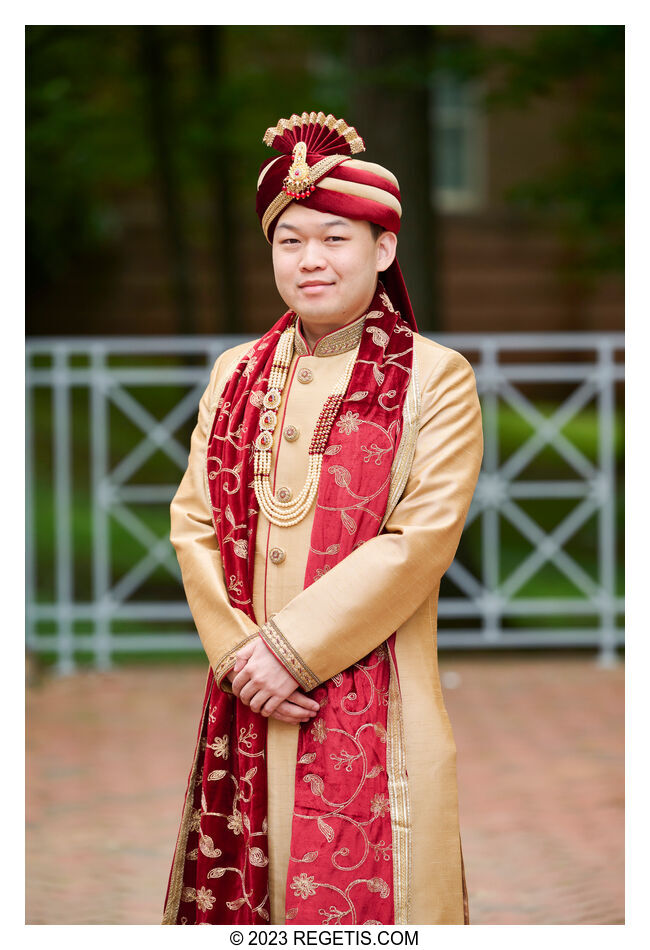 Anjali and Eric's Whimsical Wedding Where Swing Dance and Eternal Love Converge at Westfields Marriott, Chantilly, VA
NIKON Z 9
Shutter Speed Value : 1/1600
Aperture Value : 4.0
ISO : 640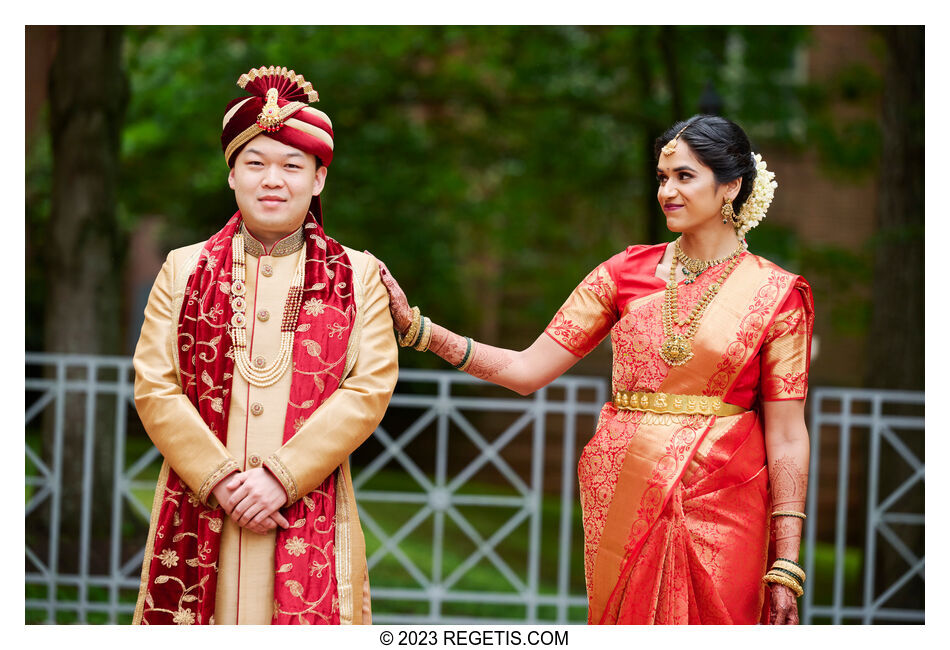 Anjali and Eric's Whimsical Wedding Where Swing Dance and Eternal Love Converge at Westfields Marriott, Chantilly, VA
NIKON Z 9
Shutter Speed Value : 1/1600
Aperture Value : 4.0
ISO : 640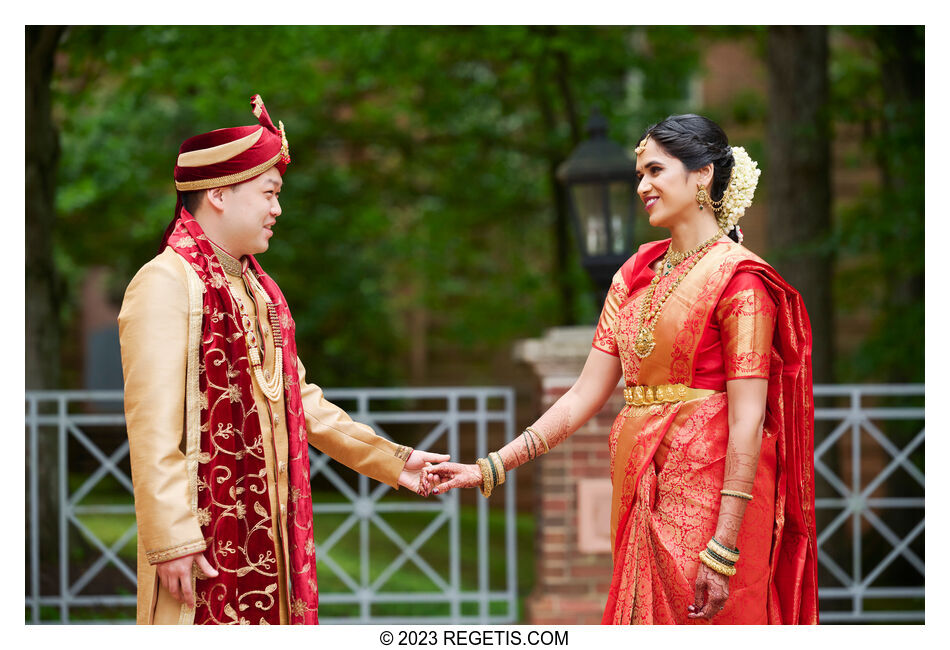 Anjali and Eric's Whimsical Wedding Where Swing Dance and Eternal Love Converge at Westfields Marriott, Chantilly, VA
NIKON Z 9
Shutter Speed Value : 1/1600
Aperture Value : 4.0
ISO : 640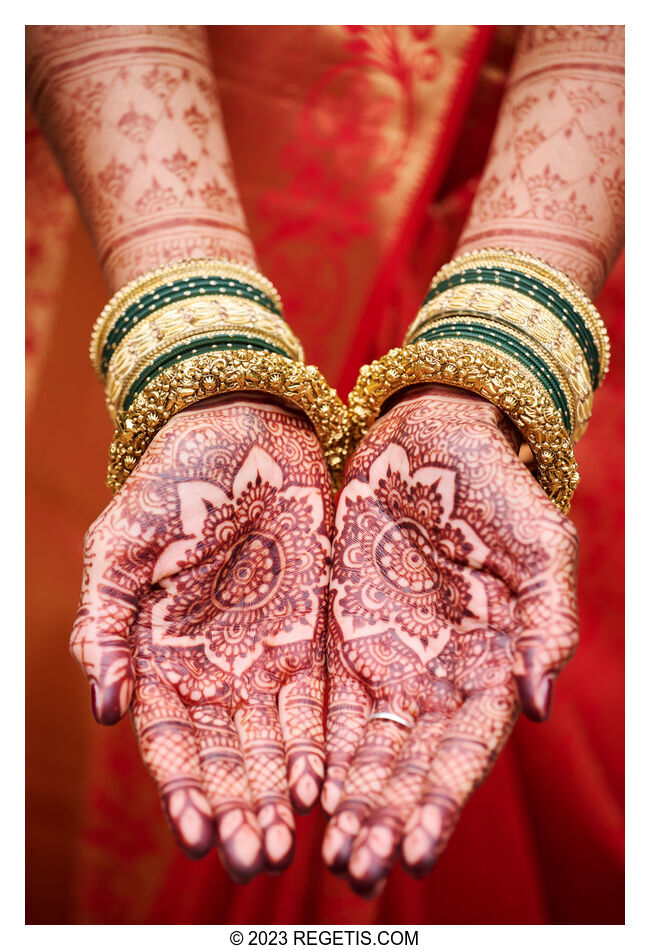 Anjali and Eric's Whimsical Wedding Where Swing Dance and Eternal Love Converge at Westfields Marriott, Chantilly, VA
NIKON Z 9
Shutter Speed Value : 1/2000
Aperture Value : 3.5
ISO : 640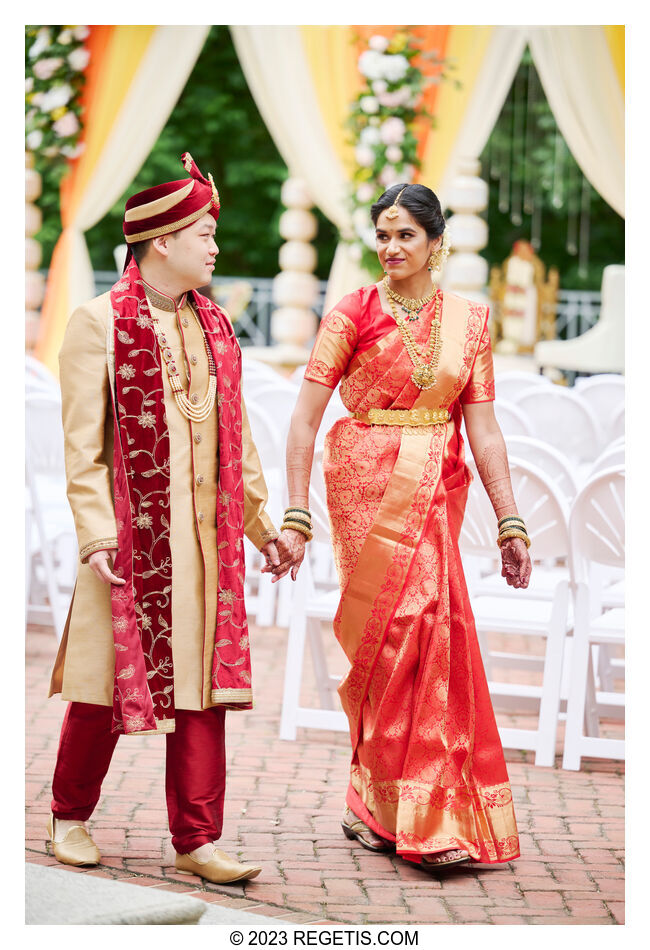 Anjali and Eric's Whimsical Wedding Where Swing Dance and Eternal Love Converge at Westfields Marriott, Chantilly, VA
NIKON Z 9
Shutter Speed Value : 1/3200
Aperture Value : 3.2
ISO : 640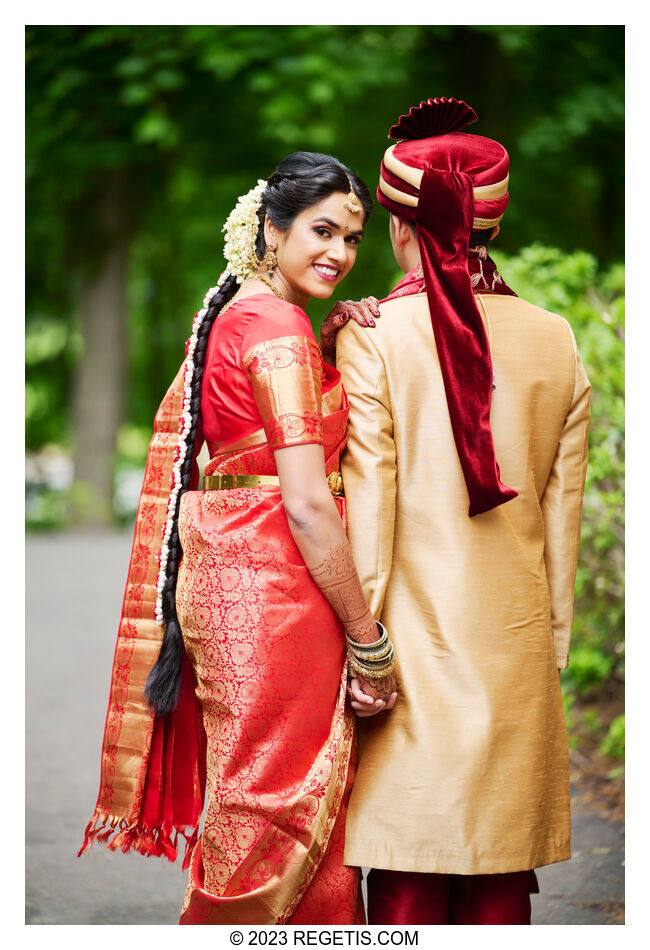 Anjali and Eric's Whimsical Wedding Where Swing Dance and Eternal Love Converge at Westfields Marriott, Chantilly, VA
NIKON Z 9
Shutter Speed Value : 1/2000
Aperture Value : 3.2
ISO : 640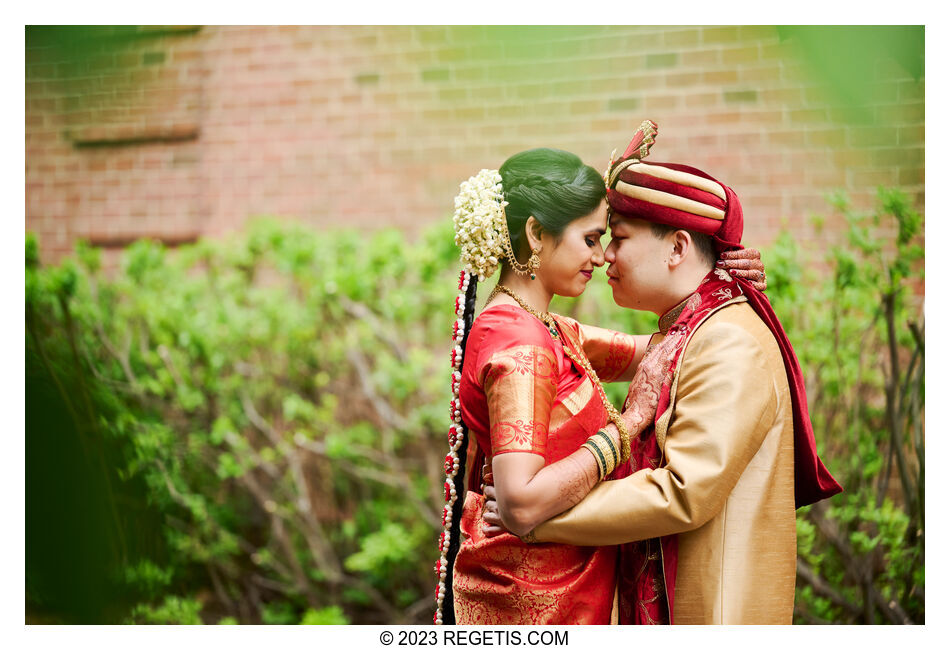 Anjali and Eric's Whimsical Wedding Where Swing Dance and Eternal Love Converge at Westfields Marriott, Chantilly, VA
NIKON Z 9
Shutter Speed Value : 1/2000
Aperture Value : 2.8
ISO : 640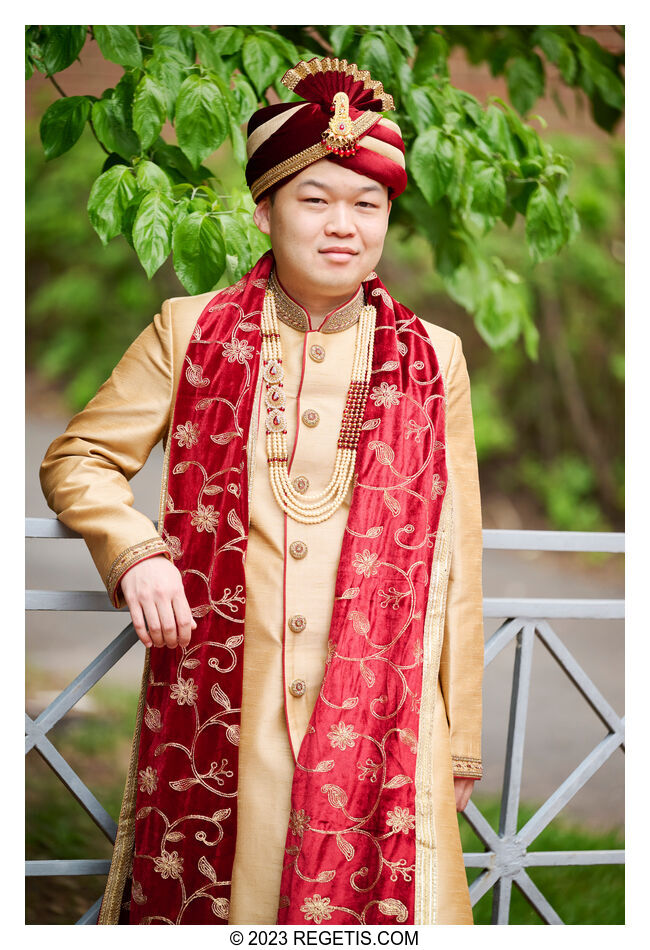 Anjali and Eric's Whimsical Wedding Where Swing Dance and Eternal Love Converge at Westfields Marriott, Chantilly, VA
NIKON Z 9
Shutter Speed Value : 1/2500
Aperture Value : 2.8
ISO : 640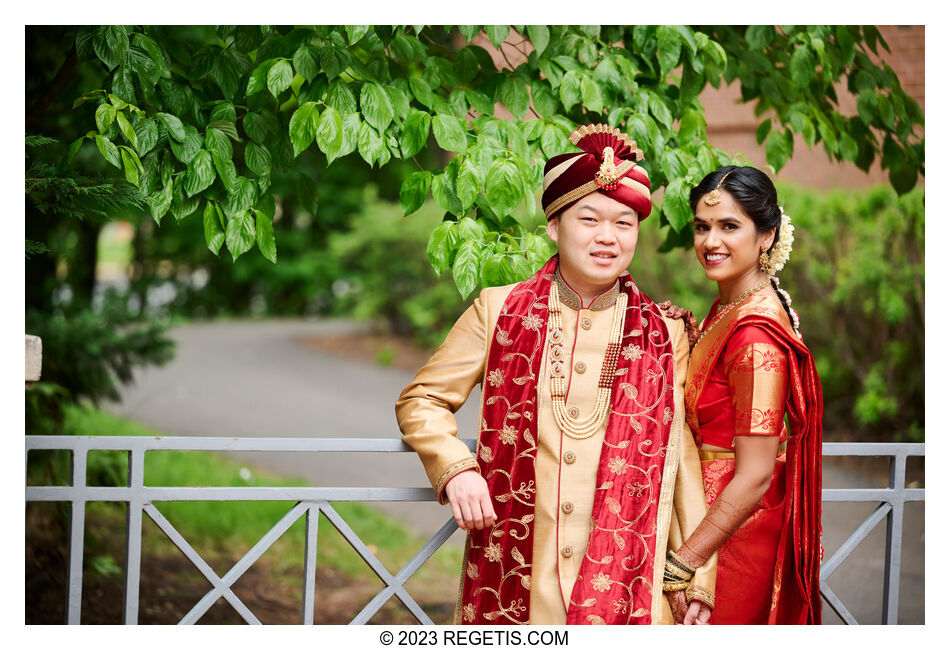 Anjali and Eric's Whimsical Wedding Where Swing Dance and Eternal Love Converge at Westfields Marriott, Chantilly, VA
NIKON Z 9
Shutter Speed Value : 1/2500
Aperture Value : 2.8
ISO : 640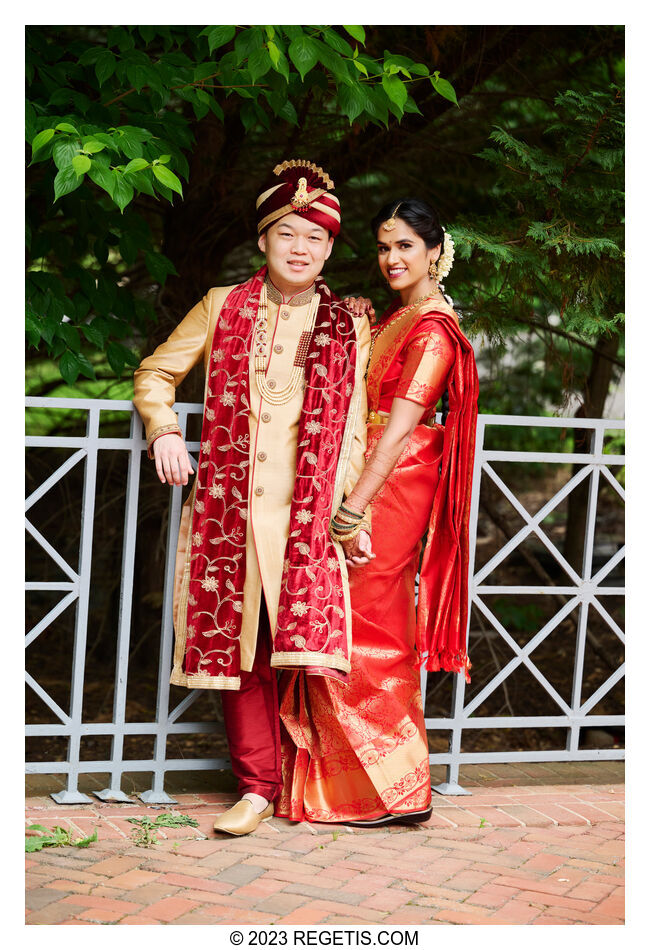 Anjali and Eric's Whimsical Wedding Where Swing Dance and Eternal Love Converge at Westfields Marriott, Chantilly, VA
NIKON Z 9
Shutter Speed Value : 1/2000
Aperture Value : 3.2
ISO : 640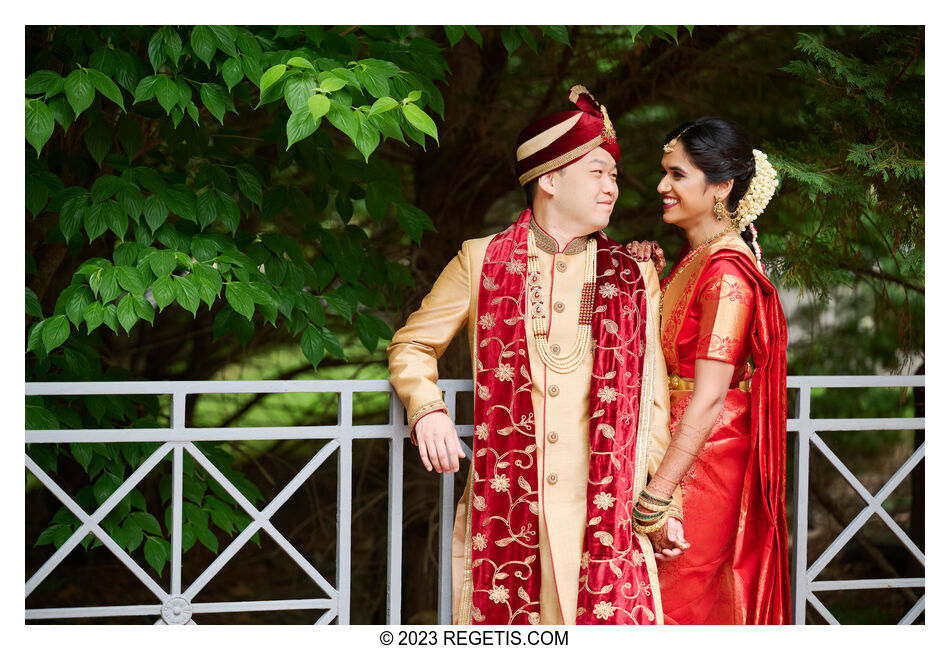 Anjali and Eric's Whimsical Wedding Where Swing Dance and Eternal Love Converge at Westfields Marriott, Chantilly, VA
NIKON Z 9
Shutter Speed Value : 1/2000
Aperture Value : 3.2
ISO : 640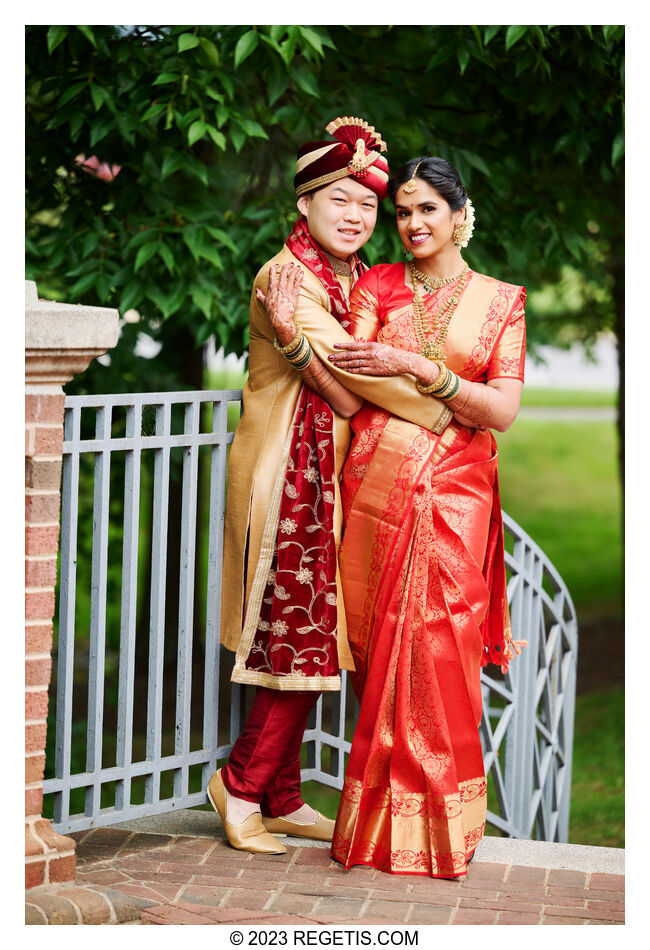 Anjali and Eric's Whimsical Wedding Where Swing Dance and Eternal Love Converge at Westfields Marriott, Chantilly, VA
NIKON Z 9
Shutter Speed Value : 1/2500
Aperture Value : 3.2
ISO : 640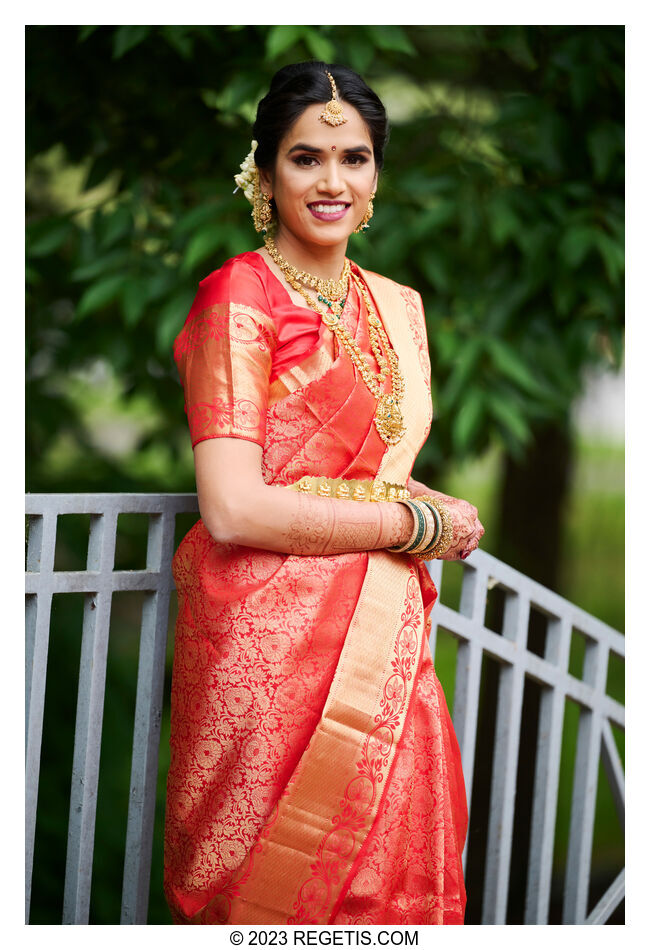 Anjali and Eric's Whimsical Wedding Where Swing Dance and Eternal Love Converge at Westfields Marriott, Chantilly, VA
NIKON Z 9
Shutter Speed Value : 1/2500
Aperture Value : 3.2
ISO : 640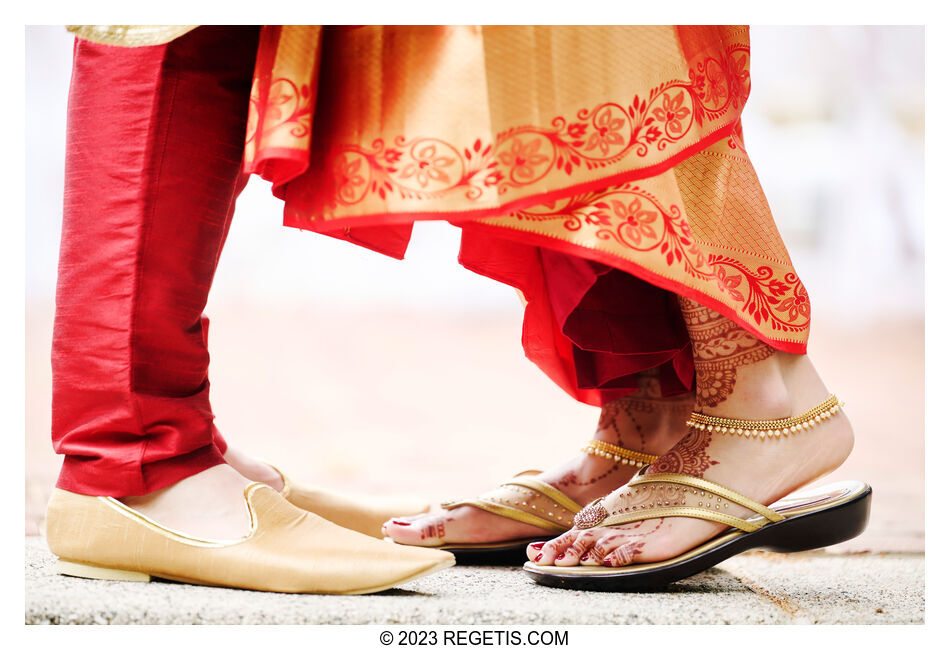 Anjali and Eric's Whimsical Wedding Where Swing Dance and Eternal Love Converge at Westfields Marriott, Chantilly, VA
NIKON Z 9
Shutter Speed Value : 1/800
Aperture Value : 3.2
ISO : 640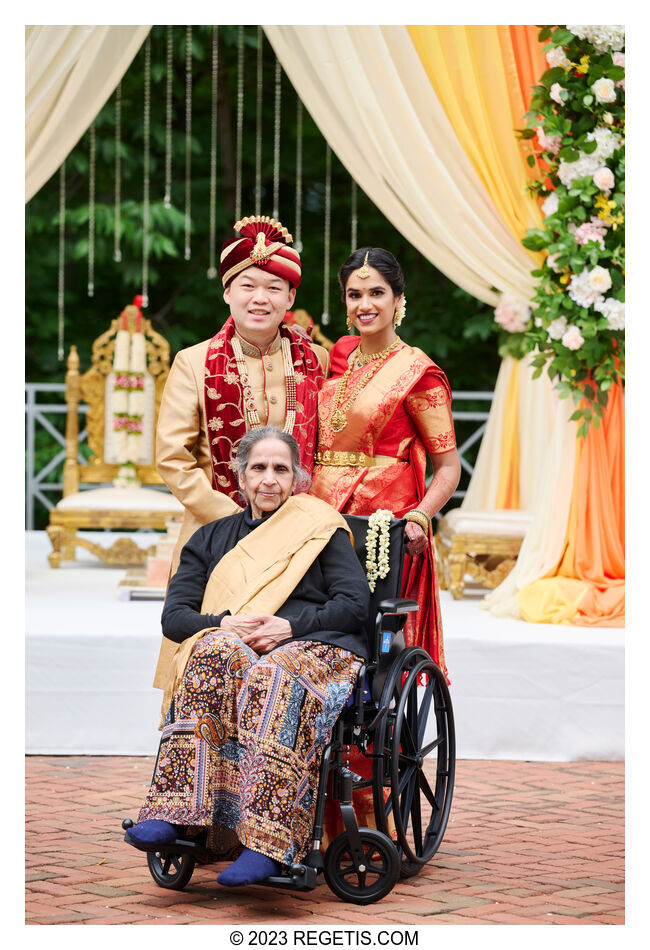 Anjali and Eric's Whimsical Wedding Where Swing Dance and Eternal Love Converge at Westfields Marriott, Chantilly, VA
NIKON Z 9
Shutter Speed Value : 1/2500
Aperture Value : 4.0
ISO : 640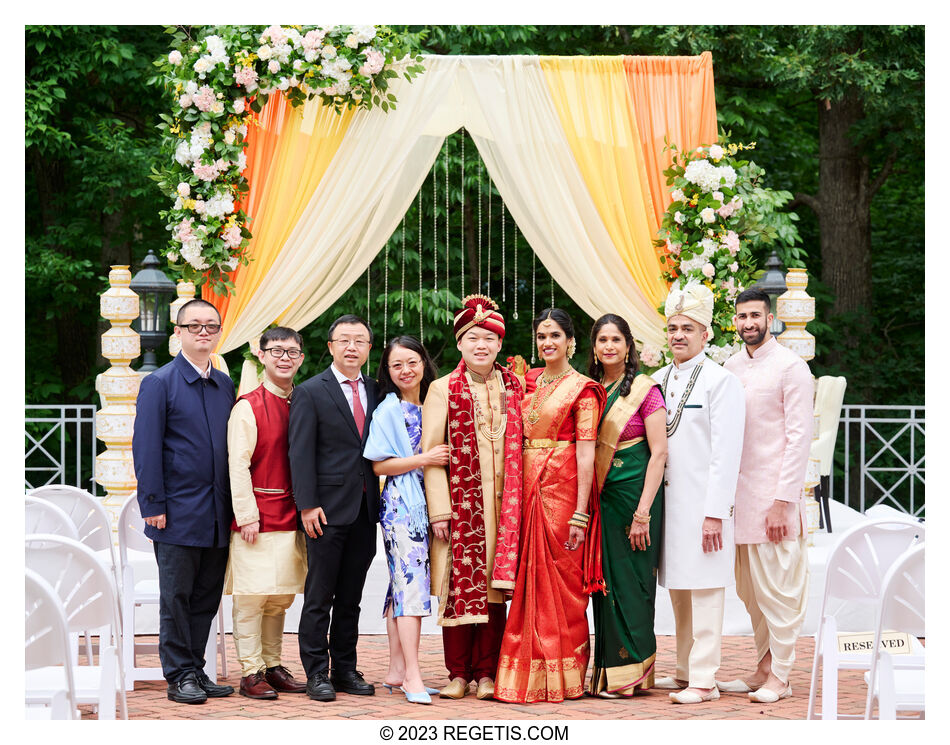 Anjali and Eric's Whimsical Wedding Where Swing Dance and Eternal Love Converge at Westfields Marriott, Chantilly, VA
NIKON Z 9
Shutter Speed Value : 1/2500
Aperture Value : 4.0
ISO : 640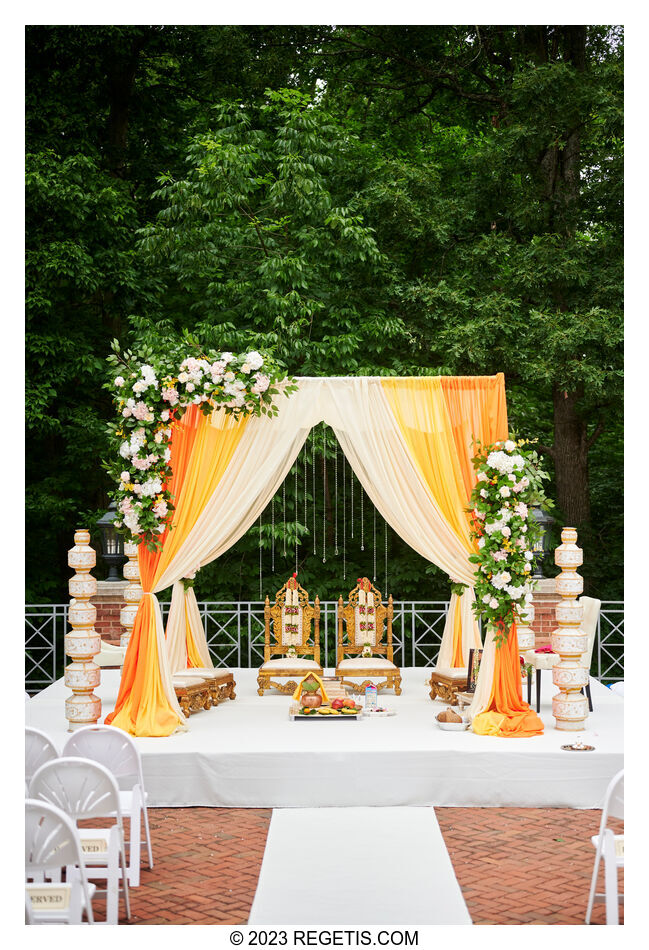 Anjali and Eric's Whimsical Wedding Where Swing Dance and Eternal Love Converge at Westfields Marriott, Chantilly, VA
NIKON Z 6
Shutter Speed Value : 1/6400
Aperture Value : 2.0
ISO : 640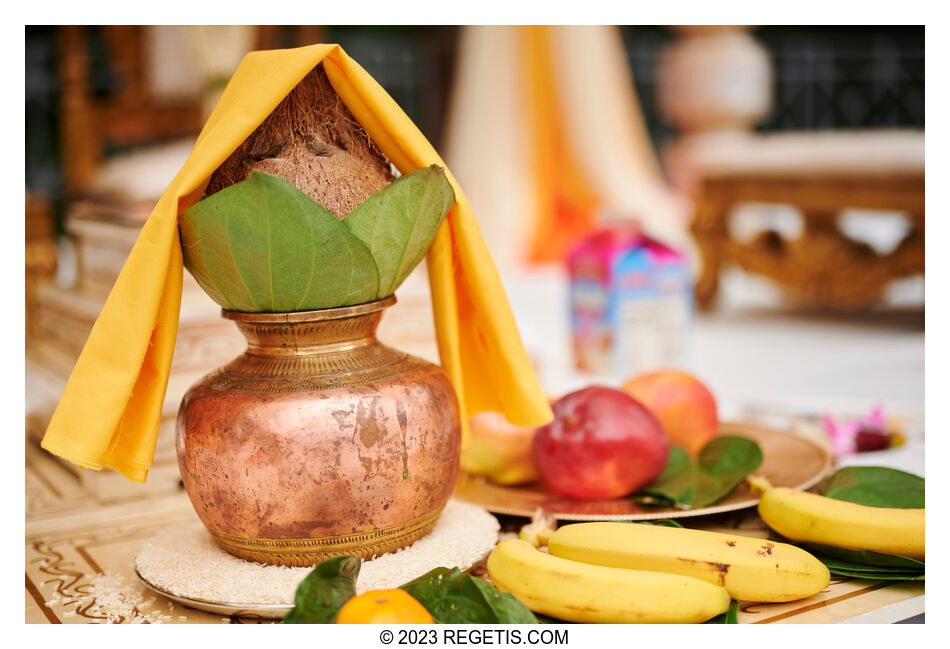 Anjali and Eric's Whimsical Wedding Where Swing Dance and Eternal Love Converge at Westfields Marriott, Chantilly, VA
NIKON Z 6
Shutter Speed Value : 1/8000
Aperture Value : 2.0
ISO : 640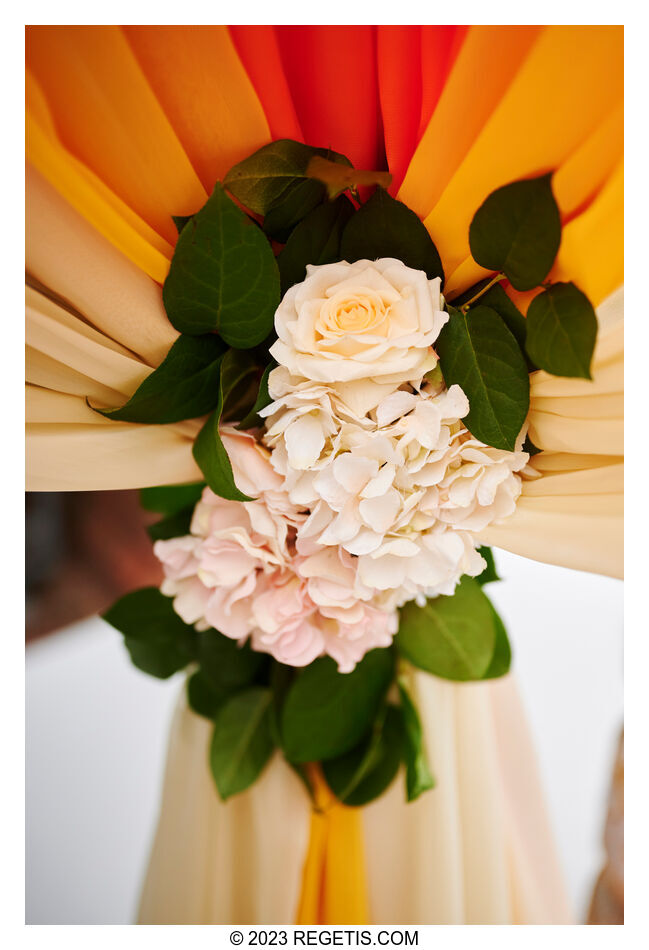 Anjali and Eric's Whimsical Wedding Where Swing Dance and Eternal Love Converge at Westfields Marriott, Chantilly, VA
NIKON Z 6
Shutter Speed Value : 1/8000
Aperture Value : 2.0
ISO : 640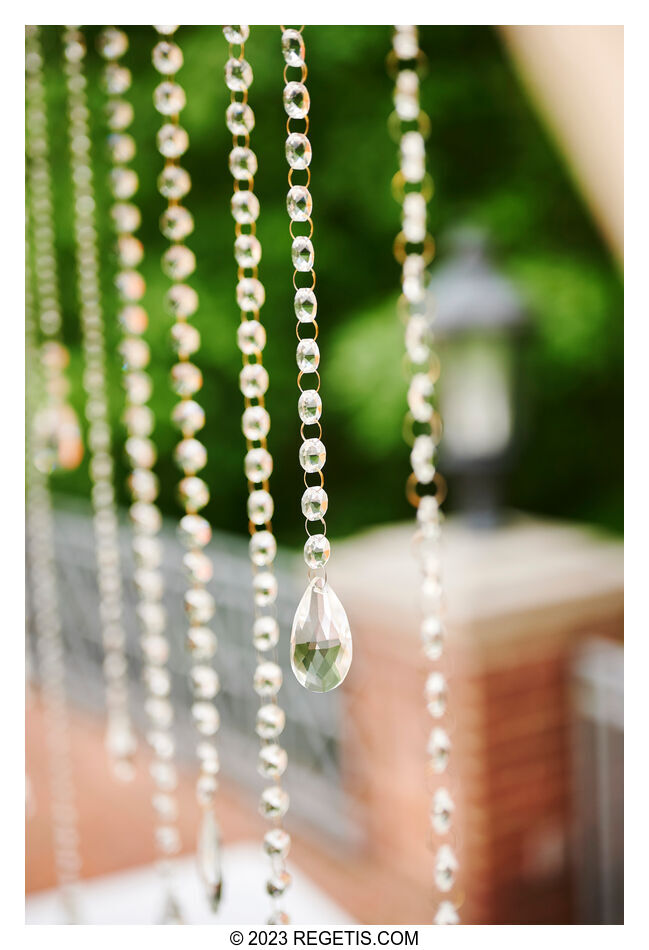 Anjali and Eric's Whimsical Wedding Where Swing Dance and Eternal Love Converge at Westfields Marriott, Chantilly, VA
NIKON Z 6
Shutter Speed Value : 1/3200
Aperture Value : 2.0
ISO : 640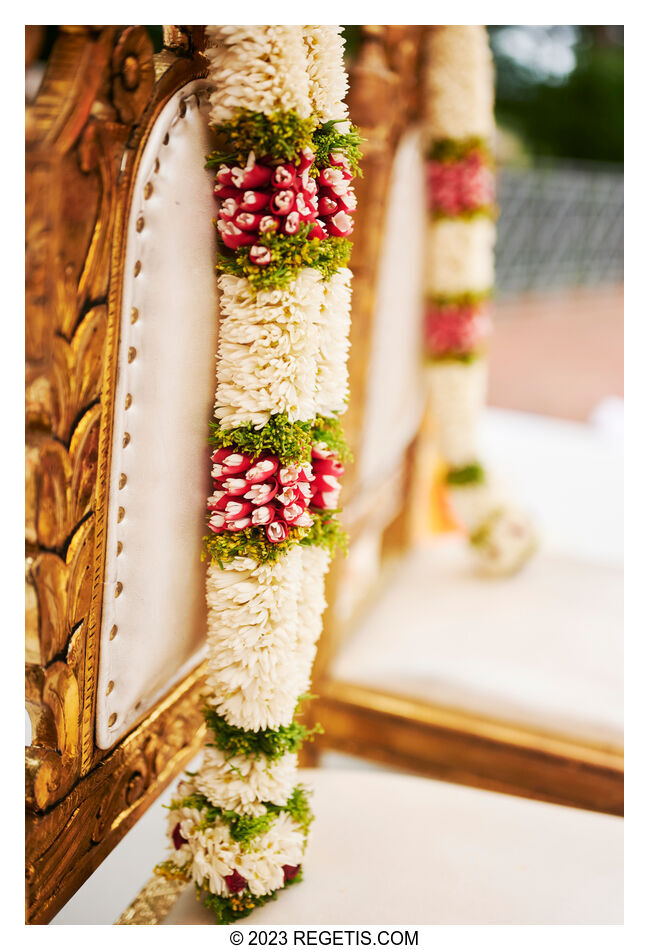 Anjali and Eric's Whimsical Wedding Where Swing Dance and Eternal Love Converge at Westfields Marriott, Chantilly, VA
NIKON Z 6
Shutter Speed Value : 1/6400
Aperture Value : 2.0
ISO : 640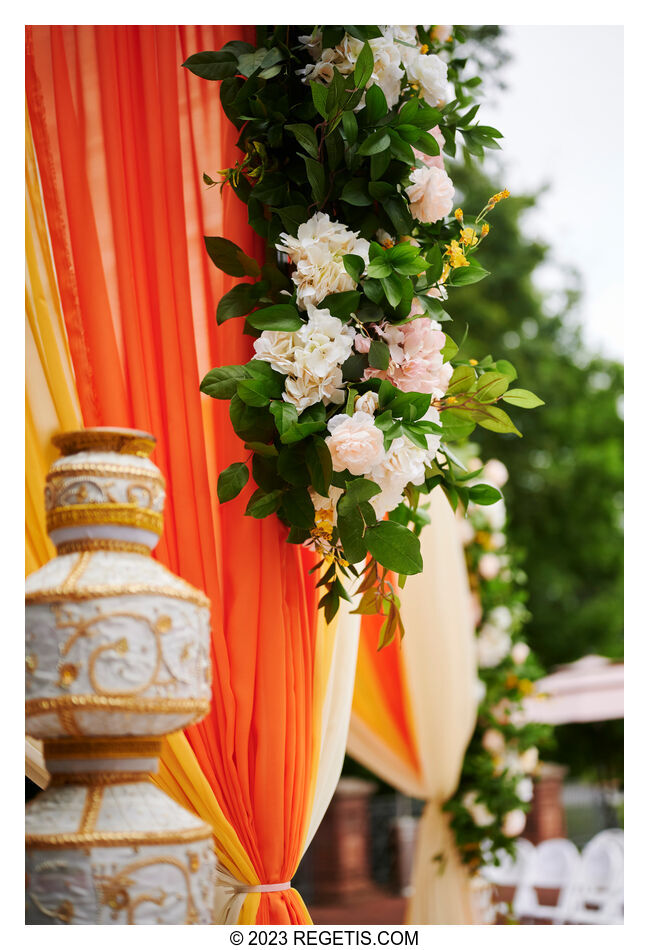 Anjali and Eric's Whimsical Wedding Where Swing Dance and Eternal Love Converge at Westfields Marriott, Chantilly, VA
NIKON Z 6
Shutter Speed Value : 1/8000
Aperture Value : 2.0
ISO : 500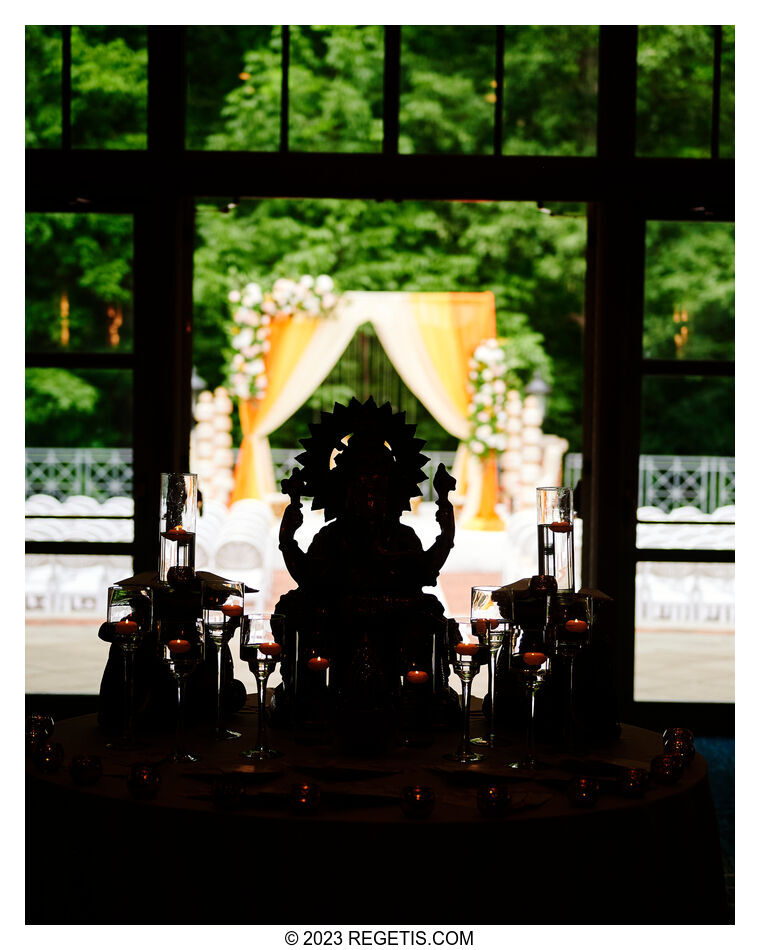 Anjali and Eric's Whimsical Wedding Where Swing Dance and Eternal Love Converge at Westfields Marriott, Chantilly, VA
NIKON Z 6
Shutter Speed Value : 1/4000
Aperture Value : 2.0
ISO : 640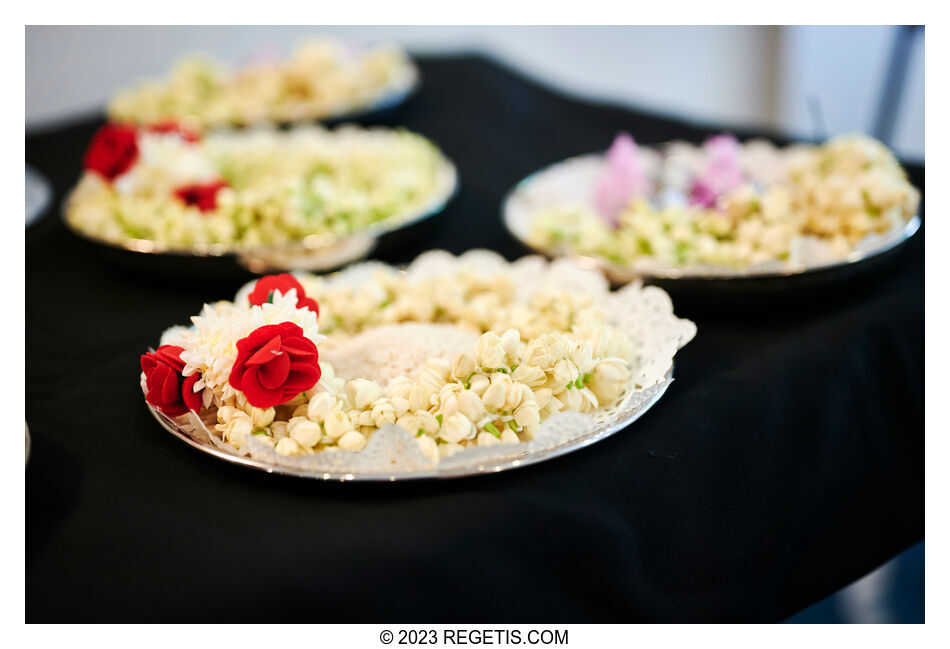 Anjali and Eric's Whimsical Wedding Where Swing Dance and Eternal Love Converge at Westfields Marriott, Chantilly, VA
NIKON Z 6
Shutter Speed Value : 1/80
Aperture Value : 2.0
ISO : 640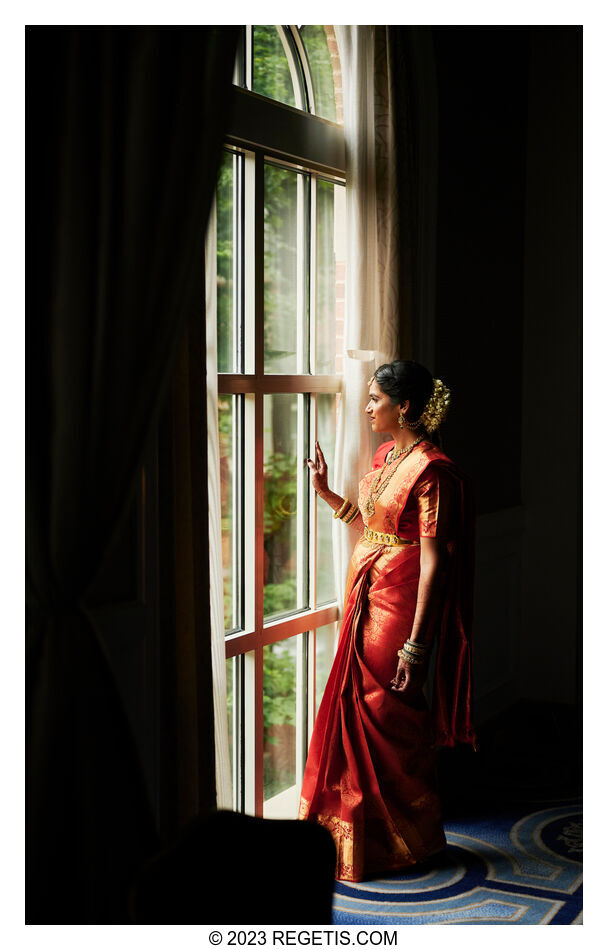 Anjali and Eric's Whimsical Wedding Where Swing Dance and Eternal Love Converge at Westfields Marriott, Chantilly, VA
NIKON Z 6
Shutter Speed Value : 1/5000
Aperture Value : 2.0
ISO : 640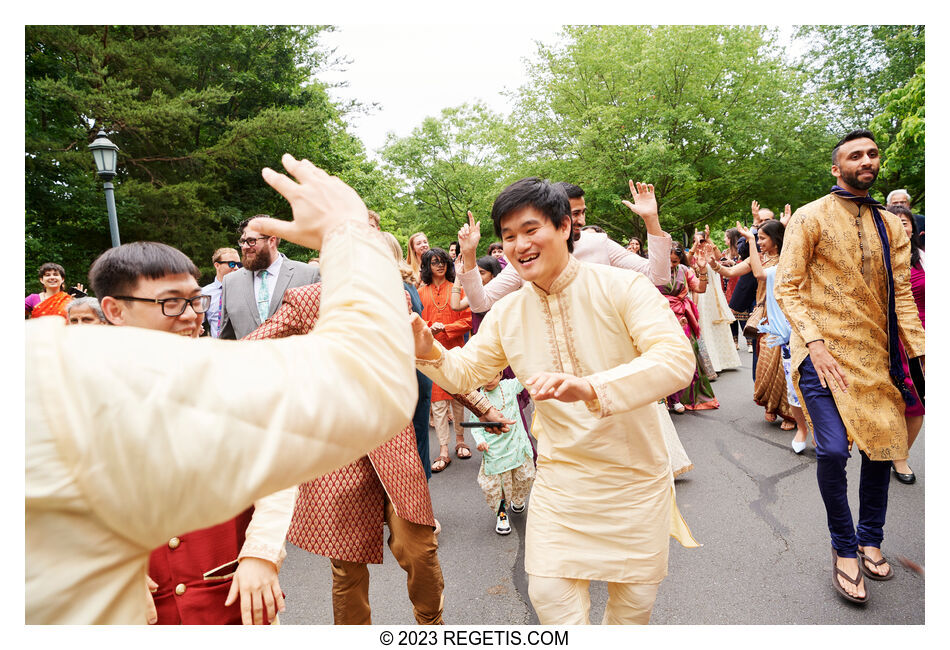 Anjali and Eric's Whimsical Wedding Where Swing Dance and Eternal Love Converge at Westfields Marriott, Chantilly, VA
NIKON D5
Shutter Speed Value : 1/1000
Aperture Value : 5.6
ISO : 640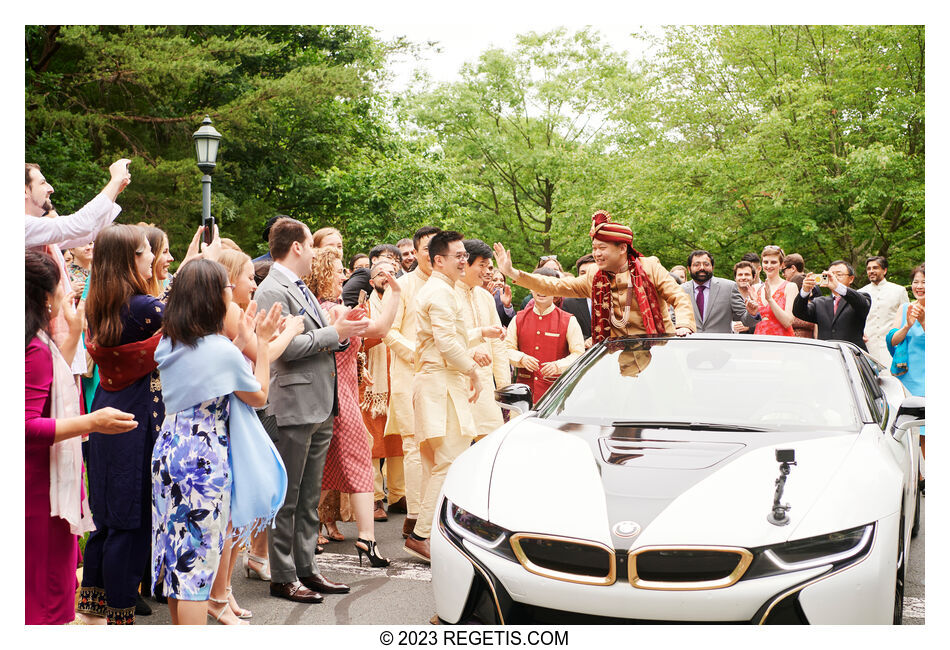 Anjali and Eric's Whimsical Wedding Where Swing Dance and Eternal Love Converge at Westfields Marriott, Chantilly, VA
NIKON D5
Shutter Speed Value : 1/1000
Aperture Value : 5.6
ISO : 640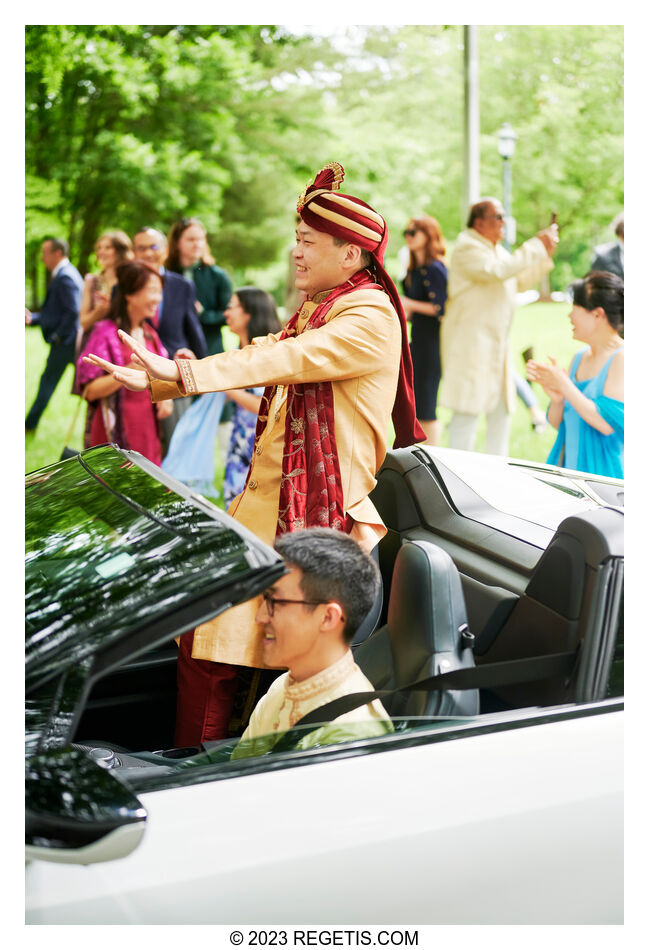 Anjali and Eric's Whimsical Wedding Where Swing Dance and Eternal Love Converge at Westfields Marriott, Chantilly, VA
NIKON Z 6
Shutter Speed Value : 1/3200
Aperture Value : 2.0
ISO : 640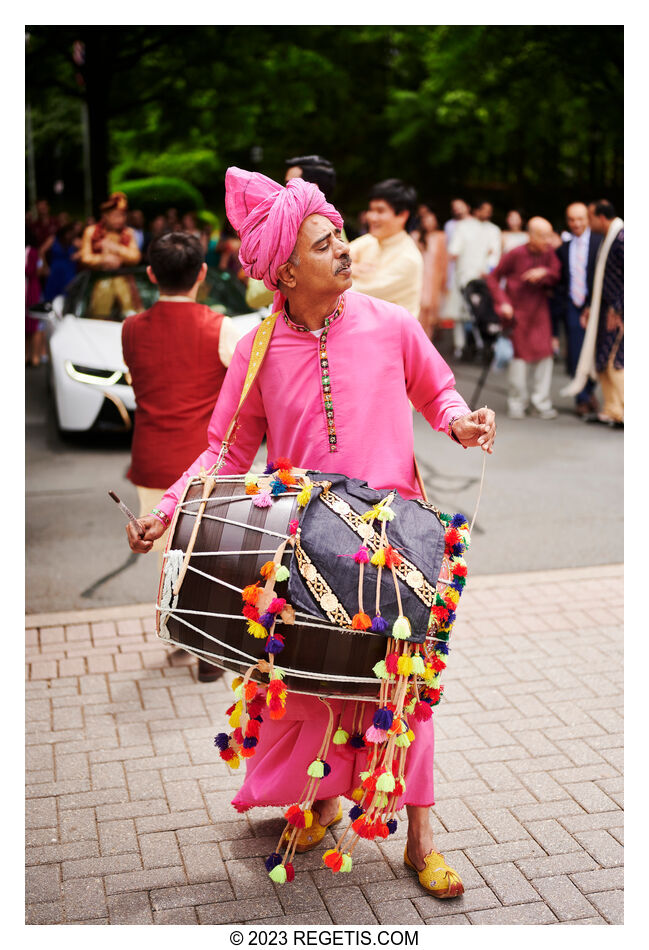 Anjali and Eric's Whimsical Wedding Where Swing Dance and Eternal Love Converge at Westfields Marriott, Chantilly, VA
NIKON Z 6
Shutter Speed Value : 1/8000
Aperture Value : 2.0
ISO : 500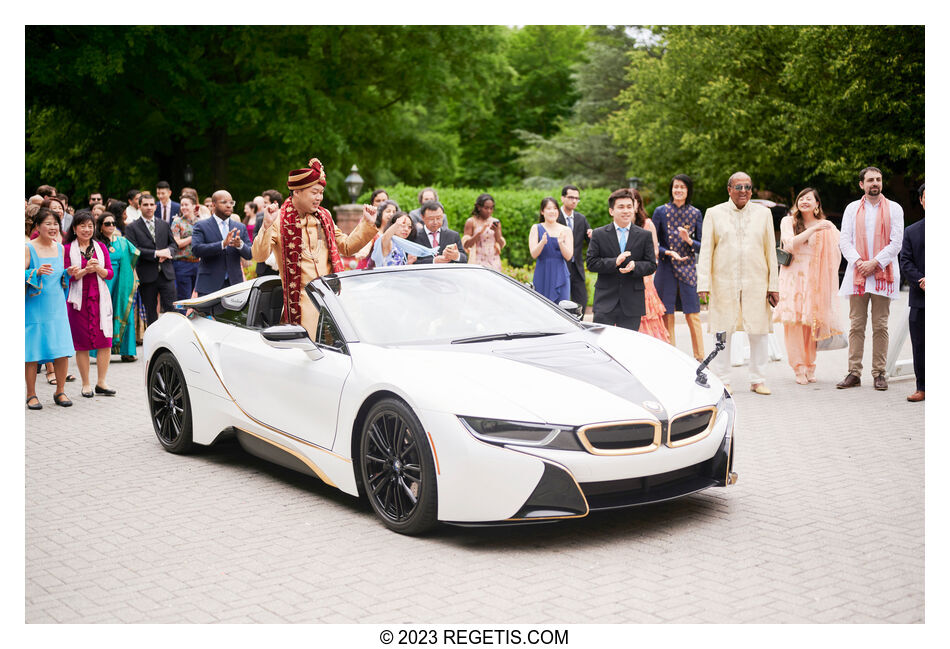 Anjali and Eric's Whimsical Wedding Where Swing Dance and Eternal Love Converge at Westfields Marriott, Chantilly, VA
NIKON Z 6
Shutter Speed Value : 1/8000
Aperture Value : 2.0
ISO : 320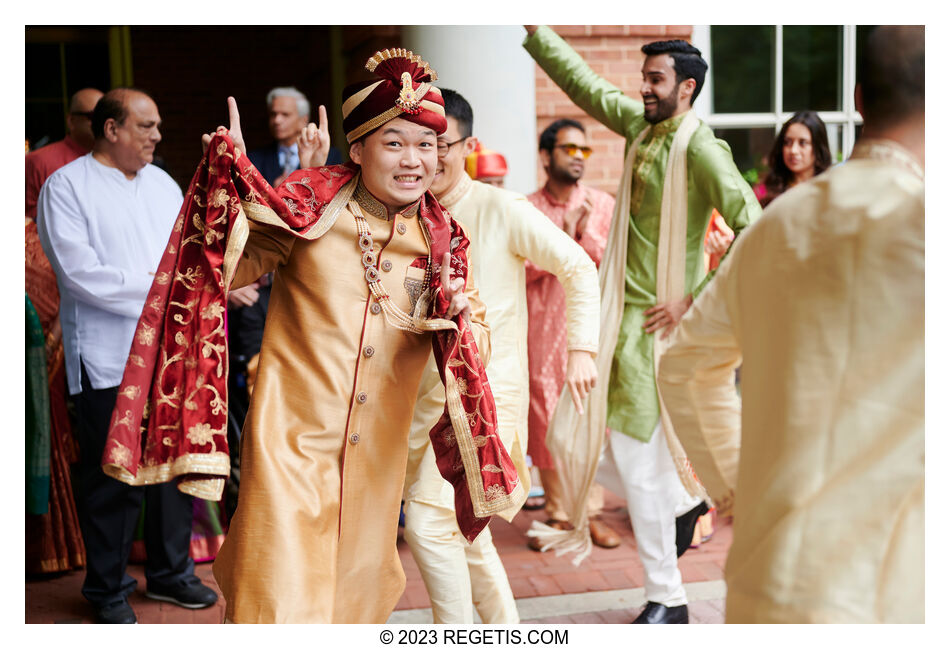 Anjali and Eric's Whimsical Wedding Where Swing Dance and Eternal Love Converge at Westfields Marriott, Chantilly, VA
NIKON Z 6
Shutter Speed Value : 1/5000
Aperture Value : 2.0
ISO : 640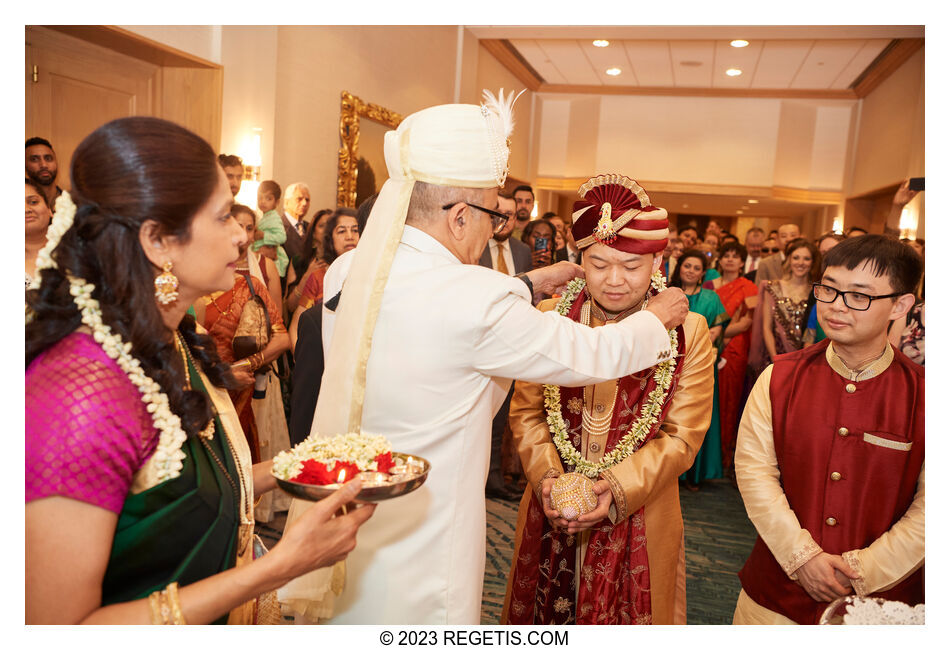 Anjali and Eric's Whimsical Wedding Where Swing Dance and Eternal Love Converge at Westfields Marriott, Chantilly, VA
NIKON D5
Shutter Speed Value : 1/60
Aperture Value : 4.0
ISO : 1600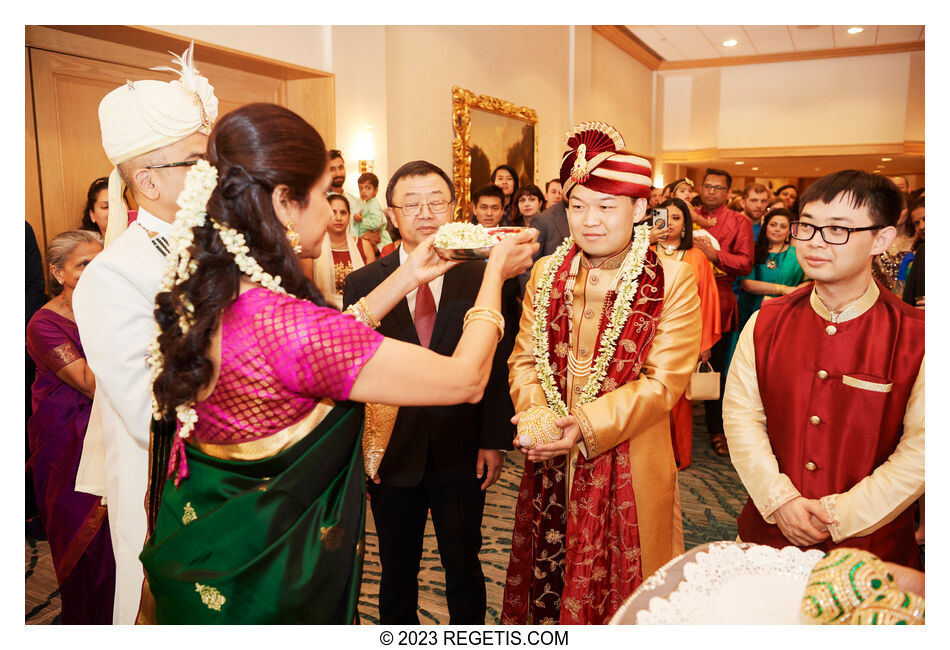 Anjali and Eric's Whimsical Wedding Where Swing Dance and Eternal Love Converge at Westfields Marriott, Chantilly, VA
NIKON D5
Shutter Speed Value : 1/60
Aperture Value : 4.0
ISO : 1600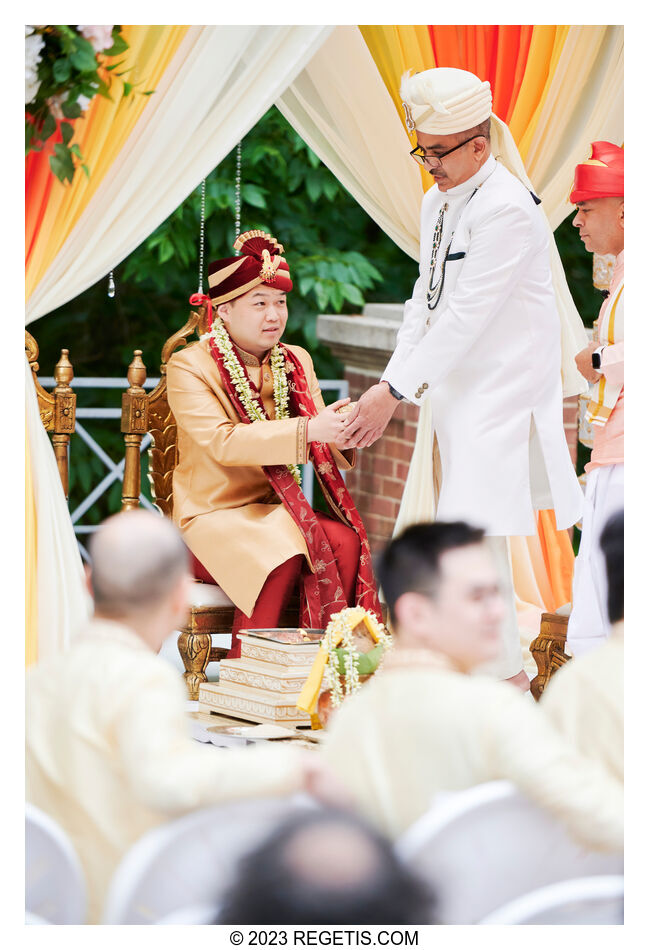 Anjali and Eric's Whimsical Wedding Where Swing Dance and Eternal Love Converge at Westfields Marriott, Chantilly, VA
NIKON Z 6
Shutter Speed Value : 1/5000
Aperture Value : 2.8
ISO : 640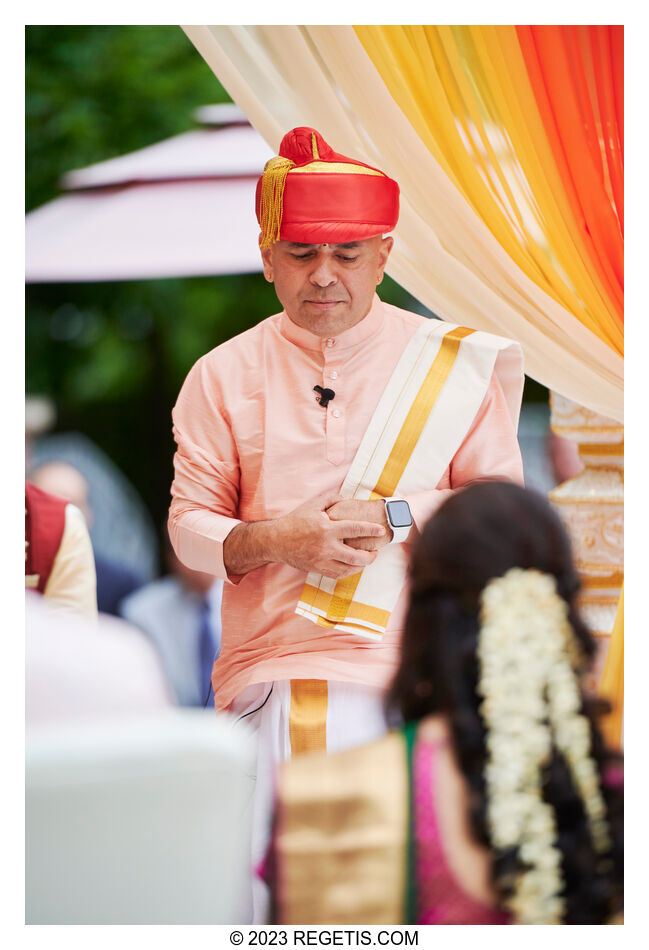 Anjali and Eric's Whimsical Wedding Where Swing Dance and Eternal Love Converge at Westfields Marriott, Chantilly, VA
NIKON Z 6
Shutter Speed Value : 1/5000
Aperture Value : 2.8
ISO : 640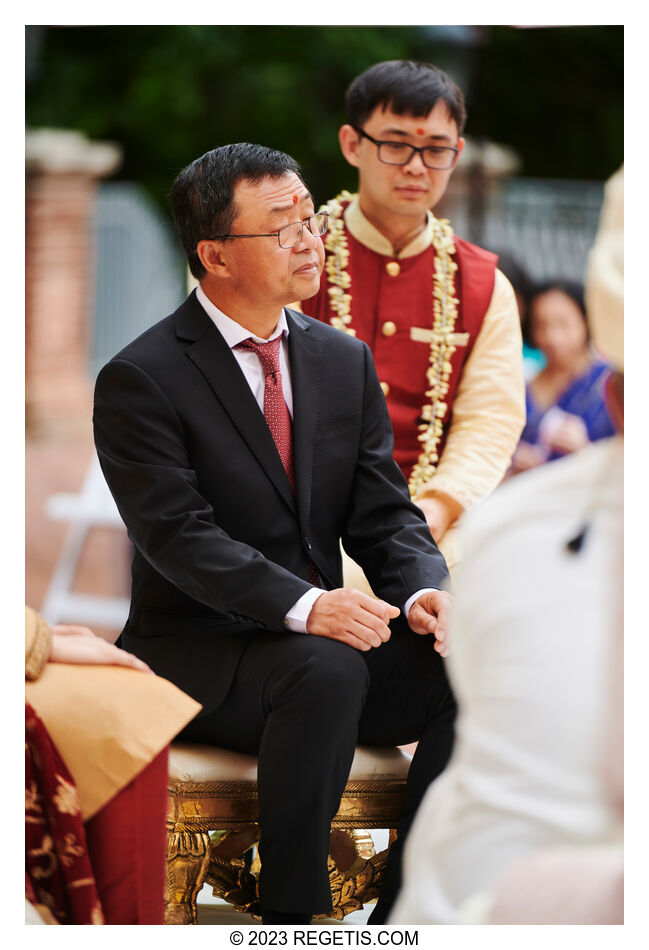 Anjali and Eric's Whimsical Wedding Where Swing Dance and Eternal Love Converge at Westfields Marriott, Chantilly, VA
NIKON Z 6
Shutter Speed Value : 1/2000
Aperture Value : 2.8
ISO : 640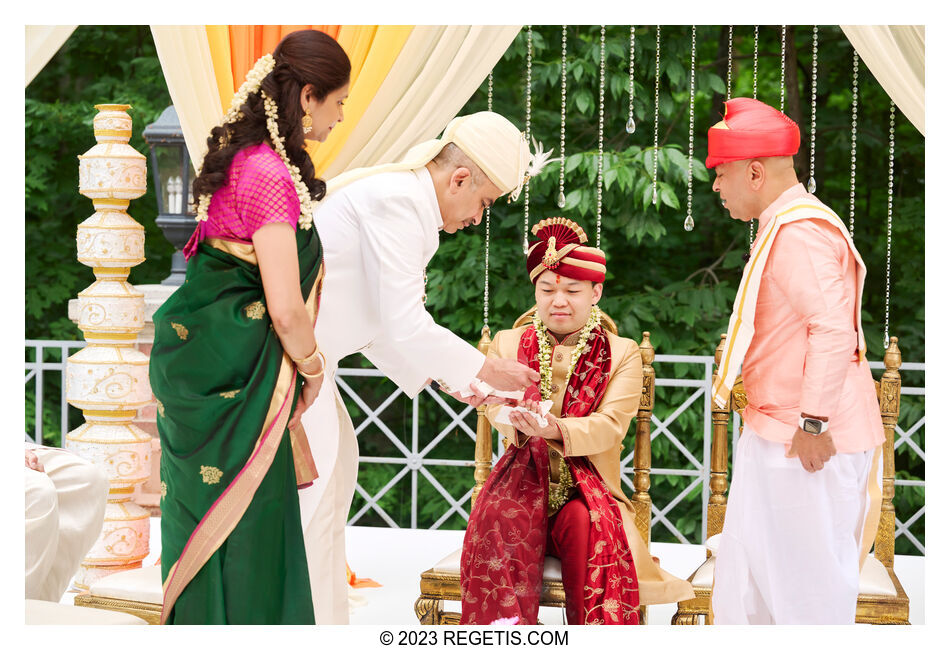 Anjali and Eric's Whimsical Wedding Where Swing Dance and Eternal Love Converge at Westfields Marriott, Chantilly, VA
NIKON Z 9
Shutter Speed Value : 1/1600
Aperture Value : 4.0
ISO : 640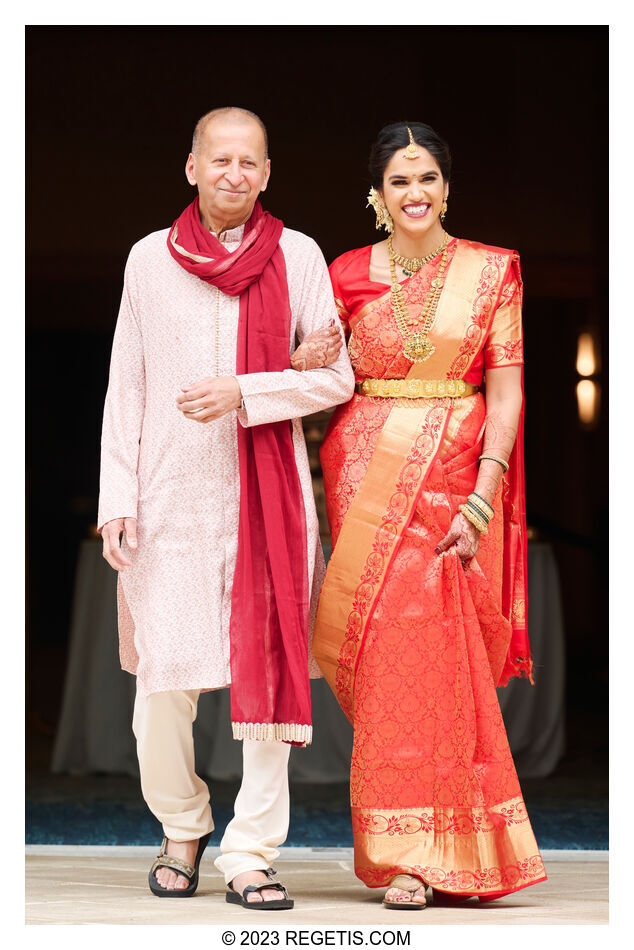 Anjali and Eric's Whimsical Wedding Where Swing Dance and Eternal Love Converge at Westfields Marriott, Chantilly, VA
NIKON Z 9
Shutter Speed Value : 1/1000
Aperture Value : 4.0
ISO : 640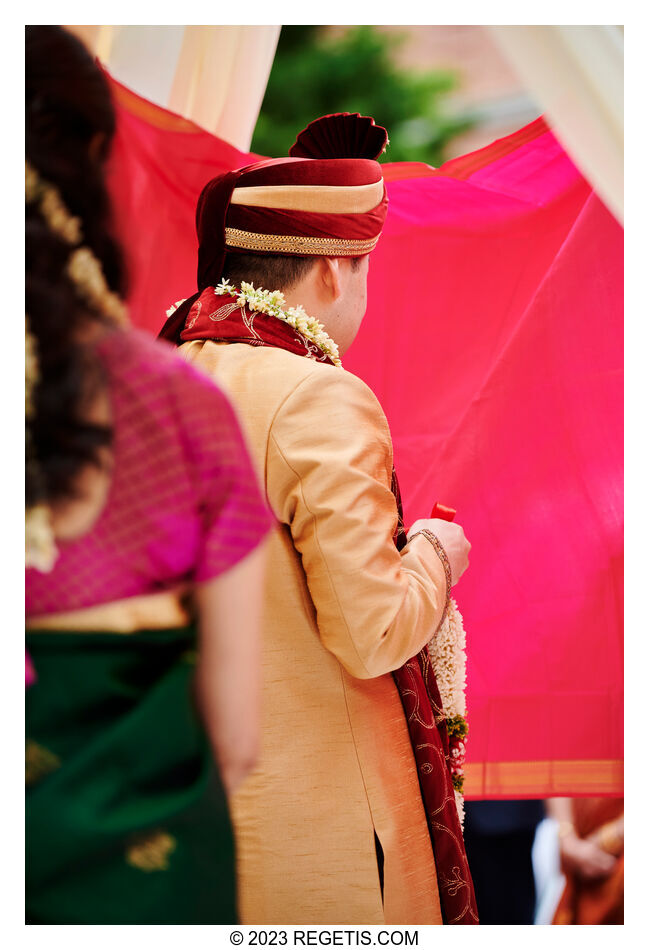 Anjali and Eric's Whimsical Wedding Where Swing Dance and Eternal Love Converge at Westfields Marriott, Chantilly, VA
NIKON Z 6
Shutter Speed Value : 1/3200
Aperture Value : 2.8
ISO : 640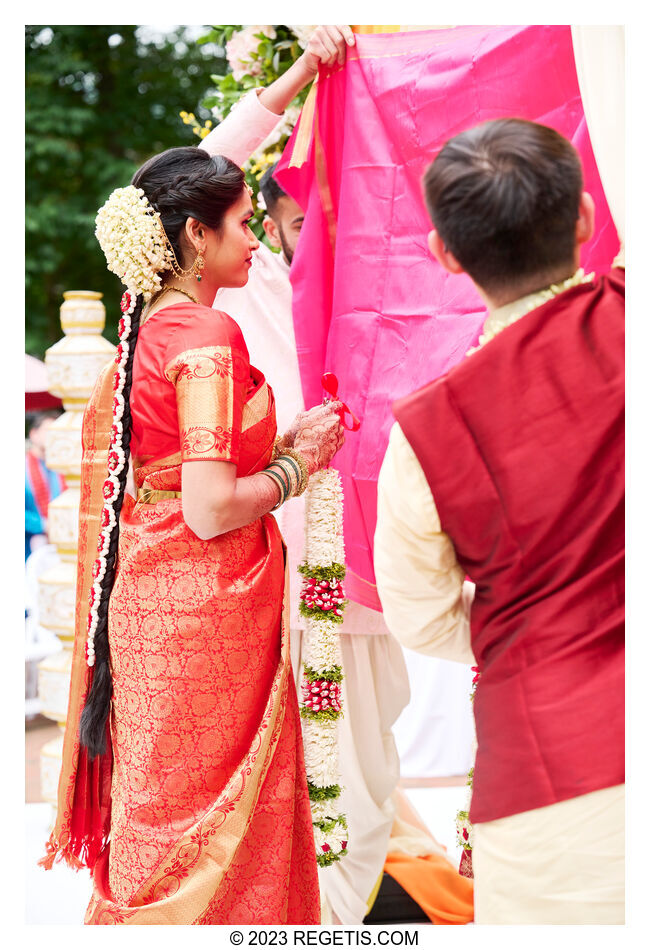 Anjali and Eric's Whimsical Wedding Where Swing Dance and Eternal Love Converge at Westfields Marriott, Chantilly, VA
NIKON Z 9
Shutter Speed Value : 1/1600
Aperture Value : 4.0
ISO : 640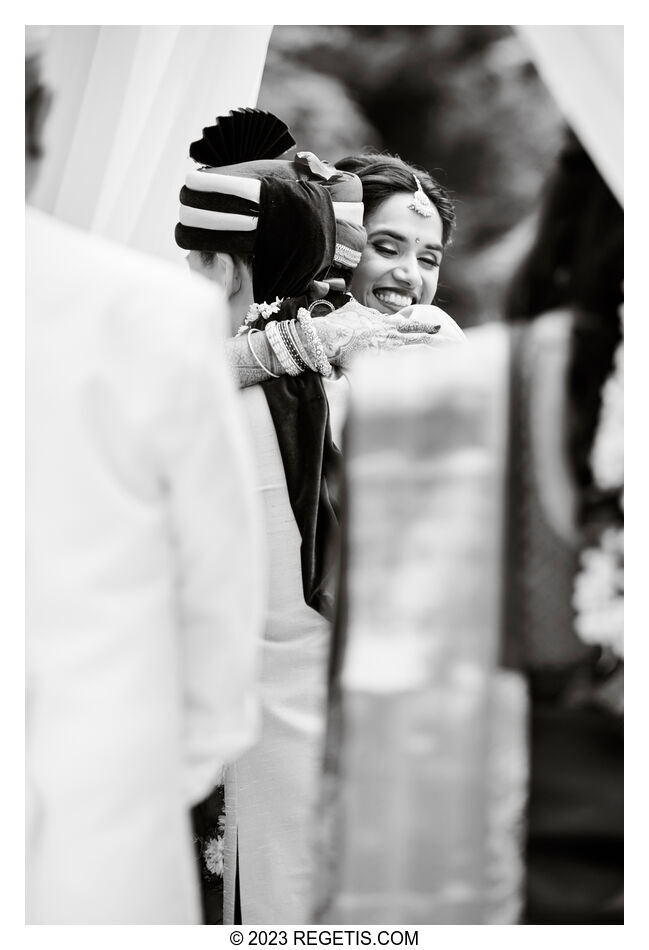 Anjali and Eric's Whimsical Wedding Where Swing Dance and Eternal Love Converge at Westfields Marriott, Chantilly, VA
NIKON Z 6
Shutter Speed Value : 1/2500
Aperture Value : 2.8
ISO : 640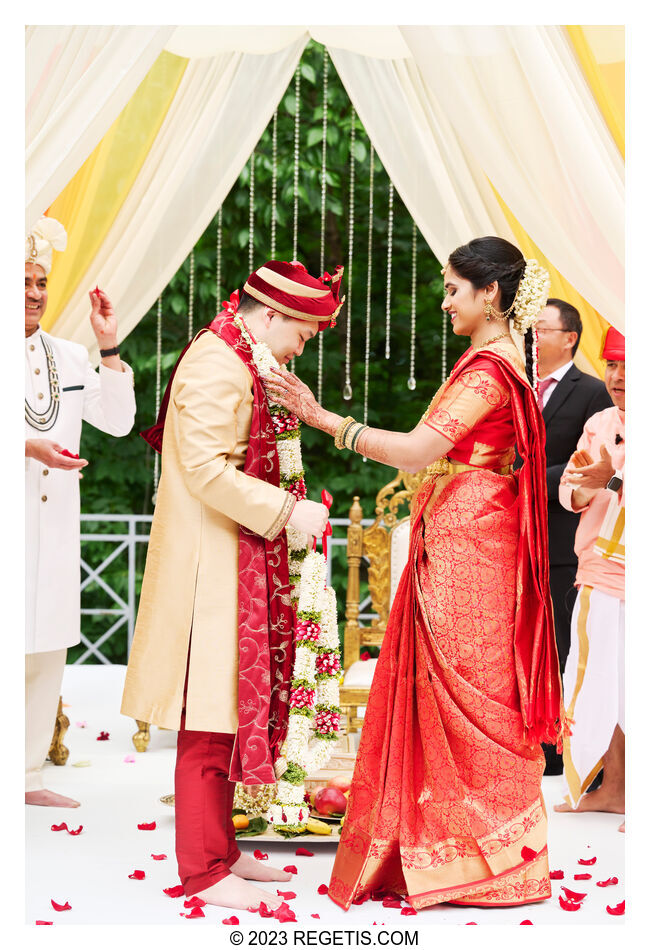 Anjali and Eric's Whimsical Wedding Where Swing Dance and Eternal Love Converge at Westfields Marriott, Chantilly, VA
NIKON Z 9
Shutter Speed Value : 1/2000
Aperture Value : 4.0
ISO : 640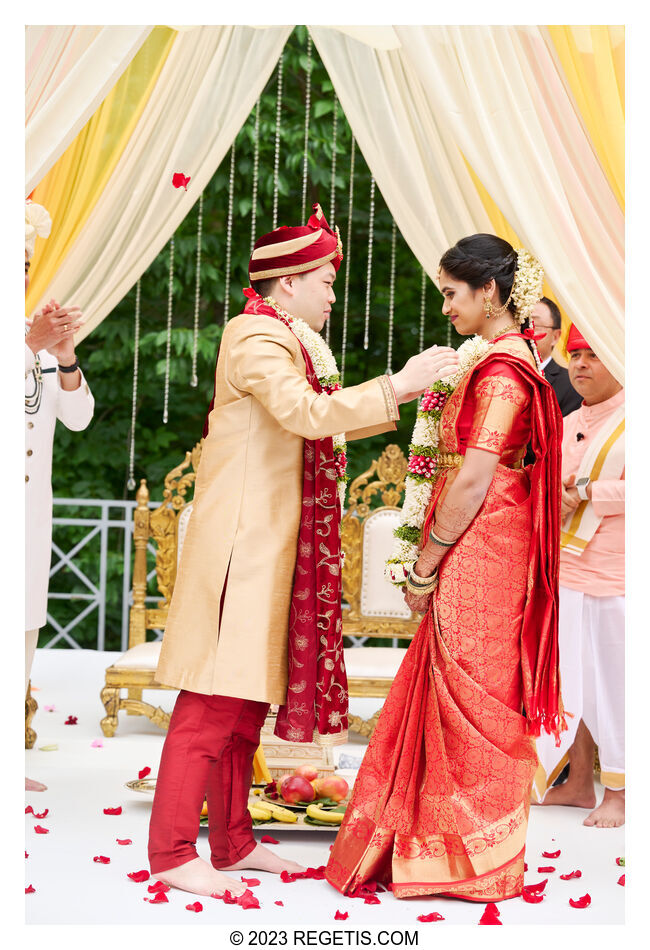 Anjali and Eric's Whimsical Wedding Where Swing Dance and Eternal Love Converge at Westfields Marriott, Chantilly, VA
NIKON Z 9
Shutter Speed Value : 1/2000
Aperture Value : 4.0
ISO : 640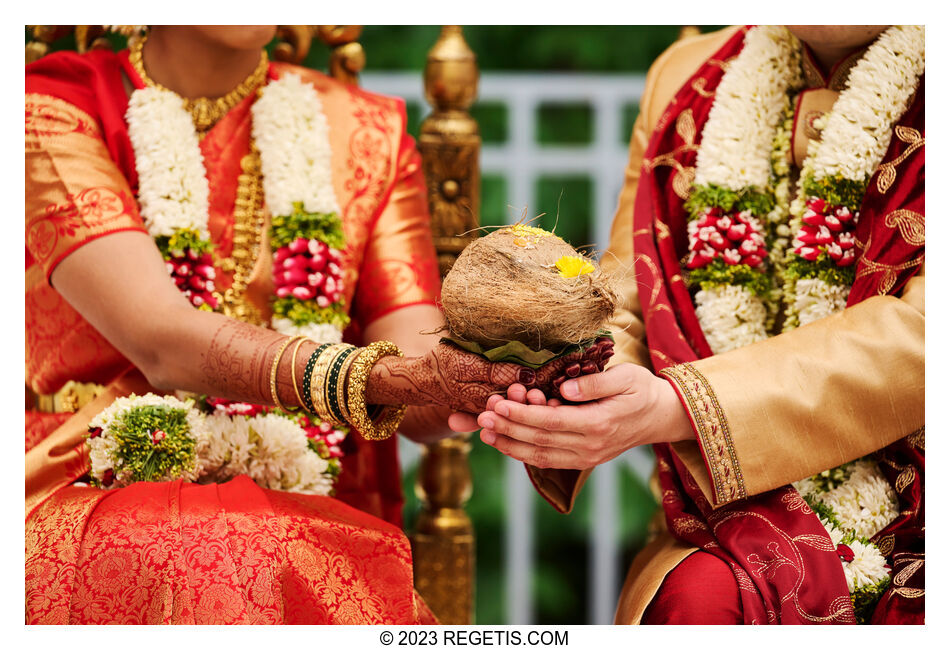 Anjali and Eric's Whimsical Wedding Where Swing Dance and Eternal Love Converge at Westfields Marriott, Chantilly, VA
NIKON Z 9
Shutter Speed Value : 1/1600
Aperture Value : 4.0
ISO : 640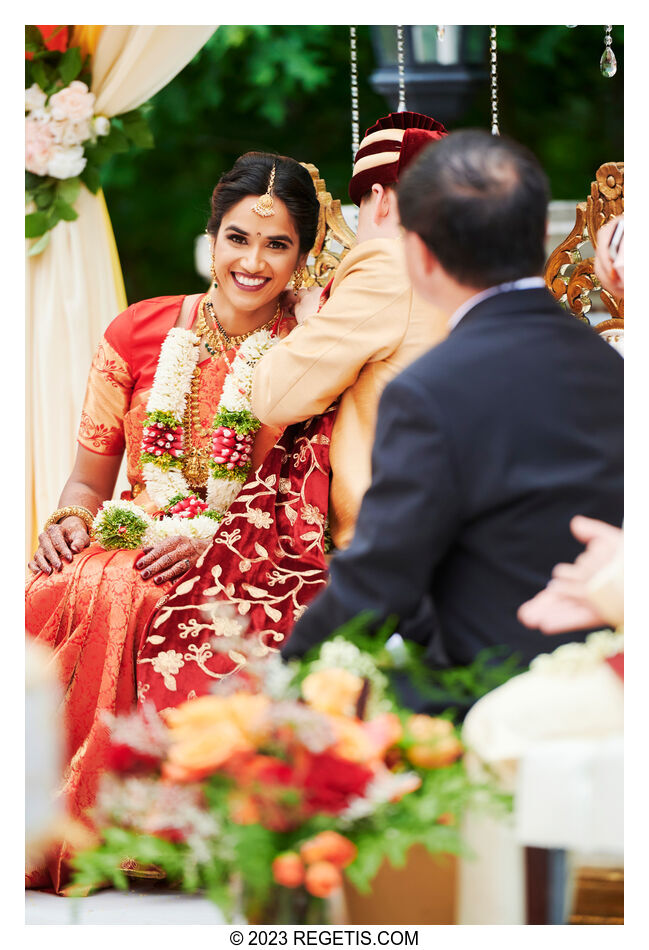 Anjali and Eric's Whimsical Wedding Where Swing Dance and Eternal Love Converge at Westfields Marriott, Chantilly, VA
NIKON Z 6
Shutter Speed Value : 1/2000
Aperture Value : 2.8
ISO : 640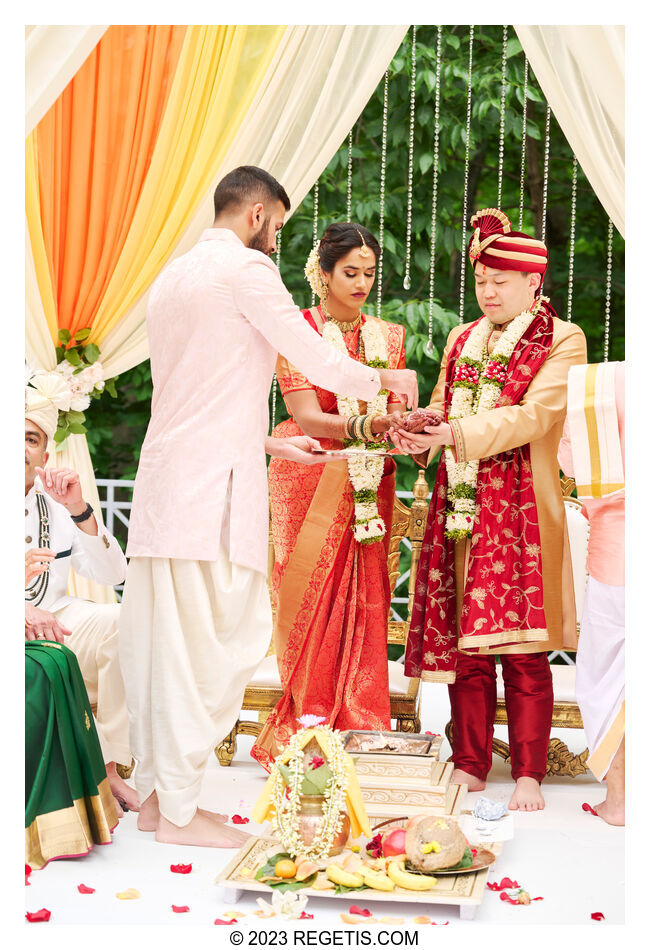 Anjali and Eric's Whimsical Wedding Where Swing Dance and Eternal Love Converge at Westfields Marriott, Chantilly, VA
NIKON Z 9
Shutter Speed Value : 1/1250
Aperture Value : 4.0
ISO : 640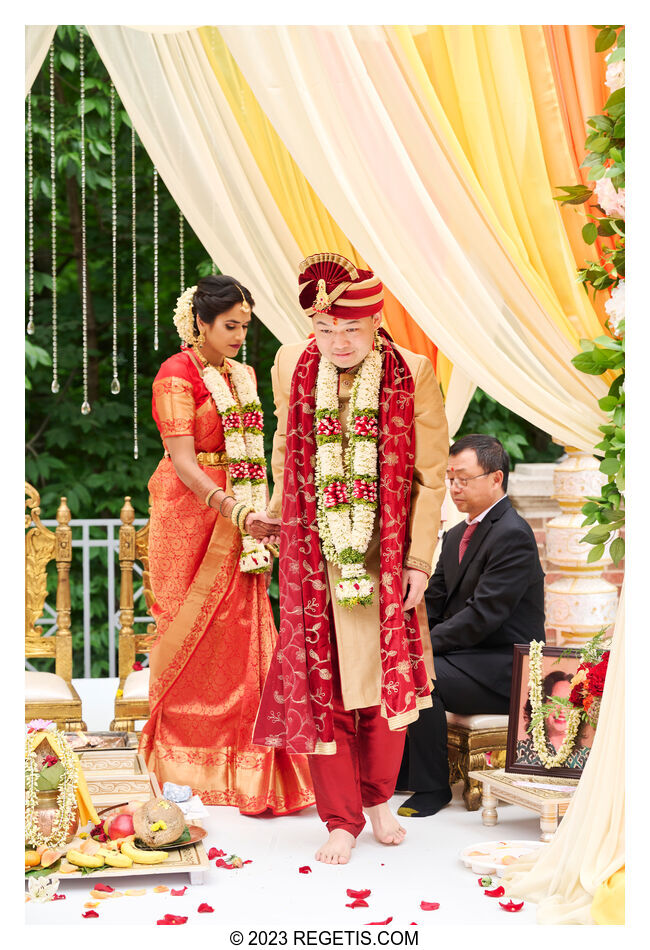 Anjali and Eric's Whimsical Wedding Where Swing Dance and Eternal Love Converge at Westfields Marriott, Chantilly, VA
NIKON Z 9
Shutter Speed Value : 1/1250
Aperture Value : 4.0
ISO : 640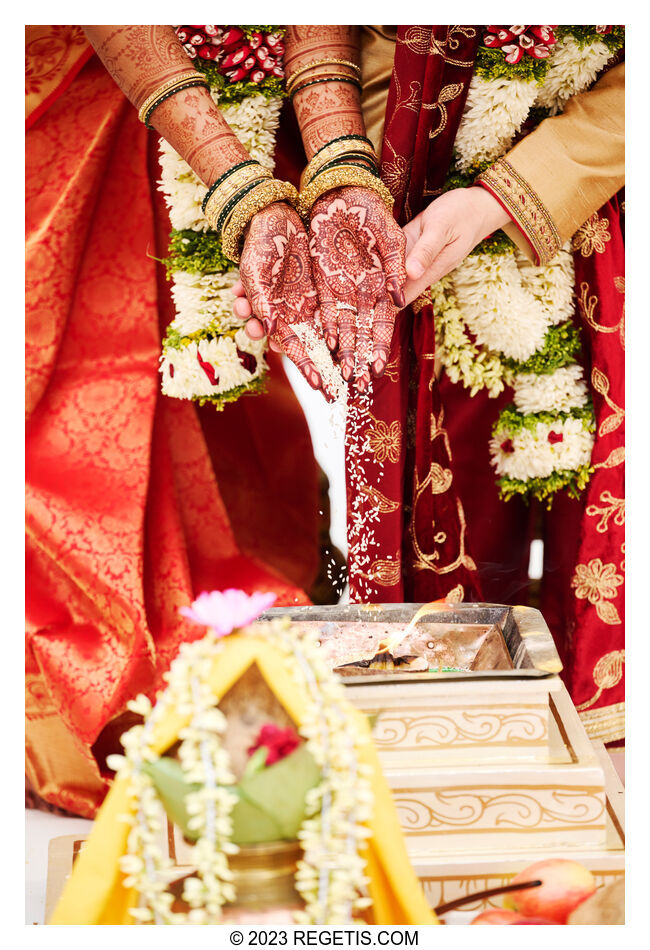 Anjali and Eric's Whimsical Wedding Where Swing Dance and Eternal Love Converge at Westfields Marriott, Chantilly, VA
NIKON Z 9
Shutter Speed Value : 1/1250
Aperture Value : 4.0
ISO : 640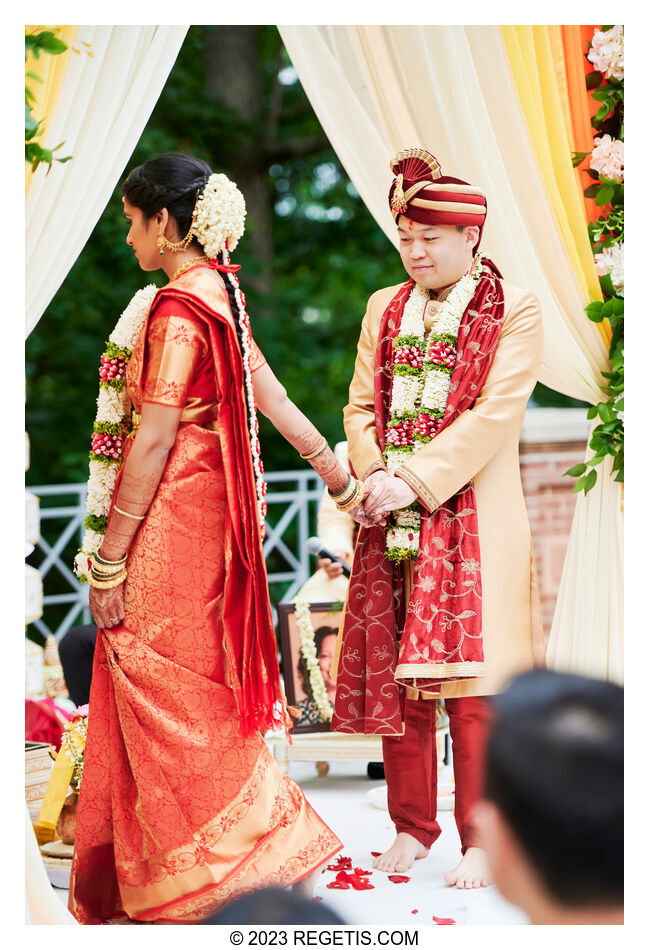 Anjali and Eric's Whimsical Wedding Where Swing Dance and Eternal Love Converge at Westfields Marriott, Chantilly, VA
NIKON Z 6
Shutter Speed Value : 1/4000
Aperture Value : 2.8
ISO : 640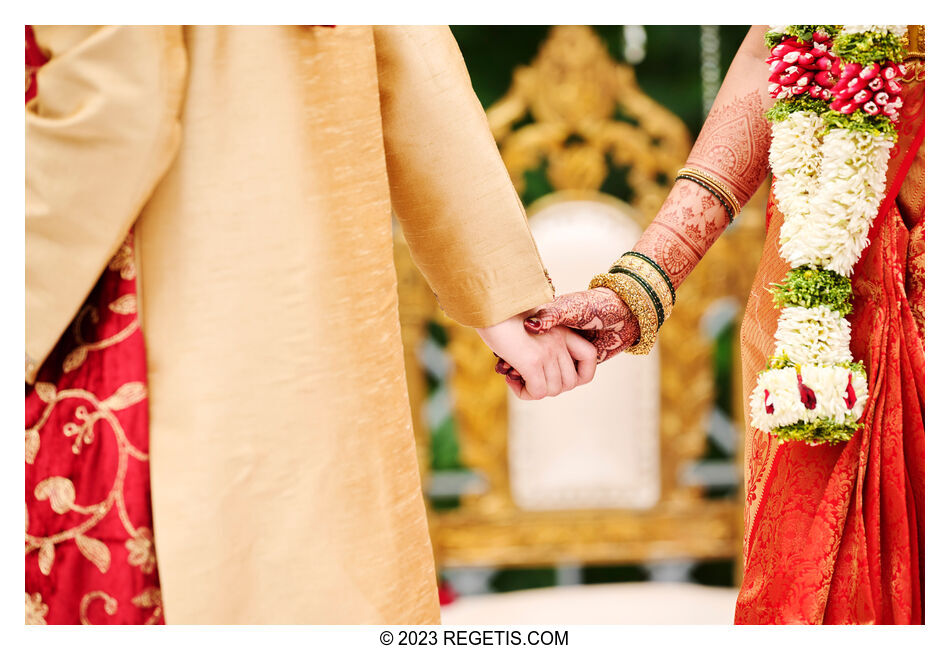 Anjali and Eric's Whimsical Wedding Where Swing Dance and Eternal Love Converge at Westfields Marriott, Chantilly, VA
NIKON Z 9
Shutter Speed Value : 1/1250
Aperture Value : 4.0
ISO : 640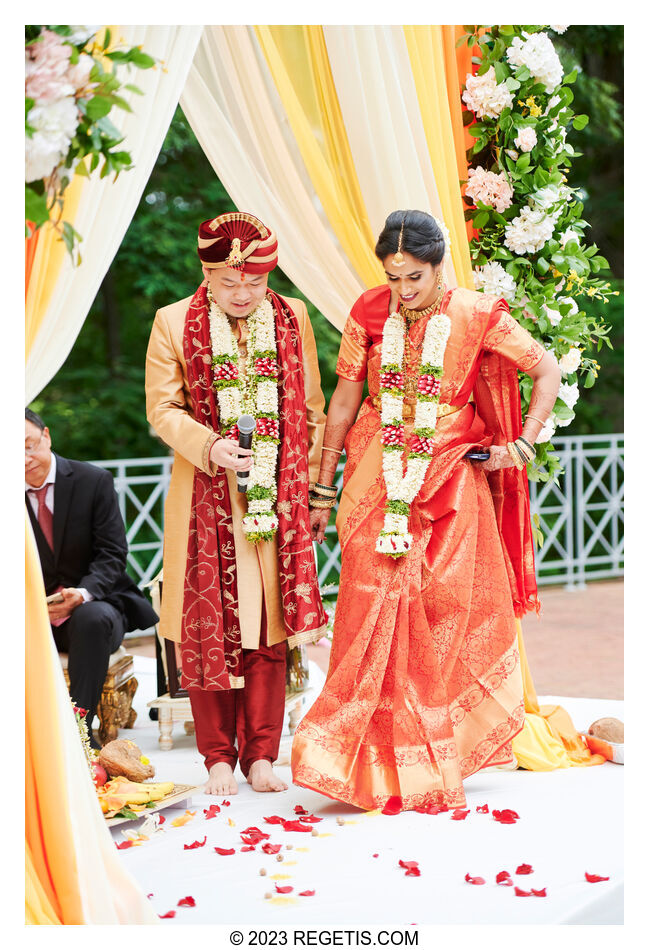 Anjali and Eric's Whimsical Wedding Where Swing Dance and Eternal Love Converge at Westfields Marriott, Chantilly, VA
NIKON Z 6
Shutter Speed Value : 1/2500
Aperture Value : 2.8
ISO : 640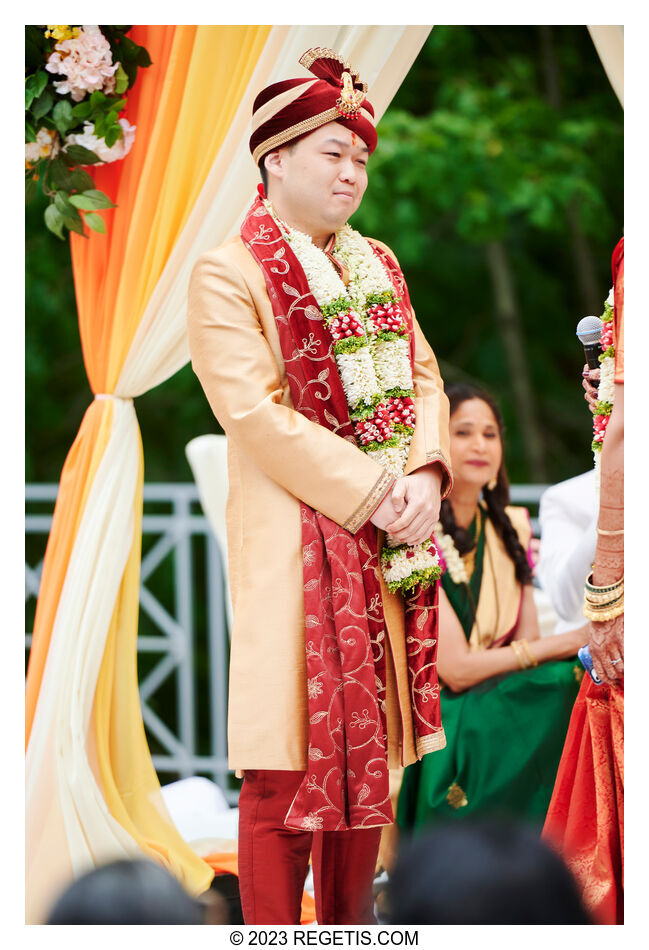 Anjali and Eric's Whimsical Wedding Where Swing Dance and Eternal Love Converge at Westfields Marriott, Chantilly, VA
NIKON Z 6
Shutter Speed Value : 1/2500
Aperture Value : 2.8
ISO : 640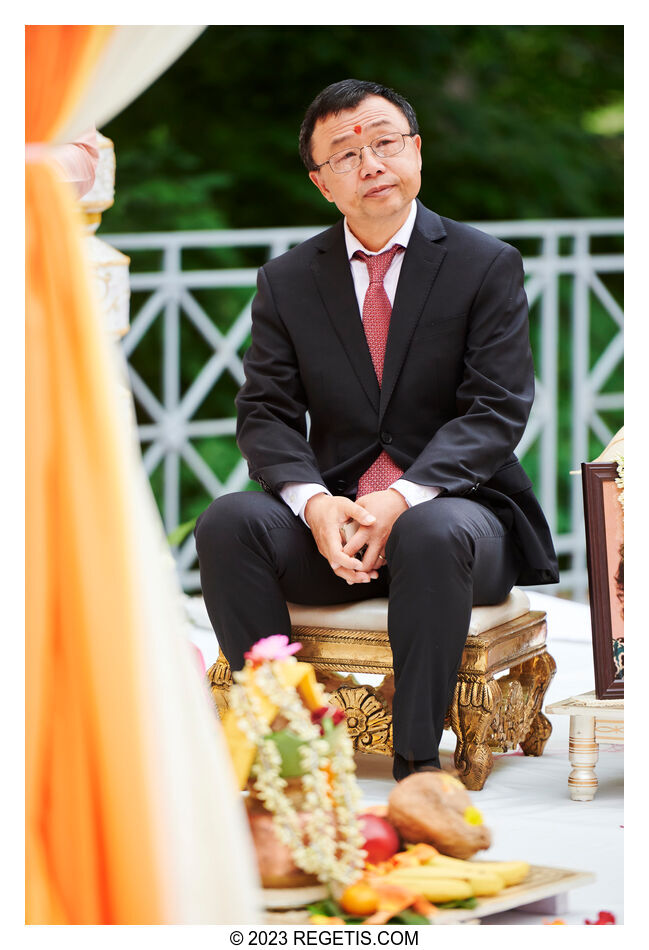 Anjali and Eric's Whimsical Wedding Where Swing Dance and Eternal Love Converge at Westfields Marriott, Chantilly, VA
NIKON Z 6
Shutter Speed Value : 1/2500
Aperture Value : 2.8
ISO : 640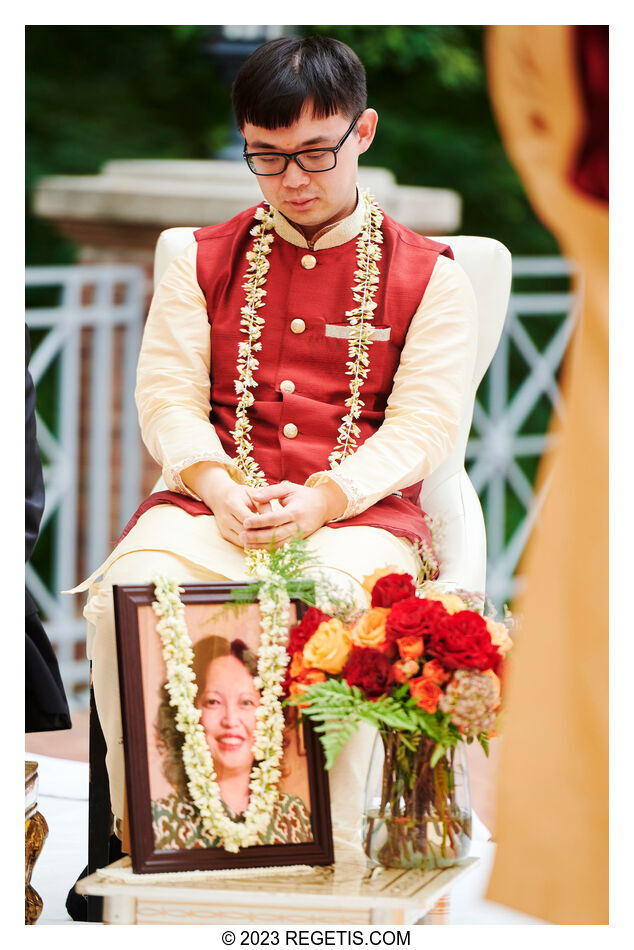 Anjali and Eric's Whimsical Wedding Where Swing Dance and Eternal Love Converge at Westfields Marriott, Chantilly, VA
NIKON Z 6
Shutter Speed Value : 1/2500
Aperture Value : 2.8
ISO : 640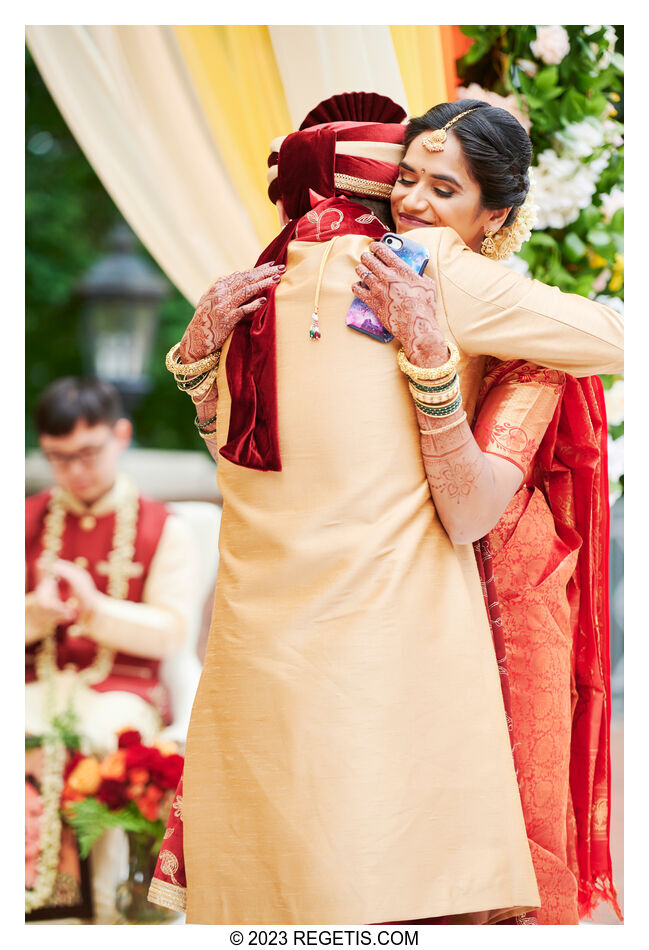 Anjali and Eric's Whimsical Wedding Where Swing Dance and Eternal Love Converge at Westfields Marriott, Chantilly, VA
NIKON Z 6
Shutter Speed Value : 1/3200
Aperture Value : 2.8
ISO : 640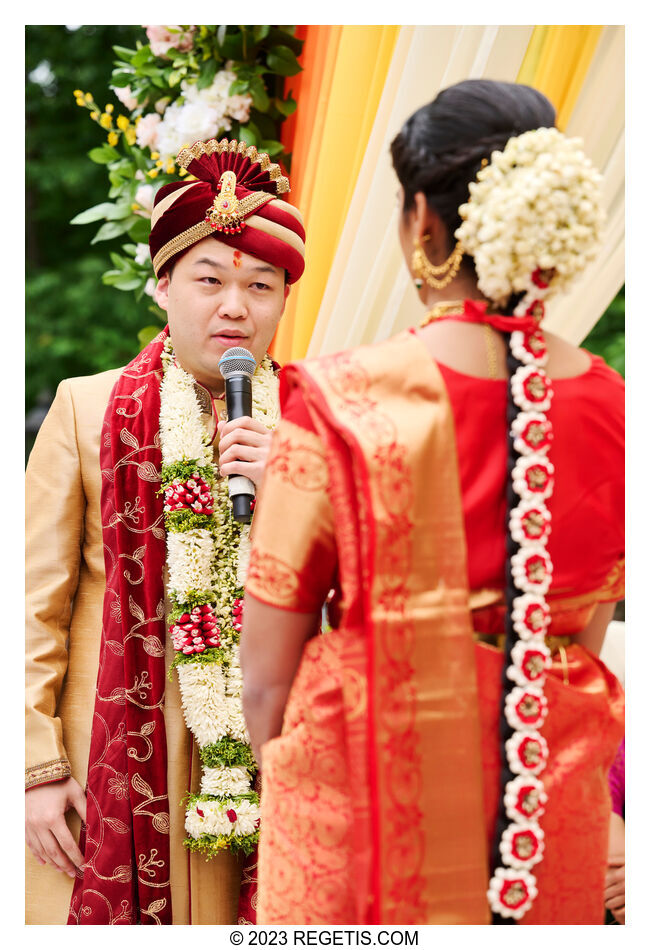 Anjali and Eric's Whimsical Wedding Where Swing Dance and Eternal Love Converge at Westfields Marriott, Chantilly, VA
NIKON Z 9
Shutter Speed Value : 1/2000
Aperture Value : 4.0
ISO : 640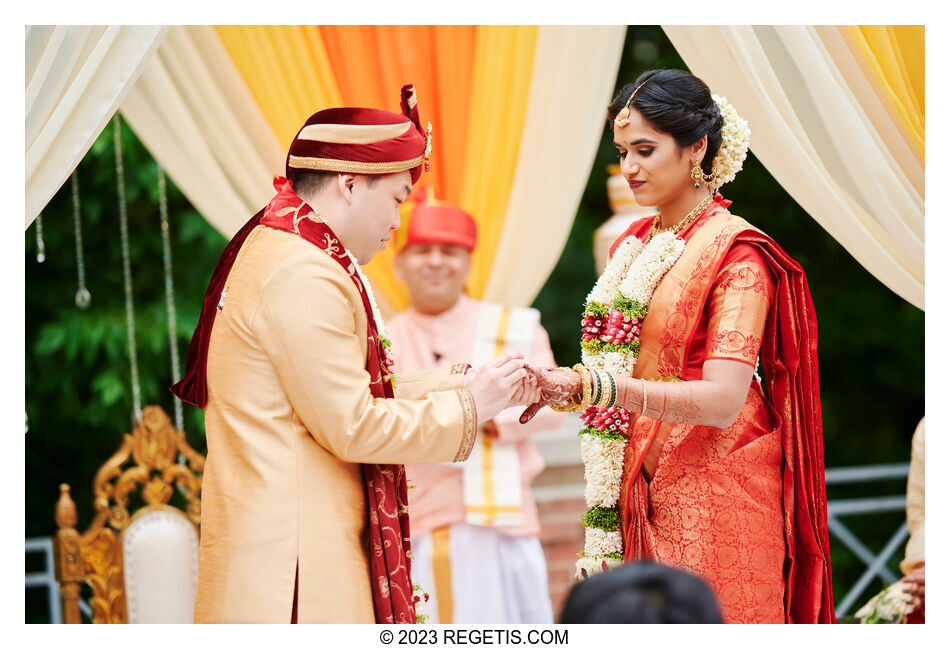 Anjali and Eric's Whimsical Wedding Where Swing Dance and Eternal Love Converge at Westfields Marriott, Chantilly, VA
NIKON Z 6
Shutter Speed Value : 1/3200
Aperture Value : 2.8
ISO : 640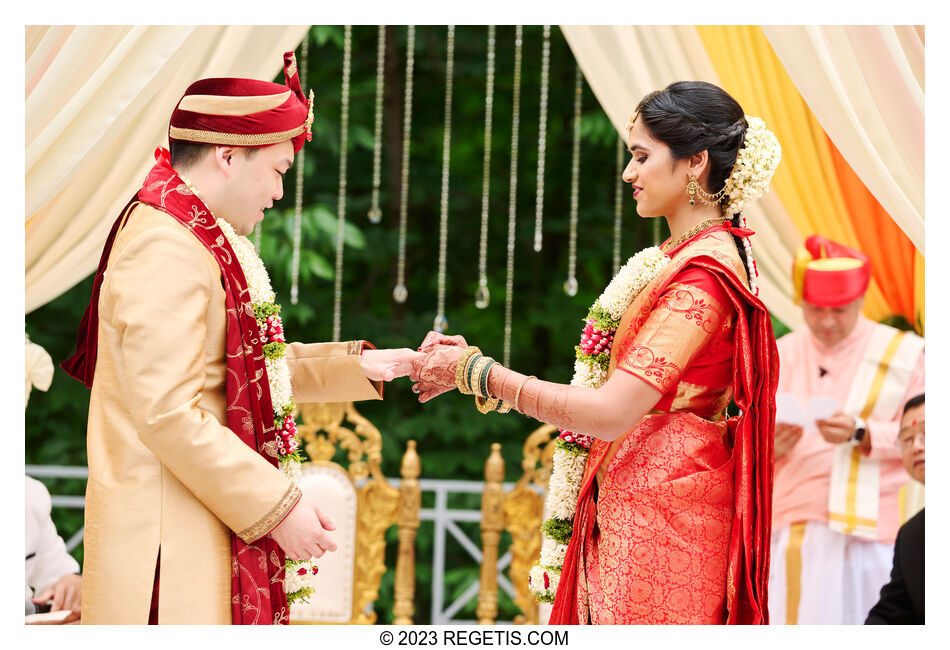 Anjali and Eric's Whimsical Wedding Where Swing Dance and Eternal Love Converge at Westfields Marriott, Chantilly, VA
NIKON Z 9
Shutter Speed Value : 1/1600
Aperture Value : 4.0
ISO : 640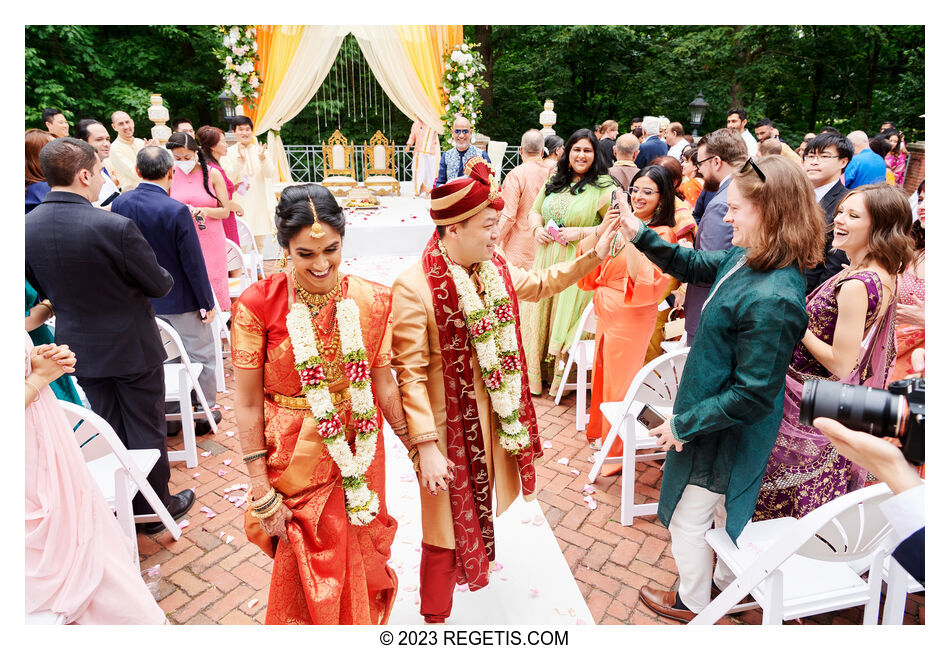 Anjali and Eric's Whimsical Wedding Where Swing Dance and Eternal Love Converge at Westfields Marriott, Chantilly, VA
NIKON D5
Shutter Speed Value : 1/800
Aperture Value : 5.6
ISO : 640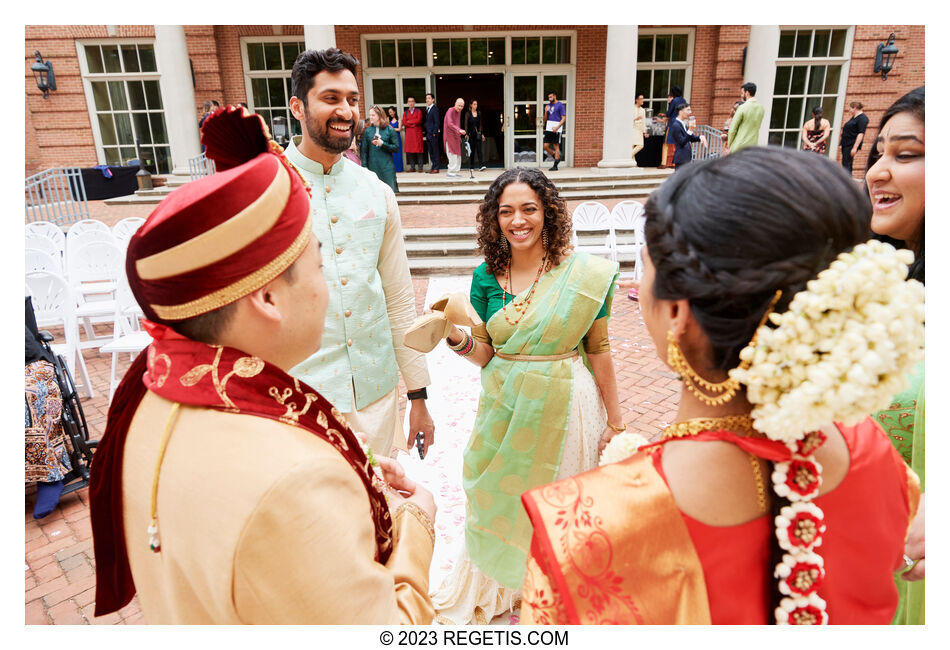 Anjali and Eric's Whimsical Wedding Where Swing Dance and Eternal Love Converge at Westfields Marriott, Chantilly, VA
NIKON D5
Shutter Speed Value : 1/500
Aperture Value : 5.6
ISO : 640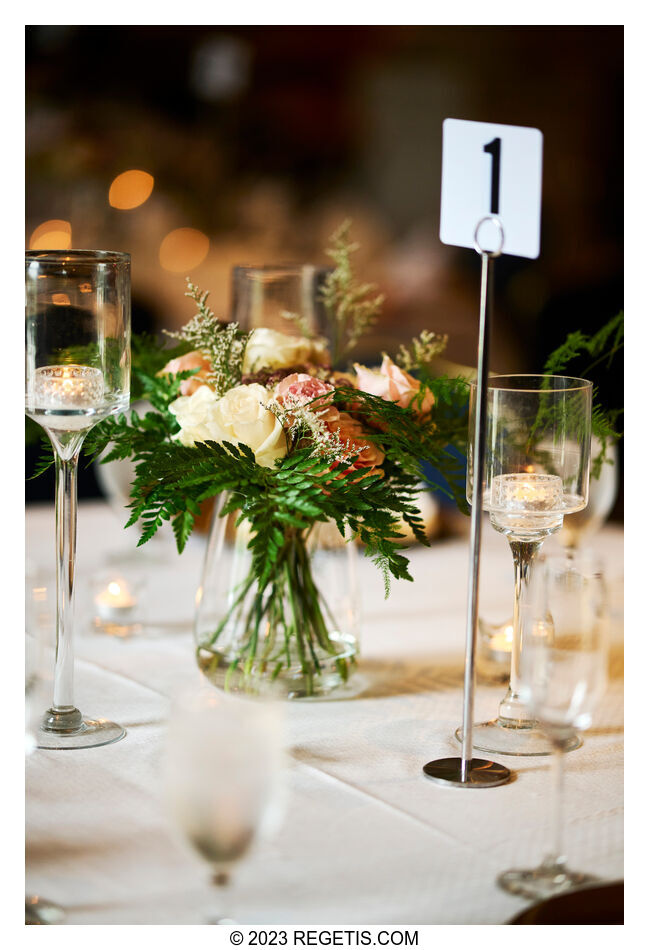 Anjali and Eric's Whimsical Wedding Where Swing Dance and Eternal Love Converge at Westfields Marriott, Chantilly, VA
NIKON Z 6_2
Shutter Speed Value : 1/500
Aperture Value : 1.4
ISO : 640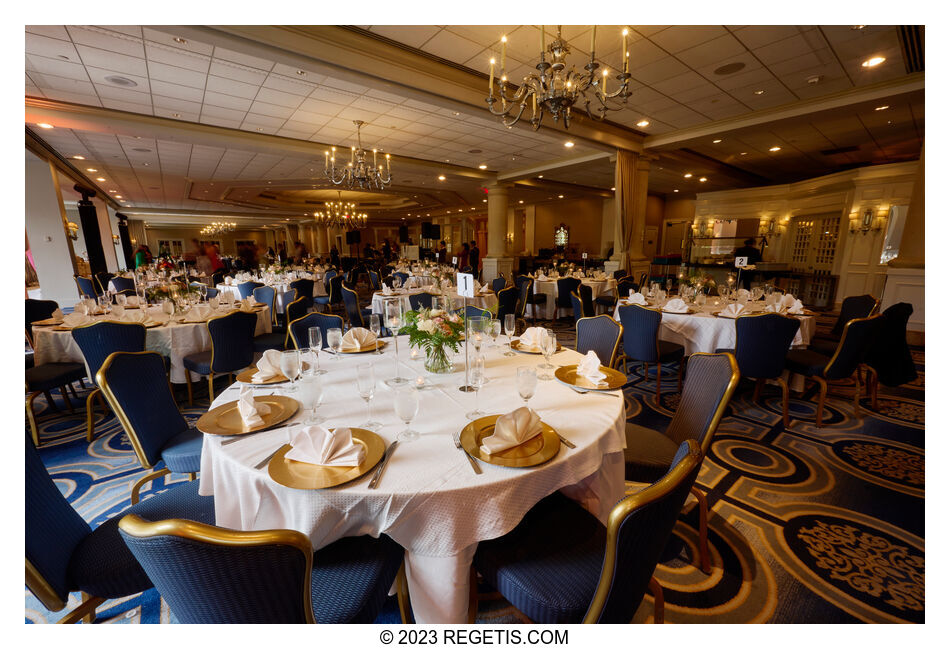 Anjali and Eric's Whimsical Wedding Where Swing Dance and Eternal Love Converge at Westfields Marriott, Chantilly, VA
NIKON Z 6_2
Shutter Speed Value : 2.5
Aperture Value : 22.0
ISO : 100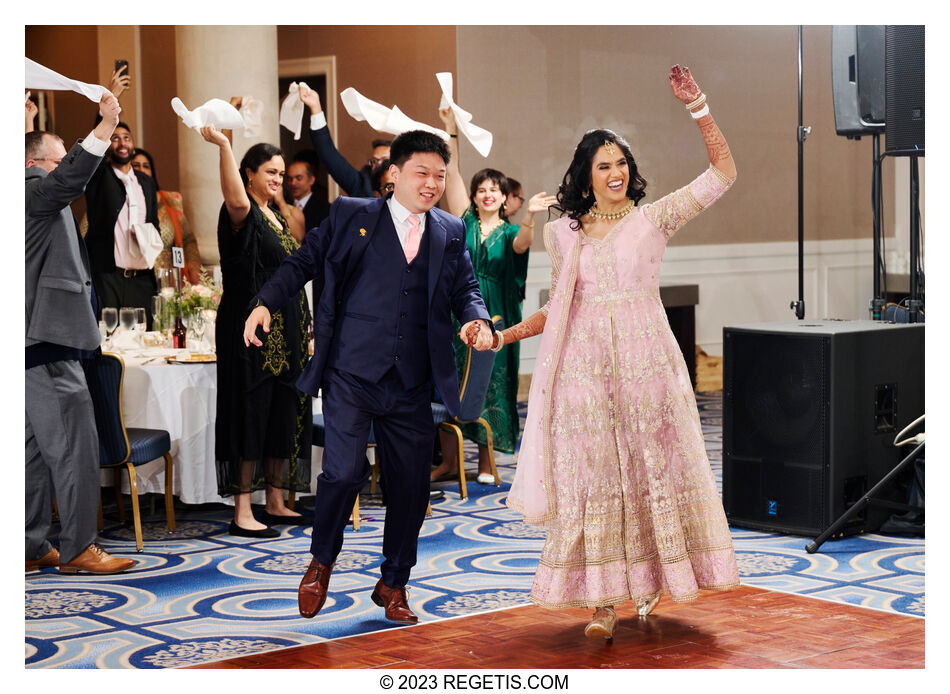 Anjali and Eric's Whimsical Wedding Where Swing Dance and Eternal Love Converge at Westfields Marriott, Chantilly, VA
NIKON Z 9
Shutter Speed Value : 1/100
Aperture Value : 4.0
ISO : 1600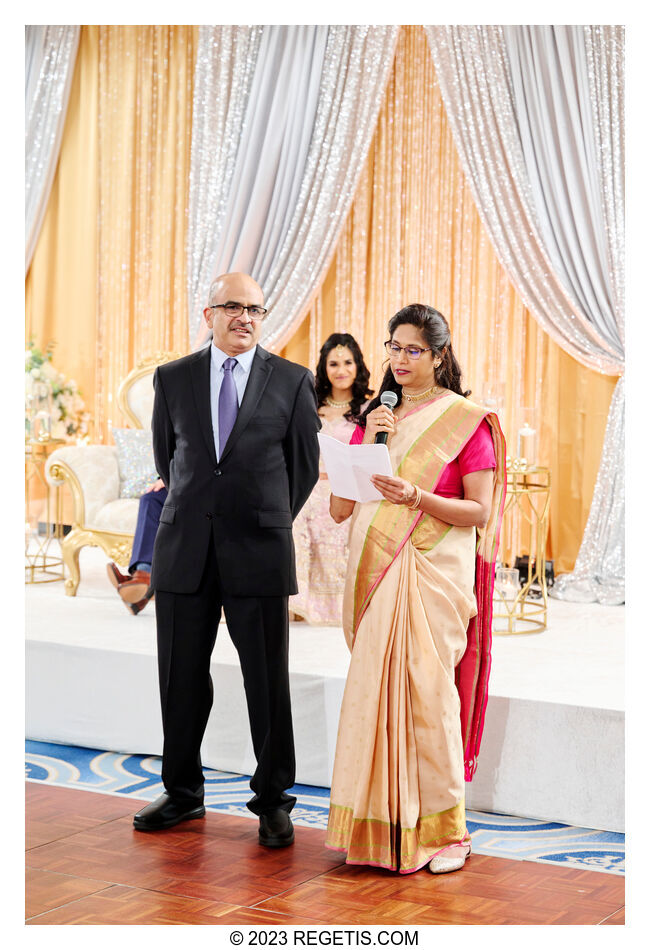 Anjali and Eric's Whimsical Wedding Where Swing Dance and Eternal Love Converge at Westfields Marriott, Chantilly, VA
NIKON Z 9
Shutter Speed Value : 1/125
Aperture Value : 4.0
ISO : 2000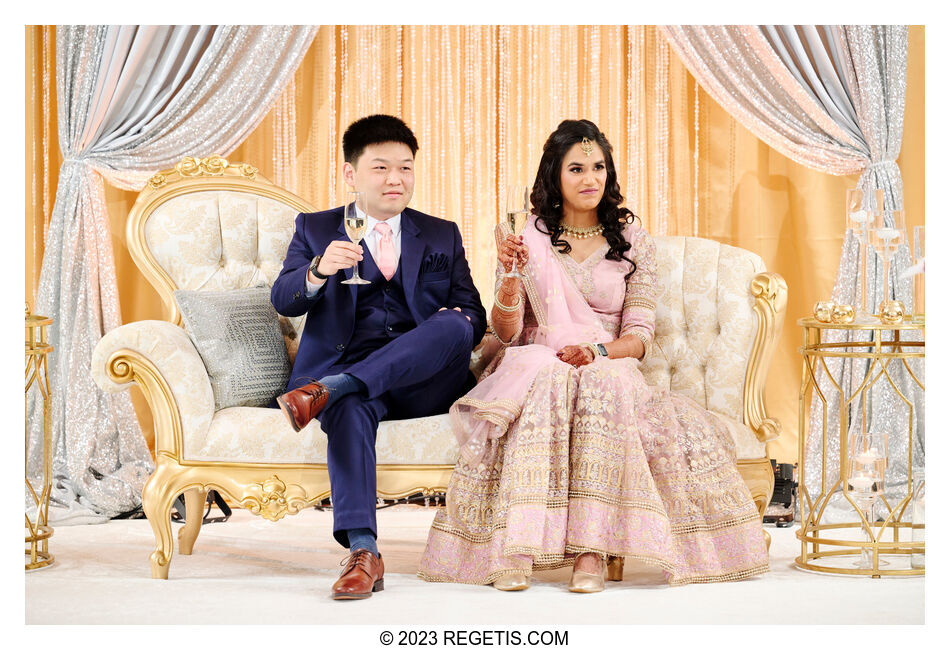 Anjali and Eric's Whimsical Wedding Where Swing Dance and Eternal Love Converge at Westfields Marriott, Chantilly, VA
NIKON Z 9
Shutter Speed Value : 1/125
Aperture Value : 4.0
ISO : 2000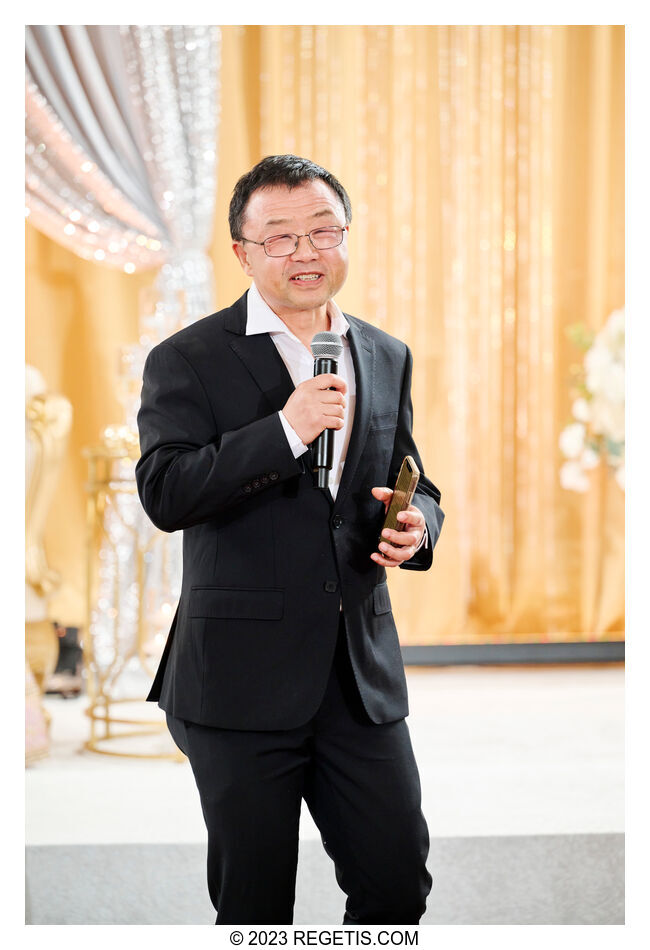 Anjali and Eric's Whimsical Wedding Where Swing Dance and Eternal Love Converge at Westfields Marriott, Chantilly, VA
NIKON Z 9
Shutter Speed Value : 1/125
Aperture Value : 4.0
ISO : 2000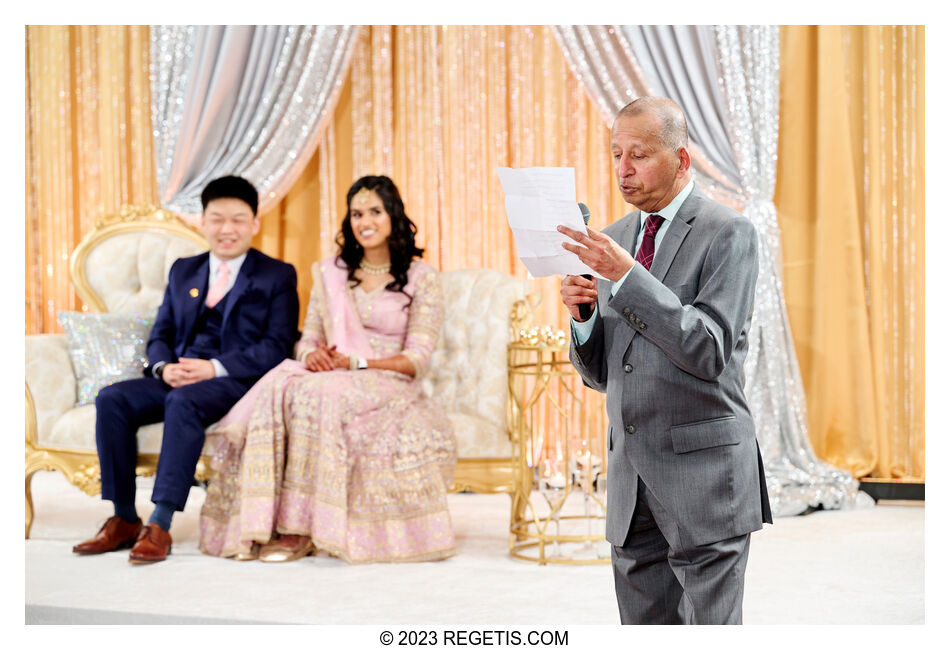 Anjali and Eric's Whimsical Wedding Where Swing Dance and Eternal Love Converge at Westfields Marriott, Chantilly, VA
NIKON Z 9
Shutter Speed Value : 1/160
Aperture Value : 4.0
ISO : 2000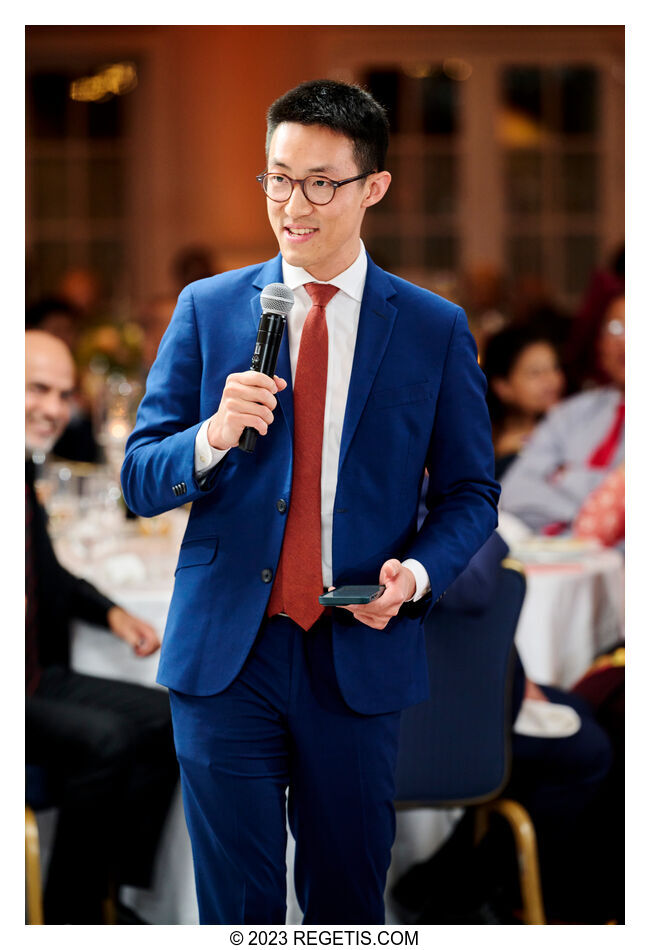 Anjali and Eric's Whimsical Wedding Where Swing Dance and Eternal Love Converge at Westfields Marriott, Chantilly, VA
NIKON Z 9
Shutter Speed Value : 1/160
Aperture Value : 4.0
ISO : 2000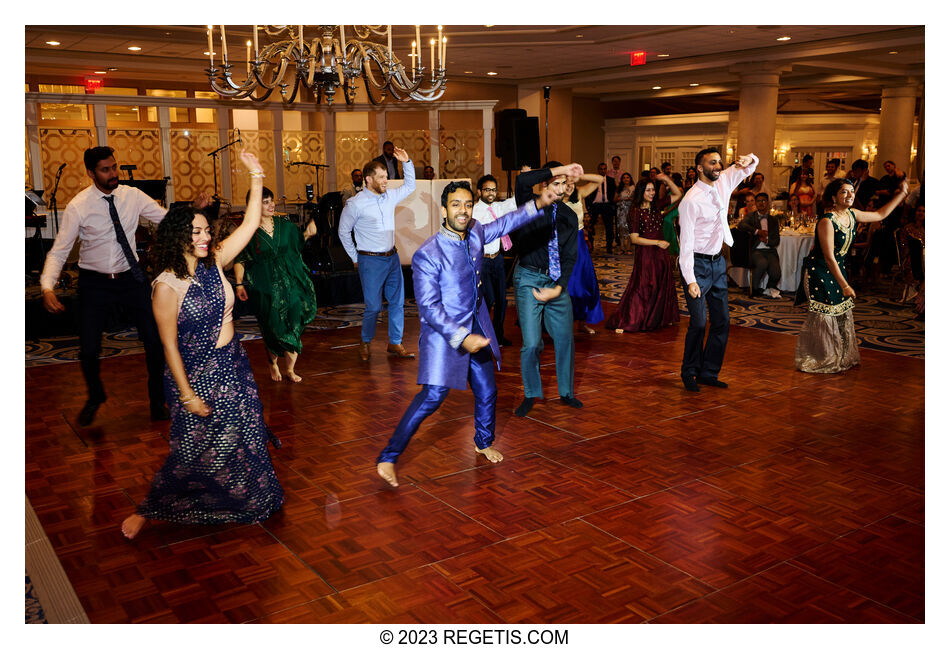 Anjali and Eric's Whimsical Wedding Where Swing Dance and Eternal Love Converge at Westfields Marriott, Chantilly, VA
NIKON Z 6_2
Shutter Speed Value : 1/60
Aperture Value : 3.5
ISO : 1600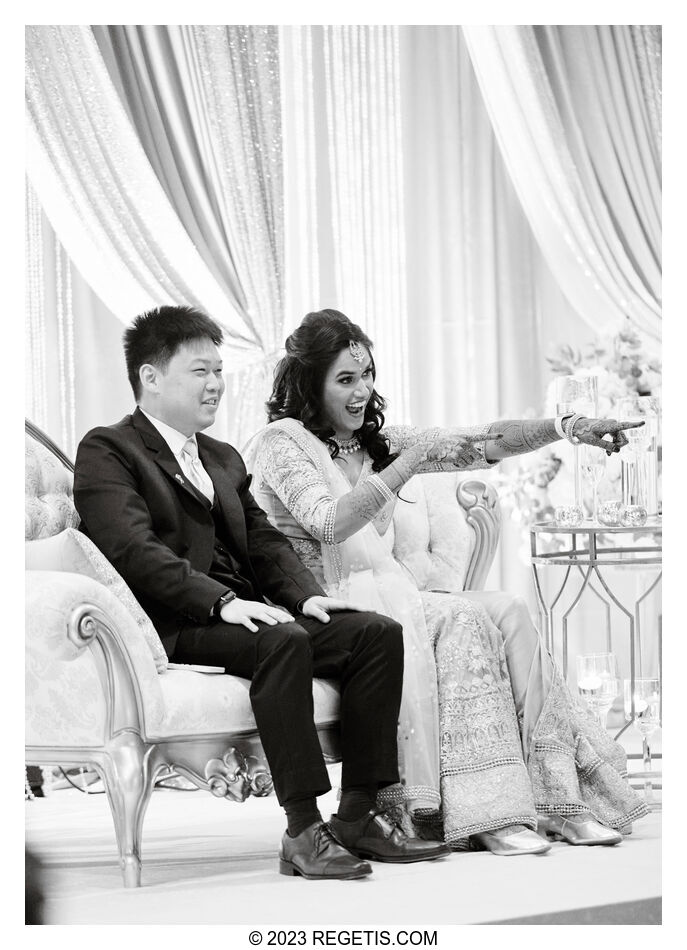 Anjali and Eric's Whimsical Wedding Where Swing Dance and Eternal Love Converge at Westfields Marriott, Chantilly, VA
NIKON Z 6
Shutter Speed Value : 1/100
Aperture Value : 2.8
ISO : 6400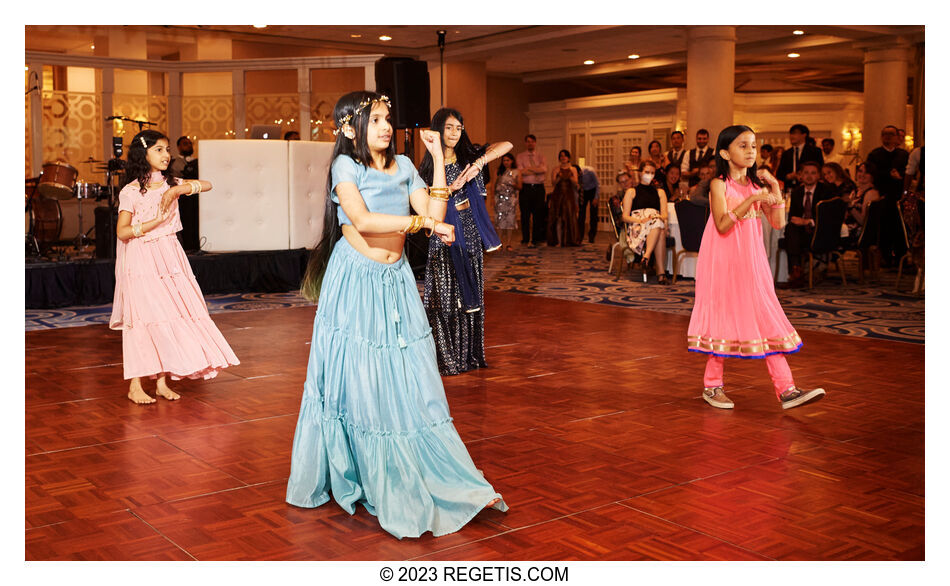 Anjali and Eric's Whimsical Wedding Where Swing Dance and Eternal Love Converge at Westfields Marriott, Chantilly, VA
NIKON D5
Shutter Speed Value : 1/200
Aperture Value : 4.0
ISO : 6400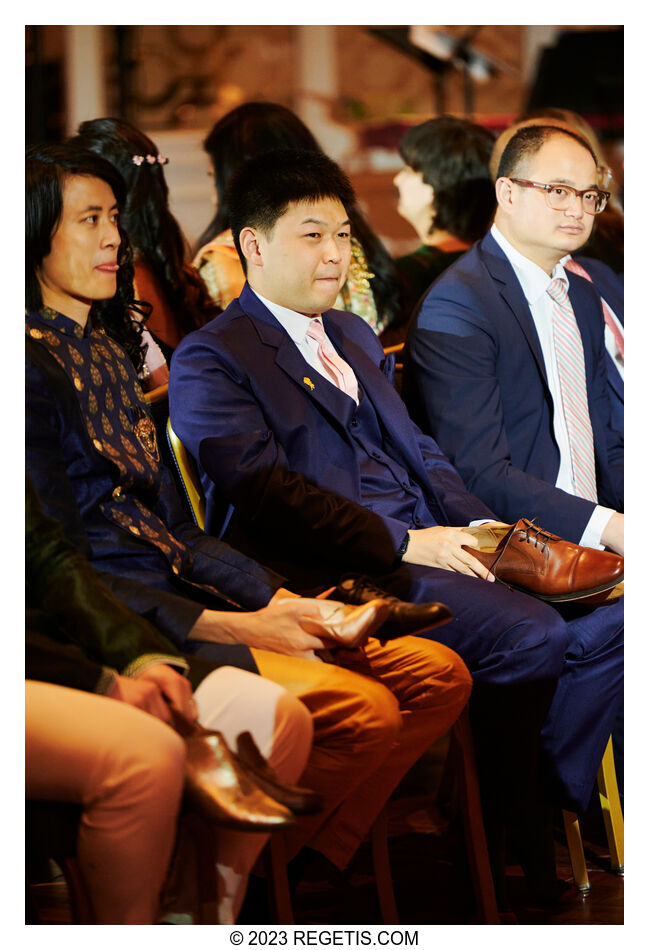 Anjali and Eric's Whimsical Wedding Where Swing Dance and Eternal Love Converge at Westfields Marriott, Chantilly, VA
NIKON Z 6
Shutter Speed Value : 1/200
Aperture Value : 2.8
ISO : 6400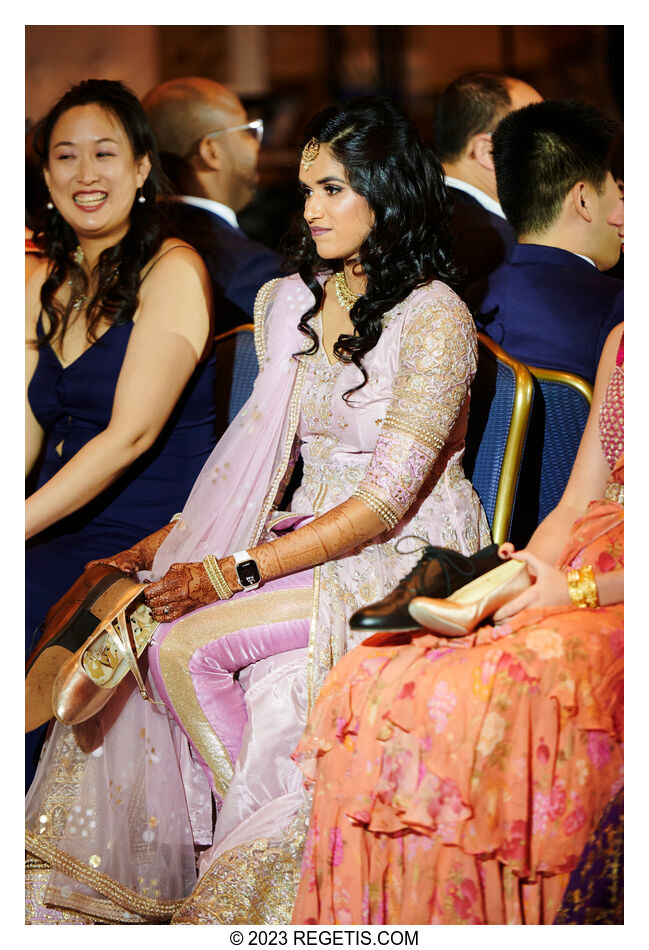 Anjali and Eric's Whimsical Wedding Where Swing Dance and Eternal Love Converge at Westfields Marriott, Chantilly, VA
NIKON Z 6
Shutter Speed Value : 1/200
Aperture Value : 2.8
ISO : 5600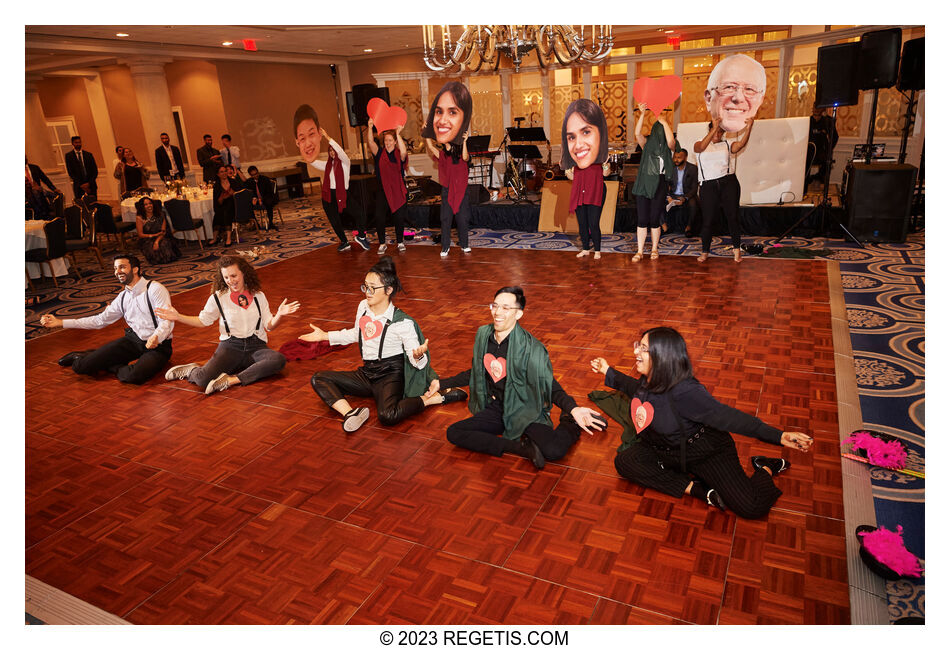 Anjali and Eric's Whimsical Wedding Where Swing Dance and Eternal Love Converge at Westfields Marriott, Chantilly, VA
NIKON D5
Shutter Speed Value : 1/100
Aperture Value : 4.0
ISO : 3200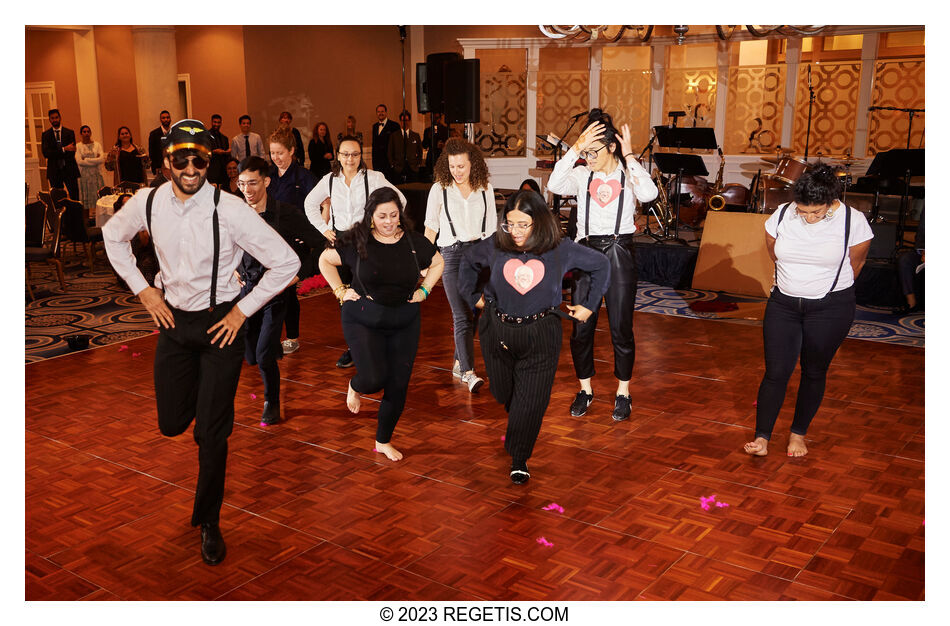 Anjali and Eric's Whimsical Wedding Where Swing Dance and Eternal Love Converge at Westfields Marriott, Chantilly, VA
NIKON D5
Shutter Speed Value : 1/100
Aperture Value : 4.0
ISO : 3200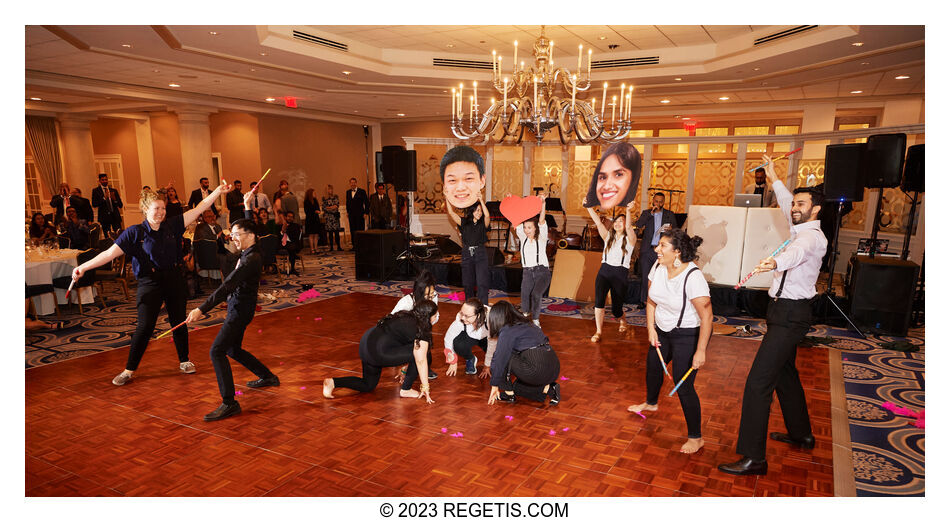 Anjali and Eric's Whimsical Wedding Where Swing Dance and Eternal Love Converge at Westfields Marriott, Chantilly, VA
NIKON D5
Shutter Speed Value : 1/100
Aperture Value : 4.0
ISO : 3200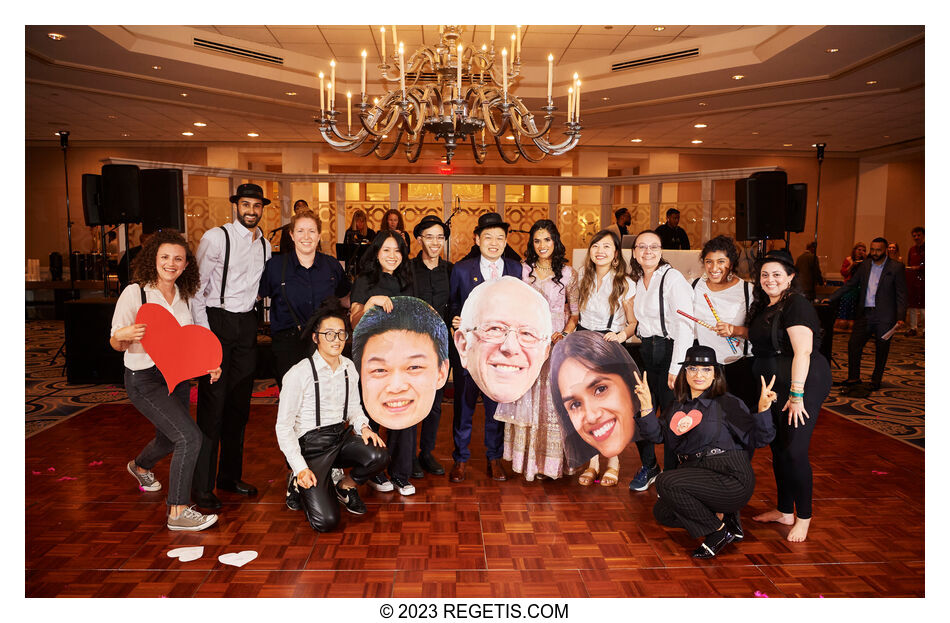 Anjali and Eric's Whimsical Wedding Where Swing Dance and Eternal Love Converge at Westfields Marriott, Chantilly, VA
NIKON D5
Shutter Speed Value : 1/100
Aperture Value : 4.0
ISO : 3200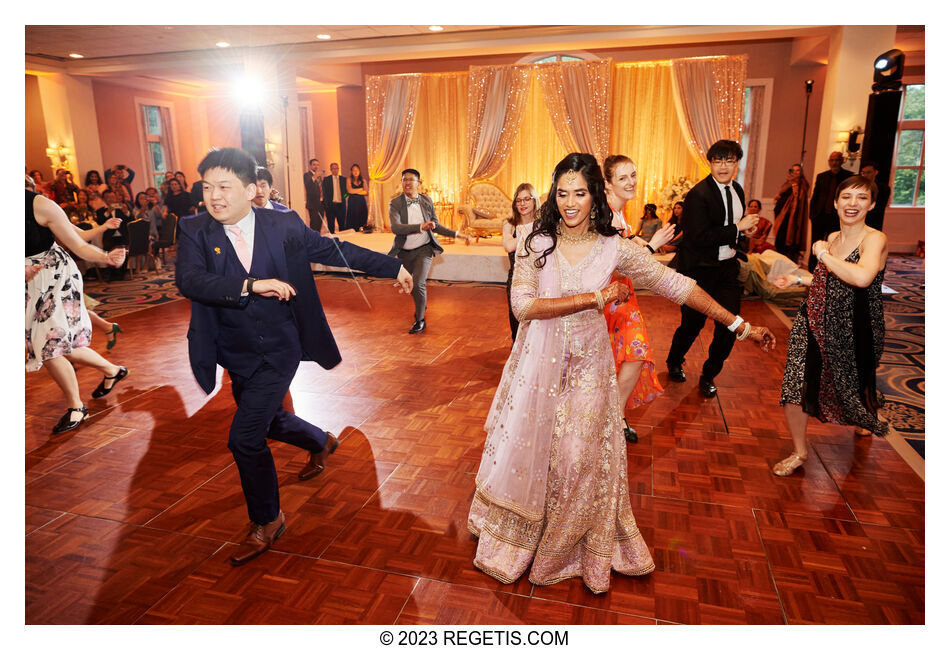 Anjali and Eric's Whimsical Wedding Where Swing Dance and Eternal Love Converge at Westfields Marriott, Chantilly, VA
NIKON D5
Shutter Speed Value : 1/100
Aperture Value : 4.0
ISO : 3200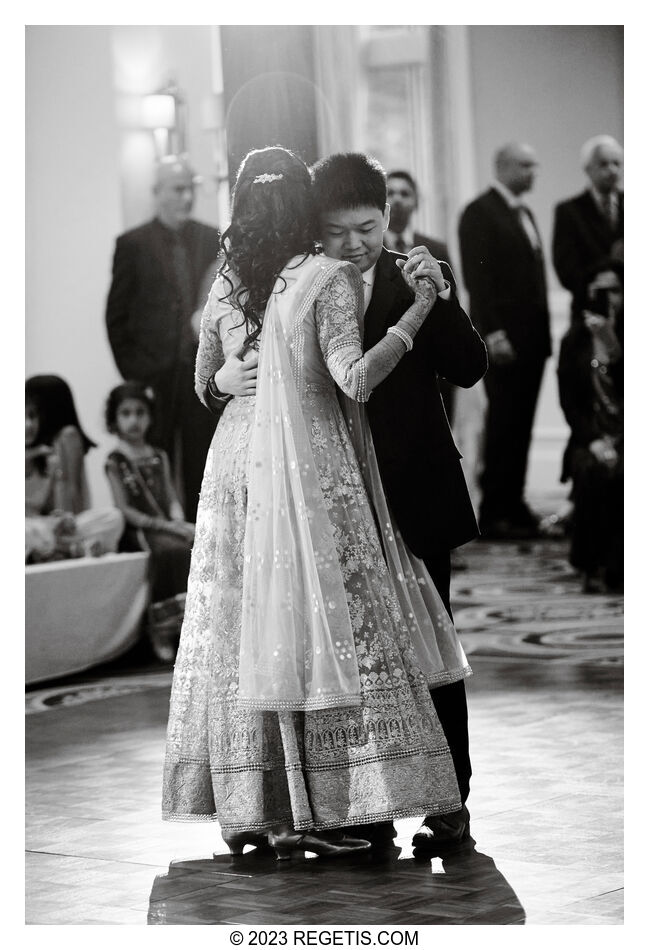 Anjali and Eric's Whimsical Wedding Where Swing Dance and Eternal Love Converge at Westfields Marriott, Chantilly, VA
NIKON Z 6
Shutter Speed Value : 1/160
Aperture Value : 2.8
ISO : 6400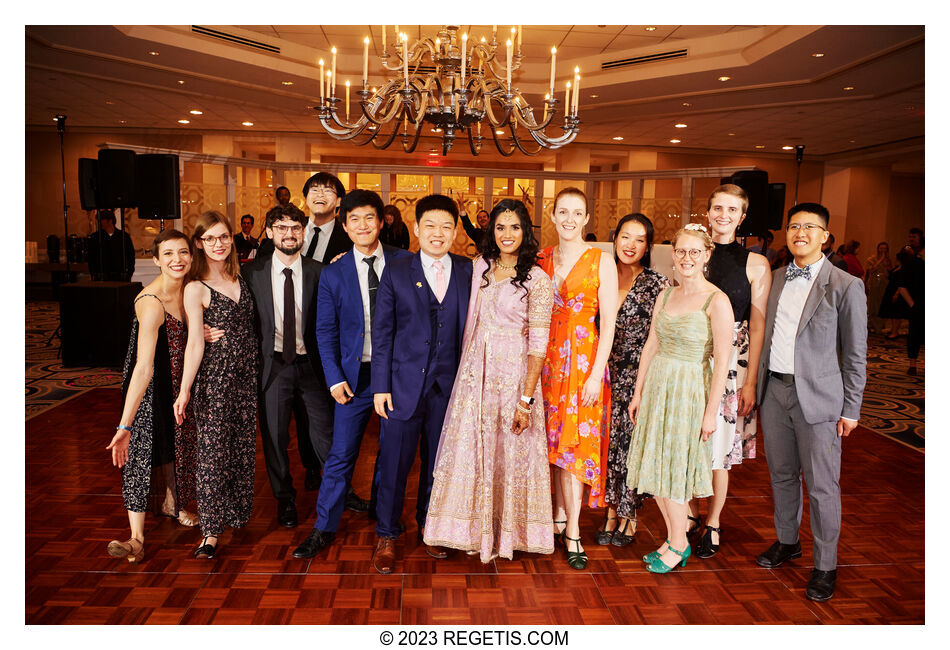 Anjali and Eric's Whimsical Wedding Where Swing Dance and Eternal Love Converge at Westfields Marriott, Chantilly, VA
NIKON D5
Shutter Speed Value : 1/100
Aperture Value : 4.0
ISO : 3200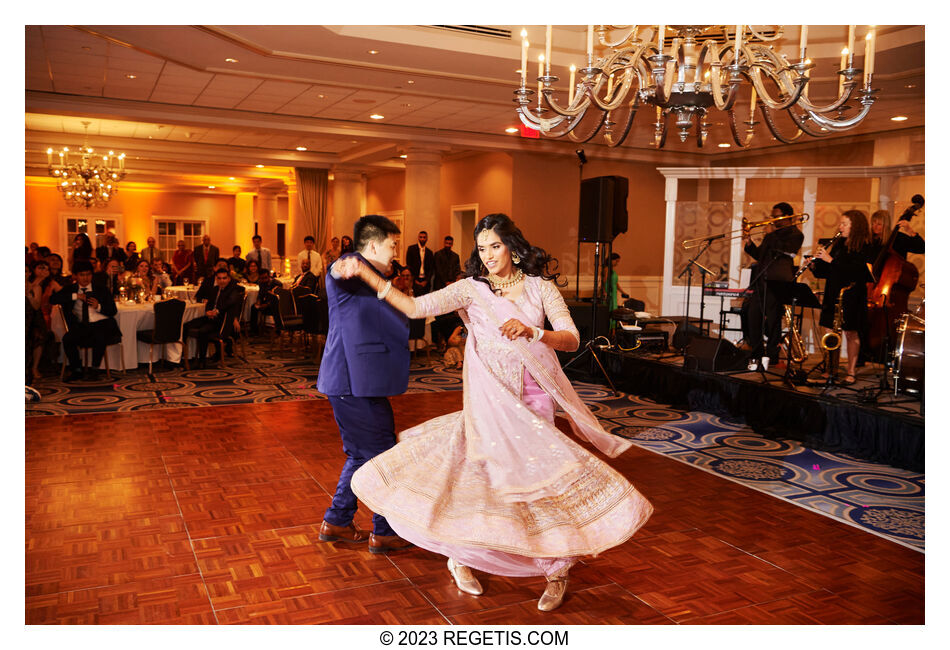 Anjali and Eric's Whimsical Wedding Where Swing Dance and Eternal Love Converge at Westfields Marriott, Chantilly, VA
NIKON D5
Shutter Speed Value : 1/100
Aperture Value : 4.0
ISO : 3200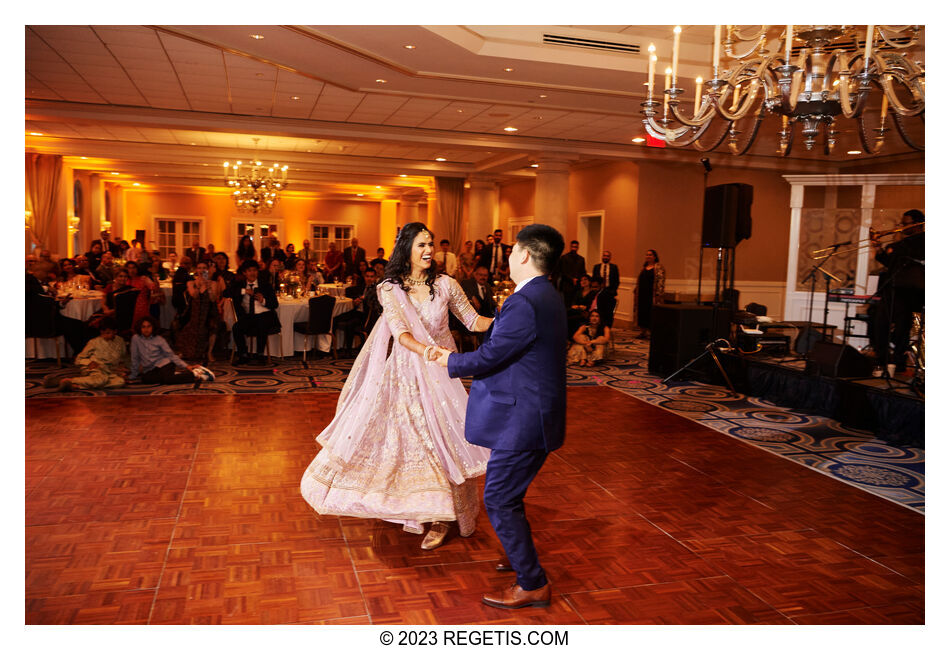 Anjali and Eric's Whimsical Wedding Where Swing Dance and Eternal Love Converge at Westfields Marriott, Chantilly, VA
NIKON D5
Shutter Speed Value : 1/100
Aperture Value : 4.0
ISO : 3200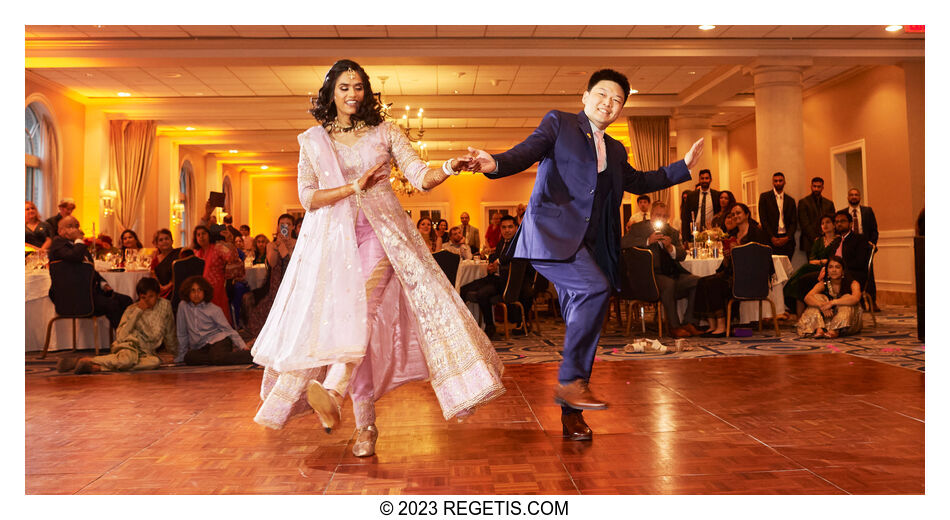 Anjali and Eric's Whimsical Wedding Where Swing Dance and Eternal Love Converge at Westfields Marriott, Chantilly, VA
NIKON D5
Shutter Speed Value : 1/100
Aperture Value : 4.0
ISO : 3200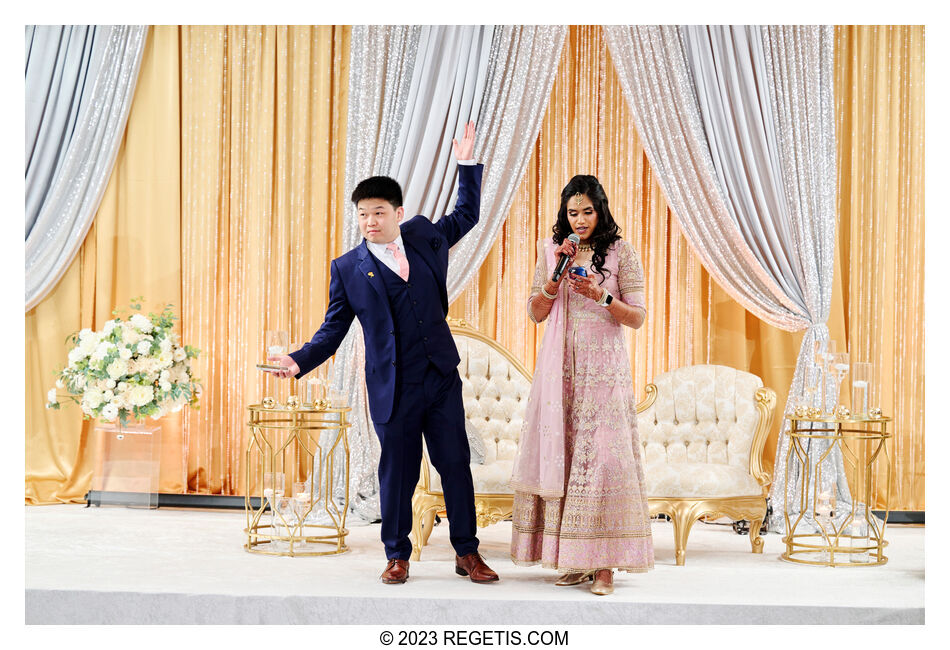 Anjali and Eric's Whimsical Wedding Where Swing Dance and Eternal Love Converge at Westfields Marriott, Chantilly, VA
NIKON Z 9
Shutter Speed Value : 1/160
Aperture Value : 4.0
ISO : 1600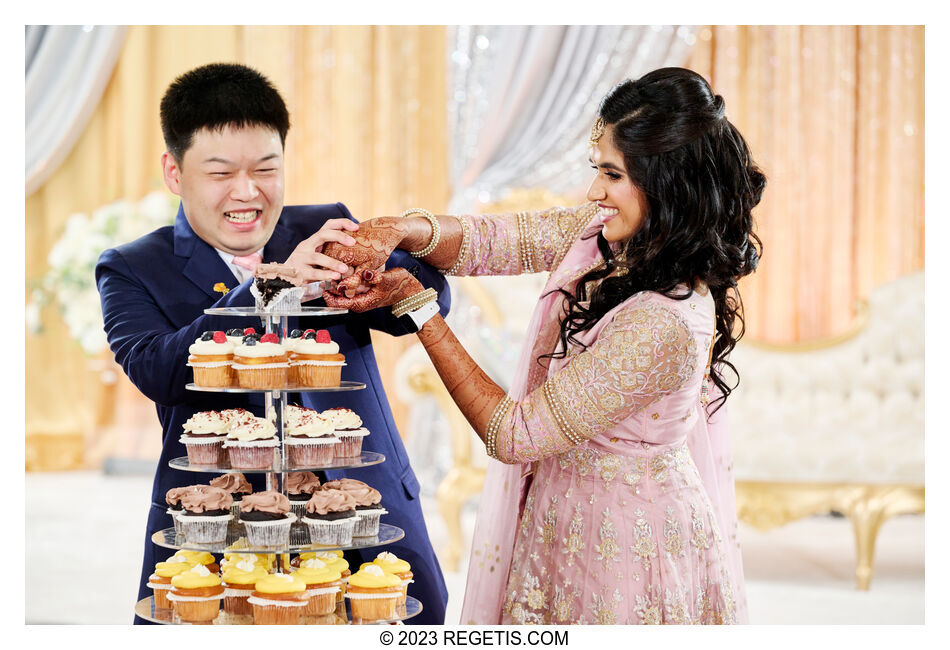 Anjali and Eric's Whimsical Wedding Where Swing Dance and Eternal Love Converge at Westfields Marriott, Chantilly, VA
NIKON Z 9
Shutter Speed Value : 1/160
Aperture Value : 4.0
ISO : 1600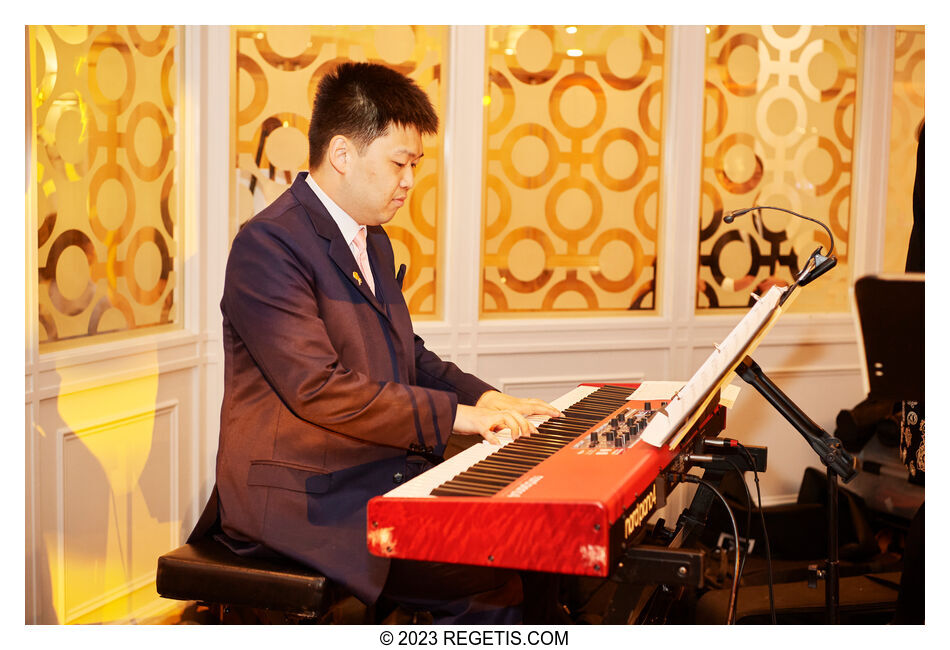 Anjali and Eric's Whimsical Wedding Where Swing Dance and Eternal Love Converge at Westfields Marriott, Chantilly, VA
NIKON D5
Shutter Speed Value : 1/50
Aperture Value : 4.0
ISO : 3200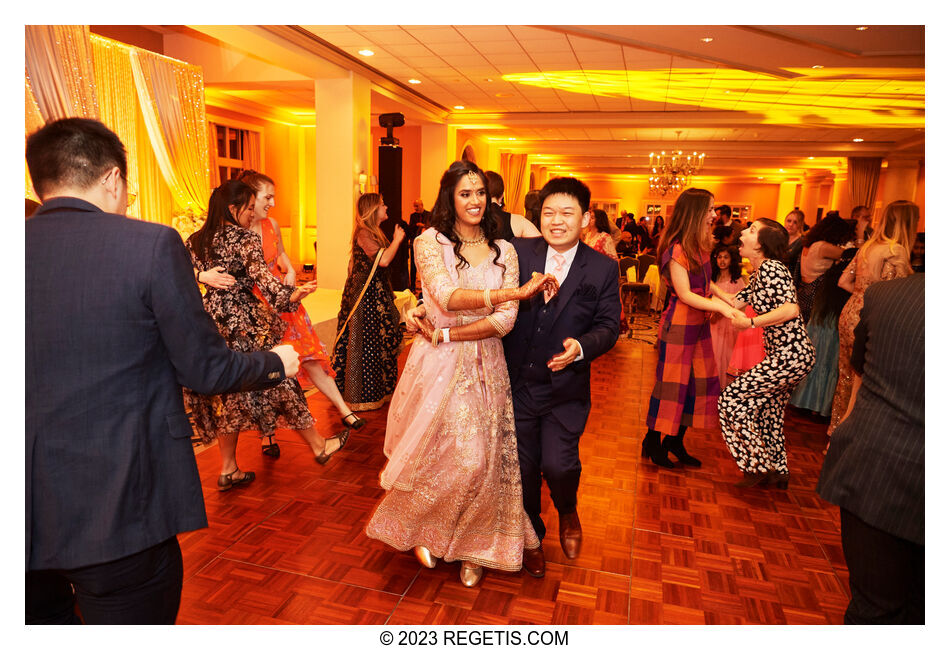 Anjali and Eric's Whimsical Wedding Where Swing Dance and Eternal Love Converge at Westfields Marriott, Chantilly, VA
NIKON D5
Shutter Speed Value : 1/40
Aperture Value : 4.0
ISO : 3200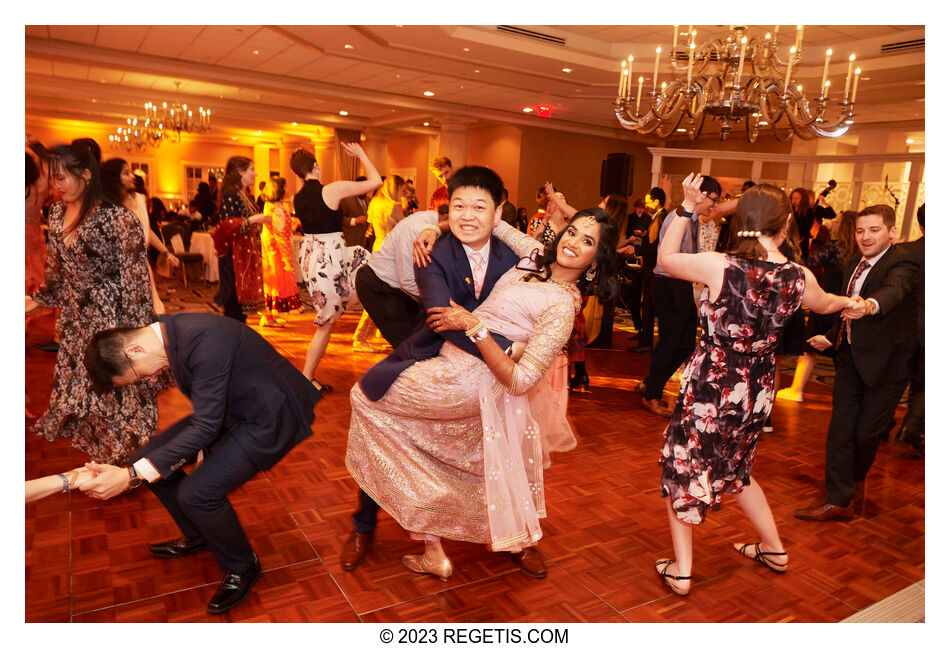 Anjali and Eric's Whimsical Wedding Where Swing Dance and Eternal Love Converge at Westfields Marriott, Chantilly, VA
NIKON D5
Shutter Speed Value : 1/40
Aperture Value : 4.0
ISO : 3200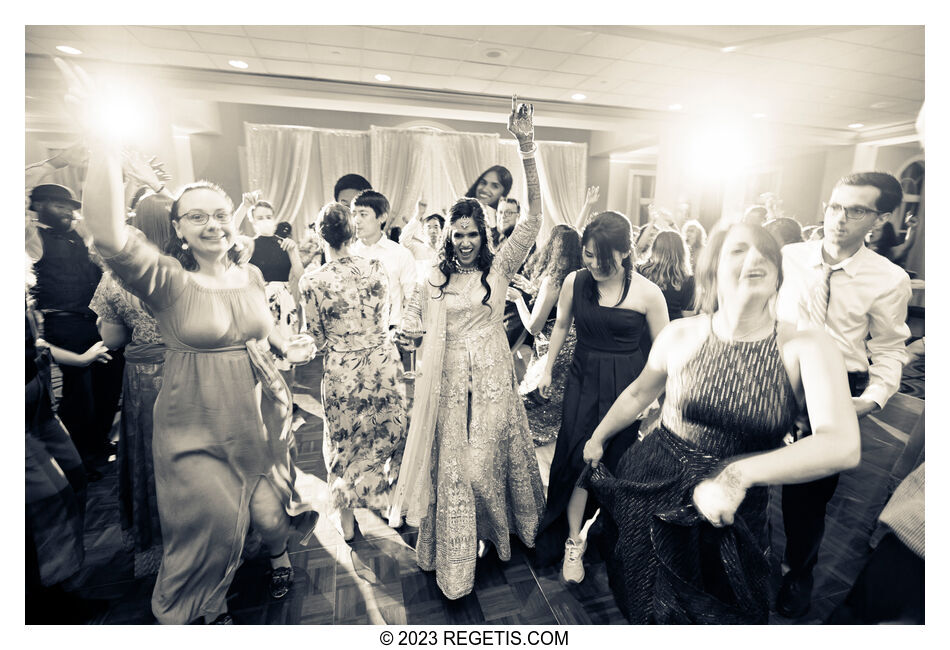 Anjali and Eric's Whimsical Wedding Where Swing Dance and Eternal Love Converge at Westfields Marriott, Chantilly, VA
NIKON D5
Shutter Speed Value : 1/50
Aperture Value : 3.2
ISO : 3200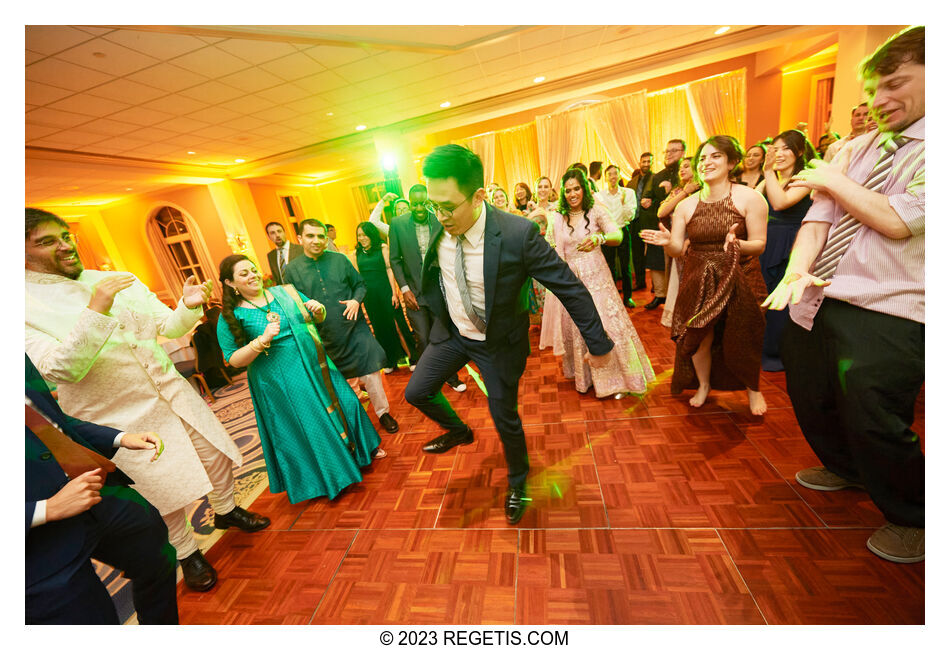 Anjali and Eric's Whimsical Wedding Where Swing Dance and Eternal Love Converge at Westfields Marriott, Chantilly, VA
NIKON D5
Shutter Speed Value : 1/50
Aperture Value : 3.2
ISO : 3200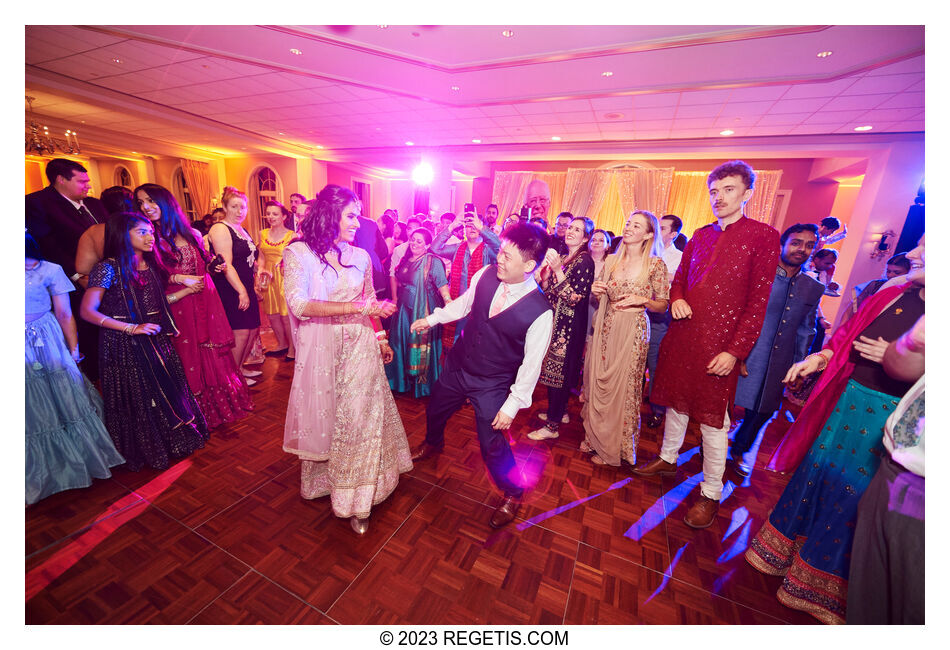 Anjali and Eric's Whimsical Wedding Where Swing Dance and Eternal Love Converge at Westfields Marriott, Chantilly, VA
NIKON D5
Shutter Speed Value : 1/50
Aperture Value : 3.2
ISO : 3200
Cameras and Lenses used to photograph Anjali and Eric's Whimsical Wedding
NIKON D5 ( NIKON CORPORATION )
NIKON Z 6( NIKON CORPORATION )
NIKON Z 6_2 ( NIKON CORPORATION )
NIKON Z 9 ( NIKON CORPORATION )
NIKKOR Z 14-30mm f/4 S ( NIKON CORPORATION )
NIKKOR Z 35mm f/1.8 S ( NIKON CORPORATION )
NIKKOR Z 50mm f/1.8 S ( NIKON CORPORATION )
NIKKOR Z 70-200mm f/2.8 VR S ( NIKON CORPORATION )
Nikon AF-S NIKKOR 105mm f/1.4E ED ( NIKON CORPORATION )
Nikon AF-S NIKKOR 14-24mm f/2.8G ED ( NIKON CORPORATION )
Nikon AF-S NIKKOR 24-70mm f/2.8E ED VR ( NIKON CORPORATION )
Nikon AF-S NIKKOR 70-200mm f/2.8G ED VR II ( NIKON CORPORATION )
Nikon AF-S NIKKOR 85mm f/1.4G ( NIKON CORPORATION )
Nikon AF-S VR Micro-Nikkor 105mm f/2.8G IF-ED ( NIKON CORPORATION )