Wedding season is about to be among us all here in the industry so we thought we would share how ours ended last season with a few festive South Asian weddings! Indian weddings in general ignite all the senses and are full of rich traditional and celebratorial events. One important amongst all regions of India with Indian families is the Haldi ceremony often referred to by many names such as; pithi, tel baan, manjha etc. With many families living hectic lives traditionally it used to be held on the day before or morning of the wedding event itself but most are opting to do this around convenience given work schedules and planning of both the bride and grooms itineraries for events since both families tend to host these separately with the occasional couple opting to merge the two together doing what is called a "Jack and Jill" style celebration, especially when the events are destination and the families are all merged.
Haldi is symbolic of a blessing from family and friends to the couple, hoping for an eternal and well bonded marriage of two individuals. It is said to provide a radiant glow to the skin (Heads up to all the caucasian participants, this is not something that easily washes off and for us in particular it can cause you to appear a bit jaundice – 🙂 being married in to the culture I personally know!). Haldi is seen in the Hindu religion as a step to purifying and cleansing the body as an auspicious beginning. Superstitions say it wards off evil, better safe than sorry, right?! Typically it is applied to anything and everything before receiving or gifting materialistic items as well. And lastly tumeric has a agent called curcumin that acts to remedy headaches and anxiety.
The haldi is typically, but not always held in conjunction with a pooja having a priest present and often kicks off the celebrations for most regarding weddings. Family and friends gather to smear the mixture of turmeric powder (ground turmeric root), rosewater and sandalwood powder – it is known that some do mix curd (yogurt) into the mixture as well to nullify its staining effect as well the itching that it can cause to some with sensitive skin.
The best part about the haldi celebration is that often enough there are lots of cousins present seeking revenge and in this case there are no holds barred and anything goes!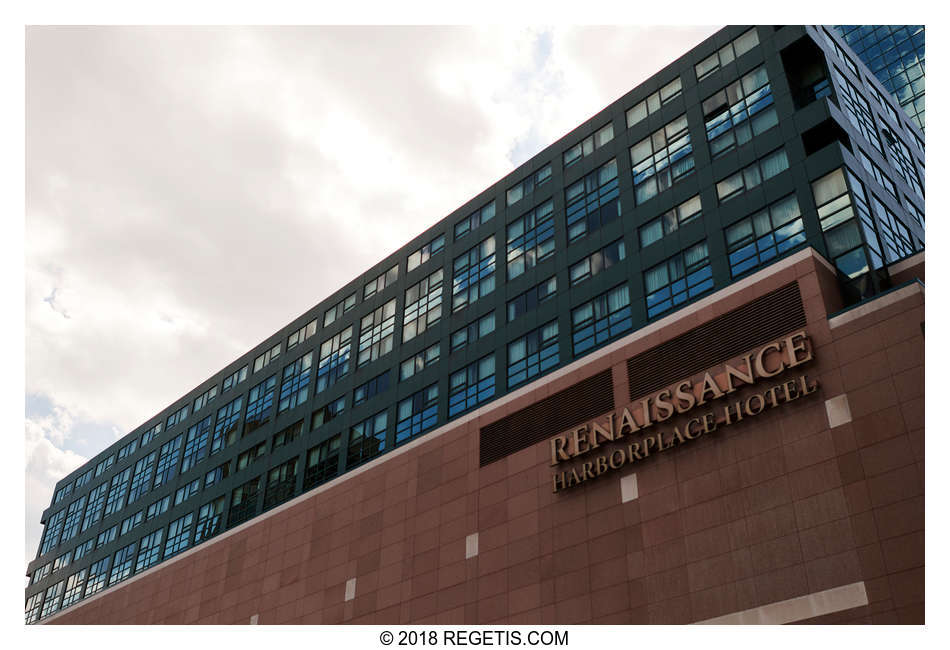 Baltimore Renaissance Hotel frontal view.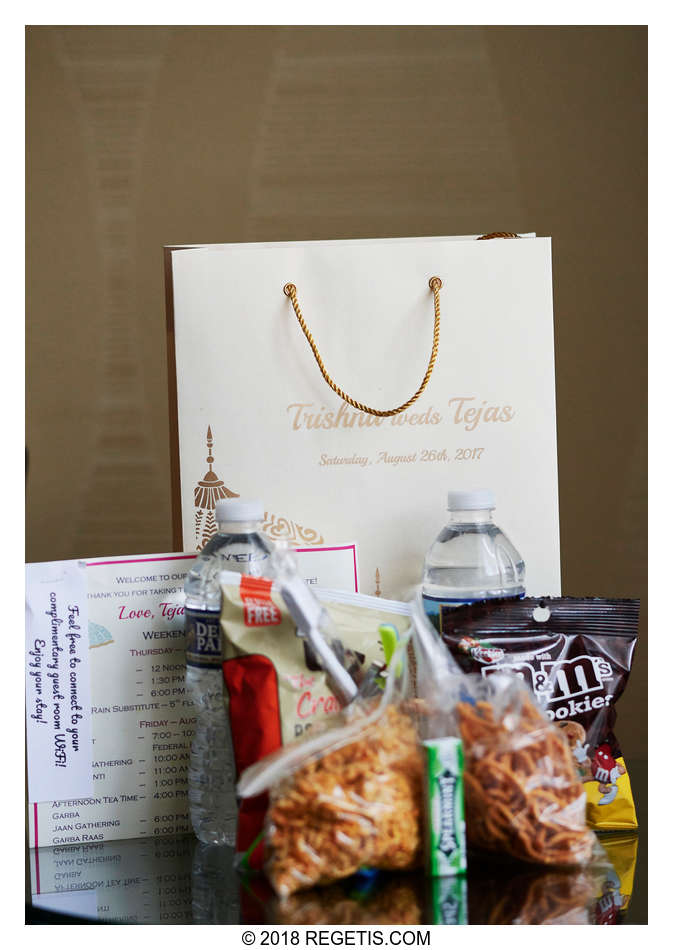 Welcome bag and its contents presented to wedding guests with a little bit of South Asian flair.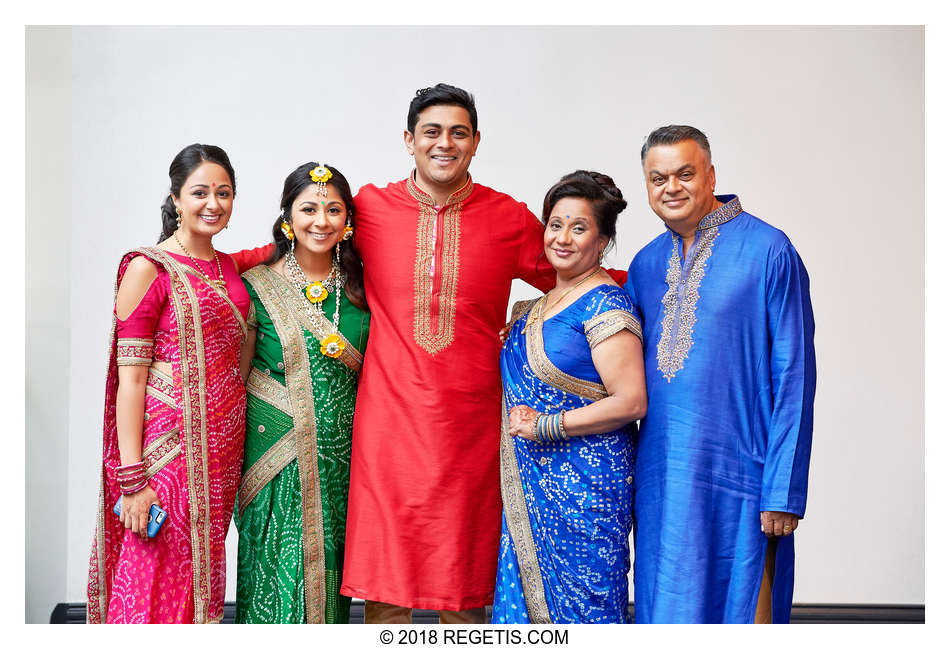 Bride's family shoot pre-haldi.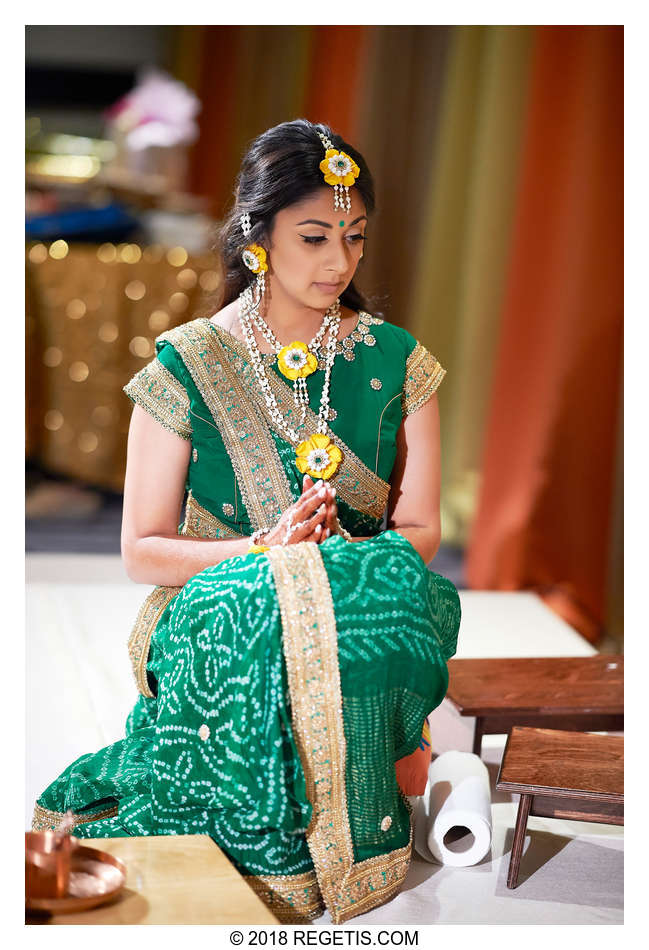 The haldi ceremony begins.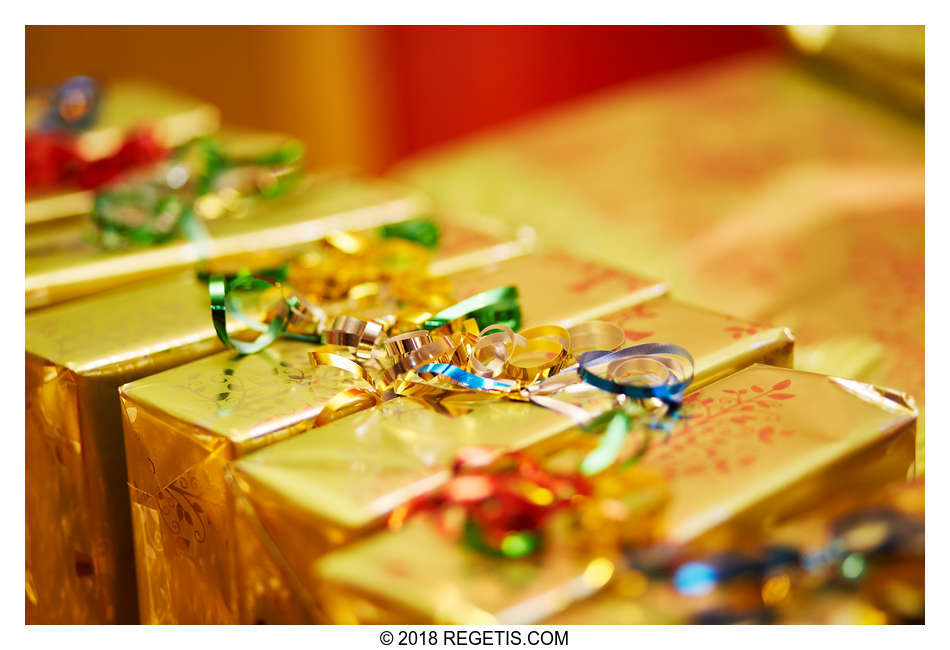 Gifts offered to attendants, primarily girl cousins.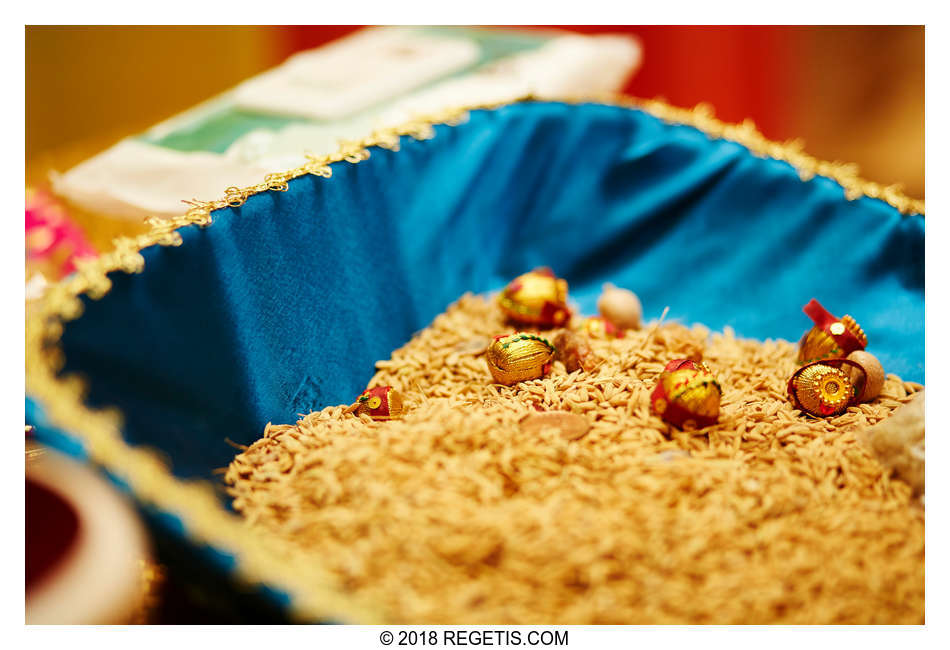 The ceremonies are respectively initiated with tilak and the tying of an amulet containing tumeric rice.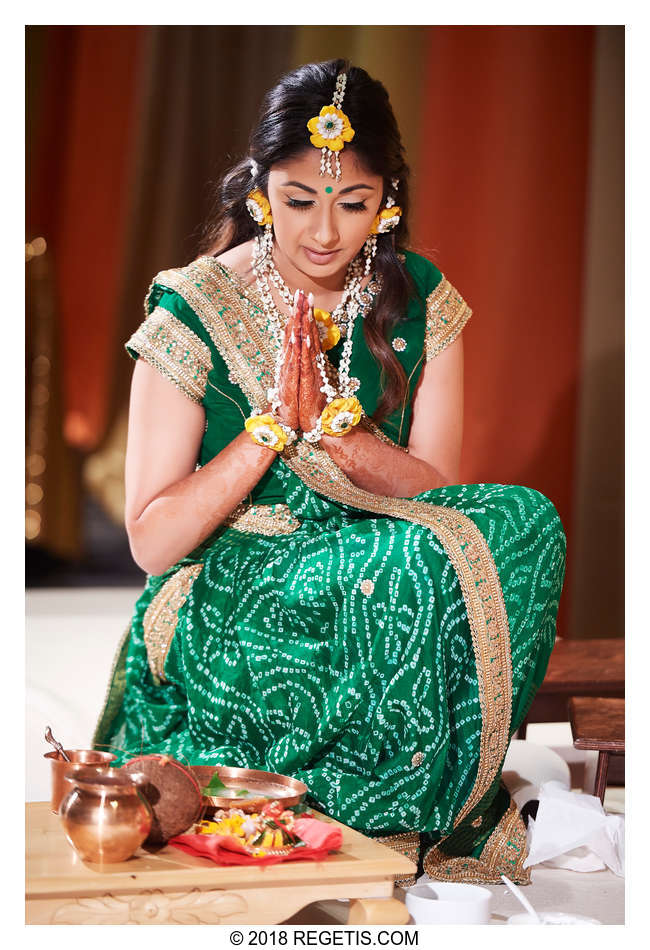 South Asian Bride showing respecting, through thanks and acceptance of prayer.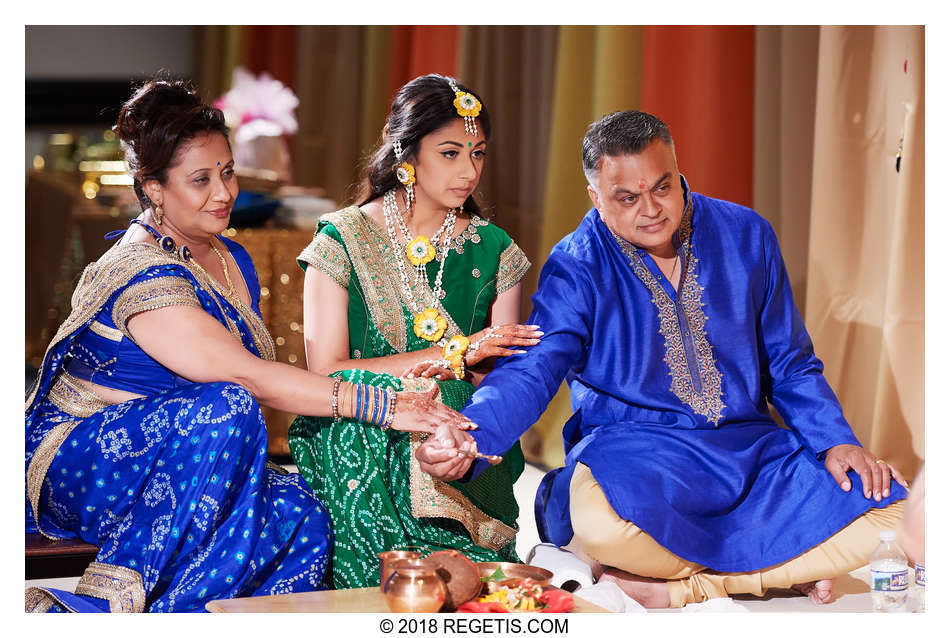 The pooja is completed with the formal blessing of a son/daughter by placing tilak on their foreheads. From now on, marriage rituals can officially begin.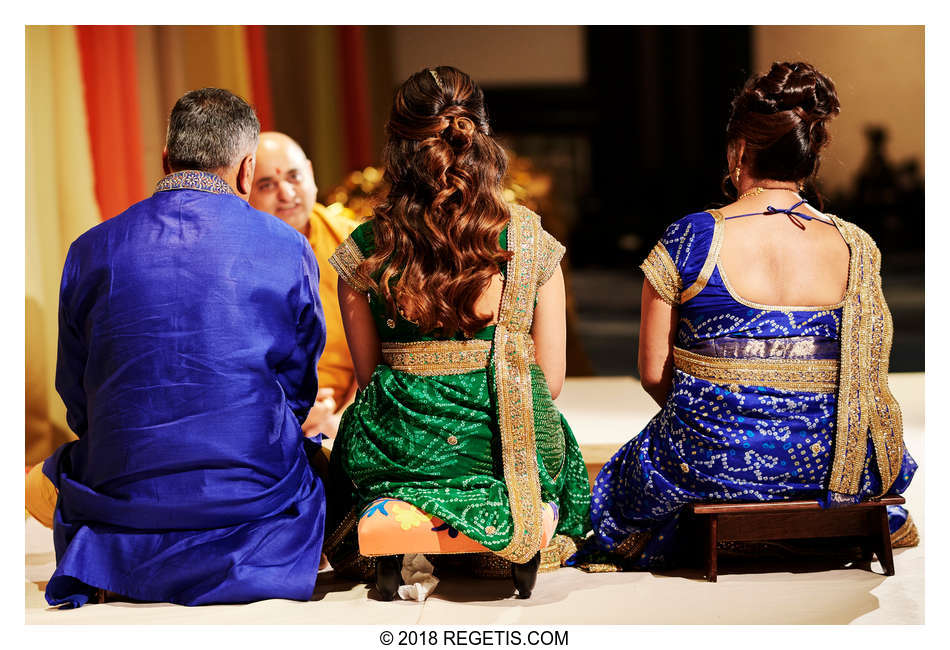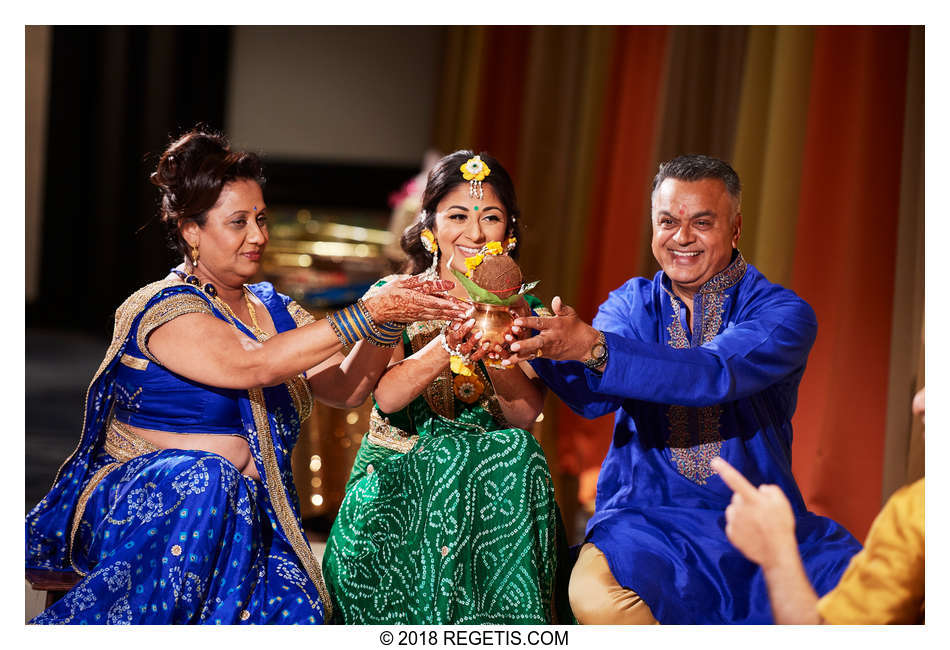 Offerings are presented and given to the Gods.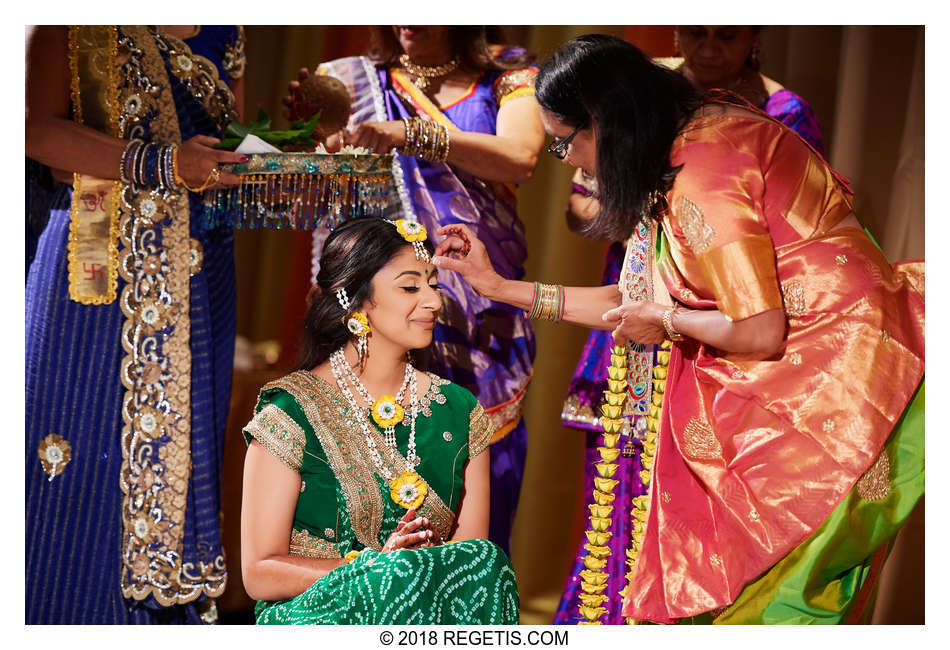 Tilak is applied followed by rice from family members.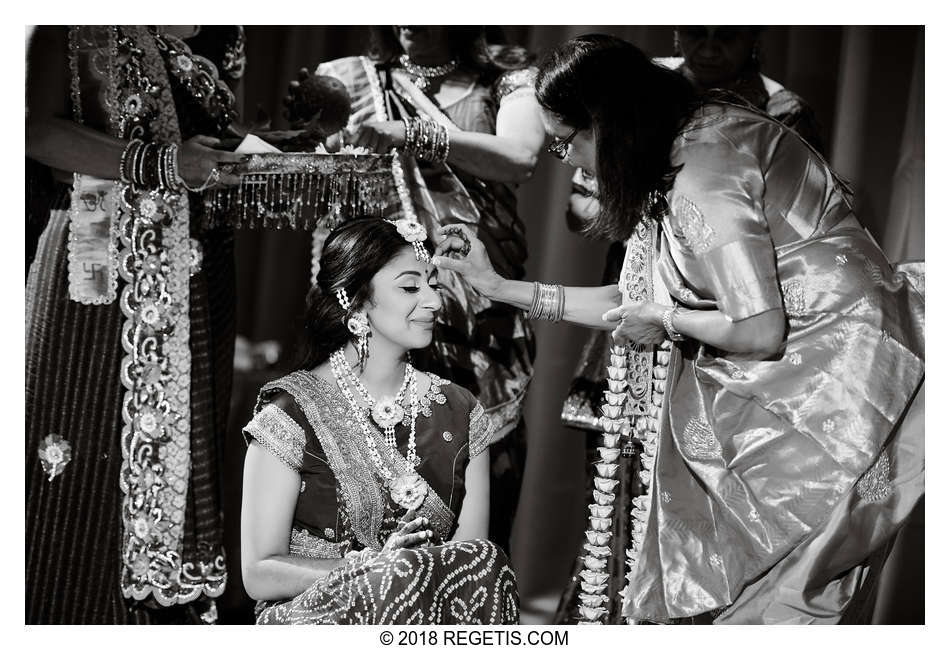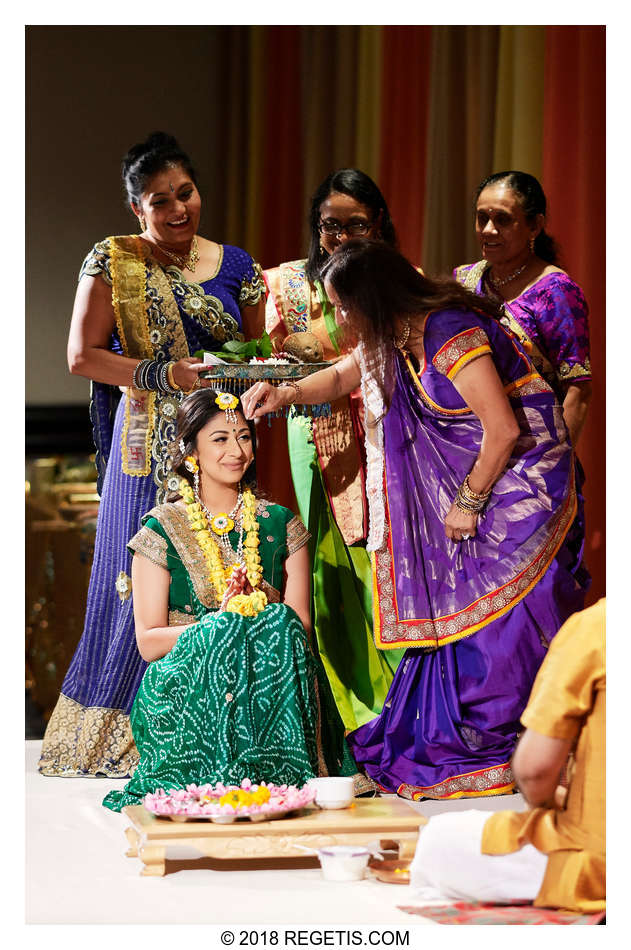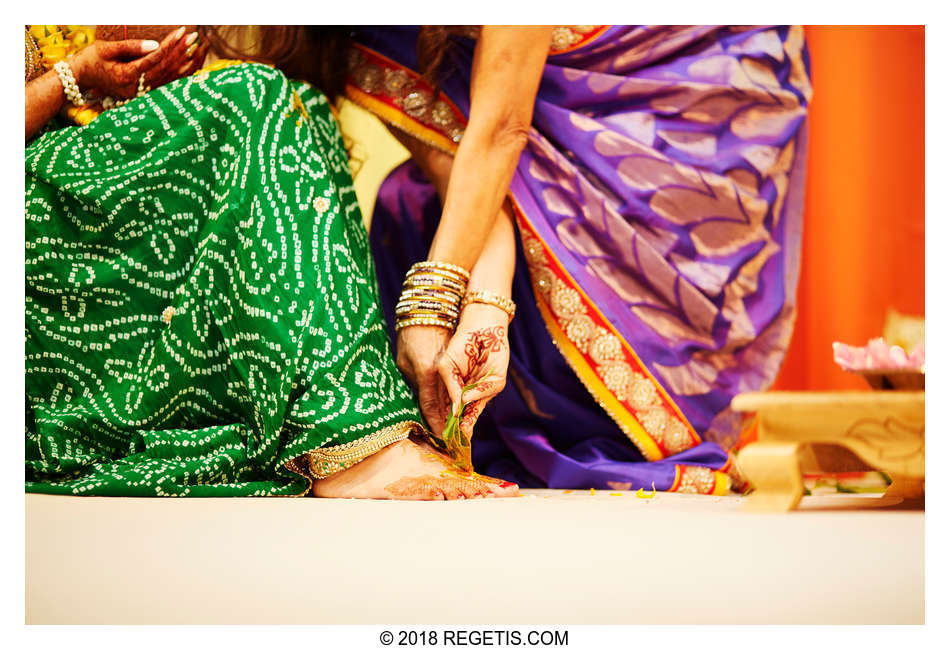 Haldi application with mango leaves.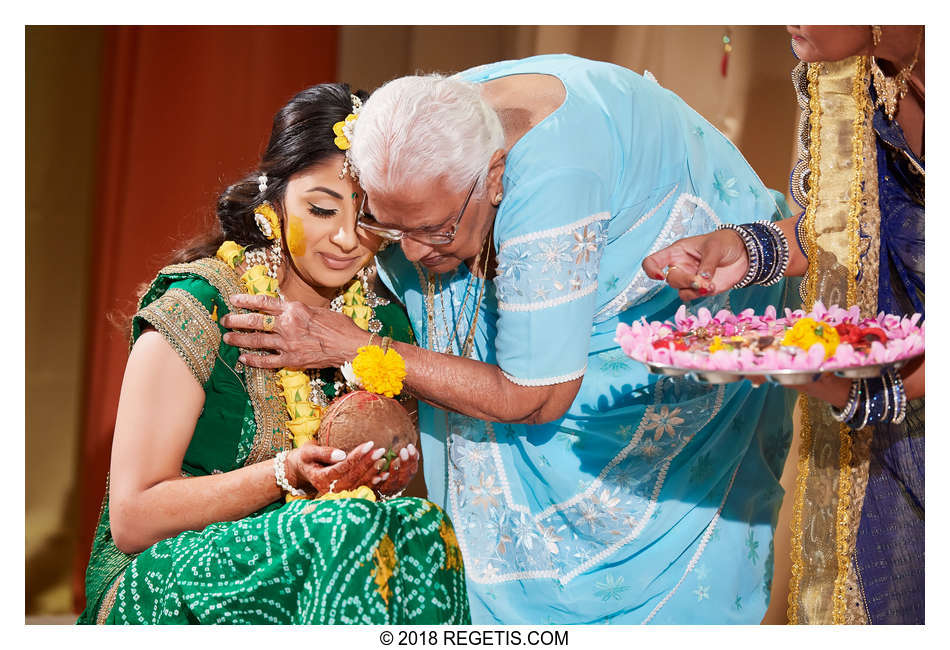 The blessing of surviving grandparaents is a treasure in its own right. Most grandparents feel this completes their life in itself.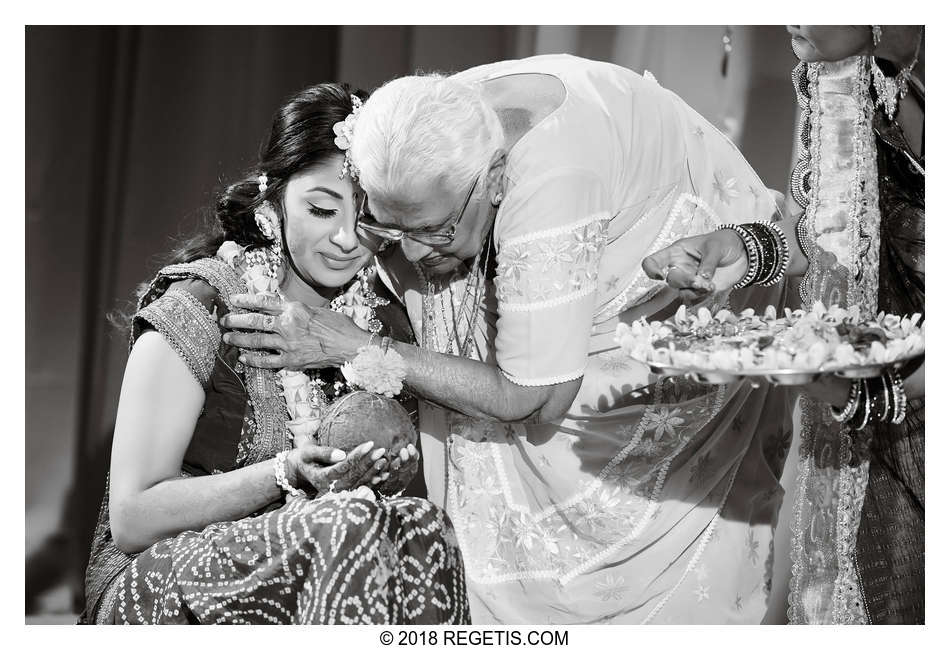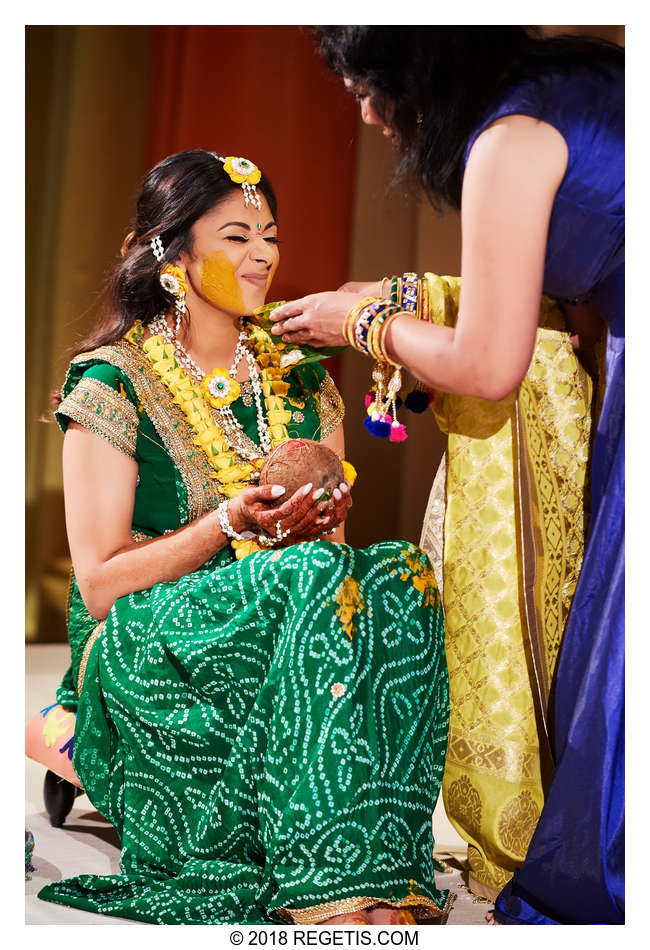 And did I mention payback…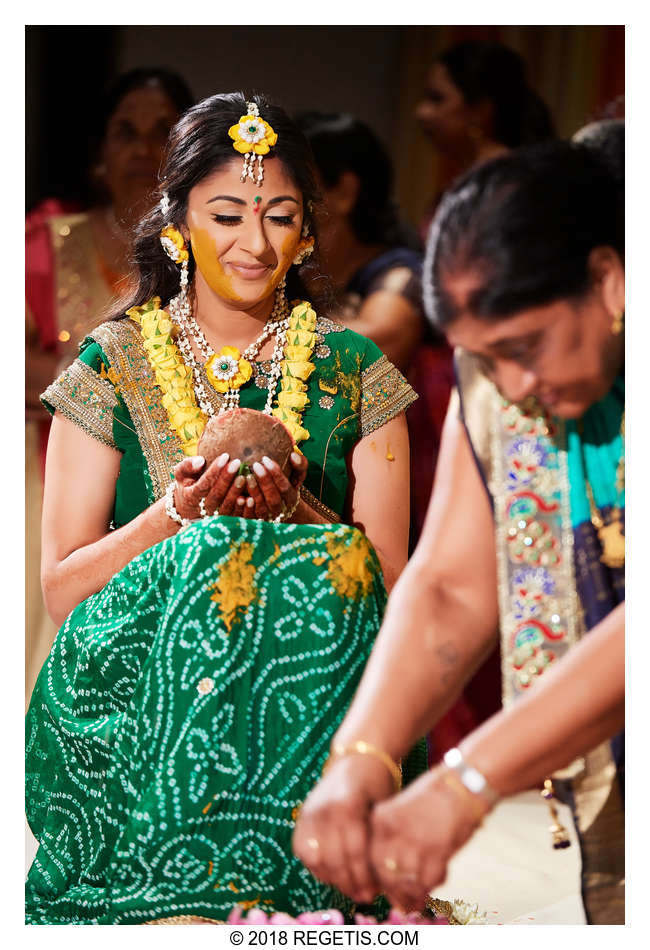 Preparation for haldi application.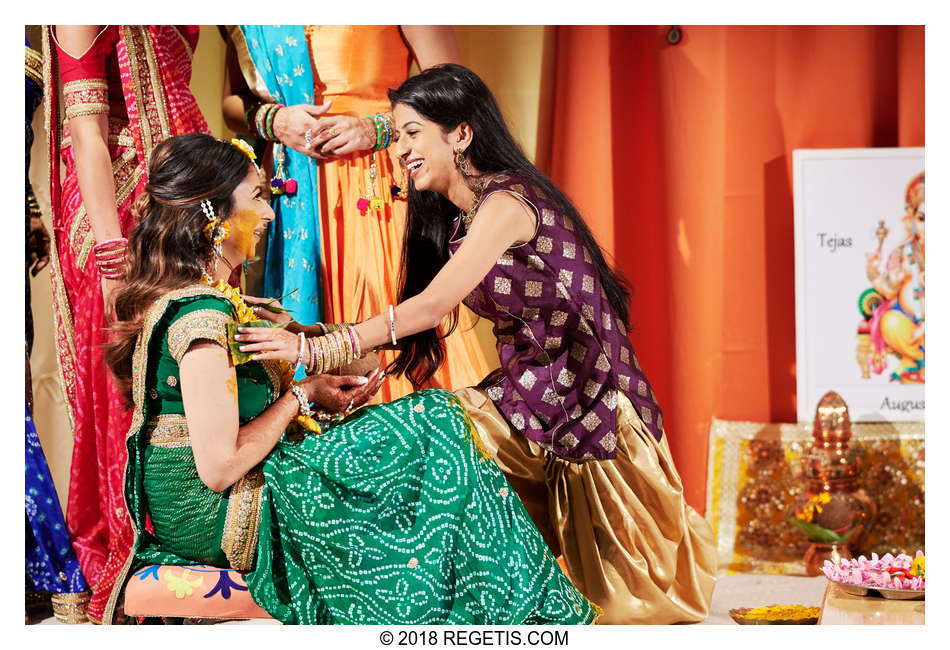 Cousins are many, each one is eager for their chance to adorn the bride with tumeric.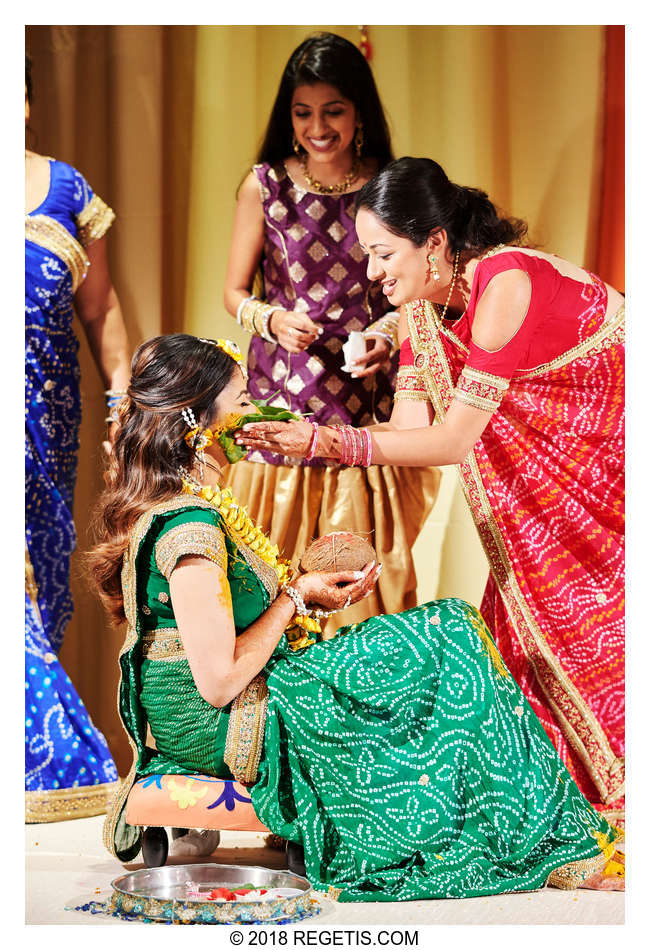 And sisters, let's just say Trishna owes hers!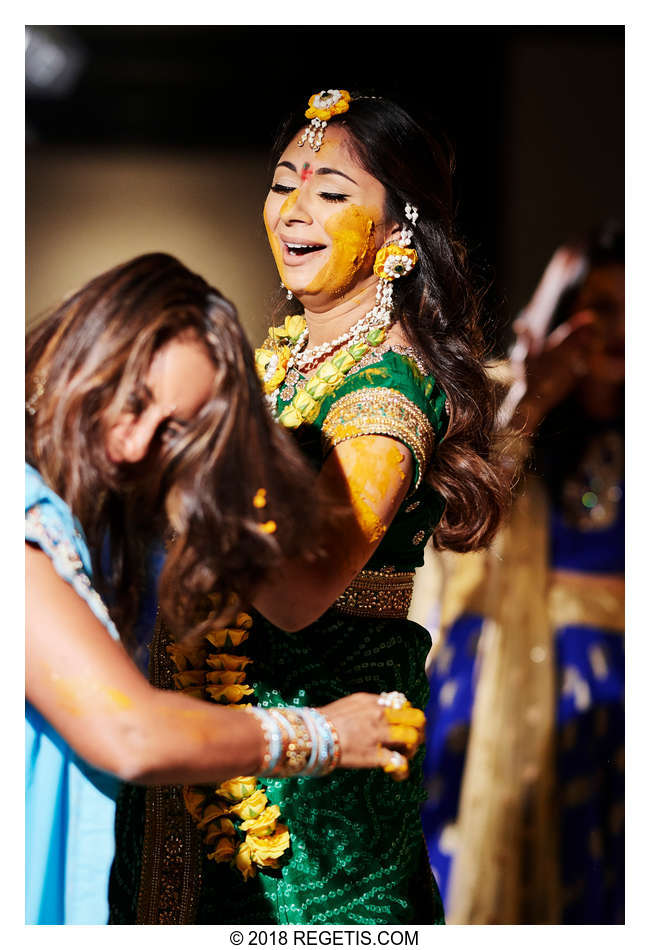 And as I mentioned nothing is off limits.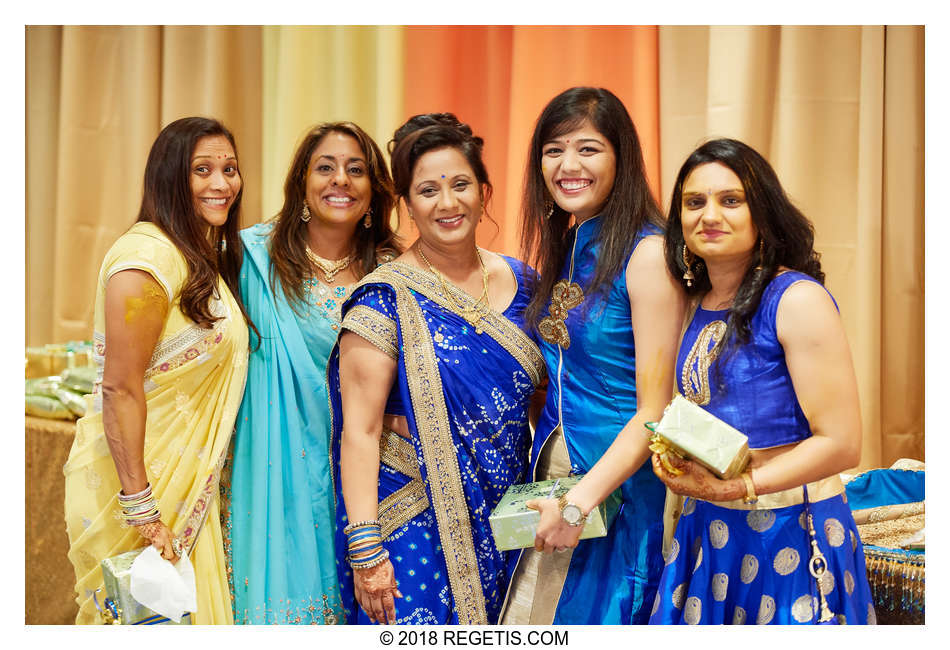 An opportune shot with family.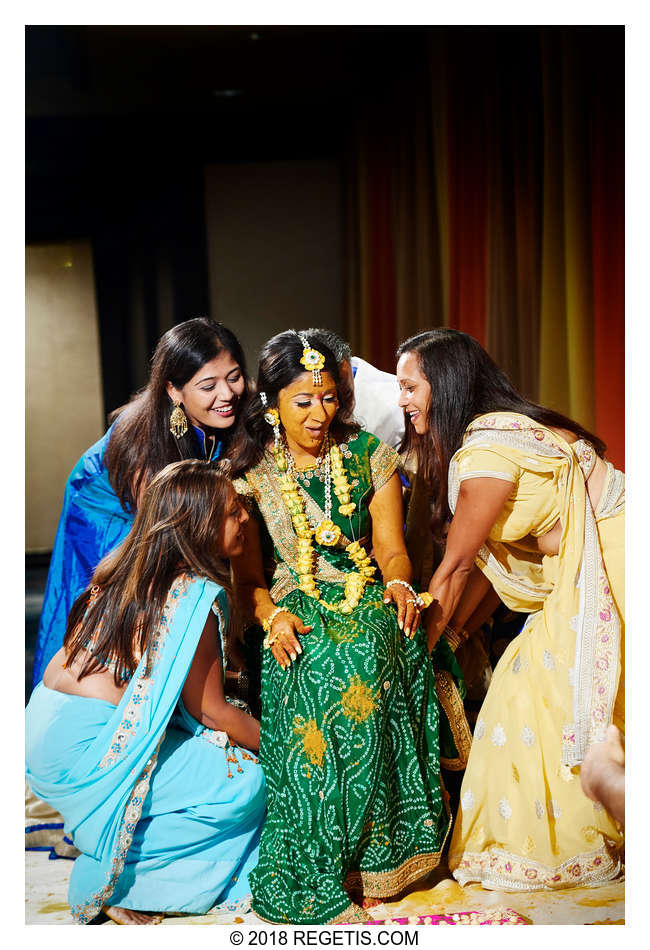 And the finale to give the bride a head start.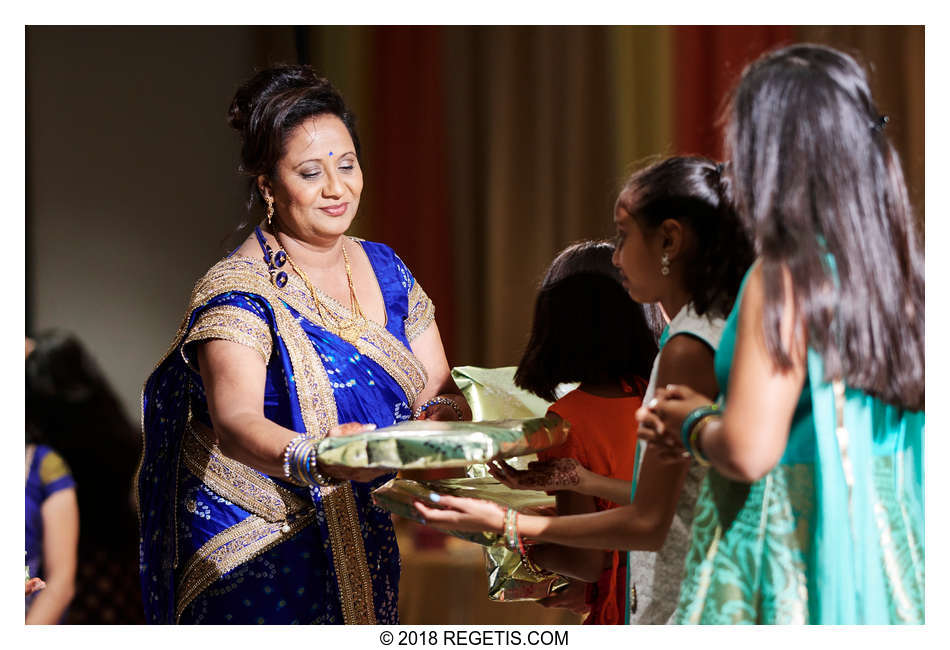 A gift for the girls.



Cameras and Lenses used

Canon EOS 5D Mark III ( Canon )
NIKON D4 ( NIKON CORPORATION )
NIKON D5 ( NIKON CORPORATION )
NIKON D500 ( NIKON CORPORATION )
105 mm f/1.4 ( NIKON CORPORATION )
Canon EF 85mm f/1.8 USM ( Canon )
Nikon AF-S NIKKOR 105mm f/1.4E ED ( NIKON CORPORATION )
Nikon AF-S NIKKOR 24mm f/1.4G ED ( NIKON CORPORATION )
Nikon AF-S NIKKOR 70-200mm f/2.8G ED VR II ( NIKON CORPORATION )