Disclaimer: RP Tips are based solely on our experiences as full time wedding photographers and posted at our discretion. RP Tips may not suit everyone's wants or needs. RP Tips are offered as a benefit to brides planning their wedding day in an effort to get the best results from a photographer from our stand point. RP Tips are a trademark of Regeti's Photography owned and operated by Amy and Srinu Regeti.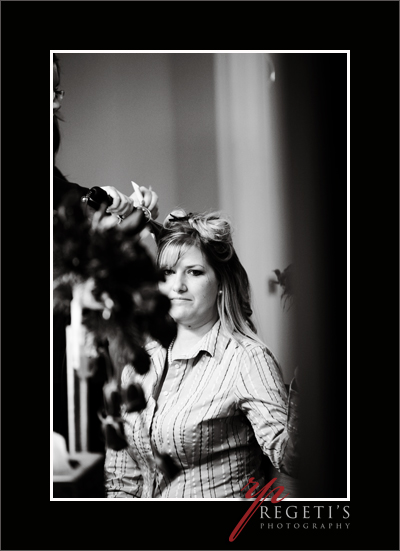 Many Brides hire their photographer based on the work that they have seen and moments that we have captured, yet their family members aren't aware of why you wanted us nor are they familiar with our work in some cases. Many are hesitant to let us capture the most important part of the day without worry or concern that the Bride is in her undergarments, however these are the moments that are so fleeting and cast away so quickly! Make people aware of how important your photos are to you.Â
The most valuable tool for your wedding day is a well planned time line allowing for cushion as a wedding is an uncontrolled event as we should say. When it comes to your pictures don't forget your photographer, shooting wonderful images is not about completely being caught in the moment or posed formals, but when you give your photographer the time he/she needs to take you and your DH along with your bridal party aside outside of formal time it can open doors to lots of great opportunities for some fun time with everyone. Just think of all the time that has been involved in asking your bridal party to be part of your day along with picking the right colors and dresses to suit each and the fact that you may never see your DH in a tux/suit ever again, it's just not somthing we do everyday of our lives!