A Tale of Two Celebrations:  Rishi and Anusha's Intimate Sangeet and Grand Reception
Venue Location: The Mayflower Hotel, Autograph Collection, 1127 Connecticut Ave NW, Washington, DC 20036
Love in Every Detail
Set against the backdrop of Rishi's family home, orchestrated by his incredibly talented mother, Mrs. Priti Verma of L'ambiance, the Sangeet was bound to be nothing short of magical. Mrs. Verma, who has revolutionized the traditional market with her modern aesthetic, curated an ambiance that seamlessly blended tradition and contemporary flair. Her work needs no introduction in the DMV area; it speaks volumes through its ingenuity and design.
A Love Born in School, Rooted in Diverse Backgrounds
Rishi and Anusha met during their school years, proving that sometimes, love is closer than we think. Hailing from close yet distinctly unique cultural backgrounds—Rishi from India and Anusha from Nepal—their love story is a beautiful blend of similar yet diversified traditions. Like yin and yang, their demeanors complement each other flawlessly. Rishi's fast-paced lifestyle finds its solace in Anusha's calm and quiet nature.
An Evening Where Tradition Meets Spontaneity
The Sangeet was a small gathering of immediate family and close friends, each of whom added their own unique touch to the evening. While grandparents led the way in nostalgia-inducing songs, grandkids swayed and sang along, embodying the collective joy that permeates such familial milestones. Adding to the traditional fervor were henna artists, creating intricate designs and adding a touch of cultural richness to the event.
A Culinary Delight
The night was rounded off with exceptional eats from Bollywood Bistro. Their culinary expertise was the proverbial cherry on top of a night full of love, laughter, and tradition.
The Blissful Continuation
Though we were unable to capture their temple wedding, being part of the Sangeet and the ensuing reception at the Mayflower Hotel in Washington DC was a privilege. The grandeur continued as families were greeted by an incredible peacock display designed by L'ambiance in the long main hall. The grand ballroom then opened its doors to Dynasty AVE's electrifying energy.
Special Thanks to the Teams That Made It Happen
Coordination: A big shoutout to Ani Sandhu and his team from Ace of Events. Known as trendsetters in the DMV area, they showcased why they're at the top of their game.
Decor: Once again, L'ambiance outdid themselves. The decor for both the Sangeet and the reception was magnificent.
Food: A heartfelt thanks to the team at Bollywood Bistro for providing a gastronomical experience that was as memorable as the event itself.
We're so honored to have been a part of this intimate yet grand celebration. Thank you, Rishi and Anusha, for letting us capture these moments that translate into forever memories.
With utmost excitement and love,
Amy and Srinu
A few sample images from A Tale of Two Celebrations: Rishi and Anusha's Intimate Sangeet and Grand Reception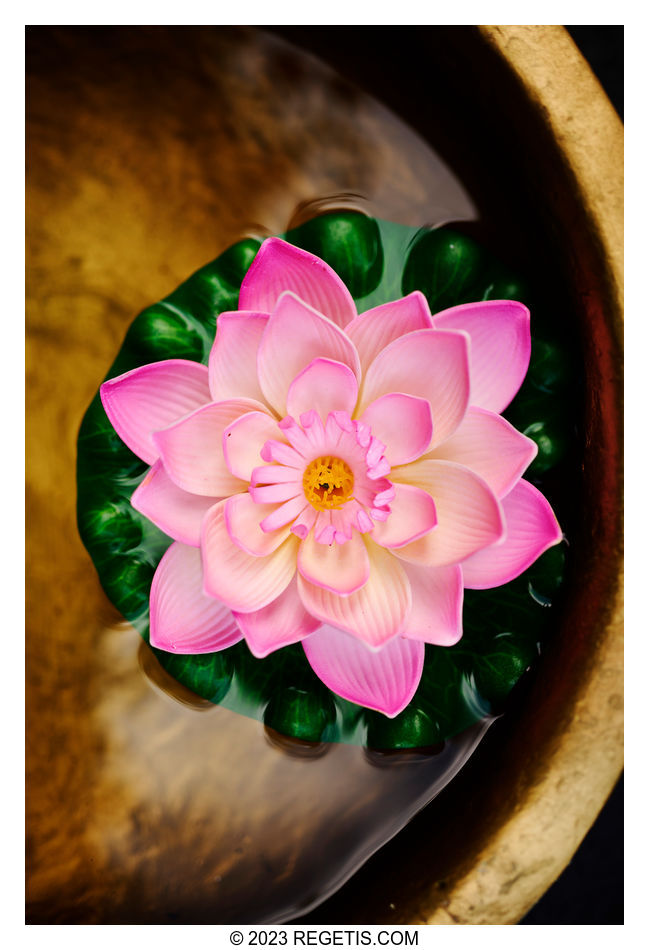 A Tale of Two Celebrations Rishi and Anusha's Intimate Sangeet and Grand Reception
NIKON Z 6_2
Shutter Speed Value : 1/320
Aperture Value : 2.0
ISO : 100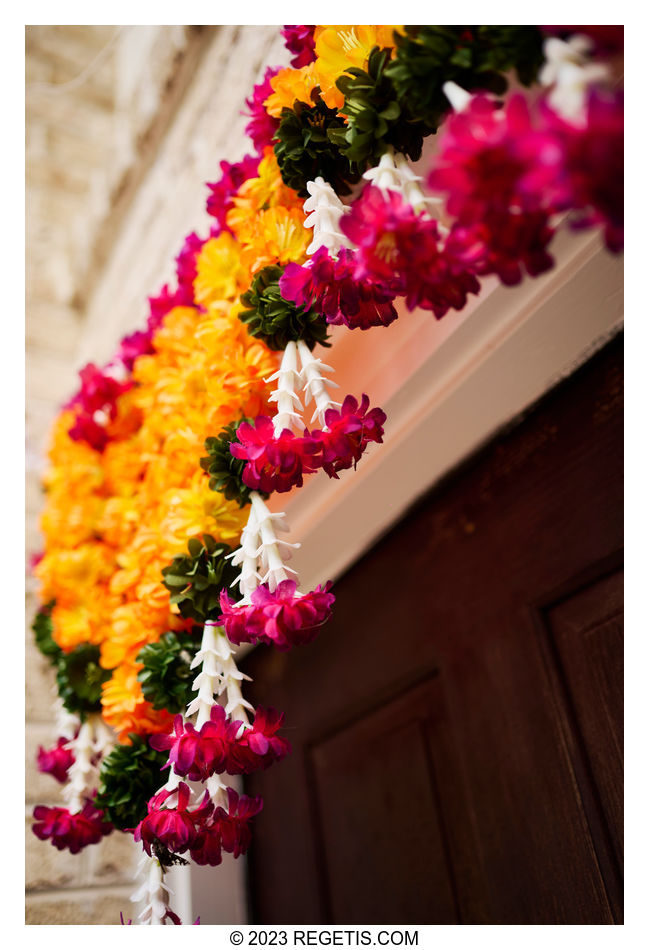 A Tale of Two Celebrations Rishi and Anusha's Intimate Sangeet and Grand Reception
NIKON Z 6_2
Shutter Speed Value : 1/250
Aperture Value : 2.0
ISO : 100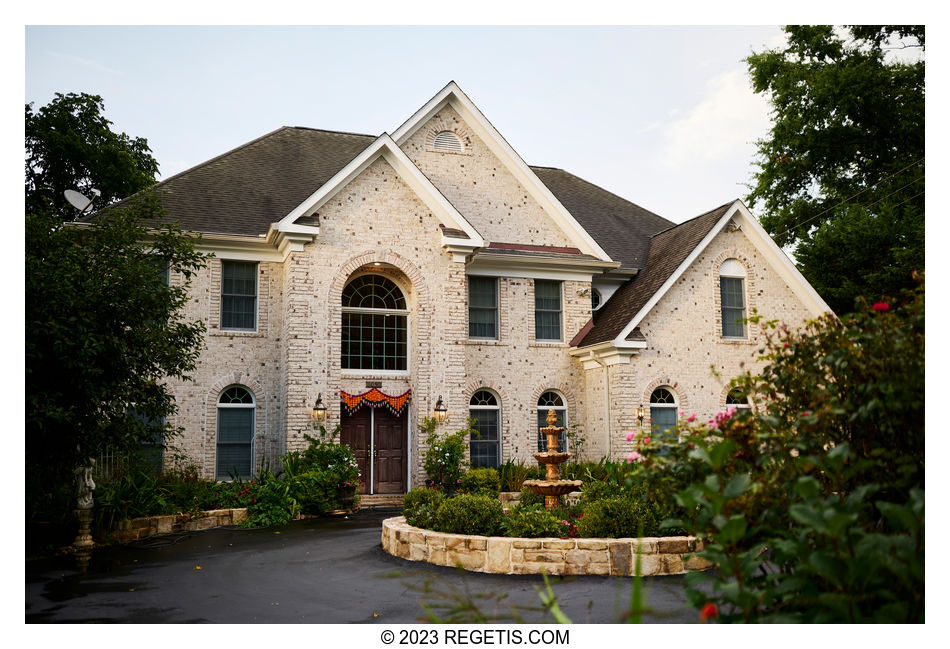 A Tale of Two Celebrations Rishi and Anusha's Intimate Sangeet and Grand Reception
NIKON Z 6_2
Shutter Speed Value : 1/1000
Aperture Value : 2.0
ISO : 100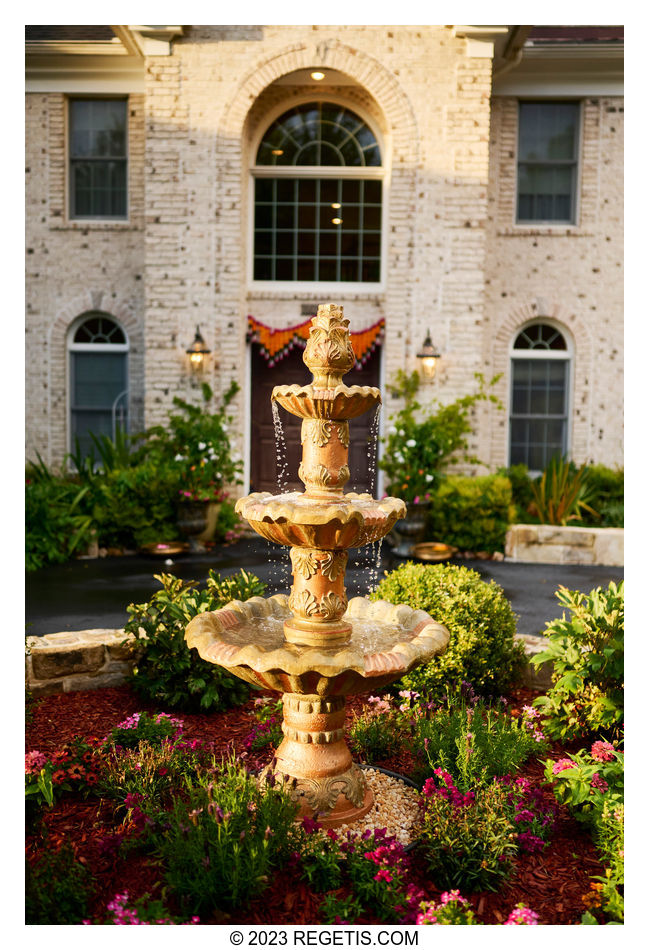 A Tale of Two Celebrations Rishi and Anusha's Intimate Sangeet and Grand Reception
NIKON Z 6_2
Shutter Speed Value : 1/6400
Aperture Value : 1.8
ISO : 640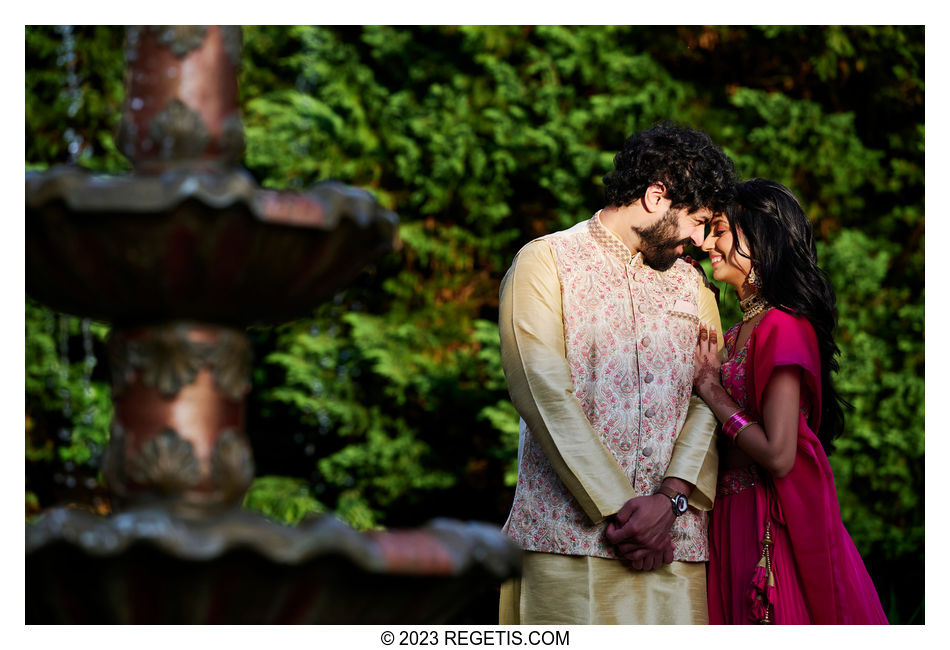 A Tale of Two Celebrations Rishi and Anusha's Intimate Sangeet and Grand Reception
NIKON Z 9
Shutter Speed Value : 1/2500
Aperture Value : 4.0
ISO : 640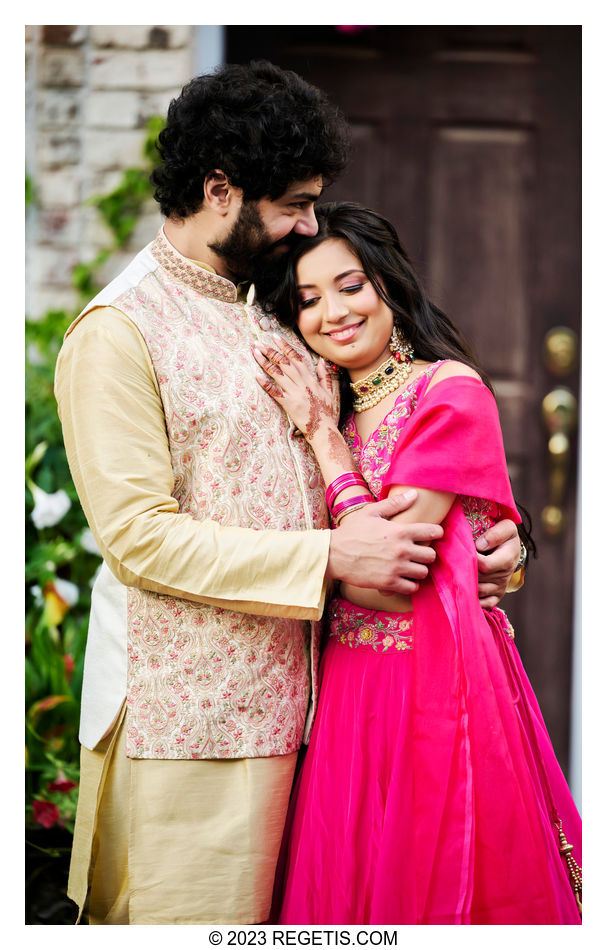 A Tale of Two Celebrations Rishi and Anusha's Intimate Sangeet and Grand Reception
NIKON Z 9
Shutter Speed Value : 1/640
Aperture Value : 3.2
ISO : 640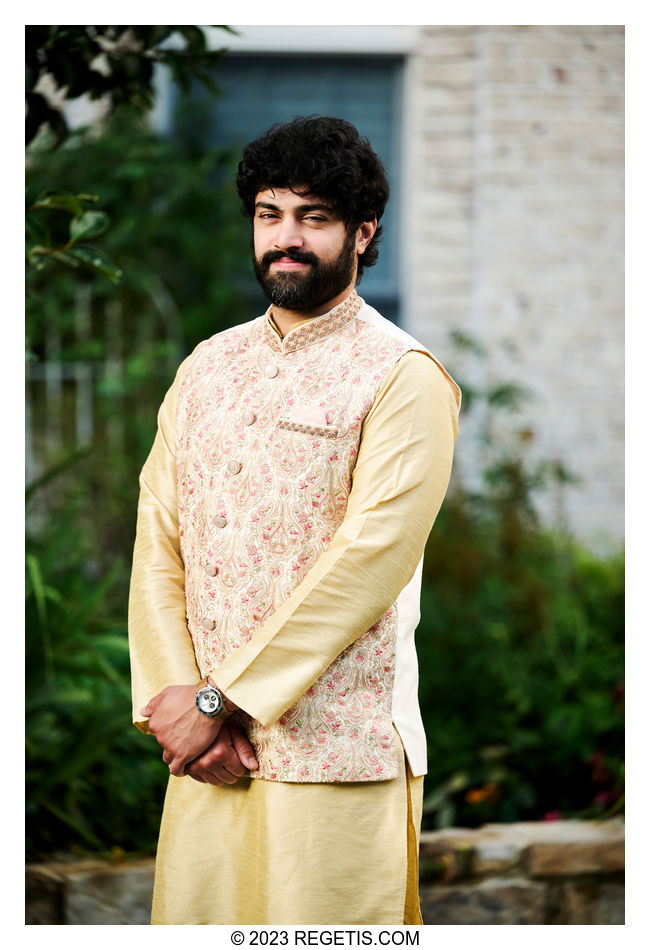 A Tale of Two Celebrations Rishi and Anusha's Intimate Sangeet and Grand Reception
NIKON Z 9
Shutter Speed Value : 1/640
Aperture Value : 3.2
ISO : 640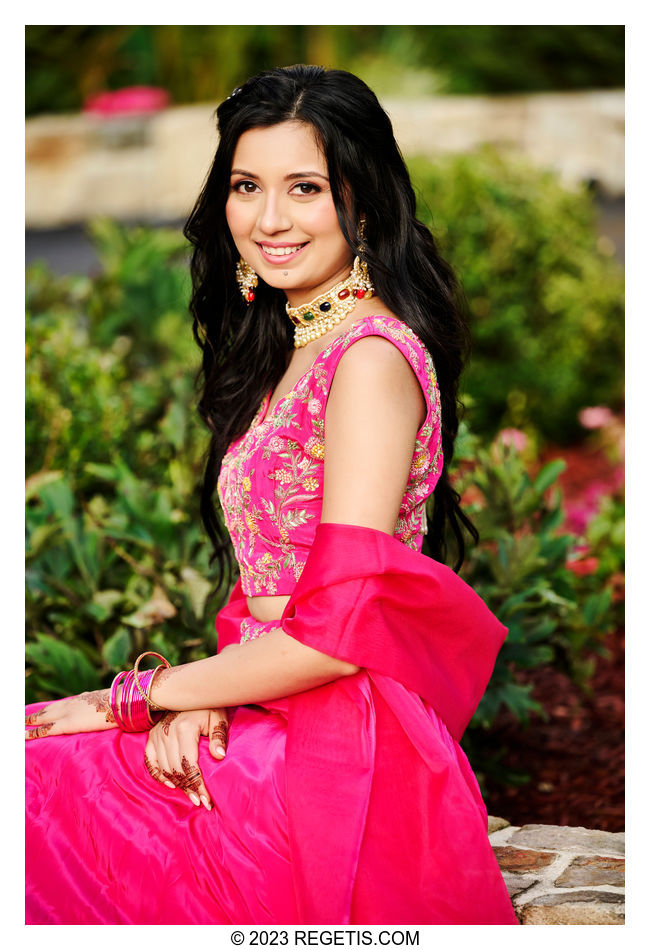 A Tale of Two Celebrations Rishi and Anusha's Intimate Sangeet and Grand Reception
NIKON Z 9
Shutter Speed Value : 1/800
Aperture Value : 3.2
ISO : 640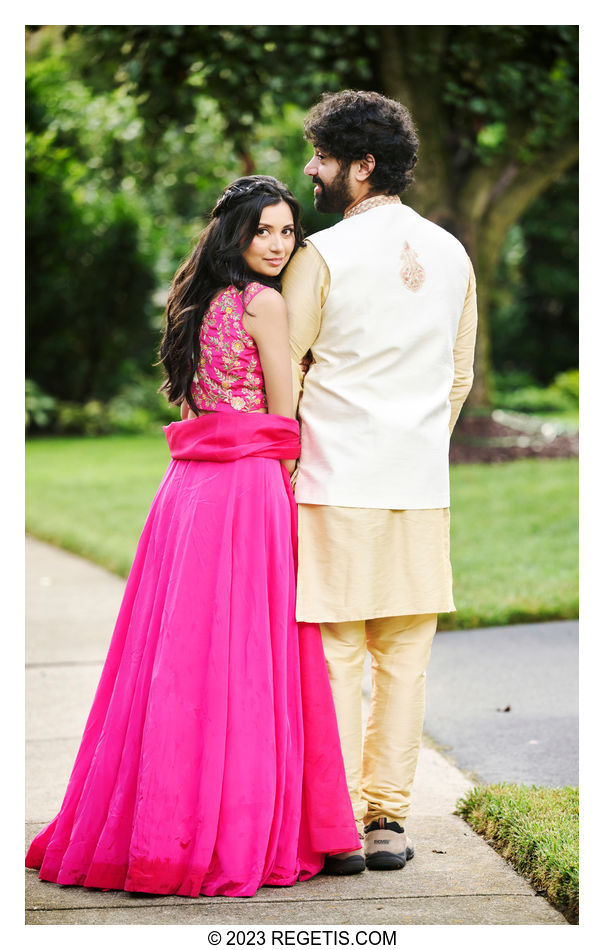 A Tale of Two Celebrations Rishi and Anusha's Intimate Sangeet and Grand Reception
NIKON Z 9
Shutter Speed Value : 1/400
Aperture Value : 3.2
ISO : 640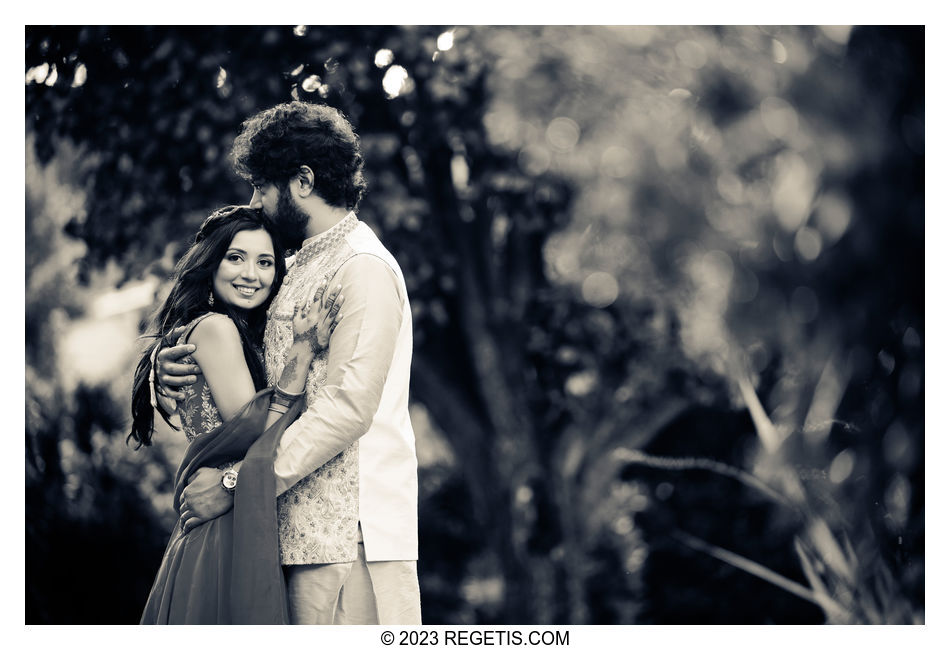 A Tale of Two Celebrations Rishi and Anusha's Intimate Sangeet and Grand Reception
NIKON Z 9
Shutter Speed Value : 1/400
Aperture Value : 3.2
ISO : 640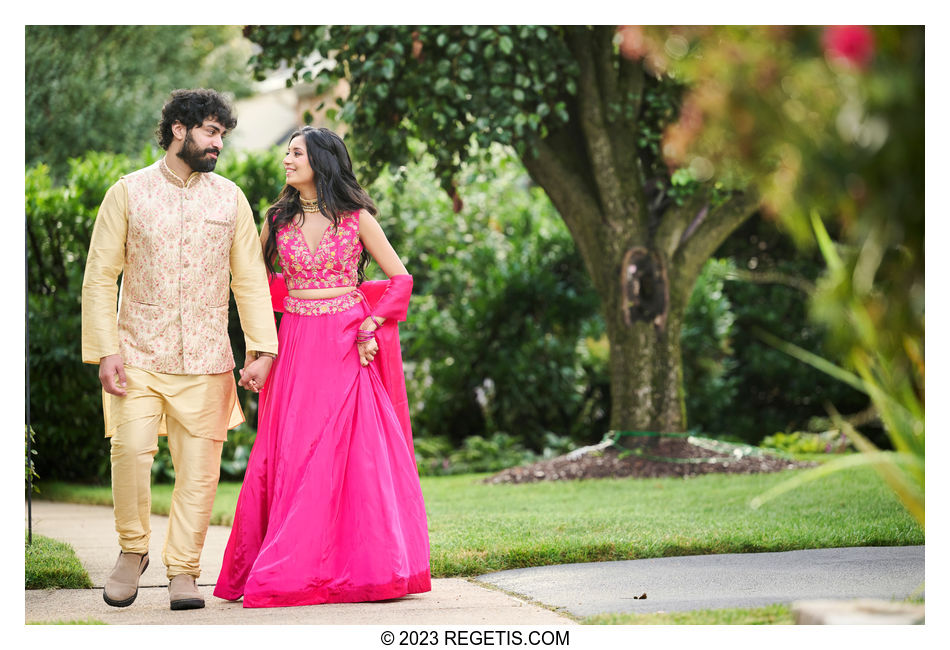 A Tale of Two Celebrations Rishi and Anusha's Intimate Sangeet and Grand Reception
NIKON Z 9
Shutter Speed Value : 1/400
Aperture Value : 3.2
ISO : 640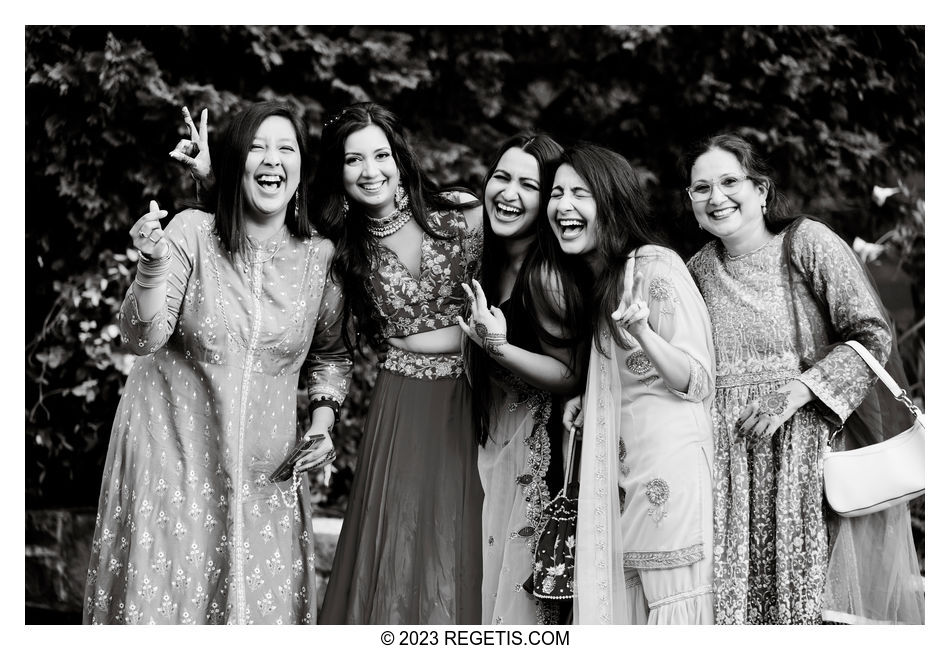 A Tale of Two Celebrations Rishi and Anusha's Intimate Sangeet and Grand Reception
NIKON Z 9
Shutter Speed Value : 1/320
Aperture Value : 4.0
ISO : 640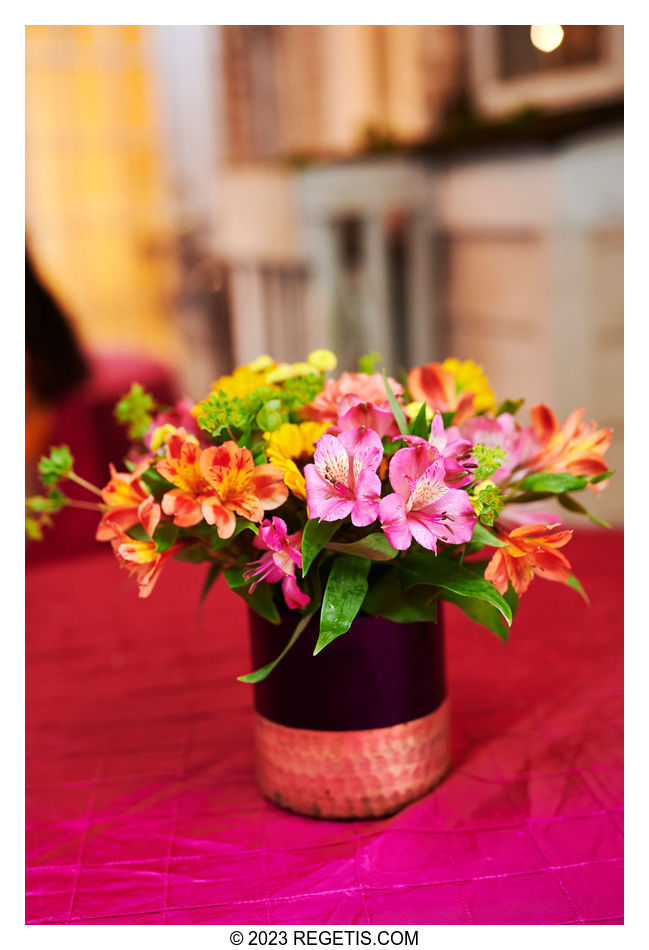 A Tale of Two Celebrations Rishi and Anusha's Intimate Sangeet and Grand Reception
NIKON Z 6
Shutter Speed Value : 1/250
Aperture Value : 2.5
ISO : 3200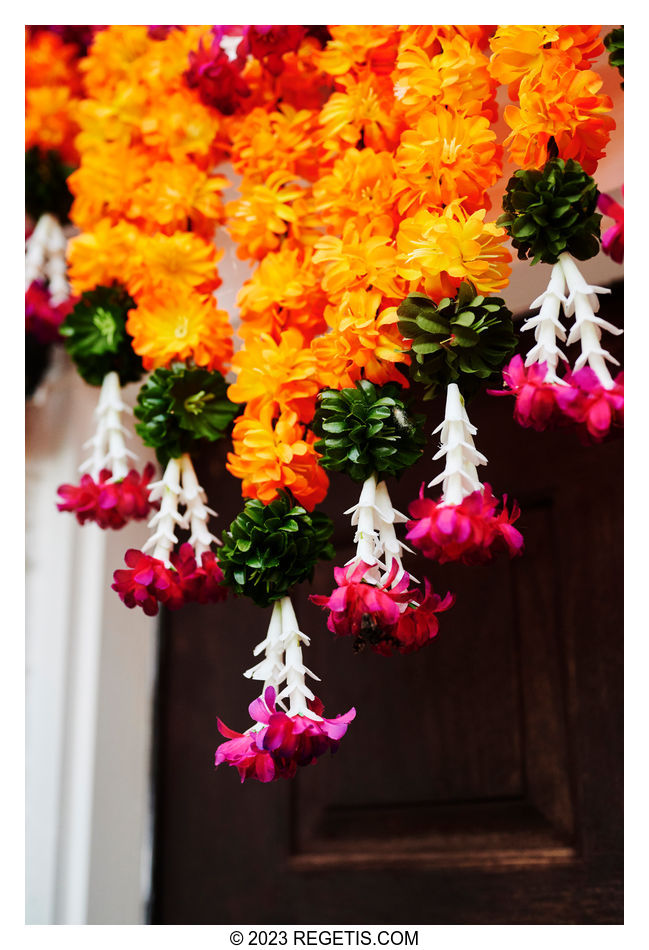 A Tale of Two Celebrations Rishi and Anusha's Intimate Sangeet and Grand Reception
NIKON Z 6
Shutter Speed Value : 1/800
Aperture Value : 2.5
ISO : 3200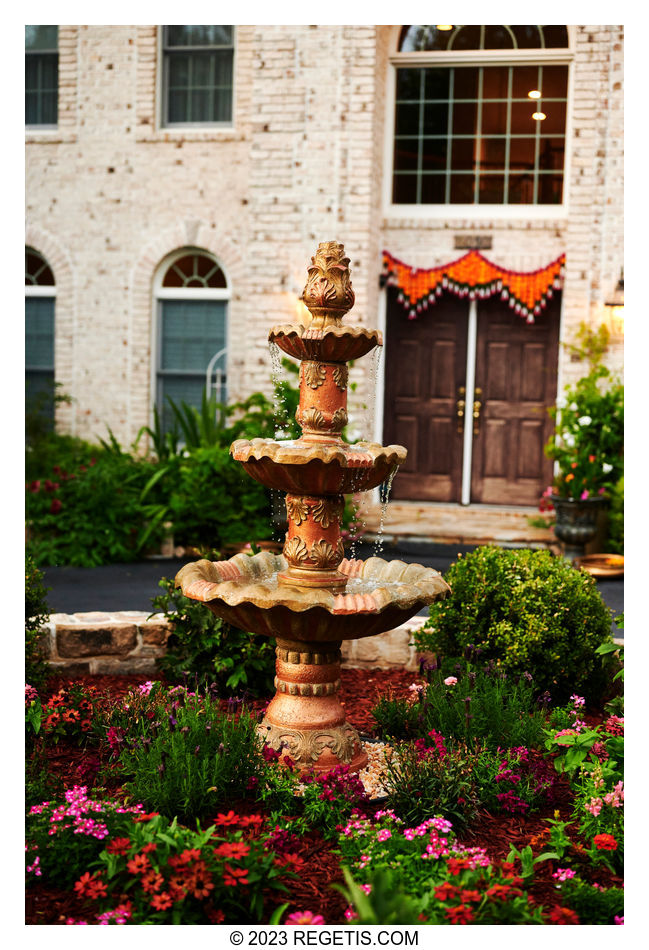 A Tale of Two Celebrations Rishi and Anusha's Intimate Sangeet and Grand Reception
NIKON Z 6
Shutter Speed Value : 1/2500
Aperture Value : 2.5
ISO : 3200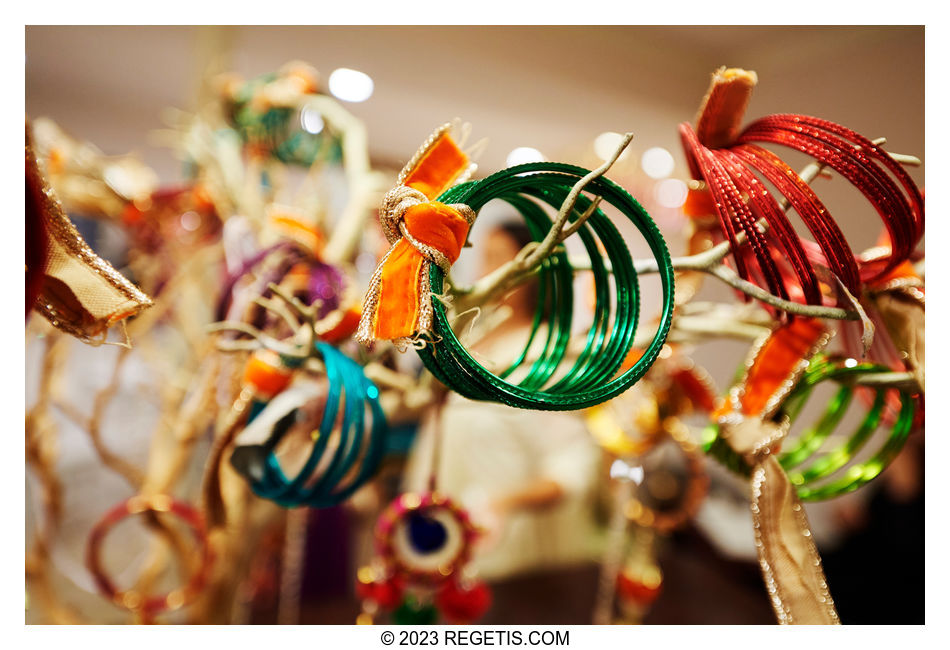 A Tale of Two Celebrations Rishi and Anusha's Intimate Sangeet and Grand Reception
NIKON D5
Shutter Speed Value : 1/160
Aperture Value : 2.8
ISO : 3200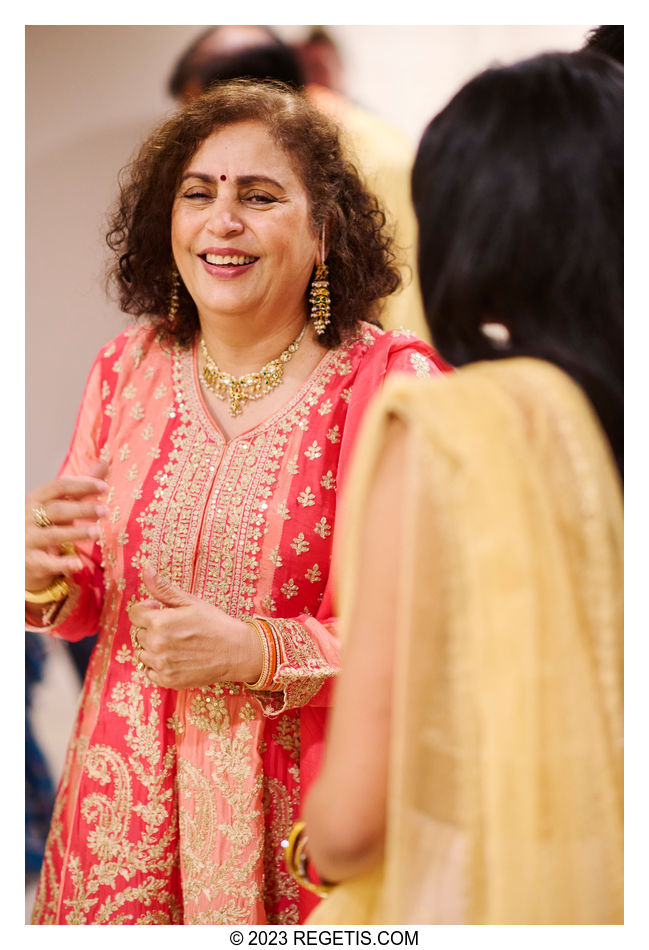 A Tale of Two Celebrations Rishi and Anusha's Intimate Sangeet and Grand Reception
NIKON Z 6_2
Shutter Speed Value : 1/200
Aperture Value : 2.0
ISO : 3200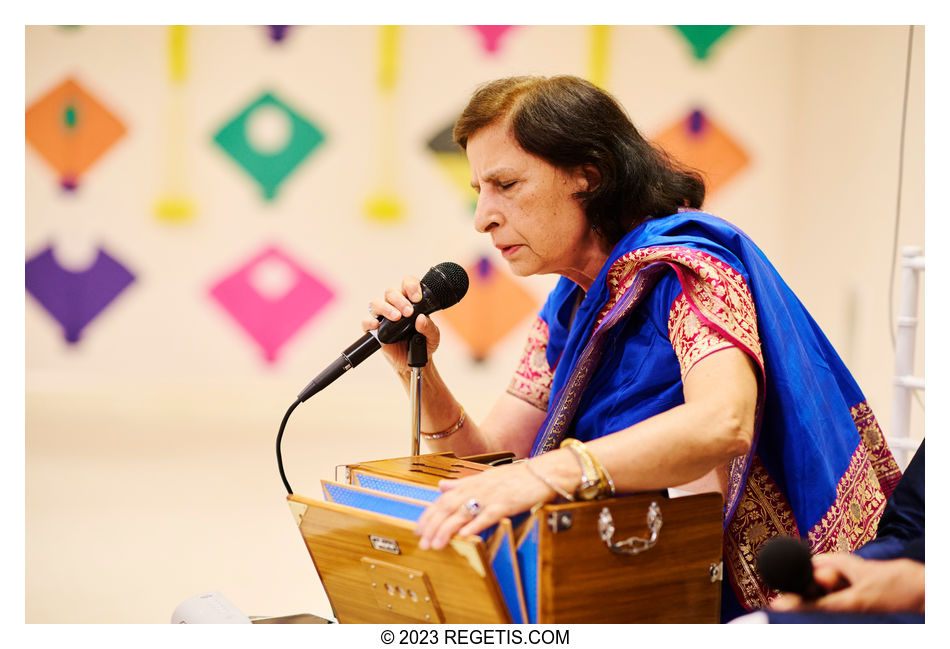 A Tale of Two Celebrations Rishi and Anusha's Intimate Sangeet and Grand Reception
NIKON Z 6_2
Shutter Speed Value : 1/200
Aperture Value : 2.0
ISO : 3200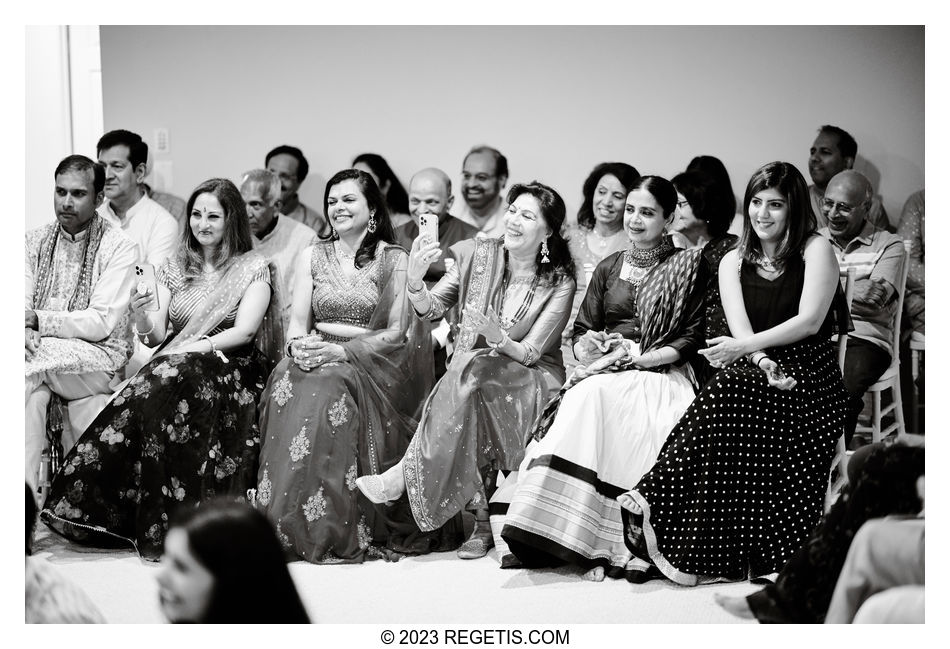 A Tale of Two Celebrations Rishi and Anusha's Intimate Sangeet and Grand Reception
NIKON Z 6_2
Shutter Speed Value : 1/320
Aperture Value : 1.4
ISO : 3200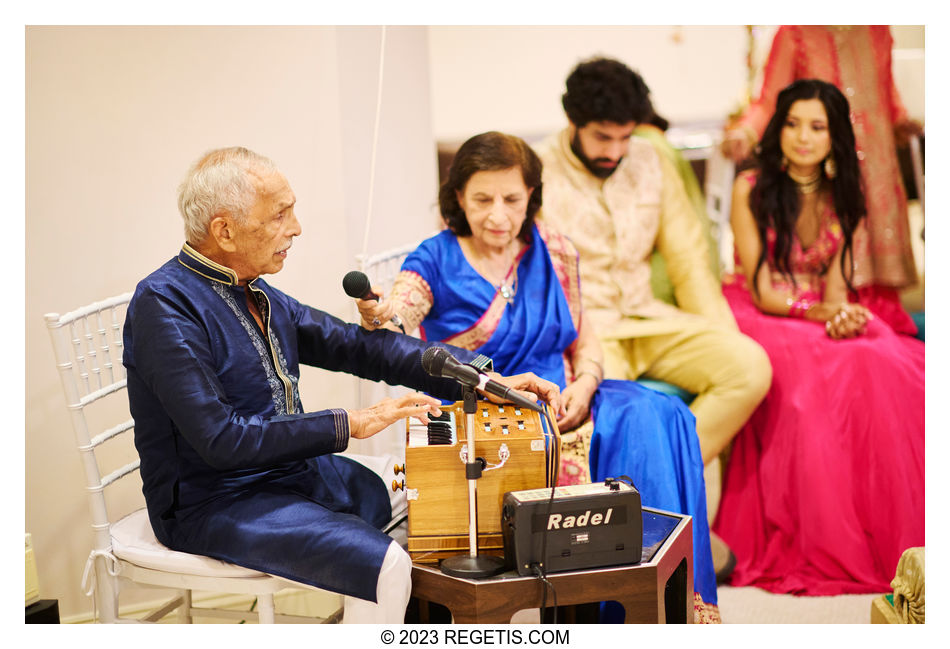 A Tale of Two Celebrations Rishi and Anusha's Intimate Sangeet and Grand Reception
NIKON Z 6_2
Shutter Speed Value : 1/320
Aperture Value : 1.4
ISO : 3200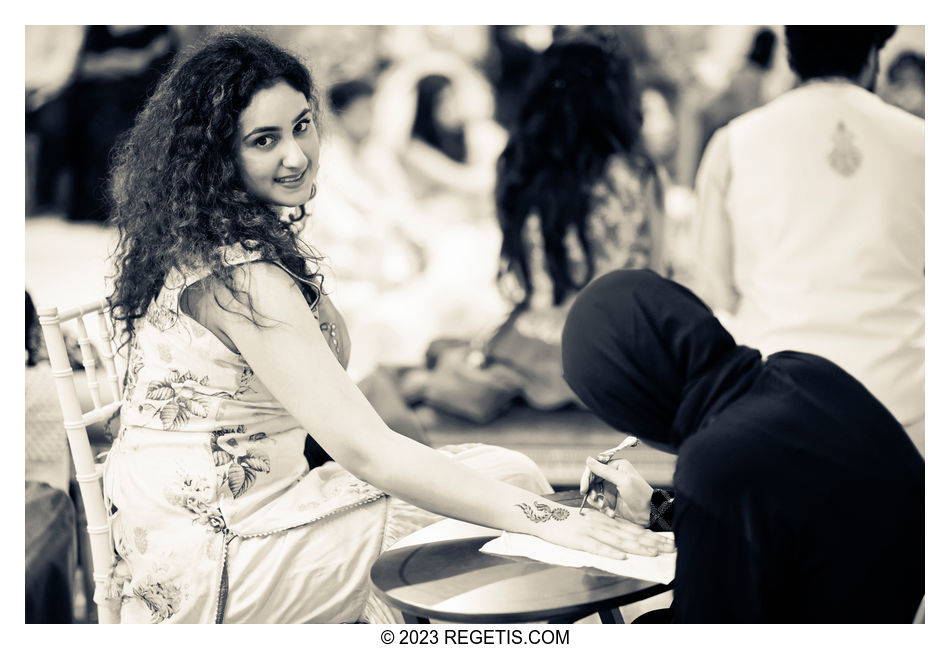 A Tale of Two Celebrations Rishi and Anusha's Intimate Sangeet and Grand Reception
NIKON Z 6_2
Shutter Speed Value : 1/250
Aperture Value : 1.4
ISO : 3200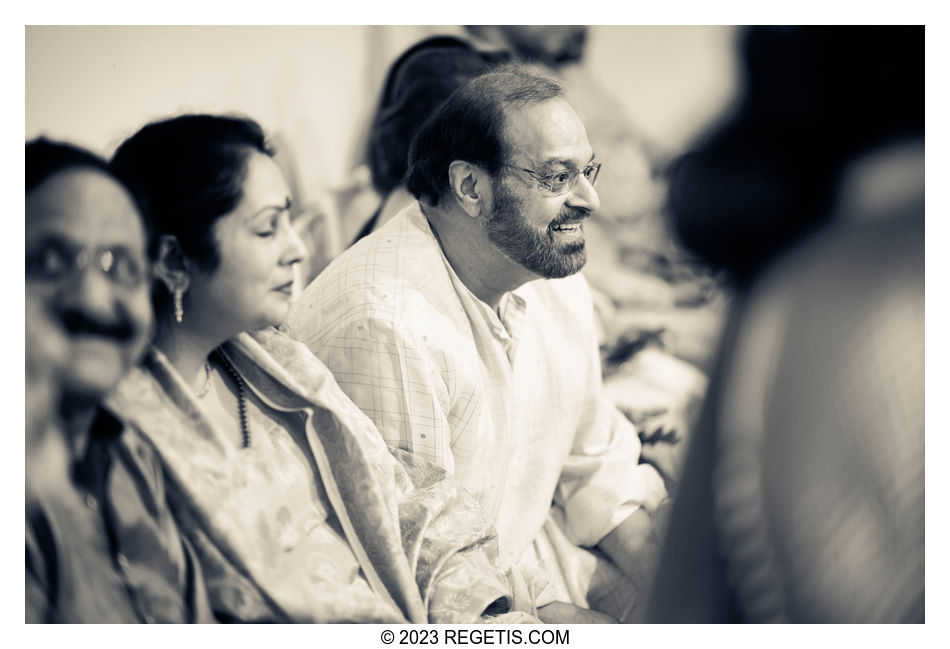 A Tale of Two Celebrations Rishi and Anusha's Intimate Sangeet and Grand Reception
NIKON Z 6_2
Shutter Speed Value : 1/200
Aperture Value : 1.4
ISO : 3200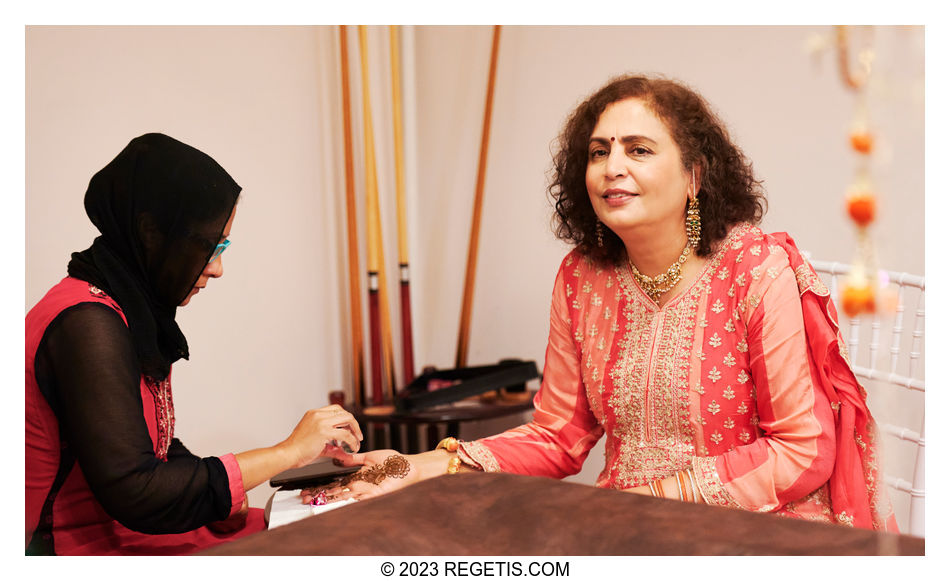 A Tale of Two Celebrations Rishi and Anusha's Intimate Sangeet and Grand Reception
NIKON Z 6
Shutter Speed Value : 1/160
Aperture Value : 2.8
ISO : 3200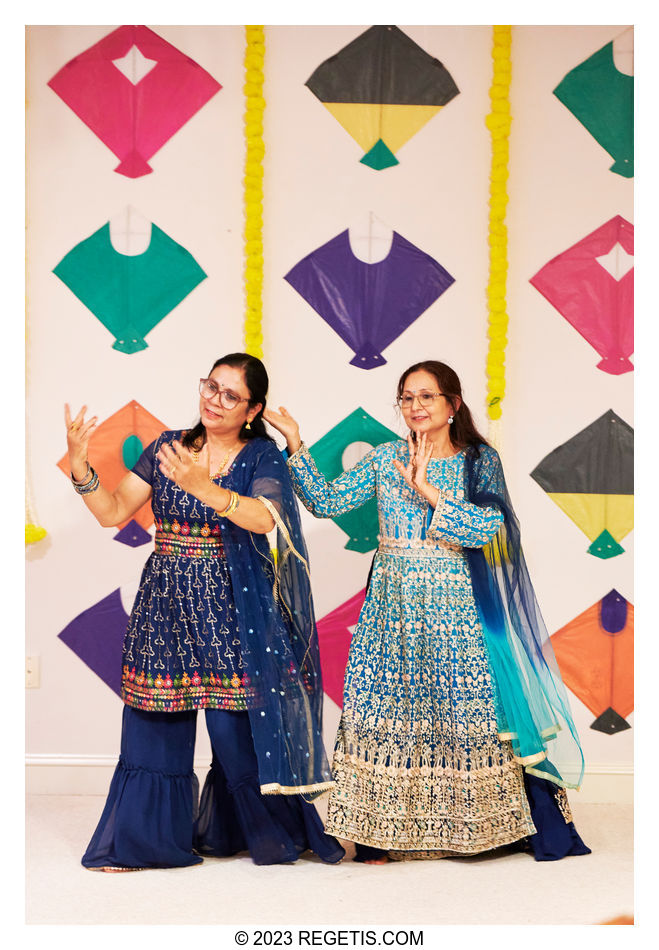 A Tale of Two Celebrations Rishi and Anusha's Intimate Sangeet and Grand Reception
NIKON Z 6
Shutter Speed Value : 1/160
Aperture Value : 2.8
ISO : 3200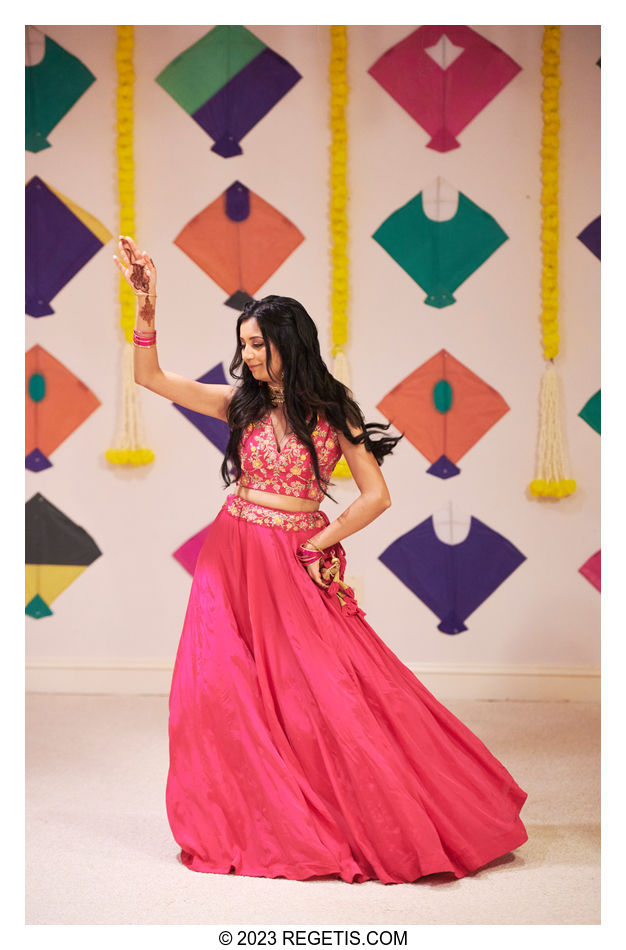 A Tale of Two Celebrations Rishi and Anusha's Intimate Sangeet and Grand Reception
NIKON Z 6
Shutter Speed Value : 1/320
Aperture Value : 2.8
ISO : 3200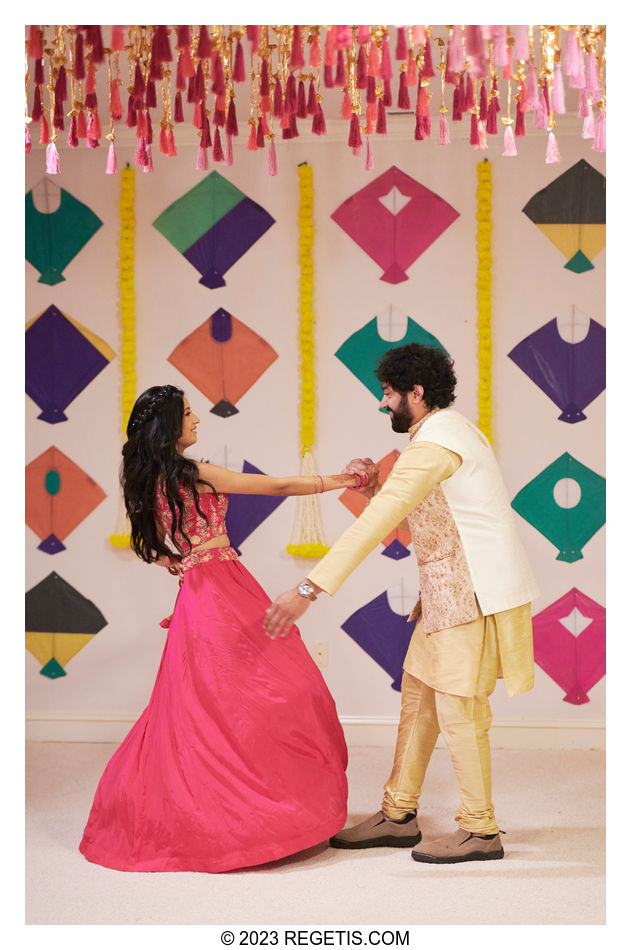 A Tale of Two Celebrations Rishi and Anusha's Intimate Sangeet and Grand Reception
NIKON Z 6
Shutter Speed Value : 1/320
Aperture Value : 2.8
ISO : 3200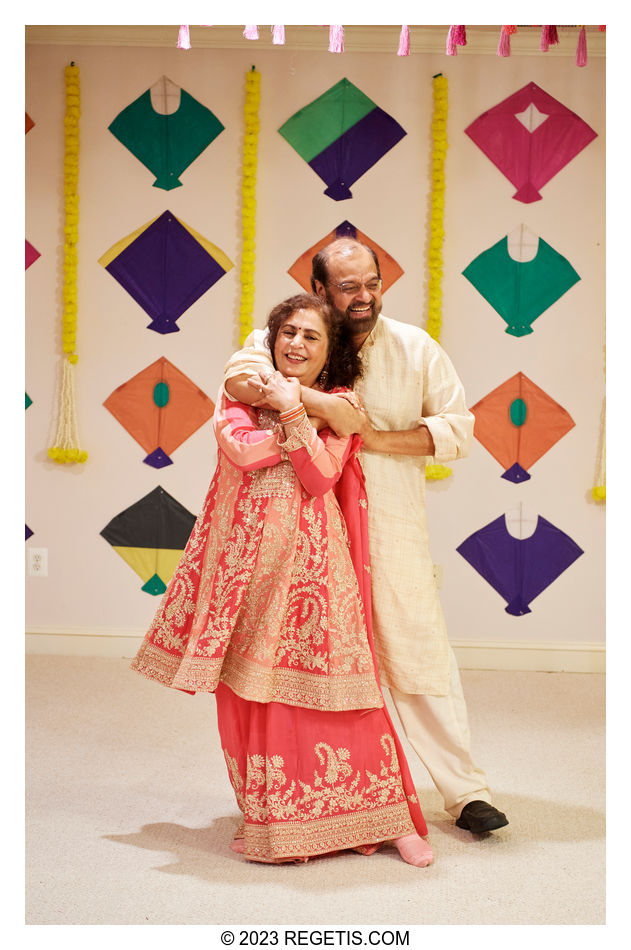 A Tale of Two Celebrations Rishi and Anusha's Intimate Sangeet and Grand Reception
NIKON D5
Shutter Speed Value : 1/100
Aperture Value : 4.0
ISO : 3200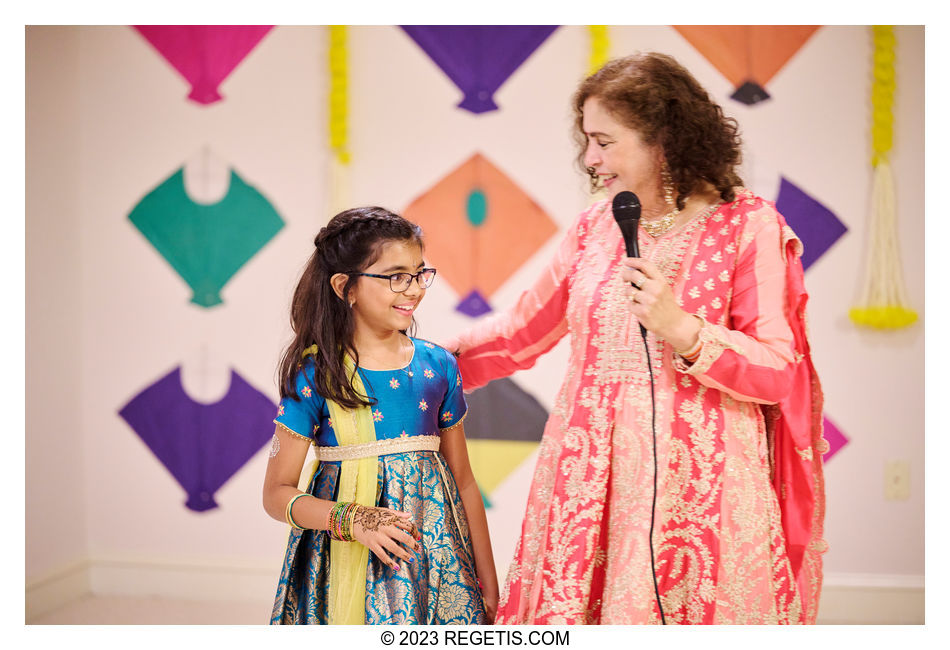 A Tale of Two Celebrations Rishi and Anusha's Intimate Sangeet and Grand Reception
NIKON Z 9
Shutter Speed Value : 1/100
Aperture Value : 2.8
ISO : 3200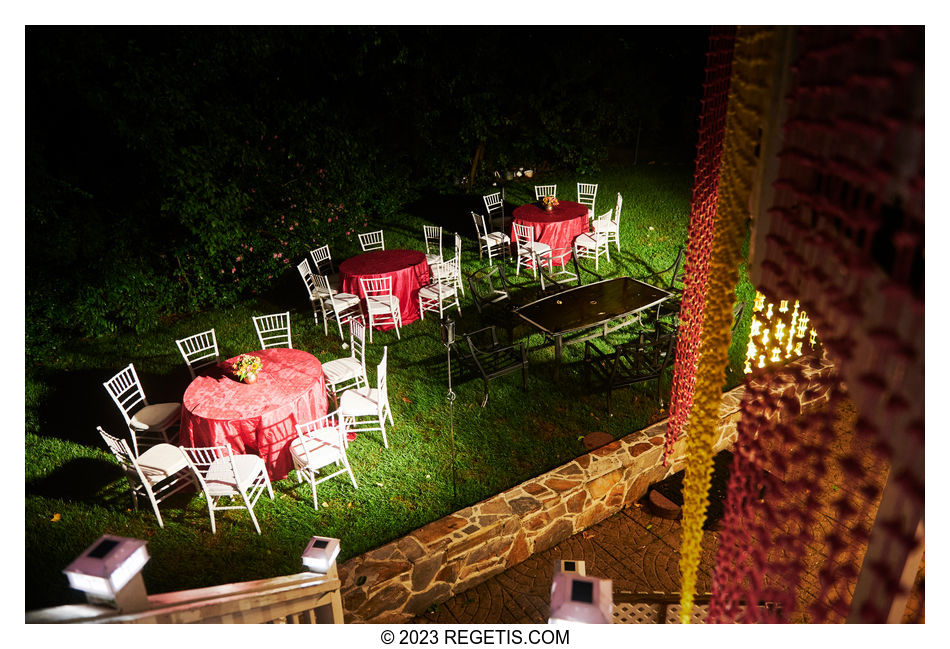 A Tale of Two Celebrations Rishi and Anusha's Intimate Sangeet and Grand Reception
NIKON Z 6
Shutter Speed Value : 1/30
Aperture Value : 2.8
ISO : 2000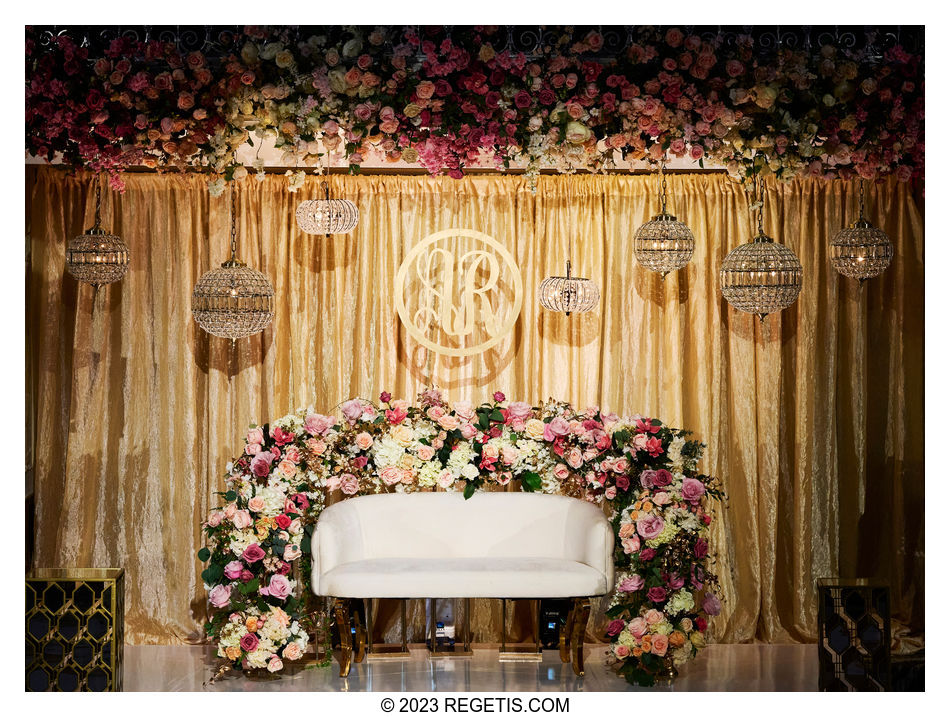 A Tale of Two Celebrations Rishi and Anusha's Intimate Sangeet and Grand Reception
NIKON Z 6_2
Shutter Speed Value : 1/500
Aperture Value : 5.0
ISO : 3200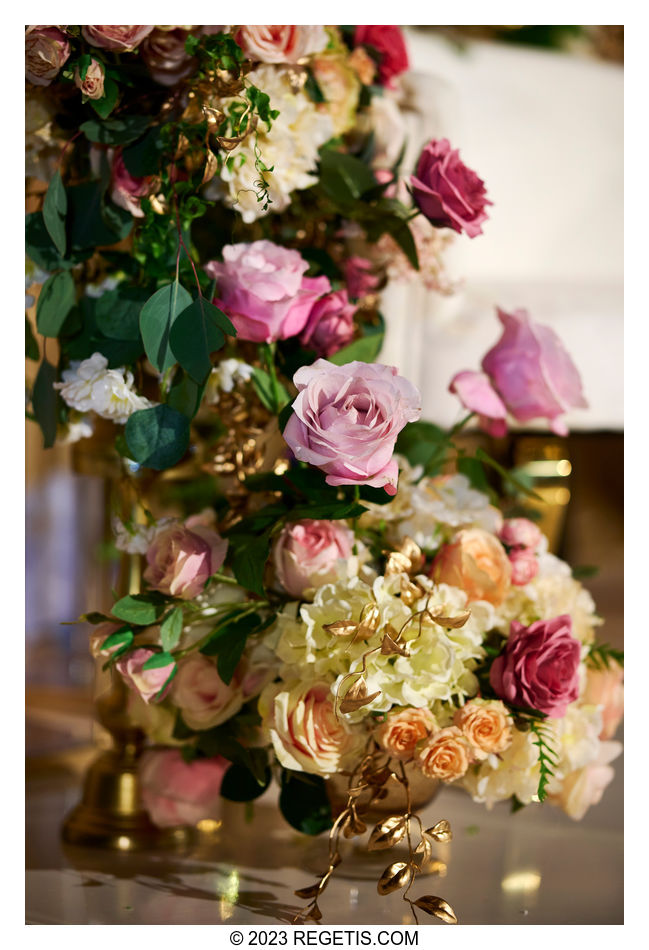 A Tale of Two Celebrations Rishi and Anusha's Intimate Sangeet and Grand Reception
NIKON Z 6_2
Shutter Speed Value : 1/400
Aperture Value : 2.0
ISO : 640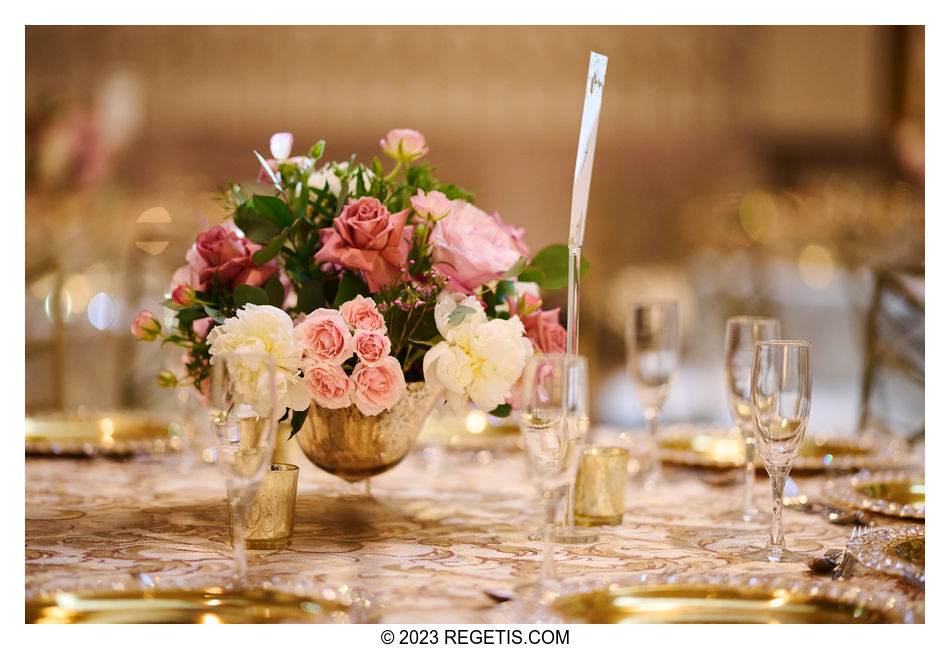 A Tale of Two Celebrations Rishi and Anusha's Intimate Sangeet and Grand Reception
NIKON Z 6_2
Shutter Speed Value : 1/60
Aperture Value : 1.4
ISO : 1600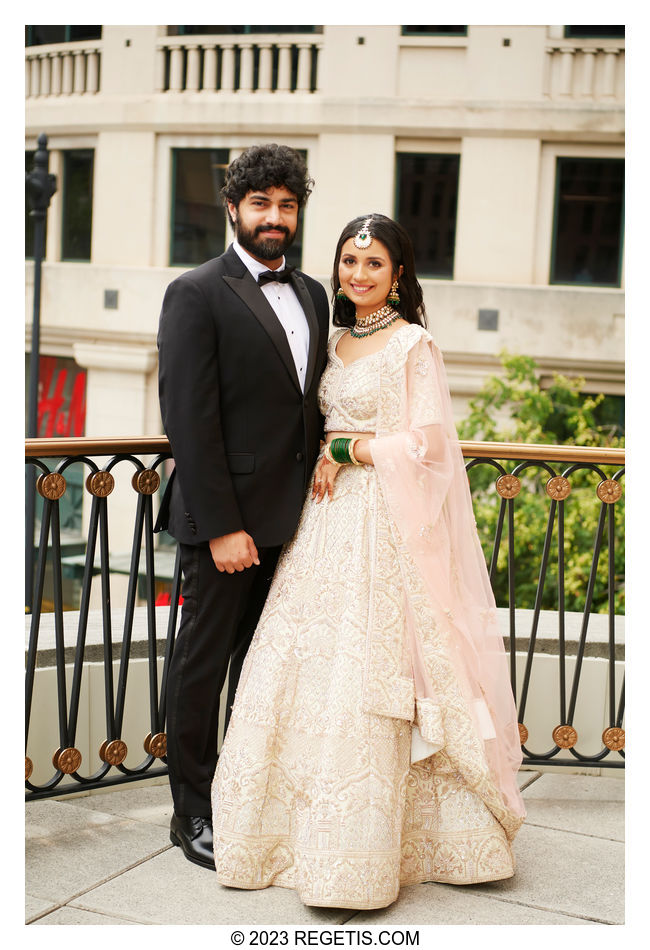 A Tale of Two Celebrations Rishi and Anusha's Intimate Sangeet and Grand Reception
NIKON D5
Shutter Speed Value : 1/640
Aperture Value : 4.0
ISO : 640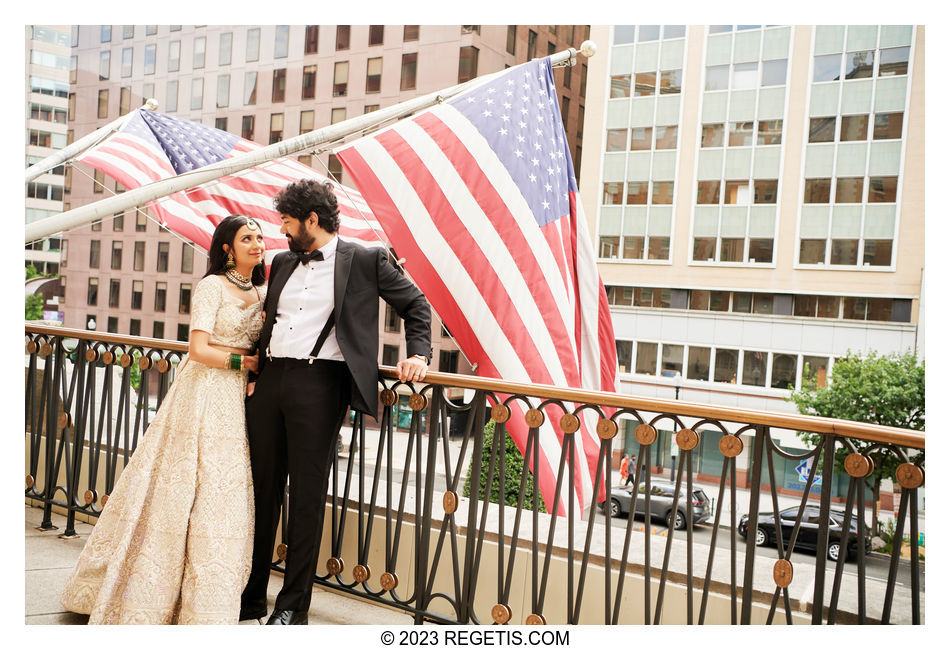 A Tale of Two Celebrations Rishi and Anusha's Intimate Sangeet and Grand Reception
NIKON D5
Shutter Speed Value : 1/640
Aperture Value : 4.0
ISO : 640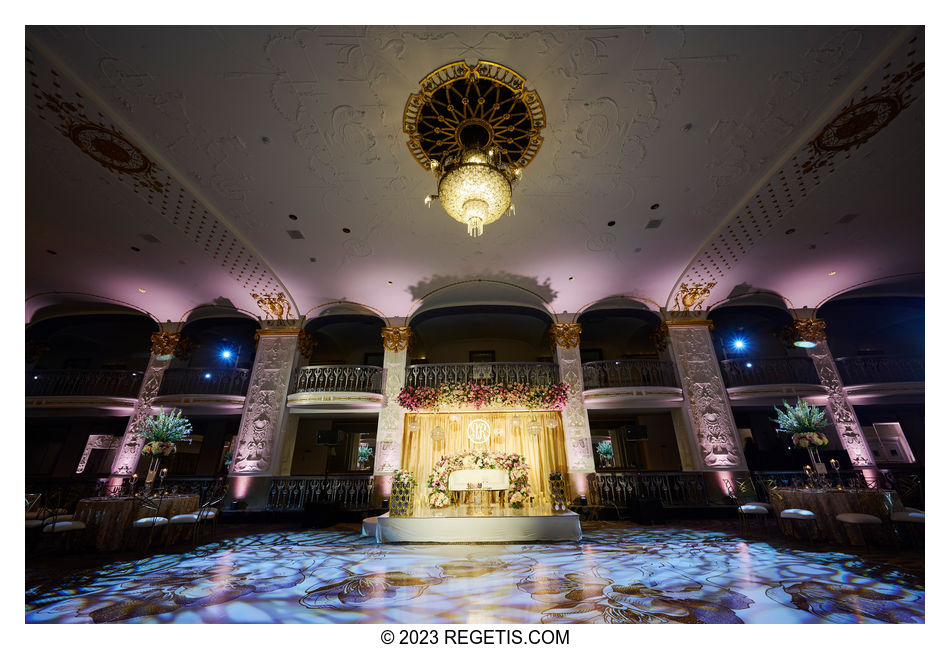 A Tale of Two Celebrations Rishi and Anusha's Intimate Sangeet and Grand Reception
NIKON Z 6_2
Shutter Speed Value : 0.5
Aperture Value : 8.0
ISO : 100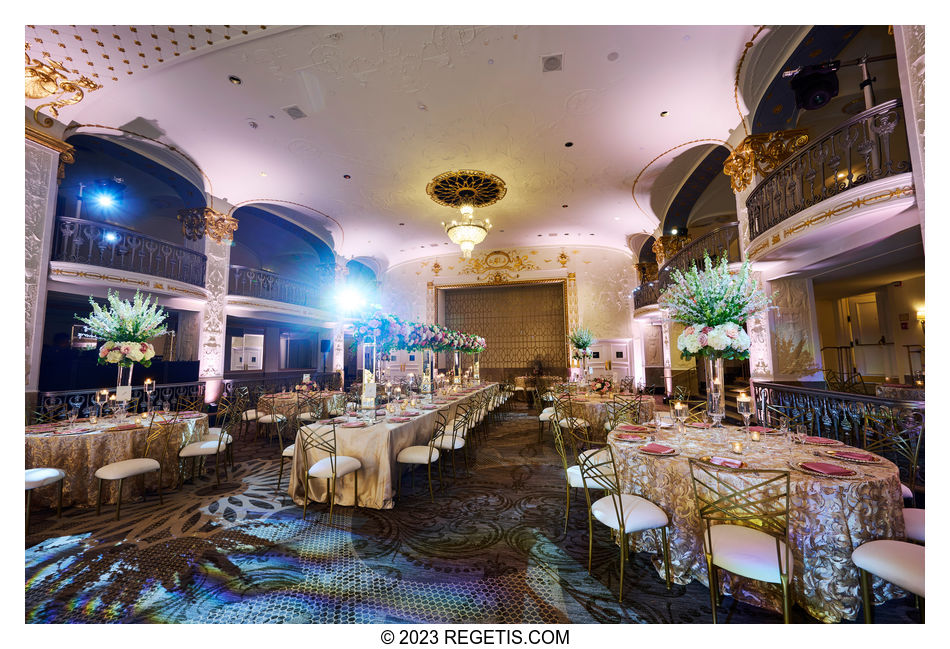 A Tale of Two Celebrations Rishi and Anusha's Intimate Sangeet and Grand Reception
NIKON Z 6_2
Shutter Speed Value : 2
Aperture Value : 8.0
ISO : 100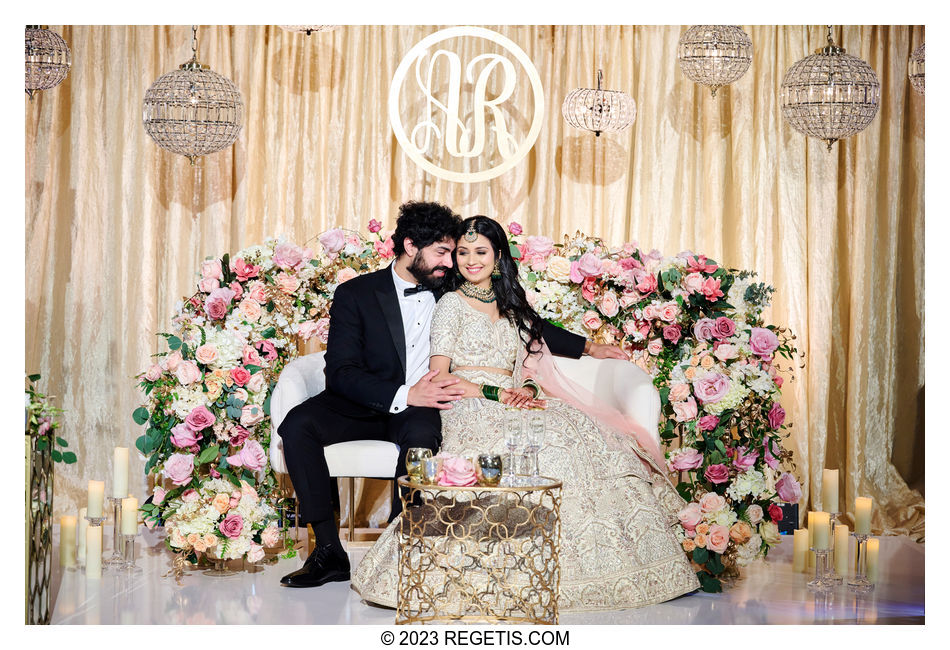 A Tale of Two Celebrations Rishi and Anusha's Intimate Sangeet and Grand Reception
NIKON Z 9
Shutter Speed Value : 1/200
Aperture Value : 3.2
ISO : 1600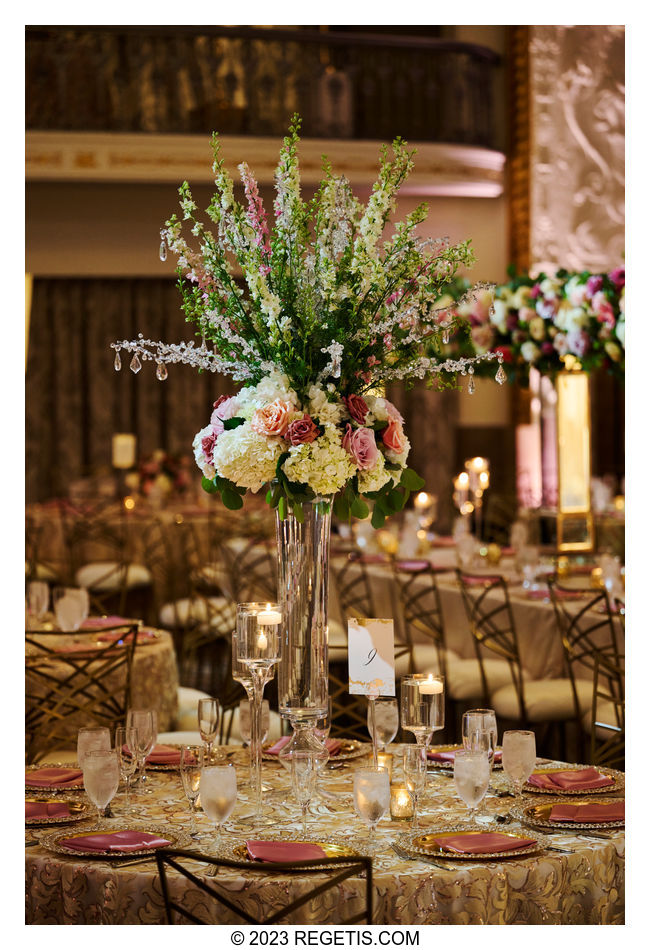 A Tale of Two Celebrations Rishi and Anusha's Intimate Sangeet and Grand Reception
NIKON Z 9
Shutter Speed Value : 1/60
Aperture Value : 2.8
ISO : 1600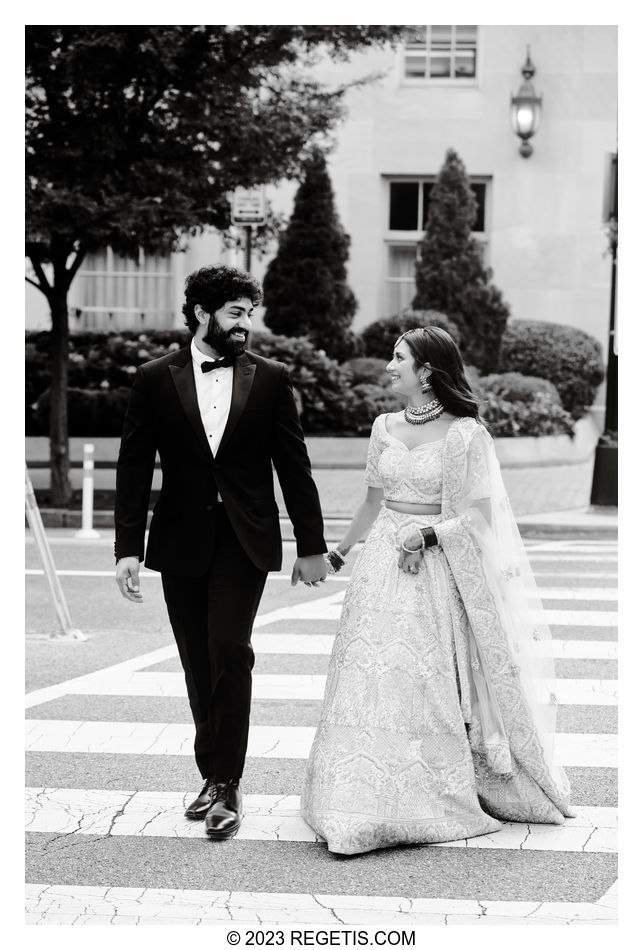 A Tale of Two Celebrations Rishi and Anusha's Intimate Sangeet and Grand Reception
NIKON Z 9
Shutter Speed Value : 1/250
Aperture Value : 4.0
ISO : 640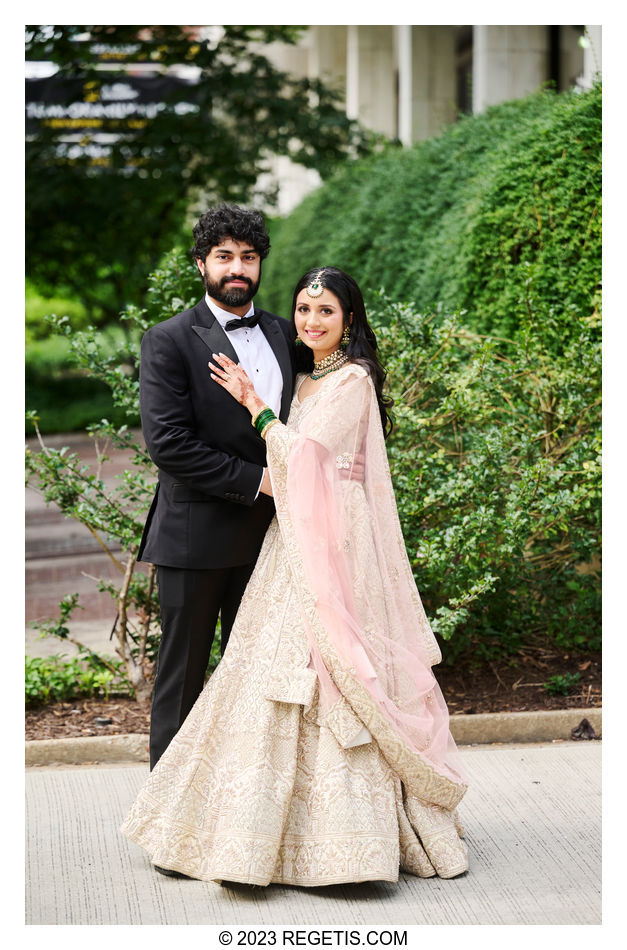 A Tale of Two Celebrations Rishi and Anusha's Intimate Sangeet and Grand Reception
NIKON Z 9
Shutter Speed Value : 1/320
Aperture Value : 3.2
ISO : 640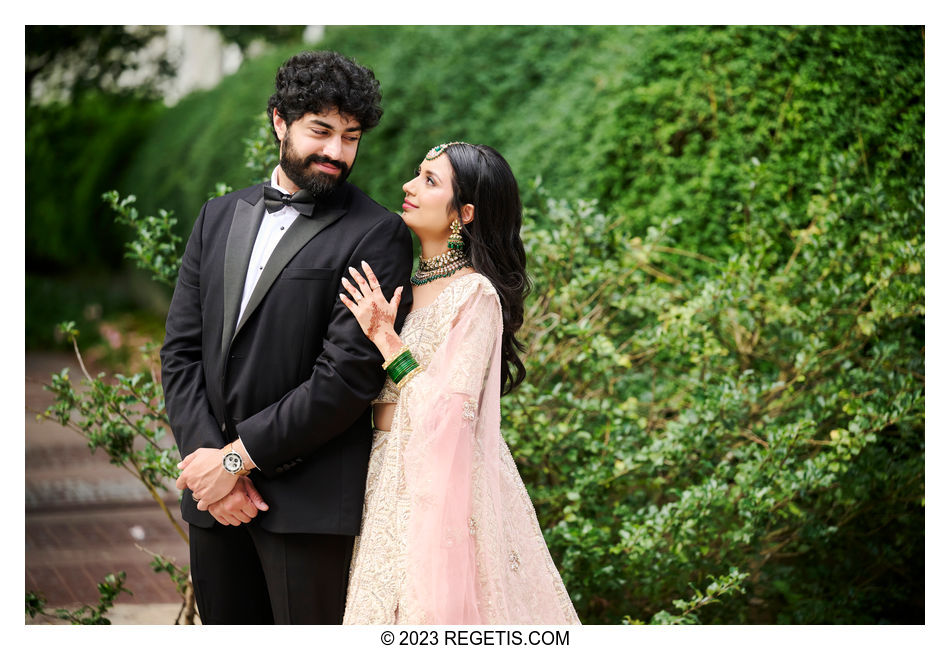 A Tale of Two Celebrations Rishi and Anusha's Intimate Sangeet and Grand Reception
NIKON Z 9
Shutter Speed Value : 1/320
Aperture Value : 3.2
ISO : 640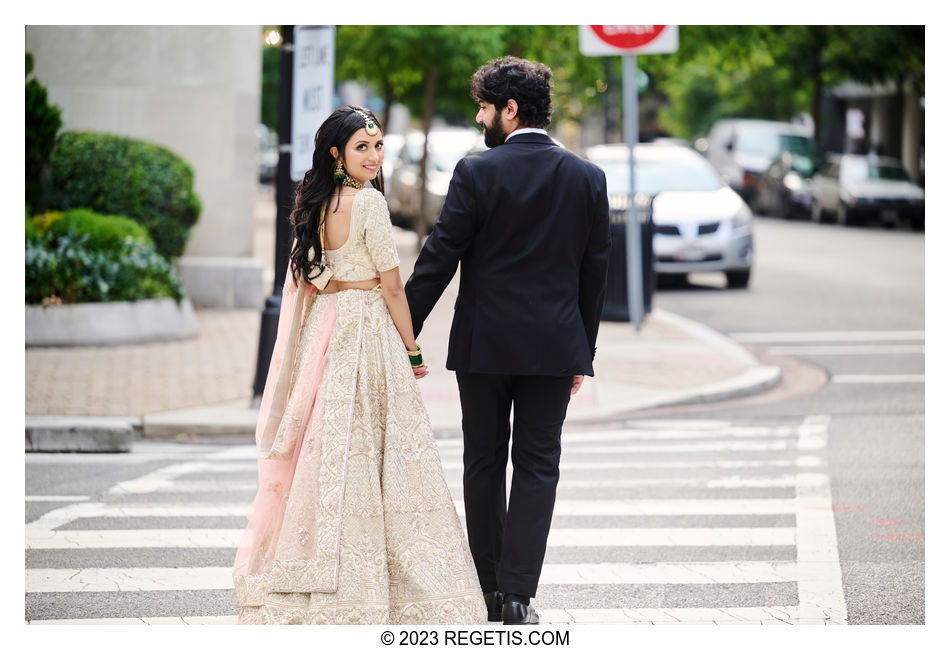 A Tale of Two Celebrations Rishi and Anusha's Intimate Sangeet and Grand Reception
NIKON Z 9
Shutter Speed Value : 1/320
Aperture Value : 3.2
ISO : 640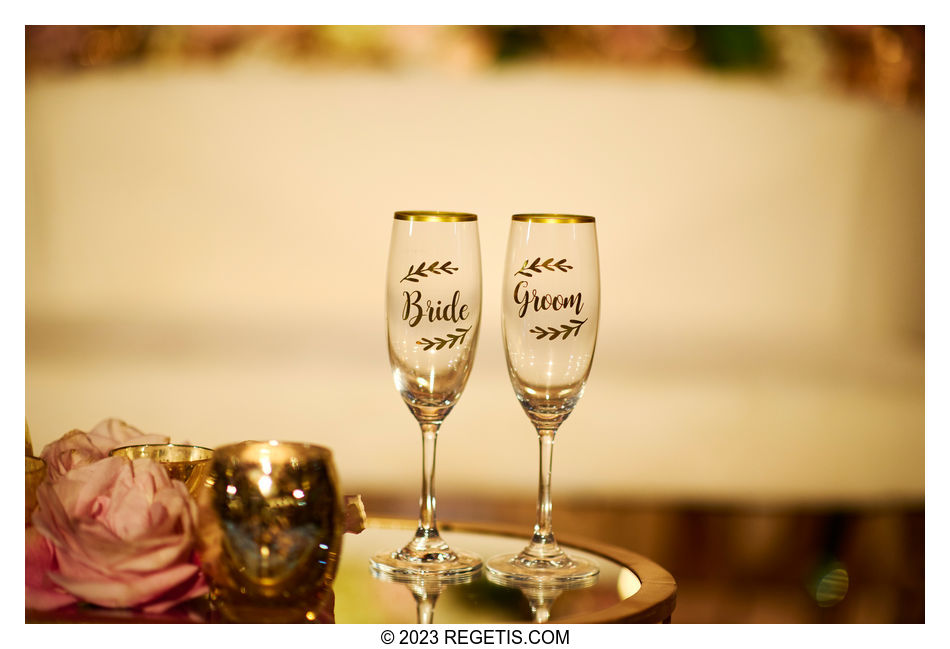 A Tale of Two Celebrations Rishi and Anusha's Intimate Sangeet and Grand Reception
NIKON Z 6_2
Shutter Speed Value : 1/1000
Aperture Value : 1.4
ISO : 640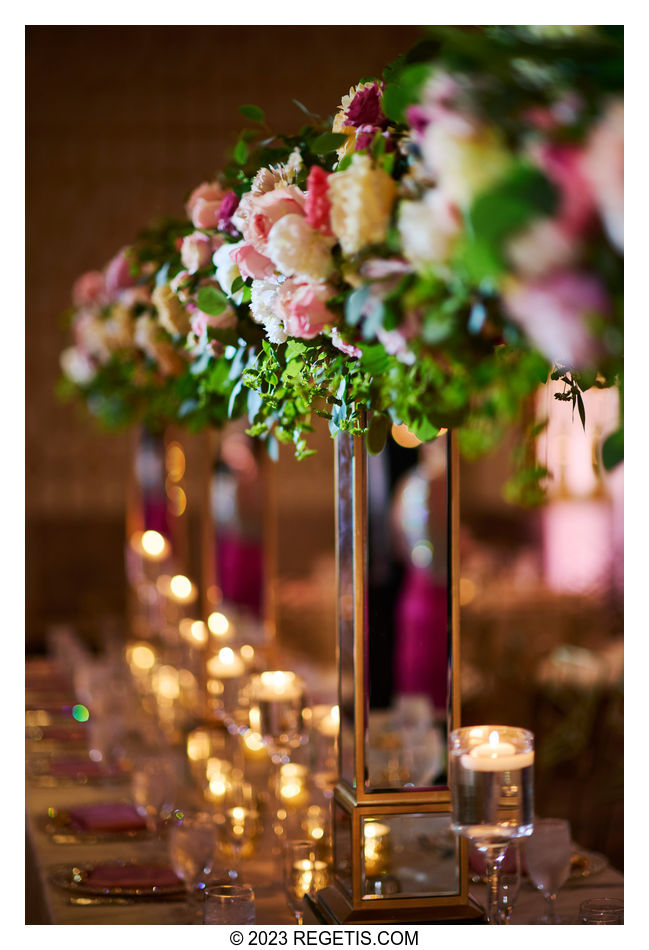 A Tale of Two Celebrations Rishi and Anusha's Intimate Sangeet and Grand Reception
NIKON Z 6_2
Shutter Speed Value : 1/125
Aperture Value : 1.4
ISO : 640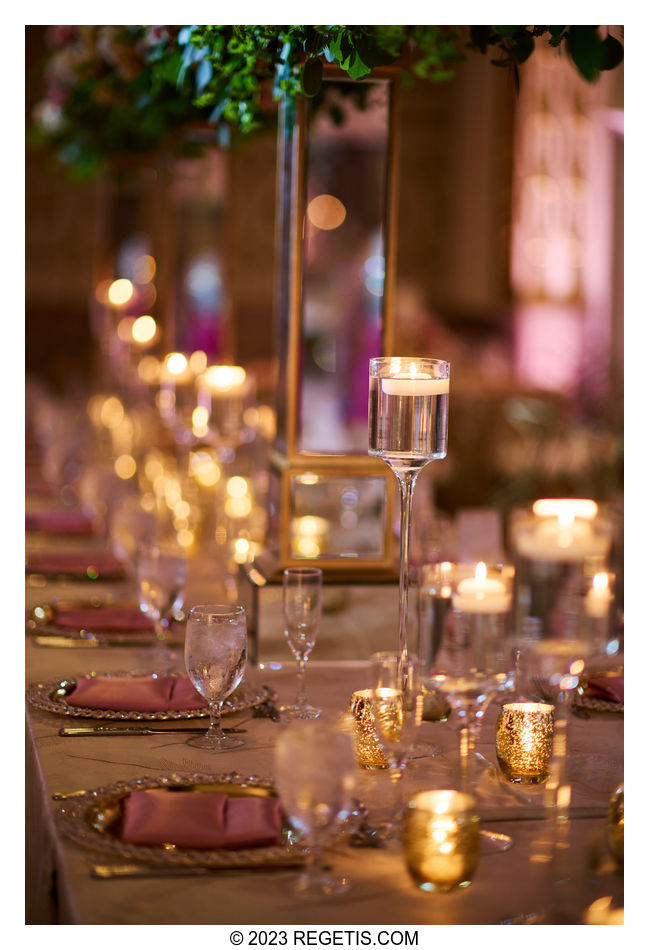 A Tale of Two Celebrations Rishi and Anusha's Intimate Sangeet and Grand Reception
NIKON Z 6_2
Shutter Speed Value : 1/125
Aperture Value : 1.4
ISO : 640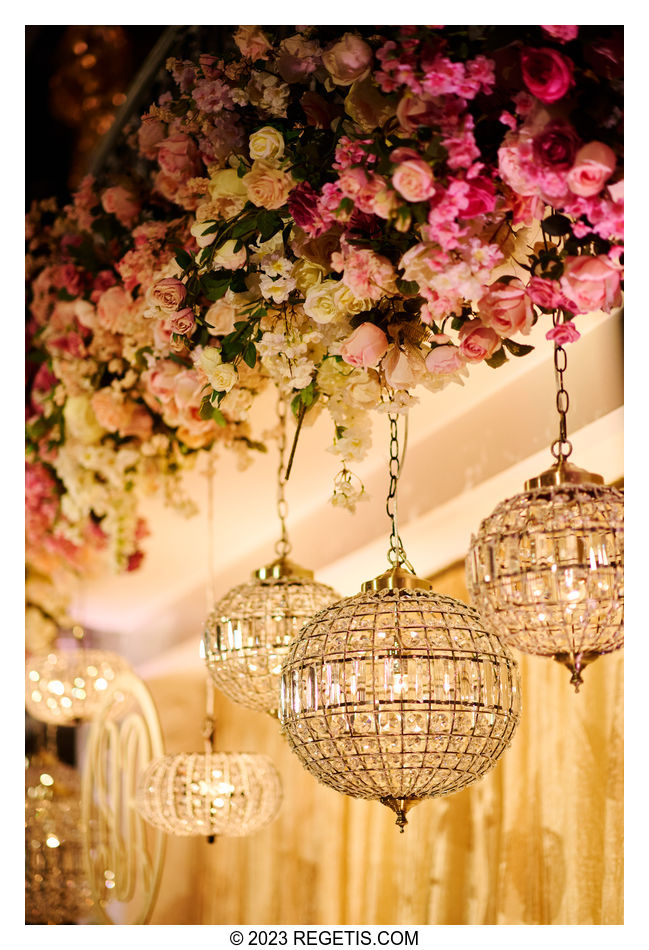 A Tale of Two Celebrations Rishi and Anusha's Intimate Sangeet and Grand Reception
NIKON Z 6_2
Shutter Speed Value : 1/1000
Aperture Value : 1.4
ISO : 2000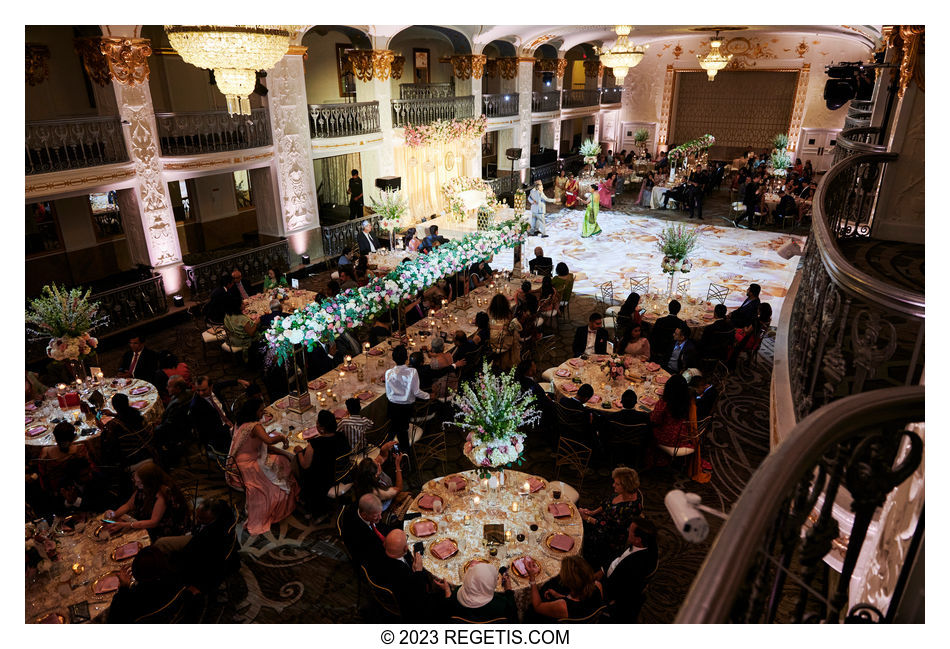 A Tale of Two Celebrations Rishi and Anusha's Intimate Sangeet and Grand Reception
NIKON Z 6
Shutter Speed Value : 1/80
Aperture Value : 4.0
ISO : 2000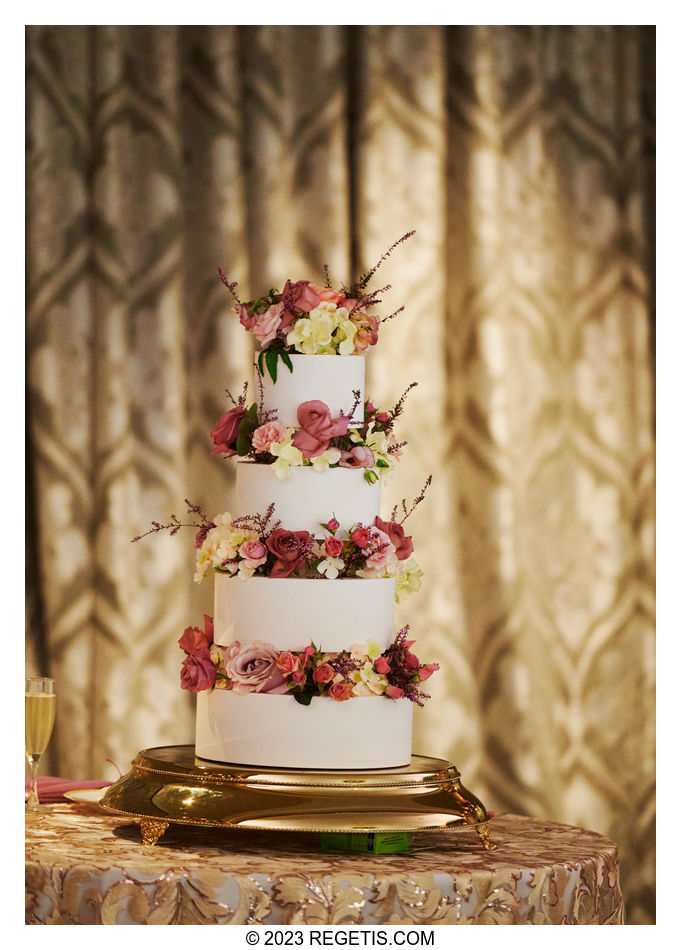 A Tale of Two Celebrations Rishi and Anusha's Intimate Sangeet and Grand Reception
NIKON Z 6
Shutter Speed Value : 1/100
Aperture Value : 2.8
ISO : 6400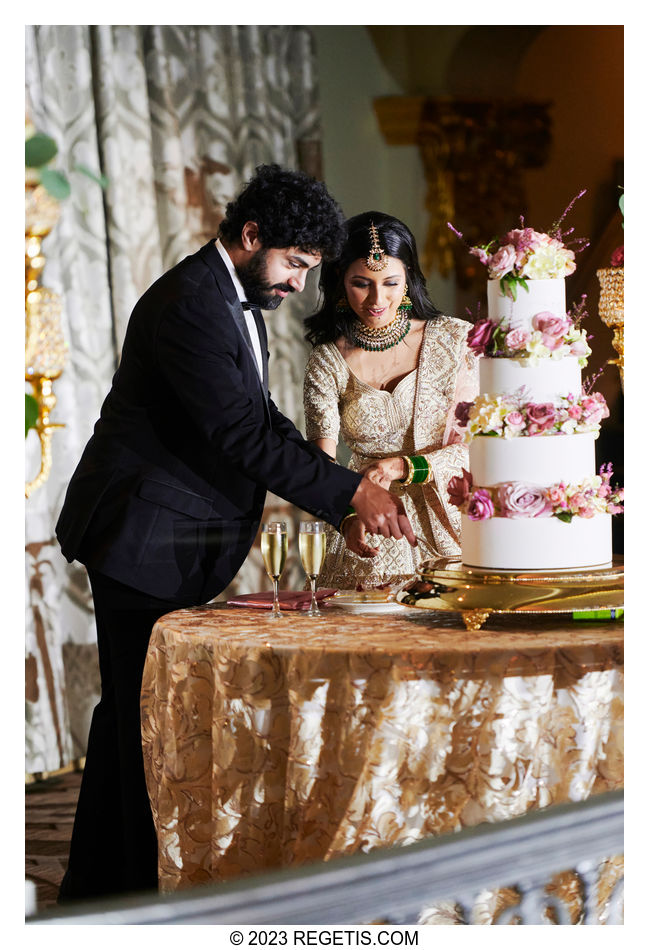 A Tale of Two Celebrations Rishi and Anusha's Intimate Sangeet and Grand Reception
NIKON Z 6
Shutter Speed Value : 1/640
Aperture Value : 2.8
ISO : 3200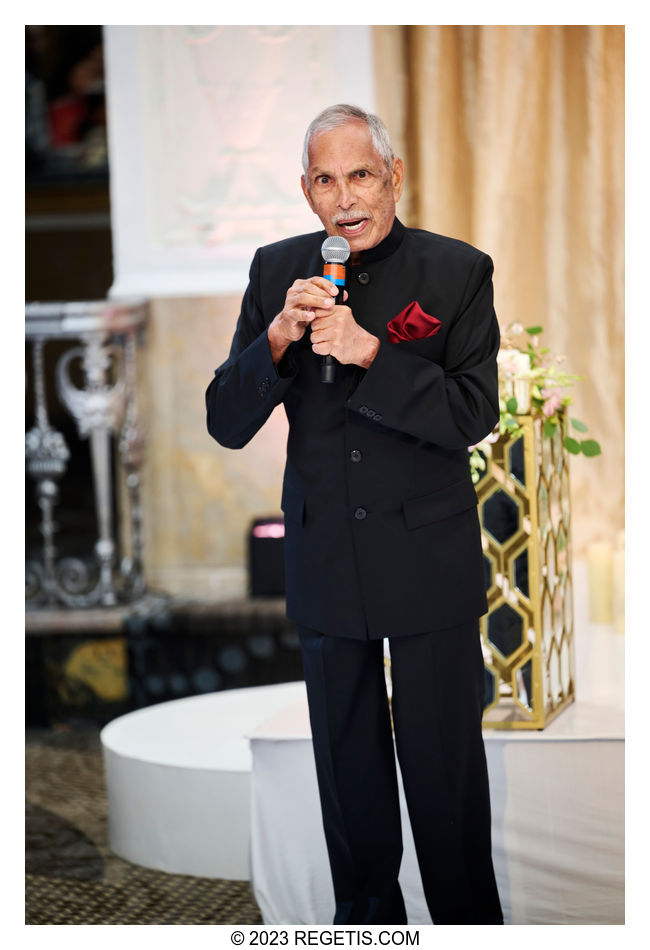 A Tale of Two Celebrations Rishi and Anusha's Intimate Sangeet and Grand Reception
NIKON Z 9
Shutter Speed Value : 1/200
Aperture Value : 3.2
ISO : 640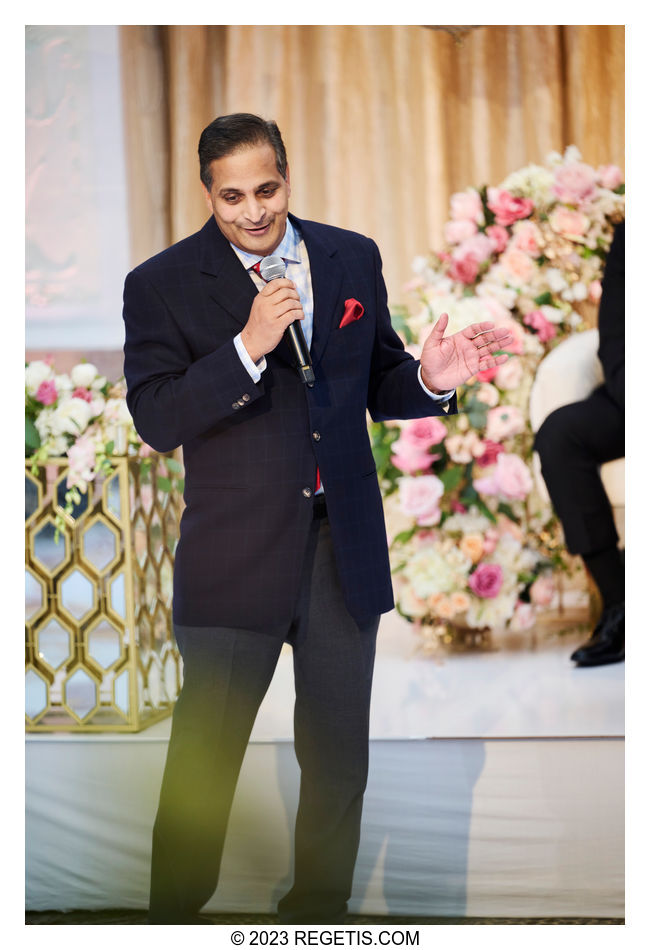 A Tale of Two Celebrations Rishi and Anusha's Intimate Sangeet and Grand Reception
NIKON Z 9
Shutter Speed Value : 1/200
Aperture Value : 3.2
ISO : 640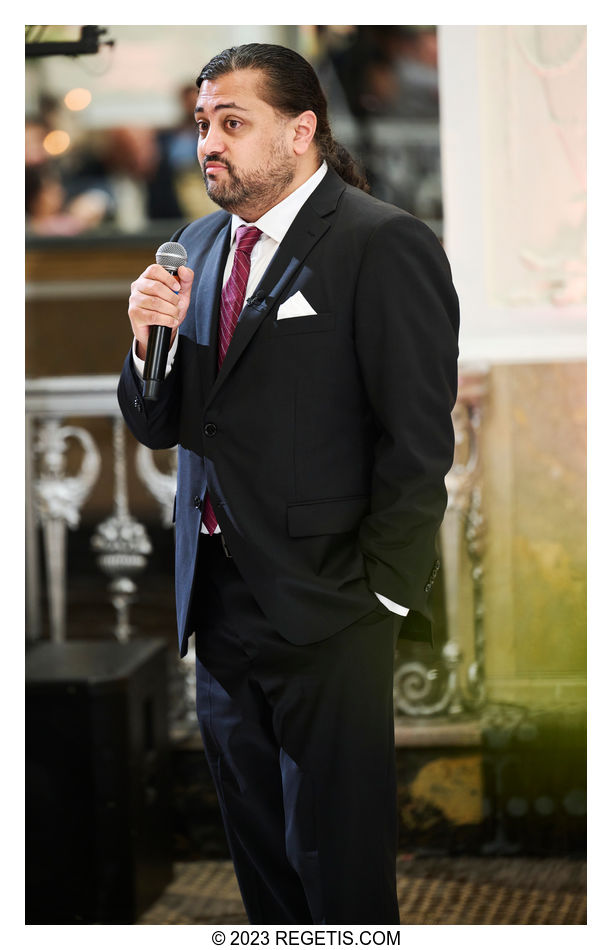 A Tale of Two Celebrations Rishi and Anusha's Intimate Sangeet and Grand Reception
NIKON Z 9
Shutter Speed Value : 1/200
Aperture Value : 3.2
ISO : 640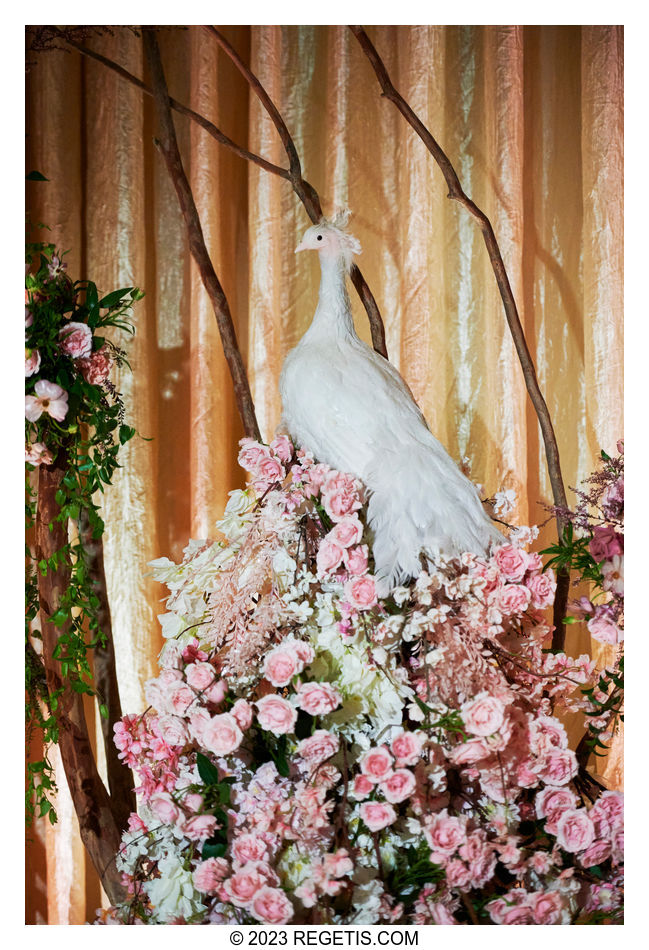 A Tale of Two Celebrations Rishi and Anusha's Intimate Sangeet and Grand Reception
NIKON Z 6
Shutter Speed Value : 1/2000
Aperture Value : 2.8
ISO : 3200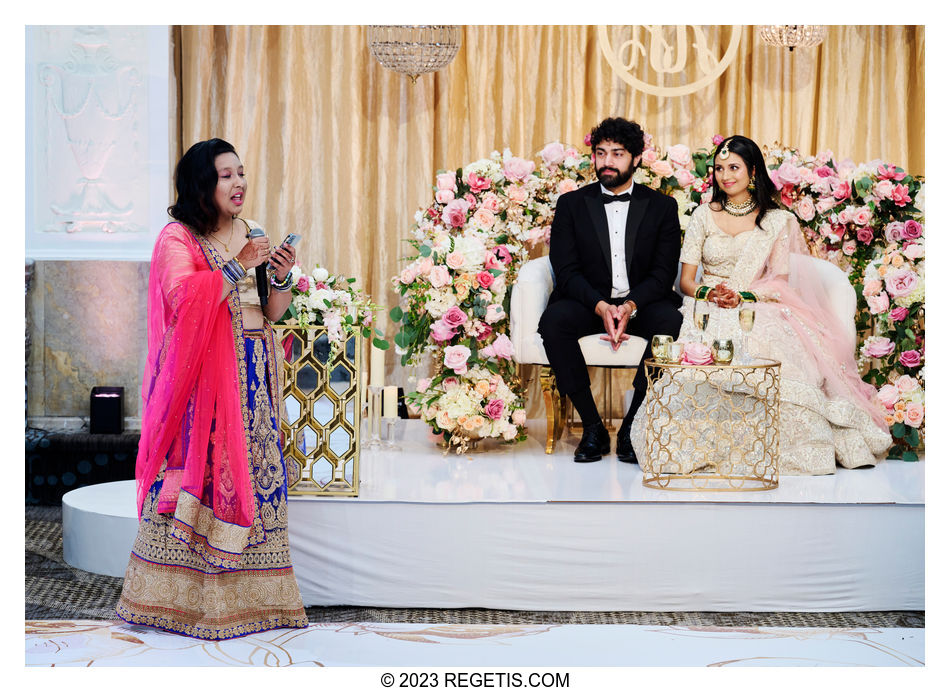 A Tale of Two Celebrations Rishi and Anusha's Intimate Sangeet and Grand Reception
NIKON Z 9
Shutter Speed Value : 1/200
Aperture Value : 4.0
ISO : 640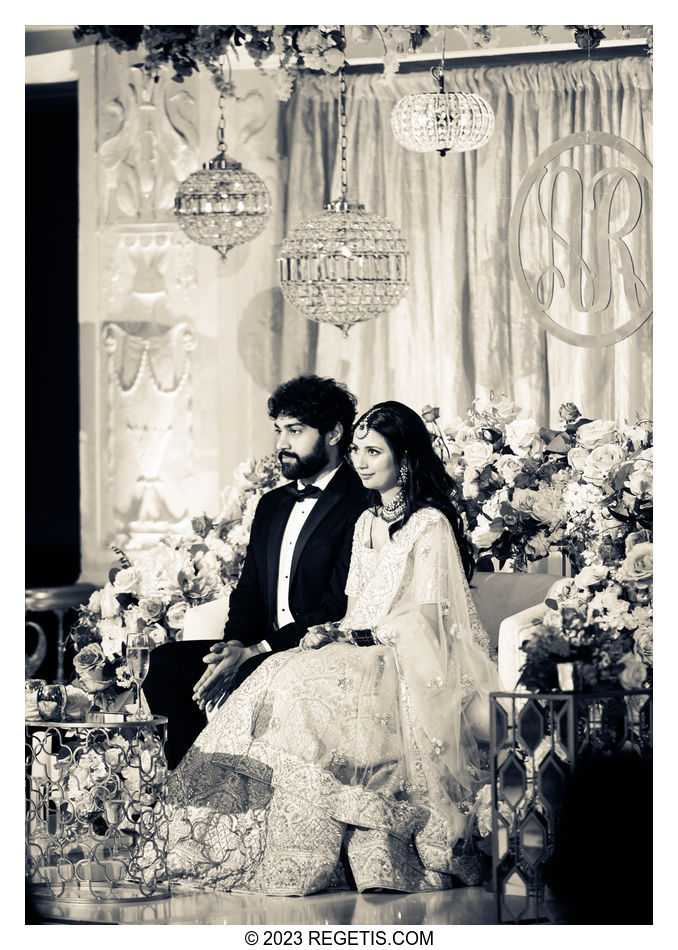 A Tale of Two Celebrations Rishi and Anusha's Intimate Sangeet and Grand Reception
NIKON Z 6
Shutter Speed Value : 1/800
Aperture Value : 2.8
ISO : 3200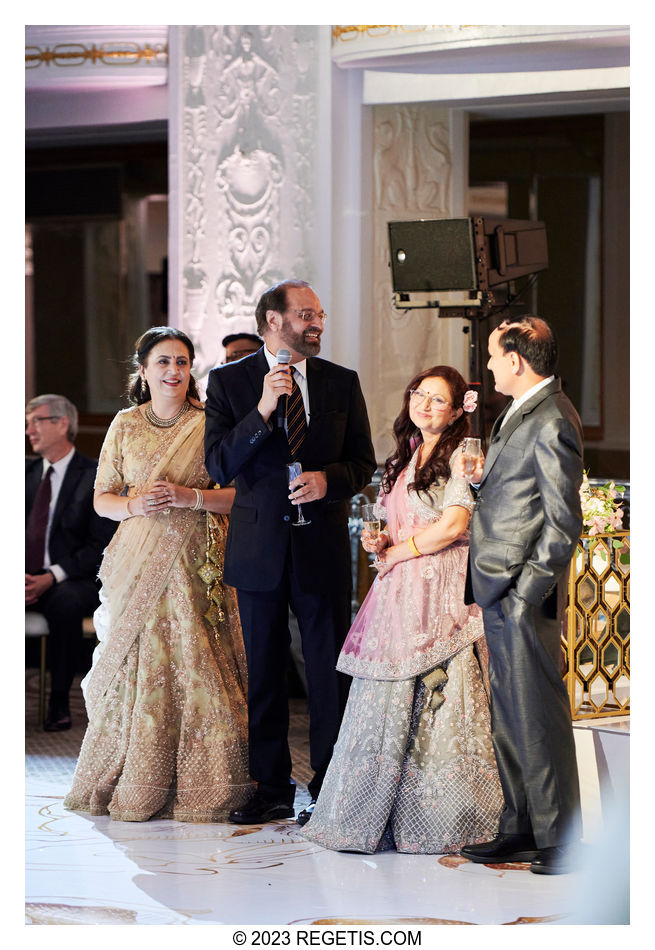 A Tale of Two Celebrations Rishi and Anusha's Intimate Sangeet and Grand Reception
NIKON Z 6
Shutter Speed Value : 1/250
Aperture Value : 2.8
ISO : 3200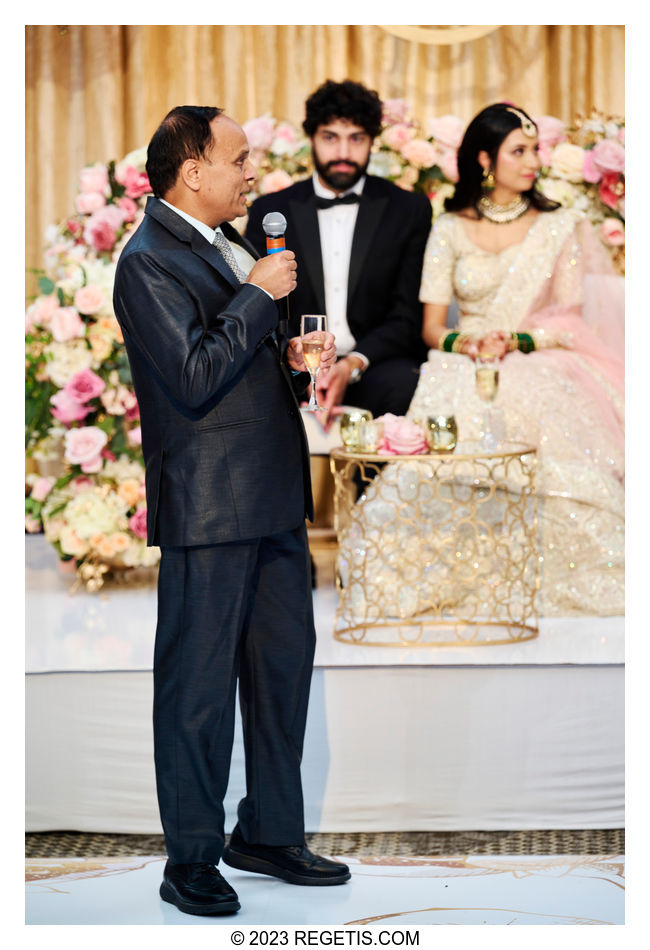 A Tale of Two Celebrations Rishi and Anusha's Intimate Sangeet and Grand Reception
NIKON Z 9
Shutter Speed Value : 1/200
Aperture Value : 4.0
ISO : 640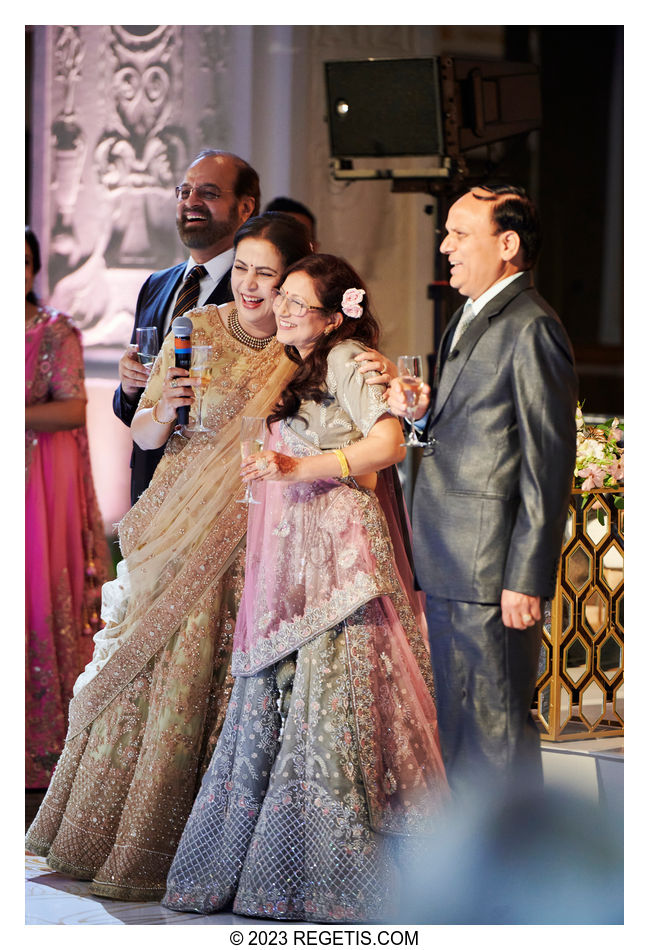 A Tale of Two Celebrations Rishi and Anusha's Intimate Sangeet and Grand Reception
NIKON Z 6
Shutter Speed Value : 1/250
Aperture Value : 2.8
ISO : 3200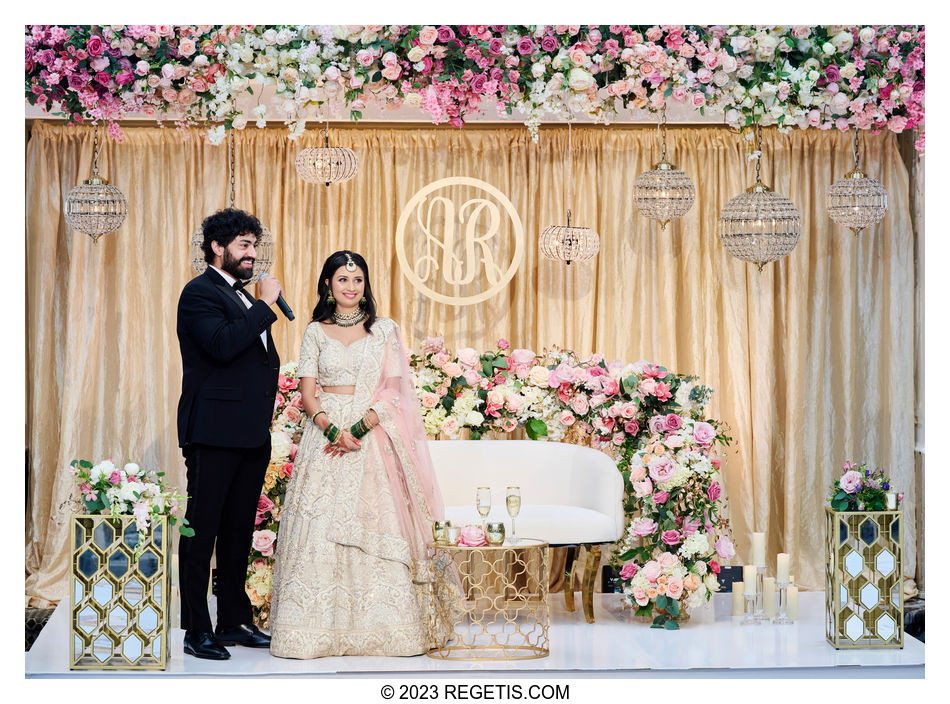 A Tale of Two Celebrations Rishi and Anusha's Intimate Sangeet and Grand Reception
NIKON Z 9
Shutter Speed Value : 1/200
Aperture Value : 4.0
ISO : 640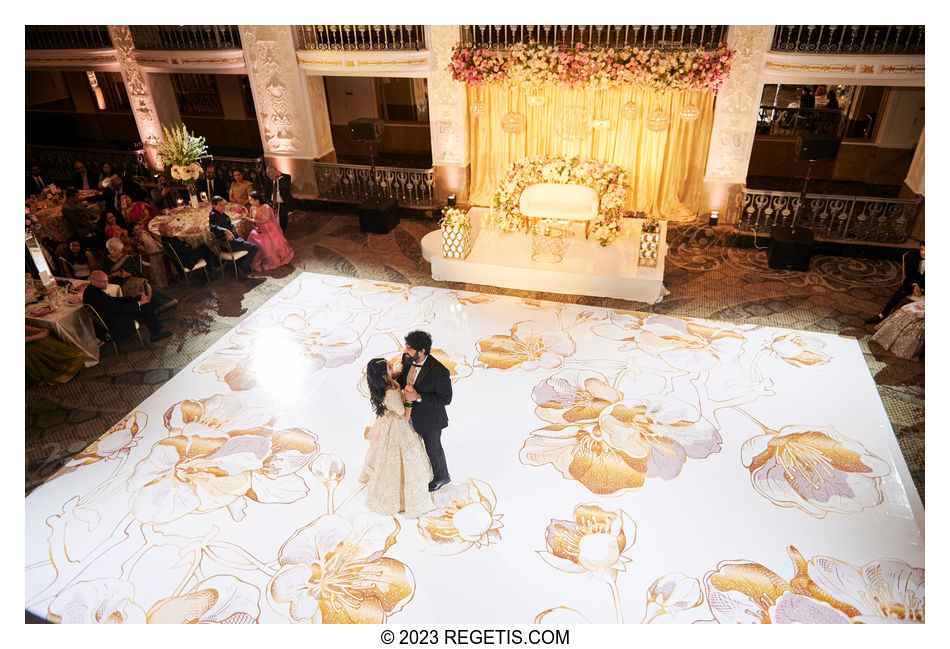 A Tale of Two Celebrations Rishi and Anusha's Intimate Sangeet and Grand Reception
NIKON Z 6
Shutter Speed Value : 1/250
Aperture Value : 2.8
ISO : 1600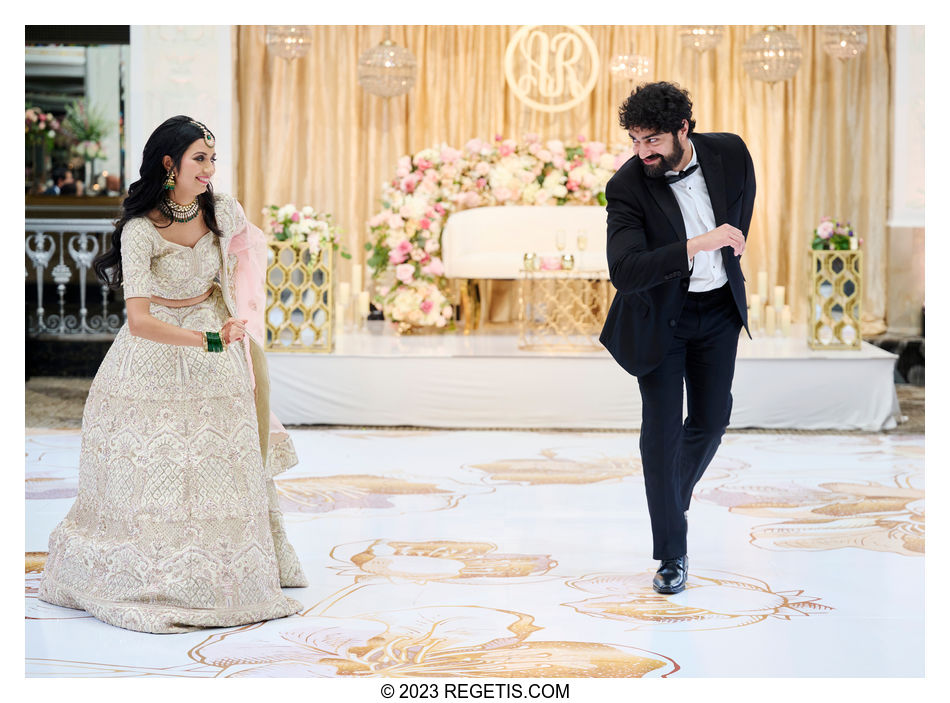 A Tale of Two Celebrations Rishi and Anusha's Intimate Sangeet and Grand Reception
NIKON Z 9
Shutter Speed Value : 1/200
Aperture Value : 3.2
ISO : 640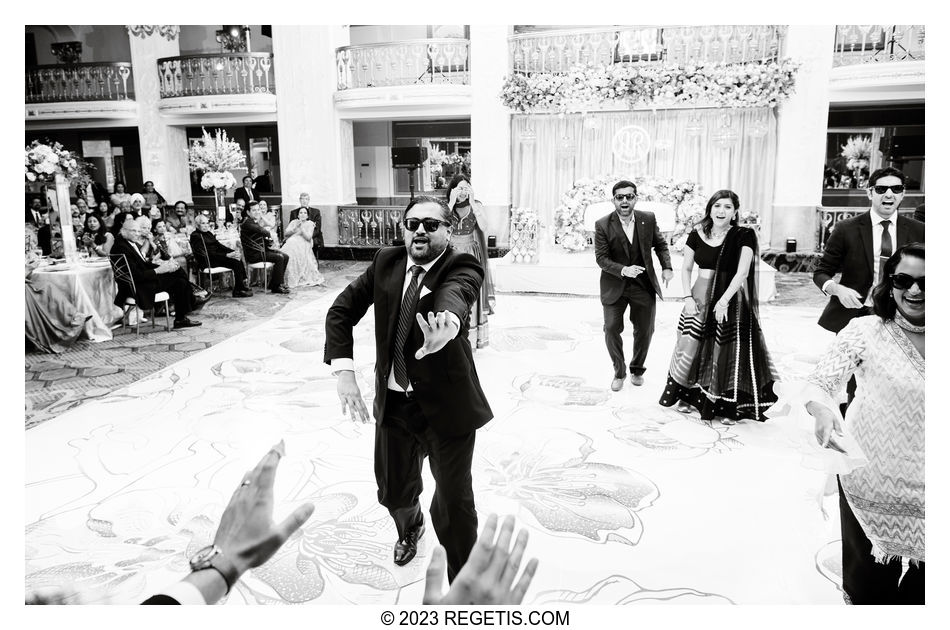 A Tale of Two Celebrations Rishi and Anusha's Intimate Sangeet and Grand Reception
NIKON D5
Shutter Speed Value : 1/160
Aperture Value : 4.0
ISO : 1600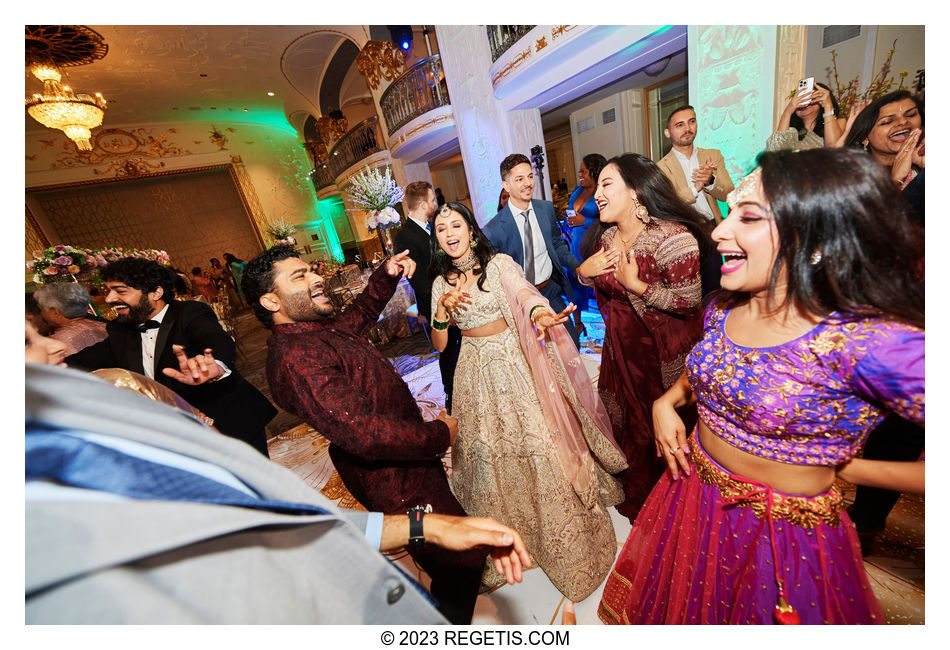 A Tale of Two Celebrations Rishi and Anusha's Intimate Sangeet and Grand Reception
NIKON D5
Shutter Speed Value : 1/60
Aperture Value : 4.0
ISO : 2500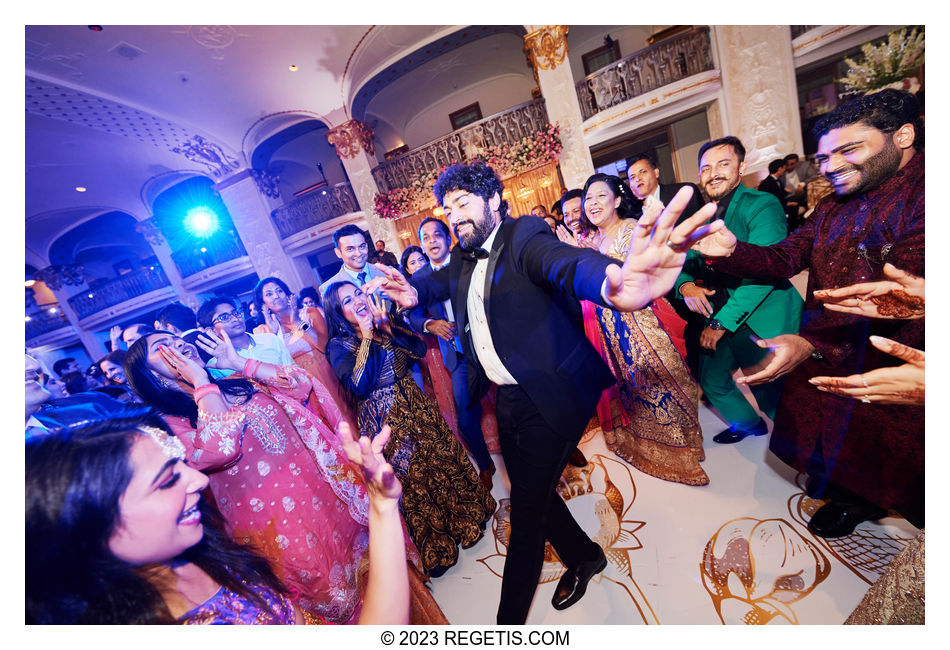 A Tale of Two Celebrations Rishi and Anusha's Intimate Sangeet and Grand Reception
NIKON D5
Shutter Speed Value : 1/60
Aperture Value : 4.0
ISO : 2500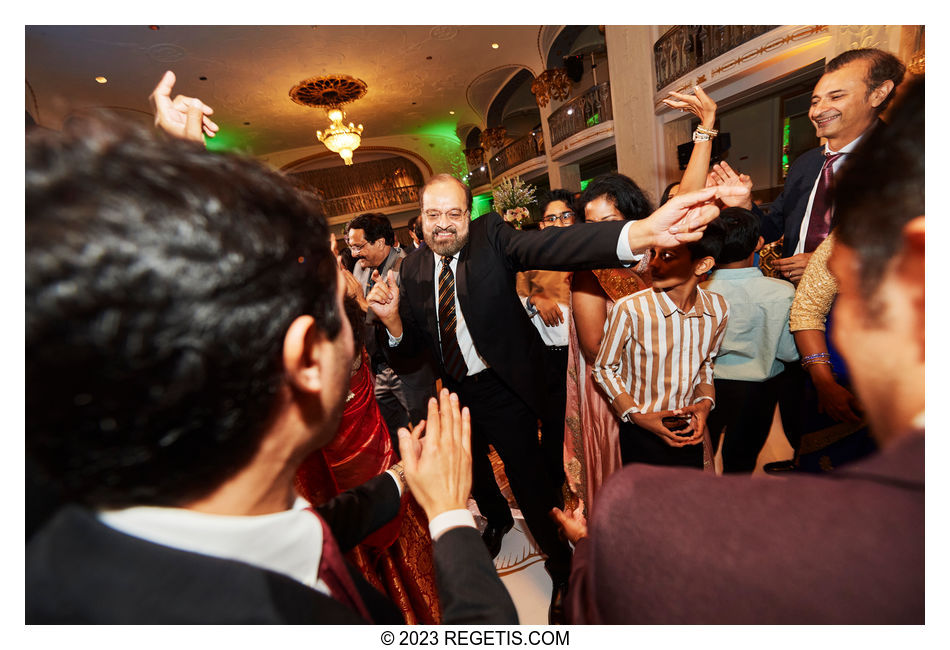 A Tale of Two Celebrations Rishi and Anusha's Intimate Sangeet and Grand Reception
NIKON D5
Shutter Speed Value : 1/50
Aperture Value : 4.0
ISO : 2000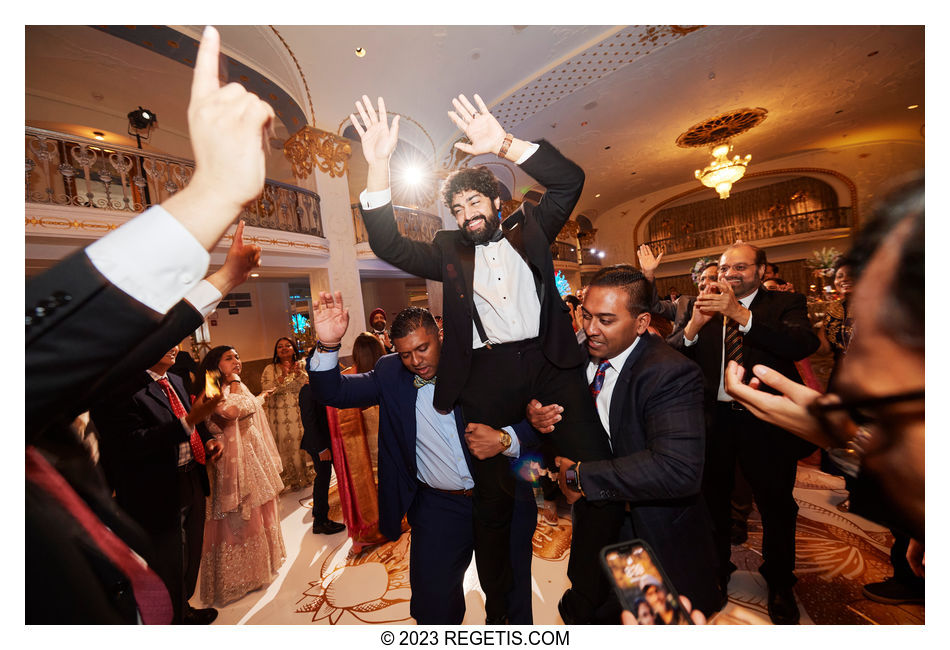 A Tale of Two Celebrations Rishi and Anusha's Intimate Sangeet and Grand Reception
NIKON D5
Shutter Speed Value : 1/50
Aperture Value : 4.0
ISO : 2000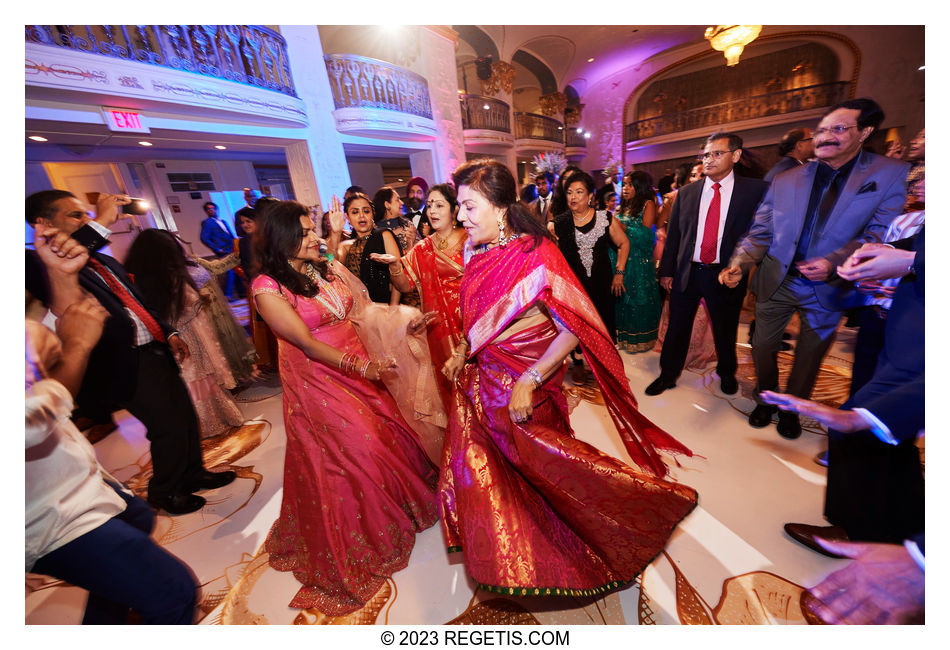 A Tale of Two Celebrations Rishi and Anusha's Intimate Sangeet and Grand Reception
NIKON D5
Shutter Speed Value : 1/50
Aperture Value : 4.0
ISO : 2000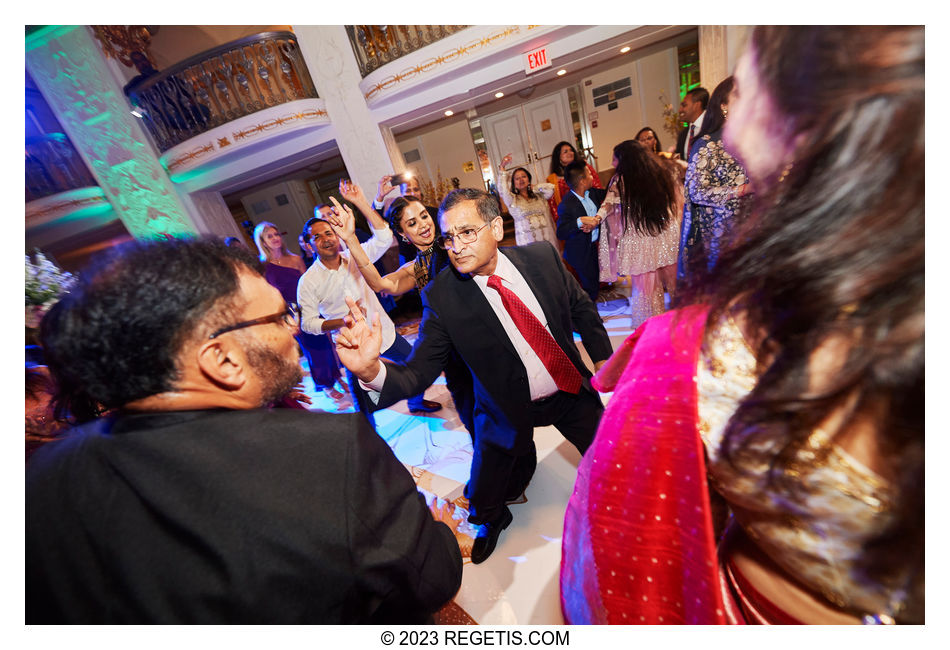 A Tale of Two Celebrations Rishi and Anusha's Intimate Sangeet and Grand Reception
NIKON D5
Shutter Speed Value : 1/50
Aperture Value : 4.0
ISO : 2000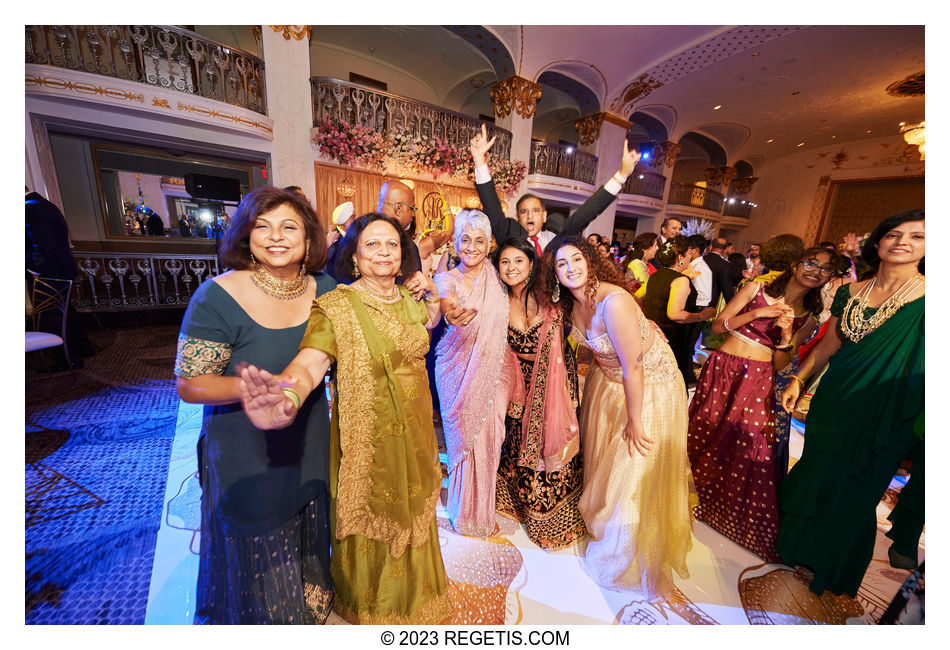 A Tale of Two Celebrations Rishi and Anusha's Intimate Sangeet and Grand Reception
NIKON D5
Shutter Speed Value : 1/50
Aperture Value : 4.0
ISO : 2000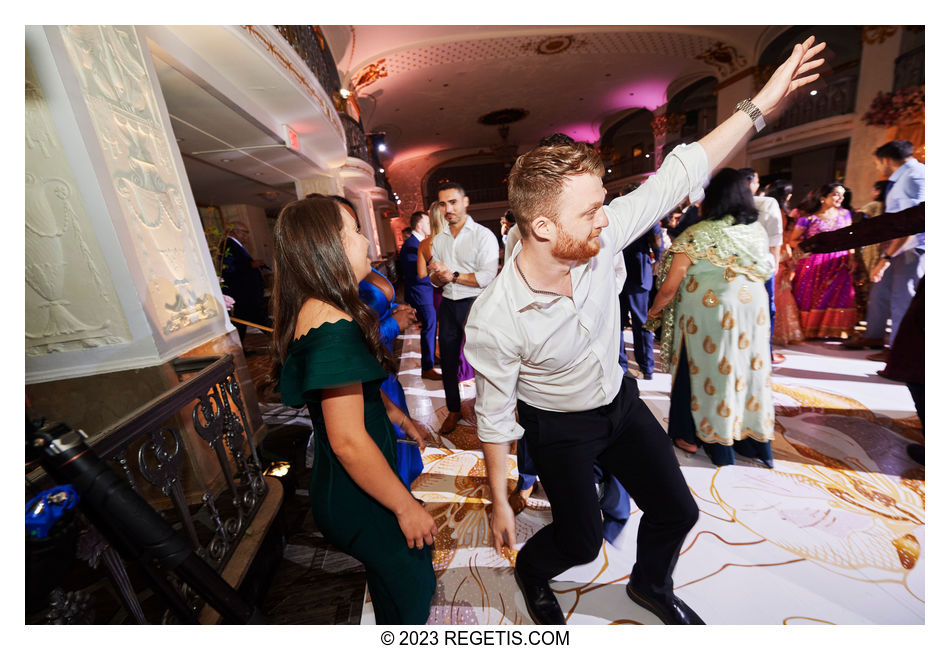 A Tale of Two Celebrations Rishi and Anusha's Intimate Sangeet and Grand Reception
NIKON D5
Shutter Speed Value : 1/30
Aperture Value : 4.0
ISO : 1600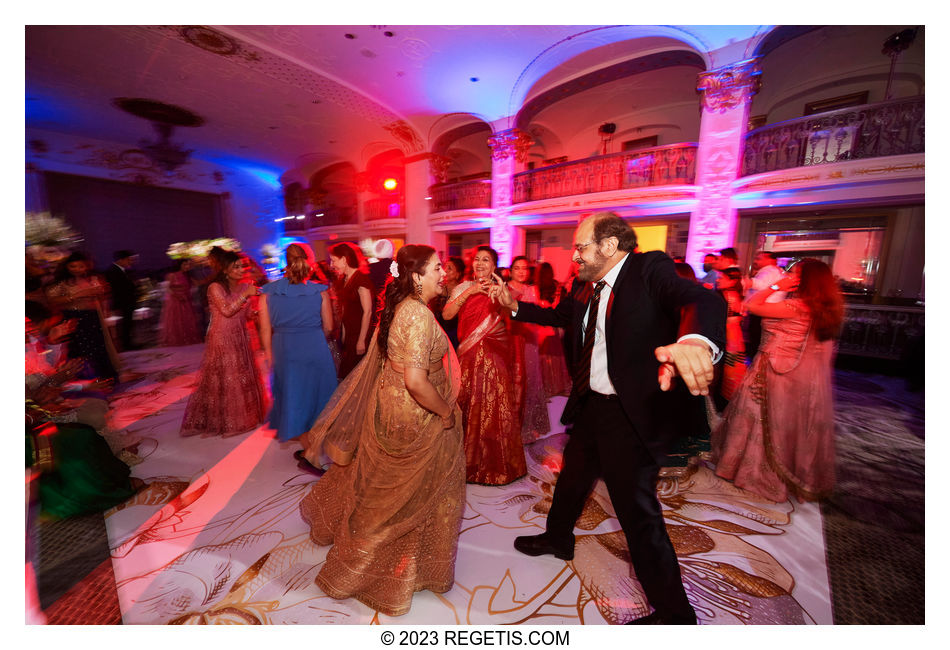 A Tale of Two Celebrations Rishi and Anusha's Intimate Sangeet and Grand Reception
NIKON D5
Shutter Speed Value : 1/25
Aperture Value : 4.0
ISO : 1600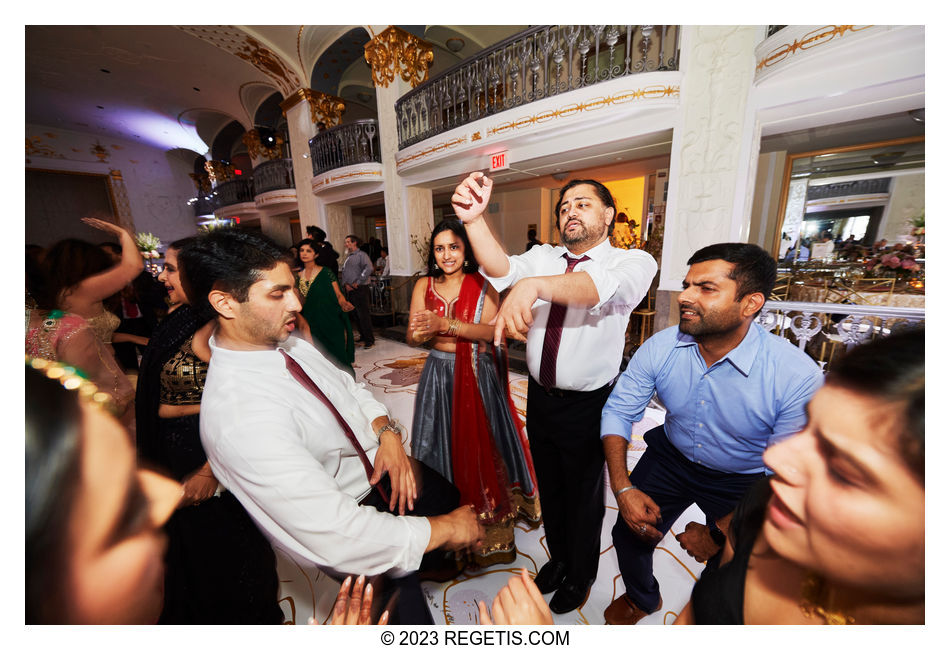 A Tale of Two Celebrations Rishi and Anusha's Intimate Sangeet and Grand Reception
NIKON D5
Shutter Speed Value : 1/25
Aperture Value : 4.0
ISO : 1600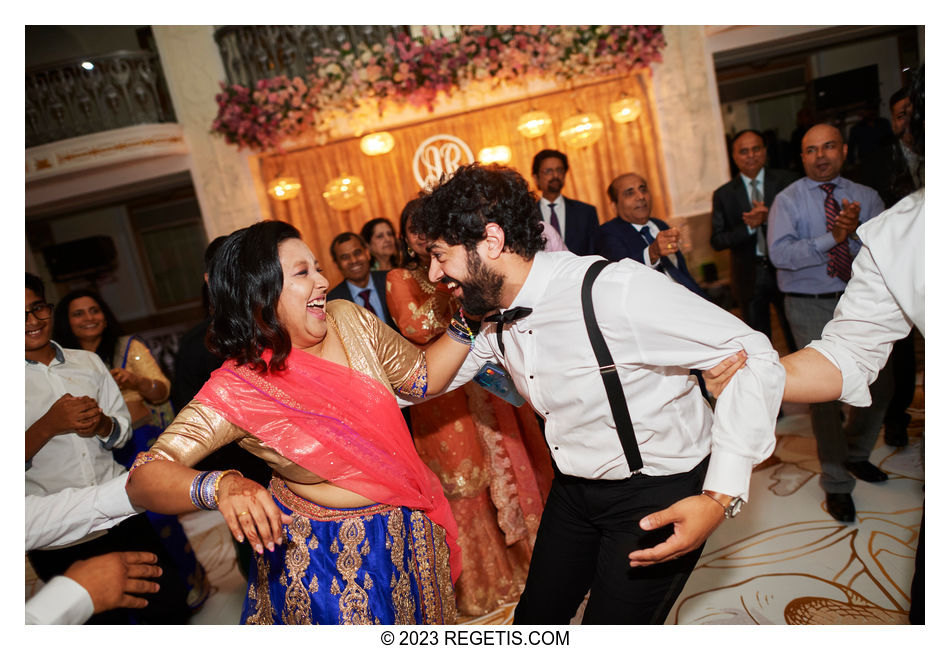 A Tale of Two Celebrations Rishi and Anusha's Intimate Sangeet and Grand Reception
NIKON D5
Shutter Speed Value : 1/60
Aperture Value : 2.0
ISO : 1250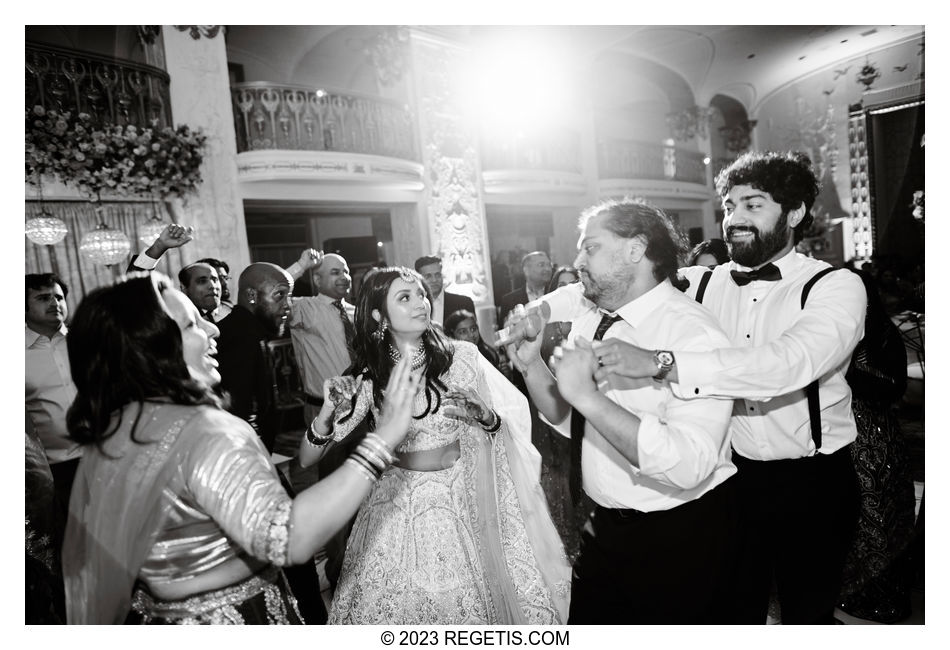 A Tale of Two Celebrations Rishi and Anusha's Intimate Sangeet and Grand Reception
NIKON D5
Shutter Speed Value : 1/60
Aperture Value : 2.0
ISO : 1250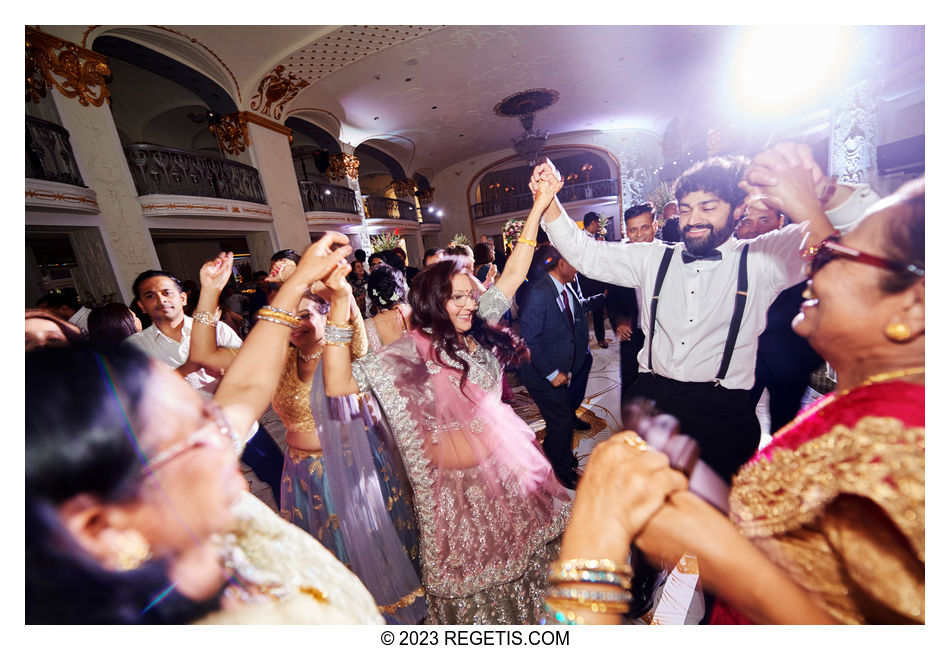 A Tale of Two Celebrations Rishi and Anusha's Intimate Sangeet and Grand Reception
NIKON D5
Shutter Speed Value : 1/30
Aperture Value : 3.2
ISO : 2000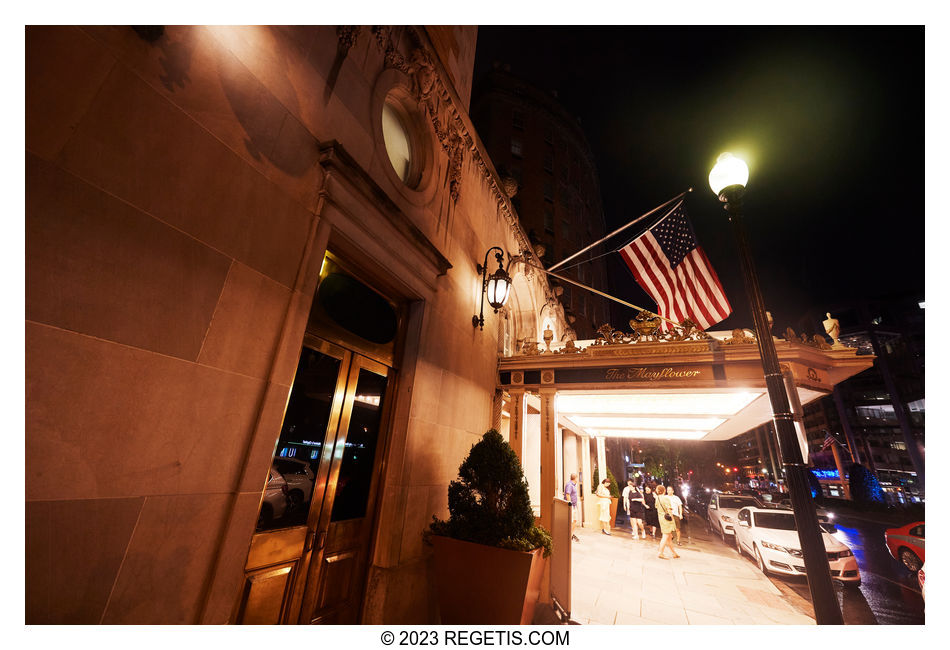 A Tale of Two Celebrations Rishi and Anusha's Intimate Sangeet and Grand Reception
NIKON D5
Shutter Speed Value : 1/125
Aperture Value : 4.0
ISO : 3200
Cameras and Lenses used to photograph A Tale of Two Celebrations Rishi and Anusha's Intimate Sangeet and Grand Reception
NIKON D5 ( NIKON CORPORATION )
NIKON Z 6( NIKON CORPORATION )
NIKON Z 6_2 ( NIKON CORPORATION )
NIKON Z 9 ( NIKON CORPORATION )
NIKKOR Z 14-30mm f/4 S ( NIKON CORPORATION )
NIKKOR Z 35mm f/1.8 S ( NIKON CORPORATION )
NIKKOR Z 50mm f/1.8 S ( NIKON CORPORATION )
NIKKOR Z 70-200mm f/2.8 VR S ( NIKON CORPORATION )
Nikon AF-S NIKKOR 105mm f/1.4E ED ( NIKON CORPORATION )
Nikon AF-S NIKKOR 14-24mm f/2.8G ED ( NIKON CORPORATION )
Nikon AF-S NIKKOR 24-70mm f/2.8E ED VR ( NIKON CORPORATION )
Nikon AF-S NIKKOR 24-70mm f/2.8G ED ( NIKON CORPORATION )
Nikon AF-S NIKKOR 24mm f/1.4G ED ( NIKON CORPORATION )
Nikon AF-S NIKKOR 70-200mm f/2.8G ED VR II ( NIKON CORPORATION )
Nikon AF-S NIKKOR 85mm f/1.4G ( NIKON CORPORATION )