Angela and Nikhil Beautiful Wedding Celebrations at the Westfields Marriott Washington Dulles, Chantilly, Virginia
Venue Location: Westfields Marriott Washington Dulles, 14750 Conference Center Dr, Chantilly, VA 20151
In the beautiful setting of Westfields Marriott, Chantilly, a love story spanning continents and cultures, found its perfect celebration. Nikhil, with his Indian heritage and a sprinkle of Telugu vocabulary, and Angela, carrying the vibrant energy of the Dominican Republic, tied the knot in a wedding that was every bit as eclectic as their individual journeys.
How Two Worlds Met in Med School
Amidst the demanding hours and intense study sessions of med school, Nikhil and Angela's paths converged. Their shared dedication to healing and helping others transitioned smoothly into a deep, personal connection. As the days turned into nights and study dates transformed into romantic dinners, they found in each other a partner who understood the challenges of their profession and the joys of shared dreams.
The Westfields Marriott, with its elegant spaces and timeless charm, played the perfect host to the coming together of two cultures. Guests from around the world were treated to a dual ceremony — a vibrant Hindu ritual followed by a touching Christian service.
The Hindu ceremony saw Nikhil in traditional Indian attire, looking every bit the regal groom. Angela, embracing the colorful world of Indian weddings, donned a radiant lehenga that highlighted the intermingling of their cultural backgrounds.
Post the Hindu rituals, the couple changed into attire for the Christian ceremony. Angela looked ethereal in a white gown, embodying the elegance of a Dominican bride, while Nikhil switched to a sharp tuxedo, complementing her perfectly.
Rain and Romance: Indoor Couple Photos
In its unpredictable style, nature brought rain to Chantilly on their special day. But not to be deterred, Nikhil and Angela found cozy corners and grand hallways within the Westfields Marriott to capture their love. The indoor setting, with its ambient lighting and luxurious decor, lent a unique charm to their photos. Every shot echoed their joy, love, and the beauty of two cultures coming together.
Celebrations Beyond Boundaries
The reception was a delightful fusion of tastes, music, and dances. From spicy Indian curries to flavorful Dominican dishes, guests had a gastronomic journey that spanned the essence of both cultures. The music shifted seamlessly from Bollywood beats to Merengue, with Nikhil even trying his hand at a few Telugu phrases to delight his Indian relatives, while Angela's family swayed and celebrated in the warmth of the Latin beats.
A Love for the Ages
Nikhil and Angela's wedding was not just a union of two souls, but a celebration of diversity, understanding, and the magic that happens when love knows no boundaries. Their story, beautifully sealed amidst the rains of Chantilly, at the grand Westfields Marriott, is a testament to the fact that love always finds a way in all its forms and colors.
Here's to many more chapters in their journey, and the continued blending of spices, songs, and stories!
A few images from Angela and Nikhil Beautiful Wedding Celebrations at the Westfields Marriott Washington Dulles, Chantilly, Virginia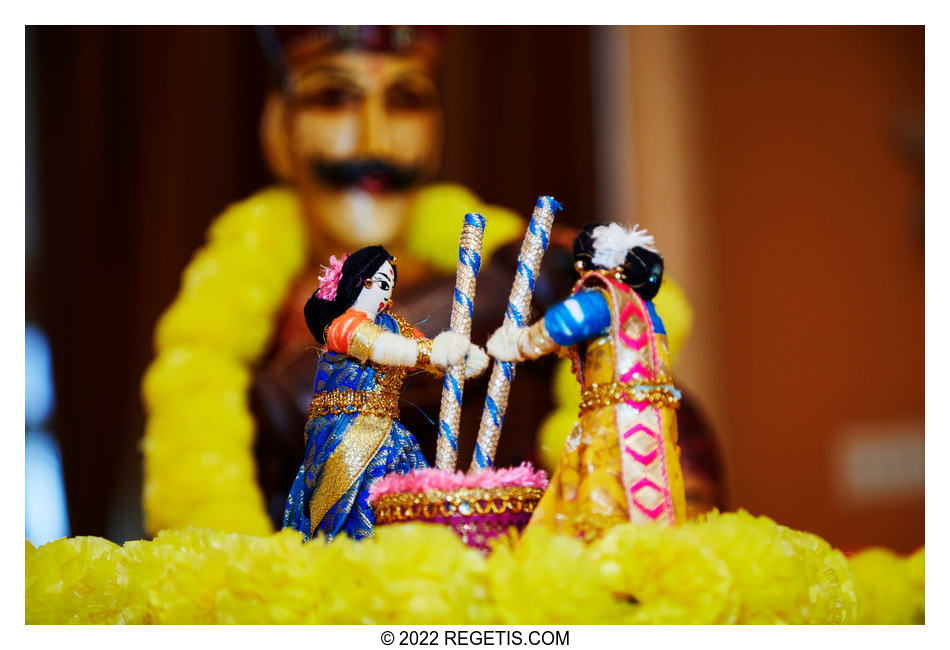 Sangeet decor
Canon EOS 5D Mark IV
Shutter Speed Value : 1/125
Aperture Value : 4.0
ISO : 1000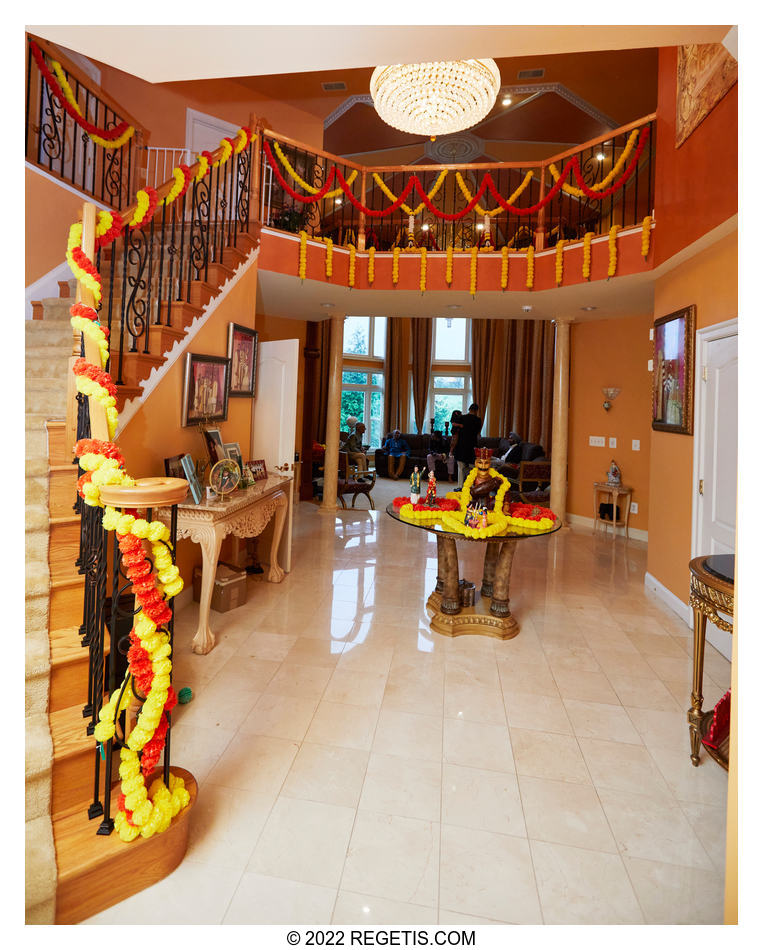 Home decorated for sangeet celebrations
Canon EOS 5D Mark IV
Shutter Speed Value : 1/160
Aperture Value : 4.0
ISO : 1000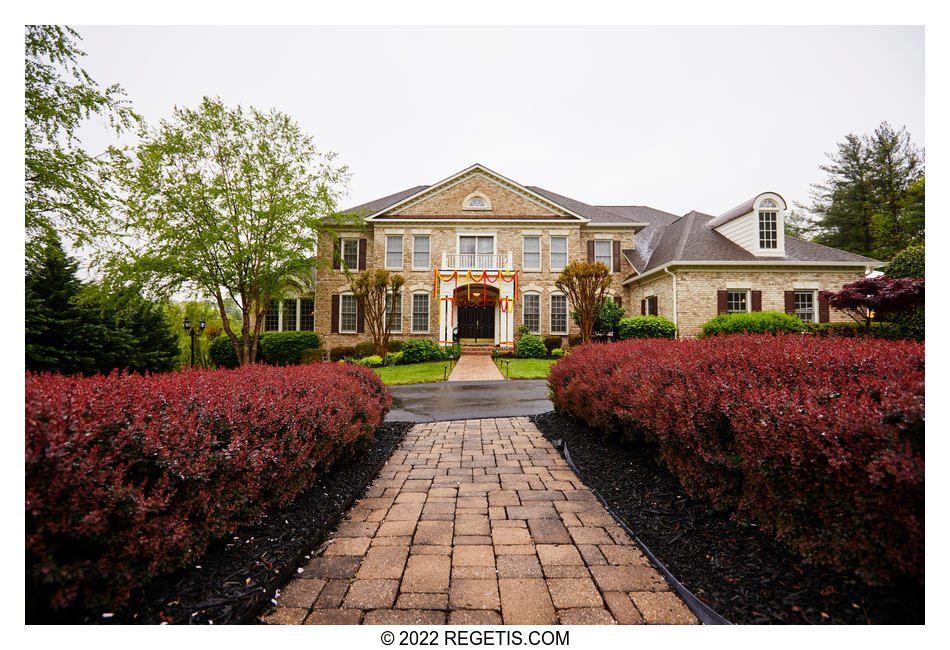 Groom's residence
Canon EOS 5D Mark IV
Shutter Speed Value : 1/160
Aperture Value : 4.0
ISO : 400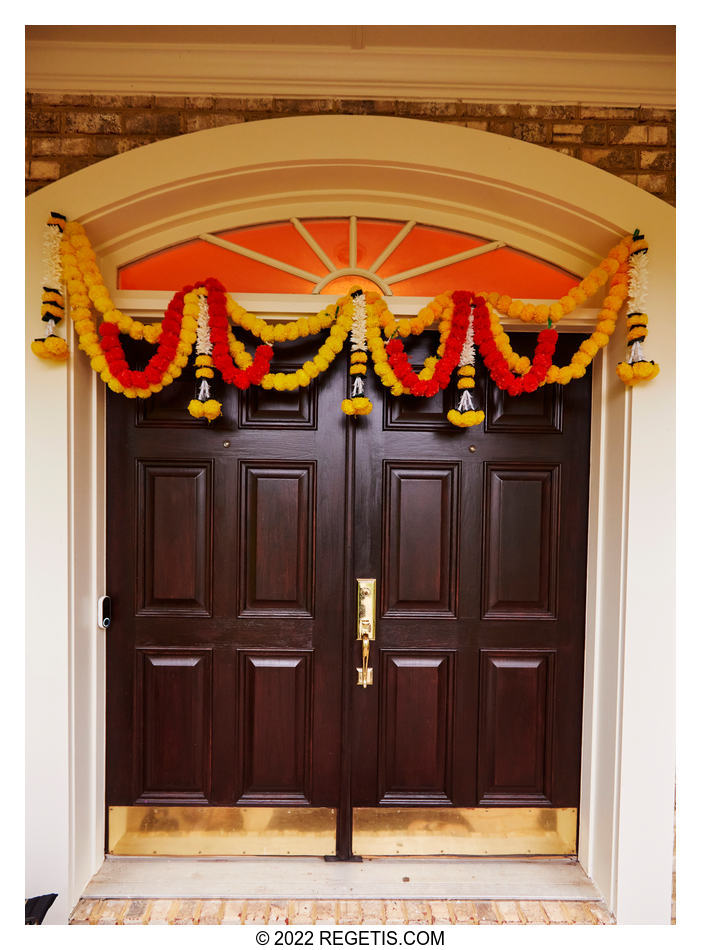 Entrance to the house decorated with flower for the sangeet celebrations
Canon EOS 5D Mark IV
Shutter Speed Value : 1/100
Aperture Value : 4.0
ISO : 1250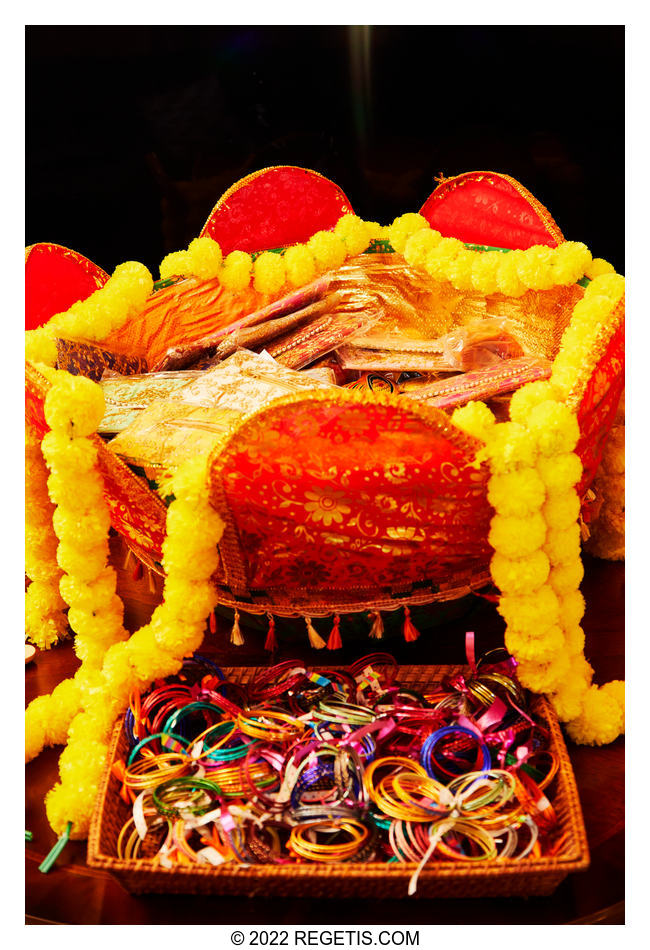 favors for the sangeet celebrations
Canon EOS 5D Mark IV
Shutter Speed Value : 1/125
Aperture Value : 5.0
ISO : 1250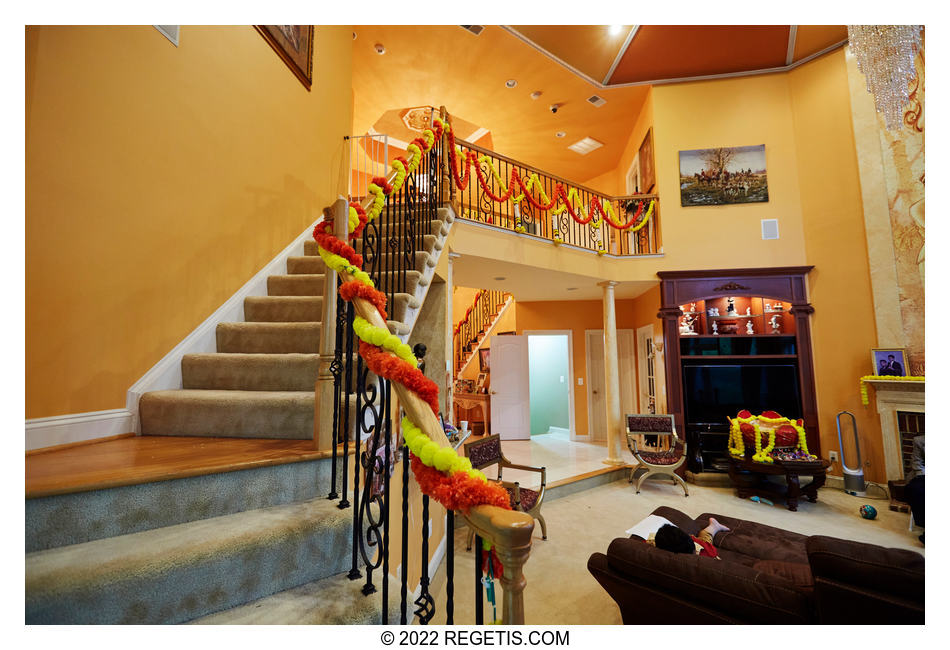 Angela and Nikhil Wedding Celebrations
Canon EOS 5D Mark III
Shutter Speed Value : 1/50
Aperture Value : 4.0
ISO : 2000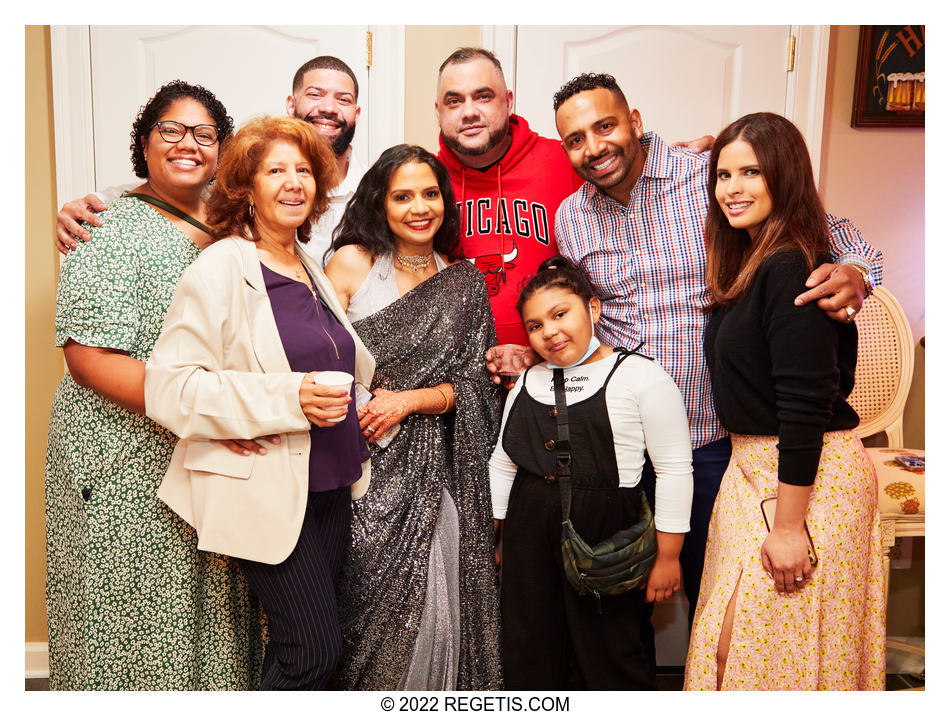 Angela and Nikhil Wedding Celebrations
Canon EOS 5D Mark IV
Shutter Speed Value : 1/80
Aperture Value : 4.5
ISO : 2500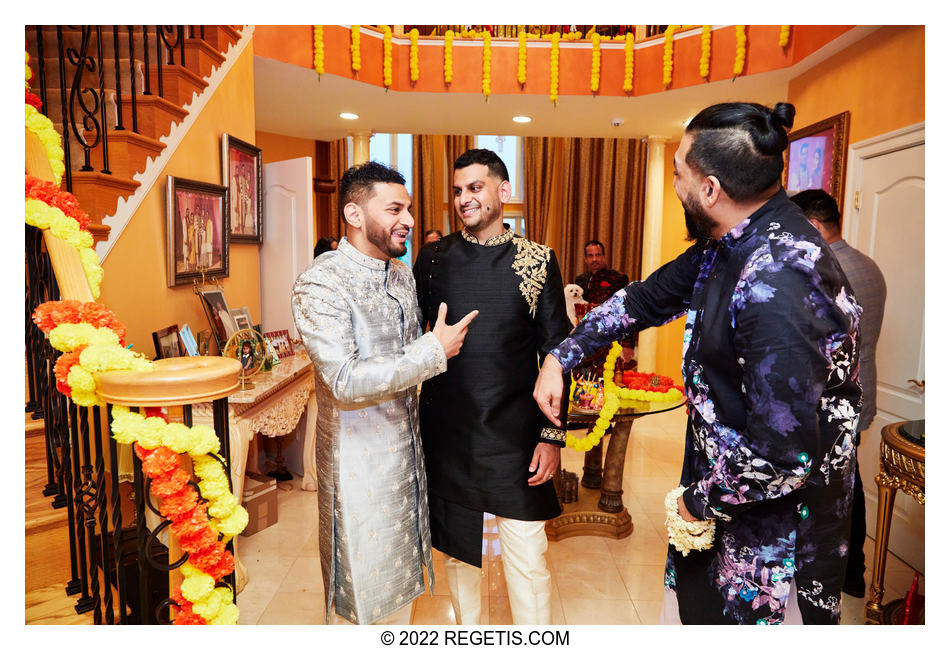 Angela and Nikhil Wedding Celebrations
Canon EOS 5D Mark IV
Shutter Speed Value : 1/80
Aperture Value : 4.5
ISO : 2500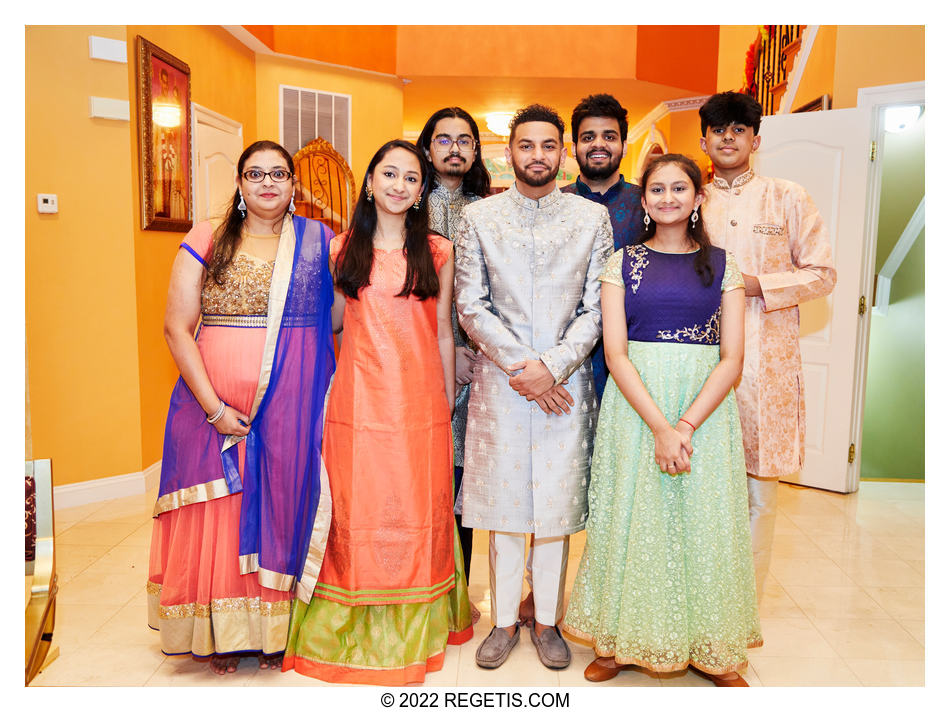 Angela and Nikhil Wedding Celebrations
Canon EOS 5D Mark IV
Shutter Speed Value : 1/50
Aperture Value : 4.5
ISO : 2500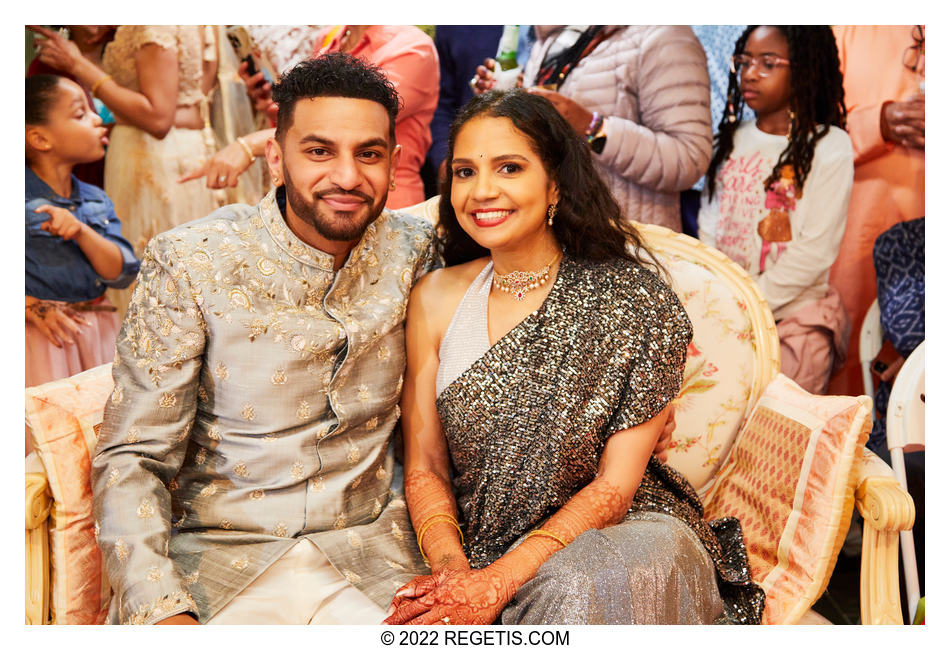 Angela and Nikhil Wedding Celebrations
Canon EOS 5D Mark IV
Shutter Speed Value : 1/80
Aperture Value : 4.0
ISO : 2500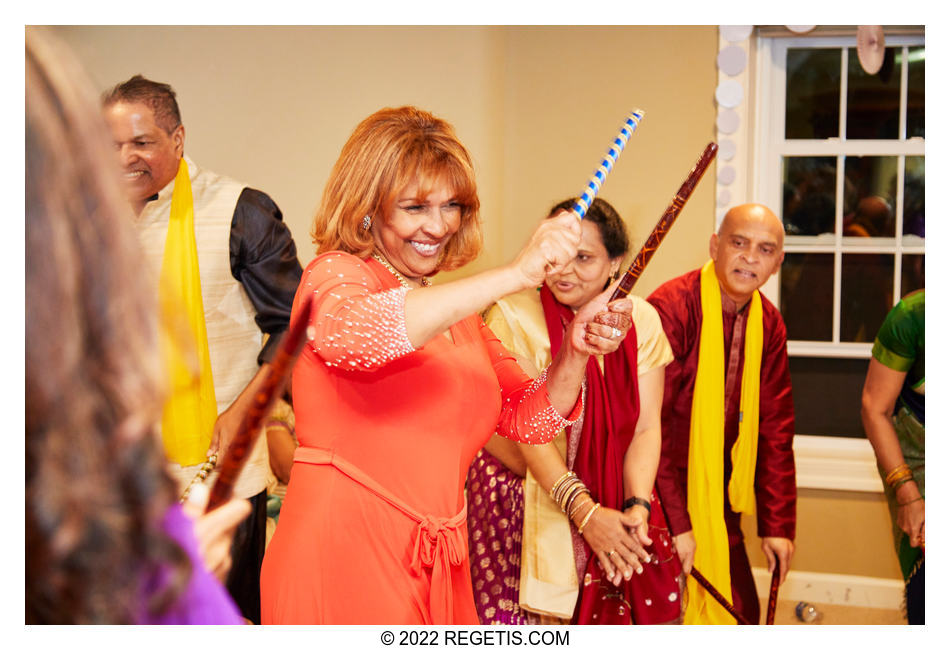 Angela and Nikhil Wedding Celebrations
Canon EOS 5D Mark IV
Shutter Speed Value : 1/80
Aperture Value : 4.0
ISO : 2500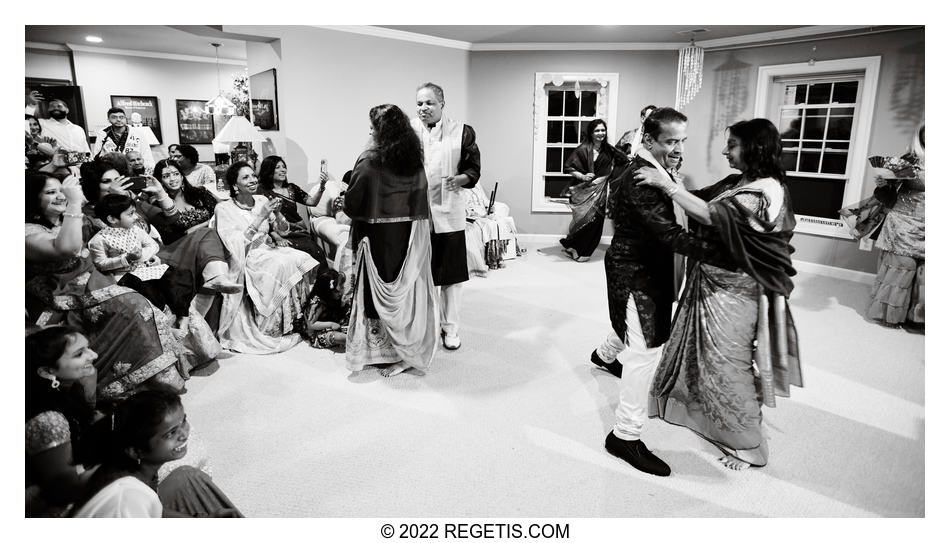 Family dancing during the sangeet celebrations
Canon EOS 5D Mark III
Shutter Speed Value : 1/80
Aperture Value : 2.8
ISO : 2000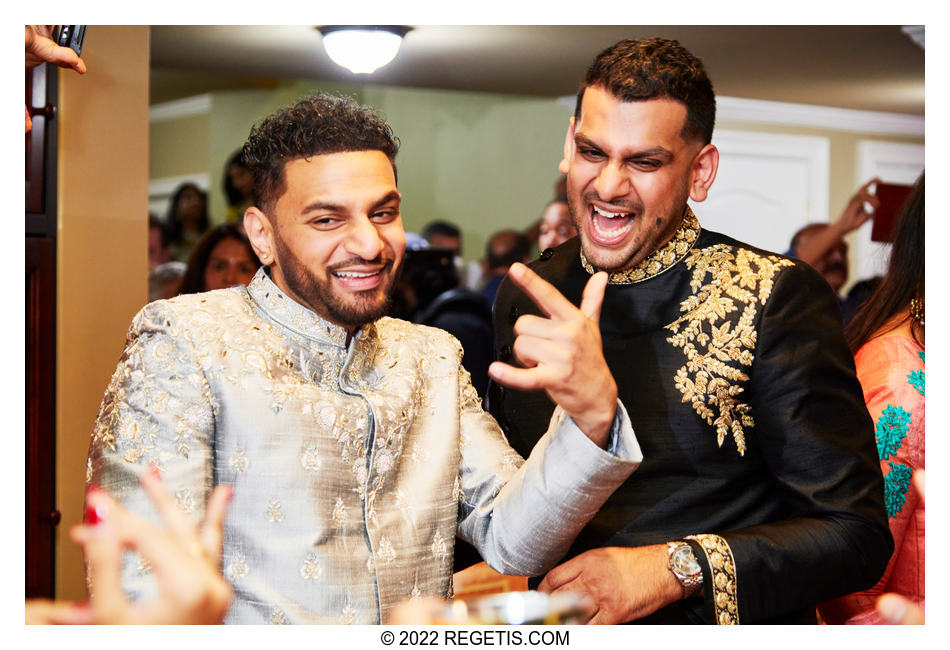 Nikhil and his brother dancing
Canon EOS 5D Mark IV
Shutter Speed Value : 1/125
Aperture Value : 4.0
ISO : 2500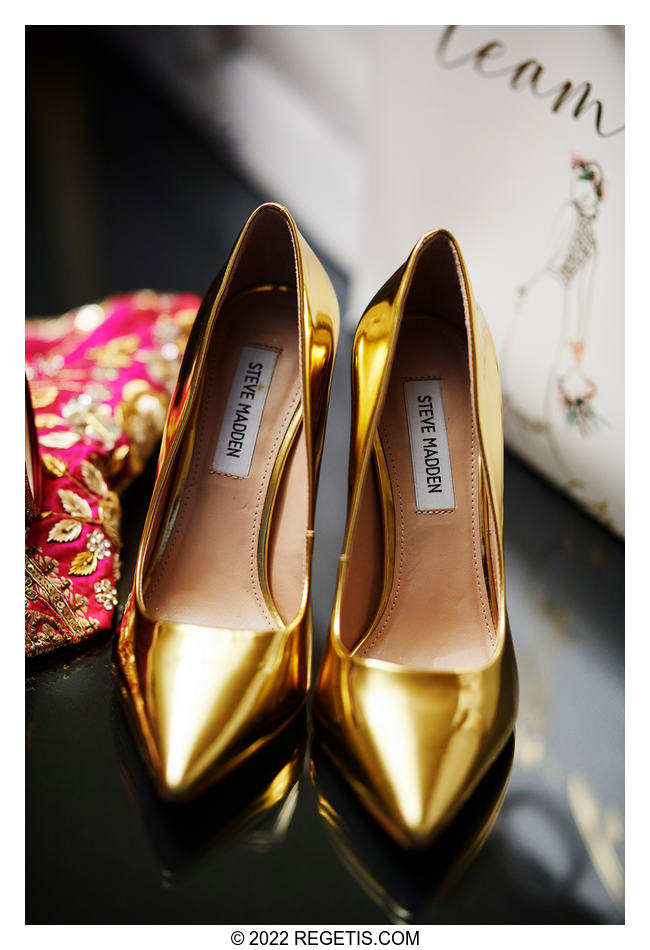 Wedding shoes
NIKON D5
Shutter Speed Value : 1/250
Aperture Value : 2.0
ISO : 1600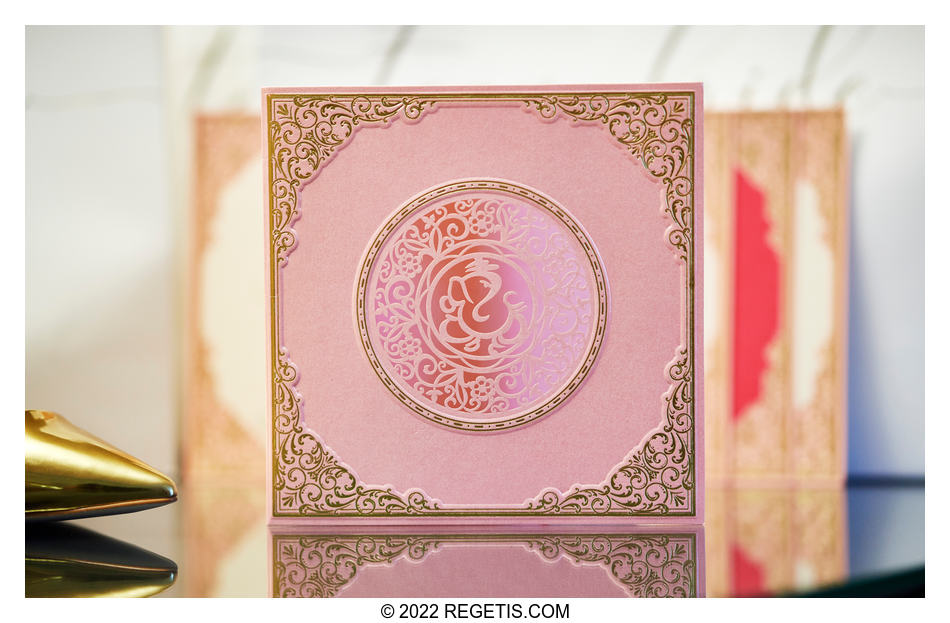 Wedding Invitation
NIKON D5
Shutter Speed Value : 1/160
Aperture Value : 2.0
ISO : 1600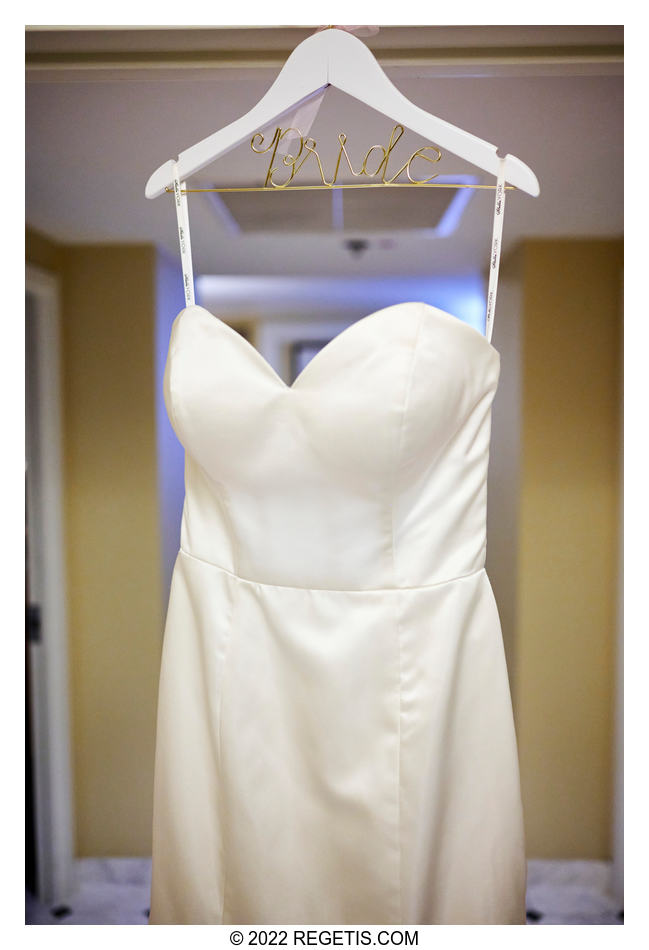 Wedding Gown
NIKON Z 6_2
Shutter Speed Value : 1/320
Aperture Value : 2.0
ISO : 2500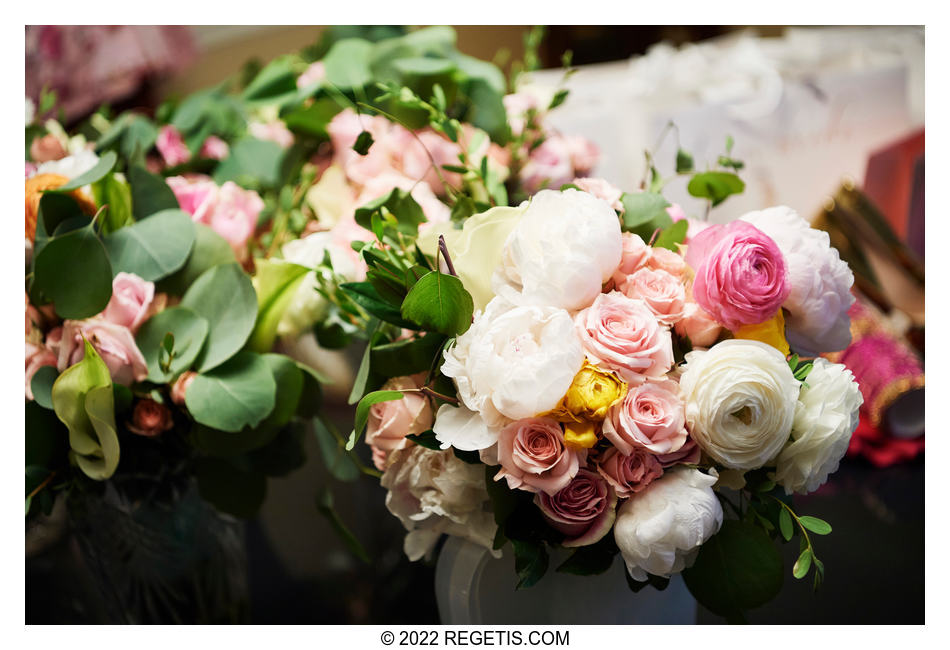 Floral decor
NIKON D5
Shutter Speed Value : 1/125
Aperture Value : 2.8
ISO : 1600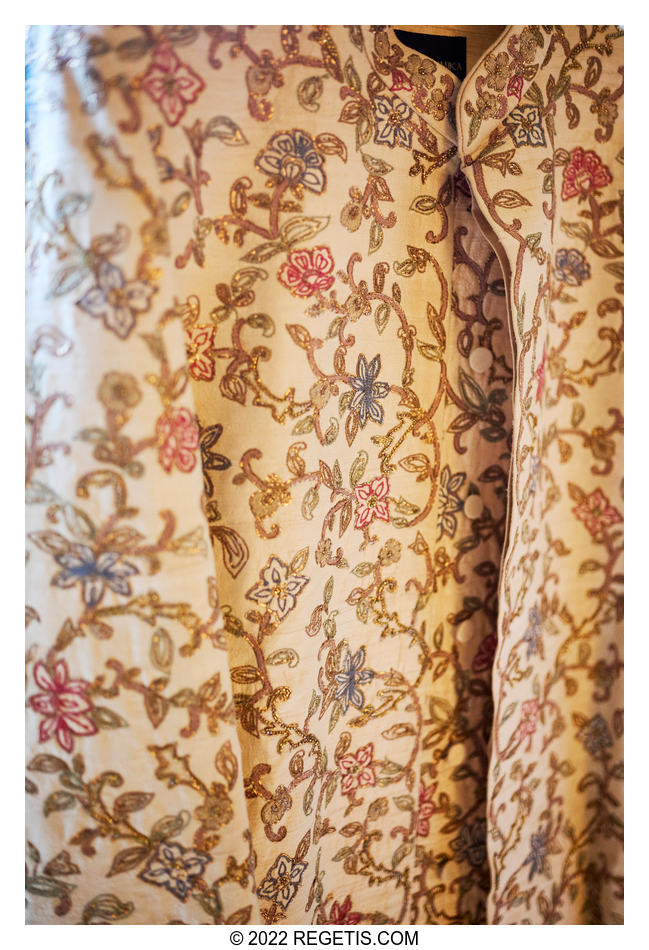 Fabric design
NIKON Z 6_2
Shutter Speed Value : 1/100
Aperture Value : 2.0
ISO : 2500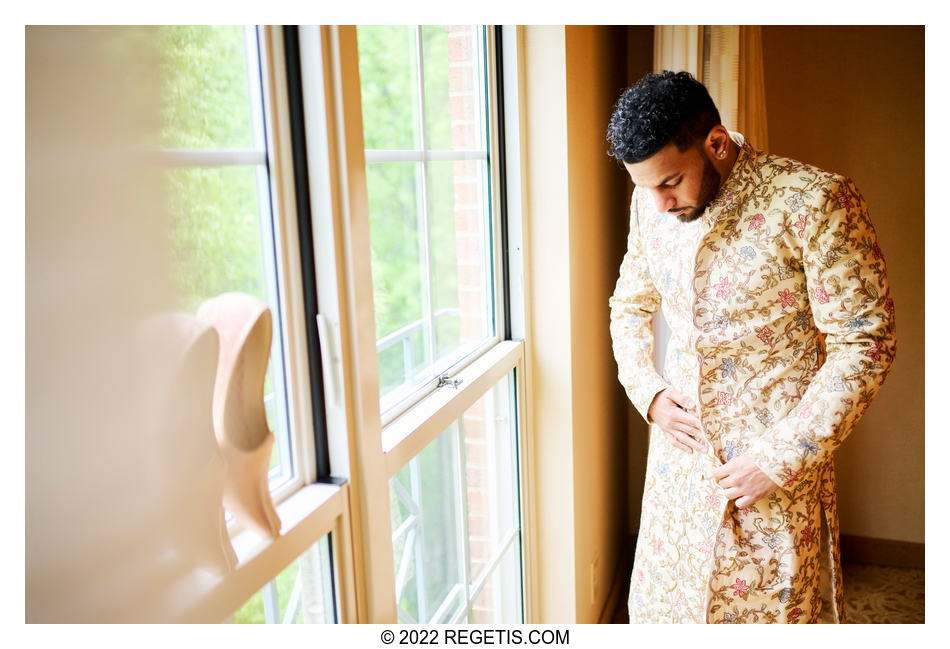 Groom getting ready for his Hindu Ceremony
NIKON Z 6_2
Shutter Speed Value : 1/125
Aperture Value : 2.0
ISO : 1600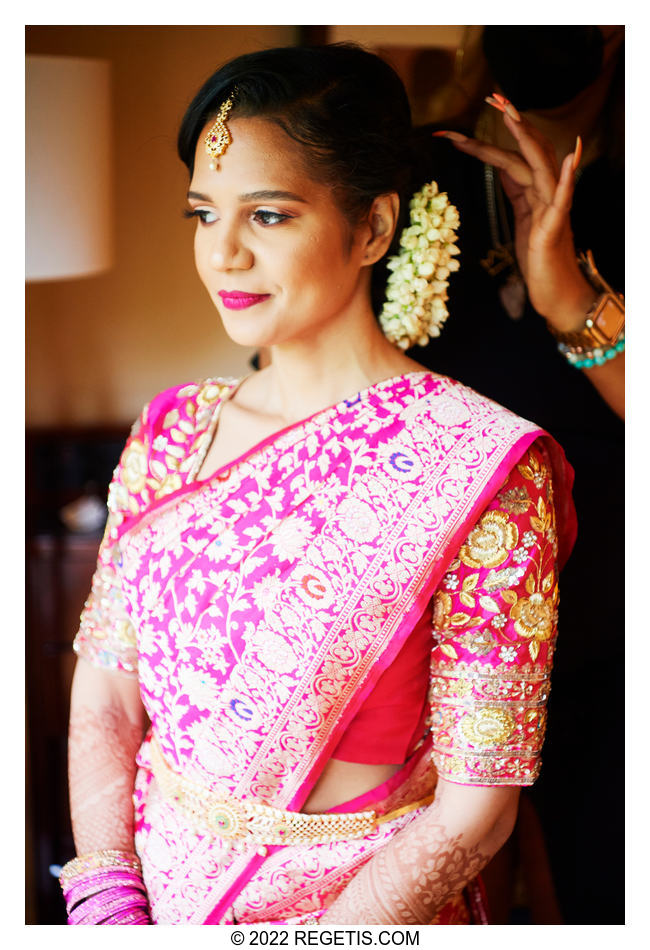 Bride getting ready for her Hindu ceremony
NIKON D5
Shutter Speed Value : 1/60
Aperture Value : 2.8
ISO : 1600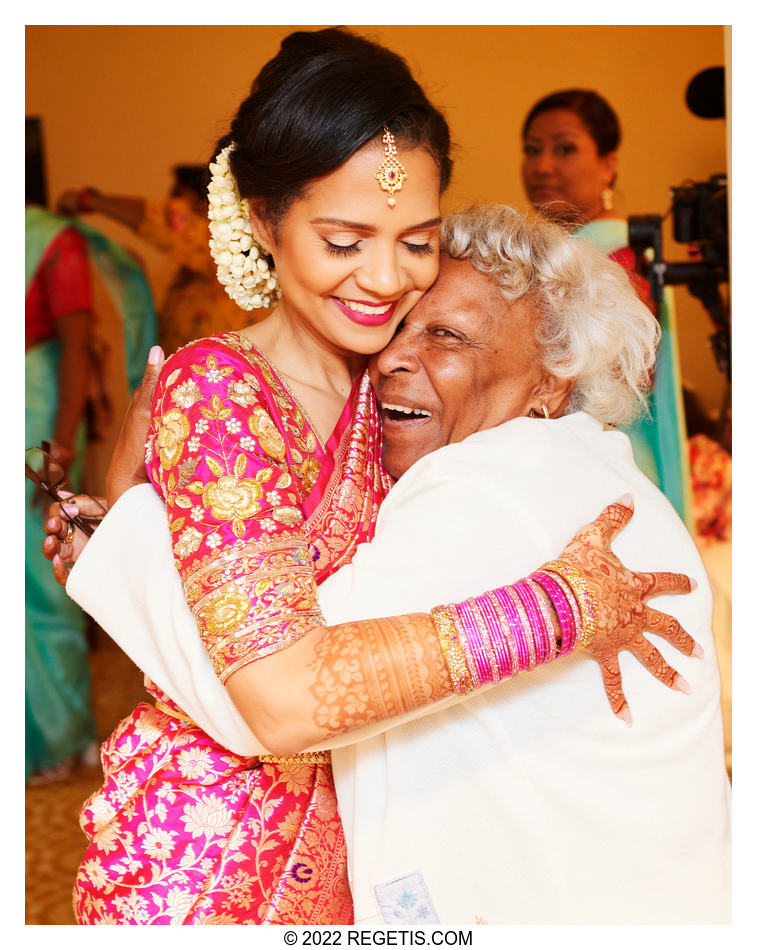 Bride hugging her grandmother
NIKON D5
Shutter Speed Value : 1/60
Aperture Value : 4.0
ISO : 2000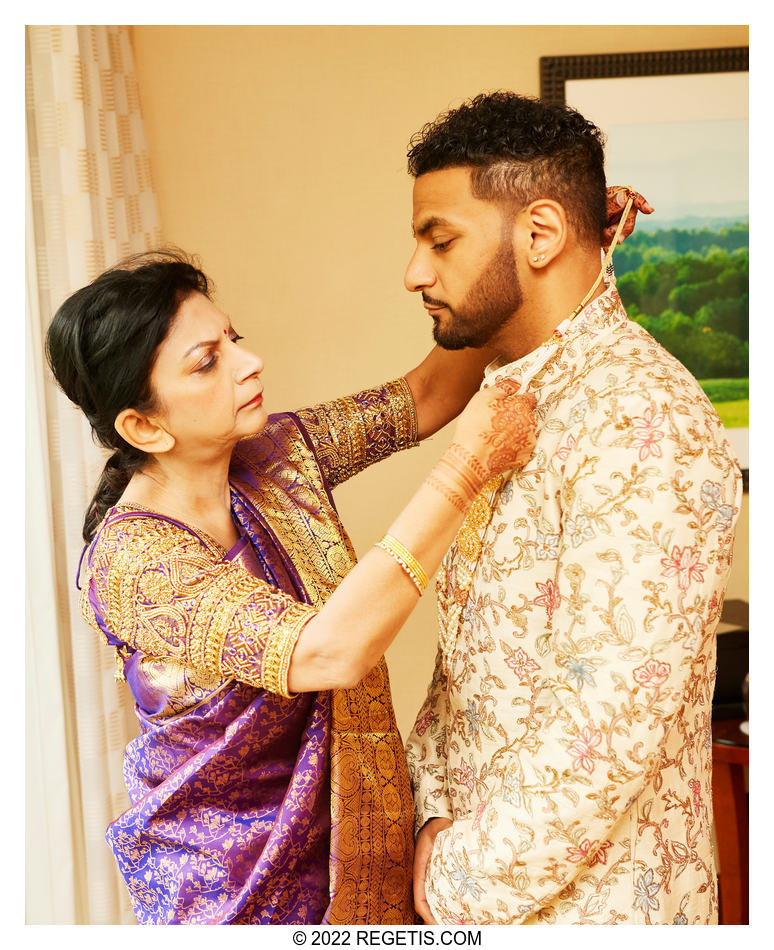 Mother of the groom adjusting the necklace on the groom.
NIKON D5
Shutter Speed Value : 1/200
Aperture Value : 4.0
ISO : 1600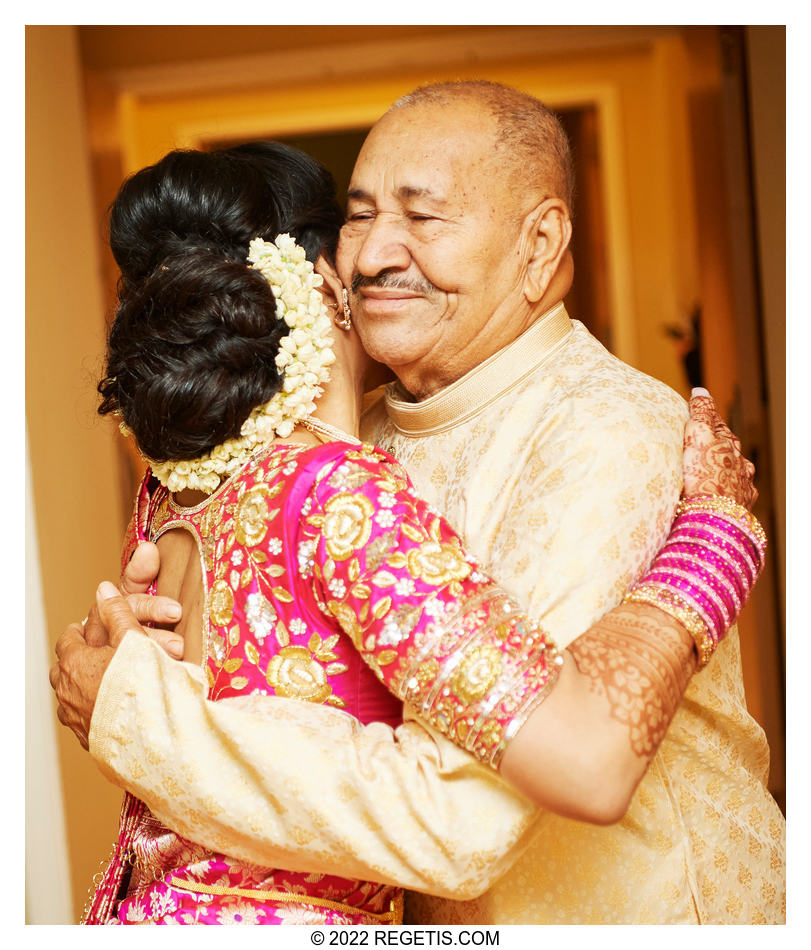 Bride hugging her father
NIKON D5
Shutter Speed Value : 1/200
Aperture Value : 3.2
ISO : 1600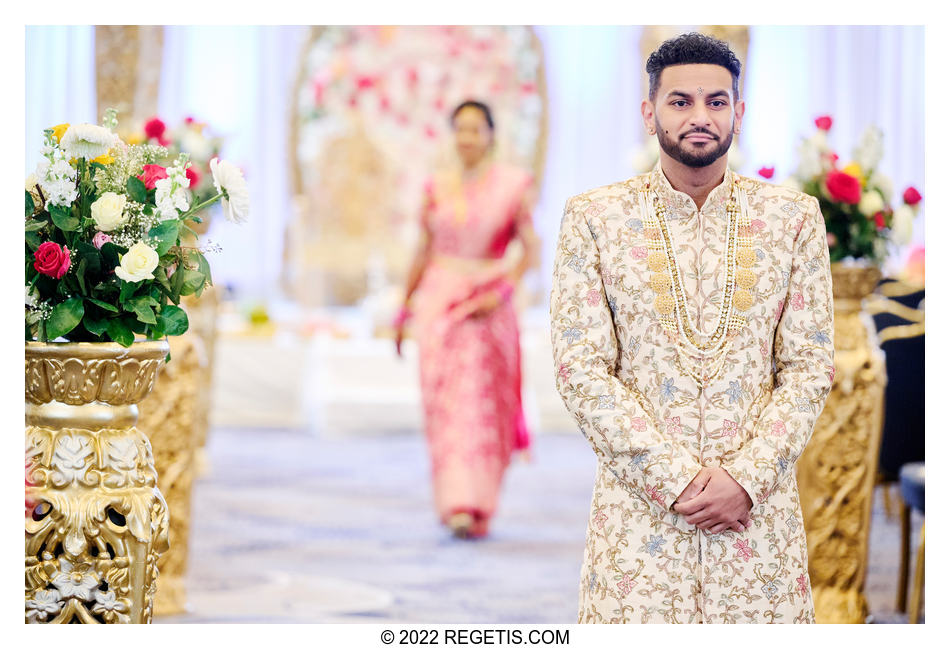 Groom waiting for his bride
NIKON Z 6_2
Shutter Speed Value : 1/200
Aperture Value : 3.2
ISO : 5000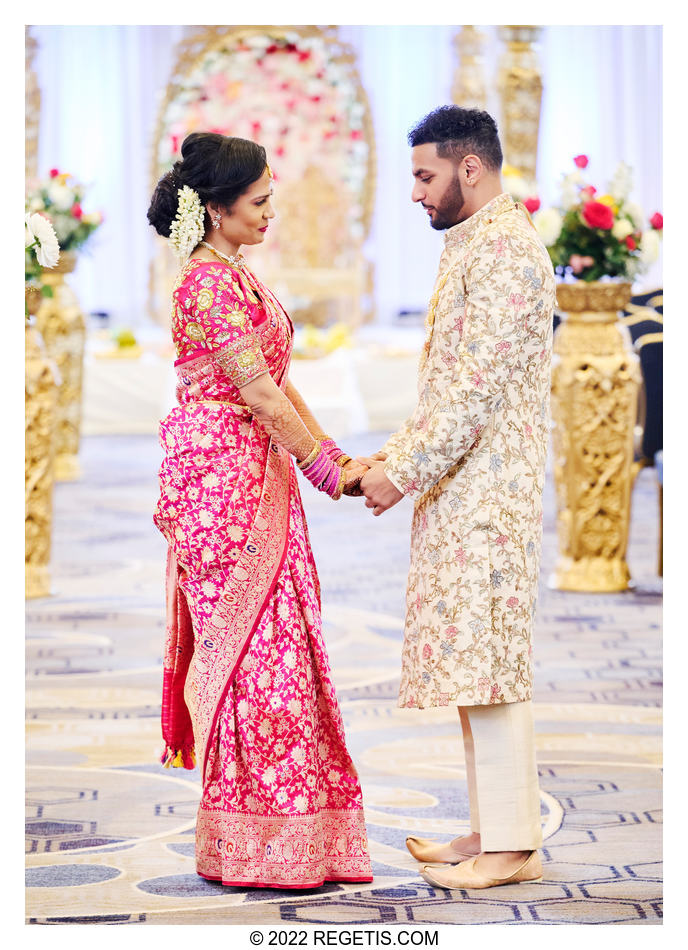 Bride and Groom seeing each other for the first time before their Hindu Ceremony
NIKON Z 6_2
Shutter Speed Value : 1/200
Aperture Value : 3.2
ISO : 5000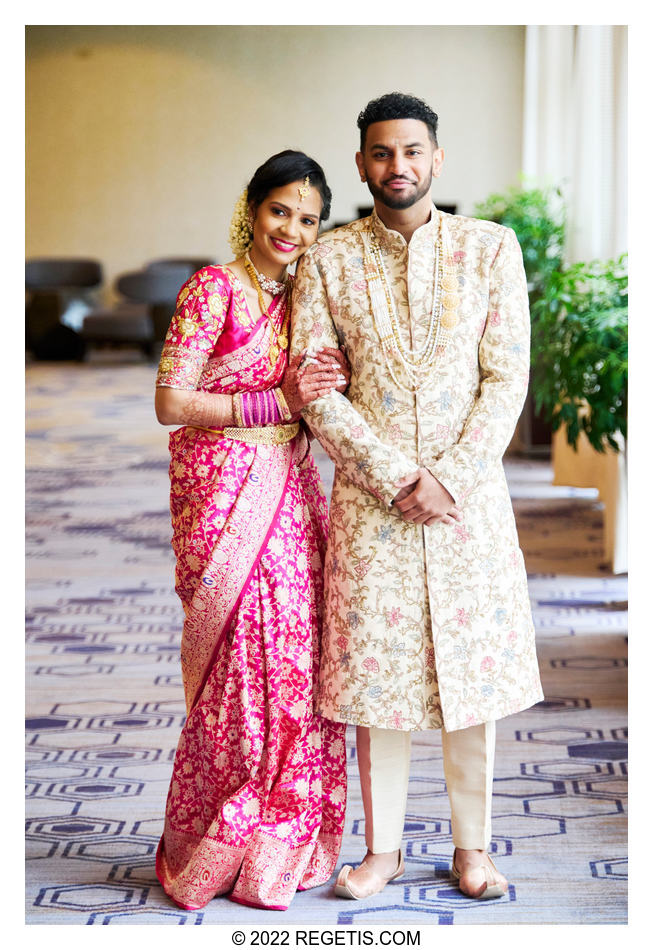 Portrait of a Bride and Groom in their South Asian Wedding outfits
NIKON Z 6_2
Shutter Speed Value : 1/400
Aperture Value : 3.2
ISO : 3200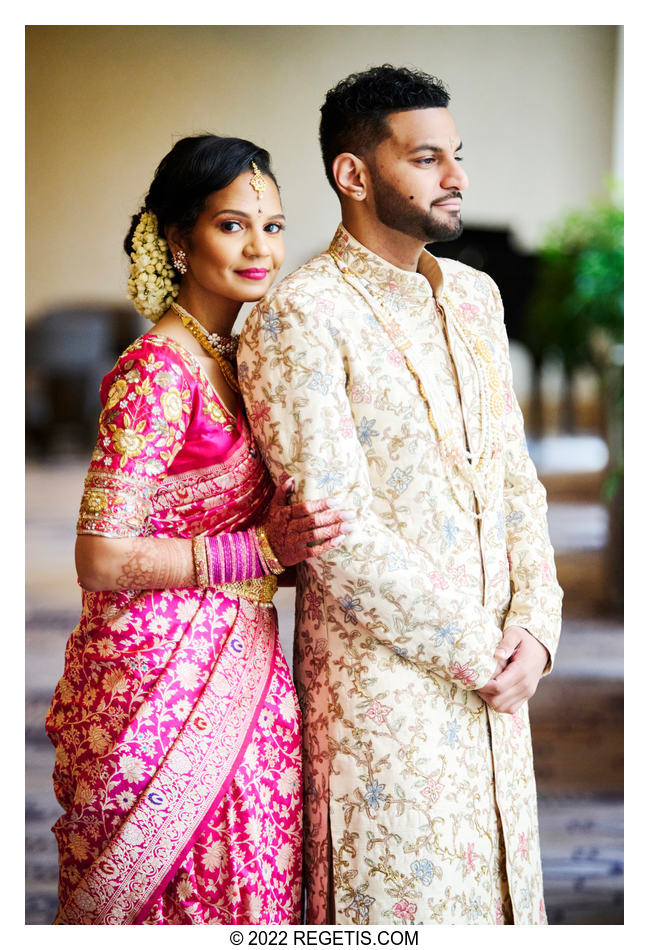 Portrait of a Bride and Groom in their South Asian Wedding outfits
NIKON Z 6_2
Shutter Speed Value : 1/400
Aperture Value : 3.2
ISO : 3200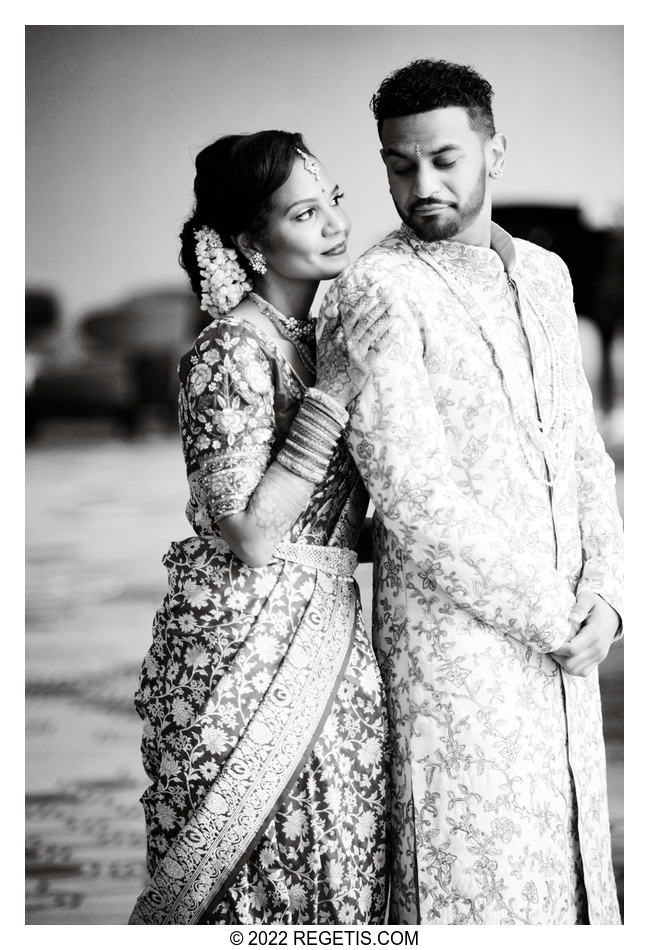 Balck and White Portrait of a Bride and Groom in their South Asian Wedding outfitsAngela and Nikhil Wedding Celebrations
NIKON Z 6_2
Shutter Speed Value : 1/400
Aperture Value : 3.2
ISO : 3200
Performing Ganesh Pooja before the arrival of the bride.
NIKON Z 6_2
Shutter Speed Value : 1/160
Aperture Value : 3.2
ISO : 4000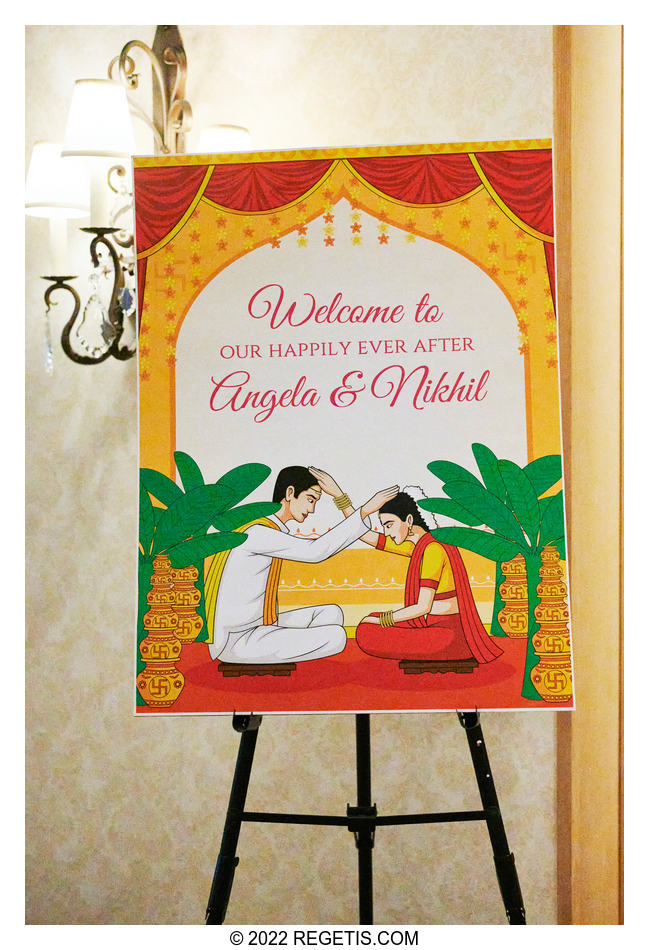 Wedding Sign at the entrance
NIKON Z 6
Shutter Speed Value : 1/6400
Aperture Value : 2.8
ISO : 64508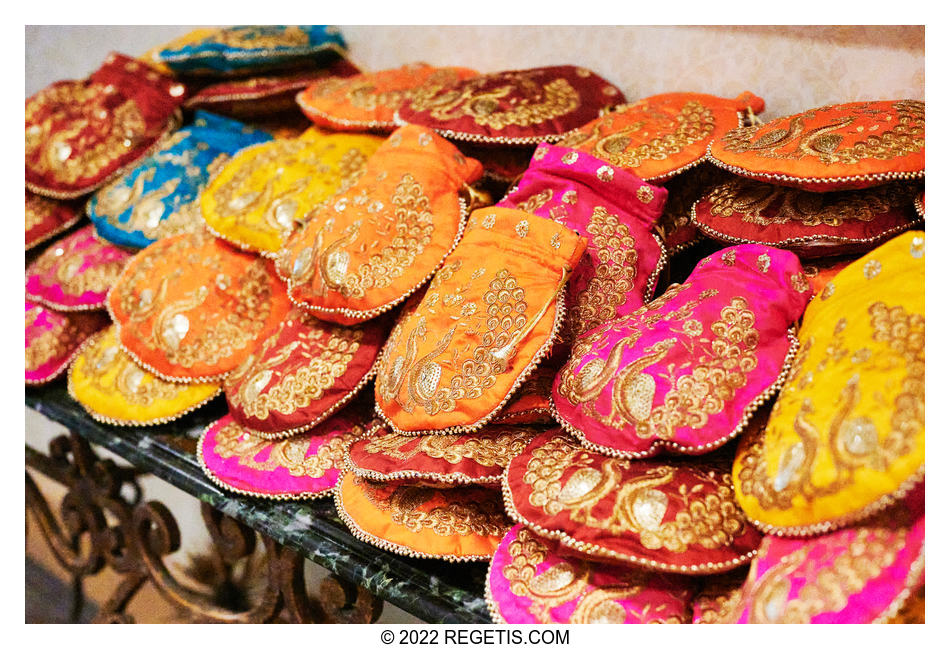 Wedding Favors at an Indian Wedding
NIKON Z 6
Shutter Speed Value : 1/5000
Aperture Value : 2.8
ISO : 64508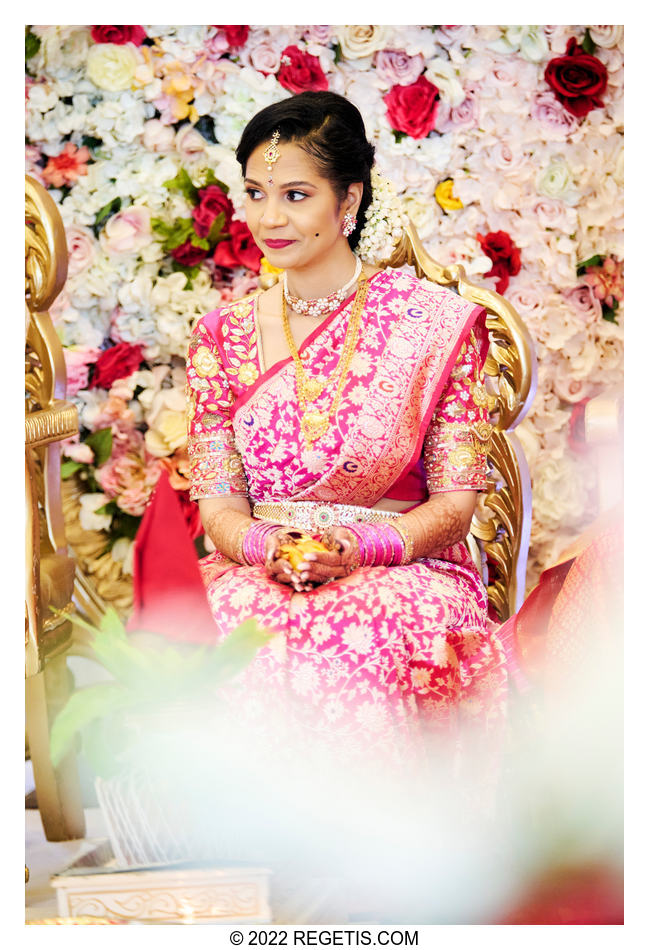 Portrait of an Indian Bride on the Mandap
NIKON Z 6_2
Shutter Speed Value : 1/160
Aperture Value : 3.2
ISO : 4000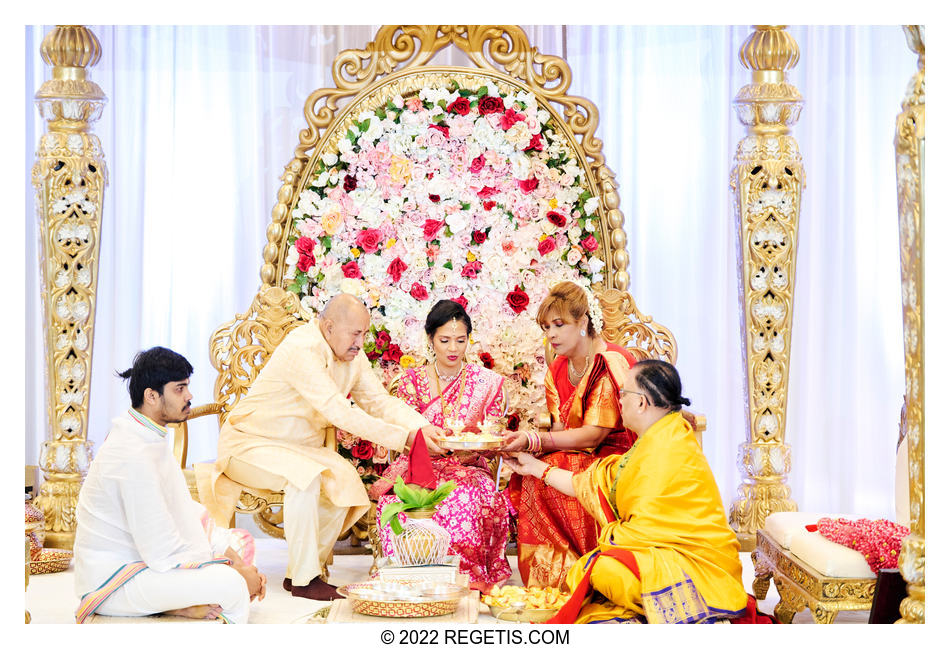 Hindu Wedding Rituals being performed on the Mandap
NIKON Z 6_2
Shutter Speed Value : 1/160
Aperture Value : 3.2
ISO : 4000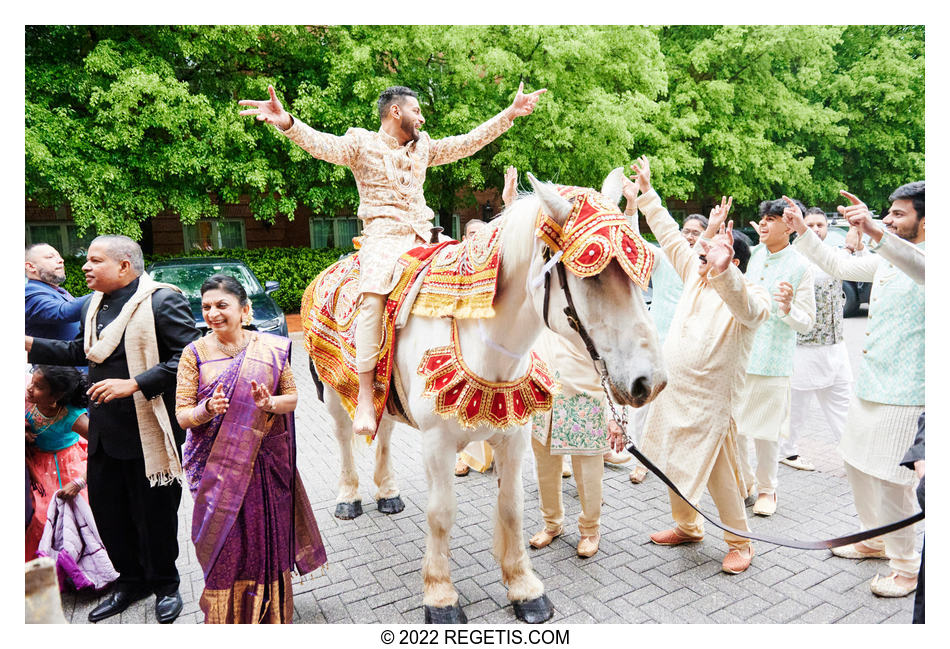 Baraat – groom's procession on his horse.
NIKON Z 6
Shutter Speed Value : 1/8000
Aperture Value : 4.0
ISO : 25600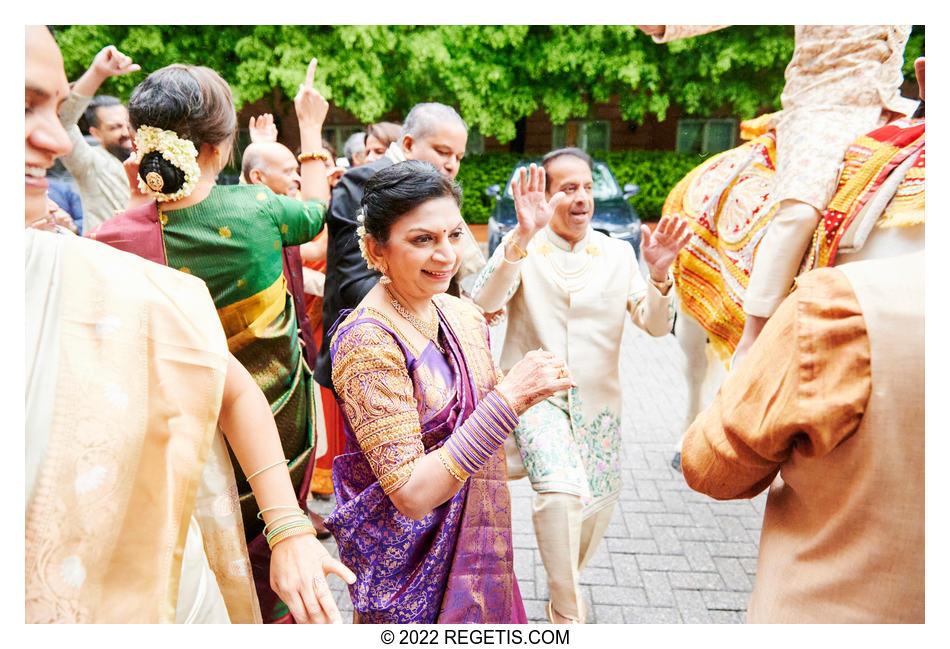 Baraat – mother of the groom
NIKON Z 6
Shutter Speed Value : 1/8000
Aperture Value : 4.0
ISO : 25600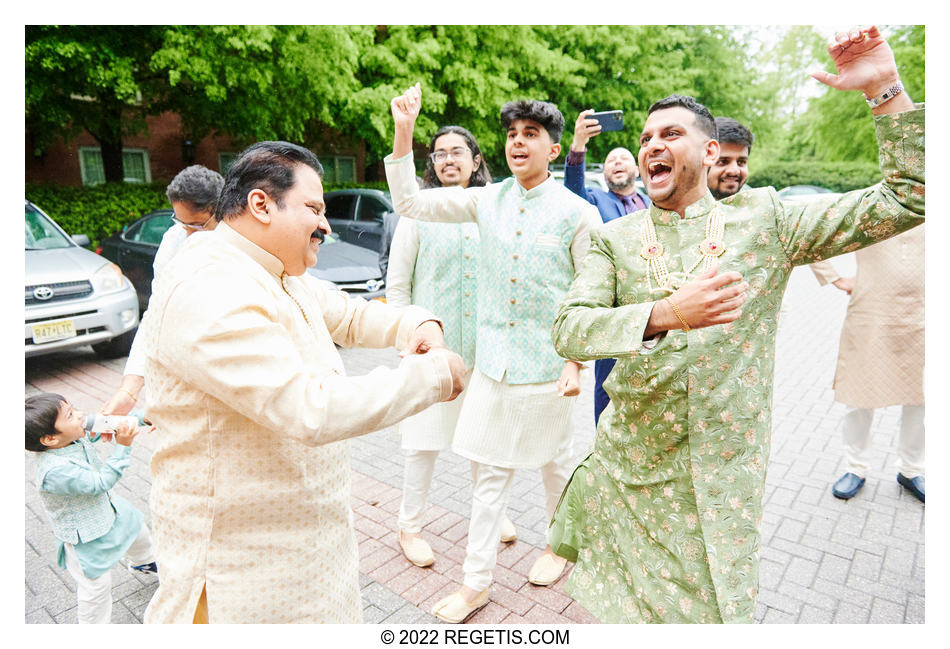 Baraat – brother of the groom dancing.
NIKON Z 6
Shutter Speed Value : 1/8000
Aperture Value : 4.0
ISO : 25600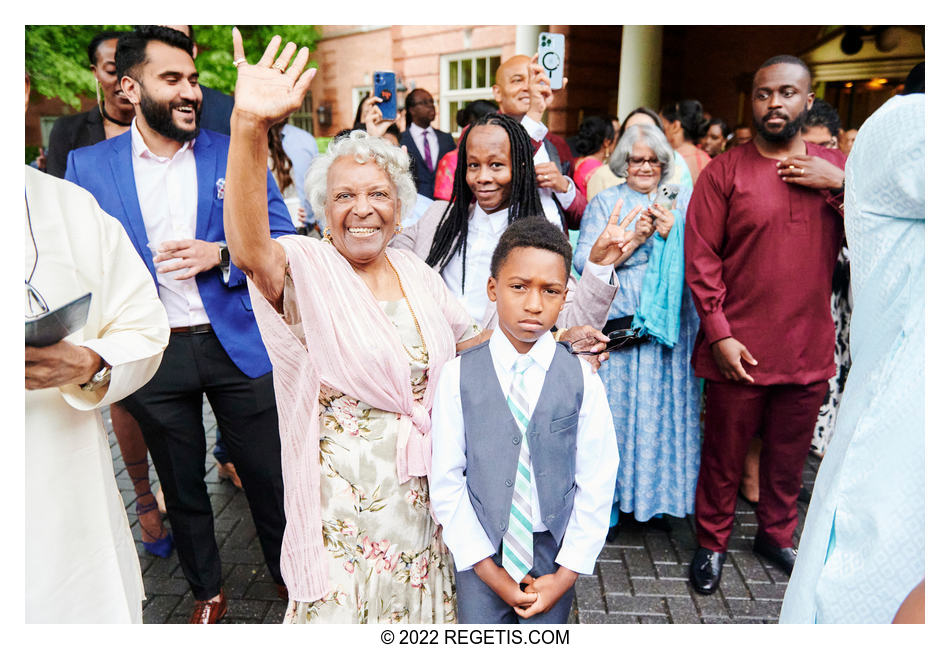 Angela and Nikhil Wedding Celebrations
NIKON Z 6
Shutter Speed Value : 1/8000
Aperture Value : 4.0
ISO : 25600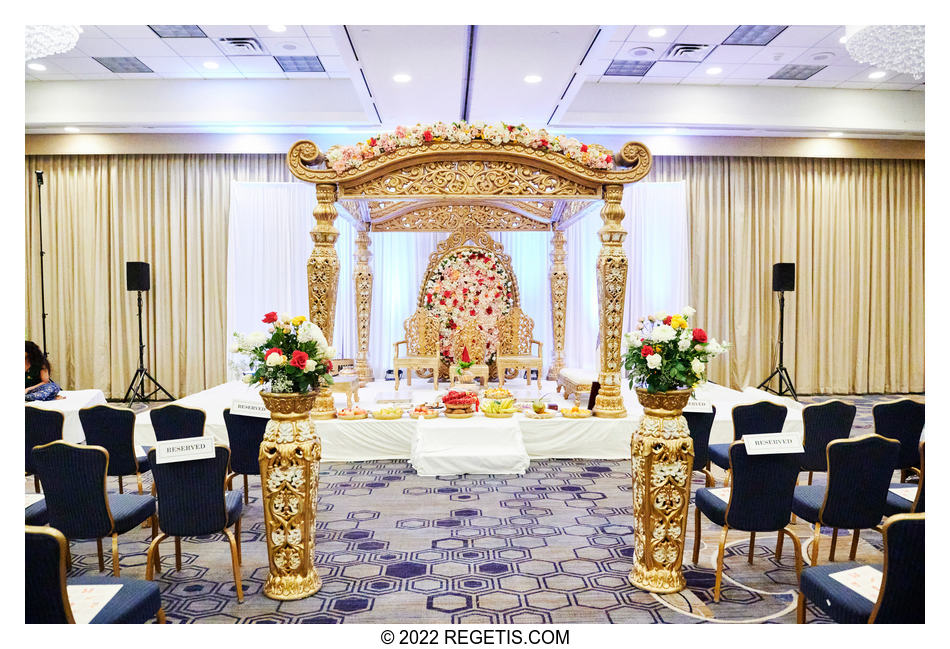 Hindu Wedding Ceremony Decor of the Mandap
NIKON Z 6
Shutter Speed Value : 1/1000
Aperture Value : 4.0
ISO : 25600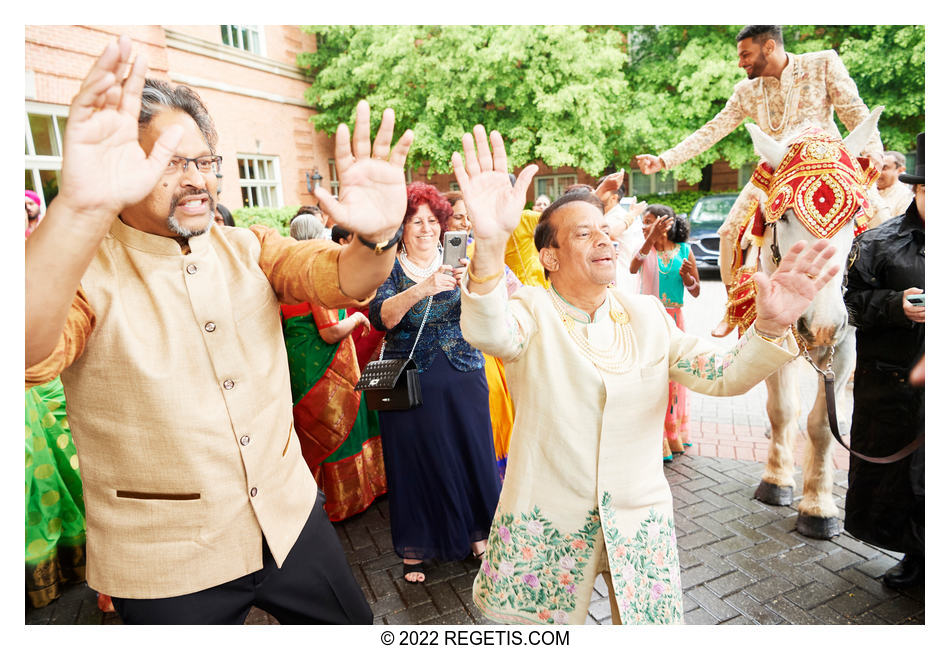 Baraat
NIKON D5
Shutter Speed Value : 1/200
Aperture Value : 4.0
ISO : 1000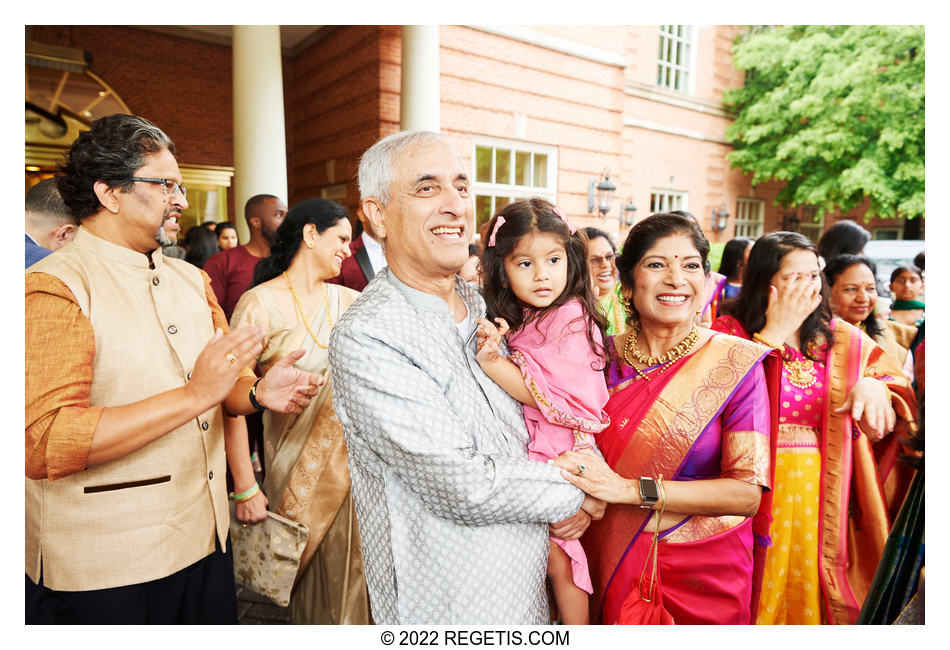 Baraat
NIKON D5
Shutter Speed Value : 1/200
Aperture Value : 4.0
ISO : 1000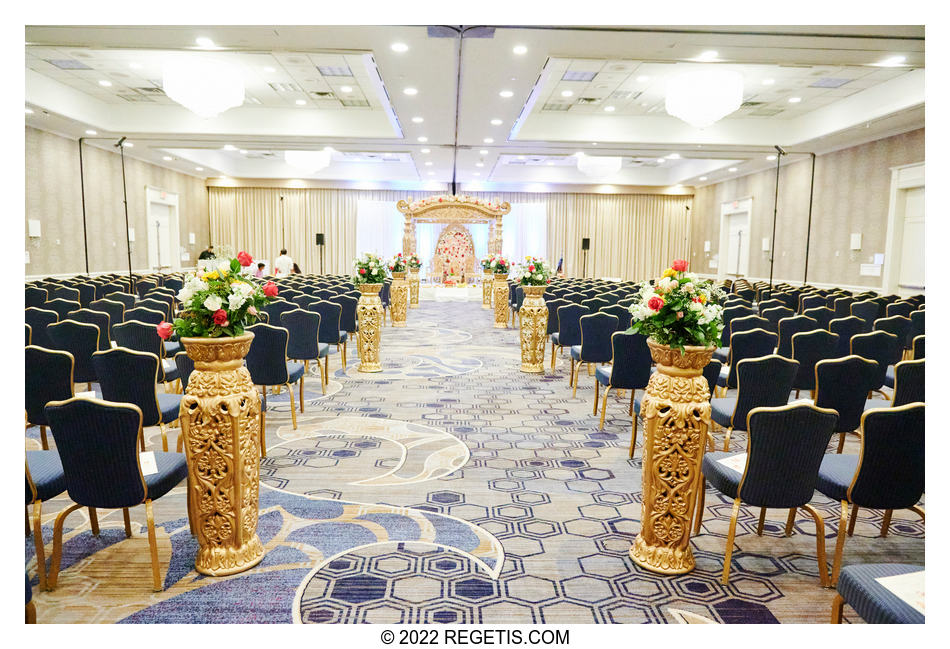 Angela and Nikhil Wedding Celebrations
NIKON Z 6
Shutter Speed Value : 1/500
Aperture Value : 4.0
ISO : 25600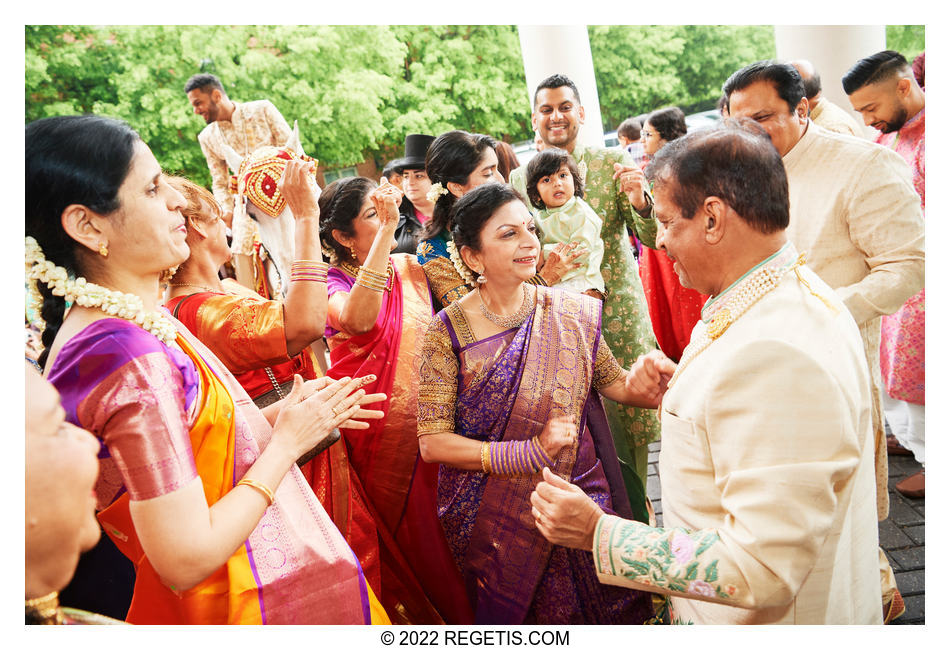 Angela and Nikhil Wedding Celebrations
NIKON D5
Shutter Speed Value : 1/200
Aperture Value : 4.0
ISO : 1000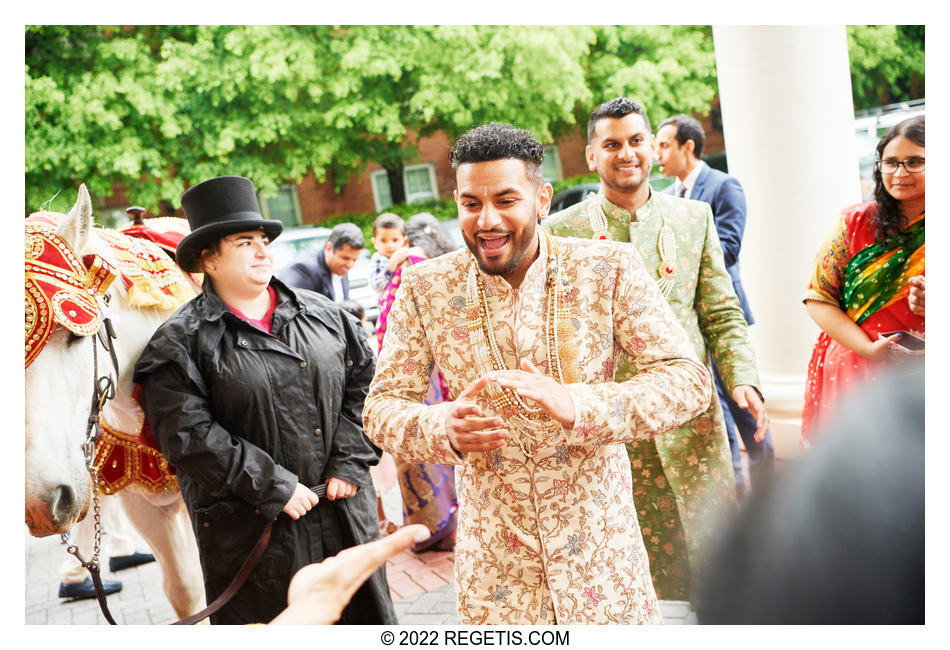 Angela and Nikhil Wedding Celebrations
NIKON D5
Shutter Speed Value : 1/200
Aperture Value : 4.0
ISO : 1000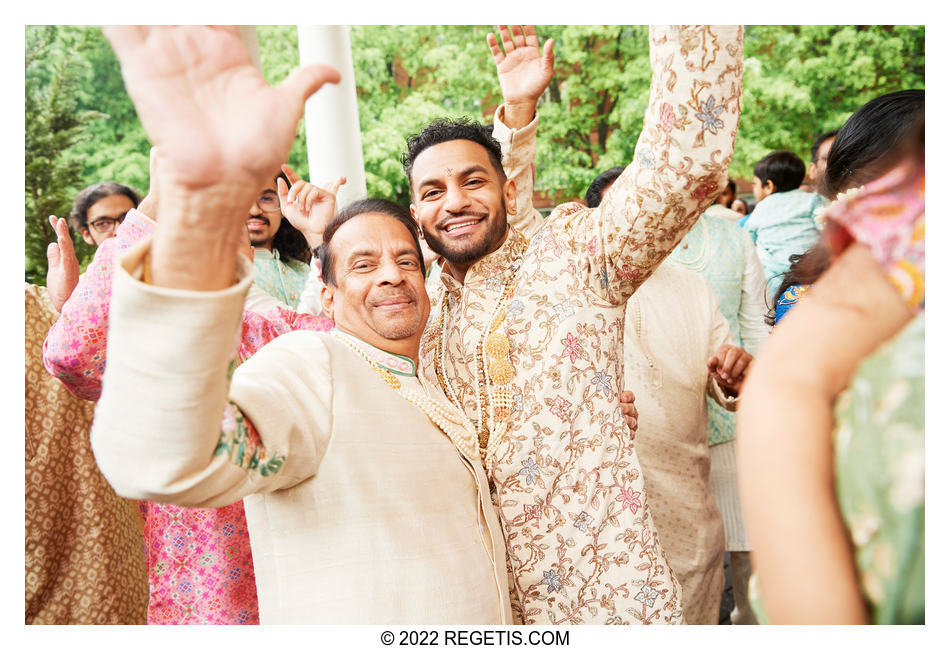 Angela and Nikhil Wedding Celebrations
NIKON D5
Shutter Speed Value : 1/250
Aperture Value : 4.0
ISO : 1000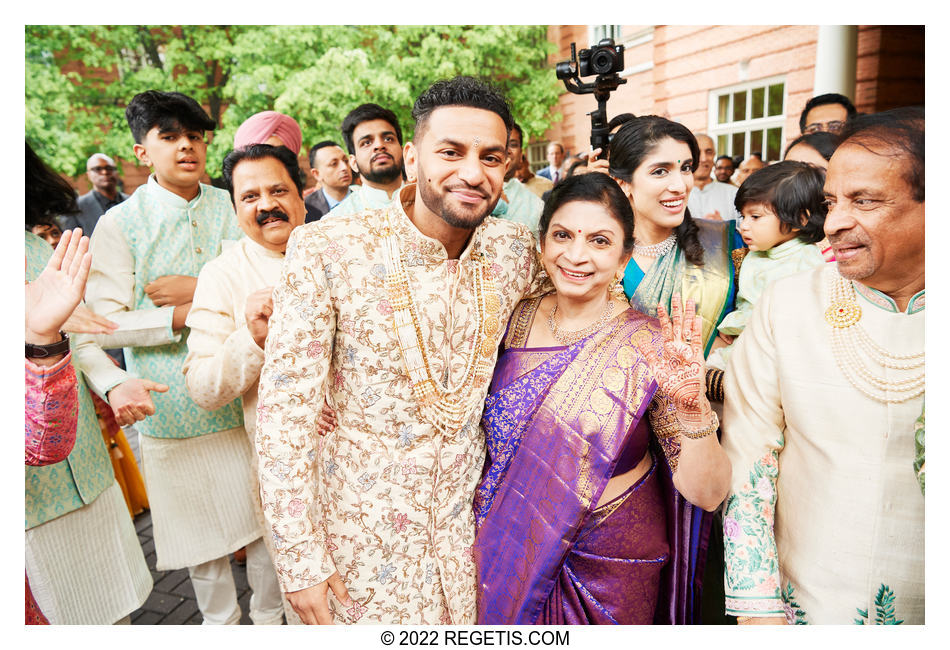 Angela and Nikhil Wedding Celebrations
NIKON D5
Shutter Speed Value : 1/250
Aperture Value : 4.0
ISO : 1000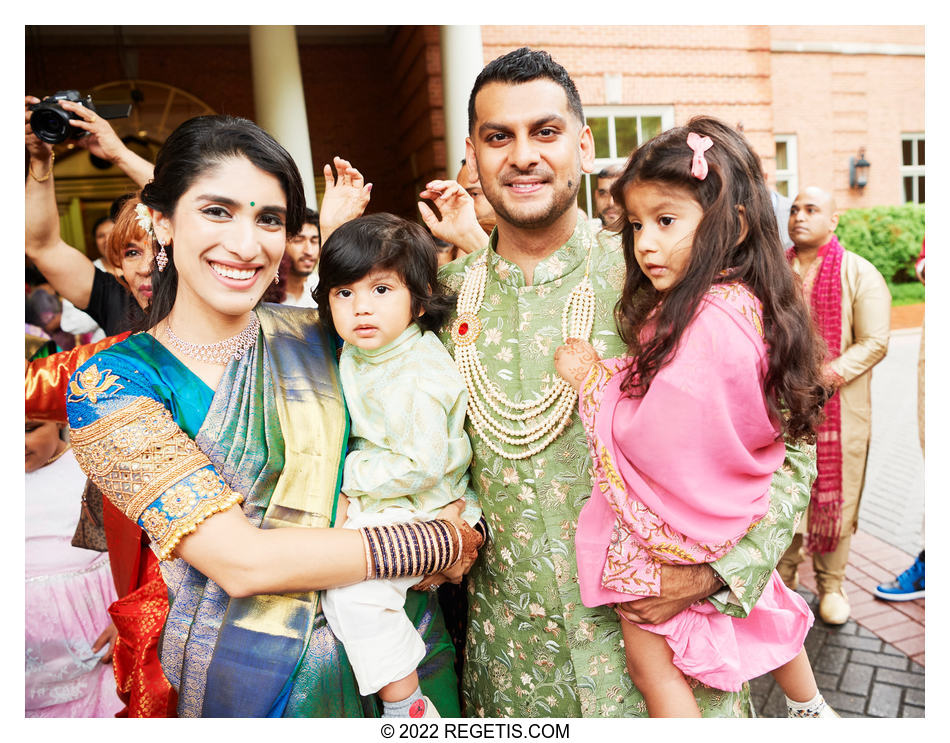 Angela and Nikhil Wedding Celebrations
NIKON D5
Shutter Speed Value : 1/320
Aperture Value : 4.0
ISO : 1000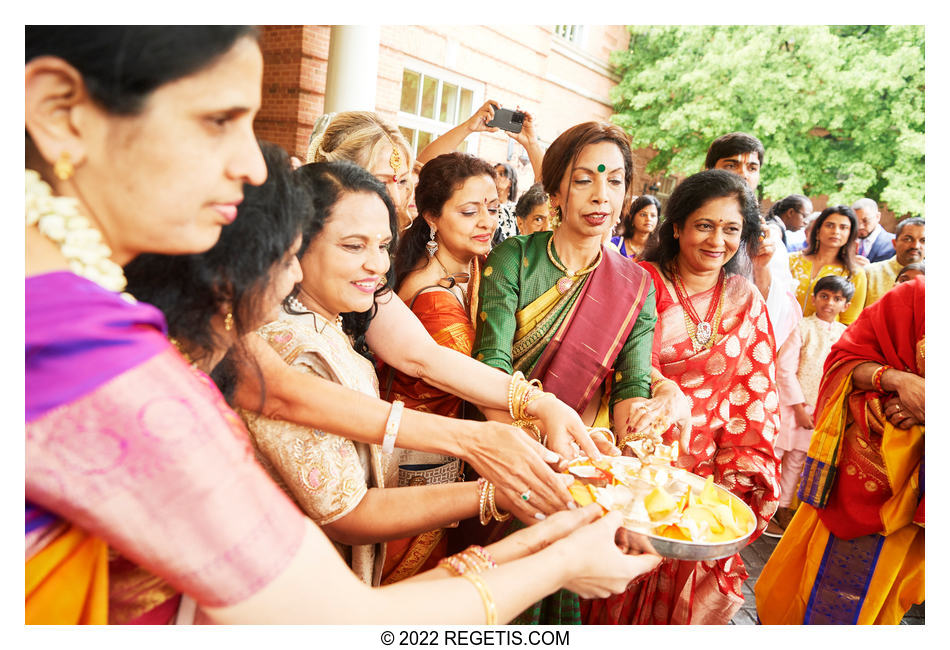 Angela and Nikhil Wedding Celebrations
NIKON D5
Shutter Speed Value : 1/160
Aperture Value : 4.0
ISO : 1600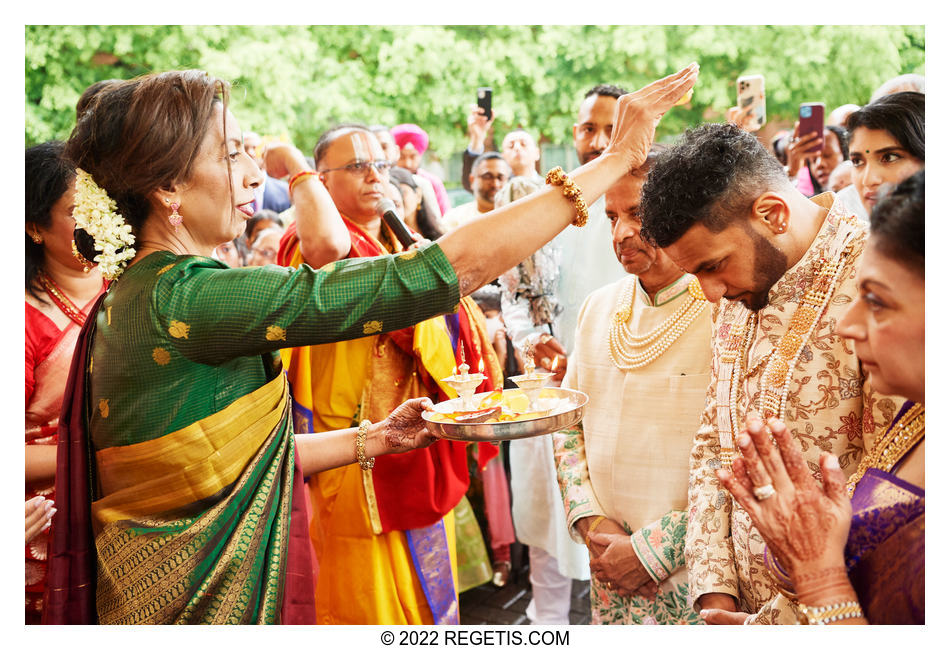 Angela and Nikhil Wedding Celebrations
NIKON D5
Shutter Speed Value : 1/250
Aperture Value : 4.0
ISO : 1600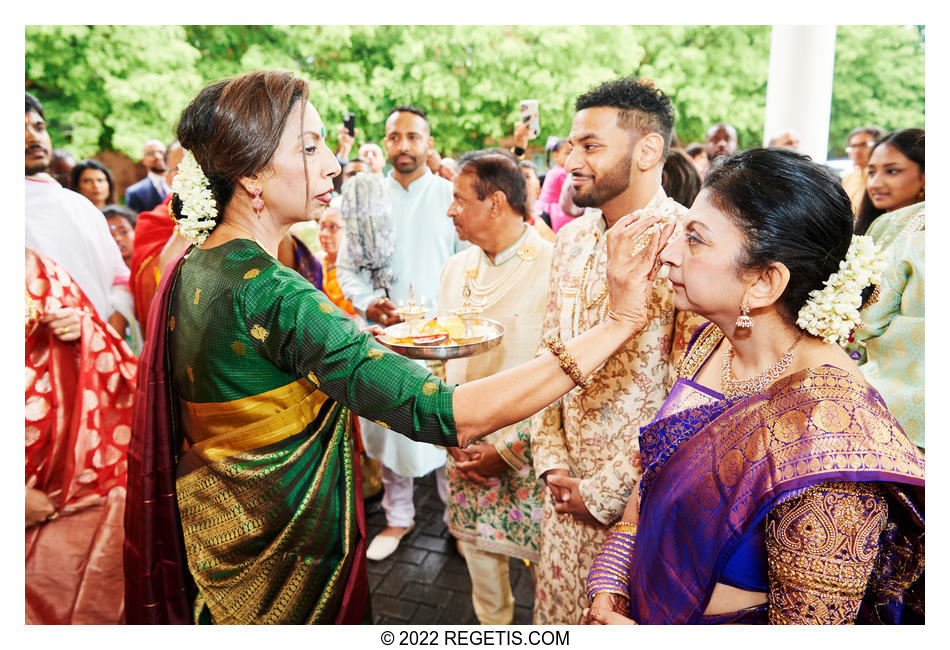 Welcoming of the groom
NIKON D5
Shutter Speed Value : 1/250
Aperture Value : 4.0
ISO : 1600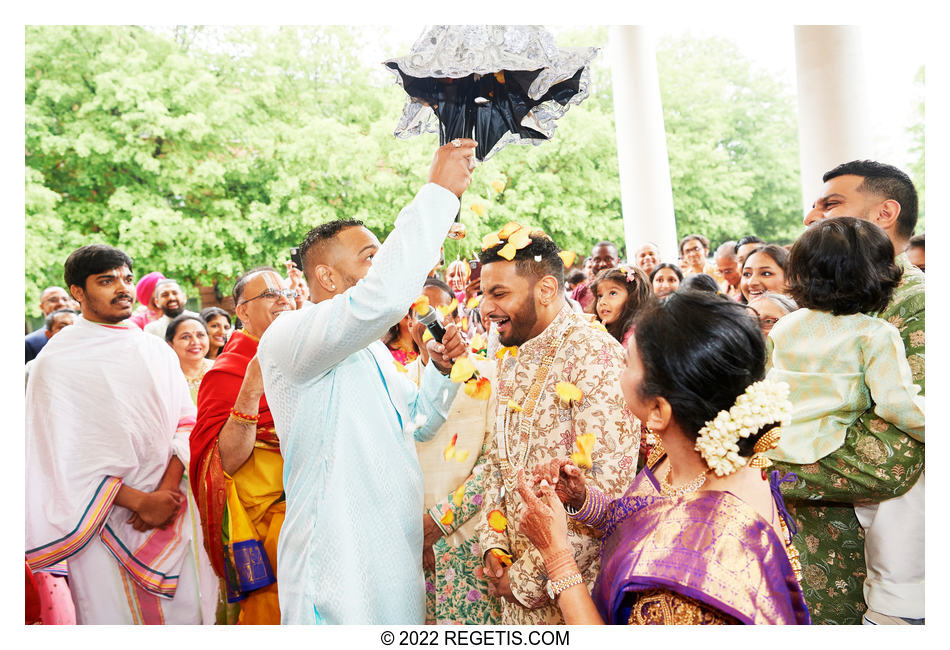 Kaasi Yatra – an Indian traidtion at the wedding.
NIKON D5
Shutter Speed Value : 1/250
Aperture Value : 4.0
ISO : 1600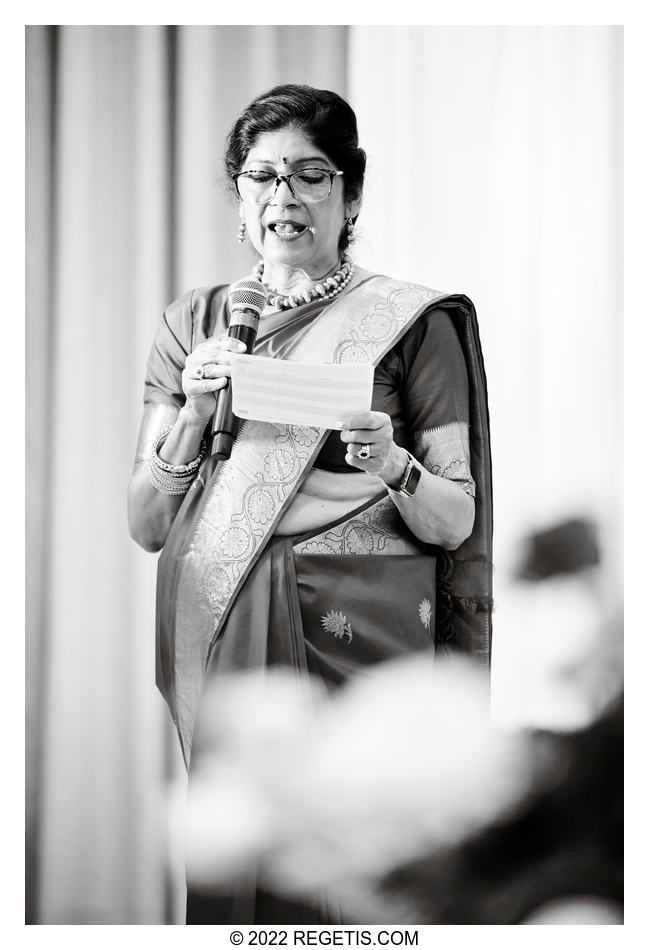 Angela and Nikhil Wedding Celebrations
NIKON Z 6_2
Shutter Speed Value : 1/125
Aperture Value : 3.2
ISO : 3200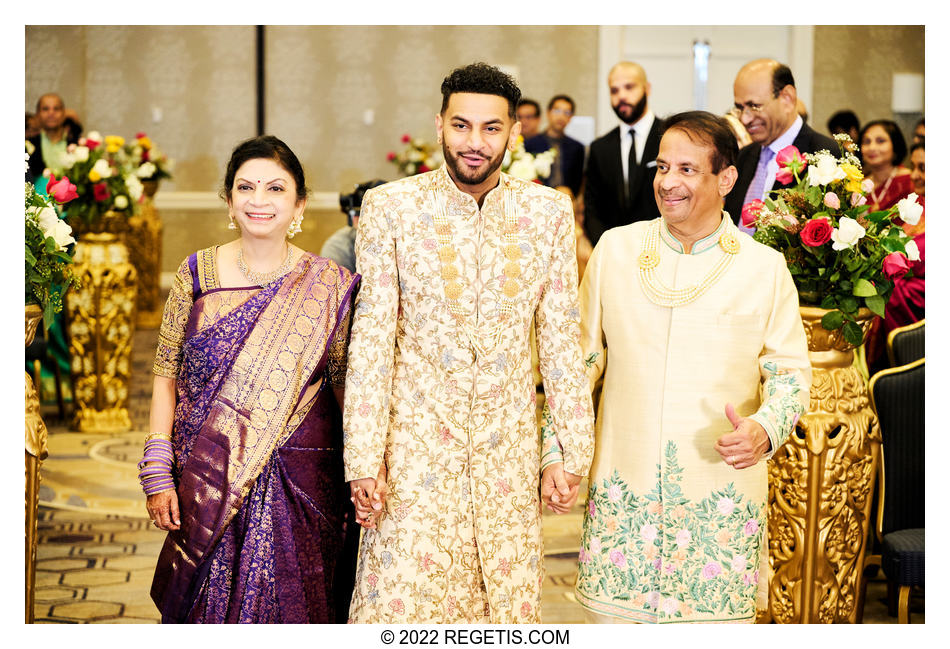 Angela and Nikhil Wedding Celebrations
NIKON Z 6_2
Shutter Speed Value : 1/125
Aperture Value : 3.2
ISO : 3200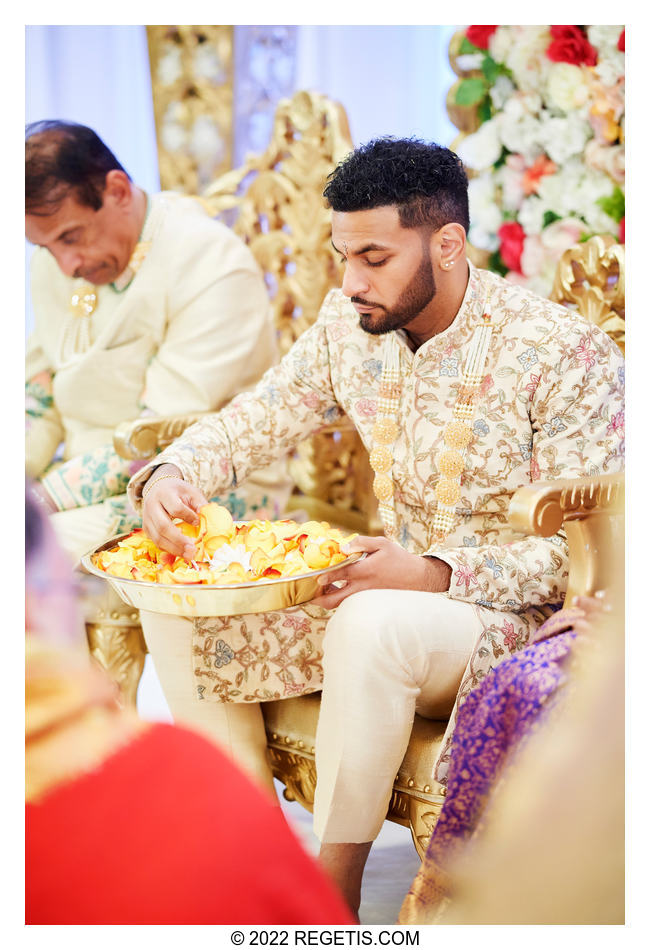 Angela and Nikhil Wedding Celebrations
NIKON D5
Shutter Speed Value : 1/125
Aperture Value : 2.0
ISO : 1600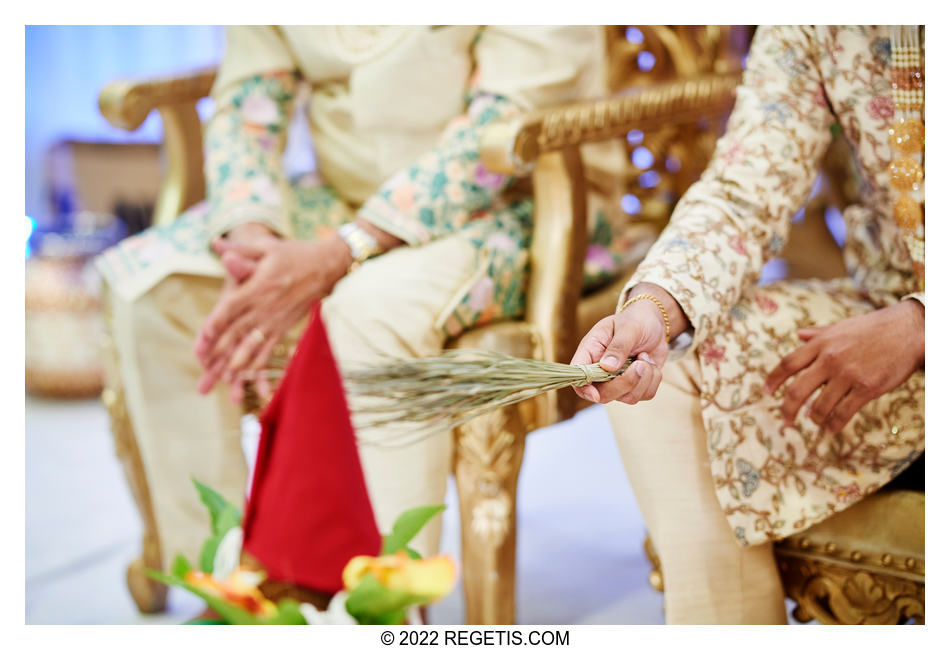 Angela and Nikhil Wedding Celebrations
NIKON D5
Shutter Speed Value : 1/125
Aperture Value : 2.0
ISO : 1600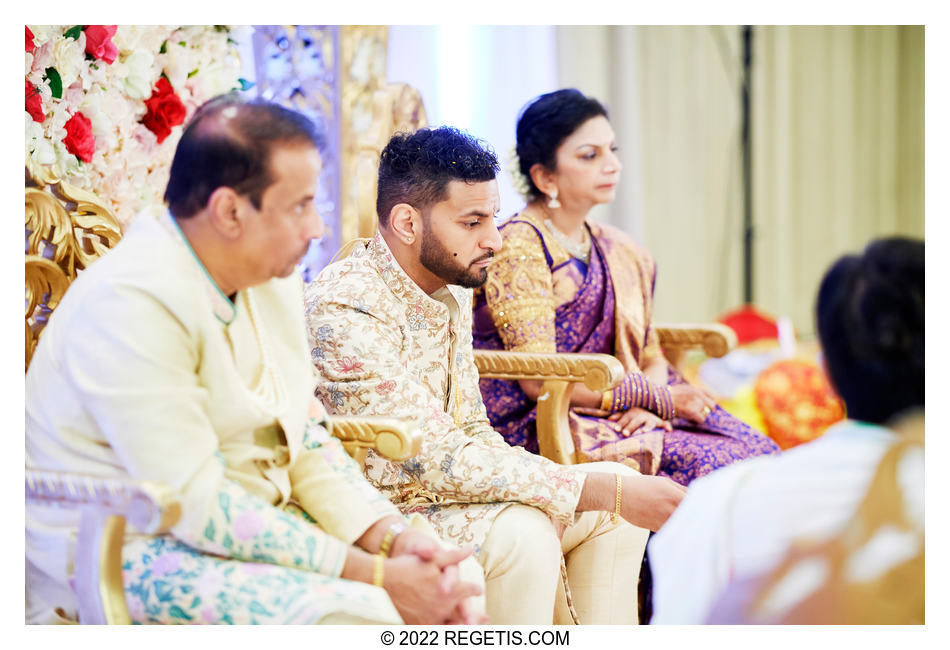 Angela and Nikhil Wedding Celebrations
NIKON D5
Shutter Speed Value : 1/125
Aperture Value : 2.0
ISO : 1600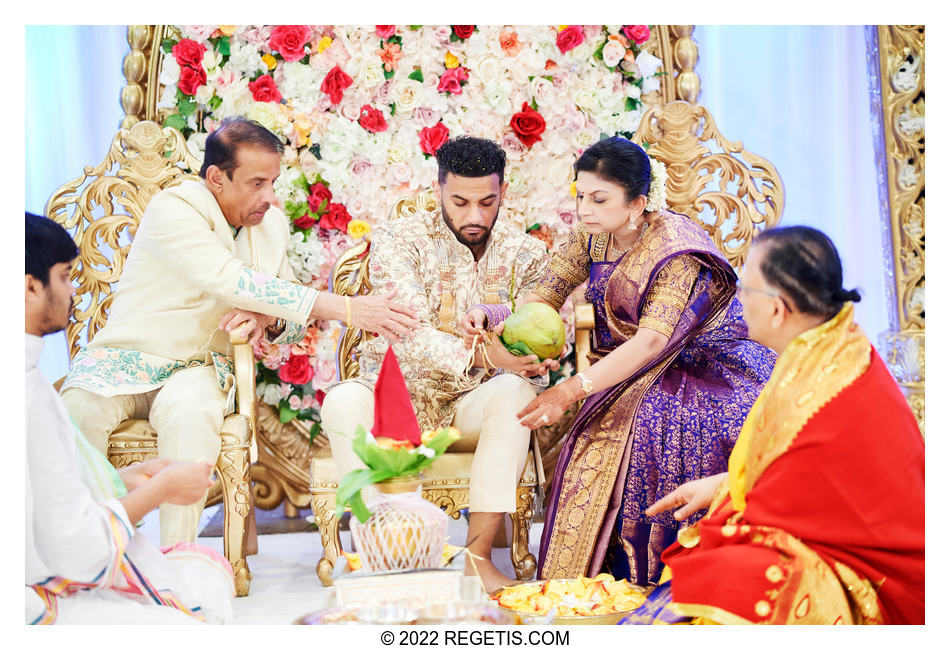 Angela and Nikhil Wedding Celebrations
NIKON D5
Shutter Speed Value : 1/100
Aperture Value : 2.0
ISO : 1600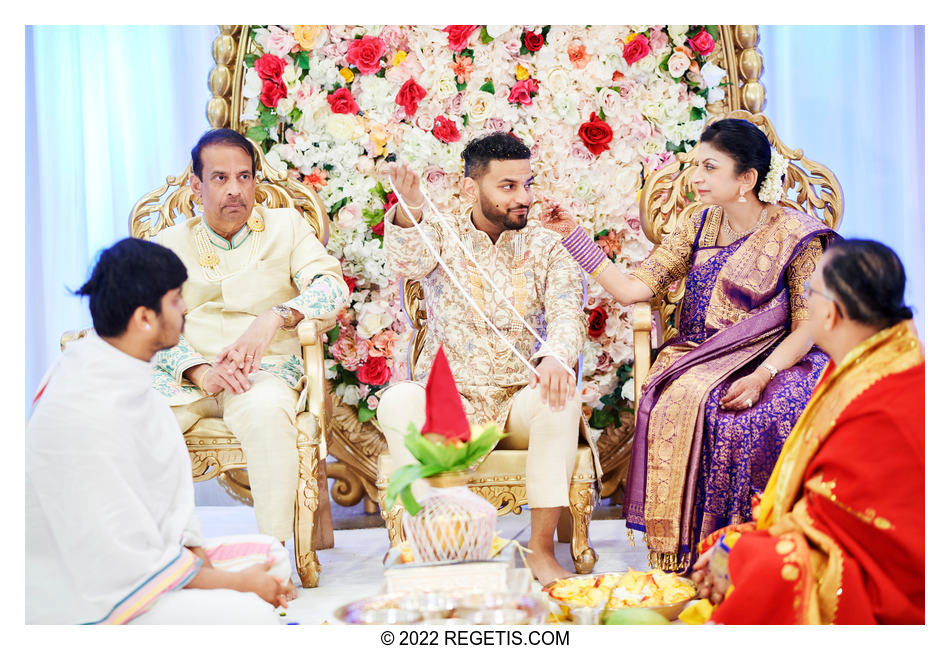 Angela and Nikhil Wedding Celebrations
NIKON D5
Shutter Speed Value : 1/100
Aperture Value : 2.0
ISO : 1600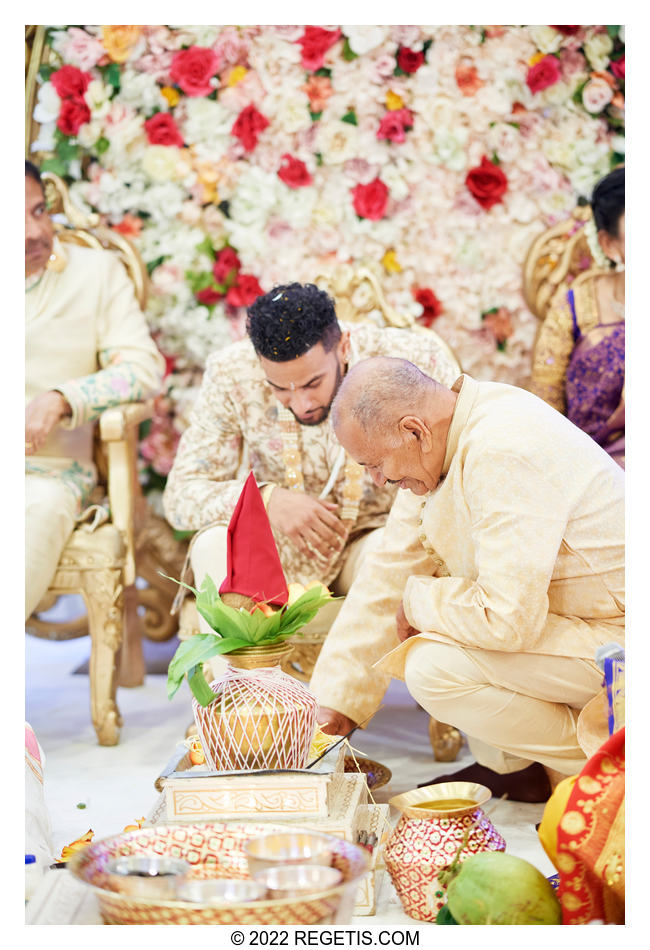 Angela and Nikhil Wedding Celebrations
NIKON D5
Shutter Speed Value : 1/80
Aperture Value : 2.0
ISO : 1600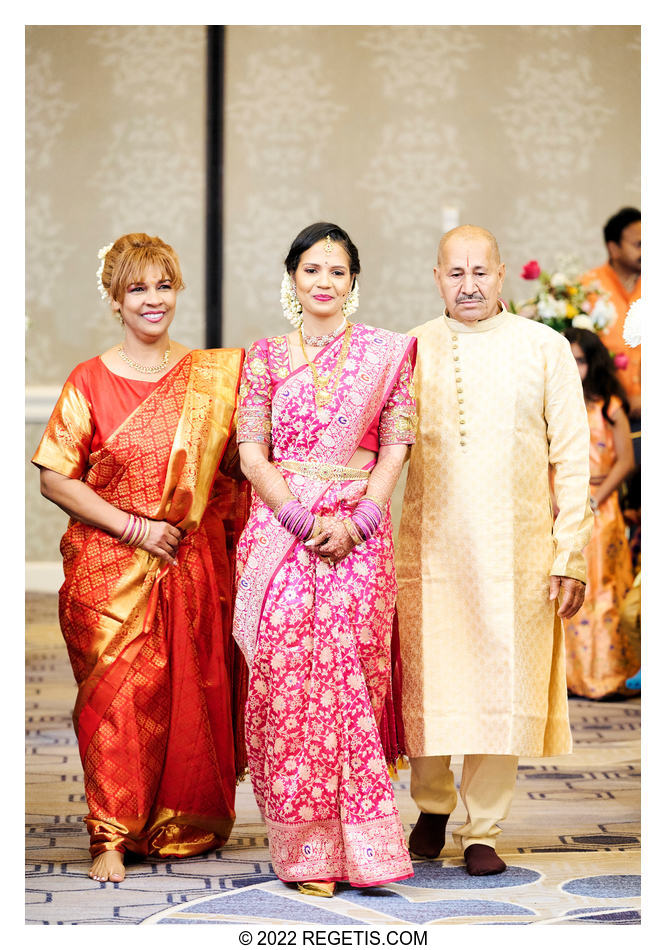 Angela and Nikhil Wedding Celebrations
NIKON Z 6_2
Shutter Speed Value : 1/100
Aperture Value : 3.2
ISO : 3200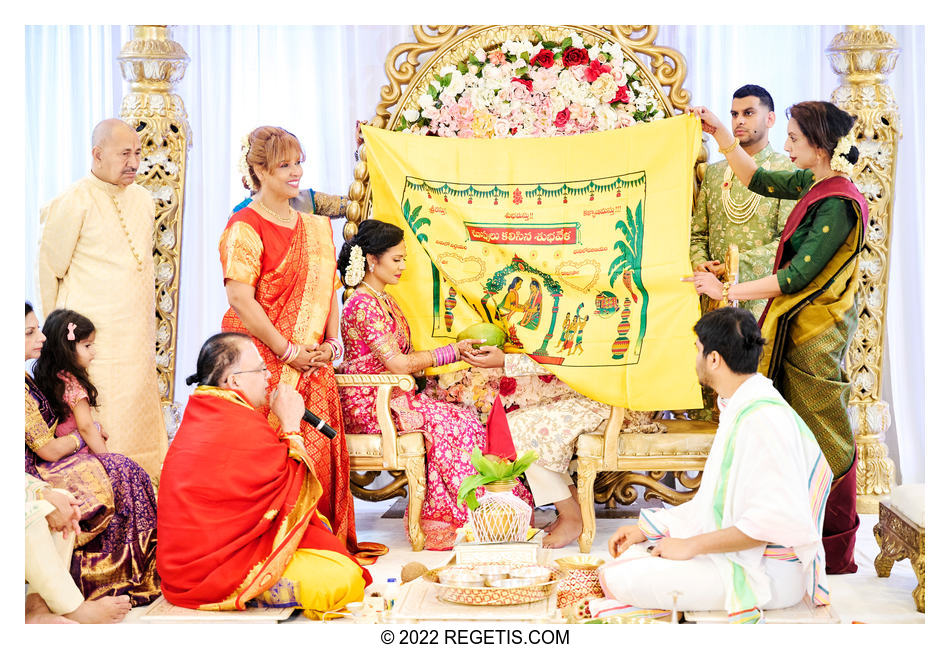 Angela and Nikhil Wedding Celebrations
NIKON Z 6_2
Shutter Speed Value : 1/160
Aperture Value : 3.2
ISO : 3200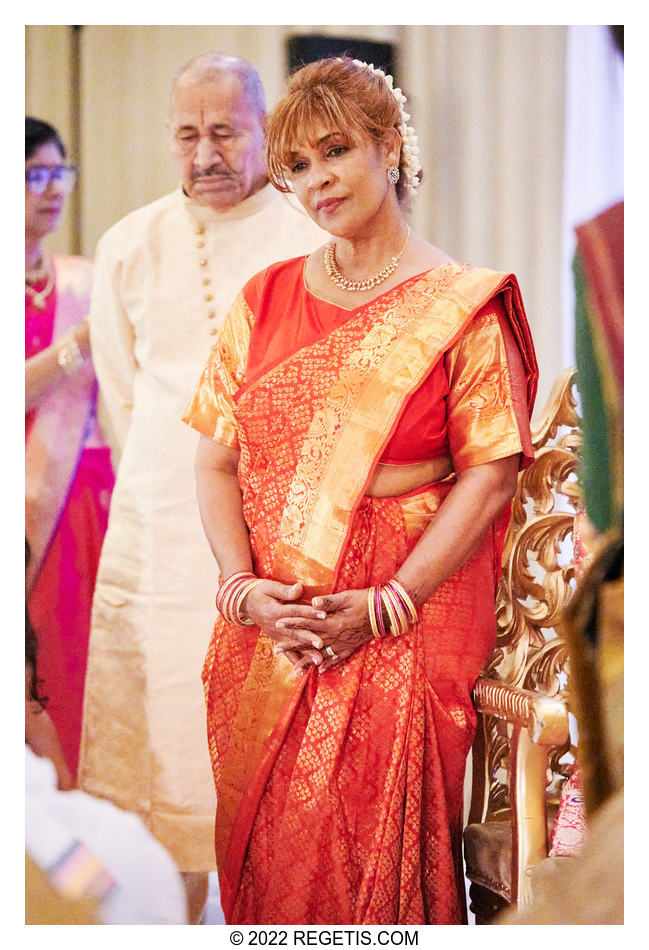 Angela and Nikhil Wedding Celebrations
NIKON Z 6
Shutter Speed Value : 1/2500
Aperture Value : 3.2
ISO : 64508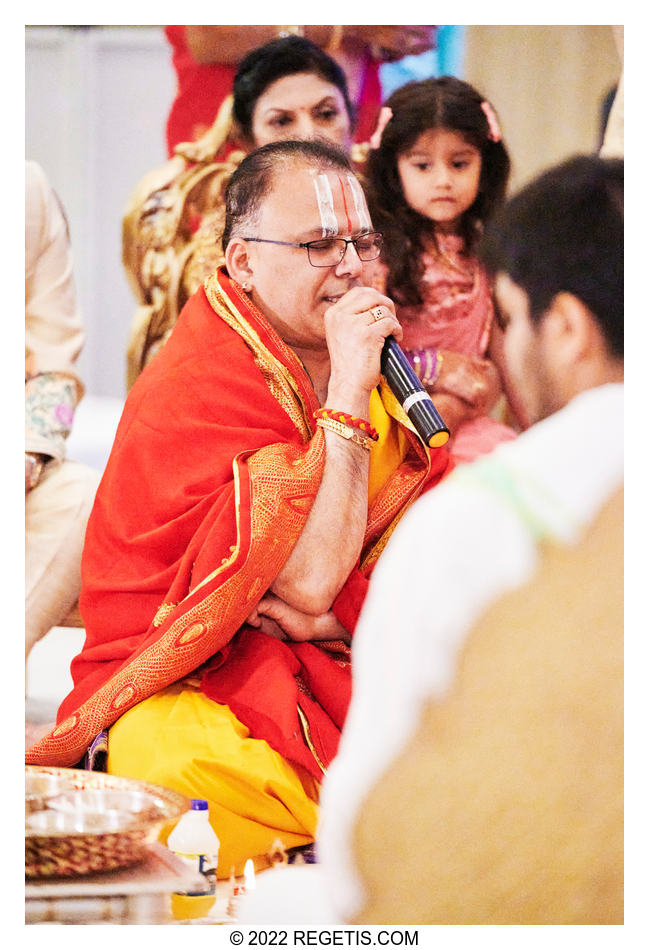 Angela and Nikhil Wedding Celebrations
NIKON Z 6
Shutter Speed Value : 1/2500
Aperture Value : 3.2
ISO : 64508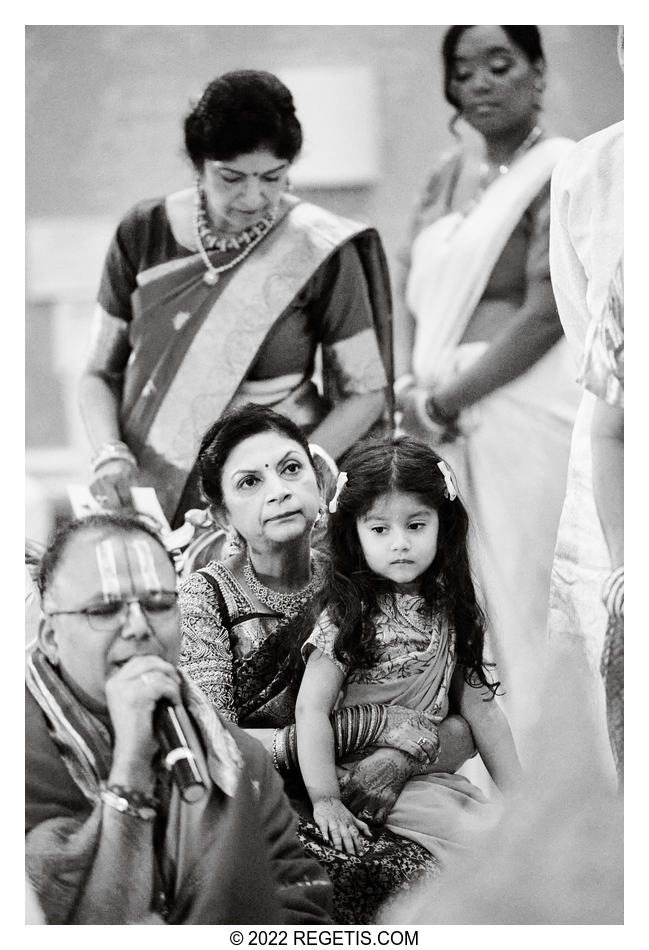 Angela and Nikhil Wedding Celebrations
NIKON Z 6
Shutter Speed Value : 1/2000
Aperture Value : 3.2
ISO : 64508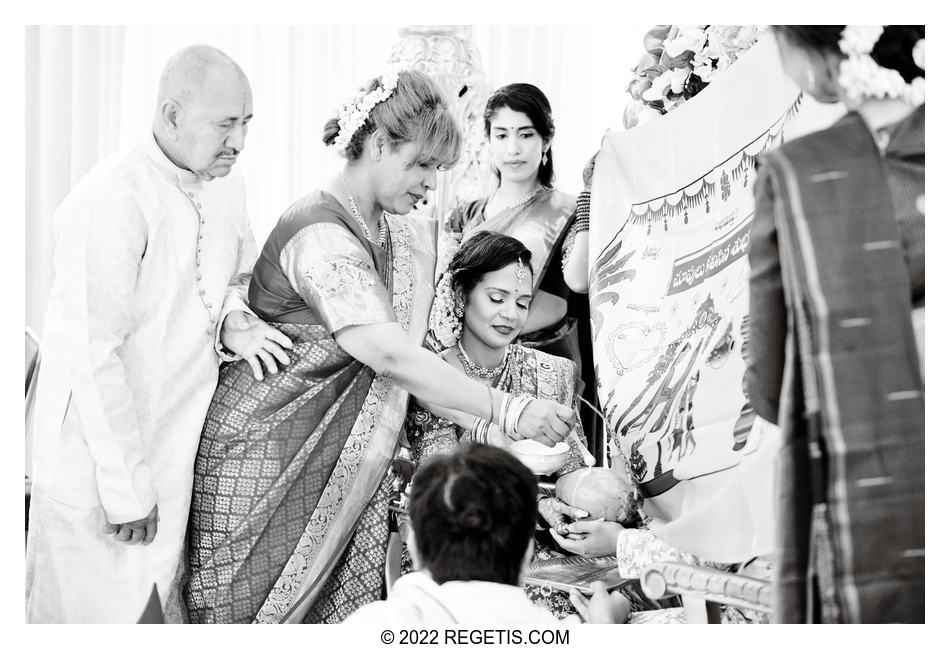 Angela and Nikhil Wedding Celebrations
NIKON Z 6_2
Shutter Speed Value : 1/160
Aperture Value : 3.2
ISO : 3200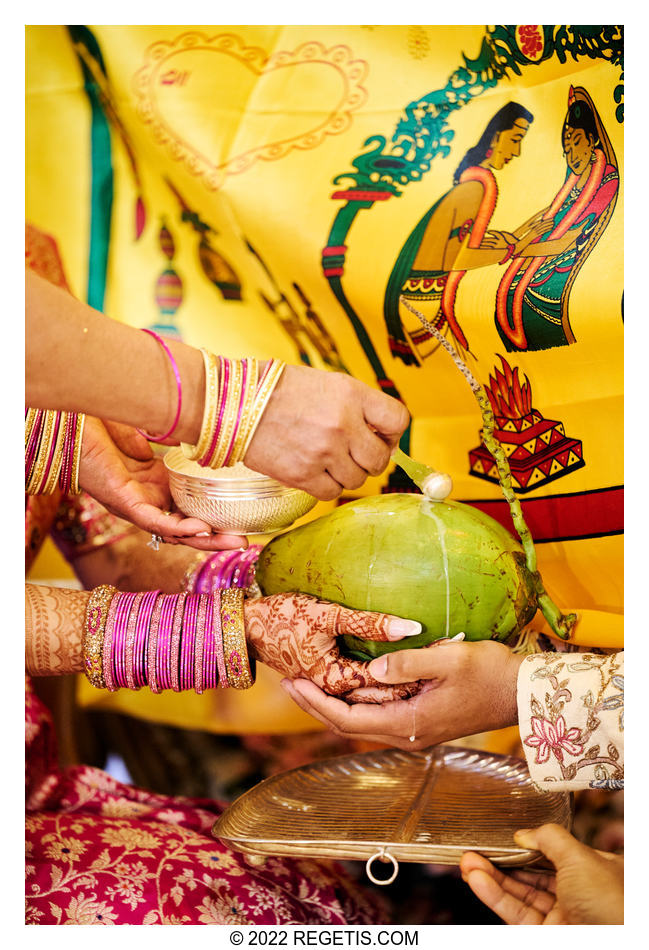 Angela and Nikhil Wedding Celebrations
NIKON Z 6_2
Shutter Speed Value : 1/160
Aperture Value : 3.2
ISO : 3200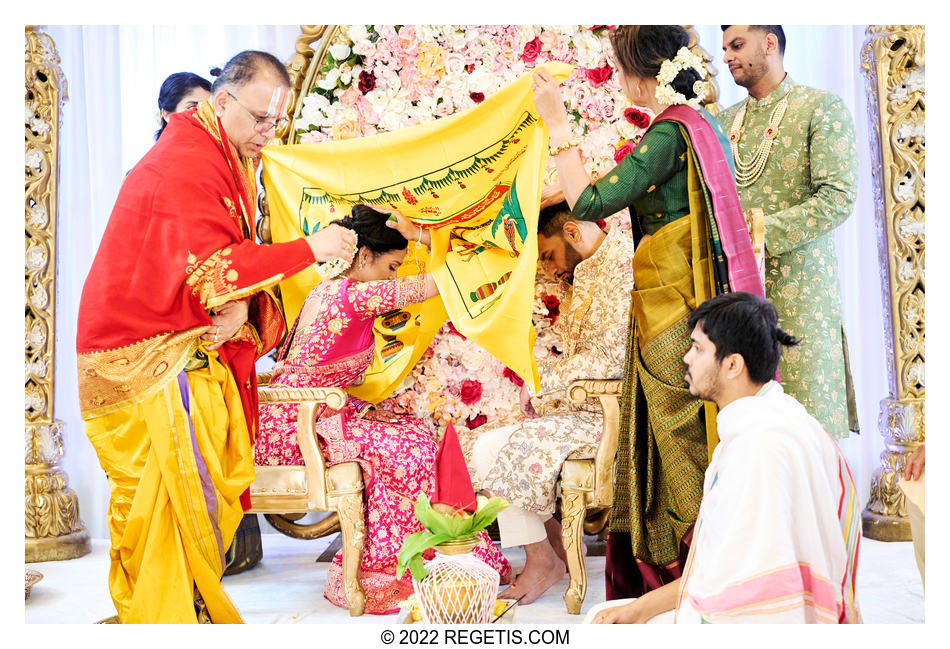 Angela and Nikhil Wedding Celebrations
NIKON Z 6_2
Shutter Speed Value : 1/160
Aperture Value : 3.2
ISO : 3200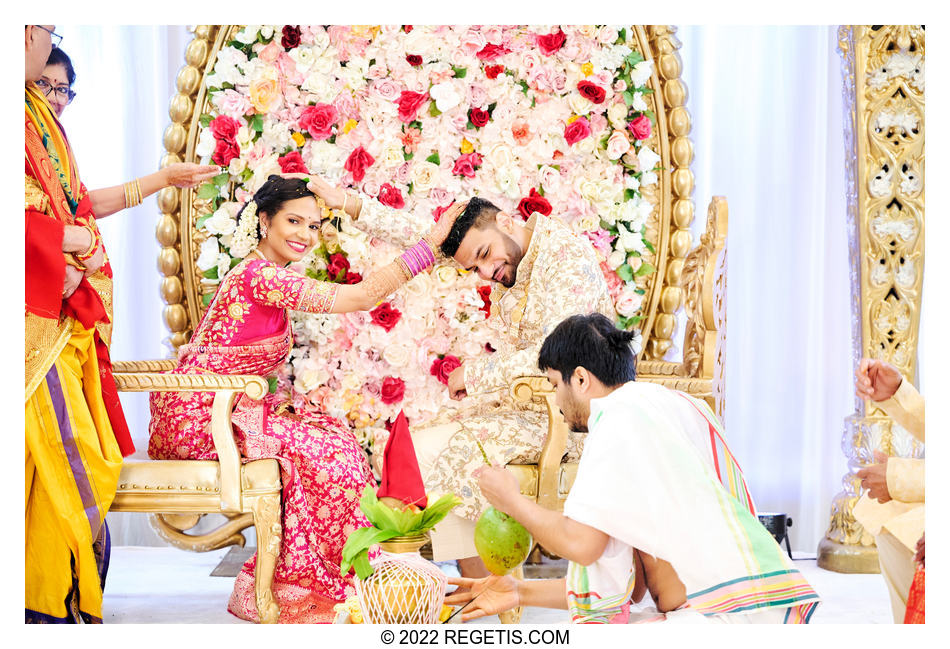 Angela and Nikhil Wedding Celebrations
NIKON Z 6_2
Shutter Speed Value : 1/160
Aperture Value : 3.2
ISO : 3200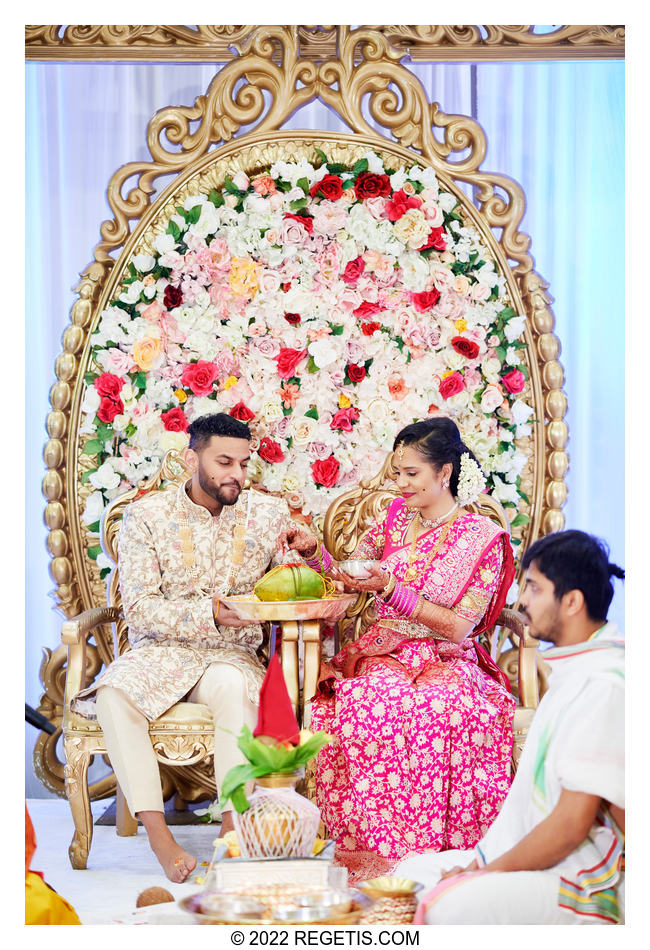 Angela and Nikhil Wedding Celebrations
NIKON D5
Shutter Speed Value : 1/160
Aperture Value : 2.0
ISO : 1600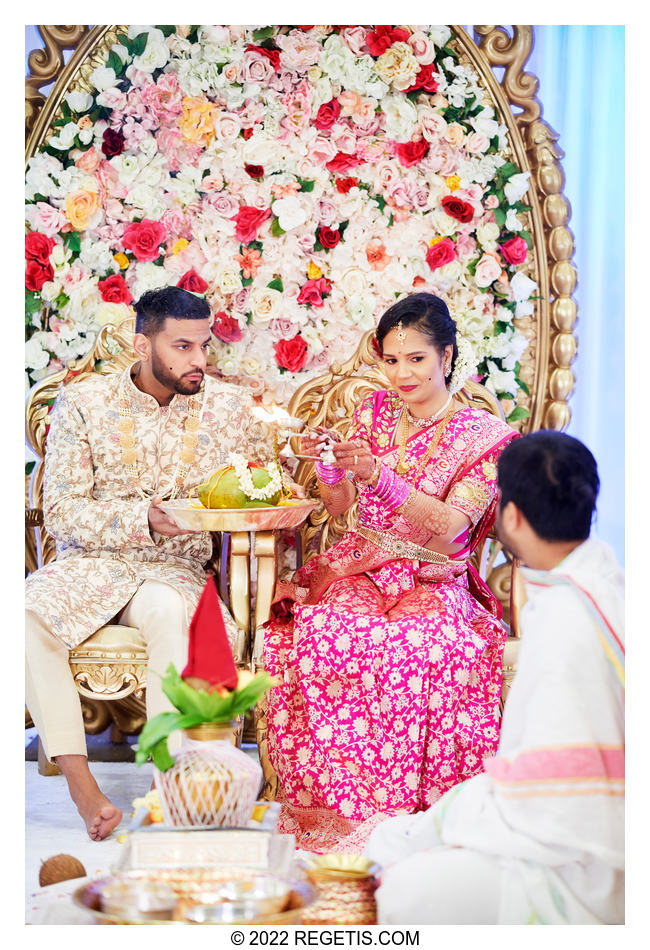 Angela and Nikhil Wedding Celebrations
NIKON D5
Shutter Speed Value : 1/160
Aperture Value : 2.0
ISO : 1600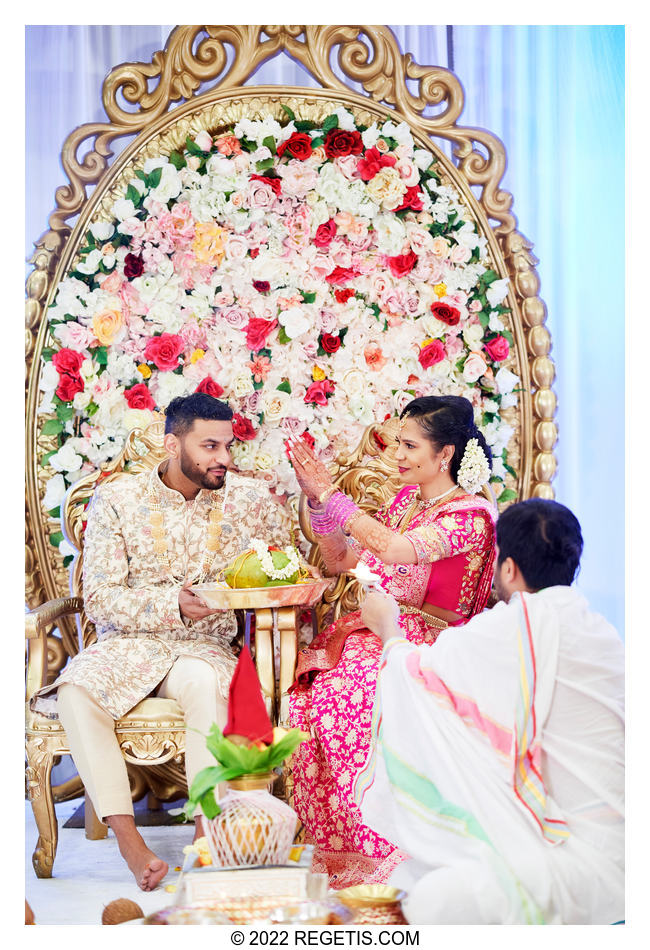 Angela and Nikhil Wedding Celebrations
NIKON D5
Shutter Speed Value : 1/160
Aperture Value : 2.0
ISO : 1600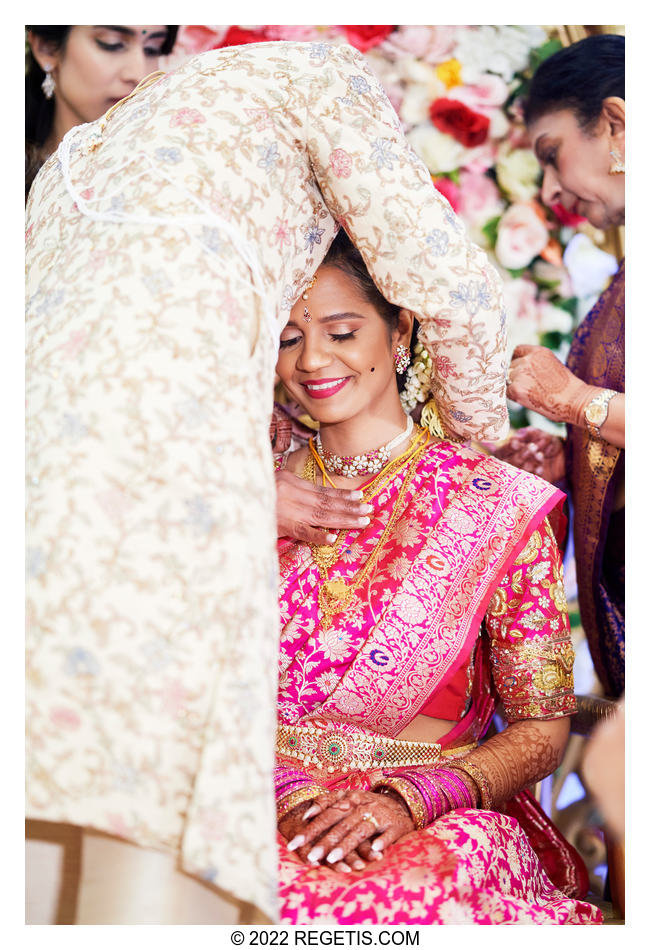 Angela and Nikhil Wedding Celebrations
NIKON D5
Shutter Speed Value : 1/160
Aperture Value : 2.0
ISO : 1600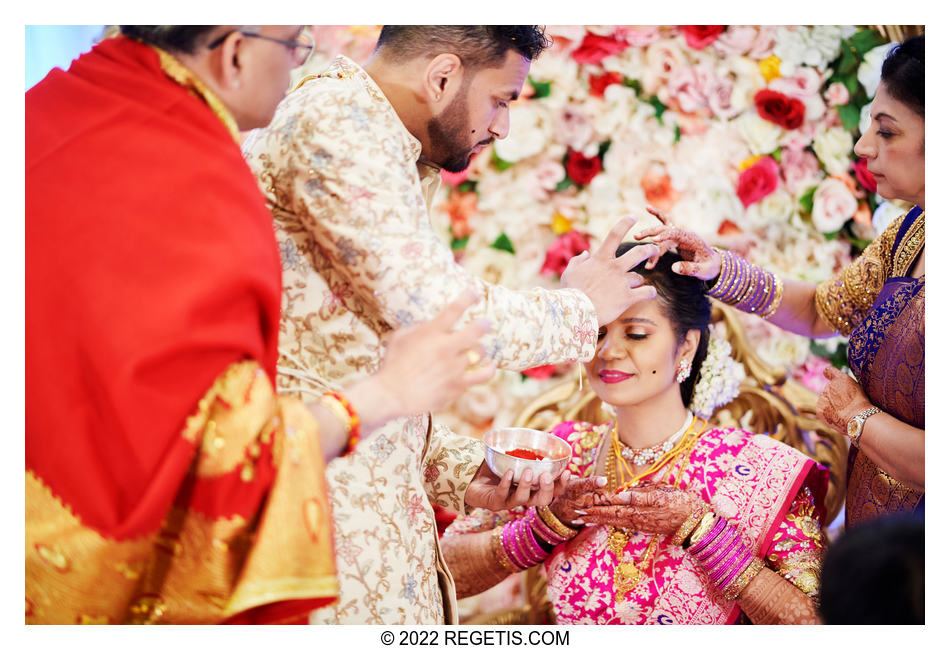 Angela and Nikhil Wedding Celebrations
NIKON D5
Shutter Speed Value : 1/160
Aperture Value : 1.4
ISO : 1600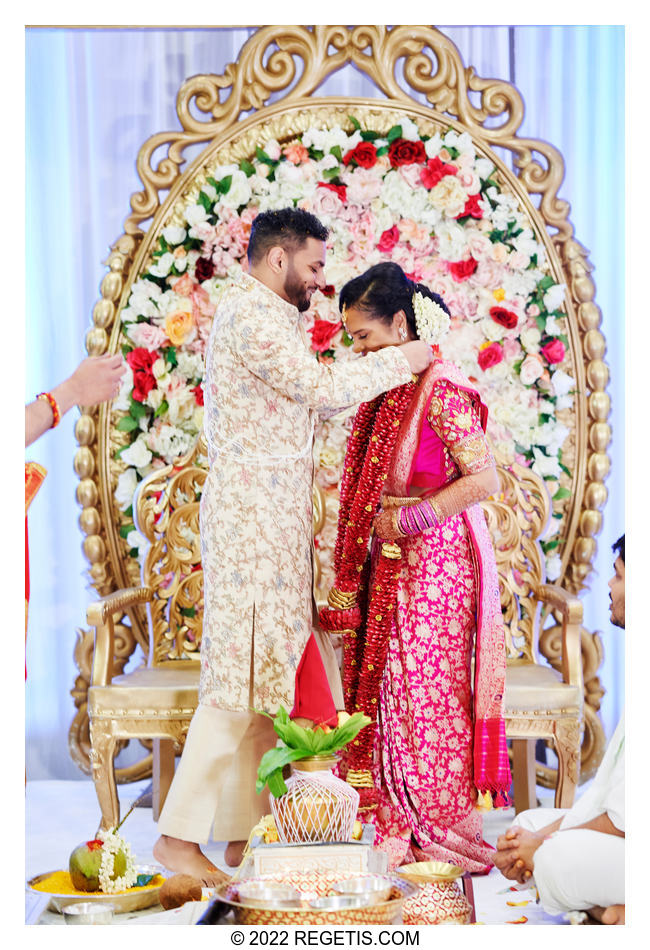 Angela and Nikhil Wedding Celebrations
NIKON D5
Shutter Speed Value : 1/100
Aperture Value : 2.5
ISO : 1600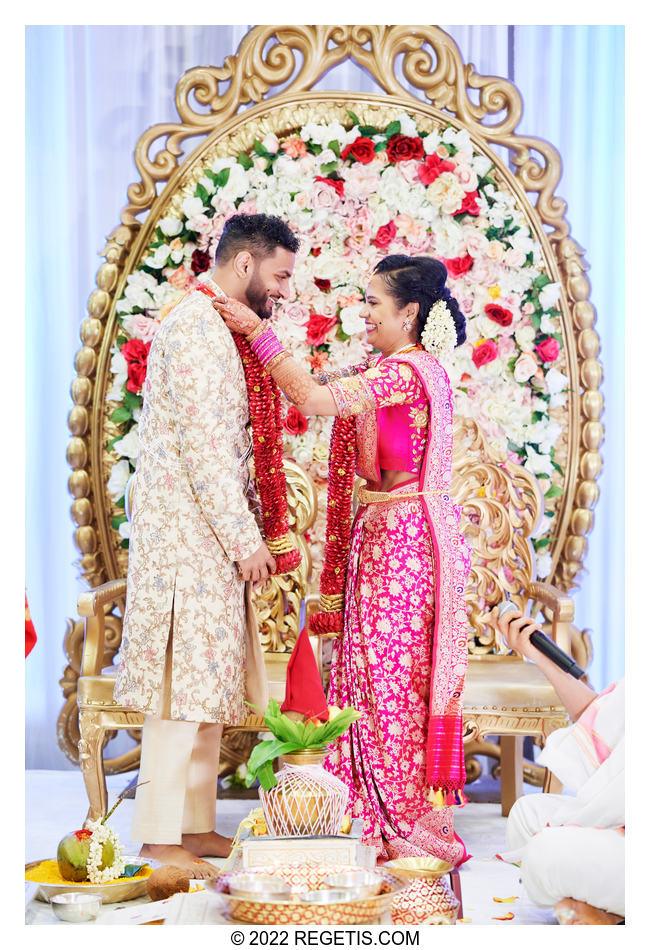 Angela and Nikhil Wedding Celebrations
NIKON D5
Shutter Speed Value : 1/100
Aperture Value : 2.5
ISO : 1600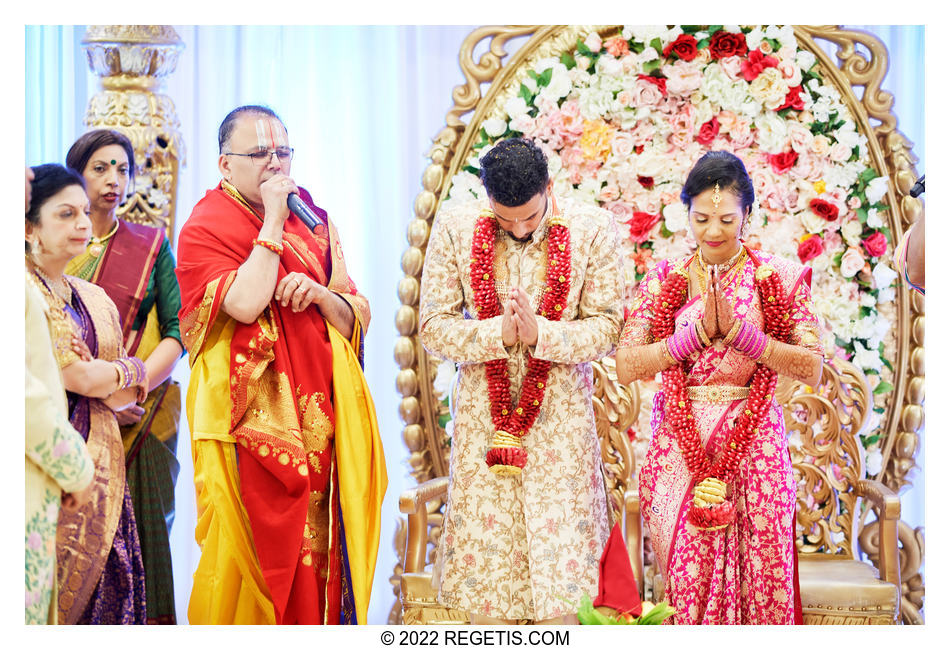 Angela and Nikhil Wedding Celebrations
NIKON D5
Shutter Speed Value : 1/100
Aperture Value : 2.0
ISO : 1600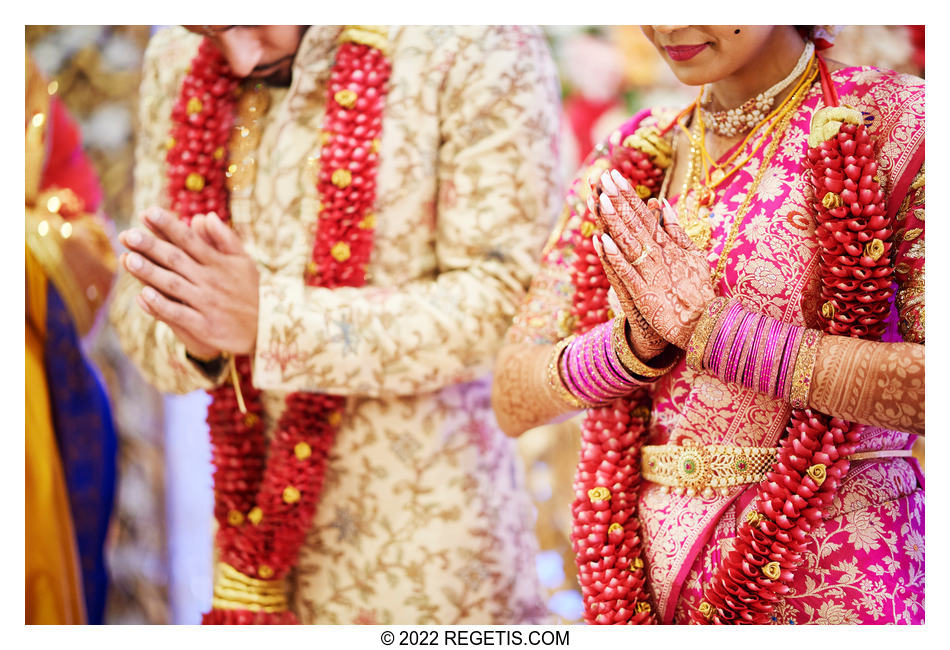 Angela and Nikhil Wedding Celebrations
NIKON D5
Shutter Speed Value : 1/125
Aperture Value : 1.4
ISO : 1600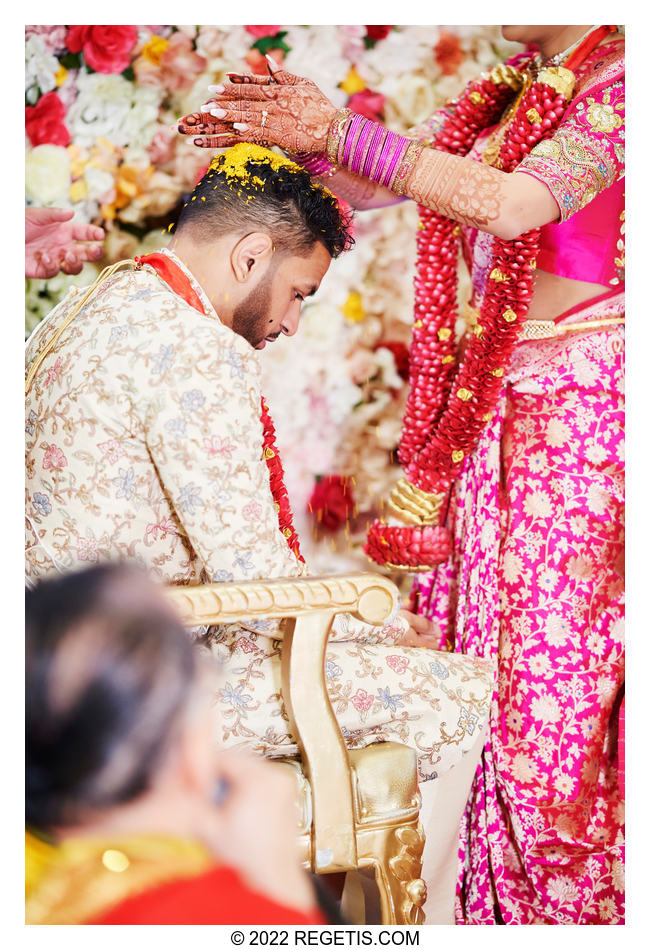 Angela and Nikhil Wedding Celebrations
NIKON D5
Shutter Speed Value : 1/160
Aperture Value : 2.0
ISO : 1600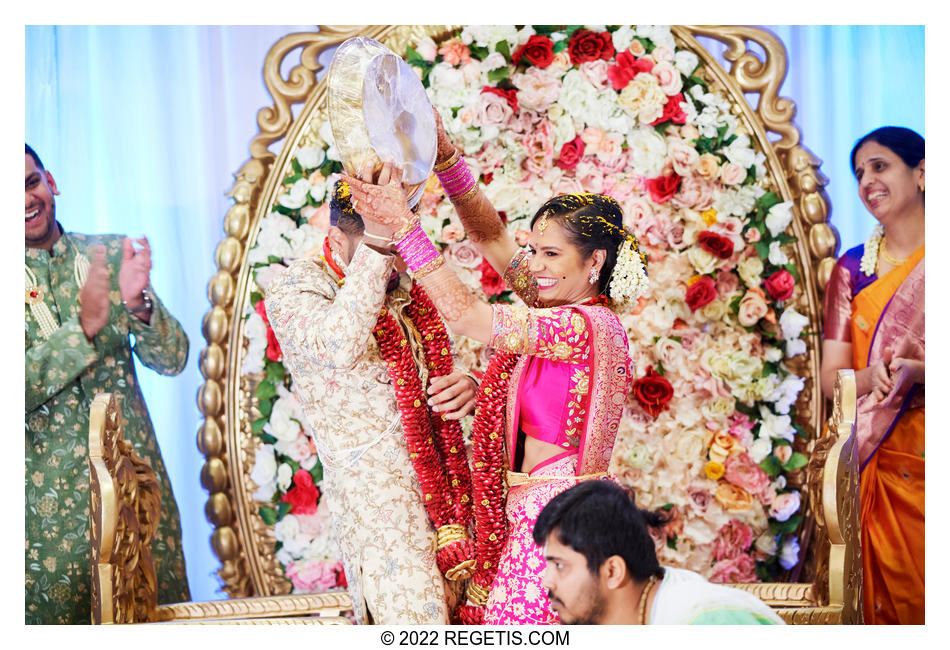 Angela and Nikhil Wedding Celebrations
NIKON D5
Shutter Speed Value : 1/160
Aperture Value : 2.0
ISO : 1600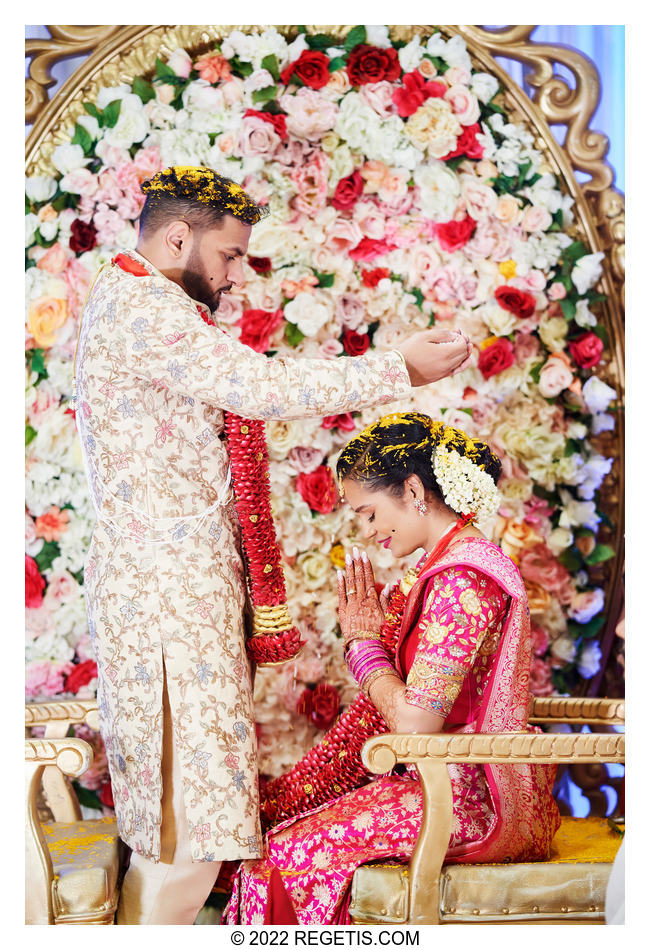 Angela and Nikhil Wedding Celebrations
NIKON D5
Shutter Speed Value : 1/160
Aperture Value : 2.0
ISO : 1600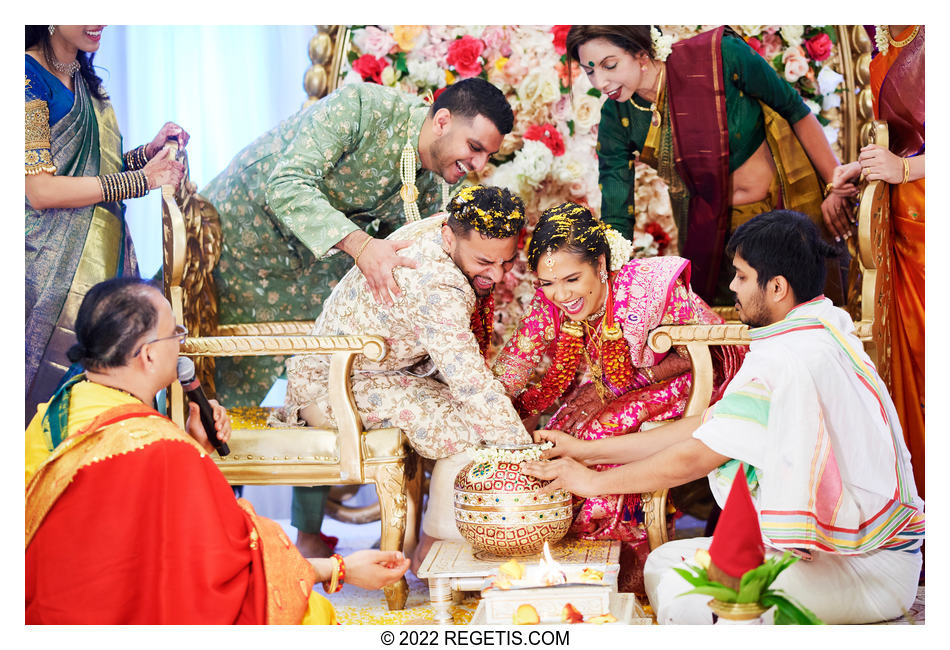 Angela and Nikhil Wedding Celebrations
NIKON D5
Shutter Speed Value : 1/160
Aperture Value : 2.0
ISO : 1600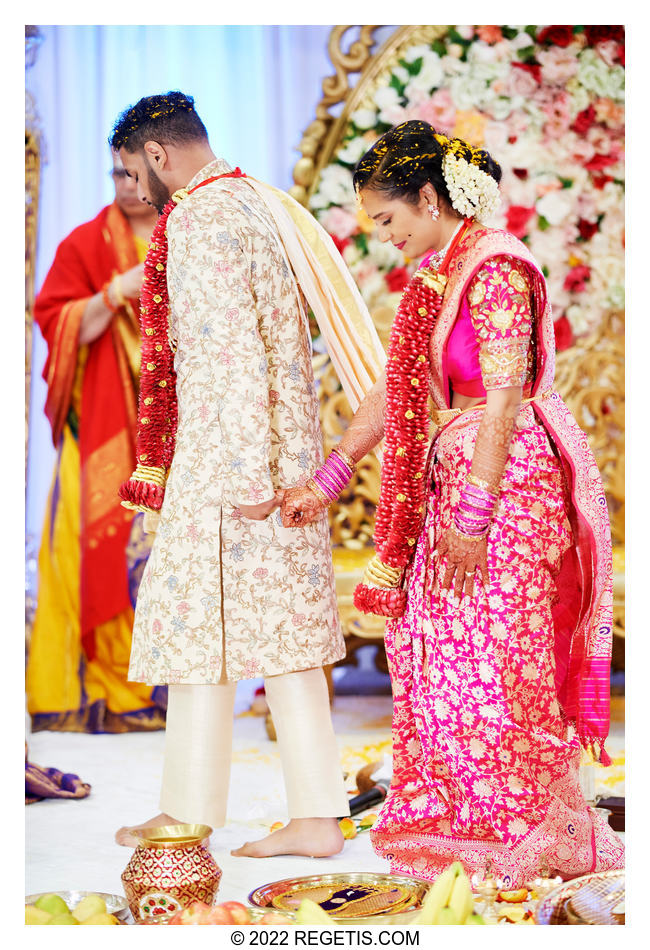 Angela and Nikhil Wedding Celebrations
NIKON D5
Shutter Speed Value : 1/160
Aperture Value : 2.0
ISO : 1600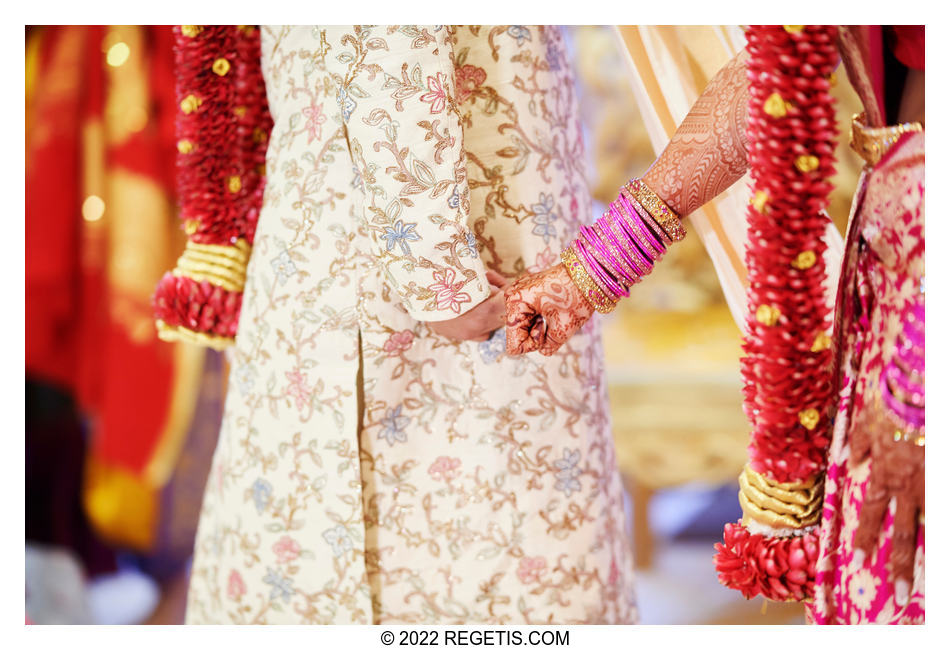 Angela and Nikhil Wedding Celebrations
NIKON D5
Shutter Speed Value : 1/125
Aperture Value : 2.0
ISO : 1600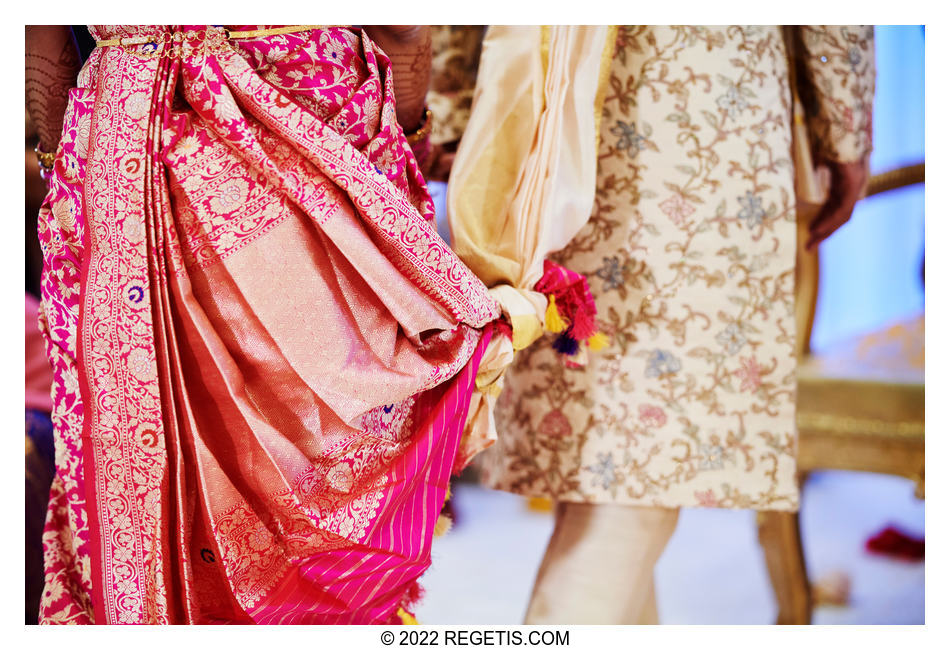 Angela and Nikhil Wedding Celebrations
NIKON D5
Shutter Speed Value : 1/200
Aperture Value : 2.0
ISO : 1600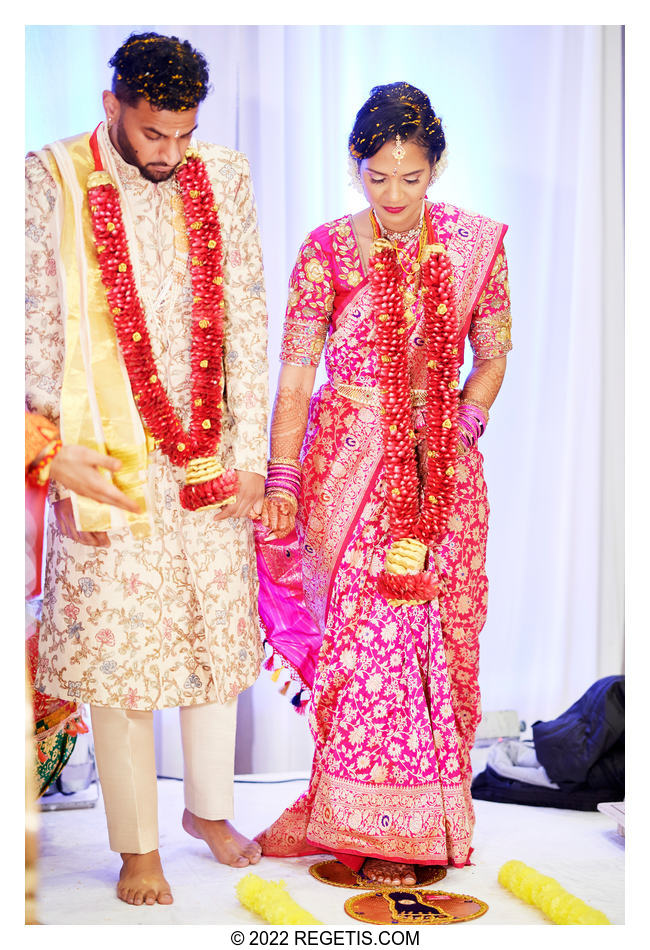 Angela and Nikhil Wedding Celebrations
NIKON D5
Shutter Speed Value : 1/125
Aperture Value : 2.0
ISO : 1600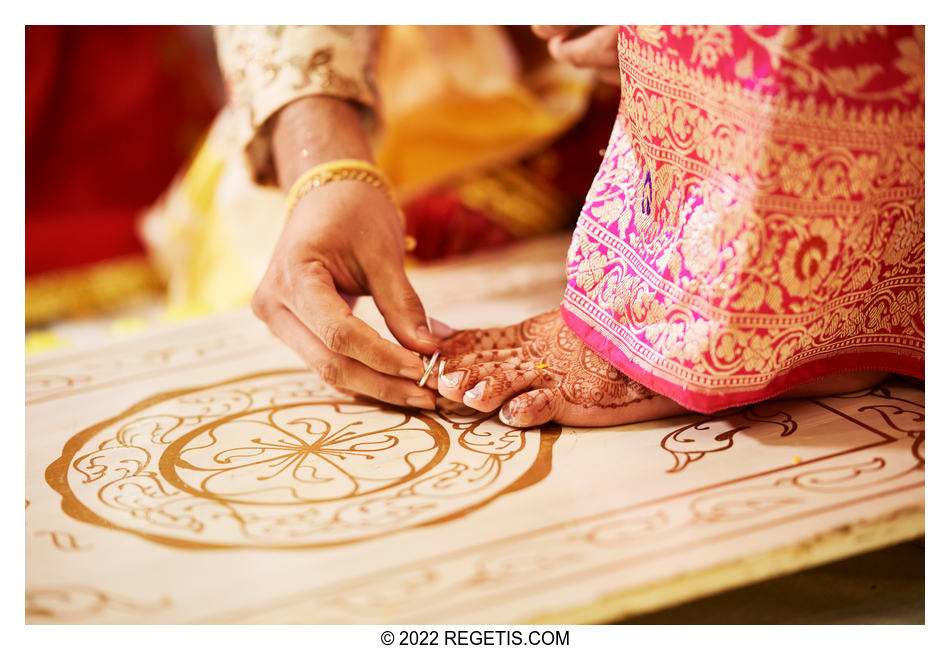 Angela and Nikhil Wedding Celebrations
NIKON D5
Shutter Speed Value : 1/250
Aperture Value : 2.0
ISO : 1600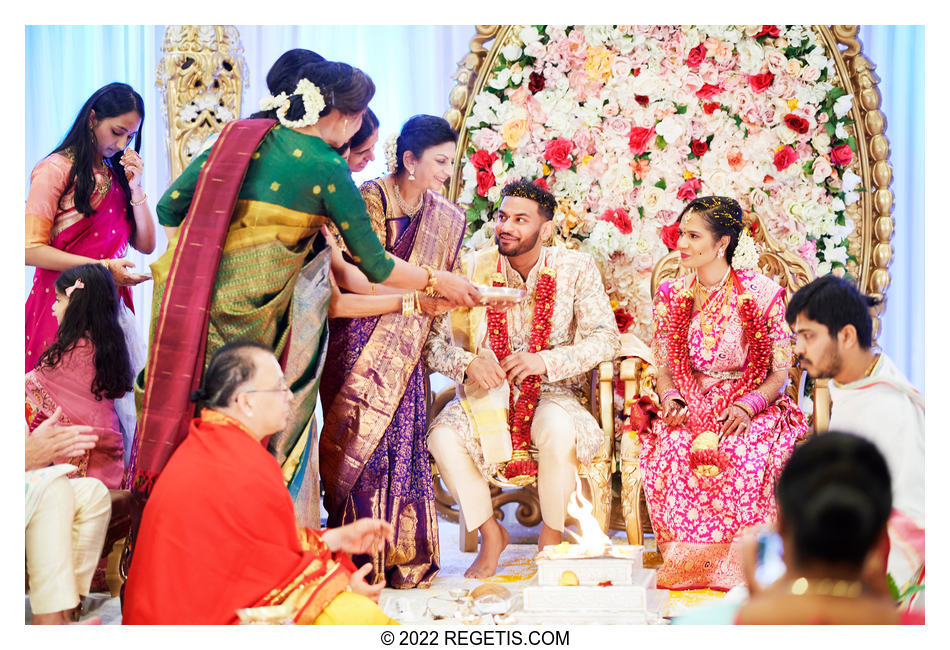 Angela and Nikhil Wedding Celebrations
NIKON D5
Shutter Speed Value : 1/125
Aperture Value : 2.0
ISO : 1600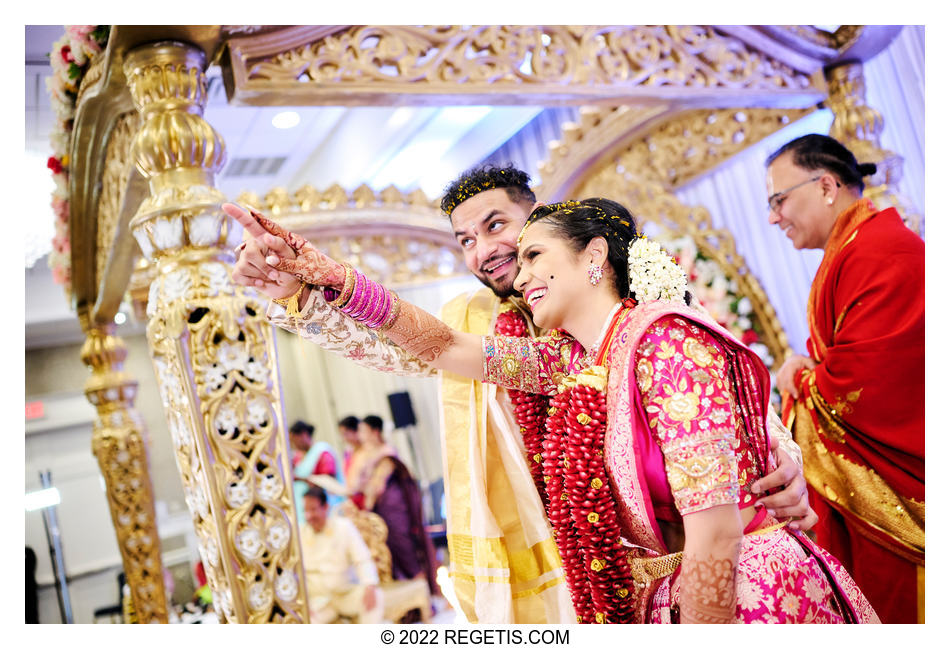 Angela and Nikhil Wedding Celebrations
NIKON Z 6_2
Shutter Speed Value : 1/125
Aperture Value : 2.0
ISO : 1600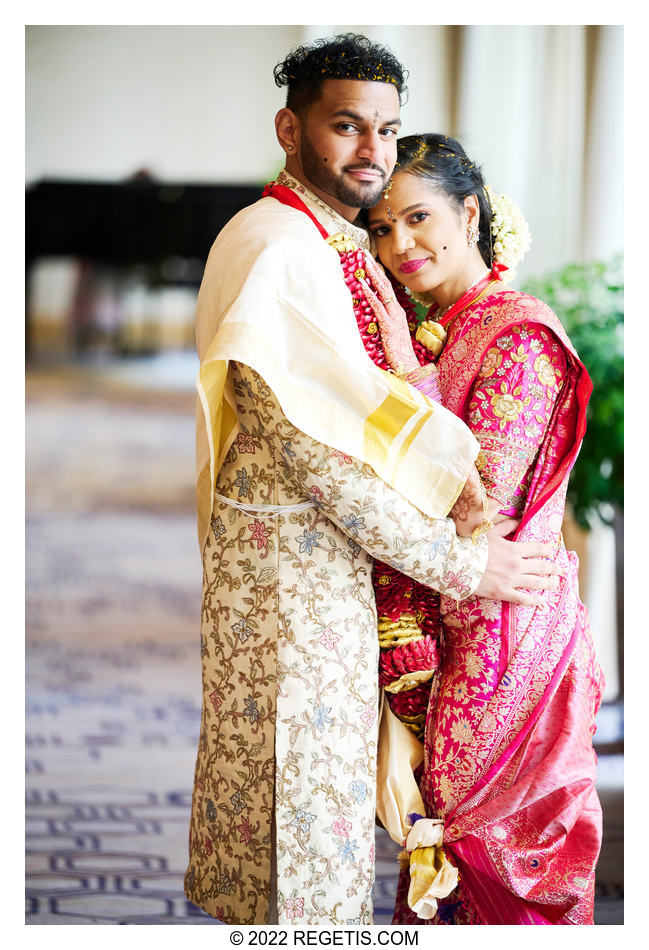 Angela and Nikhil Wedding Celebrations
NIKON Z 6_2
Shutter Speed Value : 1/250
Aperture Value : 2.8
ISO : 1600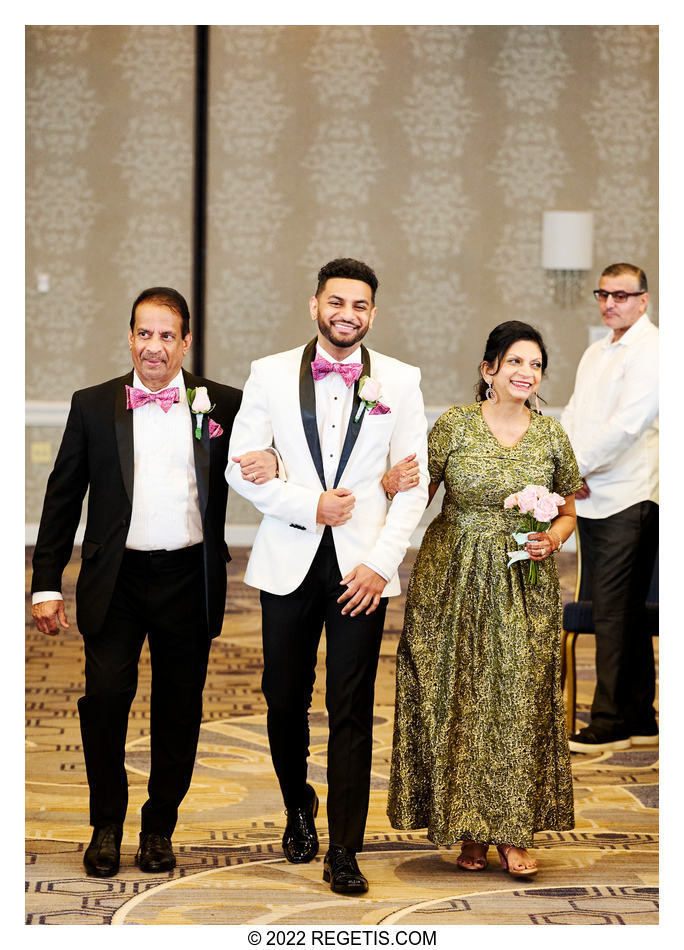 Angela and Nikhil Wedding Celebrations
NIKON Z 6_2
Shutter Speed Value : 1/125
Aperture Value : 3.2
ISO : 4000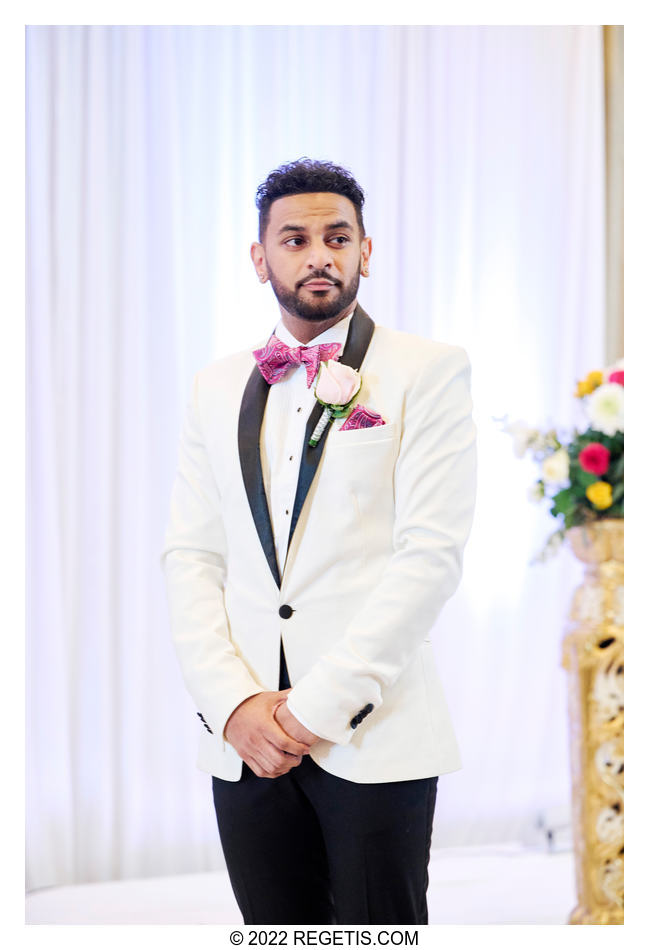 Angela and Nikhil Wedding Celebrations
NIKON Z 6_2
Shutter Speed Value : 1/200
Aperture Value : 3.2
ISO : 4000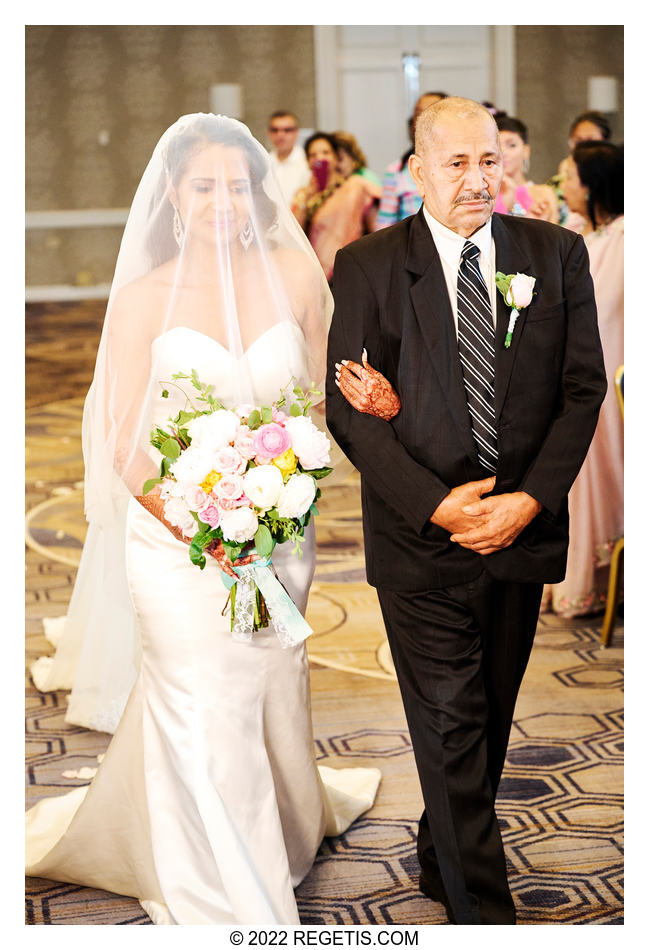 Angela and Nikhil Wedding Celebrations
NIKON Z 6_2
Shutter Speed Value : 1/125
Aperture Value : 3.5
ISO : 4000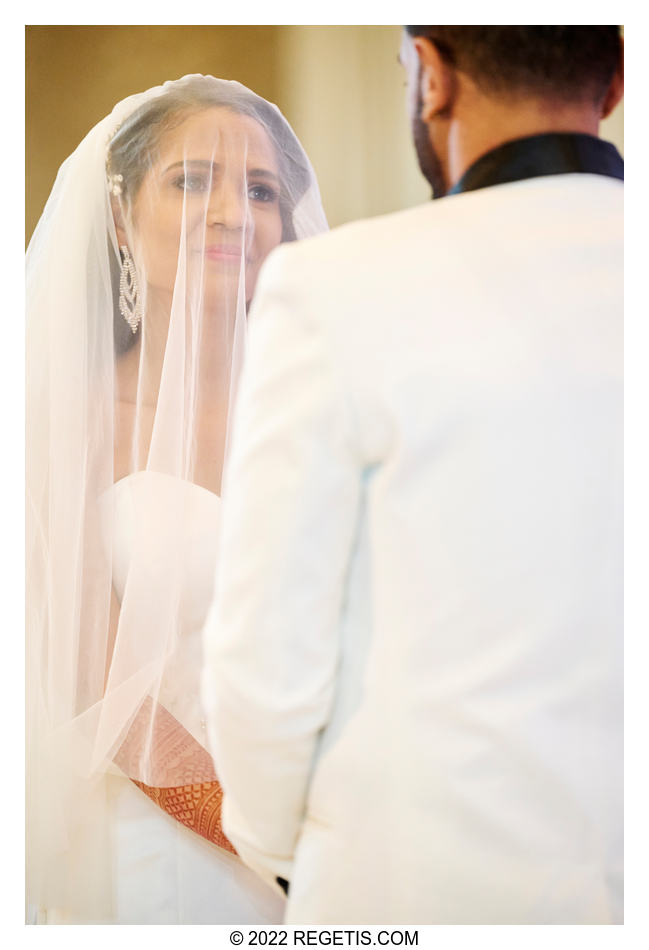 Angela and Nikhil Wedding Celebrations
NIKON Z 6_2
Shutter Speed Value : 1/200
Aperture Value : 3.2
ISO : 4000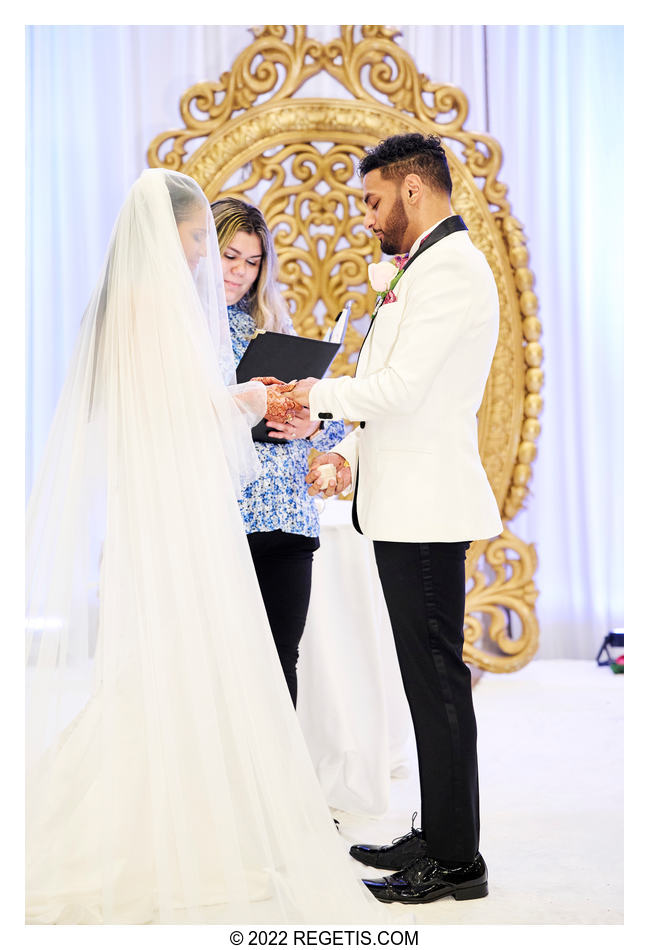 Angela and Nikhil Wedding Celebrations
NIKON Z 6_2
Shutter Speed Value : 1/125
Aperture Value : 3.2
ISO : 3200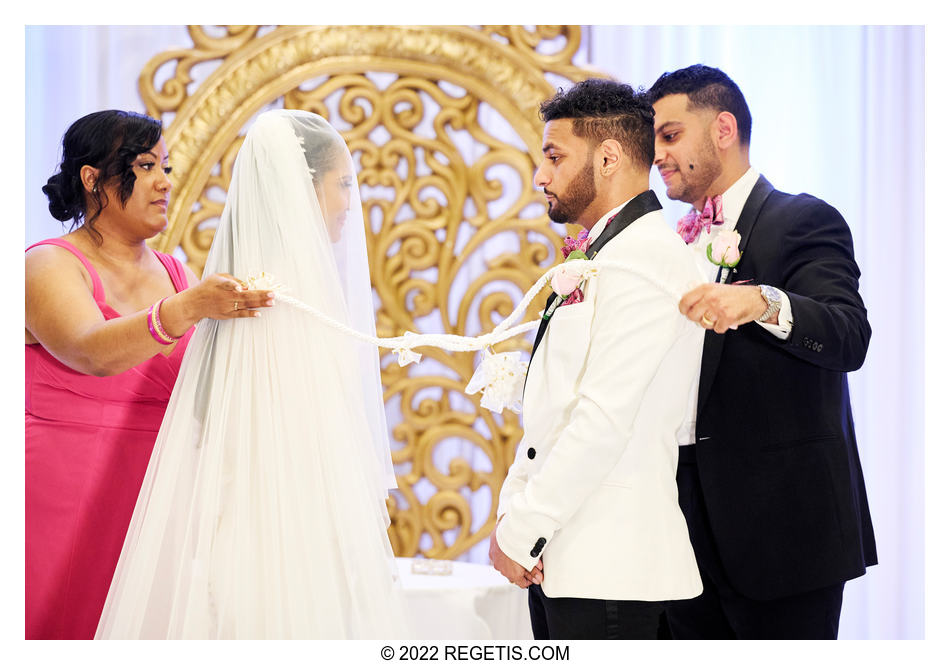 Angela and Nikhil Wedding Celebrations
NIKON Z 6_2
Shutter Speed Value : 1/125
Aperture Value : 3.2
ISO : 3200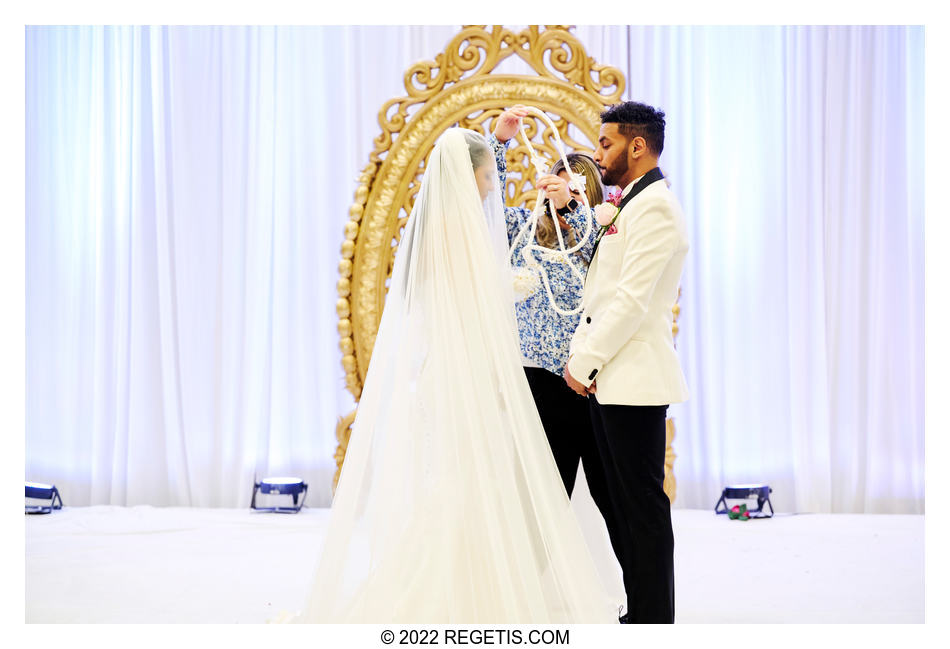 Angela and Nikhil Wedding Celebrations
NIKON Z 6_2
Shutter Speed Value : 1/125
Aperture Value : 3.2
ISO : 3200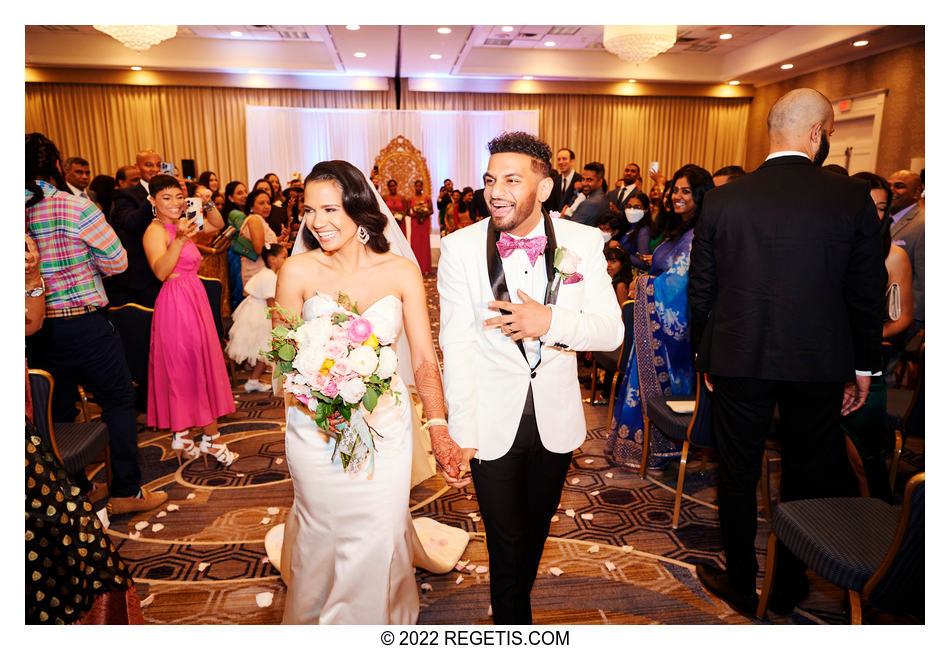 Angela and Nikhil Wedding Celebrations
NIKON D5
Shutter Speed Value : 1/80
Aperture Value : 3.5
ISO : 2500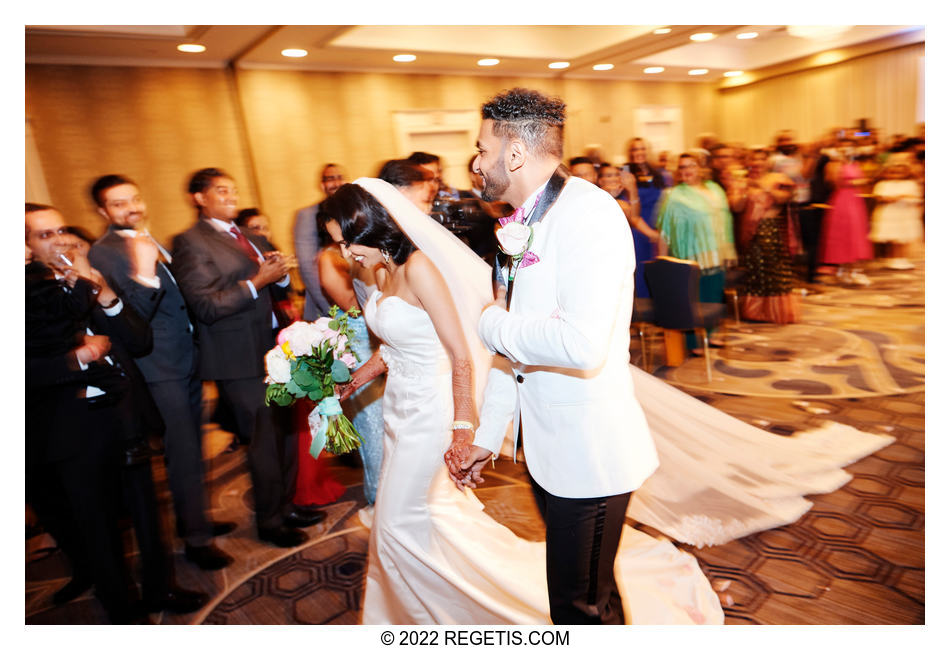 Angela and Nikhil Wedding Celebrations
NIKON D5
Shutter Speed Value : 1/40
Aperture Value : 3.5
ISO : 2500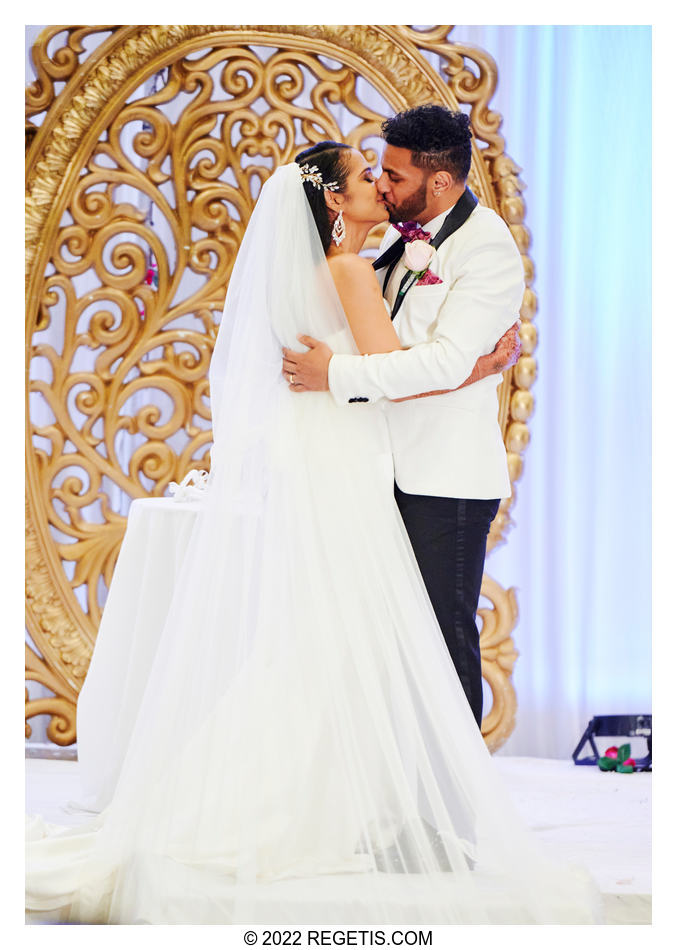 Angela and Nikhil Wedding Celebrations
NIKON Z 6
Shutter Speed Value : 1/200
Aperture Value : 2.8
ISO : 2800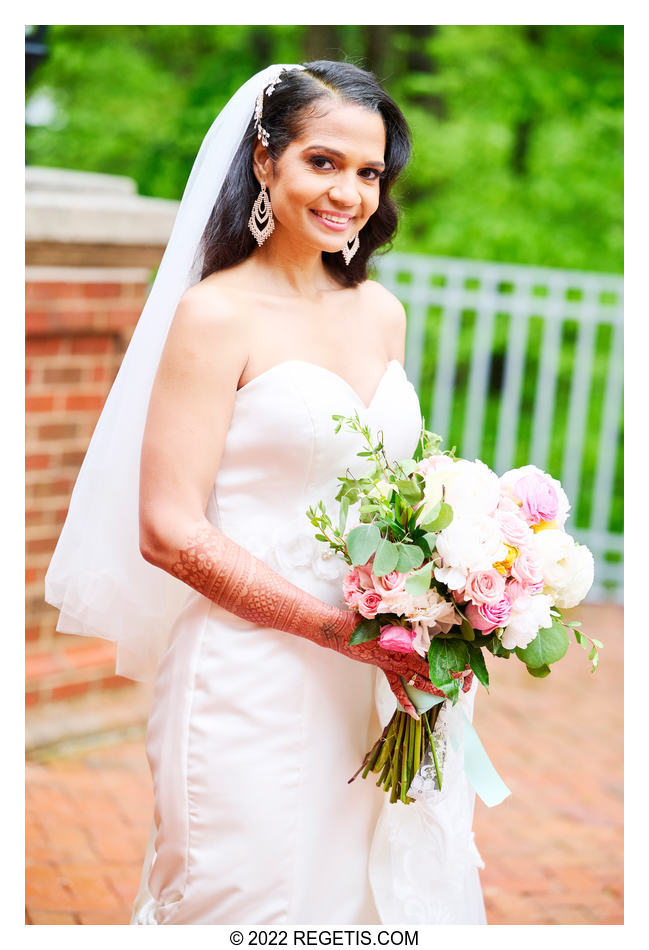 Angela and Nikhil Wedding Celebrations
NIKON Z 6_2
Shutter Speed Value : 1/160
Aperture Value : 3.5
ISO : 640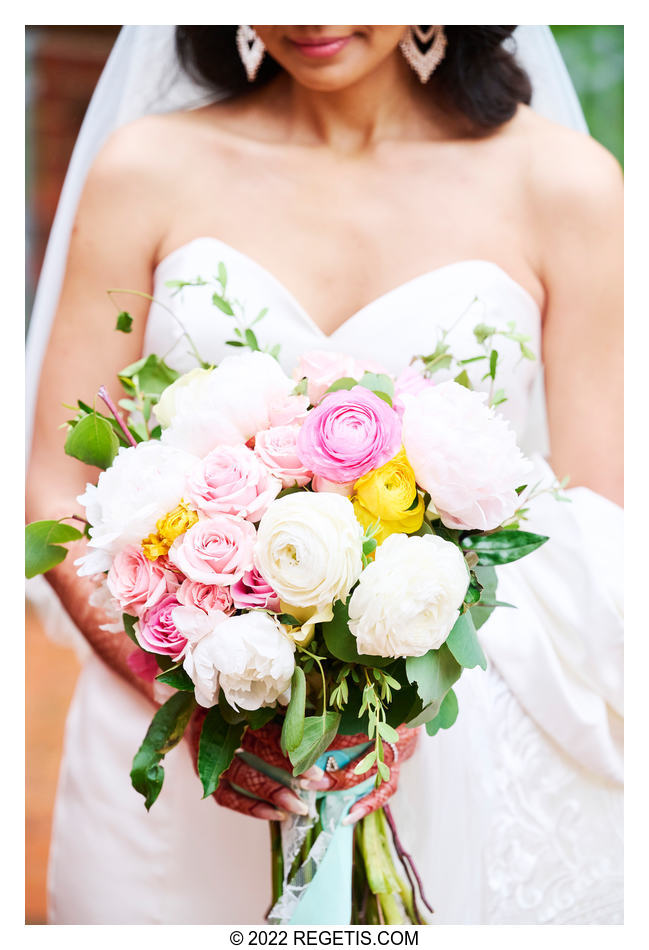 Angela and Nikhil Wedding Celebrations
NIKON Z 6_2
Shutter Speed Value : 1/160
Aperture Value : 4.0
ISO : 640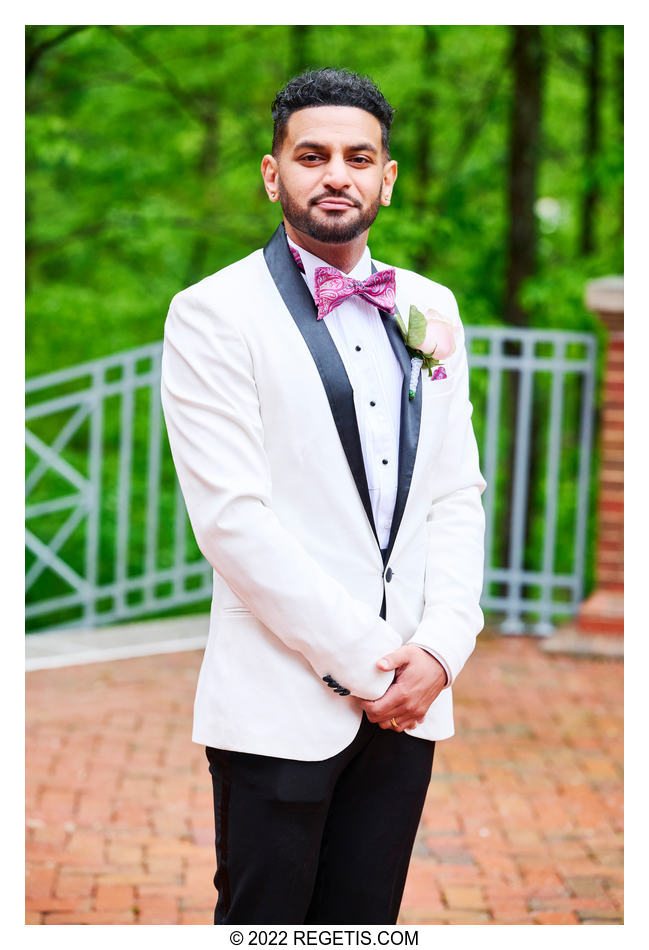 Angela and Nikhil Wedding Celebrations
NIKON Z 6_2
Shutter Speed Value : 1/200
Aperture Value : 4.0
ISO : 640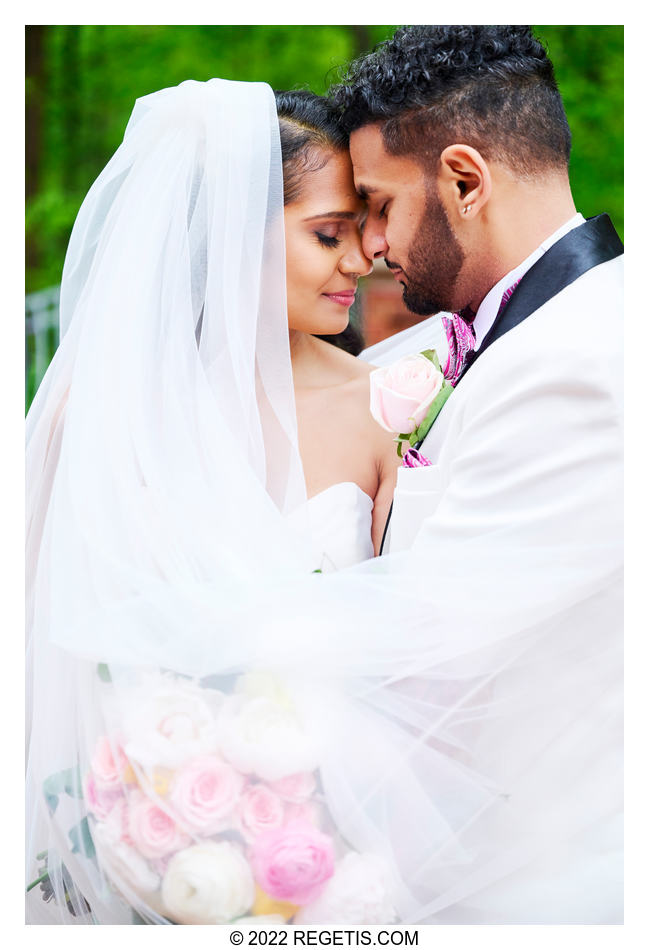 Angela and Nikhil Wedding Celebrations
NIKON Z 6_2
Shutter Speed Value : 1/200
Aperture Value : 3.2
ISO : 640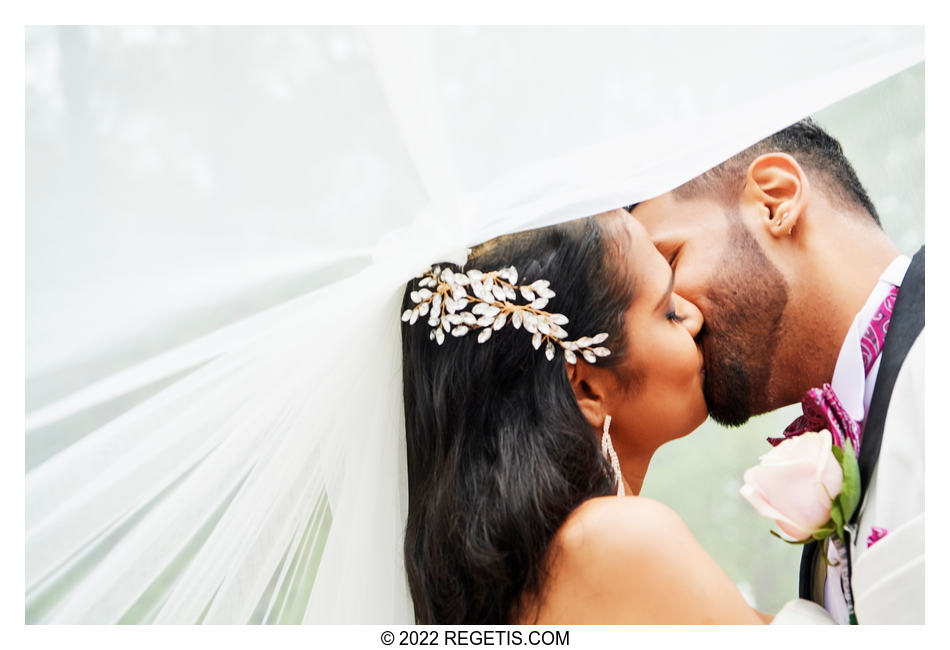 Angela and Nikhil Wedding Celebrations
NIKON D5
Shutter Speed Value : 1/125
Aperture Value : 5.6
ISO : 1600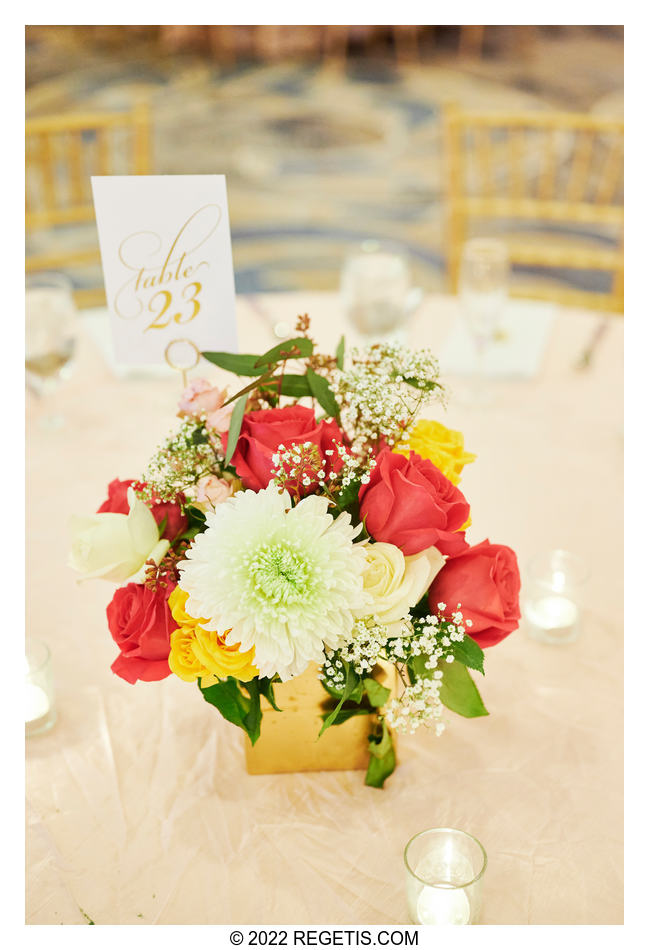 Angela and Nikhil Wedding Celebrations
NIKON Z 6
Shutter Speed Value : 1/60
Aperture Value : 2.5
ISO : 2200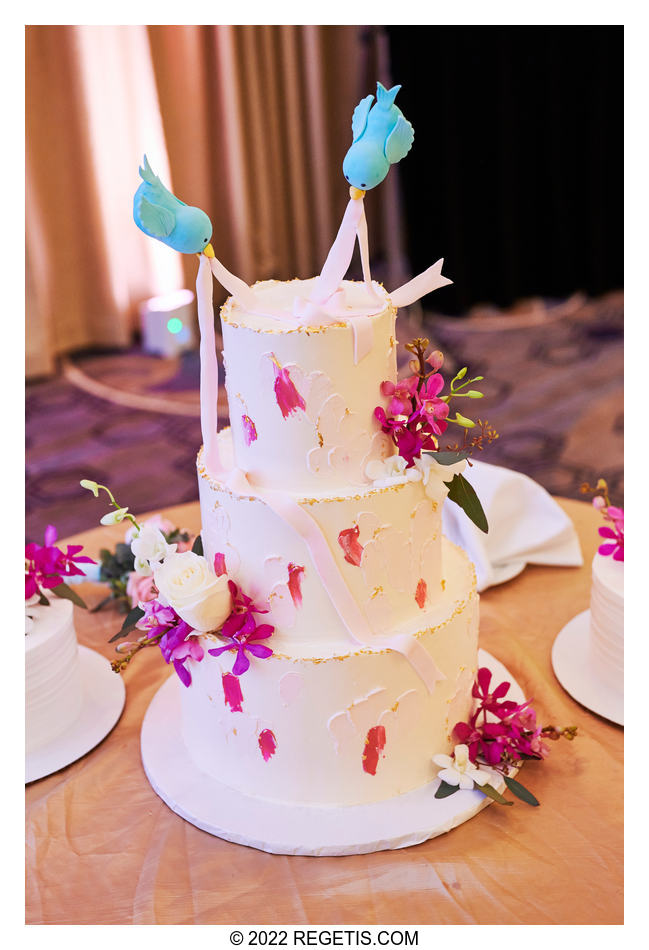 Angela and Nikhil Wedding Celebrations
NIKON Z 6
Shutter Speed Value : 1/60
Aperture Value : 3.2
ISO : 2800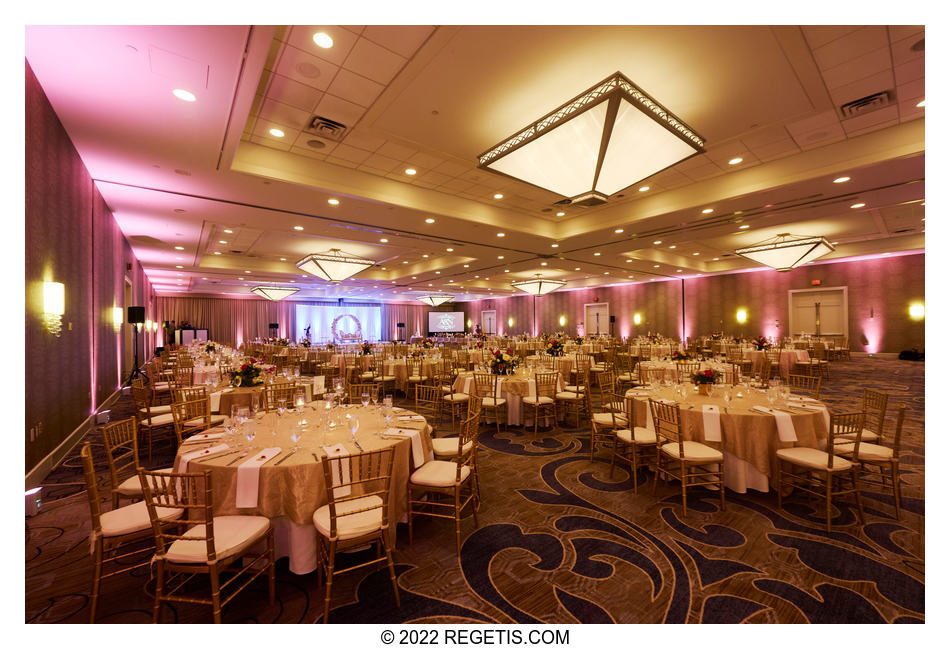 Angela and Nikhil Wedding Celebrations
NIKON Z 6_2
Shutter Speed Value : 1/5
Aperture Value : 8.0
ISO : 640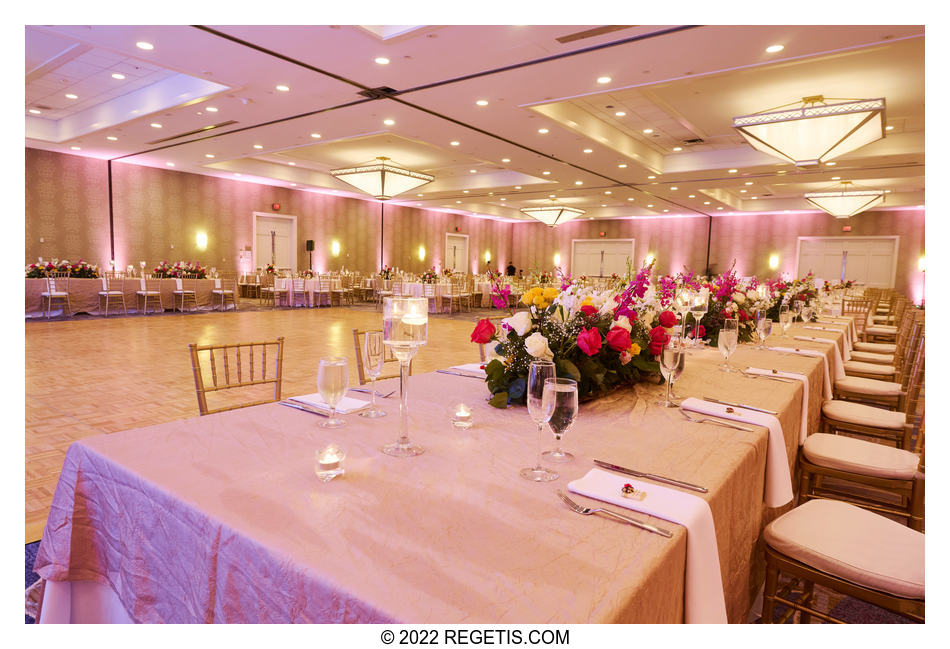 Angela and Nikhil Wedding Celebrations
NIKON Z 6_2
Shutter Speed Value : 0.4
Aperture Value : 8.0
ISO : 640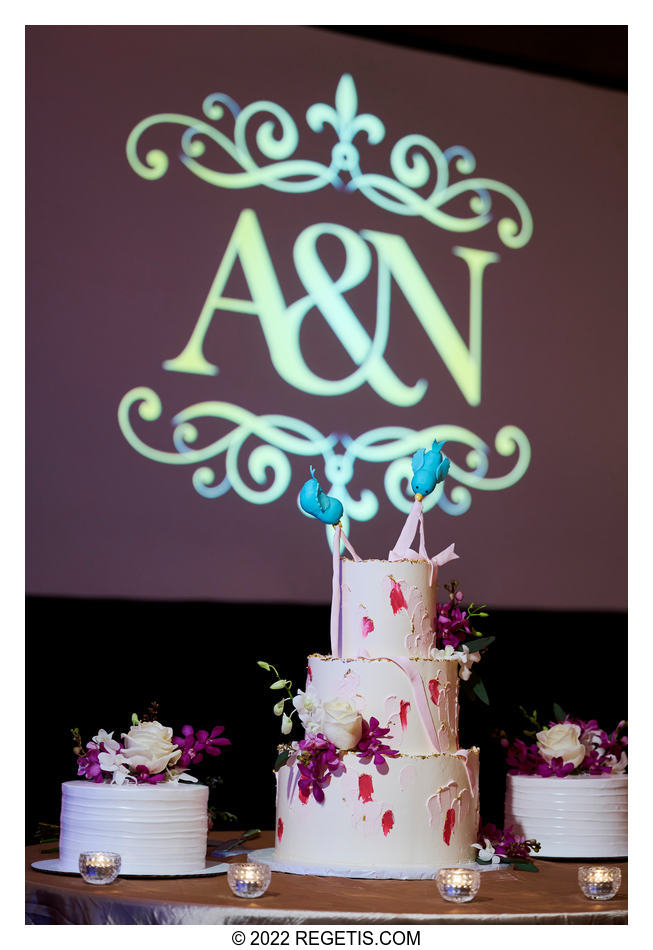 Angela and Nikhil Wedding Celebrations
NIKON Z 6_2
Shutter Speed Value : 1/80
Aperture Value : 2.8
ISO : 640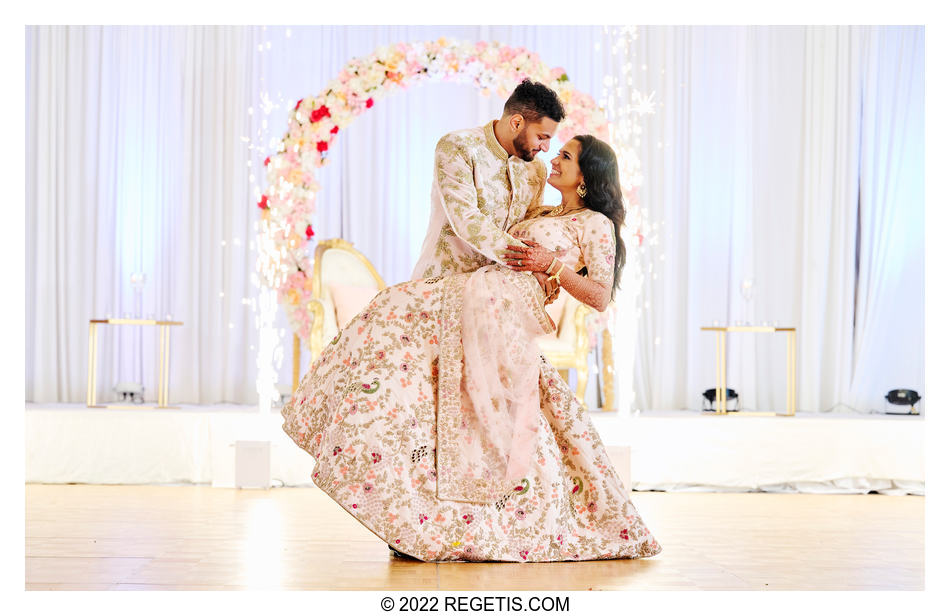 Angela and Nikhil Wedding Celebrations
NIKON Z 6_2
Shutter Speed Value : 1/200
Aperture Value : 4.0
ISO : 3200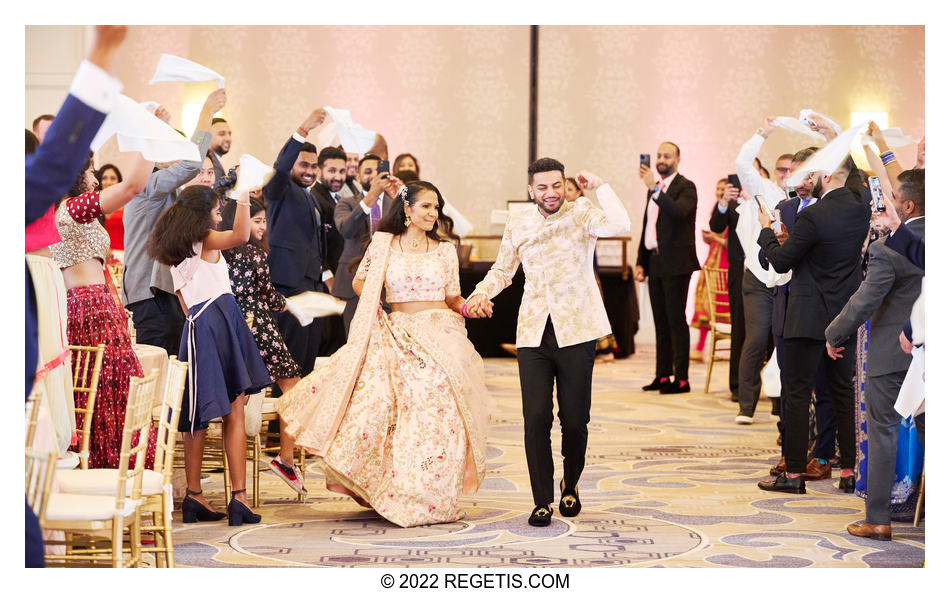 Angela and Nikhil Wedding Celebrations
NIKON Z 6_2
Shutter Speed Value : 1/80
Aperture Value : 3.2
ISO : 3200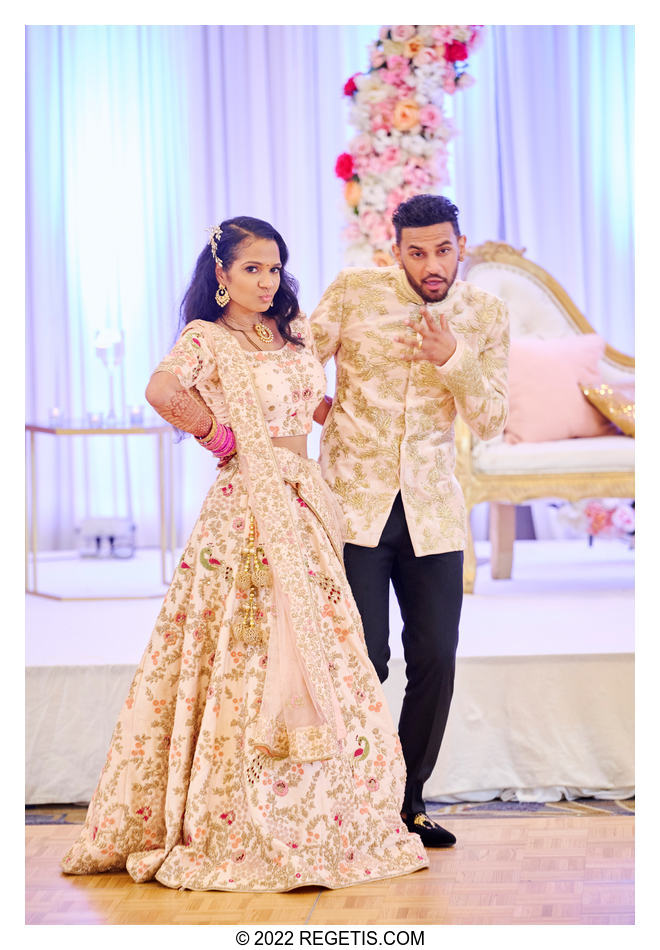 Angela and Nikhil Wedding Celebrations
NIKON Z 6_2
Shutter Speed Value : 1/60
Aperture Value : 3.2
ISO : 3200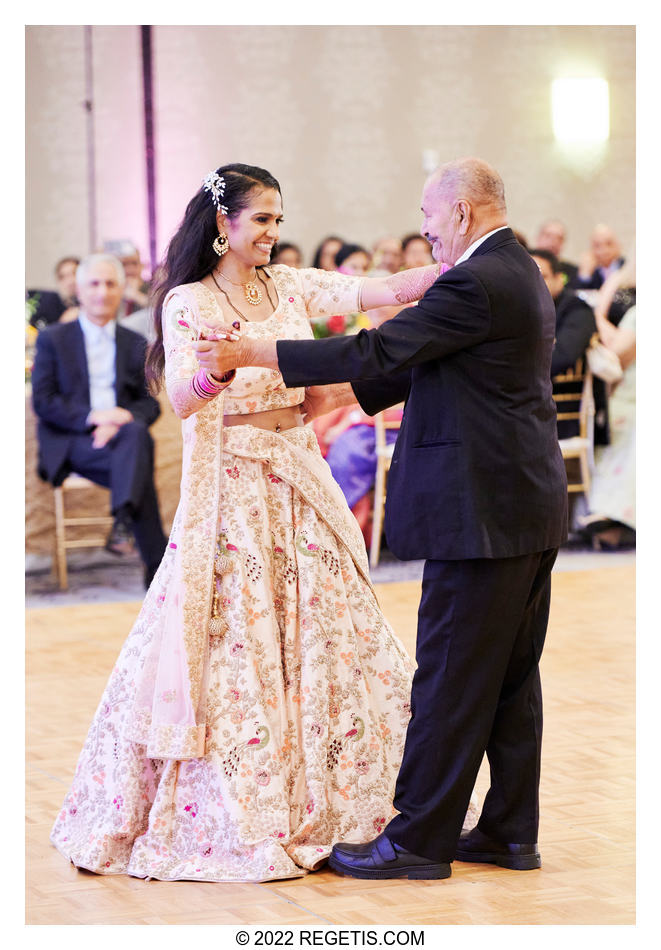 Angela and Nikhil Wedding Celebrations
NIKON Z 6
Shutter Speed Value : 1/80
Aperture Value : 3.5
ISO : 6400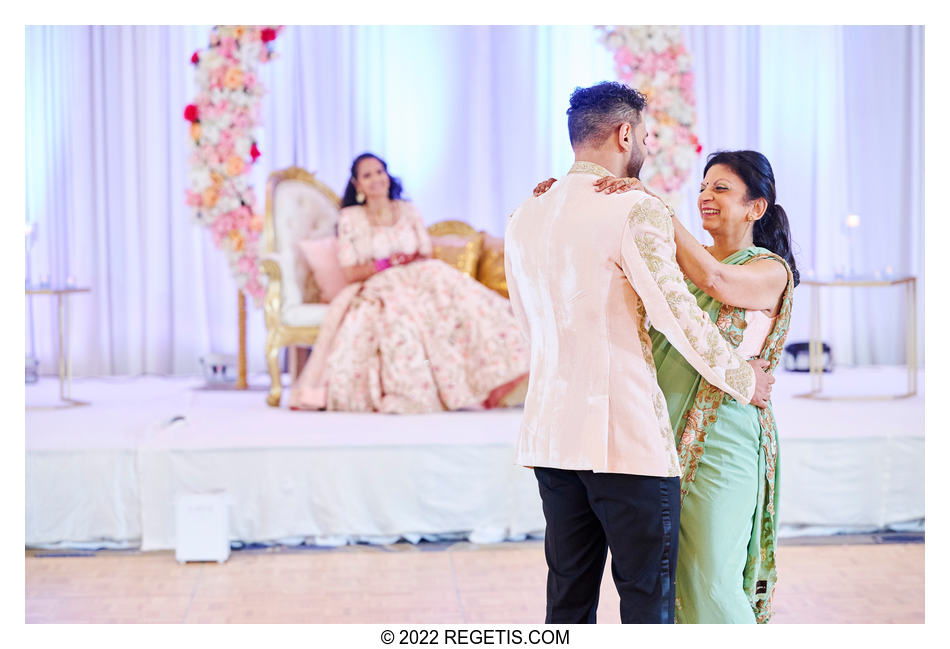 Angela and Nikhil Wedding Celebrations
NIKON Z 6_2
Shutter Speed Value : 1/100
Aperture Value : 4.0
ISO : 3200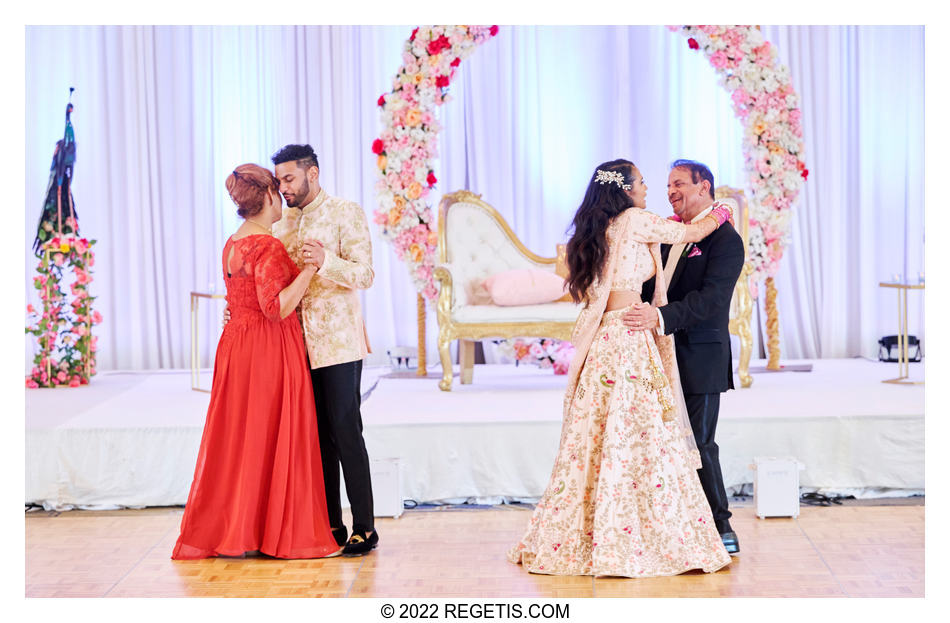 Angela and Nikhil Wedding Celebrations
NIKON Z 6_2
Shutter Speed Value : 1/100
Aperture Value : 4.0
ISO : 3200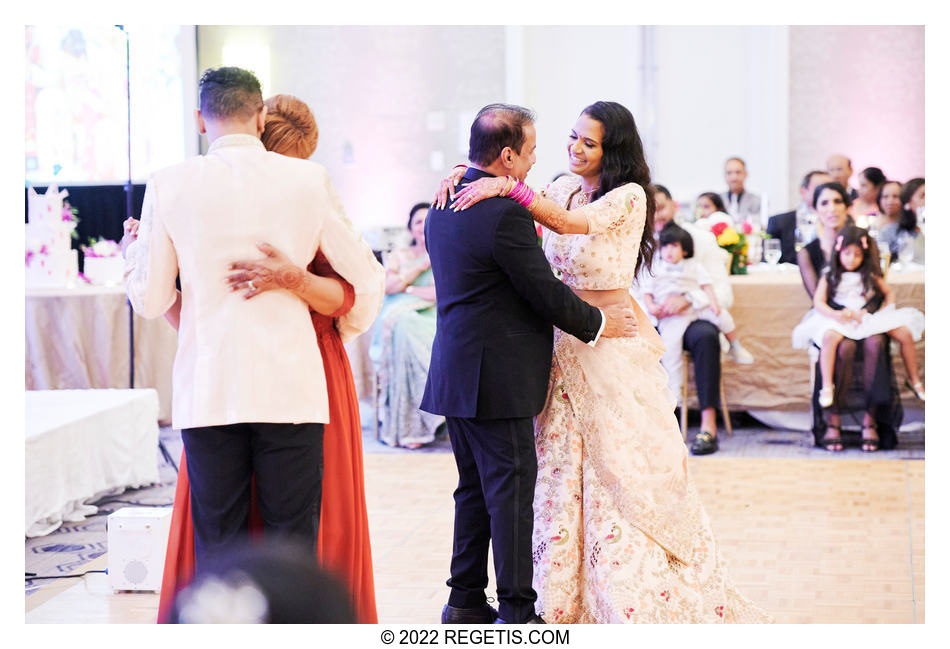 Angela and Nikhil Wedding Celebrations
NIKON Z 6
Shutter Speed Value : 1/125
Aperture Value : 3.5
ISO : 6400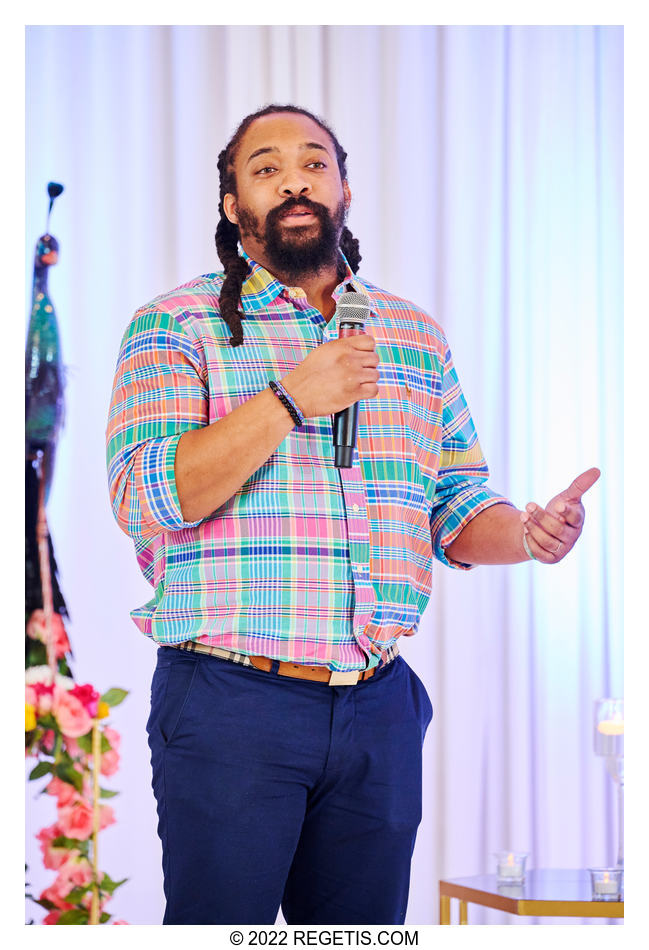 Angela and Nikhil Wedding Celebrations
NIKON Z 6_2
Shutter Speed Value : 1/100
Aperture Value : 4.0
ISO : 3200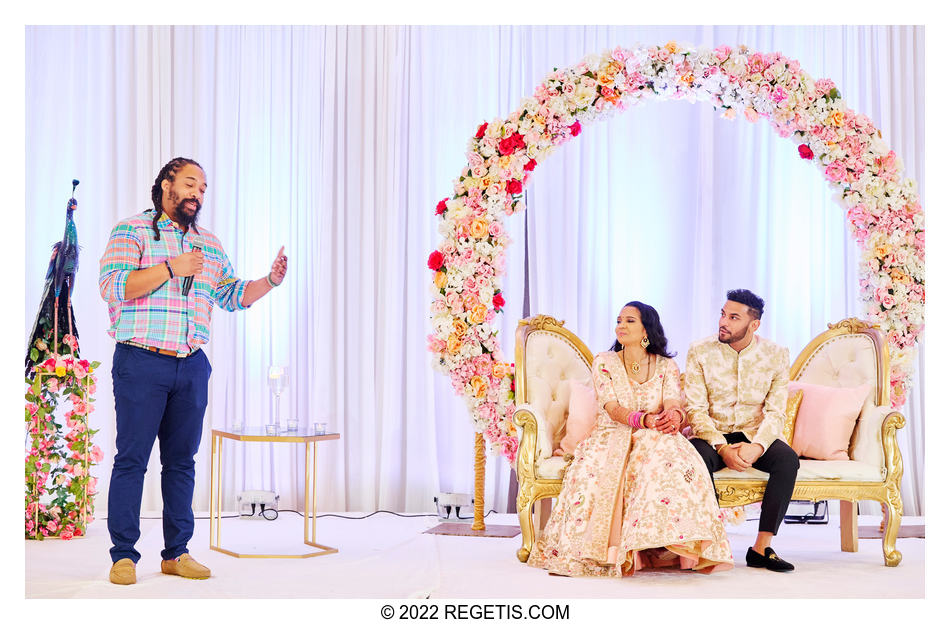 Angela and Nikhil Wedding Celebrations
NIKON Z 6_2
Shutter Speed Value : 1/100
Aperture Value : 4.0
ISO : 3200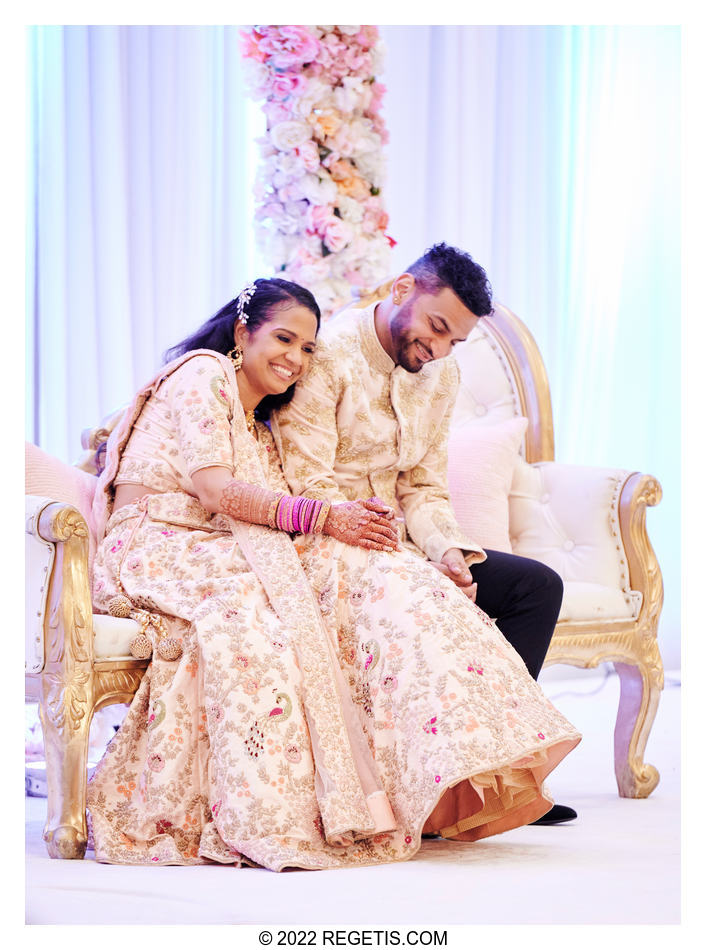 Angela and Nikhil Wedding Celebrations
NIKON Z 6
Shutter Speed Value : 1/80
Aperture Value : 3.5
ISO : 6400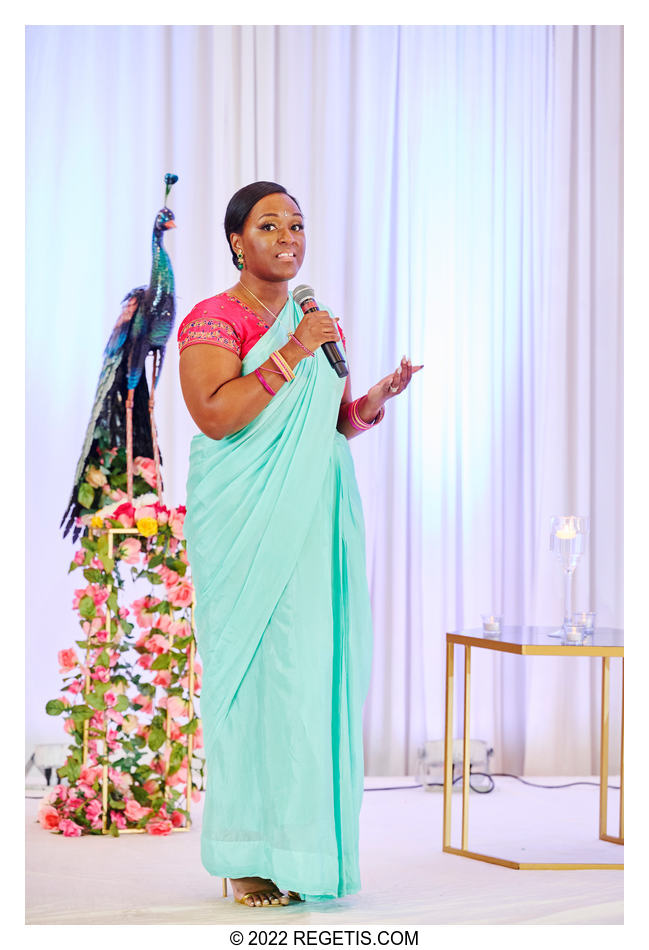 Angela and Nikhil Wedding Celebrations
NIKON Z 6_2
Shutter Speed Value : 1/100
Aperture Value : 4.0
ISO : 3200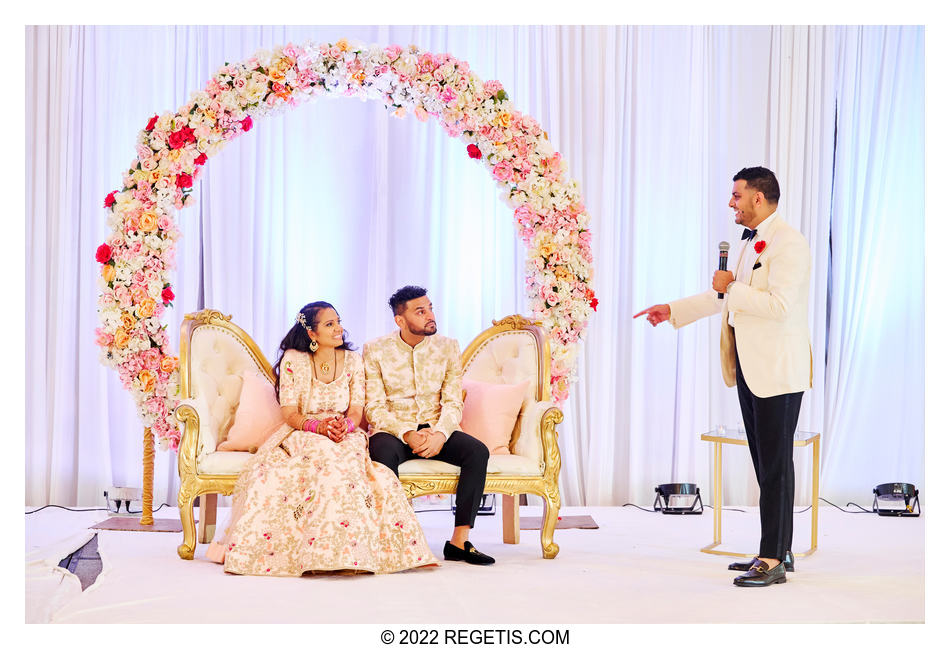 Angela and Nikhil Wedding Celebrations
NIKON Z 6_2
Shutter Speed Value : 1/100
Aperture Value : 4.0
ISO : 3200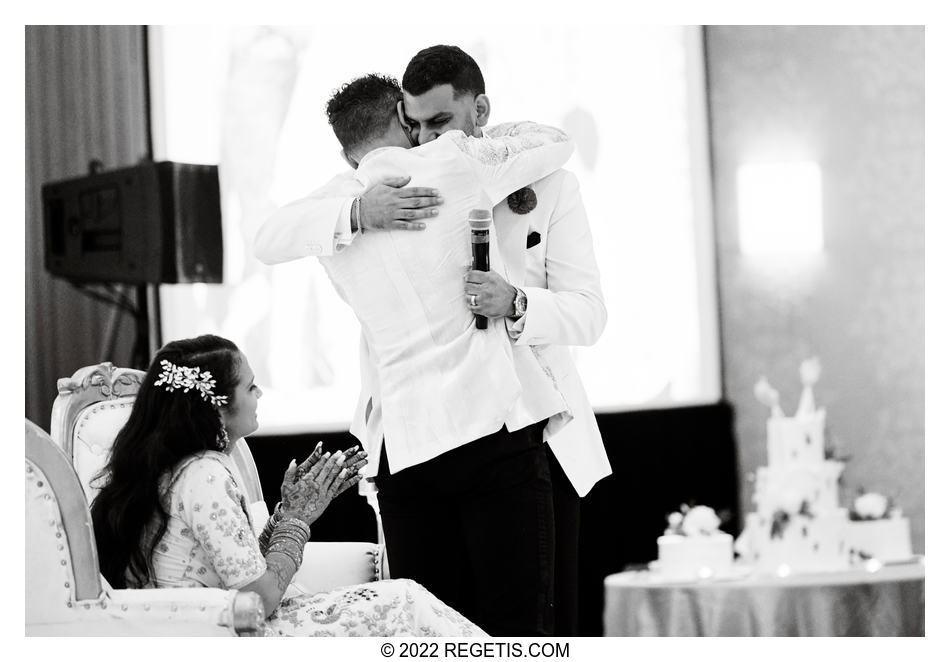 Angela and Nikhil Wedding Celebrations
NIKON Z 6
Shutter Speed Value : 1/200
Aperture Value : 3.5
ISO : 3200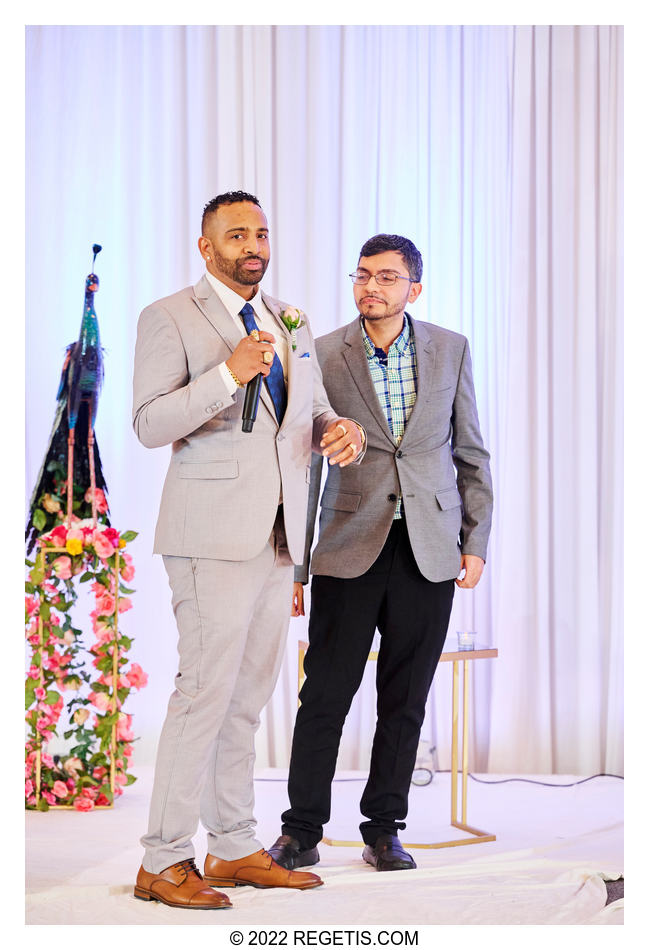 Angela and Nikhil Wedding Celebrations
NIKON Z 6_2
Shutter Speed Value : 1/100
Aperture Value : 4.0
ISO : 3200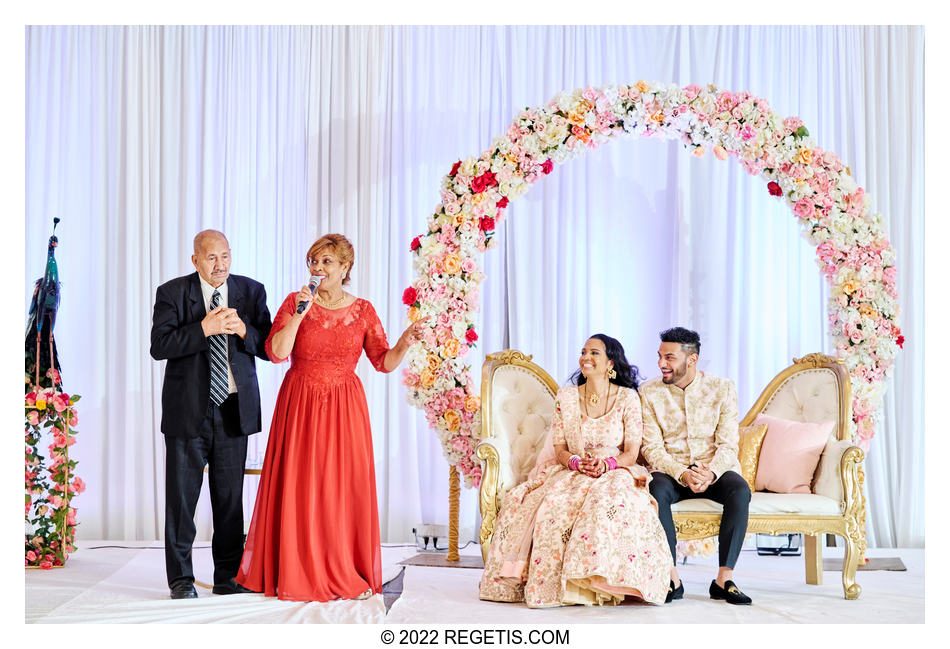 Angela and Nikhil Wedding Celebrations
NIKON Z 6_2
Shutter Speed Value : 1/100
Aperture Value : 4.0
ISO : 2000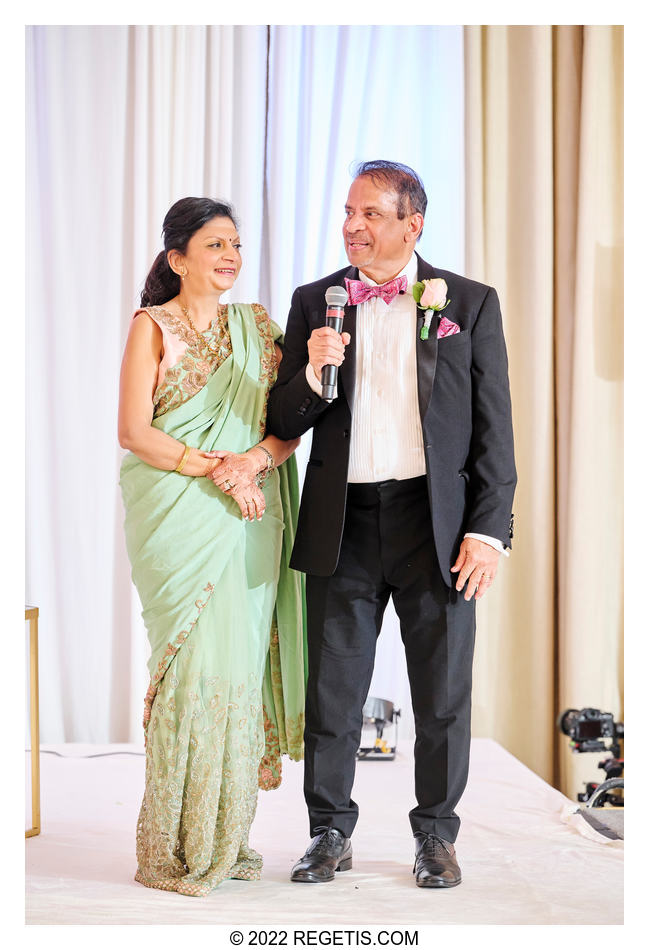 Angela and Nikhil Wedding Celebrations
NIKON Z 6_2
Shutter Speed Value : 1/100
Aperture Value : 4.0
ISO : 2000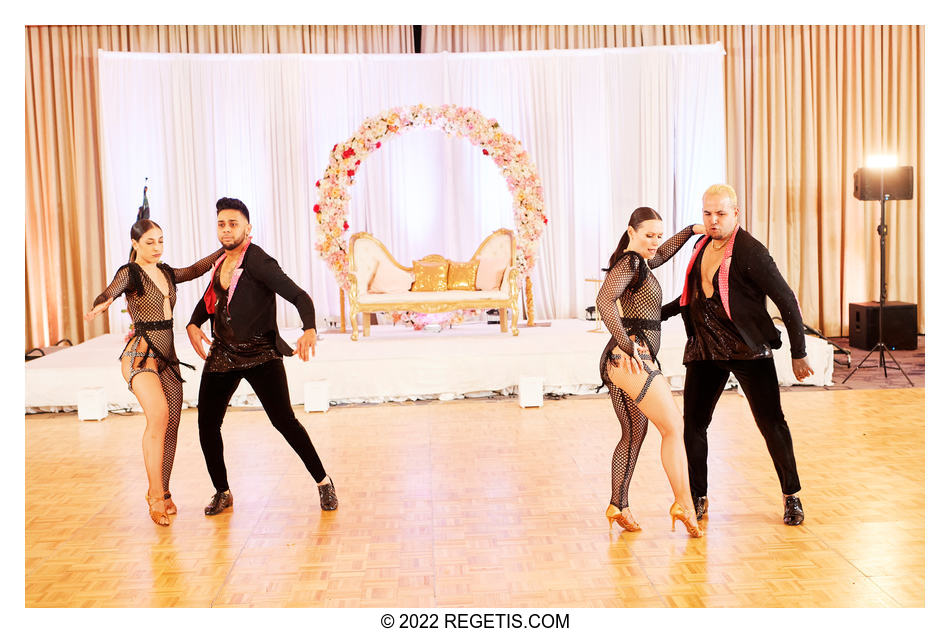 Angela and Nikhil Wedding Celebrations
NIKON D5
Shutter Speed Value : 1/125
Aperture Value : 4.0
ISO : 3200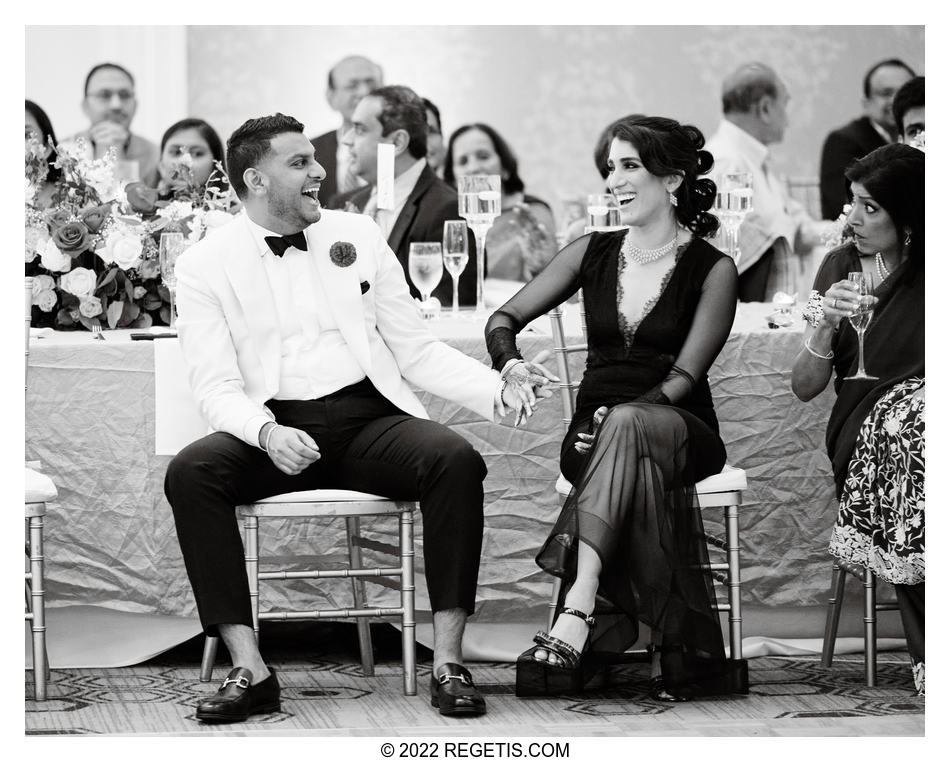 Angela and Nikhil Wedding Celebrations
NIKON Z 6
Shutter Speed Value : 1/100
Aperture Value : 3.5
ISO : 6400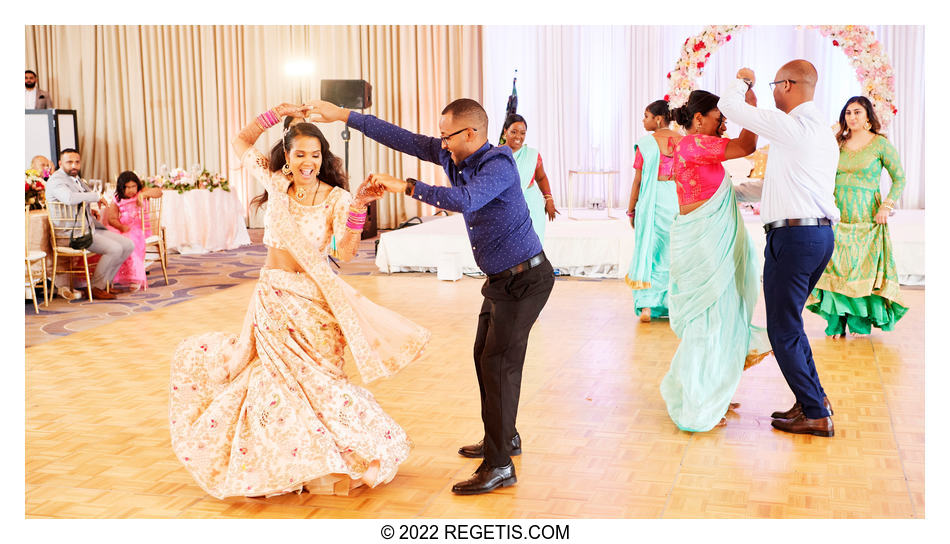 Angela and Nikhil Wedding Celebrations
NIKON D5
Shutter Speed Value : 1/125
Aperture Value : 4.0
ISO : 3200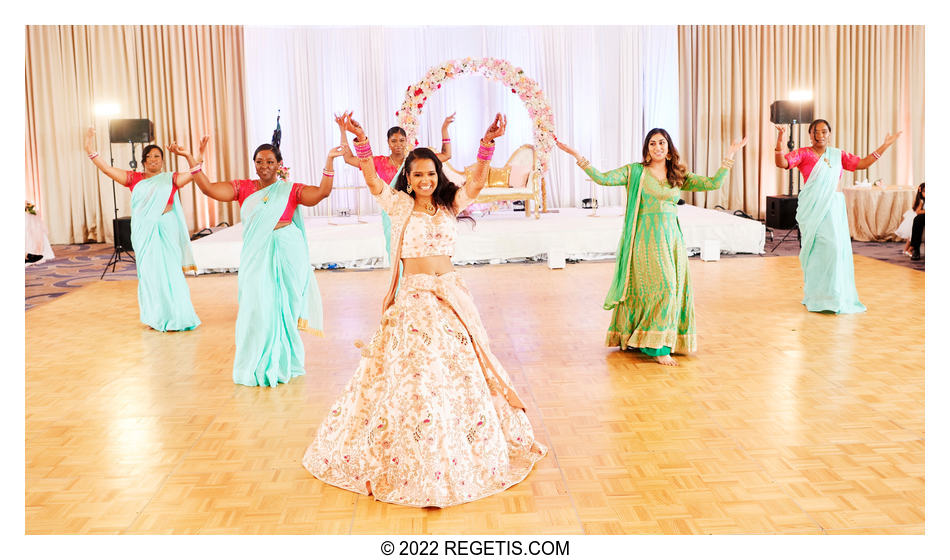 Angela and Nikhil Wedding Celebrations
NIKON D5
Shutter Speed Value : 1/160
Aperture Value : 4.0
ISO : 3200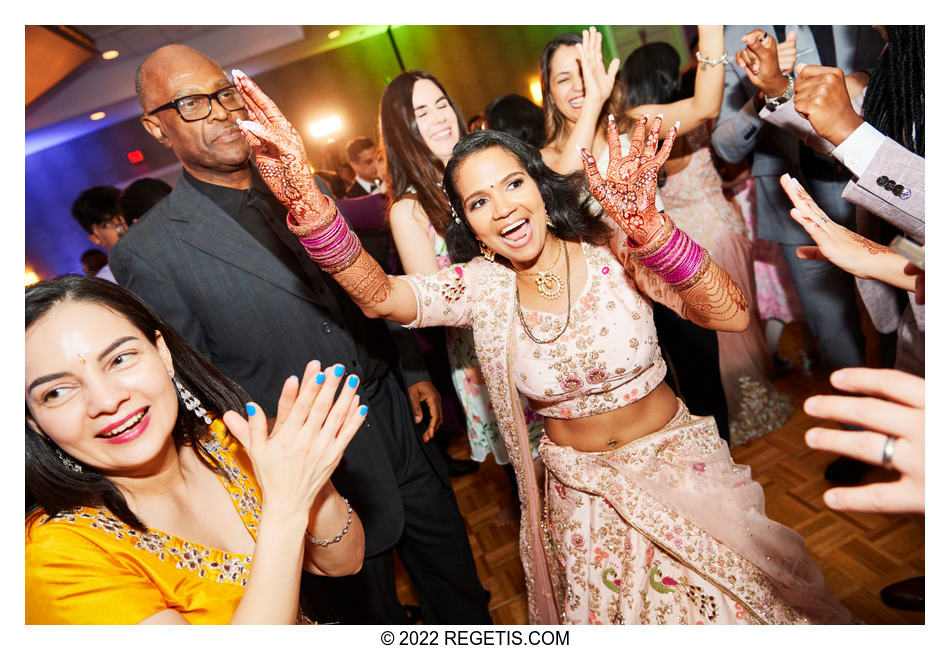 Angela and Nikhil Wedding Celebrations
NIKON D5
Shutter Speed Value : 1/125
Aperture Value : 4.0
ISO : 2500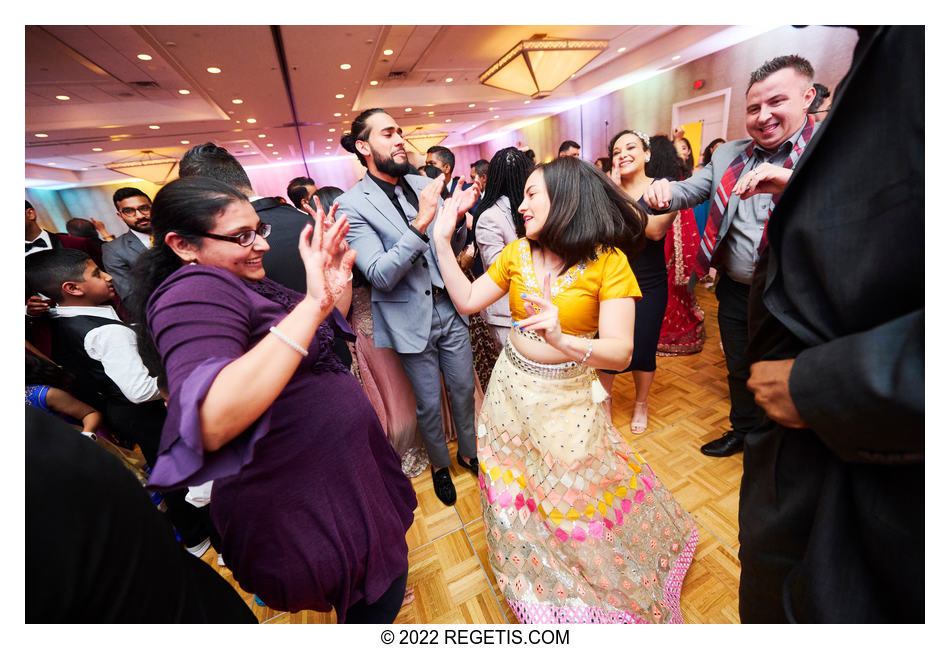 Angela and Nikhil Wedding Celebrations
NIKON Z 6_2
Shutter Speed Value : 1/80
Aperture Value : 3.2
ISO : 3200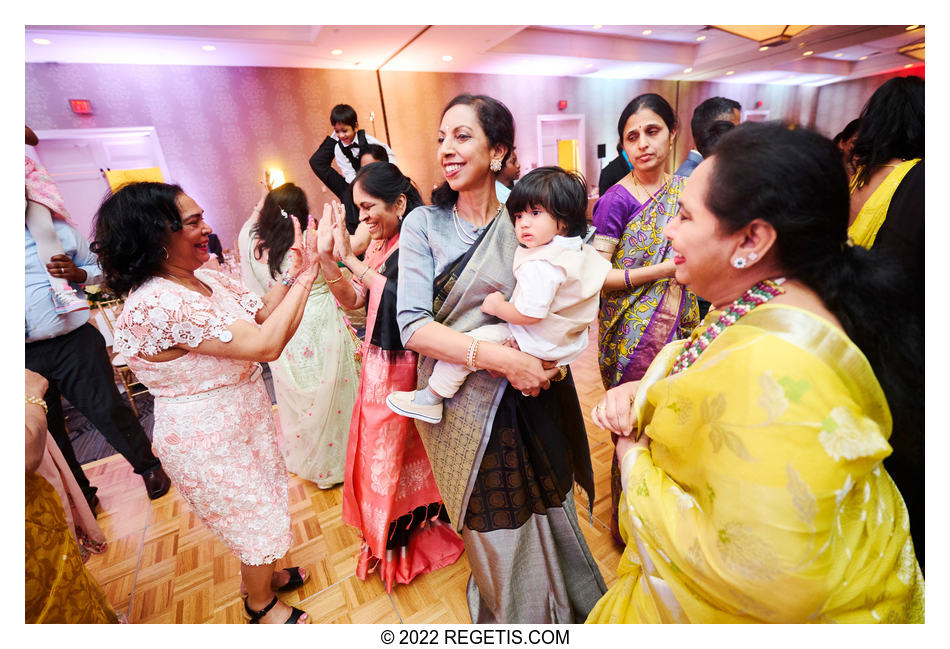 Angela and Nikhil Wedding Celebrations
NIKON Z 6_2
Shutter Speed Value : 1/80
Aperture Value : 3.2
ISO : 3200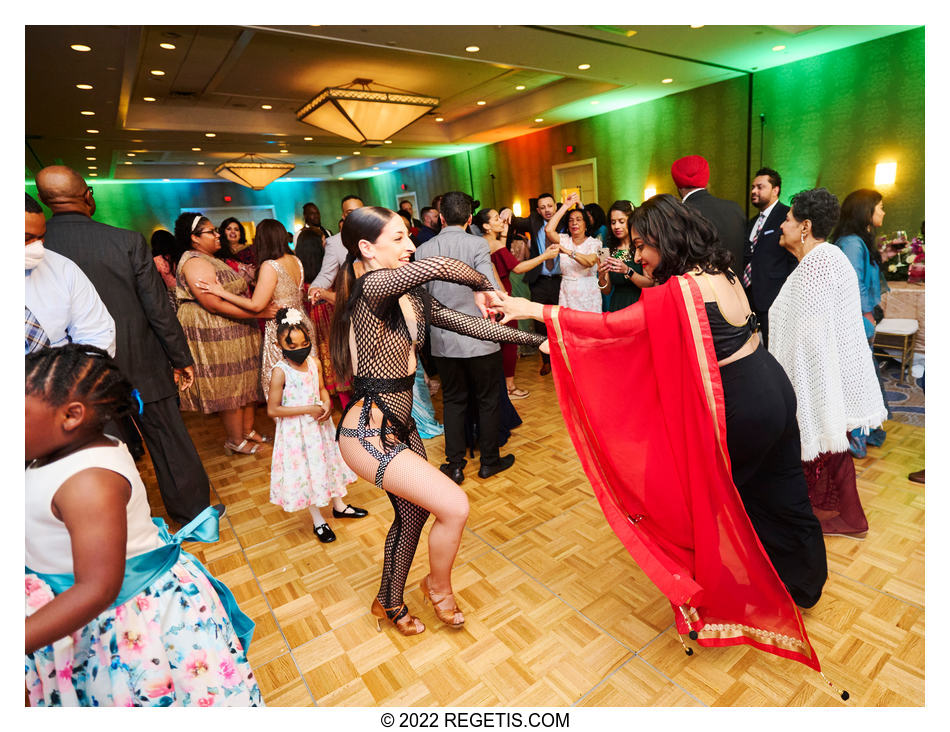 Angela and Nikhil Wedding Celebrations
NIKON Z 6_2
Shutter Speed Value : 1/125
Aperture Value : 3.2
ISO : 3200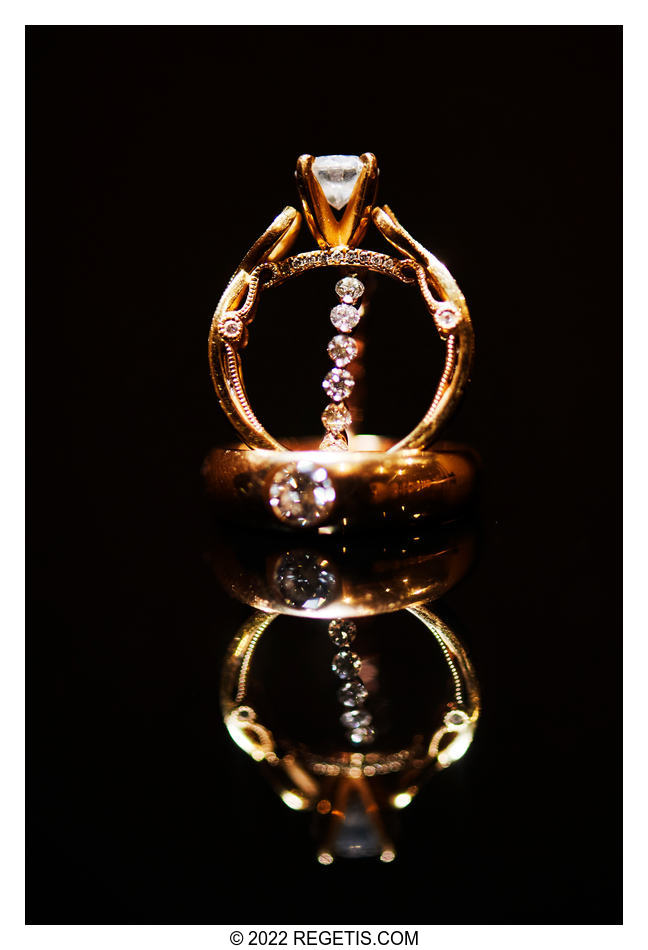 Angela and Nikhil Wedding Celebrations
NIKON D5
Shutter Speed Value : 1/125
Aperture Value : 4.0
ISO : 3200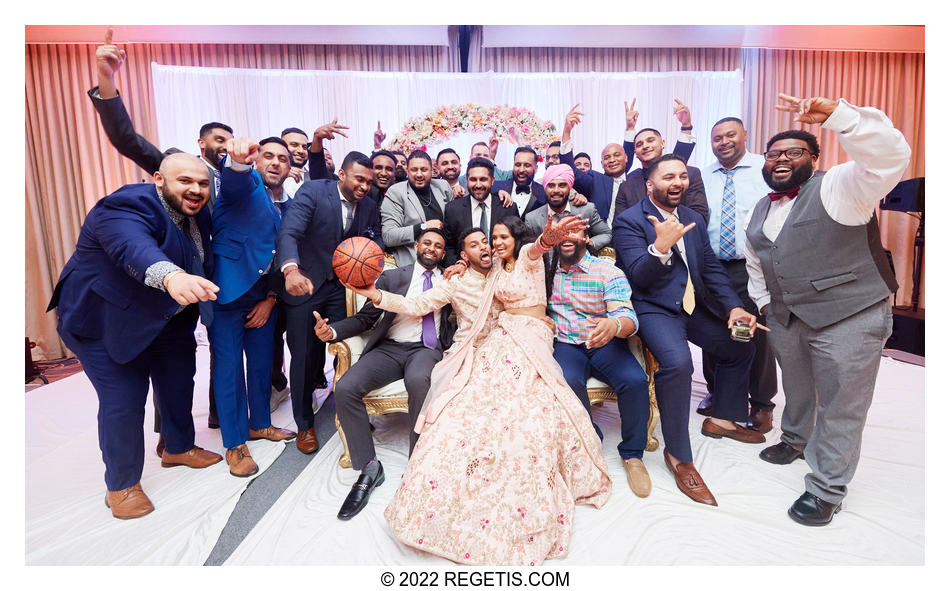 Angela and Nikhil Wedding Celebrations
NIKON D5
Shutter Speed Value : 1/50
Aperture Value : 5.6
ISO : 4000
Cameras and Lenses used to photograph Angela and Nikhil Beautiful Wedding Celebrations at the Westfields Marriott Washington Dulles, Chantilly, Virginia
Canon EOS 5D Mark III ( Canon )
Canon EOS 5D Mark IV ( Canon )
NIKON D5 ( NIKON CORPORATION )
NIKON Z 6( NIKON CORPORATION )
NIKON Z 6_2 ( NIKON CORPORATION )
Canon EF 16-35mm f/2.8L II USM ( Canon )
Canon EF 24-105mm f/4L IS USM ( Canon )
NIKKOR Z 35mm f/1.8 S ( NIKON CORPORATION )
NIKKOR Z 50mm f/1.8 S ( NIKON CORPORATION )
NIKKOR Z 70-200mm f/2.8 VR S ( NIKON CORPORATION )
Nikon AF-S NIKKOR 105mm f/1.4E ED ( NIKON CORPORATION )
Nikon AF-S NIKKOR 14-24mm f/2.8G ED ( NIKON CORPORATION )
Nikon AF-S NIKKOR 24-70mm f/2.8E ED VR ( NIKON CORPORATION )
Nikon AF-S NIKKOR 24-70mm f/2.8G ED ( NIKON CORPORATION )
Nikon AF-S NIKKOR 70-200mm f/2.8G ED VR II ( NIKON CORPORATION )
Nikon AF-S VR Micro-Nikkor 105mm f/2.8G IF-ED ( NIKON CORPORATION )