The Renaissance Baltimore Harborplace Hotel's ballroom certainly is a neutral palette for just about any celebration or decor, especially this elaborate Indian affair. Trishna and Tejas' Dandia/Garba celebration proves this, no two events of theirs managed to look the same. Garba night I must say is certainly one of my favorite nights amongst our celebrations with our Gujarati families/clients. For the sake of understanding the images and the post, note that Dandia is played with wooden or now even aluminium sticks, ideally in pairs of men and women/boys and girls. The sticks resemble that of drumsticks slightly and are usually beautifully decorated and adorned with a tassel dangling from one end. The Garba portioned is performed by the clapping of hands. When women perform it, it is known as Garba, while men dancing is known as Garbi.
A Garba performance ideally should never break the circle as it simply starts and keeps swirling as it grows. Traditionally, it was performed with the goddess/deity in the center and the women dancing around her/it in circles.
Dandia songs are mostly centered around Krishna leela and his dances with Radha and hopis, with Garba songs being centered around the Goddess, also revered as Mataji. Devotional in nature, the event itself is simply one of as you can see many that celebrate the uniting of what is to be a very blessed couple. It is truly a wonderful experience to watch our families joining together in the pre-functions as the bride and groom's families are able to get to know one another better as in the Indian culture it is very much the uniting of the two families as it will be of the bride and groom themselves.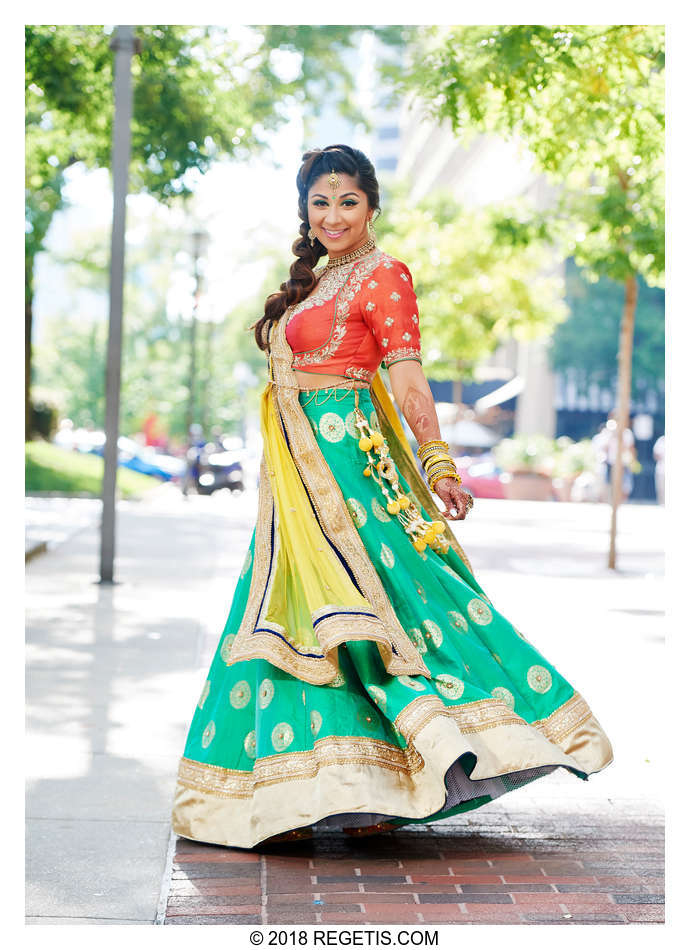 What bride doesn't love to spin, it's inevitable almost!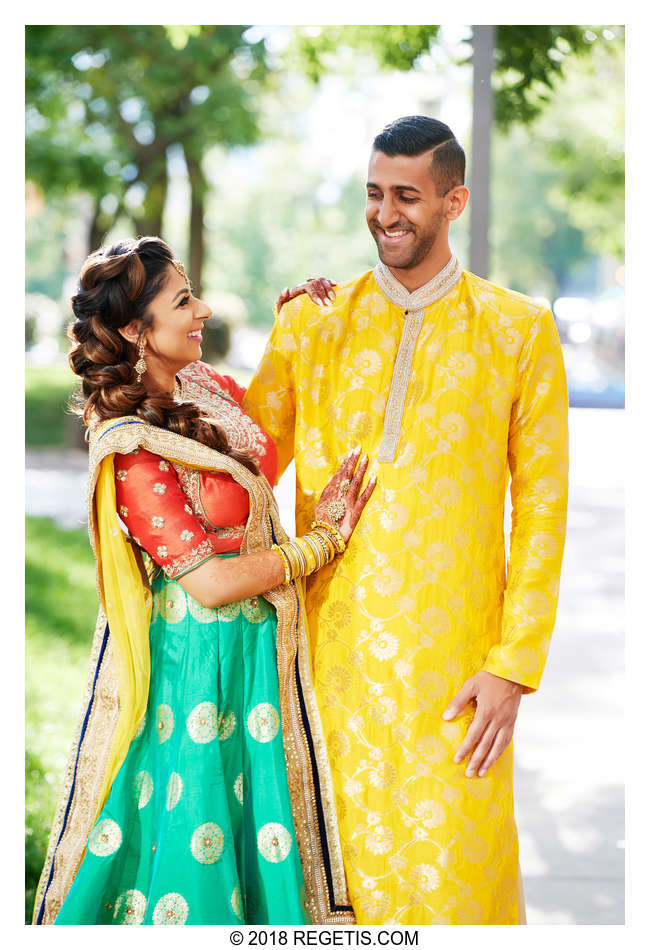 Trishna's "do I have to pose"?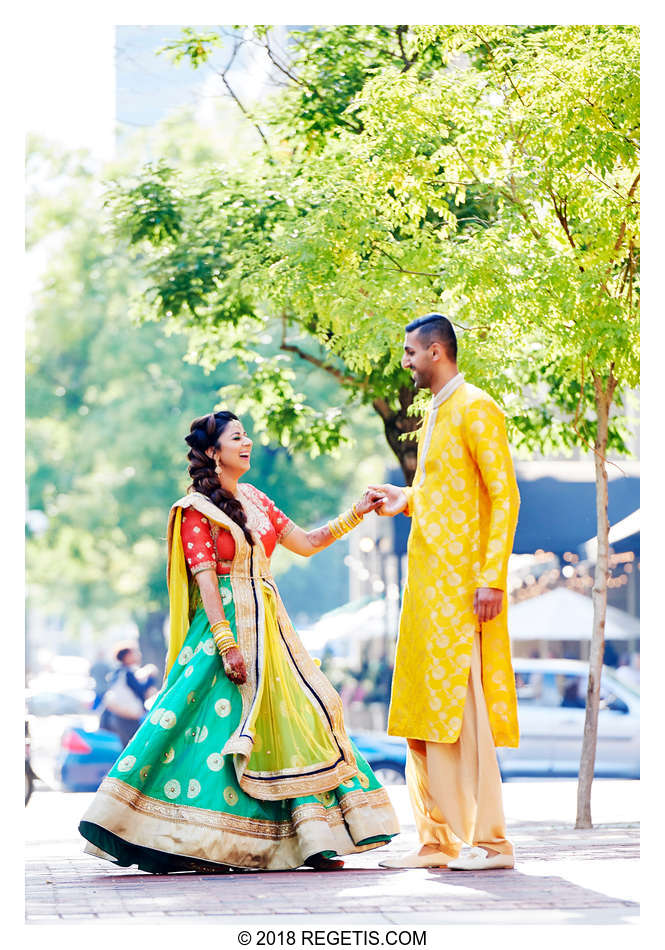 Wedding season in Baltimore, explained.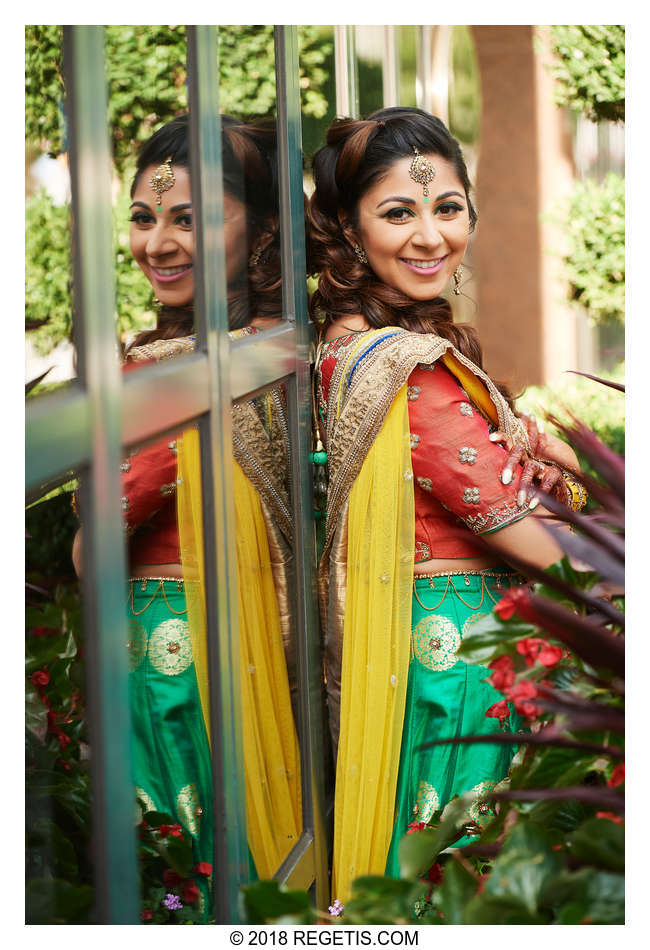 Ain't no party like a Patel party, Garba Raas at it's finest.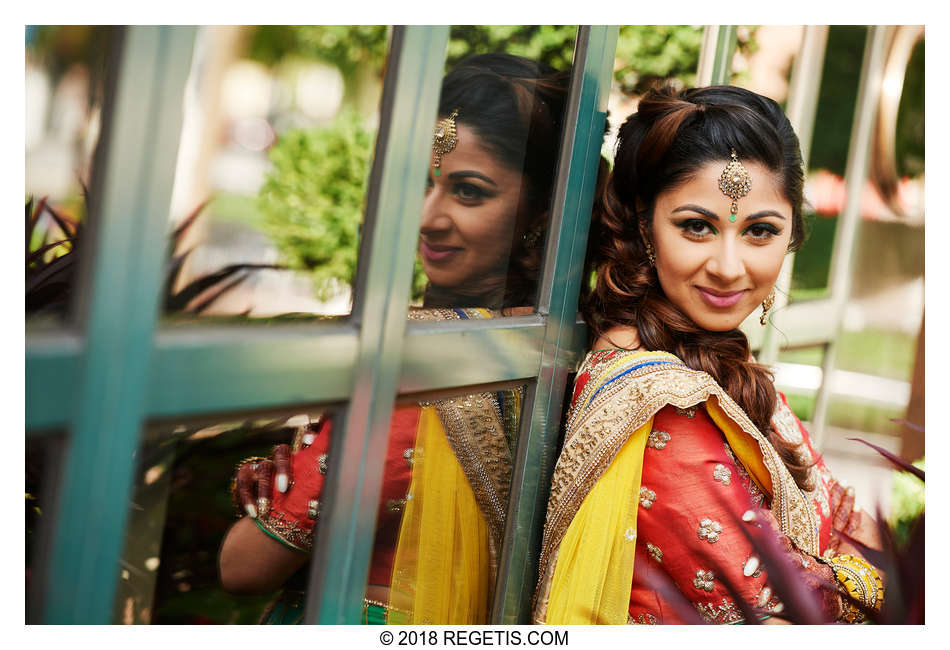 Determination, this image to me is everything Trishna. She's so fierce and knows exactly what she wants.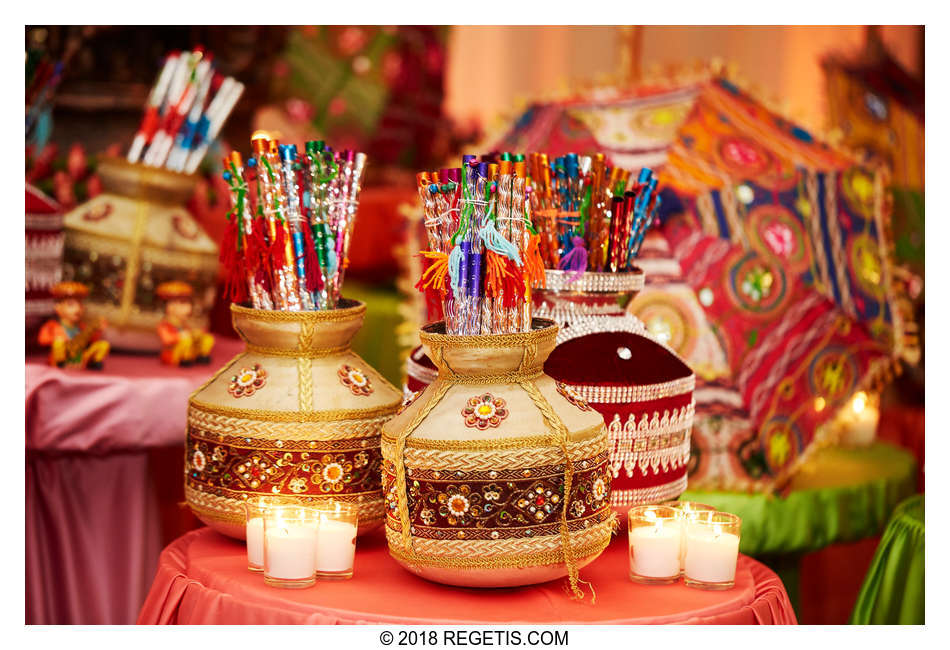 Dandia sticks.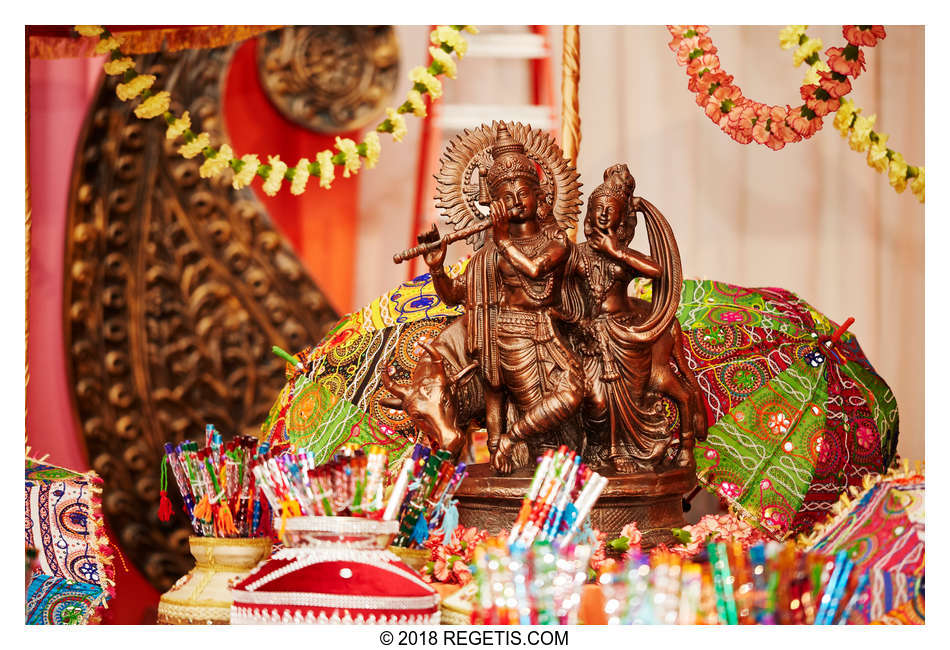 Lord Krishna and Radha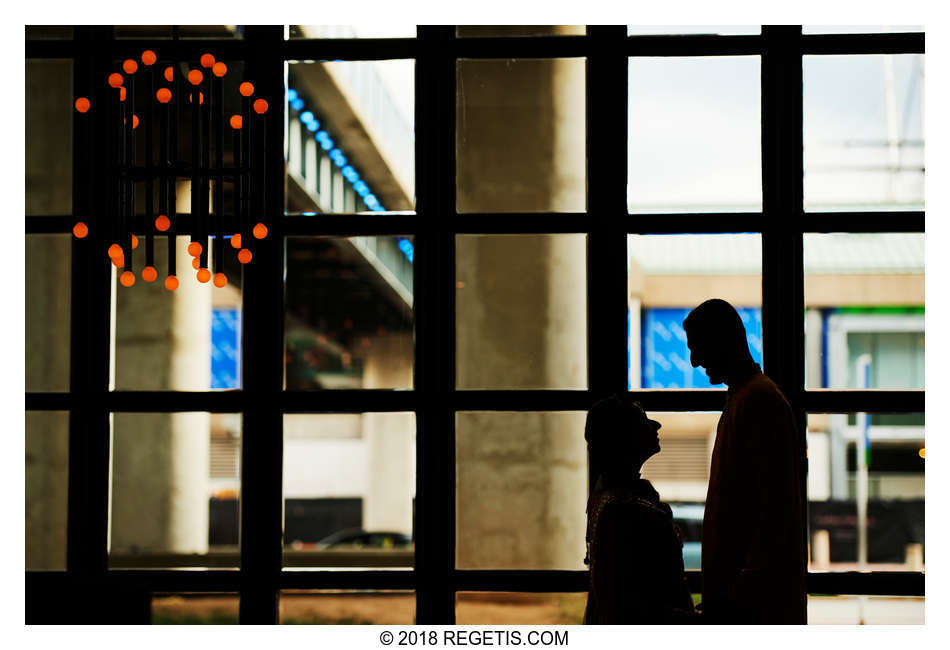 Silhouette of the honorable couple.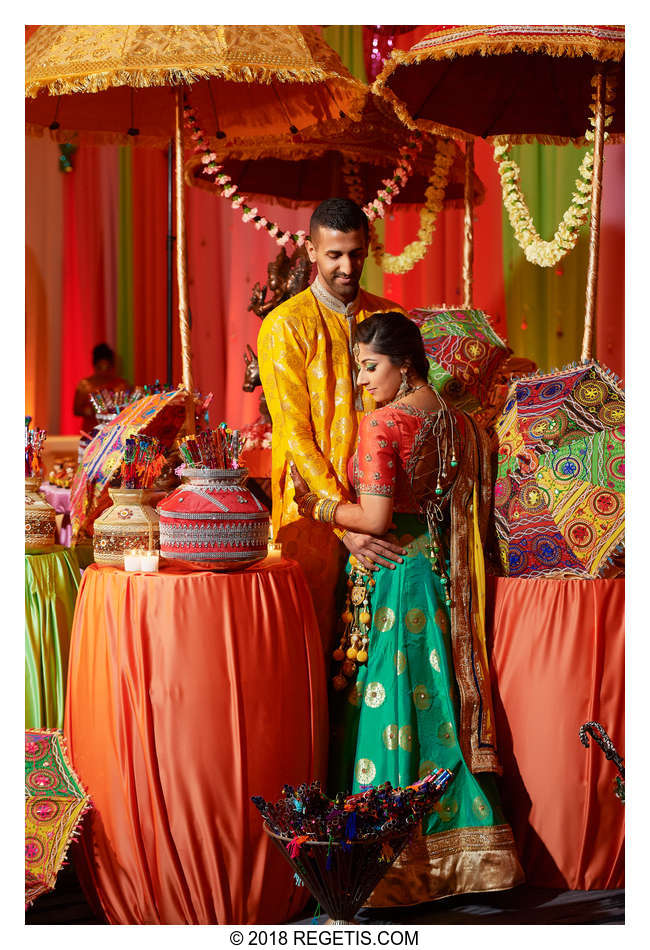 Every wedding needs a little posed portraiture.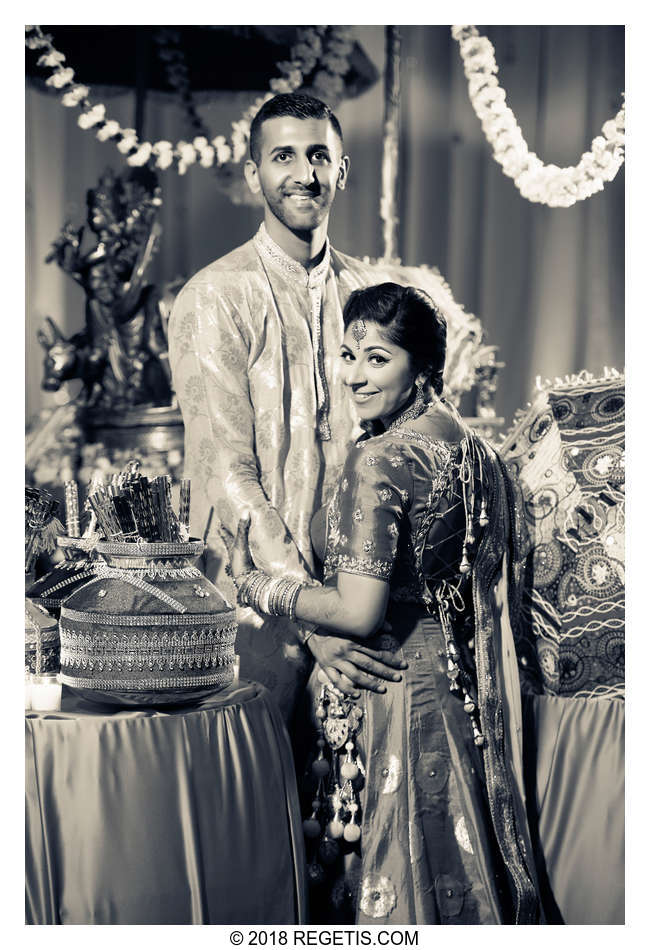 Black and white images for South Asian weddings are somewhat controversial among Indian wedding magazine/emagazine and blog editors, but why??? A great B&W can be so beautiful.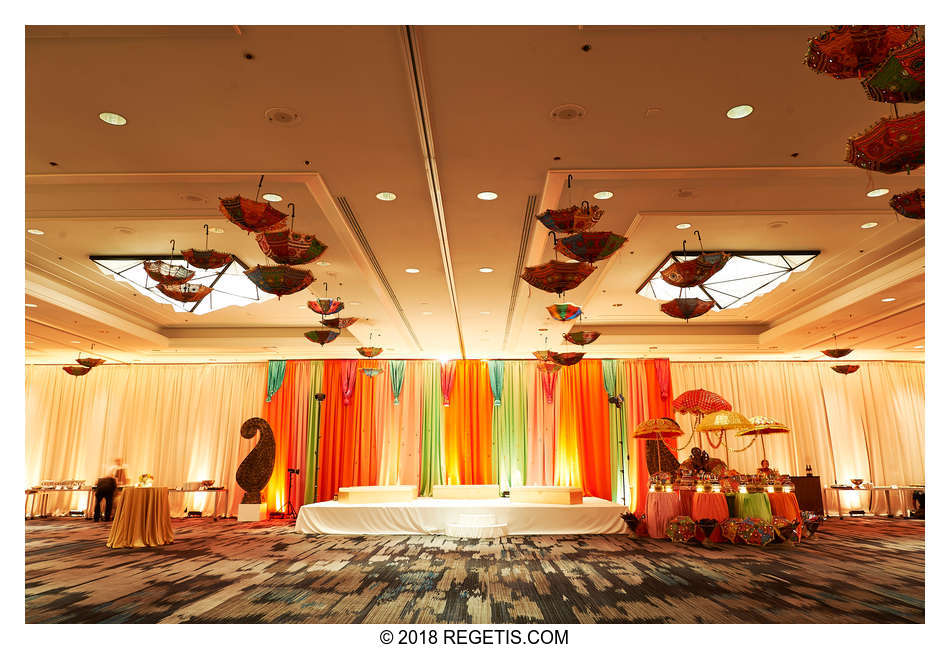 Renaissance Baltimore Harborplace Hotel Ballroom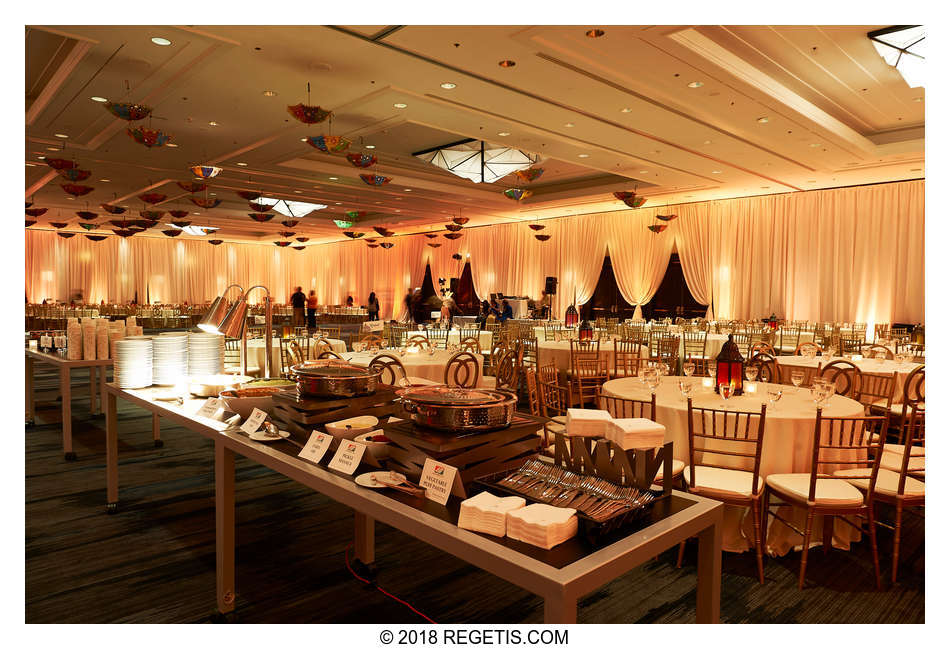 Renaissance Baltimore Harborplace Hotel's room decor.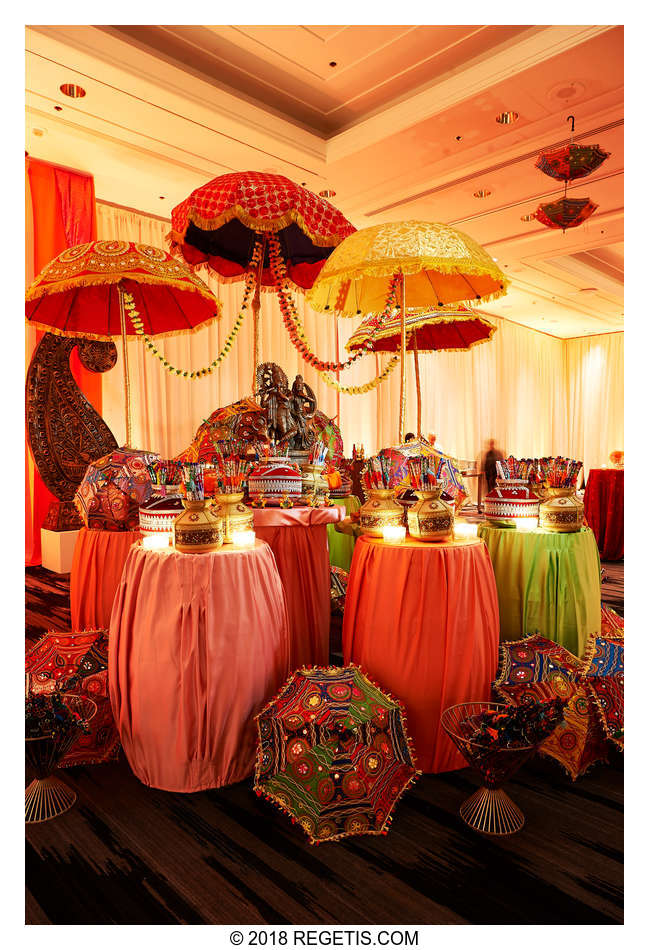 Garba Rass & Dandiya ballroom decor, Gujarati celebrations.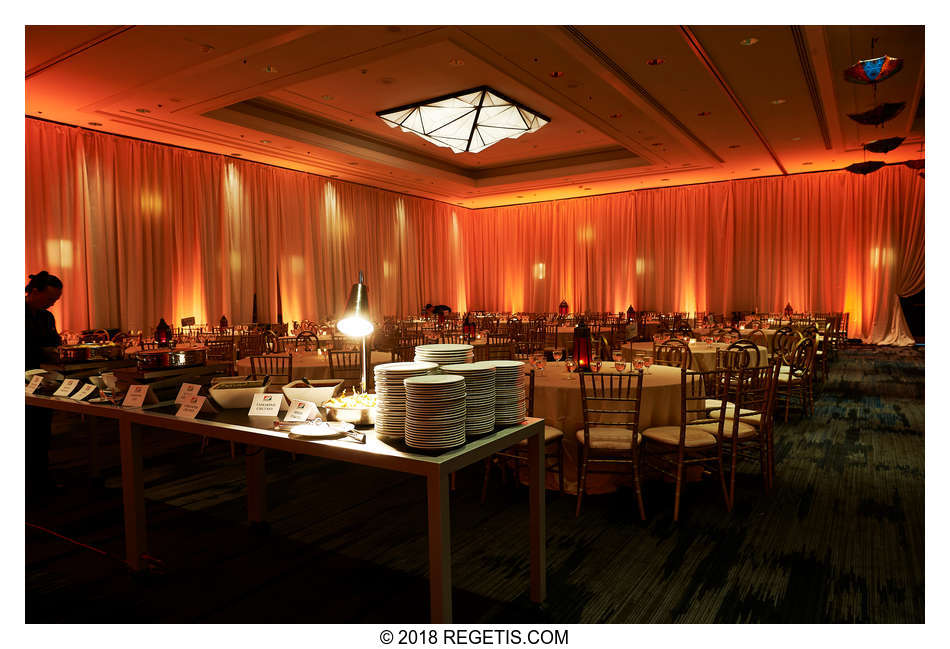 Indian wedding ballroom setup and catering buffet layout.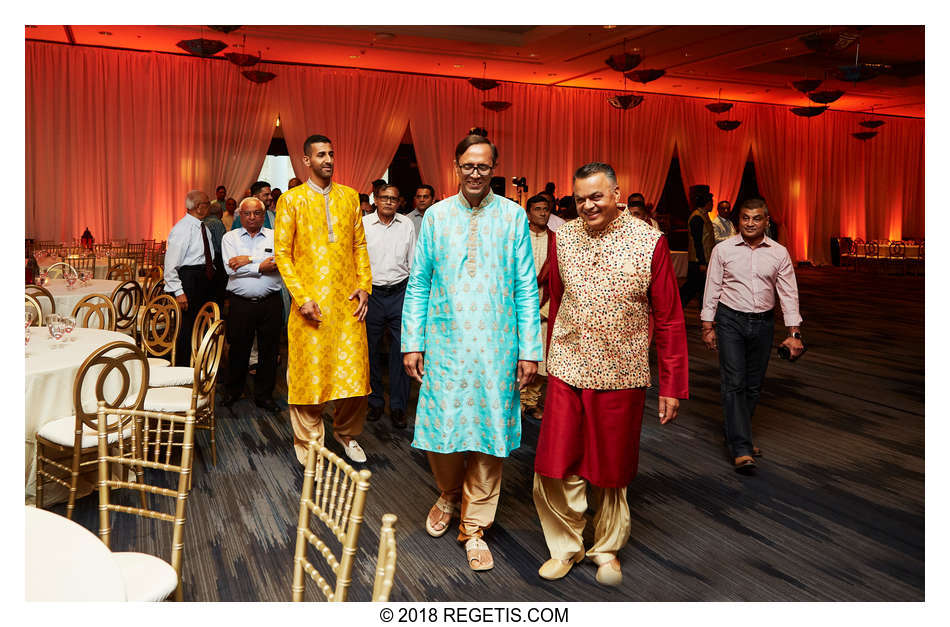 Family entrances to kickoff the Garba celebrations.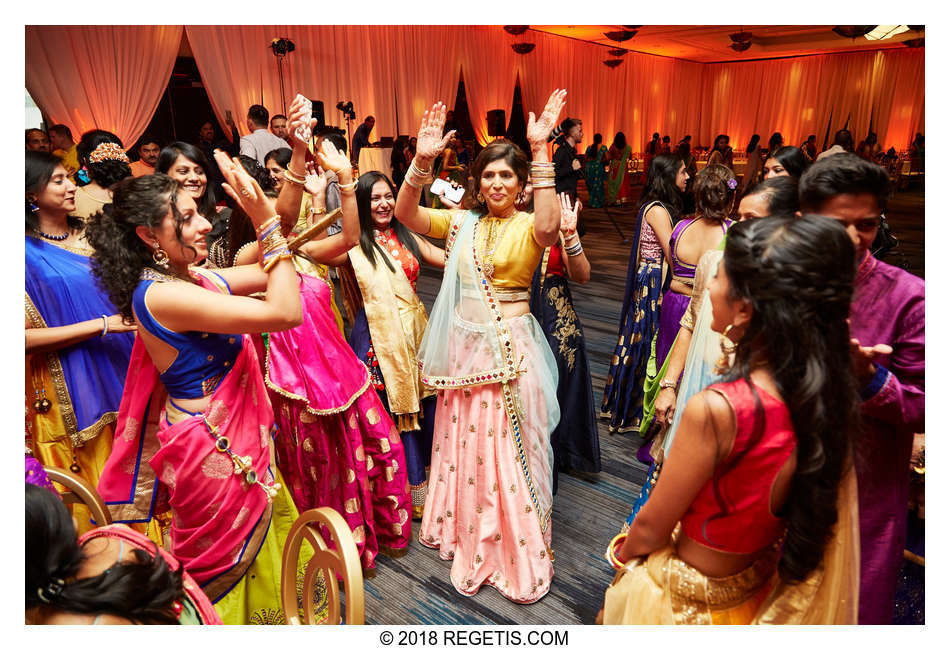 Entrances of the groom's family for Garba.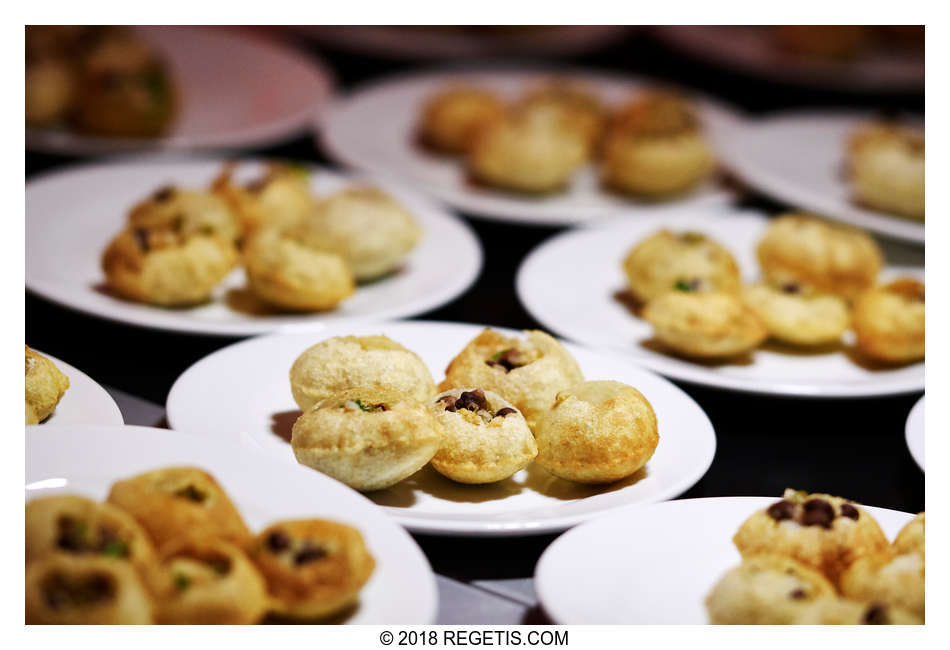 Pani Puri, a tasty but suprisingly chilled experience to your taste buds!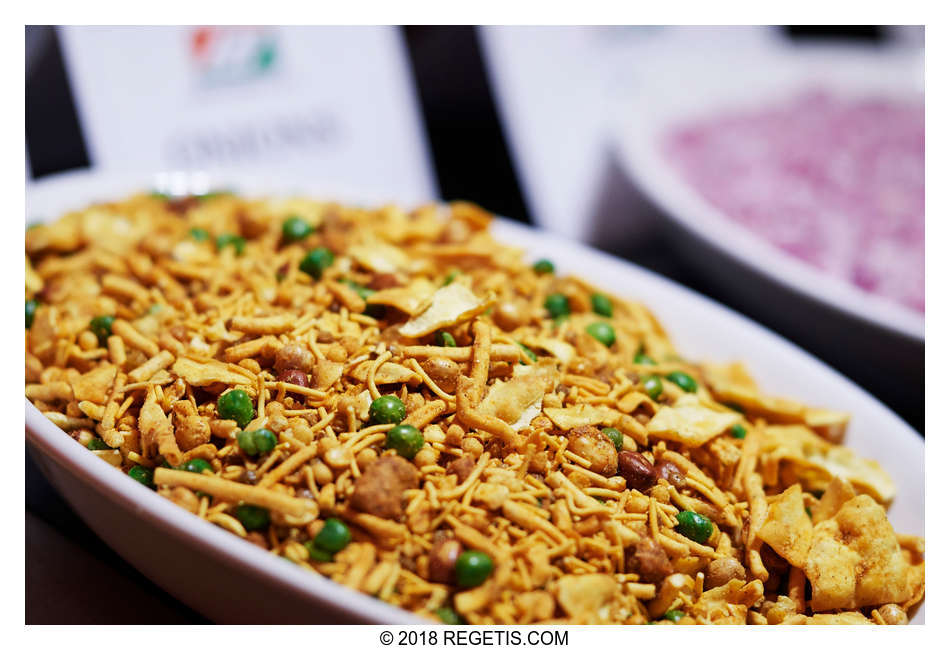 Spicy Chaat Mixture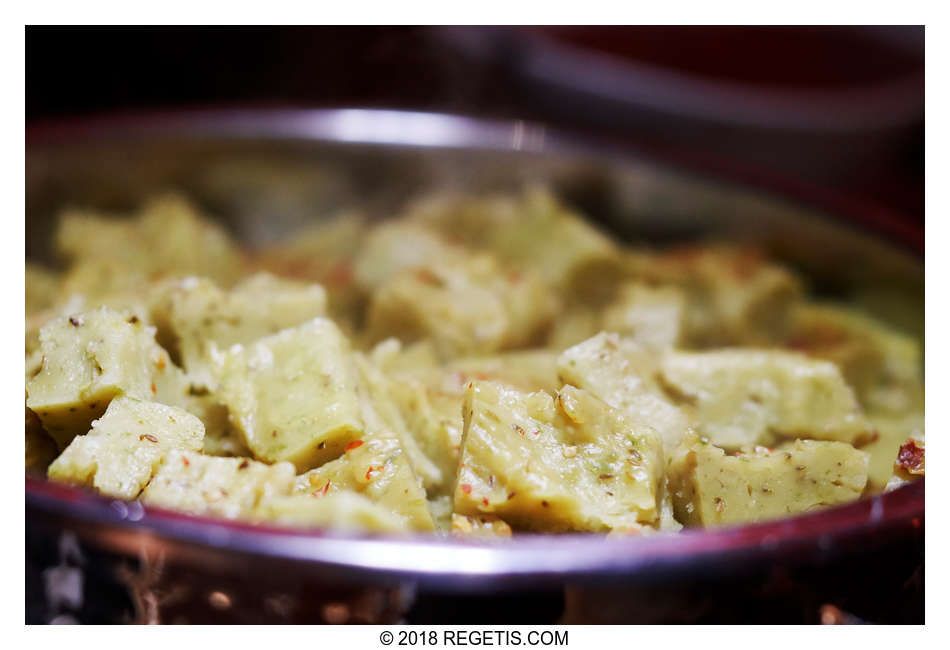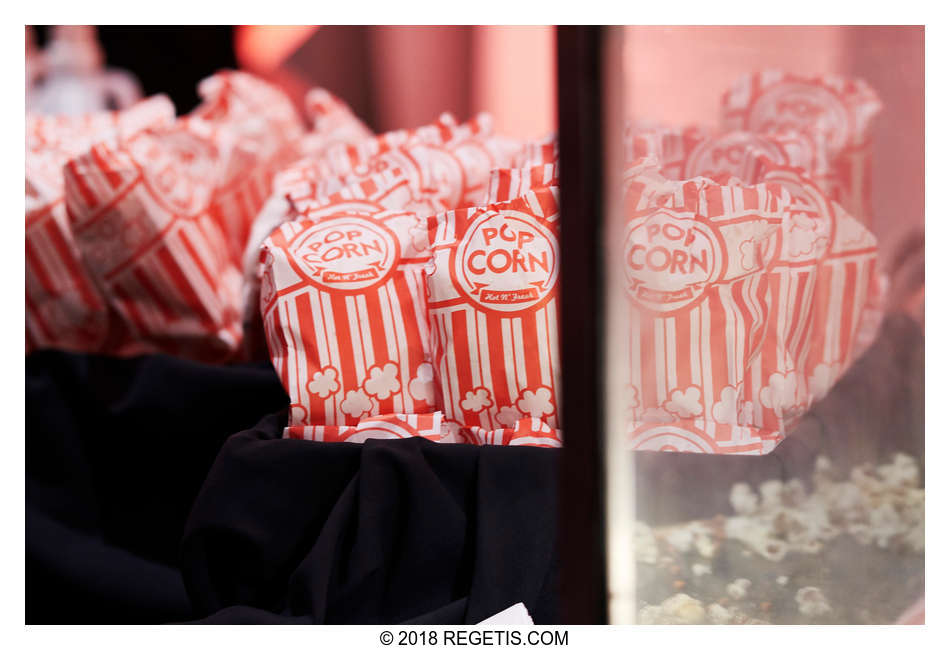 Popcorn Bar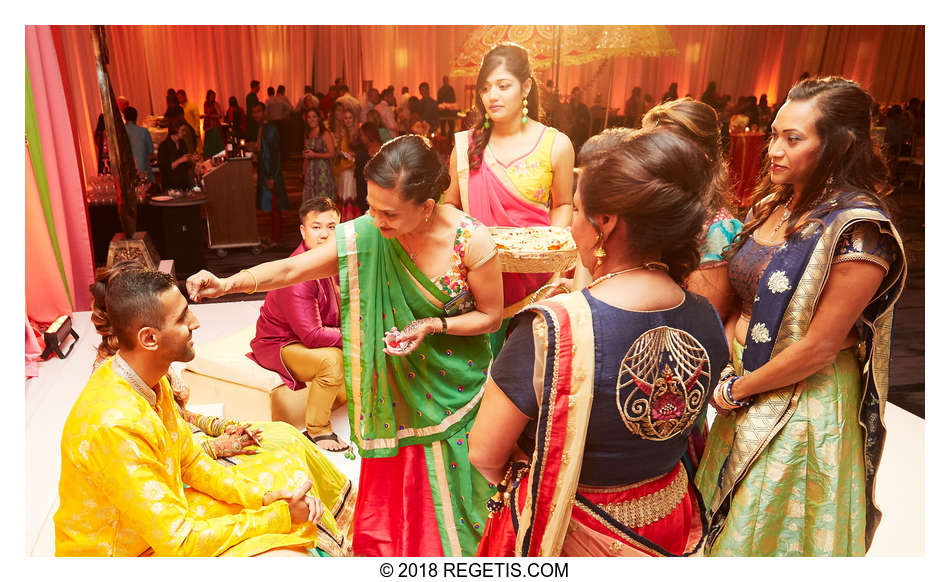 Blessing the groom.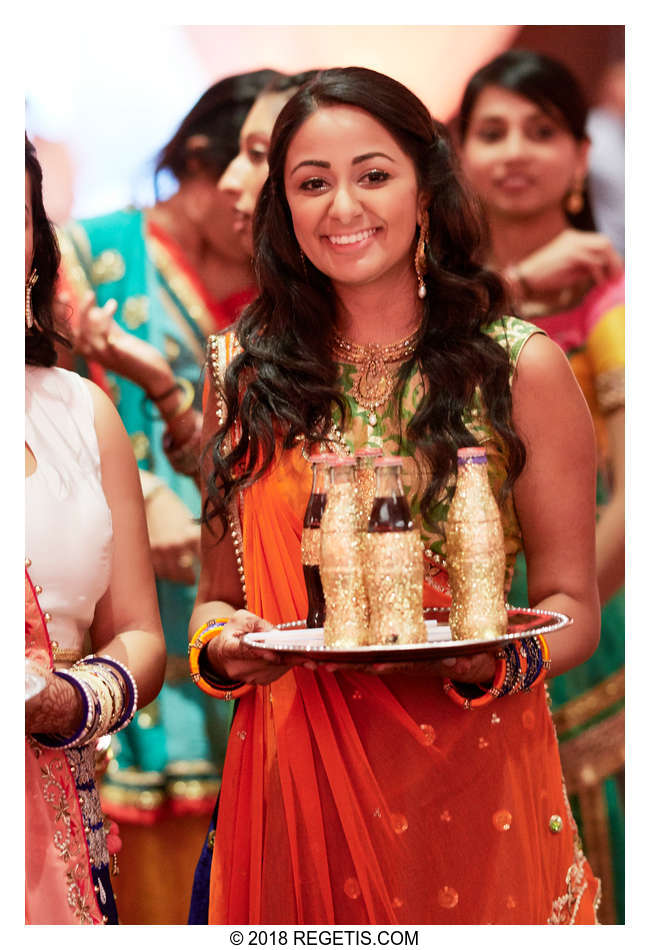 Bride's sister and a little bit of pop!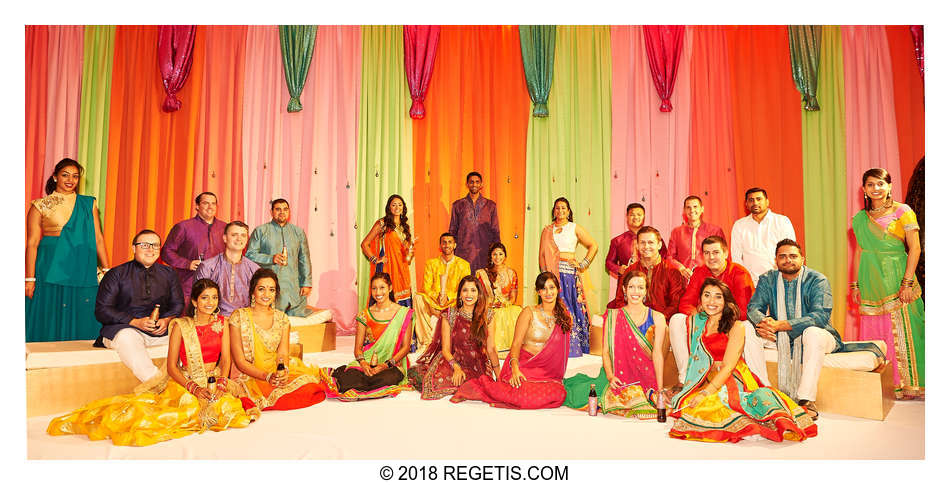 Very impromptu bridal party op!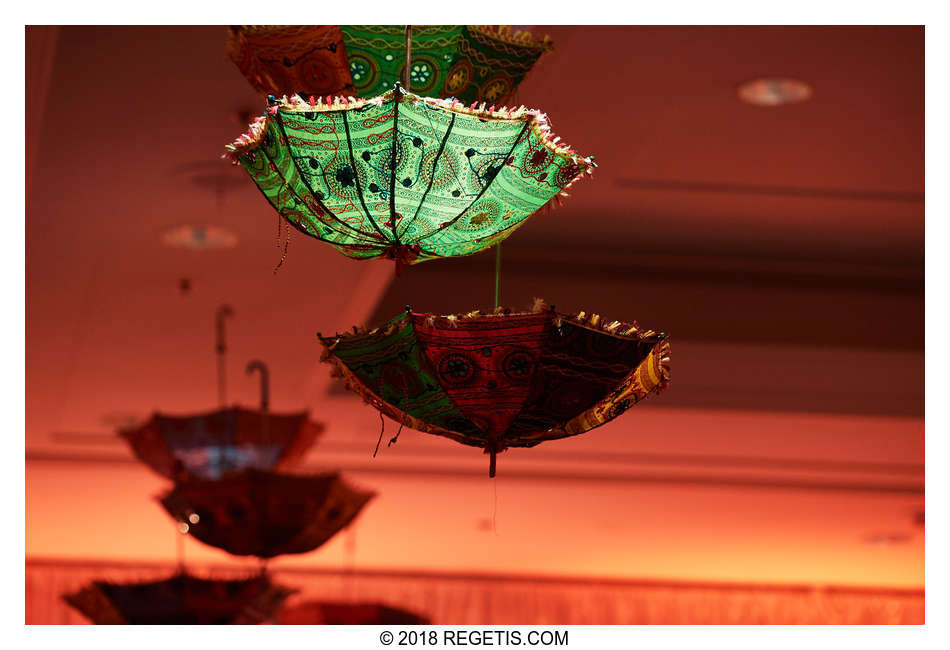 Ceiling umbrella decor.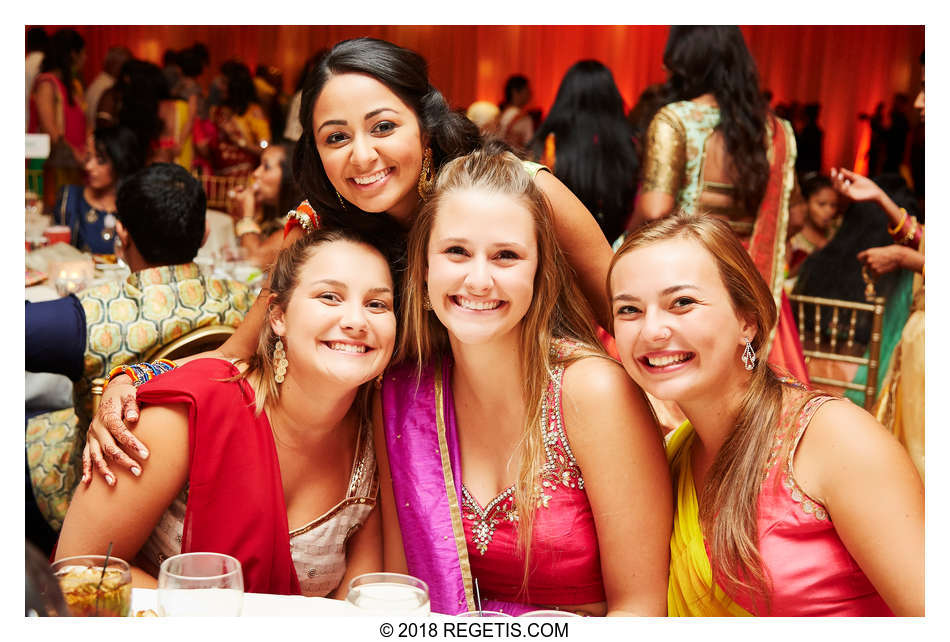 Girls just wanna have fun.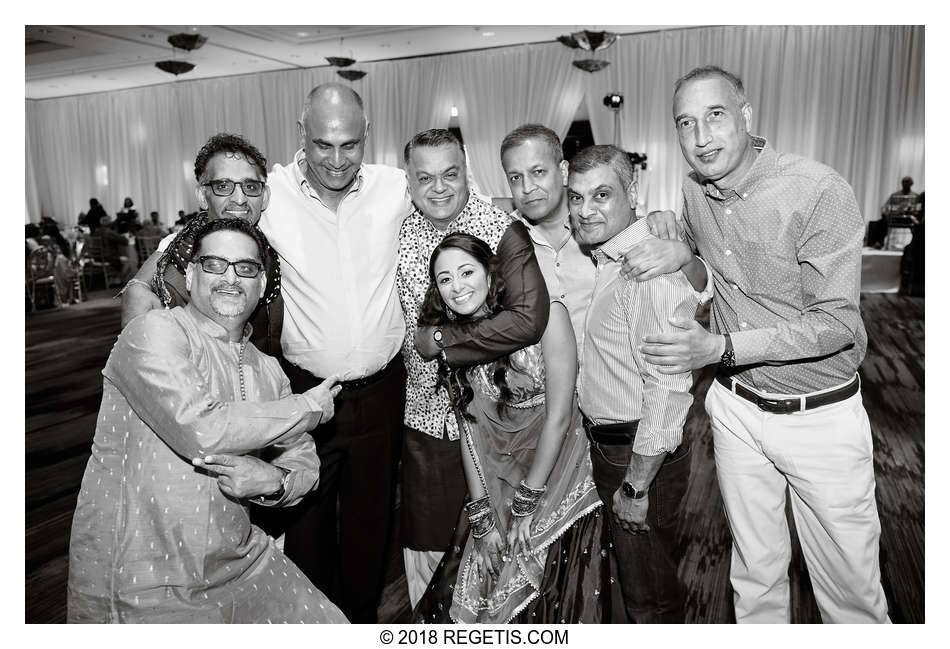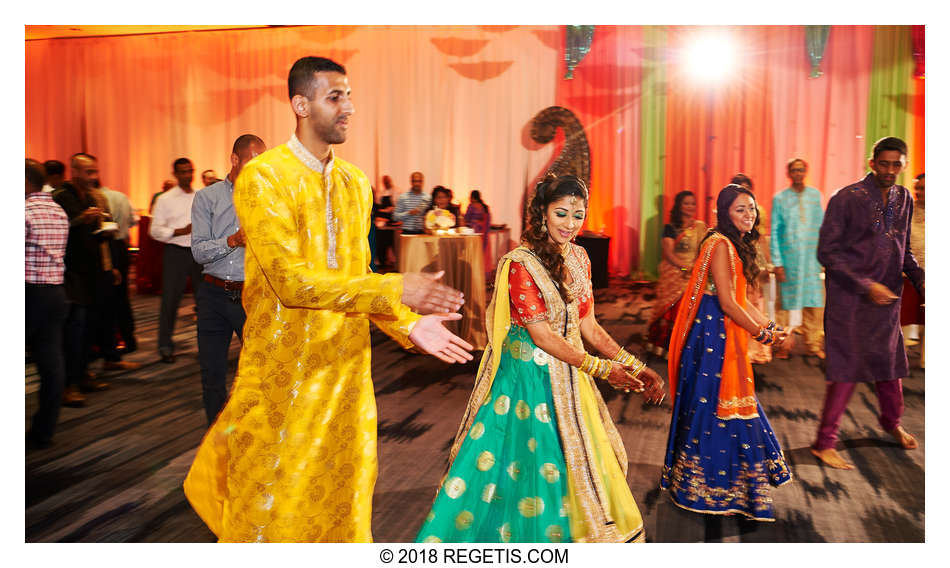 Garba begins…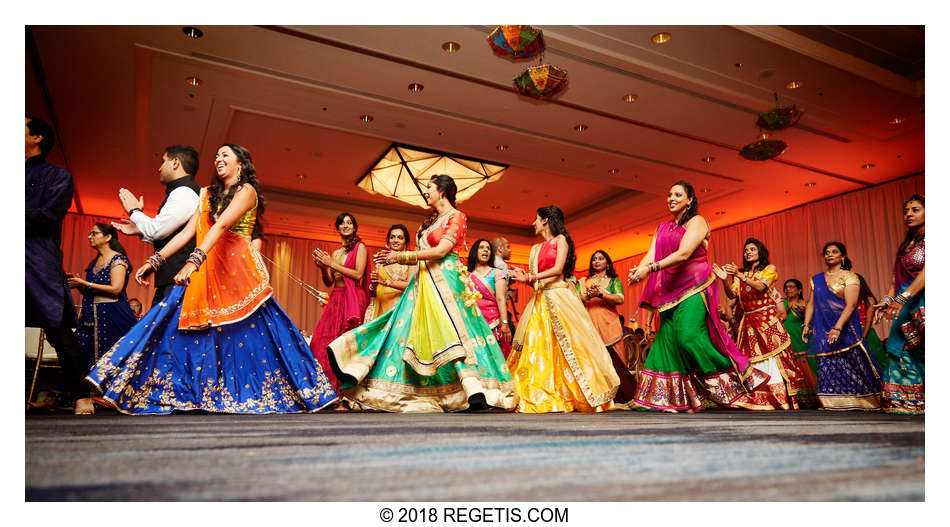 And it's just getting started… Garba Raas.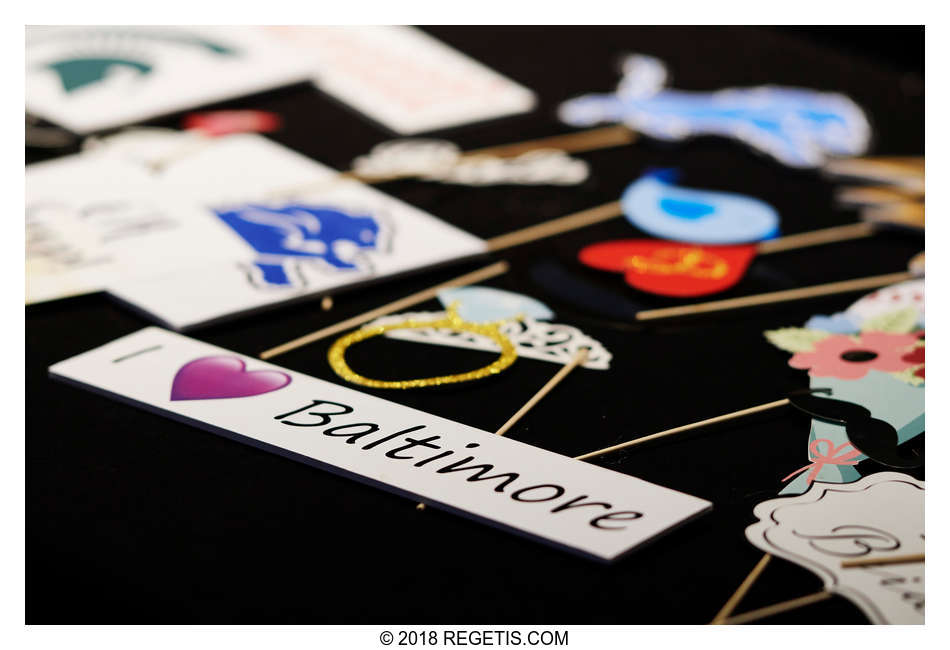 Photobooth props.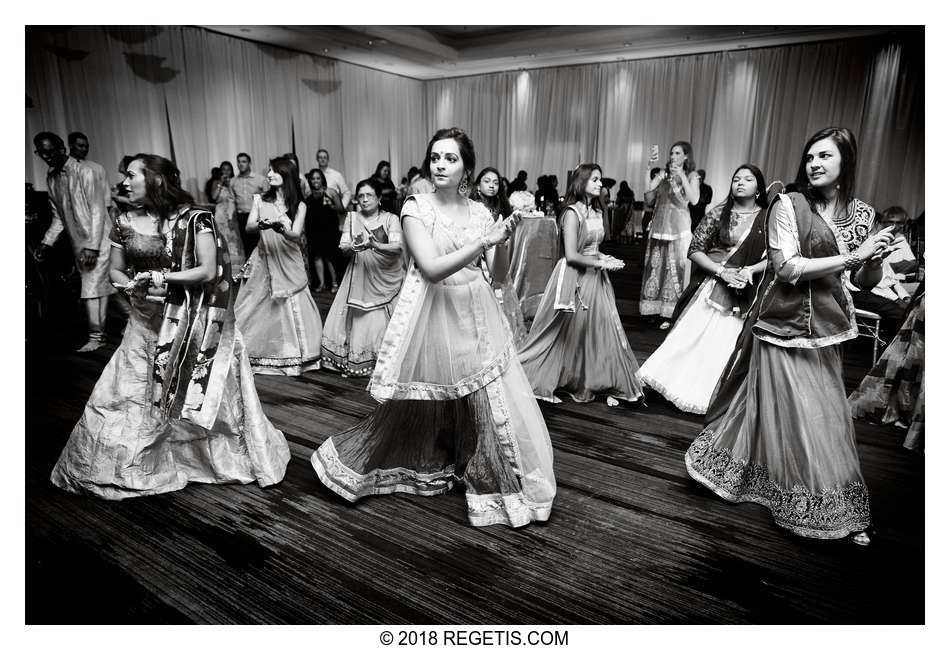 No one gets left out during Garba.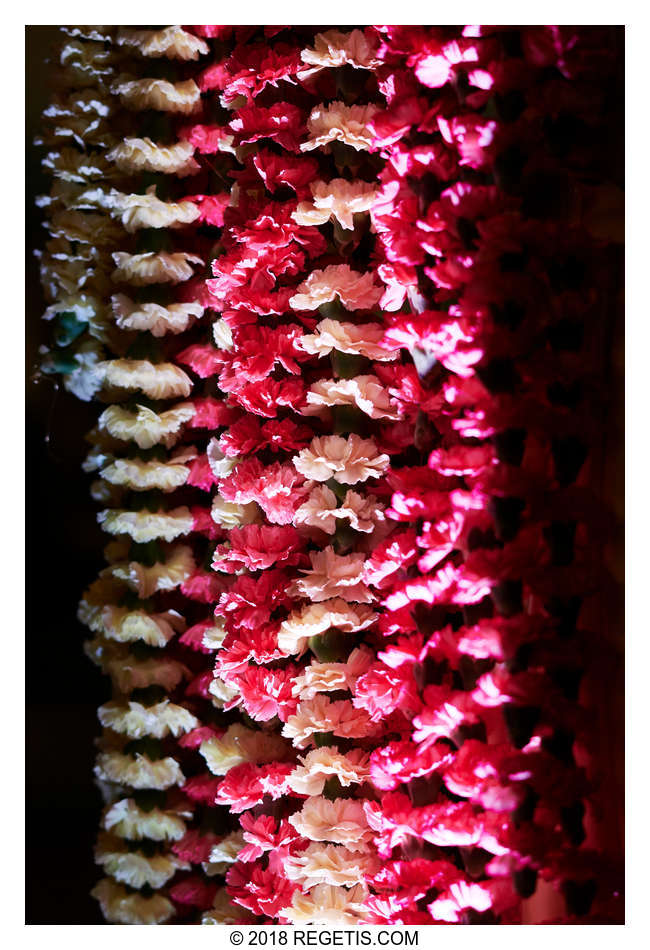 Uplighting provided to strung florals.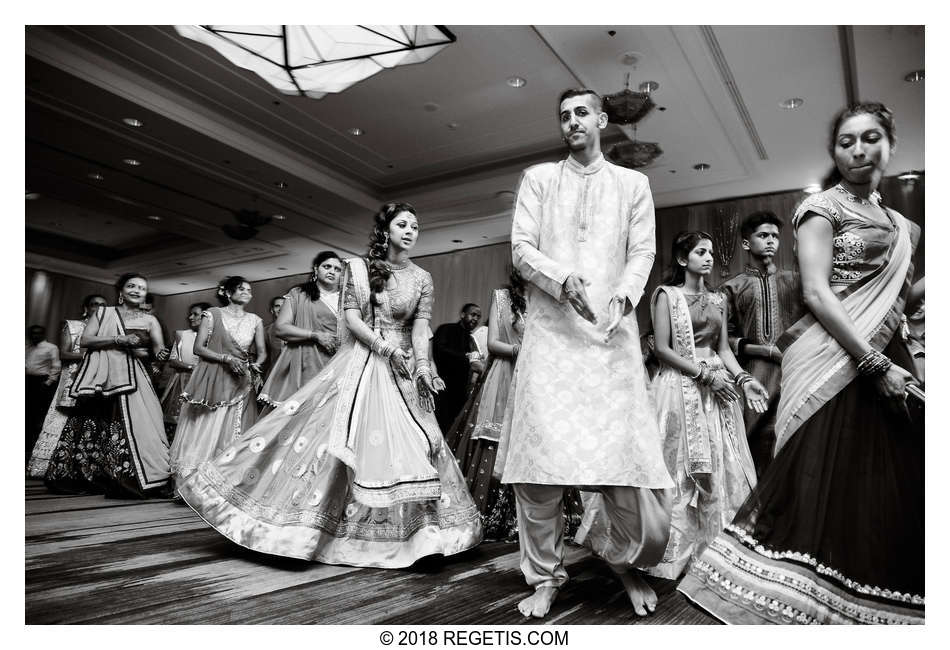 South Asian Bride and Groom performing Garbas.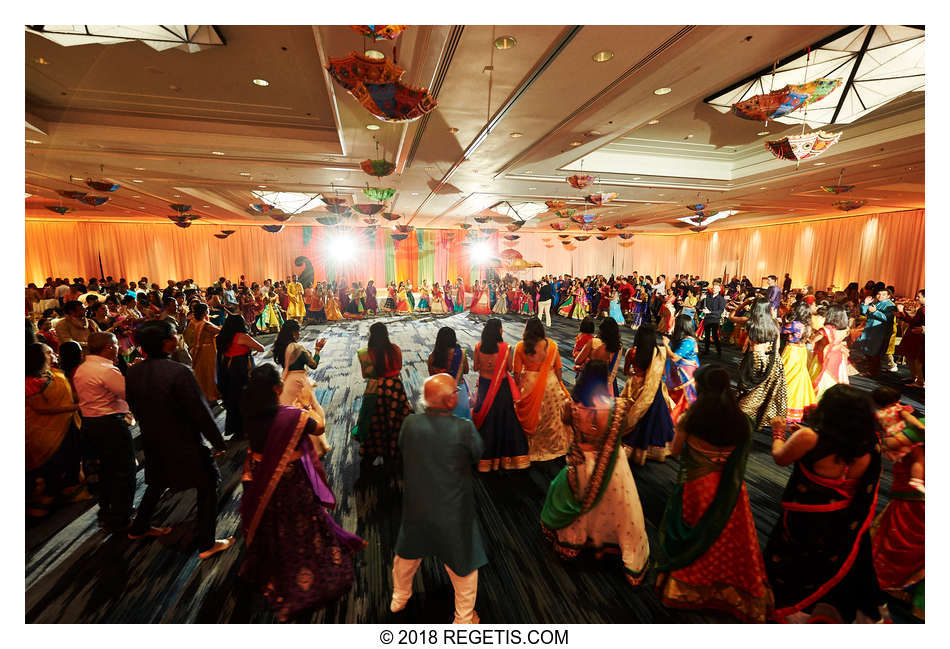 The circle extends way past the ballroom dance floor as it creates a swirling affect as more and more join in!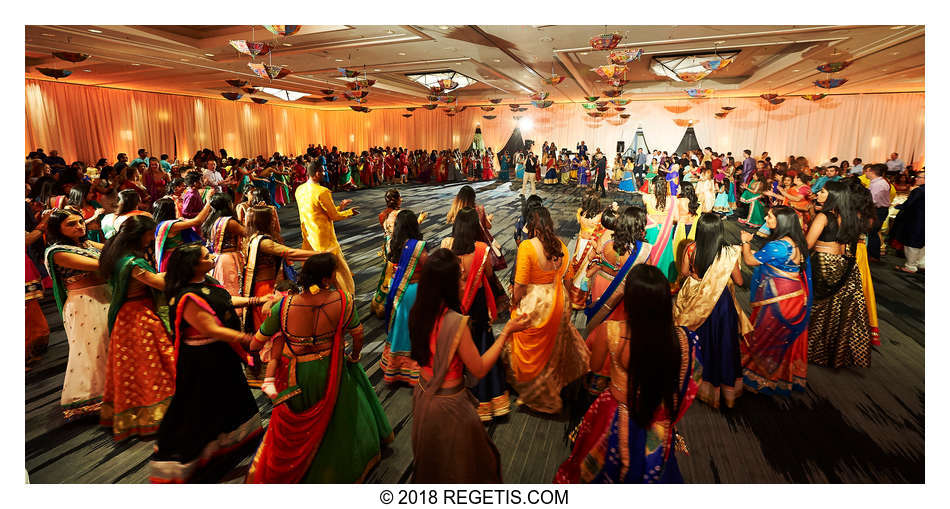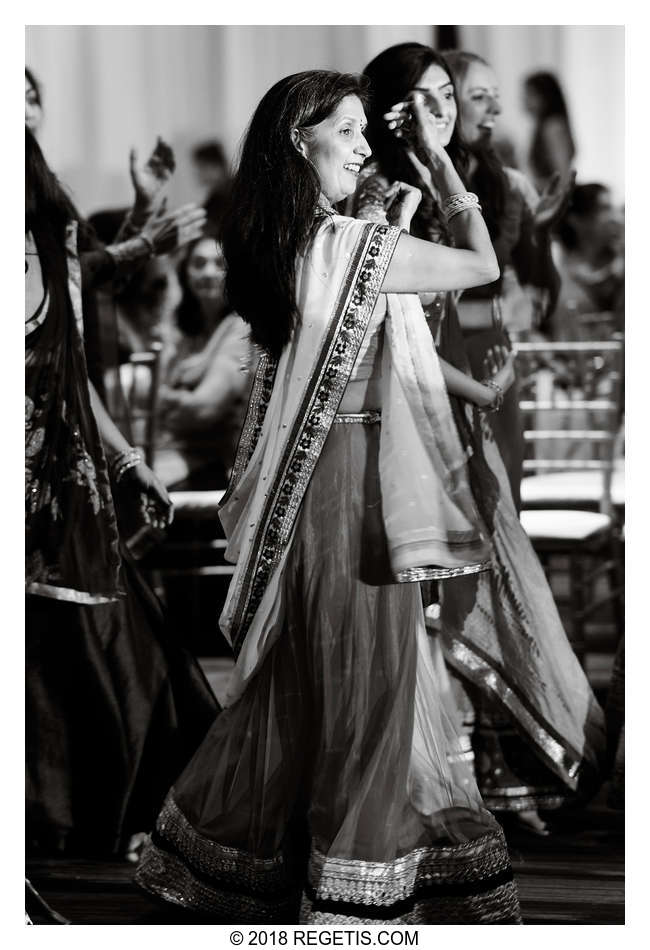 A veteran of the "sport".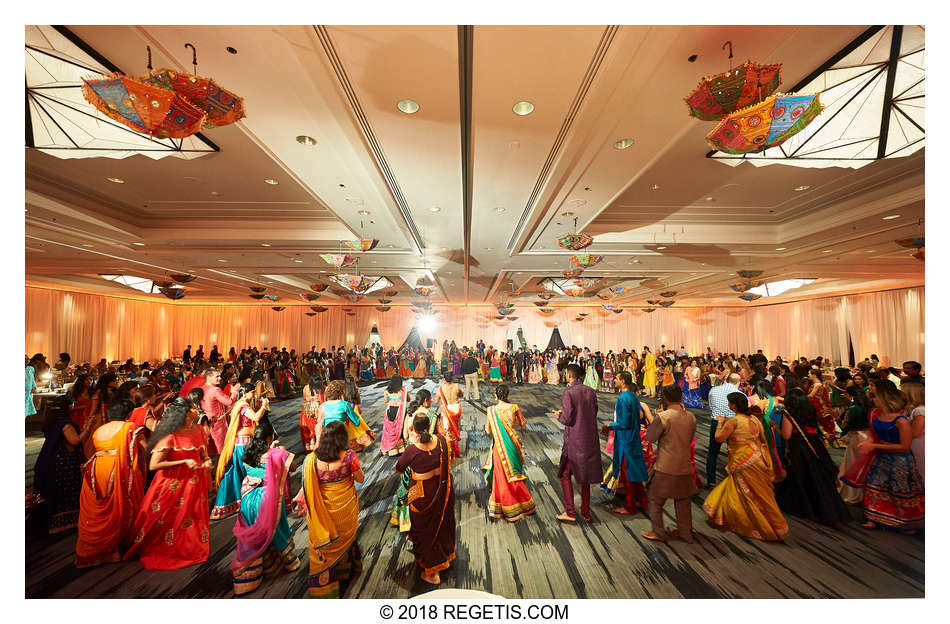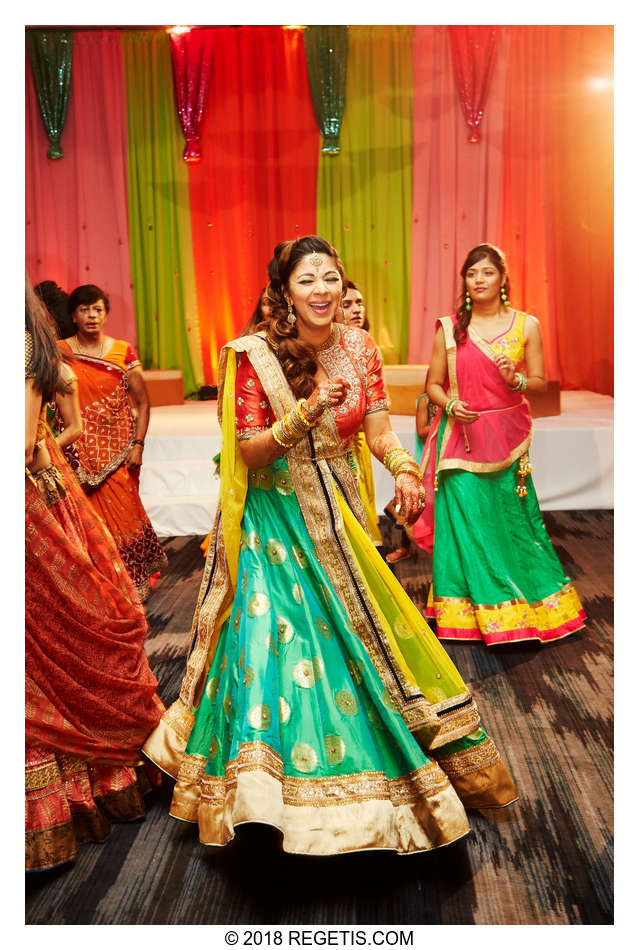 Bride continuing the Garba as her family joins in.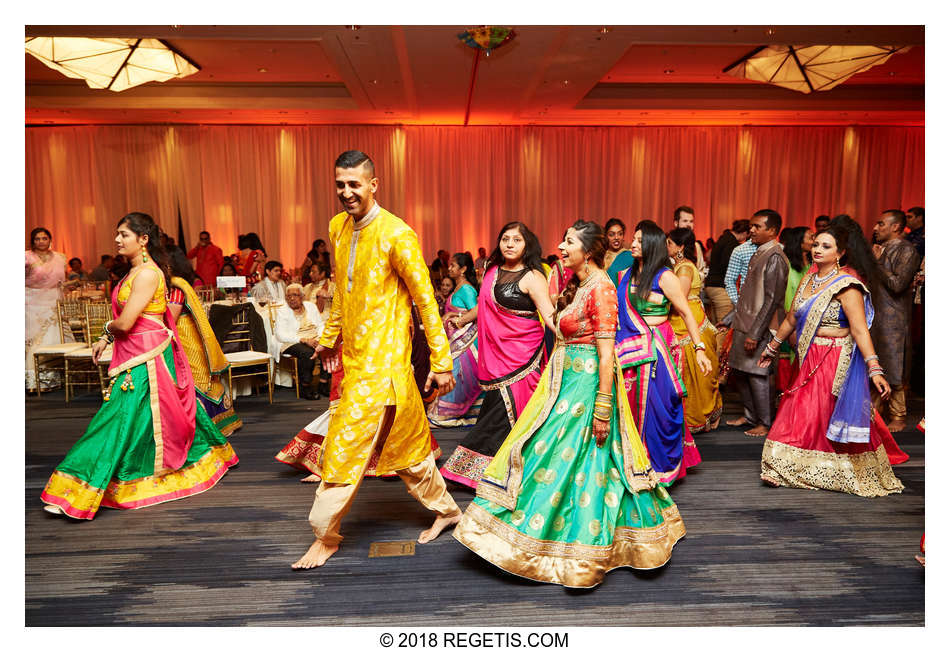 South Asian Bride and Groom perfecting their Garba steps.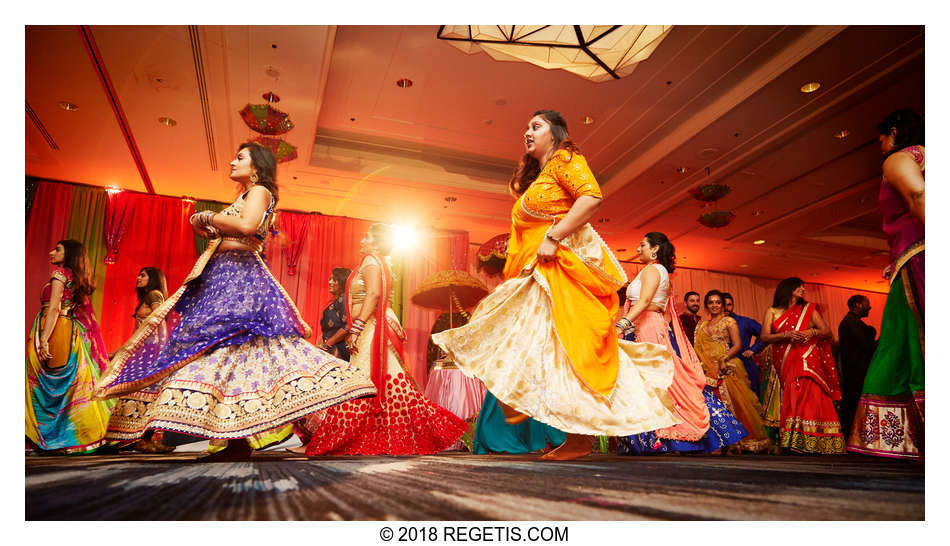 And did I mention the speed picks up a bit 🙂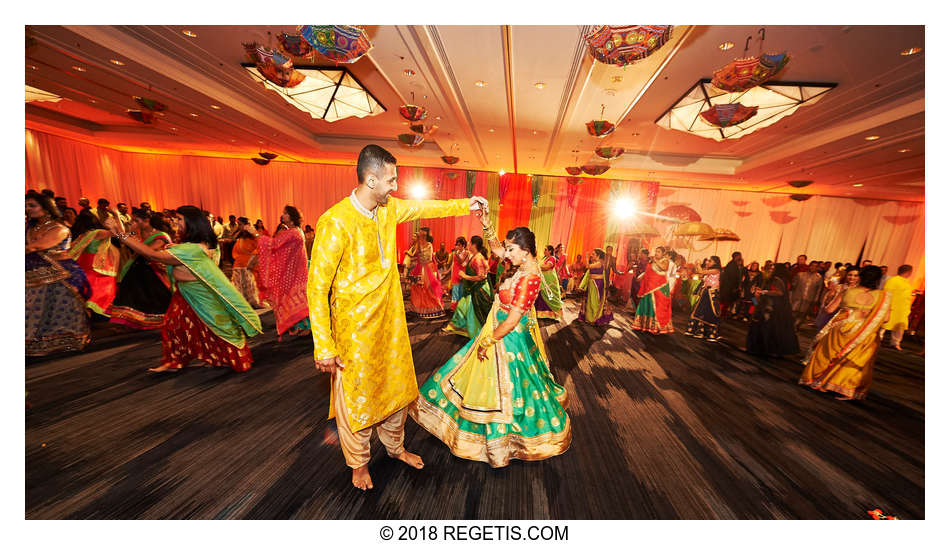 The bride and groom take the center of the circle.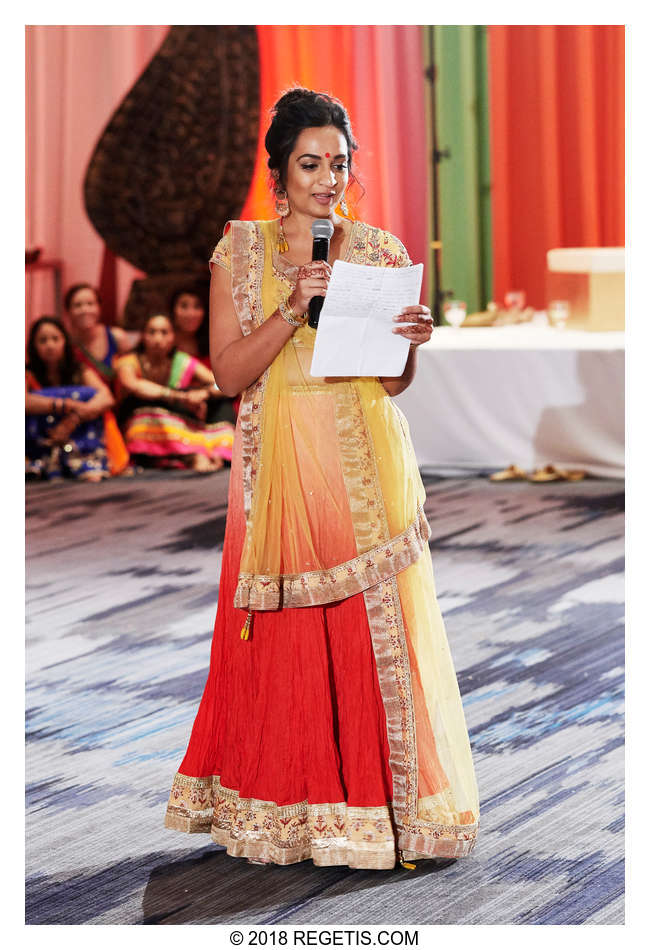 No event is complete without a speech.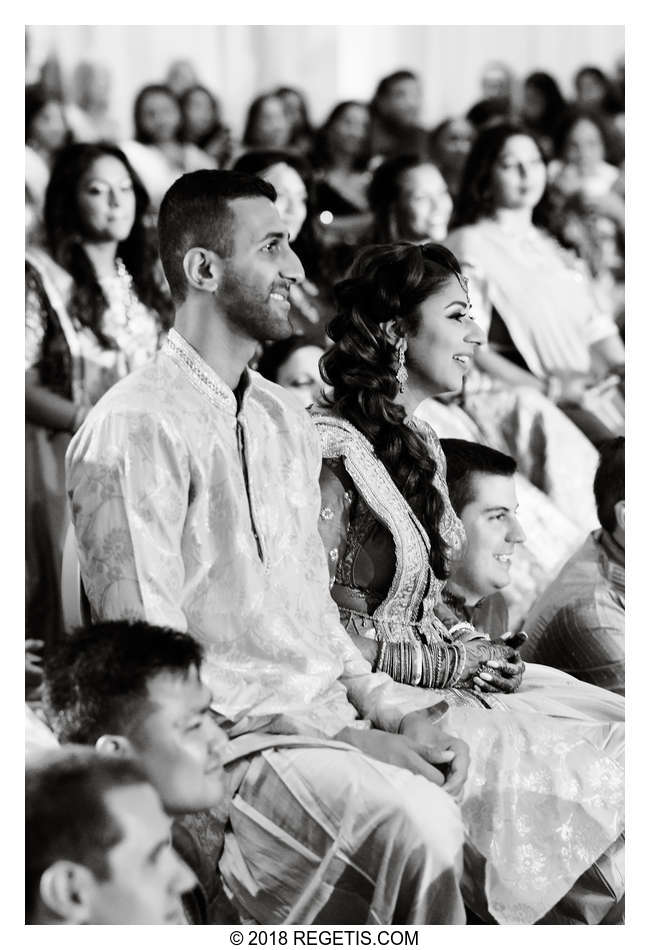 Bride and groom enjoying speeches and performances.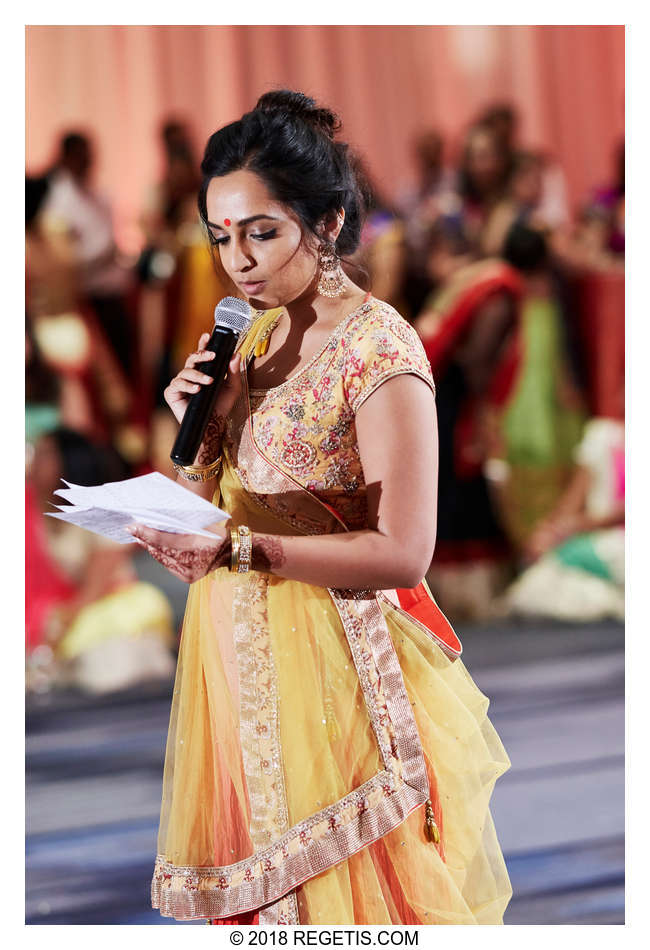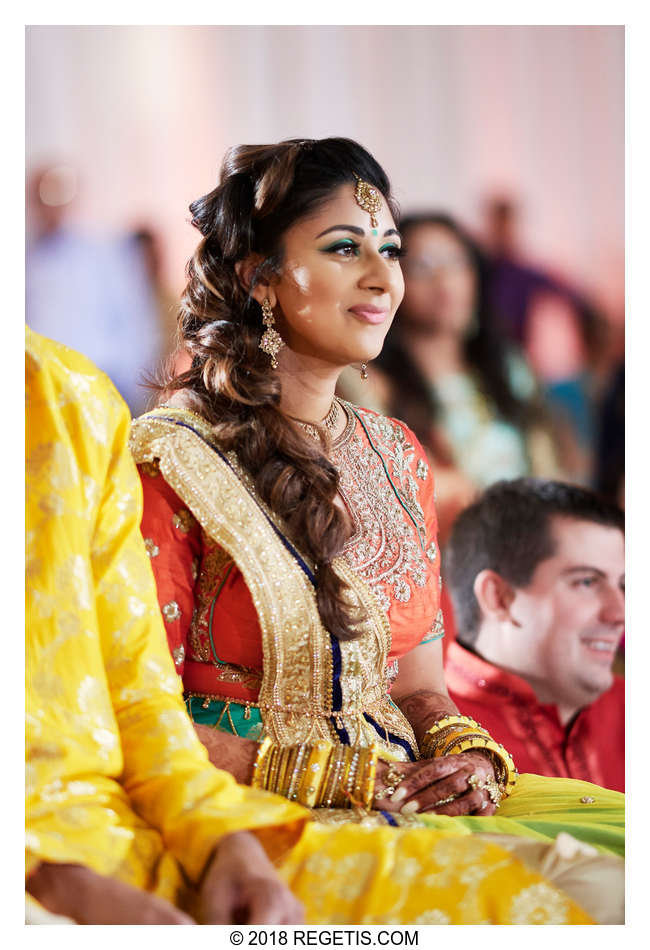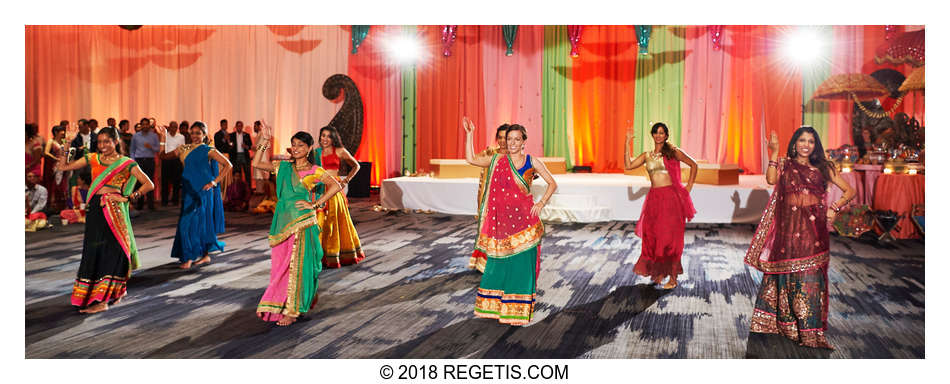 Garba performance by friends and family.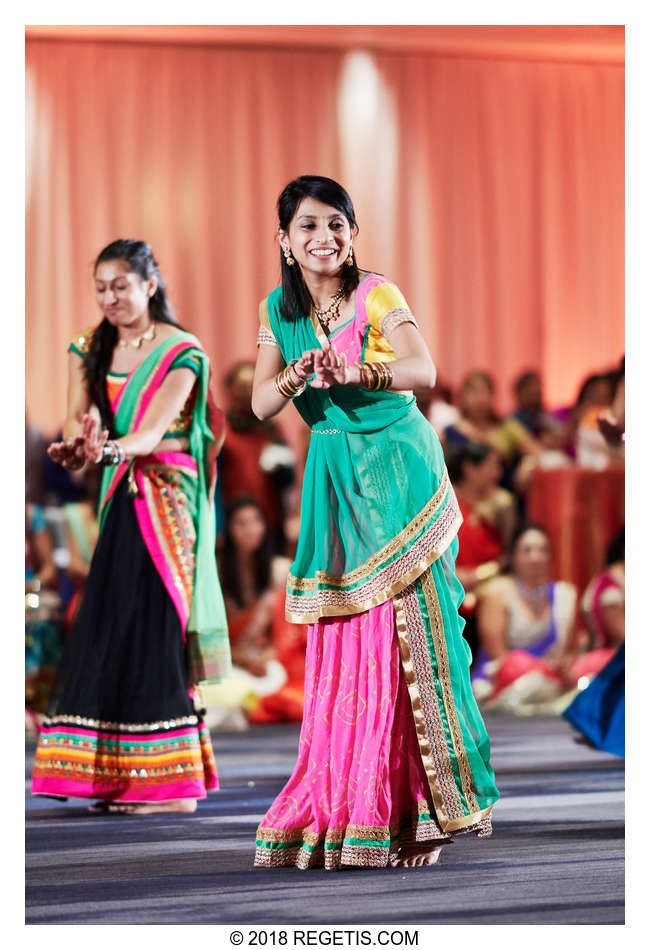 Performances by friends and family, serenading the couple.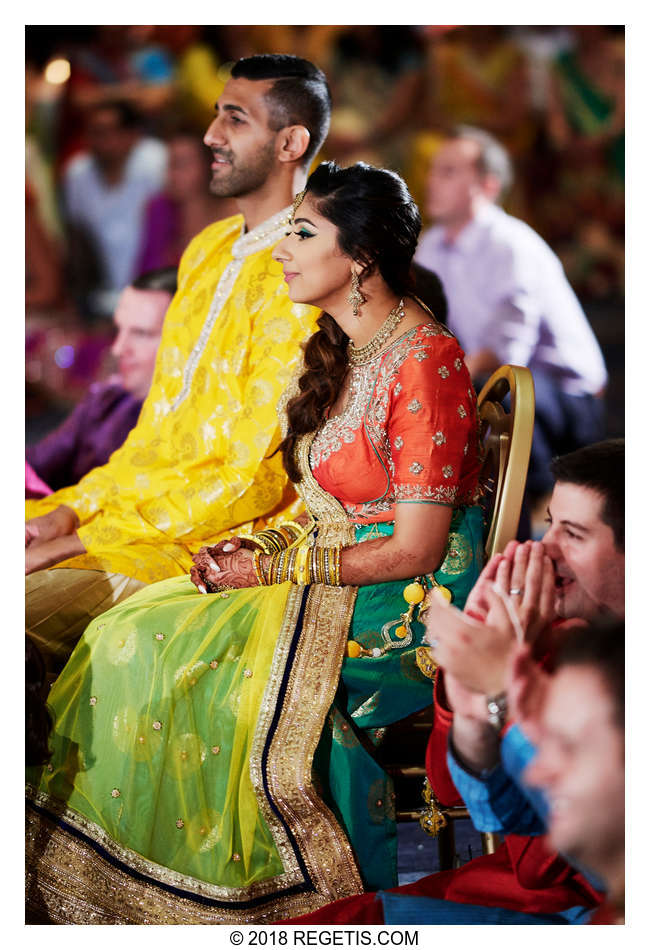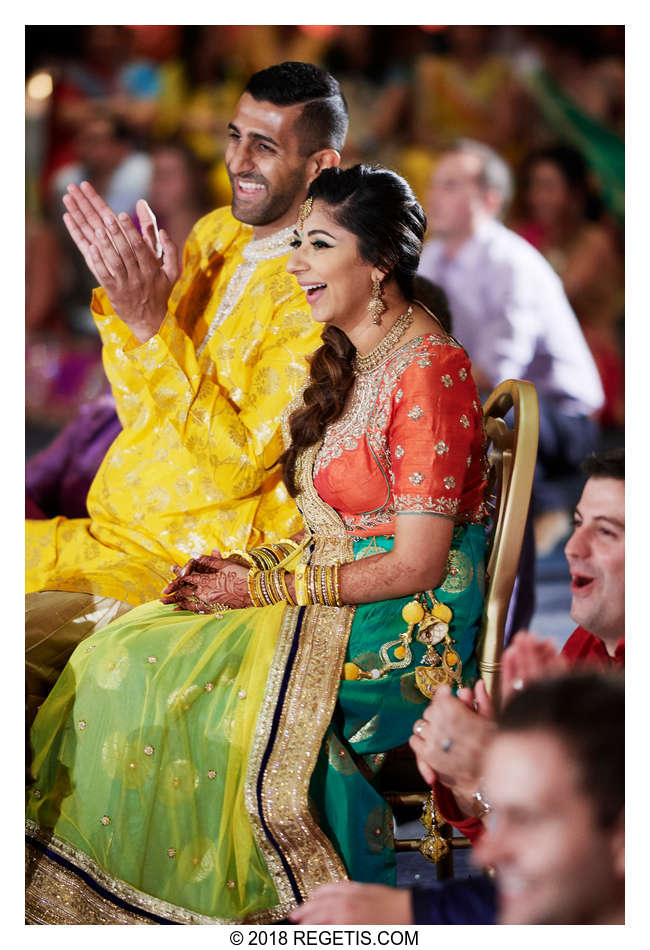 I simply love Trishna's smiles, she's always so genuinely happy!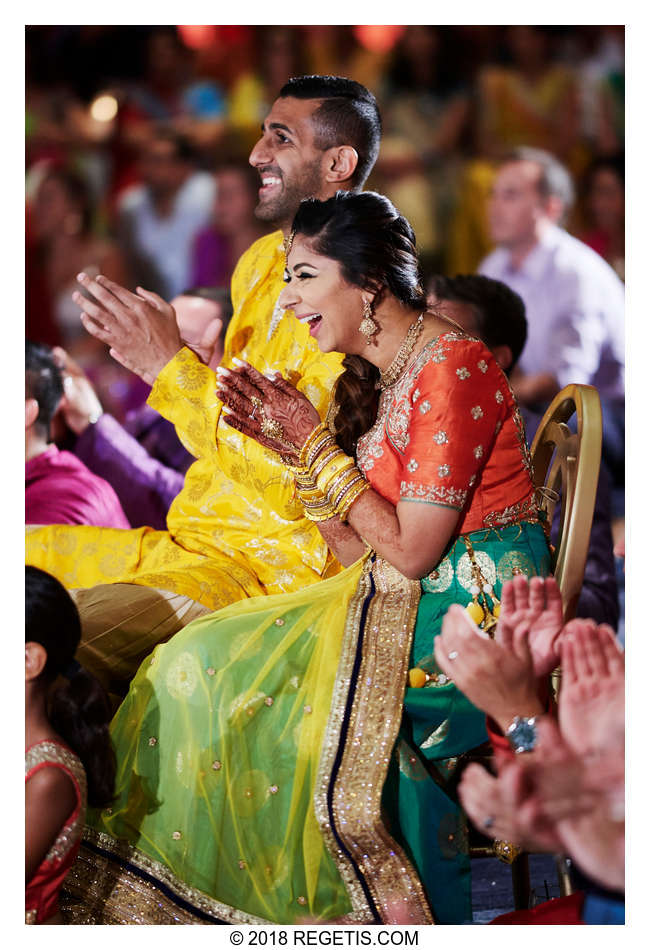 Told you so!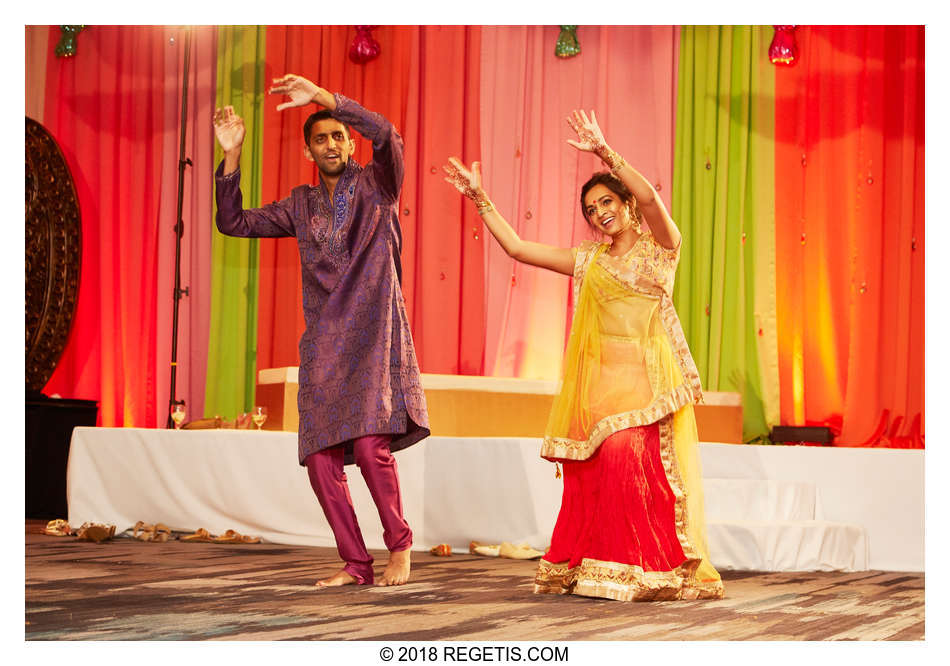 No one can escape dancing for the couple, even the groom's brother.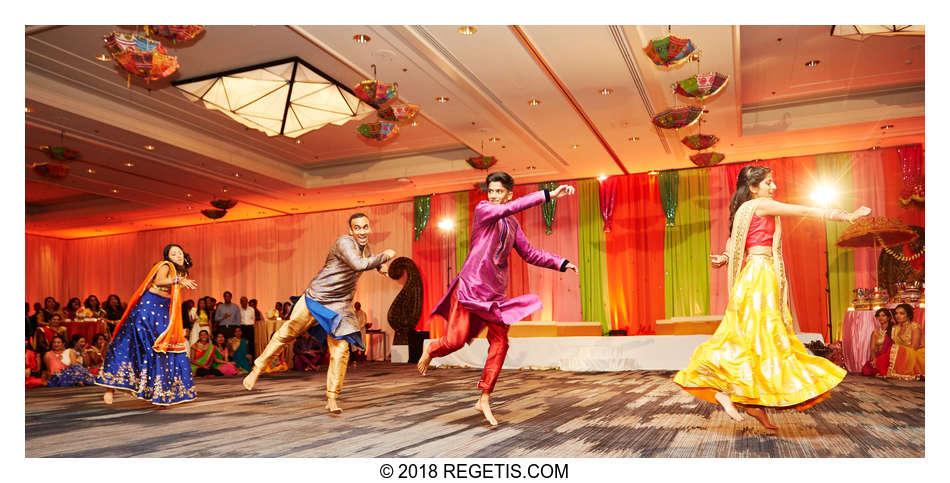 Bride's sister too…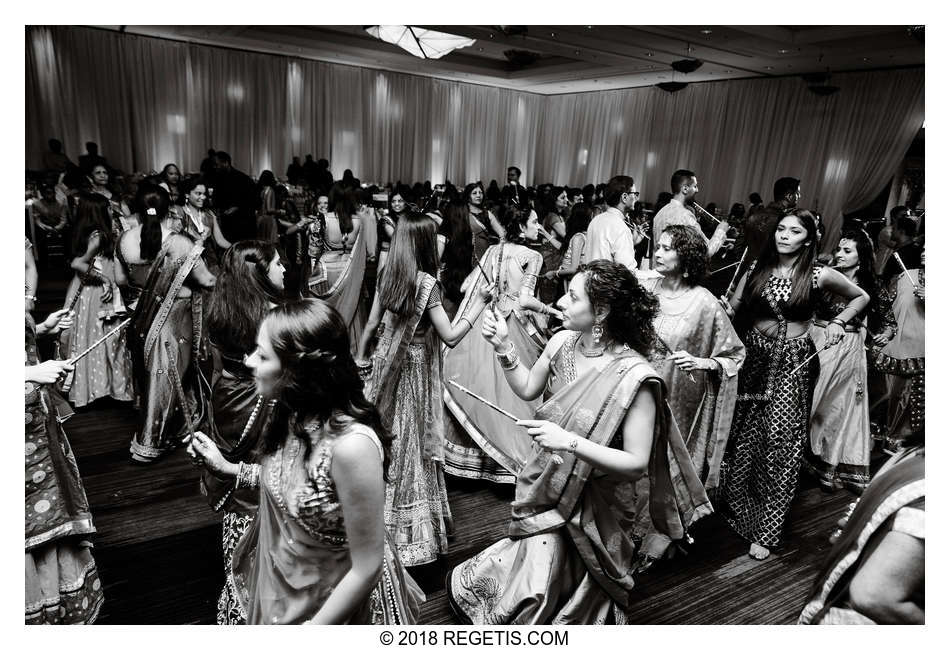 Dandiya begins.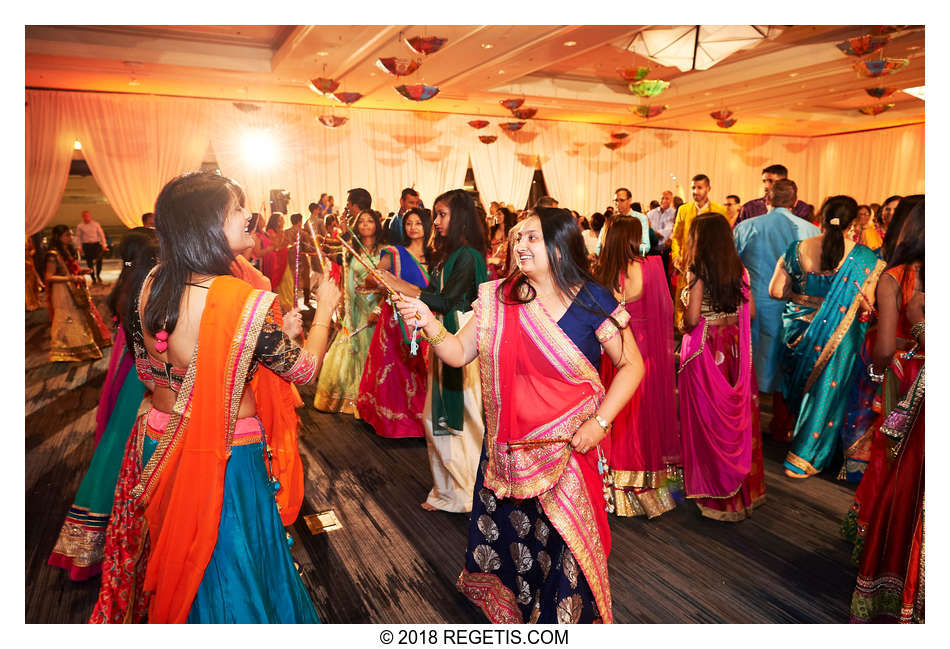 Just a little warm up phase.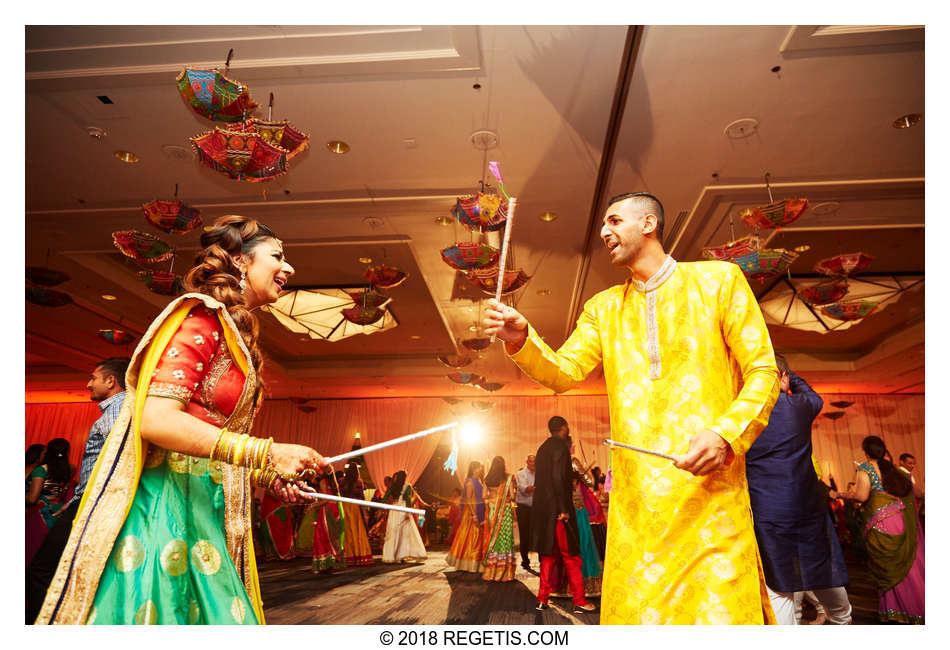 Bride and groom doing dandiya.



Cameras and Lenses used

Canon EOS 5D Mark III ( Canon )
NIKON D3S ( NIKON CORPORATION )
NIKON D5 ( NIKON CORPORATION )
NIKON D500 ( NIKON CORPORATION )
Canon EF 100mm f/2.8L Macro IS USM ( Canon )
Canon EF 24-105mm f/4L IS USM ( Canon )
Nikon AF-S NIKKOR 105mm f/1.4E ED ( NIKON CORPORATION )
Nikon AF-S NIKKOR 14-24mm f/2.8G ED ( NIKON CORPORATION )
Nikon AF-S NIKKOR 24-70mm f/2.8E ED VR ( NIKON CORPORATION )
Nikon AF-S NIKKOR 70-200mm f/2.8G ED VR II ( NIKON CORPORATION )