Another great speaking engagement brought to the community by the PATH Foundation. The Herren Project (THP) was formed in 2011. Its main goal is to increase awareness on all of the dangers of substance abuse and to provide assistance to take the first steps towards living a sober life. Other goals which go hand in hand with the major ones, are to positively impact lives of the ones who need help by giving them correct guidance. The project also strives to educate the youth and other potentially at-risk societies to the dangers of peer pressure within their lives.
Lastly, this project provides scholarships to programs that help people dealing with problems. In 2015, THP has assisted over 355 individuals and families with treatment navigation and support services. Over 1,600 students after hearing Chris Herren's message responded and reached out to the team for help. The Project has gained over $333,000 in treatment scholarships. There are five areas of support for the THP treatment navigation. They include treatment navigation into a facility for those struggling with addiction, a scholarship program for those in need of a place of residence while recovering, recovery coaching, assistance with aftercare planning and support upon completion of a treatment program, and guidance and support for loved ones.
It was a great talk and definitely worth the time to hear and listen to Chris' message.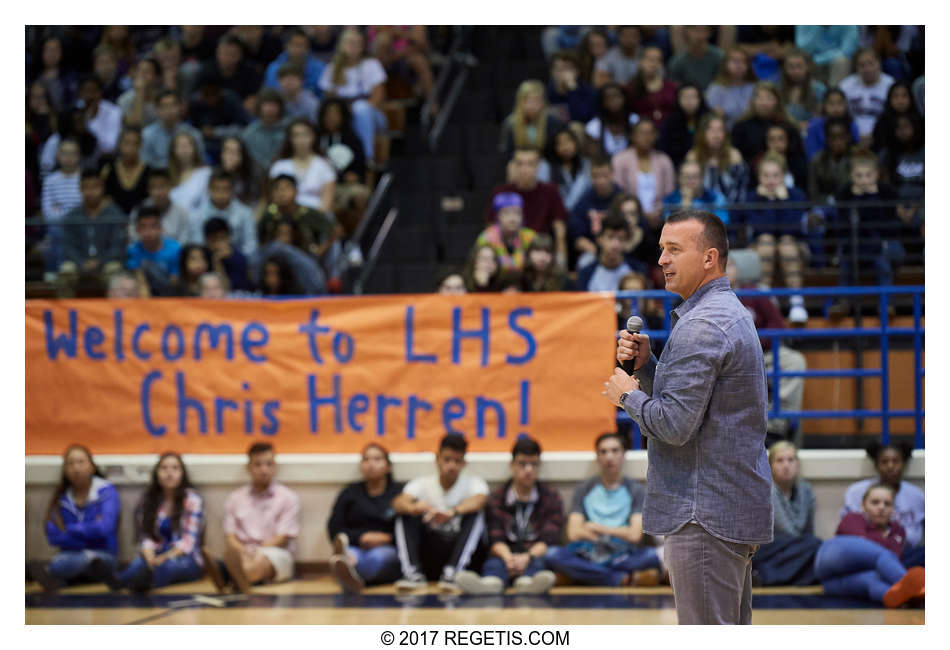 Cameras and Lenses used

NIKON D5 ( NIKON CORPORATION )
Nikon AF-S NIKKOR 70-200mm f/2.8G ED VR II ( NIKON CORPORATION )