Jennifer, Tiffany, and a secret sender sent us a little treat after their shoots with us this afternoon and we just wanted to say "Thank You!" the warm cookies, milk and cold ice-cream were just what we needed after finishing our shoots today! We appreciated and were just so surprised at your kind gesture and wanted you to know that we were ever so touched by it!
Here's to warm cookies and ice-cream!
Sincerest Thanks!
Amy and Srinu Regeti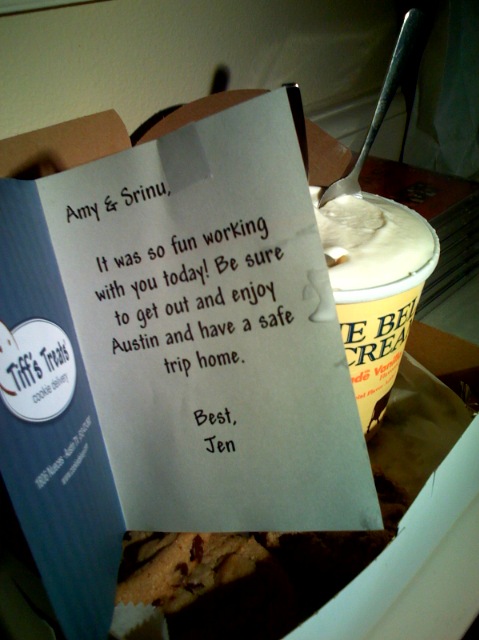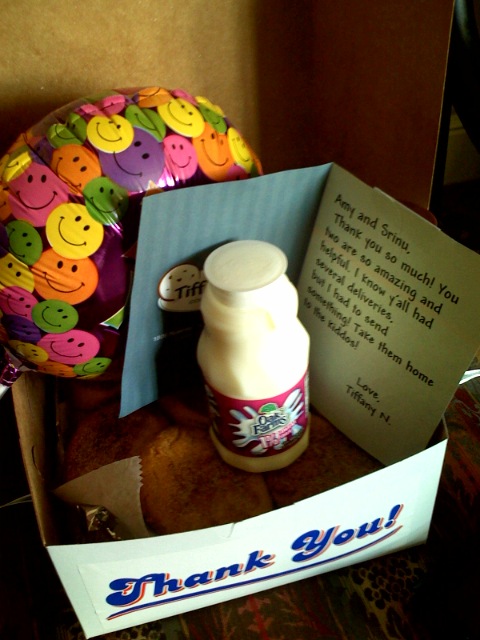 Photos taken with iPhone !!!