Okay so that is where our couple met and their romance began! We are not too crazy about having the church put too many restrictions on how we can capture the emotion of a couples day and are still stumped at why so many still do so, however can only imagine in the past on how many occasions photographers may have been very obtrusive in getting a traditional shot or disrespectful and running all over the sanctuary during the ceremony, but it will forever haunt us that we aren't able to get the parents expressions from the back of the church. We just feel so darn awful for our couples as their photographs are so very important to them. Either way our couple did not let this rain on the wedding day, after all the weather was too beautiful for that!
Their reception was at the beautiful Belle Haven Country Club, deejayed by the sweetest man we know Mr. Kirk of Kirkabees, videography provided by Vince with Atlantis Imagery, beautiful floral arrangements provided by the one and only lovely Linda Merritt with Heaven on Earth Wedding Flowers!
MaryBeth and Rich we wish you all the best as you begin your married life together!
Below you will also find some infrared shots that we took during MaryBeth's wedding as well. We have a huge infrared fan club so we thought that we would share a few!
For those of you unfamiliar with infrared we were trying to think of how to explain it more simply but found it a little difficult however we thought that we would try anyway!
Infrared (IR) radiation is electromagnetic radiation of a wavelength longer than that of visible light, but shorter than that of radio waves. The name means "below red" red being the color of visible light with the longest wavelength. The uses of infrared include military, such as: target acquisition, surveillance, homing and tracking and non-military, such as thermal efficiency analysis, remote temperature sensing, short-ranged wireless communication, spectroscopy, and weather forecasting. However it has become quite popular among many of today's modern brides and is being requested more frequently in the industry.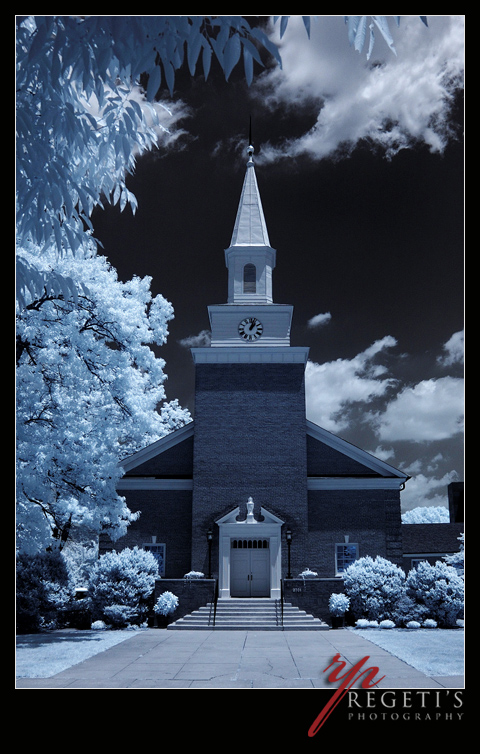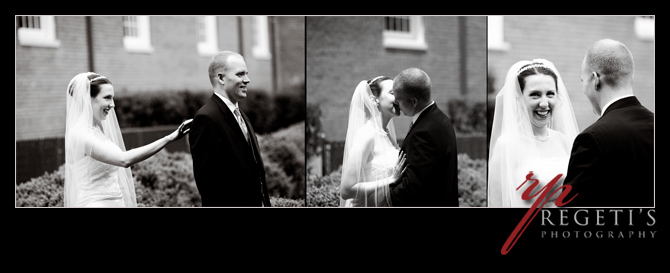 This little boy was too cute to pass up as he lives across from the church and was yelling "Hi!" to MaryBeth and Rich, it was after we got home and were able to look at the image as we shot it from across the street that we notice how adorable it was that this little boy was standing at the gate with what appears to be his daddy's grass cutting shoes!